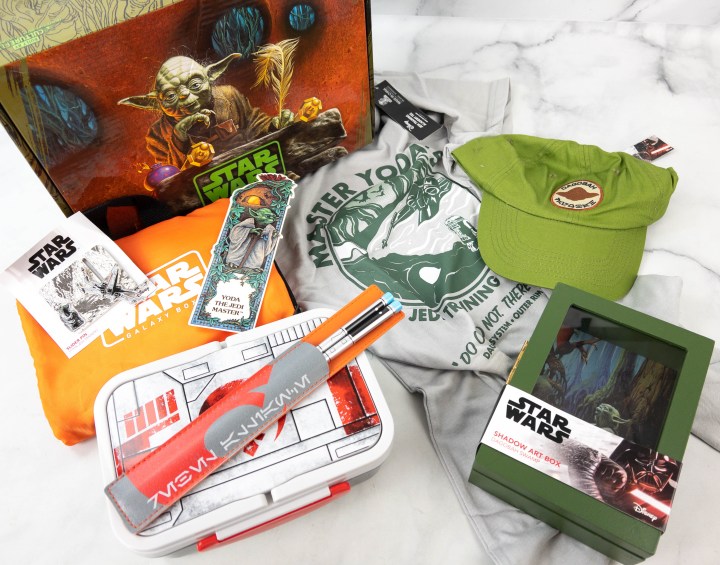 Train to be the most powerful Jedi with Master Yoda! Star Wars Galaxy Box Spring 2022 was themed DAGOBAH, and you can expect a lot of swampy and Yoda-inspired merch inside this season's box. It brought the swamp-like planet to our doorstep with apparel, accessories, collectibles, and more!
This pair of Lightsaber Chopsticks look like blue laser swords! They came with a leather sleeve in case you want to use them when you travel. The sleeve even has Aurebesh letters printed on one side, which translates to Rebel Alliance. The chopsticks were light, but the print on them seems to fade away easily. Nevertheless, it's still cool to use them for eating noodles when rewatching The Empire Strikes Back!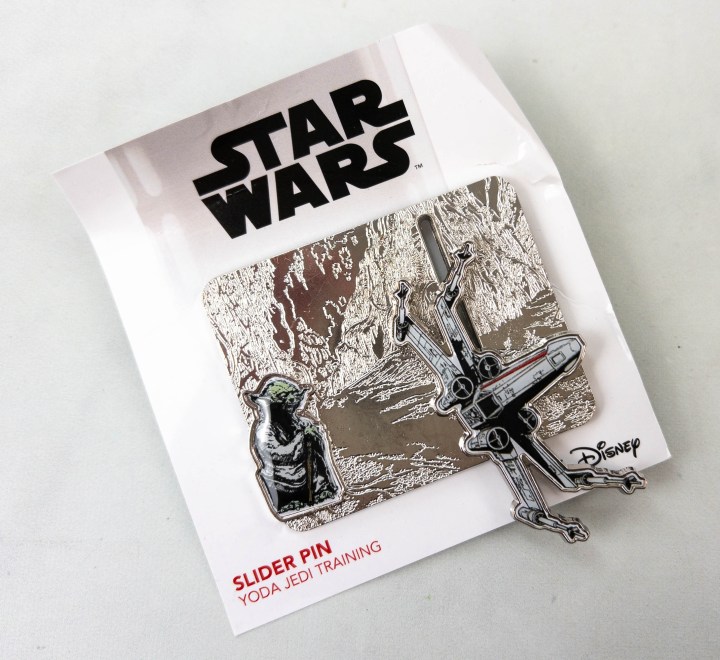 Yoda Jedi Training Slider Pin is a valuable addition to our Star Wars Collection! It showcases the scene where Master Yoda encourages Luke Skywalker to use the Force to lift the X-wing out of the swamp. This pin is a simple yet spellbinding recollection of that moment where Yoda tells Luke to "Try not. Do or do not", after saying that what he wants is the impossible. This collectible item is so cool, as you can slide the X-wing up and down to mimic the scene!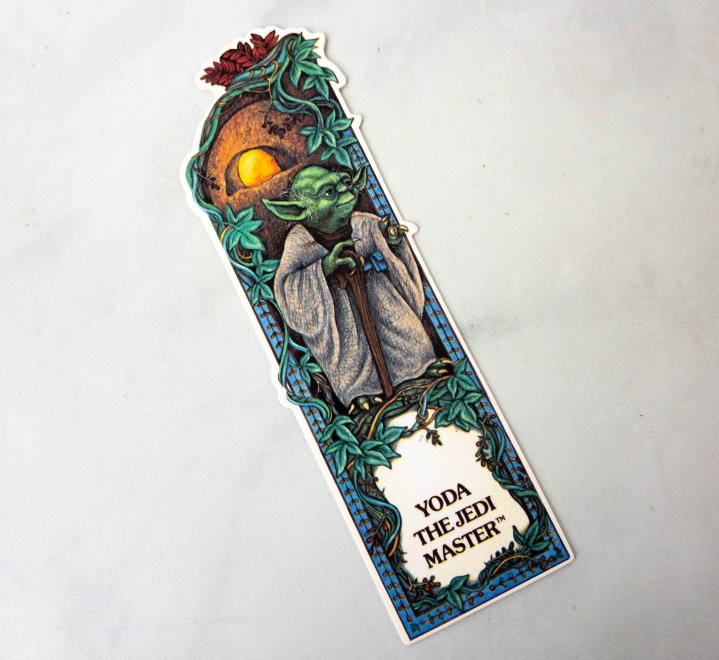 Next up is a Yoda Bookmark. It features Yoda The Jedi Master, and I love it! If you read a lot of comics or books, it could help you save and mark pages where you stopped. There's no need to fold the pages or insert bumpy objects that could damage the reading material because this cute Yoda bookmark will help you catch up where you left off!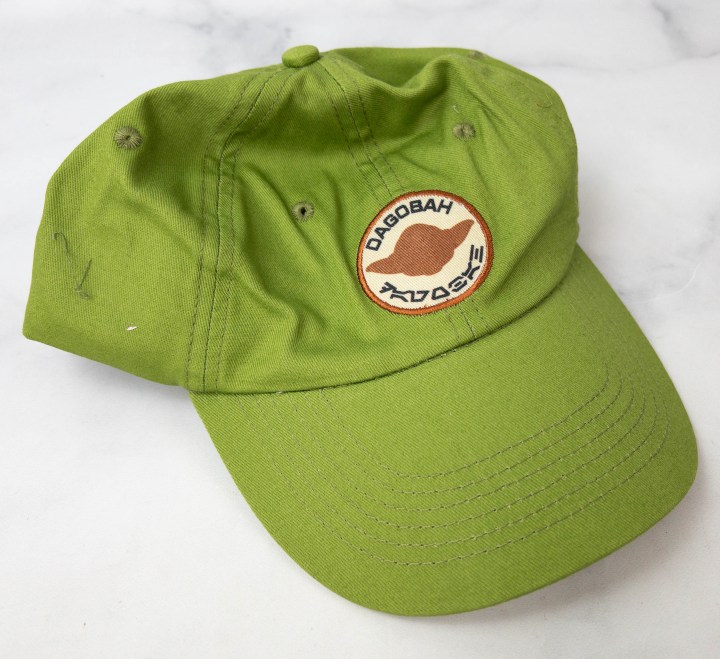 To keep you in Star Wars style even with the sun up high, here is a Dagobah Cap. It came in a swamp green color with an embroidered design in front. It reads Dagobah, and below it is a Yoda silhouette. Underneath it is a series of Aurebesh letters that also reads Dagobah. This cap has an adjustable back strap.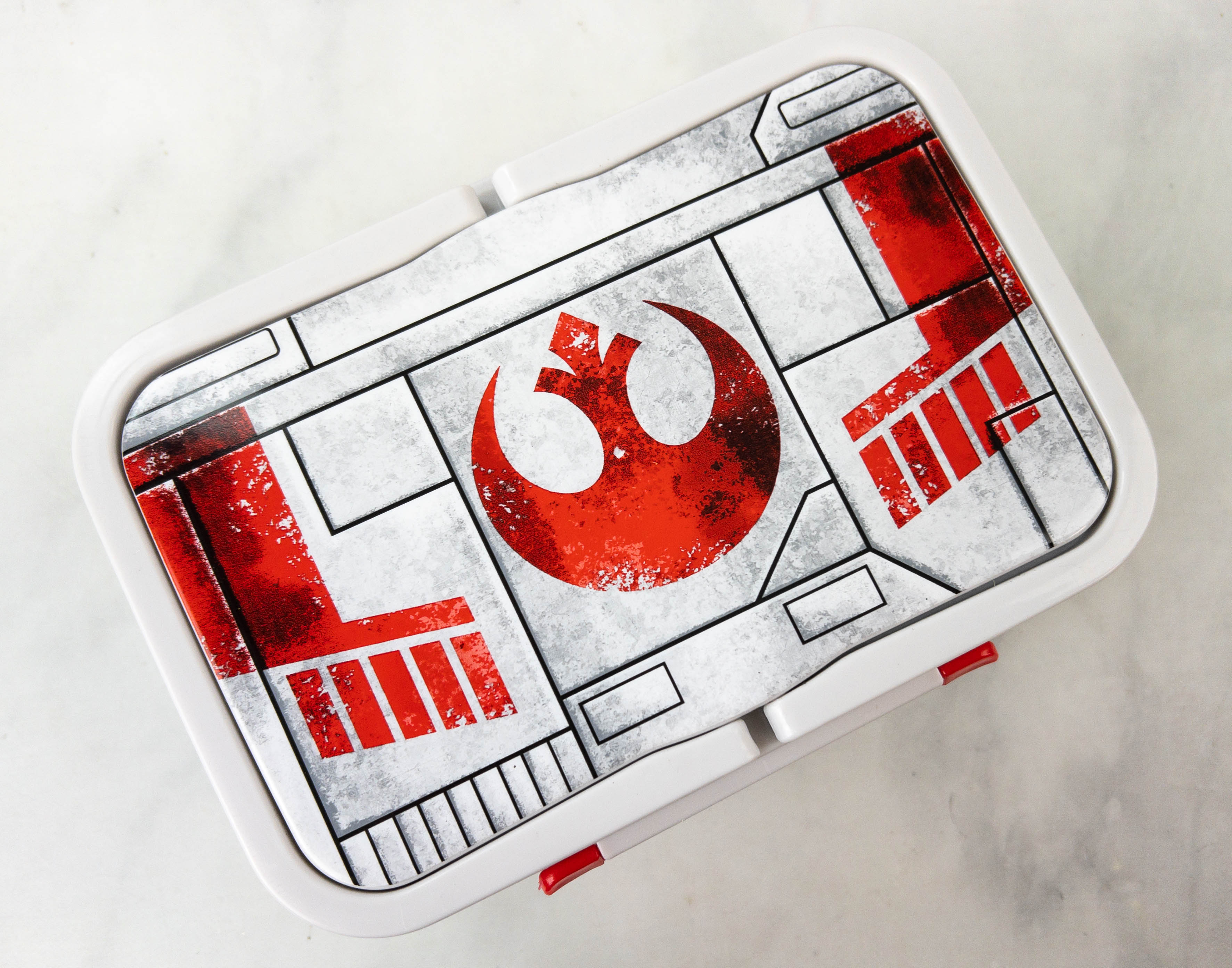 This Rebel Rations Bento Box looks like the ration kit Luke brought when he searched for Master Yoda on Dagobah, except that this one is designed for modern times! It's pretty cool with the Rebel Alliance logo printed on top. This bento box has three compartments, so I can pack my lunch and separate the main from sides and desserts. It also comes with fancy little handles and an upper lid compartment for packing extras, plus a ladle spoon.
This Shadow Art Box features the iconic scene on Dagobah where Luke trains with Master Yoda. The background image looks flattering, and you can add a figure or image of Luke in front to complete the frame and for some cute diorama effect! It also has a magnet closure that holds it shut. It will be an awesome display on our collection nook!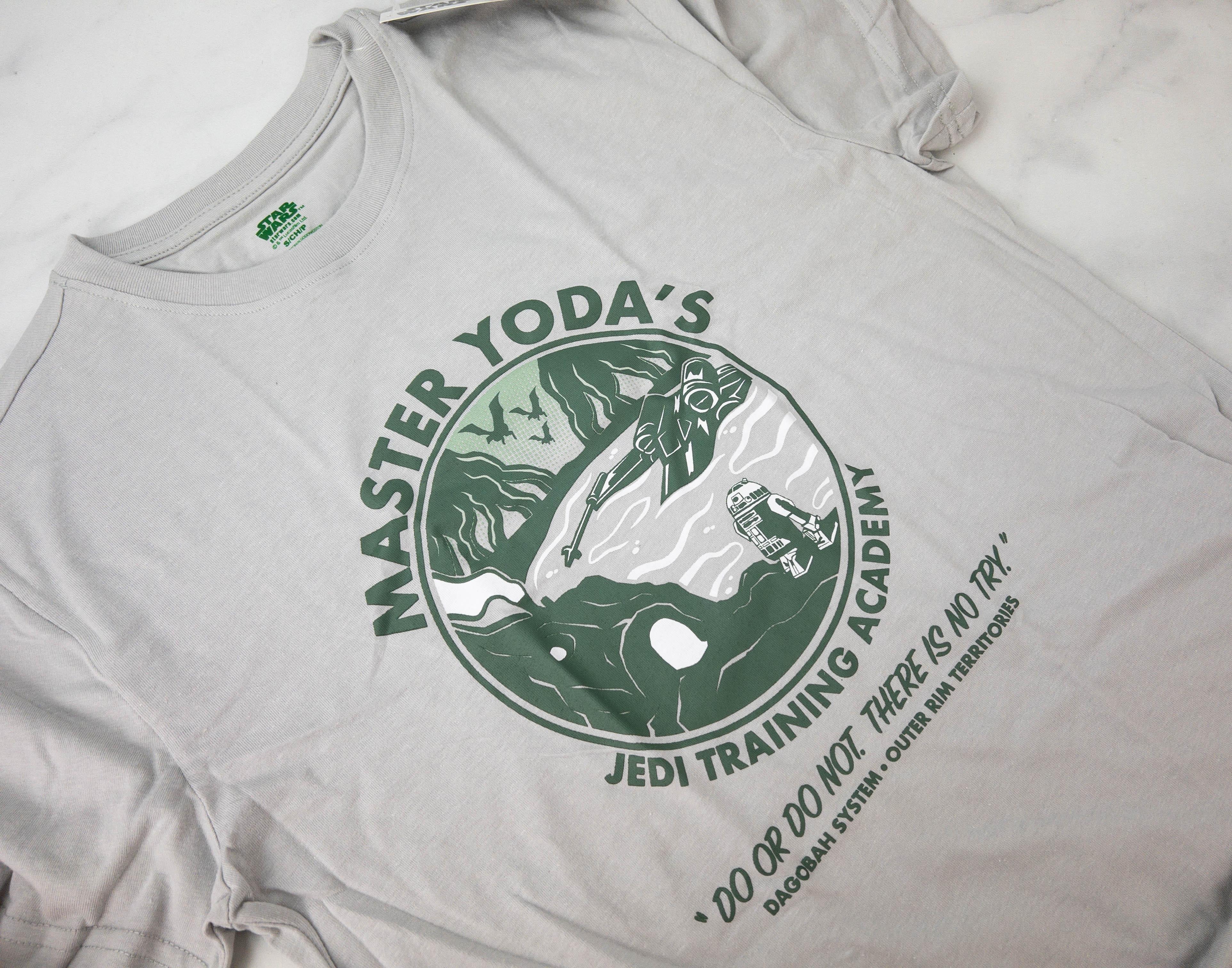 Of course, Star Wars apparel is a staple in the box. Jedi Training Academy Tee feels comfy when worn. The design printed on it features Master Yoda's Jedi Training Academy located in Dagobah! It has the same design inspiration as the pin and shadow art box. It looks simply cool with its gray base color and swampy green print. There's also the Star Wars Branding stitched on the hem.
The box also includes a bright orange Folding Backpack! It will come in handy when you go to conventions or even when you just need an extra bag when you travel. Although a bit thin, it holds items pretty well. It has the Rebel Alliance logo on it, plus the Star Wars branding. When not in use, you can fold it neat and compact for a mess-free, space-saving storage!
The Spring 2022 box put the spotlight on Dagobah, as well as the legendary Jedi master Yoda and I couldn't be happier. Being one of the best characters in the series, Yoda deserves to have a box dedicated to him. The curation also made me feel a bit nostalgic! My favorites from this season's box are the t-shirt and the hat, which look great together. If you're also a Star Wars fan and you're looking for a subscription with high-quality licensed merch and collectibles, this subscription would make the cut!
Every seasonal box that CultureFly sends includes an info card with photographs and names of the items inside. Here is a closer look:
The Star Wars Galaxy Box is the new CultureFly mystery box for any Jedi (or Sith)! Every three months, you'll receive a new collection featuring products inspired by Star Wars and The Mandalorian™. Each uniquely themed box is $49.99, and packed with over $120 worth of exclusive apparel, collectibles, and more!
Are you getting this box too?