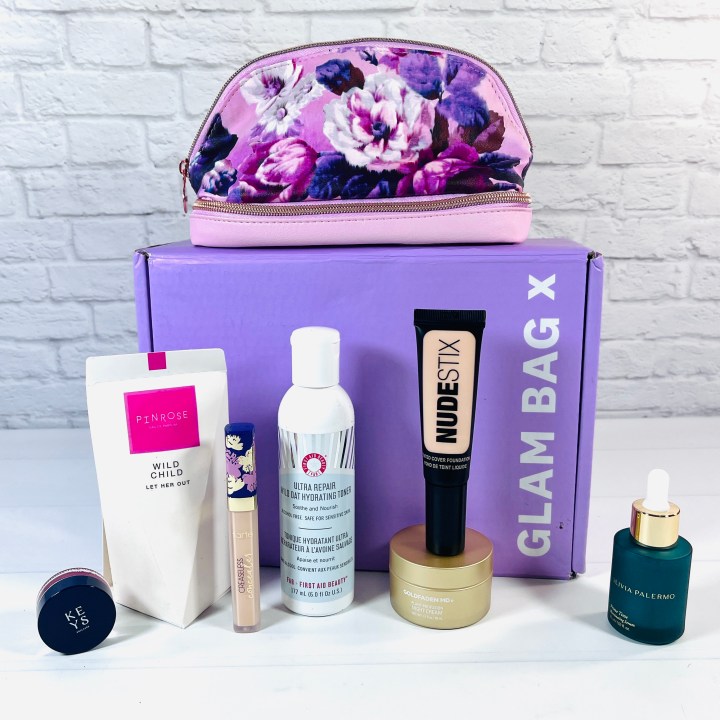 The Ipsy Glam Bag X May 2022 was curated by Madelaine Petsch and came with some well-known brands, as well as some that were new to me. I got to choose three of the eight items and had one little oopsy — a bottle of perfume wasn't secured properly and leaked all over. We reached out to Ipsy (it helps if you have pictures), and they placed a new bottle in the mail. See what else I received for May — read the review below!
Ipsy Glam Bag (My Pick). The Glam Bag is a choice item. It doesn't come automatically like in the base Ipsy subscription, but I had to add it because it's so pretty! I have a few of these larger bags in my closet, and they hold seasonal makeup, lipsticks, etc. Of course, you can also take it on vacation. This bag has two zippers: one across the top and one above the bottom. All of the hardware (zipper and inside snaps) are rose gold. The top part has a side pocket, while the bottom part has another side pocket and some snaps, although I have no idea why they are there (maybe for storing brushes and small makeup tools).
First Aid Beauty Ultra Repair Wild Oat Hydrating Toner (Ipsy picked, $24). I was surprised when I tried squirting this on a cotton pad after cleansing my face — it was whitish and thicker than I was expecting (like a runny gel or thicker essence). There's not much scent, and it doesn't have any alcohol, so those are pluses for me! Colloidal oatmeal may help soothe irritated skin, and honey is supposed to increase moisture. This product has earned the "Clean at Sephora" badge. It removed the remaining traces of makeup from my face and didn't irritate my skin.
Goldfaden MD Plant Profusion Night Cream (Ipsy picked, $185). When I get something super pricey like this in a plastic container, it doesn't feel that luxurious for some reason, but maybe that's just me. This night cream is supposed to plump skin, help it look smoother, and reduce the appearance of fine lines. It has ingredients like hyaluronic acid, red tea extract, pomegranate seed extract, and more plant extracts. It felt creamy without being overly greasy and had a light scent, like blossoms and citrus. It smells familiar – I think it reminds me of Juice Beauty?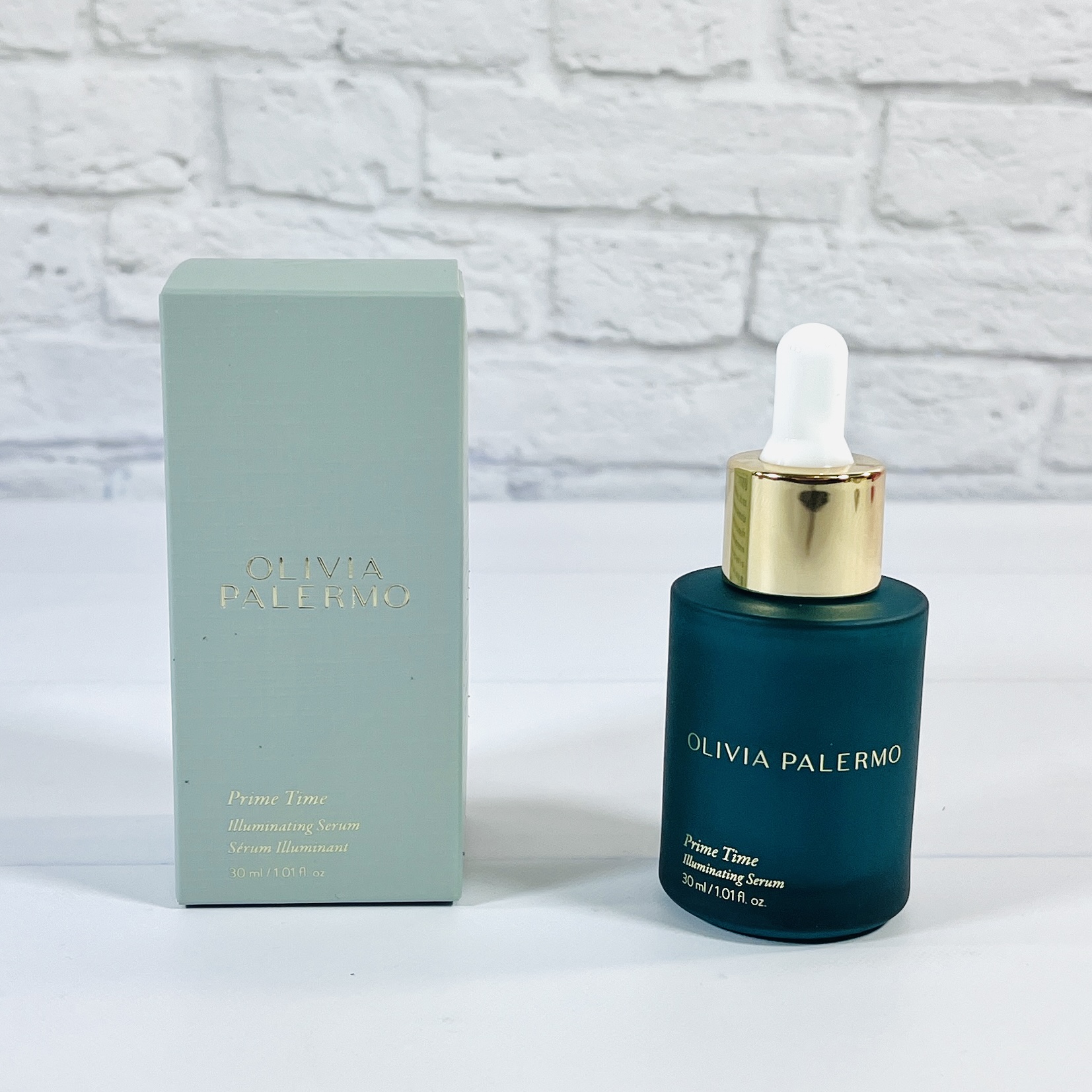 Olivia Palermo Beauty Prime Time Illuminating Serum (Ipsy picked, $40). As far as this product's primer capabilities go, it's fine. It has glycerin, hydrogenated castor oil, and sodium hyaluronate that attract moisture and improve skin texture. It also has a fragrance, which smells like baby powder/oil. It is a beautiful color – a light lavender shade. This primer may be all you need for glowy, shimmery skin if you don't wear makeup! But if you are following it up with a foundation of some sort, it will just cover up the sheen, so I don't see the point when that happens.
Nudestix Tinted Cover Foundation (My pick, $36). I use a mineral powder foundation, but sometimes I want something heavier for special occasions, so I grabbed this when it showed up as an option. What I didn't know is that this product provides lightweight coverage, but it will still get used (applying more product didn't result in color buildup). I think this shade is a tad too dark so as the summer goes on I'm sure it will look closer to my skin tone, and there's not a lot in the tube so I should be able to finish it before the season changes.
Tarte Creaseless Concealer (Ipsy picked, $27). I was worried that this concealer would be too light for my complexion, but it actually looked good on me and did a decent job hiding my undereye bags! It has a doe foot applicator and is easy to spread around, which is important to me as I don't like thick and tacky concealers. There was no scent, and it's supposed to hydrate the undereye area for up to 16 hours. Nice!
Keys Soulcare Sheer Flush Cheek Tint in Grace (Ipsy picked, $22). I like the bright pop of color this product gives my face! It's a creamy kind of blush, and I like that since I have dry skin, but I won't wear it if I'm going to be out in the heat for long, then I use powder instead. It was easy to apply, and I just used my fingers and blended it out. I started with just a bit but then added more, and it was just a fun product that I will use over and over again!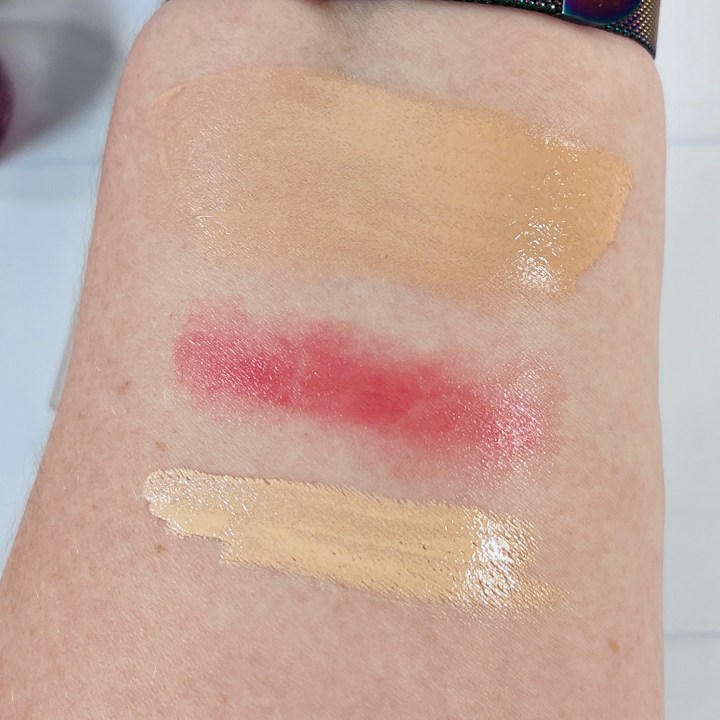 Here are the sample swatches of the products. Nudestix Tinted Cover Foundation on top, Keys Soulcare Sheer Flush Cheek Tint on the middle, and Tarte Creaseless Concealer on the bottom.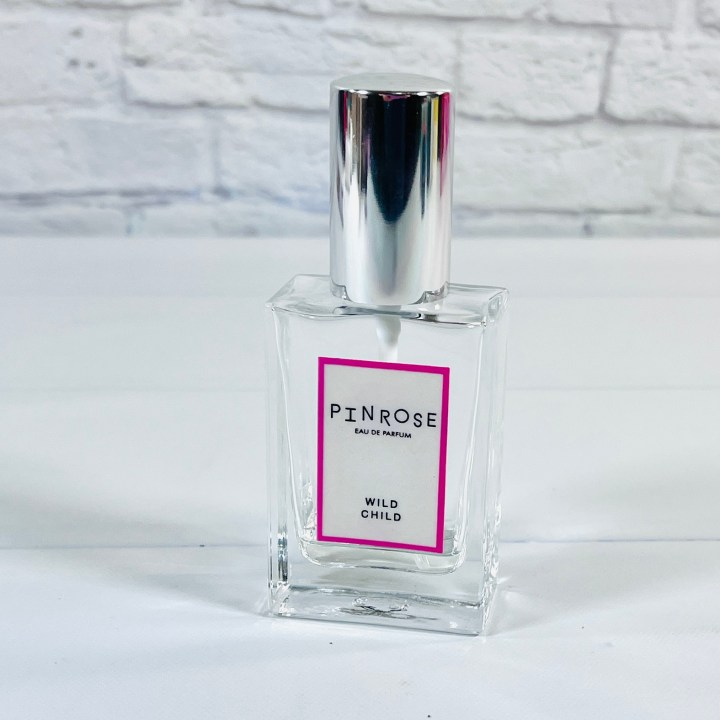 Pinrose Wildchild Fragrance (My pick, $90 Full-Size 50ml). To cap off the box, here is the bottle of perfume that leaked on the box (Ipsy sent a replacement, but that leaked too and so they issued a small refund). The scent notes of this floral fragrance include Tiare flower, jasmine, and vanilla. It's also worth noting that this perfume brand is clean, vegan, and cruelty-free. It's a white floral for sure, although I'm not sure it's all that wild, but it's perfect for everyday use and for the season, nothing super heavy.
It was, once again, another impressive curation from Ipsy. I've received a range of products that I can use whenever I need simple shine, glow, and glamour. Three of the products were my picks, and the rest are Ipsy's. This upgraded version of the glam bag is curated by Madelaine Petsch – an actress and a Youtuber. My daughters are familiar with her since she is on Netflix's Riverdale. I was really pleased with the entire curation for this Glam Bag X. The bag was so pretty, and the items worked well and fit my beauty profile. I was also super happy with the creamy blush from Alicia Key's beauty brand, great pick Ipsy! The total value of the box is $424 (excluding the bag), which is way higher than the price of the upgrade!
Each Ipsy Glam Bag X also includes a newspaper with info about the curator and brief descriptions of the items. See it here:
Ipsy Glam Bag X is the upgraded version of the monthly Ipsy Glam Bag! If you subscribe to the regular $13 Glam Bag, you would pay $42 extra and this will replace your usual bag for the month ($55 total). If you are a Glam Bag Plus only member, then this will replace that bag for a $27 upcharge (again, $55 total). If you subscribe to both of those bags, this will replace the Plus bag and you will also get the $13 bag, unless you skip. This will ship in the months of February, May, August, and November.
There are many bag variations every month for Ipsy – log in to your account to check out how-to videos and tips for your products.
Don't forget that you can rate your items and you earn bonus points when you do that, so you can get additional products in your bag. All subscribers now have the chance to pick a product for their next bag – just log in on choice day and pick one!
What do you think of this month's Ipsy Glam Bag X?