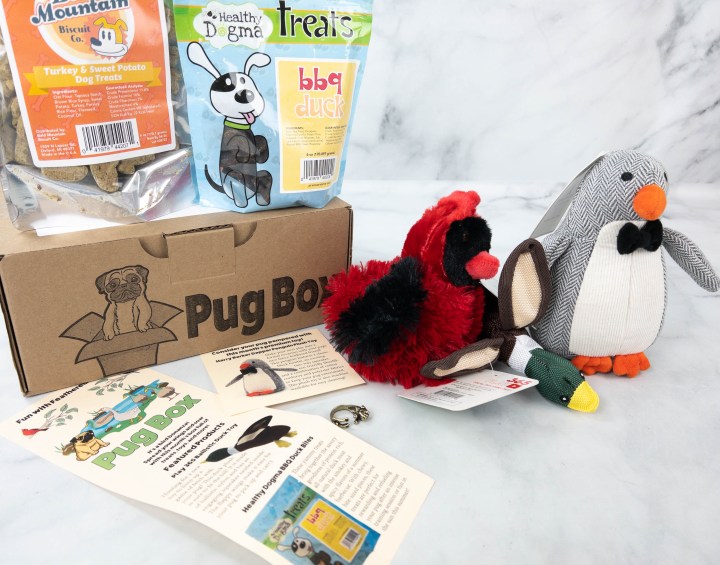 It's another loaded box from Pug Box! The June 2022 curation was themed FUN WITH FEATHERED FRIENDS, which brought cute new companions for our pups to play with. Of course, there are also yummy treats and a surprise item for pet parents!
DEAL: Get $5 off on your first box! Use coupon code HELLO5.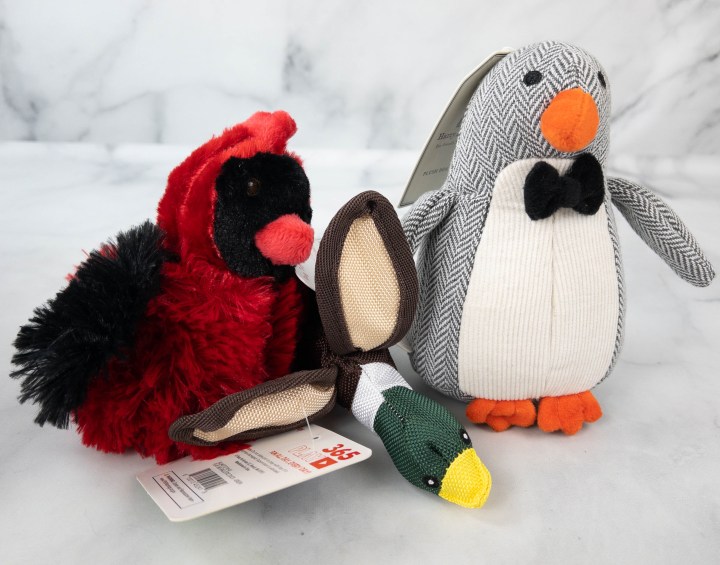 Let's get to know these feathered friends! The Bird Plush Toy is so soft, cuddly, and furry body. It has a squeaker inside! Another one is the Play 365 Ballistic Duck Toy which can wake a dog's inner hunter. It has a tough texture, unlike the first plush toy. It's made of ballistic nylon that appears to be durable enough for playing fetch or tug of war. It also has a squeaker inside. Meanwhile, the duck's wings make it easy for pups to pick it up and carry it around.
For this month's premium dog toy, we received Harry Barker Dapper Penguin Plush Toy. It's durable, well-made, and densely stuffed, with a two-way squeaker inside that will keep your dog excited! I can't blame my dog for carrying it around with him, even in his bed, because it looks cute and fancy with the bow tie.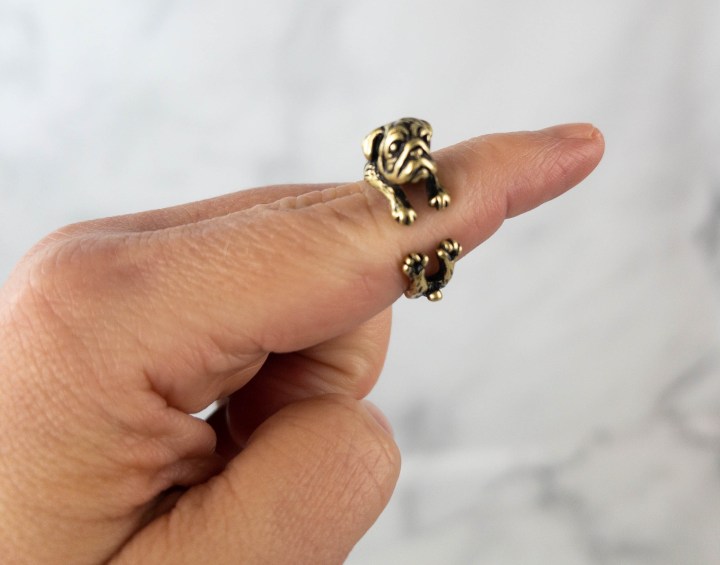 This Pug Ring looks incredibly cute! It is one size fits all as it has an adjustable form-fitting body that wraps to the finger. Made with zinc alloy and plated with gold, it is rust-free and corrosion-resistant. It is dainty and stylish! This ring has classic and intricate details, making it the perfect gift for pug lovers!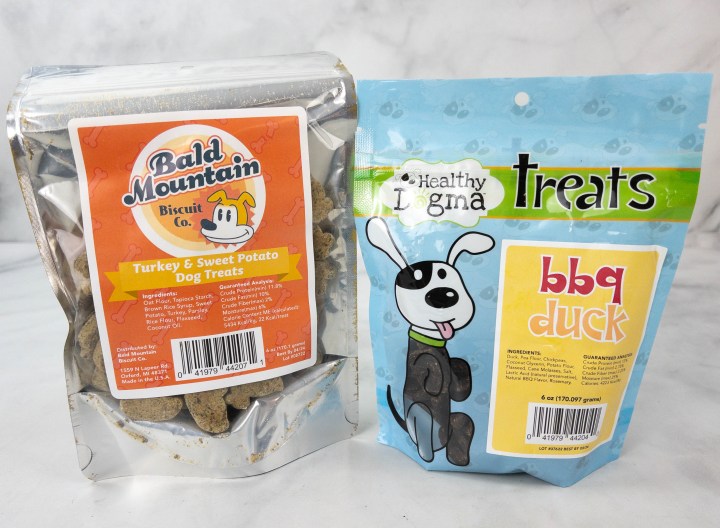 Ideal either as a snack or training reward, the box included two healthy treats. Both are high in protein and packed with wholesome ingredients.
Bald Mountain Biscuit Co. Turkey & Sweet Potato Dog Treats are made with real turkey mixed with oat flour, tapioca starch, brown rice syrup, and sweet potato. They're crunchy and bite-sized, and my pups love them!
Healthy Dogma BBQ Duck Bites are made with protein-rich duck and flavored with smokey barbecue! These treats are bite-sized as well, so you can feed them directly to your dogs. They're chewy and likewise enjoyed by my dogs!
My dogs absolutely enjoyed this month's box! There were three toys that they can't stop playing with and two protein-packed treats that made their tails wag. This month's gift for dog paw-rents was also a hit because of the ring's unique pug design. Overall, we love this fun-filled box! It's ideal for pug lovers who want a little surprise each month for their pets and also for themselves!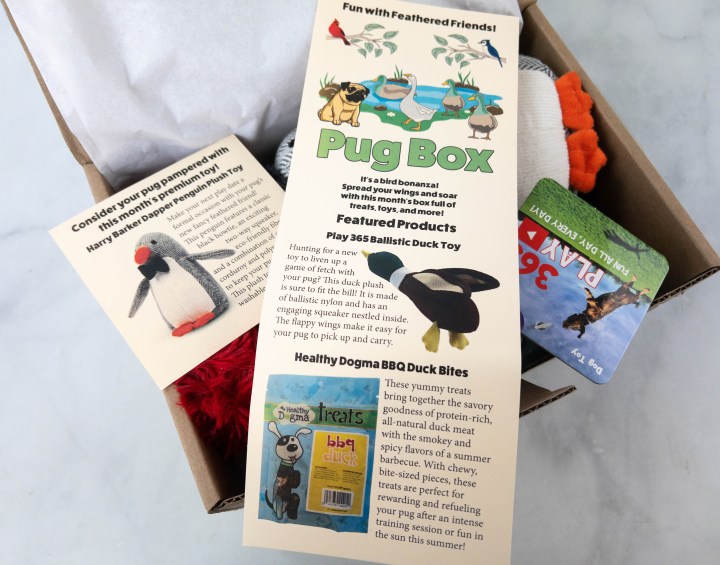 Pug Box is a monthly subscription built for adorable pugs and their owners! Each monthly box contains fun toys and delicious treats for the dog, as well as a cool pug-themed item for the human. The regular Pug Box is priced at $27.50 a month and contains 4-6 items, while the Premium Pug Box is $36.50 a month and contains 5-7 items. Pug Box is one of our readers' favorite dog subscription boxes for 2022!
What do you think of this month's Pug Box?