Owl Post Books satisfies kids' curiosity and love for reading in every box. The June 2022 box included three fun books with titles, "Who Will I Be?", "Ballet Bunnies", and "What Is Inside This Box?". There's also one DIY craft kit included in the box for your little bookworms to complete!
DEAL: Get 20% off your entire subscription! Use coupon code NEW20.
The first book is Who Will I Be by Abby Huntsman ($10.57). This tale helps kids think and realize what they want to be when they grow up. The story mentioned various characters, which is an excellent way to introduce young learners to the people in the community. It's also filled with illustrations, helping kids understand the story better! After reading it to your children, you can start a discussion by asking them who they want to be when they grow up.
What Is Inside THIS Box? by Drew Daywalt ($9.59) tells a story about the great friendship between a monkey and a cake. It's part of a series, and the characters are both silly and curious about things. This unlikely duo cannot agree on what's inside the box. This kind of story will help spark kids' imagination! The book is filled with illustrations, large texts, colorful speech bubbles, and basic vocabulary, making it enjoyable for young readers.
Ballet Bunnies by Lucy Freegard ($16.95) is a cute and lovely story about Betty, a young ballerina who dreams of becoming a great dancer. She always gets nervous at dance class, unlike at home, but soon overcame her stage fright and gracefully performed on the big day! It is a sweet story with charming illustrations that encourage kids to read it over and over again.
All three books in this month's box are great for reading aloud. They're full of simple vocabulary that kids can understand and cute drawings that drive them to flip pages. The stories are fun to read and age-appropriate as well. They're also great as conversation starters, especially in the book Who Will I Be. This subscription is an ideal way to get fun and educational children's books, helping parents instill a love for reading in their kids.
Each box also includes a craft kit. This time, it's a smiley face sun necklace! It is sealed in a kraft envelope using a sticker. Here's a look: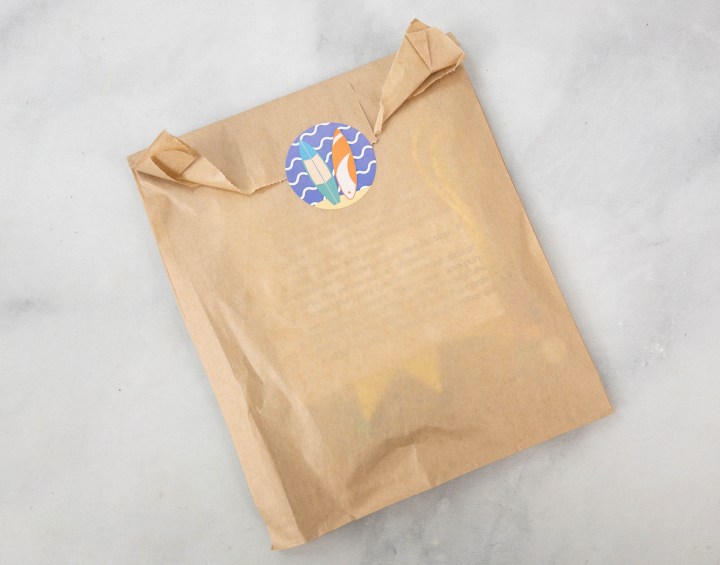 Owl Post Books is a fun and interactive monthly book subscription for kids. Each month, subscribers will receive an Imagination Box with 3 books that fit into their age range in a fun monthly theme; the box includes a small craft and a theme card! A reader favorite, Owl Post Books is a top kids' book subscription box!
Owl Post Books has Imagination boxes for ages 0-3, 4-7, 8-10, Tween 11-13, and YA. They also have an Imagination Mini subscription and a monthly YA Fantasy Fiction subscription.
What do you think of this month's box? Let us know your comments!