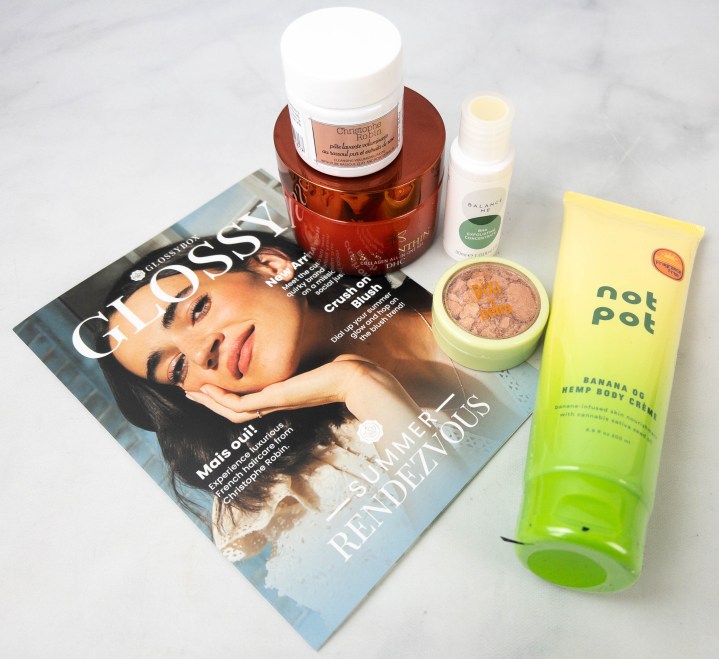 GLOSSYBOX June 2022 was curated to bring us summertime delight! Themed SUMMER RENDEZVOUS, the box exudes fun with new beauty finds you'll love to use this season. Go out and play under the sun all summer long with five beauty items to amp up your beauty routine! Read on to know more about this month's edit.
DEAL: Subscribe today and get your first box for $16 when you use the coupon code PERFECT16!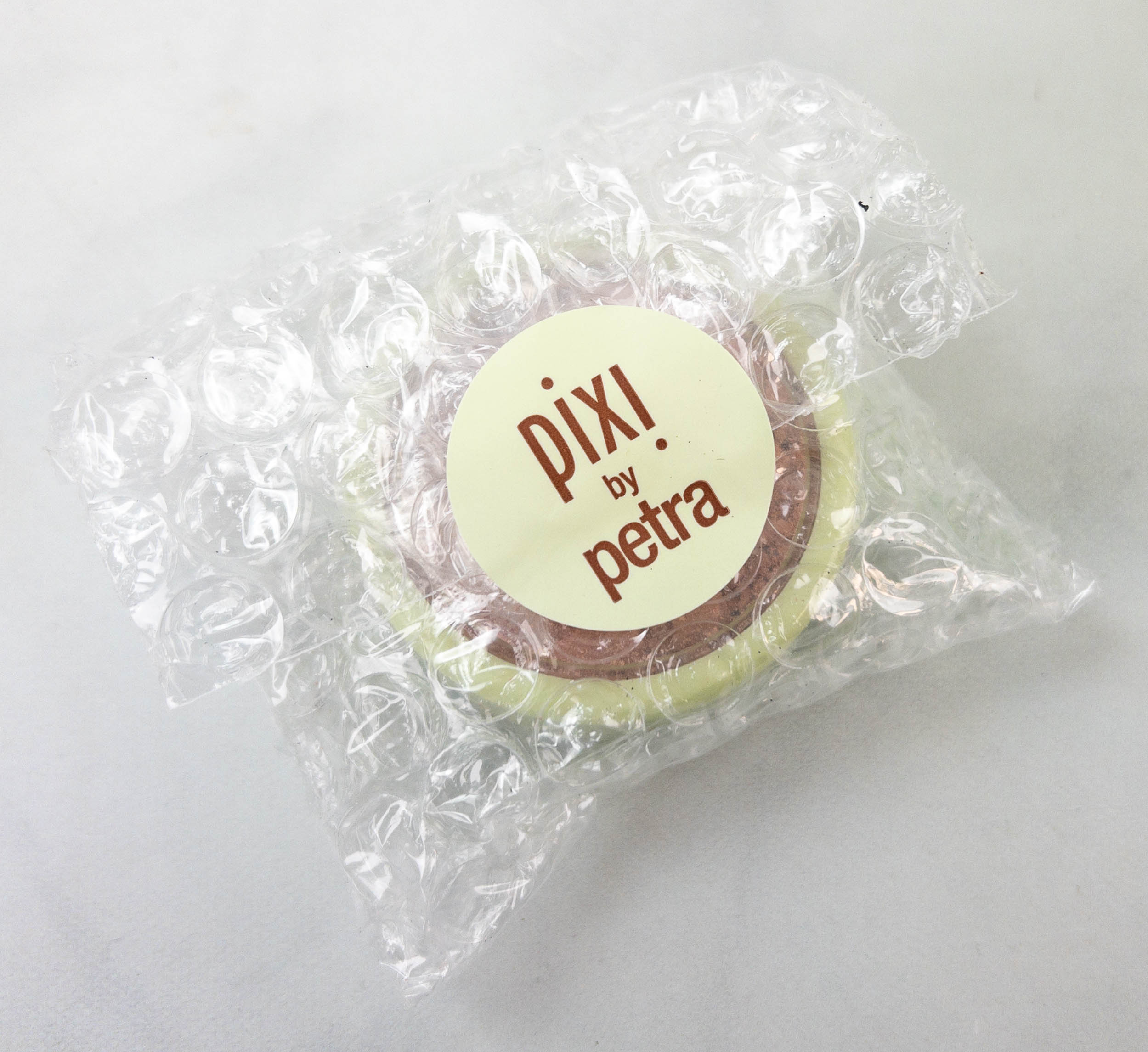 Pixi Beauty Peach Honey Blush Duo ($18) is the way to go for flawless, glowy cheeks! It contains mica and vitamin E that protects the skin, leaving it hydrated and nourished with a beautiful shine. There were two silky powder blushes. One is a light champagne color and the other is shimmery peach, which I can't distinguish because mine came crushed overall. I was really disappointed upon opening the packaging. It is a total bummer! For regular subscribers, we'd expect this item to be replaced.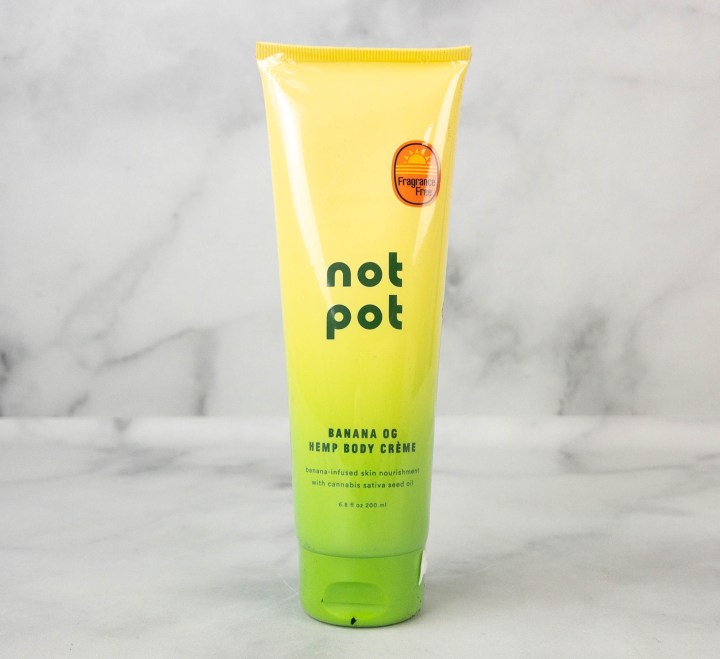 Rough skin is no longer a problem because we have Not Pot Banana OG Hemp Body Crème ($19). It's a full-sized hemp-infused vegan body cream, with banana extracts that restore moisture to the skin and niacinamide to help even out the skin tone. It does contain Cannabis Sativa seed oil, but no worries because it's THC-free. This product is also fast-absorbing and leaves the skin feeling soft, smooth, and fresh. I like that it's fragrance-free as well! It's still scented like delicious banana, but that's from the banana extract!
Exfoliating is a must, but it doesn't have to be harsh on the skin. This Balance Me BHA Exfoliating Concentrate ($6.13) is a great choice for acne-prone skin, as it's a salicylic acid-rich concentrate that gently removes dead skin cells, reduces blemishes, and minimizes pores. Formulated with willow bark, hyaluronic acid, caffeine, and squalene, this product promotes healthy shedding of the upper layer of the skin while soothing it and improving hydration. It's a clear liquid formula that reveals your healthiest skin, making it appear younger and plumper. You only need to apply several pumps on a clean beauty pad to wipe over the face – no rinsing afterward!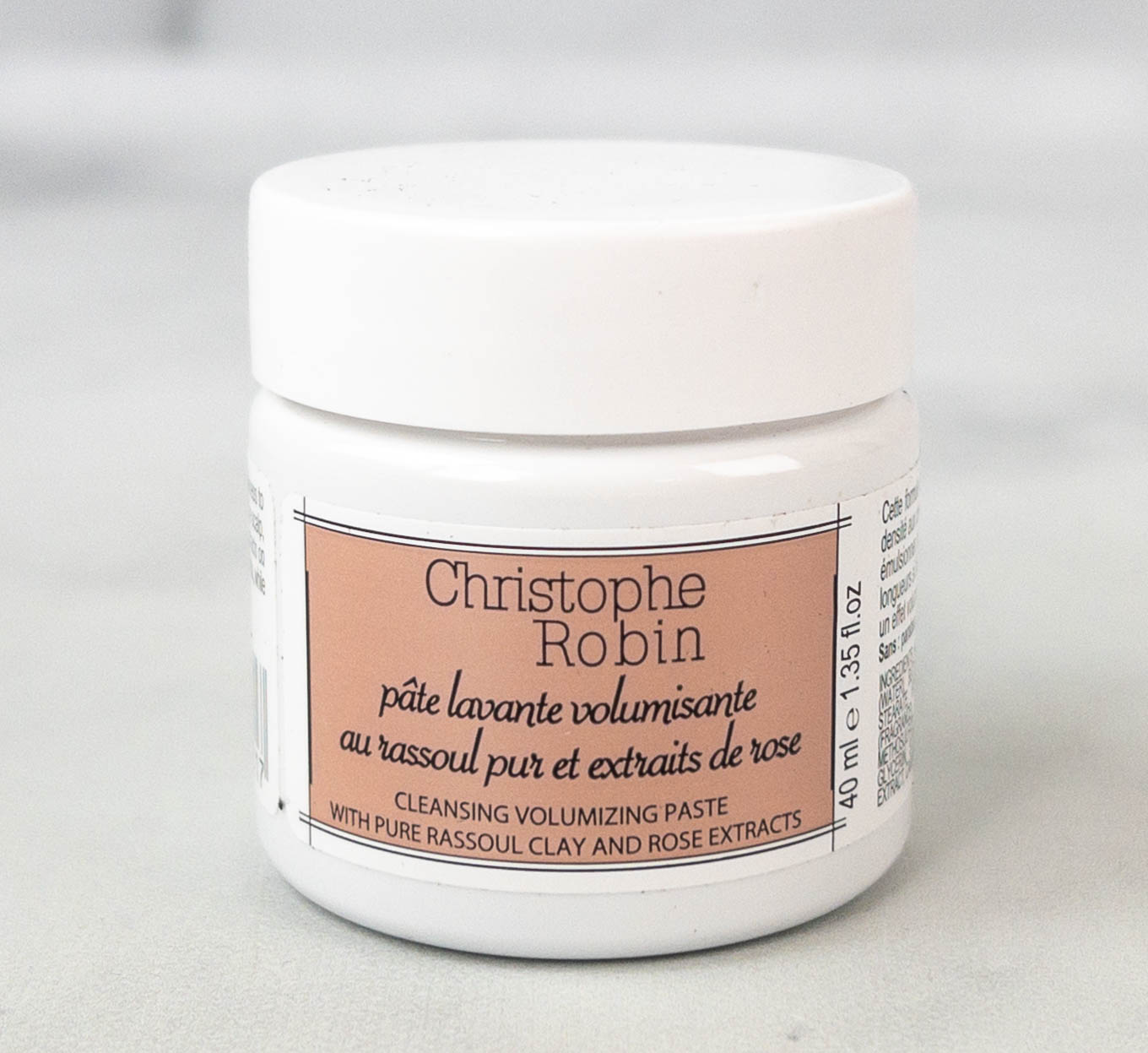 Christophe Robin Cleansing Volumising Paste ($8.48) is a fantastic alternative to shampoo, especially for those who have thin, flat hair. It contains pure rassoul clay that acts as an exfoliant, and rose extracts that promote a healthy scalp. The brown paste transforms into foam when massaged. Also, it's easy to lather even with just a little amount! After rinsing, my hair feels fresh and clean, with better volume as promised!
To complete the summer-themed box, here's DHC Astaxanthin Collagen All-In-One-Gel ($49)! This facial moisturizer is composed of hyaluronic acid, royal jelly, hydrolyzed collagen, and astaxanthin that protects the skin from free radicals and environmental factors. Another key ingredient is the antioxidant-rich squalene which boosts moisture and prevents irritation. The product has a pinkish-orange hue that's quite similar to a salmon. Aside from keeping the skin moisturized, it also helps reduce the appearance of fine lines and wrinkles. The moisturizer is fragrance-free, plus it gets absorbed quickly by the skin without the sticky feeling. The box arrived damaged, but it's a good thing that the product itself wasn't affected.
I actually have mixed feelings about this month's box. I liked all the products except for the damage on some of them. I would give this box higher remarks if it weren't for the messed-up blush and collagen gel packaging. I also didn't receive the Comfort Zone Renight Cream (which is in the spoiler). Instead, I received the collagen gel in its place. I feel bummed about these incidents. But aside from these issues, the other products were great! The Not Pot body cream is incredibly soft on the skin and was a fun surprise, and I like the volumizing paste for the hair. The box came to a total of $100.61, with several full-sized items.
As always, each GLOSSYBOX looks elegant with its signature pink box. All the items are neatly tied with a black ribbon, making it look extra luxurious! Here's a closer look: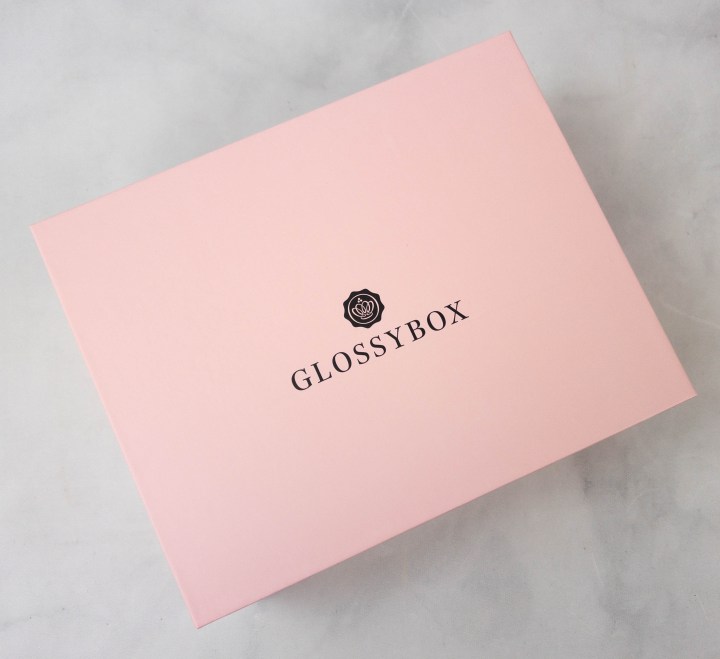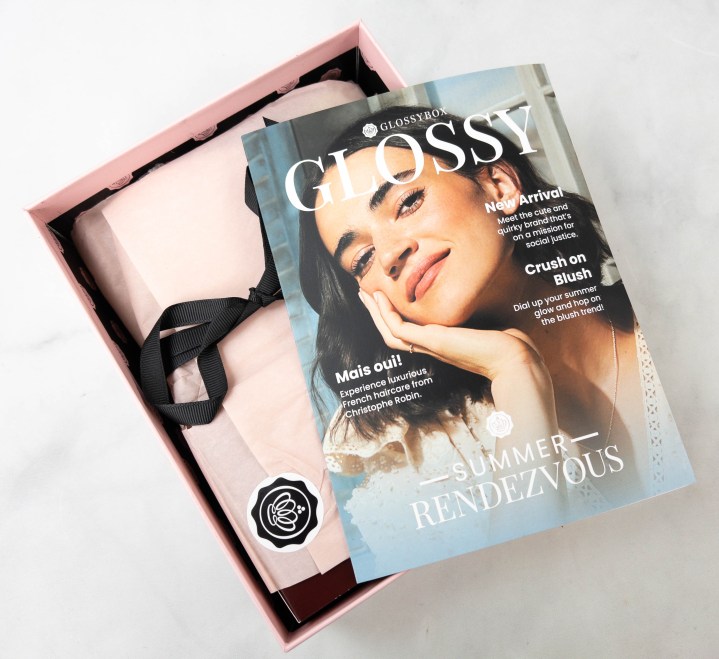 GLOSSYBOX is a monthly beauty subscription box with at least 5-6 luxury samples – many full sizes – per month for $21.
GLOSSYBOX is a reader fave and near the top of the readers' choice best beauty subscription box awards list!
NOTE: If you choose to subscribe to a recurring Monthly Plan between the 15th to the end of the month, you automatically agree to the following month's charge.
What did you think of this month's GLOSSYBOX?