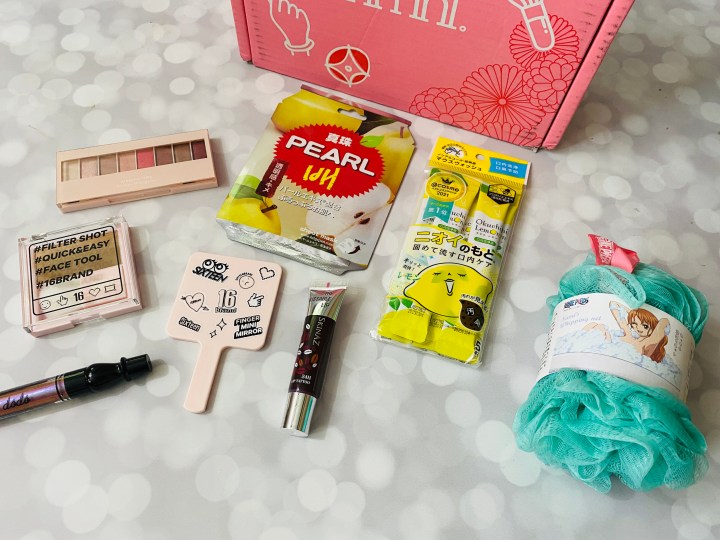 Pack your bags for the summer and don't forget your skincare and makeup from Korea and Japan! The July 2022 nmnl theme is Vacation Vibes. Featuring adorable products from both Korea and Japan, let's dive into what nmnl has in store for this month!
DEAL: Use this link and use the coupon code REFRESH to get FREE Refreshing K-Beauty Bonus! Ends 6/30 MIDNIGHT JST.
Lemon Mouthwash. Keep your breath fresh with a unique lemon-flavoured mouthwash. It's quite strong, but these single-dose packs are great for travel and have all you need for a refresh.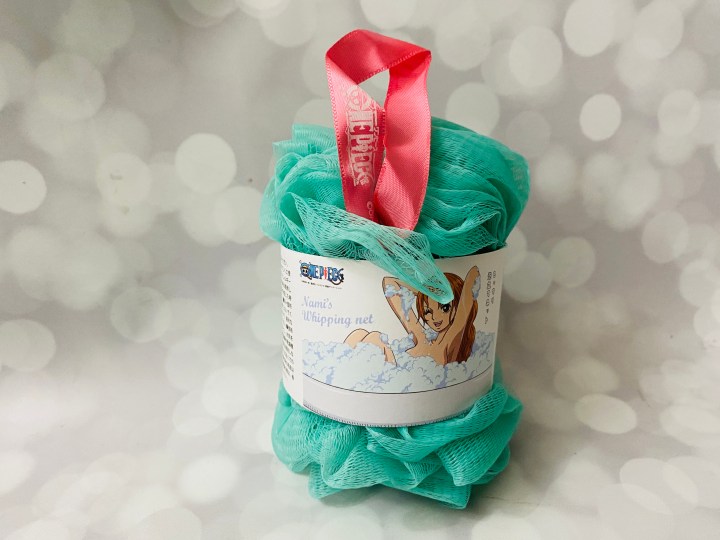 One Piece Bath Sponge. I love a good loofah and having a spare is always great as they get a bit raggedy after time. This adorable aqua design features Nami from One Piece. Nami is the navigator in charge of directing the Straw Hat Pirates' ship. I don't know much about One Piece but I know it's one of the longest-running manga anime series in Japan!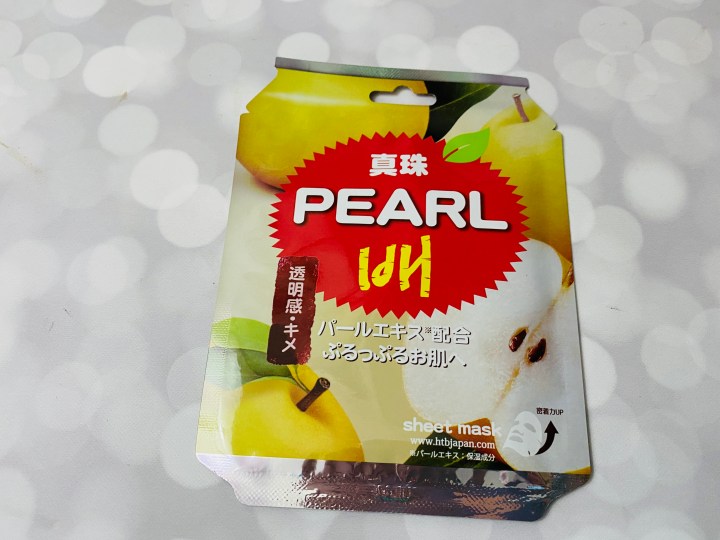 Pearl Sheet Mask. As always, nmnl sends us a sheet mask to try out! I love the fresh scent of the essence in this mask, but as usual I found the shape to be a bit awkward for my round face. Usually if a mask doesn't fit properly I either cut slits with scissors into the parts that don't fit, or I just make it a spa treatment and keep my eyes closed while wearing it! The motif of this mask is pears and pearls!
Sixteen Pocket Mirror. An adorable tiny mirror on a handle! This is sooo cute, just wait until I unbox it!
Sixteen Filter Shot Contour Set. A mini palette with a trio of contouring shades.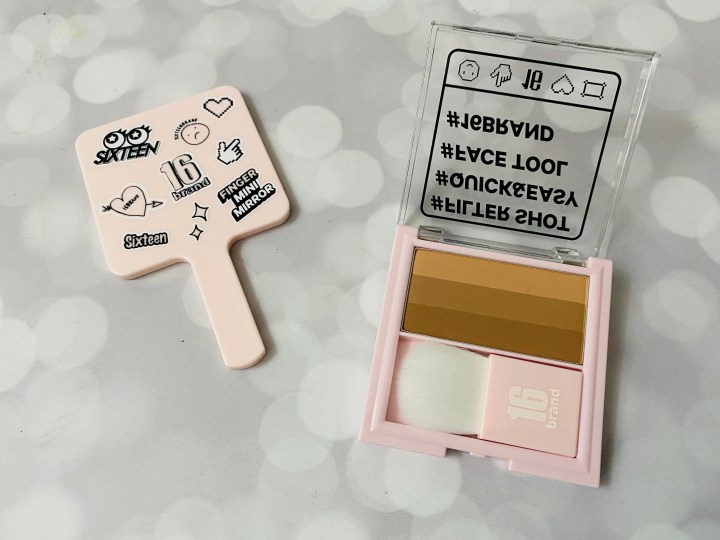 The detail on these is awesome! The mirror has all kinds of cute designs on it, and the contour palette includes a mini brush.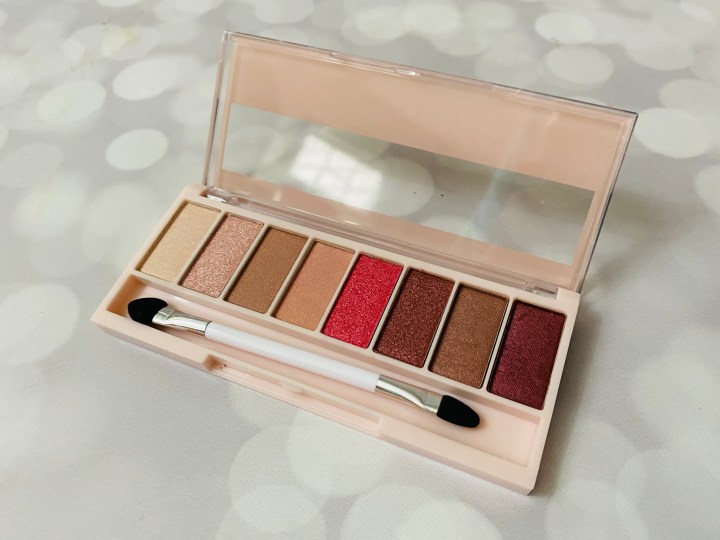 Mystery Eyeshadow Palette. This month nmnl subscribers got a mystery Japanese eye product! I received a cute palette with rose toned shades.
Dodo Eyeshadow. A liquid eyeshadow formula from Japanese brand Dodo. This is a duochrome effect and is very pretty, but unfortunately the last time I tried a Dodo eyeshadow I had a reaction, so I would rather not swatch this one — but it is definitely sparkly!
Skinaz Lip Tattoo. Products like this seem to be all the rage lately. You apply it to your lips, leave it on for ten minutes, and then peel it off to reveal a stain behind.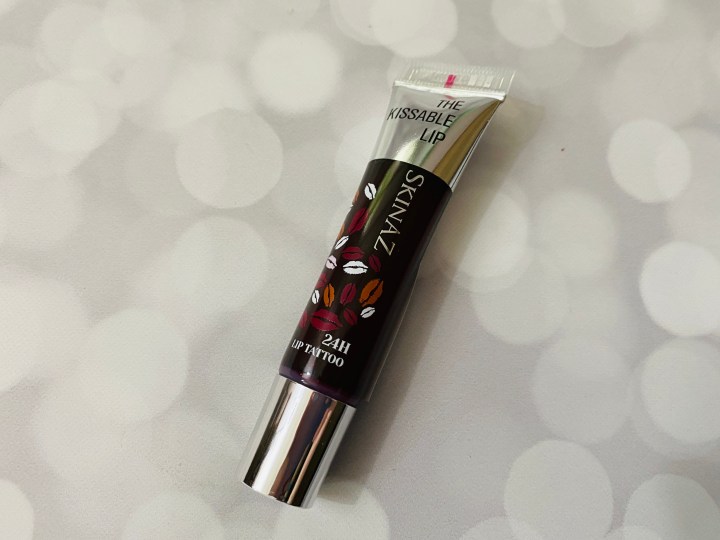 My experience was less than ideal! The product is so sticky you can't let your lips touch at all, and it dries veeeeeeeery slowly so it takes a long time to set. Once it felt dry, I couldn't get it off in one go and the result was a very uneven stain. Boooo! These look so much fun on TikTok but I might need to practice more…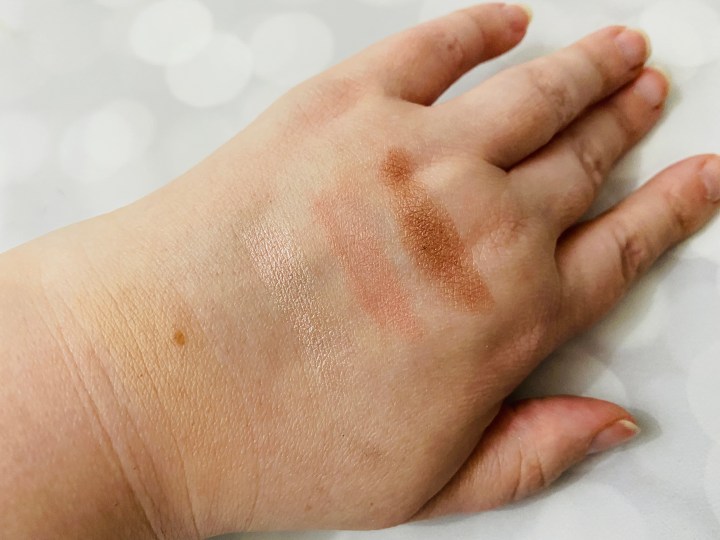 Swatches of the contour palette as well as some of the darker shades from the palette.
July's box brought us lots of great products that would be ideal for traveling – single-use mouthwash, a contour palette that includes a brush, and brightly coloured lip stain! After a long day of shopping and having fun at the beach, wind down with a sheet mask before bed!
Here's a peek at the magazine for this month: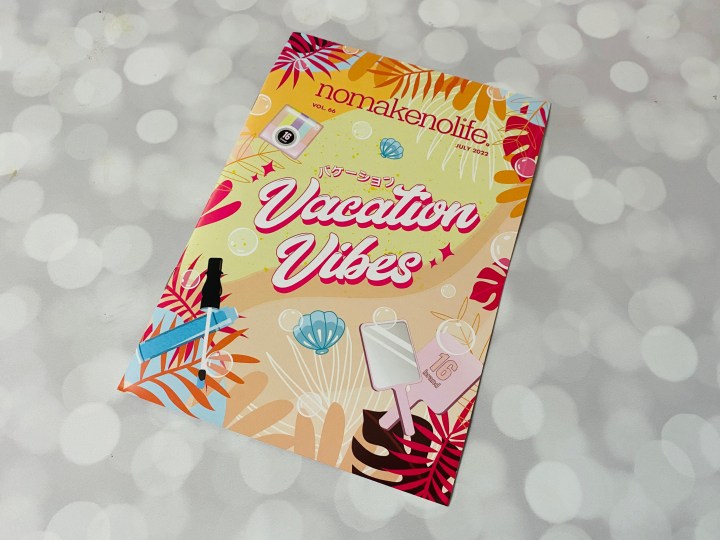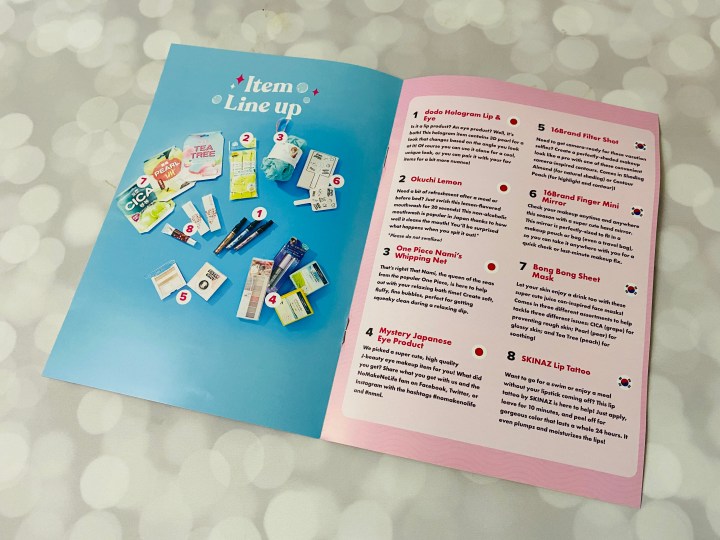 nmnl (nomakenolife) is a monthly beauty subscription box by the brains behind Tokyo Treat and Yume Twins. Each box has 8-9 Japanese and Korean beauty items, which may include skincare, makeup, hair care, bath & body items, and beauty tools. The subscription is $35 per month, but it can go lower if you subscribe to a longer subscription plan. It's $33.5 per month on a 3-month prepaid plan, $32 per month on a 6-month prepaid plan, and $31.5 on a 12-month prepaid plan. Shipping is $12.50 to the US, and is about the same for other countries.
Nomakenolife's subscription box made the list in our 2022 readers' choice picks of best makeup subscription boxes!
What did you think about this month's nomakenolife?