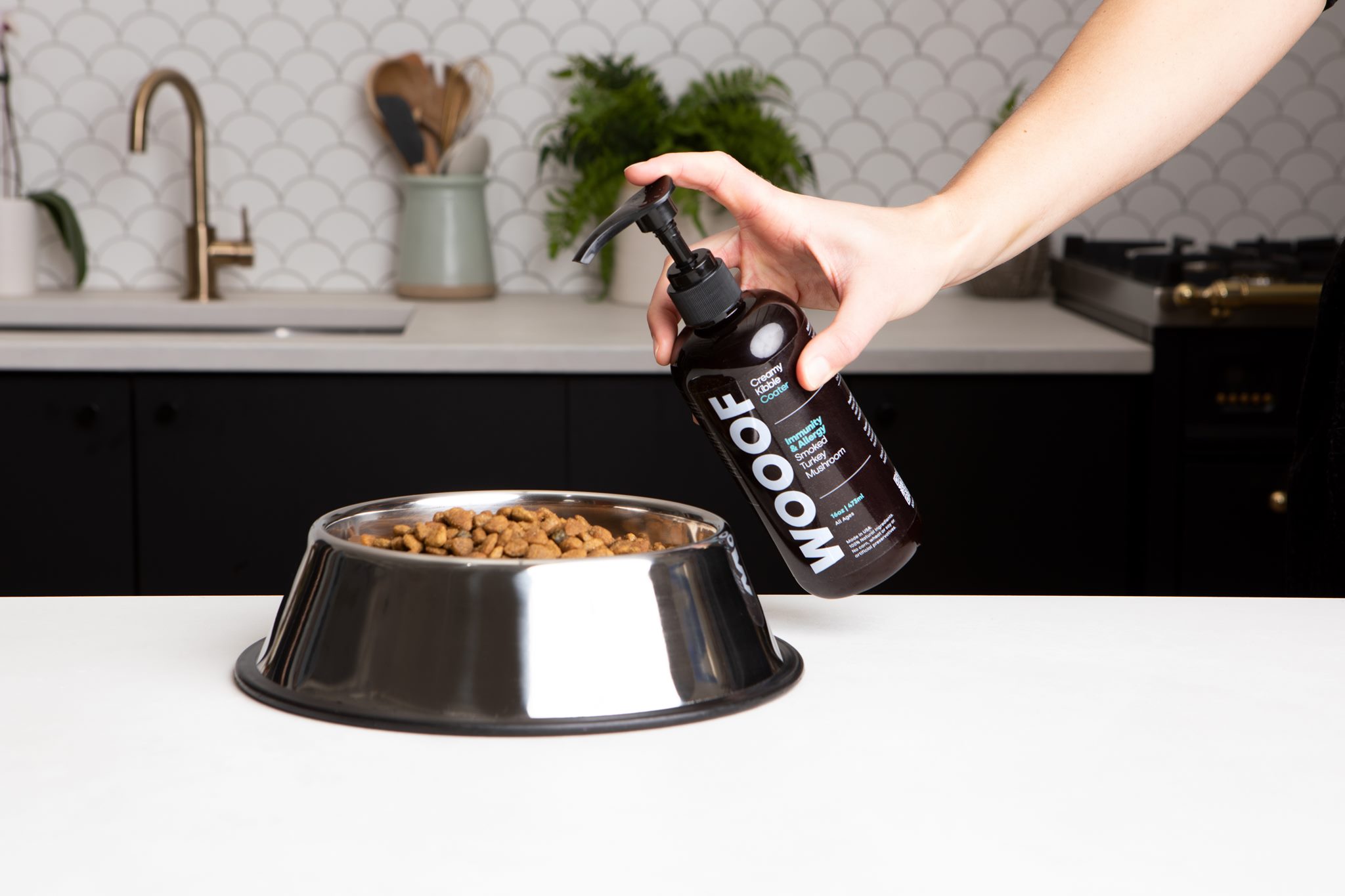 How do you ensure that your dog stays healthy and happy? You can give them healthy dog food, but sometimes, a healthy diet just isn't enough to cover their health needs. If you're a pet parent looking for a wellness subscription for dogs, there's WOOOF – a subscription that offers canine supplements which fill the void left by dog food and vet visits.
This pet wellness brand provides more of what dog food can offer. Everything is formulated without any nasty artificial fillers or synthetic ingredients, so you can feel reassured that what you're giving your dogs is best for their health at all life stages.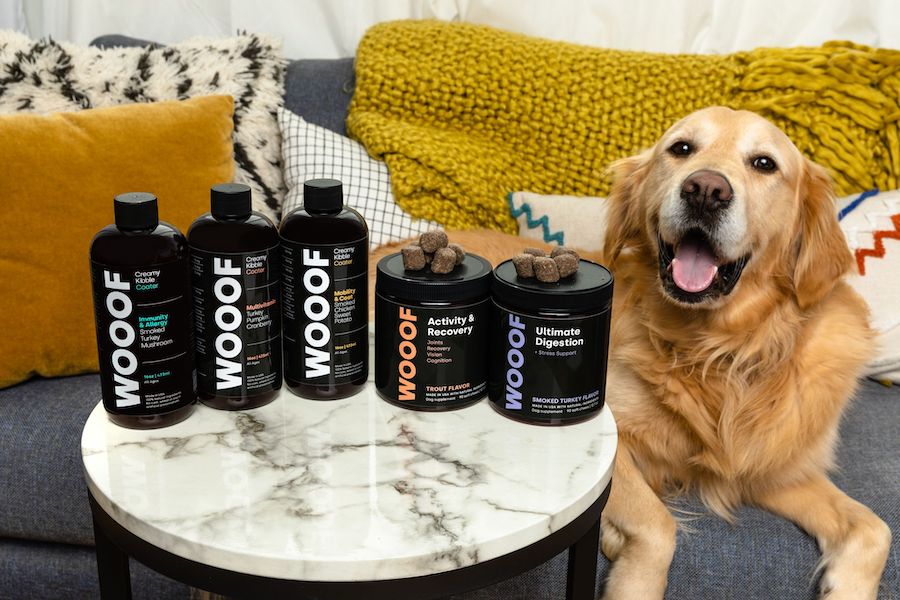 A natural way to optimize your dog's health. WOOOF gives you peace of mind by offering high-quality supplements to improve your pet's health, even the picky eaters!
When you sign up, answer a quiz about your dog, including age, weight, food, health issues, and health goals, so they can better understand what your dog exactly needs. Once the results are in, they'll recommend a vet-approved routine personalized to your fur buddy!
All WOOOF products are sourced, made, and packaged in the USA. Subscriptions start at $30.60 and shipping is free on all orders over $50. Also, you can easily swap out products in your subscription as needed.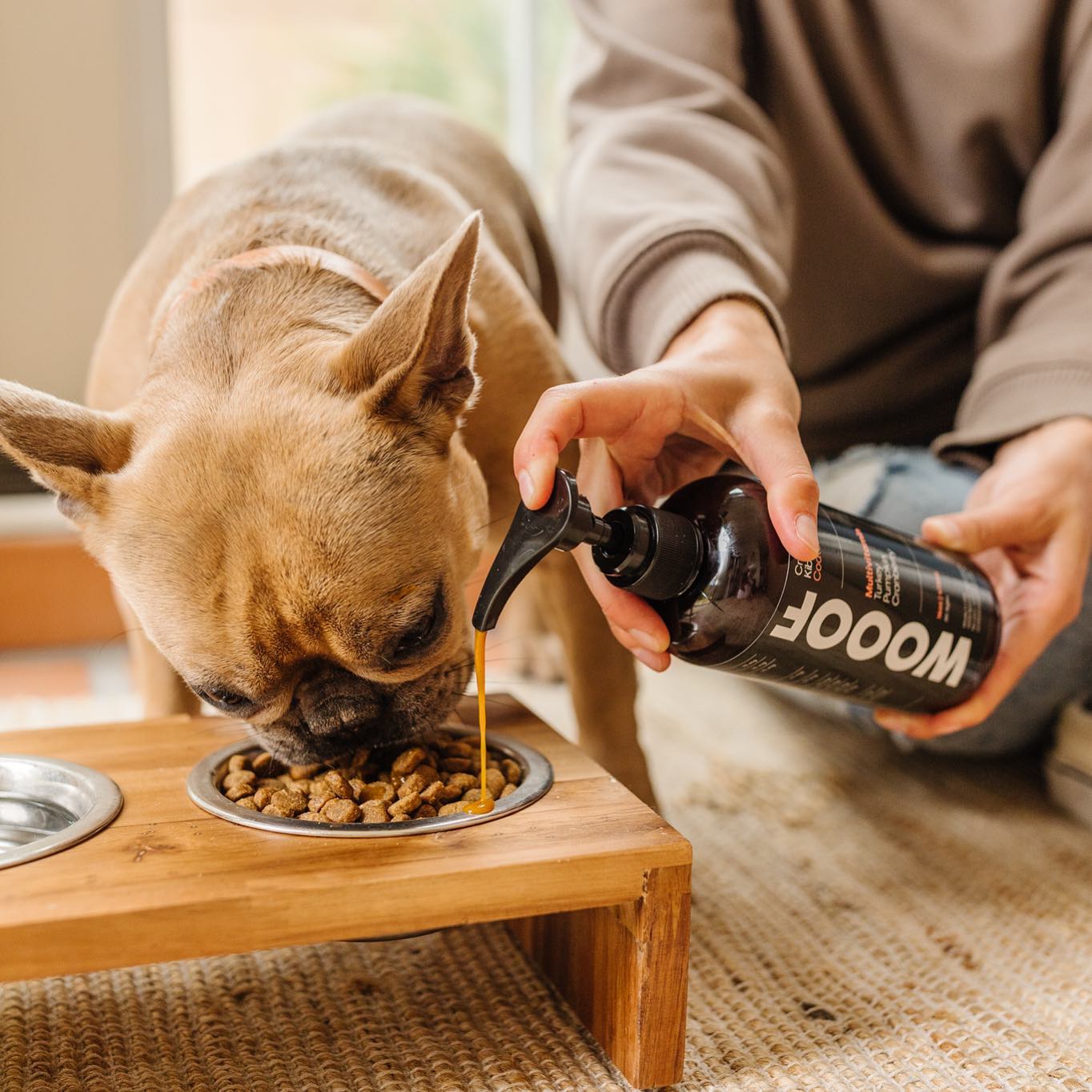 WOOOF supplements give your dog more days worth wagging about. One of them is Creamy Coasters ($36 for one-time purchase; $30.60 for subscription), a multivitamin in liquid form. It gives meals extra flavor and, of course, a boost of nutrients that dogs need. There are three kinds of Creamy Coasters for different health concerns: All-In-One Multivitamin in Turkey, Pumpkin & Cranberry flavor, Mobility & Coat in Smoked Chicken & Sweet Potato flavor, and Immunity & Allergy in Smoked Turkey & Mushroom flavor.
All-In-One Multivitamin helps dogs have less pain, more energy, a softer coat, and smoother working systems. Mobility & Coat keeps dogs healthy while supporting joints, hips, and pain-free movement. Immunity & Allergy relieves allergy while helping build a stronger gut and immune system.
Each bottle has approximately 118 pumps of multivitamins which you can incorporate with your dog's meals. All-natural ingredients include organic apple cider vinegar to help improve digestion and vitamin C for a strengthened immune system. They also contain bone broth for protecting joints and detoxifying the liver, except for the Immunity & Allergy variant which uses colostrum instead. Colostrum is a milk-like fluid from mammals, known as an immune modulator that fights against allergies. Creamy Coasters are even cold-pressed for maximum nutrition benefits!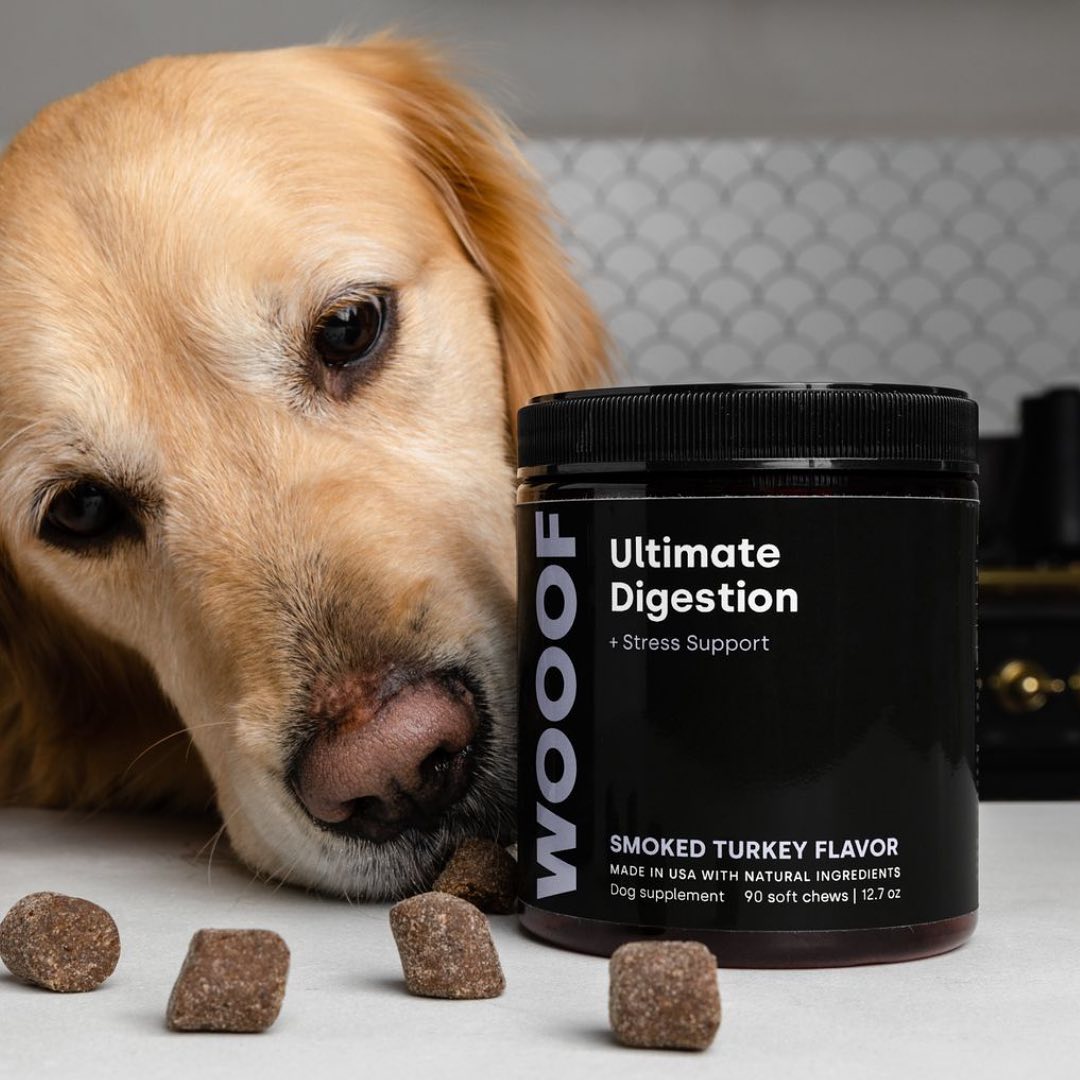 WOOOF also offers Functional Chews ($36 for one-time purchase; $30.60 on subscription)! These chews help improve your pet's health and they also make a great way for you to spoil your pet minus the guilt. There are two kinds of health chews available: Activity & Recovery in Tasty Trout flavor which provides joint and muscle support, and Ultimate Digestion + Stress Support in Smoked Turkey flavor which supports digestive health and is packed with natural, calming ingredients that relieve stress and anxiety in dogs.
Each container comes with 90 soft chews. Ingredients for the Activity & Recovery chews include glucosamine and chondroitin which aid in lubricating and cushioning joints, as well as purforMSM which is a naturally occurring sulfur compound that helps improve arthritis. Ultimate Digestion + Stress Support combines pumpkin for digestive regularity, taurine for proper heart function, and post-biotics for gut health.
WOOOF even offers bundles to help you save more! There's the Look Good, Feel Good Pack ($72 for one-time purchase; $61.20 for subscription) featuring Multivitamin and Mobility & Coat, as well as the Complete Care Pack ($108 for one-time purchase; $91.80 for subscription) with Multivitamin, Activity & Recovery, and Ultimate Digestion + Stress Support. Another option is Smooth Operator Pack ($72 for one-time purchase; $61.20 for subscription) which includes Activity & Recovery and Ultimate Digestion + Stress Support.
What do you think of WOOOF?
Subscription boxes are not just for humans – there are boxes created just for our pets, too! Hello Pupscription introduces pet parents to all sorts of dog subscription boxes that cover our beloved furbaby's wants and needs, from dog snacks and treats to dog supplements and more!