Brick Loot January 2022 theme was LIFE ON THE FARM, and it included farm-related bricks, LEGO builds, and accessories. Creative builders – whether kids or adults – can have real fun creating a brick barn with this LEGO subscription box!
DEAL: Use code HELLO15 to save 15% on your entire subscription! OR use code KIDCEO to save $5 on your first box!
A farm wouldn't be complete without animals, so they've sent us a Farm Animal Pack which includes pigs, chickens, a sheep, a cow, and a horse. My kids were the most excited about this month's box, so I let them do the honor of building the cow and the horse Lego. It also includes a build sheet on what animals you can create using bricks you have at home.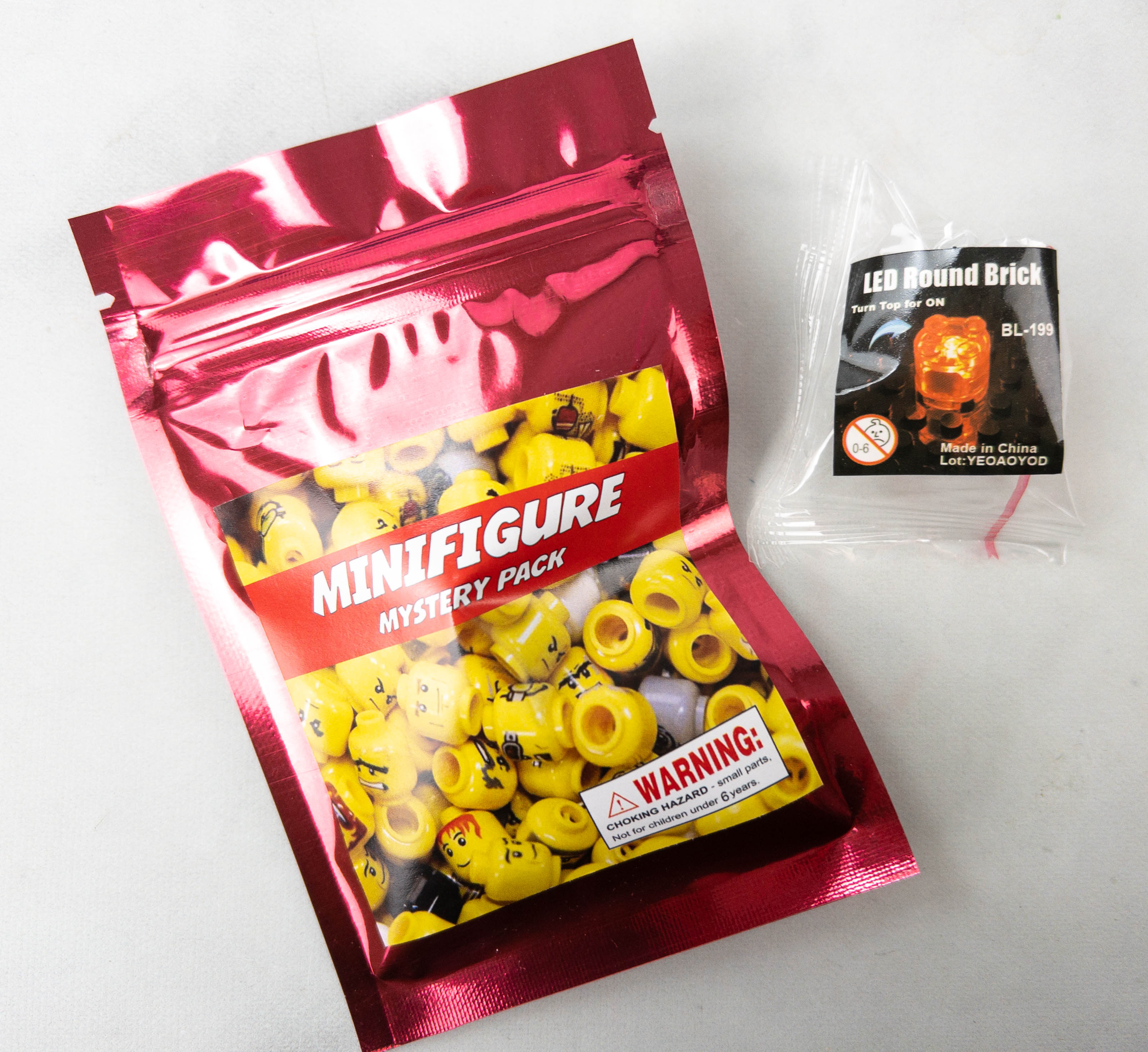 For lighting up the whole set, we received a 2×2 Round Brick Red LED. My kids were so excited to put it to use! Each box also comes with a mystery mini-figure. It comes in a blind bag so you won't really know what you will get until you open it!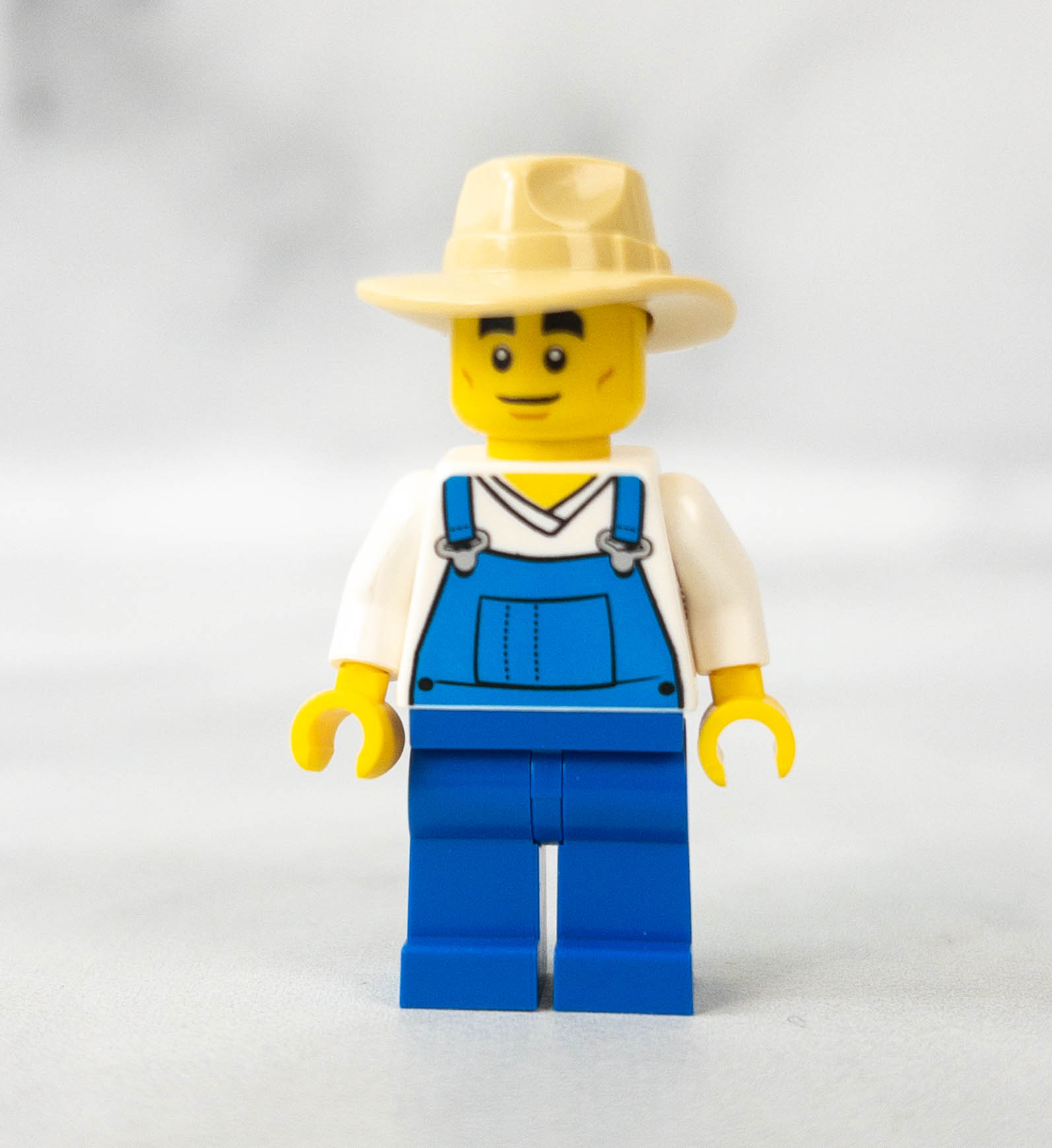 For January, the mystery mini-figure is a farmer! It's wearing a hat and is dressed in an overall blue outfit. How cool!
The next build is a Scarecrow, designed exclusively for the box by Tyler Clites. There are 42 pieces inside the pack for building the figure, along with the instruction sheet. The details and colors look great. My juds finished building it fast like a greased pig!
The Barn, which is the highlight of this box, was the last one we built. It contains a total of 160 pieces, and we had a lot of fun putting it together with the help of the illustrated instruction sheet. There's a chicken coop and a shed where my kids placed the LED light. My kids played with all the animals and the chicken eggs. They've even let the farmer ride on the horse and placed the chicken on the back of the pig! I was NOT allowed to take this away to take pictures!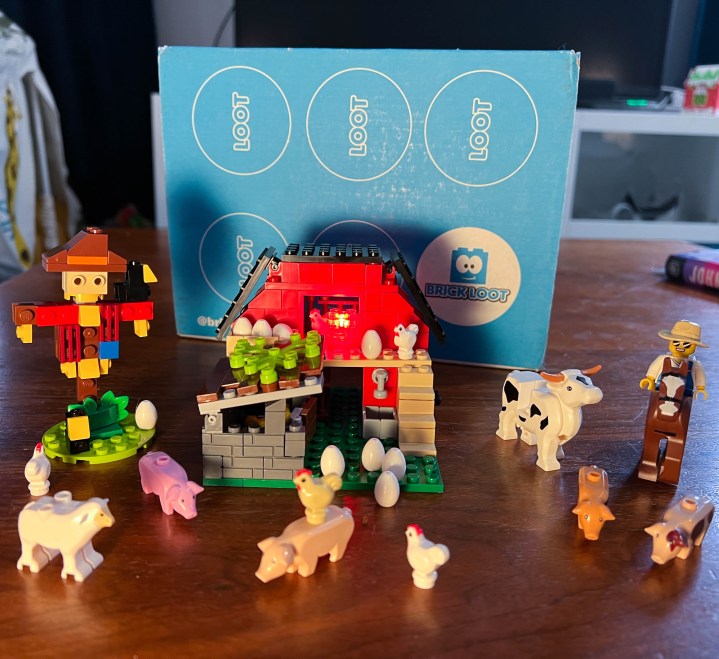 It was an amazing theme from Brick Loot! We were ecstatic about this box and had a blast putting it together! It included a barn, a scarecrow, and a LED light. There's also an animal pack that brings the barn to life, as well as the farmer mini-figure. This subscription always comes up with different themes that make LEGO building and collecting so enjoyable!
Brick Loot is a monthly subscription box filled with LEGO-compatible items, bricks, and brick building accessories for LEGO fans. Every themed Brick Loot box is filled with 4-8 items that were handpicked by Brick specialists who scour the world for the newest and coolest products for you to collect. Usually, you can expect a custom mini-fig, two or more custom builds, and lighting or other customization products. This monthly LEGO subscription box is $33.28, with discounts for longer subscription plans. This fun box for builders is one of our readers' choices for the best subscription boxes for kids – but it's great for AFOLs too!
What do you think about Brick Loot?