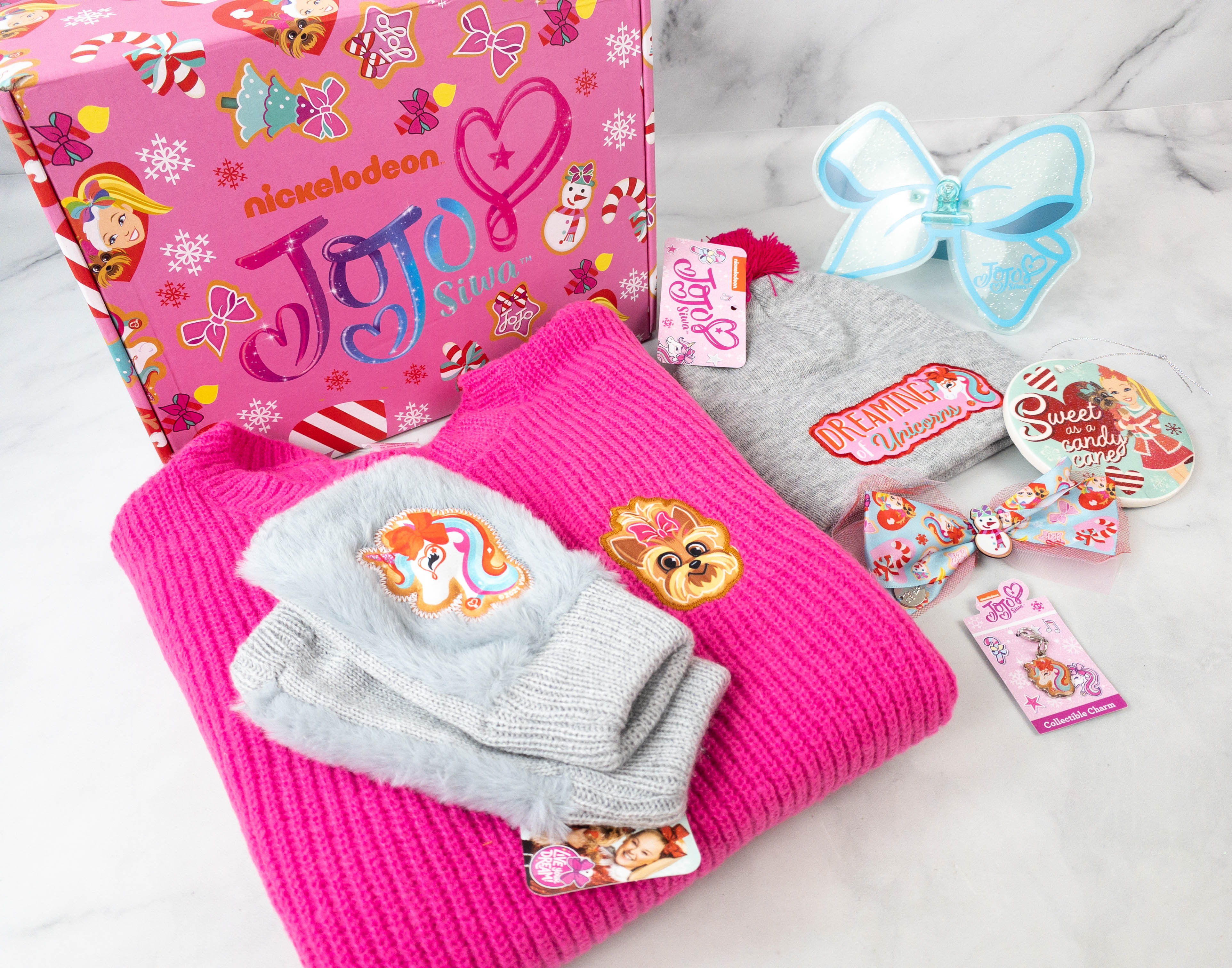 Cold months have come, and so does The JoJo Box! Winter 2021 was SUPER SPARKLY SNOW DAY themed, and it brought a lot of winter-inspired items mixed with a splash of fab and glam to warm the chilly days!
DEAL: Get a FREE JoJo Siwa T-shirt when you sign up for a JoJo Siwa Box annual plan! Just use this link to get started!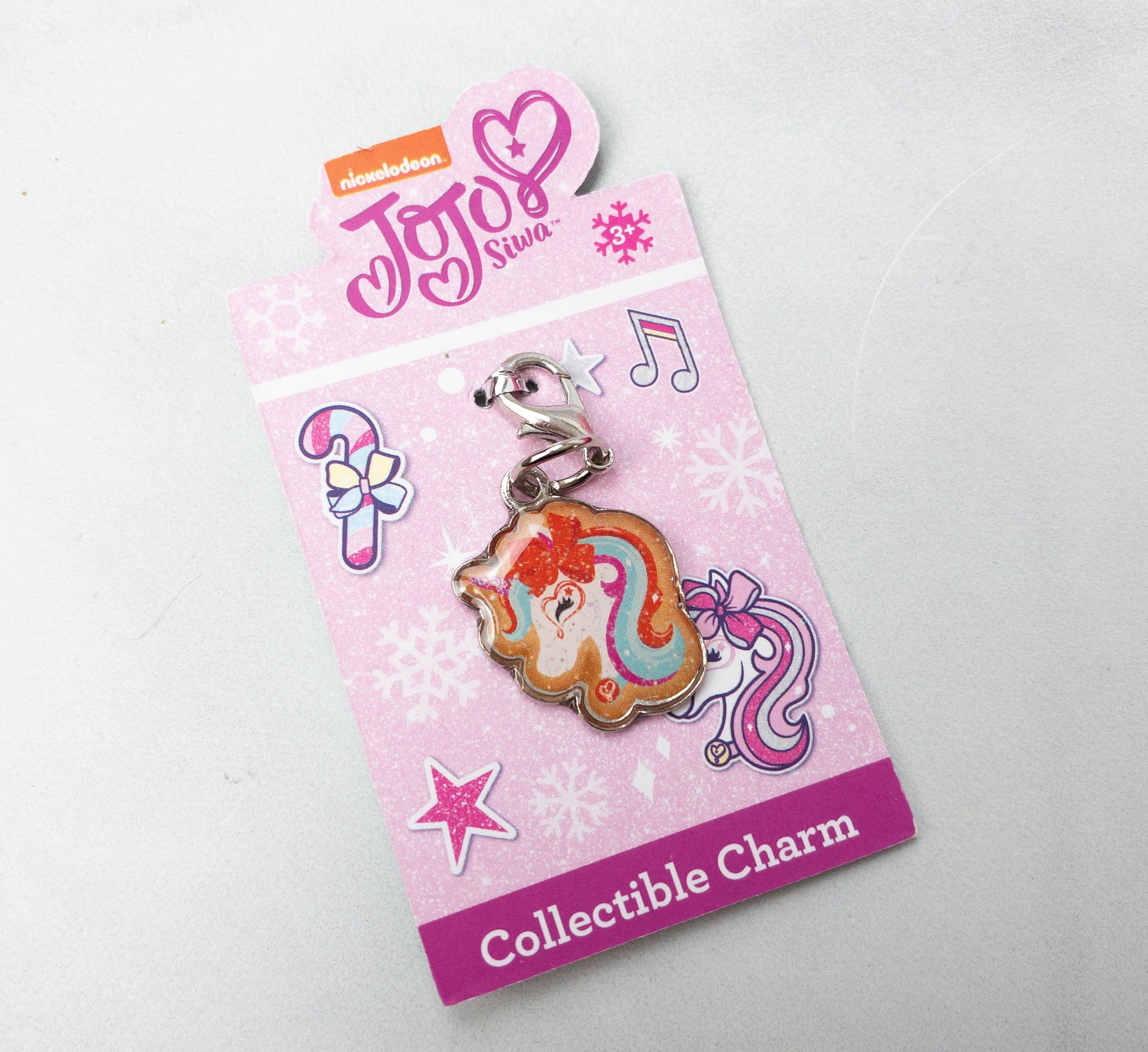 Subscribers get a collectible charm in every box. This time, the charm is a glittery unicorn! It's really cute, and it has a lobster claw hook so it can be easily attached to a bracelet.
Like the collectible charm, an exclusive bow is always included in The JoJo Box. For winter, it comes in a light blue base with a pink mesh underneath. The bow has festive prints, including candy canes, snowman, snowflakes, unicorns, and of course, Jojo and BowBow the dog. The charm in the middle is a cute smiling snowman wearing a hat with a bow, looking more like Jojo!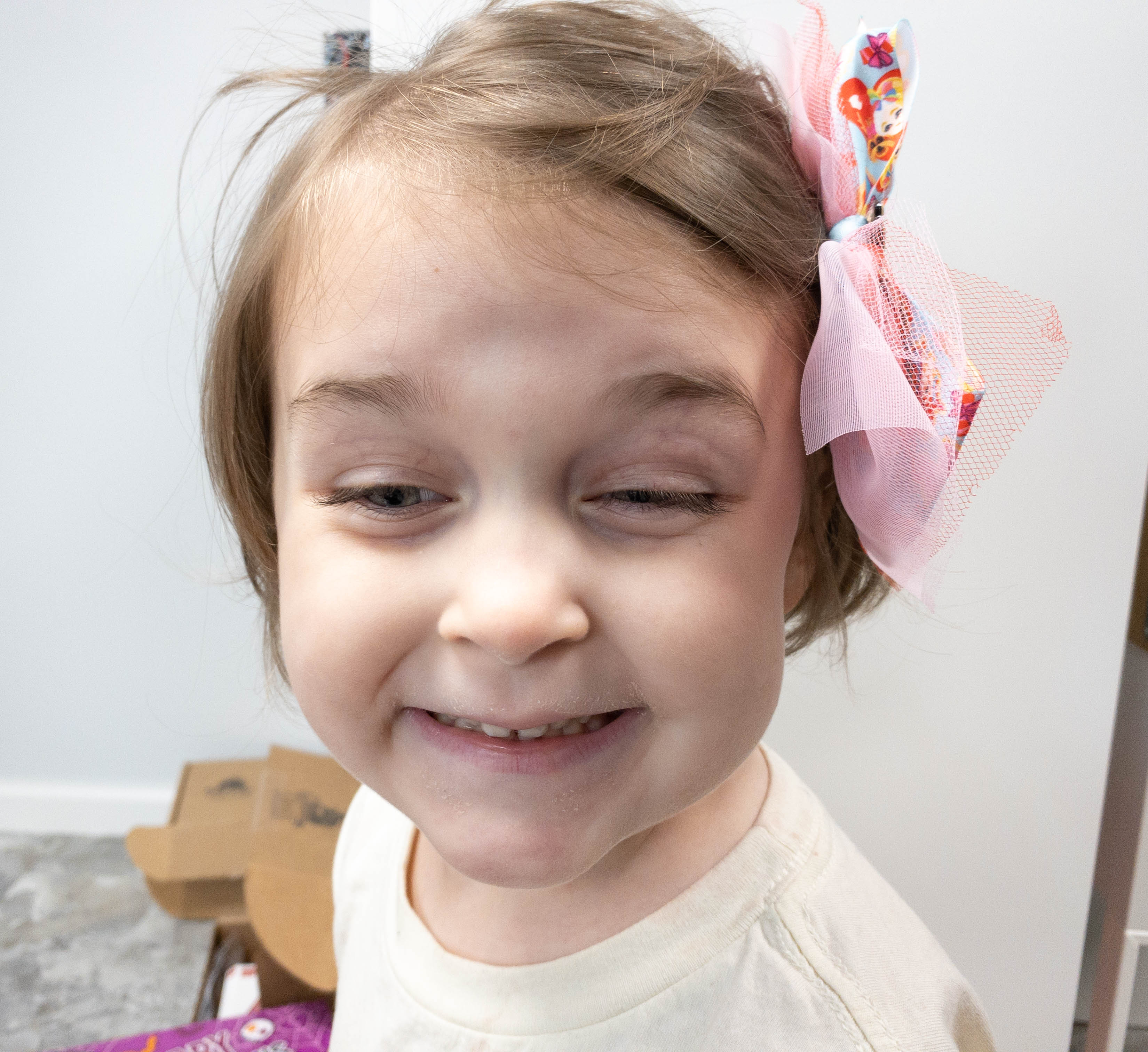 Compared to other bows from this subscription, it's a bit smaller. Here's my daughter trying out this season's exclusive JoJo Siwa bow! What a cutie!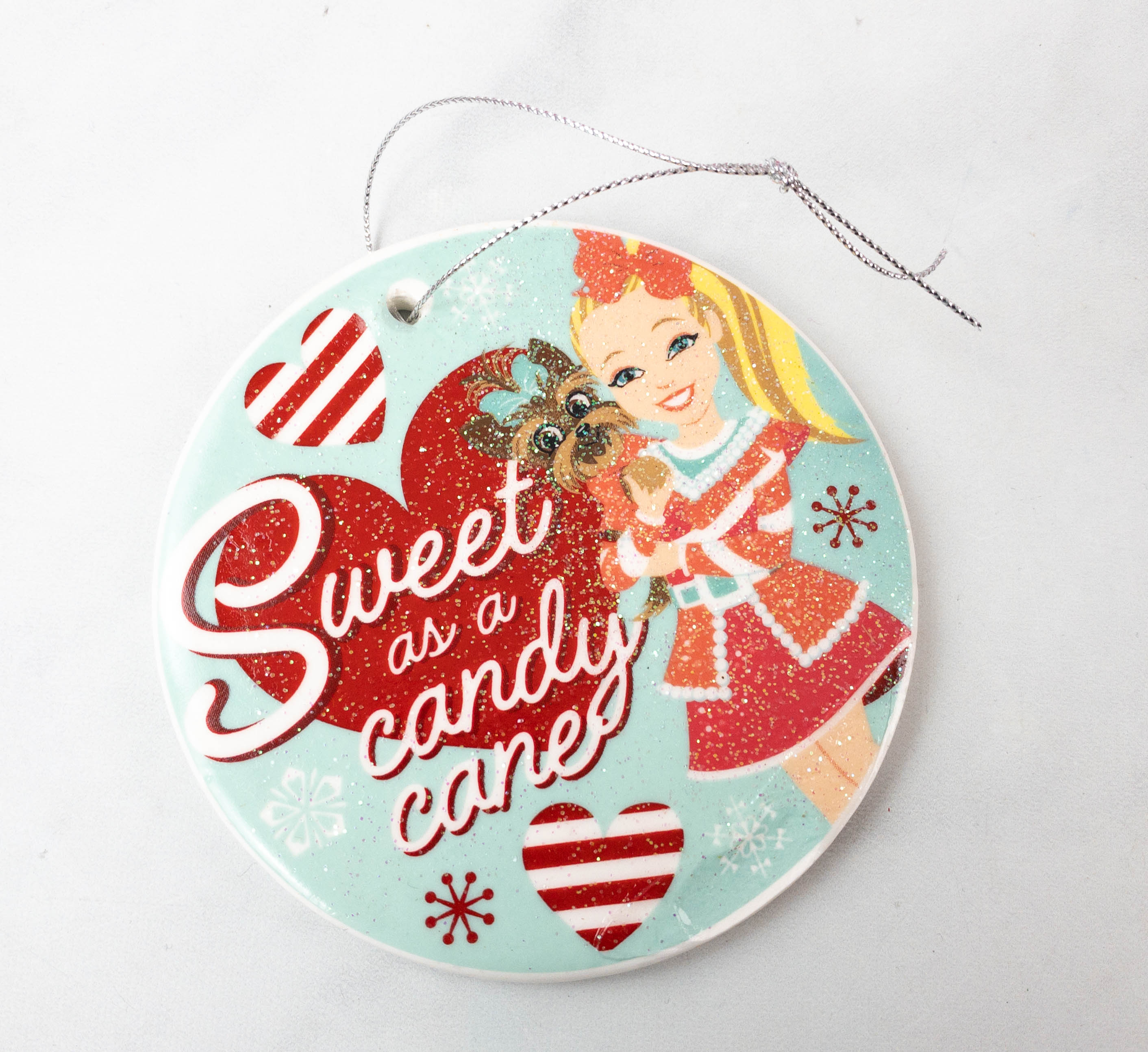 Next up is a glitter ornament to hang on the Christmas tree. My daughter is wowed by how large it is! It has glitters all over, and it looks super adorable. It features JoJo and BowBow in Christmas attires, and there's a text beside them that says "sweet as a candy cane."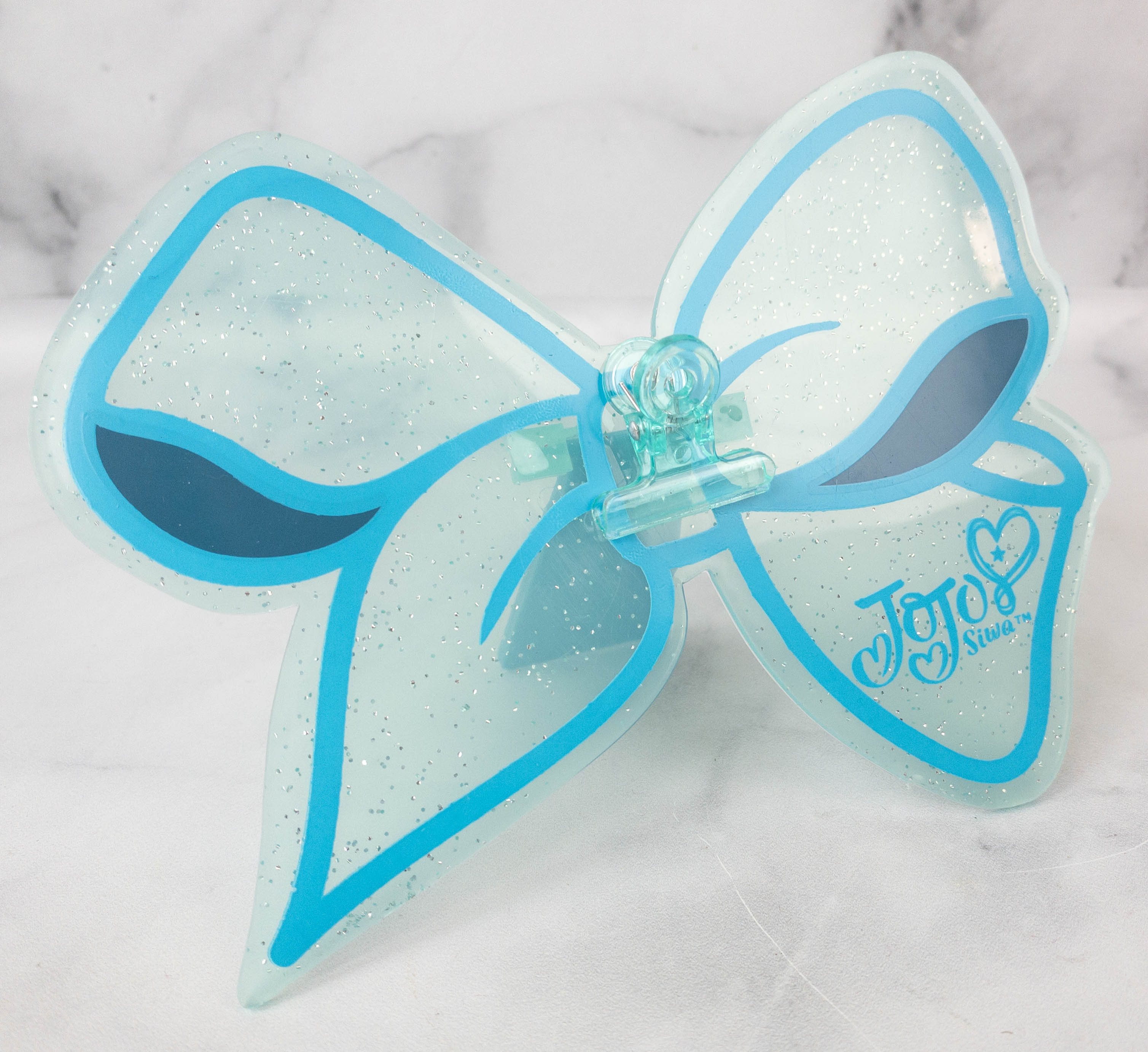 The blue bow photo holder is adorned with glitters as well! It has a back stand and a front clip, making it easy for kids to attach a photo and display it afterward.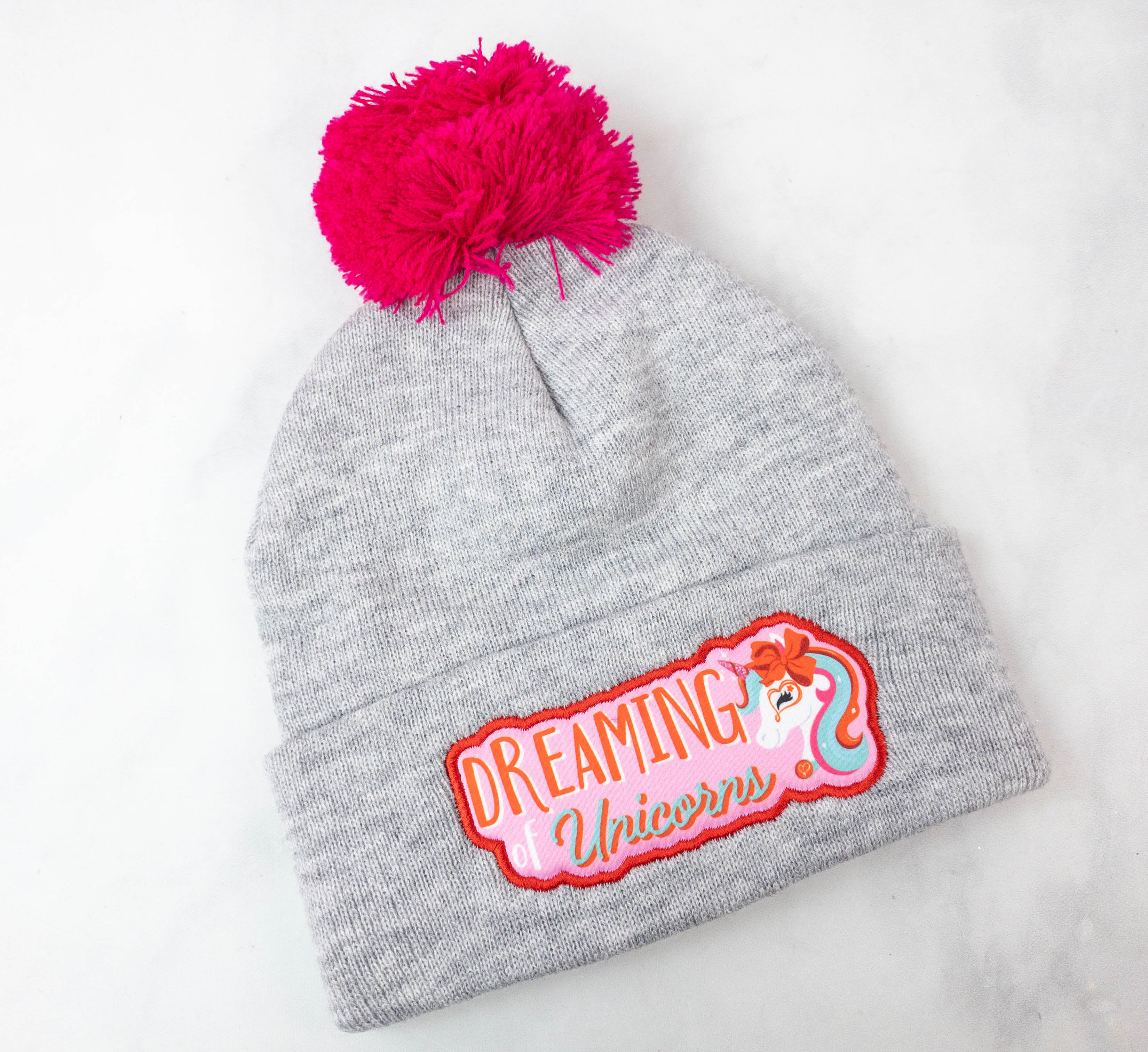 To keep my daughter warm this winter, here's a pom beanie! It's a high-quality headwear, and it feels so soft to the touch. The headband has a Dreaming of Unicorn patch stitched on it. My daughter also loved the striking pink pompom on top!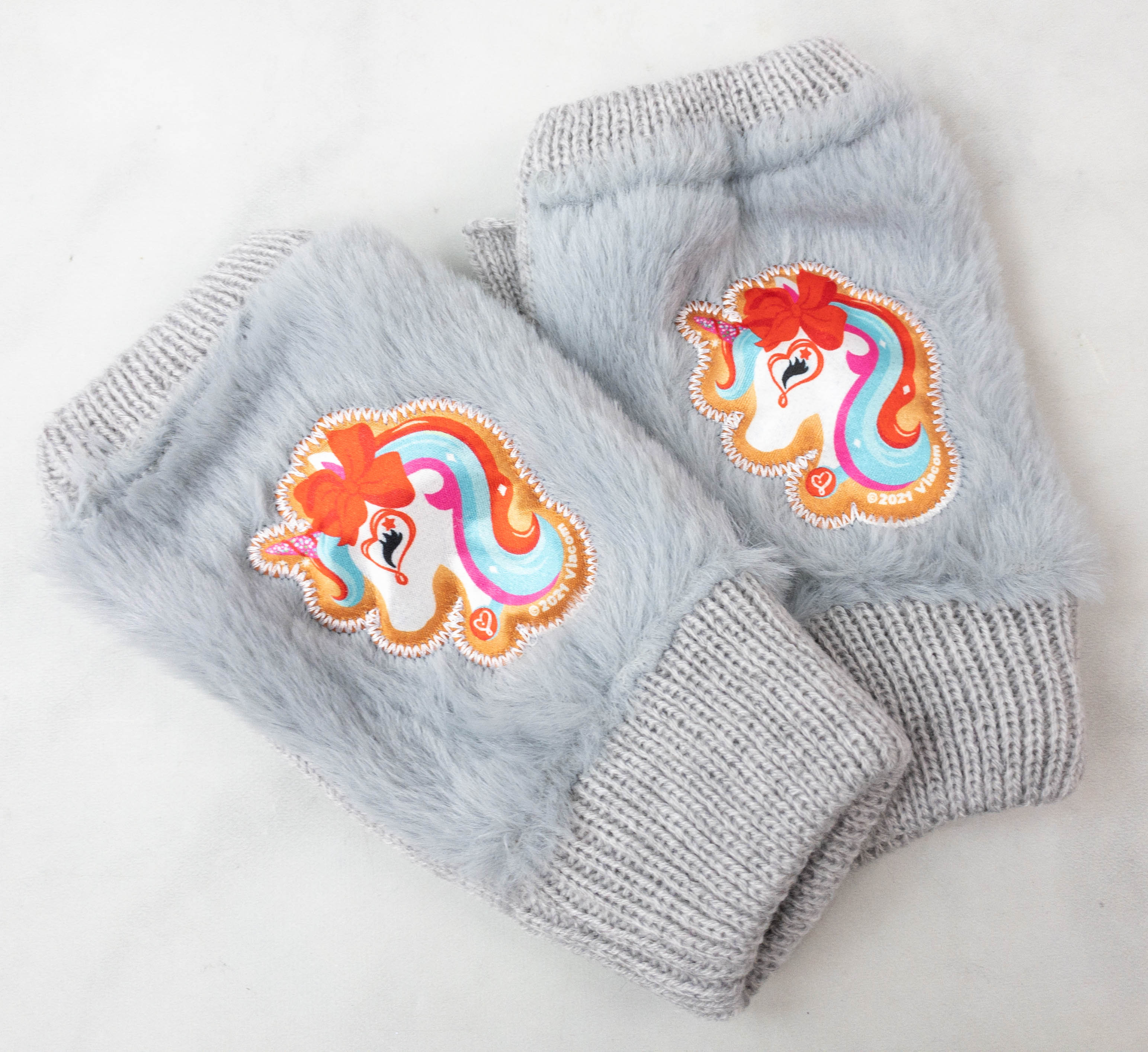 Siwanatorz can also warm their hands with this pair of fingerless gloves. It has a furry feature that my daughter adored, and sewn in the middle is a unicorn, which is the same design as the collectible charm.
It's gray, like the pom beanie. Although a bit big on my daughter's hand, I liked the added thumb detail.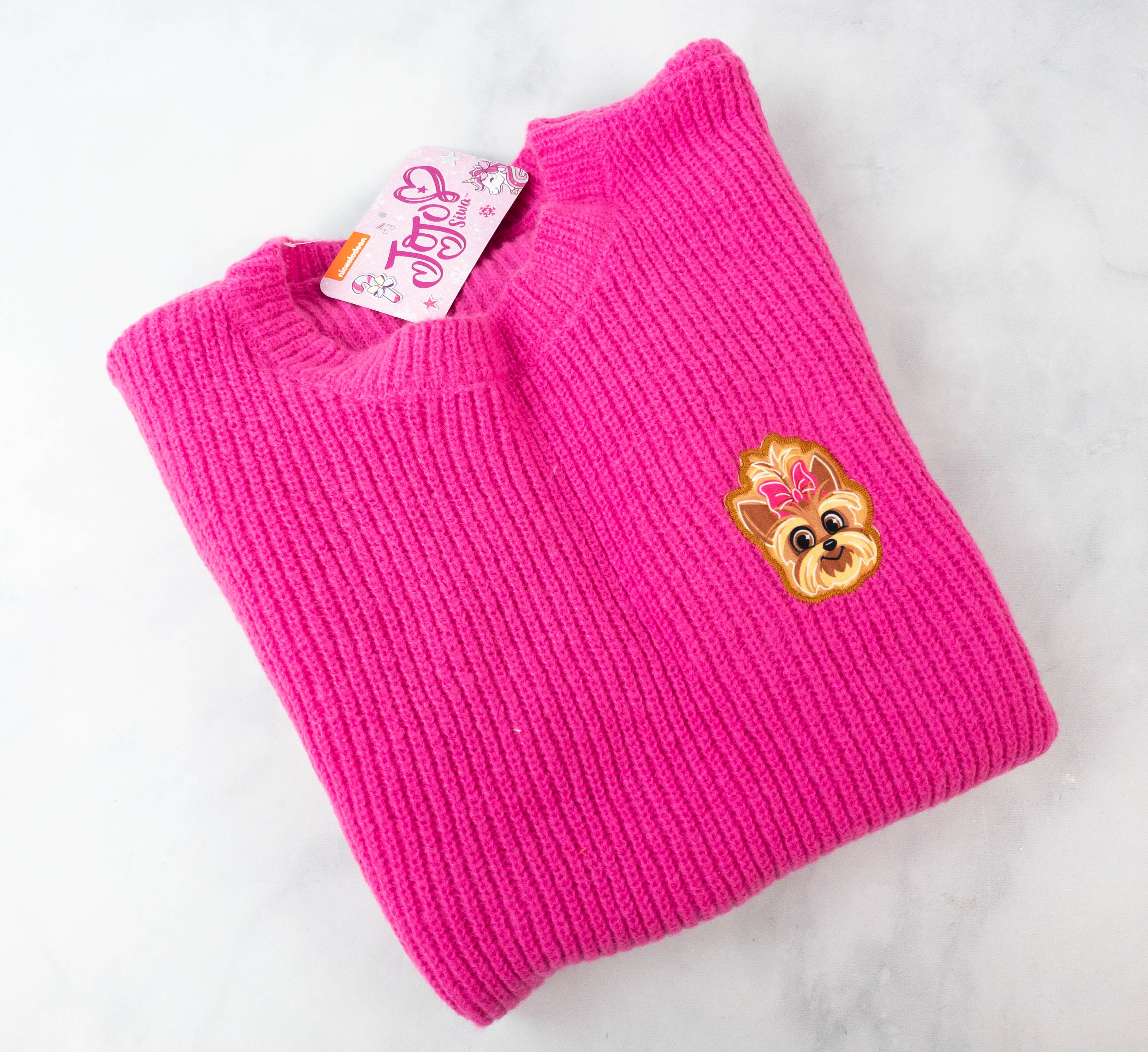 The last one in the box is a fuzzy sweater in bright pink, featuring BowBow, the dog!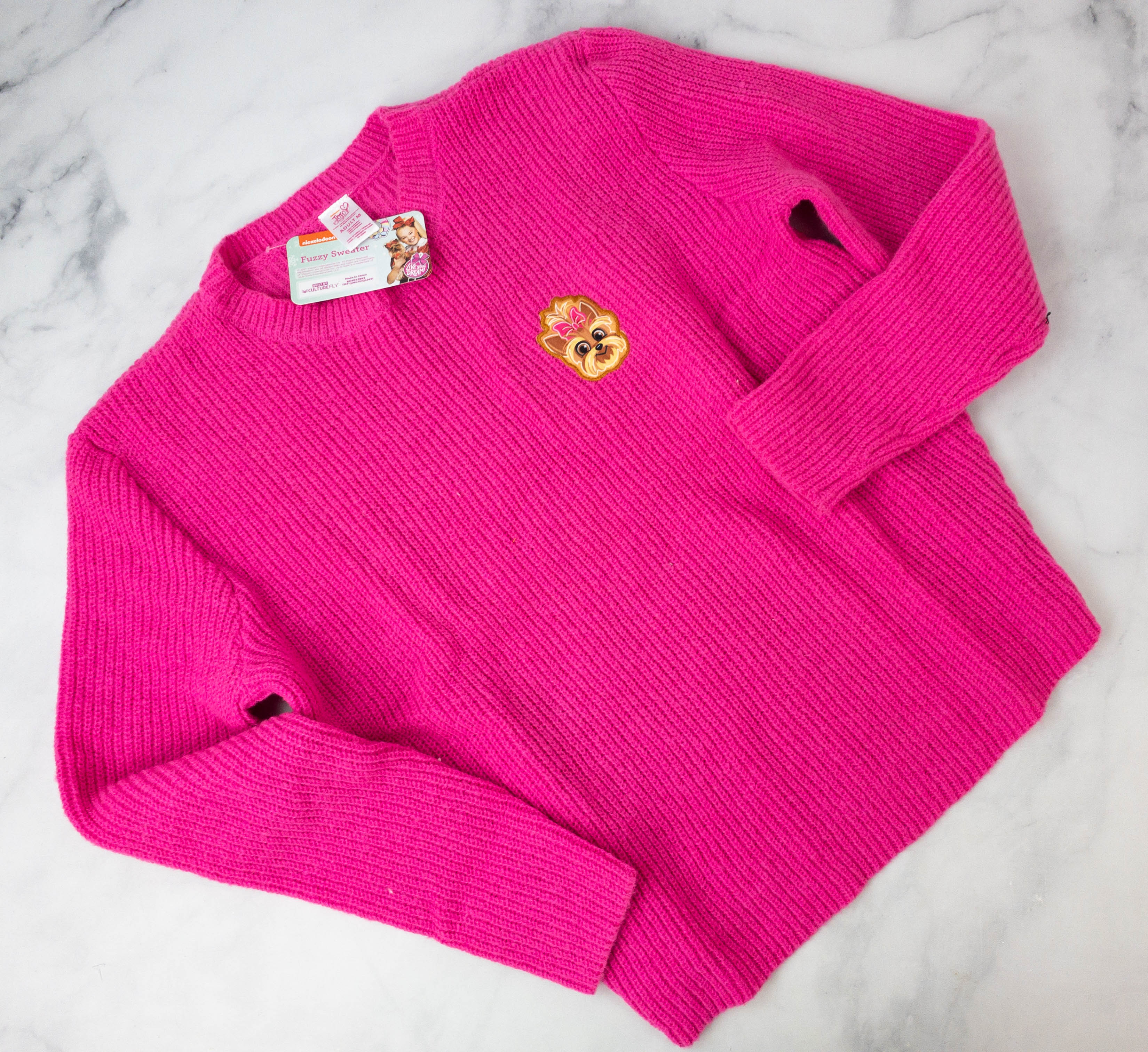 It's simple, but it looks super cute. It gives just the right amount of warmth, and my daughter loved it!
This season's box is festive and sparkly, adding fun so much fun to winter! Everything in it is colorful and exciting, with accessories, wearables, and even items for display. The fuzzy sweater, beanie, and gloves can be worn all together for an adorable attire, all you need to add are leggings and boots! The bow and charm are absolute cuties as well. All the merch is exclusive to the box, and that makes the subscription worth it!
There's also an information card that contains product photos and names but without descriptions. Here's a look: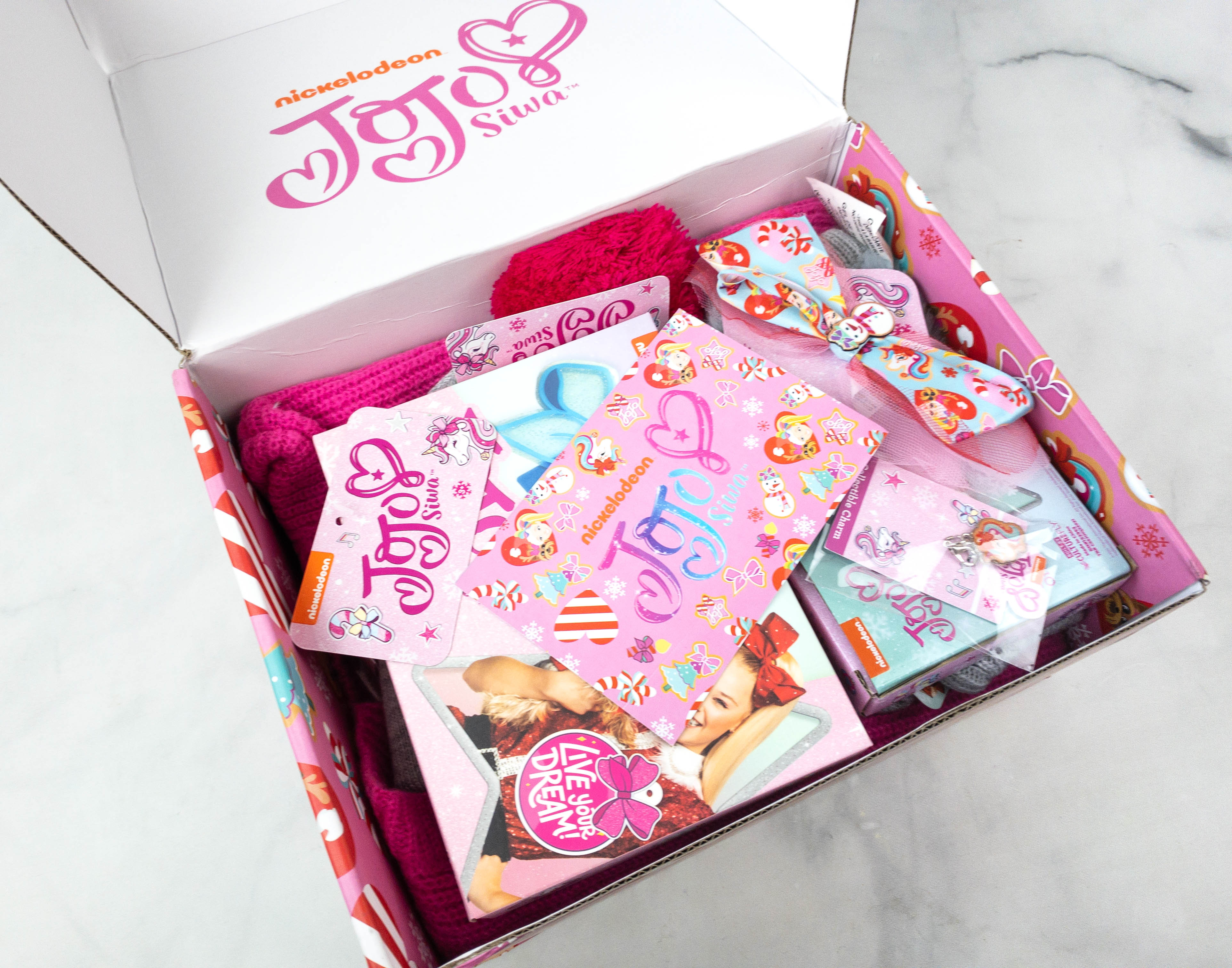 The JoJo Siwa Box is a quarterly subscription box that sends exclusive apparel and accessories for fans of Jojo Siwa! She is a dancer, singer, actress, and a Youtube personality. She appeared on several Nickelodeon shows, has a vlog, several singles, and joined Dance Moms contest. She won the Kid's Choice Award for Favorite Viral Music Artist and Favorite Musical Youtube Creator in 2017. A $60+ value is promised for this subscription box for tweens.
Are you getting The Jojo Siwa Box too?