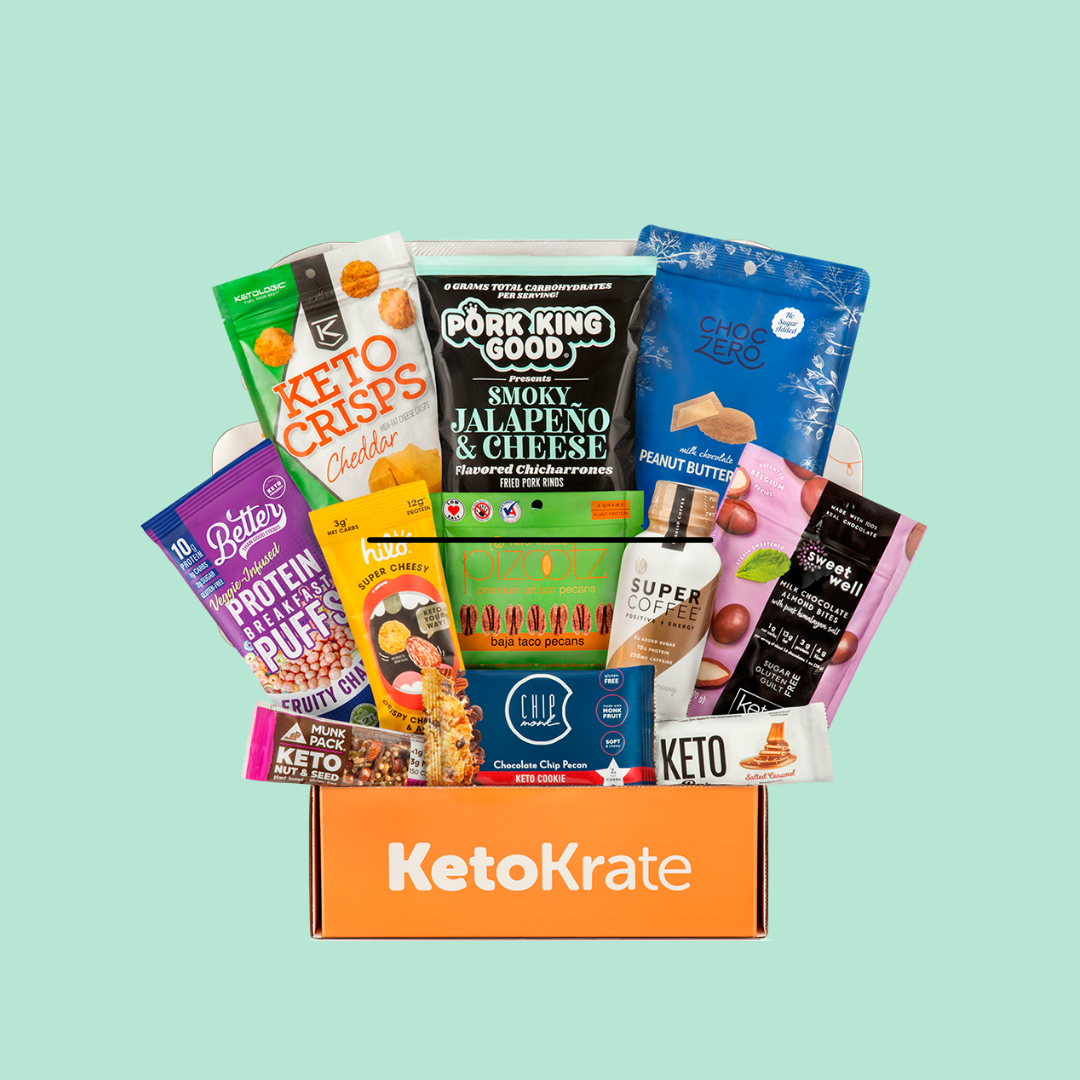 KetoKrate has released the full spoilers for their January 2022 KetoKrate – all the best tasting keto snacks and food items delivered to you every month – all with less than 5g net carbs per serving!
DEAL: Get a FREE Bonus Krate when you subscribe to KetoKrate! That's 2 crates for $39.99! Plus, get FREE Digital Download of KetoKrate's Keto Meal Plan and Recipe eBook. Just use this link and use the coupon code HELLOSUBNYBOGO at checkout. Ends 1/31.
From savory to sweet, this month's box includes:
SWEETWELL SNACKS Milk Chocolate Almond Keto Chocolate Bites
HILO LIFE Super Cheesy Crispy Cheddar and Almonds
CHOCZERO White Chocolate OR Milk Chocolate Peanut Butter Cups
BETTER THAN GOOD Fruity Charms
PIZOOTZ Baja Taco Pecans
SUPER COFFEE Vanilla Super Coffee
CHIPMONK Chocolate Chip Pecan Cookie
KETOLOGIC Cheddar Keto Crisps
PORK KING GOOD Smoky Jalapeño & Cheese Pork Rinds
GENIUS GOURMET Salted Caramel Bar
MUNK PACK Sea Salt Dark Chocolate Keto Nut & Seed Bar
KetoKrate offers a subscription box for those who love keto snacks! Members receive 10+ full-sized shelf-stable keto snacks for just $39.99 a month, plus free shipping, coupon savings in every box, and VIP access to the KetoShop! See all our KetoKrate reviews to find out more about this subscription!
What do you think of KetoKrate?