Home Chef is a weekly meal delivery service that's one of our readers' favorite meal kit subscriptions! Each week, you can select recipes that fit your preferences and dietary restrictions and use the Customize It feature to upgrade, swap, or double up your favorite protein on select recipes. Choices include Meal Kits, 15-Minute Meal Kits, and Easy Prep Meal Kits. They also offer vegetarian, nut-free, soy-free, wheat-free, milk-free, calorie conscious, and carb conscious recipes. Ingredients are fresh and pre-portioned for your chosen recipe. Each kit also includes a step-by-step recipe card that makes preparation easier. Prices depend on the size of your order and meal options you select. Meals start at $8.99 per serving depending on the current available menu and options. They have a minimum weekly order value of $49.95.
Home Chef also offers a la carte options. These items will include breakfast items, dessert, bread, additional proteins, and more!
DEAL: Get $30 off over your first two boxes! Deal applies automatically, just VISIT AND SUBSCRIBE.
The ingredients for this month's recipes come in separate bags which can be recycled after use. The box also includes recipe cards with a photo of the dish along with a list of all the ingredients. Each card lists the items that are already included in the box and the items that you will need from home.
Let's get cooking!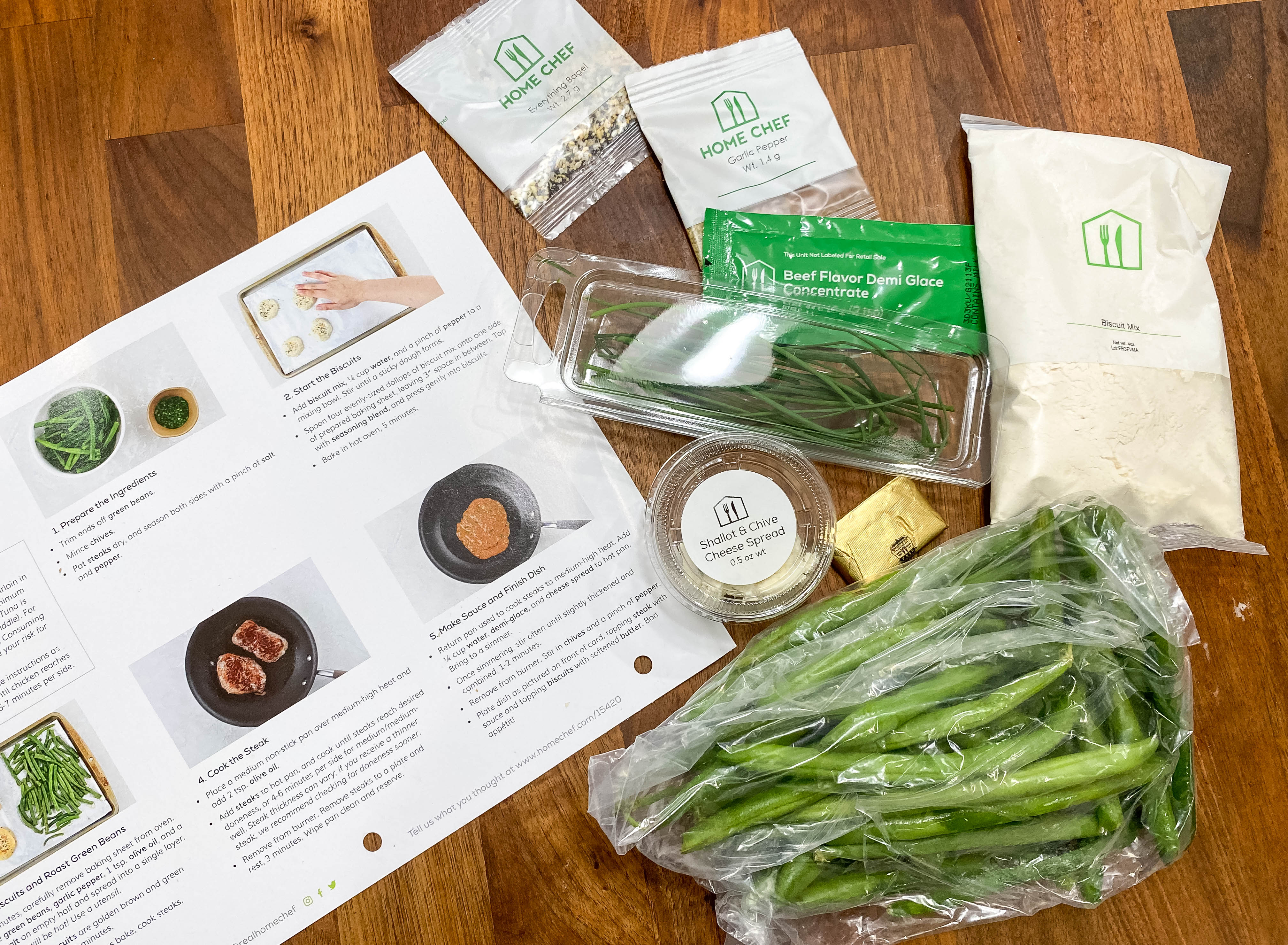 Steak and Shallot Demi with Everything Seasoned Biscuits and Roasted Green Beans. It's a well balanced meal that includes a delicious steak with biscuits and greens on the side. What makes this meal special is the strong sauce that complements the meat. It takes about 40-50 minutes to prepare, but it's worth it!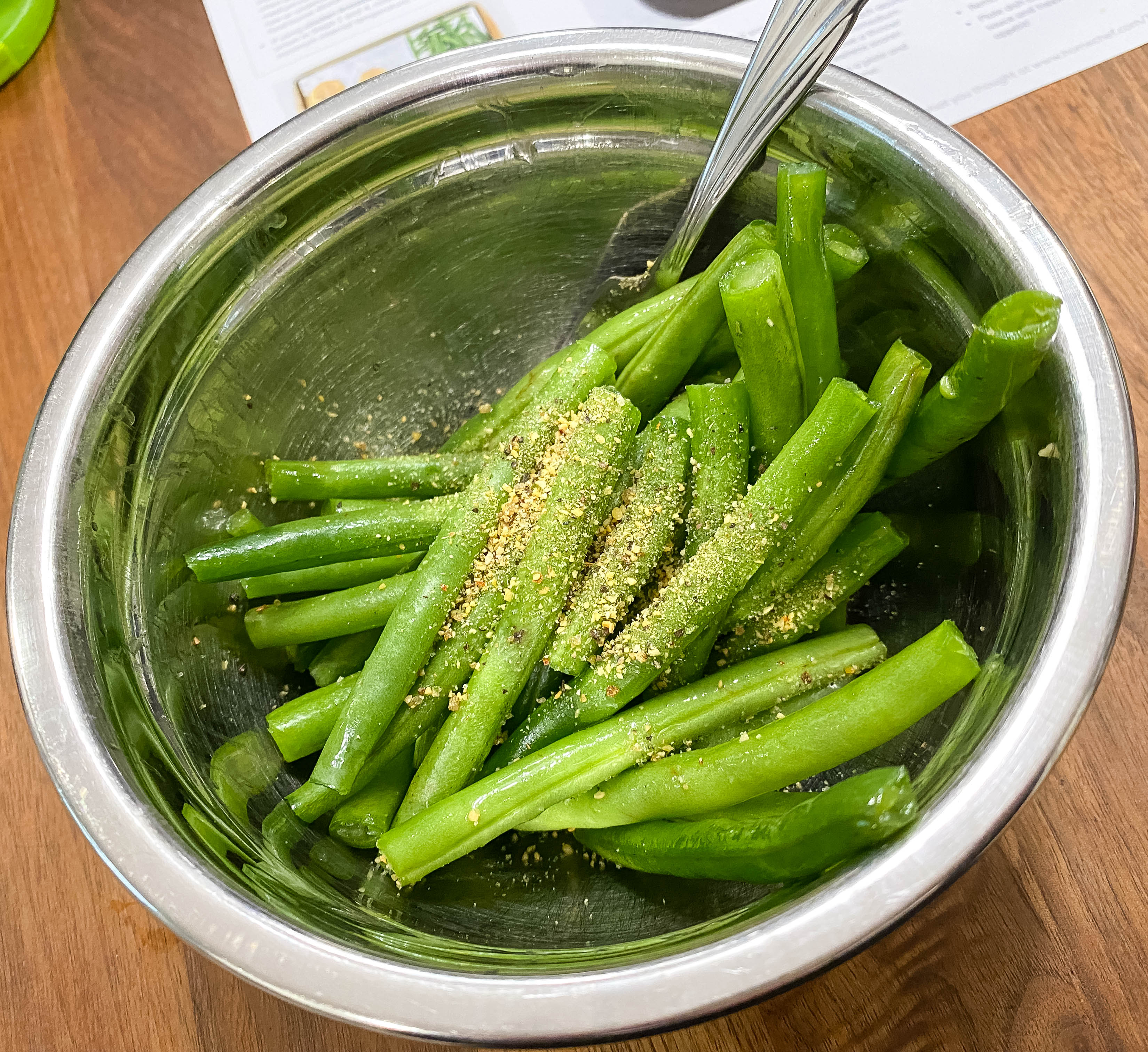 I started by preparing the vegetables. Tossing the green beans with garlic pepper, salt, and a bit of olive oil before putting them in the oven made them really tasty.
The biscuit mix is already included in the box, so you don't have to start from scratch. After spooning a dollop onto a prepared baking sheet, just top with the seasoning blend and it's ready to be popped in a preheated oven!
Now, it's time to prepare the steak! It's really simple and easy. I just added in some olive oil to a pan and waited for it to get smoking hot before placing the steak. I seared both sides for about 5-6 minutes and then let it rest. Making the glaze is also a breeze, and you'd only need water, demi-glaze, and cheese spread!
Here's how everything looked like after plating! I added softened butter on top of the golden brown biscuits and poured the glaze on top of the tender steak. This was such a filling meal!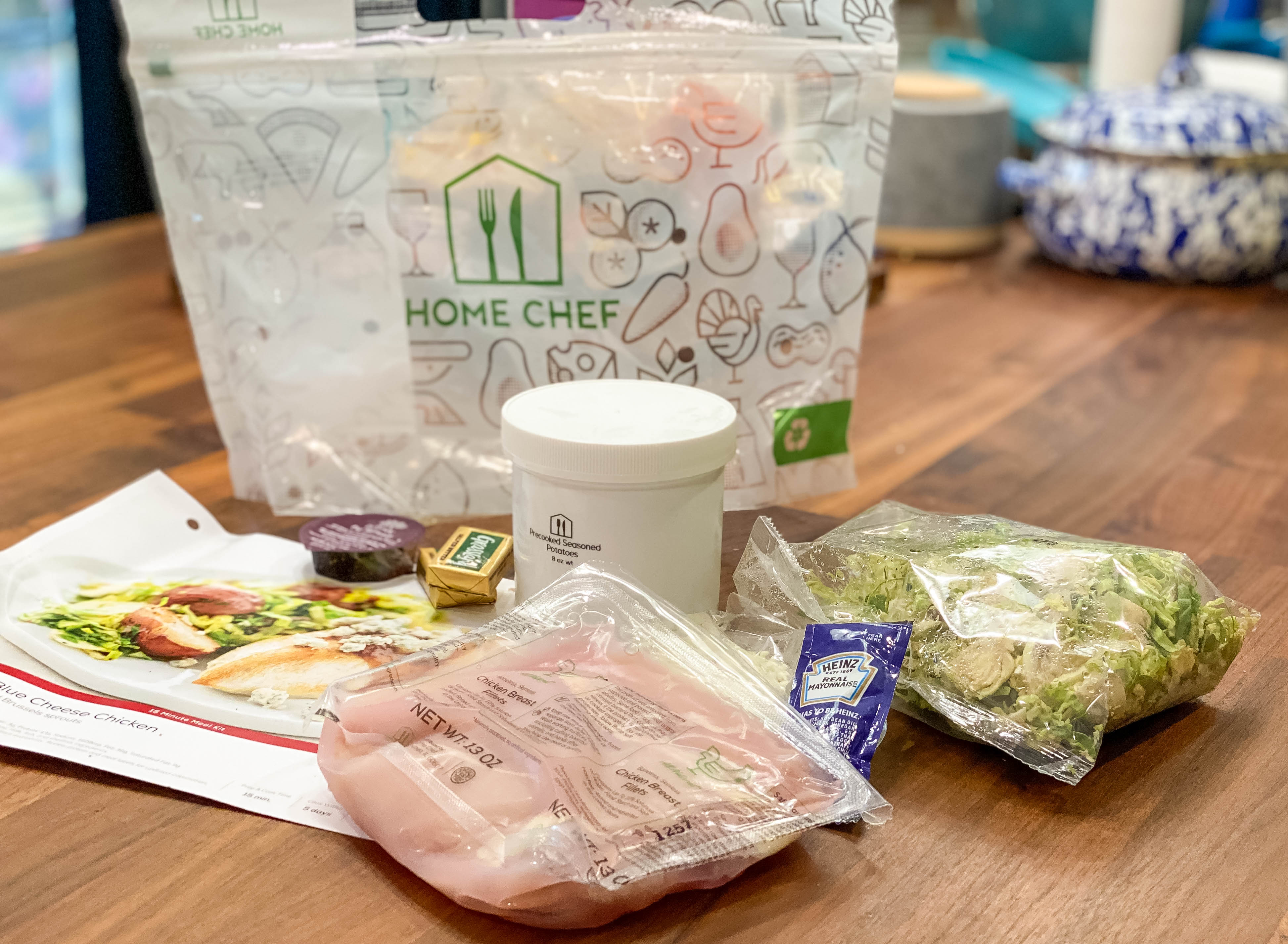 Fig and Blue Cheese Chicken with Potatoes and Brussels Sprouts. The second recipe is easier and quicker to make! You only have to use the stovetop and it only takes 10-15 minutes. It's perfect for busy people and for cooking beginners.
This is a healthy and filling dish as it contains potatoes and Brussels sprouts which are high in fiber! The recipe card includes step-by-step instructions, so it's hard to go wrong with this recipe!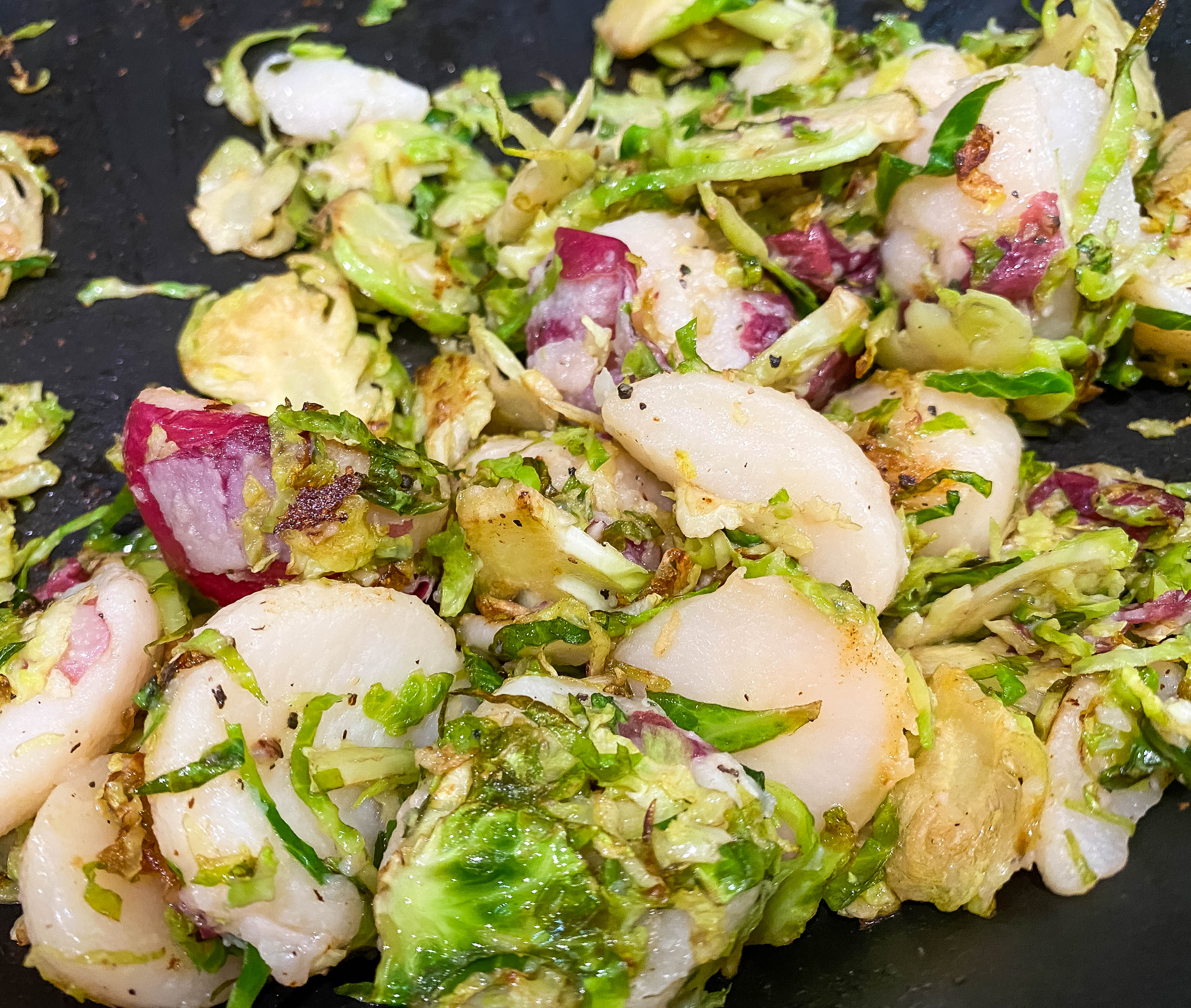 The potatoes arrived pre-seasoned and pre-cooked so all you have to do is to cut them into halves and mix them with the shredded Brussels sprouts. To make the potatoes and Brussels sprouts taste even better, they recommend stirring in butter after removing them from the burner.
They sent chicken breasts for this recipe and I just seasoned them with salt and pepper. I cooked them until they were browned. If you want to use an meat thermometer, the chicken should reach a minimum internal temperature of 165 degrees.
To tie everything together is the fig sauce, which is made by combining fig jam, mayonnaise, water, and a pinch of salt and pepper. It's sweet and it complements the chicken perfectly. Of course, I also topped the dish with blue cheese! Yum!
This month, I tried two new Home Chef recipes and both turned out really delicious! One is a steak meal with green beans and biscuits, and the other is a chicken dish with potatoes and Brussels sprouts. The steak takes longer to cook, but the result is absolutely amazing. The meat turned so tender! If you're looking for a meal that's quick and easy to prepare, the chicken dish would be a great fit. It was also filling since the chicken was paired with fiber-rich veggies. The main ingredients are included in the box so I was able to cook them right away. The recipe cards were also really helpful, as the instructions are well-detailed and they're even accompanied with photos. All in all, this is a great meal kit subscription, especially if you need a little help in coming up with healthy and delicious meals for yourself or your family!
Have you tried Home Chef? What did you think of your meals?