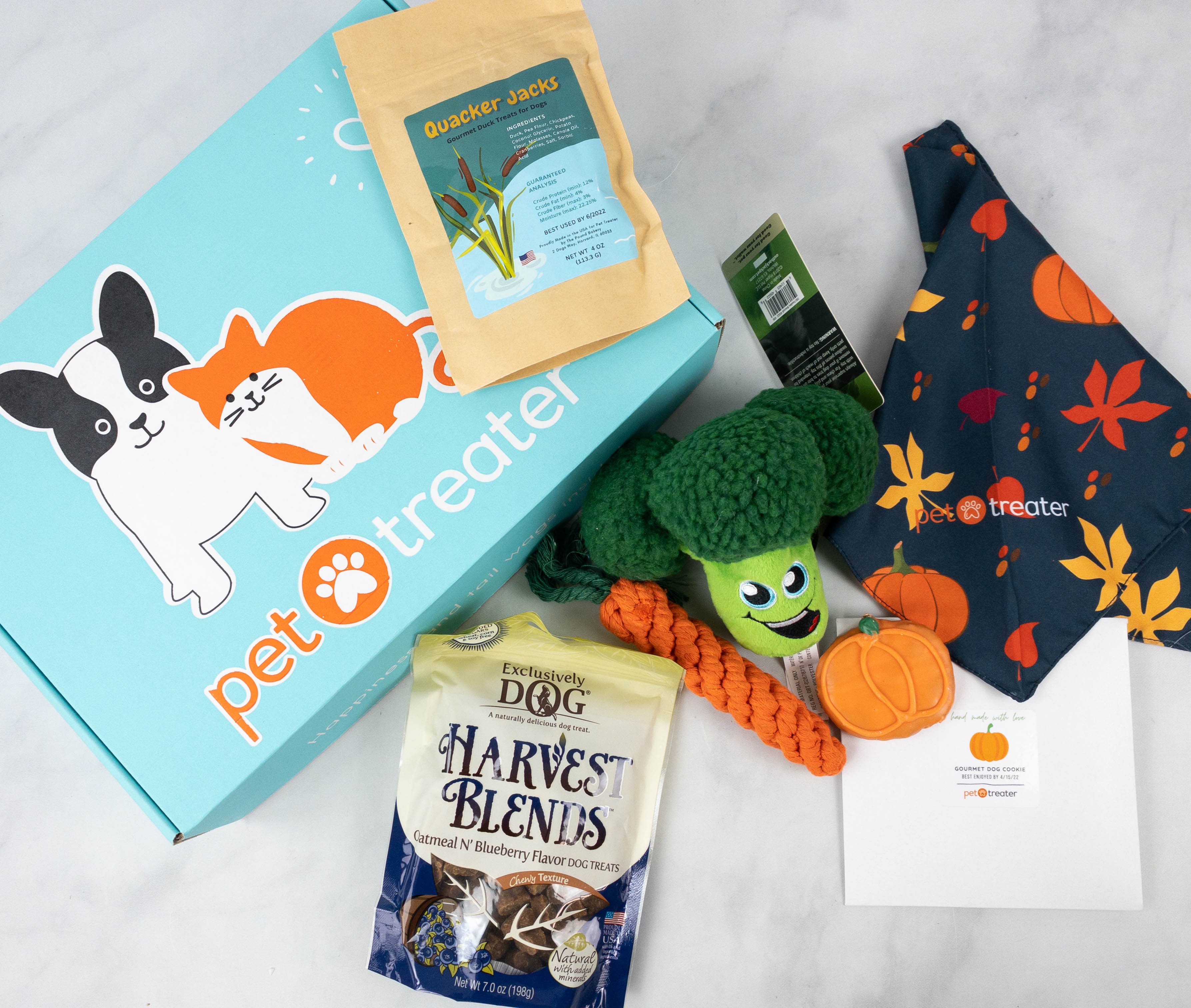 Fall is still very much in the air! The November 2021 Pet Treater Deluxe Dog Pack gave us fall and Thanksgiving vibes with its fun curation of treats and toys for dogs.
DEAL: Get 10% off your first month with coupon code DOGPACK10.
Here's everything inside the Deluxe Dog Pack:
Bandana. Pet Treater sends unique and adorable bandanas for our pets! Just like the other bandanas included in previous boxes, this is made with soft and lightweight fabric. The November design fits the season well, as it includes pumpkins, spices, and leaves all over!
Quacker Jacks Duck Treats for Dogs. Whether your dog is sensitive to chicken and beef or they're simply looking for a new snack, these gourmet duck treats are perfect! Duck is a good source of iron for dogs and it's also easy to digest.
Exclusively Dog Harvest Blends Oatmeal N' Blueberry Flavor Dog Treats. Made with oatmeal and blueberries, these dog treats are also good for digestion. Each piece is so soft and chewy!
Gourmet Dog Cookie. Every box includes a gourmet dog cookie and this month, it's pumpkin shaped. The dog-friendly frosting on top is a hit with my pups!
Vegetable Dog Toys. The Deluxe Pack won't complete without fun toys! The broccoli and the carrot toys offer unique textures that dogs love. They are also great for tossing and playing fetch!
Pet Treater always brings joy to my pets and this month's ensemble of dog-friendly goodies are no exception! They make sure to include only nutritious treats for dogs, as well as engaging toys that can survive tough bites and long hours of play time. Another thing that makes this dog subscription fun is the exclusive bandana designs that match the current season or holiday! Dogs can wear them when going for walks and during photo time!
Here's a closer look at the duck treats + Dean and Buffy with this month's pumpkin shaped gourmet cookie!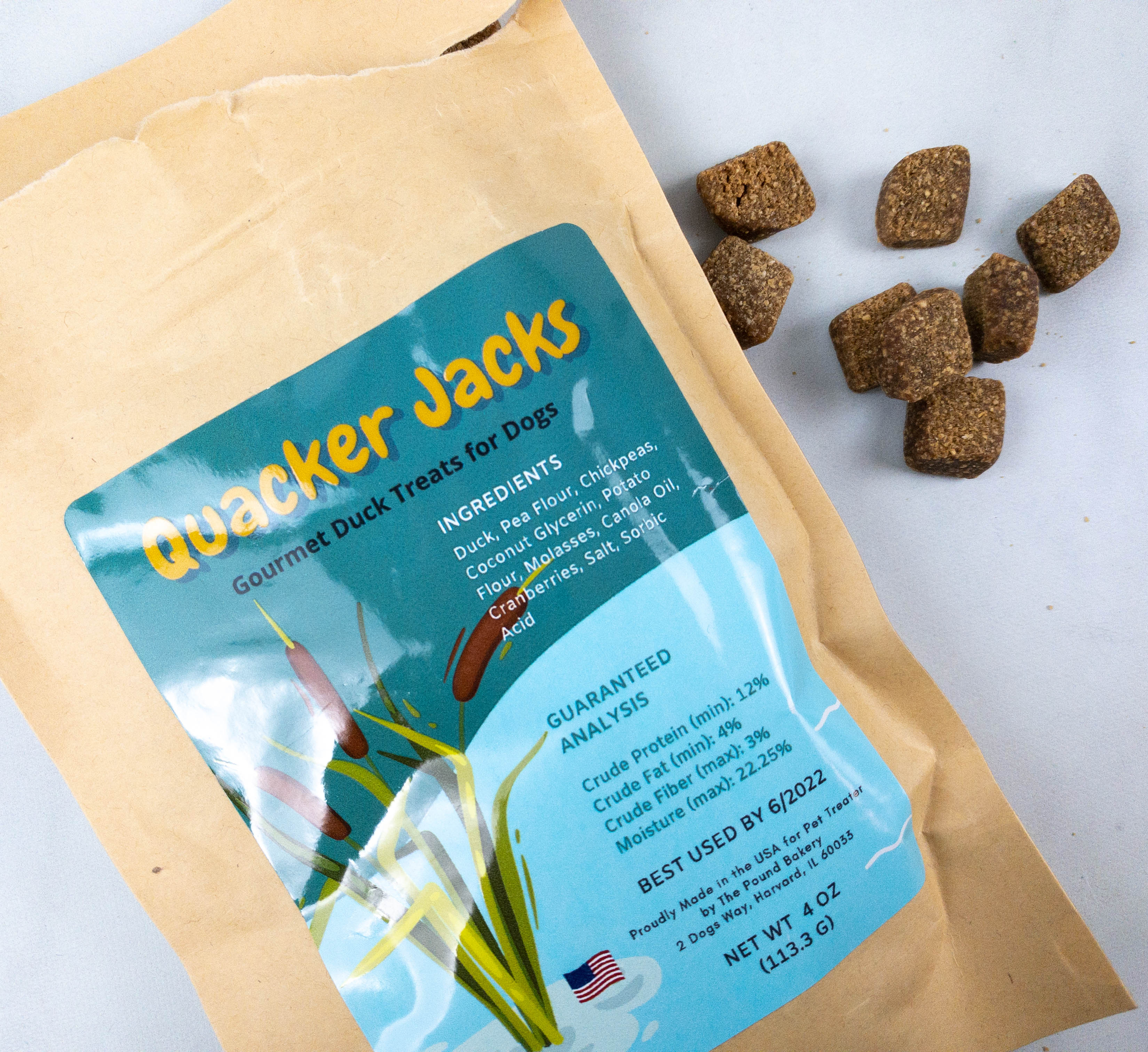 Pet Treater Deluxe Dog Pack is a monthly dog subscription. For $25 a month, each box is filled with 5-8 hand-selected items which may include fun toys, mostly USA & Canada made treats, and extra goodies! Small, medium, and large dog options are available. They also offer a smaller version for $15 called Pet Treater Dog Pack. Both of these subscriptions for dogs made our reader's list of their favorite dog subscription boxes for 2021 and 2020!
What do you think of this dog subscription?