Beachly has just launched the Beachly Starter Box! The Starter Box is only $29, and includes $140+ worth of premium beach-inspired apparel and accessories. When you purchase the Starter Box, you can get member benefits for 45 days before transitioning to a normal seasonal subscription! If you decide that this is not for you, you can simply cancel the subscription.
Get your toes wet and give Beachly a try with their Starter Box. There isn't a coupon code for this deal, just access it with this link! They'll send you over $140 of premium beach apparel and accessories for just $29. If you like your starter box, you'll receive the full-size Winter Box in 45 days. This seasonal membership delivers a curated selection every 3 months for $99. Every 3 months, a new box arrives at your door with savings of at least 50% off retail prices — the good vibes are free, and you can cancel anytime.
You'll also enjoy all the benefits of membership, from deep discounts in the Member Market and early access to new products and early sales. Proceeds from every box sold support the restoration of coastal ecosystems through Beachly's partner, SeaTrees.
We also have the spoilers for the Winter 2021 Beachly Starter Box: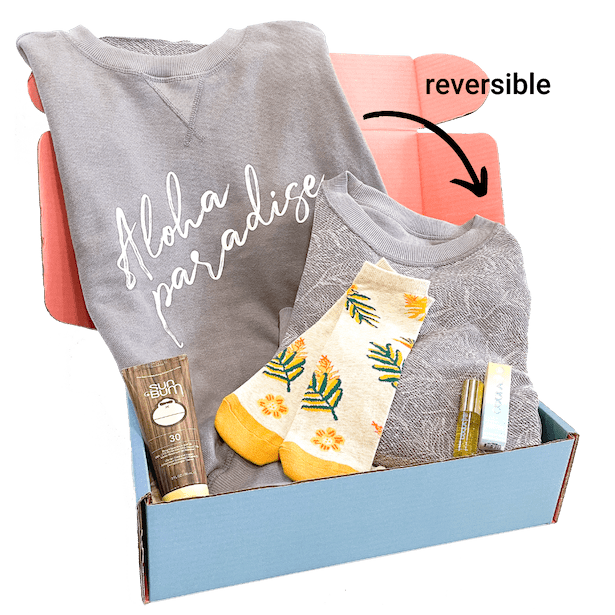 JAX SEA ALOHA REVERSIBLE PULLOVER $95 Retail Value
COOLA HYDRATING LIP OIL $18 Retail Value
RICKER POORER SOCKS $14 Retail Value
SUN BUM SPF 30 $9.99 Retail Value
Closer look:
Are you trying out Beachly Starter Box?