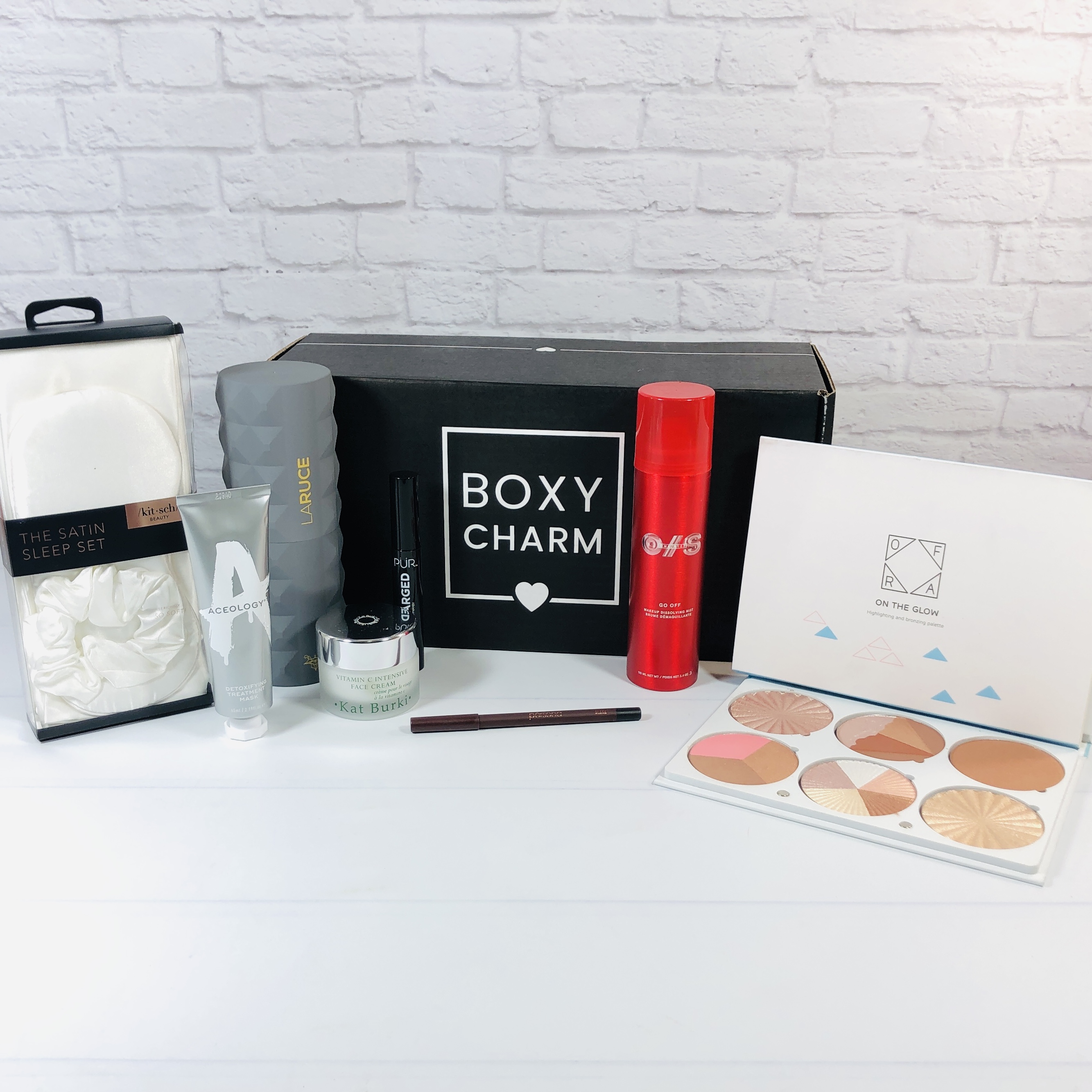 BOXYCHARM's Luxe box is a quarterly upgrade to BOXYCHARM. For an additional $32 to the base box price ($27.99 for the monthly base box, for a total of $59.99), you will get 8 full-sized products from luxury brands and you will be able to purchase add-ons at a discounted members' price. Another perk for active members is the access to BOXYCHARM PopUp, with hundreds of brands and products at up to 80% off. If it's not a Luxe signup period, your first box will be a BOXYCHARM Luxe Starter Box.
BOXYCHARM also has the BOXYCHARM Premium subscription, which is different than this – check out all you need to know about BOXYCHARM Premium here!
First peek!
Here's the card. The theme was WINTER LUXE!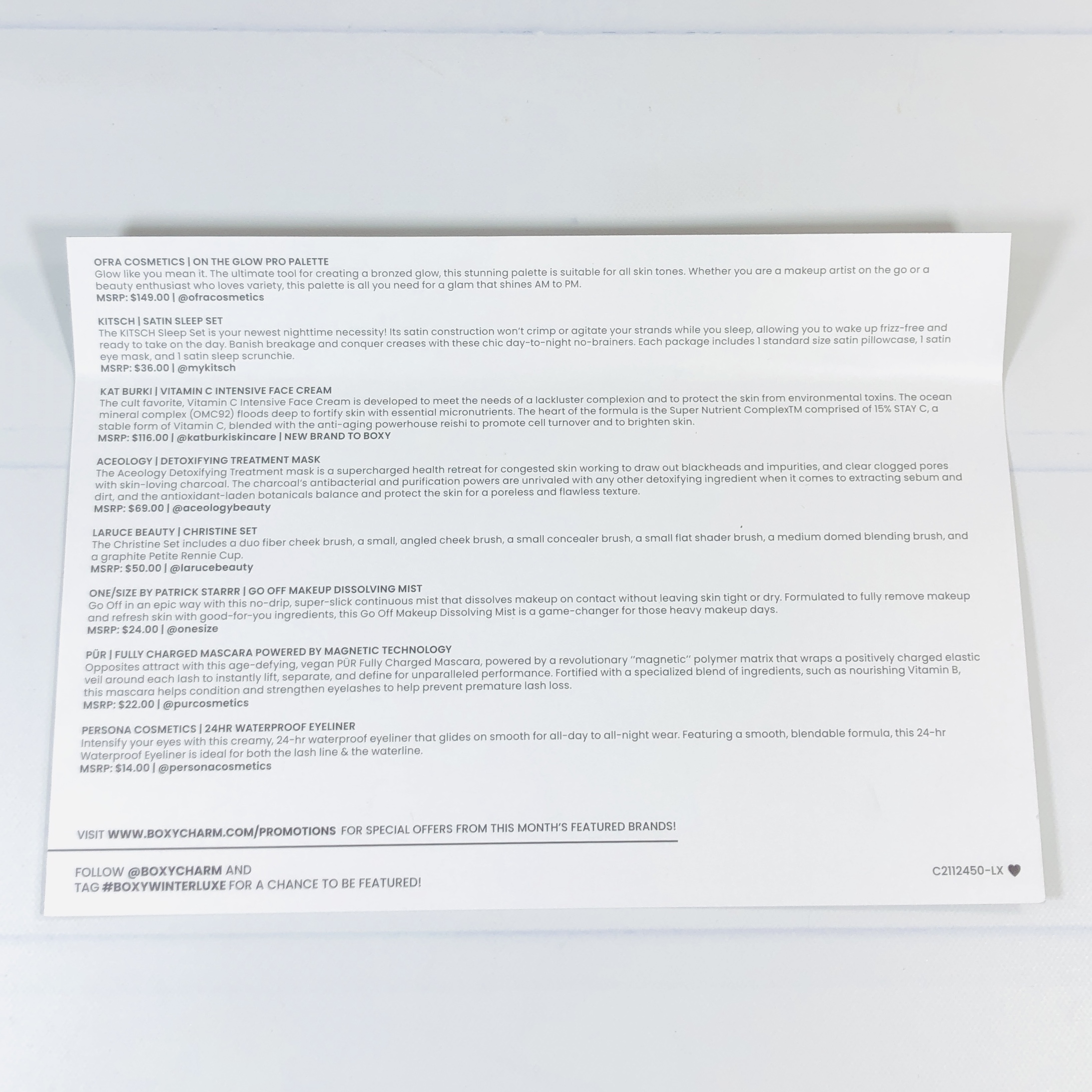 At the back, it lists all the products in the box, along with a brief description.
You can see the full spoilers for the different variations of the December 2021 BoxyLuxe boxes here.
Once again, this is a BoxyLuxe review.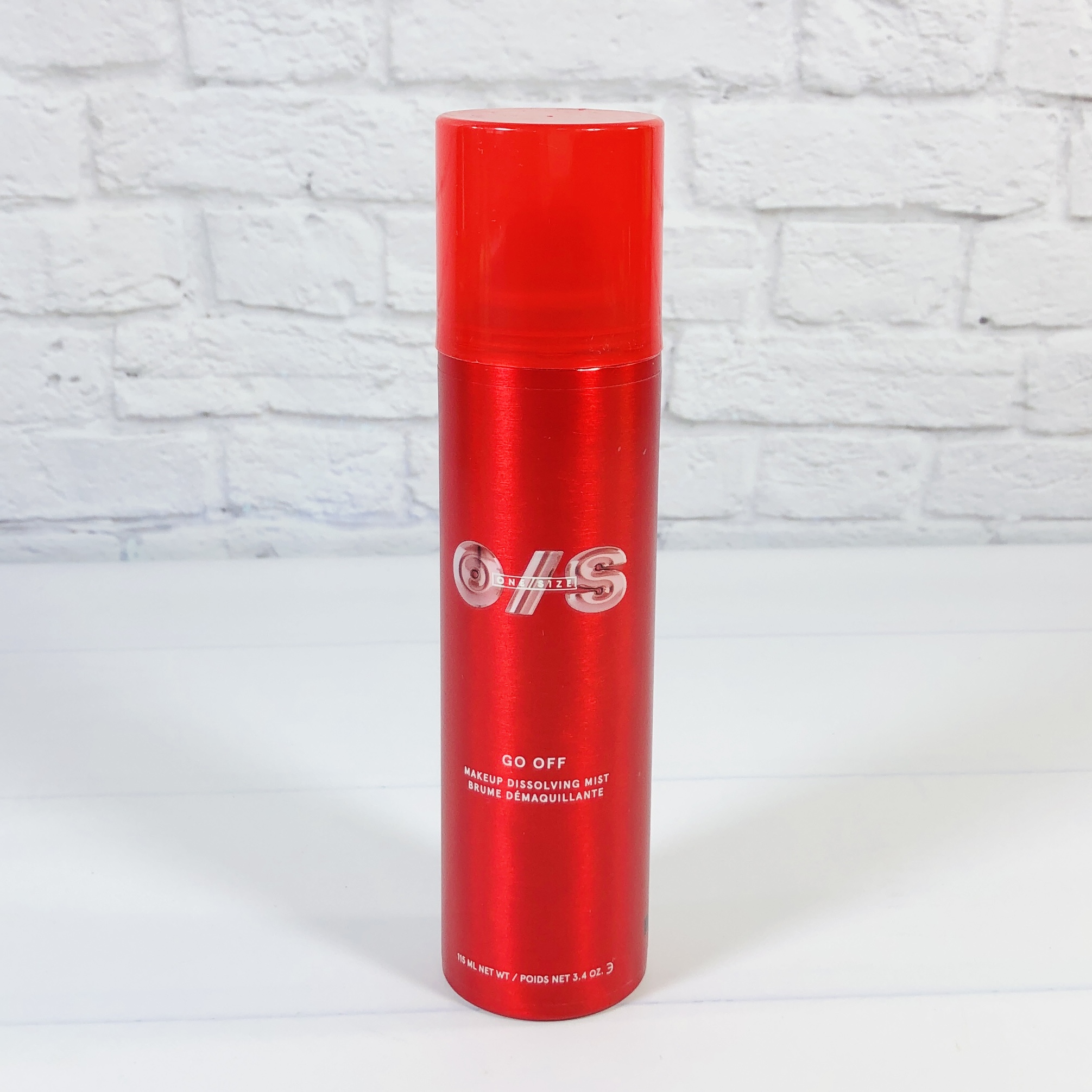 One Size Go Off Makeup Dissolving Mist ($24) For those who love to wear a full face of makeup, this spray is supposed to quickly dissolve that makeup and make it easier to remove, and without drying the skin. Spray it on then wipe it off, and follow that up with a second cleanse to make sure it's all off. I can't take that much fragrance on my face but I used it to wipe off makeup swatches and they came off easily, the fine mist left a silky coating on my skin and makeup was gone in a flash.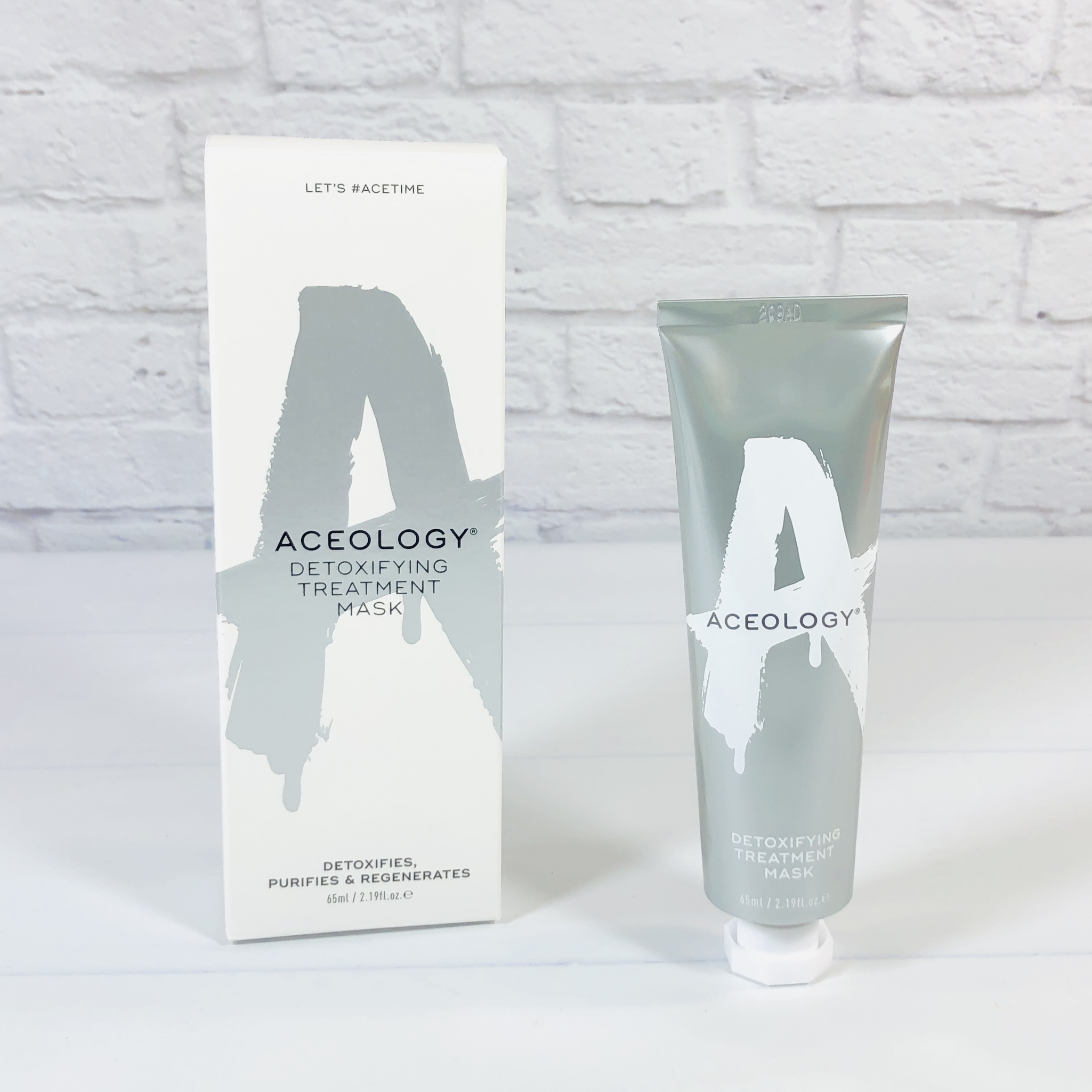 Aceologybeauty Detoxifying Treatment Mask ($69) is supposed to draw out impurities from the skin using clay and charcoal and some ingredients that are too strong for my dry skin, like two types of alcohol in the first three ingredients. There's also glycerin, fragrance, and some plant extracts that may help fight fine lines while salicylic acid is supposed to resurface the skin. This mask is the glossy black rubberized looking type that should be peeled off after using and the fragrance is kind of floral.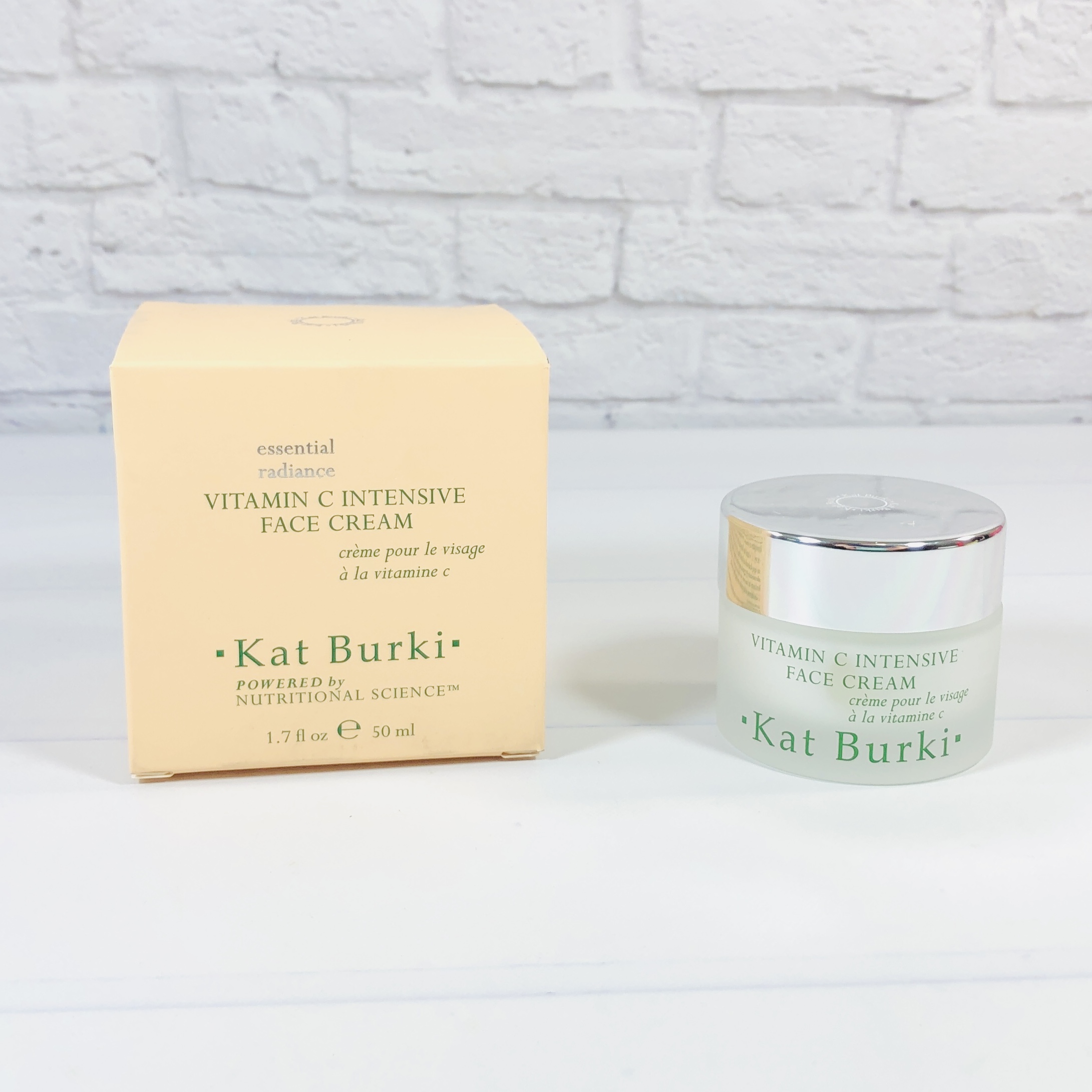 Kat Burki Skincare Vitamin C Intensive Face Cream ($116) I'm not familiar with this brand but I liked the frosted glass bottle that held this moisturizer. It's supposed to help nourish skin from without while soothing skin and helping it look glowy.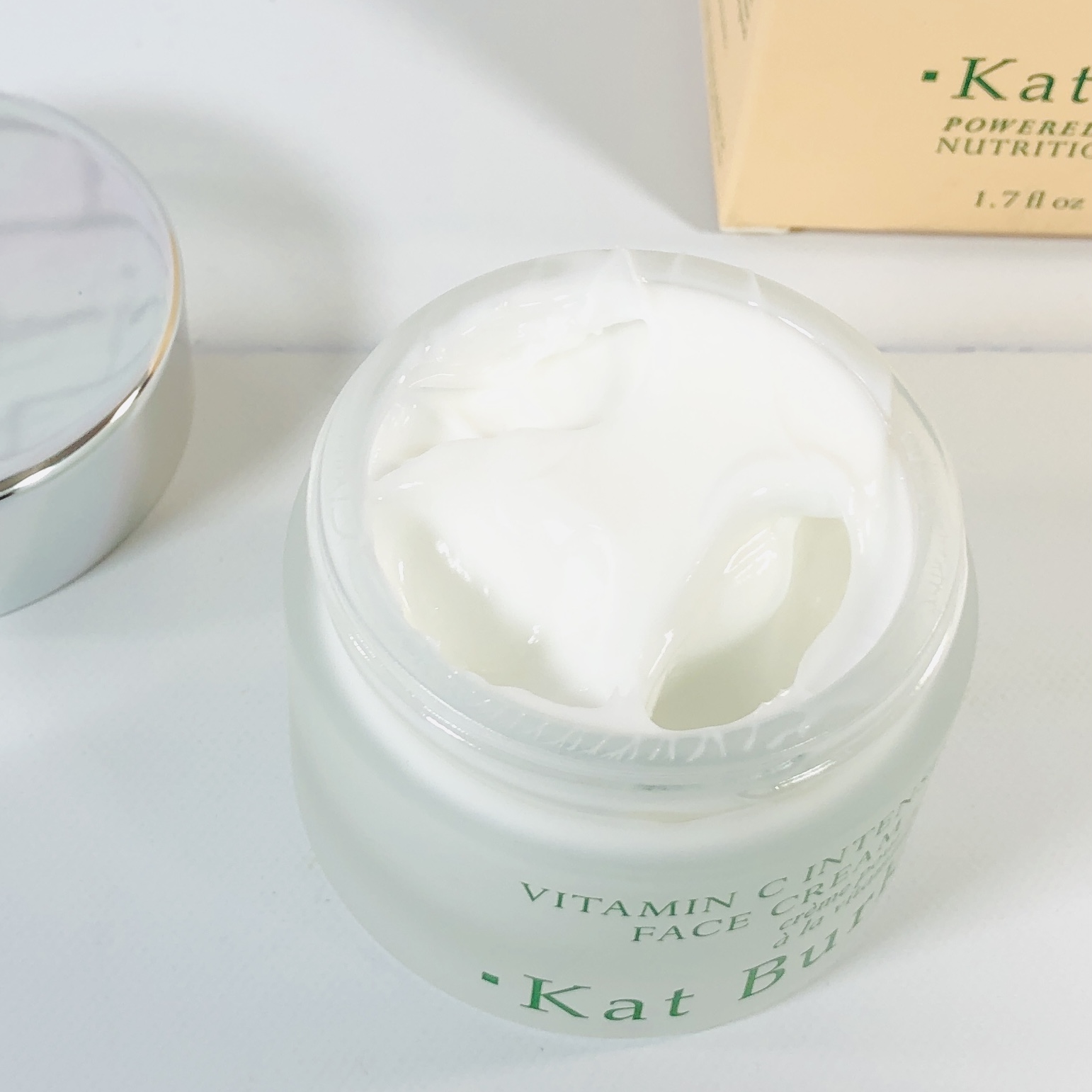 It leaves a slight softening feeling behind, and although it has "natural" parfum listed, it has a noticeable floral fragrance. Some of the ingredients are arnica water, calendula water, cica water, MSM, and vitamin C. It's supposed to be applied twice a day as step 4 in a 5-step skincare program.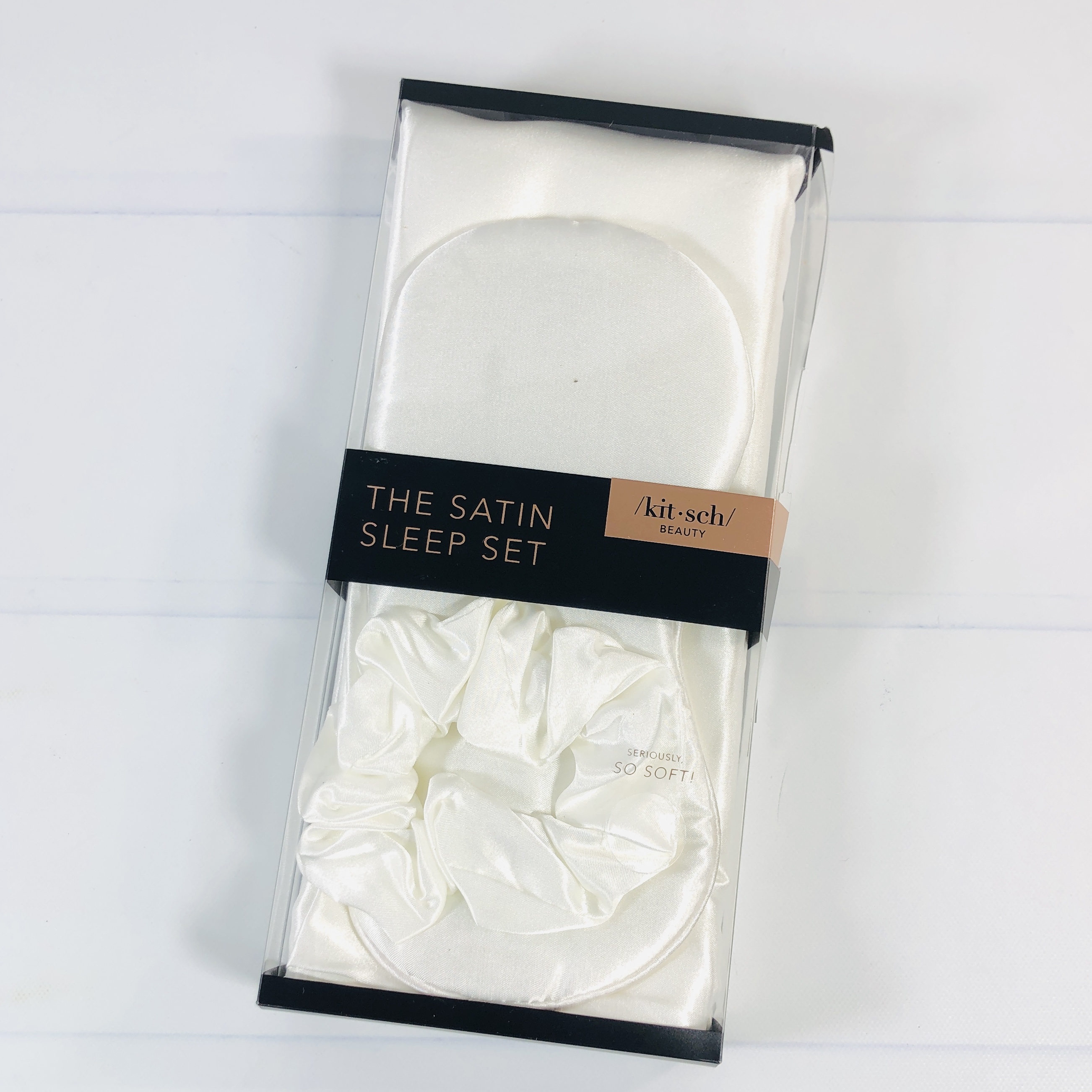 Kitsch Satin Sleep Set in Ivory ($36) There were 3 products in this box, all made of polyester satin.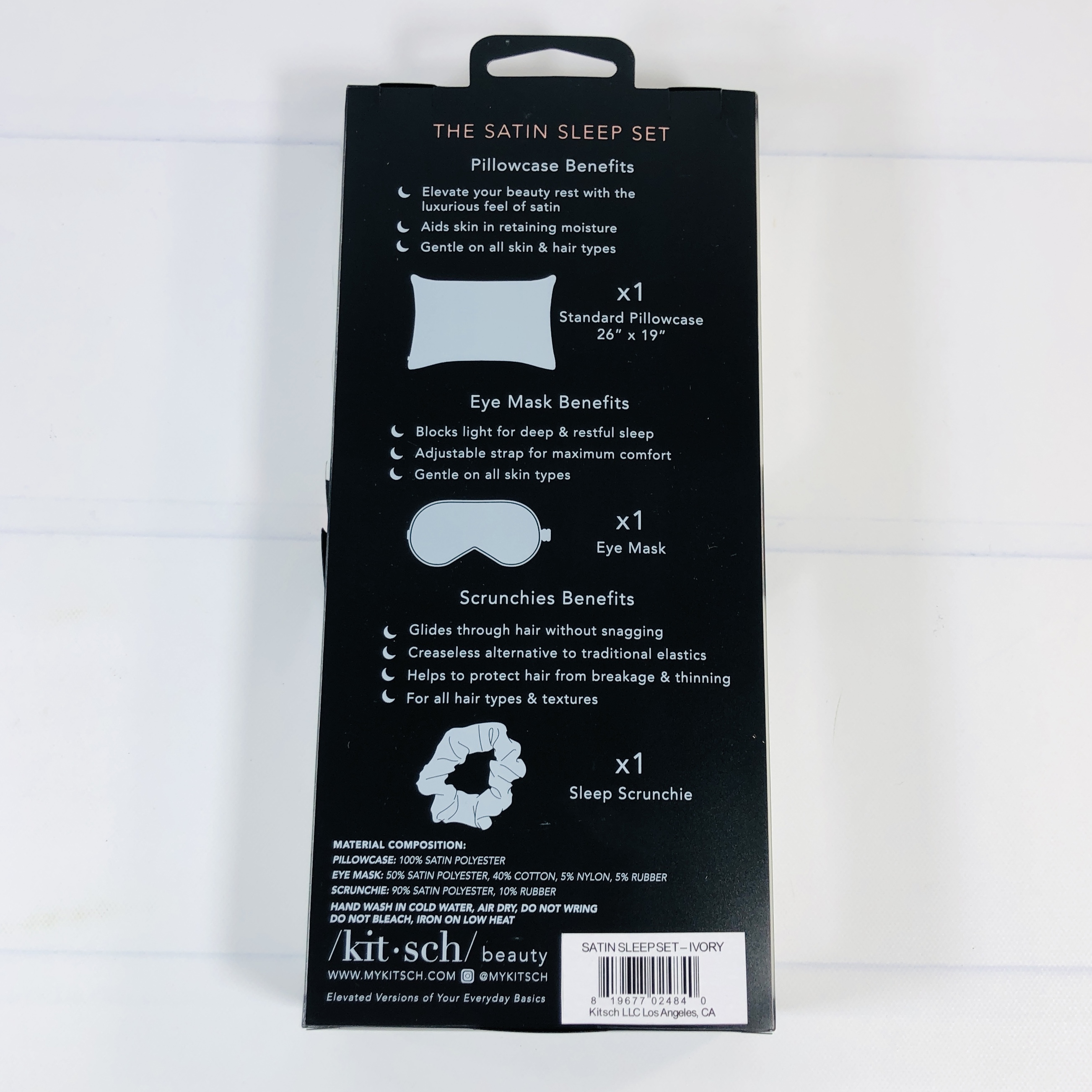 There's a queen/standard pillowcase, a scrunchie, and an eye mask.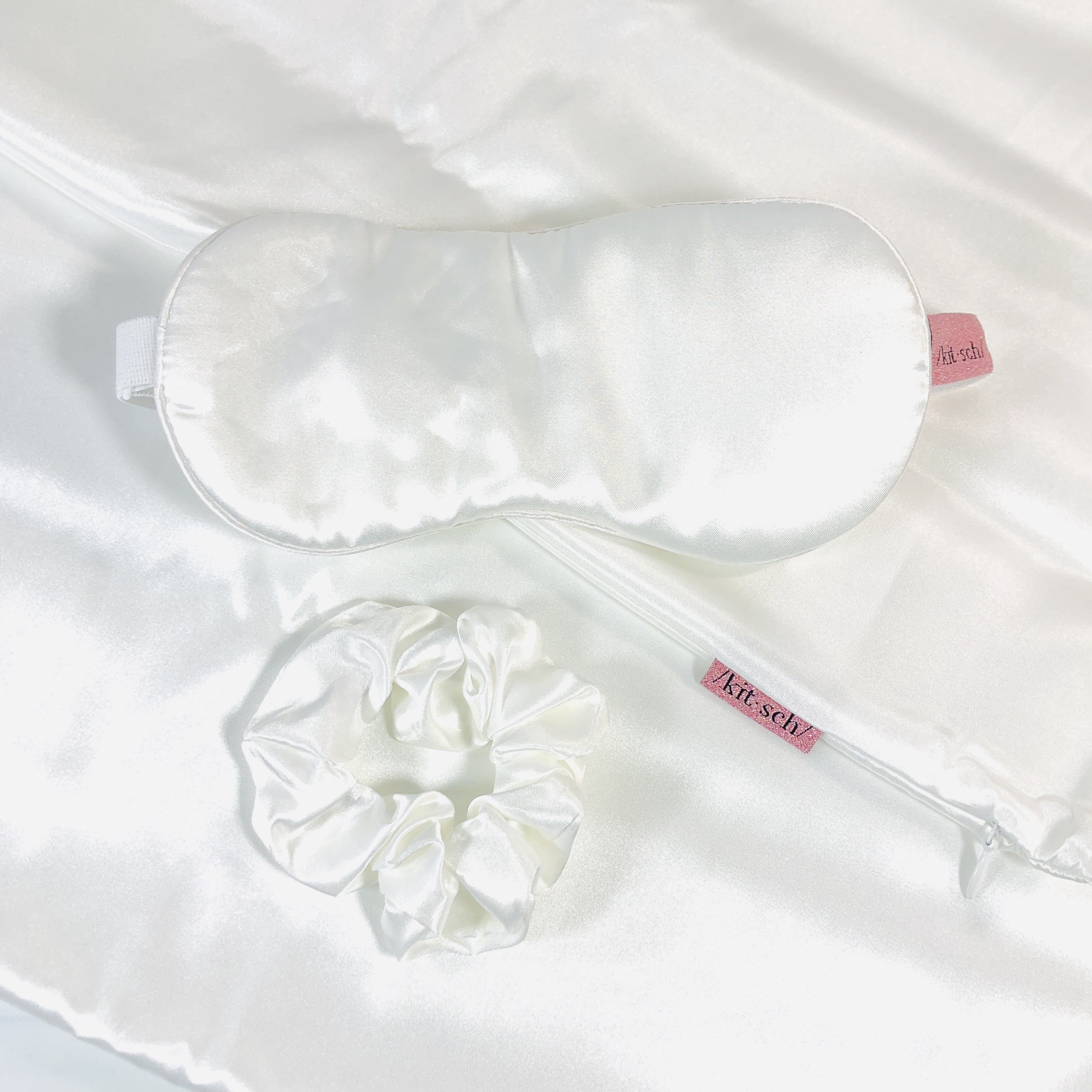 They feel very silky and the color is neutral. I like the feel of it against my skin and the pillowcase may keep hair from getting frizzy while the mask blocks out annoying light.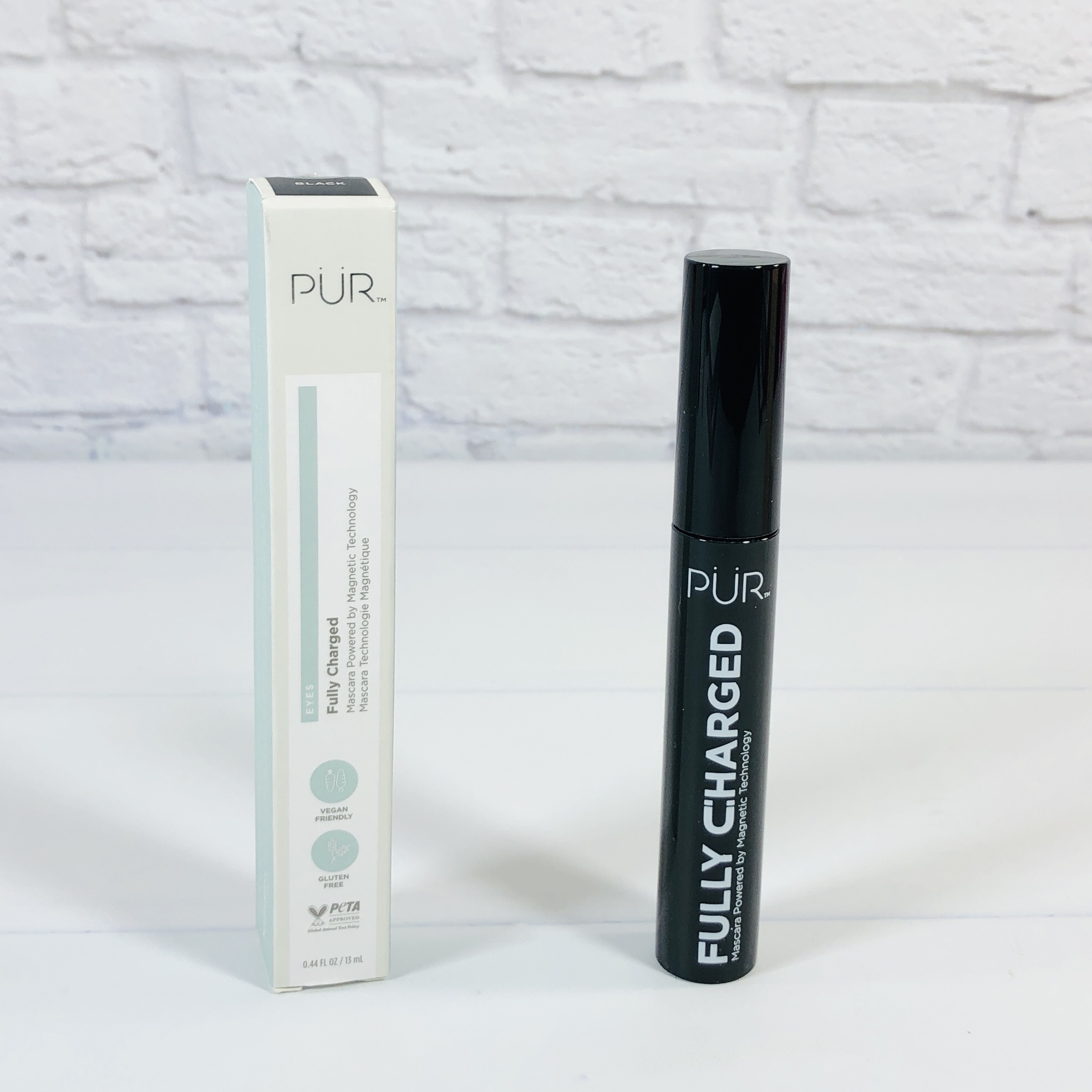 PÜR The Complexion Authority Fully Charged Mascara ($22) As I applied this mascara I thought, well, this must be one of those your lashes but better products, since there wasn't much difference in my lashes before and after applying.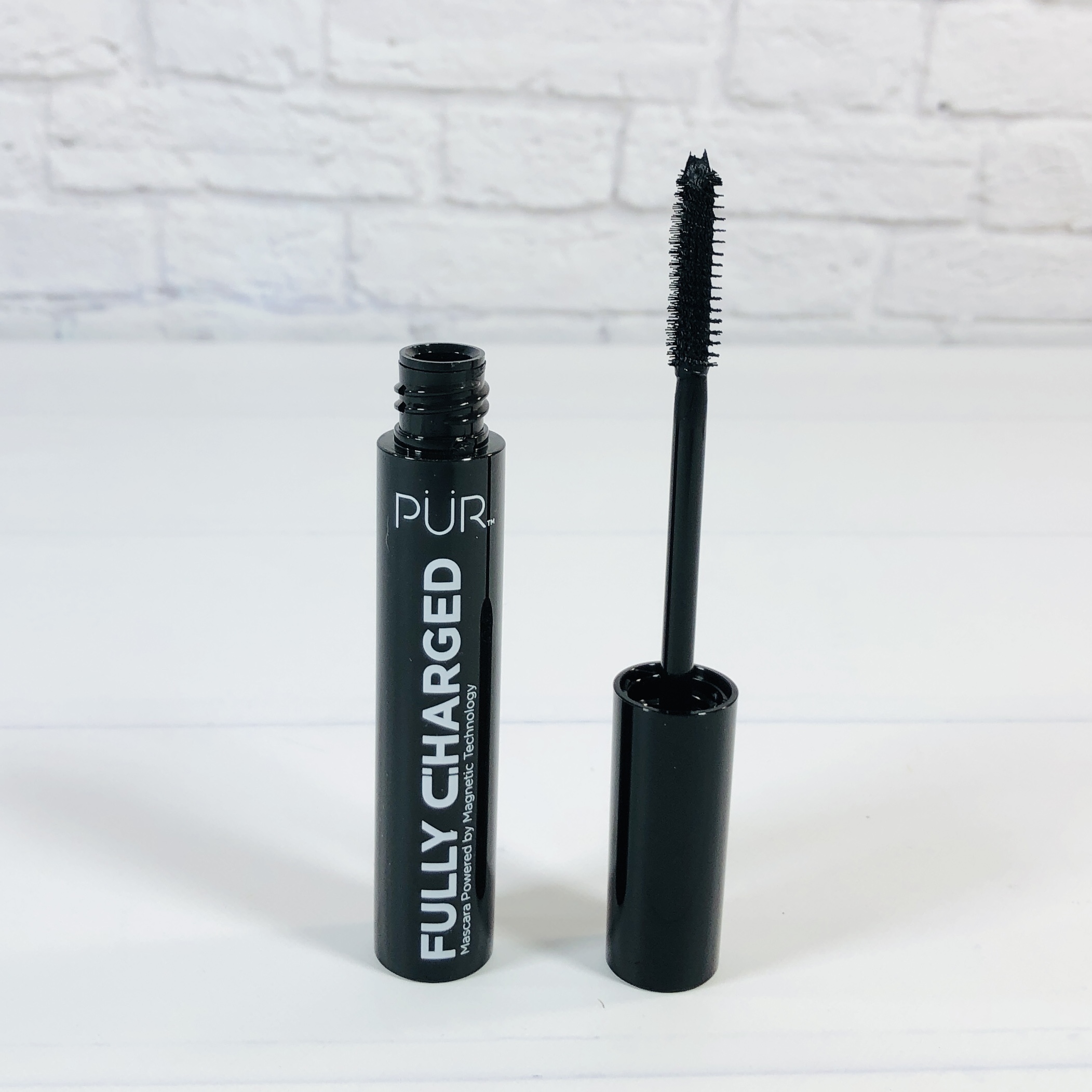 I was surprised when I visited the brand's website because they said this is magnetic technology and the model had a dramatic difference in her lashes. My lashes after looked like the model's before pictures, except darker.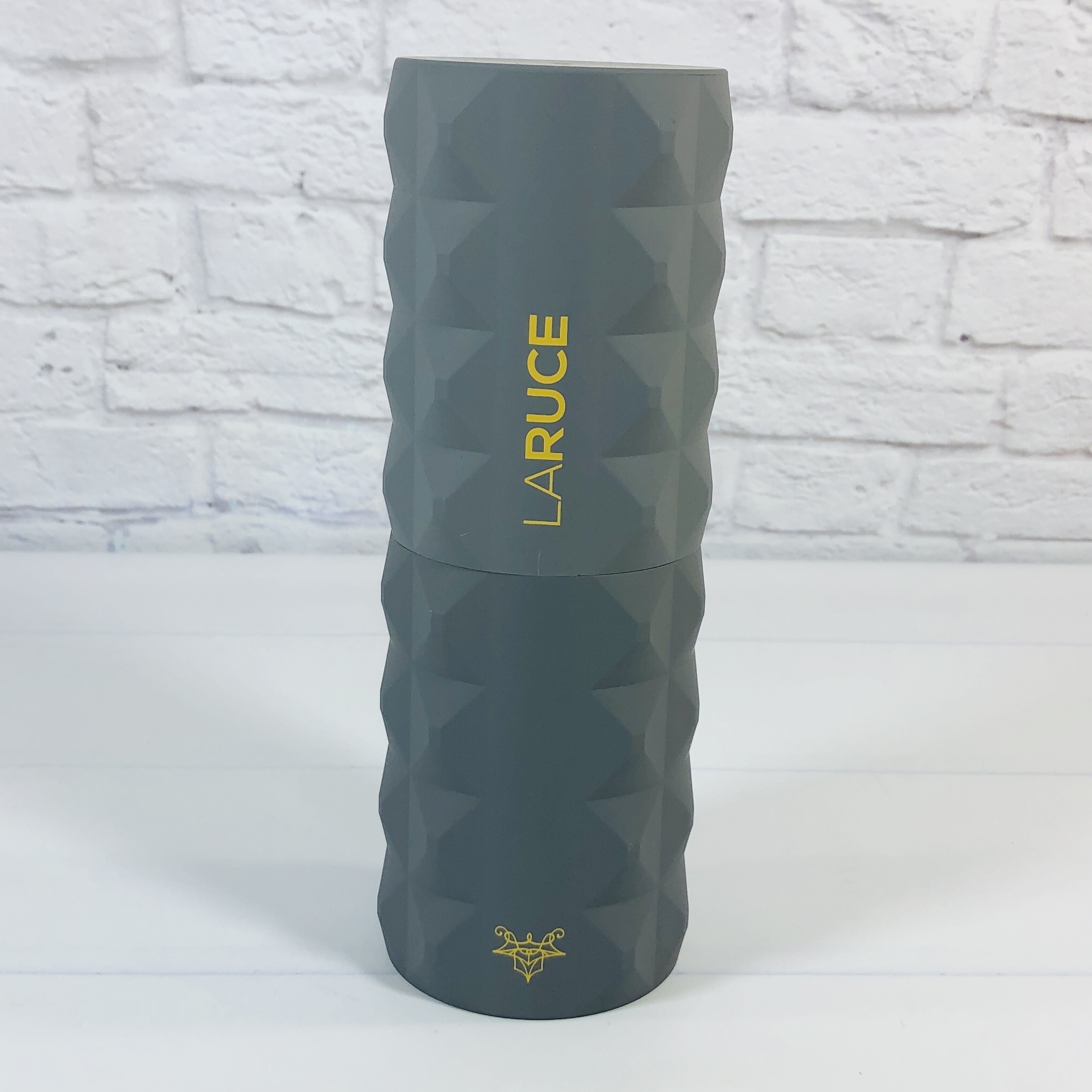 Laruce Beauty Christine Makeup Brush Set ($50) A 5-piece makeup brush set came in a holder to either help keep everything in one place or to make it travel friendly.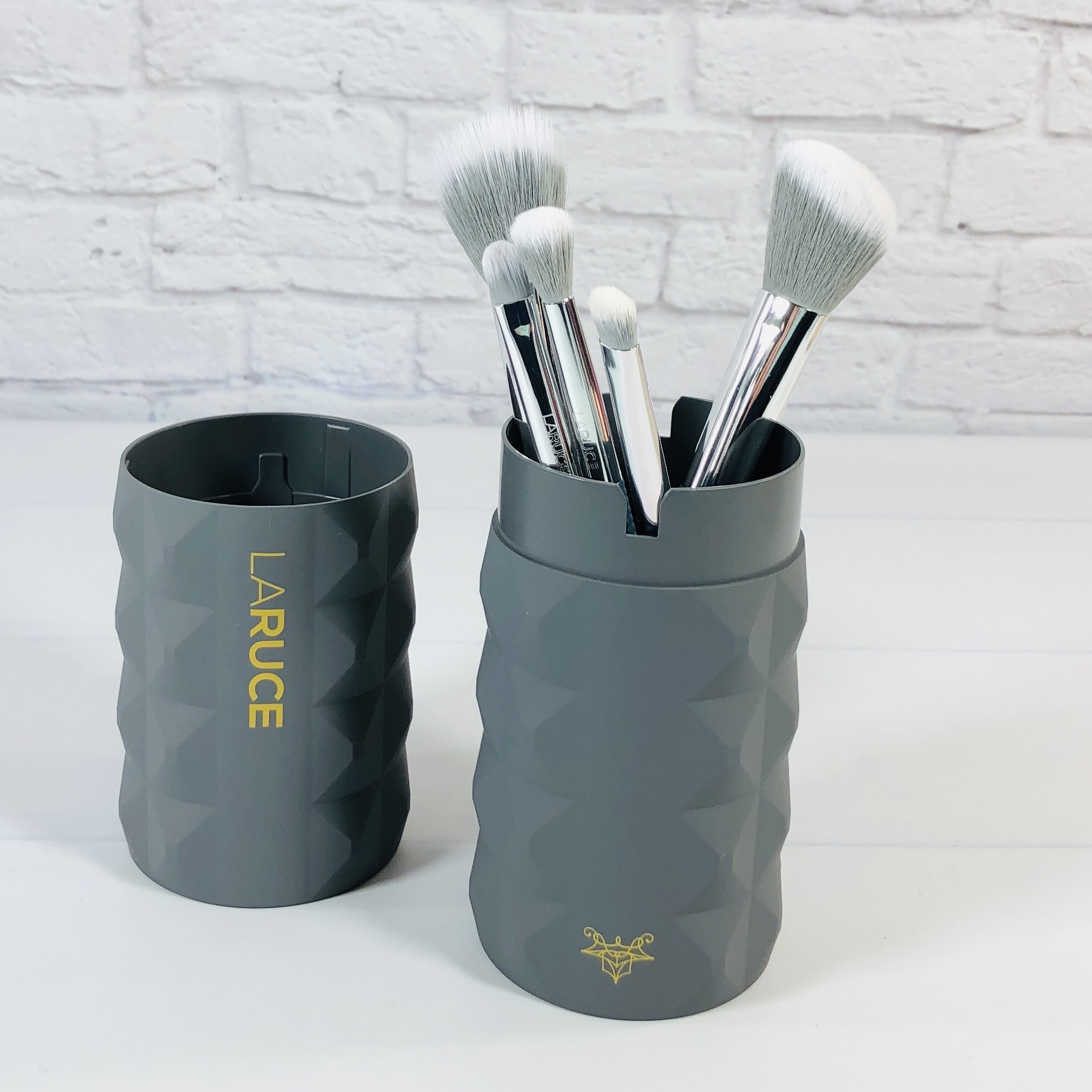 The brushes work pretty well, although this set is less densely packed than some brands I've encountered.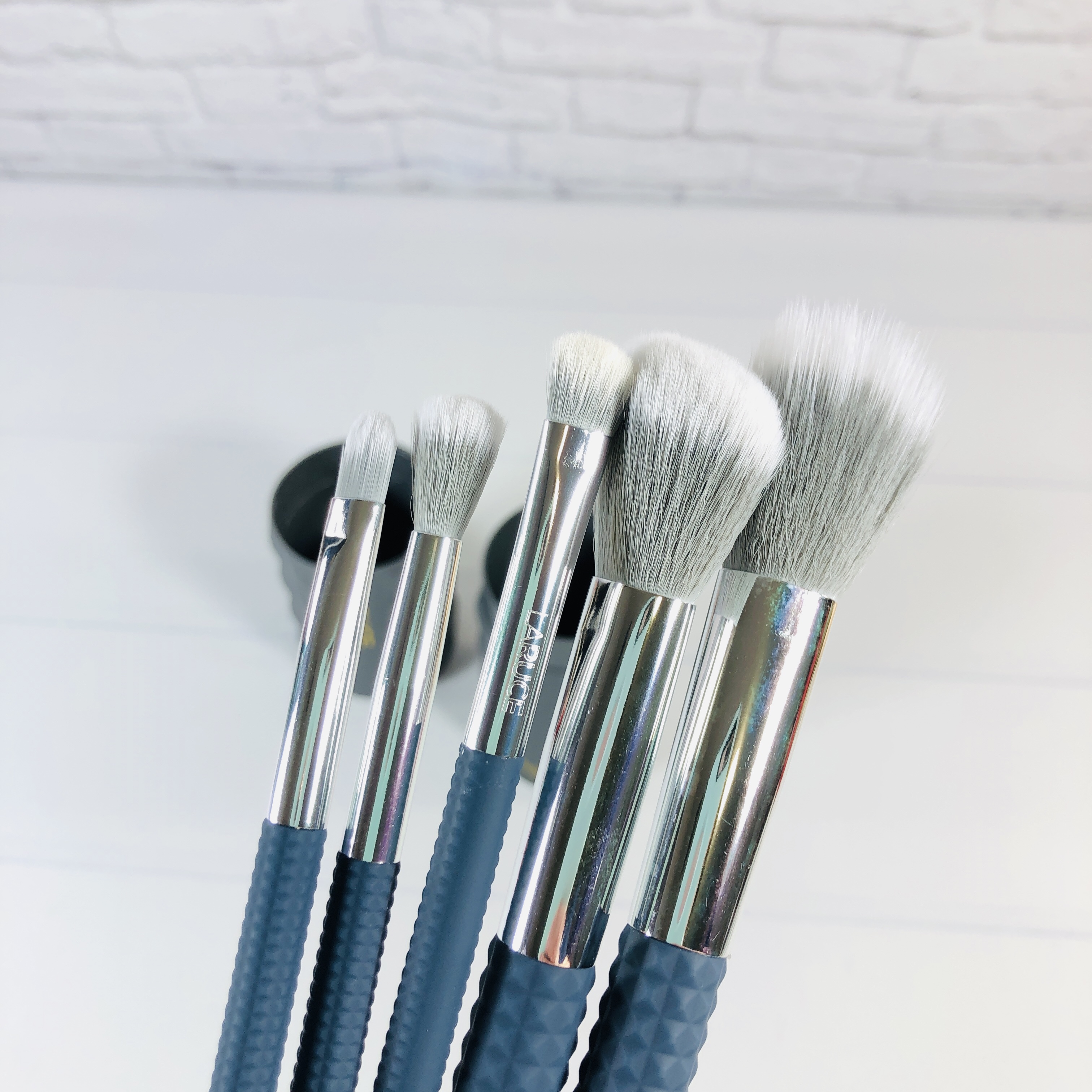 Here's a description of the brushes and how to use them, although the brushes are not in order in my picture:
LR316 Duo Fibre – Blend creams, powders, and liquids seamlessly with this brush. 

LR304 Angle – Best brush to apply blush or bronzer, you can contour or apply a pop of color 

LR100 Concealer – Great for applying concealer and cream eyeshadow

LR110 Shadow – Perfect brush for all over shadow application

LR120 Tapered Blending – Your new favorite blending brush!
Persona Cosmetics 24 HR Waterproof Eyeliner ($14) When it comes to eyeliner I prefer a pencil type as I make a mess with liquid liner so I was happy to get a basic everyday item like this in my box.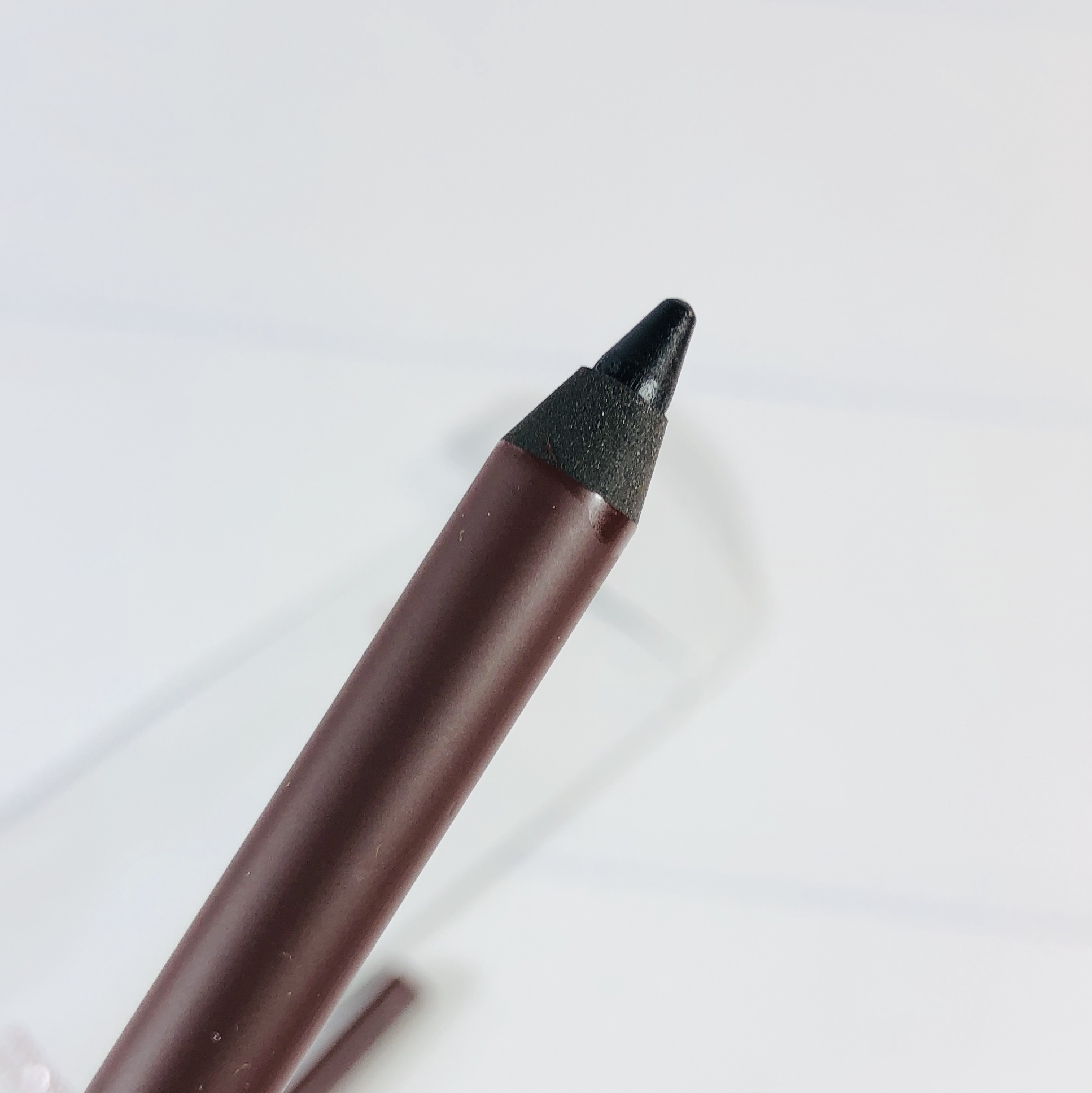 It's a soft pencil and needs to be sharpened quite often. I applied it and sadly found it was almost too soft, and like with liquid liner I kind of made a mess and had smeary eyes afterwards.
Here it is swatched. You can see that the ENTIRE tip broke off and I immediately had to sharpen the tip, and when the liner bits smeared on my hands, counter, etc. it kind of stayed there for a while. It's almost comical, it's smeary and long lasting. Still, at least it didn't tug at the area under around my eyes.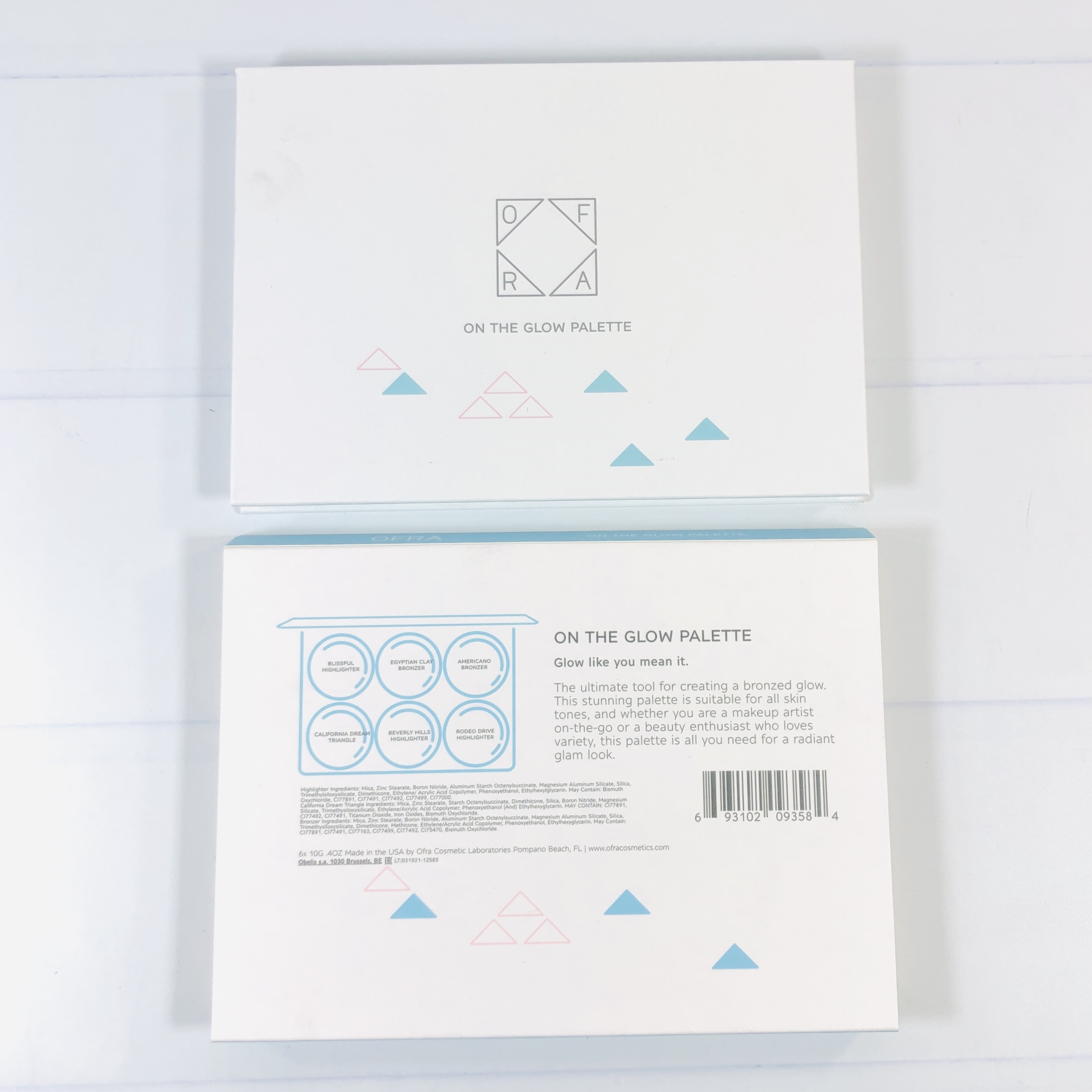 OFRA Cosmetics Laboratories On the Glow Pro Palette ($149) My goodness, this compact contains 6 of Ofra's full-sized products!
If you like to use highlighter and bronzer then you have hit the jackpot! This shows the name of each individual product and you can remove them when you hit pan and refill with the same product or another item from Ofra's collection.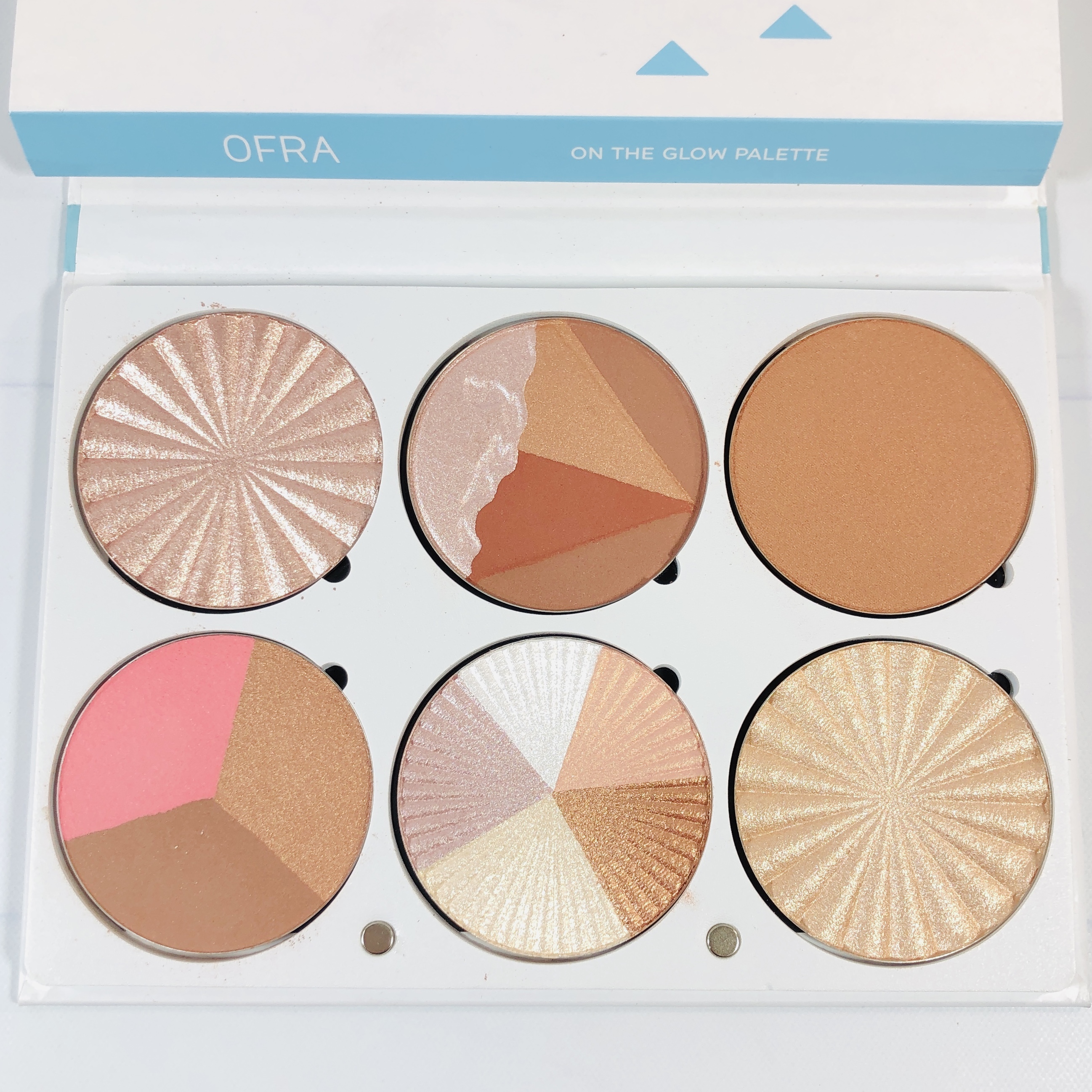 I honestly don't even know where to start, and I'm not even sure how to swatch these, we'll be here all day looking at pictures if I did. Three of them are single colors while the others have 3, 4, or 5 shades to work with so I can blend and bronze and glow til I burst. My advice would be to check out the individual pans on the Ofra website or just do what feels right and play with it, they blend well and look great and should work with a variety of skin tones.
Well, the Ofra palette alone was worth way more than the cost of BOXYCHARM Luxe, and I have tons of highlighter and bronzer to last me for quite a while. I also really liked the Laruce brush set, they can help me apply bold colors with a lighter hand. The liner was almost too soft but then I can't stand the kind that drag or pull so it has that going for it at least. The mascara, moisturizer, and pillowcase are also good, solid products that I will enjoy using over and over again. The value for my box combo was around $480!
What's your favorite item in this month's BOXYCHARM Luxe Box?