Raddish is a monthly kids' activity box centering around food and cooking! Designed for kids 4 to 14+, each themed box will include 3 illustrated recipe guides, 3 culinary skill cards, a creative kitchen project, kid-friendly tools and collectibles such as Table Talk cards, a culinary tool, and an iron-on Raddish patch. Themes range from Seasonal Spotlights to Global Cuisine and Creative Cookery to Holiday Celebrations. Although the ingredients are not included, they email you a shopping list for each month's recipes before your kit is shipped. Raddish made the list in our 2020 and 2021 readers' choice picks of best subscription boxes for kids!
DEALS:
Get $15 off when you sign up for a 6 month subscription! Just use this link and use the coupon code ATHOME at checkout.
Get $20 off when you sign up for a 12 month subscription! Just use this link and use the coupon code CHEF20 at checkout.
PLUS Get a FREE apron with your first box when you sign up for a 6+ month subscription!
This kids cooking club offers a monthly membership for $24/month, a 6-month membership for an upfront payment of $132 ($22/month), and a 12-month membership for an upfront payment of $240 ($20/month). For those who are getting the 6 and 12-month memberships, expect a free apron in your box.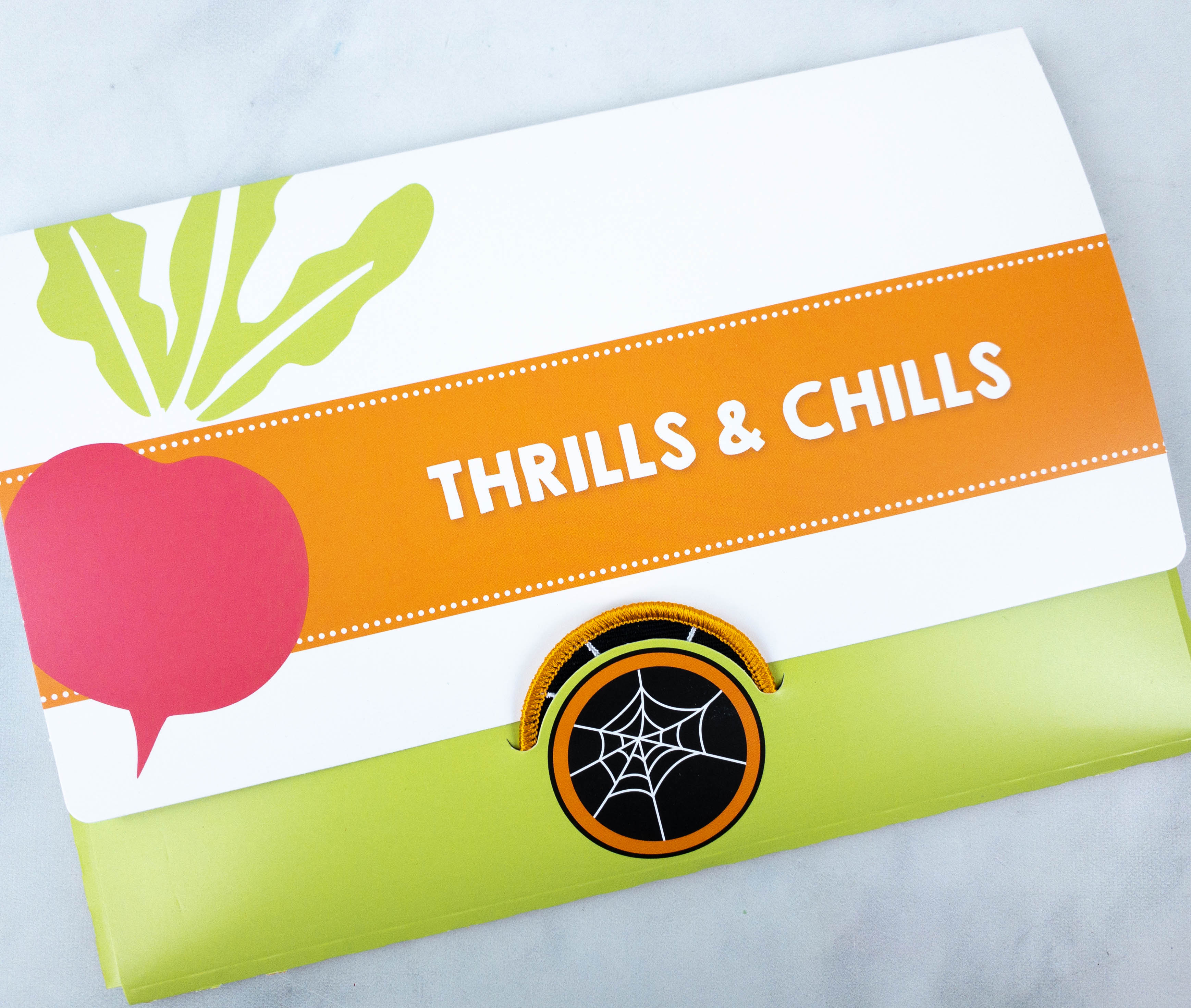 This month's theme is THRILLS & CHILLS.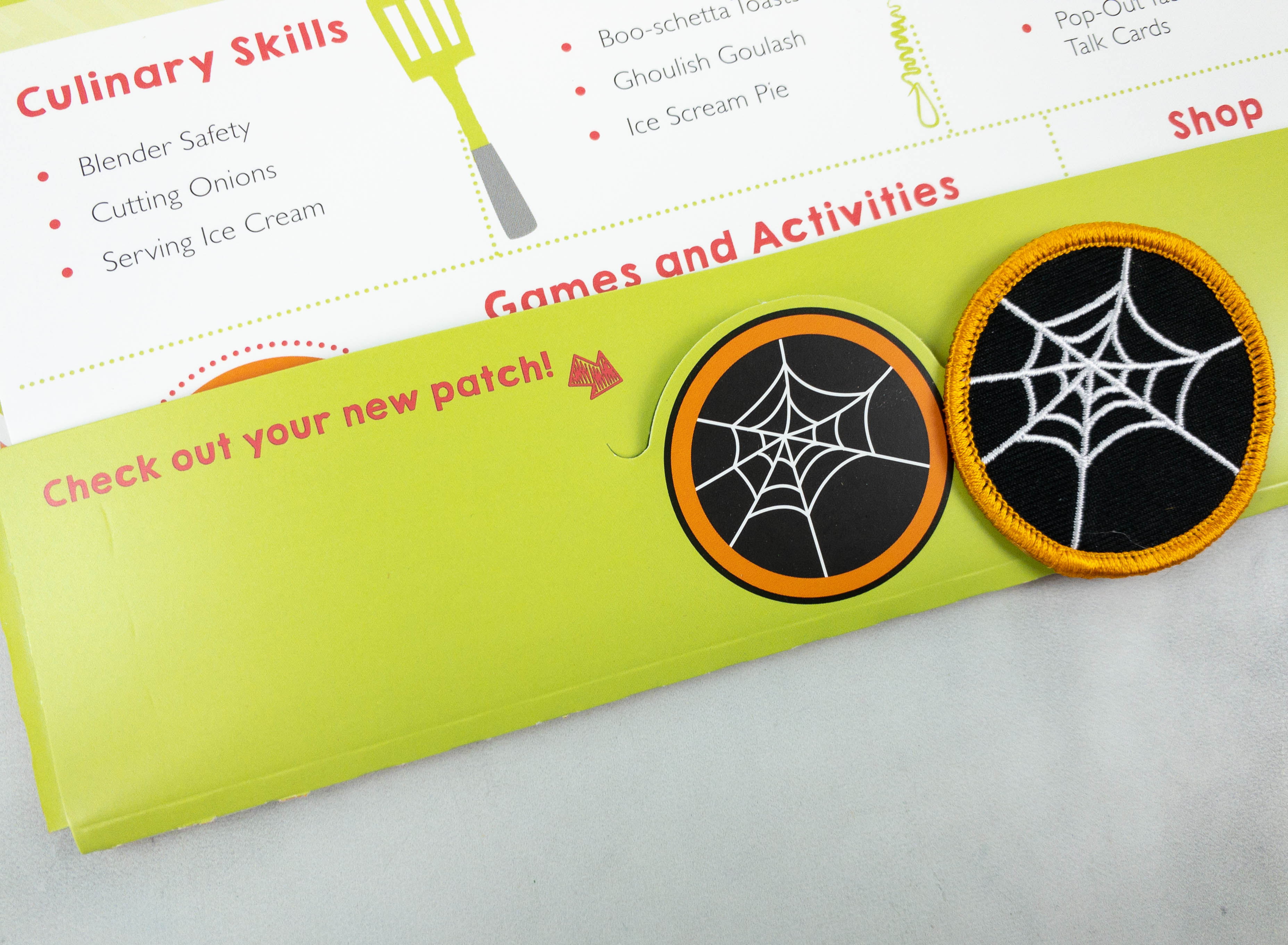 Inside the envelope are small cards containing some culinary skill lessons and guides with fun and exciting activities.
These cards contains all the information you need to know about this month's box.
They also have bonus content on their website, called Bonus Bites, which includes a Spotify playlist that the kids can listen to while cooking, dietary modifications for the recipes in the box, and even lesson plans to accompany the kit.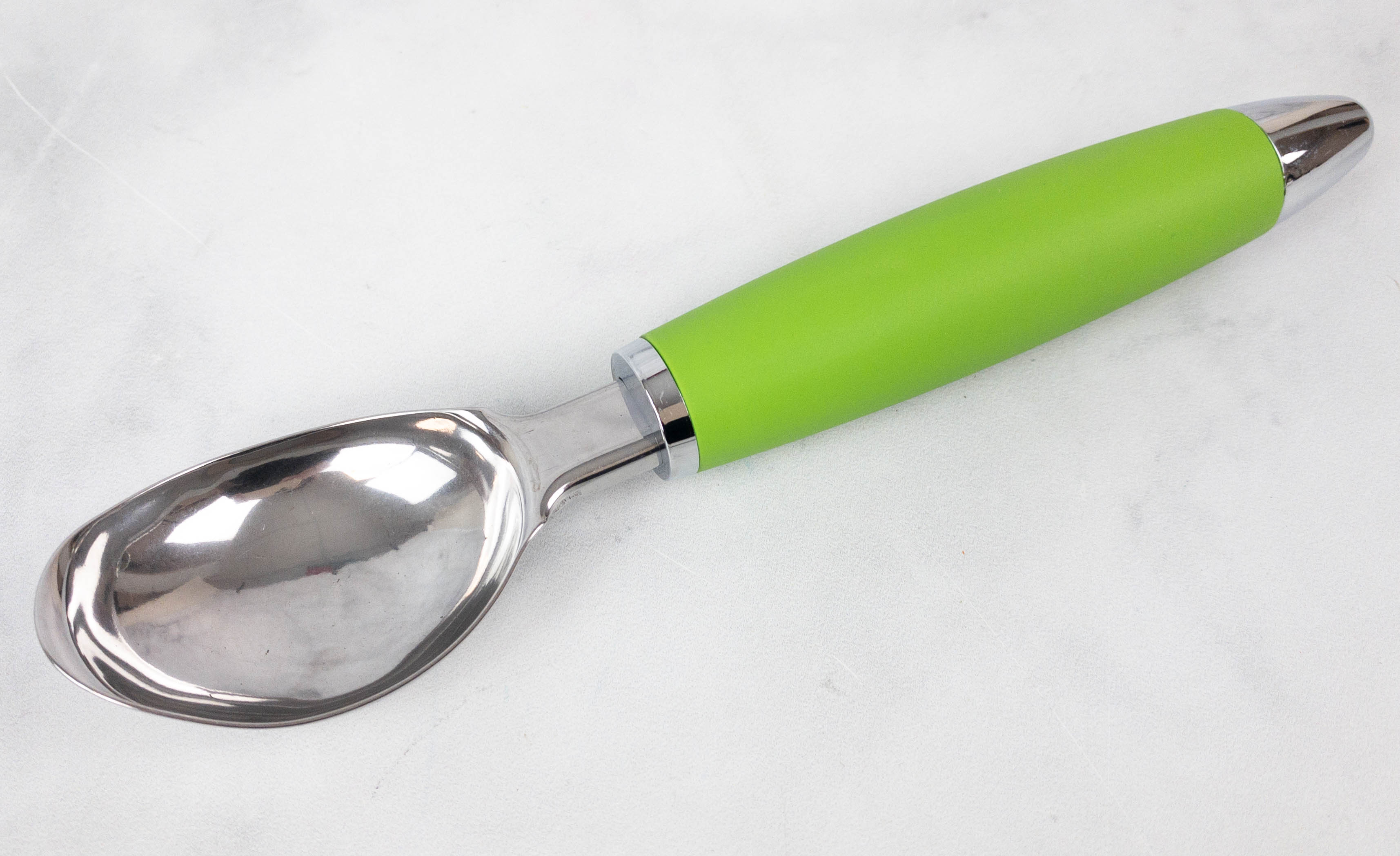 This month's featured tool is an ice cream scoop!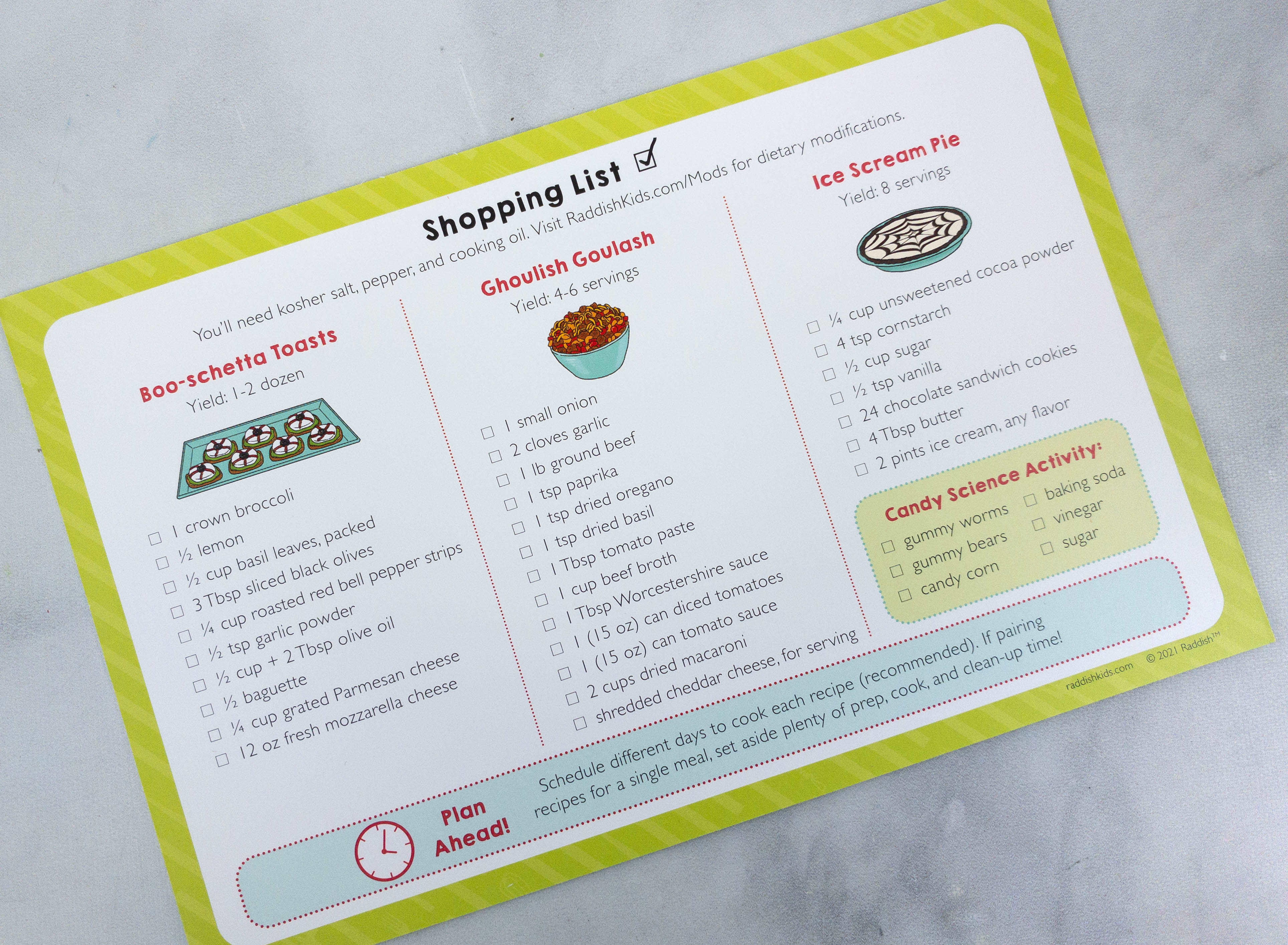 The back of the card provides a complete grocery list for all the featured recipes this month.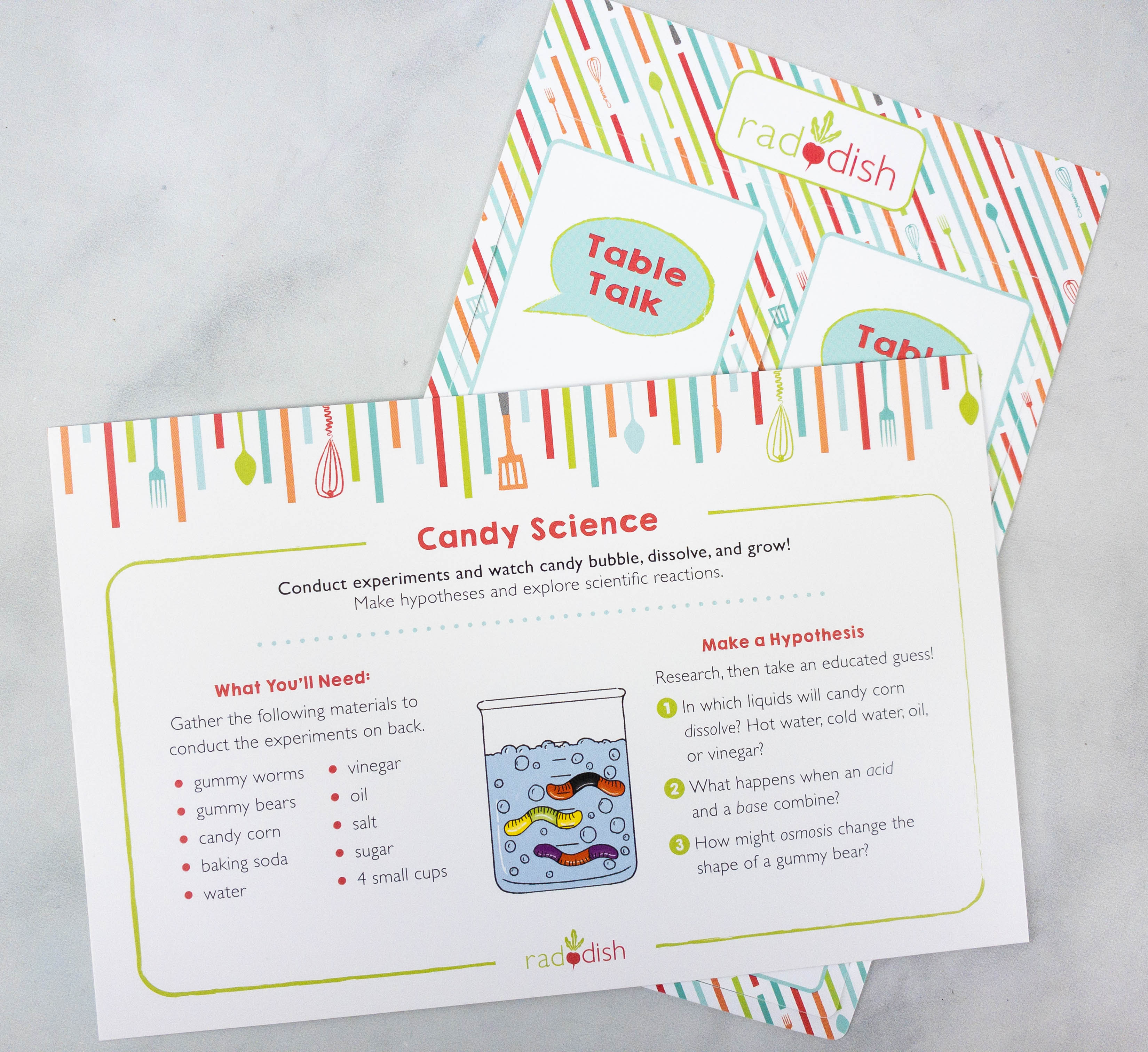 They even included instructions for an experiment called Candy Science!
Each box also includes exclusive Table Talk conversation starter cards. The cards contain questions for a great table talk conversation. They come in a sheet and you can easily tear them down.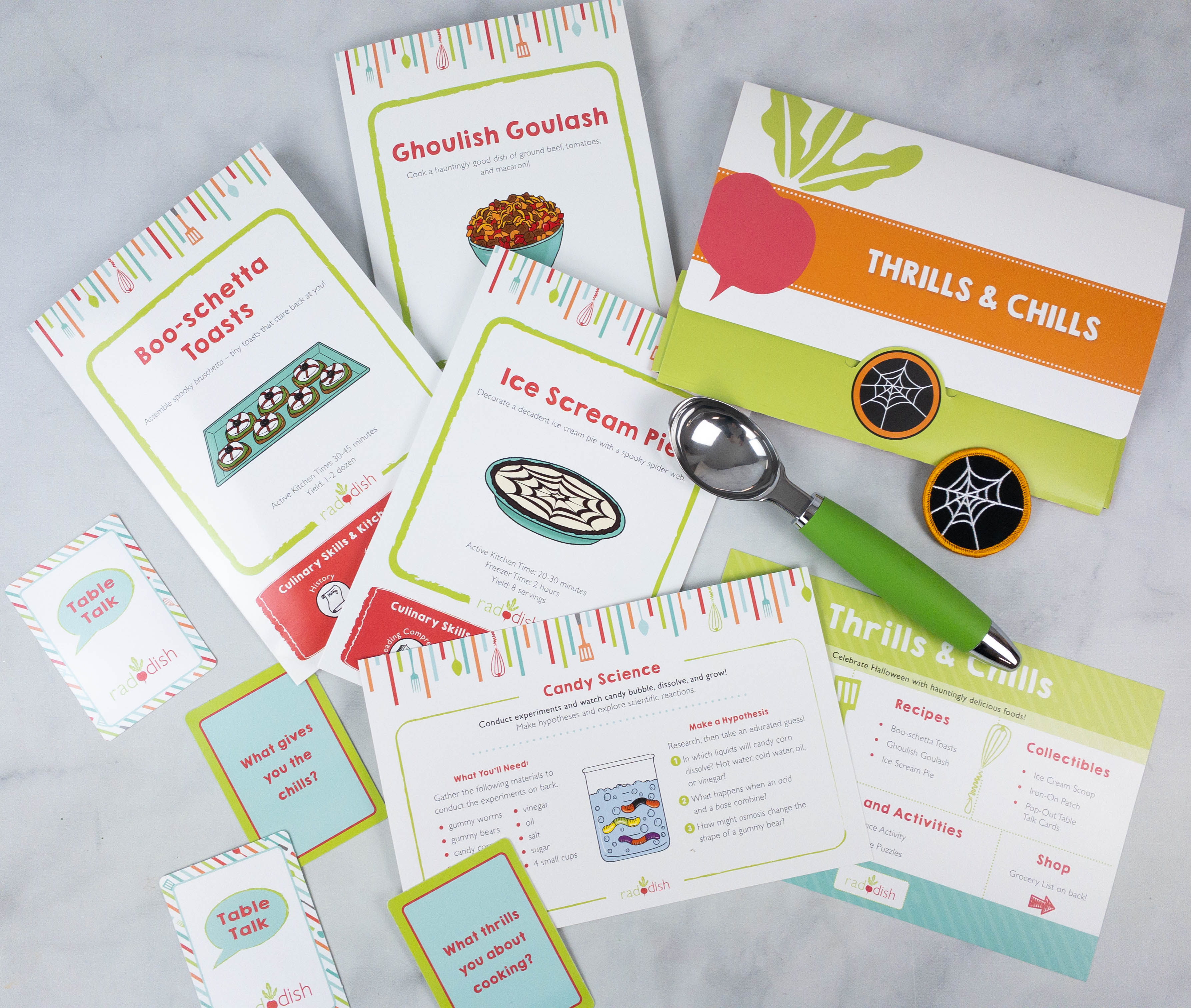 Everything in our October 2021 box!
This month's recipes are Boo-schetta Toasts, Ghoulish Goulash, and Ice Scream Pie!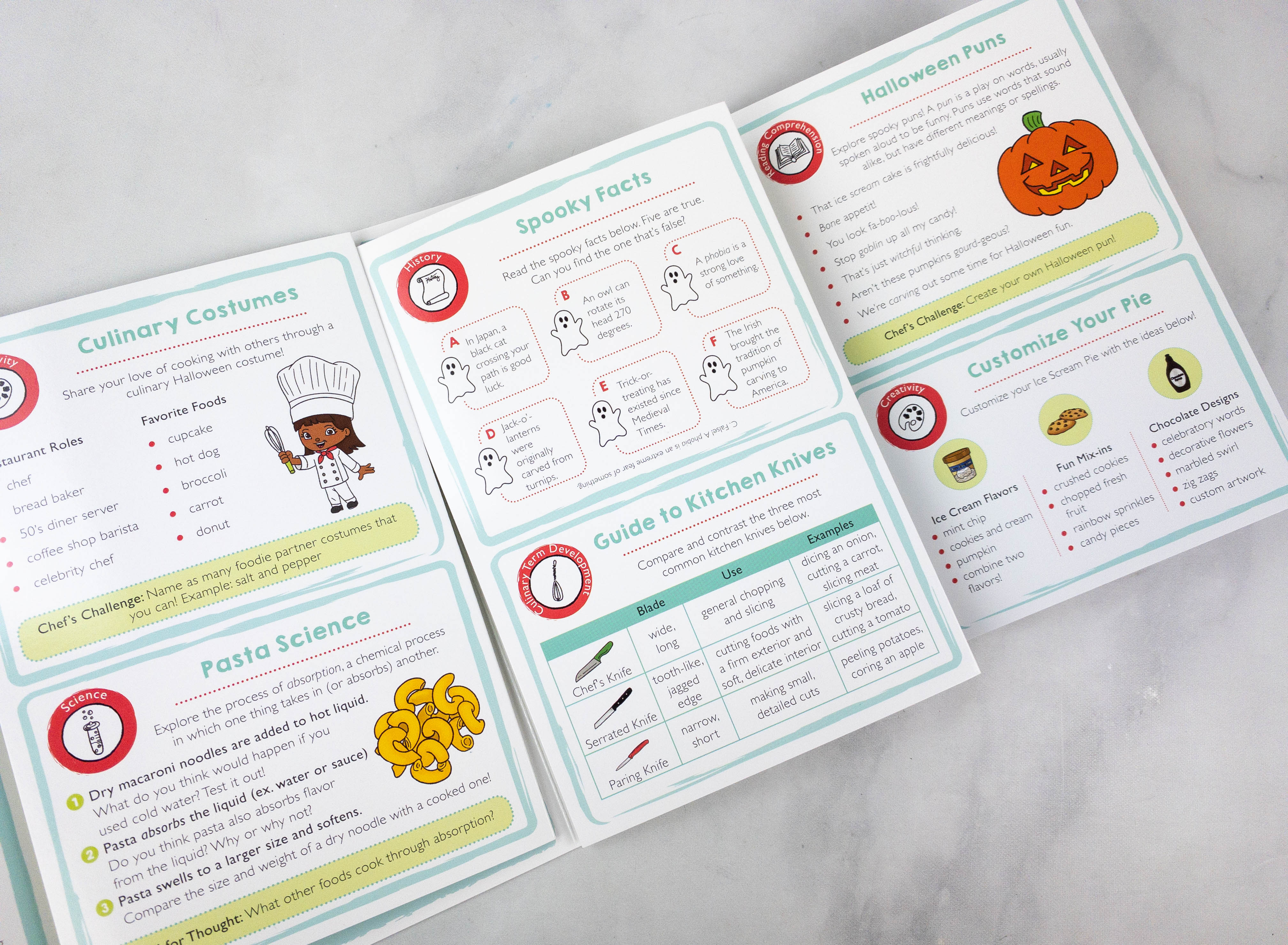 The guides include fun and informative content, like trivia about pasta science, kitchen knife chart, and more!
Boo-schetta Toasts. This is a fun snack-sized treat that's great for Halloween parties!
Active Kitchen Time: 30-45 minutes

Yield: 1-2 dozens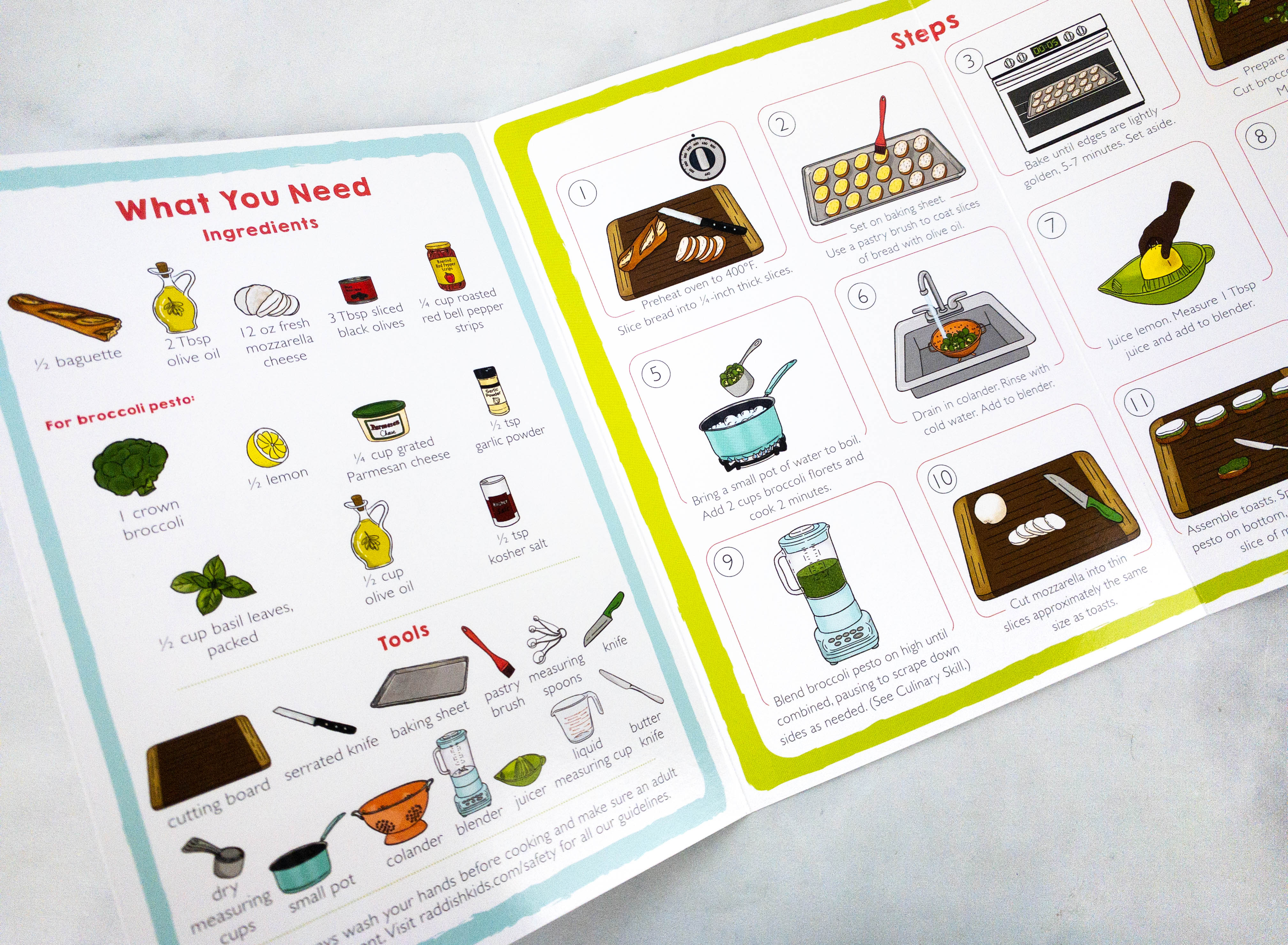 Inside the guide is a list of the ingredients along with the tools needed.
The ingredients for this recipe include half a baguette, olive oil, fresh mozzarella cheese, sliced black olives, roasted red bell pepper strips, broccoli, lemon, grated parmesan cheese, garlic powder, basil leaves, and kosher salt.
Because of ingredient availability and a time crunch, I switched out some of the items for these – we didn't make a broccoli pesto and I used a premade crust for the pie.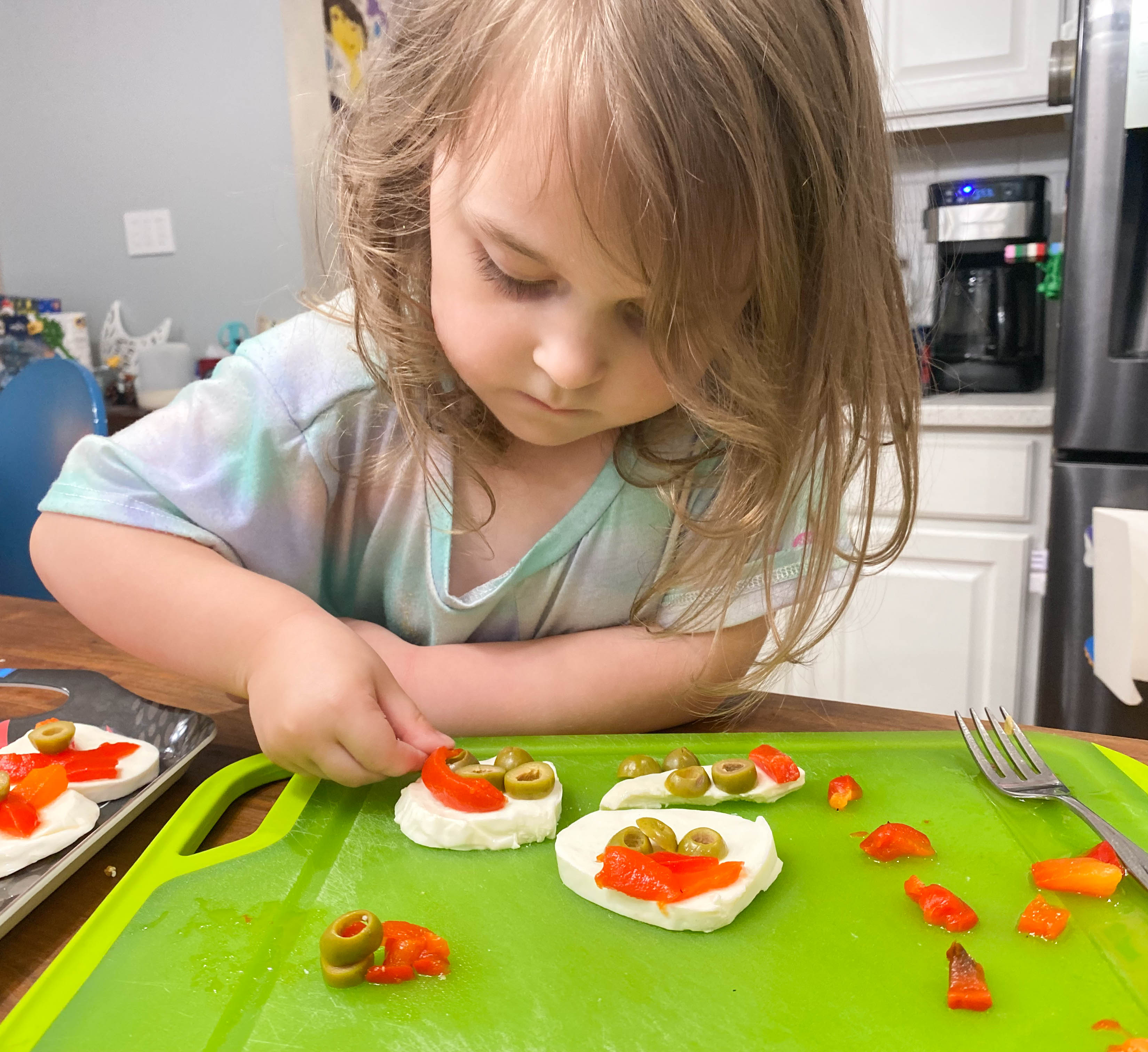 Some ingredients need to be sliced, which needs adult supervision. However, once the ingredients are prepared, this dish is quite easy to assemble. You can also prepare the broccoli pesto ahead of time, which is a great way to teach kids how to use a blender.
Rawr! My daughter definitely enjoyed assembling the sliced olives on top of the cheese.
See how the olives and the red bell pepper strips resemble an eye? It's indeed perfect for Halloween!
She's so happy and satisfied with the toppings she assembled herself!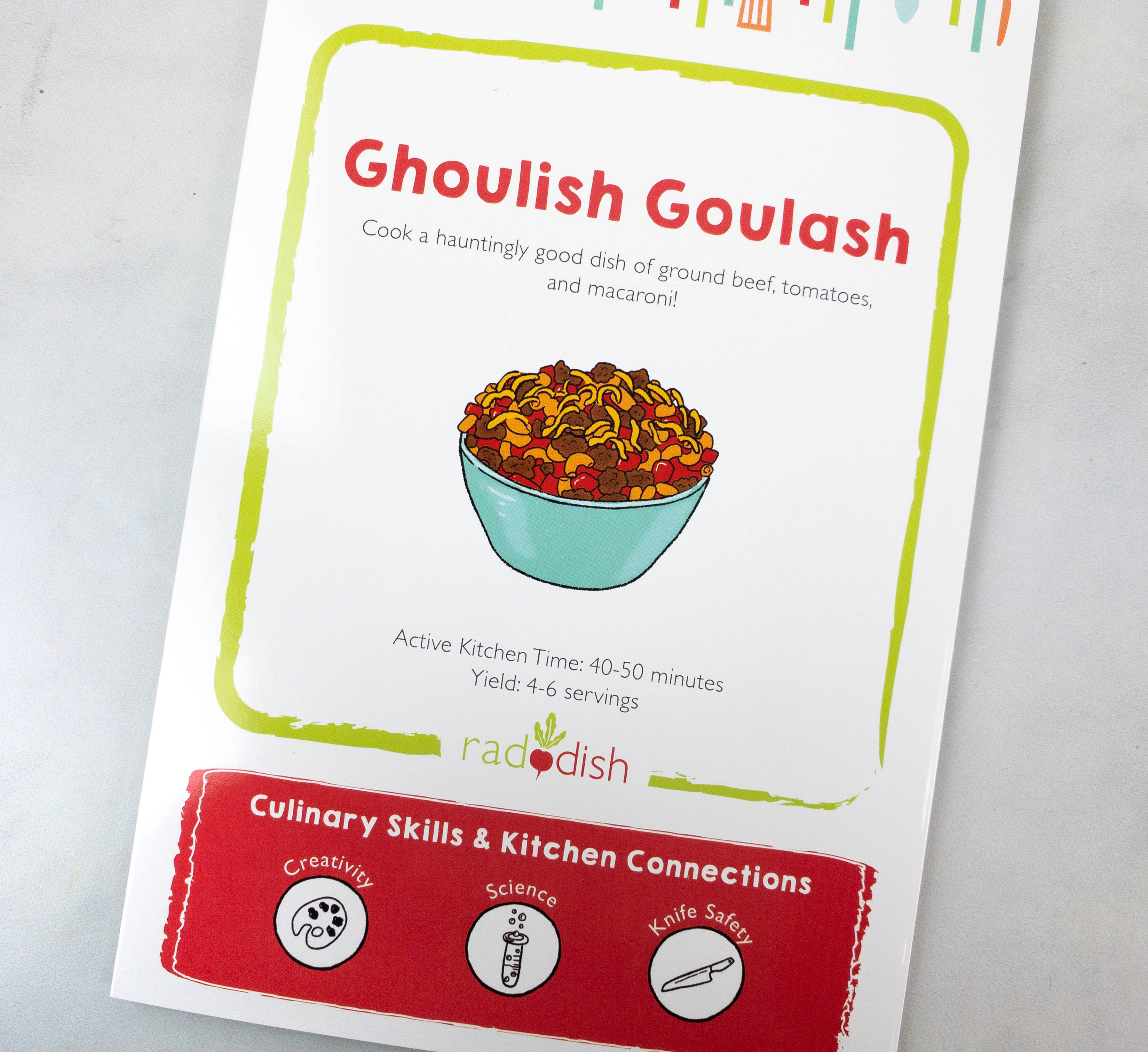 Ghoulish Goulash. For the main dish, they provided a goulash recipe! It's made with ground beef, tomatoes, and macaroni.
Active Kitchen Time: 40-50 minutes

Yield: 4-6 servings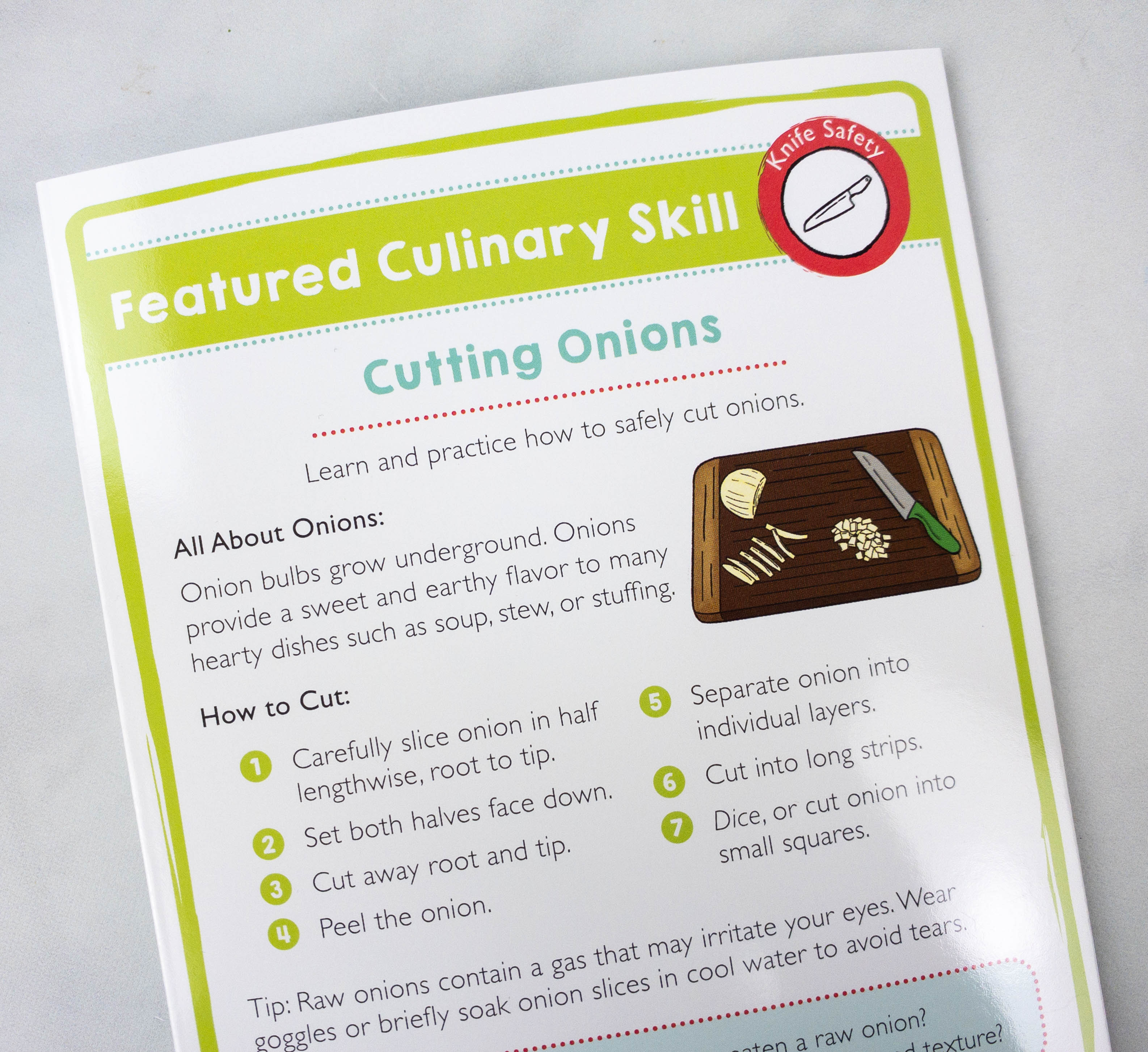 Through this recipe, kids will learn how to cut onions safely. There are step-by-step instructions in the card, as well as tips like briefly soaking onion slices in cool water to avoid getting your eyes teary.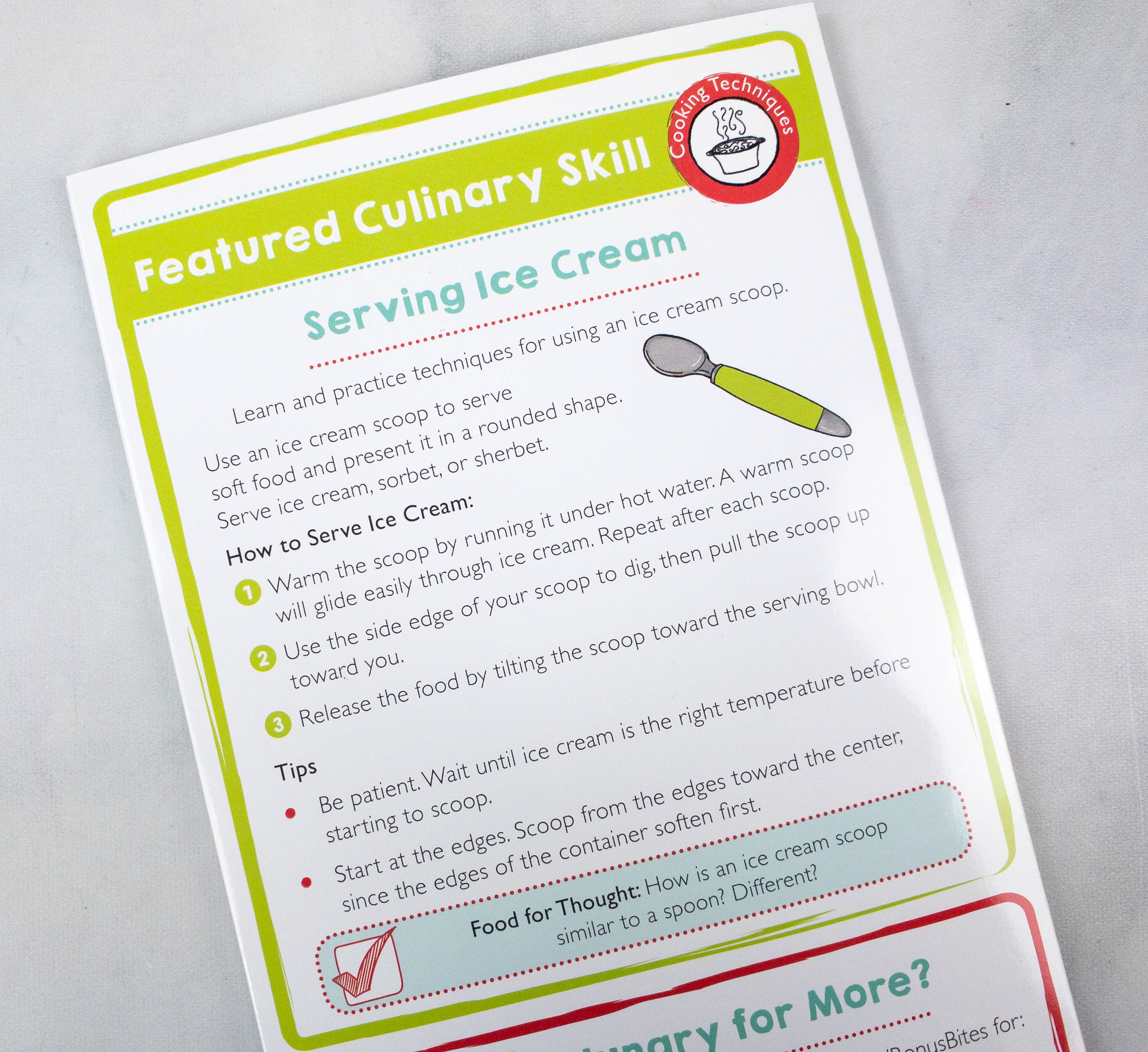 Ice Scream Pie. Of course, we also have a dessert recipe in the box and it's an ice cream pie! Yum!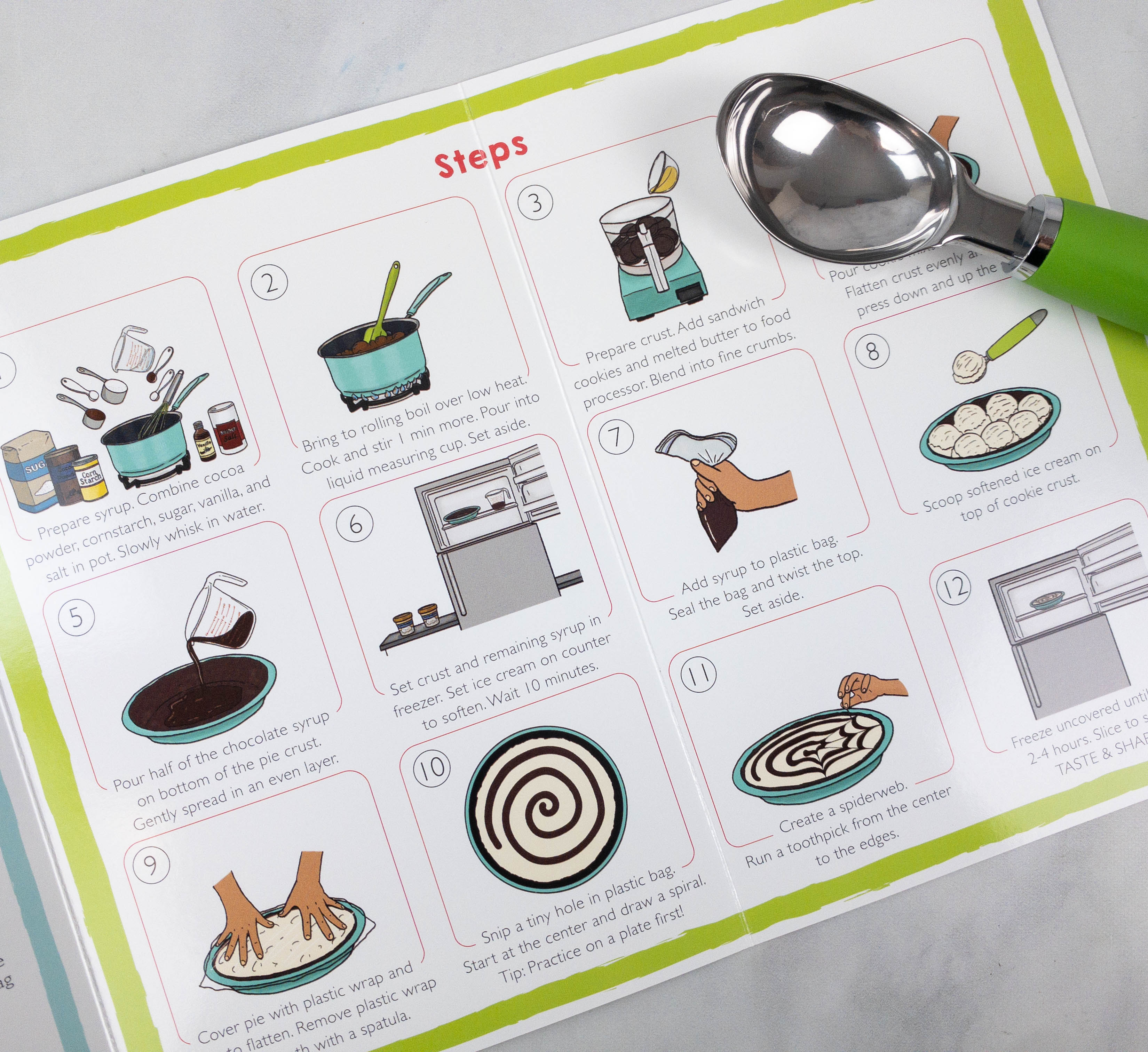 The ice cream scooper, this month's featured tool, is needed for preparing the pie. This is easy to make but it does take some time for it to be ready. For a Halloween twist, there's a part where kids need to create a spider web design on top of the pie.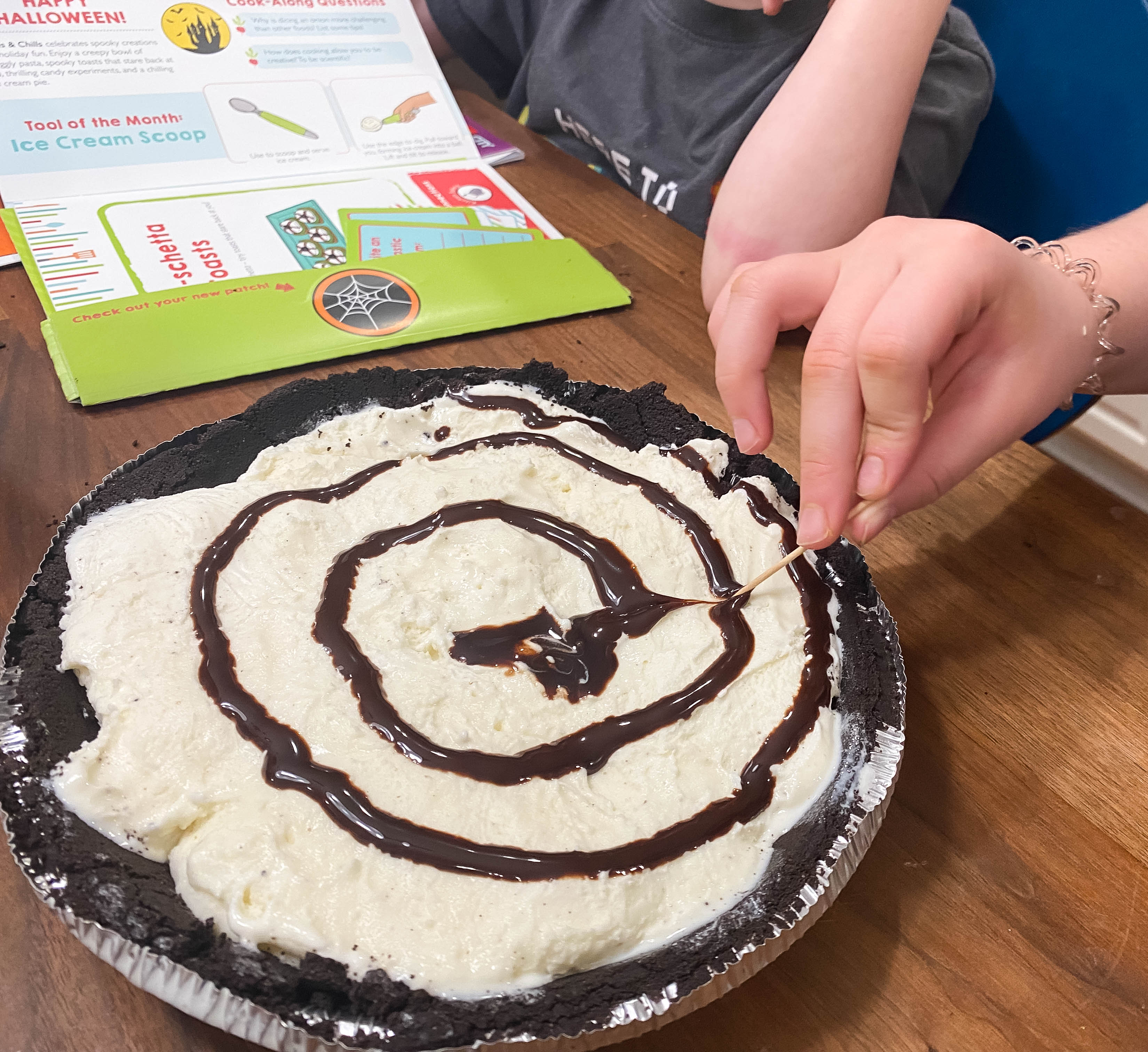 This month's Raddish Kids box features Halloween-themed recipes, and my kids were so thrilled! The appetizer is a spooky version of bruschetta and the main dish is a yummy goulash. There's even an ice cream pie recipe for dessert. Each recipe taught my kids new culinary skills, which is a great way to familiarize them with how things work in the kitchen. Some parts of the recipes require adult supervision, so it makes for a great parent-child bonding experience. There are no ingredients included in the box, but you can easily shop for the ingredients using the provided shopping list. For curious kids who show interest in the kitchen or for families who love trying new activities together, this subscription might be what you need!
What do you think of this month's Raddish Kids box?