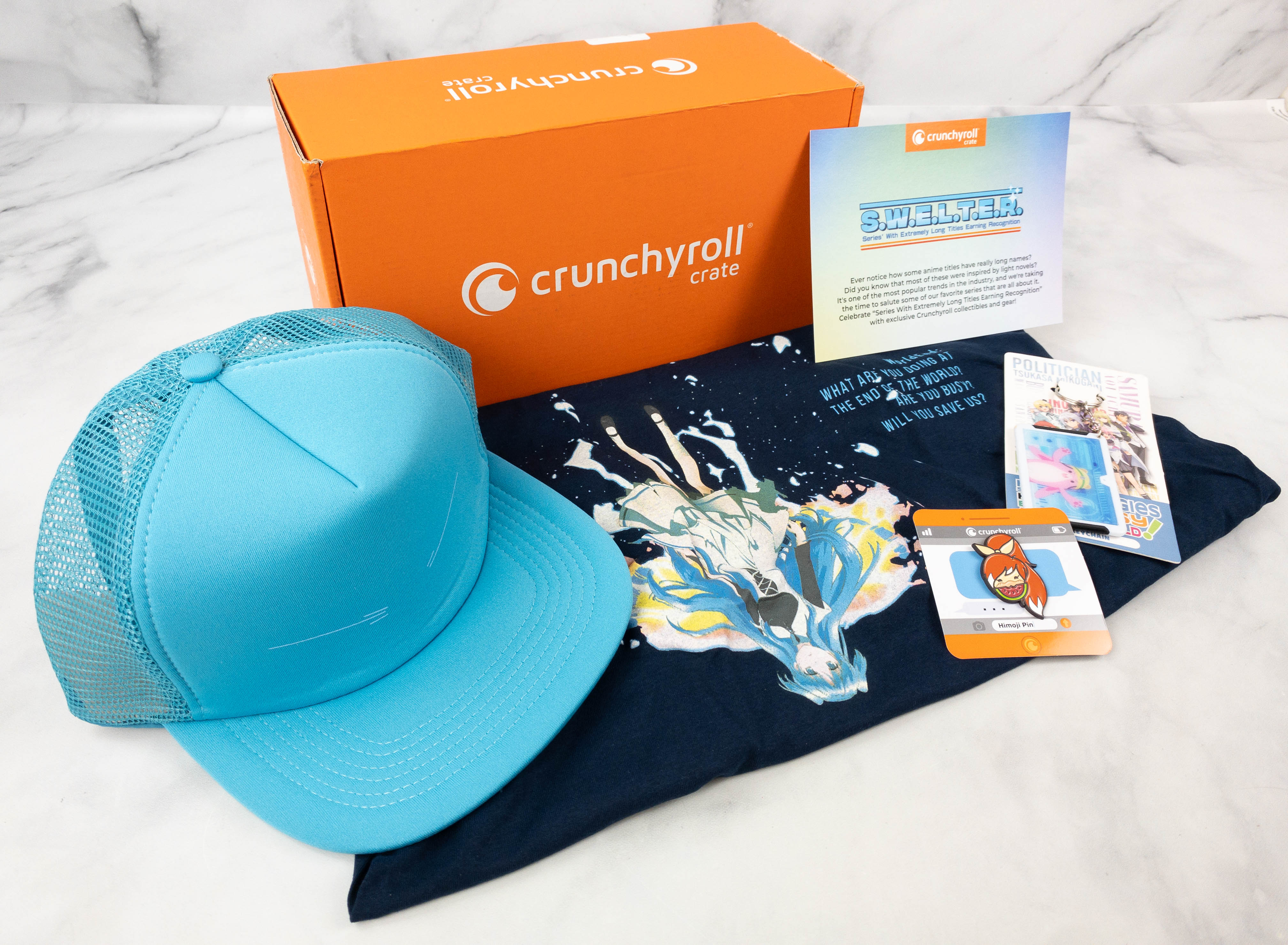 Crunchyroll Crate is a Loot Crate subscription that sends officially licensed items from Crunchyroll's best titles. Every box includes at least 4-6 items which may include collectibles, apparel, figures and more! This is different from Loot Anime, as Crunchyroll Crate focuses only on the featured anime titles from their own catalog while Loot Anime covers all anime franchises from the old ones to the new ones. Also, this box is available internationally! The box is $29.99 per month + shipping.
The box includes an information card. This month's theme is S.W.E.L.T.E.R. which means Series' With Extremely Long Titles Earning Recognition.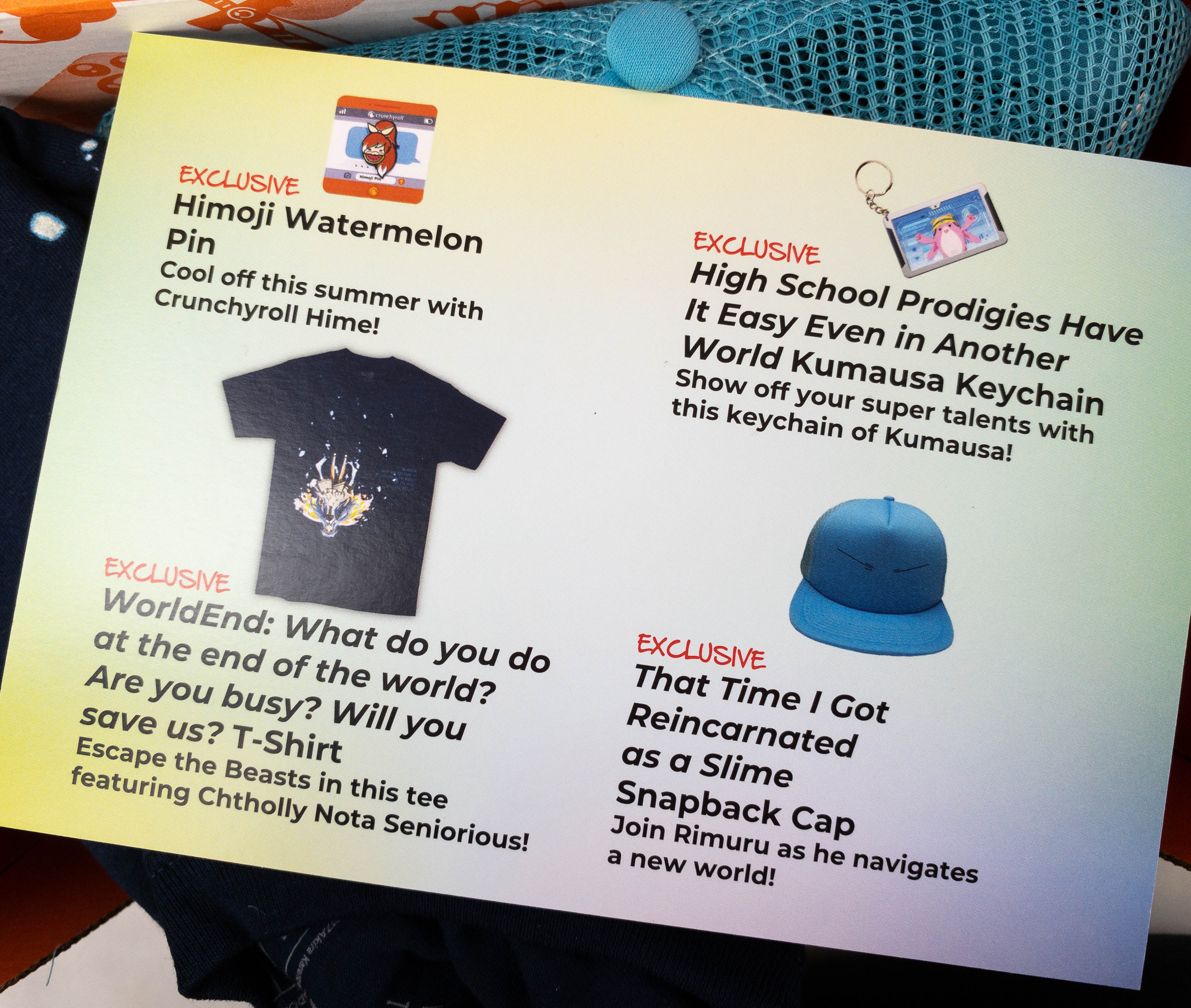 At the back, the card lists all the items inside the box, with individual item photos.
Himoji Watermelon Pin. This month's exclusive pin features Hime in emoji form! The design also features Hime enjoying a slice of juicy watermelon.
High School Prodigies Have It Easy Even In Another World Kumausa Keychain. Next up is a cute Kumausa keychain. The character is a computer created by Ringo Ohoshi, which took the place of her parents who abandoned her. High School Prodigies Have It Easy Even In Another World is an awesome light novel turned anime that focuses on seven genius high school students who found themselves in a medieval fantasy world!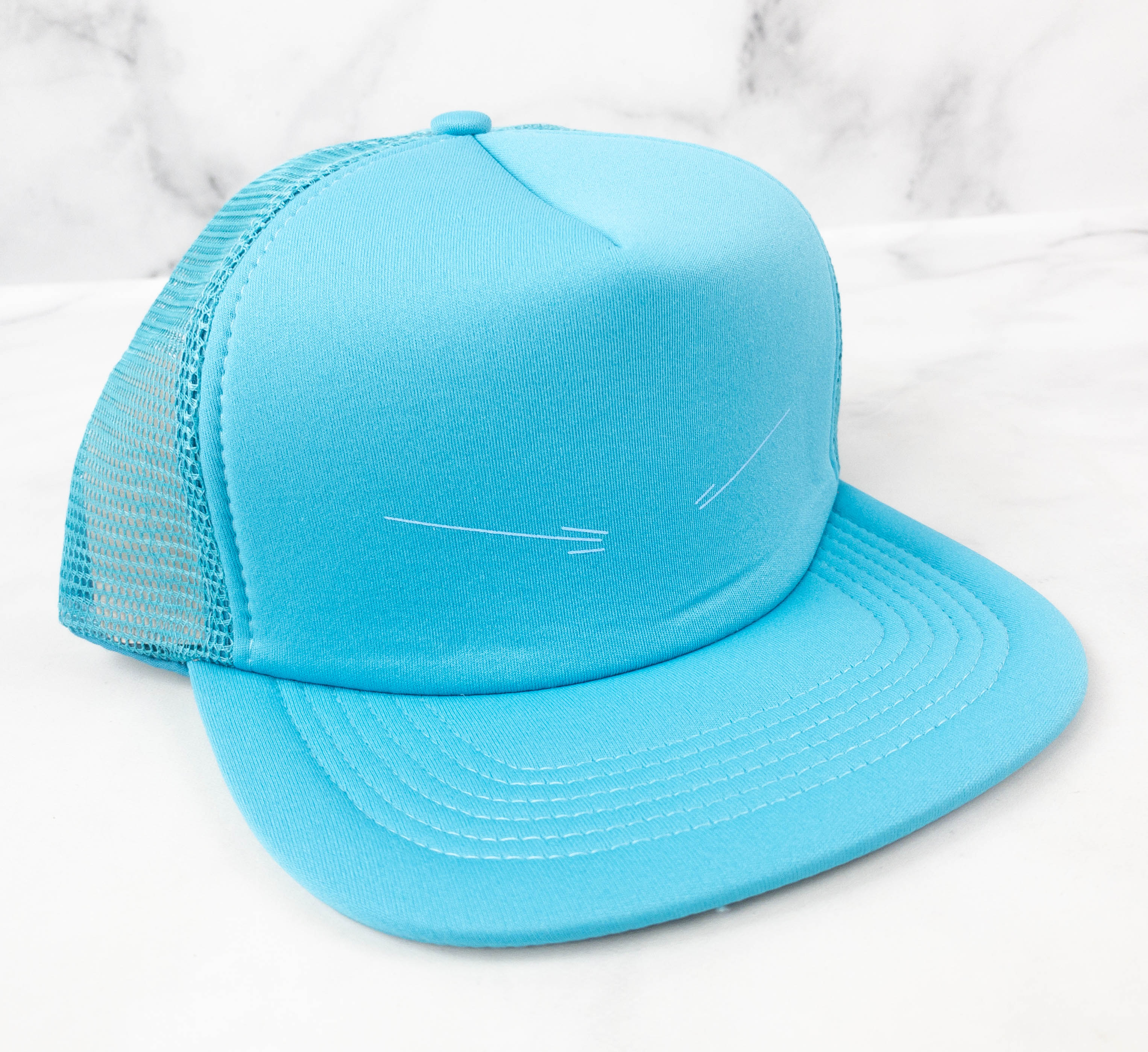 That Time I Got Reincarnated as a Slime Snapback Cap. Here's a nice blue cap inspired by Rimuru Tempest's slime form in That Time I Got Reincarnated as a Slime. For those who are not familiar about this light novel series, it's about an ordinary worker who is murdered and reincarnates in a sword and sorcery world as a slime with unique powers and gathers allies to build his own army of monsters.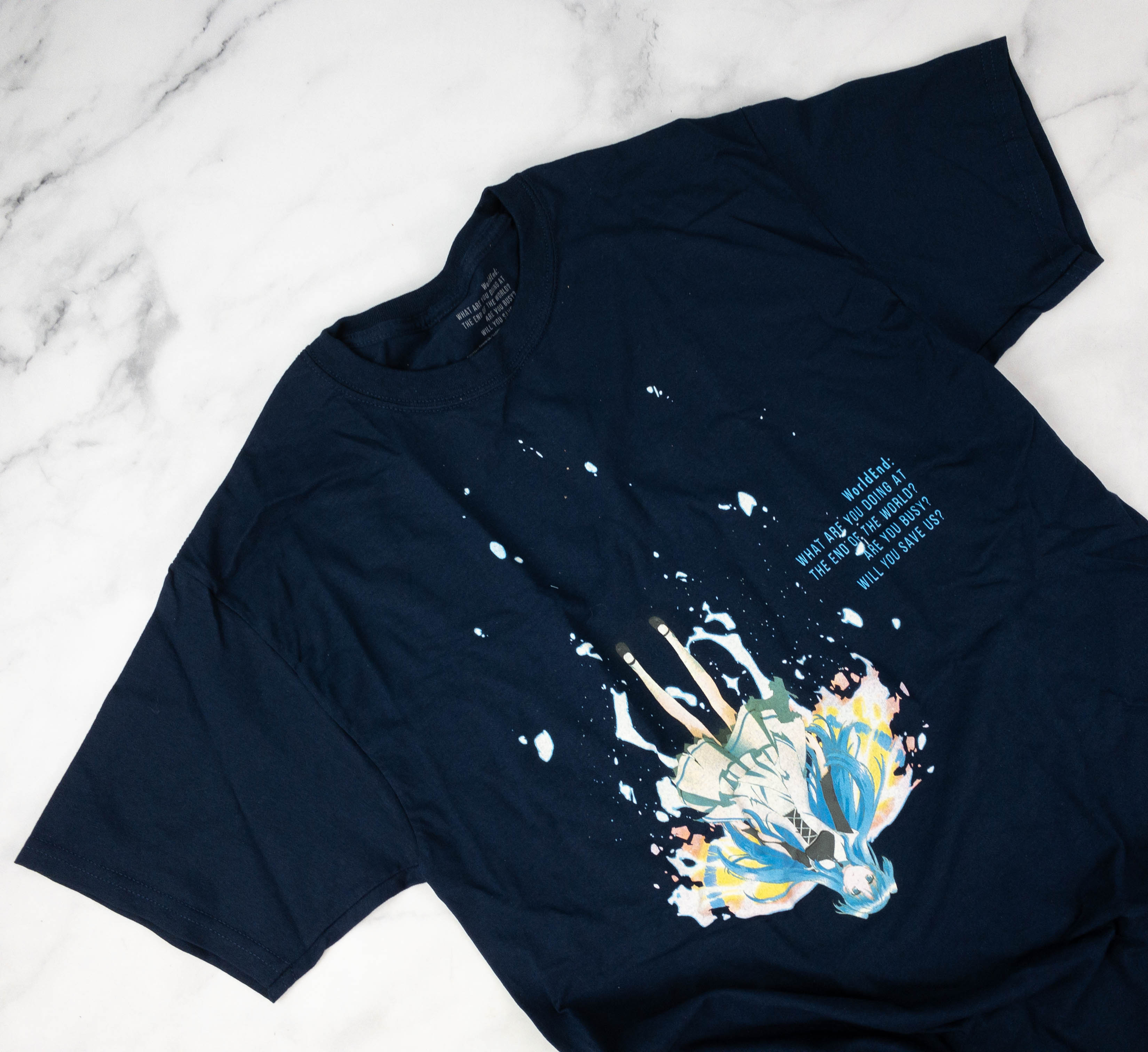 WorldEnd T-Shirt. Here's a really cool shirt that features WorldEnd (short for What Do You Do at the End of the World? Are You Busy? Will You Save Us?), a light novel series where human race almost went extinct at the hands of the fearsome and mysterious "Beasts". A printed graphic design shows Chtholly Nota Seniorious, one of the leprechauns who inherited the Seniorious Weapon.
Crunchyroll Crate has a cute theme this month, as they featured anime with ridiculously long titles! My favorite among them is That Time I Got Reincarnated as a Slime. It's a feel-good story and the worldbuilding is seriously amazing! The items included two wearables and a keychain, and they're all high quality. There's also another Hime pin to add to my collection! Overall, I'm really glad that they made a subscription that features the best Crunchyroll titles. This would make a wonderful gift for any anime lover as well!
What do you think of the Crunchyroll Crate box?