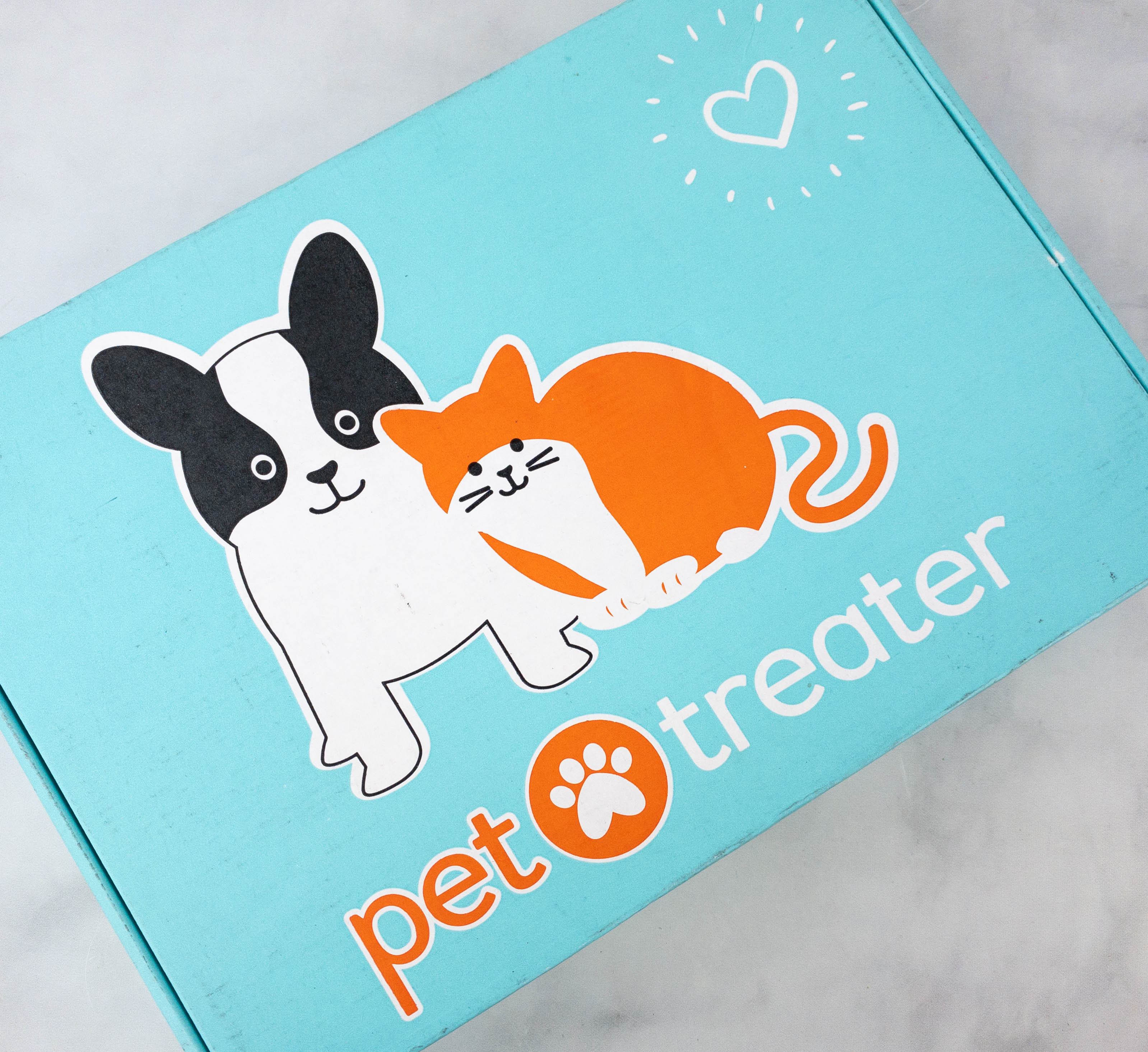 Pet Treater Deluxe Dog Pack is a monthly dog subscription. For $25 a month, each box is filled with 5-8 hand-selected items which may include fun toys, mostly USA & Canada made treats, and extra goodies! Small, medium, and large dog options are available. They also offer a smaller version for $15 called Pet Treater Dog Pack. Both of these subscriptions for dogs made our reader's list of their favorite dog subscription boxes for 2021 and 2020!
DEAL: Get 10% off your first month with coupon code DOGPACK10.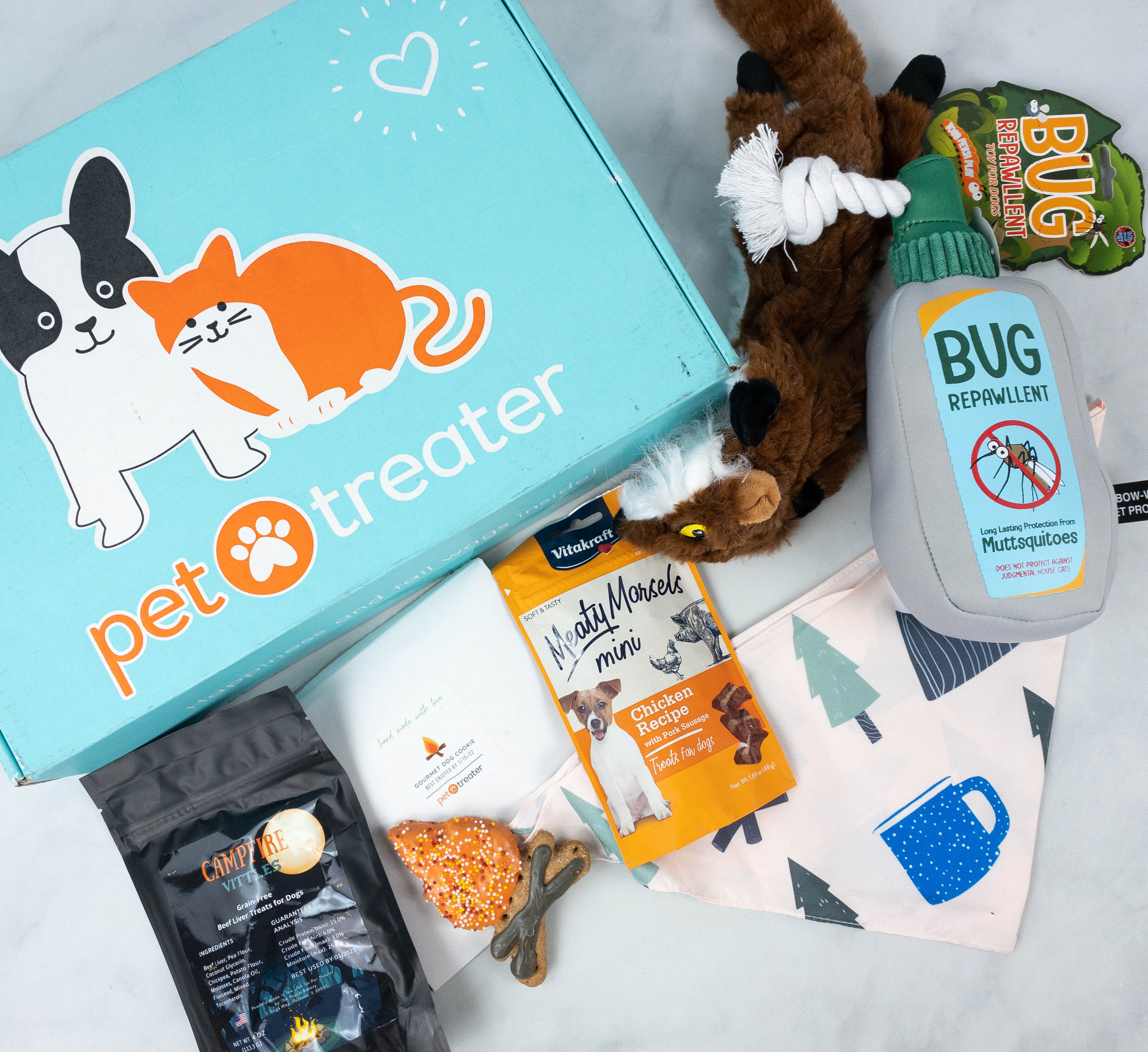 Everything in the September 2021 Deluxe Box!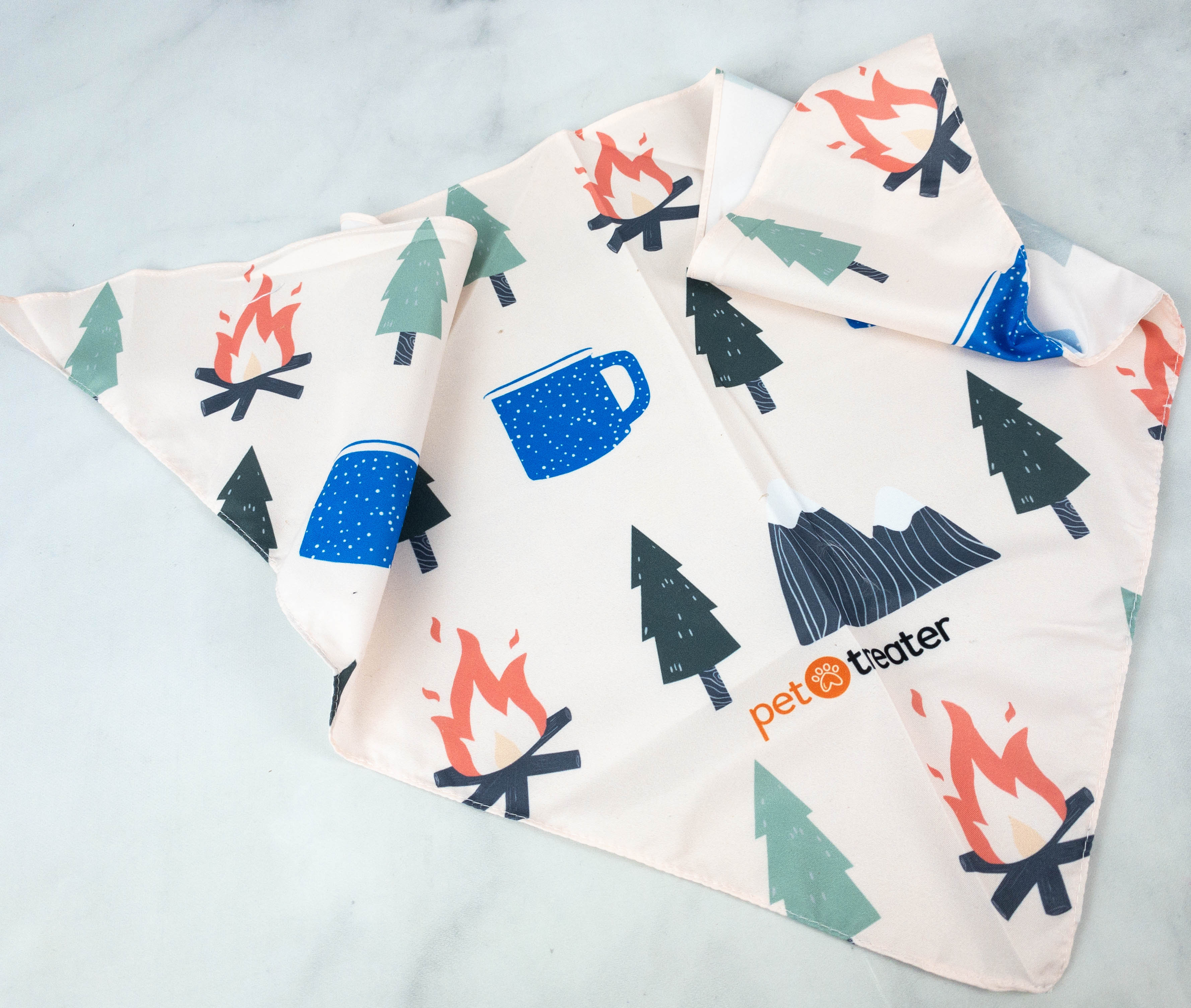 Bandana. This month's featured bandana is camping themed! It features items that can be found on a campsite, like a bonfire, a mug, and of course, trees. It's made from premium materials, so it's soft and lightweight. A Pet Treater logo can be found at the bottom part of the bandana.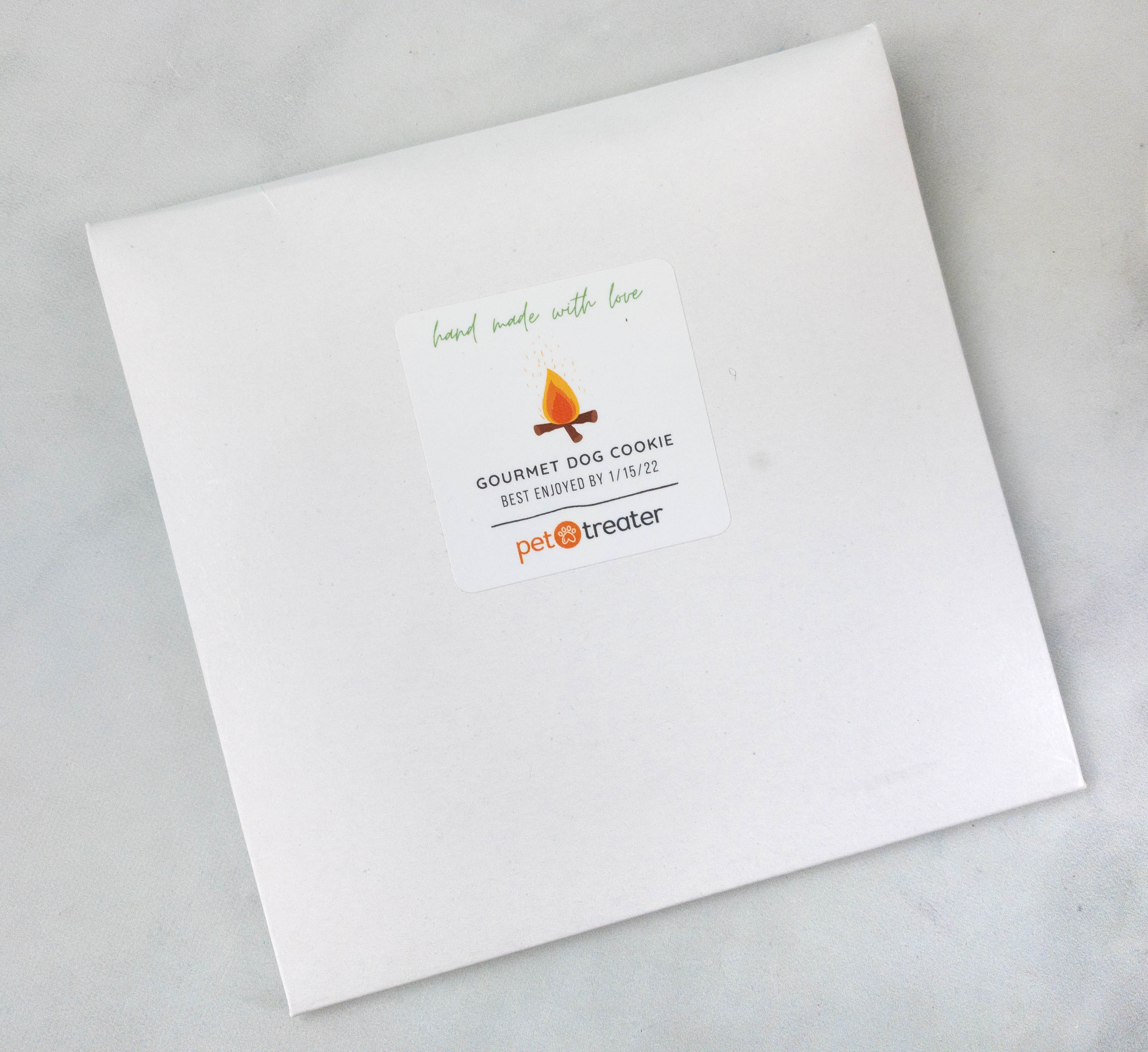 Gourmet Dog Cookie. Here's a staple in every Pet Treater box, a gourmet cookie for dogs!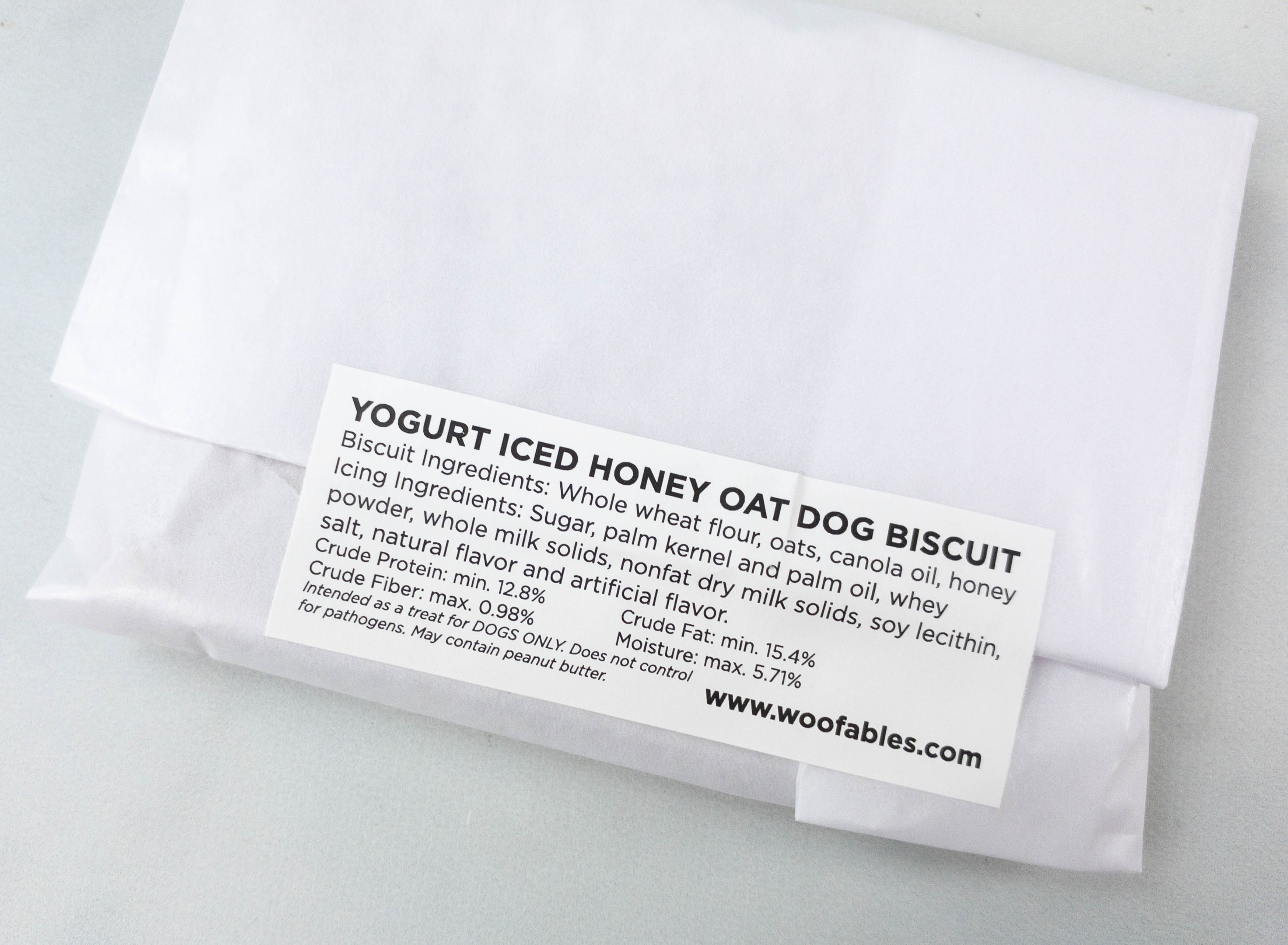 The cookie is made from premium ingredients that include whole wheat flour, oats, canola oil, and honey.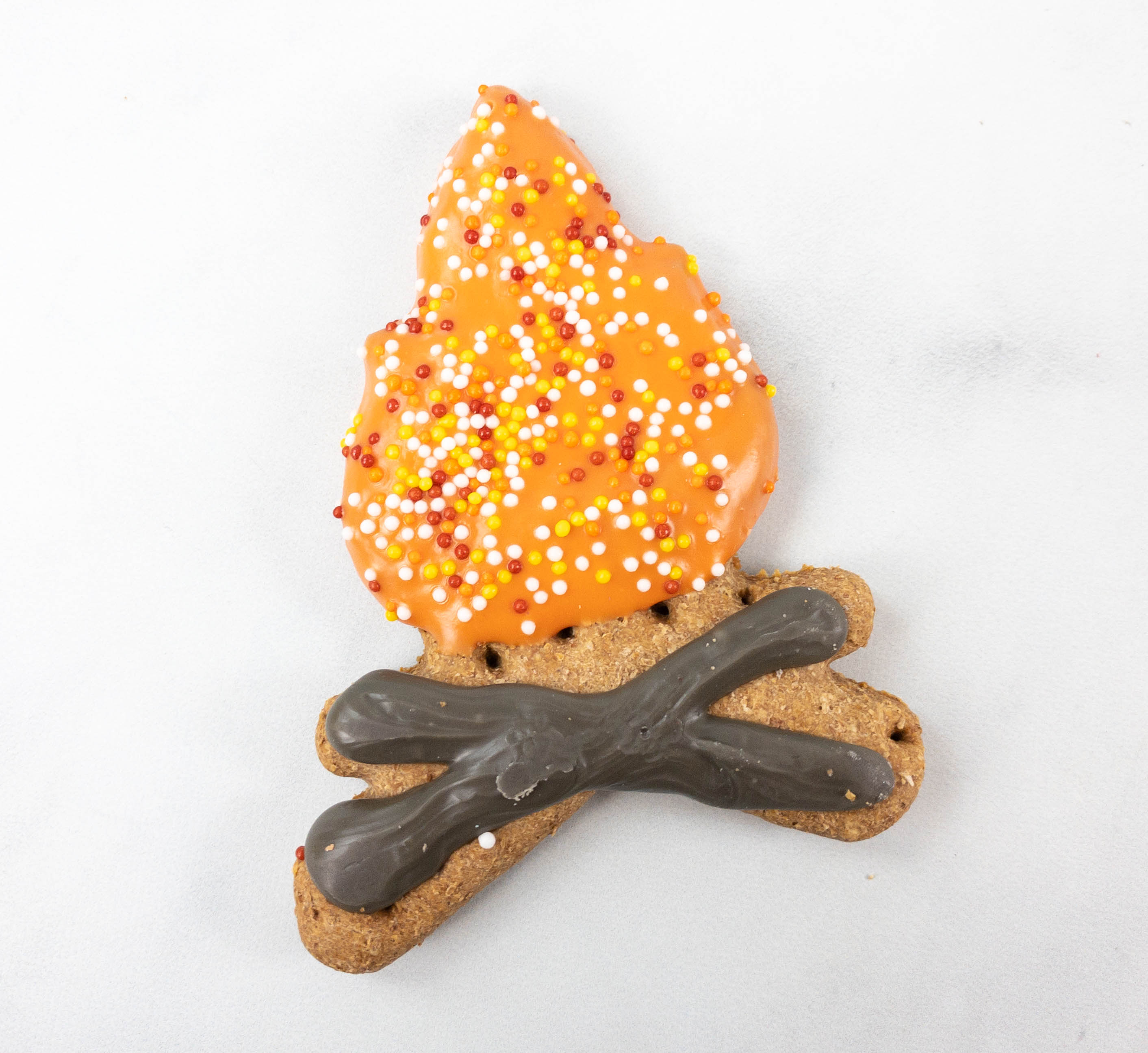 The gourmet cookie resembles a campfire, with a dog-friendly icing and some colorful sprinkles.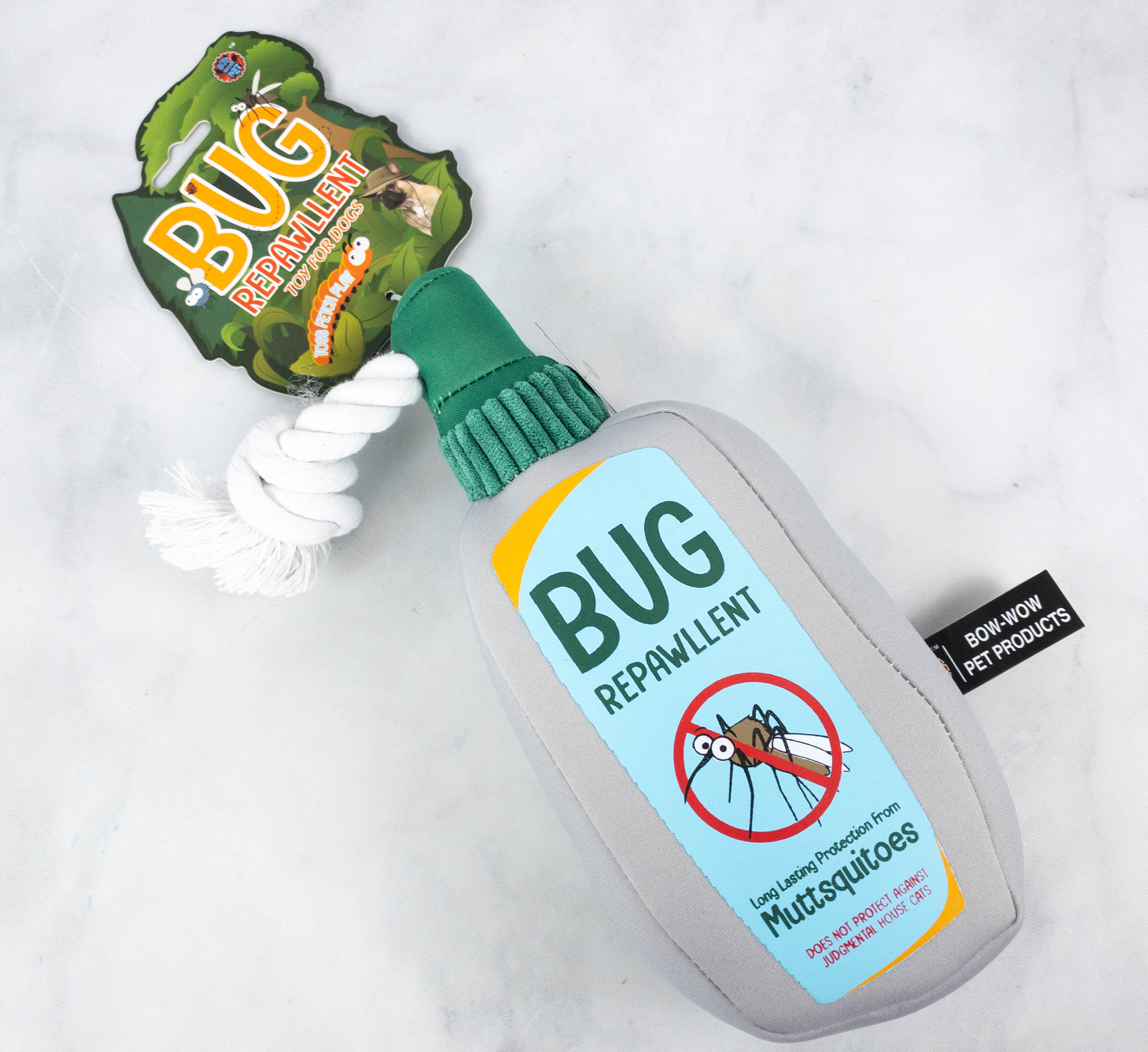 Bug Repawllent Dog Toy. The deluxe box also includes 2 dog toys. First up is a plushie that resembles a bottle of bug repellant. It's perfect for playing toss and fetch!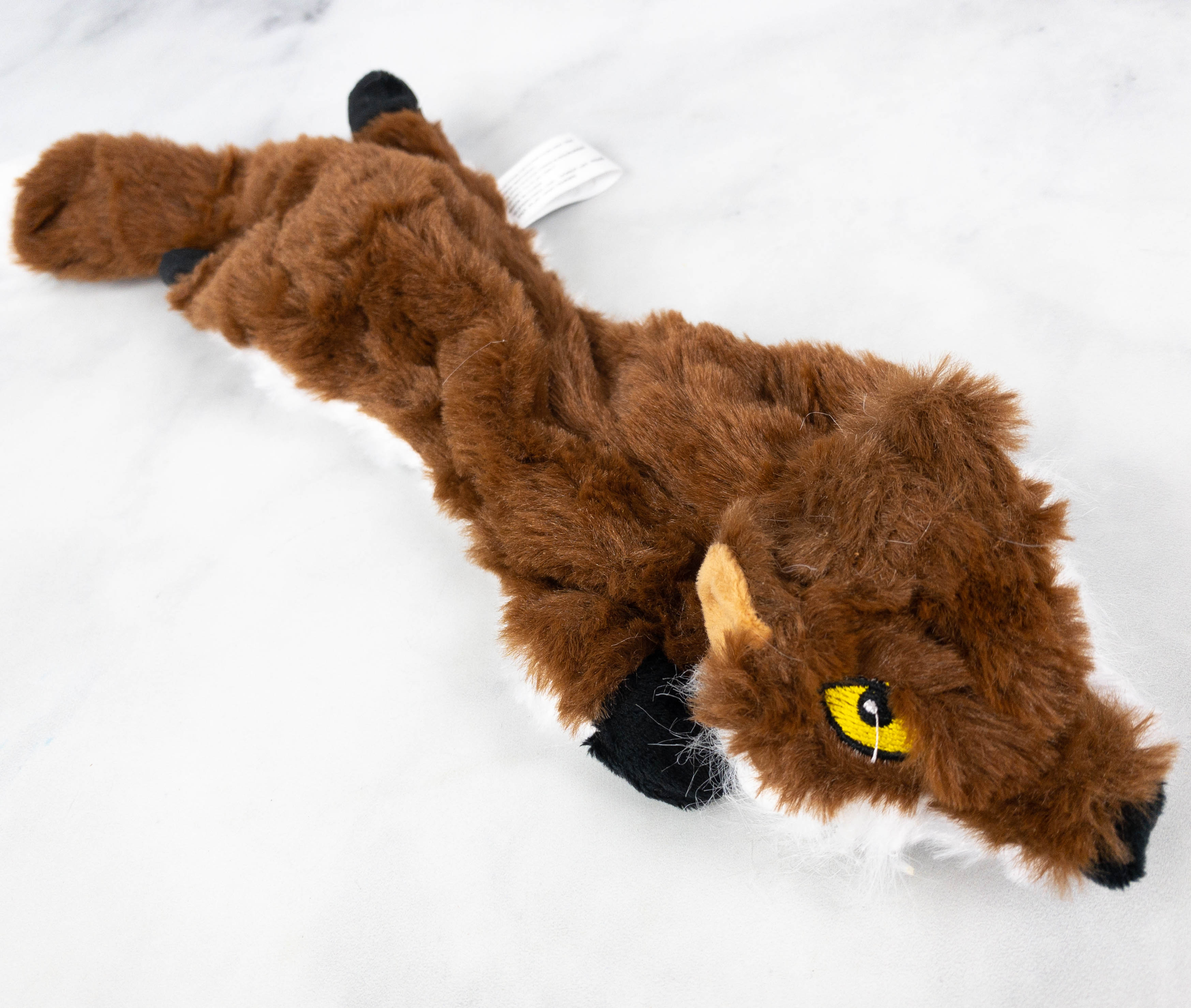 Dog Toy. The second toy is a furry wild boar plushie! It has a soft texture which makes it ideal for cuddling.
Vitakraft Meaty Morsels Mini Chicken Recipe ($5.78) The box will not be complete without the delicious treats! The first pack contains chicken flavored morsels with added pork sausage.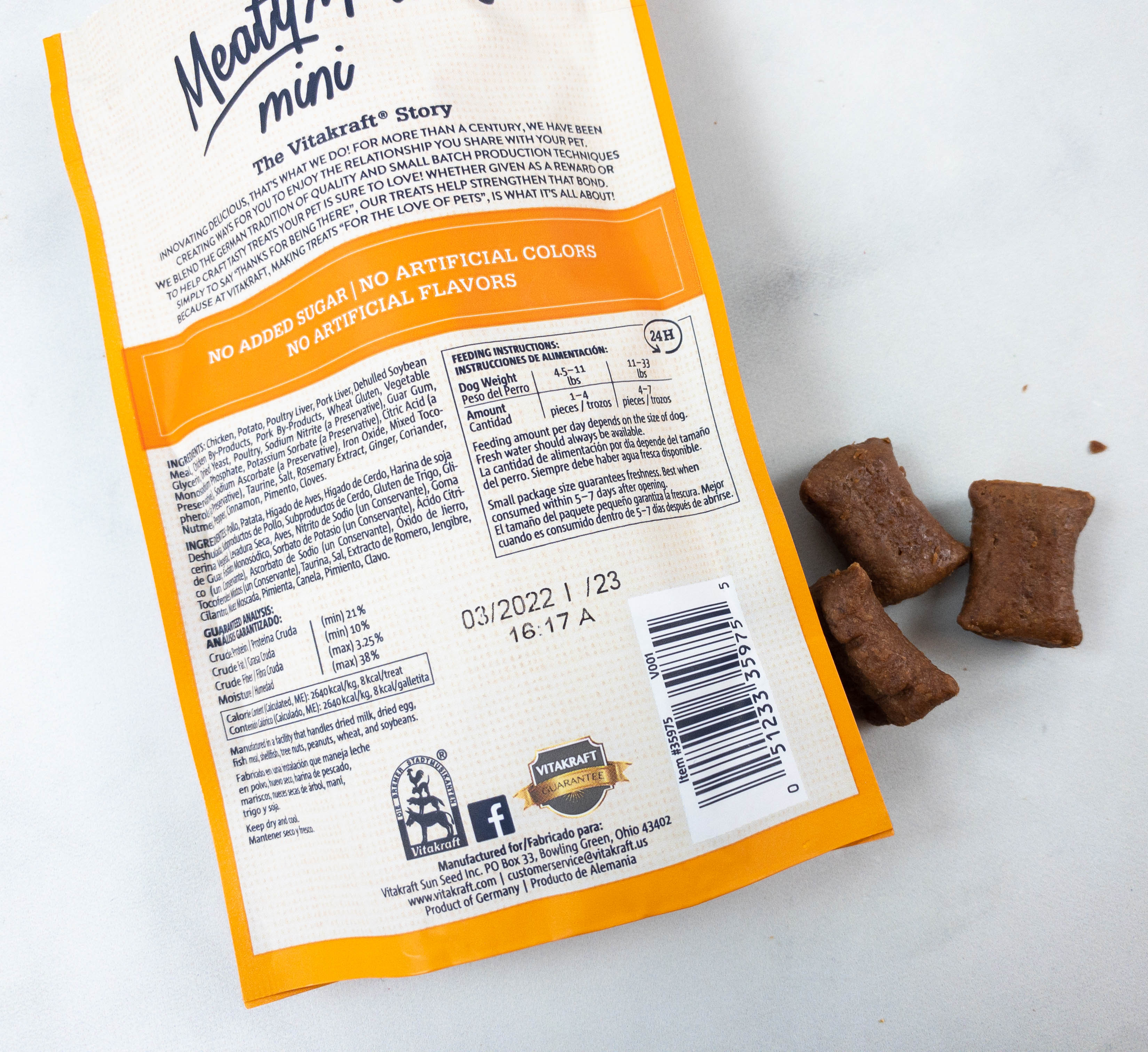 Each piece is soft and meaty! According to the packaging, these treats are also free from added sugar, artificial colors, and artificial flavors.
Campfire Vittles Beef Liver Treats for Dogs. The next treat is a pack of grain-free beef liver treats. This is an ideal treat for dogs of all ages, specially for dogs on raw diet. Aside from being a delicious treat, it's also a great source of iron and zinc which plays an important role in the immune system and metabolism of canines.
Pet Treater Deluxe Box is always jampacked! This month, it's camping themed and it included 2 engaging dog toys, 2 packs of delicious and healthy treats, a gourmet cookie, and another unique bandana! Dean really enjoyed playing with the toys and loved every piece of the treats. The bandana also looked perfect on him! This subscription never fails to make dogs and fur parents happy and satisfied. If you want multiple toys and treats for your dogs in one monthly box, this would make a good choice!
What do you think of this dog subscription?