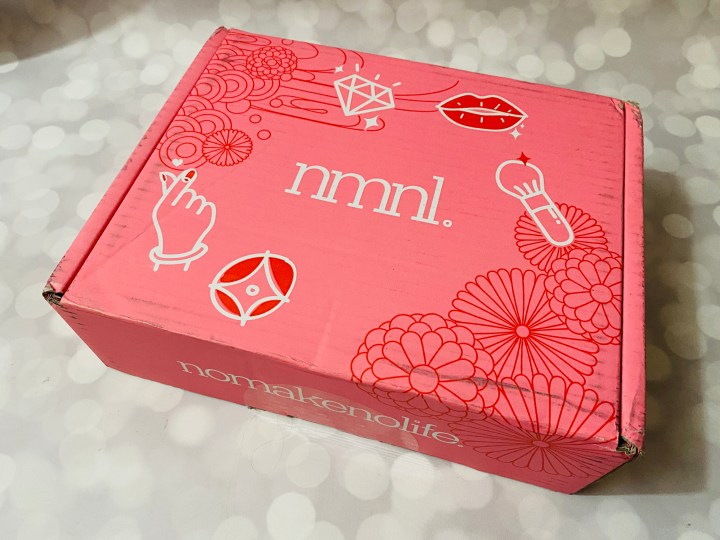 nmnl (nomakenolife) is a monthly beauty subscription box by the brains behind Tokyo Treat and Yume Twins. Each box has 8-9 Japanese and Korean beauty items, which may include skincare, makeup, hair care, bath & body items, and beauty tools. The subscription is $35 per month, but it can go lower if you subscribe to a longer subscription plan. It's $33.5 per month on a 3-month prepaid plan, $32 per month on a 6-month prepaid plan, and $31.5 on a 12-month prepaid plan. Shipping is $12.50 to the US, and is about the same for other countries.
Nomakenolife's subscription box made the list in our 2021 readers' choice picks of best makeup subscription boxes!
DEAL: For a limited time only, use the coupon code AFTER to get FREE After Party Bonus!
Monthly plan: FREE Berrisom HJorror Sheet Mask
3 month plan: FREE Etude House Tear Drop Eyeliner
6 month plan: FREE Etude House Face Shine Highlighter
12 month plan: FREE Etude House Play Color Eyes Palette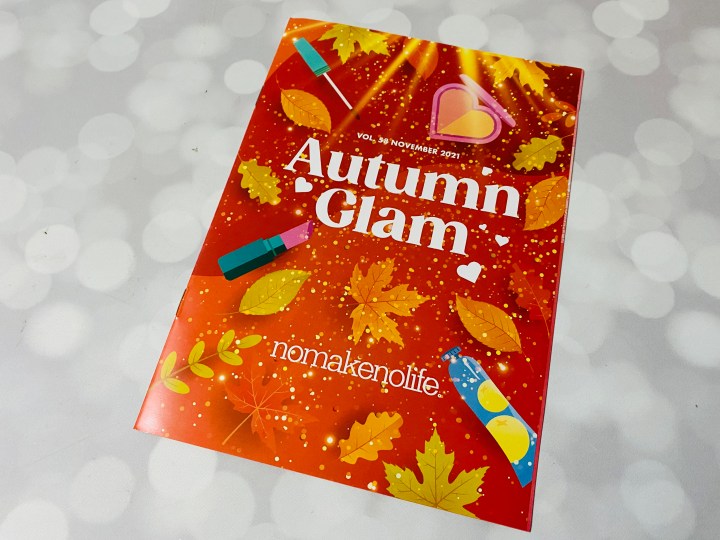 There's a mini-magazine included in the box. This month's theme is AUTUMN GLAM!
There's a QR code to track your streak for prizes!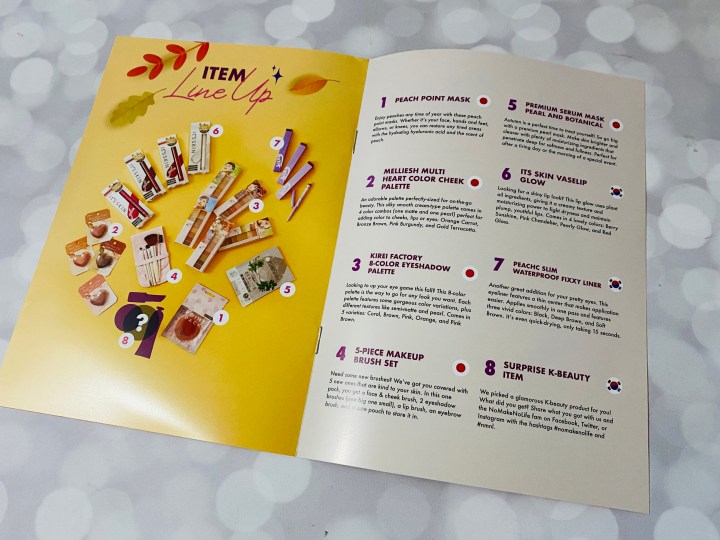 There's a list of items inside the box. They also included a group photo!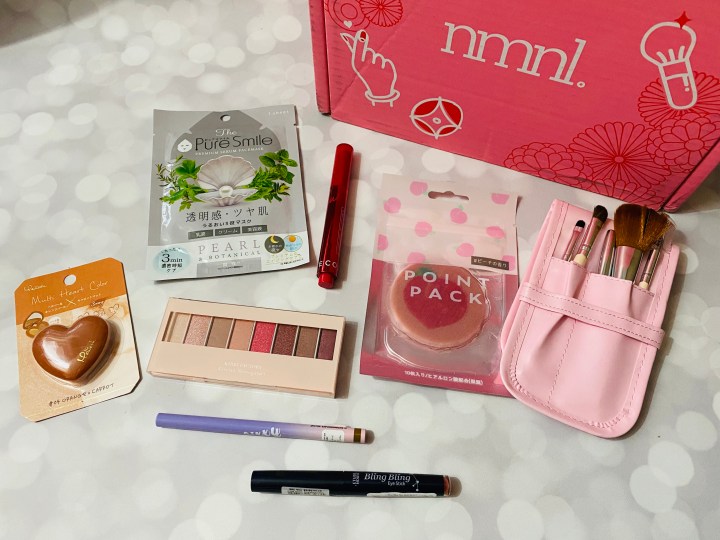 Everything in my box!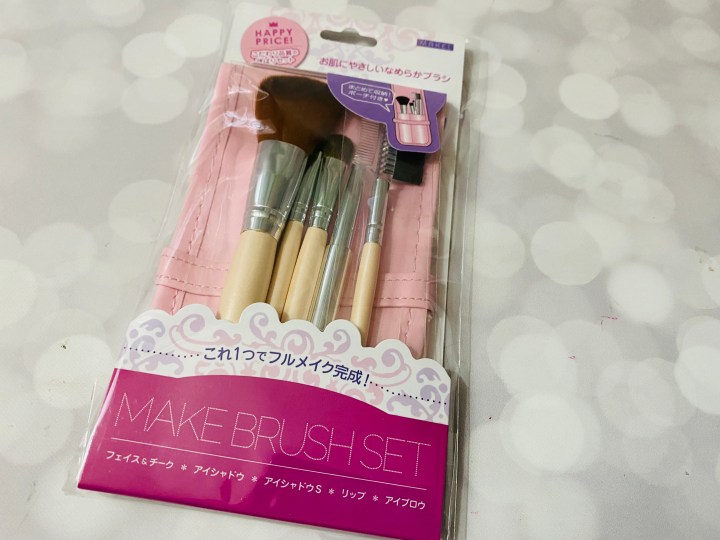 Mini Brush Set. How cute is this little brush set? It's perfect for traveling with!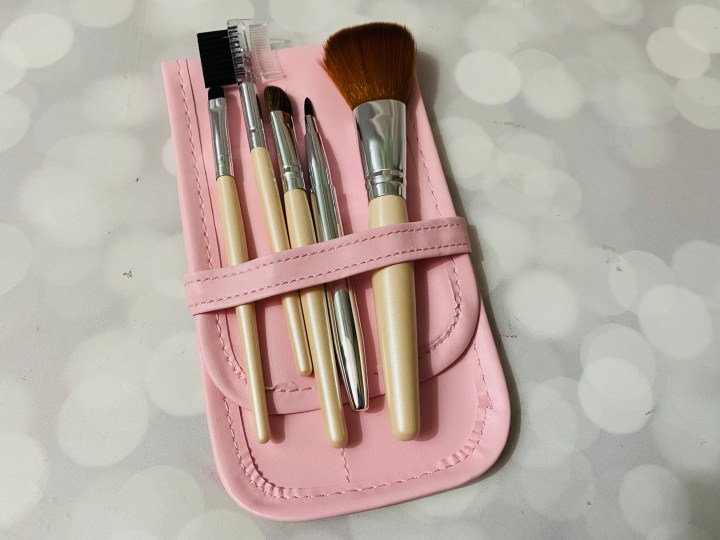 It includes a brow brush, a shader brush, a blending brush, a lip brush with removable cover, and a blush brush.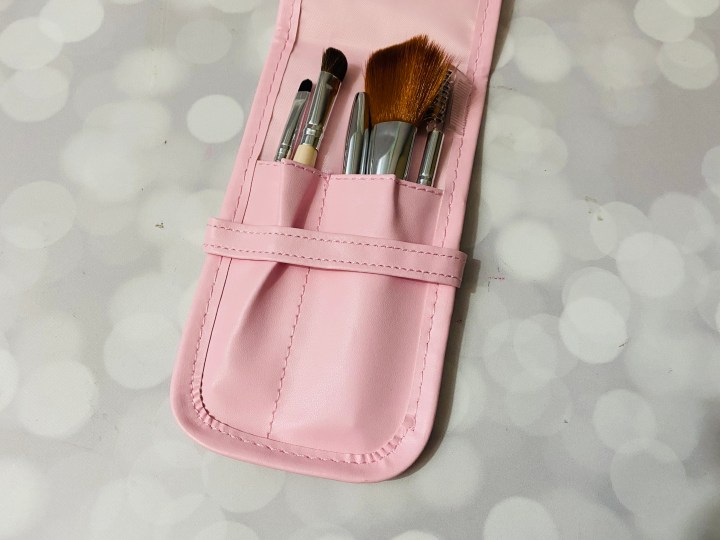 The quality is so-so, but these are great to throw into your suitcase for traveling because of the small size. They fit into the case which has a cover to keep them clean.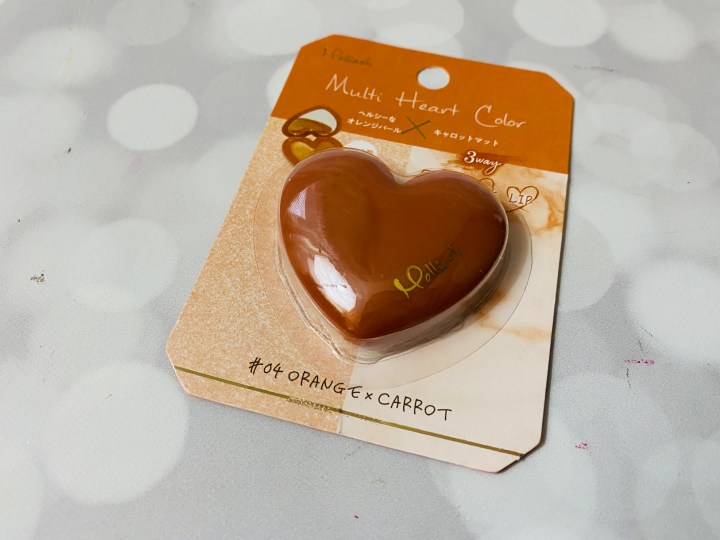 Multi Heart Cream. This cream can be used on lips, eyes, and cheeks. I'm not really into orange colours so I won't be keeping this myself but multi-use items like these are also great for travel because you can pack less!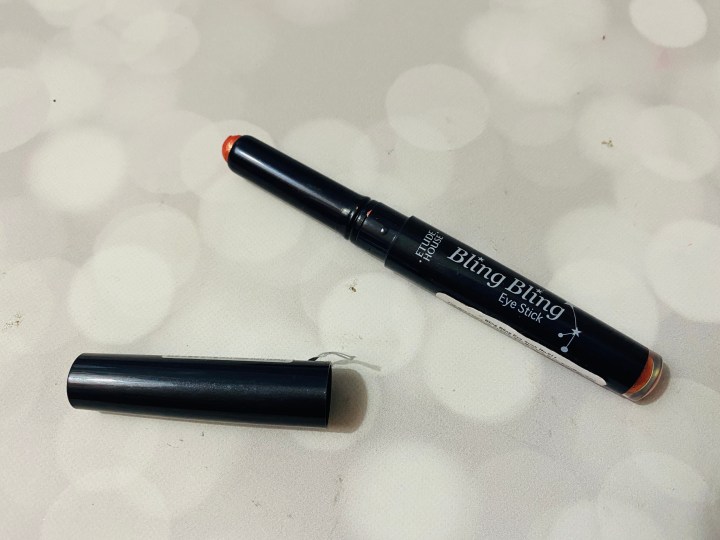 Etude House Bling Bling Eye Stick. Popular brand Etude House is featured in this month's box with an eye shadow stick. It's easy to use due to the retractable tip, so you can keep it safe from dings and nicks when not in use, and spin it up when it's getting dull.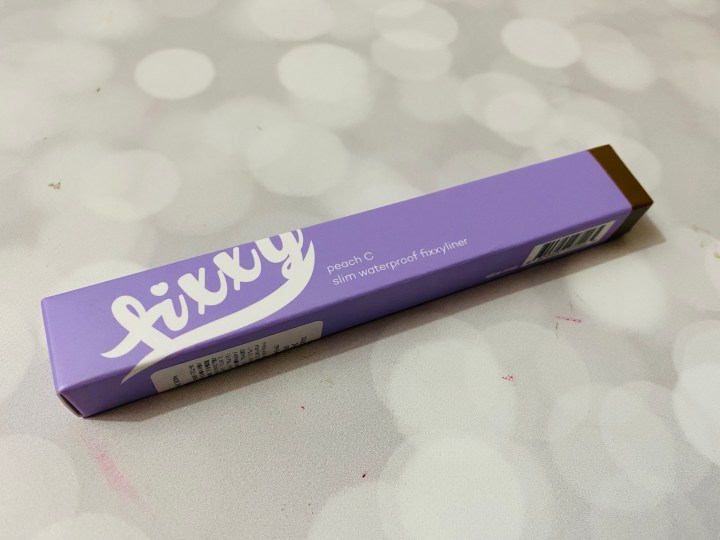 Fixxy Slim Waterproof Fixxyliner. I've never heard of this brand from Japan before!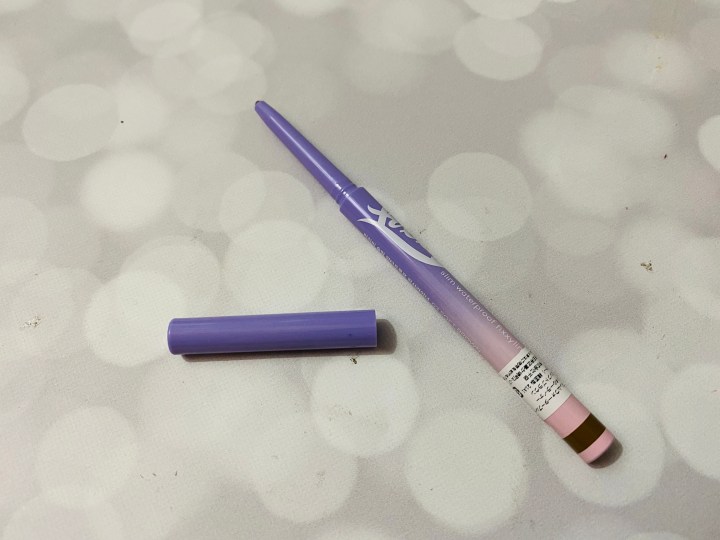 I'm loving this ombre packaging! The product itself is a waterproof eyeliner in a dark brown colour, and let me tell you it did. not. budge. As always I have swatches coming up, and when it came time to clean my hand this eyeliner was the last to move and took a lot of effort!
Kirei Station Eyeshadow Palette. A super cute eyeshadow palette with a generous eight shades included!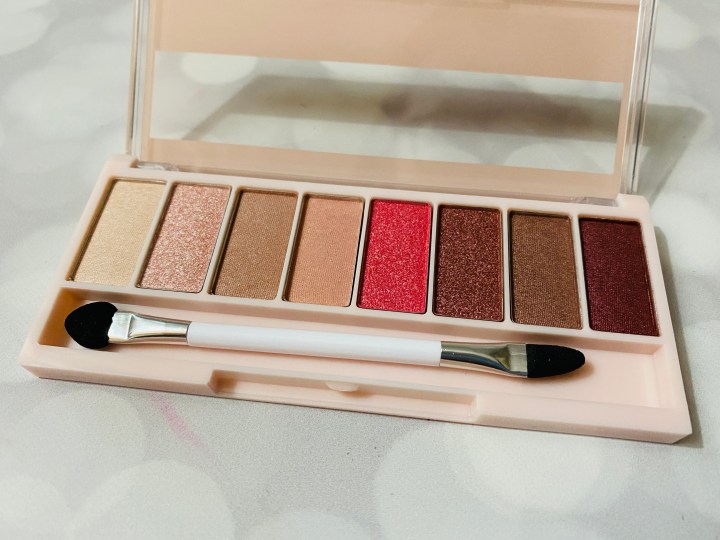 It includes a variety of shades from a light cream for highlights, up to darker colours to shade and line. A double ended applicator is also included.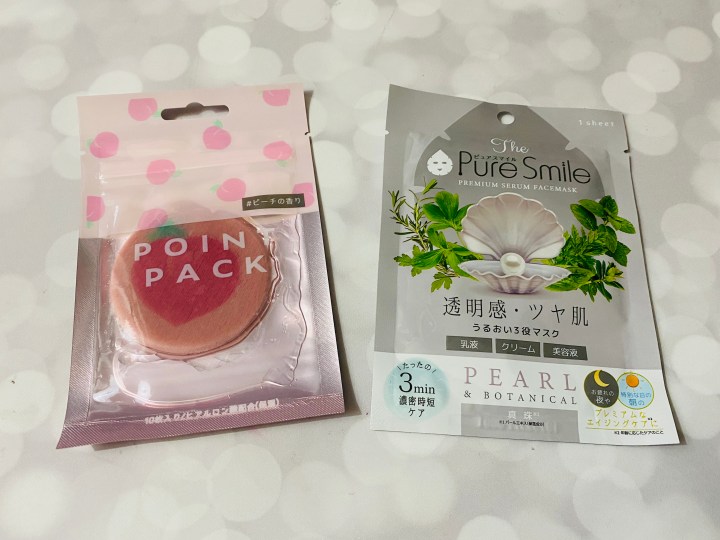 Point Pack. These adorable peach-themed point patches are small sheet masks you can apply on parts of your face and body that need some extra hydration. I love using them on my elbows and knees but they also fit perfectly on the cheeks.
PureSmile Pearl Botanical Sheet Mask. This sheet mask by popular brand PureSmile has both pearls to increase brightness in the skin as well as botanicals to soothe. This mask promises results in just 3 minutes!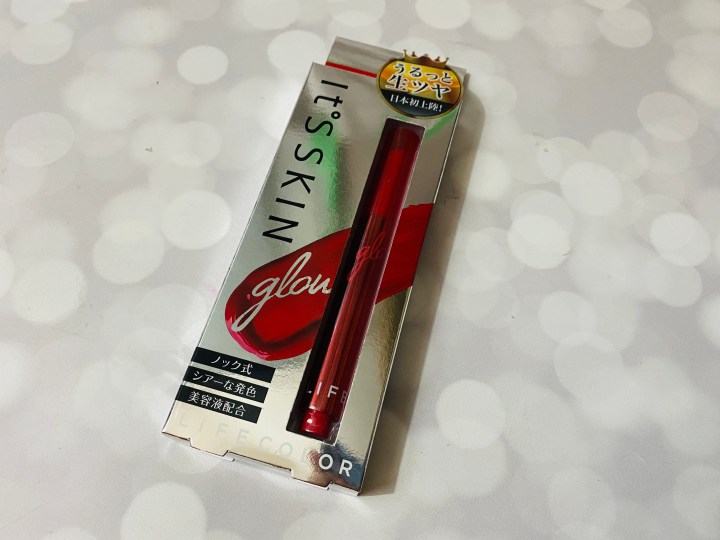 It's Skin Lip Gloss. This tint is such a beautiful colour and it has a gorgeous, glossy finish. It has a fruity scent.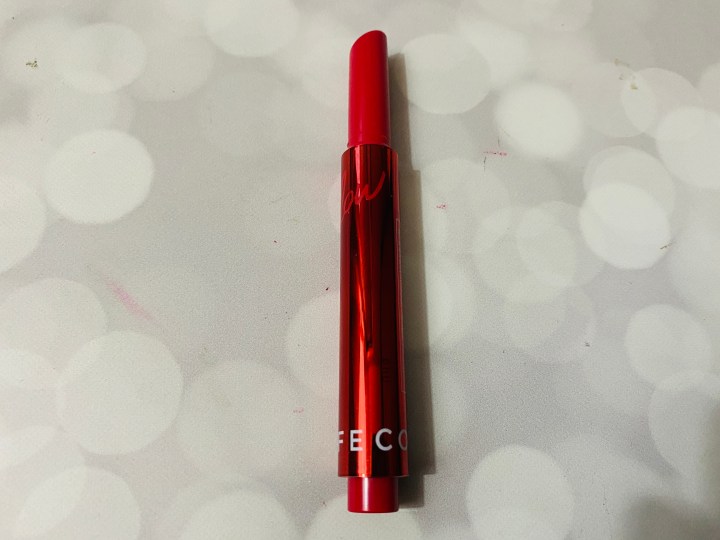 The packaging is super interesting because you click the bottom button to push the colour up instead of twisting!
Swatches! From left to right: Etude House, Fizzy, It's Skin.
The November nmnl box had a very glam feeling with shimmering eyeshadows, bold lipstick, and products to keep your skin fresh and glowing. There are also items that are easy to use and travel-friendly! This subscription is such a fun way to discover Korean and Japanese beauty brands, and it also keeps you updated about the latest beauty trends. If you're a beauty junkie looking for something new to try, this might be a good fit!
What did you think about this month's nomakenolife?