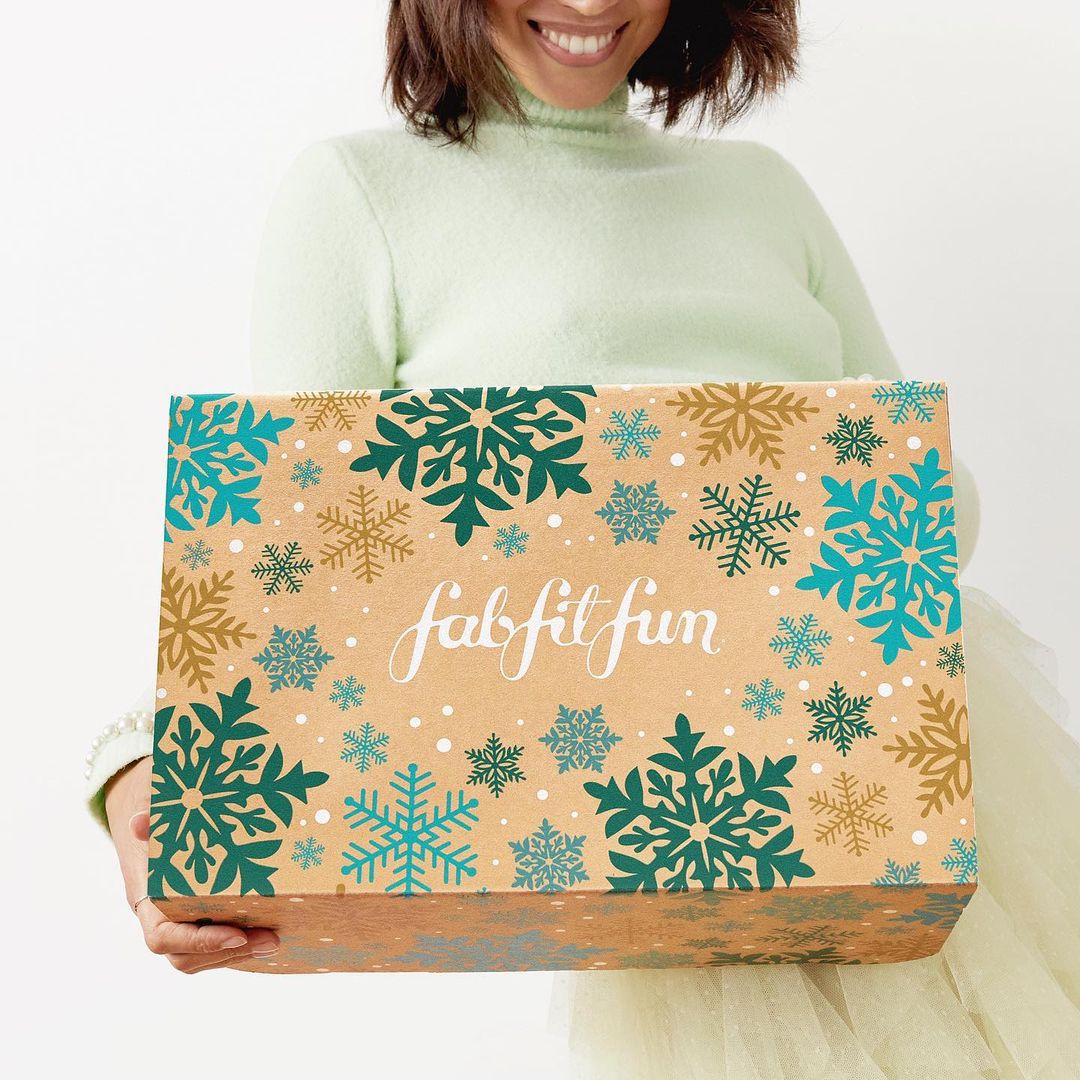 The FabFitFun Winter 2021 box FULL SPOILERS are here – see all of the items for every customization in the FabFitFun Winter 2021 box below! For choices one and two, all members (that's annual and seasonal) can take their pick! Annual member customization starts on November 2, and seasonal member customization starts on November 16. Missed the previous spoilers? Check out everything for choices 2 and 1, see the goodies that help you say Tis the Season or check out cozy and chic products for the holidays or the items to glam it up and get a fantastical finish plus products for a New Year, New You!
Not a subscriber? Use this link and coupon code FAB10 to get your first box for $10 off!!
All customization categories this season will include a mystery/surprise option!
Also, starting this Winter season, we're offering a Mystery Surprise choice in each Customization category! What this means is that if you choose this option, you will be surprised either with an item from that Customization category or another exciting item that will remain a mystery. These items could include products from past sales, boxes, or new items we haven't featured yet.* *We'll be offering this option across all Customization categories, and you can choose "Mystery Surprise" for any grouping you don't make a selection for, from categories 1-6. This is a fun way to add a little mystery to your box or if you're extremely indecisive like me, let us make the decision for you!
Each season, FabFitFun partners with an amazing charity or organization to bring awareness to a worthy cause! This Winter, it's Toys for Tots!
Oftentimes, it's the little things that bring the biggest smiles on children's faces. We're so proud to partner with Toys for Tots this season to spread holiday cheer and donate brand new toys to children who need them most. Every year, children are able to feel love and joy during the holiday season thanks to the Marines and local volunteers who set up Toys for Tots campaigns in over 800 communities across all 50 states.

Your donation will go towards providing toys, books, and other gifts to children in local communities through the end of December.
---
Winter 2021 Choice 1 – All Members May Choose (additional options $15 extra, while supplies last):
Summer & Rose Cozy Robe ($70 Value) – NEW!
Ready for the coziest winter of all time? Slip into our newly designed plush robe and enjoy a warm breakfast in bed while wrapped in a cloud — very dreamy. Add in pockets, a hoodie, and a belted tie for comfort and function in equal measure.
This will be $15 for additional choice and Add-Ons!
PMD Cleanser – Teal ($99 Value) – NEW!
PMD Clean is a smart facial cleansing device. With over 7,000 vibrations per minute, our SonicGlow™ technology not only ensures a deep cleanse, but provides a way to lift, firm, and tone problem areas for a more youthful appearance. Includes AA battery. Waterproof.
This will be $15 for additional choice and Add-Ons!
Short Stories LED Indoor Planter ($60 value) – NEW!
Grow fresh basil in the comfort of your own kitchen!

Features: multi-spectrum LED lights

Includes: device, USB cord, power adapter
Short Stories Travel Blanket in Ruby Wine ($68 value) – NEW!
This blanket is lightweight yet super cozy and warm to keep you comfortable no matter where your next trip takes you. Additionally, you can easily tuck this blanket away in its matching pouch, making it the ideal travel companion!
Sunday Riley A+ High-Dose Retinoid Serum ($85 Value)
Advanced-strength retinoid serum delivers a 6.5% solution of stabilized retinoid blends and botanical, retinol-alternative extracts into the skin. Combining 5% retinoid ester blend, 1% liposomal-encapsulated retinol blend, and 0.5% blue-green algae with natural, retinoid-alternative activity, this serum fights the signs of aging and improves the look of congested and UV damaged skin. Encapsulated CoQ10 helps to improve the appearance of aging or damaged skin, while rare, Hawaiian white honey, bisabolol, cactus extract, and ginger balance and soothe the skin for the appearance of a calmer, even-toned complexion.
Shipping Restrictions: CA restricted
Sunday Riley Luna Sleeping Night Oil (CAN ONLY) ($55 Value)
A next-generation retinol oil that boosts the look and feel of skin plumpness, while improving the appearance of wrinkles, redness, and pores for visibly younger-looking skin. Luna works throughout the night to deliver visibly youthful, luminous, even-toned skin in the morning. Trans-retinoic acid ester complex reduces the appearance of pores and wrinkles, while visibly improving the signs of premature aging: fine lines, uneven texture, age spots, dryness, and dullness. Balanced with blue tansy and German chamomile essential oils, both rich in soothing, blue azulene, visible redness and the signs of sensitivity are neutralized, for a calm, even-toned complexion.
Shipping Restrictions: US and UK restricted
UnHide Lil' Marshmallow Blanket in Charcoal, Rose, or Silver ($65 Value)
The member-favorite blanket is back! This time, the faux fur blanket is featured in 3 gorgeous shades: Charcoal, Rose, or Silver! Snuggle up with this blanket on the couch or use it as chic home decor.
Herschel Mica Tote ($59.99 Value)
We found the most perfect tote that will comfortably carry all of your essentials. The Ash Rose tote features a zippered compartment, two inside pockets, and extended handles that allow it to be easily worn on the shoulder. You can pack your laptop, phone, makeup, and more! We know hopping from holiday parties to family events (not to mention getting back into the office) can be chaotic, so let us help you keep all your holiday cards and gifts organized! We love the dusty rose shade that is the perfect neutral to go with just about anything in your closet! And of course Hershel is amazing – the Canadian based accessories brand is known for it's timeless style, attention to detail and overall quality. This is going to be a bag that is with you for a while.
Mark & Graham Wine Opener ($49 Value)
Designed to open your favorite wine at the touch of a button, this electric corkscrew makes happy hour a breeze. Crafted from durable stainless steel, this battery powered wine opener works on all cork types and features a built-in foil cutter for added convenience. You're sure to impress your guests when it's time for happy hour! If you have ever suffered from corkscrew crumbles in a glass of wine – you already know why this is a must have. It's super high quality with a sleek design that we know you will love.
---
Winter 2021 Choice 2 – All Members May Choose (additional options $15 extra, while supplies last):
Sonix Bluetooth Speaker – – NEW!
Portable speaker powered by bluetooth. Since 2010, Sonix has dedicated themselves to being the best in tech by transforming tech accessories into unexpected cult favorites amongst fans, influencers, and celebrities alike. As the creator of the original pretty+protective cases, Sonix continues to expand into categories for the everyday lifestyle that protect, assist, accessorize and beyond. This includes best sellers – Beyond UV+O3 Sanitizing Boxes, Air Guard Face Masks, & the Candle Collection to name a few. Sonix pieces are recognized across the globe in over 20,000 retailers by it's distinctive gold foil Sonix logo and in the hands of stylesetters worldwide.
This will be $15 for additional choice and Add-Ons!
Shipping Restrictions: cannot ship to UK
Ryan Porter Holiday Votive Collection ($48 value) – NEW!
Enjoy a candlelit ambiance in your home this season with these 2.25 oz candles made from a 100% soy wax blend. If you choose this item you will receive 3 candles, 1 in each of the following scents: Warm Cinnamon, Warm Chocolate, Winter Pine.

Warm Cinnamon (pink)
– Cinnamon
– Clove
– Vanilla

Warm Chocolate (green)
– Chocolate
– Vanilla
– Cinnamon
– Honey

Winter Pine (red)
– Pine Needles, Lemon Zest
– Cassis, Wildberry
– Cedarwood, Eucalyptus

GLAMNETIC Virgo Magnetic Eyelashes + Soo Future! Mini Magnetic Felt Tip Eyeliner Pen in Deep Space ($72.98 Value)
Add an extra "wow" factor to your makeup look with these gorgeous lashes. The eyeliner pen gives you a highly pigmented wing while keeping your lashes in place all day with its strong magnetic hold. The lashes are made from top-quality synthetic fibers for an all-natural look. They're also vegan-friendly and feature six magnets on the back to hold tight onto the magnetic eyeliner all day.
Shipping Restrictions: UK restricted
Glow by Daye Pacific Dream Duo Set ($40 Value)
2 in 1 reversible bonnet duo set is perfect for overnight protection to prevent frizz, maintain hair's moisture, reduce breakage, preserve styles and more. Designed to fit any and all your many hairstyles. This spacious, luxurious sleep cap is also adjustable.
Our Place Layered Lunch Box with Clips + Utensils ($35 Value)
The cutest way to meal prep! Just about the same size as Bentgo but slightly taller. 2 stackable containers with 2 compartments on top layer and one large bottom layer. The top layer nests into the bottom for storage.
Sur La Table 4-Piece Silicone Utensil Set in Red or Grey ($40 Value)
Set includes Spatula, Spoon, Slotted Spoon, and Slotted Turner. Engraved Sur la Table logo on handle, FSC wood handle.
Lilly Pulitzer Ceramic Mugs Set of 2 ($42 Value)
Coffee or tea? Whatever your morning routine calls for, give it some color with our printed ceramic mug. Ceramic mug with gold handle.
Soia & Kyo Woven Scarfigan with Fringe ($85 Value)
The perfect scarf-cardigan crossover by SOIA & KYO is crafted with our signature woven fabric in a modern colour blocking design with a simple fridge edge. It drapes beautifully over the shoulders, and is staple for an effortless change in season.
The Bright Angle Elixir Olive Oil Bottle – White ($56 Value)
The Elixir Bottle is designed to store olive oil, vinegar, soap, and other liquids. Handcrafted from white clay, the Elixir Bottle adds a touch of beauty to any decor. Includes oil stopper.
Dimensions: 3″ x 3″ x 9.5" excluding oil stopper.
Size: 24 fl oz
Short Stories Black & White Bowl Set ($39 Value)
These stackable bowls make the perfect addition to all your holiday parties and family get-togethers! Layout your food spread in style with this chic ceramic bowl set! Cause we can agree that food tastes better when it's in a cute dish right?
---
Winter 2021 Choice 3 – All Members May Choose  (additional options $10 extra, while supplies last):
OUAI Detox Shampoo + Massager Bundle ($40 Value) – – NEW!
A duo featuring a clarifying shampoo that deeply cleanses away dirt, oil, and product buildup with apple cider vinegar and a scalp massager to nourish and strengthen the scalp. The Detox Shampoo + Scalp Massager is the perfect combination to restore hair after days laying out in the sun at the beach or pool. The Detox Shampoo helps to cleanse and remove impurities while the Scalp Massager helps to stimulate the hair follicle and promote growth. Detox Shampoo is free of SLS, SLES, phthalates, and parabens. It is safe for all hair types, including color-treated, keratin-treated and Brazilian blowouts.
BITE Beauty™ Power Move Hydrating Soft Matte Lipstick in Sugar Buns ($28 Value)
Bold clean color in a hydrating, soft matte finish lipstick. Lasting lightweight wear. Nourishing cocoa butter. Power Move Soft Matte Lipstick in the shade Sugar Buns in the signature, soft-touch Bite lip component.
Kate Spade Rise & Shine Stud Earrings – Set of 2 ($68 Value)
These petite studs set glass pearls and cubic zirconia crystals against gold-plated metal for a sublime effect.
Koral 1lb Ankle/Wrist Weights ($35.00 Value)
These 1LB ankle weights can help you tone and tighten your body. Targeting your legs and glutes by adding extra resistance. Suitable to wear whilst working out, running and walking.
True + Luscious Lucky Glow Palette Vol. 2 ($46 Value)
A multi-dimensional complexion palette that features expertly curated, buttery bronzers, highlighters and blush that can be layered together seamlessly to create a luminous glow. Handcrafted with pure, concentrated pigments in a sheer base, each luxurious shade can be worn on its own or blended to create an endless range of looks from a healthy glow to full glam.
Masontops Mason Jar Cocktail Shaker Kit ($40 Value)
Shake up your favorite cocktails in the comfort of your own home! The bundle includes a mason jar, spoon and fork, strainer with pour spout, and rubber shot glass for all your cocktail needs.
Dr. brandt skincare Collagen Serum ($60 Value)
This concentrated serum is infused with a custom blend of key amino acids that help preserve and boost collagen levels to maintain younger-looking, glowing skin. This formula contains six key amino acids, which together make up almost 80% of collagen's natural composition. These six key amino acids work to help minimize the breakdown of collagen by counteracting the effects of skin scavengers, including free radicals while supporting the skin to continually produce its own natural collagen. The peptide-rich formula also maximizes and strengthens the formation of collagen fibers, increasing skin's resilience and elasticity over time.
Michael Kors Beanie with Pom ($48 Value)
Add a flirty touch to your winter ensembles with this chic gray beanie. The cozy beanie features ribbed detailing, a fluffy pom pom, and a Michael Kors metal logo stitched on the fold.
---
Winter 2021 Choice 4 – All Members May Choose  (additional options $7 extra, while supplies last):
Briogeo Scalp Revival Charcoal + Tea Tree Scalp Treatment ($32 Value)
A soothing and detoxifying scalp treatment that balances hydration and provides relief to an itchy, irritated, flaky scalp.
Briogeo Curl Charisma™ rice amino + avocado leave-in defining crème ($20 Value)
For those with wavy, curly and coily hair texture types – 2A to 4C. This curl crème is infused with rice amino acids, avocado oil, quinoa extract, and tomato fruit ferment extract to enhance moisture and definition for soft, bouncy, and vibrant curls.
Briogeo Farewell Frizz Heat Protectant ($24 Value)
This lightweight finishing formula is infused with a nourishing blend of rosehip, argan, and coconut oils to smooth hair, enhance shine, tame frizz, and thermal protect up to 450°F.
TULA The Cult Classic Purifying Cleanser ($28 Value)
A cult favorite, this refreshing gel-based face cleanser removes dirt, impurities & makeup without stripping or over-drying. Prebiotics, probiotic extracts & turmeric leave skin purified, clarified & balanced. Get ready for a good skin day, every day.
Shipping Restrictions: cannot be shipped to UK
Way of Will Slim Deep ($37.50 Value)
Formulated with pure essential and carrier oils designed to penetrate deep into the skin to firm, tighten, and tone. The delicate citrus scent instantly uplifts, creating a feeling of liveliness and brightness.
---
Winter 2021 Choice 5 – Annual Members May Choose (additional options $7 extra, while supplies last)::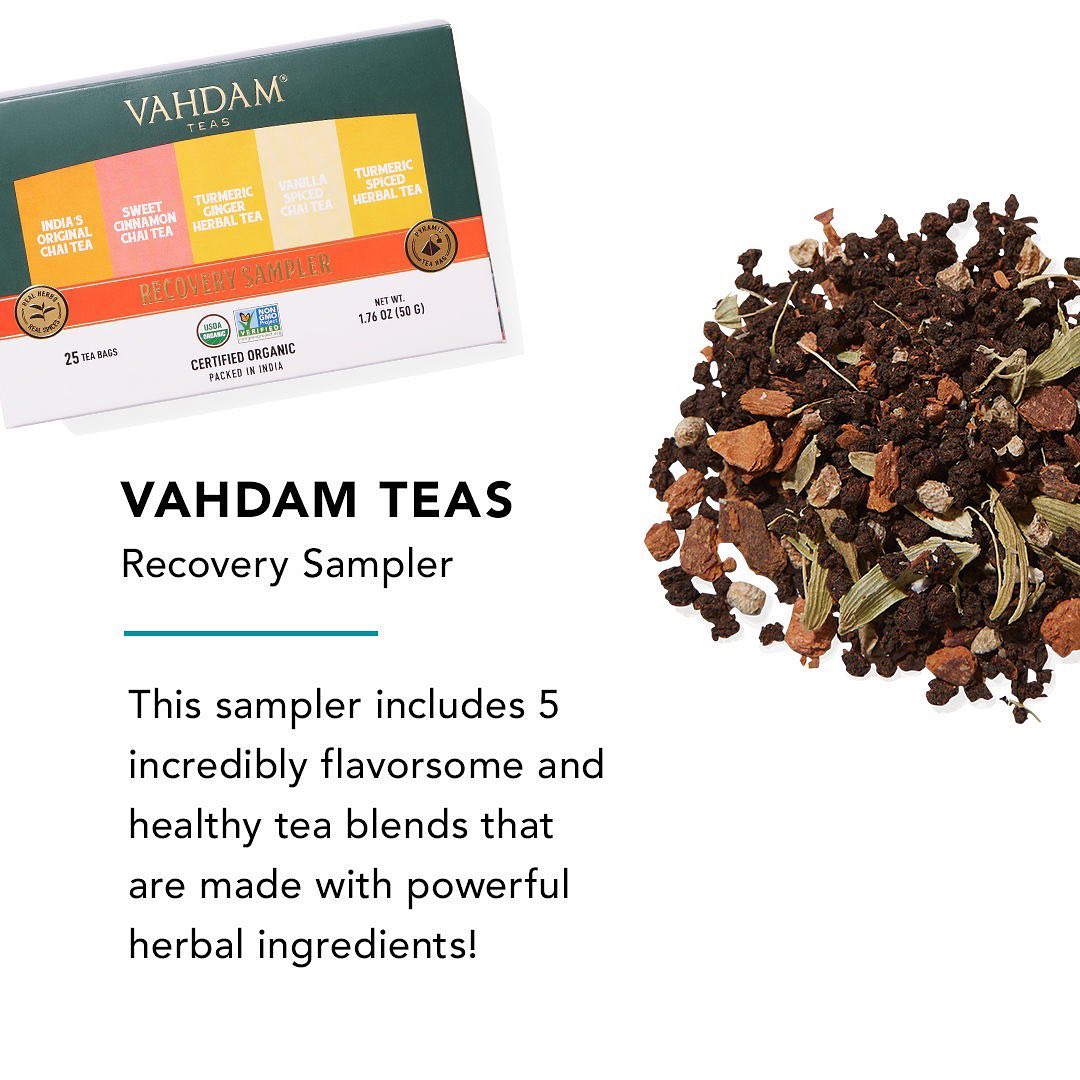 Vahdam Teas Recovery Sampler ($25 Value)
A signature assortment of our in-house blends that boast of enriching flavors, range of health benefits, immunity-boosting properties, and the most exquisite aromas. Tastefully handpicked.

Epare Milk Frother ($24.95 Value)
A barista-grade frother built to last. Prepare frothy coffee creations at home with the push of a button. Foams half & half, soy, almond or coconut milk; whips cream; mixes matcha and stirs protein shakes quick. Save money by making delicious lattes, cappuccinos and more in the comfort of your own kitchen! The stainless steel whisk shaft won't wobble or bend when foaming your favorite milk. And it cleans up easily in soapy water. Battery-powered, easy to hold, and quiet!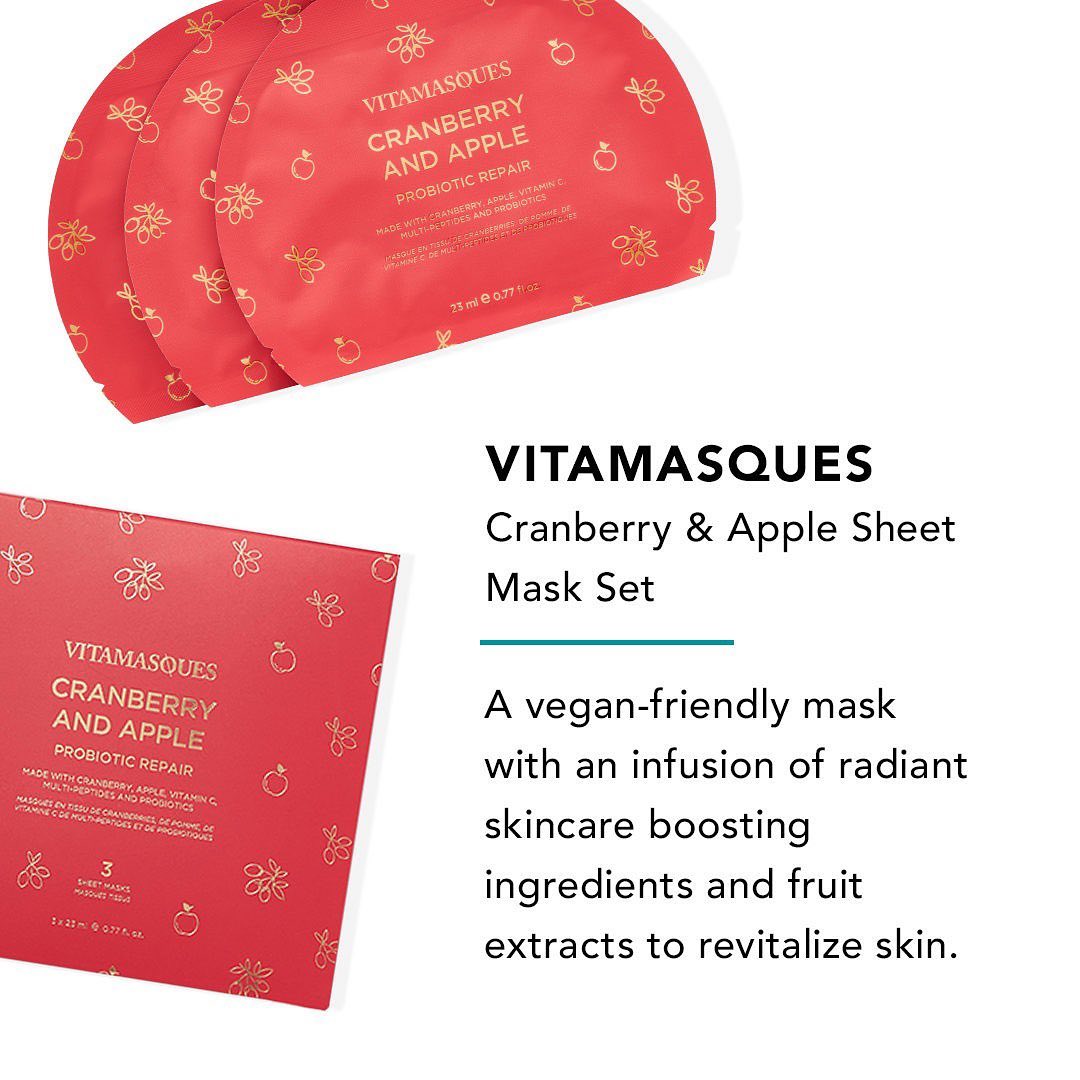 Vitamasques Cranberry & Apple Sheet Mask Set ($24 Value)
Uses a classic triple-layer sheet mask technology for enhanced moisture retention within the sheet, and increased absorption rates within the skin. Cranberry & Apple Sheet – Probiotic Repair – Made with Cranberry, Apple, Vitamin C, Multi-Peptides and Probiotics
A vegan-friendly mask with an infusion of radiant skincare boosting ingredients.
Free-from; Parabens, Mineral Oils, Triclosan, Phthalates, Animal Cruelty, Sodium Lauryl Sulfate and Gluten.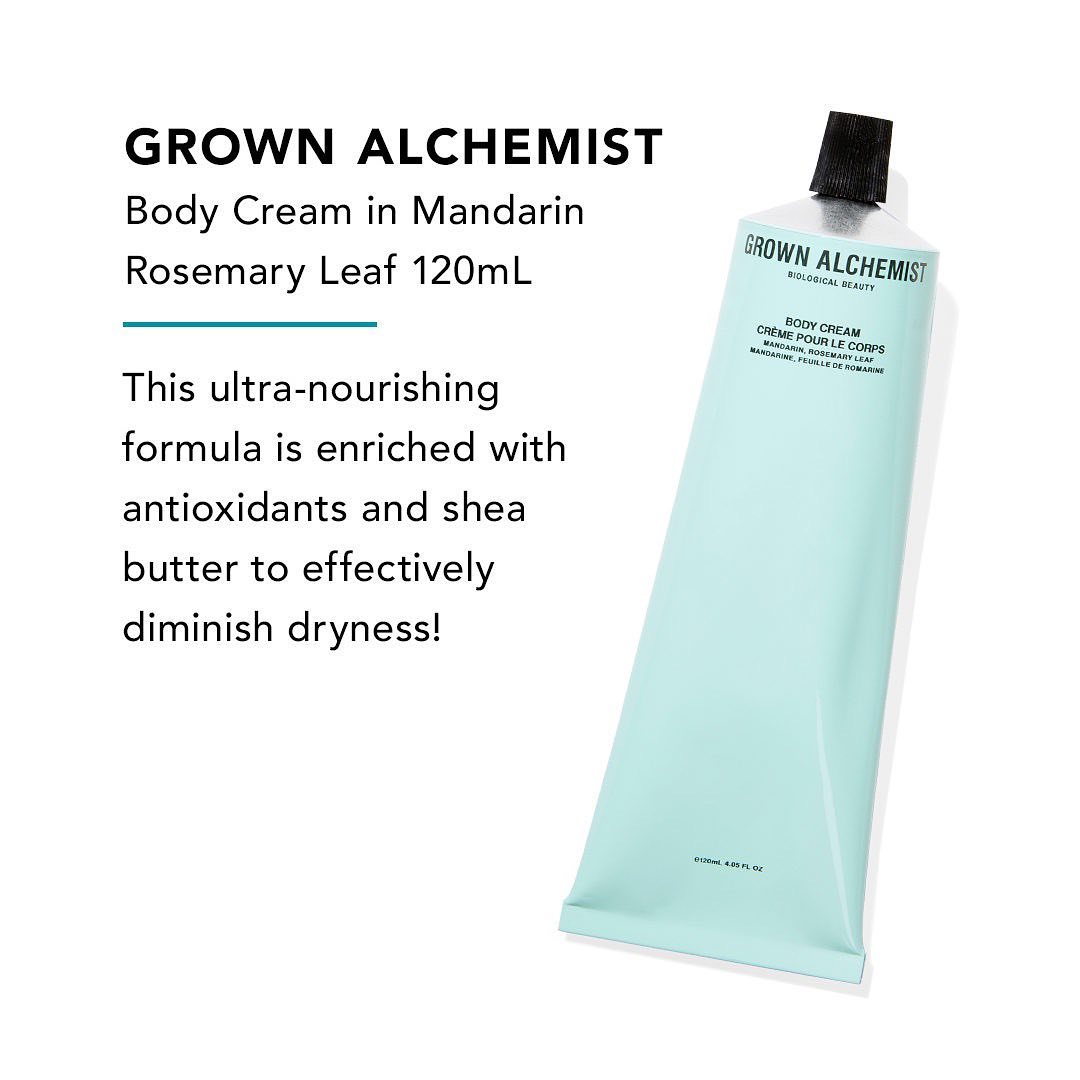 Grown Alchemist Body Cream in Mandarin Rosemary Leaf 120mL ($26 Value)
Winter dryness will be a thing of the past when you use this hydrating body cream. It's formulated with potent bioactive ingredients, like shea butter and jojoba oil, to noticeably moisturize and soothe dry skin. It also features vitamin C from cold-pressed mandarin orange oil to improve the skin's suppleness.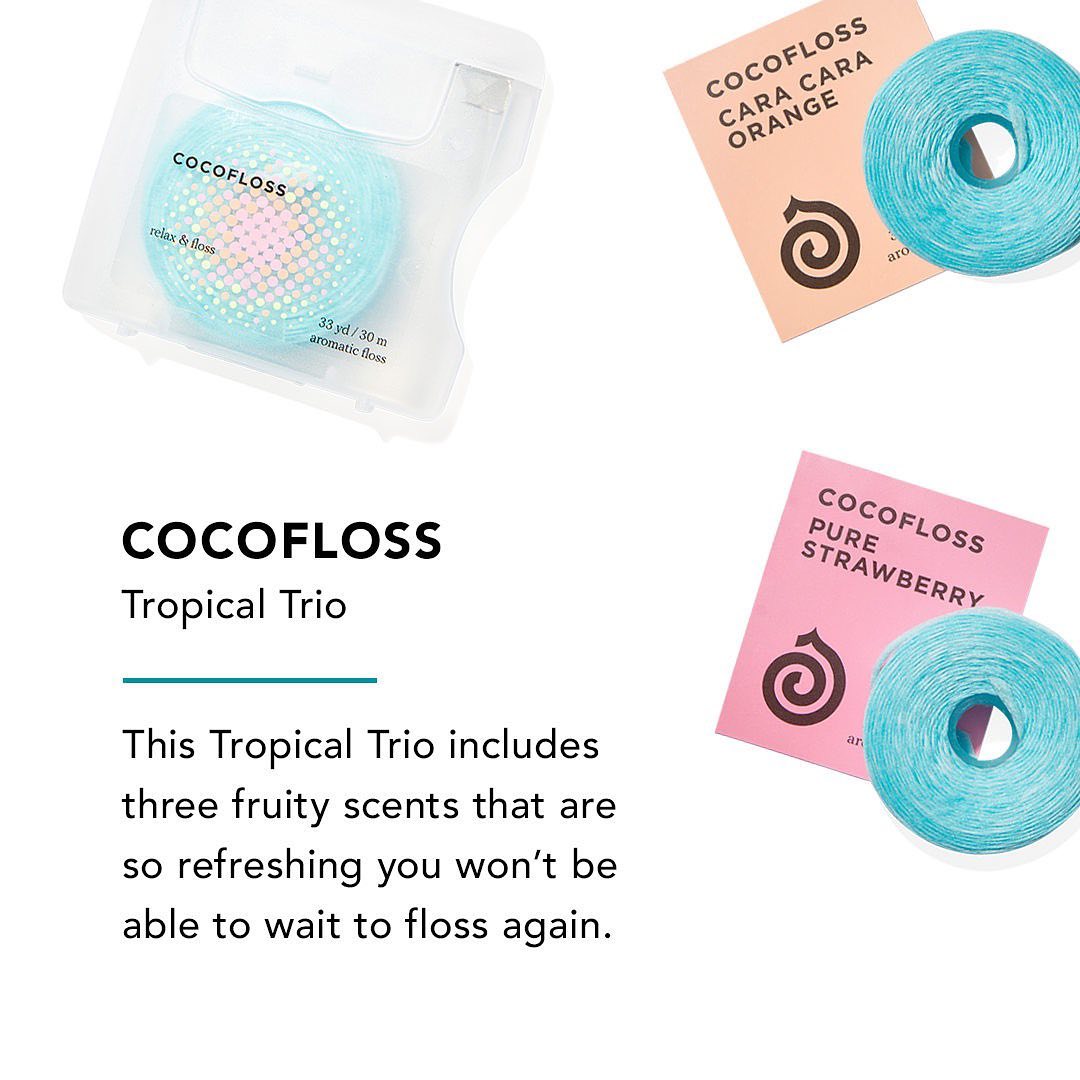 Cocofloss Tropical Trio ($28 Value)
Escape to a land of sun and sparkling smiles. Infused with coconut oil (a natural antimicrobial) and the fresh scent of fruit oils, Cocofloss soothes your gums and calms your mind. Even better? Its unique, loofah-like weave captures stinky debris and yellow, cavity-causing plaque, leaving your pearly whites blissfully bright. Floss with 18" of Cocofloss every day to keep your teeth and gums healthy. Refill your Cocofloss container with our Cocofloss refills which come wrapped in compostable packaging made of 100% renewable wood cellulose. Keep your teeth pretty. Keep our planet bright.
---
Winter 2021 Choice 6 – Annual Members May Choose  (additional options $10 extra, while supplies last):
KVD Beauty Go Big or Go Home Mascara ($24 Value)
Like the name says, go big with your lashes. The formula features a vegan blend of olive and sunflower oils (instead of beeswax, which is commonly used in mascara) for a smooth, blown-out look. Also, the wavy, fiber bristles saturate the lashes with a highly-pigmented black shade that doesn't smudge all day.
OR Lucky Brand Solid Brushed Scarf ($69.50 Value)
This cozy brushed scarf from Lucky Brand is perfect for cooler weather! This style features tassel ends in a wrap-around silhouette, cut wide for blanket-like layering.
OR Summer Fridays CC Me Serum ($64 Value)
Featuring two super-powered forms of vitamin C, this multitasking serum delivers instant brightness while reducing the appearance of dark spots and hyper-pigmentation—so your skin can go filter-free. It is packed with squalane to lock-in moisture for that extra glow and to protect against free-radicals.
OR Fits Puzzles Puzzle – Oasis ($24 Value)
This 500 piece, frame-worthy puzzle will have you dreaming of your next vacation. Art by Rhi James.
OR Billion Dollar Brows 6pc Pro Brush Essentials Kit ($62 Value)
This set has every brush you'll need for the perfect makeup look. The set includes a powder brush, contour brush, foundation brush, highlighter brush, eyeshadow brush, and eyebrow brush. Also, each brush features charcoal-infused bristles for an antimicrobial effect.
Summer & Rose Tweezer with Pouch, AHAVA Refreshing Facial Cleansing Gel & Aesthetica Liquid Eyeliner Bundle ($58 Value)
Barefoot Scientist Pedicure File, BENNKAI Hot Chocolate Bomb Maker & Aesthetica Liquid Eyeliner Bundle ($44 Value)
Avene Thermal Spring Water & Scentuals Natural, Organic Skin Care Vitamin C Serum & Aesthetica Liquid Eyeliner Bundle ($67 Value – US/CA ONLY)
BENNKAI Hot Chocolate Bomb Maker & Voesh Manicure Bundle ($35 Value)

Here's the full schedule for the Winter Box!
Customization, Add-ons, Swaps, Boosts, and reFills schedule:
Annual Add-Ons: Annual Access to Winter Add-Ons begins November 1 and ends on November 5
Annual Customization: Annual Member Customization & Boost My Box & reFills starts November 2 through November 5
Annual Member Swap for Credit: Swaps for the Winter 2021 season are available now until November 4
Add-Ons For All: All Members Winter Add-Ons begins November 15 and ends on November 19
Seasonal Customization: Customization & Boost My Box & reFills open to seasonal members November 16 and ends on November 19
Seasonal Members Swap for Credit: Swaps for the Winter 2021 season are available now until November 18.
All opening times are at 9am PT and all closing times are at 11:59 p.m. PT.
Let us know what you're hoping to find in your Winter box!
FabFitFun Box is a quarterly women's subscription box that promises fabulous full-size beauty, fashion, and fitness items every quarter. Pick between quarterly or annual subscription, and get full-sized, premium products including makeup, skincare, fashion, wellness, and home decor! You can choose to customize your box every season (or buy add-ons), or keep everything as a surprise!