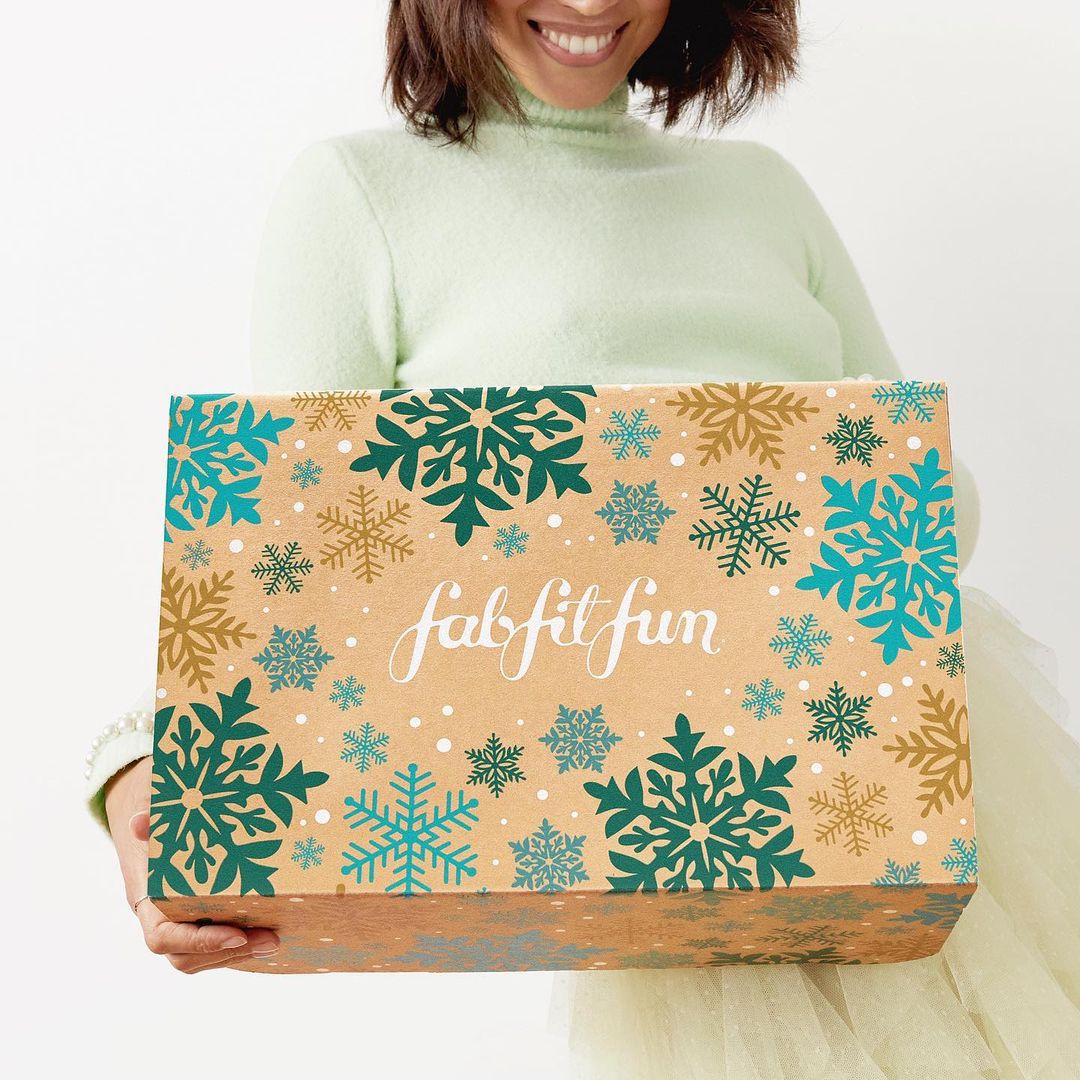 Get cozy this holiday with the FabFitFun Winter Box! This quarter, FFF is doing it differently by spoiling the items by theme, and customization categories products will all be spoiled next week! Up now, ALL of the spoilers for the FabFitFun Winter 2021 Elevated Comfort theme! Missed the previous spoilers? See the goodies that help you say Tis the Season!
Feel chic and cozy while your cheeks are rosy. Chilly weather just got even better!
Not a subscriber? Use this link and coupon code FAB10 to get your first box for $10 off!!
---
Winter 2021 Elevated Comfort spoilers:
Herschel Mica Tote ($59.99 Value) We found the most perfect tote that will comfortably carry all of your essentials. The Ash Rose tote features a zippered compartment, two inside pockets, and extended handles that allow it to be easily worn on the shoulder. You can pack your laptop, phone, makeup, and more! We know hopping from holiday parties to family events (not to mention getting back into the office) can be chaotic, so let us help you keep all your holiday cards and gifts organized! We love the dusty rose shade that is the perfect neutral to go with just about anything in your closet! And of course Hershel is amazing – the Canadian based accessories brand is known for it's timeless style, attention detail and overall quality. This is going to be a bag that is with you for a while.
Signature striped fabric liner.
Zippered main compartment with pebbled leather zipper pull.
Internal sleeve pocket.
Slim carrying handles.
Reinforced base.
Classic Herschel woven label.
---
Lucky Brand Solid Brushed Scarf ($69.50 Value) We're feeling lucky to stay warm and cozy in this gray wrap-around scarf, which features brushed fringe tassels for a simple yet striking look for winter. This style features tassel ends in a wrap-around silhouette, cut wide for blanket-like layering. This is the perfect accessory to dress up your winter outfit while still remaining warm. It's soft and big and we love the rich charcoal color. Not to mention the style is unisex and could easily be gifted or shared with a loved one. Everyone needs another great scarf!  
---
Mark & Graham Wine Opener ($49 Value) Designed to open your favorite wine at the touch of a button, this electric corkscrew makes happy hour a breeze. Crafted from durable stainless steel, this battery powered wine opener works on all cork types and features a built-in foil cutter for added convenience. You're sure to impress your guests when it's time for happy hour! If you have ever suffered from corkscrew crumbles in a glass of wine – you already know why this is a must have. It's super high quality with a sleek design that we know you will love.  
 Ready for more? See the FFF winter box spoilers that will give you a fantastical finish! 
---
Here's the full schedule for the Winter Box! Customization, Add-ons, Swaps, Boosts, and reFills schedule:
Annual Add-Ons: Annual Access to Winter Add-Ons begins November 1 and ends on November 5
Annual Customization: Annual Member Customization & Boost My Box & reFills starts November 2 through November 5
Annual Member Swap for Credit: Swaps for the Winter 2021 season are available now until November 4
Add-Ons For All: All Members Winter Add-Ons begins November 15 and ends on November 19
Seasonal Customization: Customization & Boost My Box & reFills open to seasonal members November 16 and ends on November 19
Seasonal Members Swap for Credit: Swaps for the Winter 2021 season are available now until November 18.
All opening times are at 9am PT and all closing times are at 11:59 p.m. PT. Let us know what you're hoping to find in your Winter box! FabFitFun Box is a quarterly women's subscription box that promises fabulous full-size beauty, fashion, and fitness items every quarter. Pick between quarterly or annual subscription, and get full-sized, premium products including makeup, skincare, fashion, wellness, and home decor! You can choose to customize your box every season (or buy add-ons), or keep everything as a surprise! Each season, FabFitFun partners with an amazing charity or organization to bring awareness to a worthy cause!