BookCase.Club is a monthly book subscription box offering different genres: Children's, Young Adult, Mystery/Thriller, Sci-Fi/Fantasy, Romance, and Historical/New Age/Contemporary Fiction. Each box contains 2 hand-picked books, except for the Children's box which includes 3 books. It costs $9.99 per month, making it one of the most inexpensive book subscriptions out there. Bookcase Club is one of our readers' top selections for the best subscription book boxes for 2021!
This is the Strange Worlds Case, which is all about Sci-Fi/Fantasy.
DEAL: Save 50% on your first month! Use coupon code HELLOSUB501M. OR Get 10% off your entire order! Use coupon code HELLOSUB10.
When you sign up, you'll pick the genre.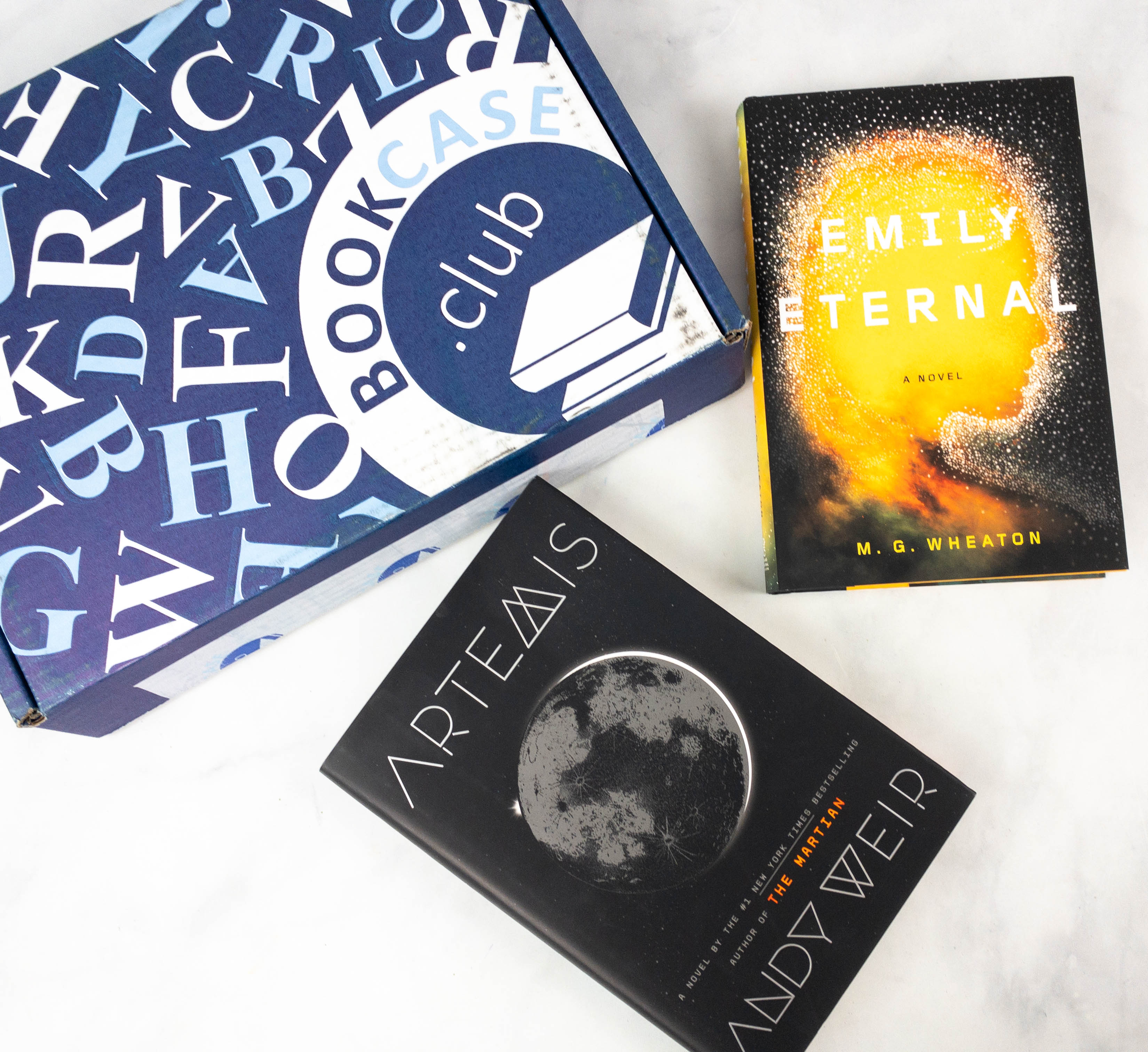 Everything in my box!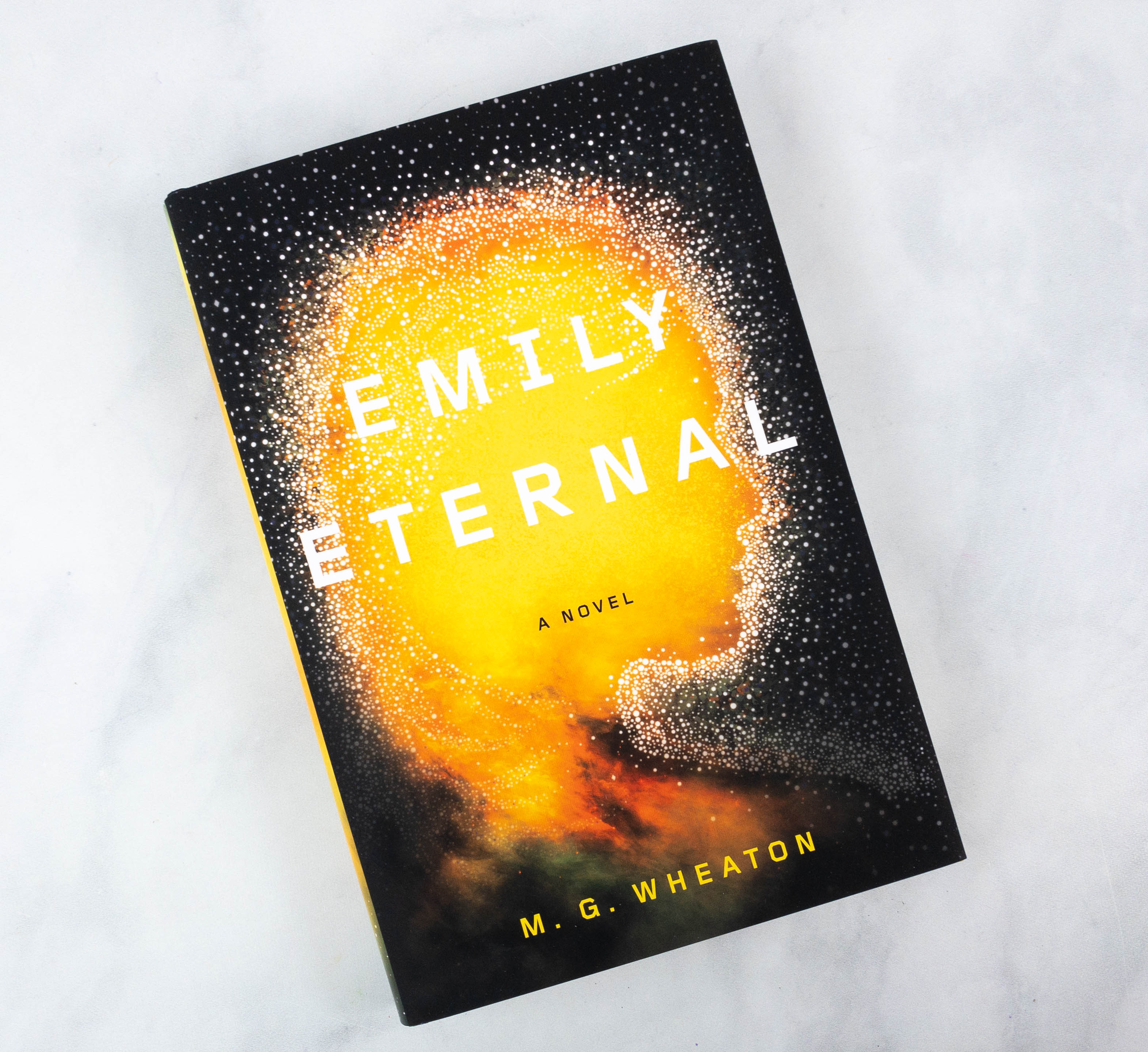 Emily Eternal by M.G. Wheaton ($18.89)
Meet Emily, "the best AI character since HAL 9000″ (Blake Crouch). She can solve advanced mathematical problems, unlock the mind's deepest secrets, but unfortunately, even she can't restart the sun.

Emily is an artificial consciousness, designed in a lab to help humans process trauma, which is particularly helpful when the sun begins to die 5 billion years before scientists agreed it was supposed to.

Her beloved human race is screwed, and so is Emily. That is, until she finds a potential answer buried deep in the human genome that may save them all. But not everyone is convinced Emily has the best solution–or the best intentions. Before her theory can be tested, the lab is brutally attacked, and Emily's servers are taken hostage.

Narrowly escaping, Emily is forced to go on the run with two human companions–college student Jason and small-town Sheriff, Mayra. As the sun's death draws near, Emily and her friends must race against time to save humanity. Soon it becomes clear not just the species is at stake, but also that which makes us most human.
It's an interesting apocalyptic sci-fi novel, as the main character named Emily is not a human, but an artificial consciousness. Emily and her 2 friends is on a quest to save humanity by restarting the Sun.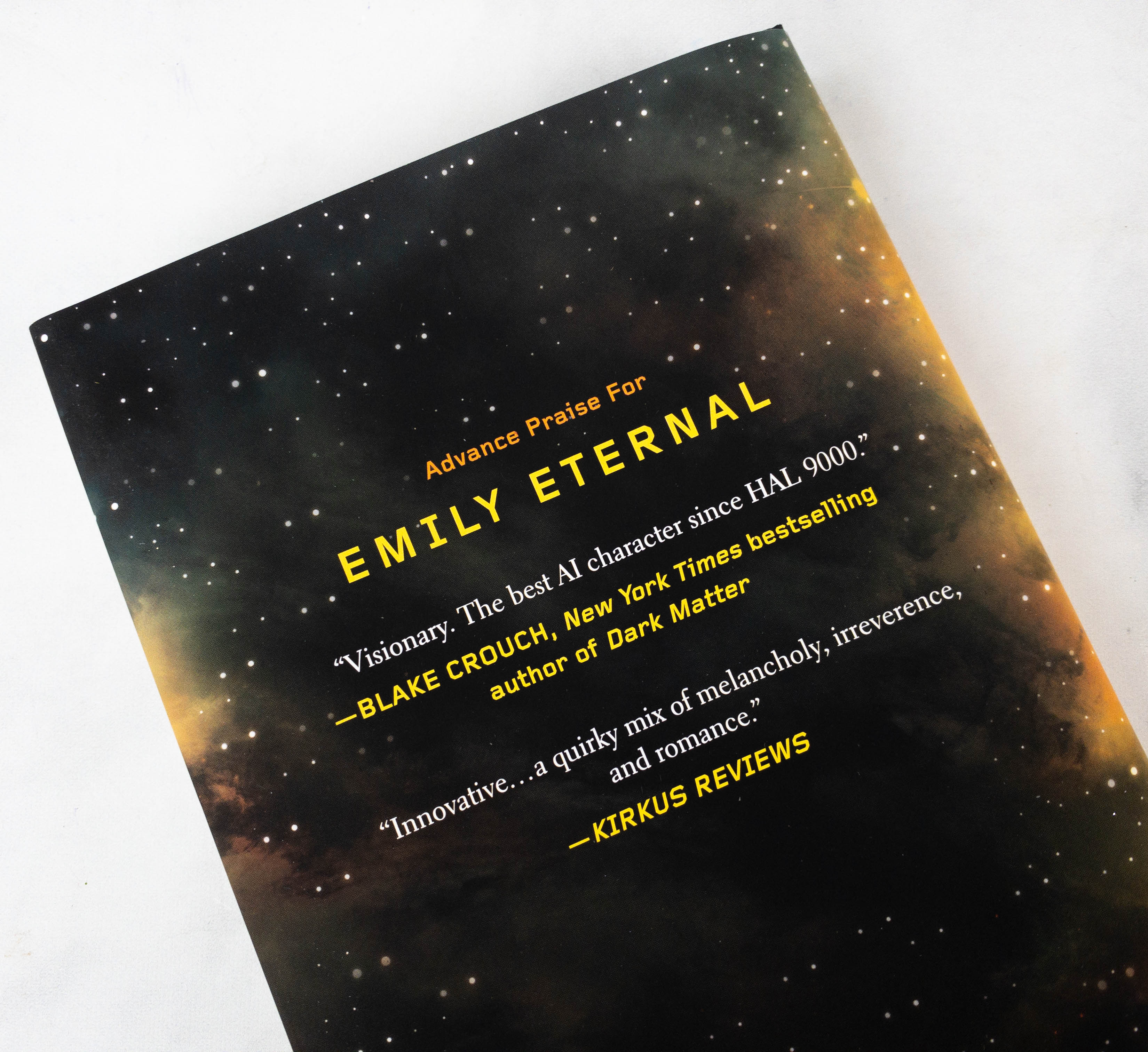 Emily is aware that she's not human. She's actually quite loveable. It's also admirable how she has a strong sense of moral responsibility. There's also some romance in the story, a unique one at that!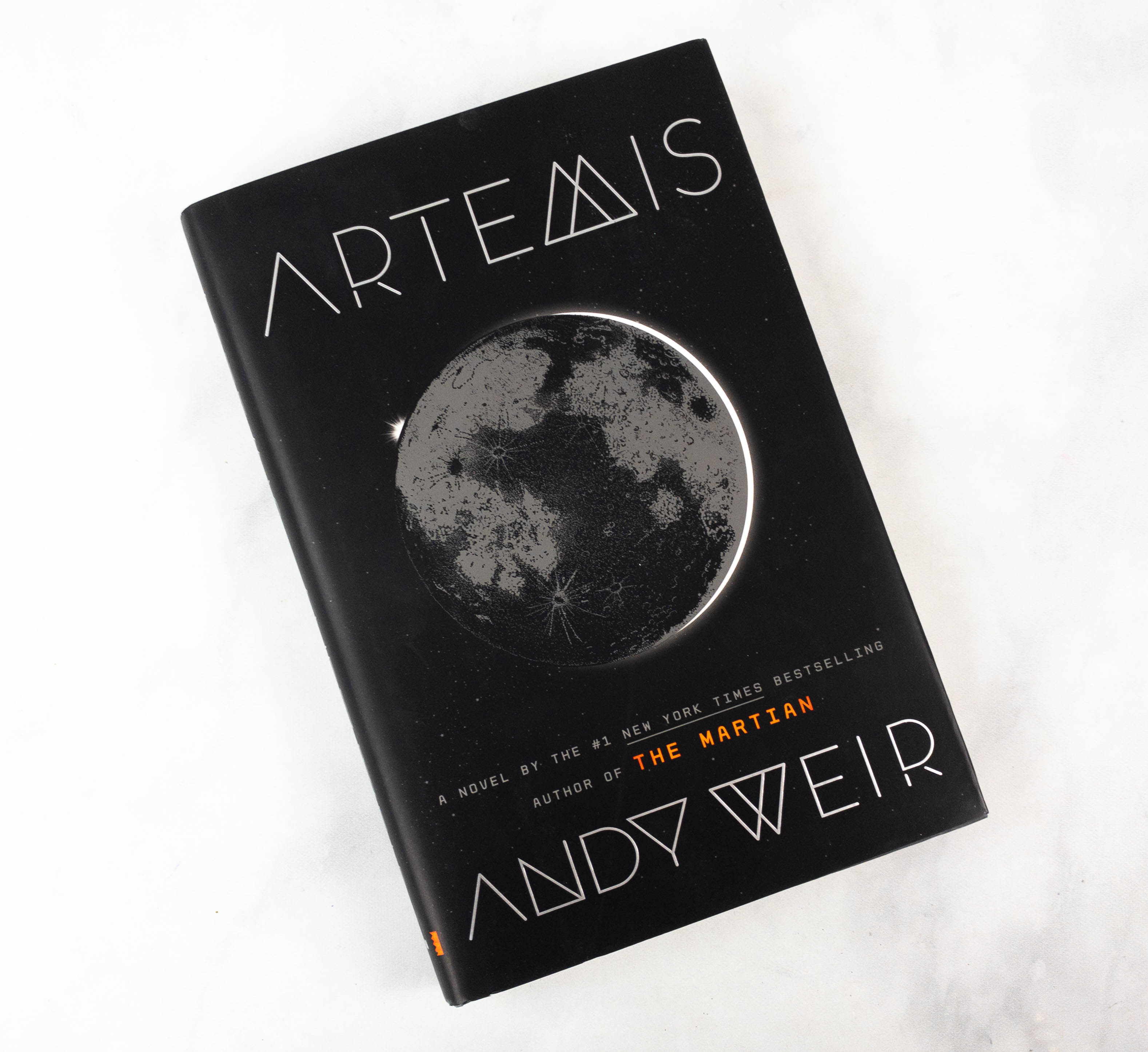 Artemis by Andy Weir ($12.78)
The best-selling author of The Martian returns with an irresistible new near-future thriller – a heist story set on the moon.

Jazz Bashara is a criminal. Well, sort of. Life on Artemis, the first and only city on the moon, is tough if you're not a rich tourist or an eccentric billionaire. So smuggling in the occasional harmless bit of contraband barely counts, right? Not when you've got debts to pay and your job as a porter barely covers the rent.

Everything changes when Jazz sees the chance to commit the perfect crime, with a reward too lucrative to turn down. But pulling off the impossible is just the start of her problems, as she learns that she's stepped square into a conspiracy for control of Artemis itself – and that now her only chance at survival lies in a gambit even riskier than the first.

Bringing to life Weir's brash, whip-smart protagonist is actress Rosario Dawson (Marvel's The Defenders, Sin City, Death Proof). With the breathless immediacy of one realizing they're one cracked helmet visor away from oblivion, Dawson deftly captures Jazz's first-person perspective – all while delivering sarcastic Weir-ian one-liners and cracking wise in the face of death. And with a cast of diverse characters from all walks of life calling Artemis home, Dawson tonally somersaults to voice Kenyan prime ministers, Ukrainian scientists, and Saudi welders. It's a performance that transports listeners right alongside Jazz, matching her step for step on every lunar inch of her pulse-pounding journey.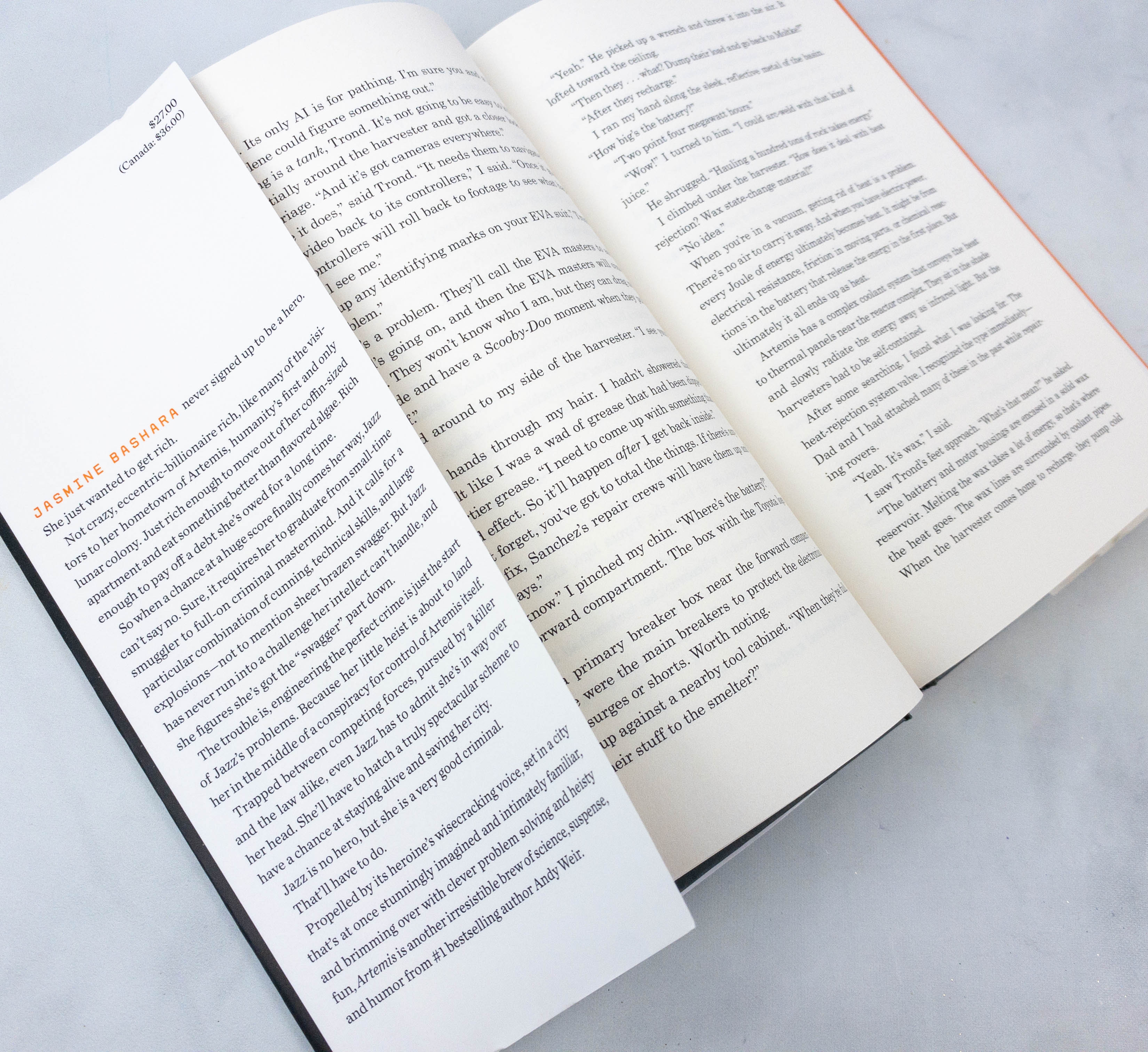 The author is known for his science-based thriller novels, and this one won't disappoint if you're an Andy Weir fan (me, love the movie, not really a big fan of his writing!)! It's set during 2080's in Artemis, the only city in the moon. The pacing is great, and the world building is as excellent as expected. The main character Jazz Bashara is independent and clever, flawed yet lovable! She's a great example of an amazing anti-hero. My husband grabbed this one, he's a fan.
I love well-written sci-fi/fantasy novels and this month's Strange Worlds picks from BookCase Club definitely fit the bill! The first book features an artificial consciousness as the main character, which intrigued me a lot and kept me interested as the story progressed. The second book is set on the moon in the far future and it was as fun and entertaining to read as I expected it to be (just not a fan of his actual writing – this is all me!). For bookworms, getting this subscription is a great way to ensure you won't run out of good reads from your favorite genre. Aside from sci-fi/fantasy, they also offer romance, mystery/thriller, and more!
Have you tried BookCase.Club? What are you currently reading?