The Blueland Toilet Cleaner Starter Set is available now – the first plastic-free toilet cleaner in the US that removes hard water stains, grime, rust, and more!! This set is $20 and includes 14 Toilet Cleaner Tablets in Lemon Cedar scent inside a Forever Tin Can!
Cleaning your toilet bowl has never been easier with our plastic-free foaming Toilet Cleaner Tablets. Tough on stains, gentle on the planet.
This set includes:
1 Toilet Cleaner Forever Tin
14 Foaming Toilet Cleaner Tablets in Bright and fresh Lemon Cedar scent
How it works:
As Easy as Drop, Brush, & Flush!
Drop a tablet into your toilet bowl and watch it fizz and foam
Give your bowl a quick brush once it's dissolved
Flush your newly cleaned toilet and admire the shine
Blueland is an eco-friendly subscription designed to reduce single-use packaging waste from your cleanup purchasing habits, and to reduce waste associated with packaging water with your products.
Check out our Blueland reviews to find out more about these cleaning products! So far we've tried everything but the laundry tablets, and we think they all work great.
About Blueland: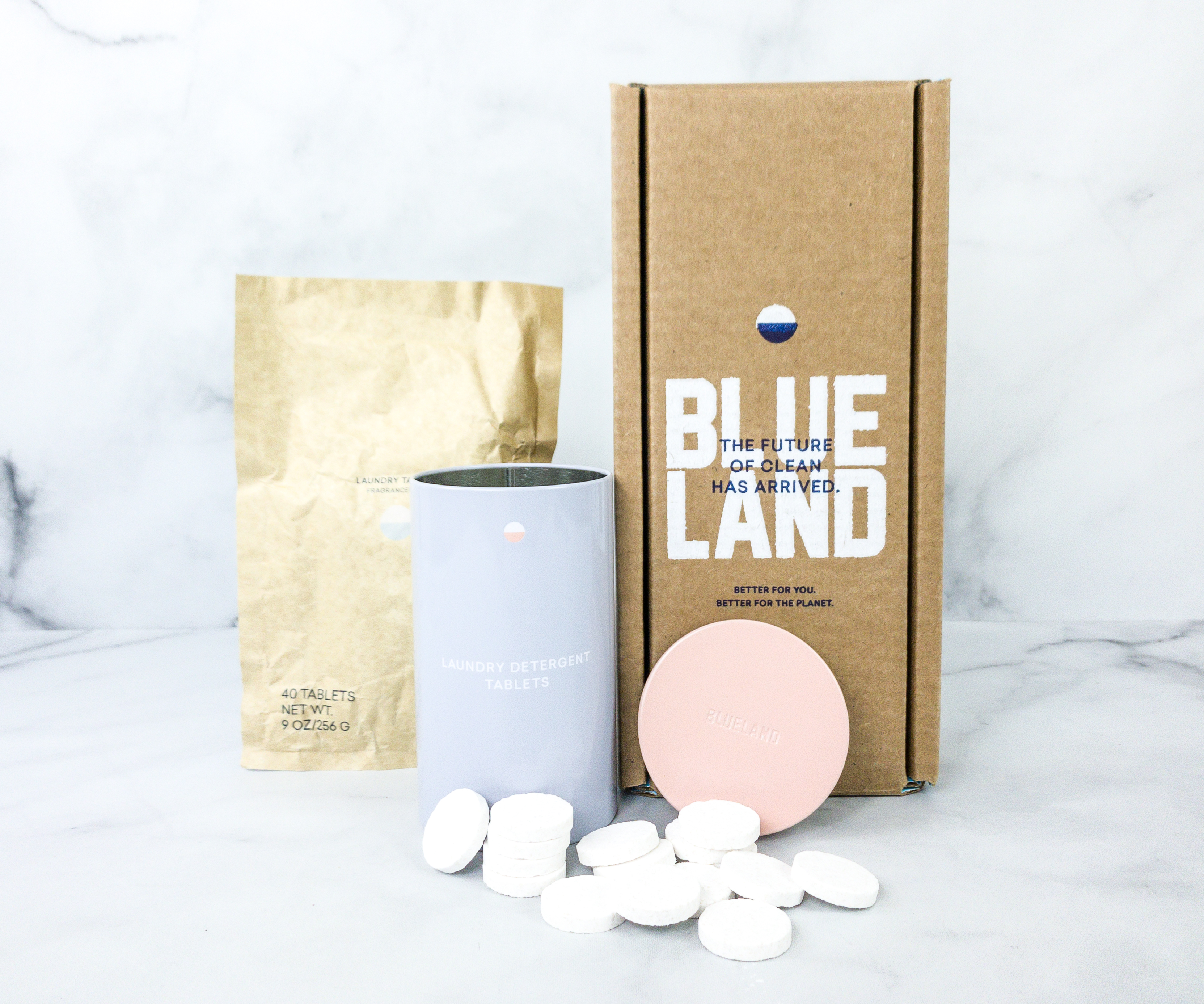 At Blueland, cleaning up our planet starts with cleaning our homes.

Starting with cleaning products – items traditionally sold in disposable plastic bottles, we can eliminate over 100 billion single-use plastic bottles in the US alone because our cleaners live in 100% reusable bottles.

Next? We're innovation-driven and on a mission to reimagine all categories of household packaged goods with innovative form factors and environmentally responsible packaging.
Are you getting Blueland?