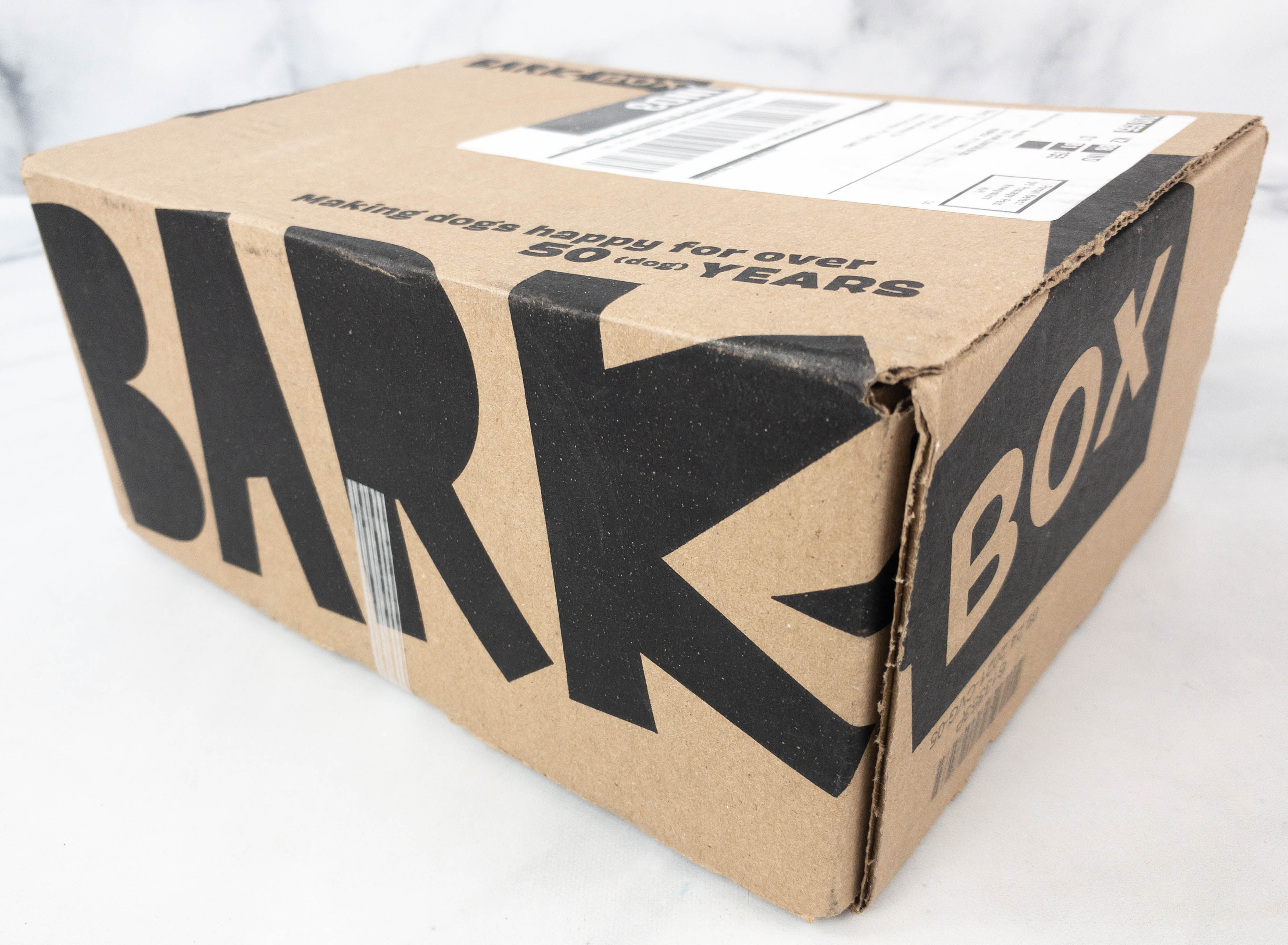 Barkbox is a monthly subscription box created just for dogs! Each box is themed, and includes toys, treats and photo-worthy props. The classic assortment is composed of 2 toys, 2 treats, and 1 chew, but you can also customize a box to fit your dog's needs. A monthly plan costs $35 and there are discounts if you get a longer plan. The best deal is the 12-month plan, which reduces the monthly cost of the box to $23. Shipping is free in the contiguous United States.
DEAL: Get a FREE month on a 6 or 12-month subscription when you sign up for BarkBox with this link! OR, check for the latest special offer here!
When you sign up, you select the size of your dog. This Barkbox is for small dogs like our miniature schnauzers, Buffy and Dean, but you can get them for medium and large dogs too. Plus, they also offer Barkbox SUPER CHEWER – the heavy chewer box! Our readers voted Barkbox as the best dog subscription box!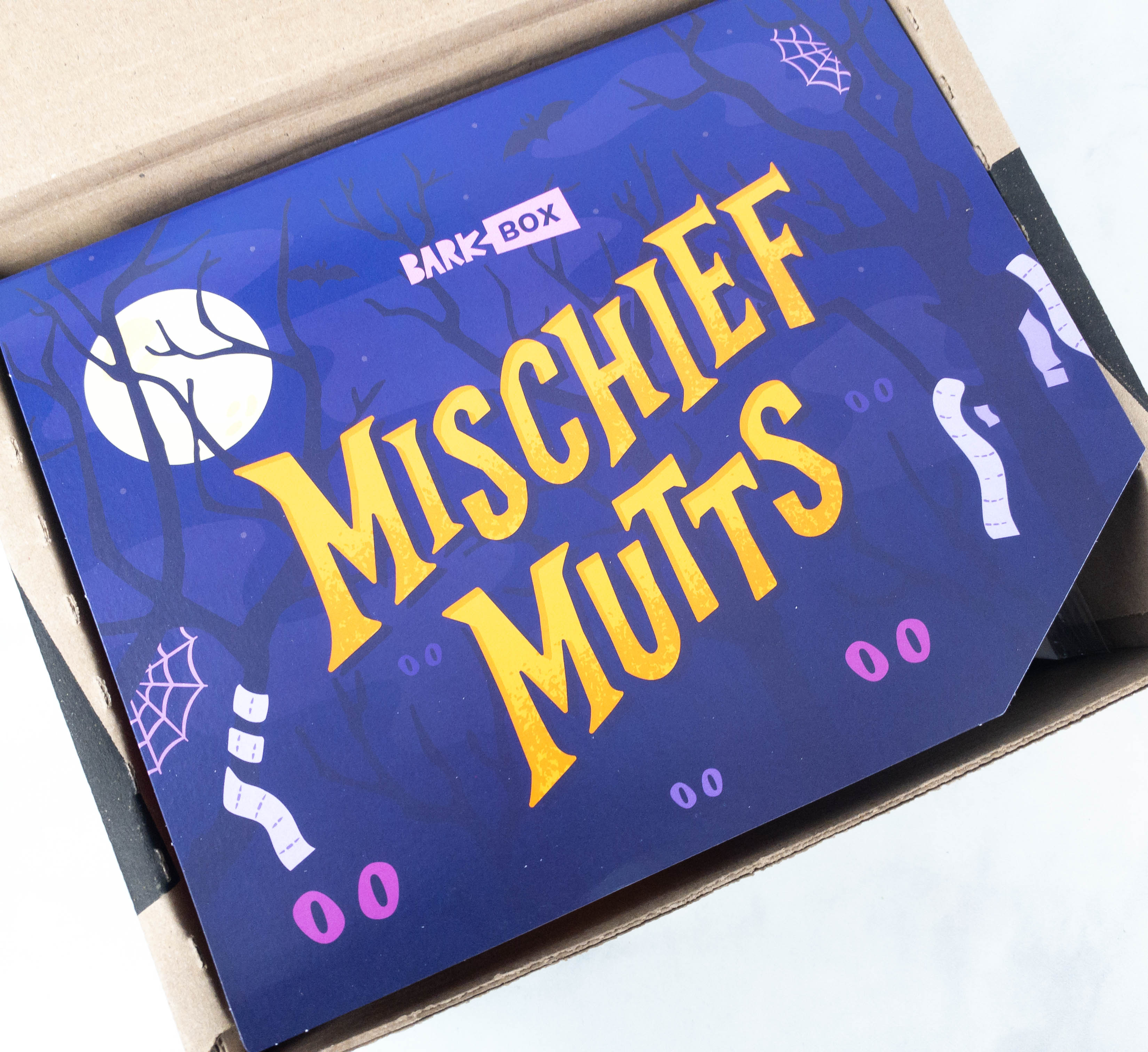 This month's theme is MISCHIEF MUTTS!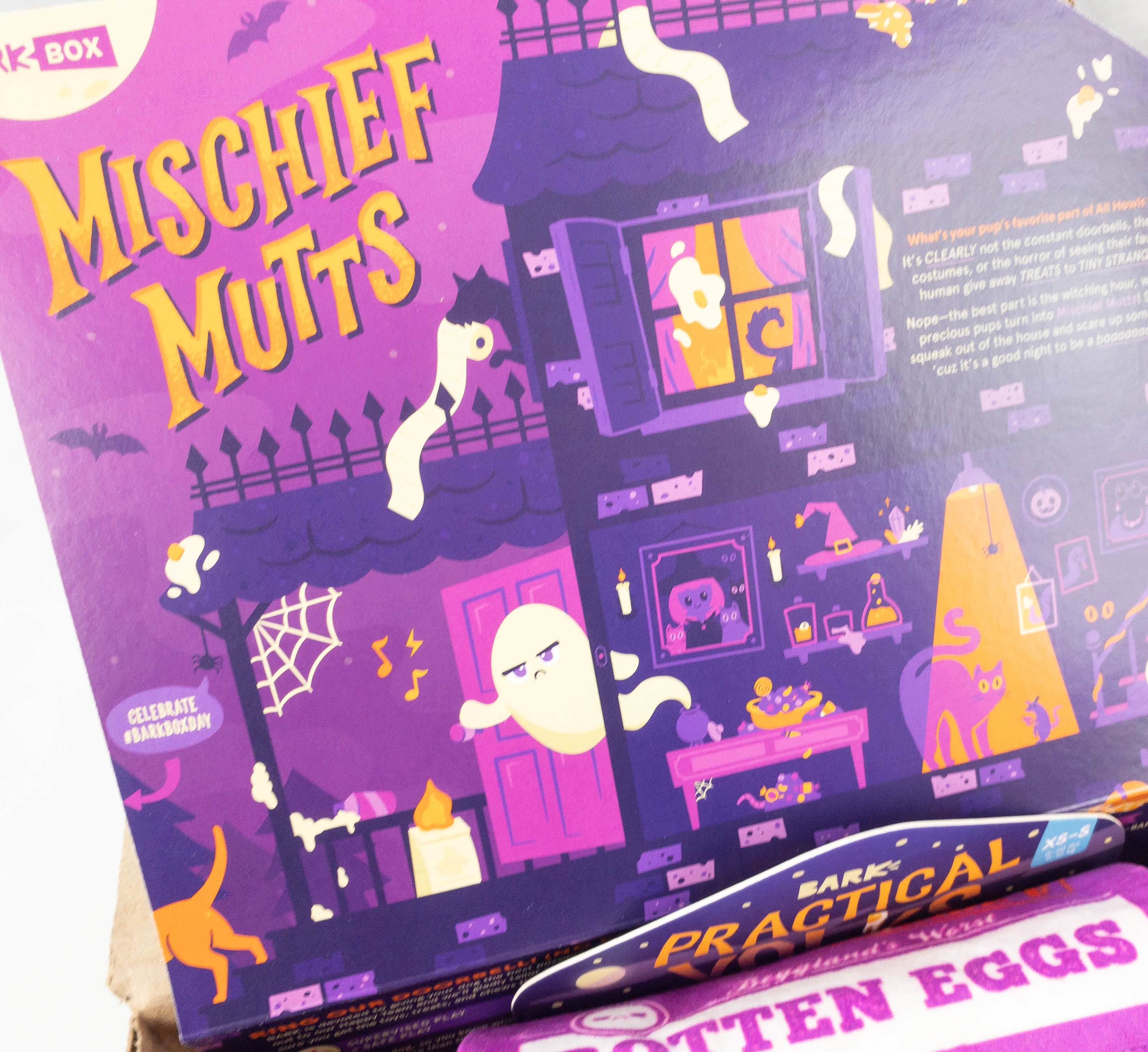 The items were covered by a carton, and it features this month's theme!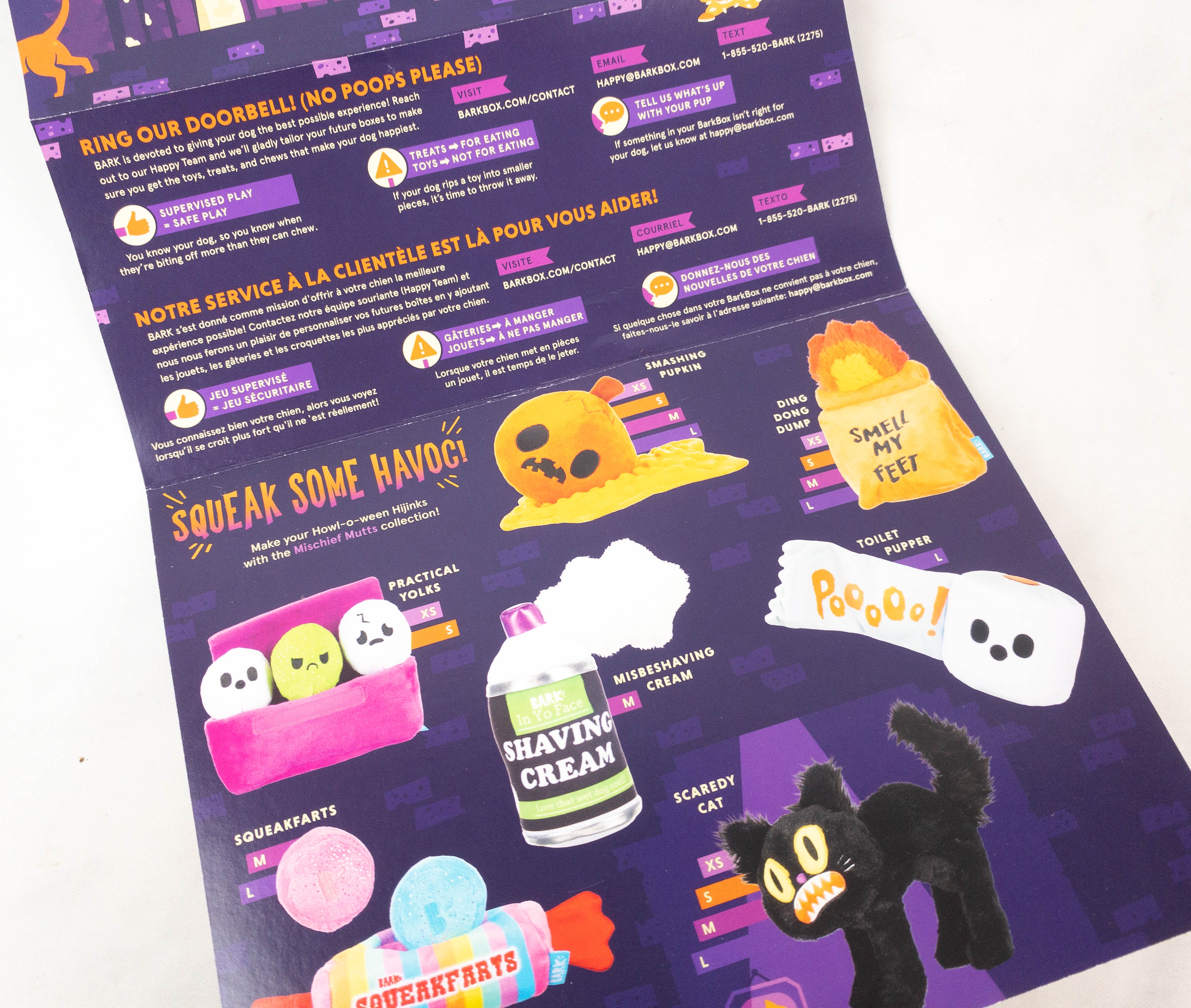 Here's a peek at the full Mischief Mutts collection!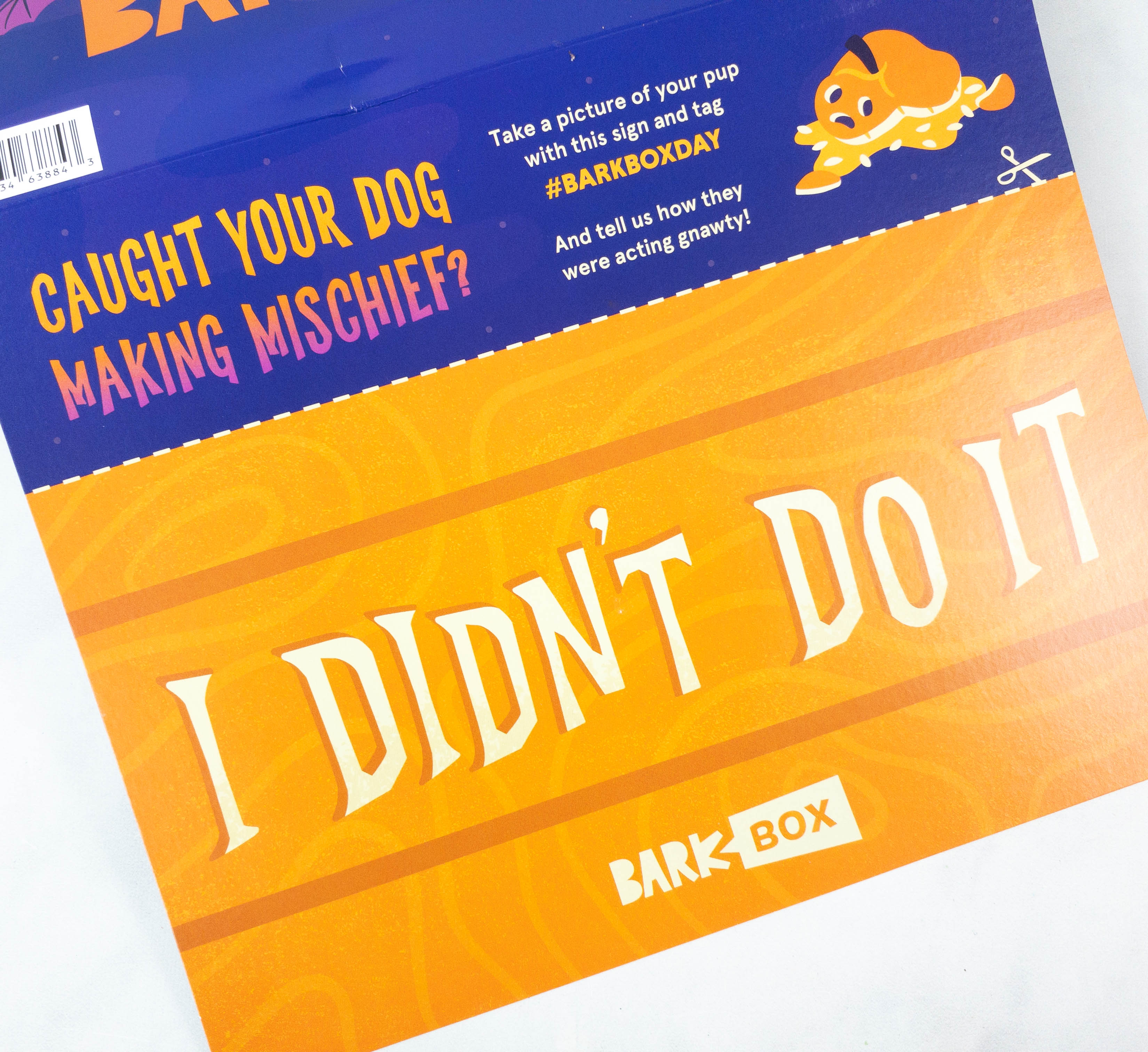 There's also a photo challenge this month. You can cut out the I Didn't Do It sign from the box, take a photo of it along with your pup, and post on your social media with #BARKBOXDAY!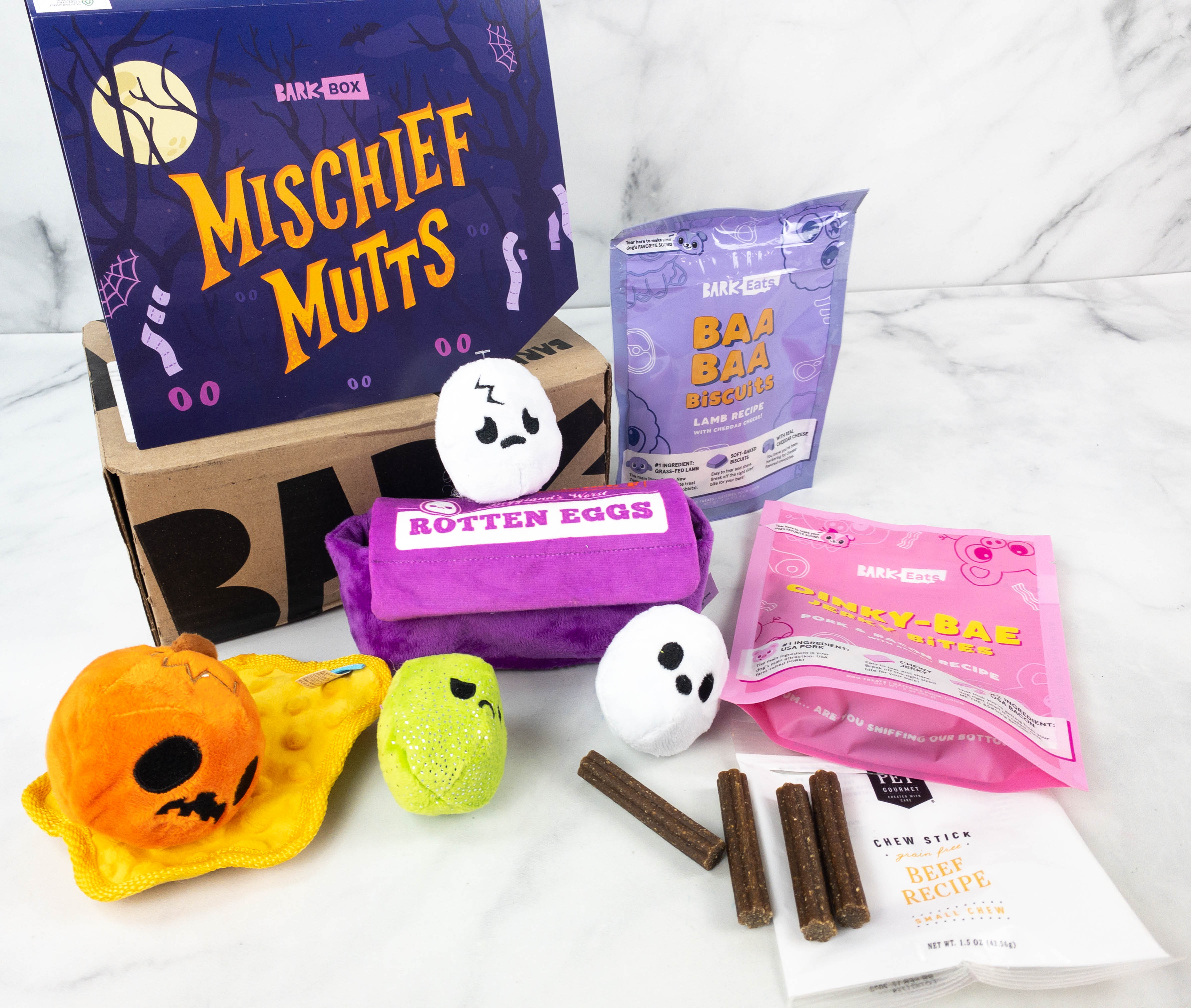 Everything in my October 2021 Barkbox!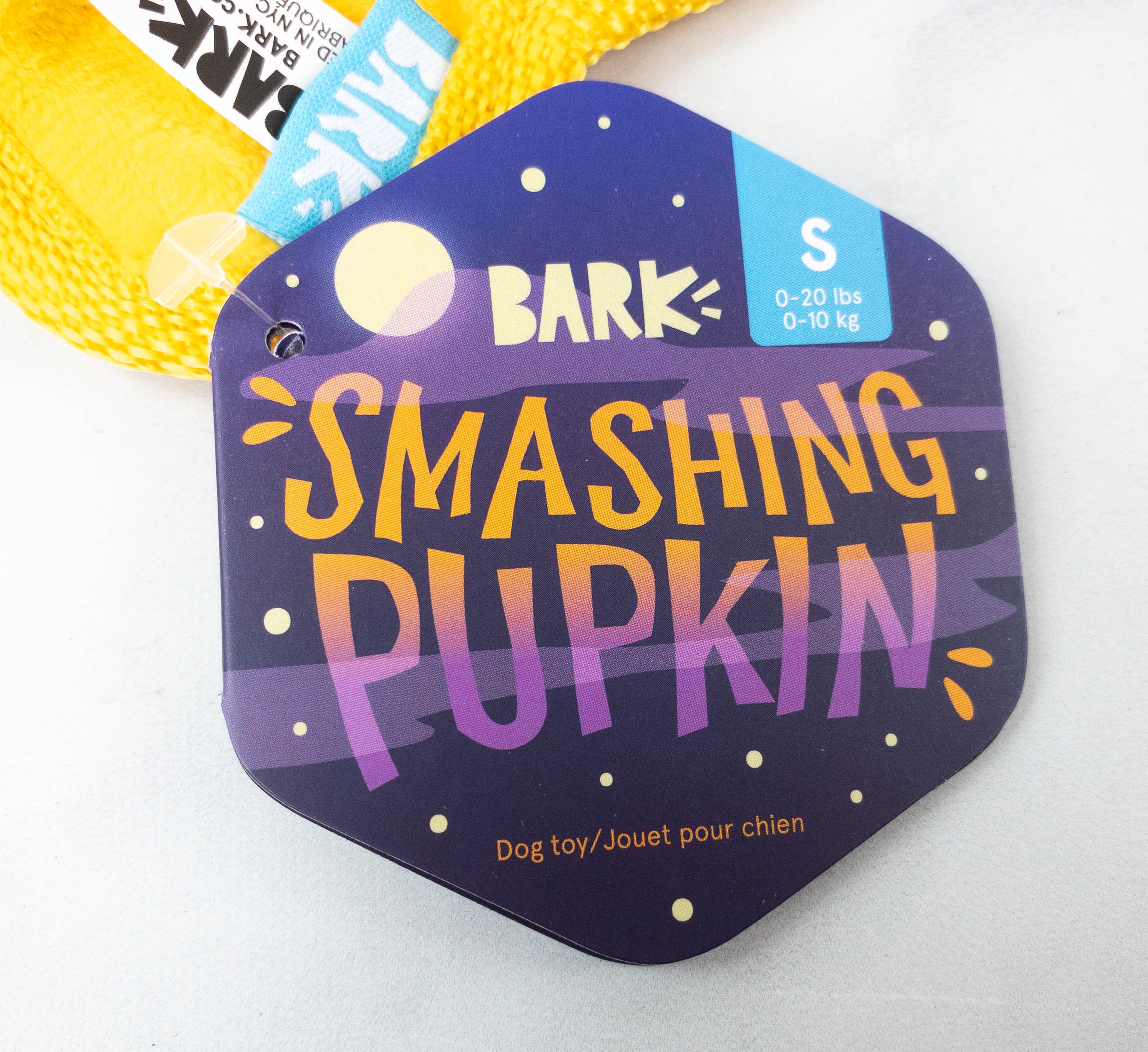 Smashing Pumpkin Dog Toy. The first Halloween-themed toy is shaped like a smashed pumpkin!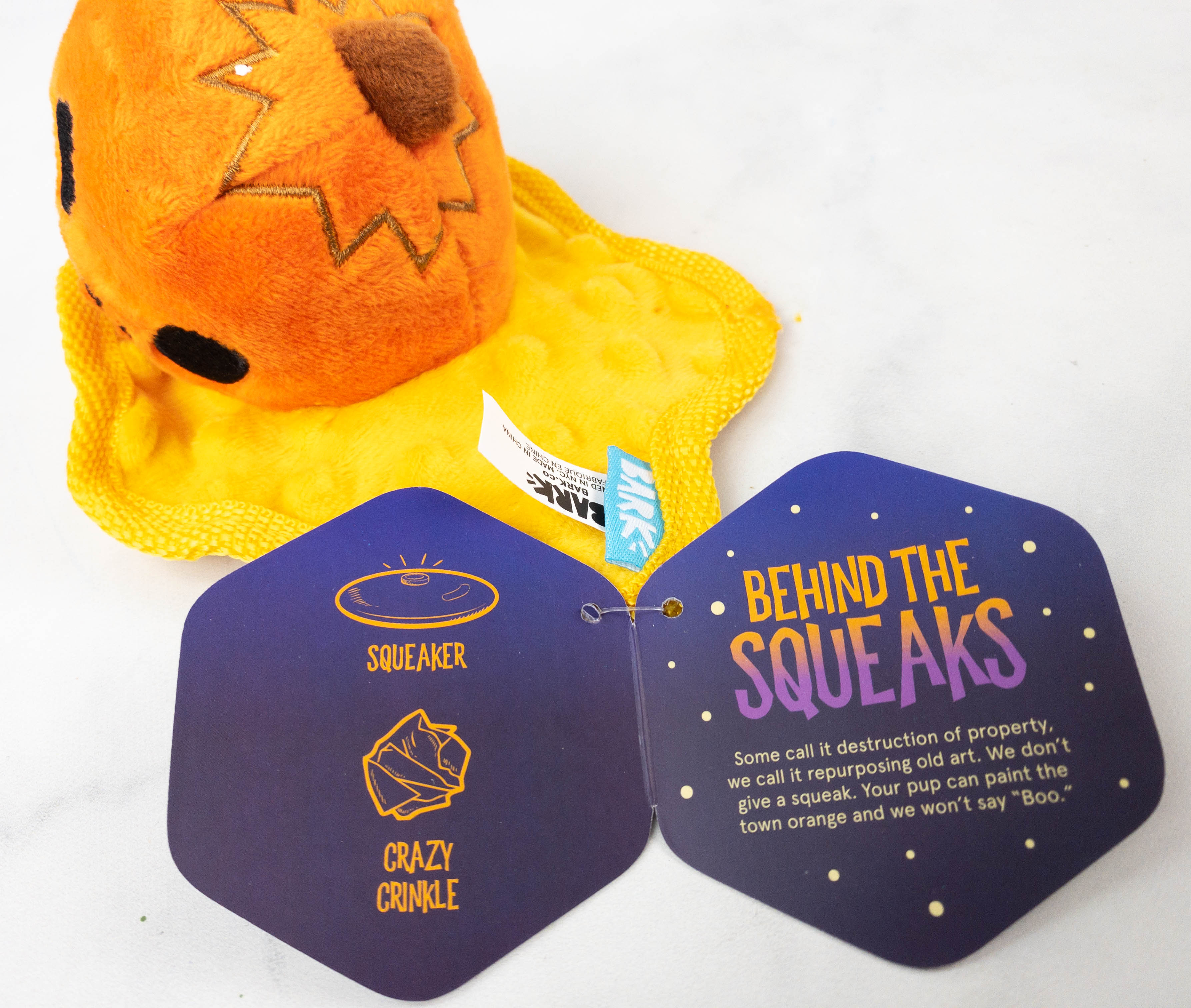 It contains a squeaker and crazy crinkle to make it more fun and entertaining for dogs.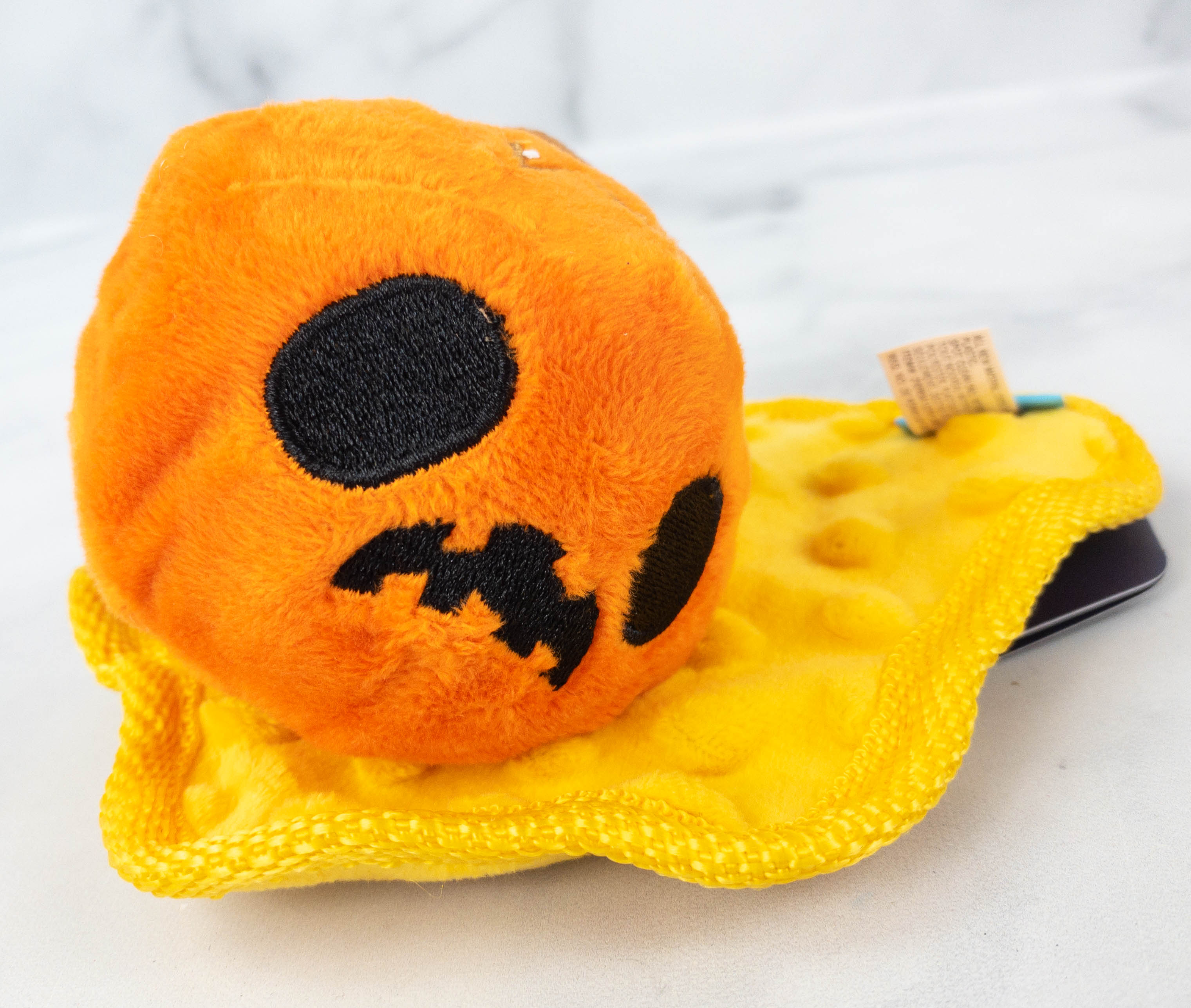 This toy is spooky but cute! It also offers different textures, plus it has reinforced seams that make it durable.
Practical Yolks Rotten Eggs Dog Toy. Next up is a multi-part toy for small dogs!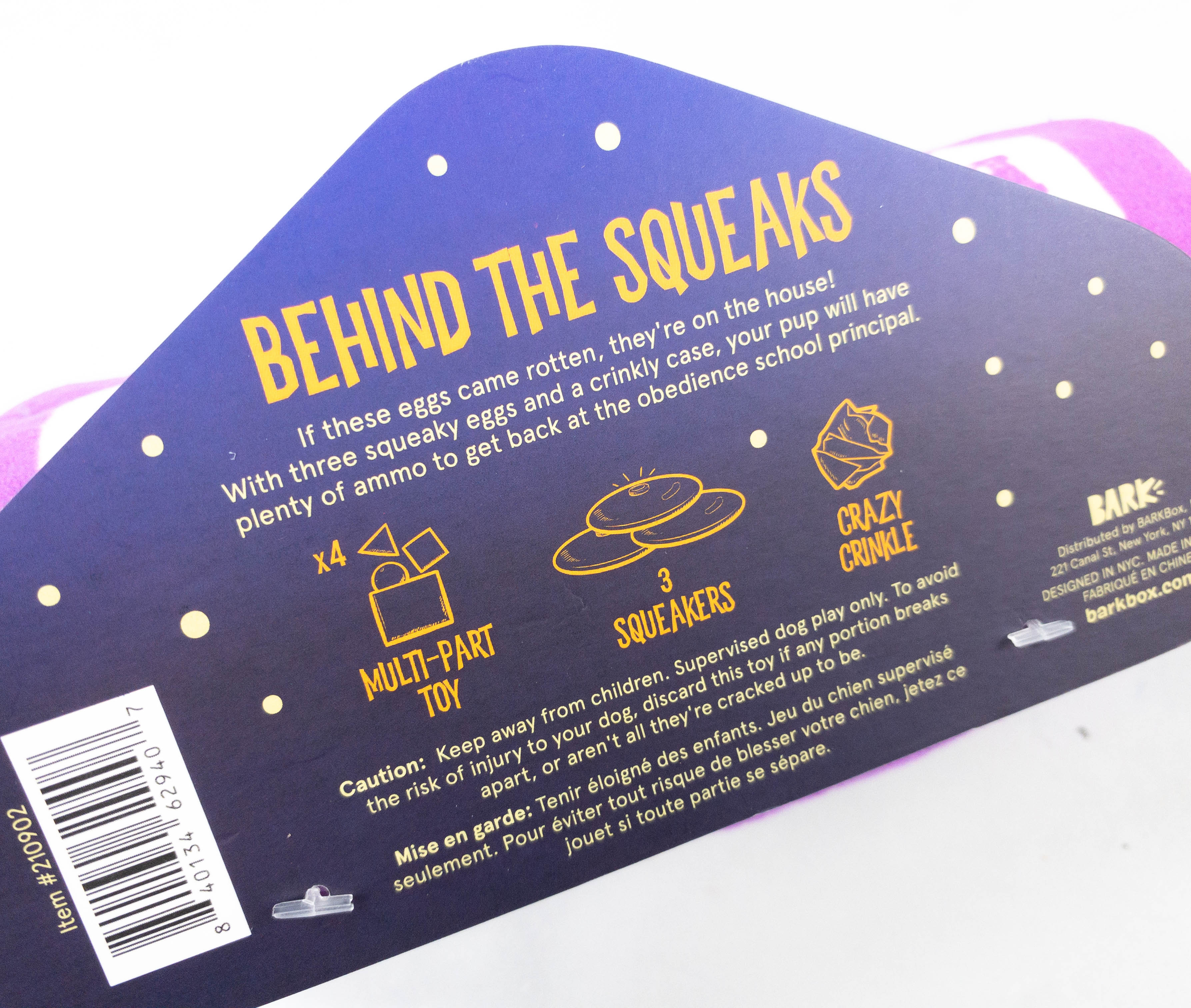 It's equipped with 3 fun squeakers and a crazy crinkle inside!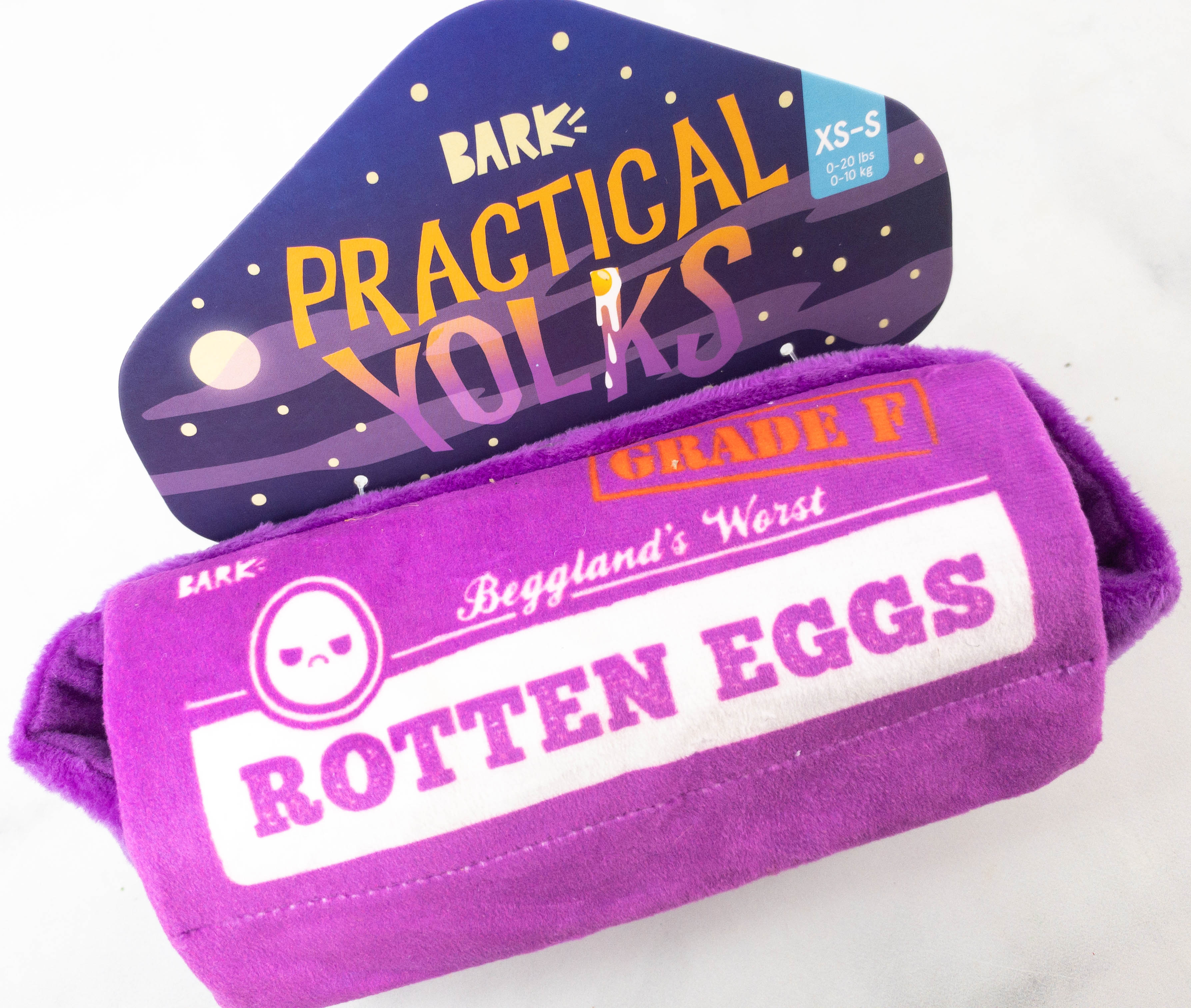 The toy features a plush egg tray in purple. Opening this container is a fun challenge for our pups!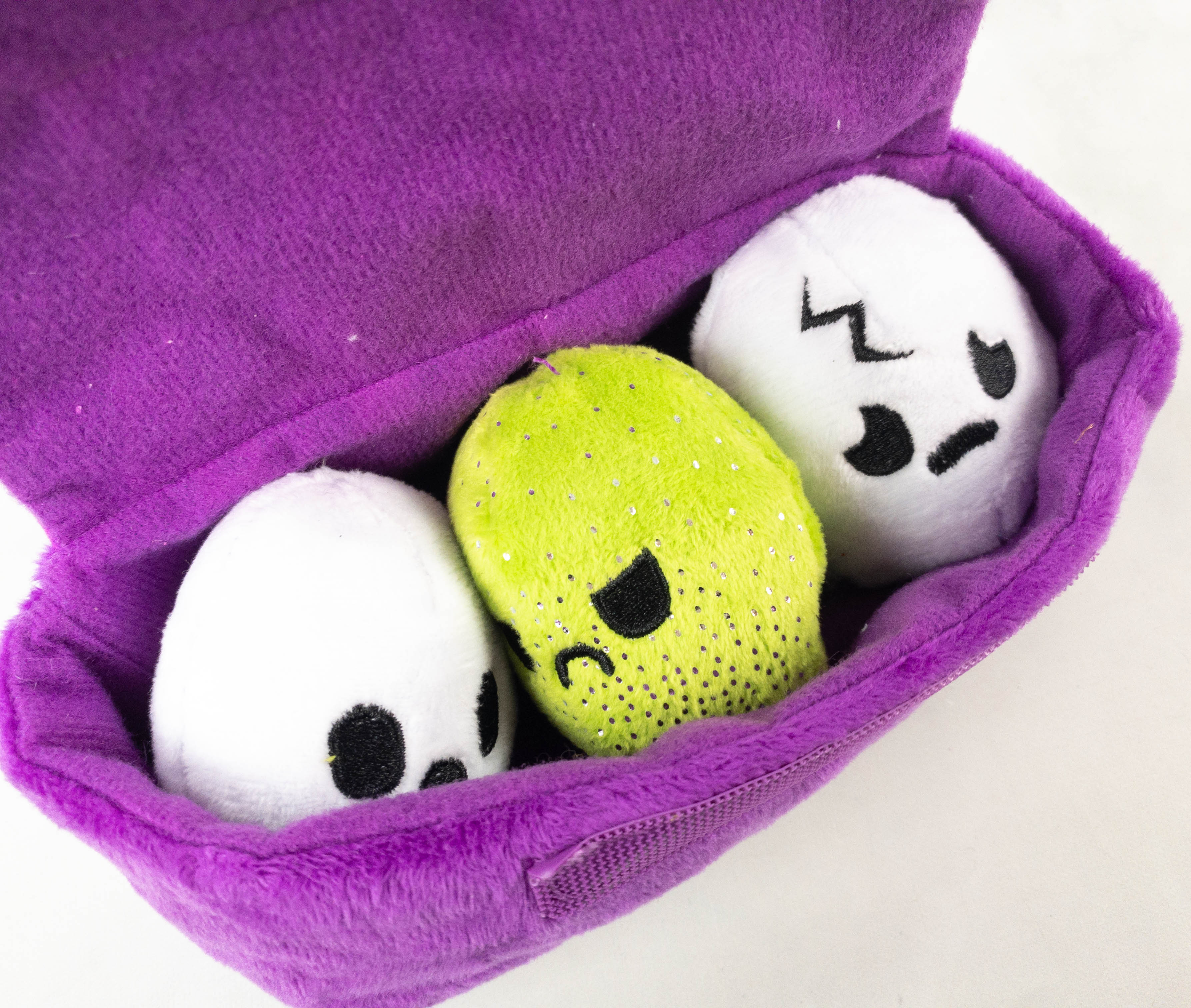 Inside are 3 "rotten egg" plush toys. You can also insert some treats inside around the eggs if you wish!
My dogs had so much fun playing with the eggs. They really enjoyed retrieving the eggs inside the plush bag and we even played fetch after!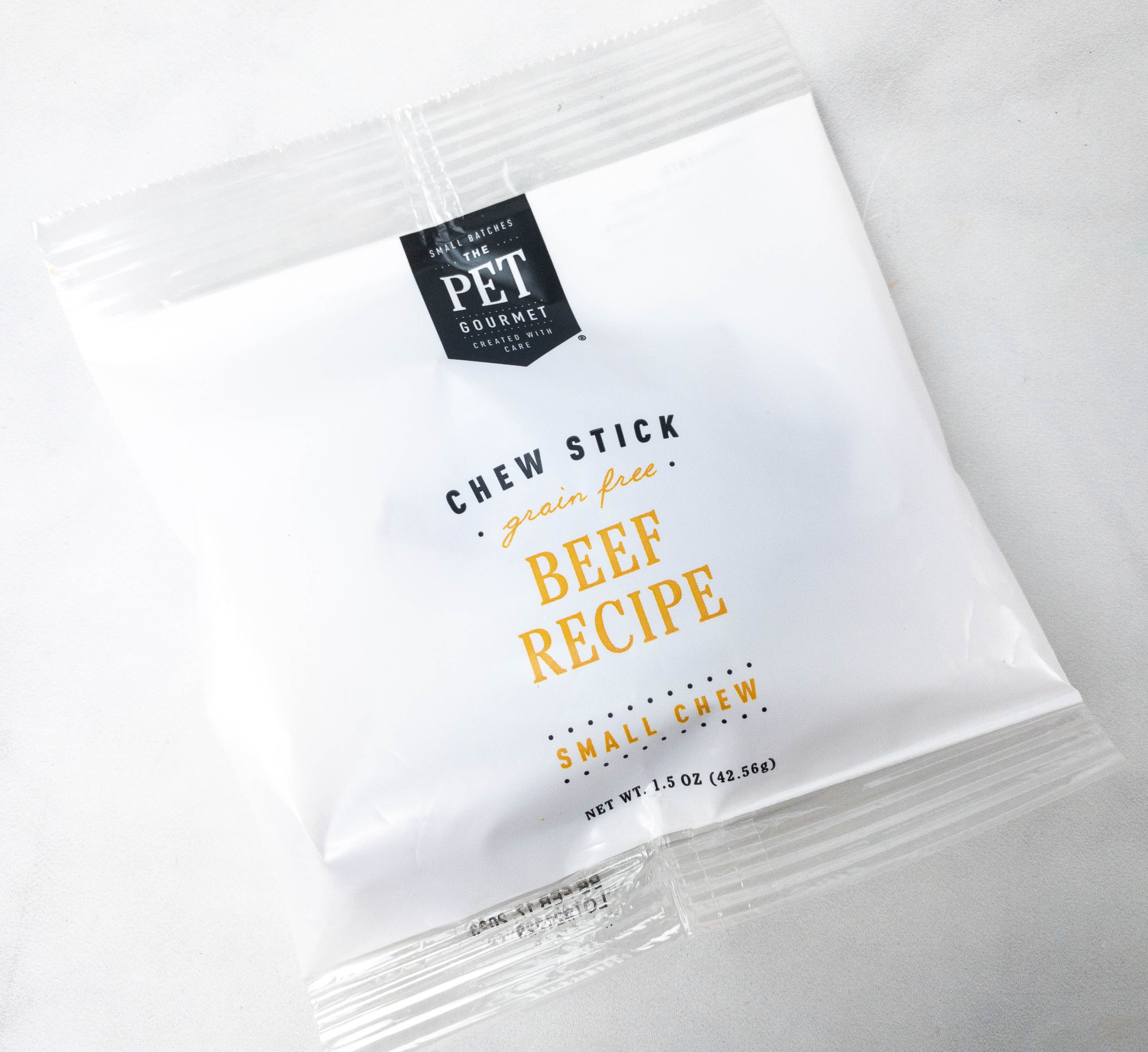 The Pet Gourmet Chew Stick Beef Recipe ($2.49) The first treat is a pack of chew sticks made from dog friendly ingredients including protein-rich beef.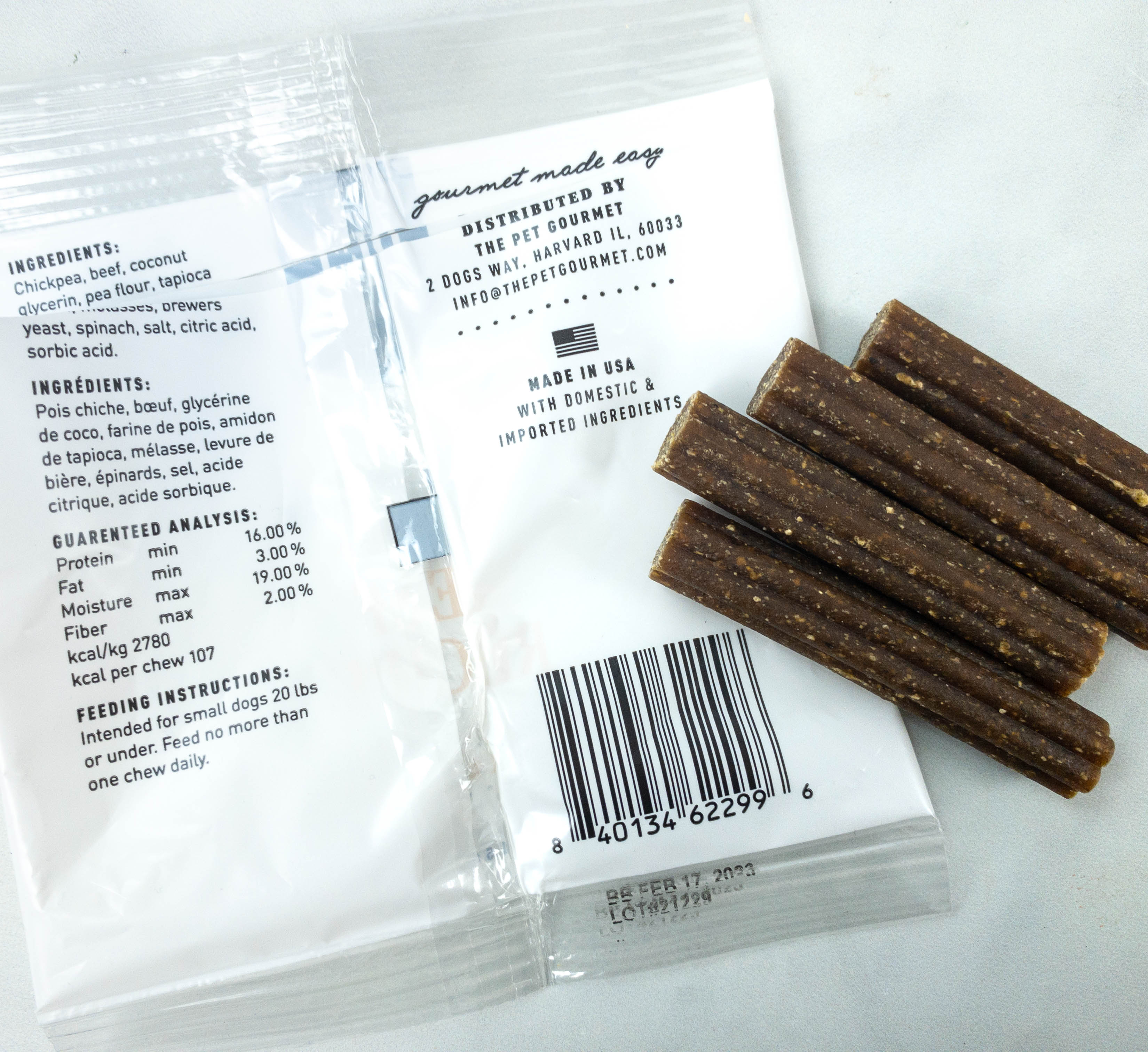 The sticks are portioned for small dogs 20 lbs and under. They also recommend serving 1 chew per day.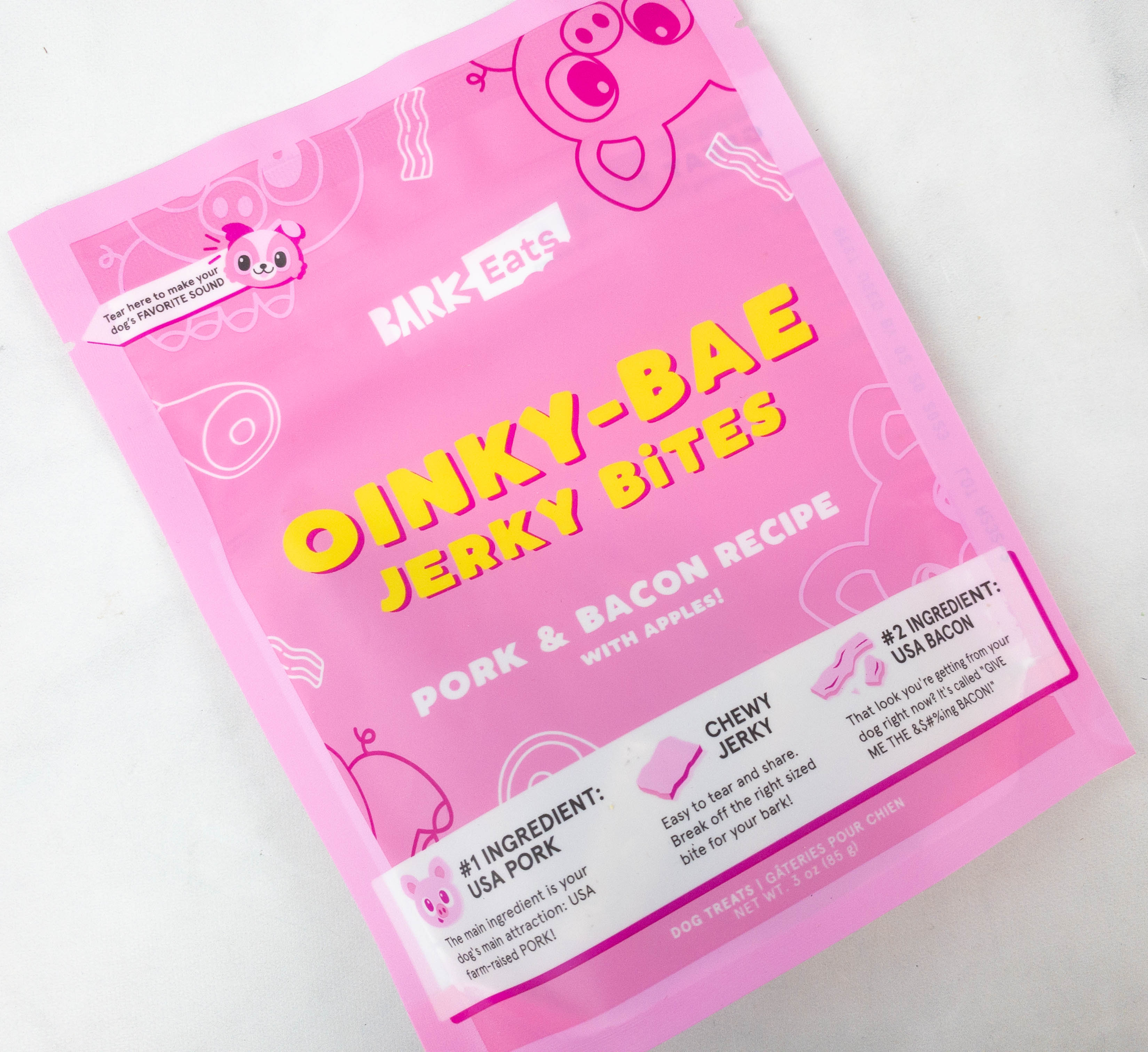 Oinky-Bae Jerky Bites Pork & Bacon Recipe Dog Treats. My dogs also enjoyed this pack of jerky bites. They're made from USA farm-raised pork, bacon, and even has added apples to make them more flavorful and nutritious!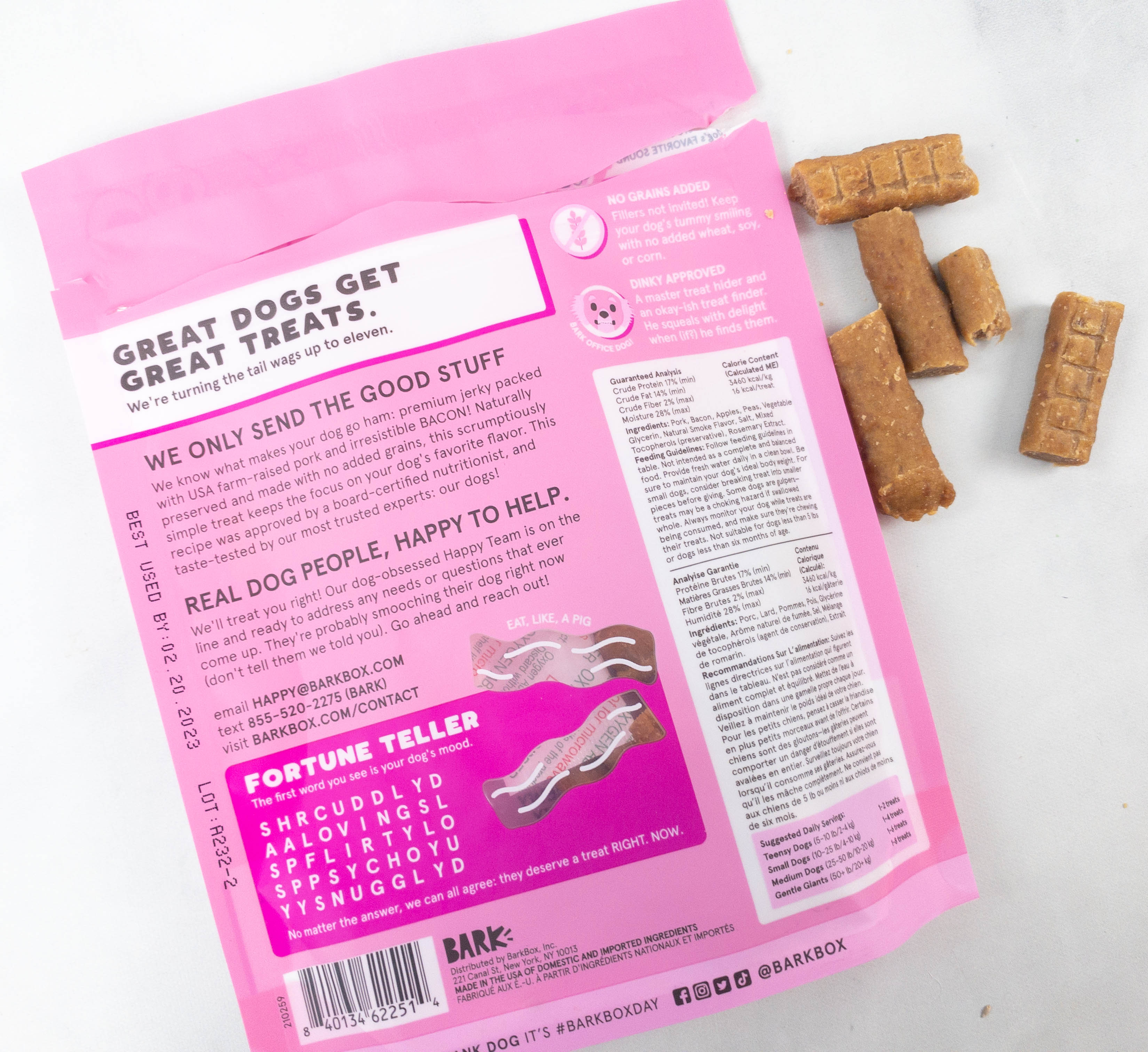 Each piece is chewy and can be broken down into smaller pieces.
Baa Baa Biscuits Lamb Recipe Dog Treats. The last treat in the box is made with lamb and cheddar cheese!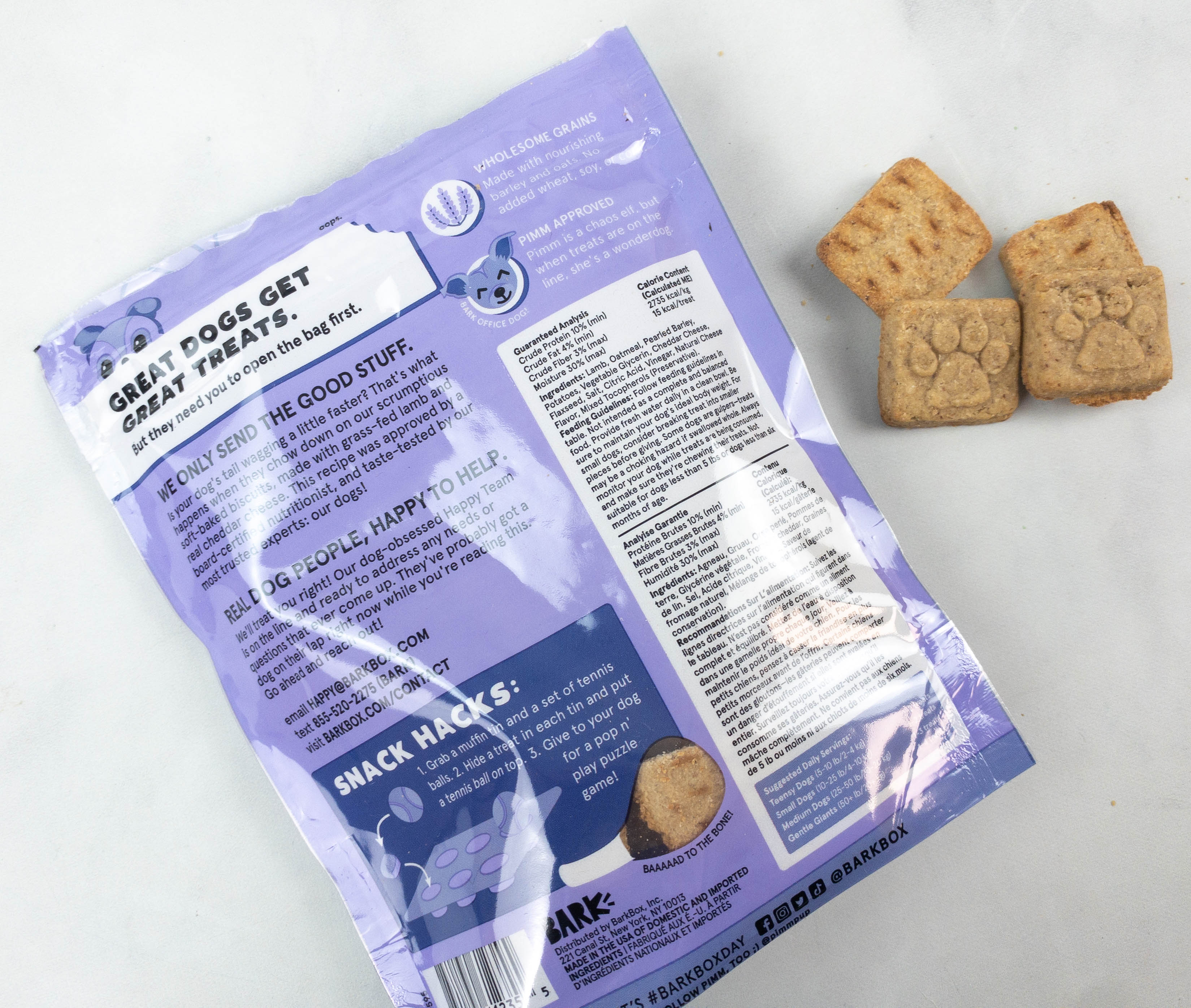 These soft-baked biscuits are square-shaped and they even feature cute dog pawprints on them. I gave them to my pups as a training treat and they kept asking for more!
This month's Barkbox curation came right in time for Halloween! It includes 2 Halloween themed toys from the Mischief Mutts collection and 3 healthy treats. As always, the toys are made from high quality materials so our dogs can enjoy them over and over again. The treats are made from dog friendly ingredients, which are tasty and nutritious as well. This subscription has been consistent in providing the best toys and treats for our dogs and we couldn't be happier!
What do you think of Barkbox? If your dog is a serious chewer, check out Barkbox Super Chewer!