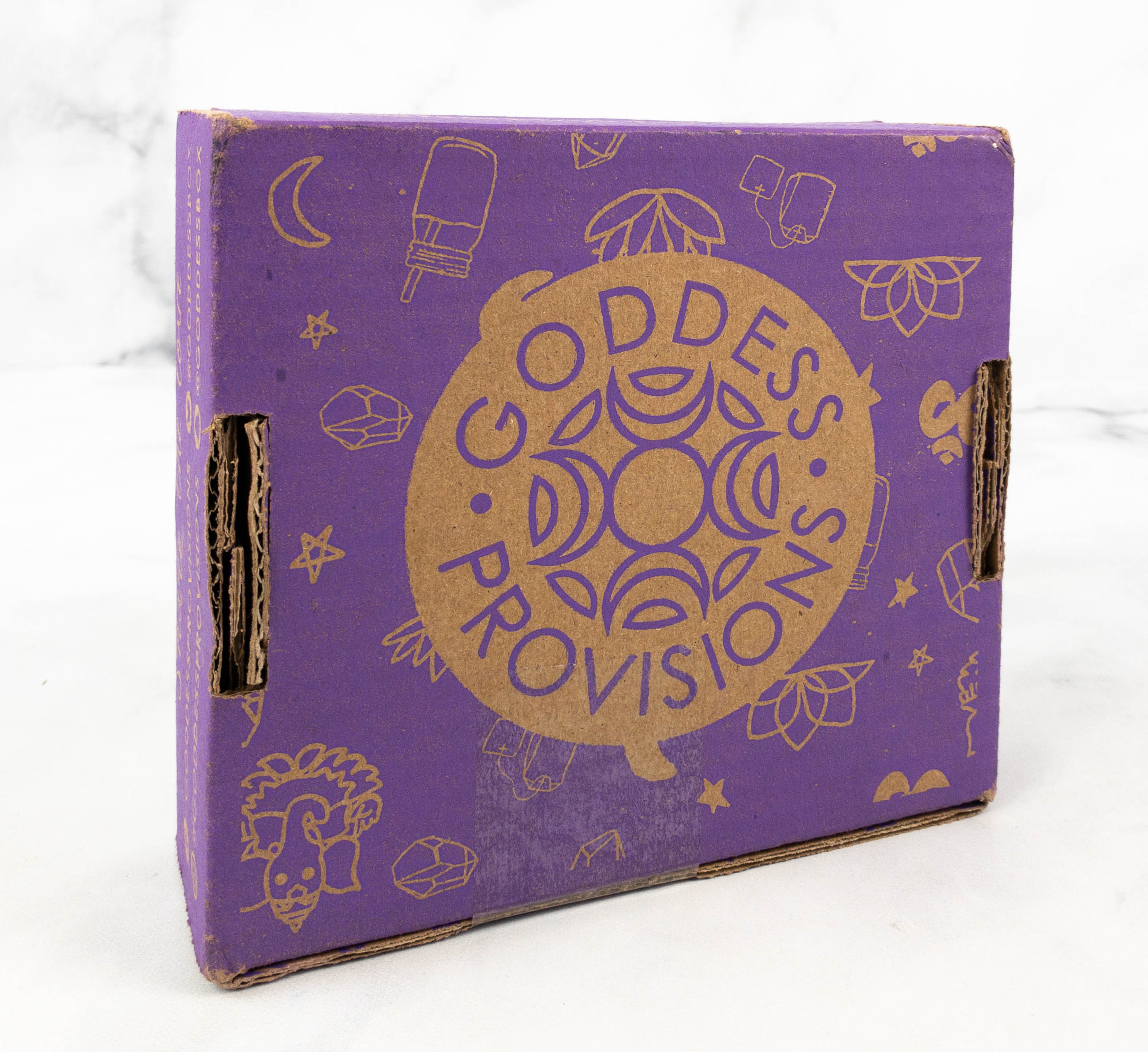 Goddess Provisions is a monthly subscription box that sends tools for spiritual practice. Each box includes 5-7 full-sized items and may include crystals, ritual tools, jewelry, books, and more. All items are also 100% vegan and cruelty-free. The subscription is $33 per month, plus shipping if it's going to Canada or international.
We're "busy" just like everyone else on this beautiful planet but we take the time to manifest journal, meditate, frolick around in nature, pet kittens, practice yoga, have reiki healing sessions, do tarot card readings, drink green juice, write out the things we're grateful for, check the astrology forecast and charge our crystals under the full moon. If you enjoy these simple pleasures too, you're going to feel like our monthly box was curated for you by a true soul sister.
Goddess Provision's monthly subscription made the list in our 2021 readers' choice best self-care subscription box list!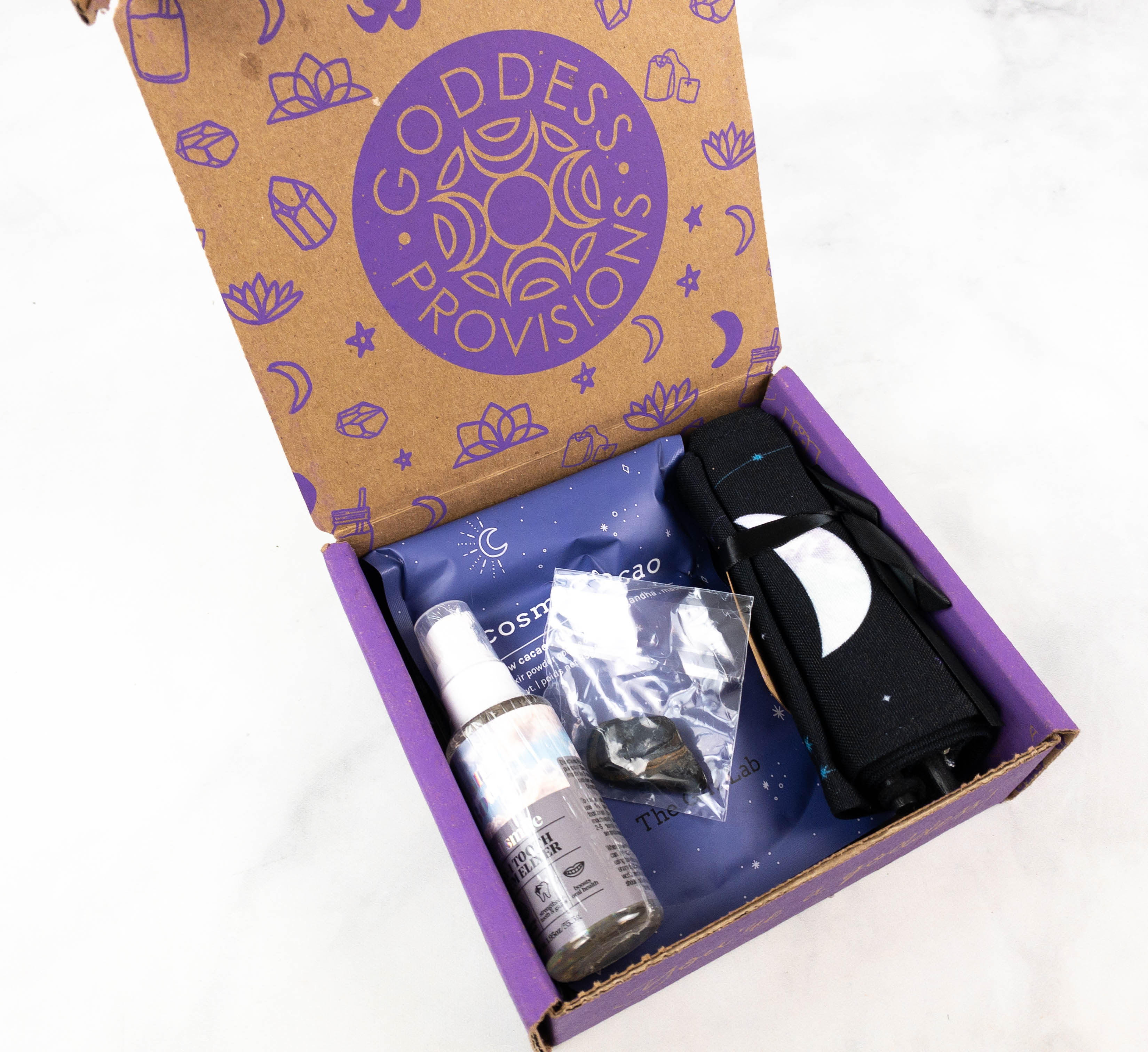 The items arrived in a purple box!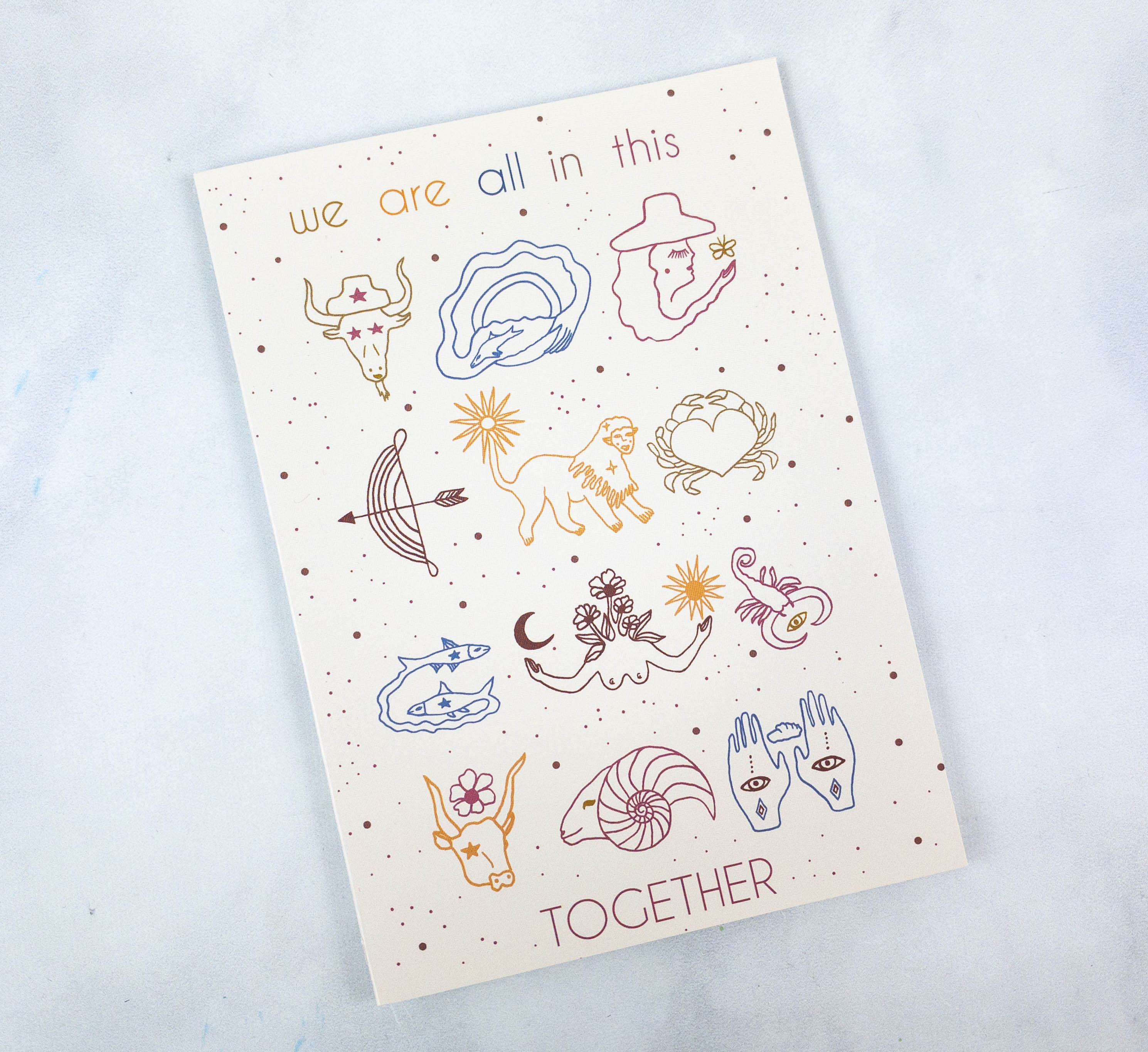 It includes an illustrated information card. This month's theme was We are all in this TOGETHER.
The back of the card features instructions on how to win a free box and other details.
Everything in my box!
The Gut Lab Cosmic Cacao ($15.93 approx.) This tastes somewhat like the usual hot cocoa, but with a boost! It contains raw cacao, which is known to be rich antioxidants, iron, magnesium, and calcium.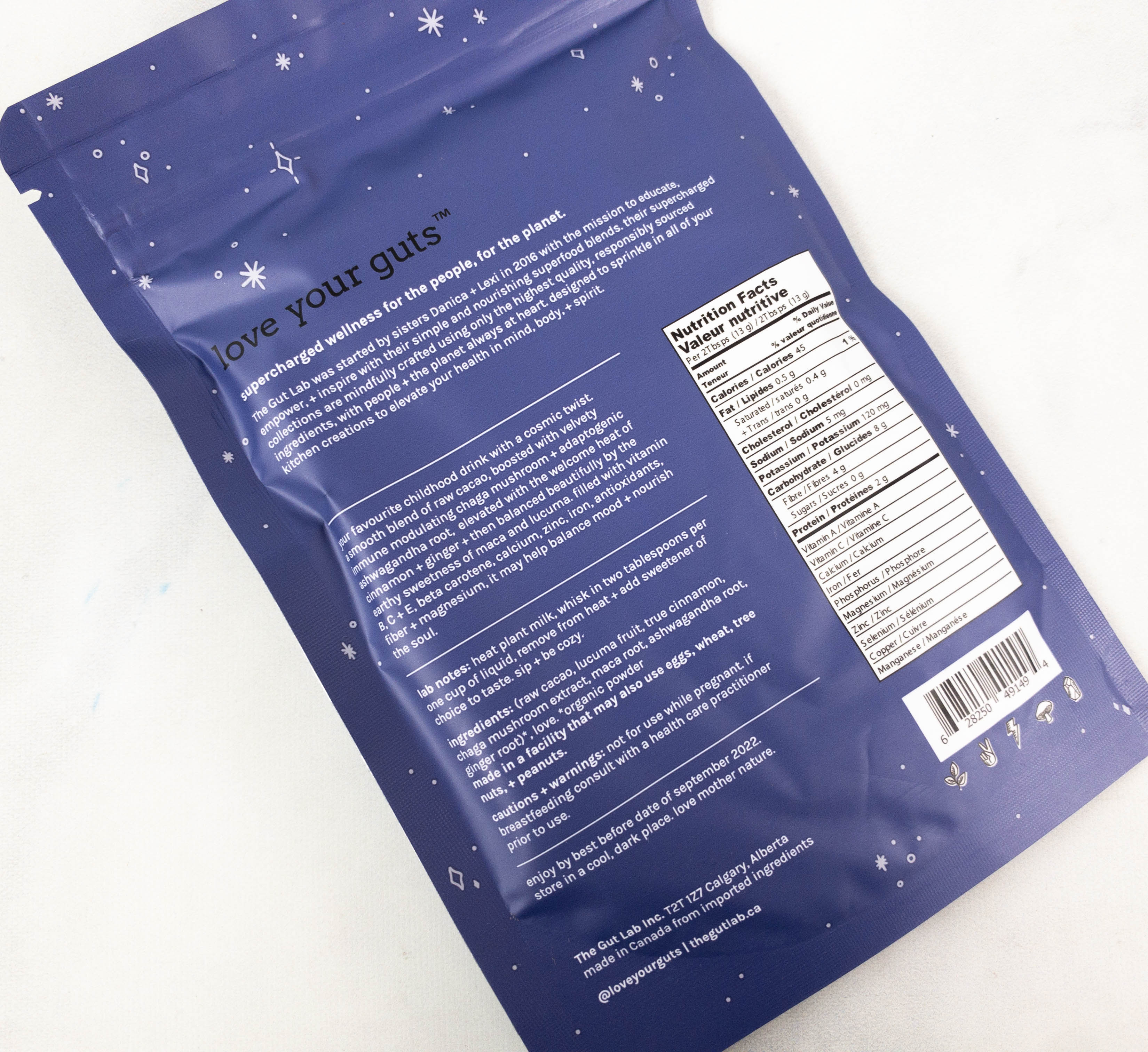 Other key ingredients are maca, ashwaganda, and ginger roots that work to increase brain and energy function, support the immune system, and help with indigestion as well as period pains. This is also great for gut health as it contains chaga mushroom extract that is known to help support gastrointestinal and liver health!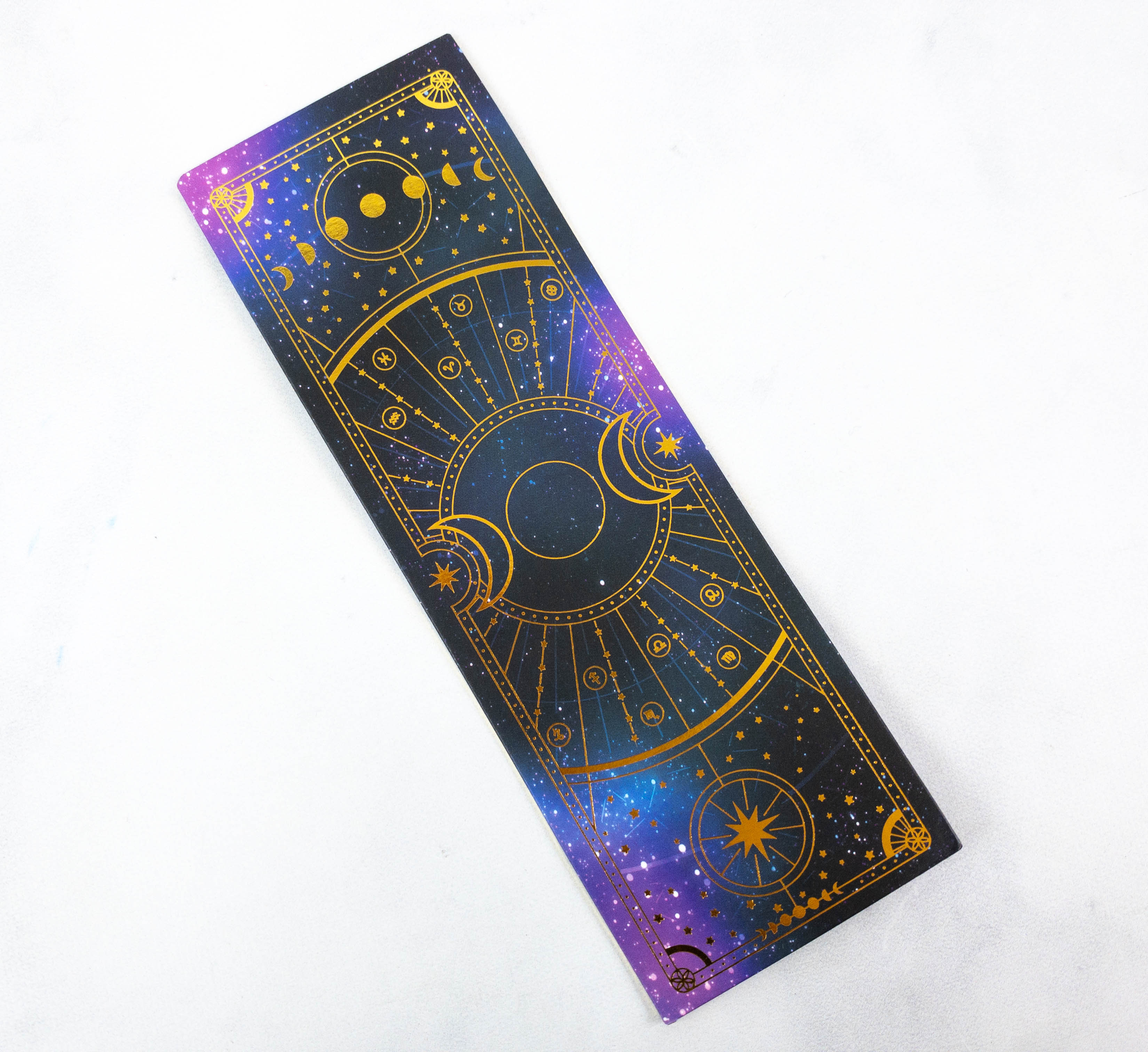 Quirky Cup Collective Cosmic Bookmark. I also received this beautiful bookmark! It has a galaxy print background with a golden print that reminds me of tarot cards. You can even see the phases of the moon along with the signs of the zodiac!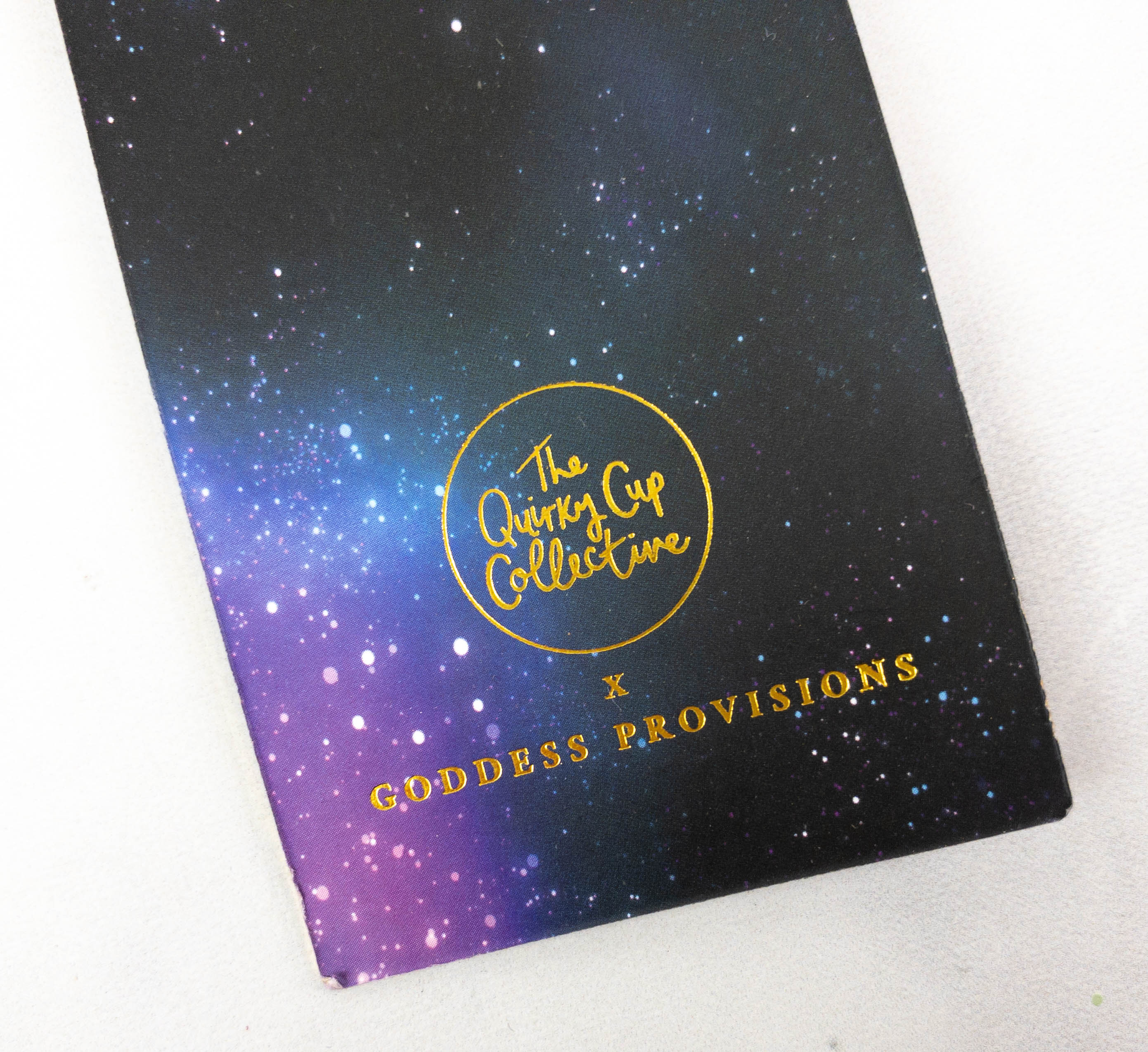 At the back, it says this is a collaboration between The Quirky Cup Collective and Goddess Provisions.
Cosmic Message Journal. Here's another item with a lovely galaxy inspired design! The journal cover is in black, and it scattered all around it are constellations featuring the signs of the zodiac.
Inside, there is a page where you can write your name and contact information.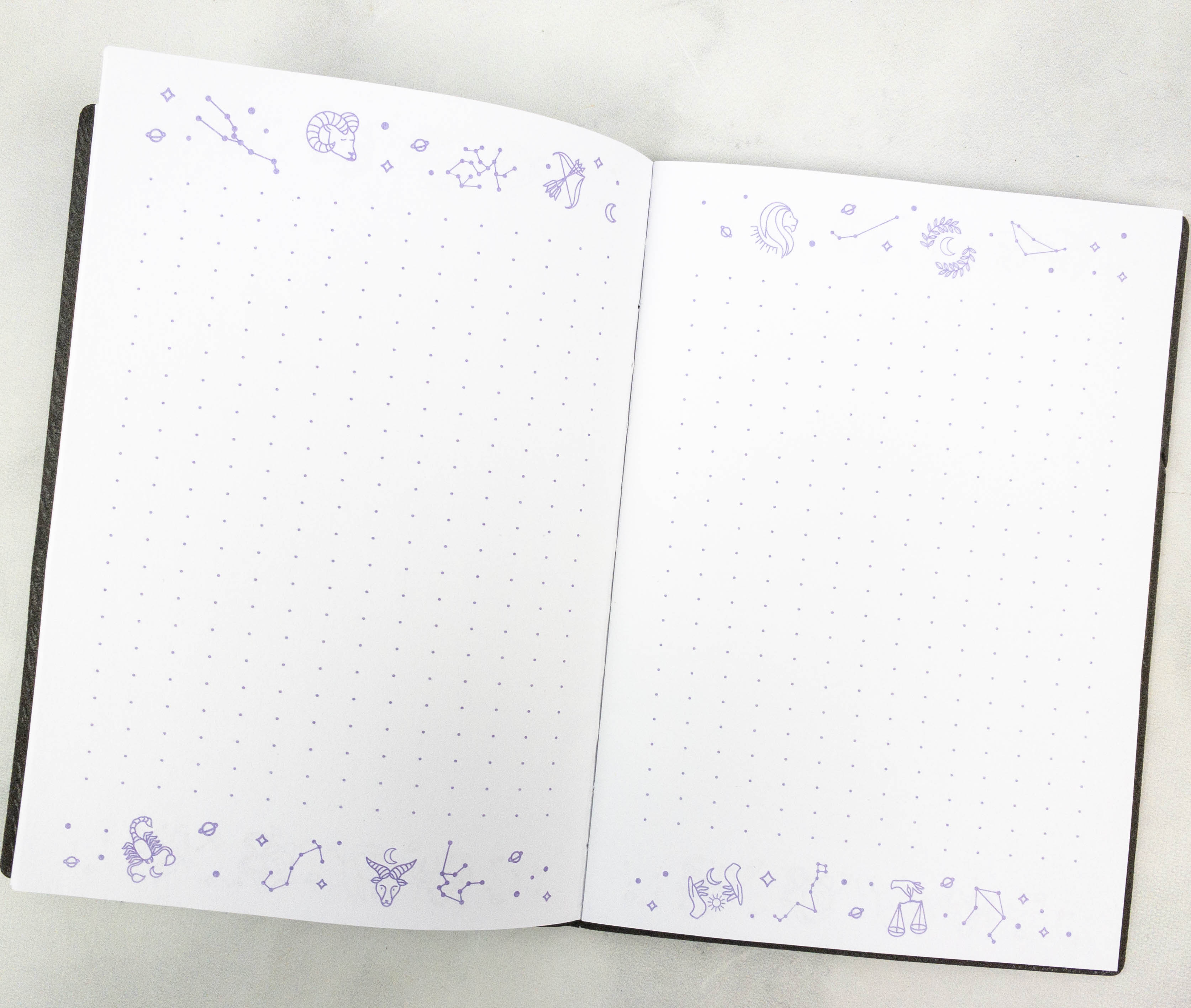 It has dotted pages, which I think is great because you have more flexibility on what you can do to it as a journal compared to the lined ones. The top and bottom borders are also really cute as they consist of the same zodiac constellations on the cover.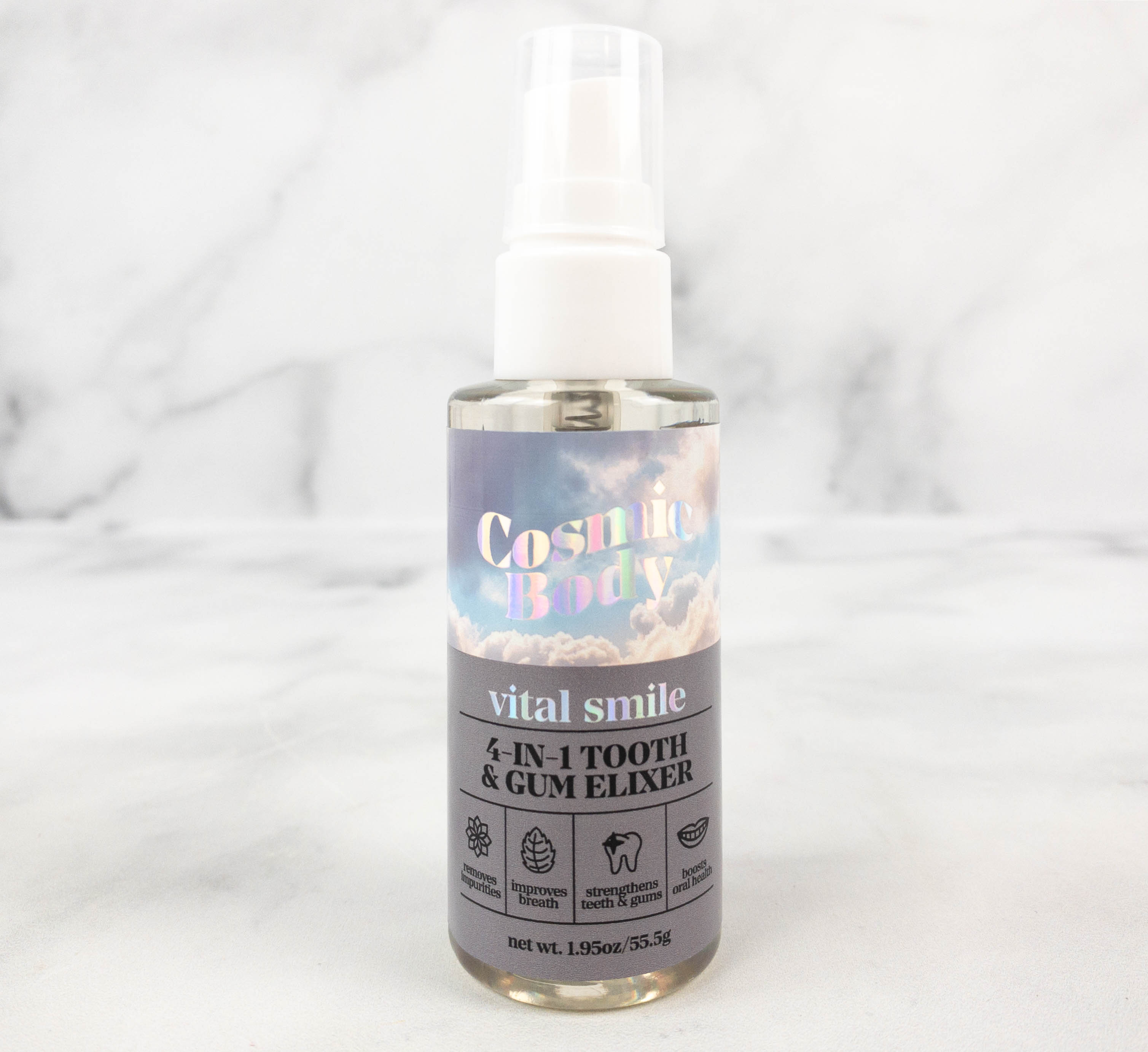 Cosmic Body Vital Smile Tooth & Gum Elixir ($6.75) This elixir can be used as a substitute to your usual mouthwash. Made with coconut, peppermint, and clove flower oil, this may relieve tooth pain, soothe gums, and reduce bad bacteria in the mouth.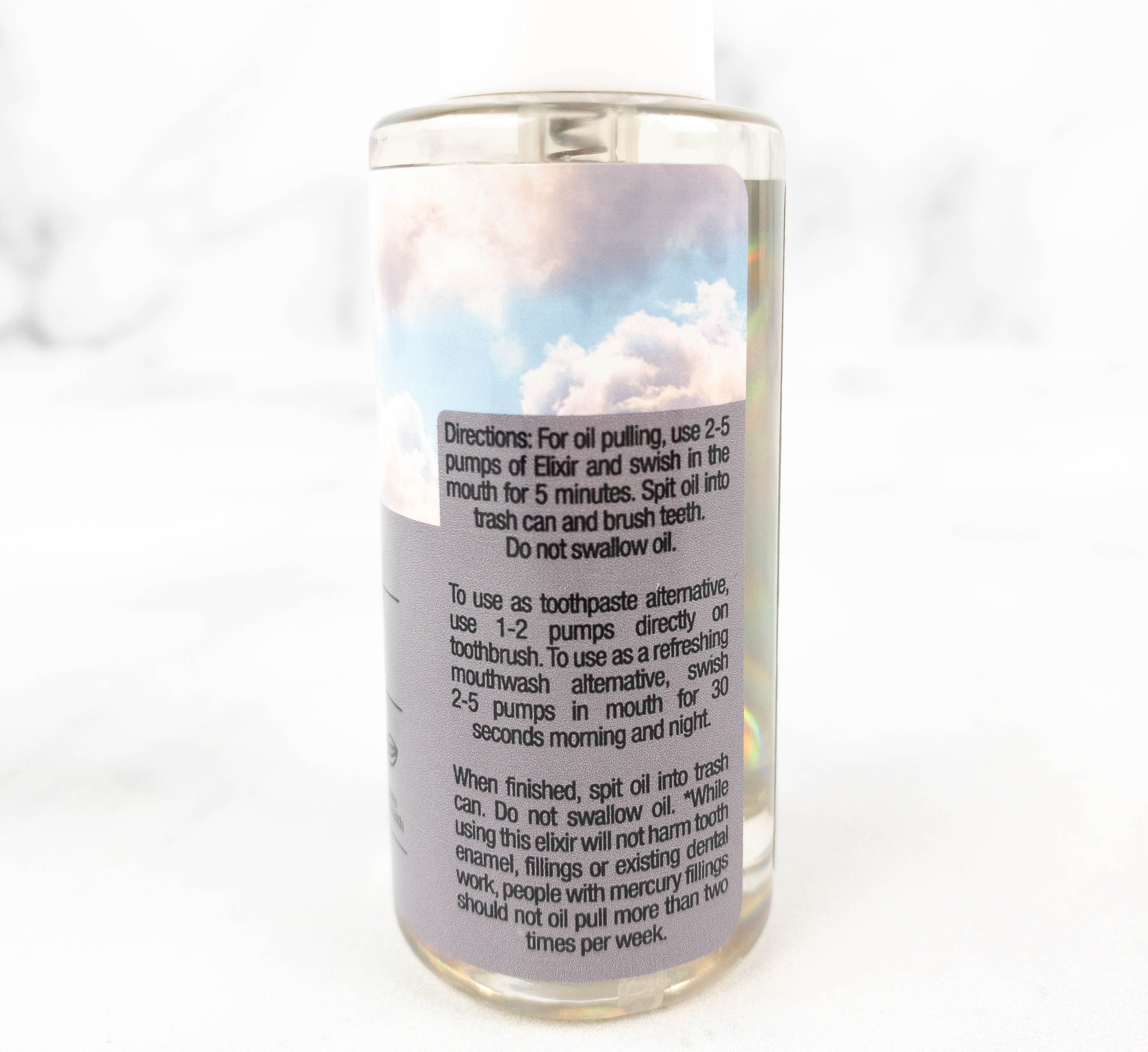 Aside from using it as a mouthwash, you can also use it for oil pulling or as a toothbrush alternative. For oil pulling, use 2-5 pumps and swish in your mouth for 5 minutes before spitting out. Then, proceed to brush your teeth. If you're using it as a toothbrush alternative, put 1-2 pumps directly onto your toothbrush.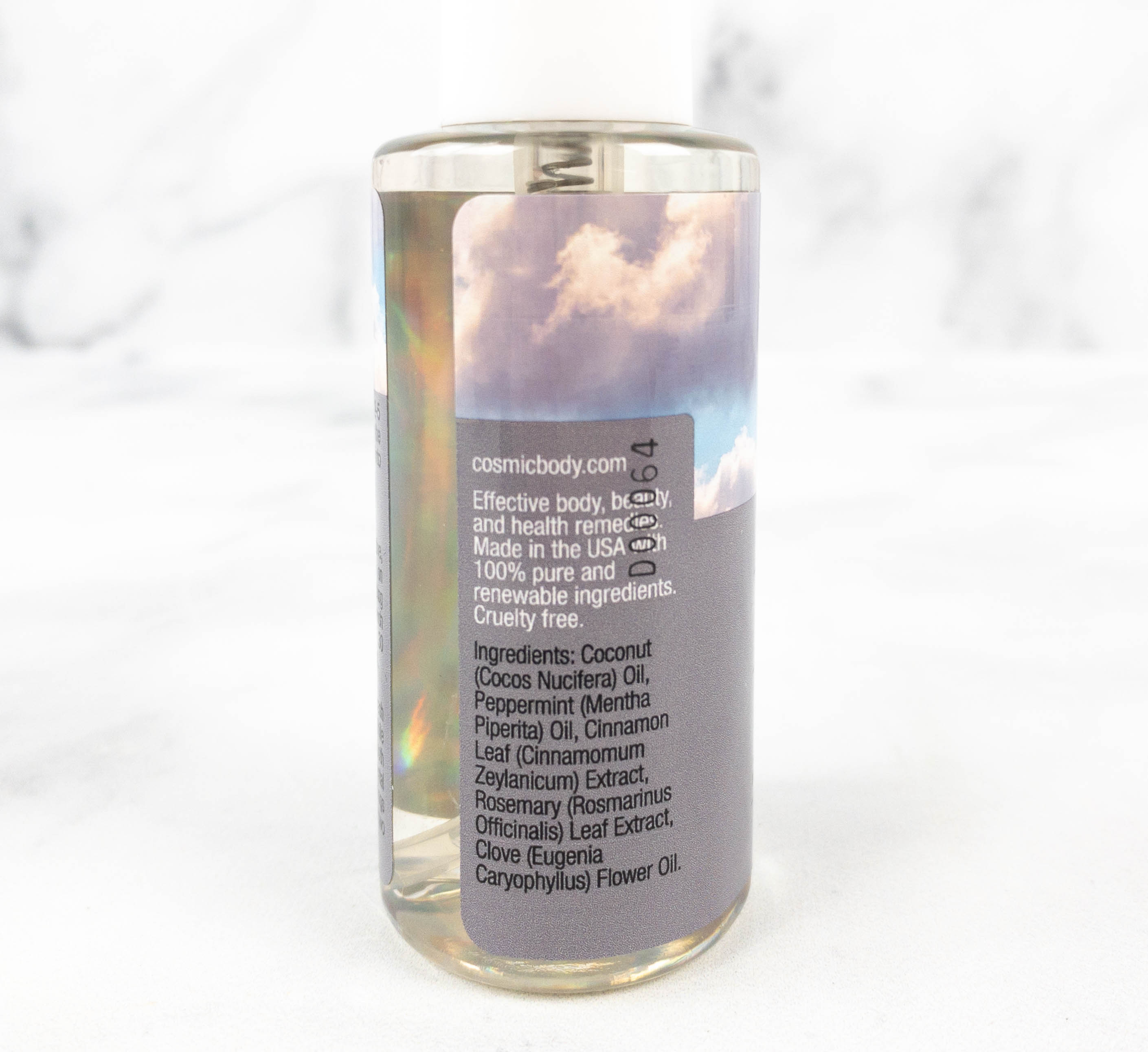 According to the label, the ingredients used are renewable and cruelty-free. This elixir has a minty taste, but not overpowering. It helps keep breath fresh!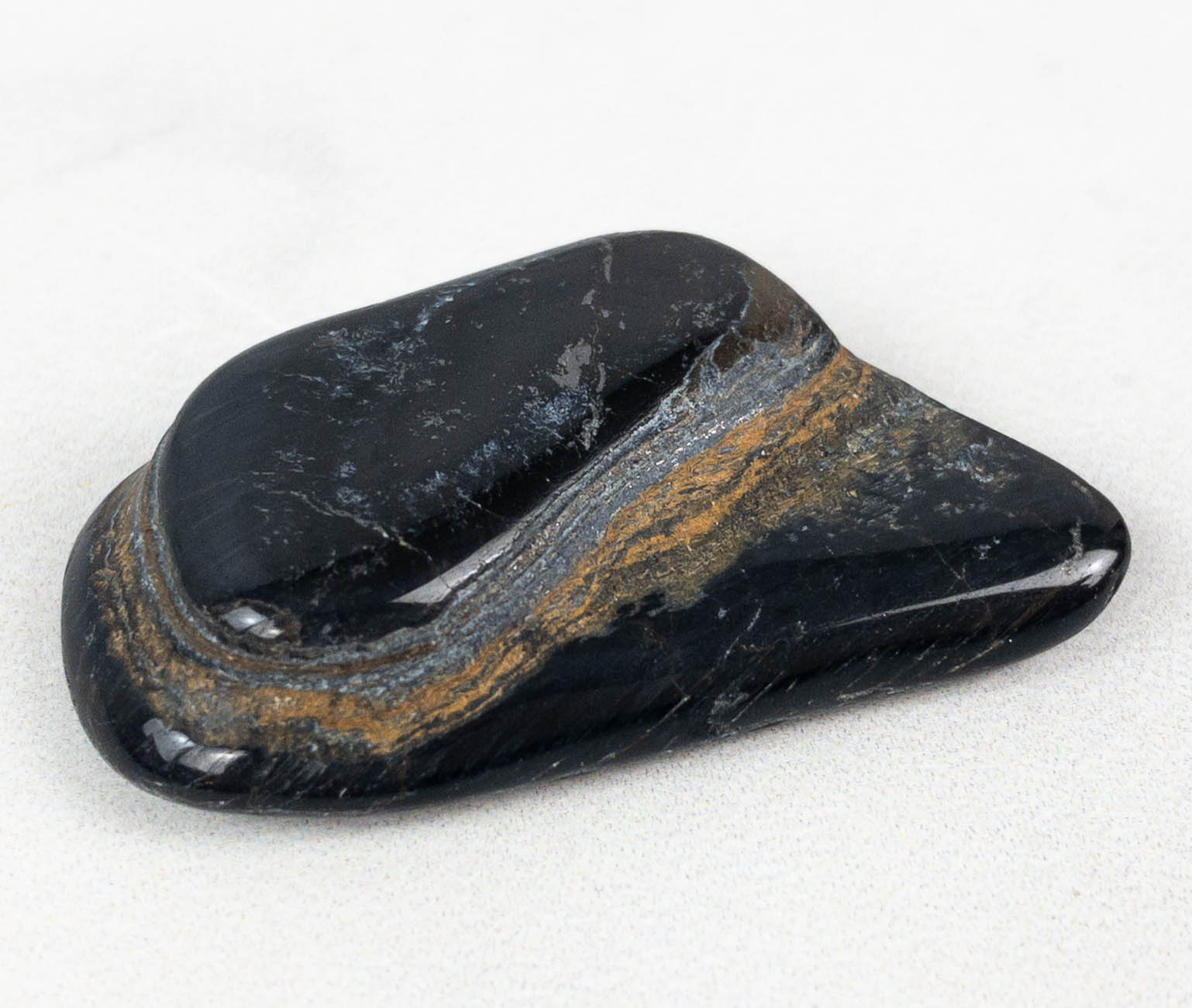 Blue Tigers Eye. This stone is known as one for protection, power, and perseverance. It's said that this stone is great in helping you make hard decisions as well as releasing your fears and anxiety. It's a very pretty stone with beautiful bands of yellow-gold which is also said to stimulate taking action unclouded by emotions.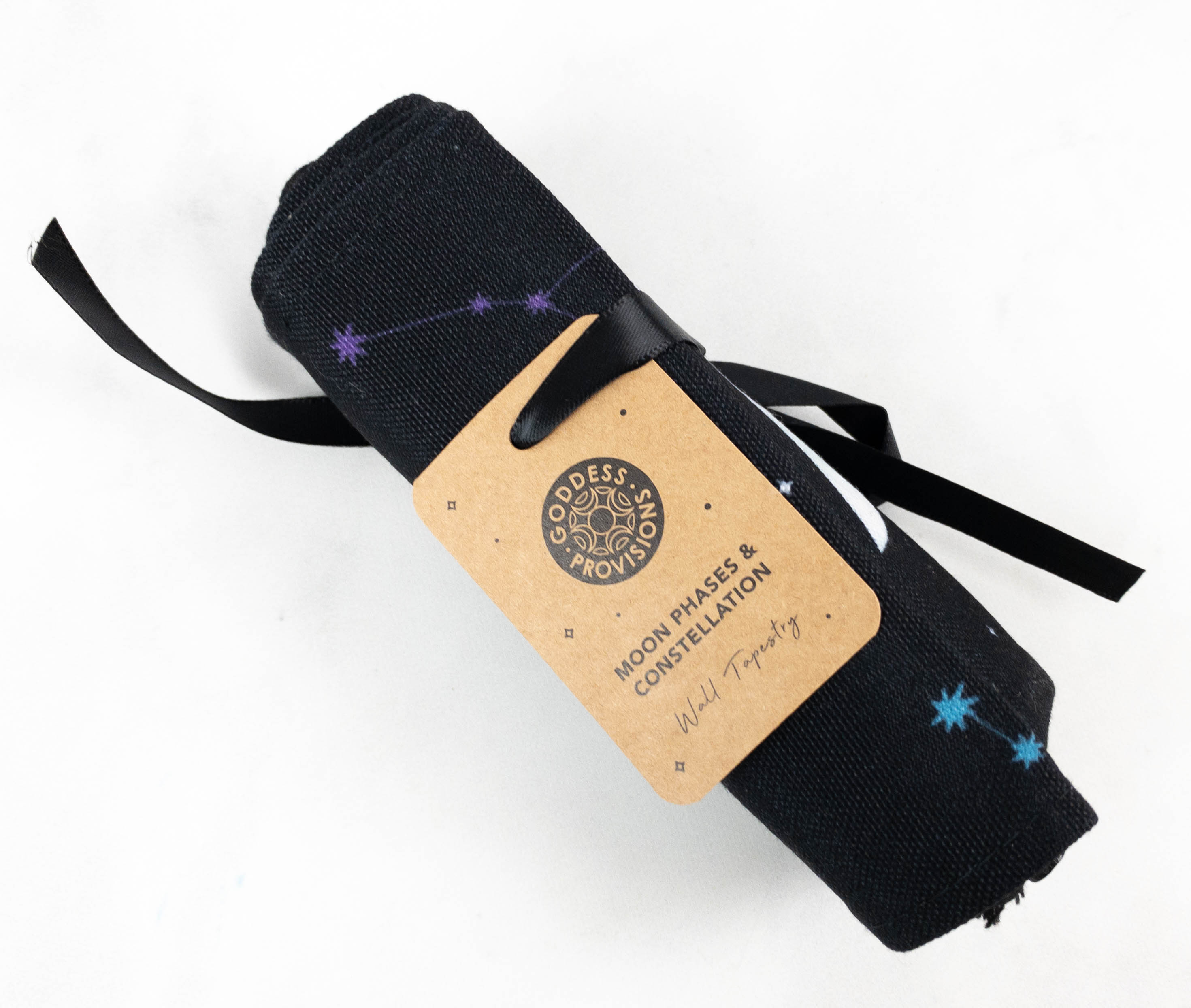 Moon Phases & Constellation Wall Tapestry. They also included something I can display at home, a wall tapestry!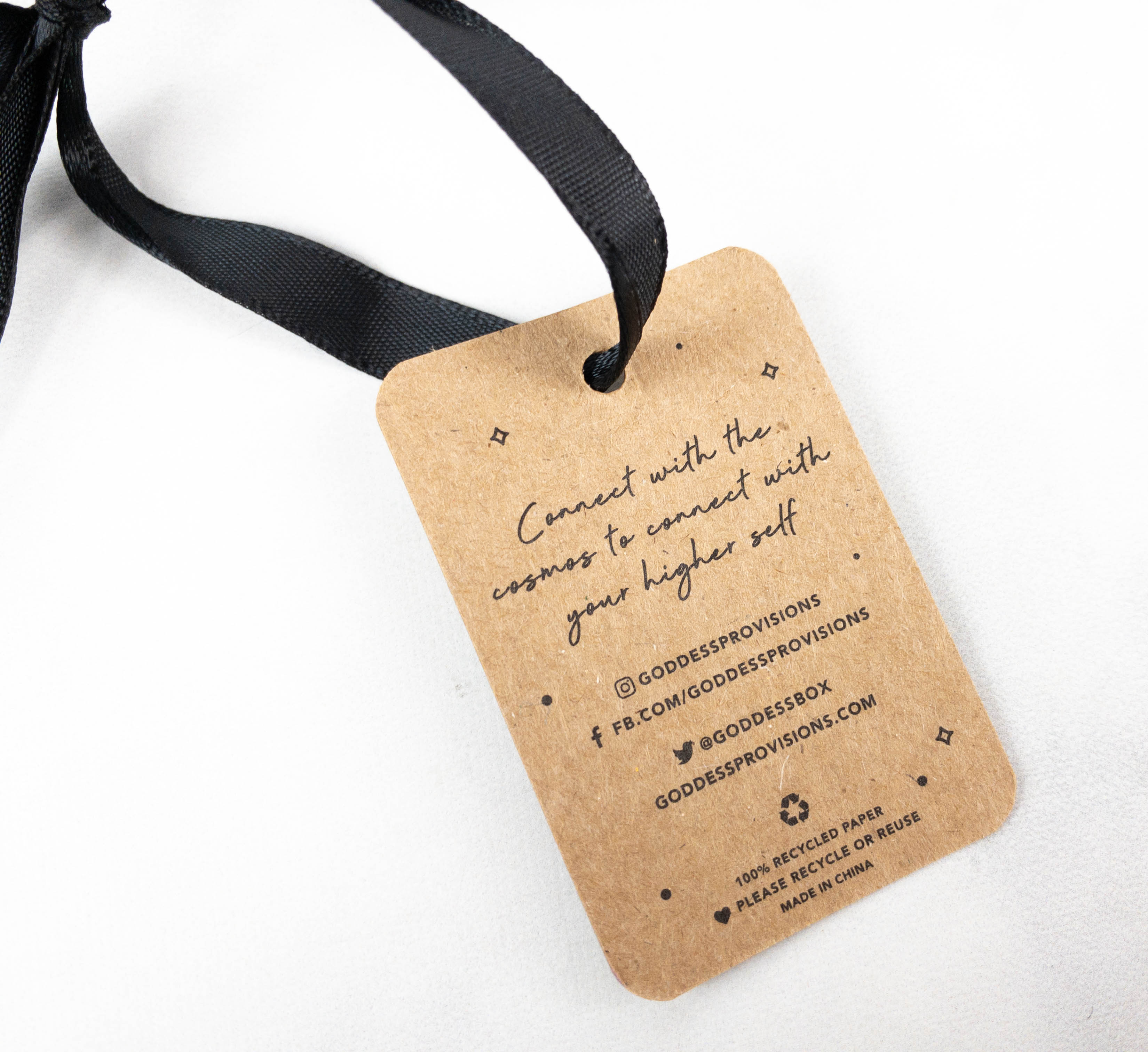 It comes with a card made with recycled paper. The quote at the back says, "Connect with the cosmos to connect with your higher self."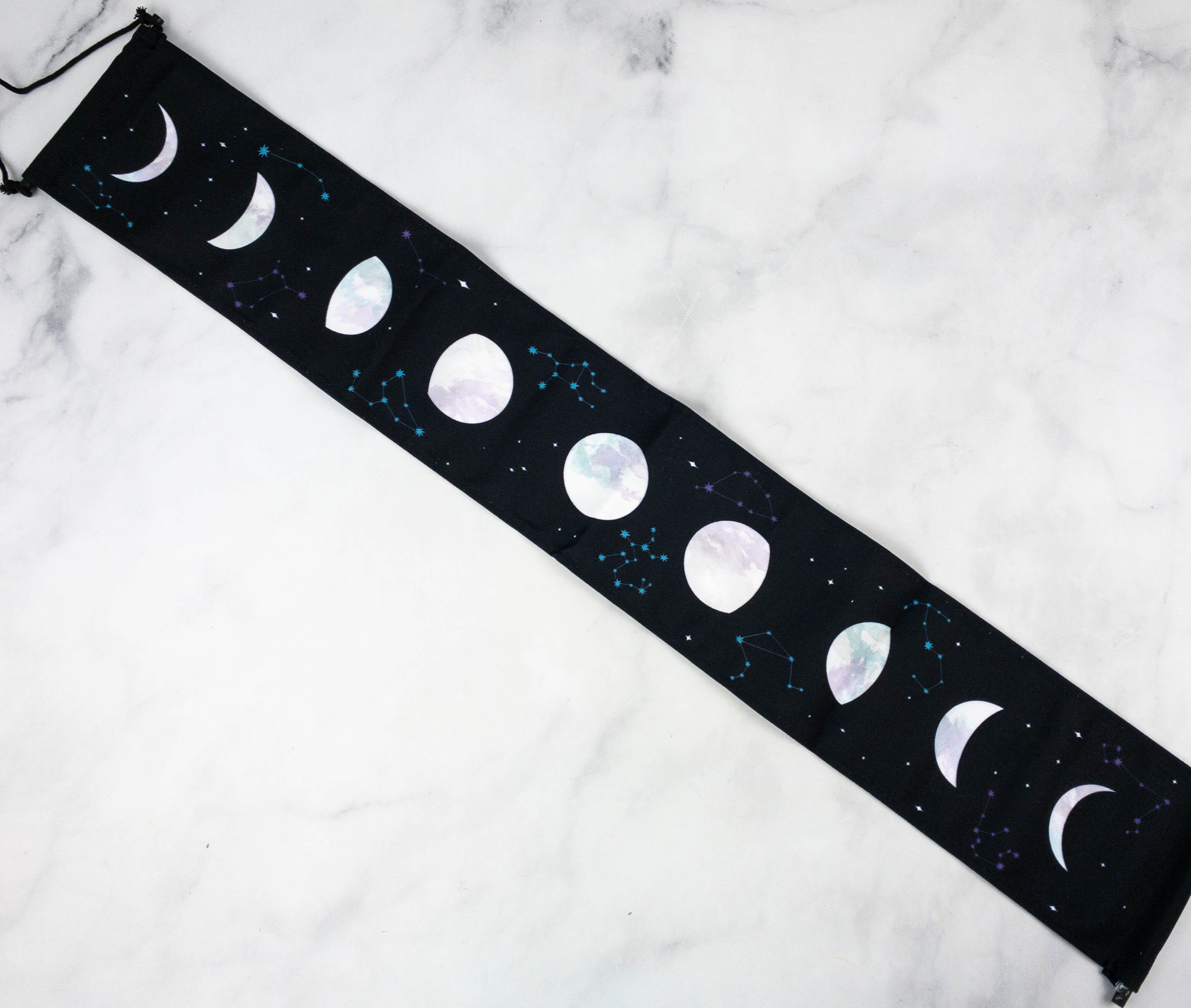 It features the phases of the moon and it's so beautiful. The print is vivid and it stands out from the background!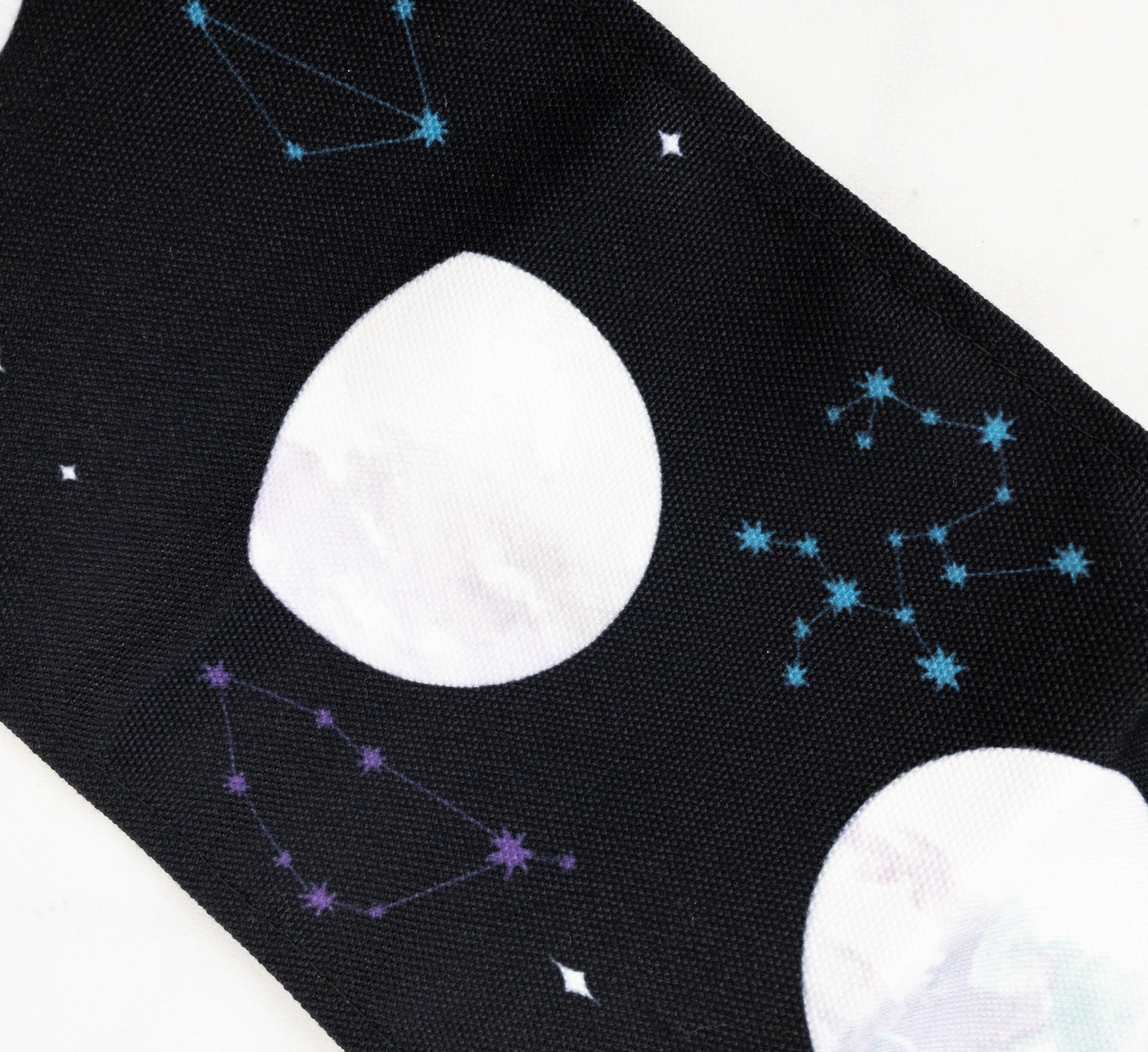 It even has constellations patterns for that added cosmic vibe!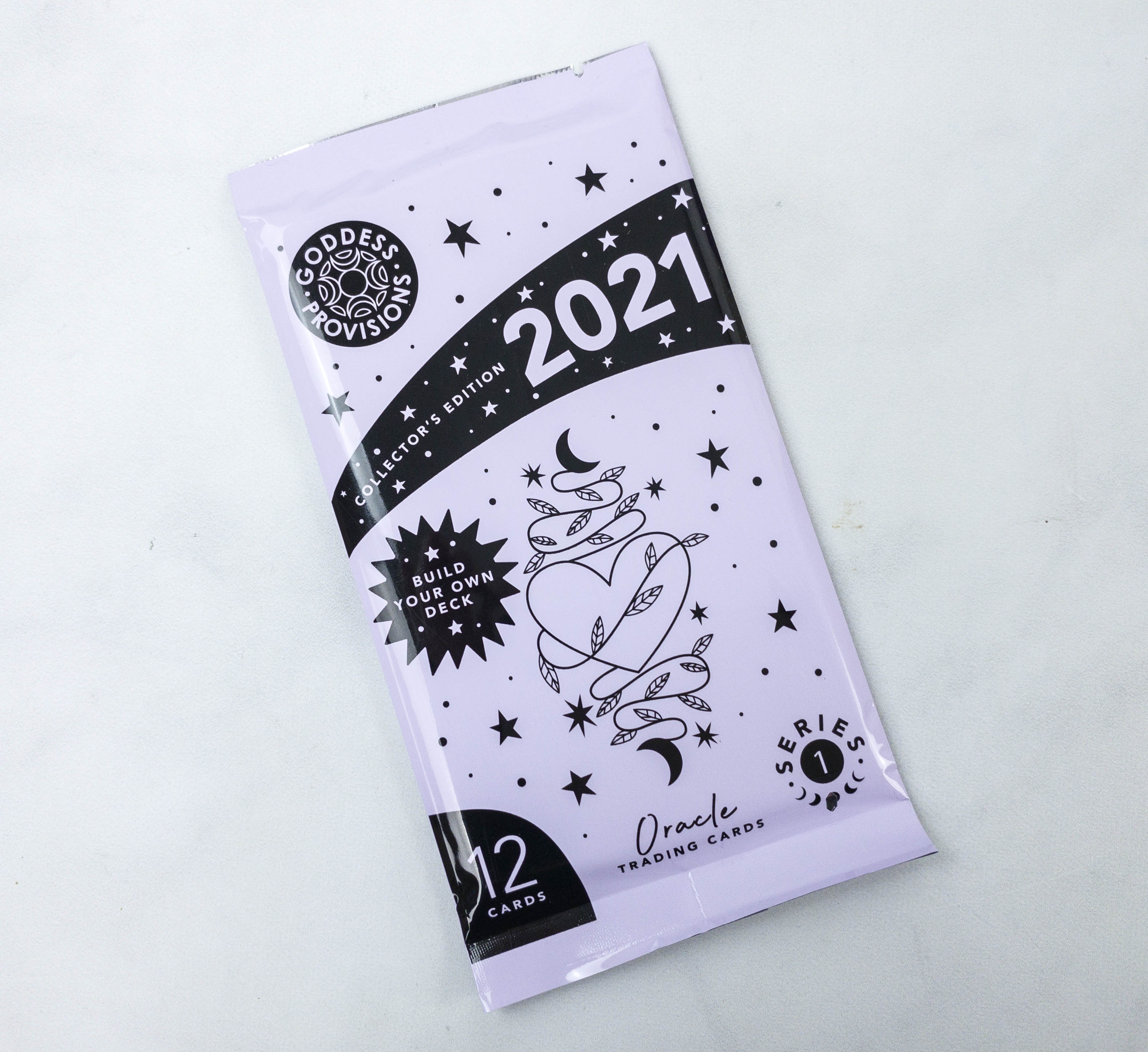 Zodiac Oracle Pack. Lastly, here's a pack of oracle trading cards from Goddess Provisions Collector's Edition 2021!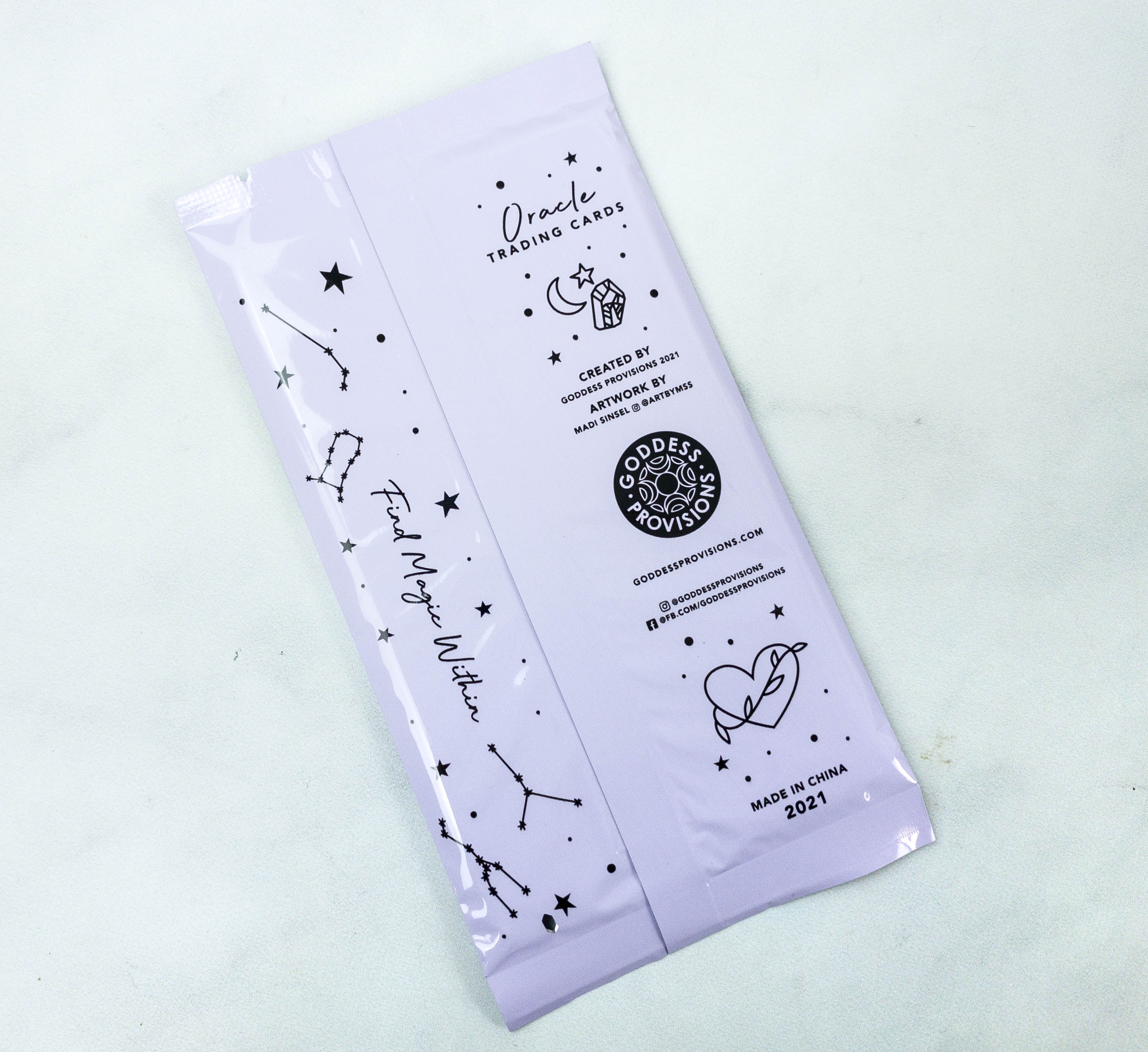 These are designed by Madi Sinsel.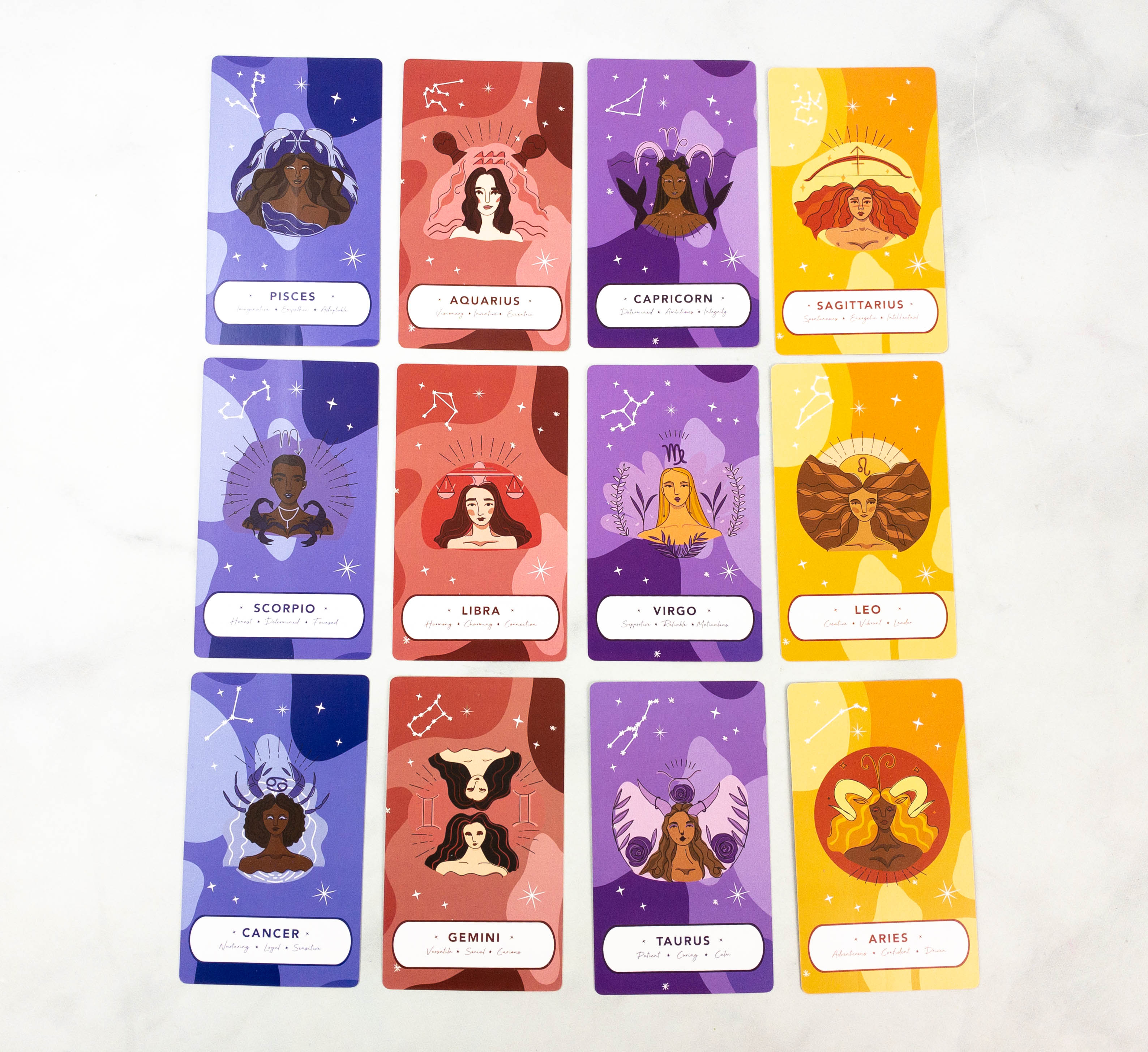 Inside, there are 12 cards, each of which represents a zodiac sign. They're also color-coded according to their elements.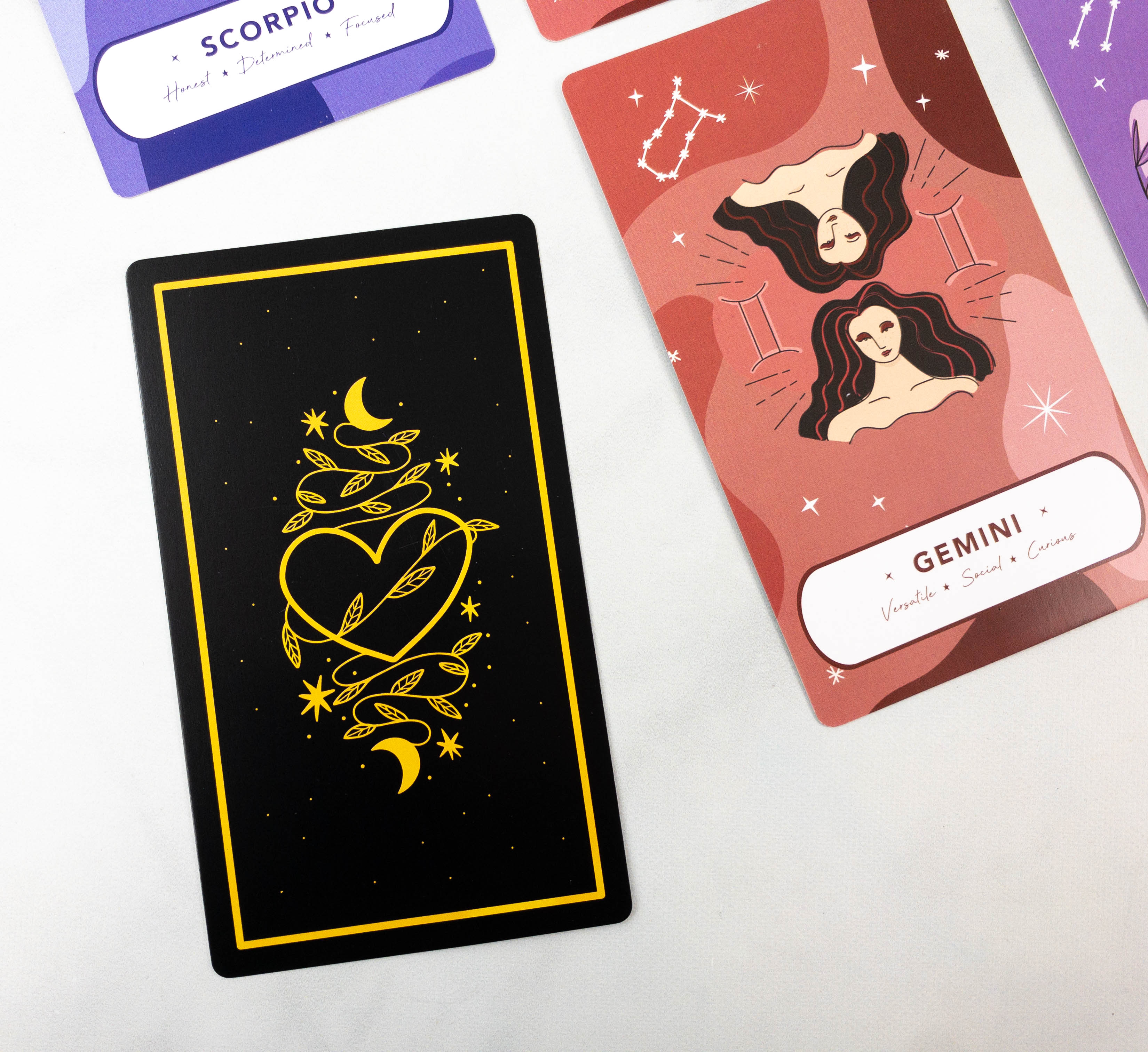 The back of each card is in black, with a yellow print! The cards are made with high-quality paper, and even their print quality is also pretty excellent.
It was another great box from Goddess Provisions, and it's all about celestial bodies and zodiac signs. I love the variety of the curation, which includes a journal, a stone, a wall tapestry, and a set of oracle cards. There's even a cocoa drink packed with superfoods, as well as a mouthwash alternative made with clean ingredients. It's a fun box overall! If I have to pick a favorite, it's probably the tapestry. It would make a nice decor for the bedroom! If you're into self-care or if you would like to collect items that can help you in your spiritual practice, this subscription is for you!
What do you think of the Goddess Provisions box?