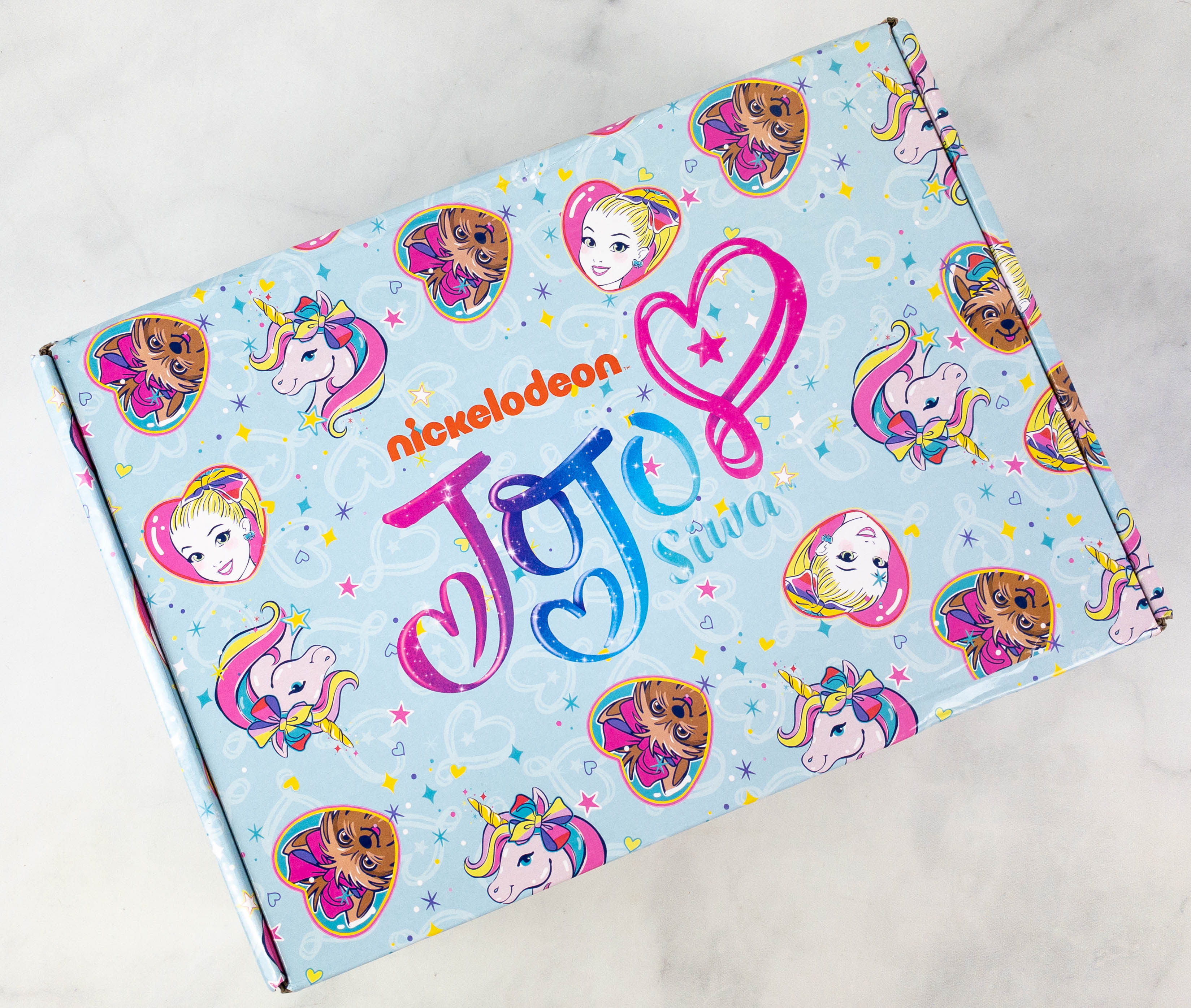 The JoJo Siwa Box is a quarterly subscription box that sends exclusive apparel and accessories for fans of Jojo Siwa! She is a dancer, singer, actress and a Youtube personality. She appeared on several Nickelodeon shows, has a vlog, several singles and joined Dance Moms contest. She won the Kid's Choice Award for Favorite Viral Music Artist and Favorite Musical Youtube Creator in 2017. A $60+ value is promised for this subscription box for tweens.
The box is packed with cute and colorful items!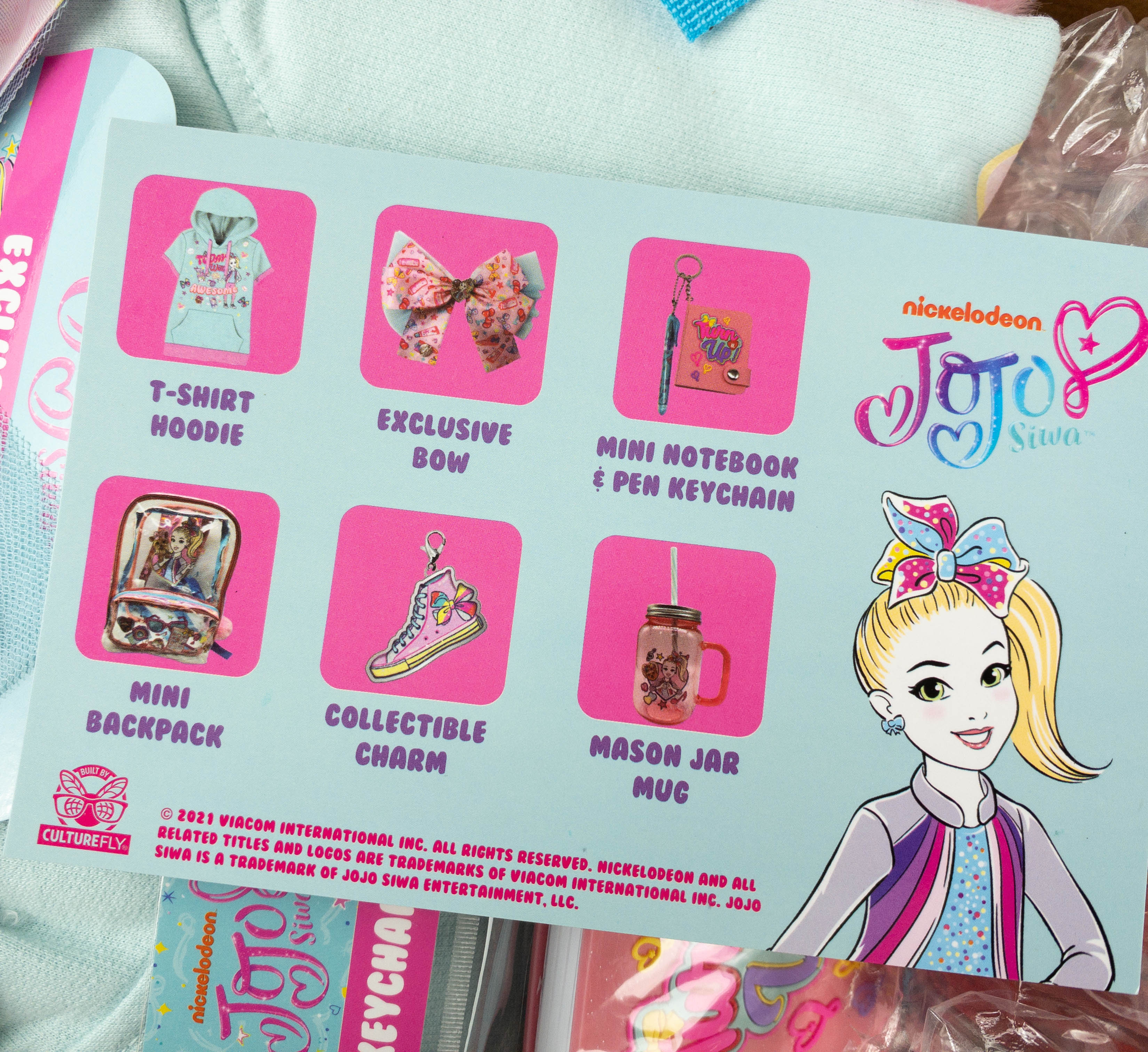 The information card contains product photos and names, but without descriptions.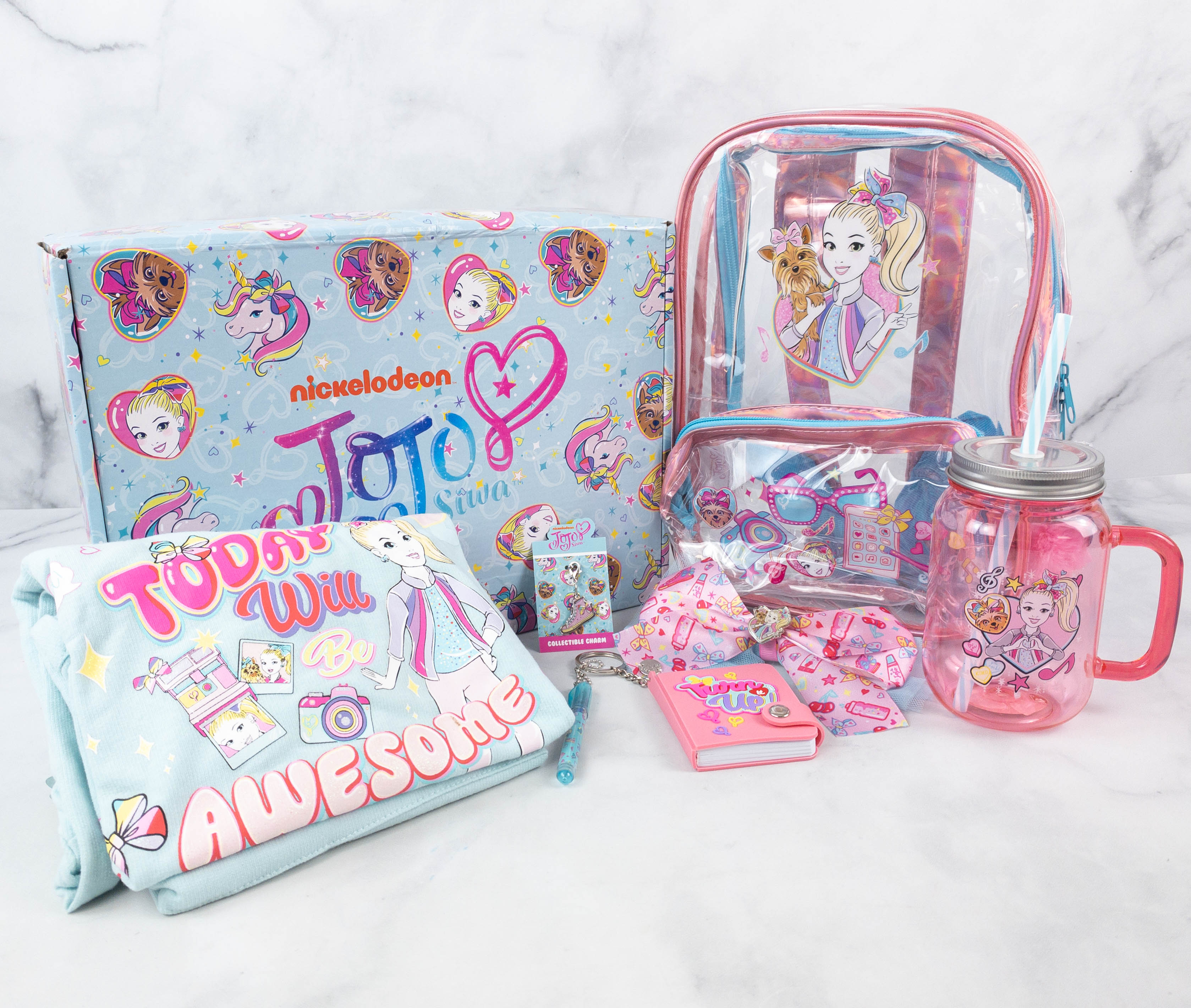 Everything in the box!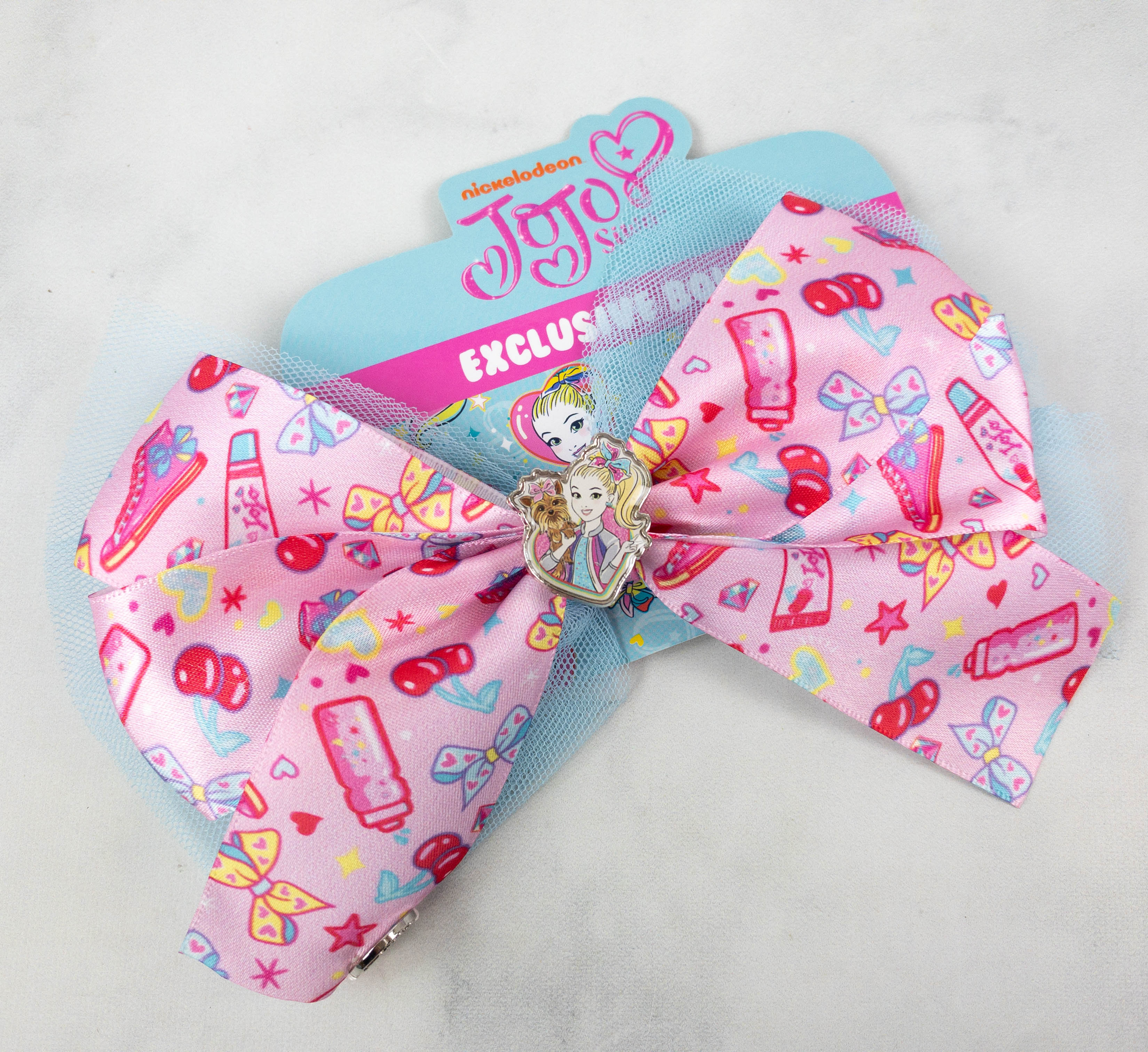 Bow. Each quarterly box contains a new bow. It's JoJo's trademark hair piece and it's absolutely adorable!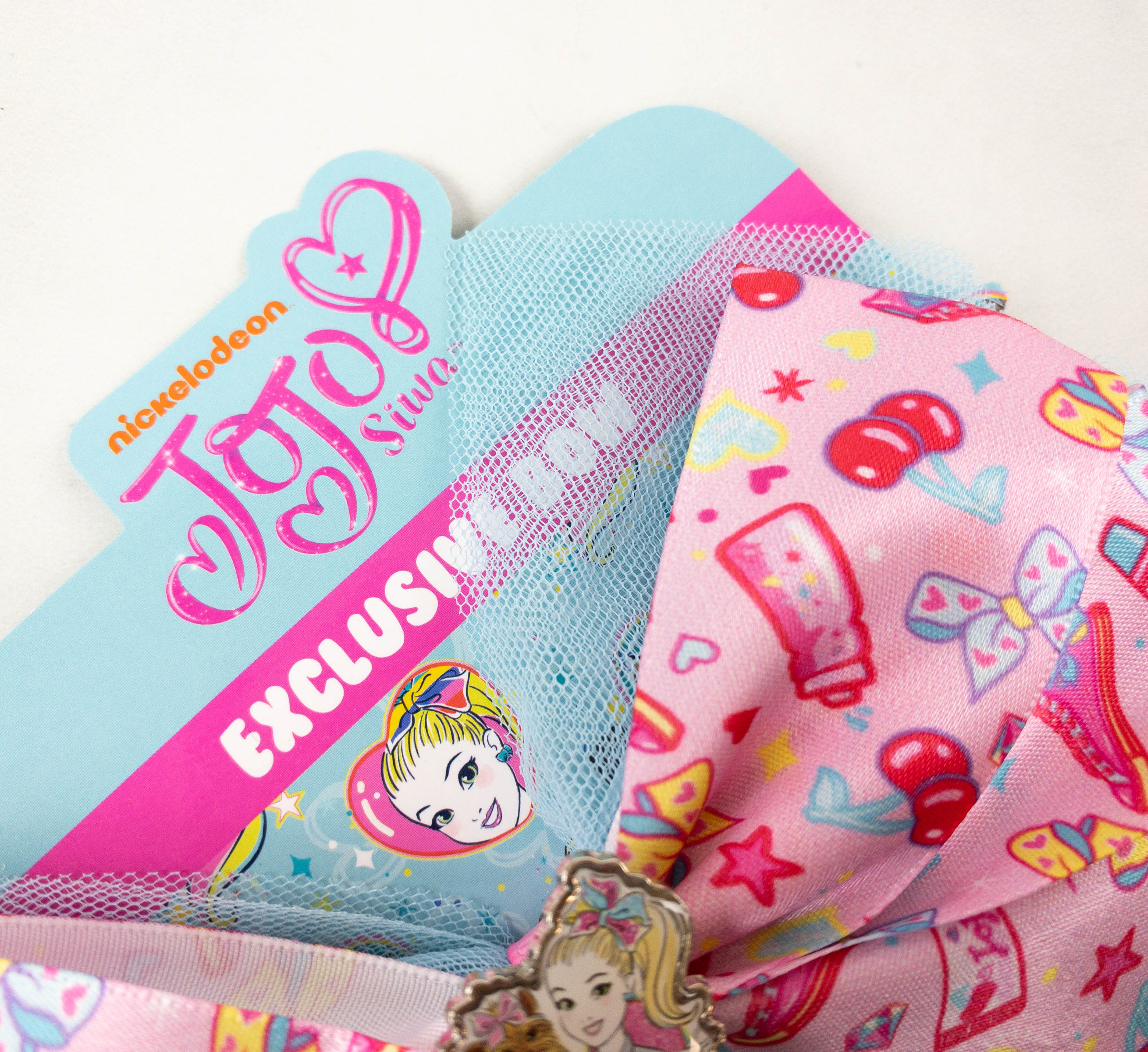 This quarter's exclusive bow design features a pink background with cute and random stuff on it like cherries, ribbons, shoes, and more.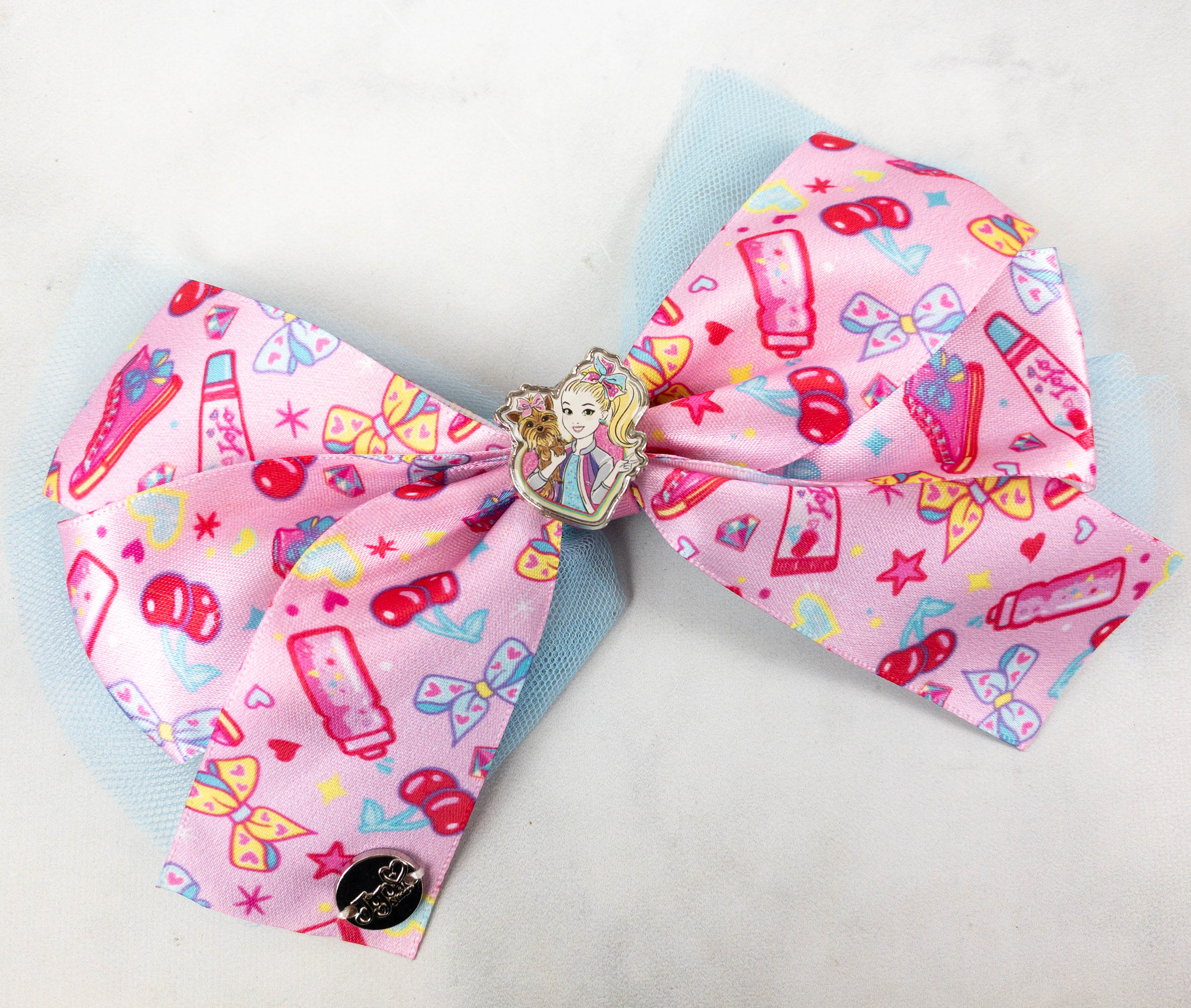 There's also a blue mesh fabric at the back, as well as a JoJo and BowBow charm in the center.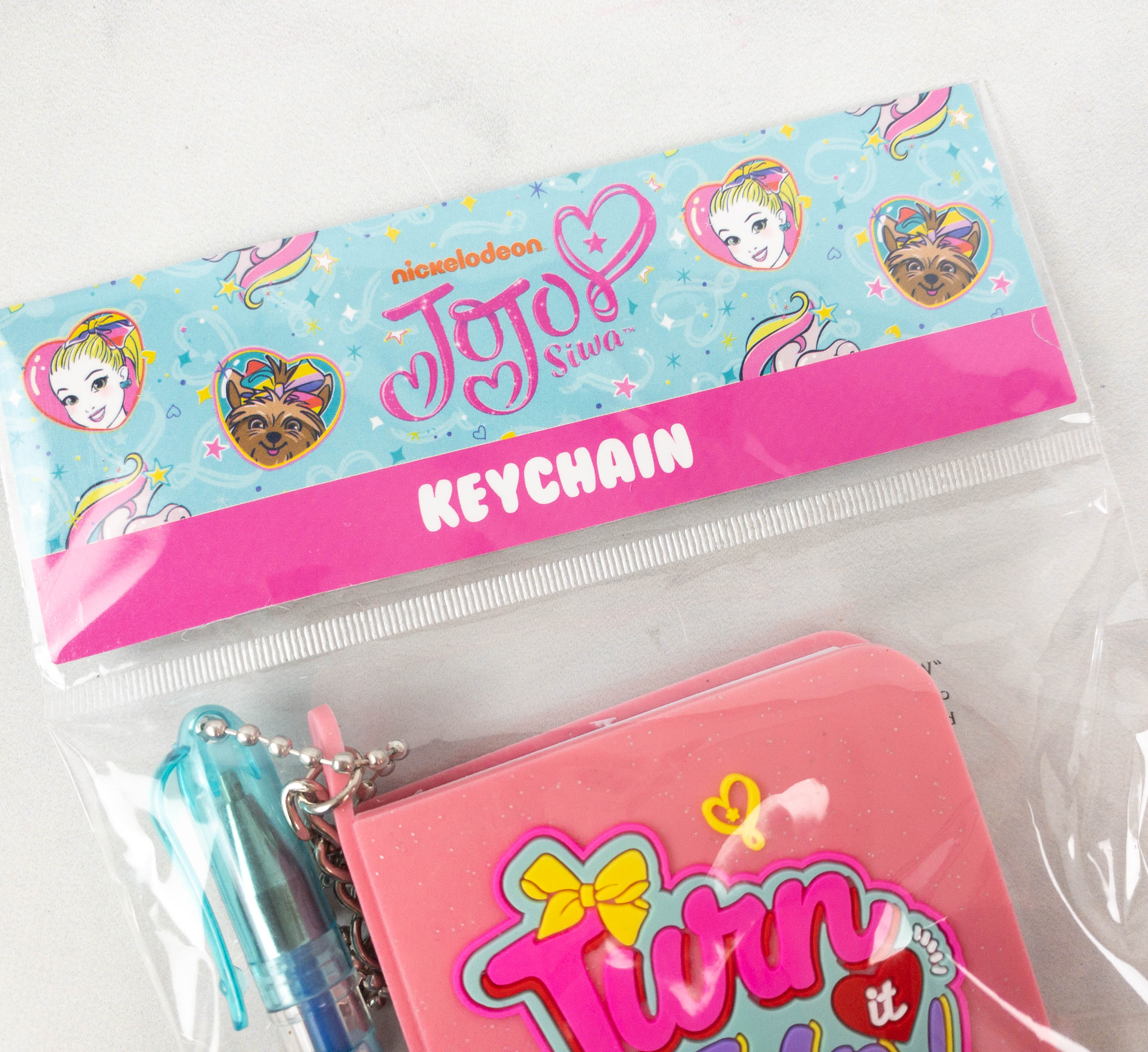 Notebook with Keychain. Next up is this multi-functional keychain! Attached to the keyring is a small pen and notebook that comes in handy whenever my daughter needs to jot down notes.
Its small and compact but it works!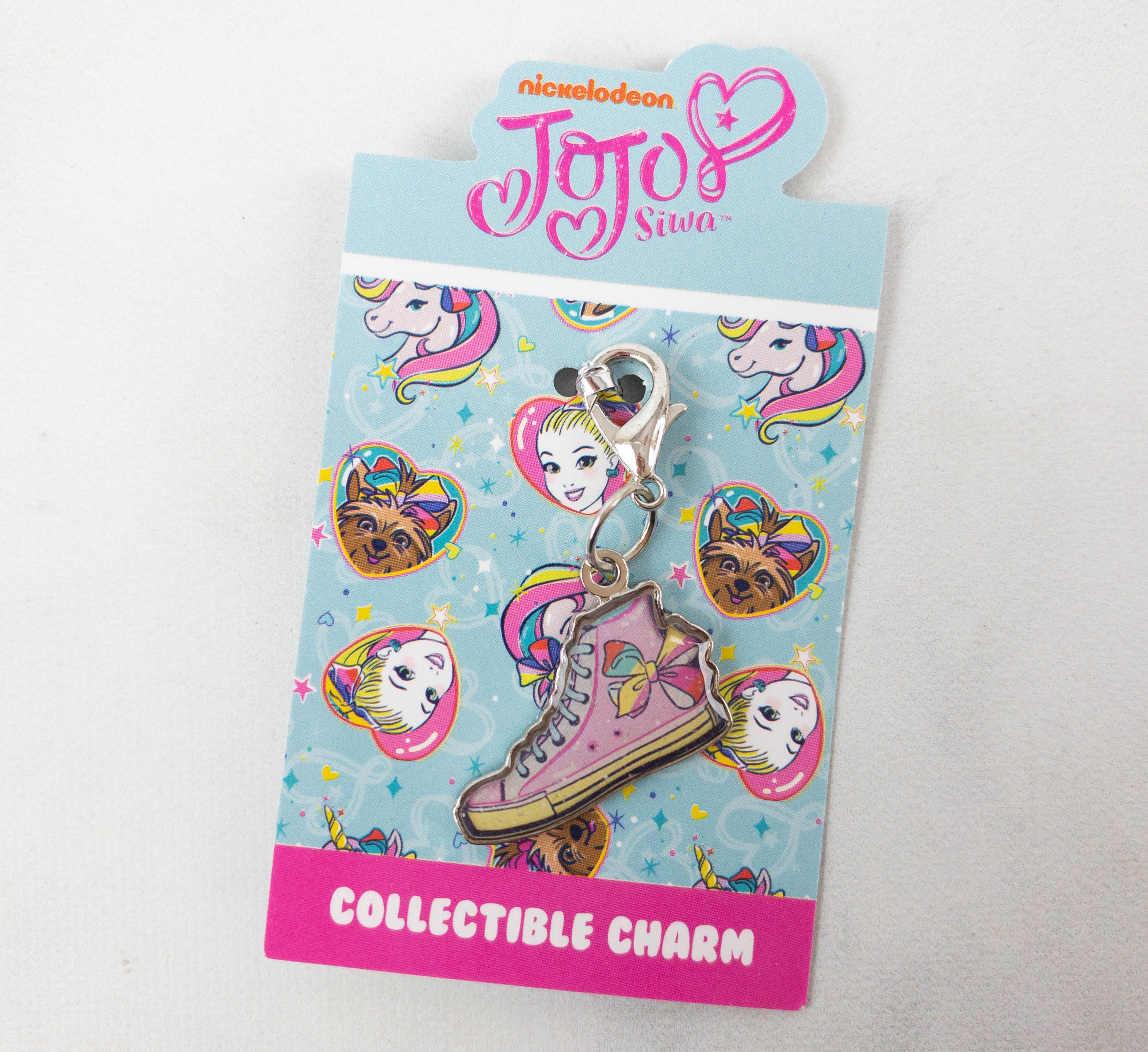 Collectible Charm. Another thing my daughter looks forward to from this box is the collectible charm! This quarter, it features JoJo's shoes complete with the colorful big bow on it! Like the others, it has a lobster claw hook that will enable you to easily attach it anywhere.
Jojo & BowBow Mason Jar Mug. The box also includes mason jar in a see-through pink color. It came complete with a reusable straw and lid so my daughter can easily and conveniently bring her drinks wherever she goes. The print on the mug features JoJo making a heart sign with her hands. BowBow looks really cute as well!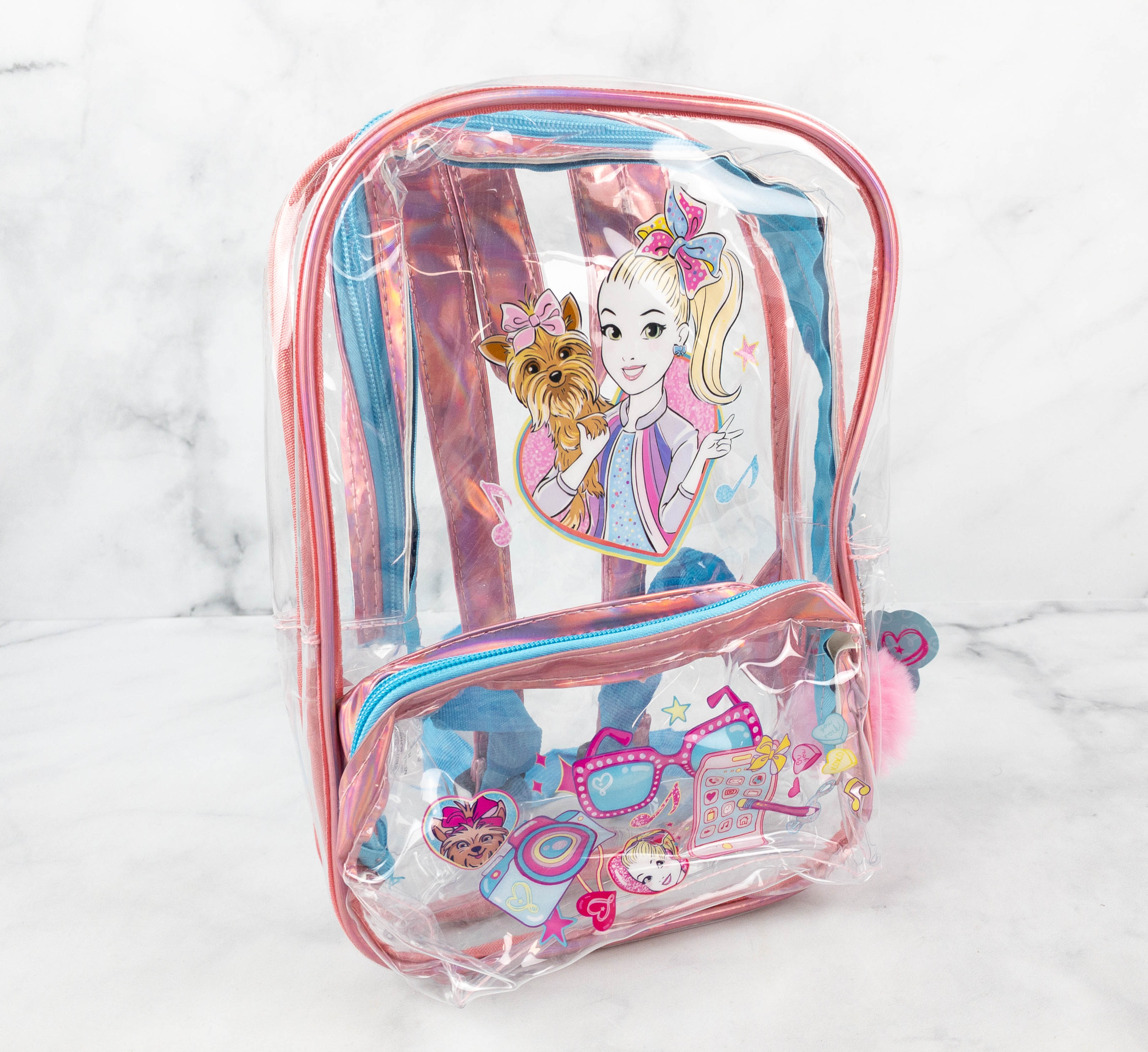 JoJo Backpack. It's a bag for stashing school supplies or simply for packing things kids want to bring on a short trip. The bag is transparent, but it has a pink holographic lining that makes it look extra special. Of course, it also has JoJo and BowBow on it.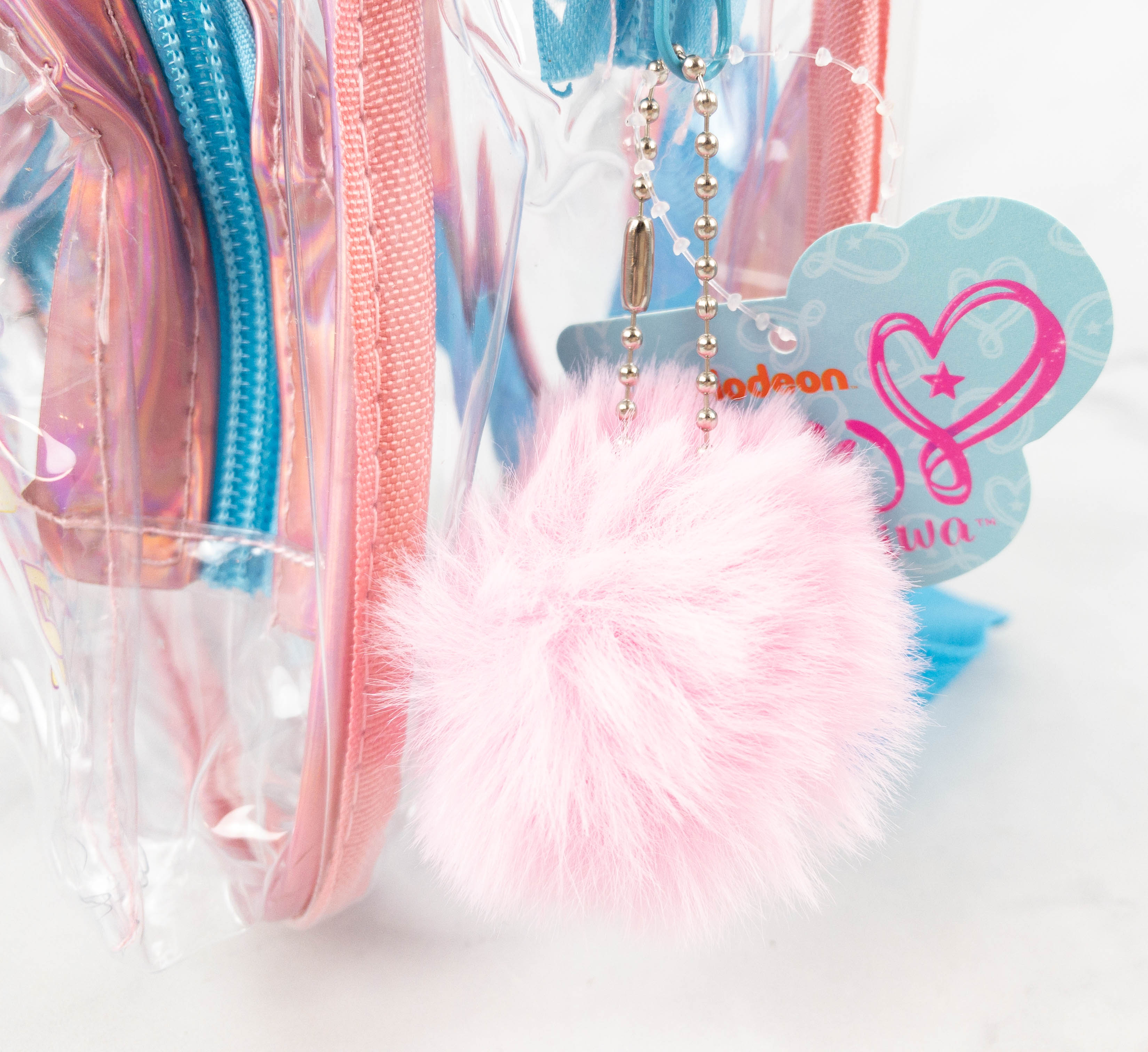 It came with its own bag charm, a fluffy fur ball!
The straps are adjustable and its lower part is in blue, matching the color of the zipper.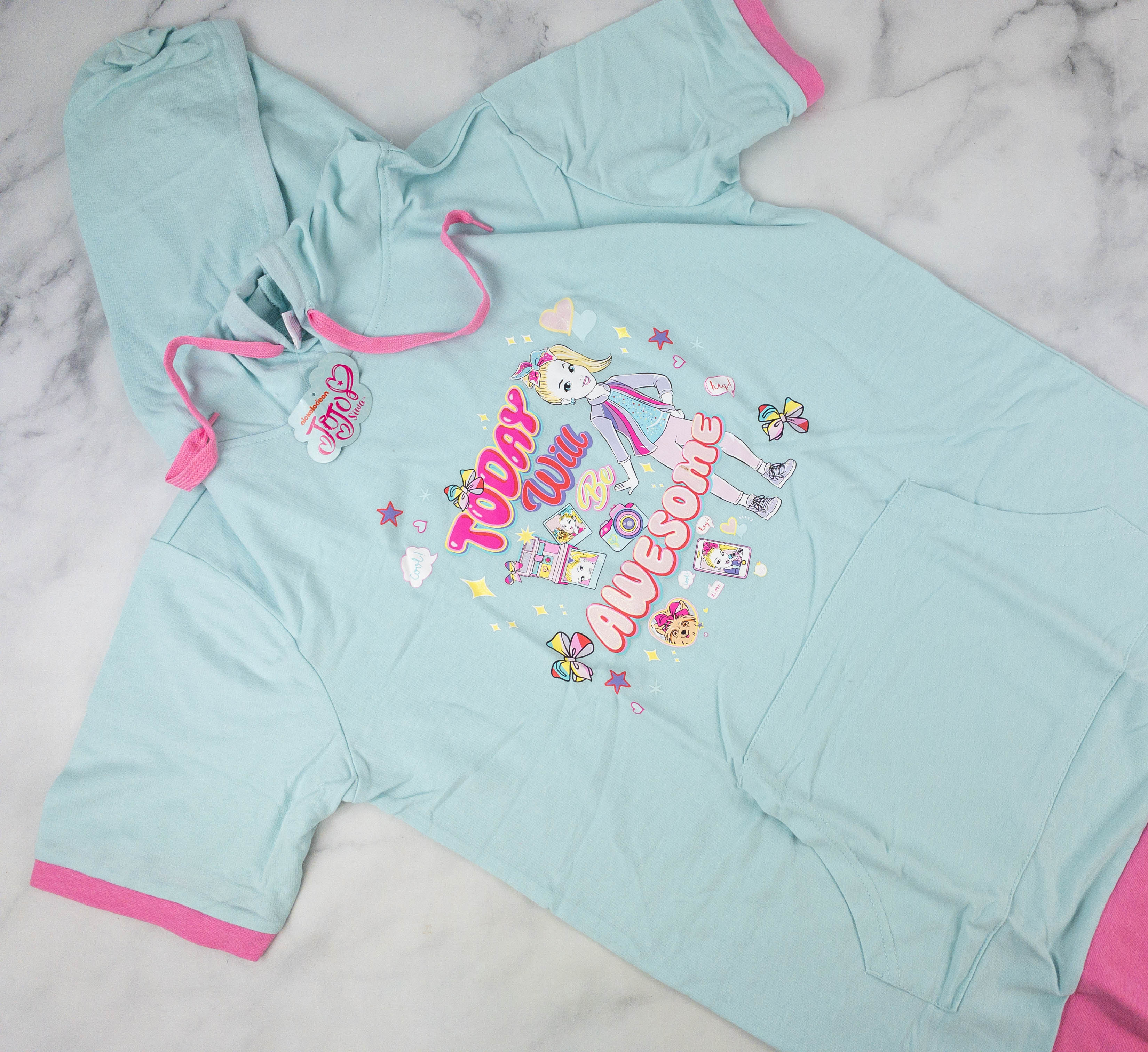 Today Will Be Awesome JoJo Siwa Hoodie. Lastly, here's a comfortable hoodie in light blue! This one has short sleeves but it's still super cute.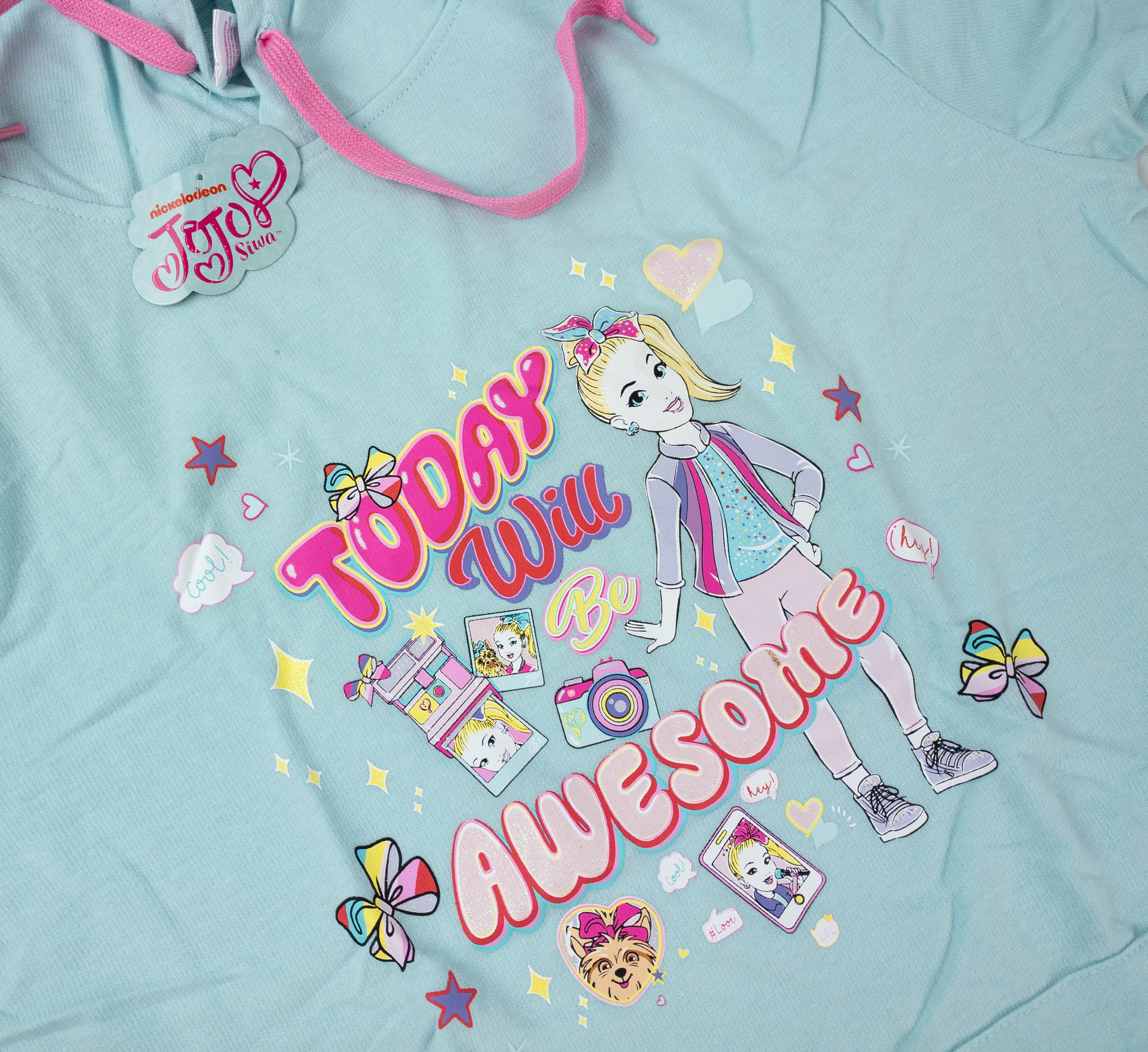 The print features JoJo and the text says "Today Will Be Awesome!"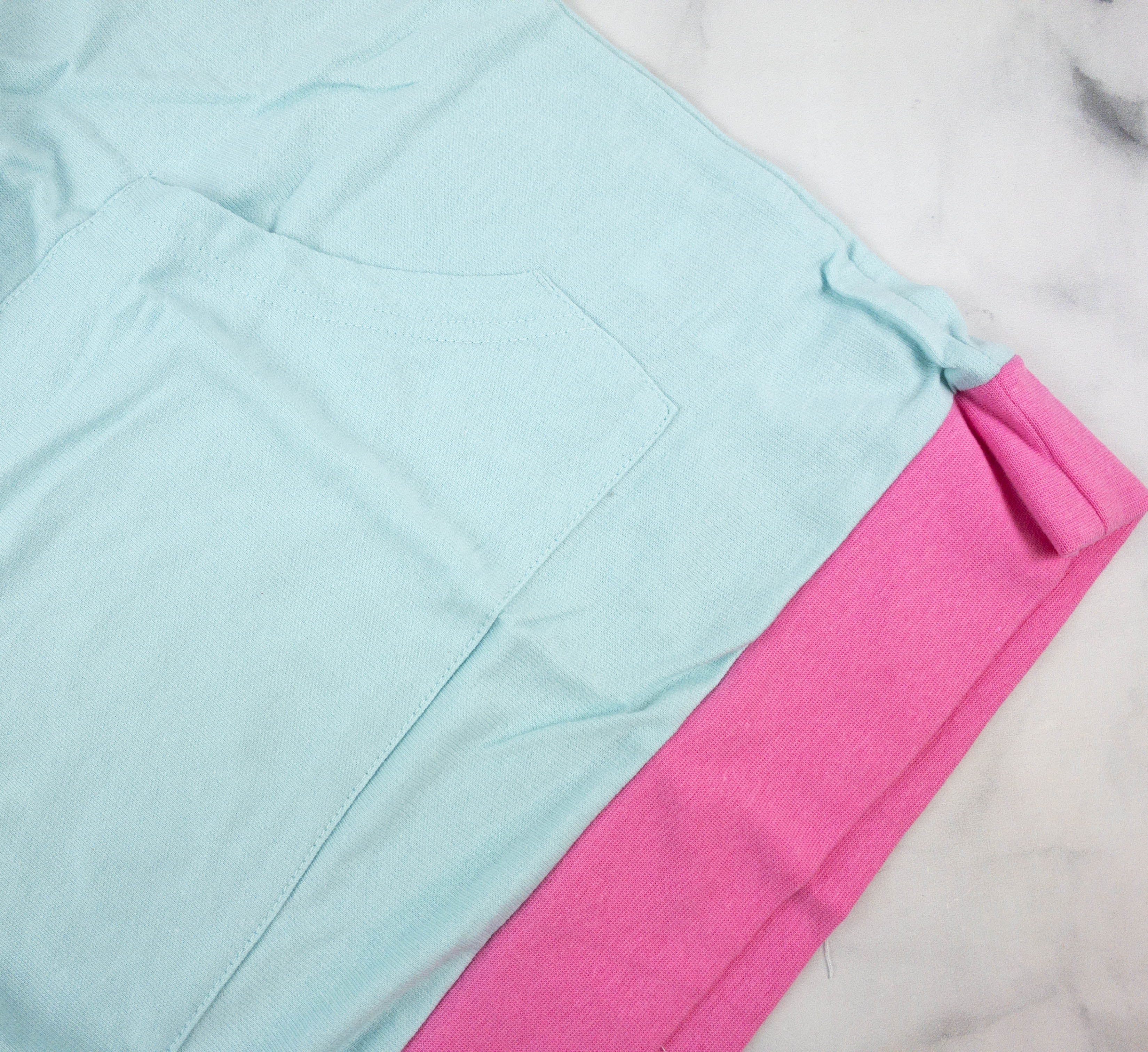 The hem gives the illusion that you're wearing something underneath as it has a pink fabric on the hem, as well as on the sleeves!
The JoJo Siwa Box is once again packed with fun collectibles and wearables, and some of them are exclusive for subscribers. They also included functional items for everyday use, like the mason jar and the see through bag. My daughter's favorite is the mason jar. It's a cute mug she uses for refreshing drinks, and she likes its color as well. All in all, it's a nice box for JoJo Siwa fans! Aside from the JoJo-themed merch, each box also includes an exclusive bow that you can add to your collection!
Are you getting The Jojo Siwa Box too?