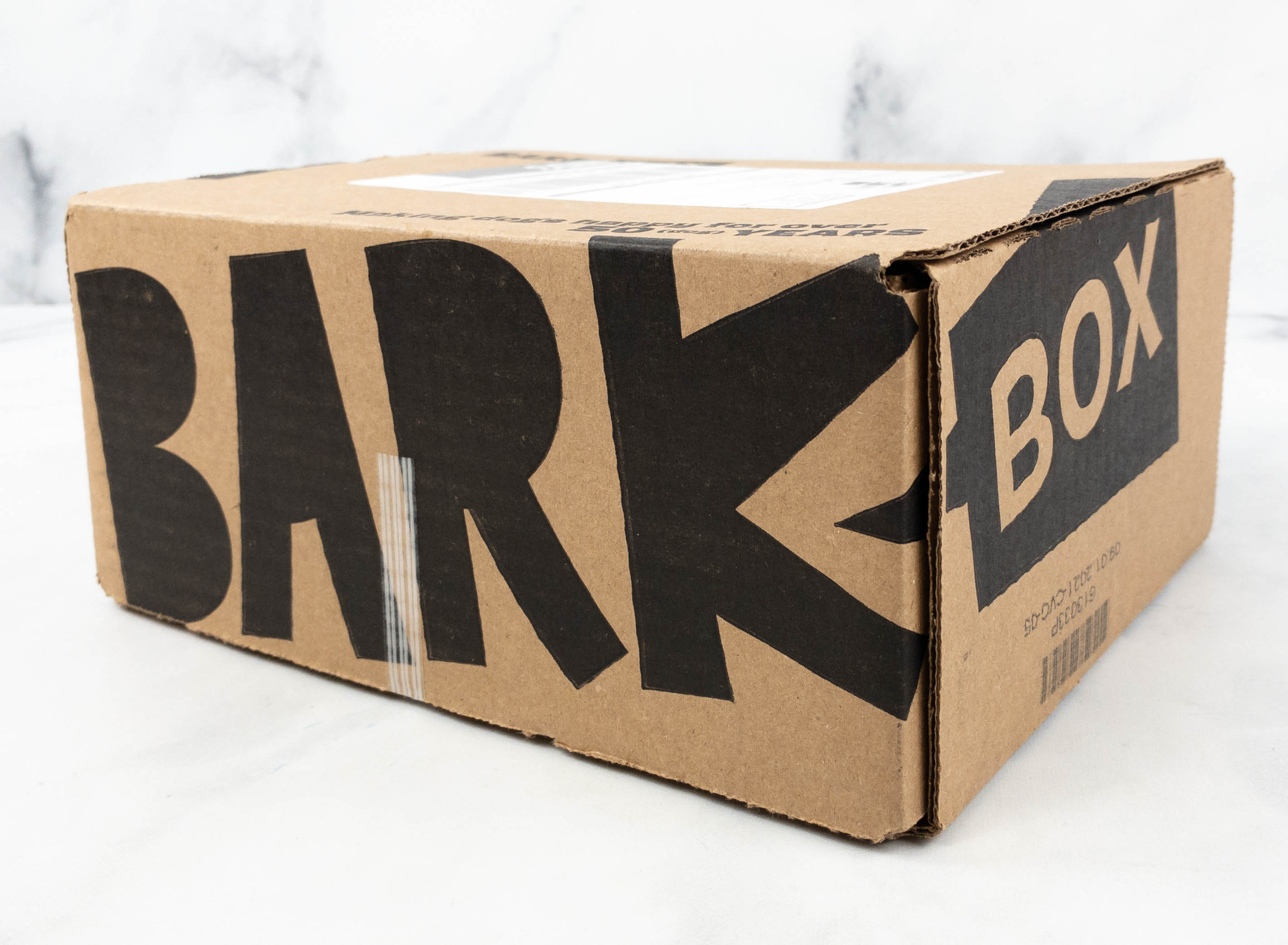 Barkbox is a monthly subscription box created just for dogs! Each box is themed, and includes toys, treats and photo-worthy props. The classic assortment is composed of 2 toys, 2 treats, and 1 chew, but you can also customize a box to fit your dog's needs. A monthly plan costs $35 and there are discounts if you get a longer plan. The best deal is the 12-month plan, which reduces the monthly cost of the box to $23. Shipping is free in the contiguous United States.
DEAL: Get a FREE month on a 6 or 12-month subscription when you sign up for BarkBox with this link! OR, check for the latest special offer here!
This Barkbox is for small dogs like our miniature schnauzers, Buffy and Dean, but you can get them for medium and large dogs too. Plus, they also offer Barkbox SUPER CHEWER – the heavy chewer box! Our readers voted Barkbox as the best dog subscription box!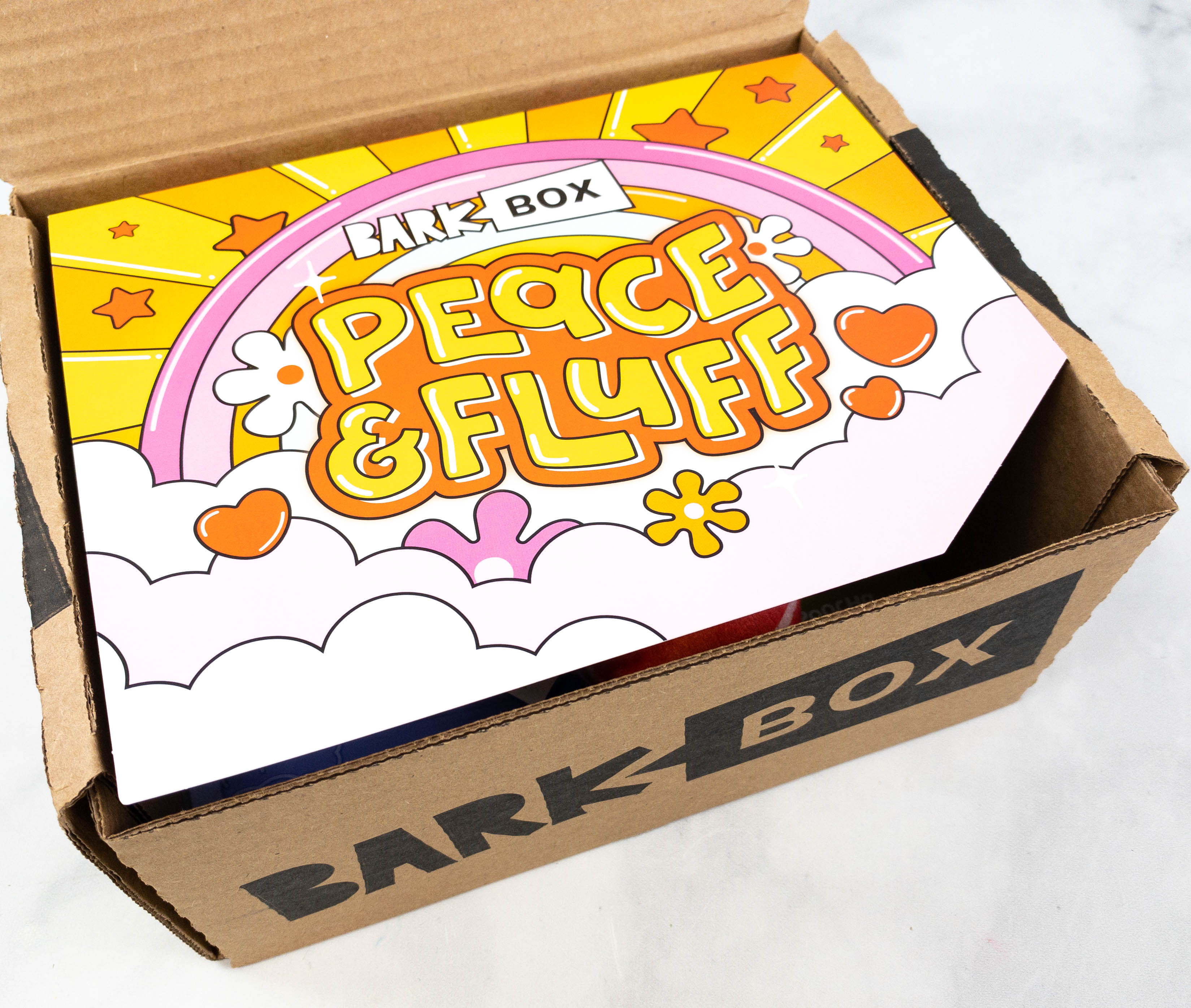 This month's theme is PEACE & FLUFF!
The items arrived in great condition.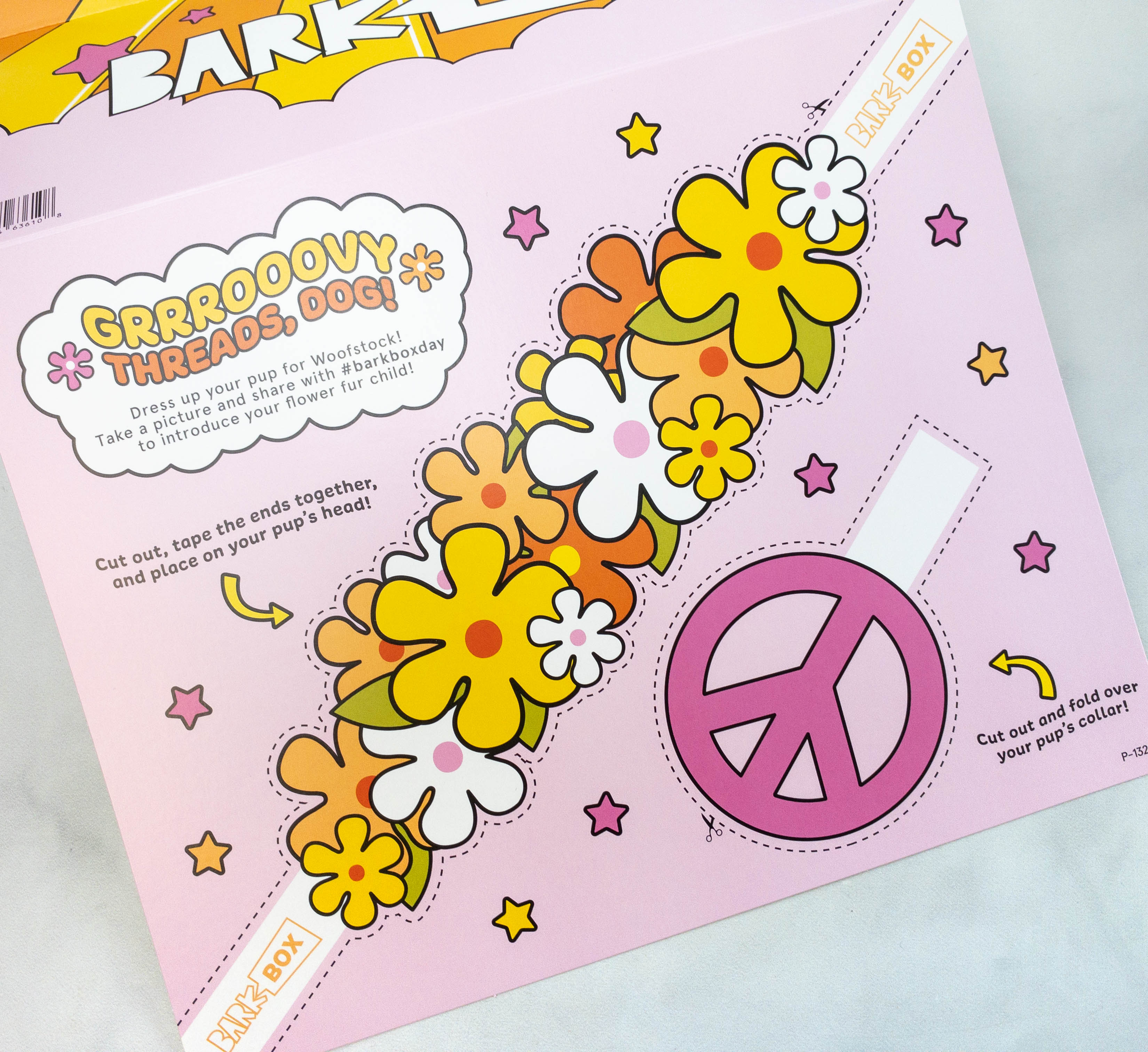 There are cute cutout accessories included in the box!
Everything in my September 2021 Barkbox!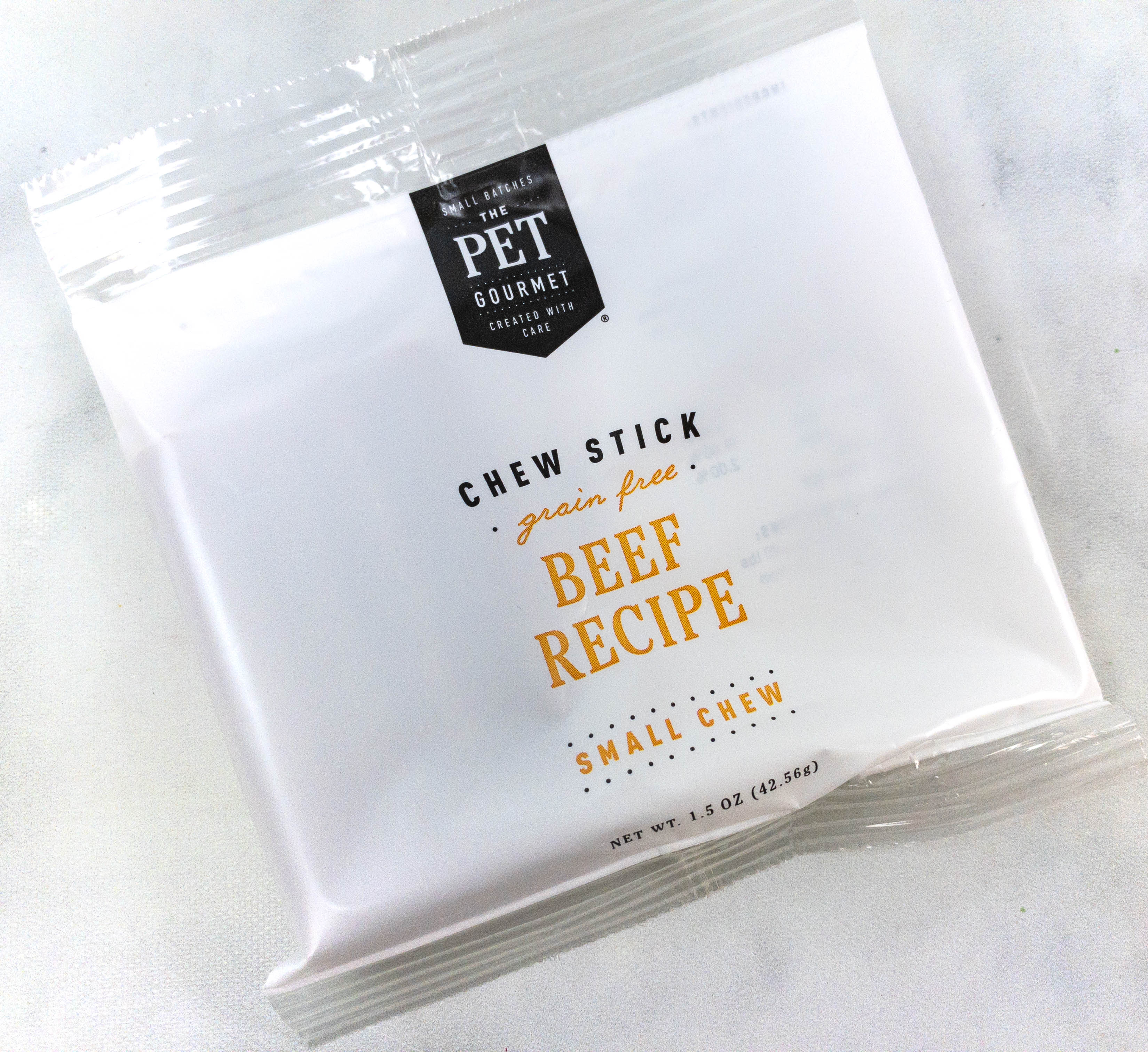 The Pet Gourmet Beef Recipe Chew Stick ($2.49) These chew sticks are ideal for small dogs or dogs that weigh below 20 lbs. They are made with real beef, so they are rich in protein as well!
The pack includes 4 small sticks. They all have a chewy texture that my pups love!
Wakey Loops Bacon and Cheese Recipe Dog Treats. The box also included a pack of of bacon and cheese flavored biscuits for dogs!
These crunchy biscuits are made with USA farm raised bacon and real cheese. They look like small doughnuts and my pups love munching on them during snack time! These are great as training treats as well.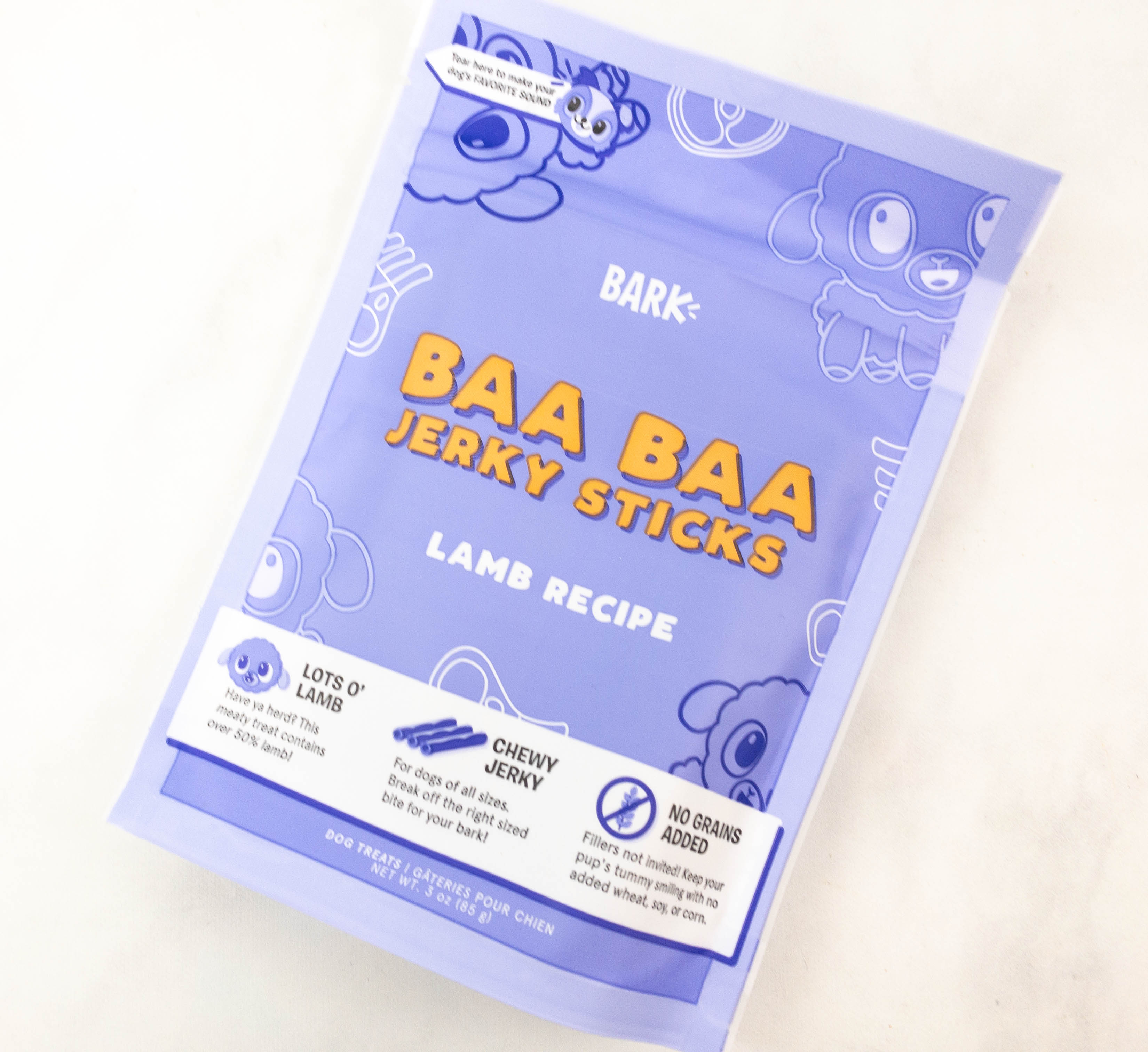 Baa Baa Jerky Sticks Lamb Recipe Dog Treats. Here's another pack of chew sticks and this time, they are made with lamb! Lamb is rich in protein and other essential nutrients that dogs need to stay healthy and active.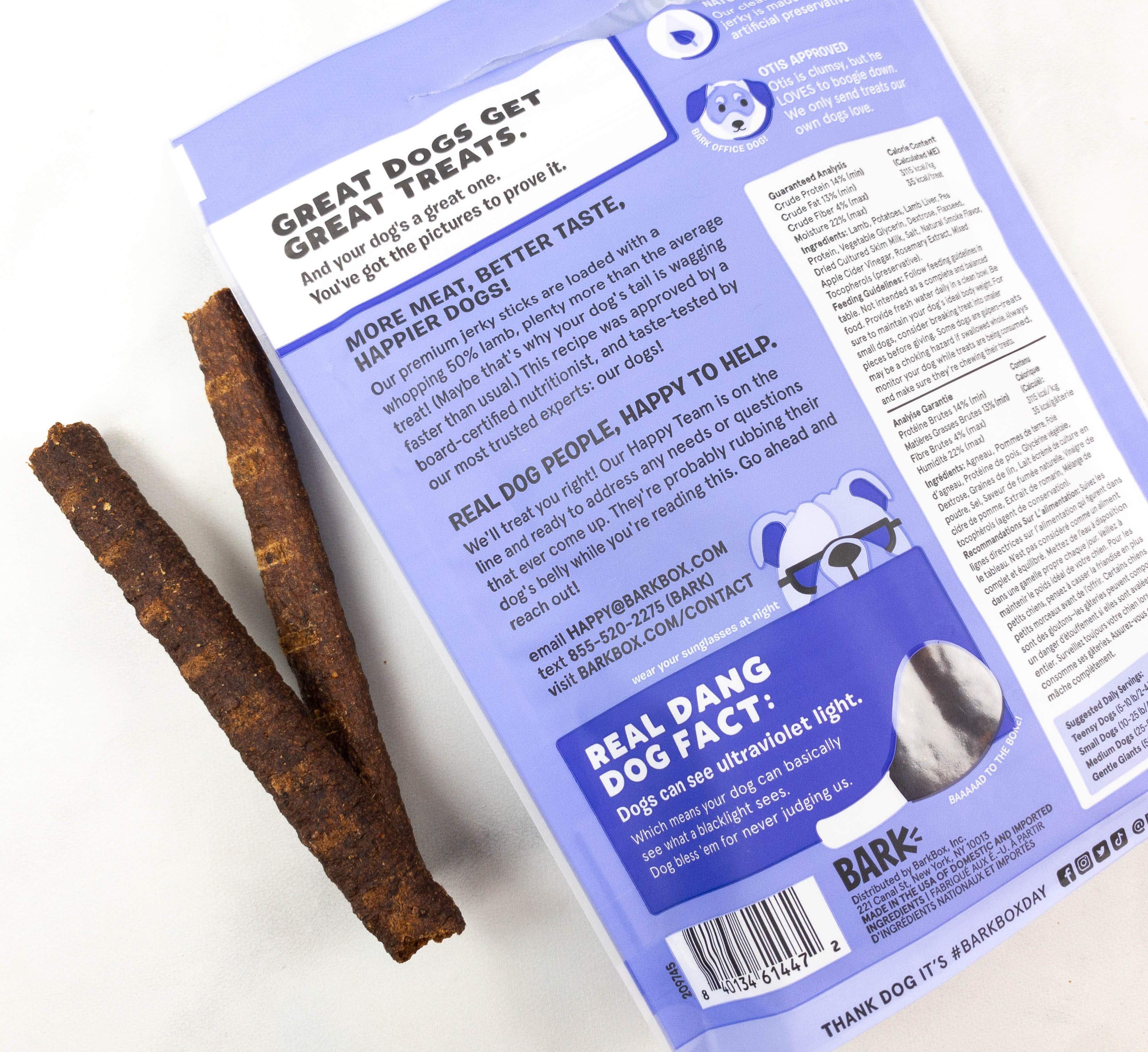 You can serve it as is or break it into smaller pieces!
Guitar Licks Dog Toy. Now, we're onto the fun toys. First up is a guitar-shaped plushie for small types of dogs!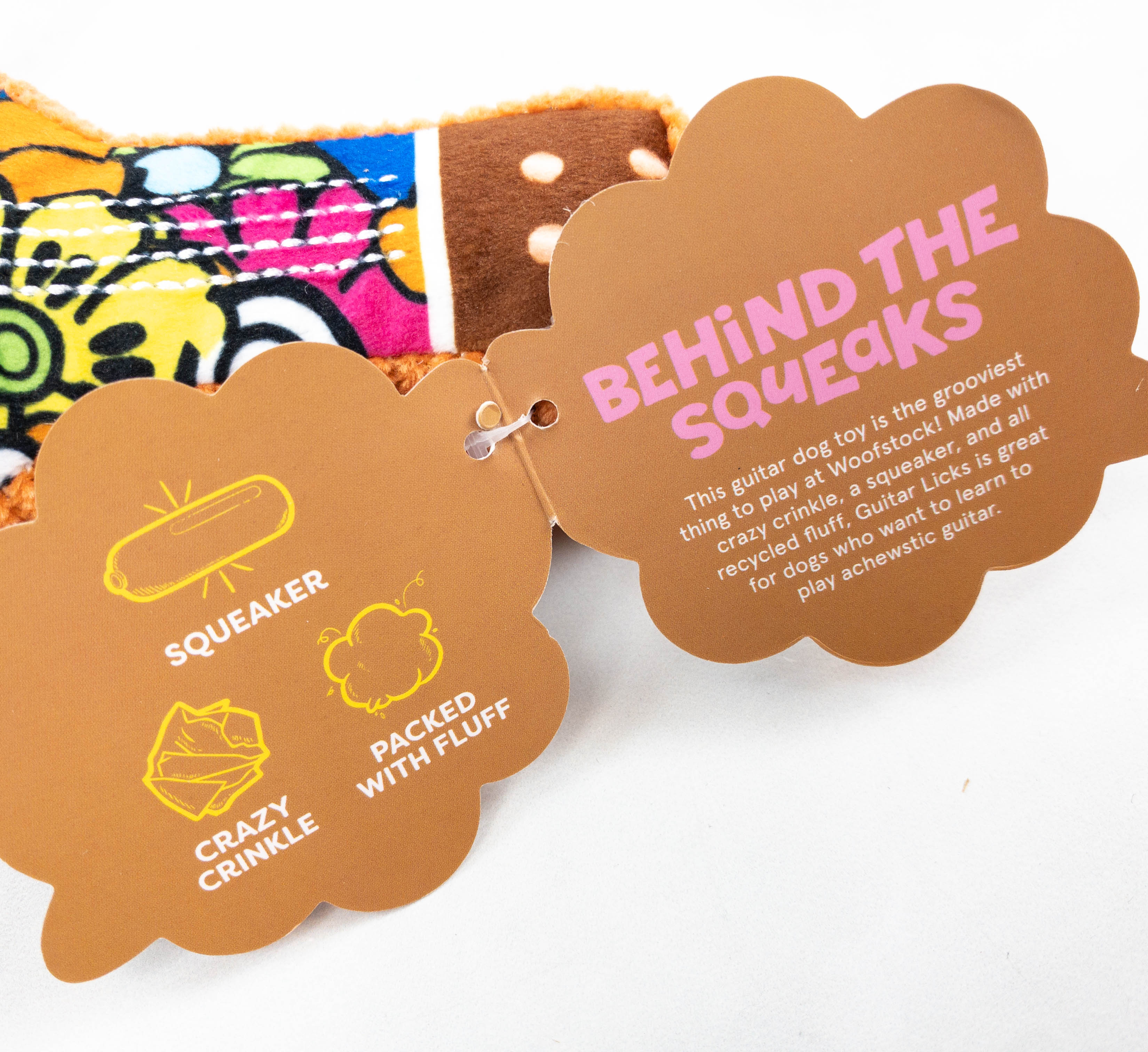 It's soft and it's perfect for playing fetch. According to the label, this toy has a built-in crazy crinkle and squeaker inside!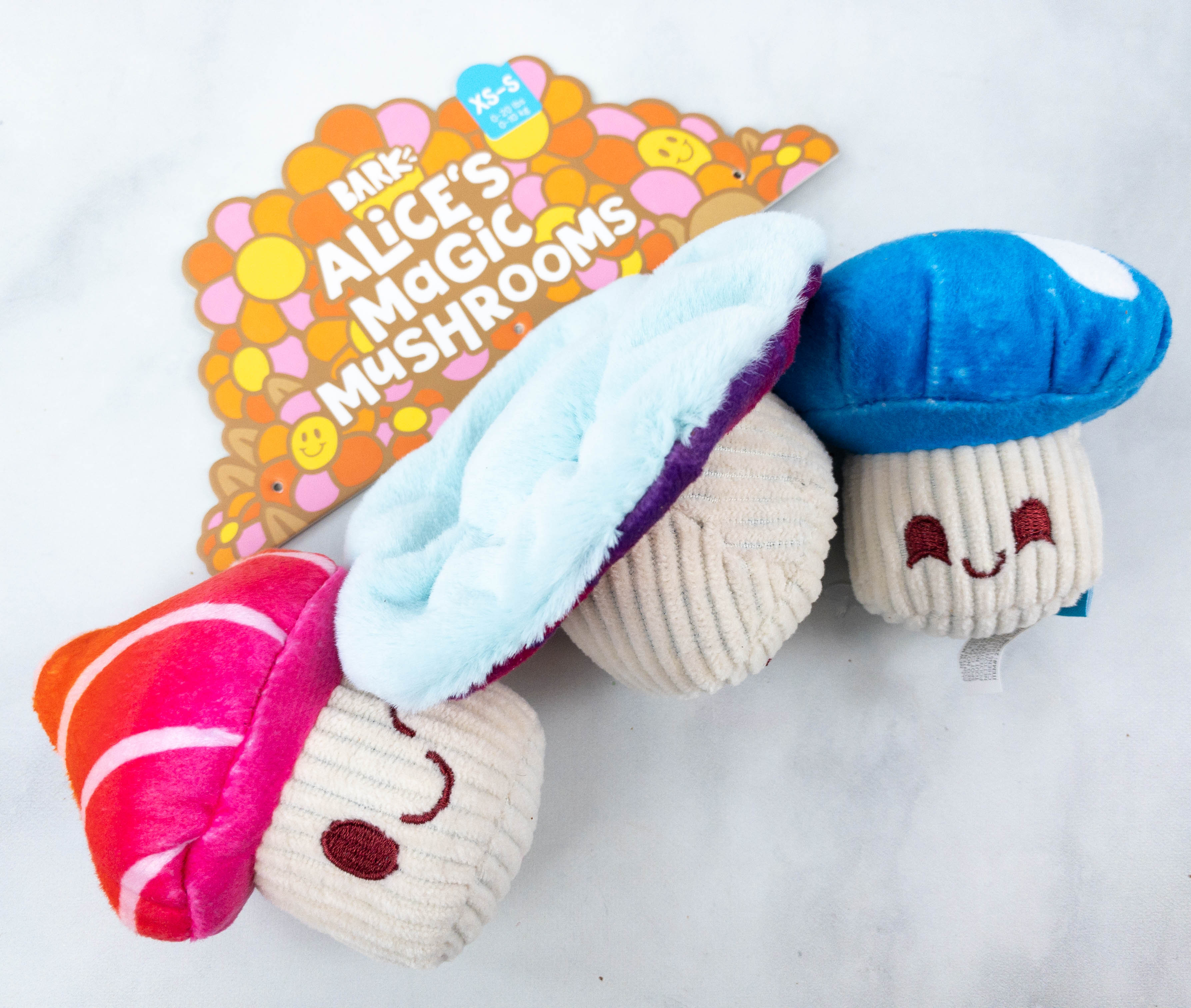 Alice's Magic Mushrooms Dog Toy. The last item is a multi-part toy and it's great if you have multiple dogs in your household!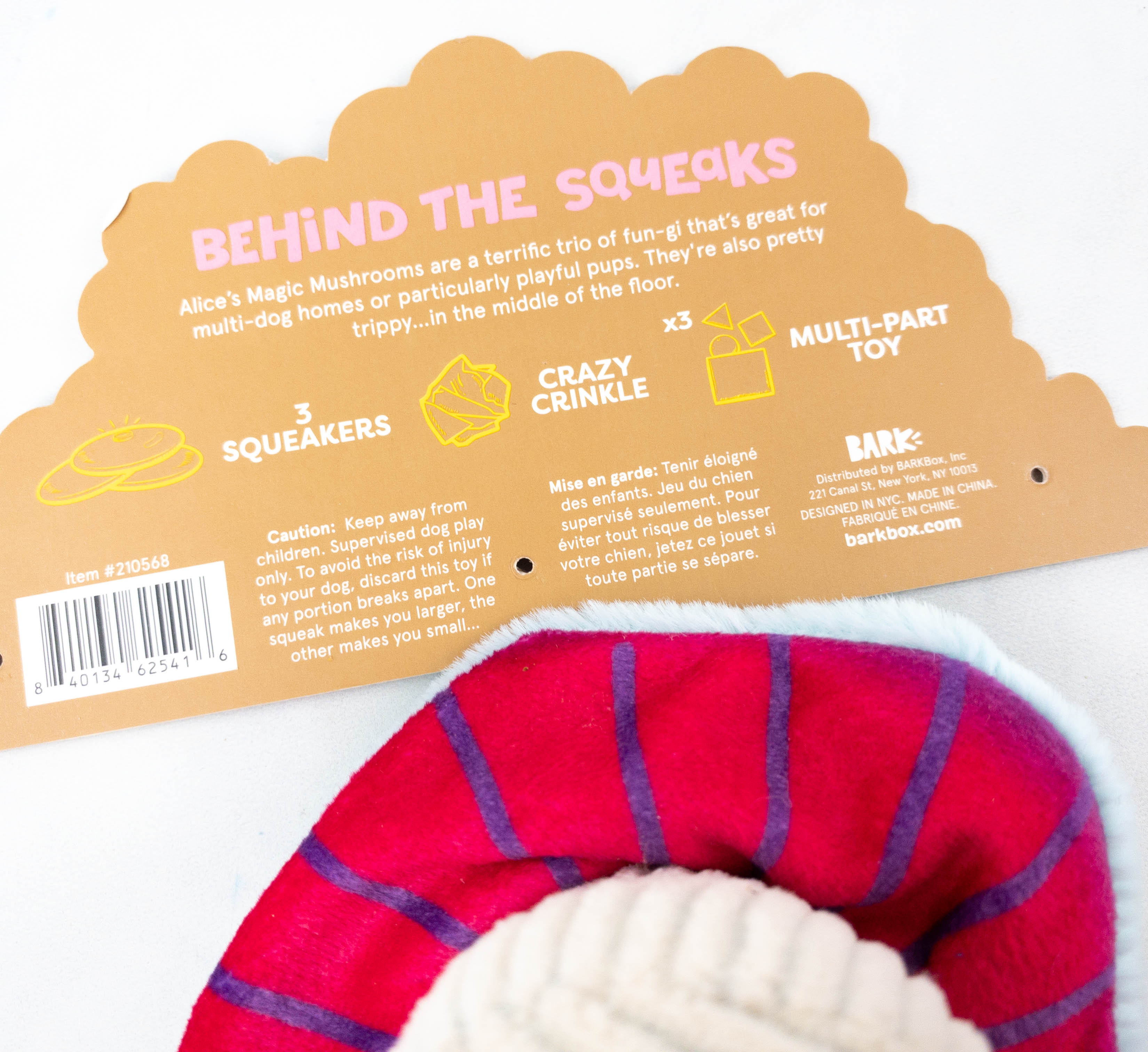 Each mushroom plushie contains a squeaker and crazy crinkle inside.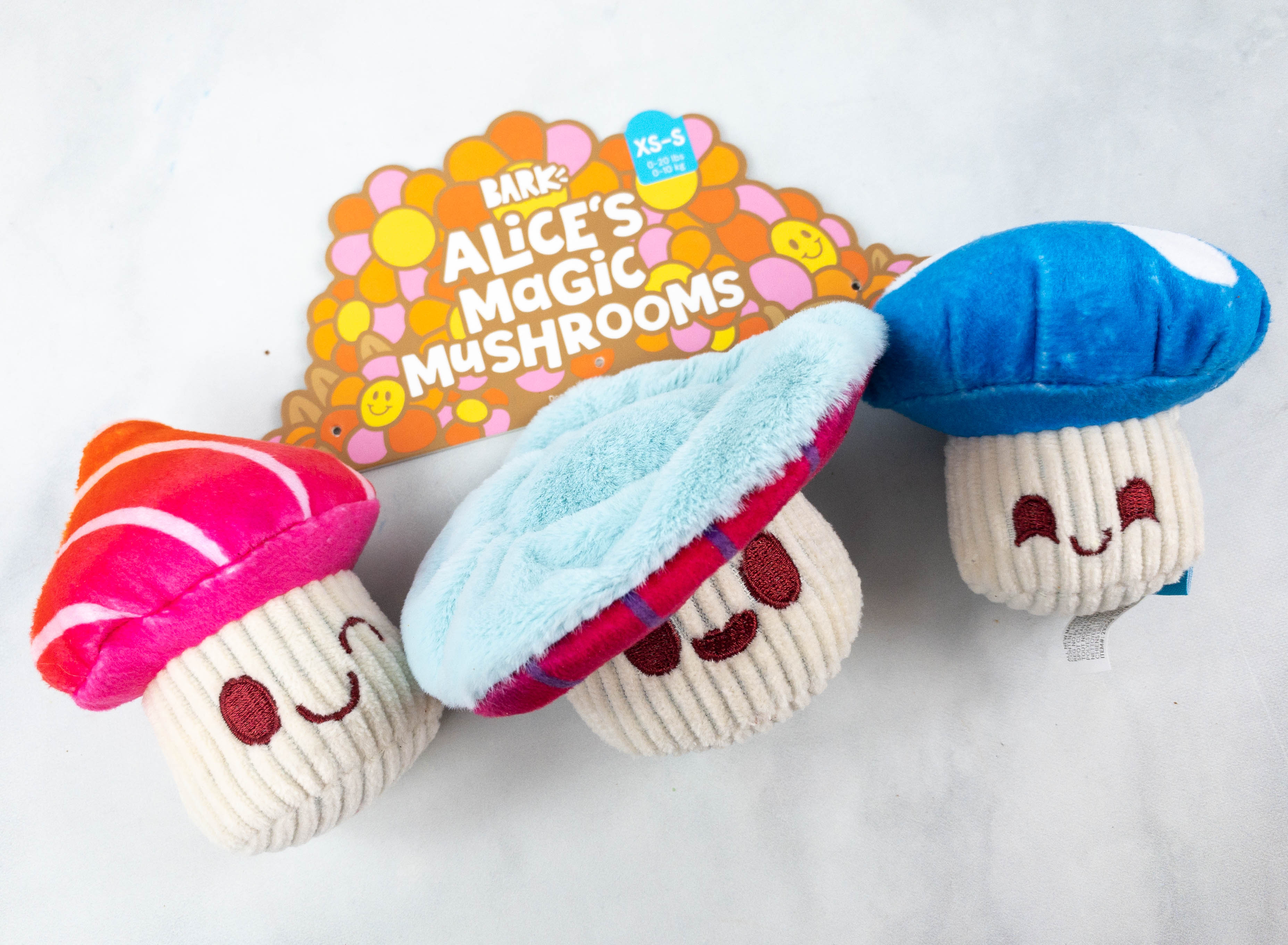 These cute mushrooms also offer different textures on their caps and stalks!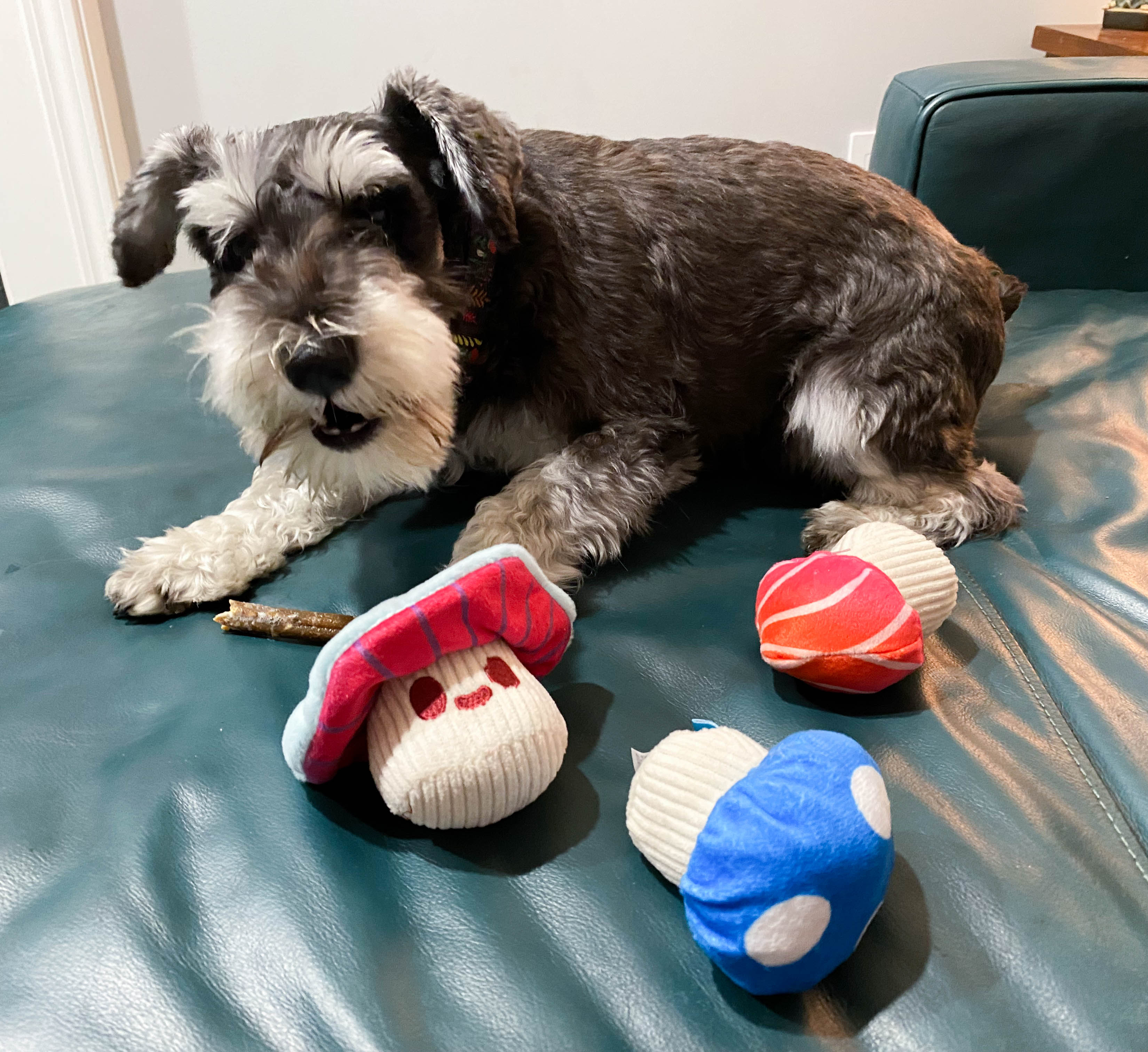 Buffy loves this month's goodies!
My dogs enjoyed the toys and treats from this month's Peace and Fluff themed box! It included 2 toys with squeakers and crinkles, and one of them is even composed of multiple parts that can be shared between dogs in the same household. As for the treats, there are 2 kinds of chews and a pack of bacon and cheddar flavored bites. All of them are high-quality and my dogs loved them! This is another well-curated box overall! It's a good pick if you want to reward your fur babies with high-quality goodies!
What do you think of Barkbox? If your dog is a serious chewer, check out Barkbox Super Chewer!