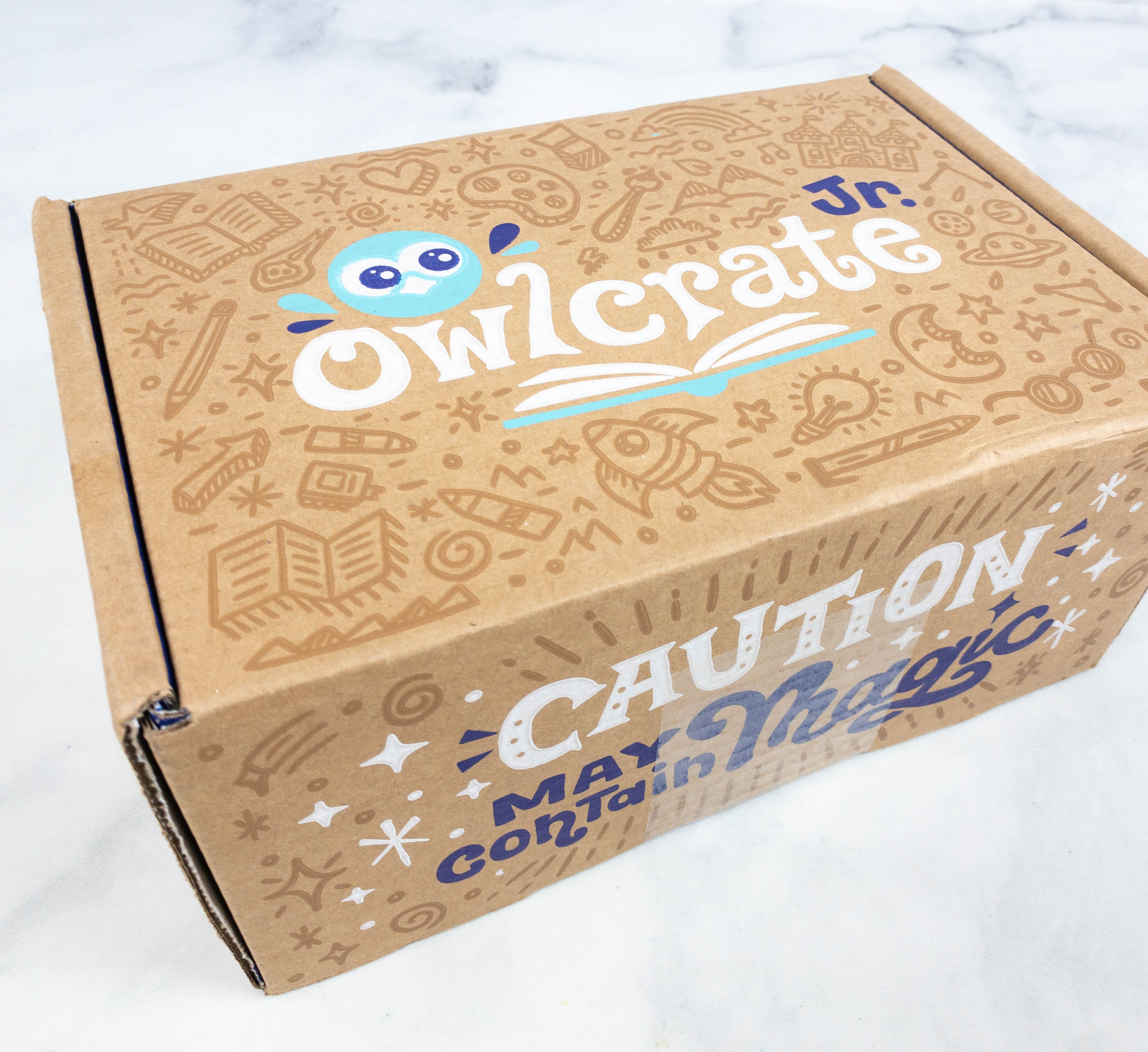 OwlCrate Jr. is a monthly book subscription box for young readers ages 8-12. Each box includes a brand new hardcover novel, an exclusive letter and signed bookplate from the author, fun and unique items based on a theme, a collectible monthly sticker and magazine, and a second book (or game/activity). It's from OwlCrate, a super popular YA (young adult) fiction subscription. They currently offer a Monthly Jr Plan ($29.99 per month), a 3-Month Jr Plan ($86.97 per 3-month period), and a 6-Month Jr Plan ($167.94 per 6-month). Shipping within the US is $8.99 per box. International shipping rates vary.
Owl Crate's middle grade readers box made our readers' choice list of best book boxes for kids!
DEAL: Save 15% on your first 1, 3, or 6-month subscription or gift with the promo code HELLO15 at checkout.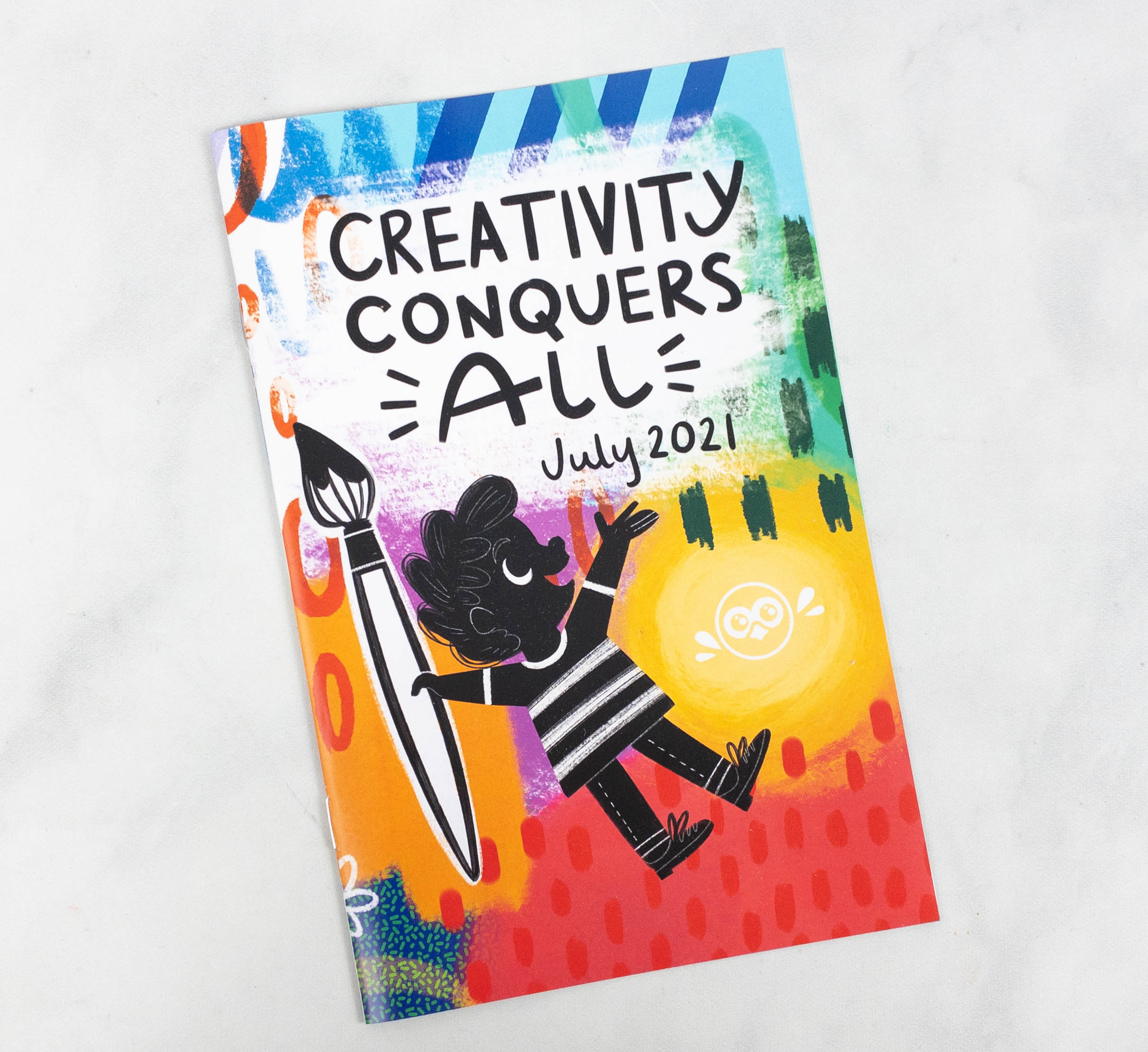 There's a mini booklet featuring the July 2021 OwlCrate Jr. theme, CREATIVITY CONQUERS ALL!
Inside is an interview with this month's featured author, Sangu Mandanna. Knowing what inspired the author to pen a story can help children understand the book better.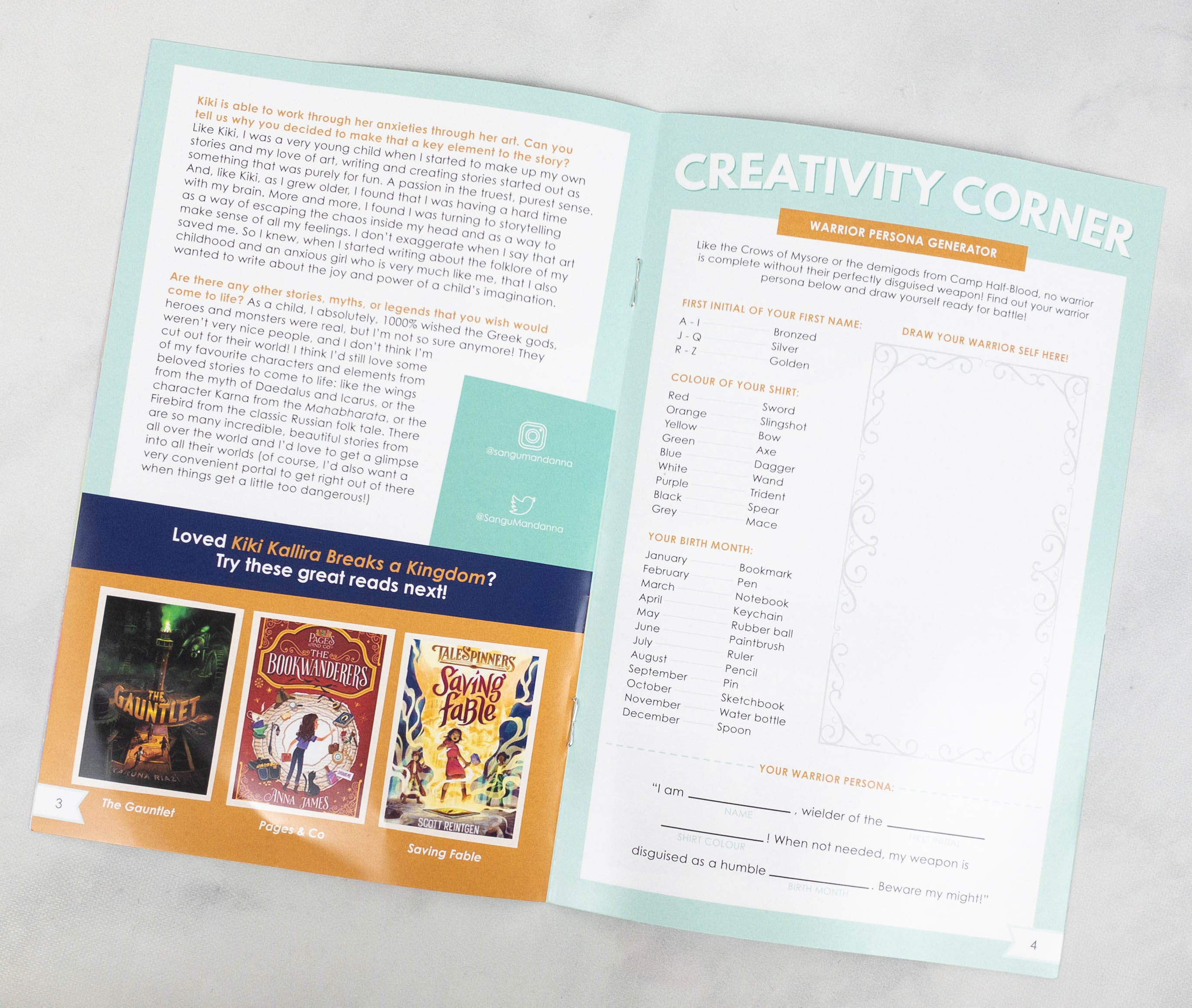 They also suggested some titles for further reading, especially if you love this month's book: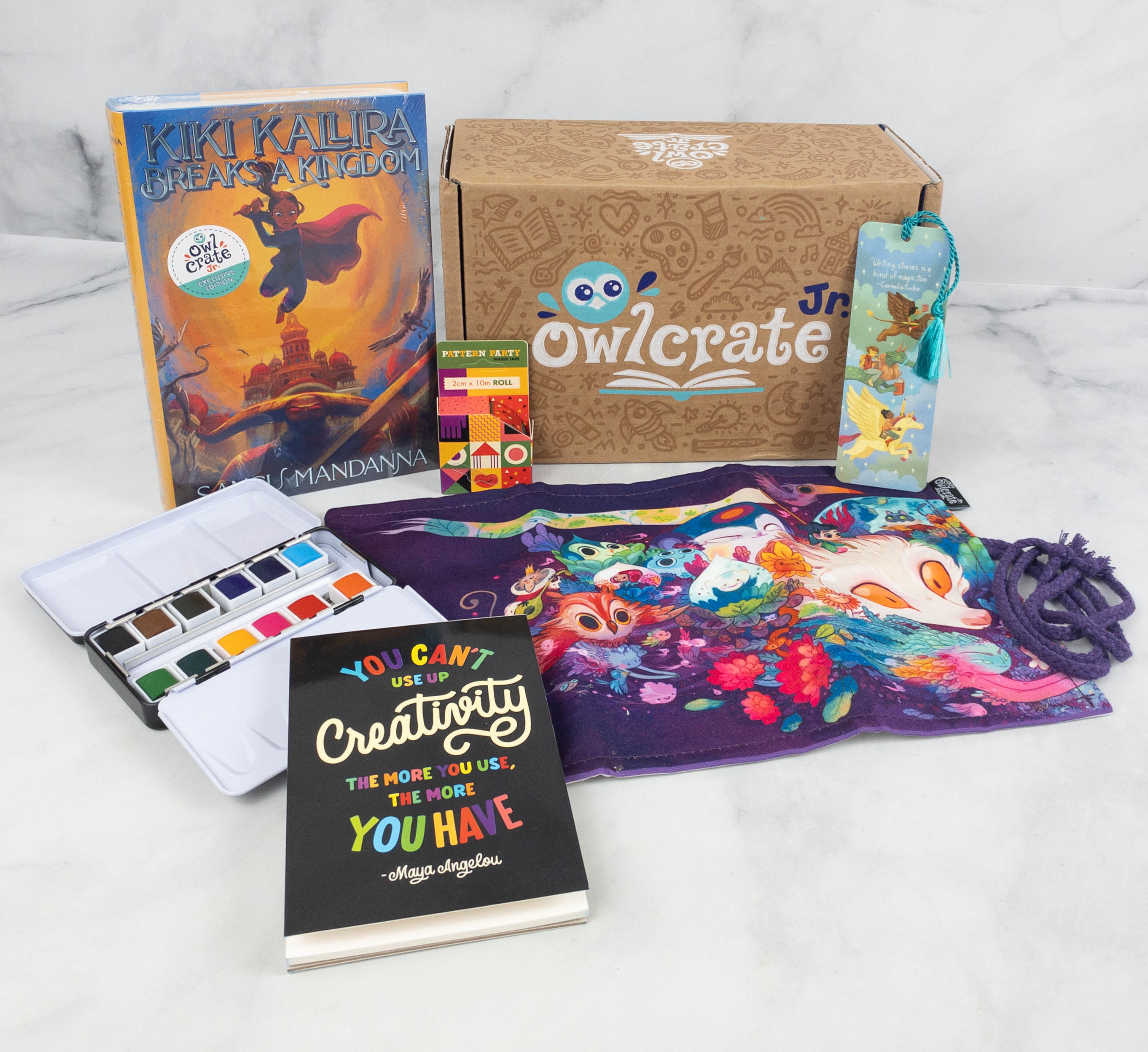 Everything in the July 2021 OwlCrate Jr. box!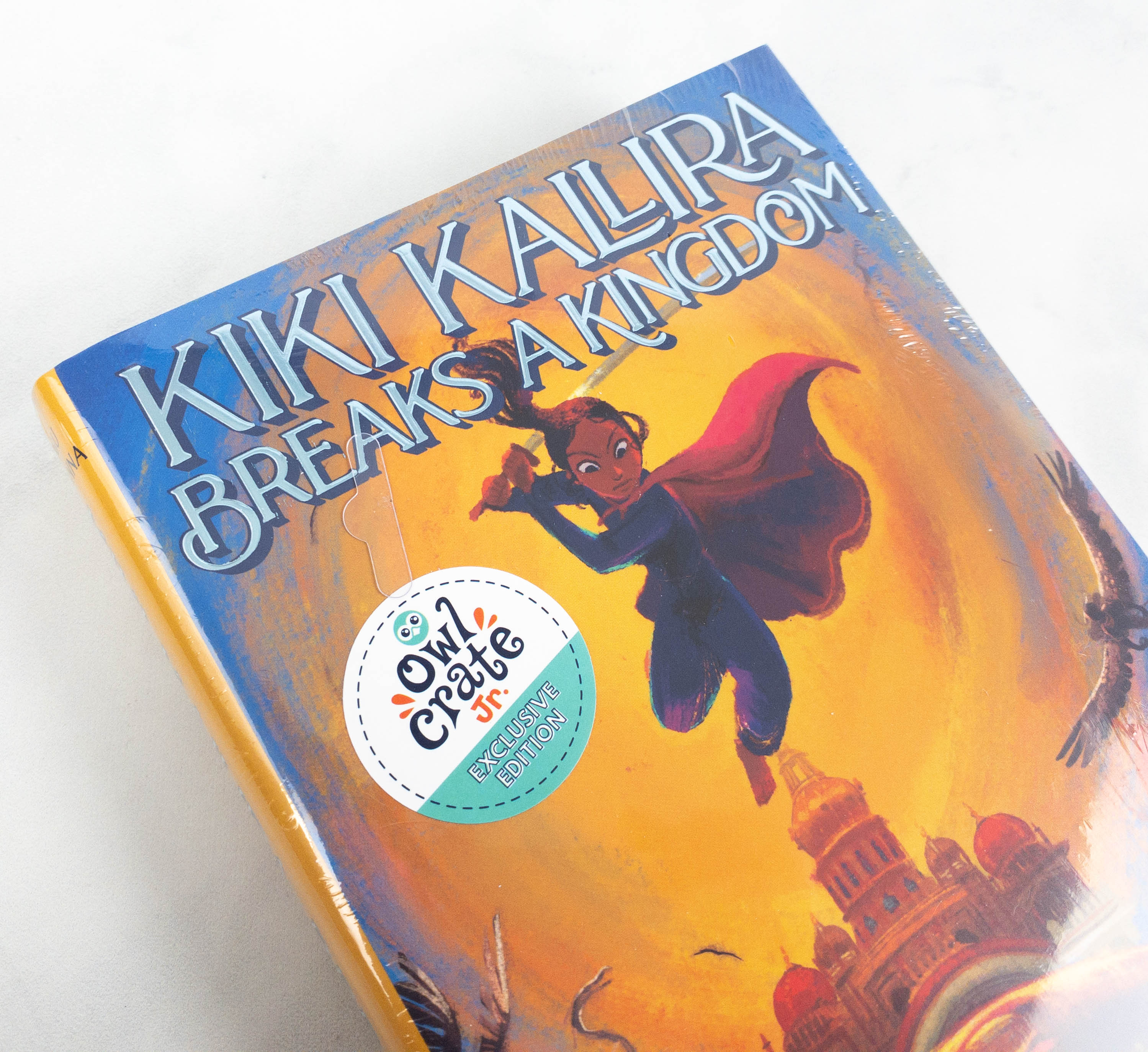 Kiki Kalira Breaks A Kingdom by Sangu Mandanna ($14.56)
For fans of the Aru Shah and Serpent's Secret series, this action-packed fantasy-adventure sees a girl's drawings of Indian mythology spring to vivid life–including the evil god who seeks to enter the real world and destroy it.

Kiki Kallira has always been a worrier. Did she lock the front door? Is there a terrible reason her mom is late? Recently her anxiety has been getting out of control, but one thing that has always soothed her is drawing. Kiki's sketchbook is full of fanciful doodles of the rich Indian myths and legends her mother has told her over the years.

One day, her sketchbook's calming effect is broken when her mythological characters begin springing to life right out of its pages. Kiki ends up falling into the mystical world she drew, which includes a lot of wonderful discoveries like the band of rebel kids who protect the kingdom, as well as not-so-great ones like the ancient deity bent on total destruction. As the one responsible for creating the evil god, Kiki must overcome her fear and anxiety to save both worlds–the real and the imagined–from his wrath. But how can a girl armed with only a pencil defeat something so powerful?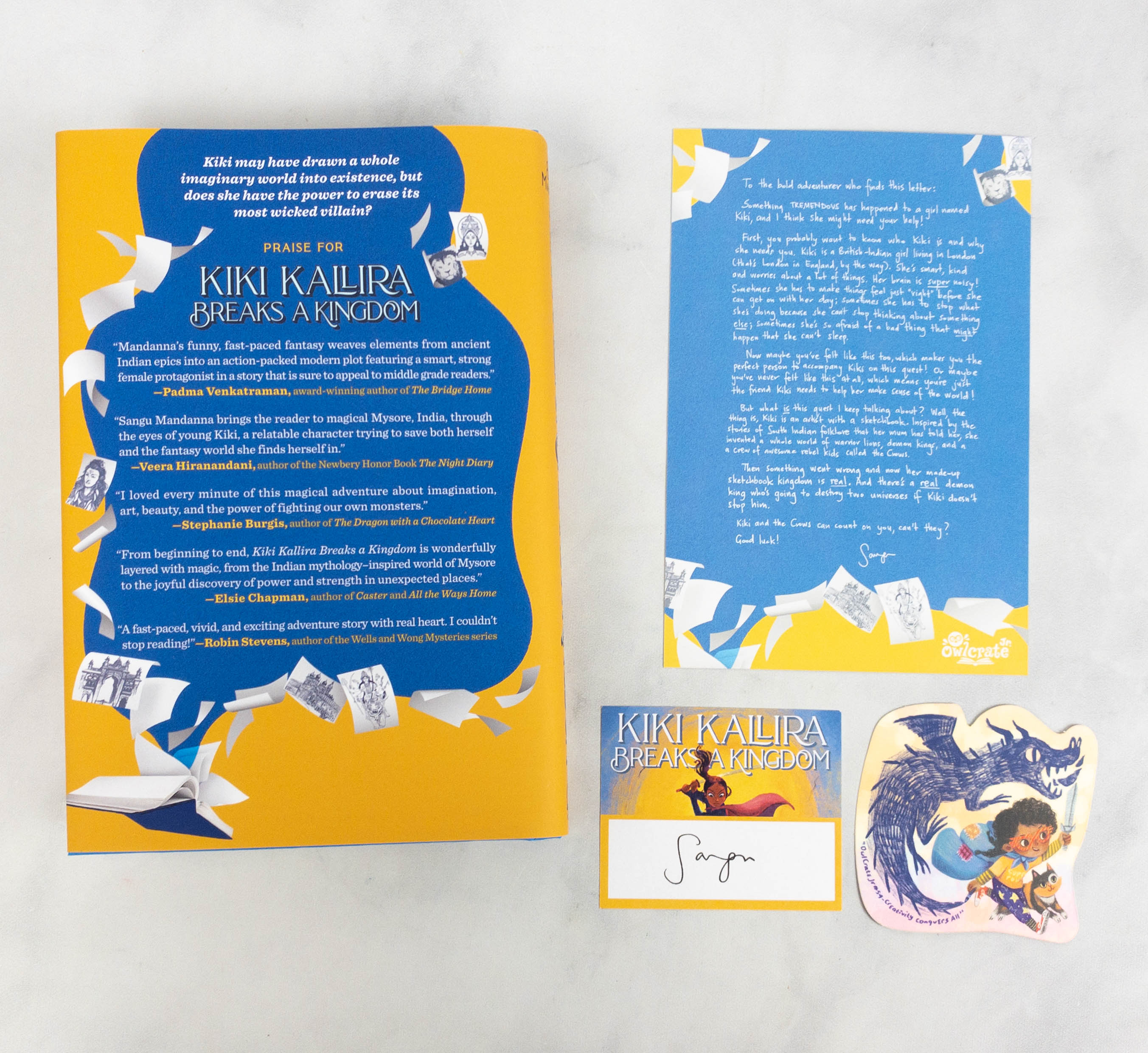 The book came with a card containing a message from the author. They also included a signed card as well as a cute collectible sticker!
My son loves the book cover! Kiki is really fierce as she looks like she's ready to fight anyone who gets in her way.
The flap of the book's dust jacket contains a synopsis, as well as a review from another author.
The book follows Kiki Kallira on her journey to save the worlds (real and imaginary) from an evil god she accidentally created. This fantasy novel is filled with a fast-paced adventure that had my son gasping and laughing with every page he turns!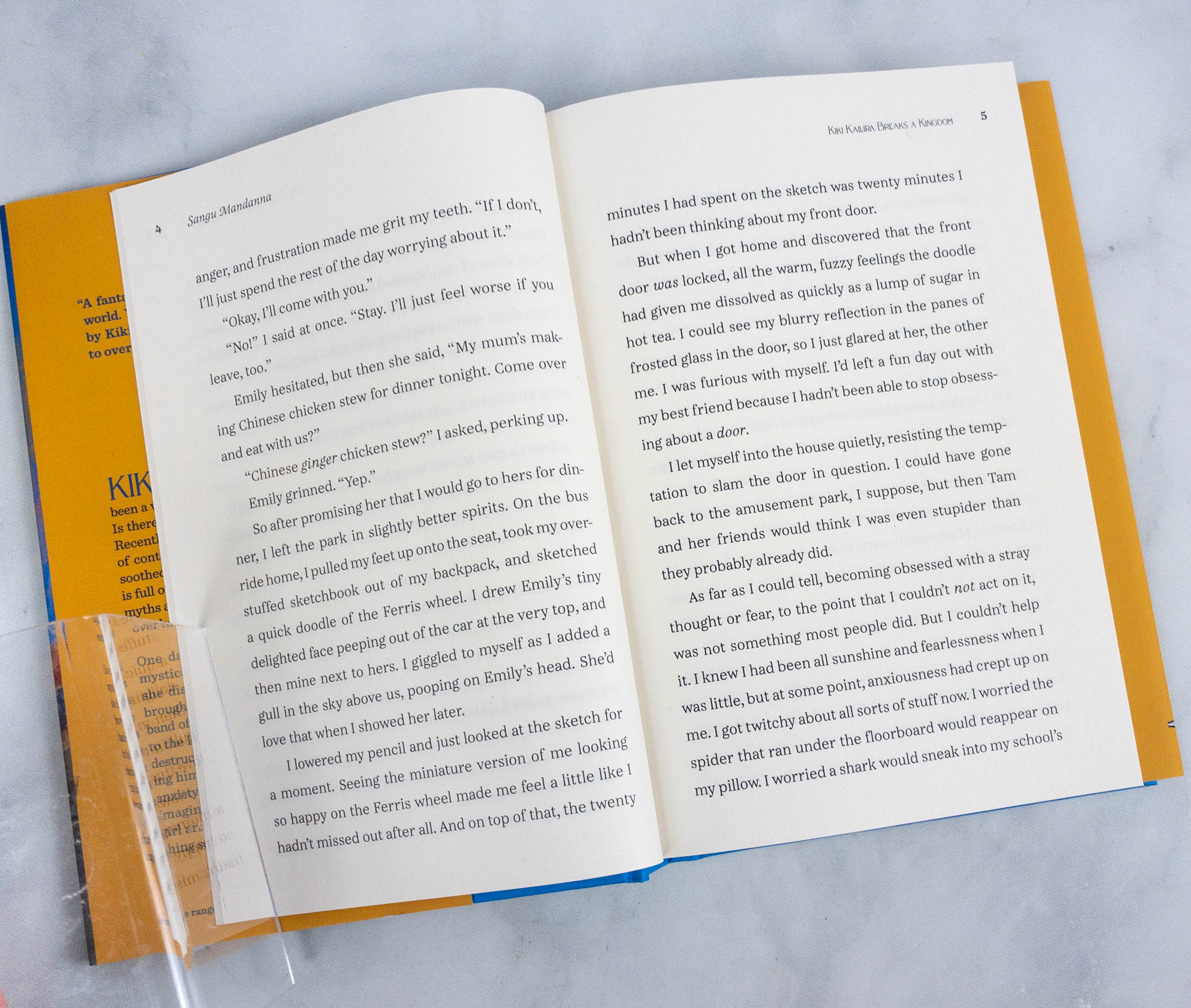 The book also tackled mental health. Its message about personal strength is so strong, but in a way that kids would easily comprehend. This story is really good that my son was a bit sad it was over. He wanted more adventures with Kiki!
Pattern Party Washi Tape. This month's box included a cute washi tape! This can be used to make cute borders on journals or as an added design for crafts.
The pattern is so colorful and it has a retro/vintage vibe to it!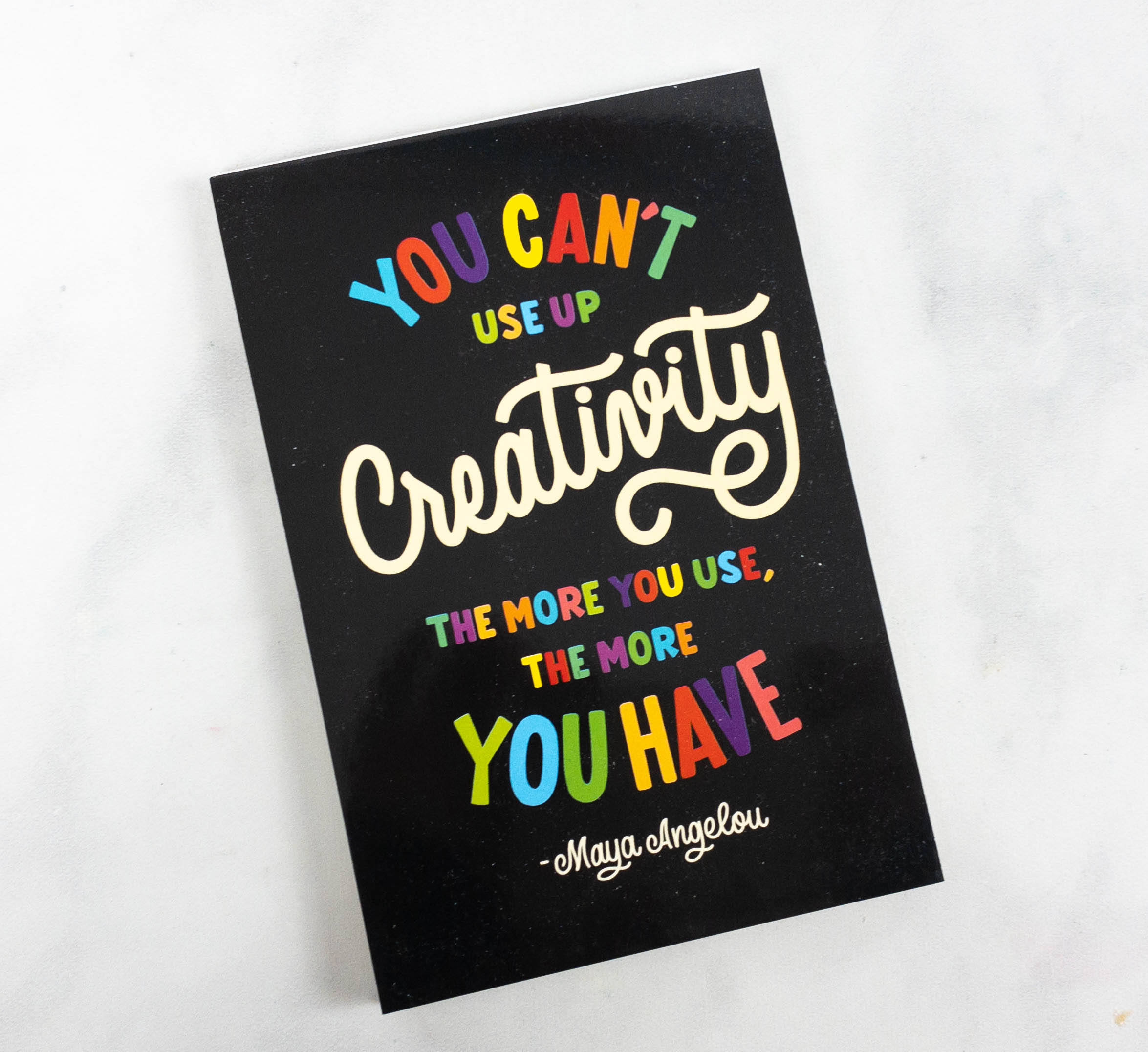 Pad of Watercolor Paper. They also sent a pad of paper, but this one is especially made for watercolors! The cover has a quote from Maya Angelou:
You can't use up creativity. The more you use, the more you have.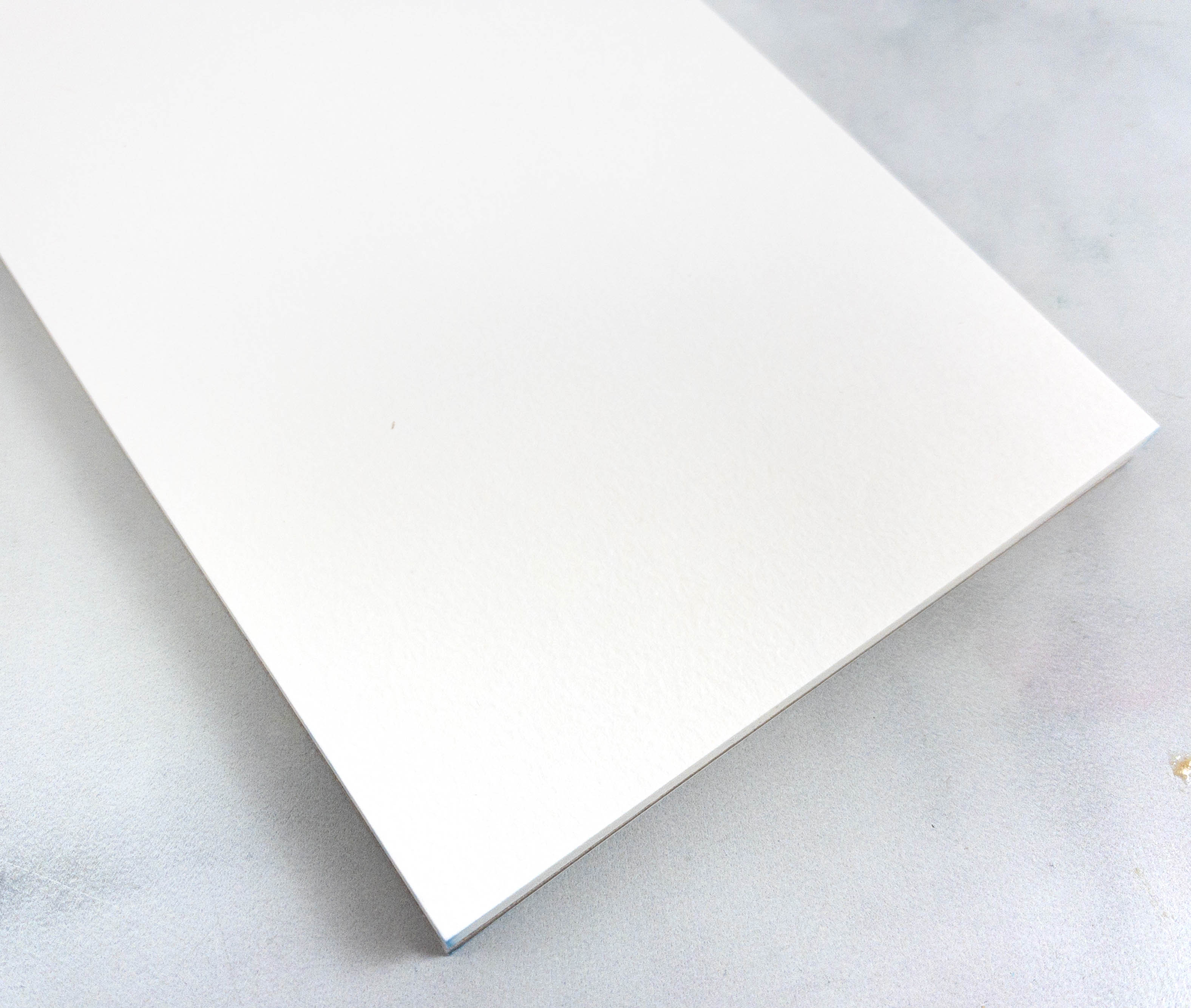 The paper is thick so it won't crumble when it's wet from the watercolor paint.
Tassel Bookmark. Since this is a book subscription, it's also fitting to include a bookmark! This one features kids riding magical creatures and a quote that says:
Writing stories is a kind of magic, too.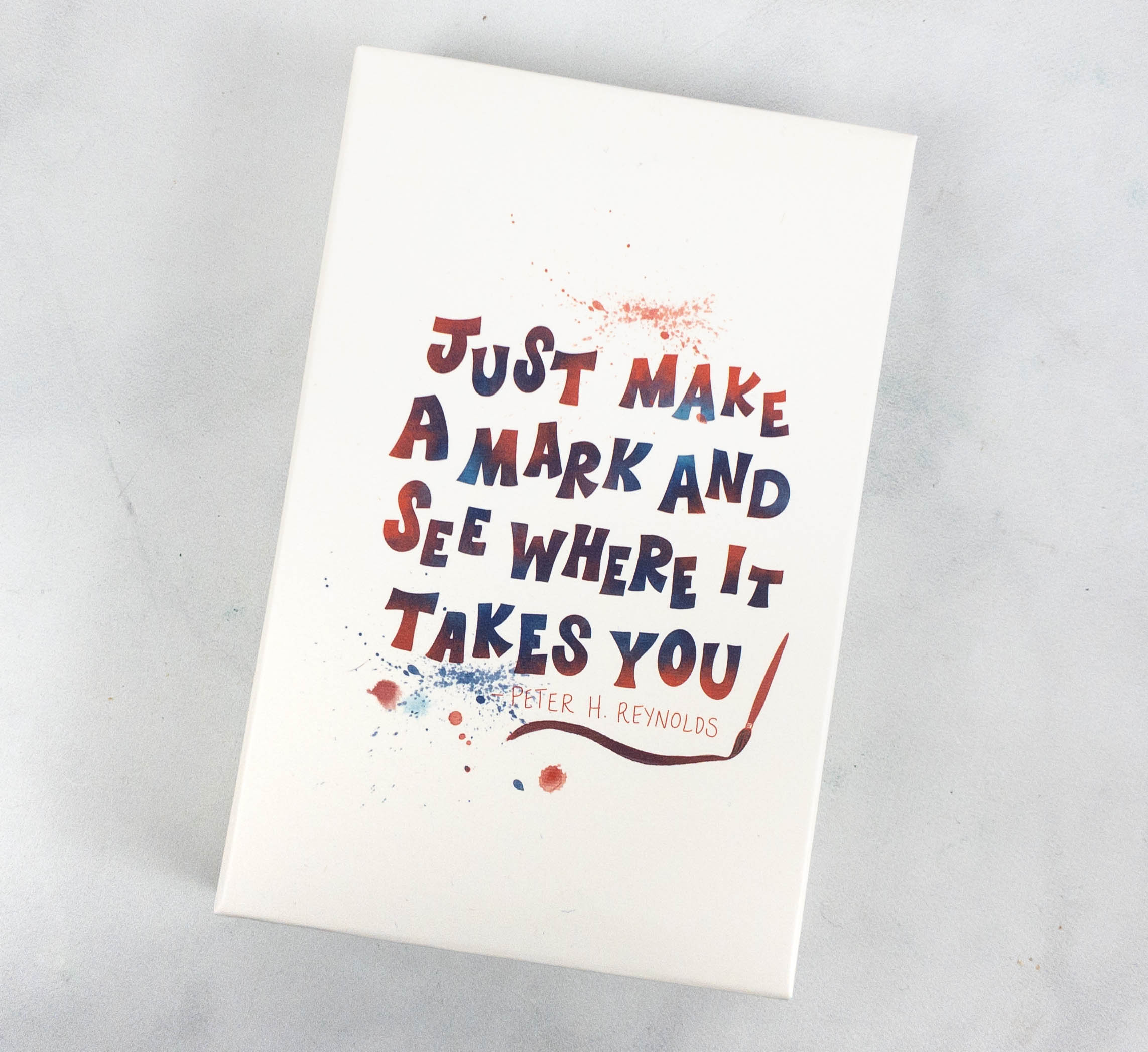 Tin of High-Pigment Water Color Paints. The next item also came in its own box packaging for extra protection during shipping.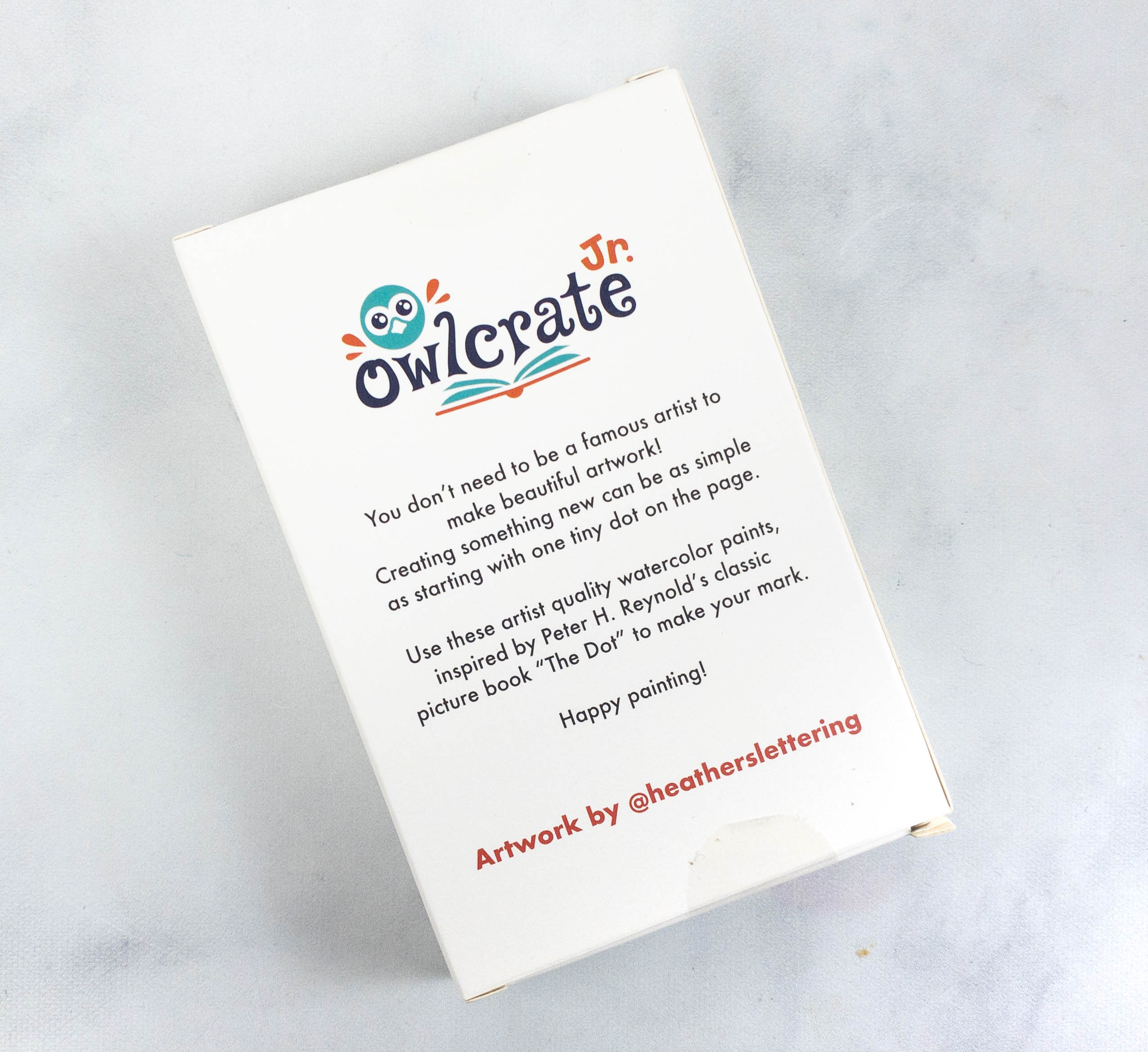 You don't need to be a famous artist to make beautiful artwork!

Creating something new can be as simple as starting with one tiny dot on the page.

Use these artist quality watercolor paints, inspired by Peter H. Reynold's classic picture book "The Dot" to make your mark.

Happy painting!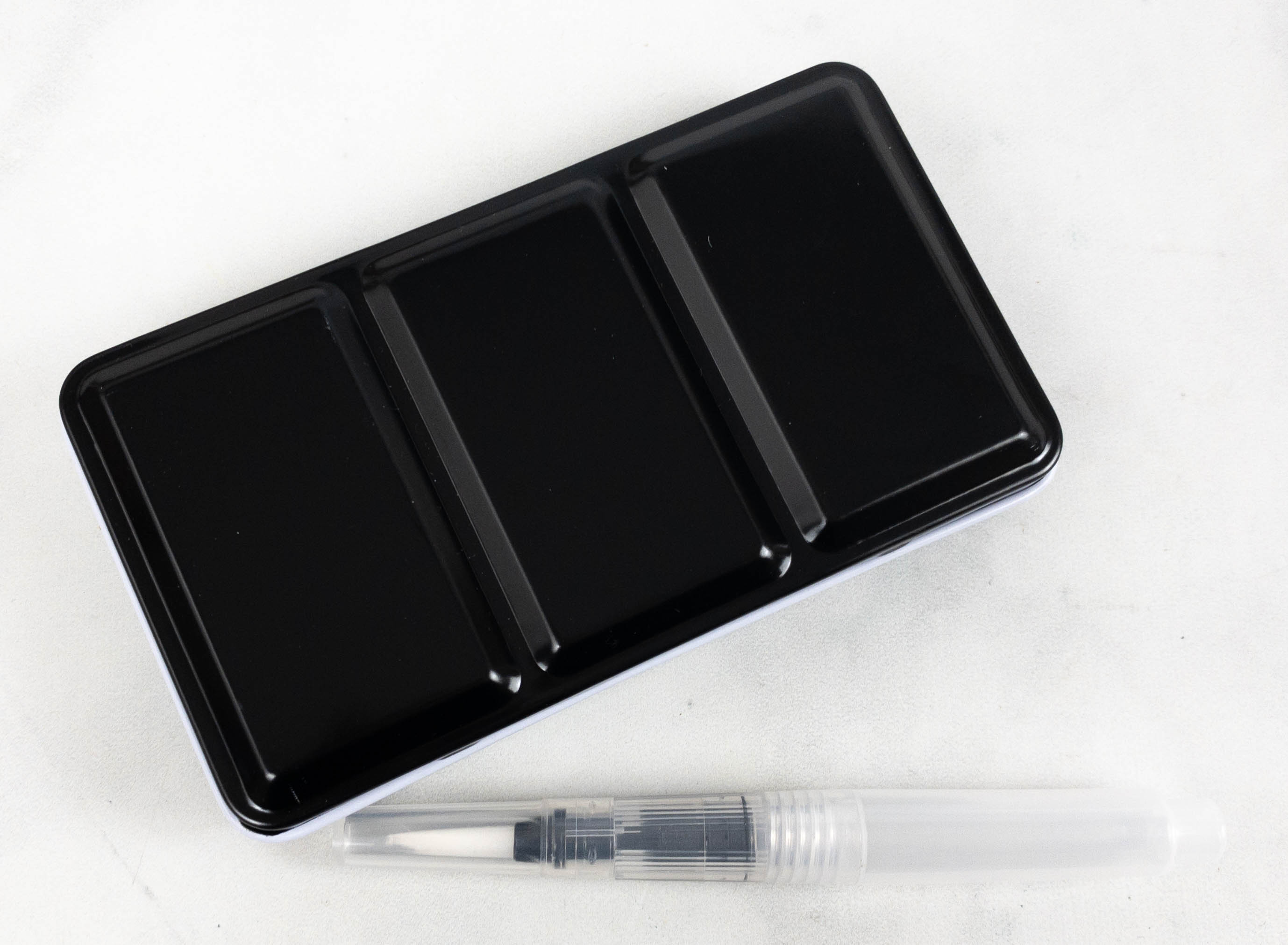 It's a watercolor painting set! It came with its own brush that has a water storage in its body.
The watercolor paints came in this tin container to protect them when not in use. It makes for easier and mess-free storage!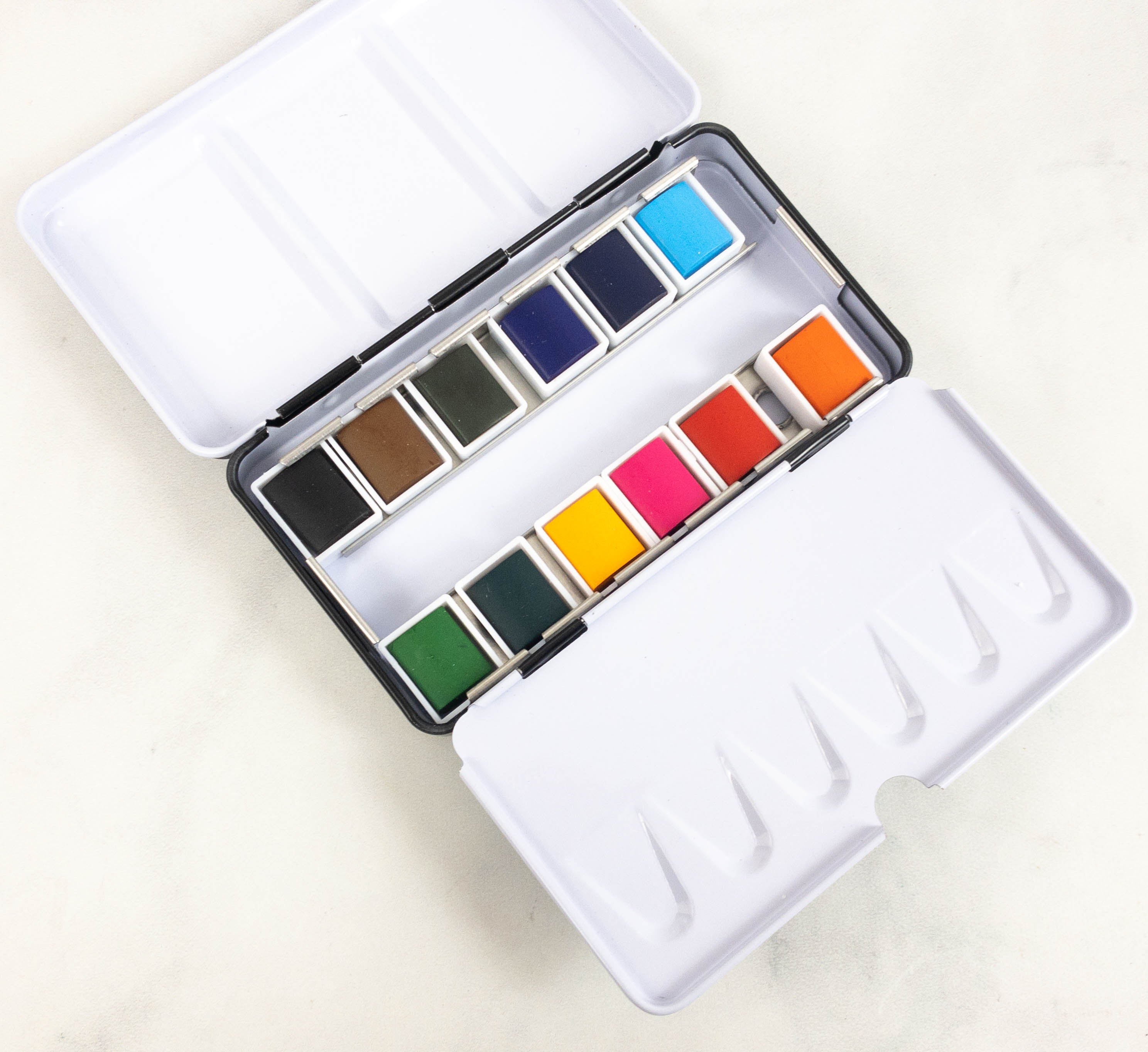 The colors are vibrant! These are high quality watercolor pigments so a small amount goes a long way and the colors lay on paper beautifully,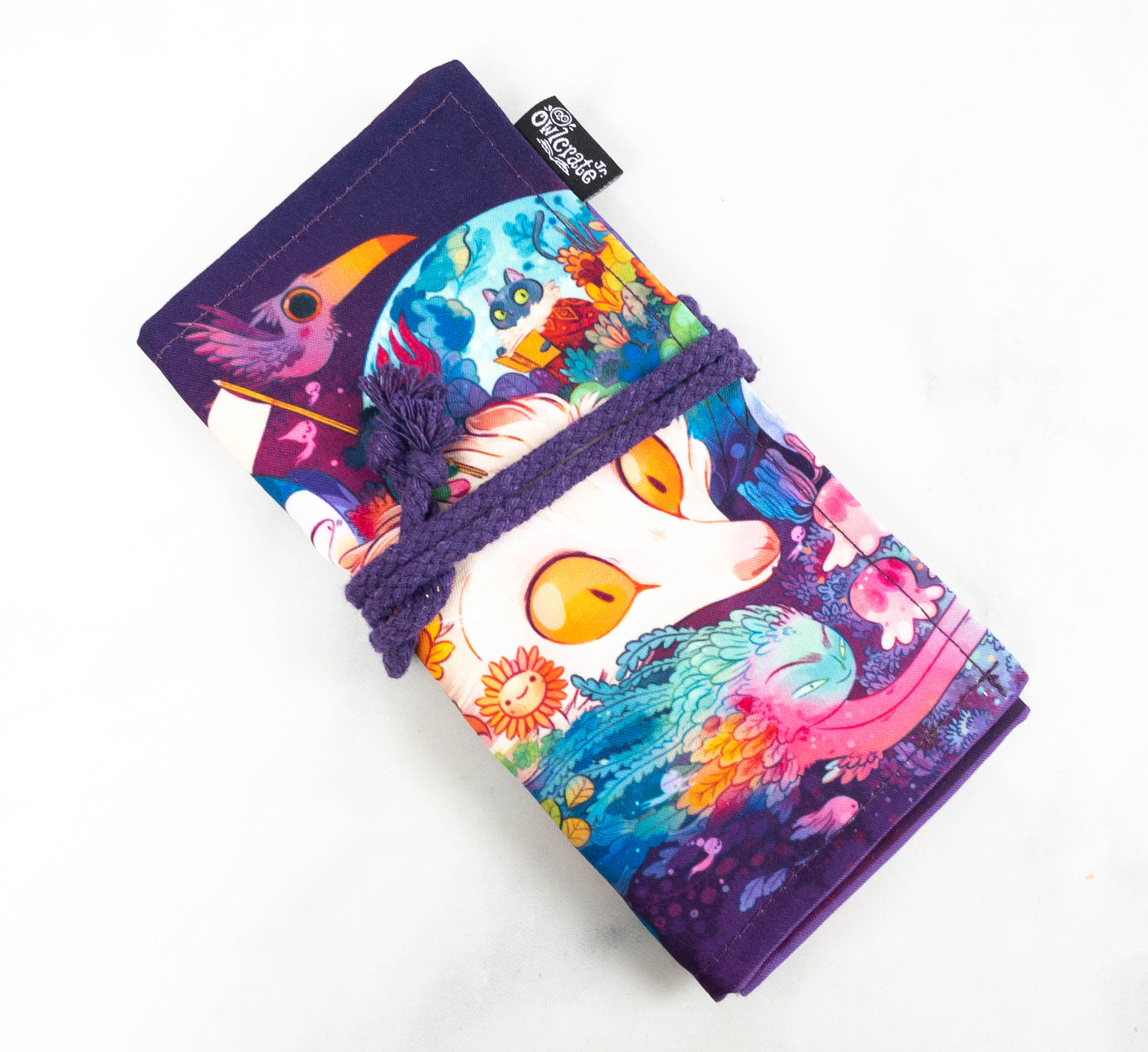 Canvas Art Supply Roll-up. Another must-have for artists is a storage for their tools! This one is a roll-up canvas pouch, and my son was in awe of the beautiful print.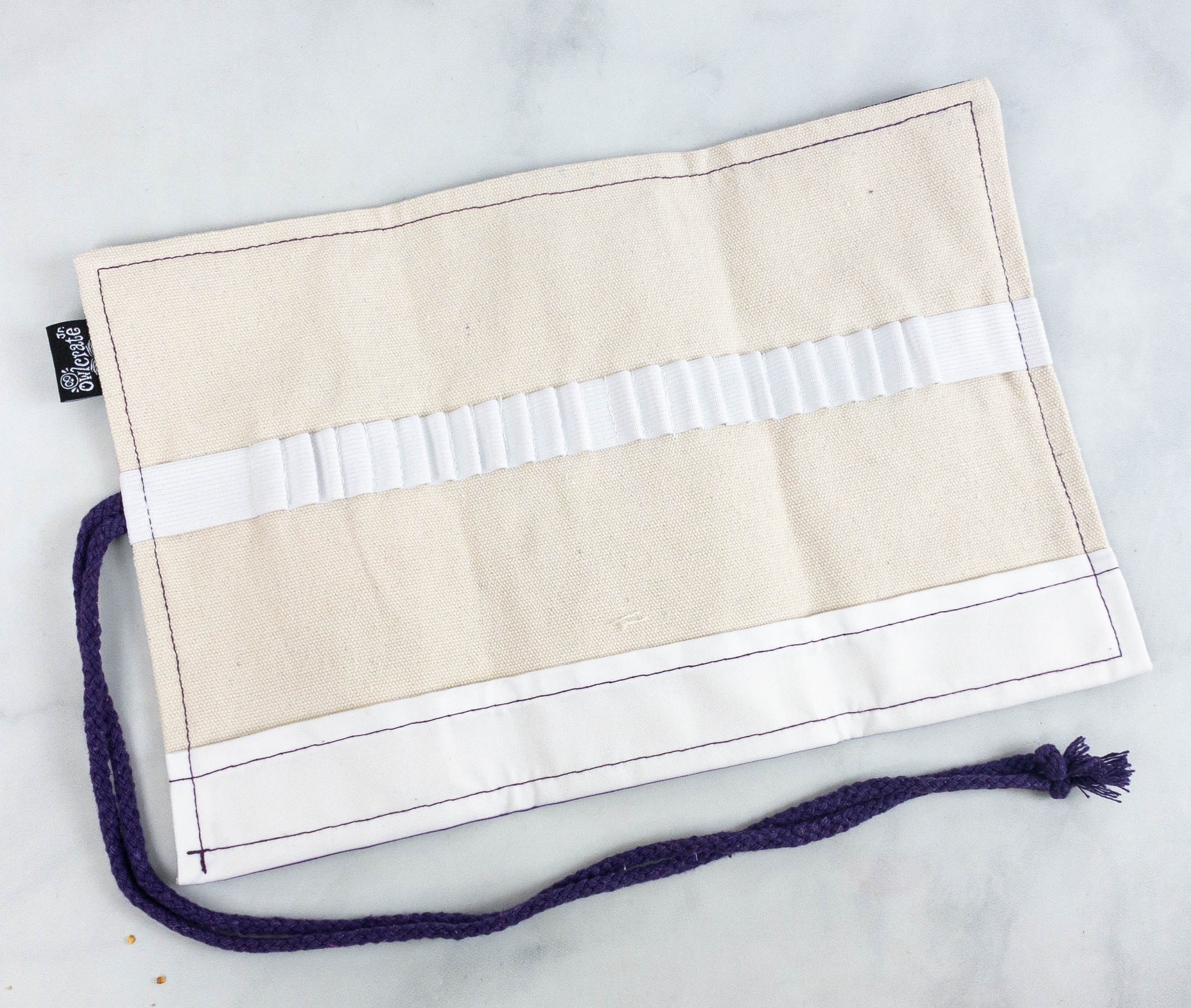 The slots can fit pencils, pens, and even thin brushes, so they stay organized and you can easily grab them whenever you need them!
This pouch can be closed securely with the strings.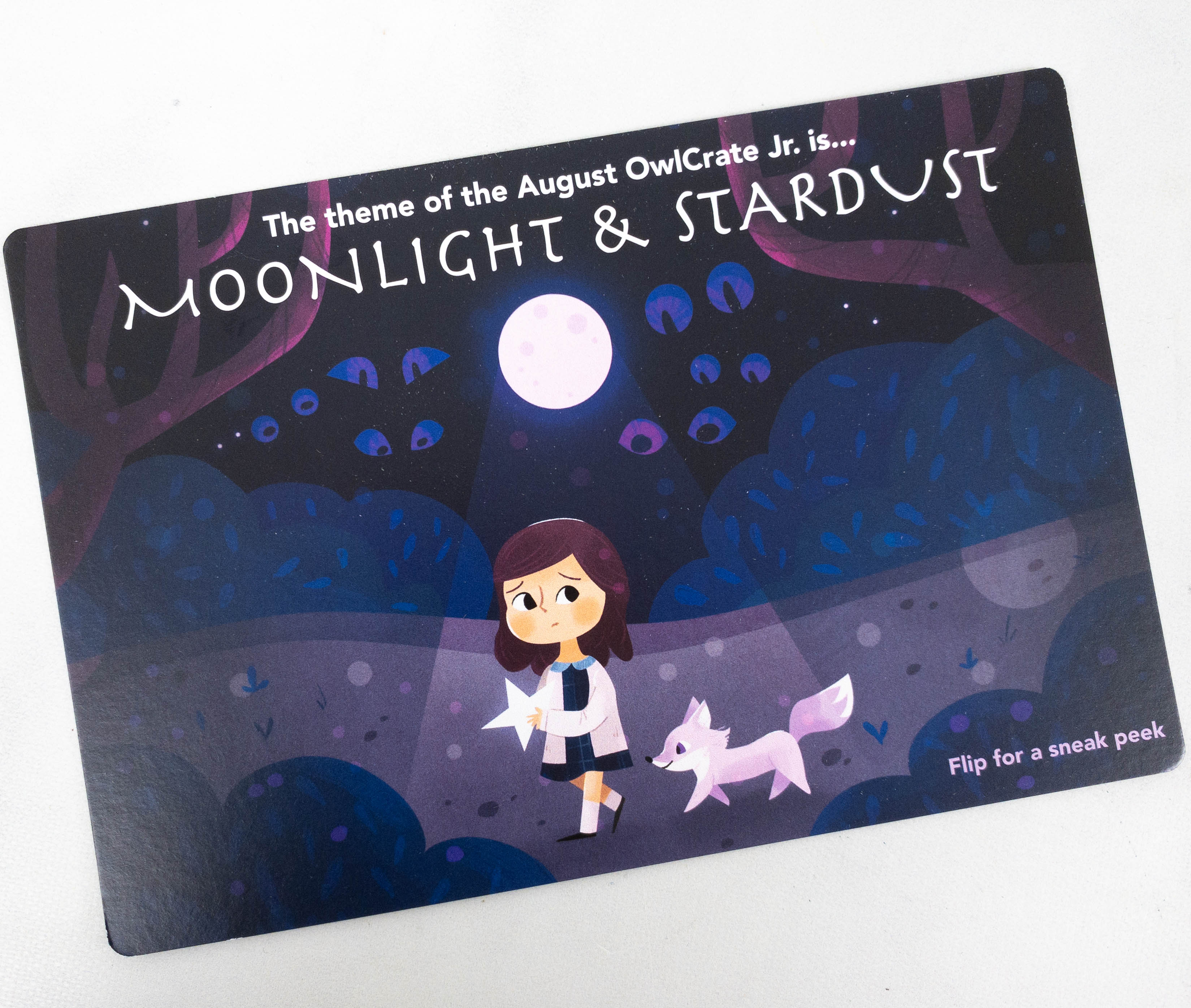 Here's the teaser for next month's box!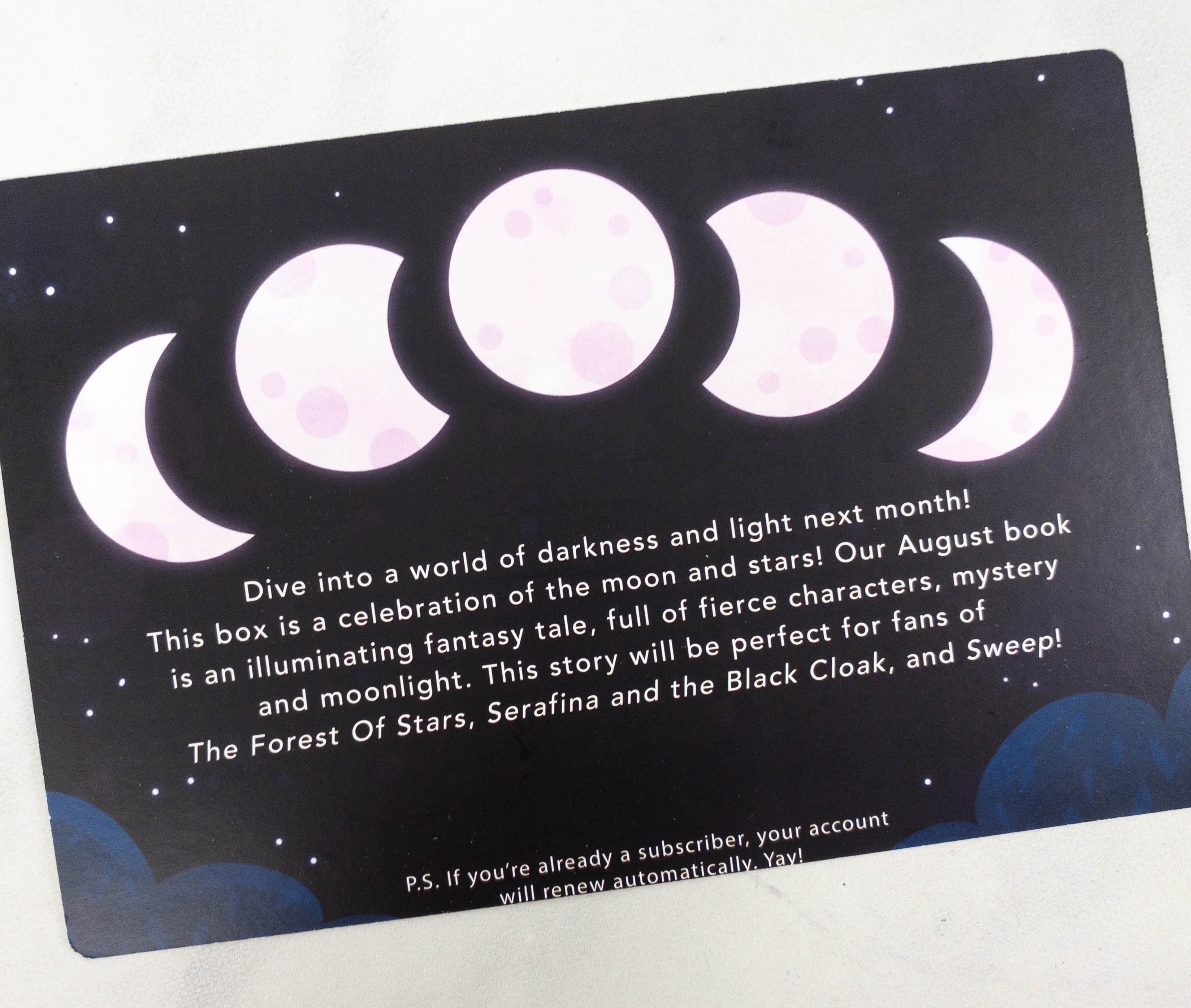 It looks like the August book is filled with fantasy and mystery!
This month's OwlCrate Jr. box is amazing, not only because of the cool bookish items in it but also because the book was really fantastic. My son read the story with almost no pause because it was exciting and he's just so curious about what happens next! Among the art-themed bookish goodies, his favorites are the roll up pouch and the watercolor paints in the tin container. The roll up pouch fits his pencils and pens, and he's really excited to use the watercolor to make new artworks on the watercolor paper pad, which is also from this box. If you're looking for a way to encourage middle graders to read, this is a subscription worth trying. They send book-related items so kids can get more immersed in the story!
What did you think of the OwlCrate Jr. box this month?
Visit OwlCrate Jr. to subscribe or find out more!