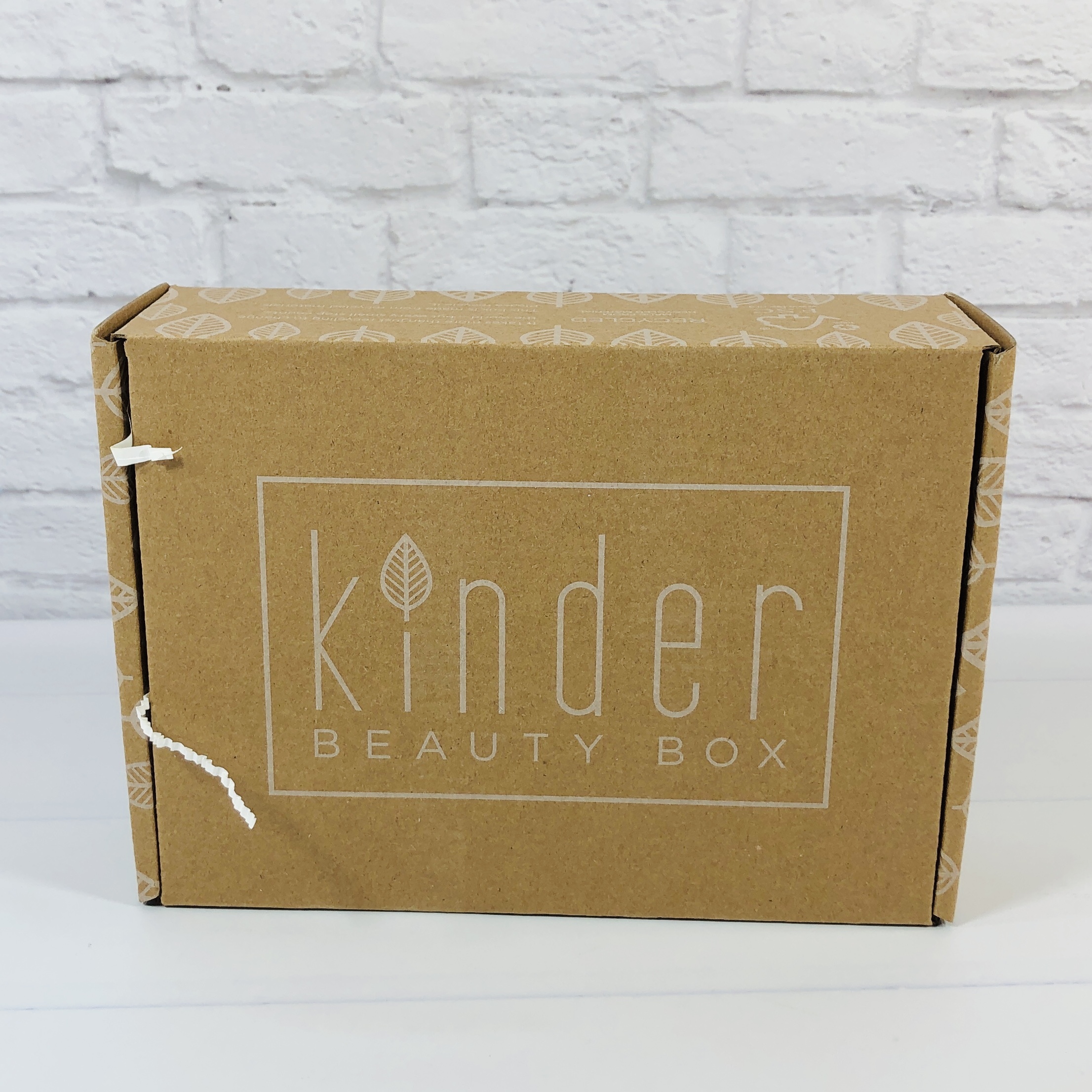 Kinder Beauty Box is a vegan and cruelty-free subscription box that sends skincare, hair care, makeup, and accessories. Each month you will receive more than $85 worth of products. The items are compassionately curated by Daniella Monet and Evanna Lynch. All Kinder Beauty Box products are guaranteed to be 100% vegan and cruelty-free. Kinder Beauty Box is $26 a month, with free shipping to the US, $5.95 elsewhere. Price drops to as low as $23 a box with a prepaid 6-month plan. A portion of all sales will go towards benefiting the founders favorite animal rights and environmental causes.
Every product that goes into a Kinder Beauty box is 100% vegan, and every brand we work with is completely cruelty-free. This means the products and ingredients are never tested on animals, the products aren't sold in China or any other countries that mandate animal testing, and the brands aren't owned by any parent companies that test on animals.
DEAL: Use coupon code HELLO5 for $5 off your first order!
Kinder Beauty's subscription box made the list in our 2021 readers' choice picks of best skincare subscription boxes!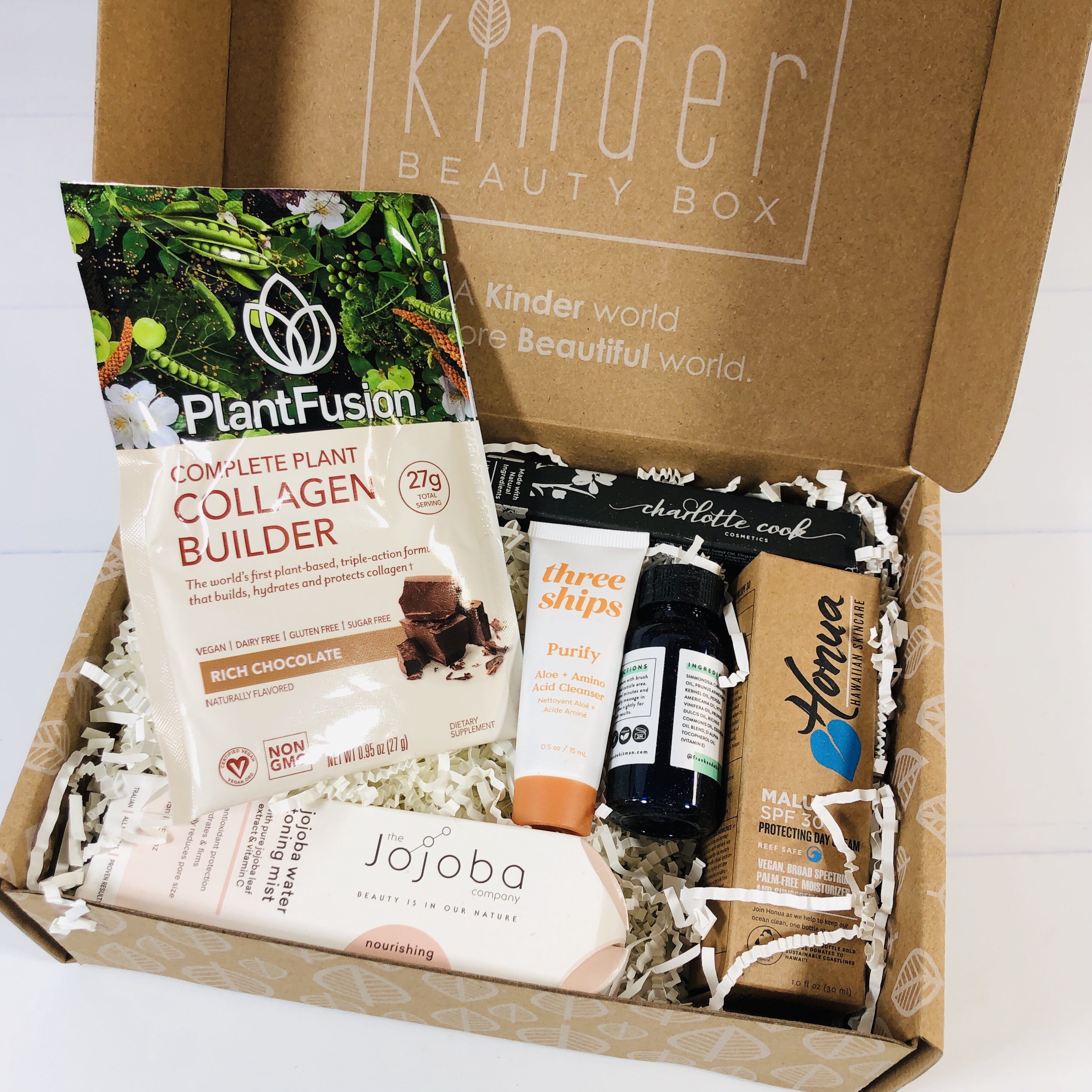 First look! Kinder Beauty Box sends out two box variations each month.
Each month, it will be a surprise which of the two boxes you'll be receiving, but you can rest assured knowing that they are always each going to be incredible in their own ways.

Wondering what happens if you really, really, really want one of the monthly collections in particular, but you receive the other? Got FOMO on your brain? We feel you.

No worries! At the end of the month, if we have any boxes remaining, we'll offer them to members only at a special price in our exclusive monthly Add-On Shop. This way, you won't miss out.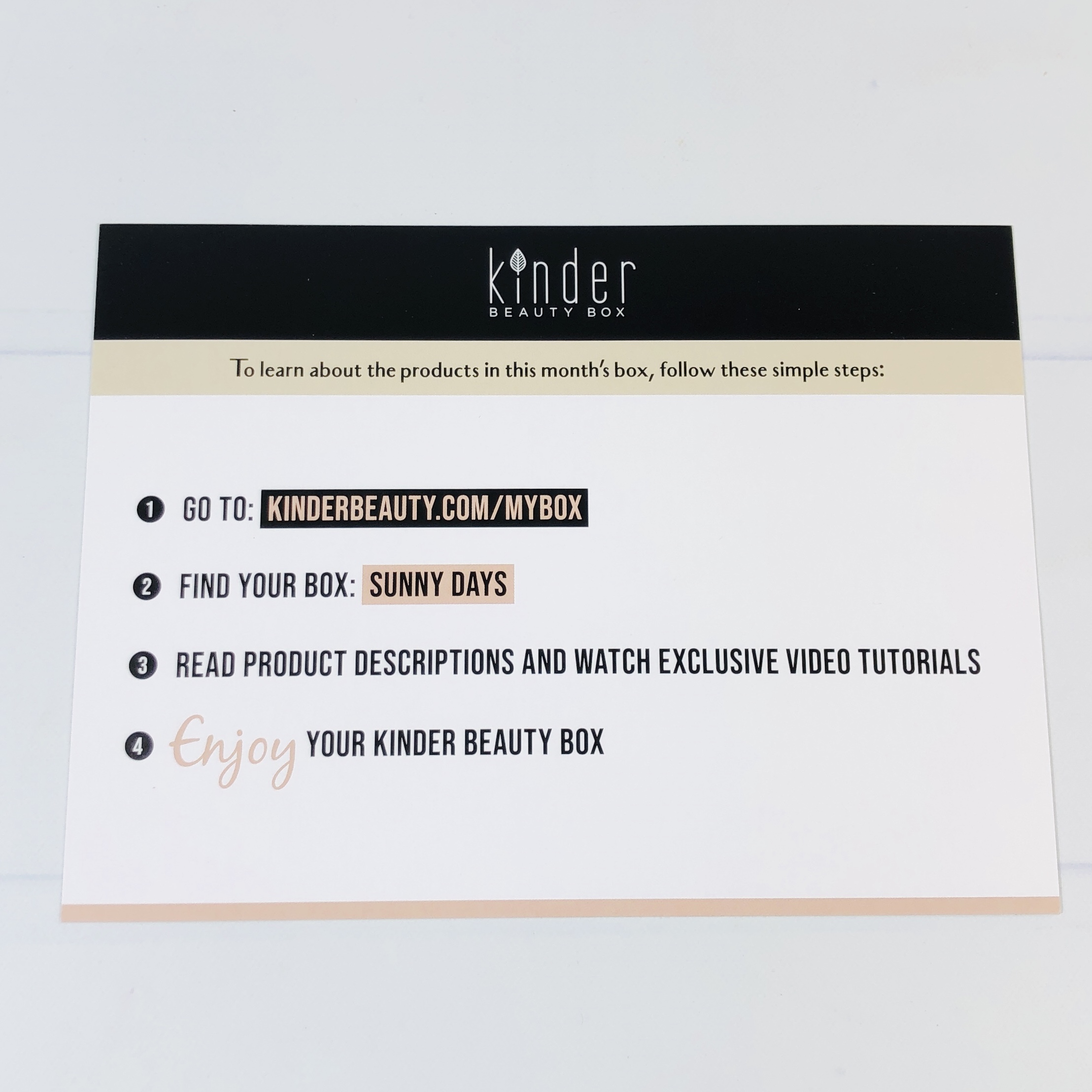 Kinder Beauty sent a card informing me which collection I received so I can find more info about the products online! The July collections were called the Sunny Days Collection OR the Summer Lovin' Collection. I received the Sunny Days Collection. It is important to know that when you sign up, your first box will most likely be a Kinder Favorites box, which is shown on their main page and is different from what is in this review. The differences between the two main collections this month are the eye mask vs jojoba spritz and lip gloss color. Of course, the collagen drink flavor may vary too.
Like a refreshing breeze, this box is just what you need on these long summer days. We've compiled the ultimate cooling, soothing, nourishing products to protect against that height-of-July sun.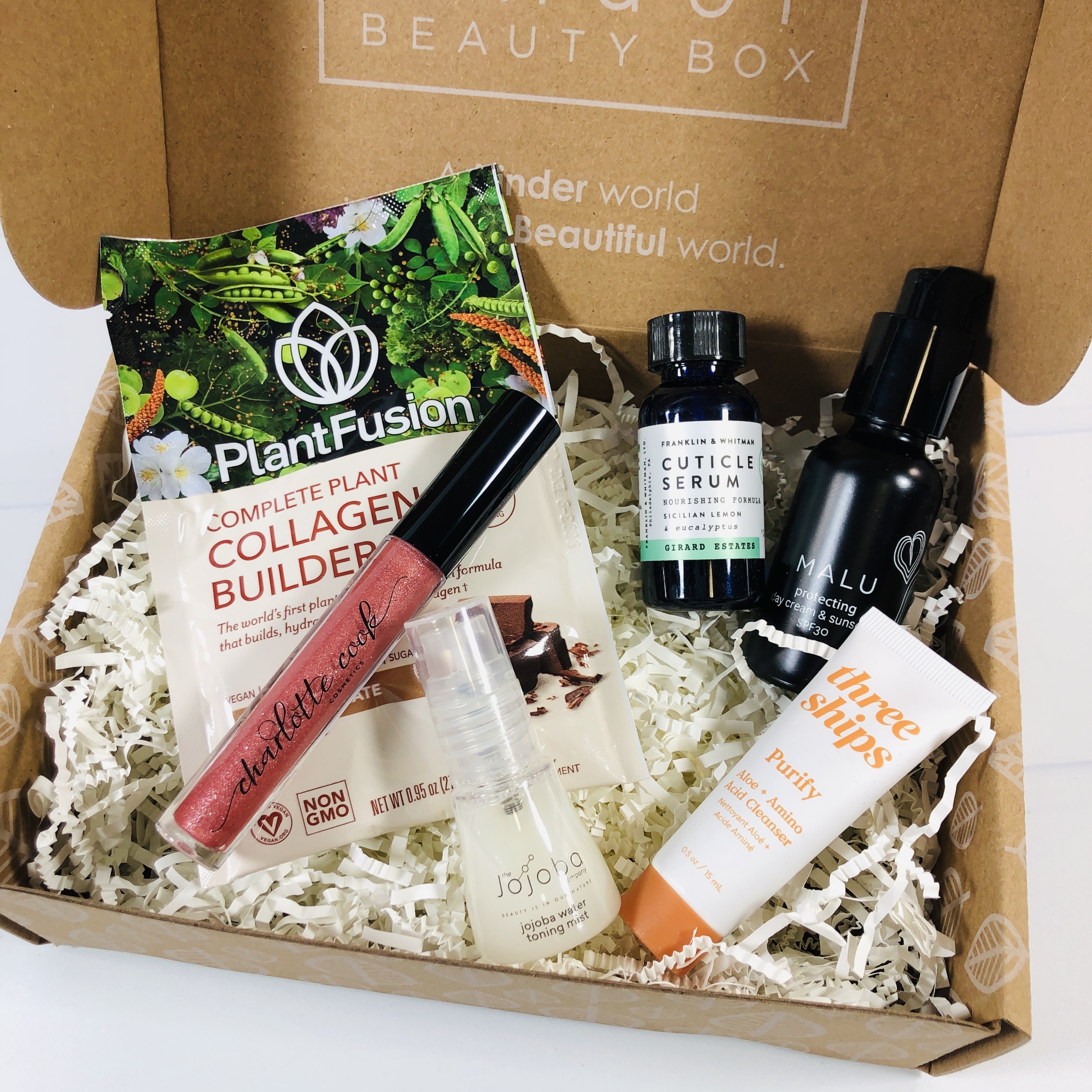 Everything in my July Sunny Days Collection! My items were tucked into paper squiggles to stay safe on their journey.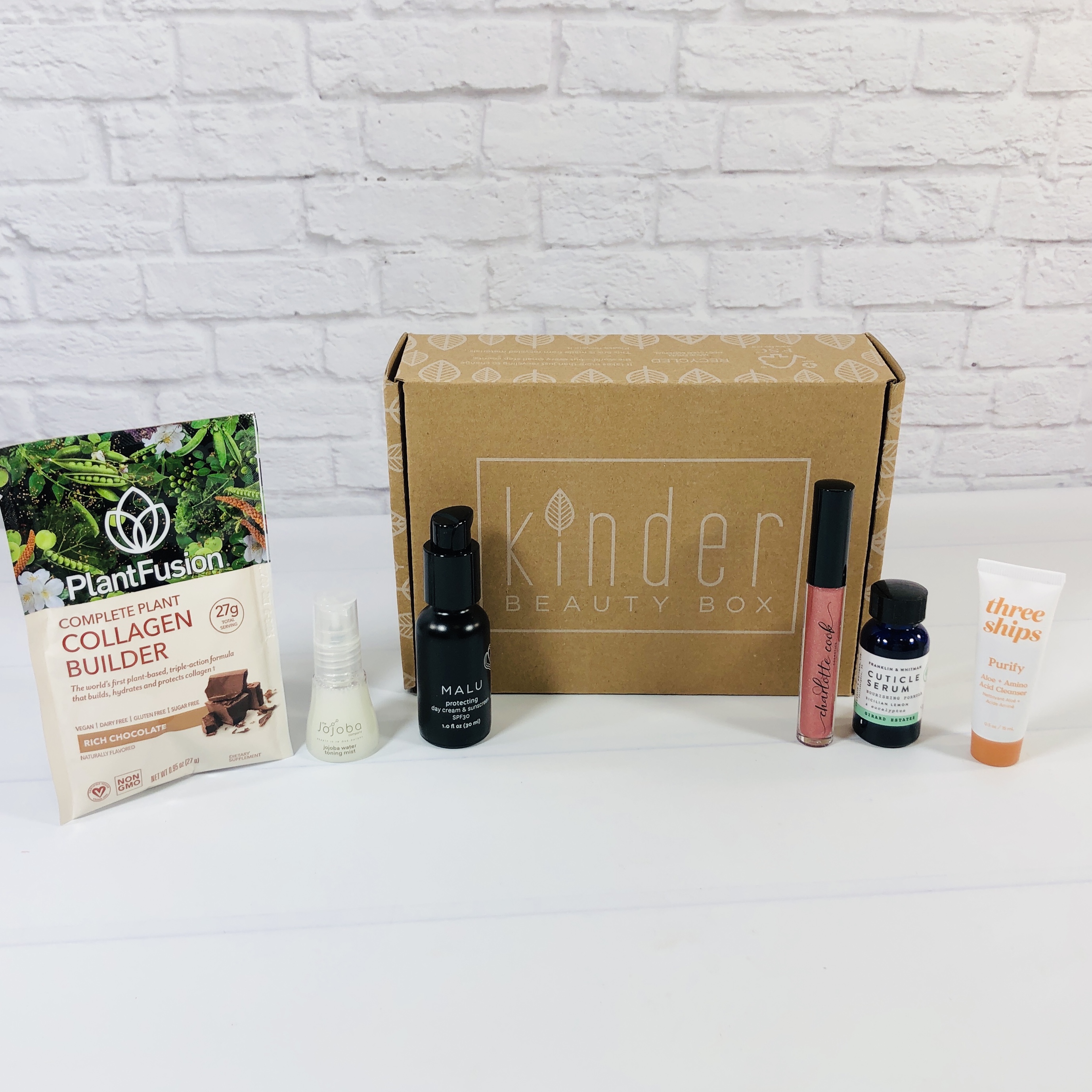 Let's see what we got!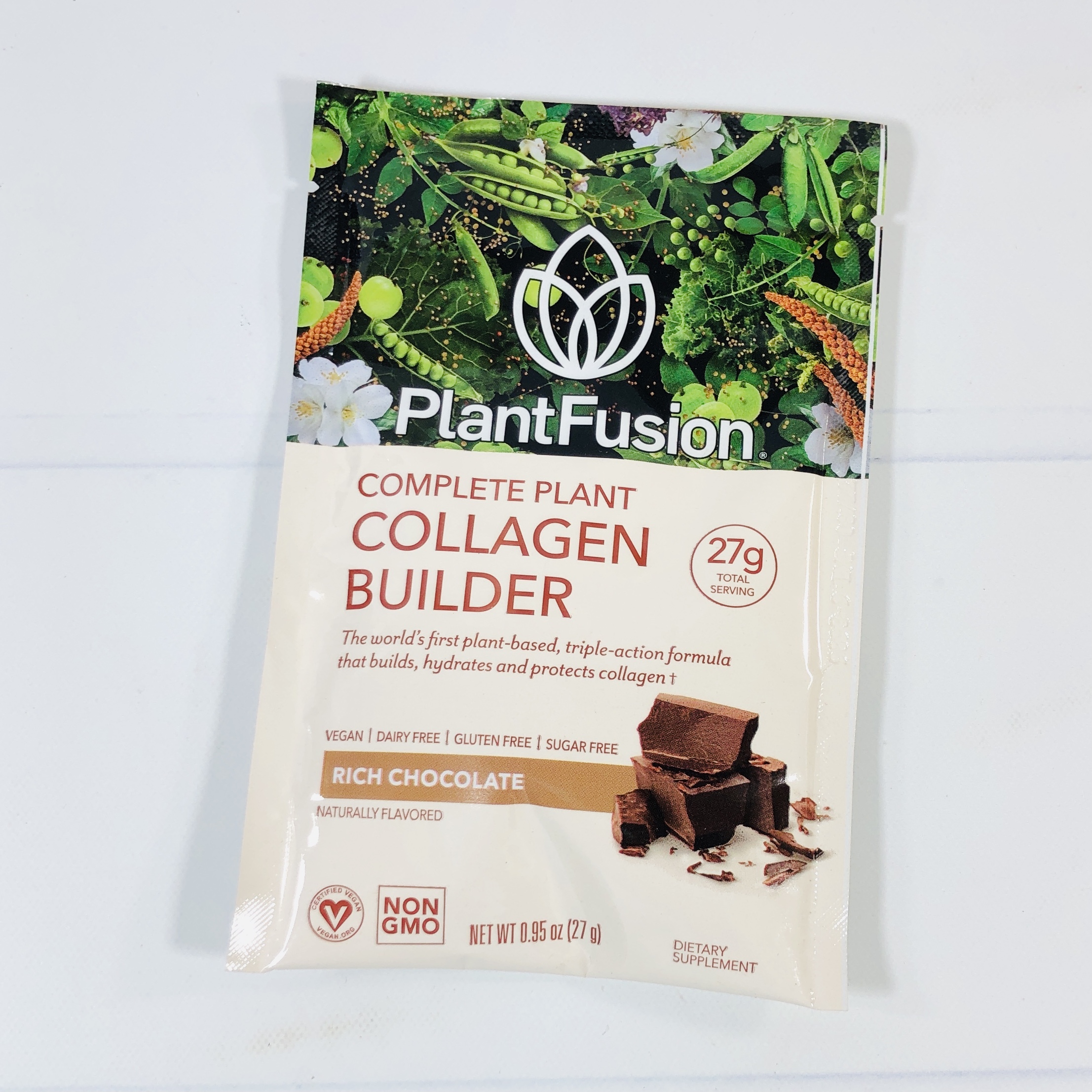 PlantFusion Collagen Builder in Rich Chocolate ($3.65) Some subscribers will receive this in the vanilla flavor but I got chocolate (no complaints there!). This shake mix is supposed to add plant-based collagen to your diet, and that in turn may help the skin, hair, and joints look and feel better.
Some of the ingredients in here are pea protein isolate, artichoke protein, sprouted amaranth, quinoa, algae, white tea extract, hyaluronic acid, and vitamins. Keep in mind that there are also100 calories. I don't know if I've ever tried this before, I tend to avoid products with either stevia or monk fruit and this is sweetened with both but after watching the videos about these products on the Kinder Beauty website I decided to give it a try. I added 8 ounces of water and some ice to my blender along with the powder and then grabbed a (glass, reusable, turtle-saving) straw and gave it a try. I won't be trying it again, the aftertaste is just too strong for me, but the chocolate flavor was good and if you don't have a problem with those sweeteners then this might taste pretty good to you.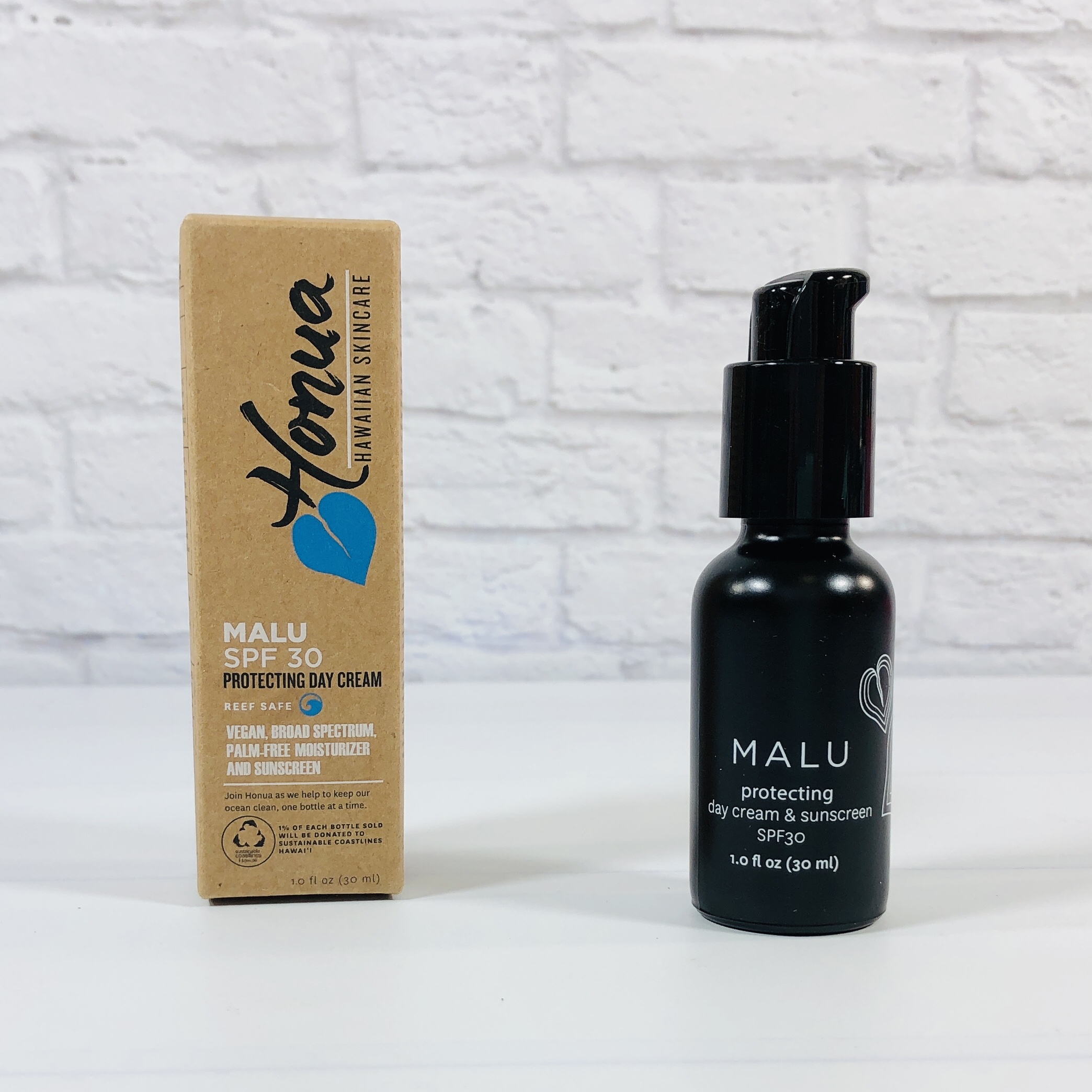 Honua Skincare Malu Day Cream SPF 30 ($42) Honua is such a nice brand to use, their stuff instantly transports me to an exotic island somewhere.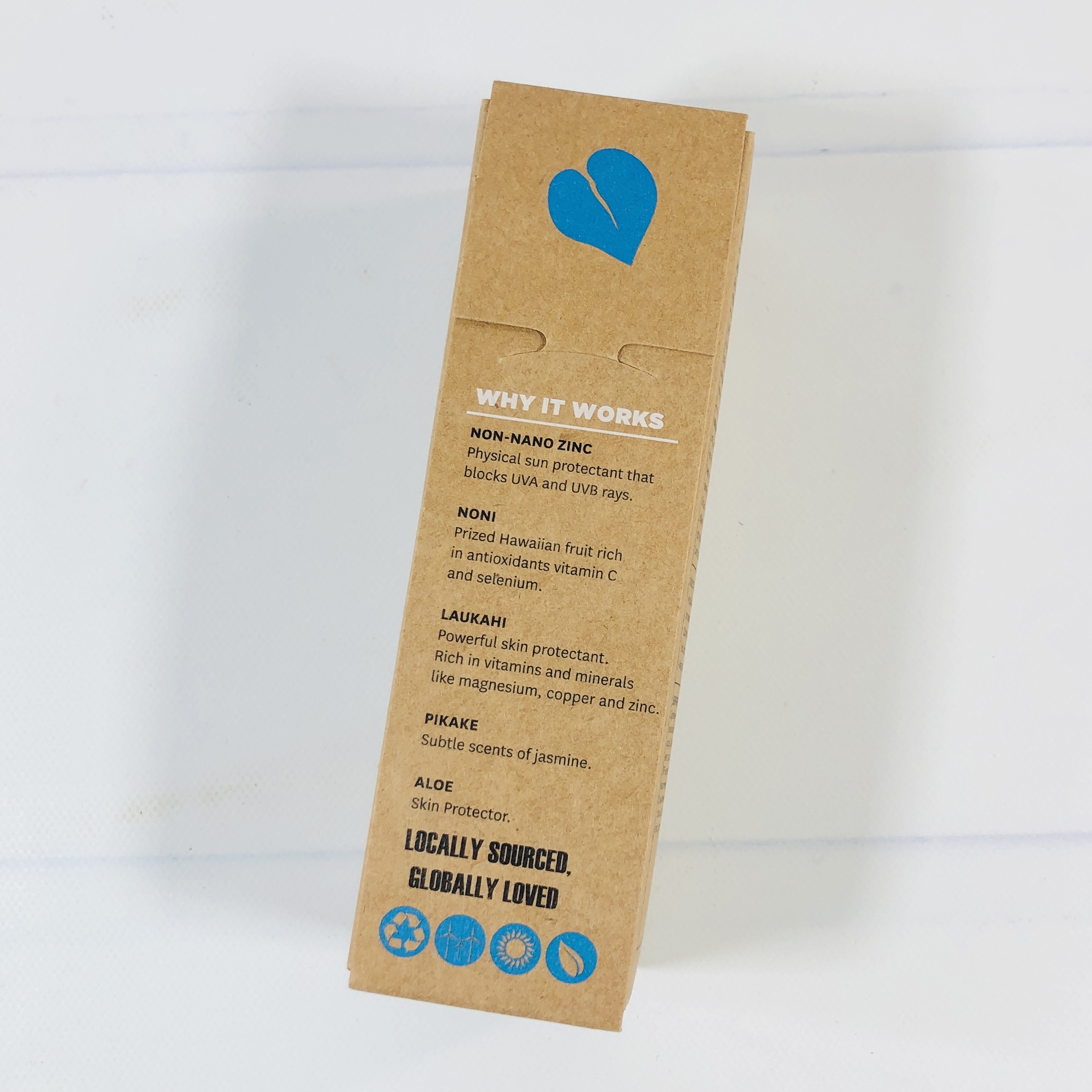 It has non-nano zinc to repel the sun's rays and it is reef-safe, although I want you to know that I didn't see any wording that says this is water resistant. I am ok with wearing this under my makeup or as a moisturizer but I wouldn't reach for this if I was spending a day at the beach or pool.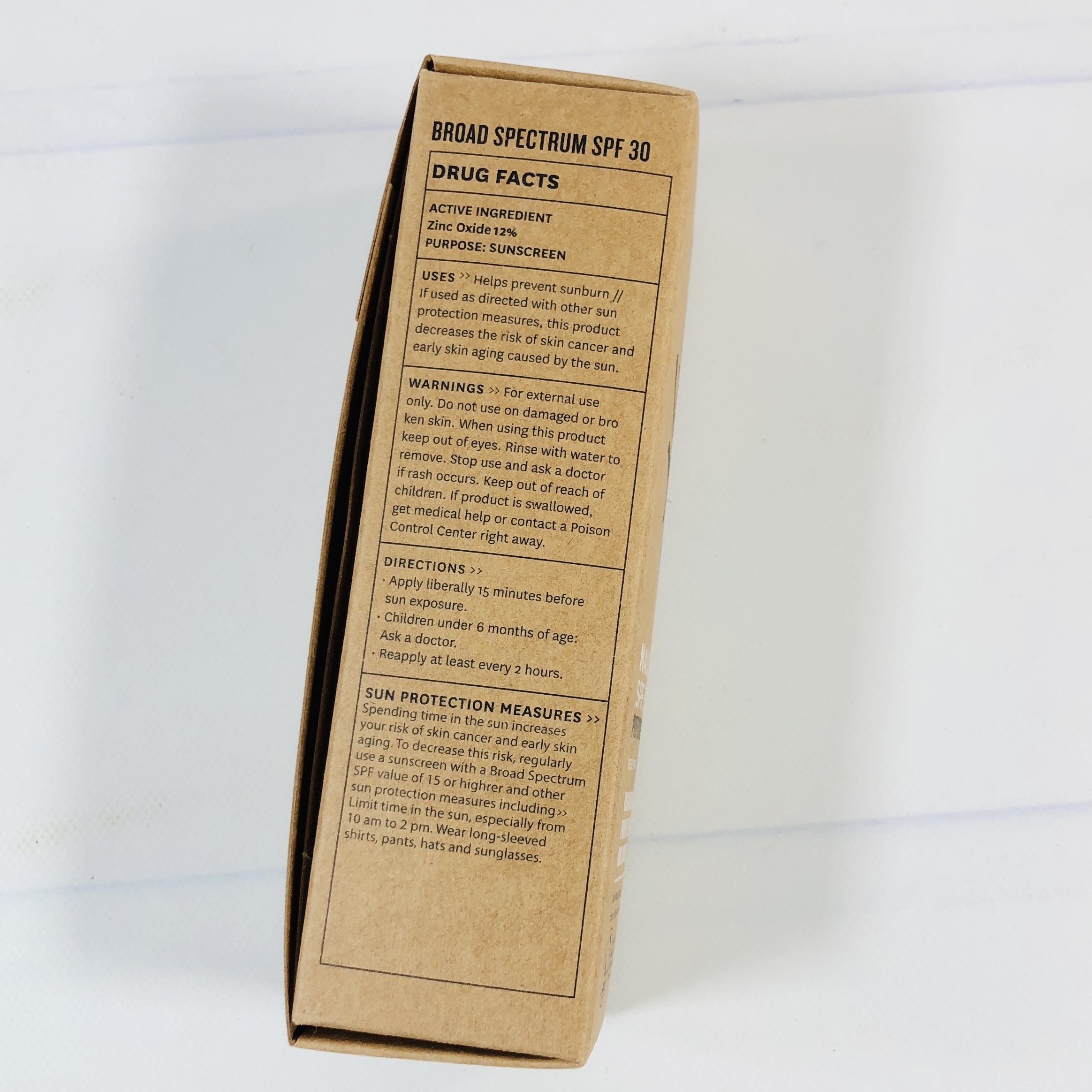 I'm always cautious when I receive a product that supposedly has sunscreen in it, because I have received products with that claim that have zero sun protection ingredients, so I always look for the drug facts label, and here it is!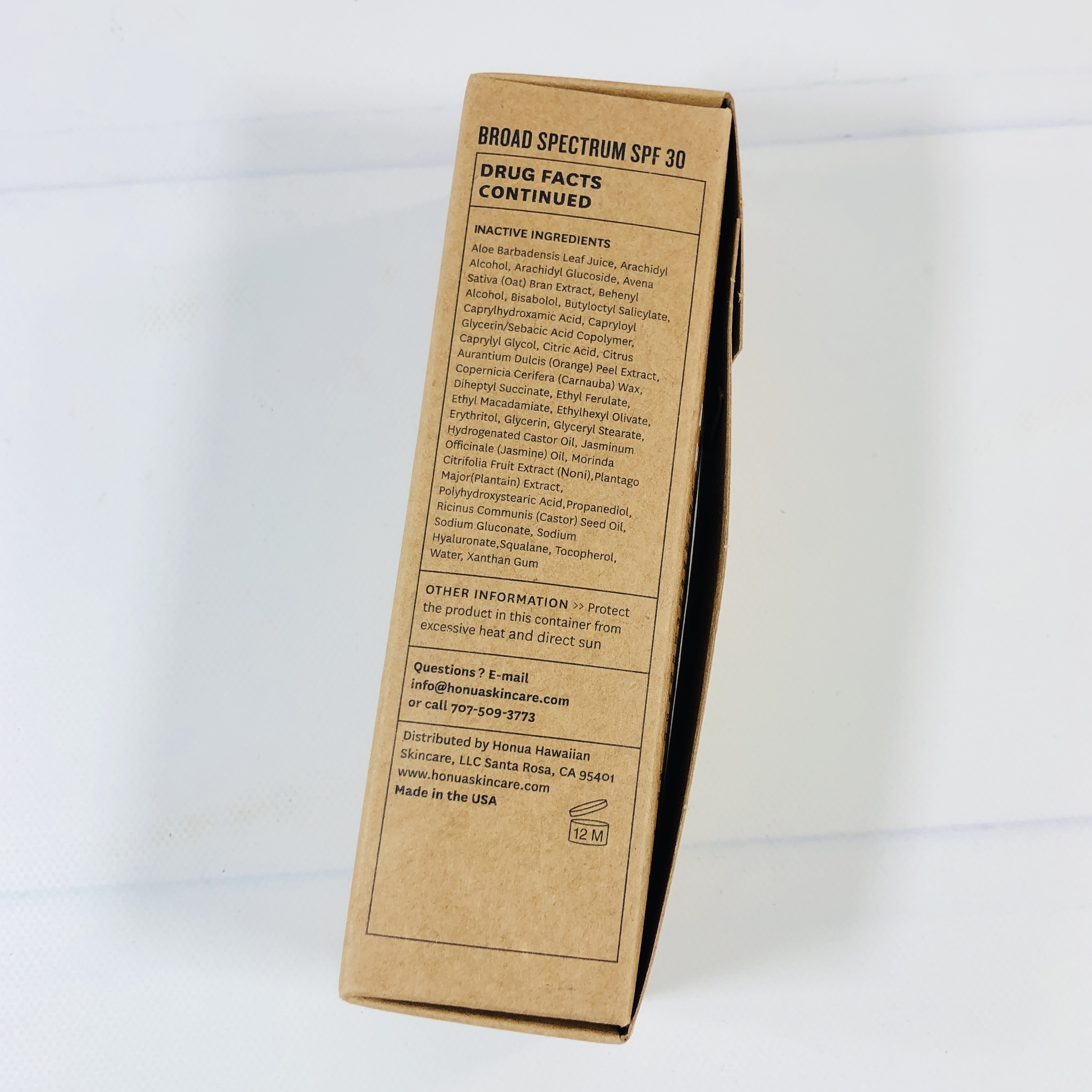 Here are the rest of the ingredients and they include aloe, rice bran oil, plant-based wax, sodium hyaluronate, and essential oils. The product is white and after rubbing it in I didn't see a white cast but then I do have rather pale skin. I didn't notice it at all under my mineral makeup and it formed a good base for makeup application. The only thing I wasn't crazy about is the lingering scent, which smelled mainly of jasmine and kind of like green tea perfume and was noticeable for over an hour. If it continues to smell too strong for my face then I will continue to use it on the backs of my hands.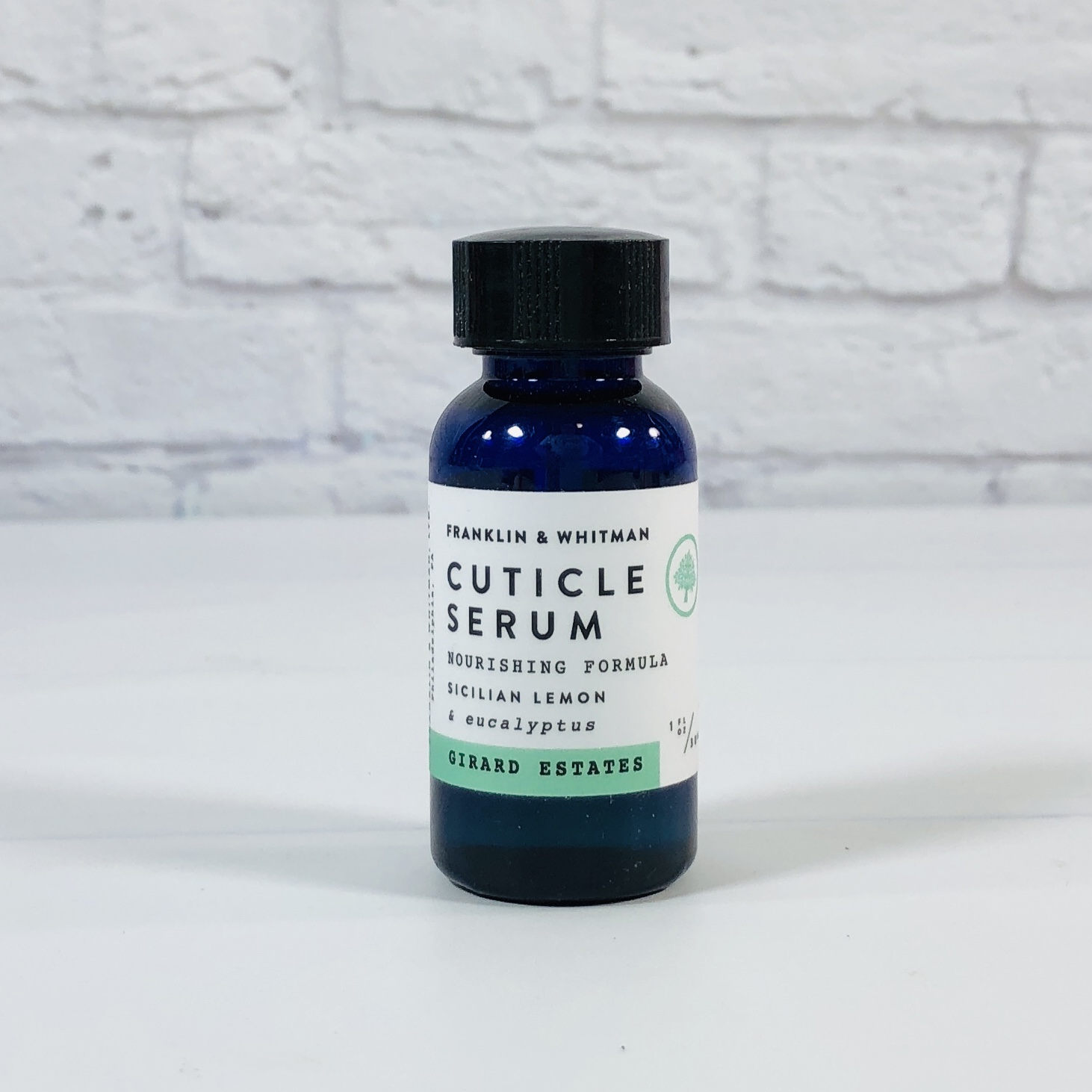 Franklin & Whitman Girard Estates Cuticle Serum ($21.95) I had an epiphany the other day — I was looking at the cuticles around my toes and they looked rough after not only my first pedicure in 18 months but also after dipping them in the ocean at L.A, Orange, and San Diego county beaches during vacation. Hmm, I wish there was some easy way to apply a moisturizer there and you know, maybe brush it on. I can't believe I've never in my life considered using cuticle oil on my toes until just then!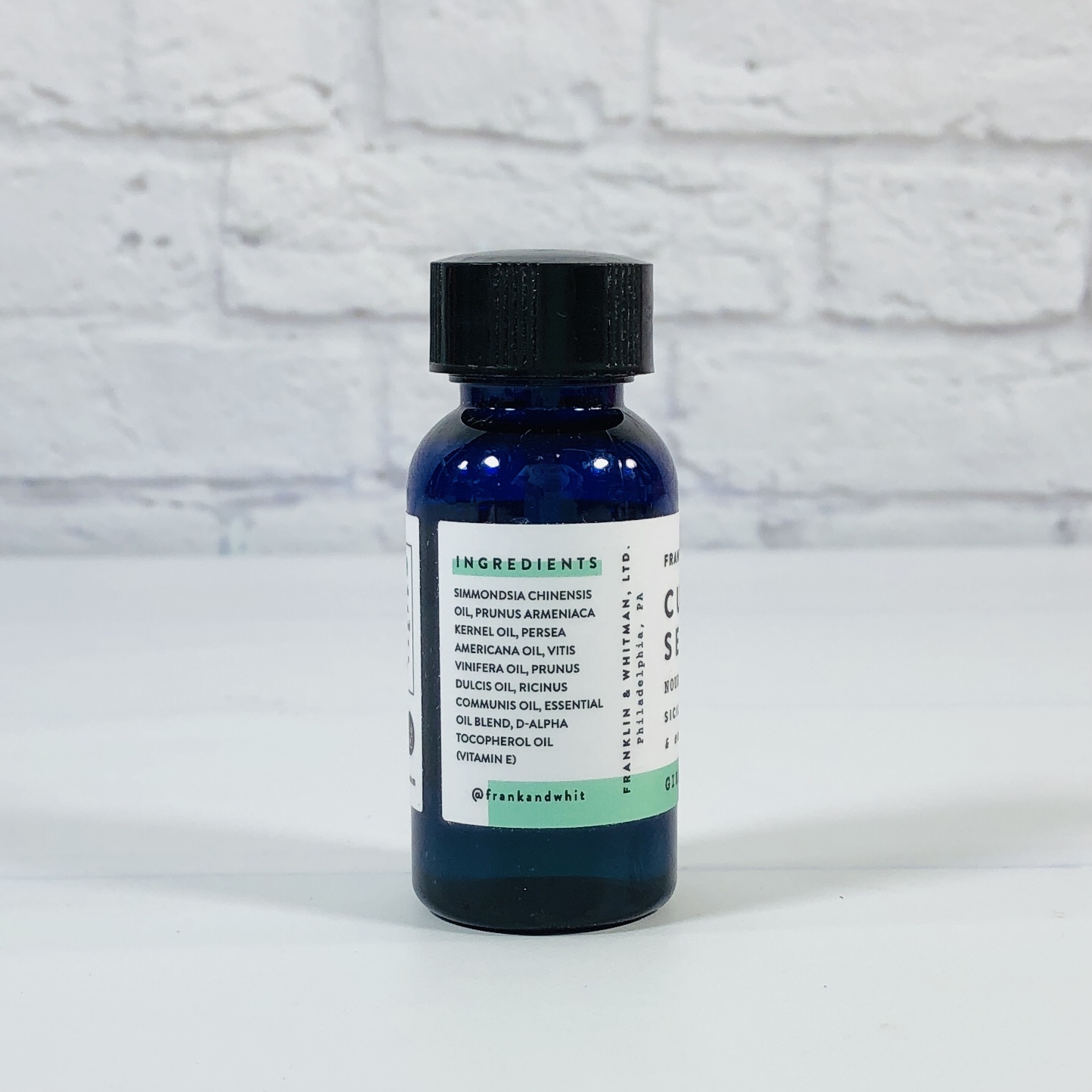 This serum from a new-to-me brand has a blend of jojoba, apricot, avocado, grapeseed, and castor oils along with essential oils and vitamin E. The essential oils include lemon, tangerine, and eucalyptus. It's like Southern California in a bottle.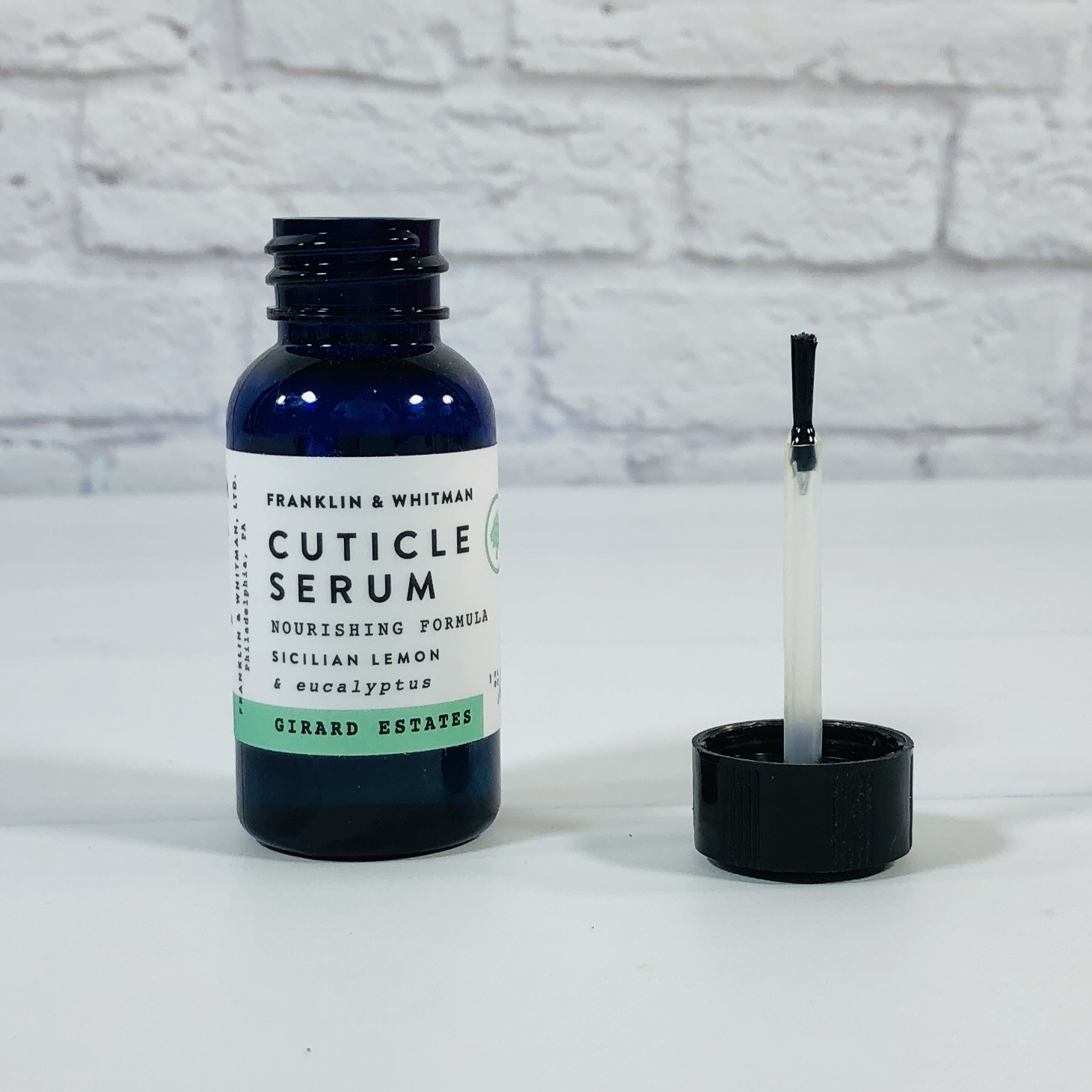 I was gobsmacked when I looked at the brand's website and they actually mentioned applying it to the toes, I don't think I've ever read that anywhere else and now I feel like they must be reading my mind. The instructions say to apply to the cuticles, let sink in, and then rub it in. I will start my evening routine from now on by applying this to my toes before brushing my teeth and washing my face, then I can rub it in at the end. It might take some time to work, my nails are looking so sad.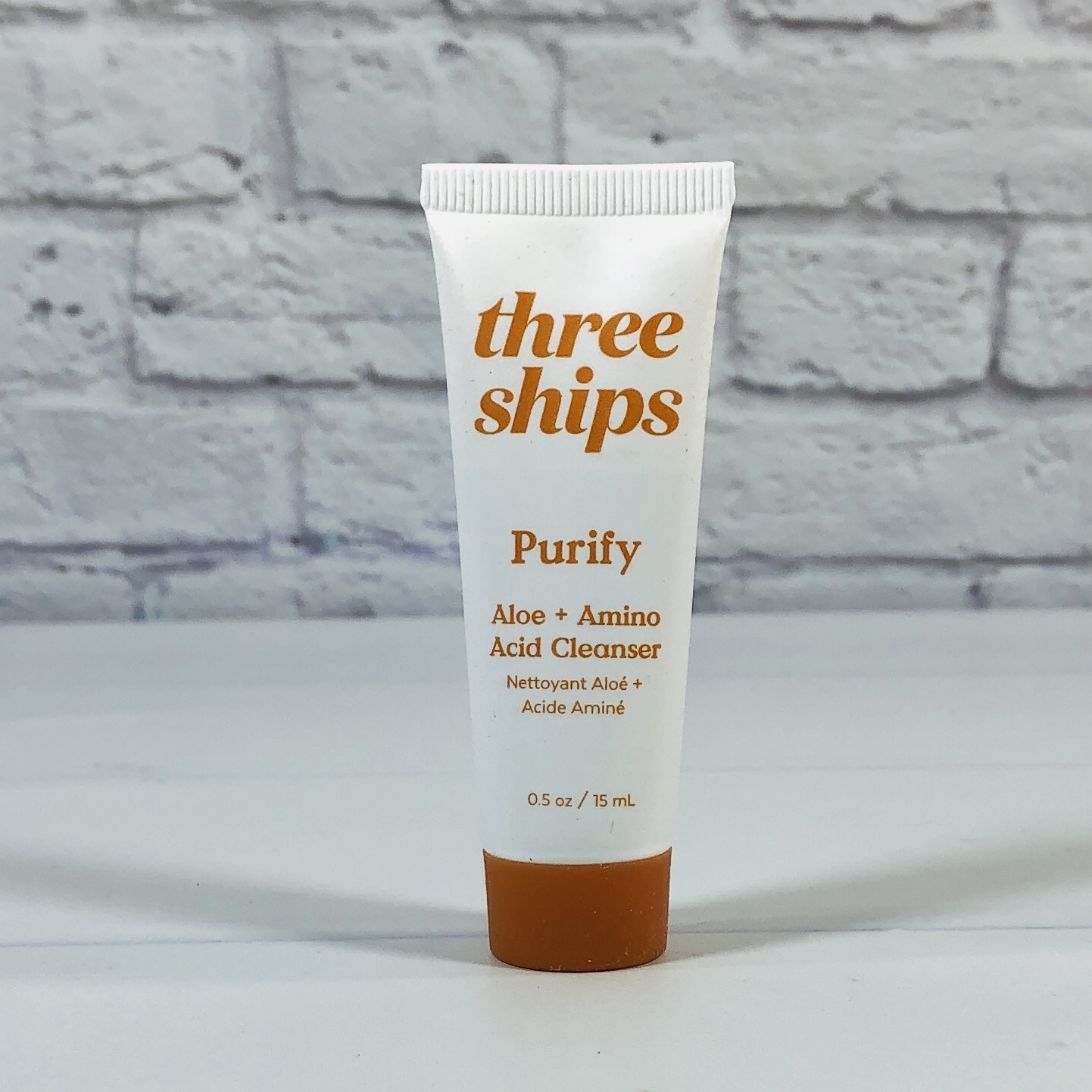 Three Ships Purify Aloe and Amino Acid Cleanser ($6.50) is meant for dry or normal skin and I liked how the gel produced a creamy lather once it hit my damp face. It rinsed easily away and didn't leave my skin feeling oily or dry, it was just right, plus, it smelled pretty good too.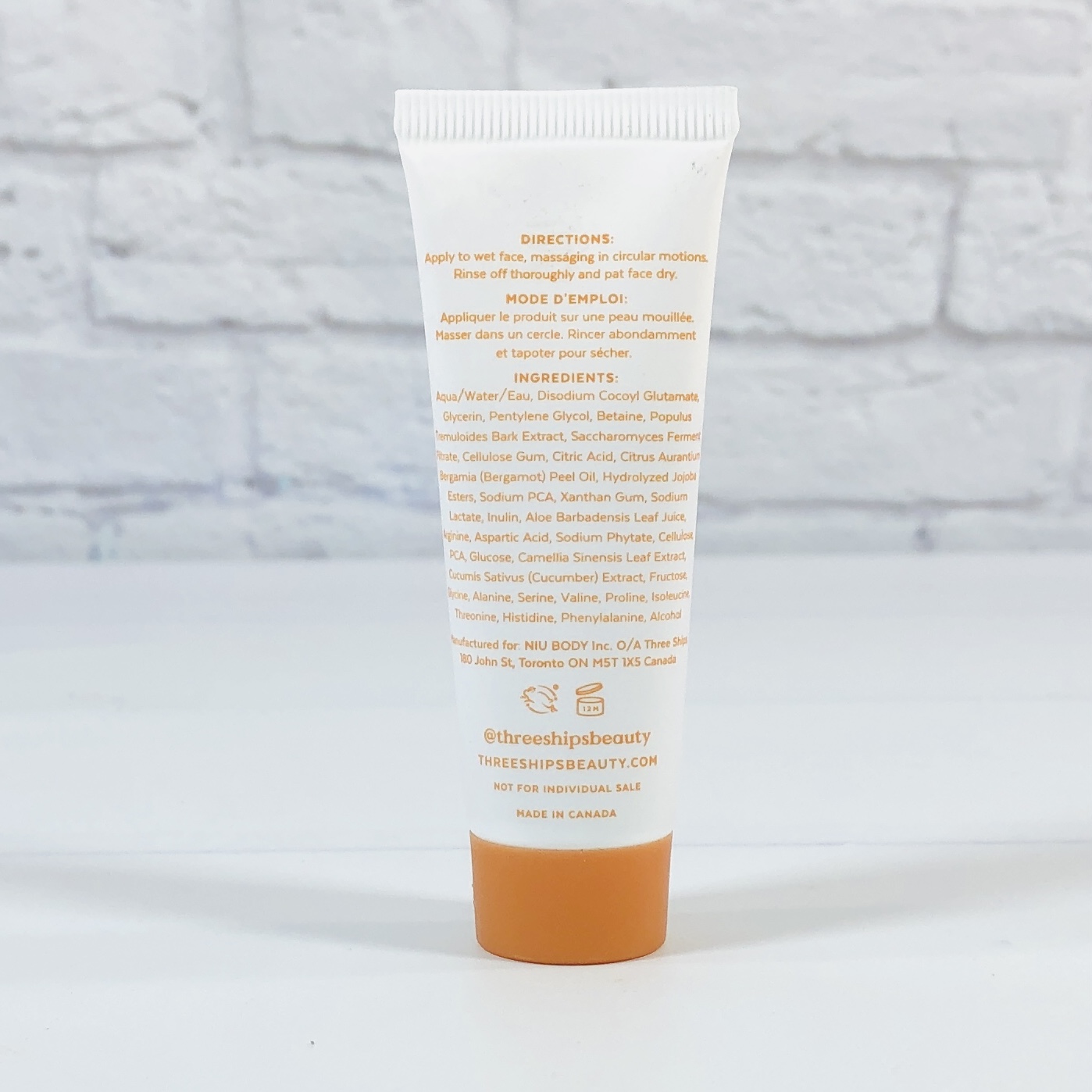 Some of the ingredients in here are aloe, glycerin, jojoba, green tea extract, cucumber, and bergamot oil, which gives it a lovely citrus scent. I didn't feel like I needed a second cleanse after using this cleanser.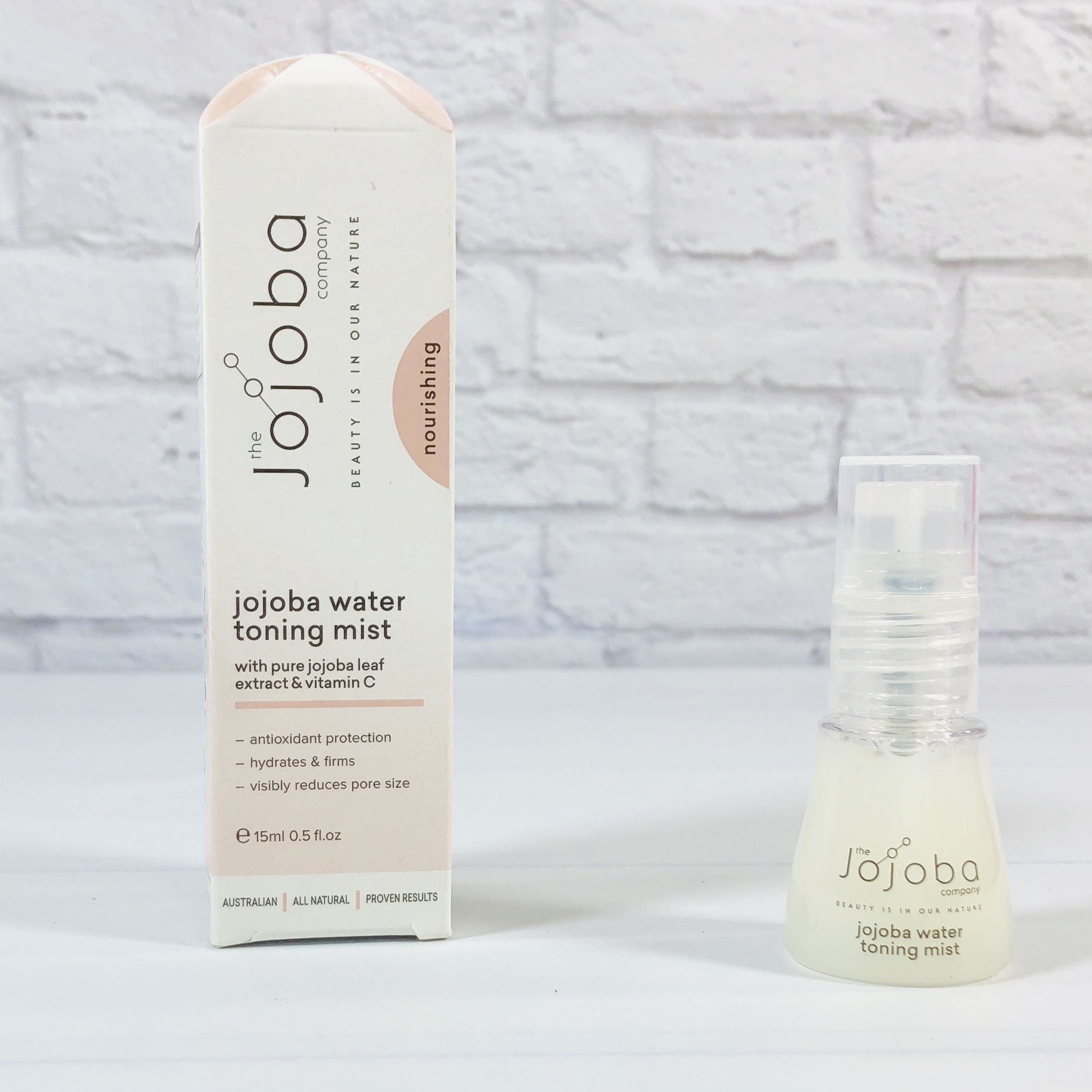 Jojoba Company Jojoba Water Toning Mist ($5.99) is supposed to firm skin, tighten pores, and keep skin hydrated, all within 30 minutes.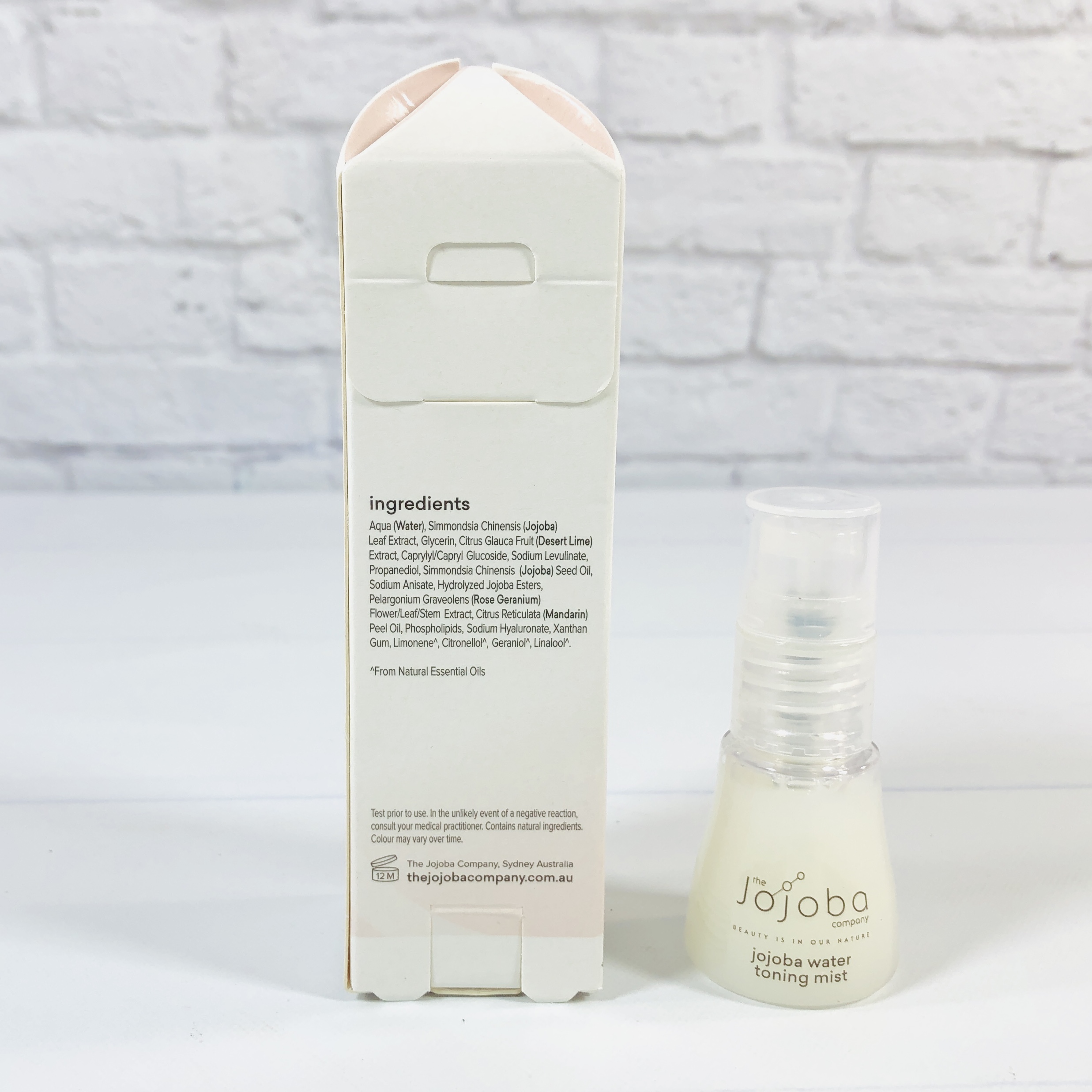 The ingredients include jojoba extract (which is supposed to be close to our own skin's natural oils), desert lime extract, rose geranium extract, and sodium hyaluronate, which draws water to the skin. Just spritz on your face whenever you feel the need. You could also spray it on before applying a face oil to lock in moisture. It smells like rose geranium. Don't hold it too close to your face, it actually made me jump when I sprayed it on!
Charlotte Cook Lip Gloss in Georgetown ($19.99) is a pretty, sparkly lip gloss that is supposed to have the benefits of a lip balm!
Castor oil, shea butter, and jojoba are a few of the skin softening ingredients and please note that it says *may contain carmine*, which is derived from bugs and therefore not vegan-friendly. I reached out to the brand, who stated that only a couple of the colors have carmine, and that the shades with a vegan logo (like this one) do not.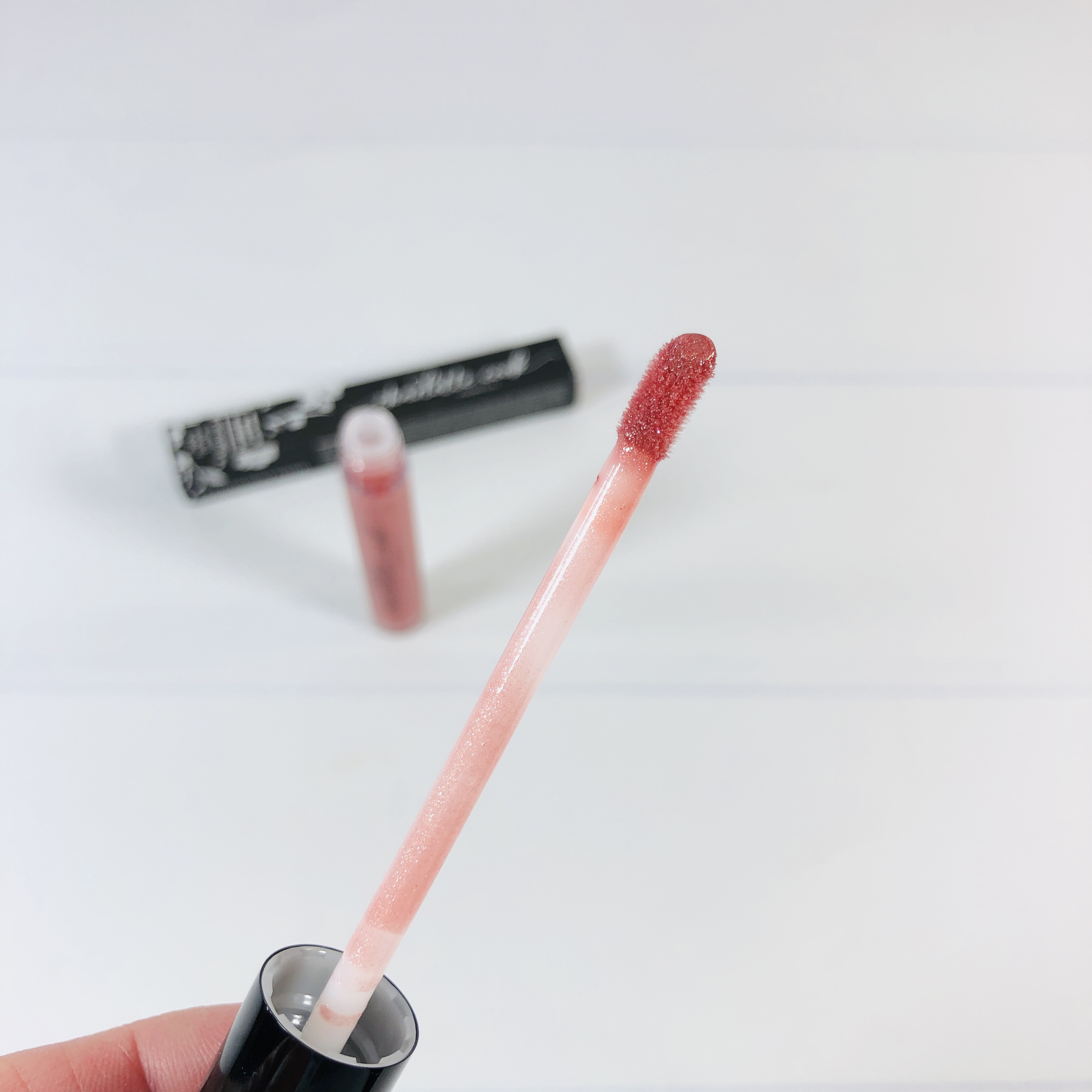 It has a soft flocked applicator and lots of shine. It felt comfortable on my lips.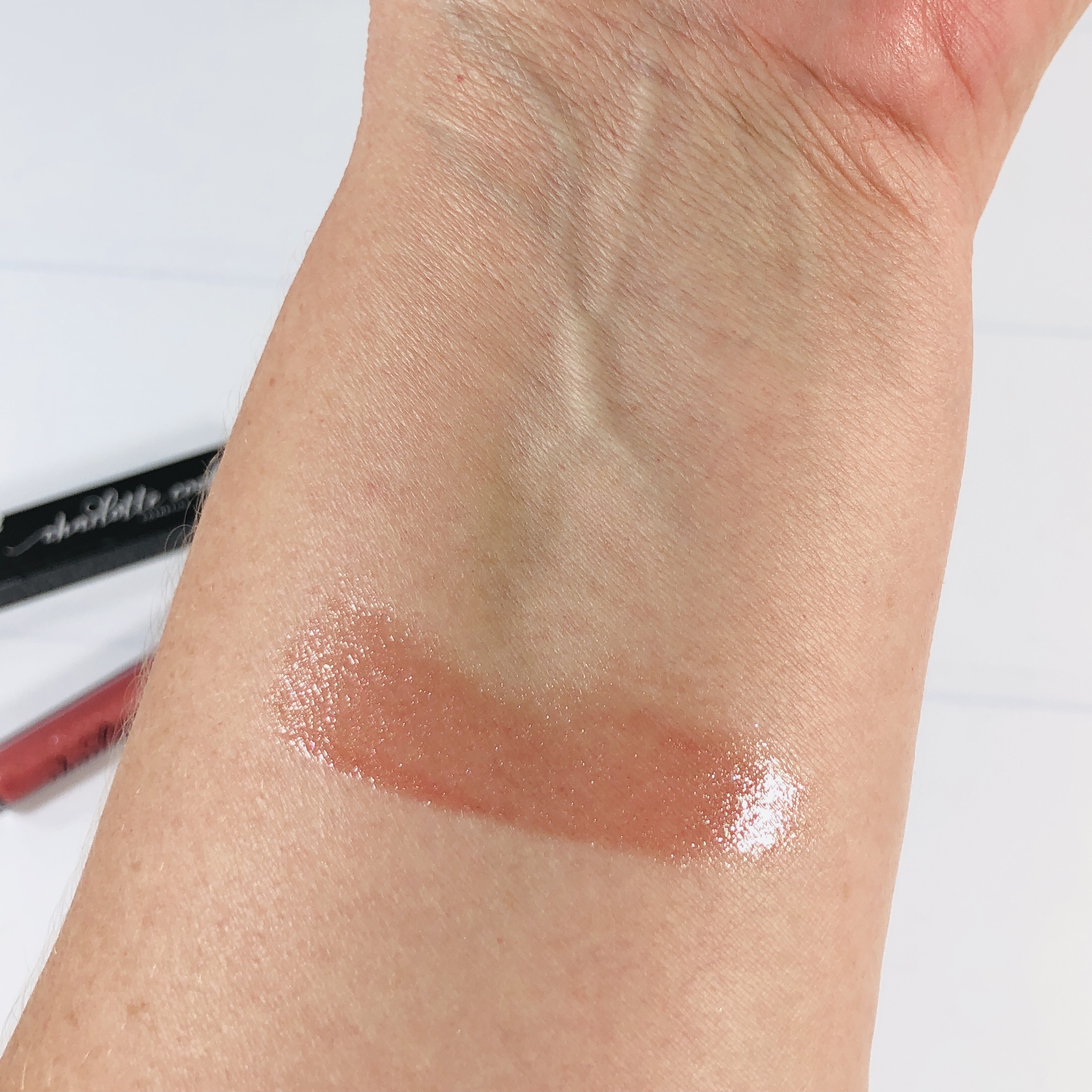 There really isn't much color on my lips, but again, I like the shine and feel of it on my lips. If you prefer a more colorful lip, then try layering it over a lip liner!
Kinder Beauty Box sent a cool collection for the July to help us fight off some of our summer beauty woes. I appreciate the sunscreen, it is a fun one to use if you like to be reminded of the tropics, it smells very nice. The lip gloss felt good on my lips and is perfect for those low-makeup days. The jojoba spritz helps my skin cool down and the cuticle serum is my very favorite of the bunch. The drink mix wasn't a hit but that's only because I dislike stevia but the cleanser worked well for my needs.
What do you think of Kinder Beauty Box?