We have the reveals of the September 2021 Ipsy Glam Bag for the regular Ipsy Glam Bag subscription, and Glam Bag Plus!
September is a month of transition—from summer into fall, lightweight and hydrating to creamy and nourishing skincare, Zoom to face-to-face meetings, and (of course) a brand new season of trends to explore. This month's Glam Bag and Glam Bag Plus designs are made to help you get back into the swing of things and adjust to new routines in style.
This month's back to school designs from IPSY's bag designer Joanne Wong:
September 2021 Glam Bag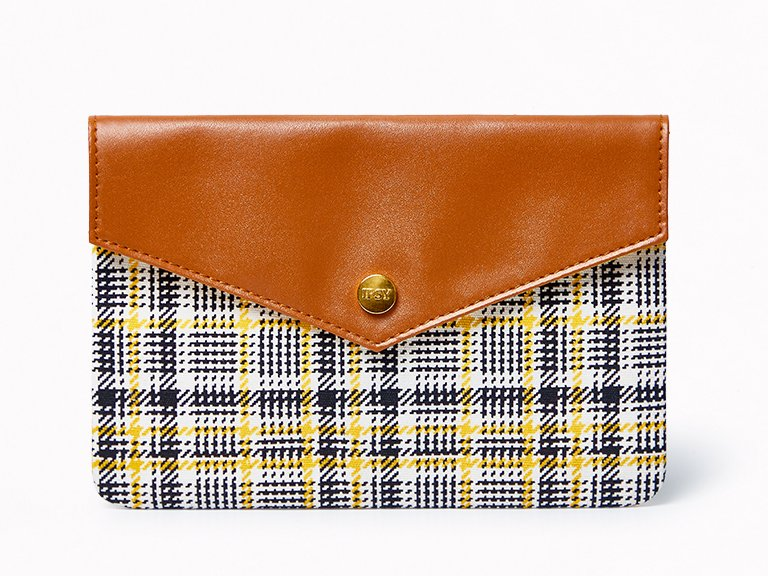 Two words: Clueless vibes. Plaid is an autumnal staple, but Wong's introduction of warm tones (like the gorge mustard yellow) on the September Glam Bag instantly reminds us of Cher's iconic matching plaid skirt suit. And for Wong, it's all about the details. "The light gold snap button gives easy access to the bag! Whether you use it as your daily makeup bag, your mini briefcase to organize your work accessories, or to hold your school supplies," she tells us.

So you're smitten with the bag (we are too!), but how should you style it? "Don't be afraid of mixing various fabrics and plaids to express your style," says Wong, pointing out the mix of textures with plaid printed cotton and smooth faux leather. Take it business casual and pair with a blazer and your favorite denim or go bold by mixing with other prints like checkers, tartans, stripes, and more.
September 2021 Glam Bag Plus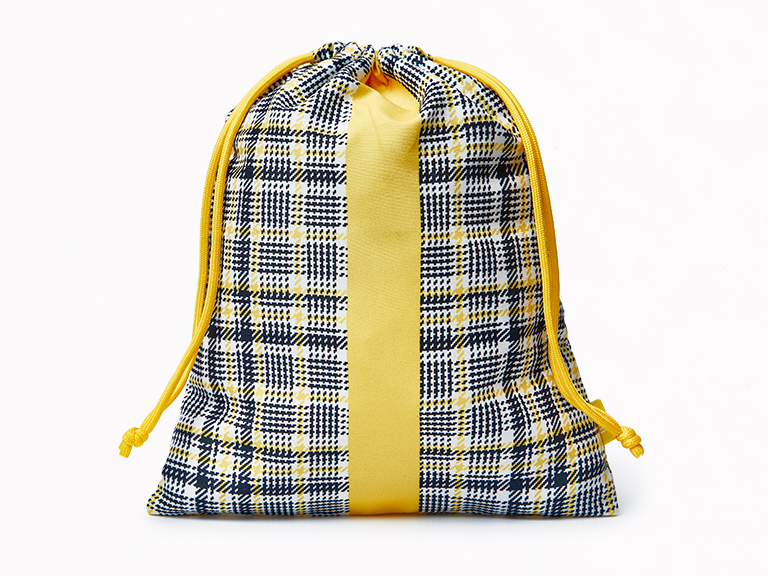 September's Glam Bag Plus is function meets fashion. "This bag is so roomie and can fit everything you'll need for a full day of work (or school). I love to put my notebook and pens inside this pouch before work, so I won't forget to jot down important notes and creative ideas in meetings," says Wong.

The design itself features a classic black an white plaid with bright pops of yellow within the print and nylon drawstring cords, making it an incredibly versatile accessory. Place the pouch in a farmer's market tote or translucent bag to conceal clutter and make a colorful statement.
What do you think of the Ipsy bag spoilers this month? 
Ipsy is a monthly beauty subscription that's just $12 per month and the most popular beauty subscription box! Ipsy Glam Bag Plus is an upgraded beauty subscription with full-size items (5 per month). When you subscribe to either of these, you can purchase additional items for your bag. You'll also be eligible to select the quarterly Glam Bag X upgrade featuring curator-picked full-size products! See all the latest Ipsy spoilers for every bag!