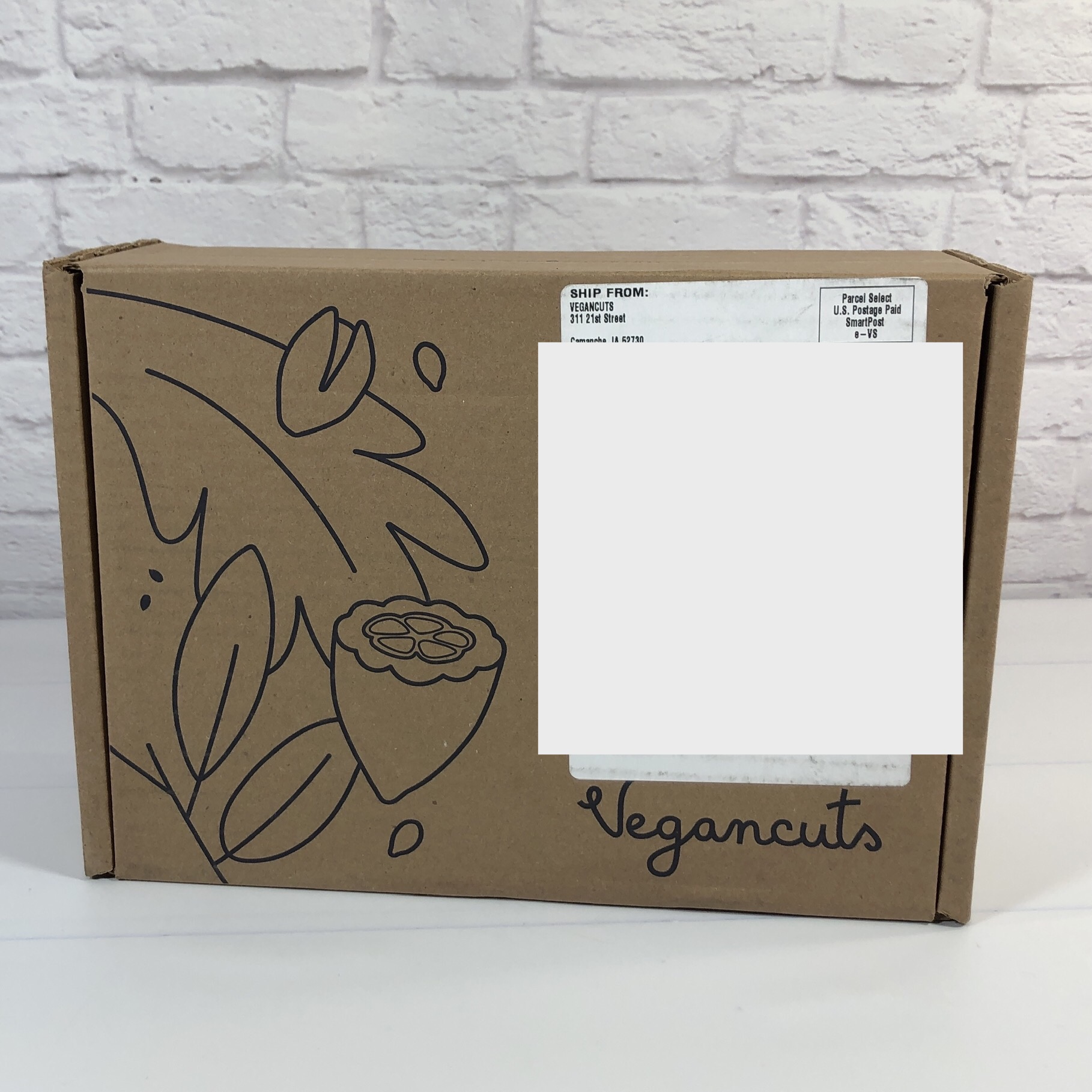 Vegancuts Beauty Box is a monthly beauty subscription service that sends 4 or more items ranging from unique cosmetics to luxurious skincare. Best of all, they are 100% cruelty-free and vegan, plus most items are natural and non-toxic! Monthly recurring shipments are $24.95 with free shipping in the USA (there is an additional charge for other countries). This sub is also available in 6 or 12-month terms that do not renew but that do earn you a discount.
Each month you'll receive a delivery of 4 or more new deluxe or full-size products, from unique cosmetics to luxurious skin care, that treat your outside as good as you treat your inside.
DEAL: Use the coupon code hellosub to get $5 off your first box on any Vegancuts subscription! It can only be used once per customer, but it can be used on multiple subscriptions at once so long as they are in the same transaction.
In 2021, Vegancuts' Beauty Box joined our readers' picks for best subscription boxes under $25!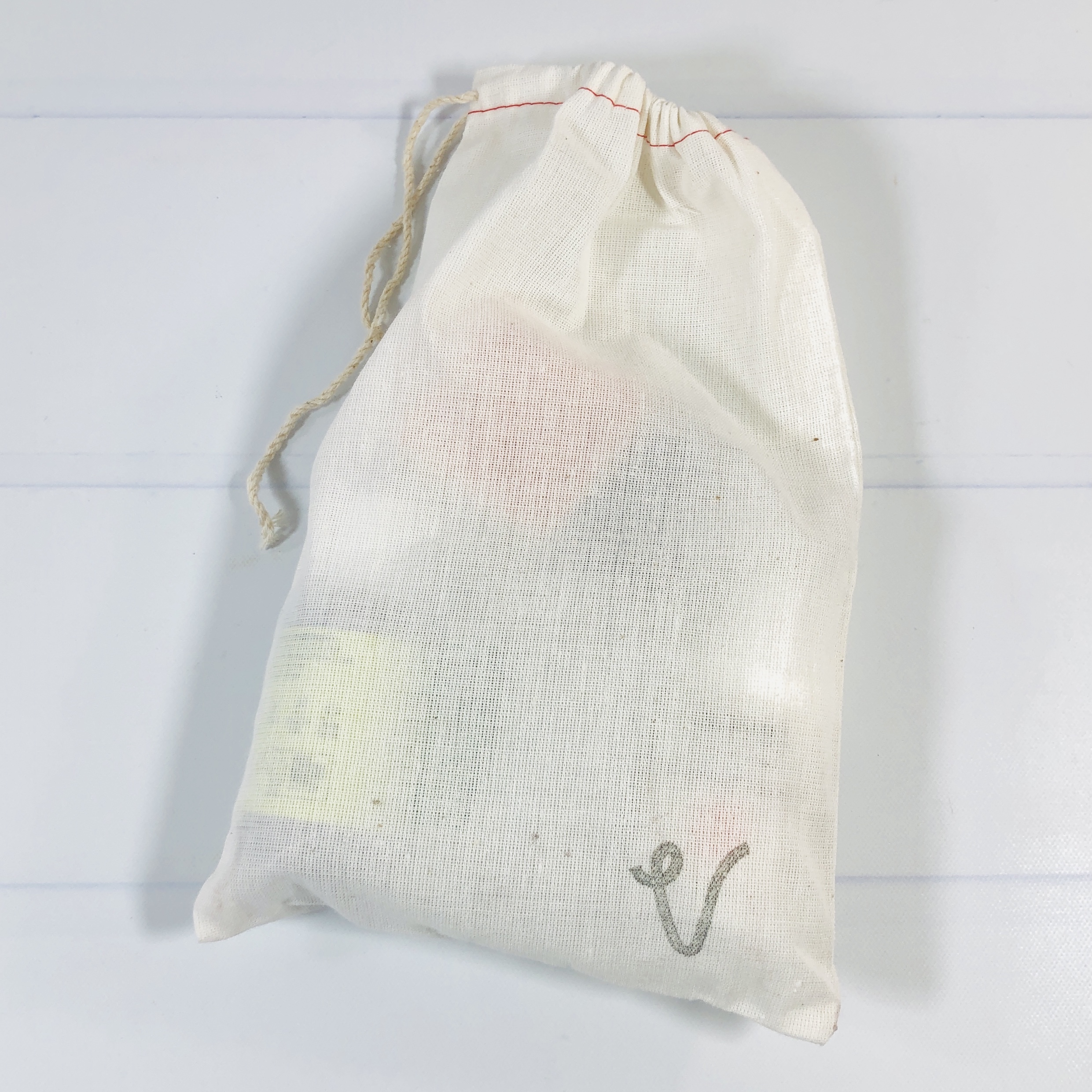 My beauty items shipped in the same box as my snack subscription but the beauty items were placed in this reusable bag.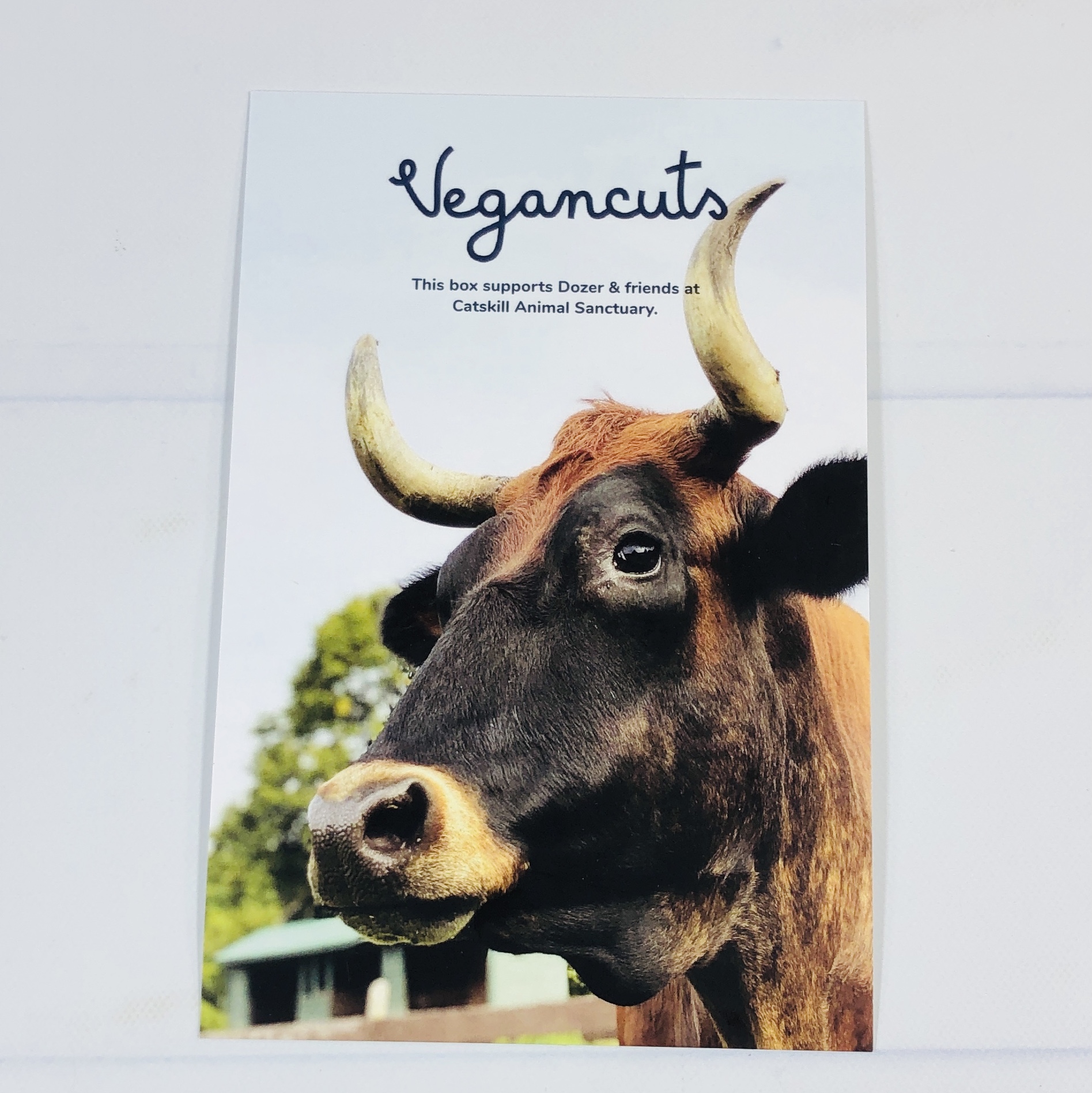 I received a card that informed me that proceeds from the sale of this box goes to the Catskill Animal Sanctuary.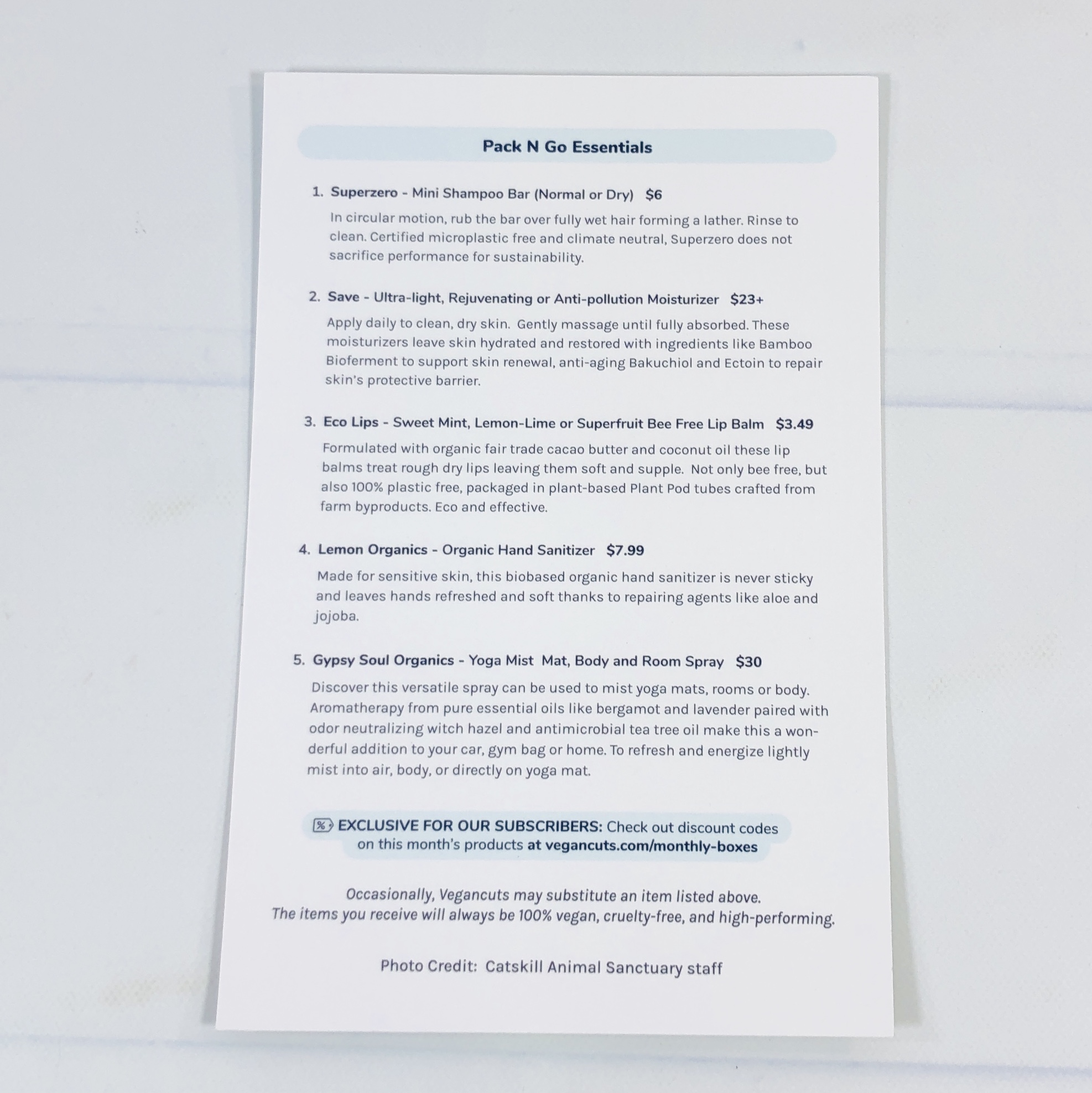 The theme was Pack N Go Essentials! Keep in mind that Vegancuts may make substitutions to items. Check out the Vegancuts website for discounts from some of these brands.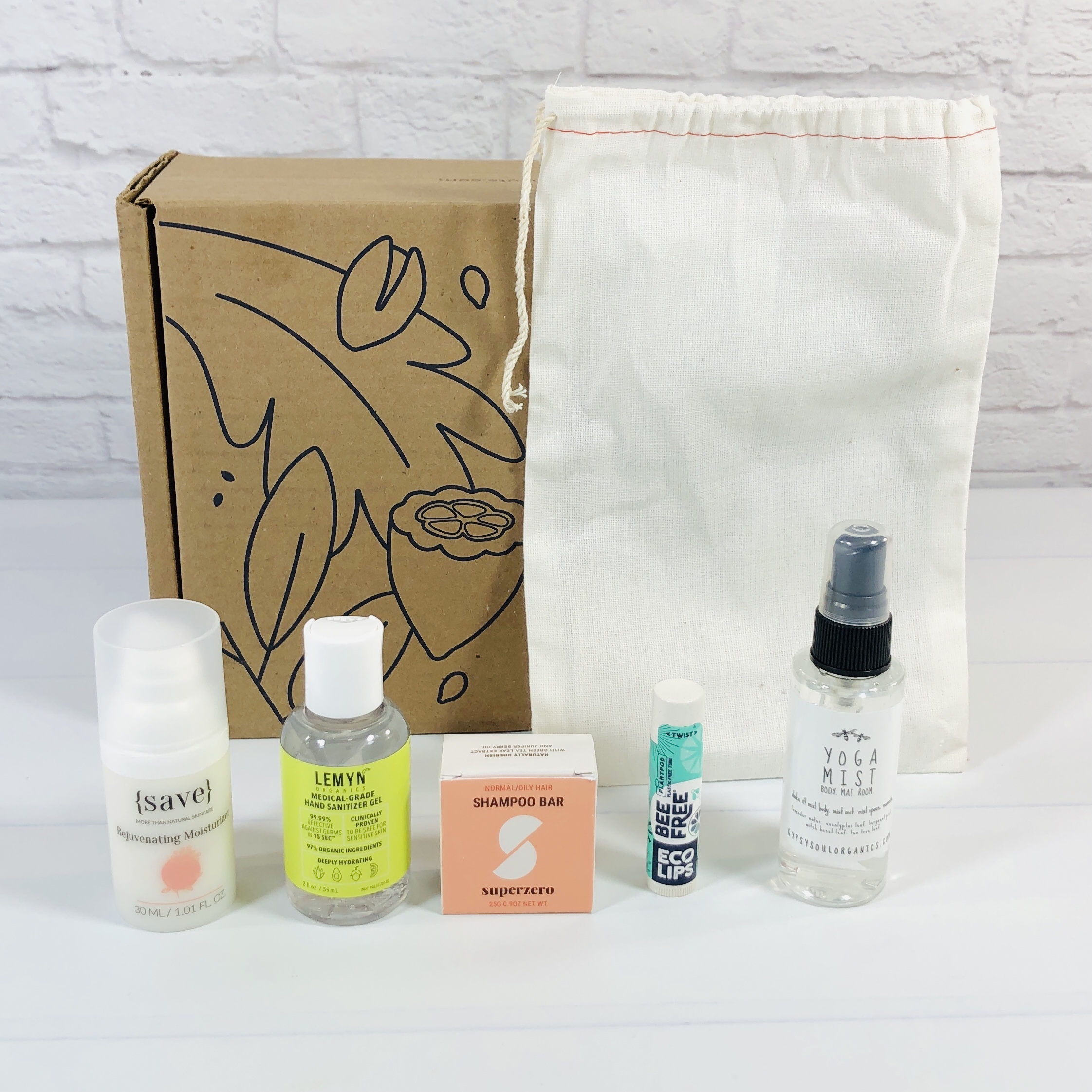 Everything in my box!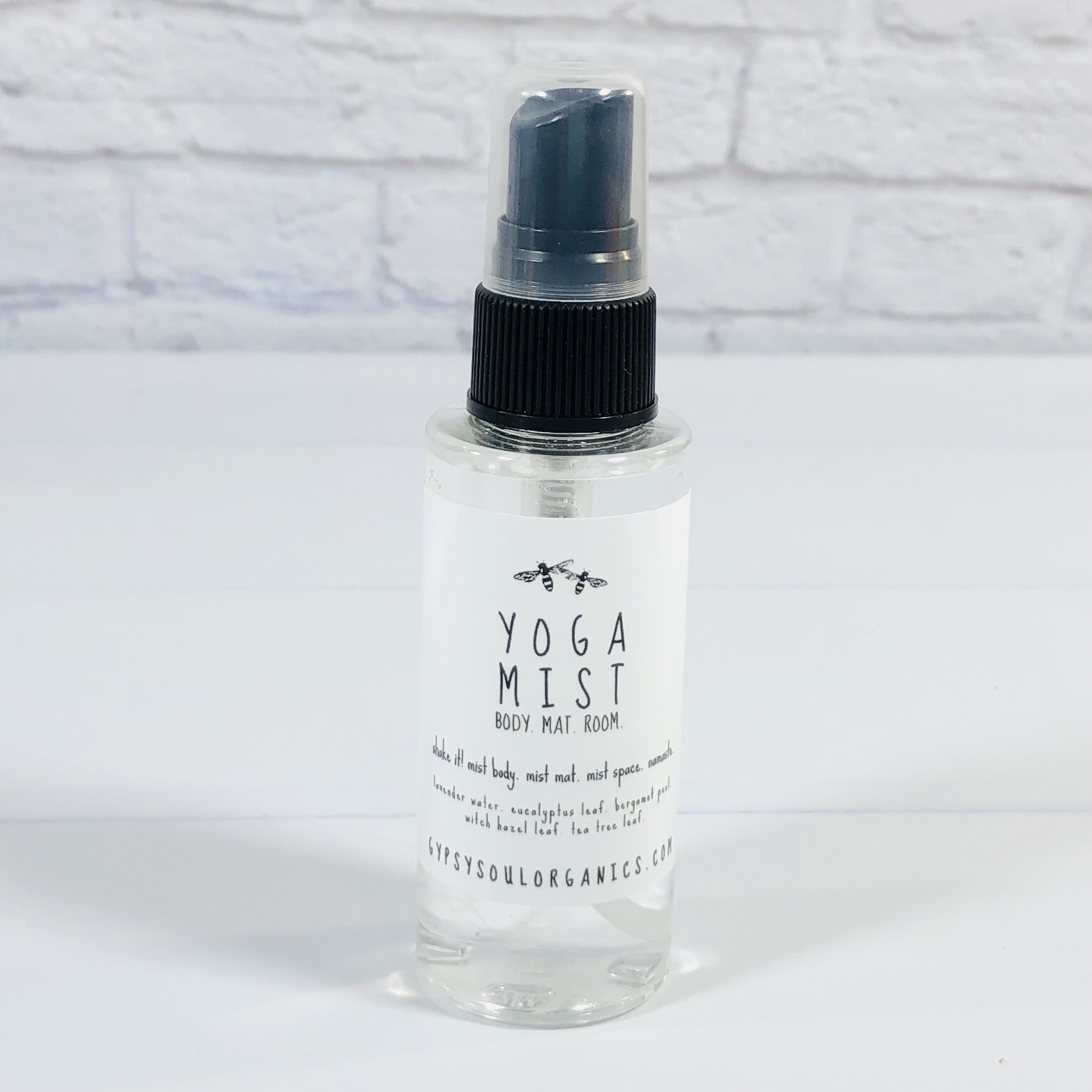 Gypsy Soul Organics Yoga Mist ($30) Although this product can be used to freshen up your yoga mat, it can also be spritzed on your body, into the air, in the car, etc. The ingredients are lavender water and essential oils of eucalyptus, bergamot, witch hazel, and tea tree. I have tried several of this brand's products over the last several years and they always smell so good and work so well.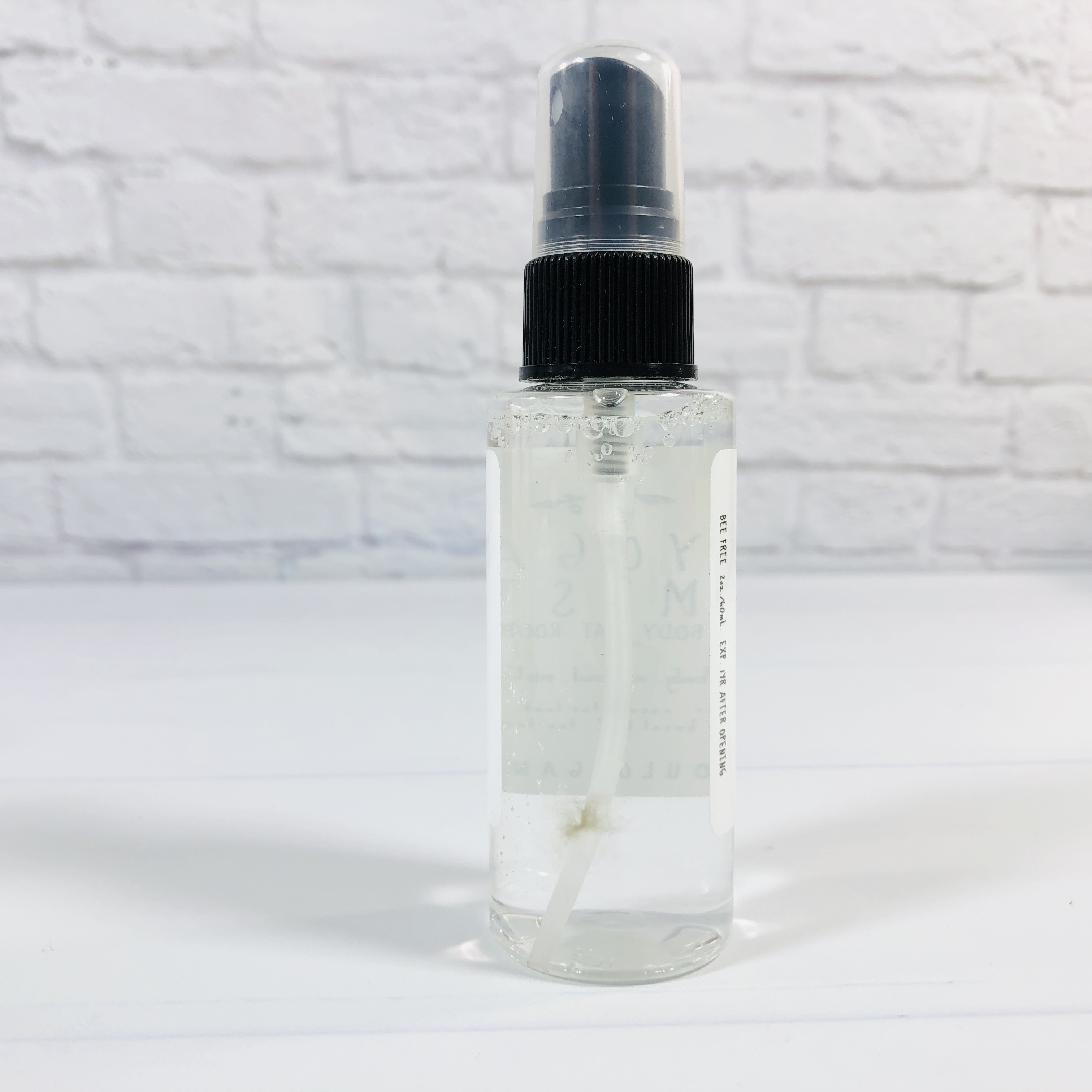 Unfortunately mine had floaters inside and I can't help thinking that it is mold. Perhaps it should have had a bit of alcohol to keep it from going off but I didn't use this (although it doesn't smell off at all). I reached out to the brand who first suggested that perhaps it was the essential oils and just needed a good shake. I gave it a try and then sent a picture and they were extremely apologetic and said they would ship another bottle immediately. As I mentioned previously, I have received products from this brand before and they have always been of a wonderful quality and sometimes things happen and I appreciate that they were quick to respond and do the right thing. Maybe it was that darn summer heat, it's hot here in Texas and even hotter in parts of the country that are not normally hot (take care PNW!).
Save Rejuvenating Moisturizer ($34) This lotion is meant especially for very dry and sensitive skin, and guess what, that's sounds like me! It's supposed to soothe irritation and relieve redness and it has bakuchiol, which is supposed to be a less irritating alternative to retinol to fight fine lines. Some of the other ingredients are shea butter, coconut oil, plus pre- and probiotics. It is fragrance-free and didn't feel greasy on my skin. It has more of a lotion texture than a creamy feel.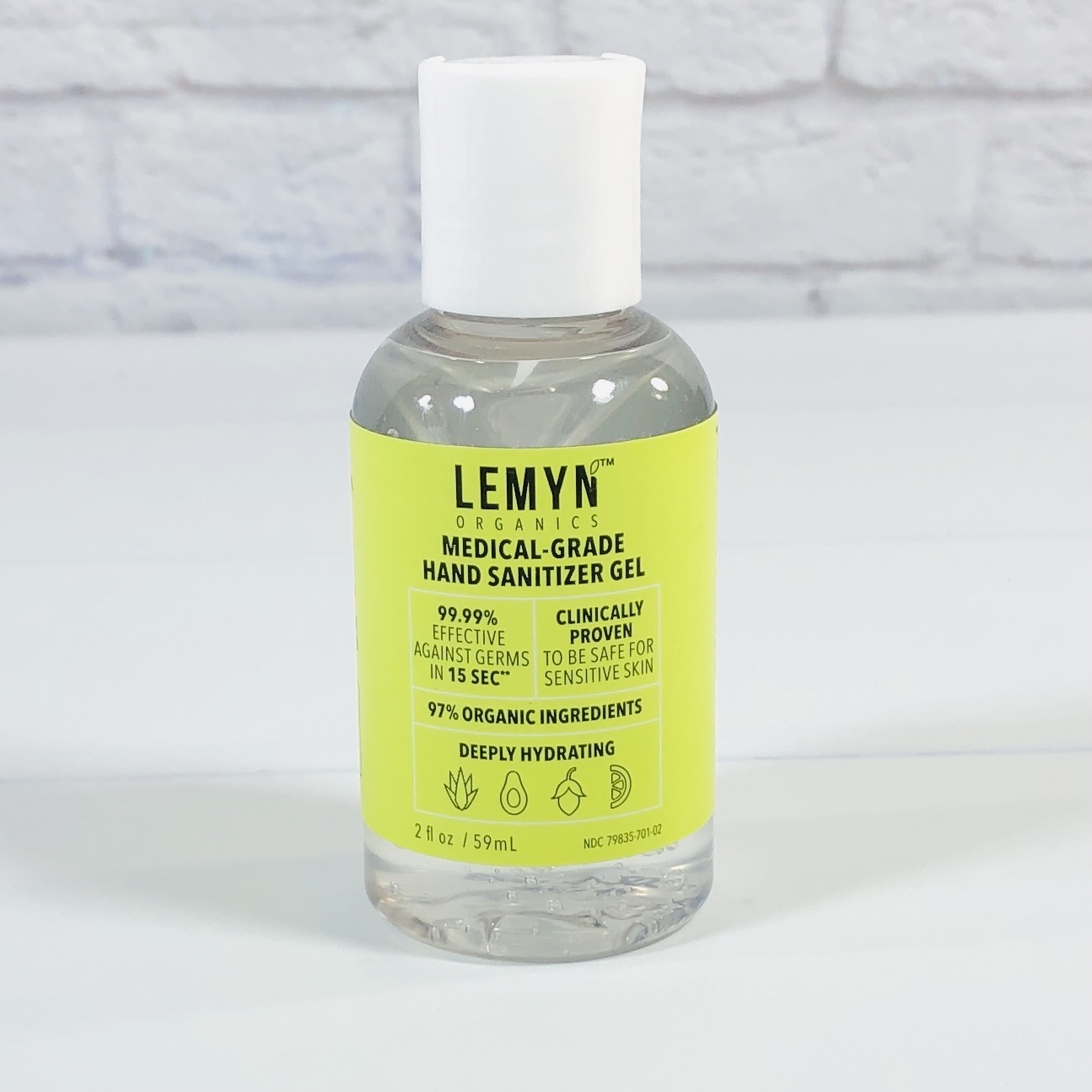 Lemyn Organics Organic Hand Sanitizer ($7.99) I can attest to the fact that this is some strong stuff — I placed my hands near my nose to get a whiff and the fumes made my eyes water! It also dried quickly and my hands smelled not like lemons afterwards, but like sweet oranges! The main ingredient is, like in other hand sanitizers, ethyl alcohol, but there's also sodium hyaluronate, glycerin, aloe, some oils (like avocado), and essential oils.
Eco Lips Bee Free Lip Balm ($3.49) According to Eco Lips this container is plastic-free but you could have fooled me because it seems like every other container I've ever encountered, so cool that they can now make an alternative!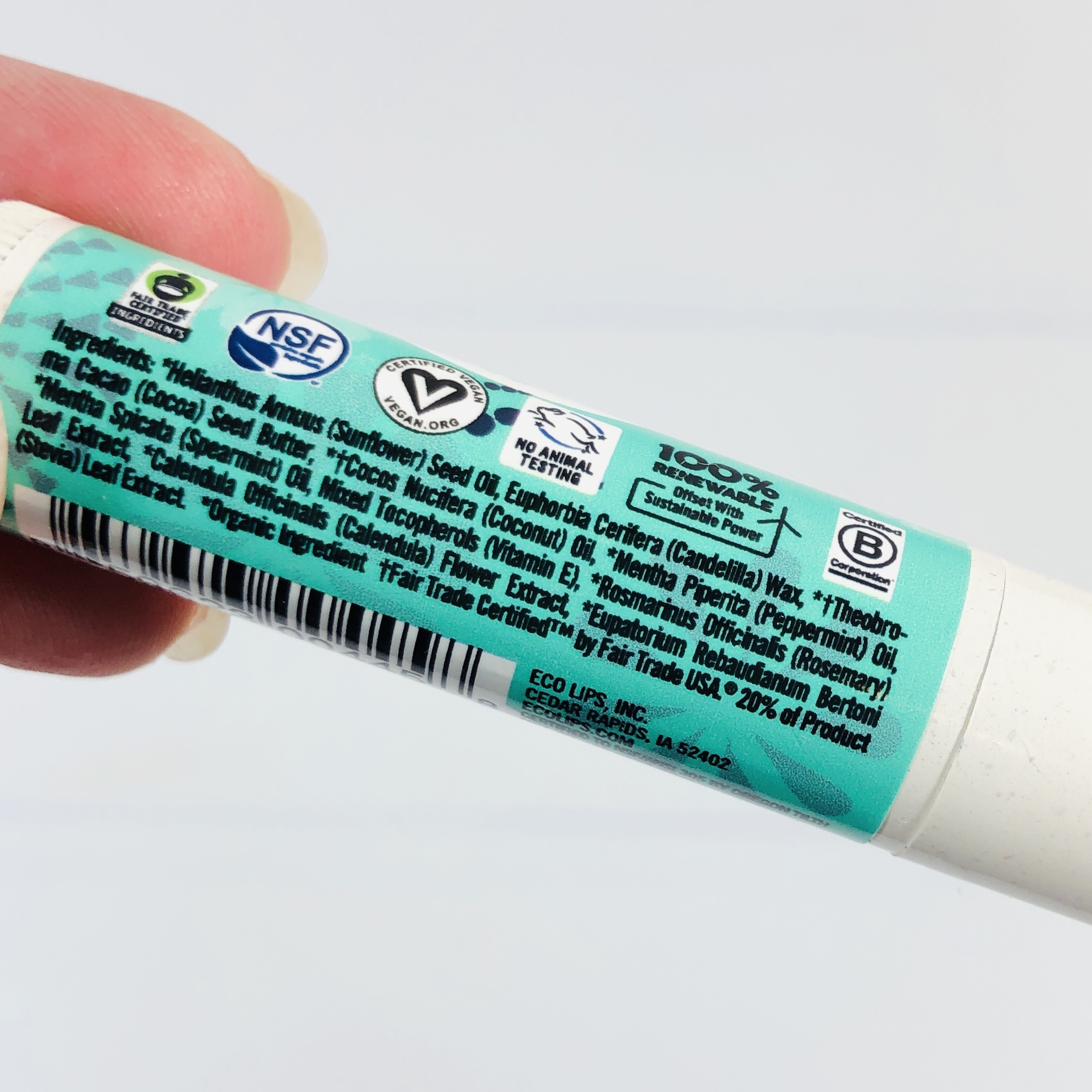 This balm is made of sunflower and cocoa seed oils, candelilla wax, plus coconut oil and is flavored with peppermint and spearmint oils and stevia (for sweetness). If you asked me what flavor lip balm I would want to take with me to a deserted island, this would be it!
It went on silky smooth and left my lips with a burst of refreshing tingly feeling and the flavor is wonderful — it's everything I want in a lip balm!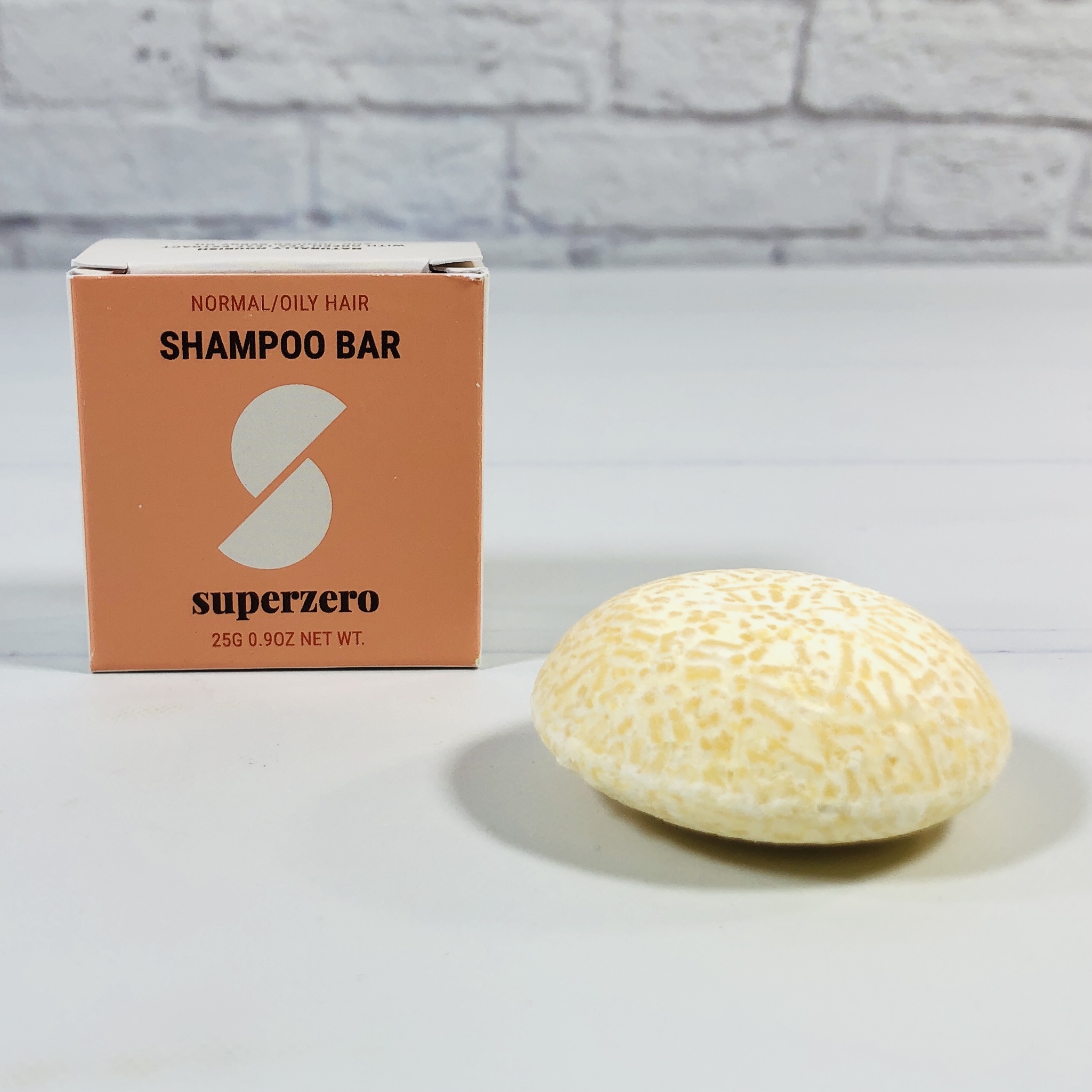 Super Zero Mini Shampoo Bar ($6) I use the world's most boring shampoo on my hair due to scalp problems so every once in a while I need something with a bit more oomph to really get in there and clean my scalp and this bar did that for me.
Here are the ingredients and please note that this version is meant for normal to oily hair. I got in the shower and wet my hair and this bar and then rubbed it over my scalp a few times and bam, there were so many suds, it lathered wonderfully. My scalp felt clean and I had a good hair day afterwards (I followed with my usual conditioner). I'm not sure if I can use it every day thanks to those sensitivities so perhaps this will be a once a week thing for me but I was surprised at how well it worked and I didn't notice much scent, but sometimes when you use the bar several times more scent will show up towards the middle of the bar.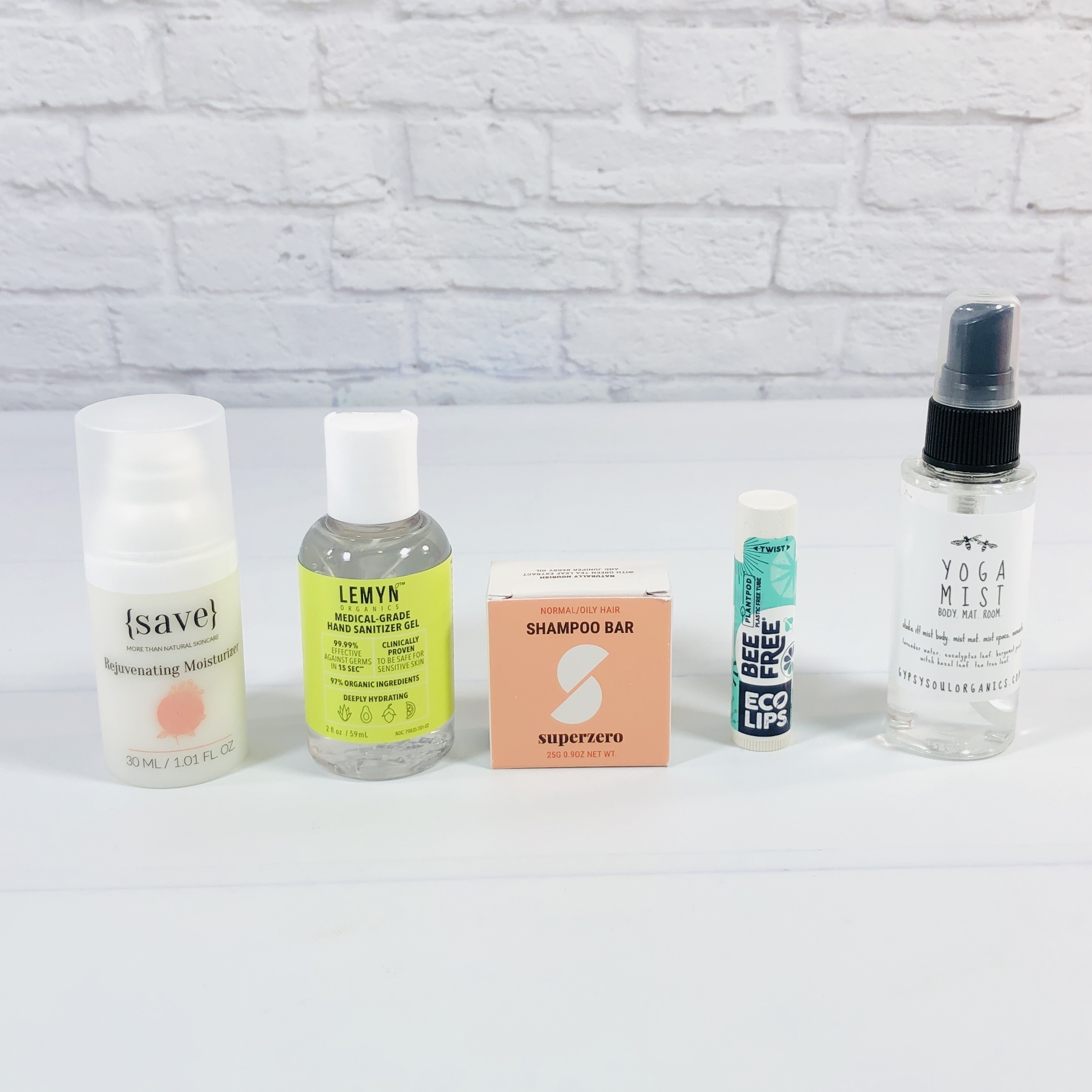 I had fun trying the new products found in my July Vegancuts Beauty Box! There was only one product that needed some TLC but the brand was super apologetic and quick to issue a replacement. While the face moisturizer is meant for dry skin I didn't feel like it was heavy and may work for other skin types (or as a neck cream or body/hand lotion). The hand sanitizer smelled really good and so did the lip balm, it's my new favorite. The shampoo bar also worked well for my hair type and I loved the lush lather it created.
What do you think of this month's Vegancuts Beauty Box? Let me know which product you're loving in the comments!