Beachly Beauty Box is a beach-inspired beauty subscription that focuses on cruelty-free and clean beauty products. Each box includes 4-6 beauty products, which may include lip balms, fragrances, cleansers, moisturizers, nail polish, and hair masks. It's $29 per box, with free shipping for the first box and $2.99 shipping for the recurring boxes. They promise at least $75+ retail value in each box. Beachly offers two other subscriptions – the Men's and Women's coastal lifestyle subscription boxes! Each quarterly box includes beach-inspired apparel and accessories worth $250+.
DEAL: Get 10% off your first month! Use coupon code GLOW10.
The items were cushioned with white squiggles and all the items arrived in good condition.
Everything in the July box!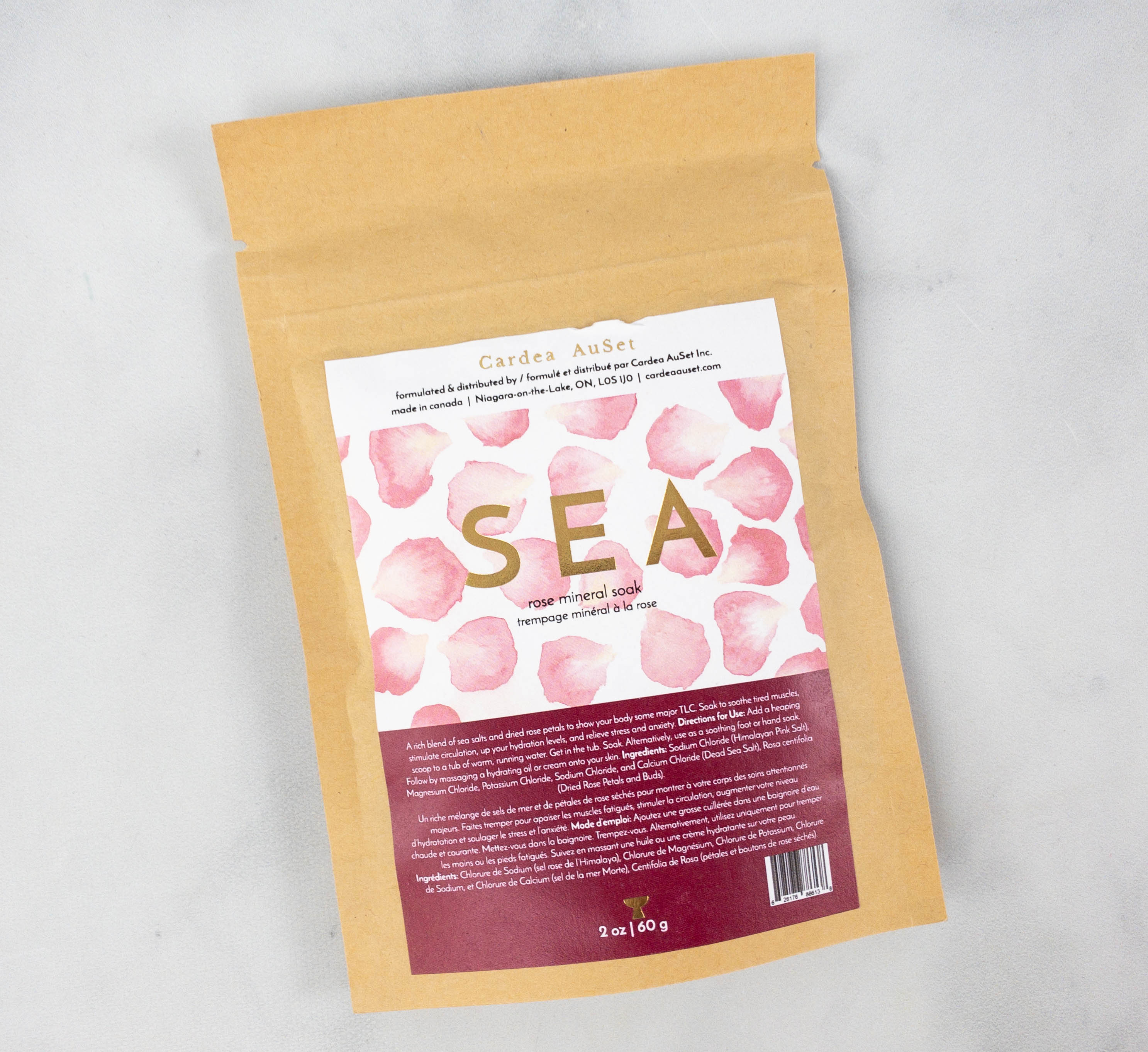 Cardea AuSet Sea Rose Mineral Soak ($7.39) Dead Sea salt and Himalayan Sea salt were combined to make this relaxing bath soak! It's packed with minerals such as magnesium, calcium, sulphur, and selenium, plus it helps relieve tired muscles. Another ingredient is dried rose petals, which give the bath a pleasant scent. To use, just get a scoop and add it to your warm bath. It's great to use after a full day at the beach, so you can wind down and have some me-time. It's gentle on the skin and it's also pretty hydrating, so I love it!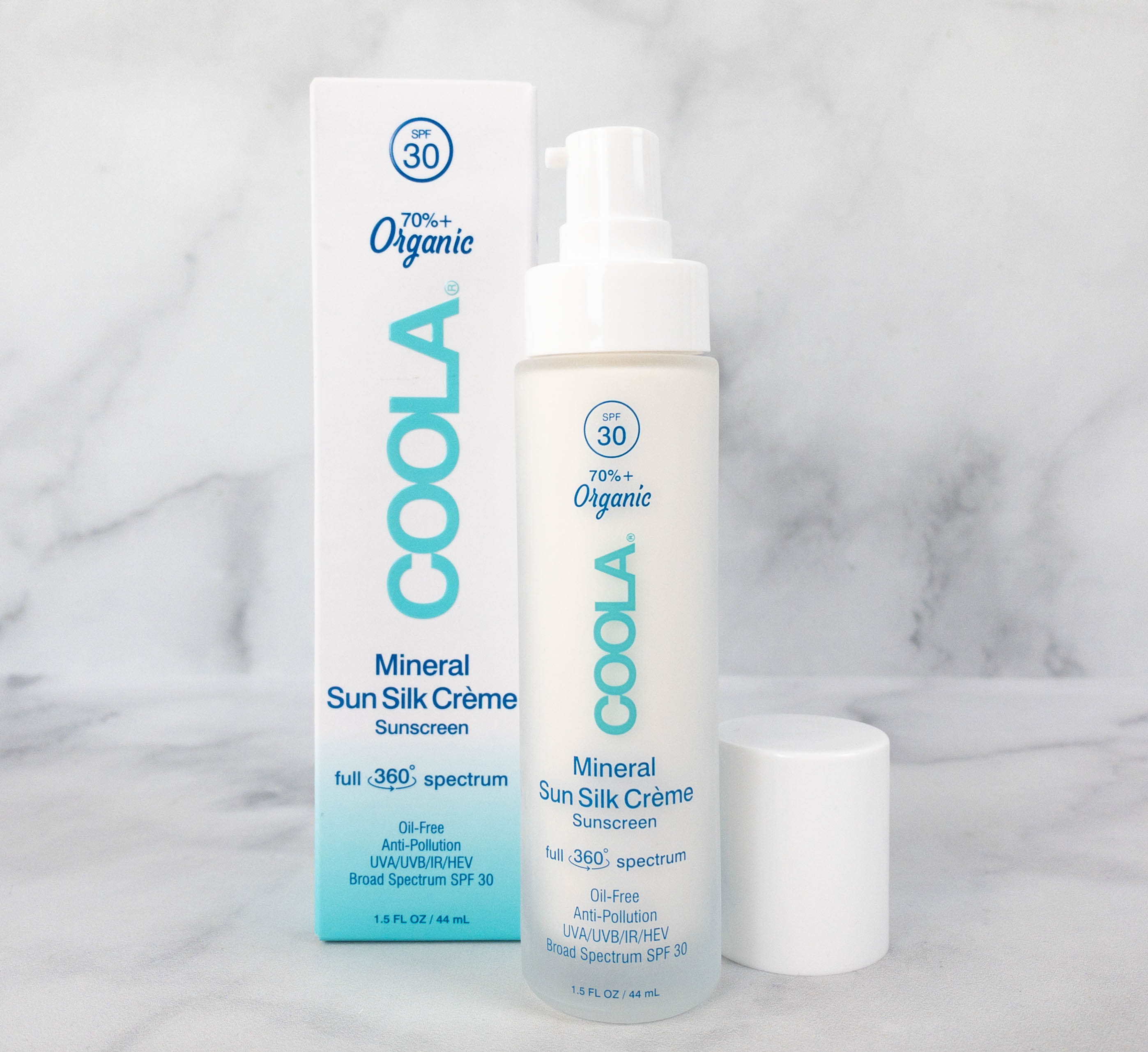 Coola Mineral Sun Silk Creme ($42) This beach-inspired box wouldn't be complete without a sunscreen! This month, they sent a fragrance-free and cruelty-free SPF30 mineral sunscreen. Aside from providing UVA/UVB protection, it helps lessen the effects of blue light to the skin using their proprietary plant-derived Full Spectrum 360° Complex. The formula is even organic and oil-free. I love that it's lightweight and it leaves a matte finish, so applying makeup afterward is a breeze! It's reef safe, too, so if you're actually using it on the beach, you can feel good that your sunscreen isn't harming marine life.
Cote No. 12 Pearlized Camel Colored Lacquer Nail Polish ($18 – Full size 0.4 oz) For summer-ready nails, here's a bottle of nail polish in a pearlized camel color. This clean formula is non-toxic and cruelty-free, free of formaldehyde, dibutyl phthalate (DBP), toluene, camphor, formaldehyde resin, and triphenyl phosphate (TPHP).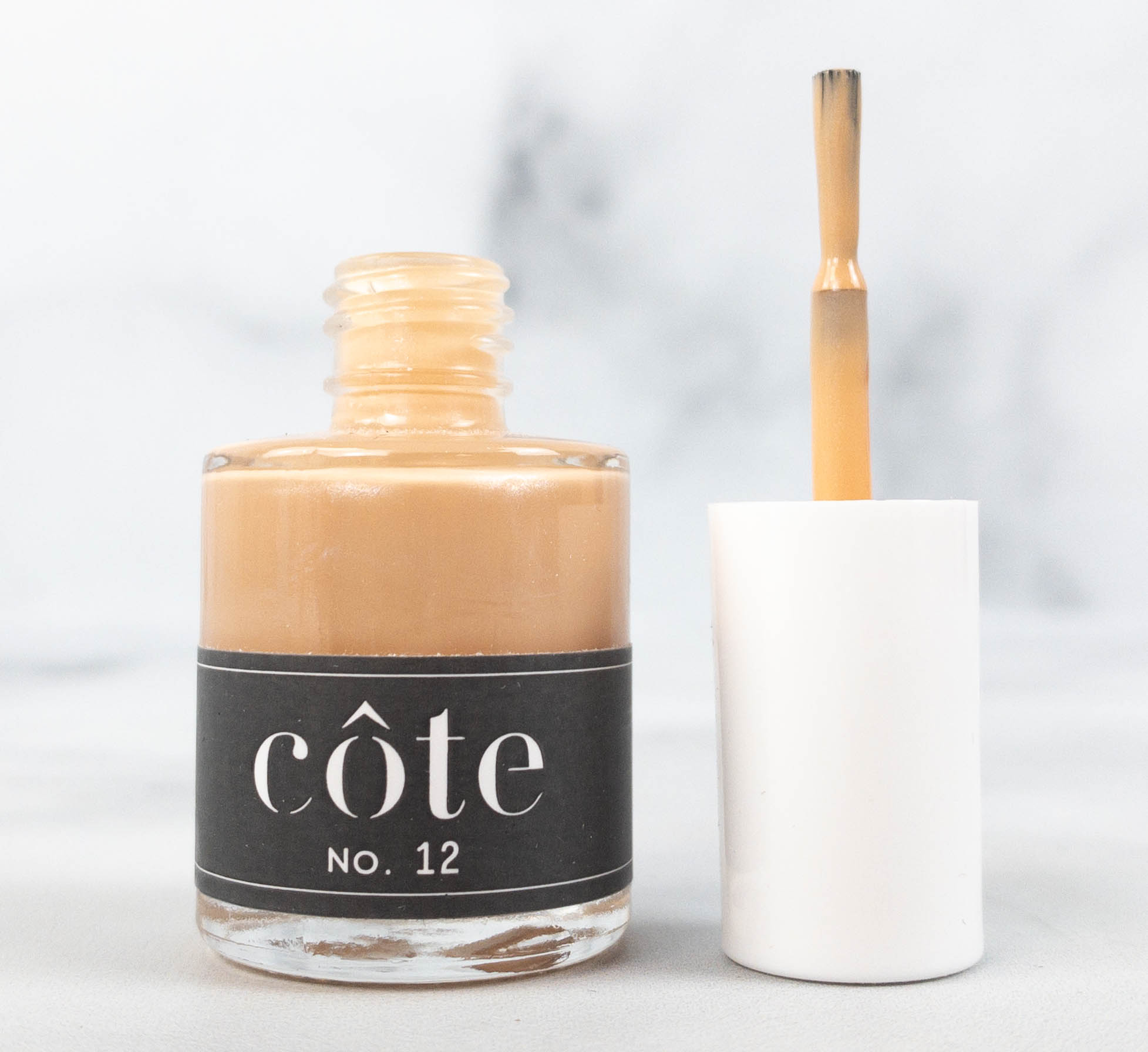 It has fairly good coverage, slightly sheer with a hint of pearl, all you need is a couple of coats to achieve a nice color. It's fun to have colorful nails, but neutral colored nails for summer is also nice because it pairs well with tons of summer outfits!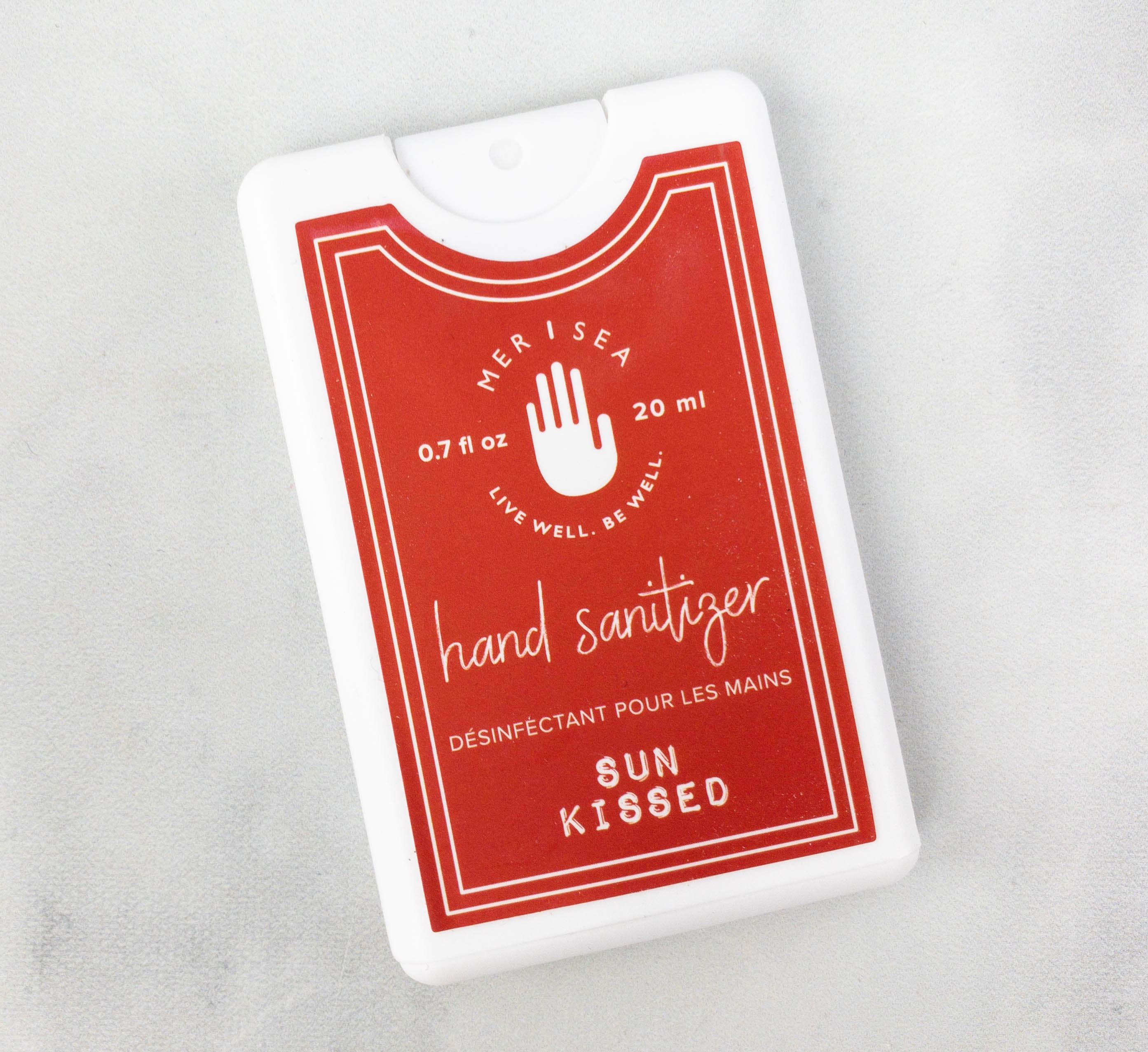 Merisea Hand Sanitizer ($7) It's a hand sanitizer I can easily carry around in a pouch or bag, or even in my pocket. I received it in Sun Kissed, which smells like summer with its notes of cardamom, orange, and juniper. It doesn't dry out my hands either, so I like using it.
According to the label, it contains 62% Ethyl Alcohol.
All Good Get Glowing Shimmer ($20) It's a lip and cheek shimmer packed in a recyclable glass pot. Made with botanical ingredients such as shea butter and avocado oil, it leaves a subtle color and shimmer without drying out the skin.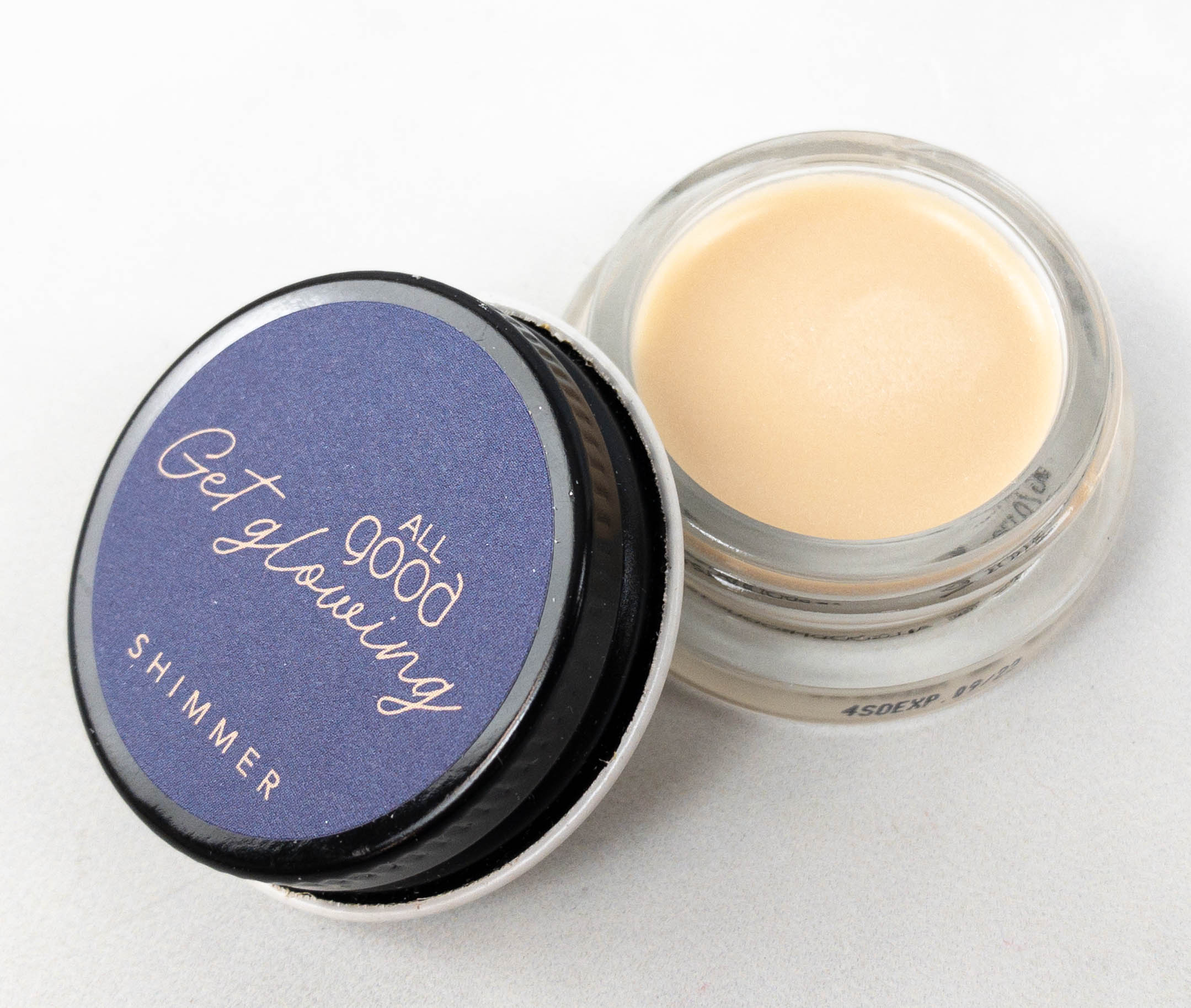 The texture is creamy! It also contains SPF 15 non-nano zinc, and it can be layered over other lip products as well.
It's another fun curation of beauty essentials for beach lovers! There's a lightweight sunscreen that protects the skin and leaves a matte finish, which is probably my favorite item from this month's box. I also like the neutral nail polish color because it's so versatile and it can be paired with different beach outfits. There's even a pack of bath salts for relaxation, plus a pocket sanitizer that I can take on the go to ensure my hands are always clean. Even excluding the nail polish, the box's overall retail value is already at $76.39. If you want beach-inspired products as well as beauty items with SPF, you can count on this box! I personally really hope that they keep up a full size SPF product in every box. In my book, sun protection is a pillar of beauty – protecting your skin is essential! I'm fairly pale, so this box is an excellent sunscreen subscription box for me – with a load of beachy extra goodies!
What do you think of the Beachly Beauty Box?