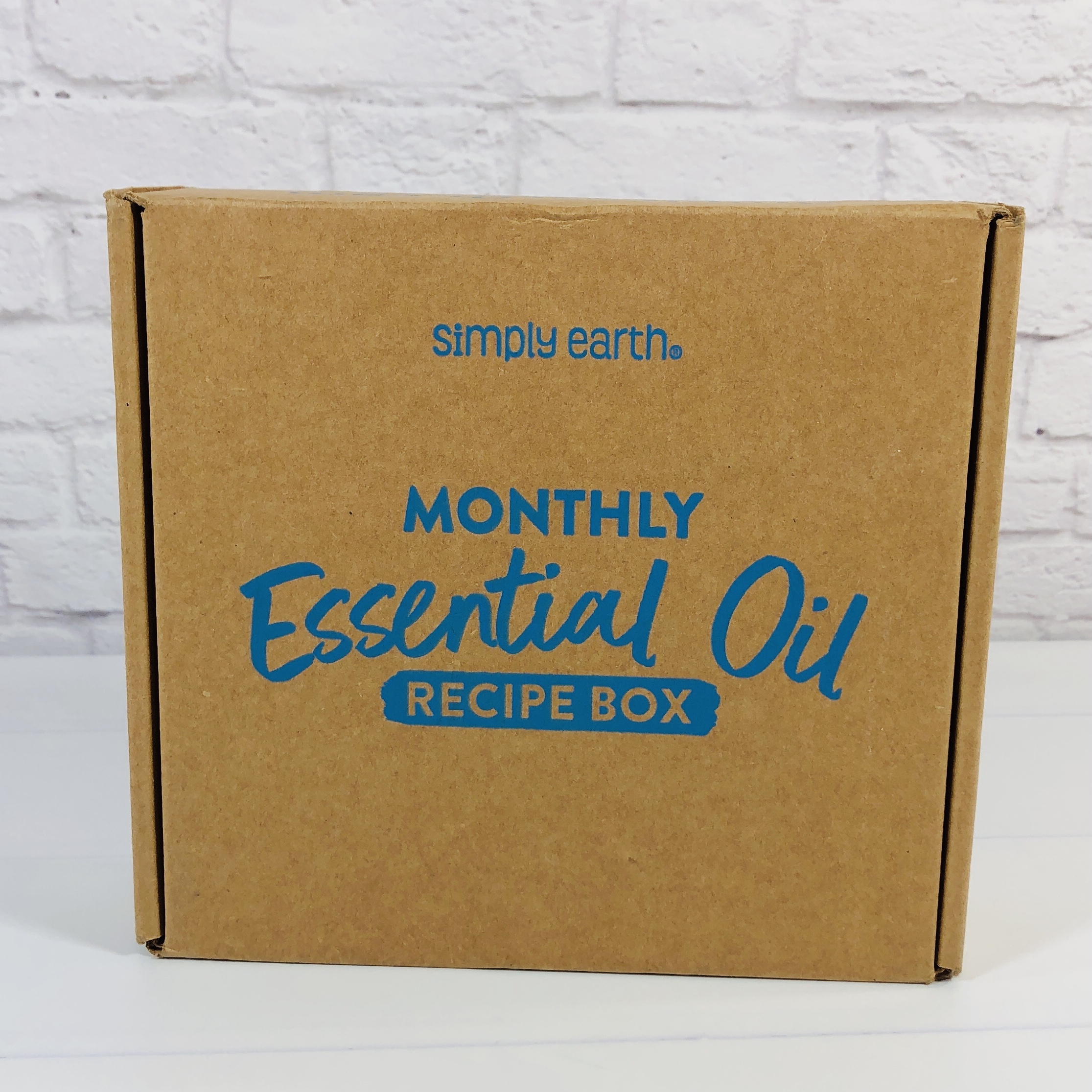 Simply Earth is a monthly subscription that sends high-quality essential oils along with recipes and ingredients to make natural beauty and home products! Each box comes with 4 essential oils, containers, extra ingredients to make the recipes, and 5 – 7 recipes on recipe cards. When you sign up (and every 6 months thereafter) you will receive a free Bonus Box full of extra containers and ingredients needed for the recipes, such as carrier oils and containers. Simply Earth is $39 a month. They feel strongly about giving back and donate 13% of all profits to help end human trafficking.
Every month is designed around a new theme with ingredients, containers, and extras you need to make 6 natural recipes (this includes 4 full-sized bottles of essential oils!) … delivered right to your doorstep.

We loved making our own natural products and knowing what was in them, so we created. With the essential oil recipe box, you get everything you need to make your home natural; easy and fun recipes to follow, honest prices, and products that work. It puts you in charge and you can enjoy time together making natural recipes with friends and family.
DEALS: Receive a FREE Big Bonus Box with your first box. Deal applies automatically, just VISIT AND SUBSCRIBE. Plus, get a $40 gift card you can use for your next box or future purchases!
Simply Earth's essential oil subscription made the list in our 2021 readers' choice best green & eco-friendly subscription list!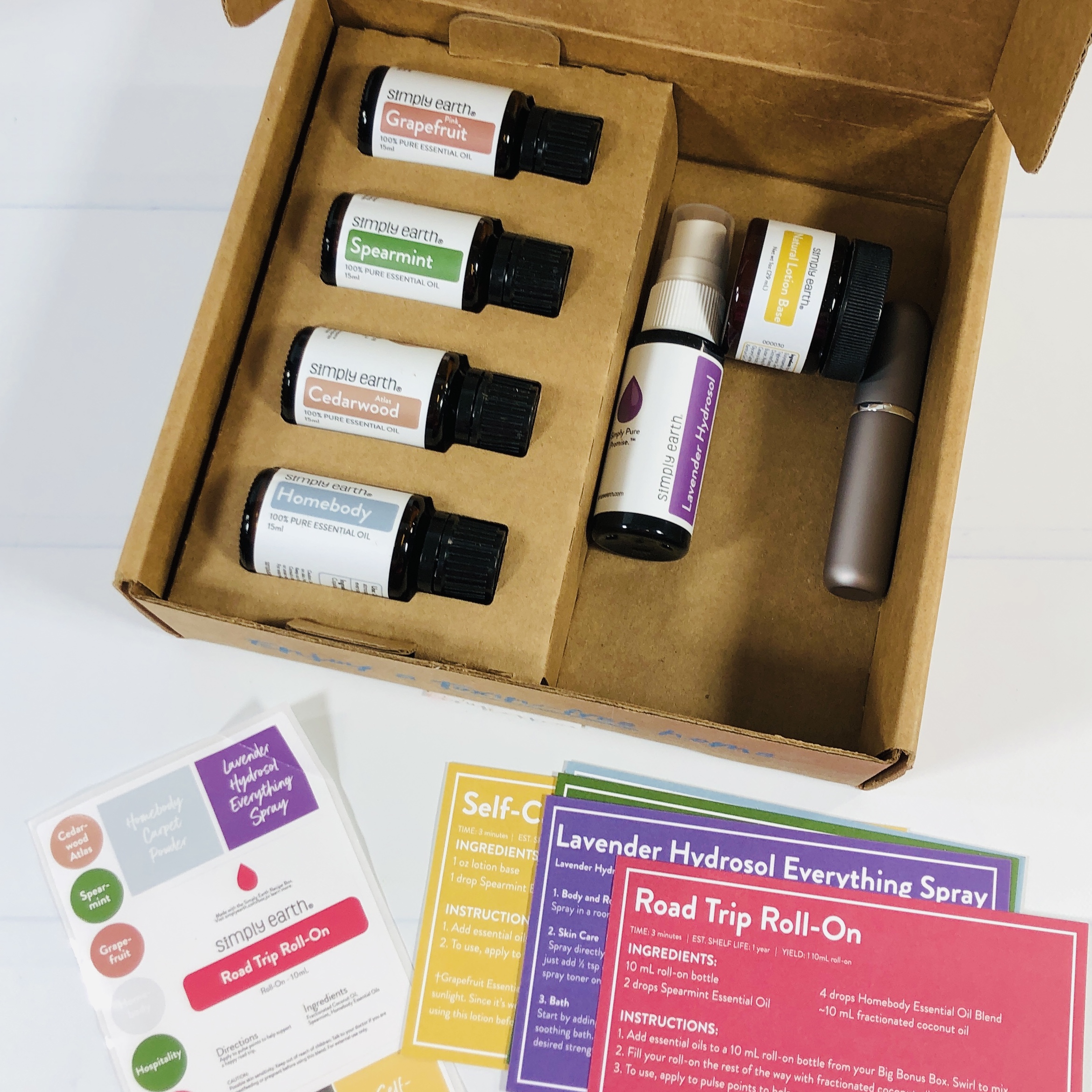 The bottles were on one side, the extra supplies on the other, and the cards were placed on top.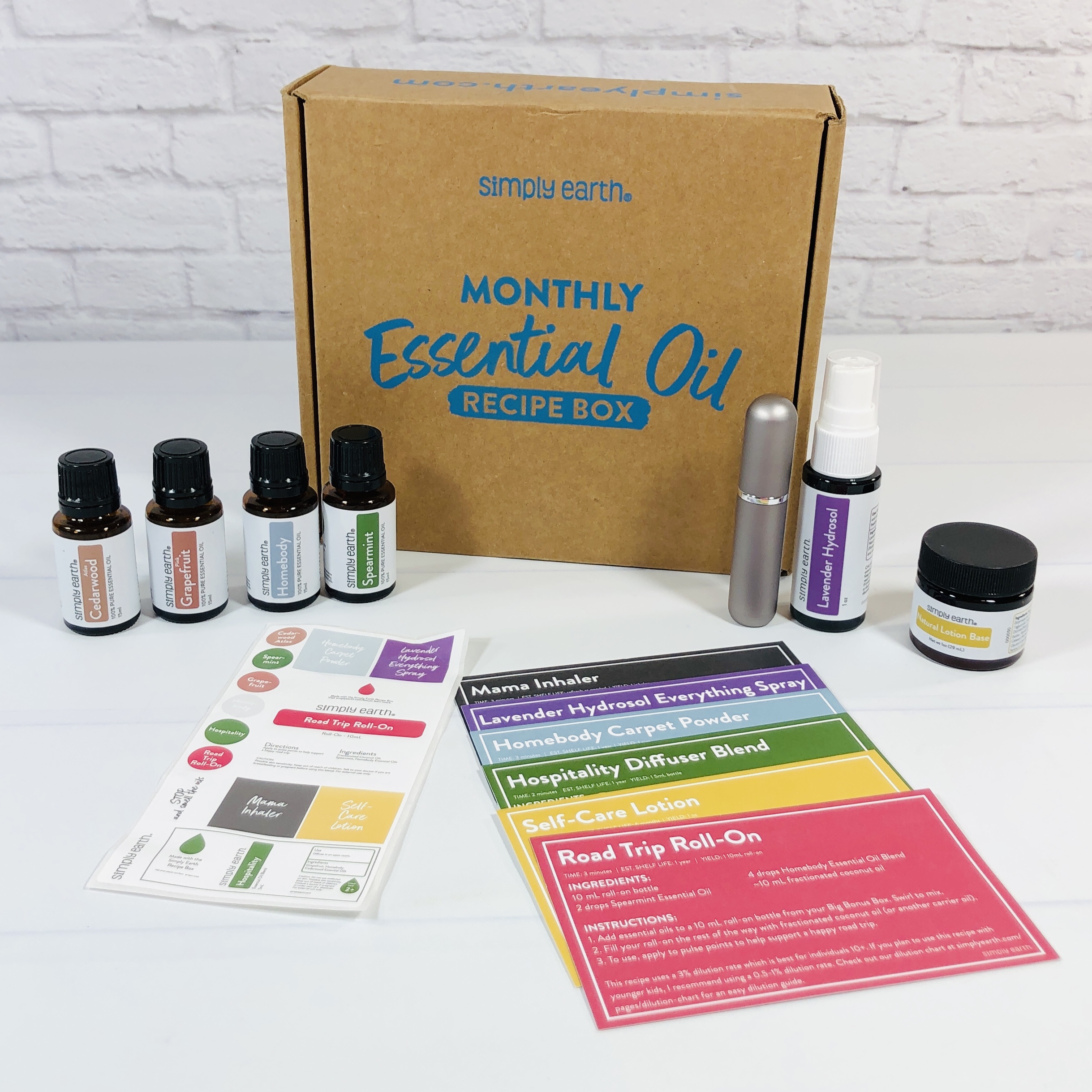 Everything in my box! Subscribers also receive free access to the online Essential Oil Hero Course to learn even more about how to use the products.
I received 6 recipe cards to use with my new oils. The front of each card has instructions, while the back of each card had some info about Simply Earth.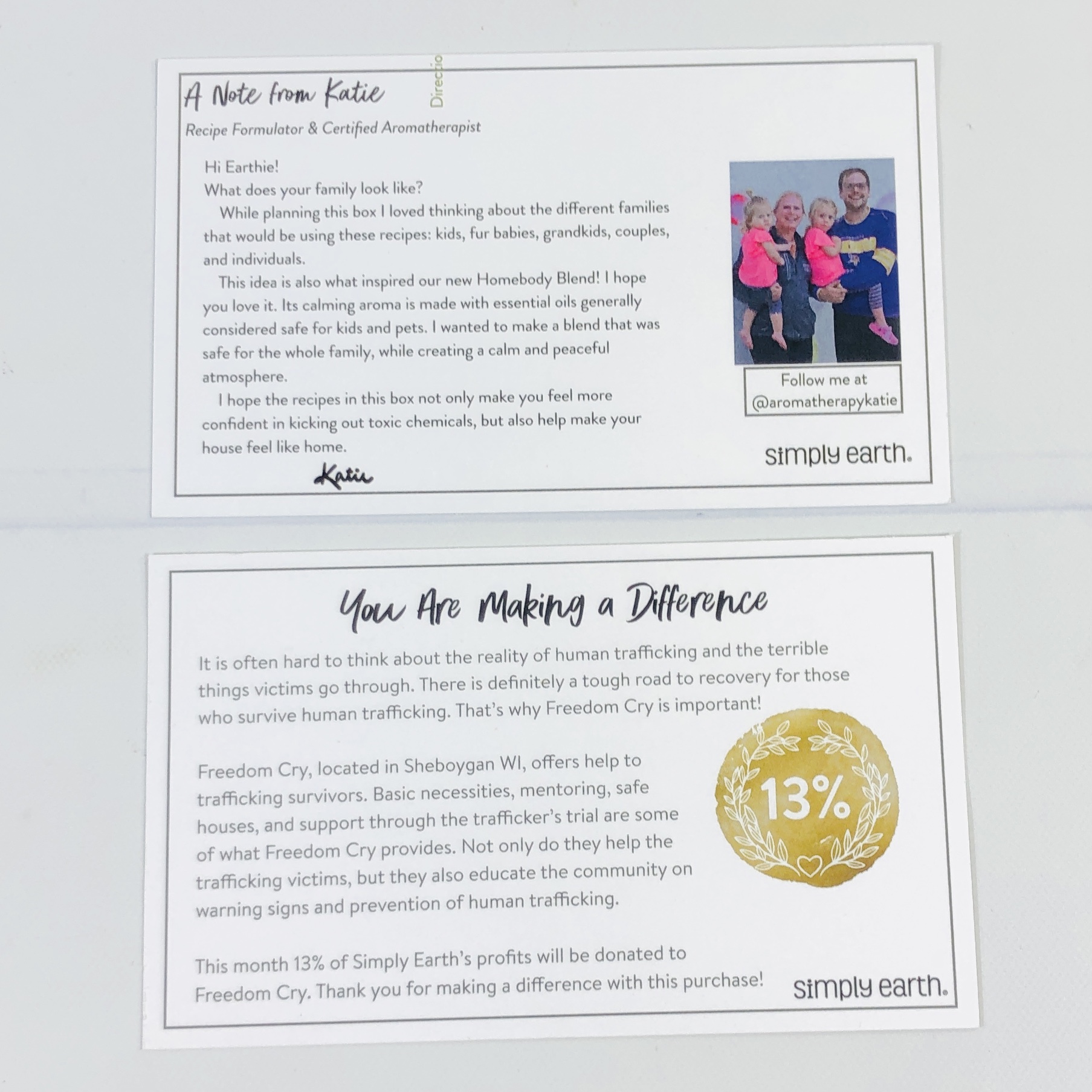 There was info on Katie, who develops the recipes and stars in the helpful YouTube video directions that can be found on the Simply Earth website. Simply Earth donates to organizations that help people escape human trafficking.
The top card told where to find help should you encounter any problems. The bottom card tells how you can save 50% off your next box by referring friends.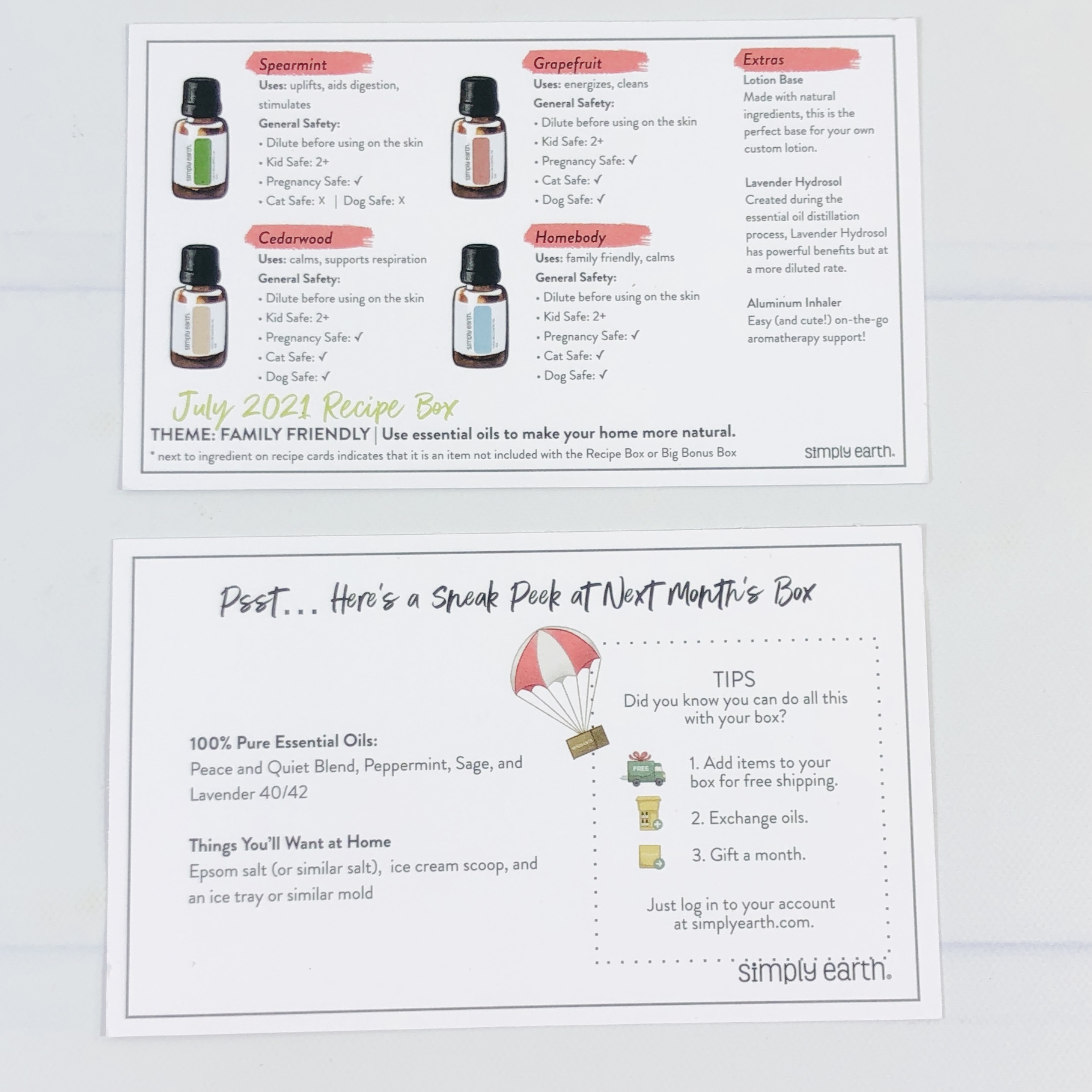 The top card listed and described each essential oil in this month's box as well as the extras sent with this shipment. The bottom tells us what oils we can expect in our next shipment and even states what extra items we will need to complete upcoming recipes.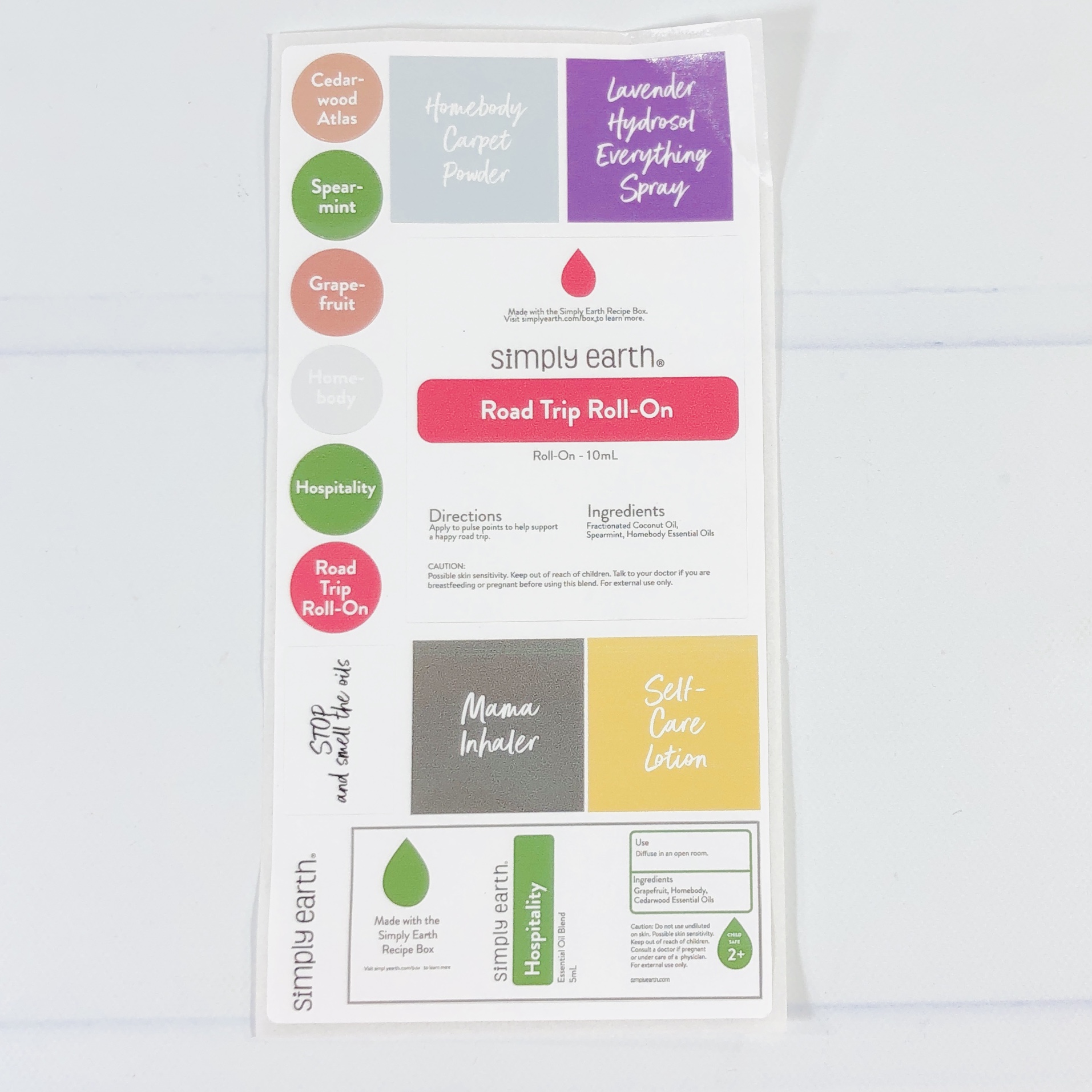 The sticker sheet is pre-scored so you can just peel and apply to the bottles of whichever recipe you complete.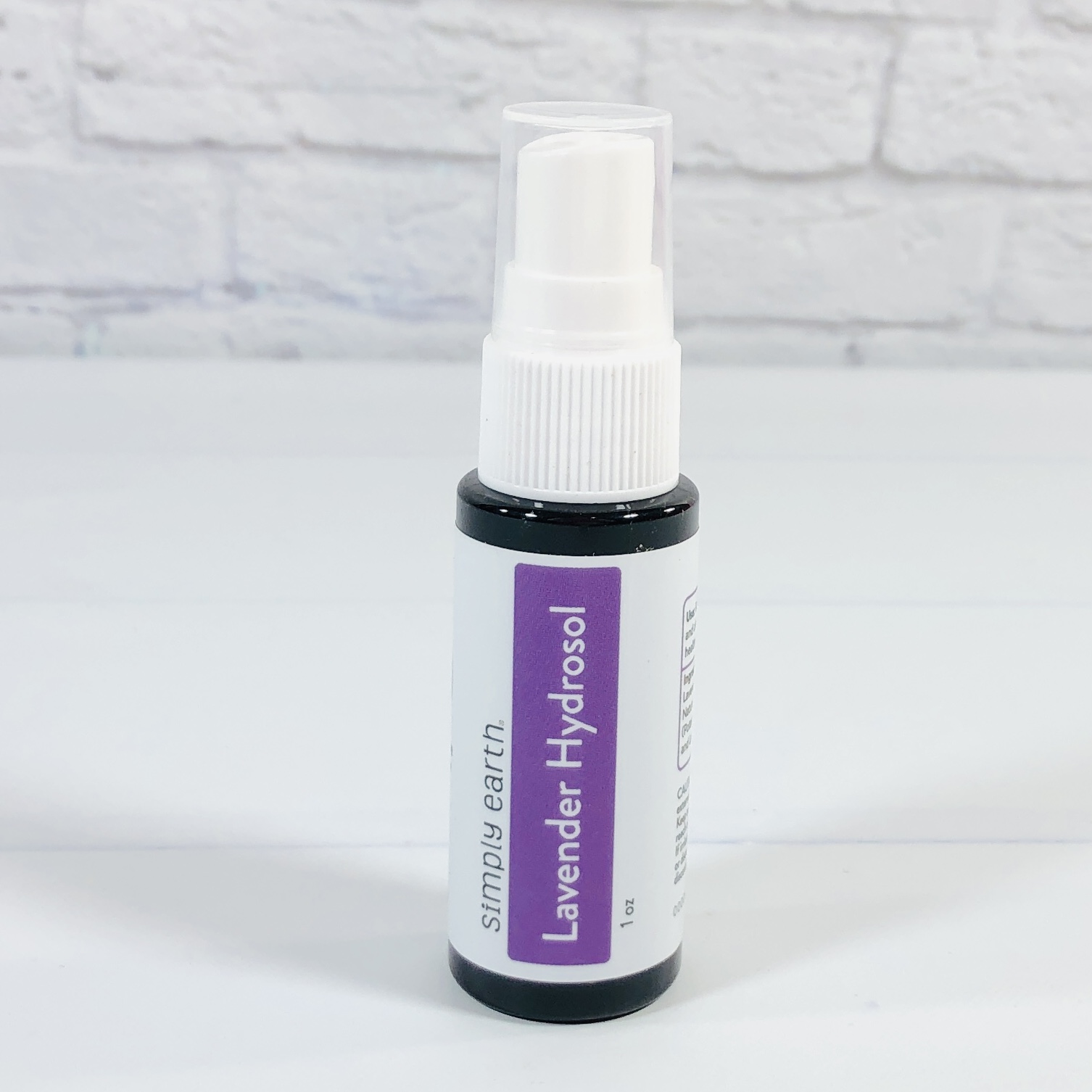 Simply Earth Lavender Hydrosol ($4.49) Hydrosol is the water that is left over after distilling essential oils and in this case it is from lavender. It is in a spray bottle and it isn't used in any of this month's recipes, it's simply a bonus item. You can use it as a toner or in a bath or just spray into the air or around your body if you like and take a deep breath.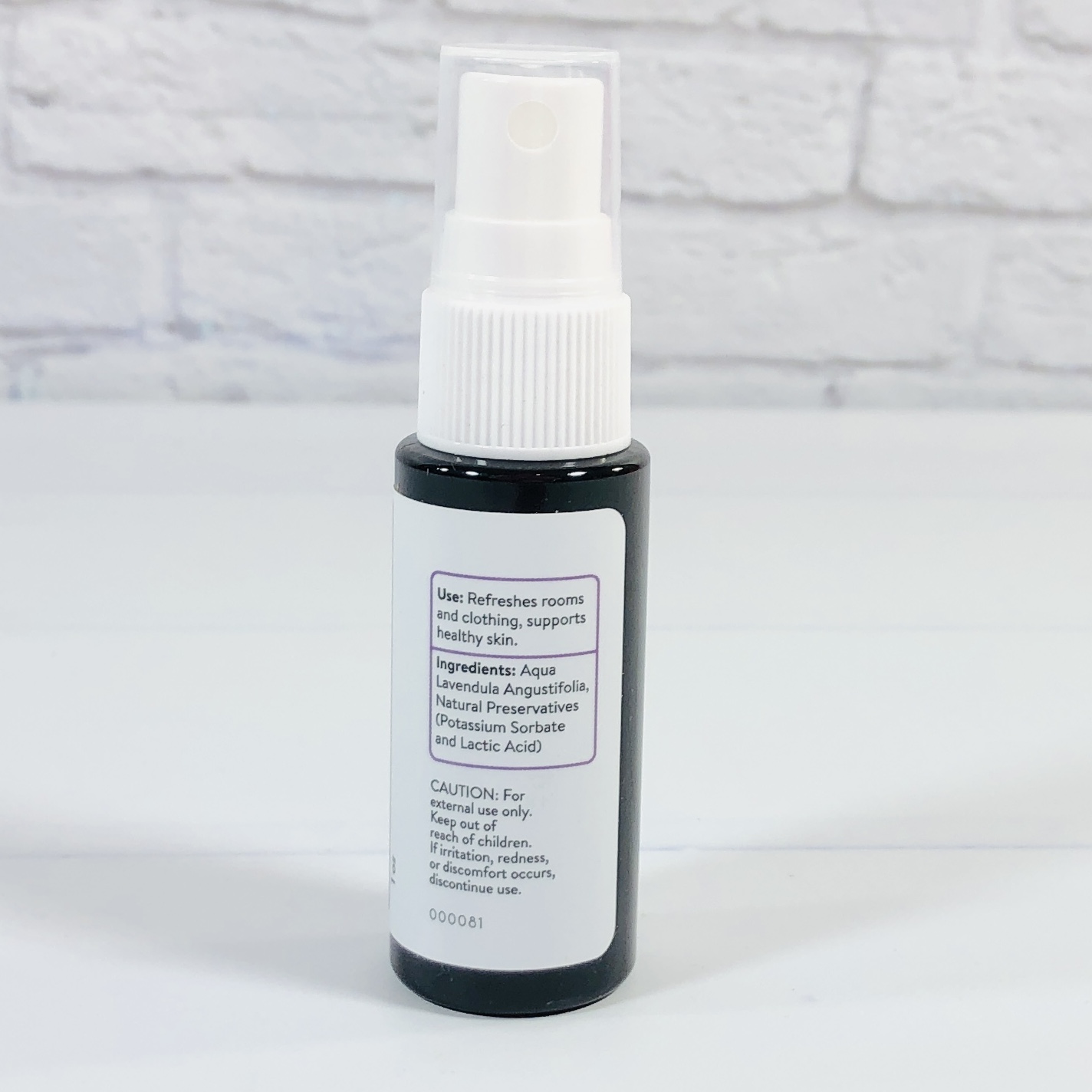 This product is made of the hydrosol and a preservative.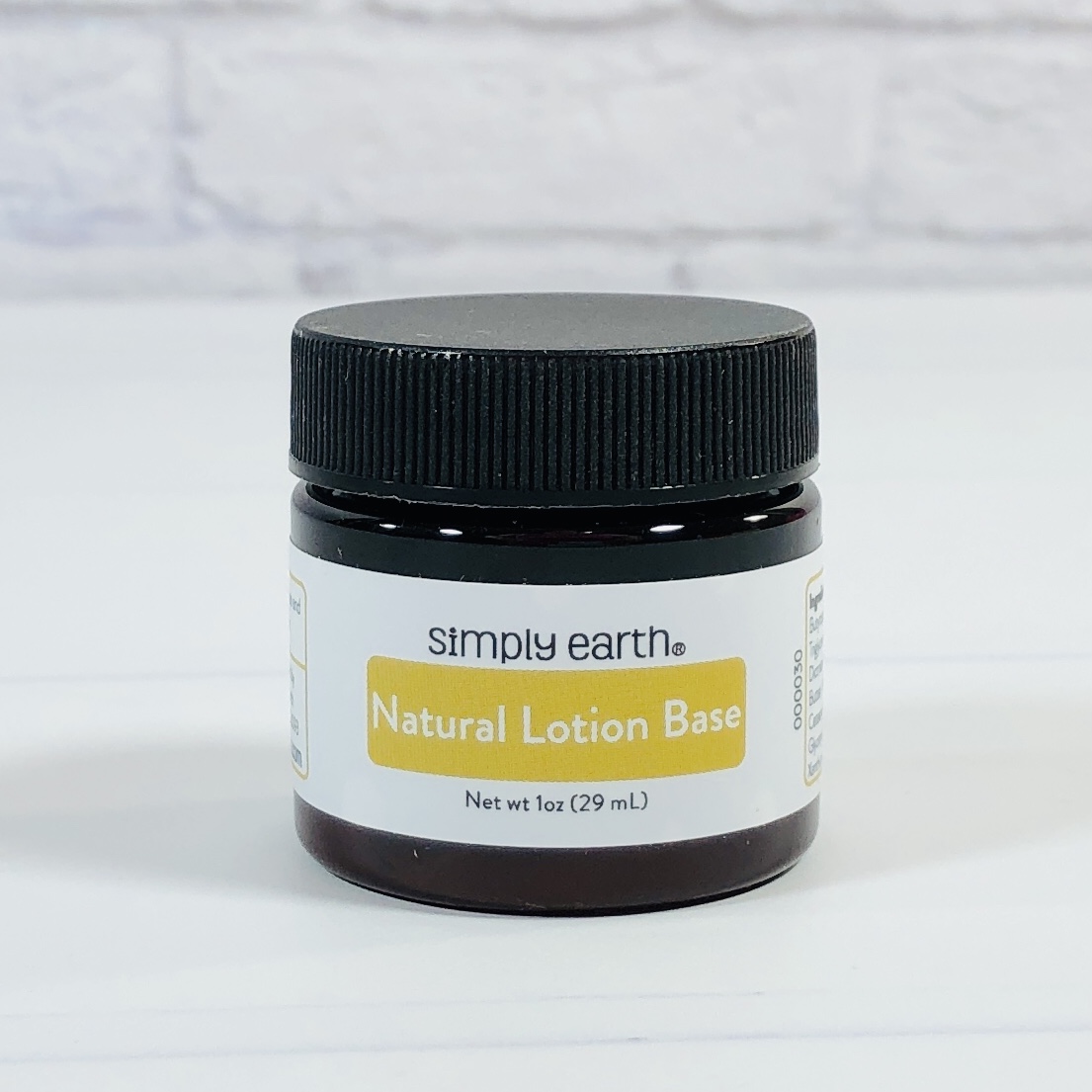 Simply Earth Natural Lotion Base It looks like we will be making a body lotion with this base!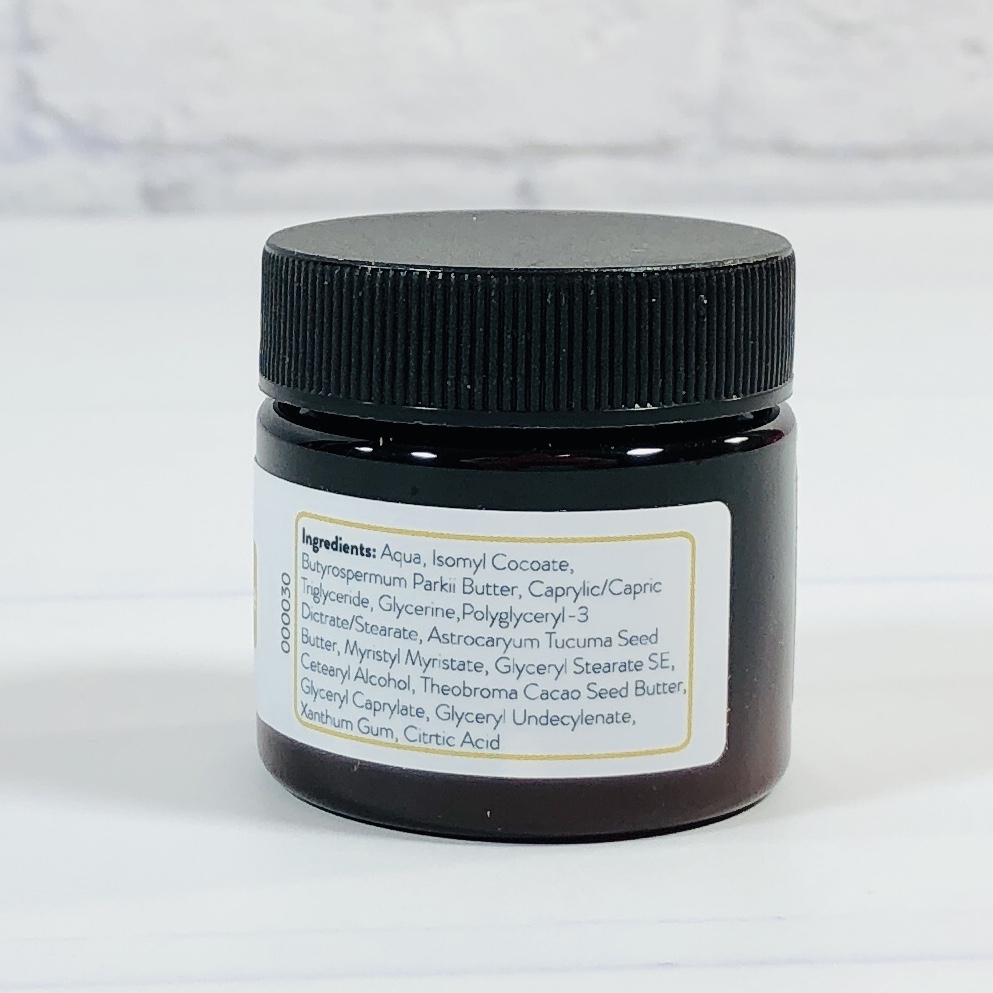 Here are the ingredients, which include shea butter, glycerin, and cocoa butter.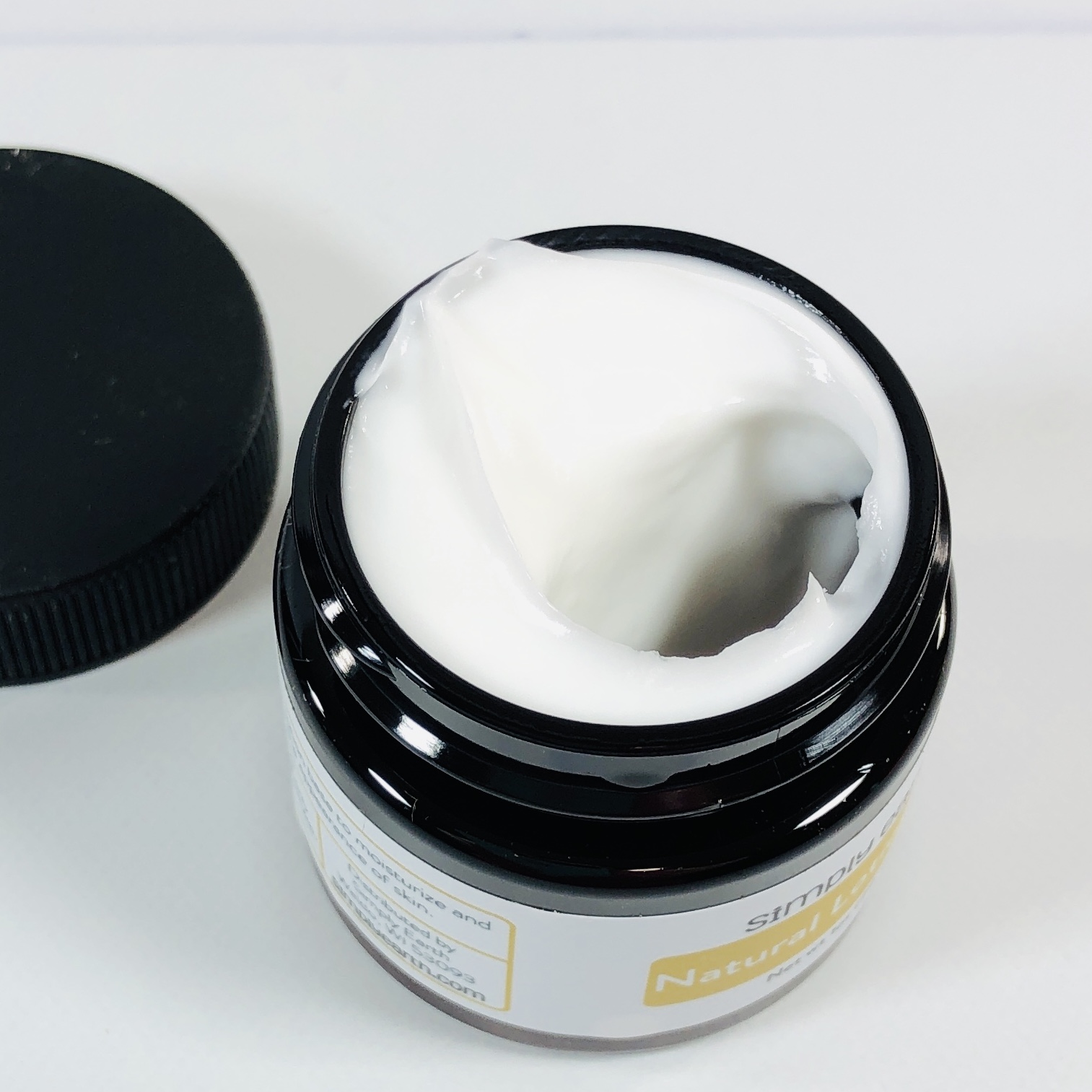 It can be used as is, but when you add essential oils at a correct dilution rate then you can create your own scented body lotion!
Aluminum Inhaler I've used plastic inhalers before (remember those Vick's ones from when you had a cold?) but this one looks stylish, like a lipstick container.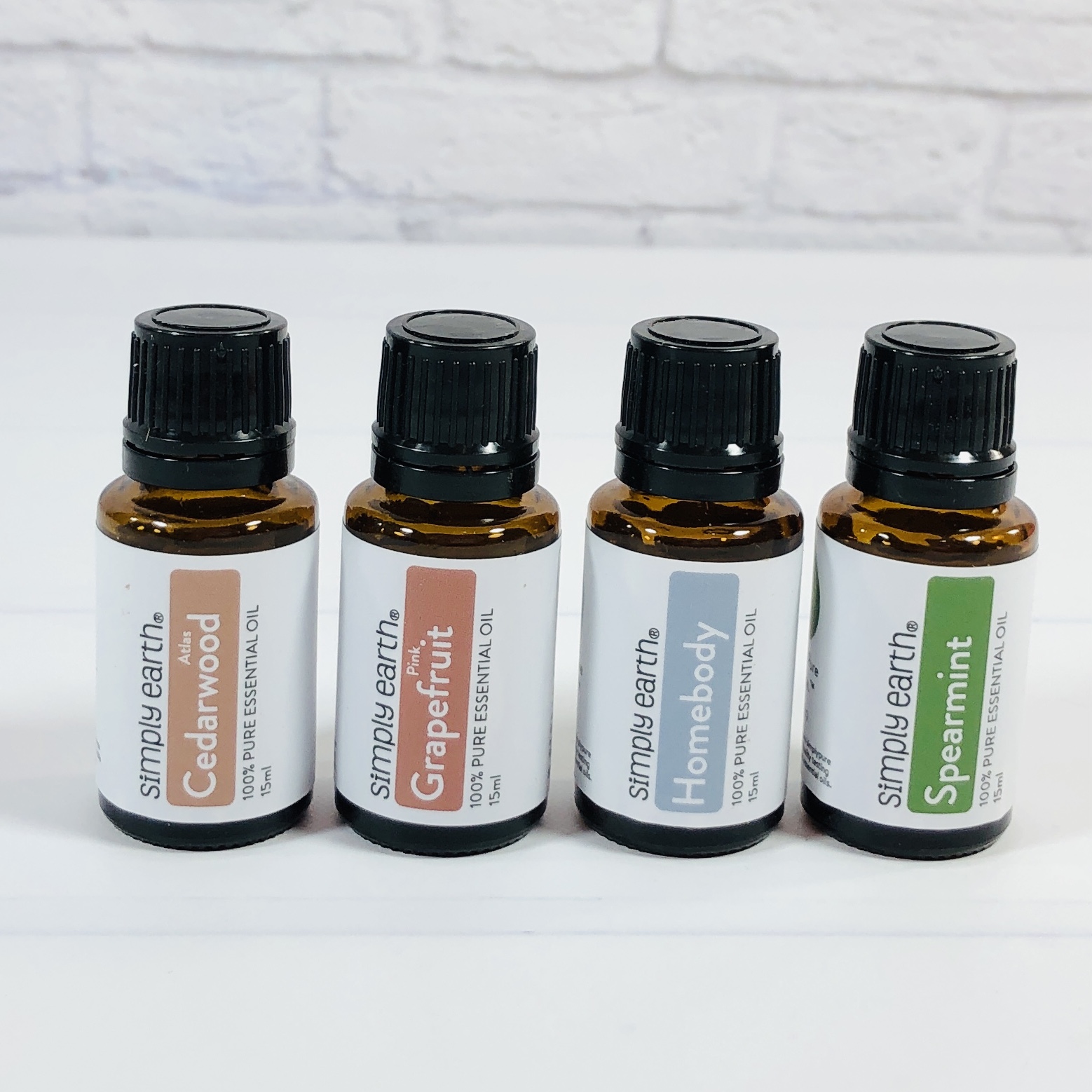 Here are our four oils for the month! I received three single oils and one blend.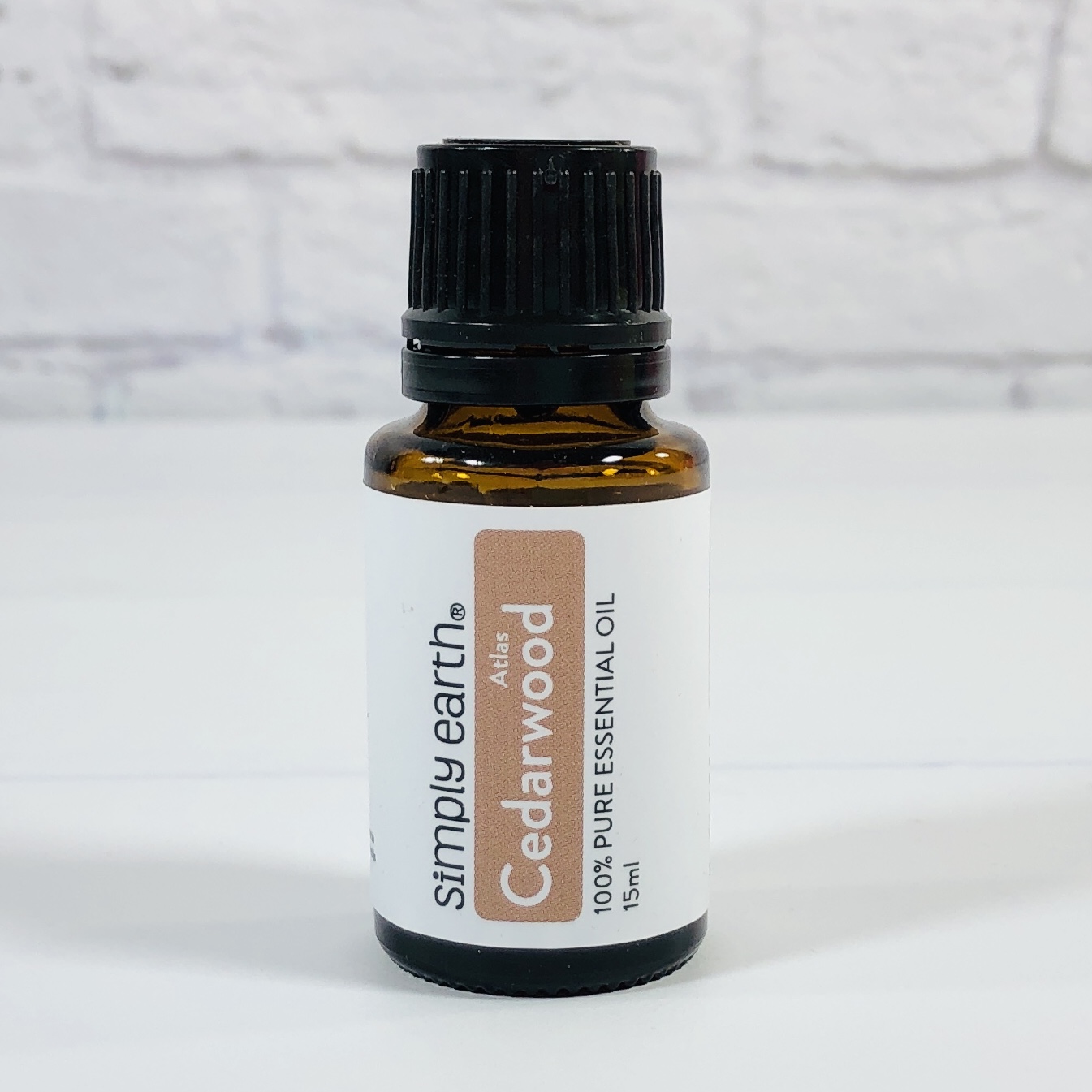 Simply Earth Atlas Cedarwood Essential Oil ($9.99) Cedarwood comes from a tree of course and it is supposed to be calming and works in skincare and of course in repelling bugs!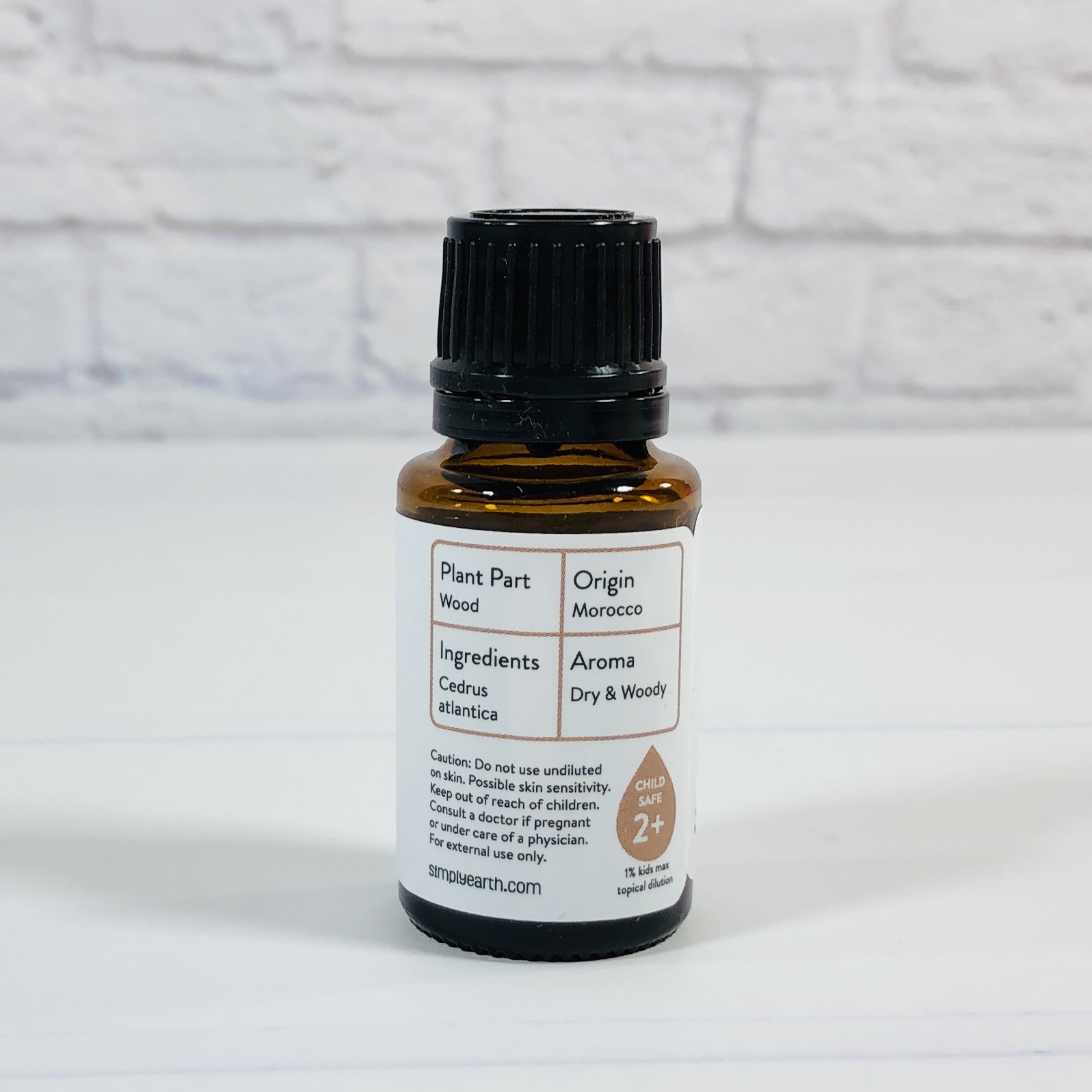 Each bottle has the origin of the oil and the plant species used. This oil smells woody and sweet and luckily it doesn't smell like mothballs!
Each bottle has a special dropper to let out one drop at a time.
Simply Earth Pink Grapefruit Essential Oil ($12.99) Pink grapefruit can be used in skincare and of course it smells uplifting and is perfect for aromatherapy. If using in skincare, be aware that this might make your skin more susceptible to sunburn.
It comes from the rind of the pink grapefruit and smells sweet and citrusy.
Simply Earth Homebody Essential Oil I couldn't find this on the Simply Earth website so it is either and exclusive or coming soon. It is supposed to promote calmness.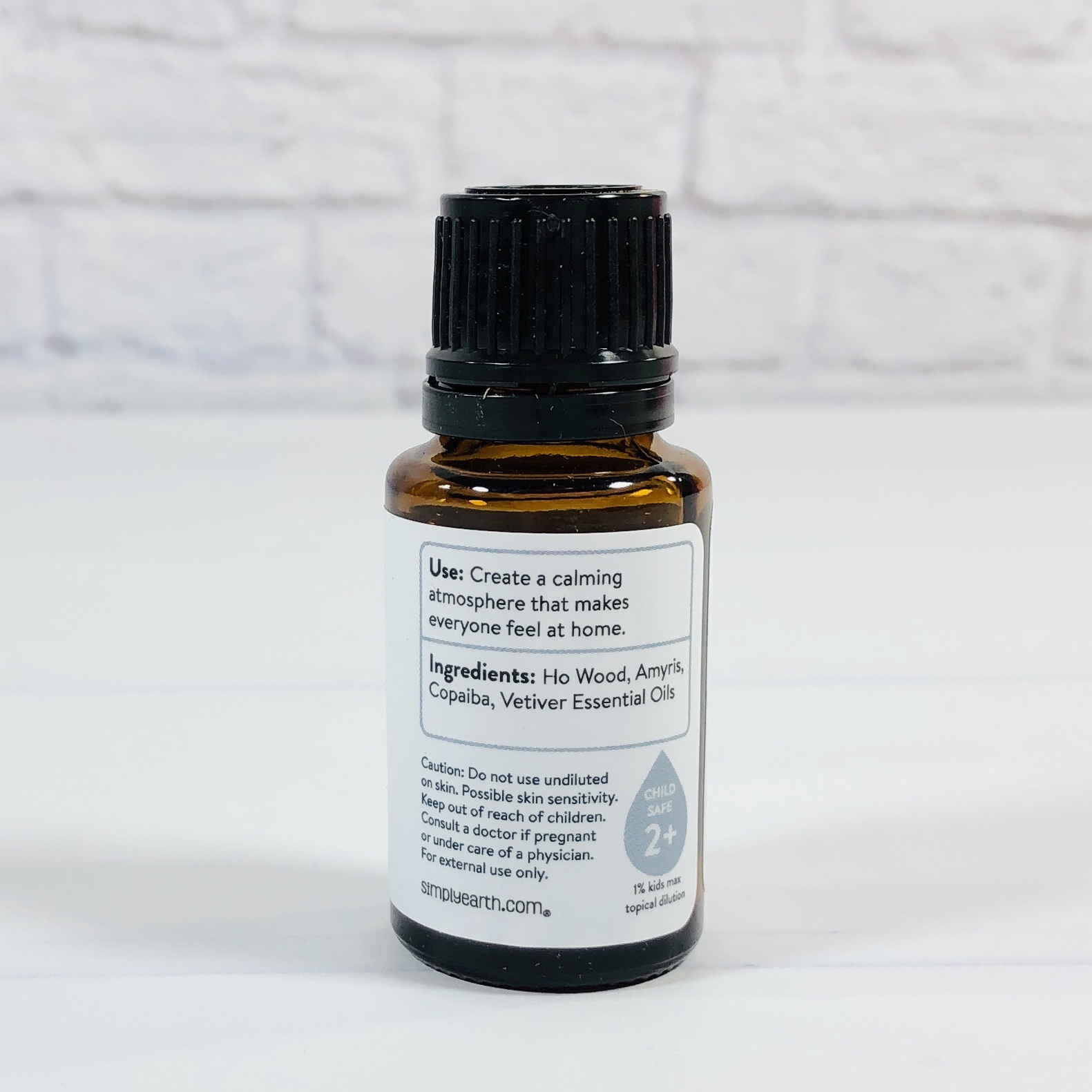 The blend is made up of ho wood, amyris, copaiba, and vetiver essential oils. I love this blend, it smells warm, woody, spicy, and comforting.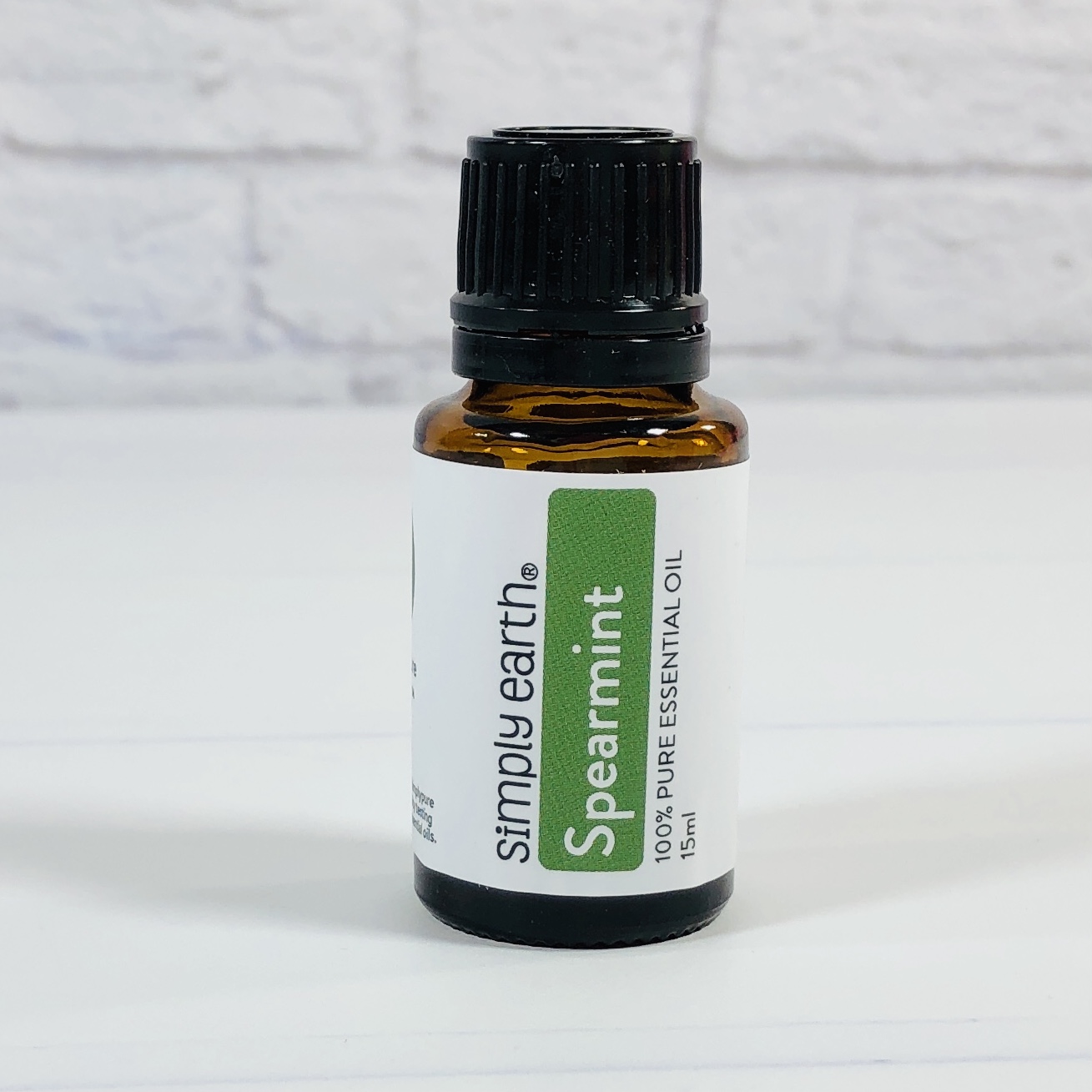 Simply Earth Spearmint Essential Oil ($12.99) You might recognize this scent from chewing gum! It smells different than peppermint oil but is still refreshing and bright.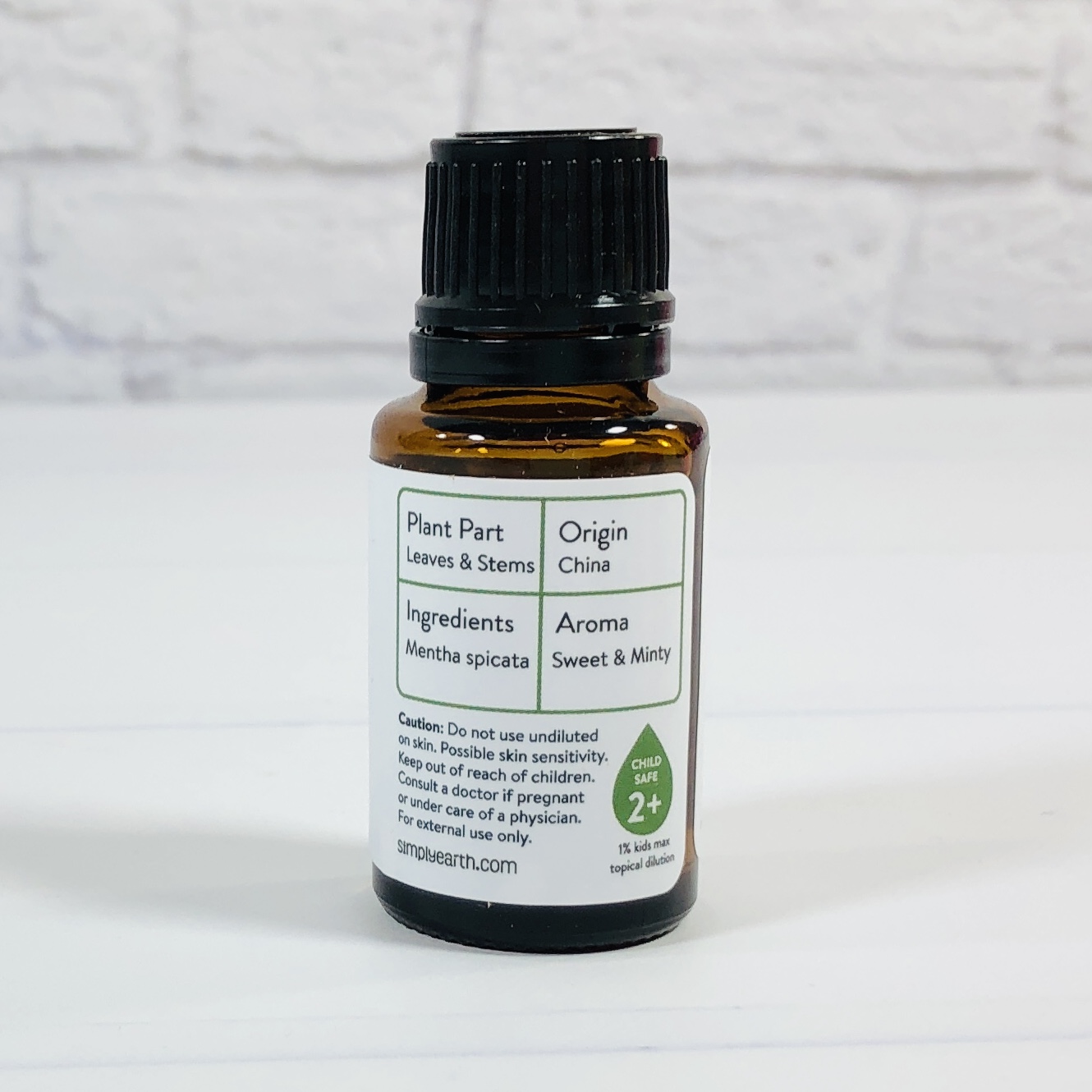 It comes from the spearmint plant and is great for tummy rubs and diffusing.
Want to see what I made with the ingredients in this month's box? Keep on reading cause here they come!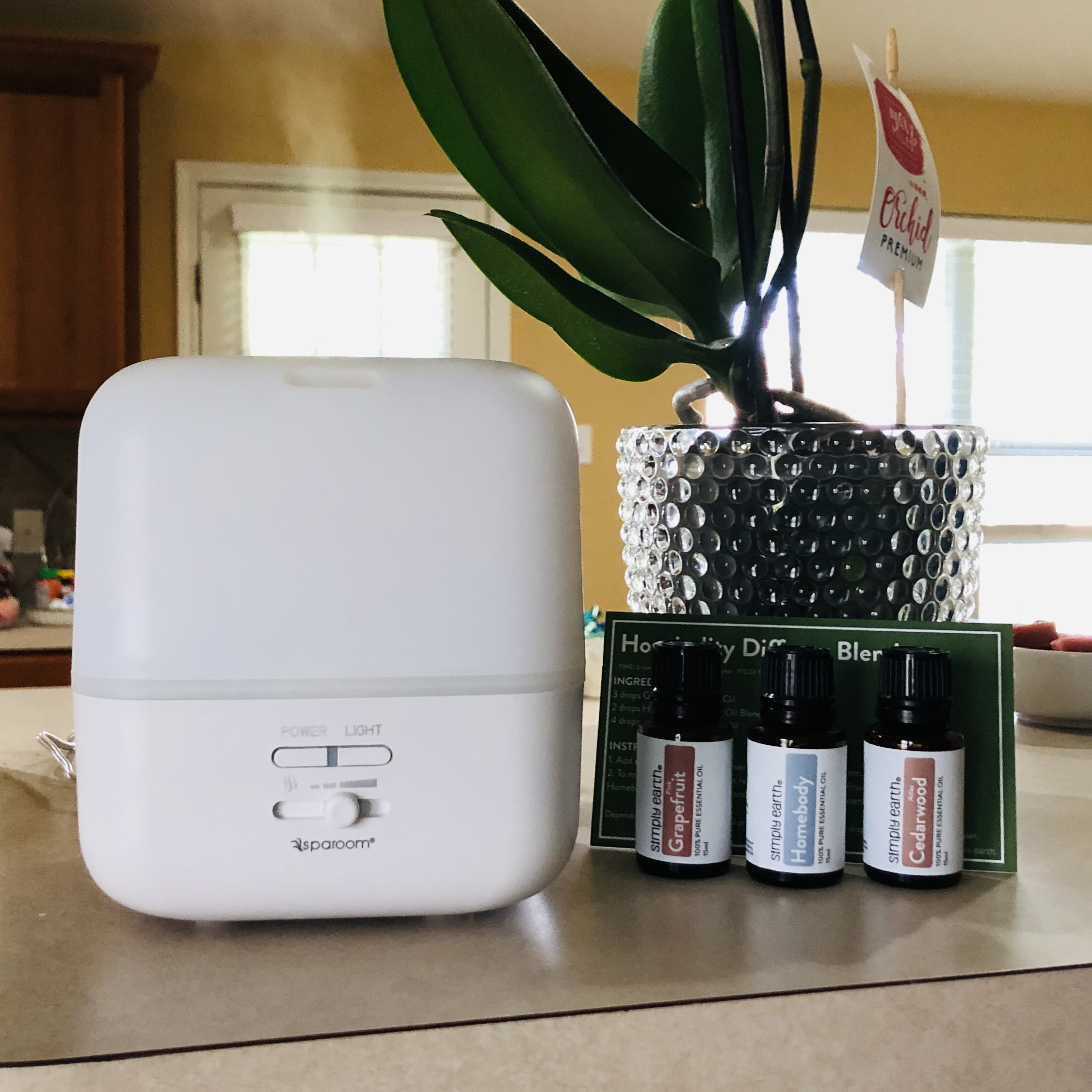 The easiest recipe is always the diffuser blend. I placed the required number of drops into my diffuser, added water, and turned it on. This scent blend is heavy on the vetiver, which I love. You can always make a master blend with the empty dropper bottles found in the Big Bonus Box.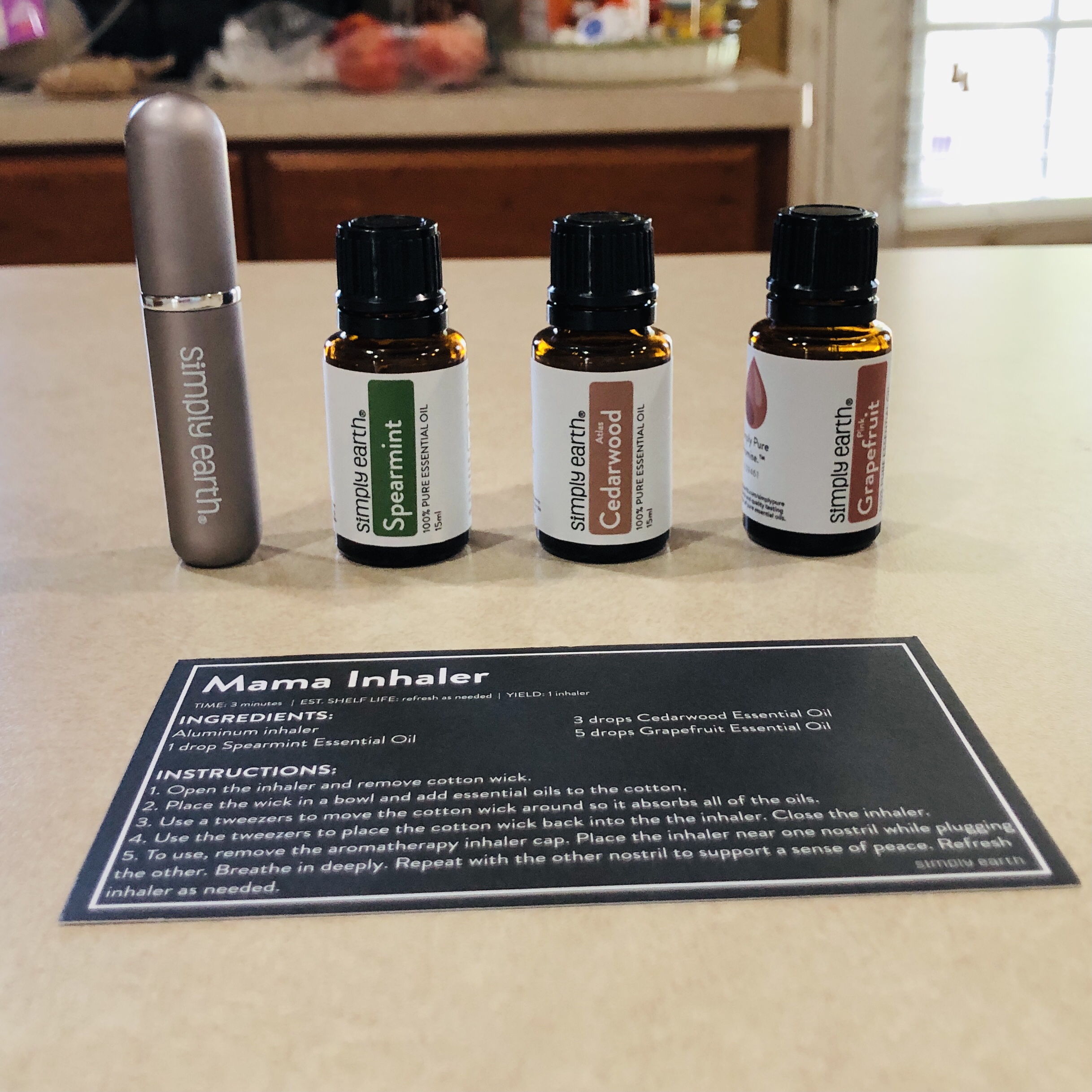 The Mama Inhaler was also super easy.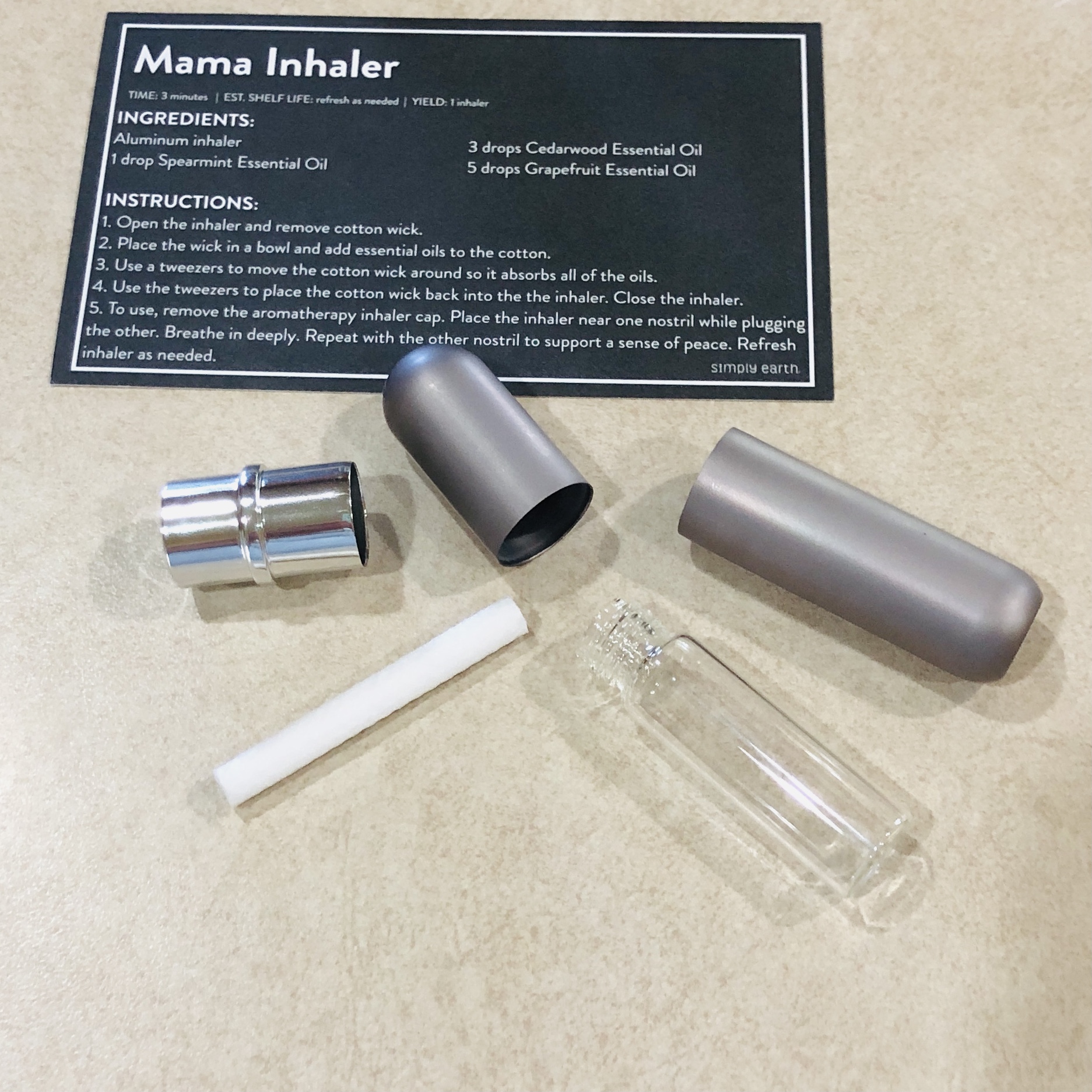 There are 5 pieces to the inhaler when it is taken apart.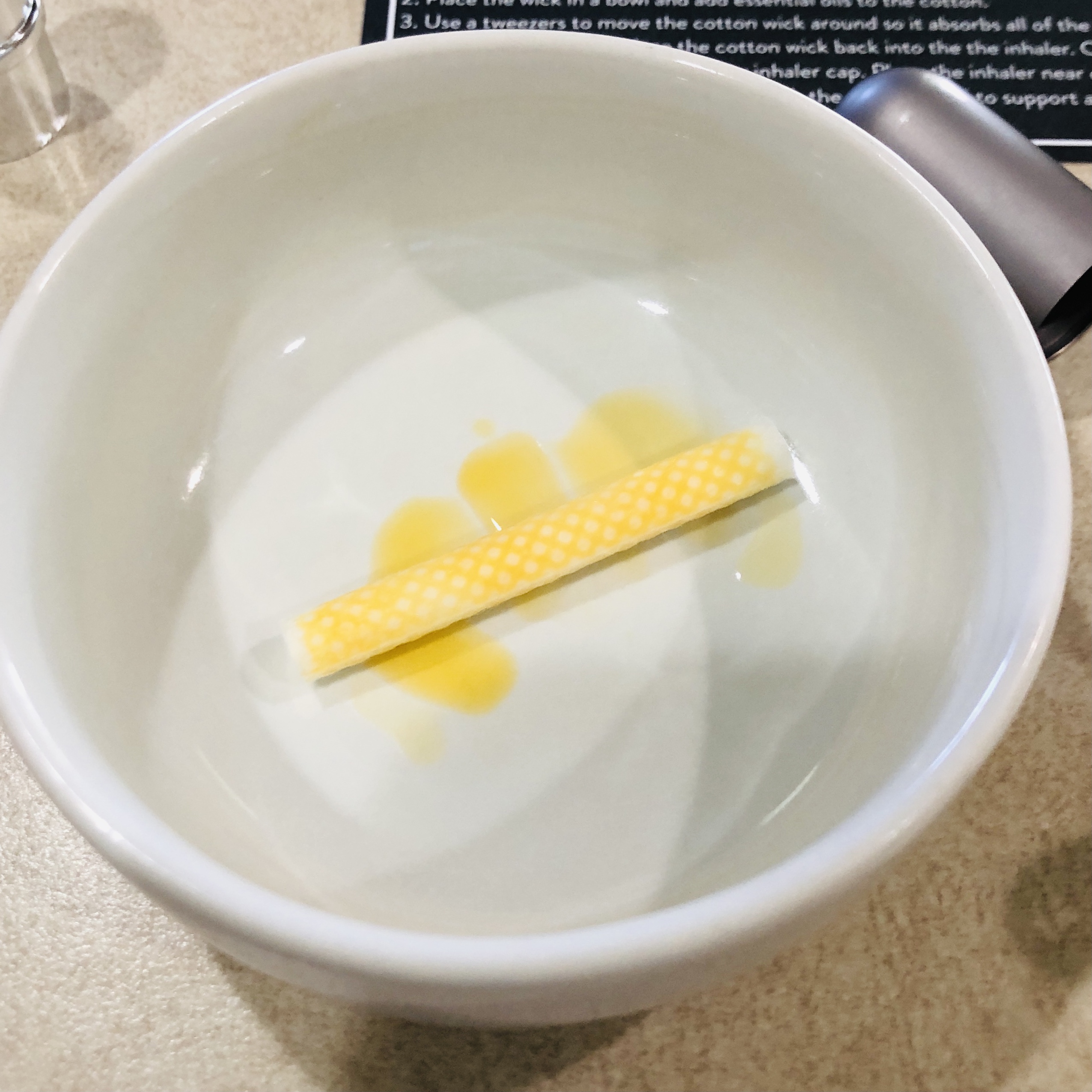 Place the wick in a small bowl and drop the essential oils on top. Use tweezers to move the wick around and sop up all of those oils.
Place the oils in the glass vial and then put it in the holder with the lid on top.
Remove the lid and follow the instructions. I mainly smell the spearmint when sniffing this.
The Self Care Lotion was also super simple.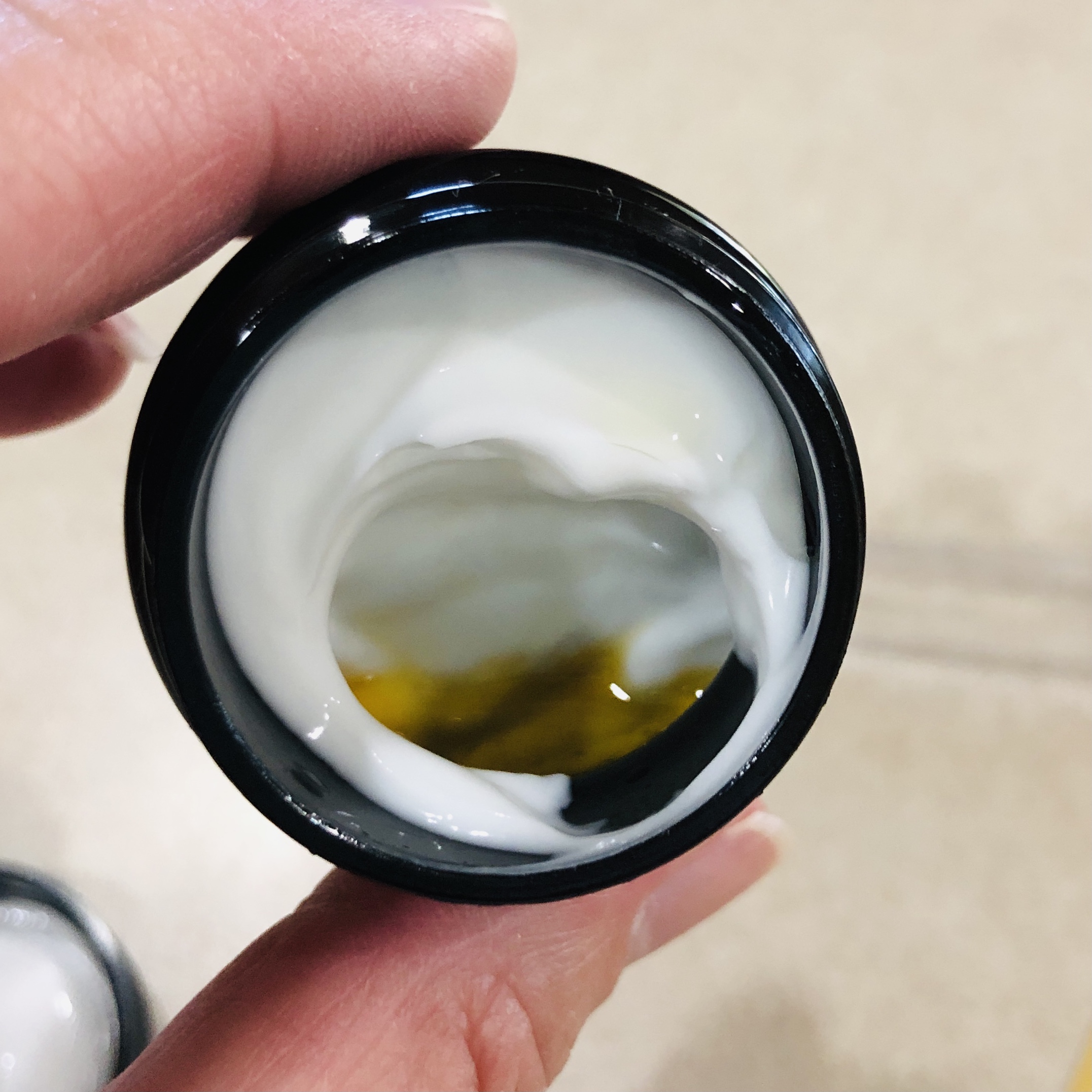 Drop in the oils…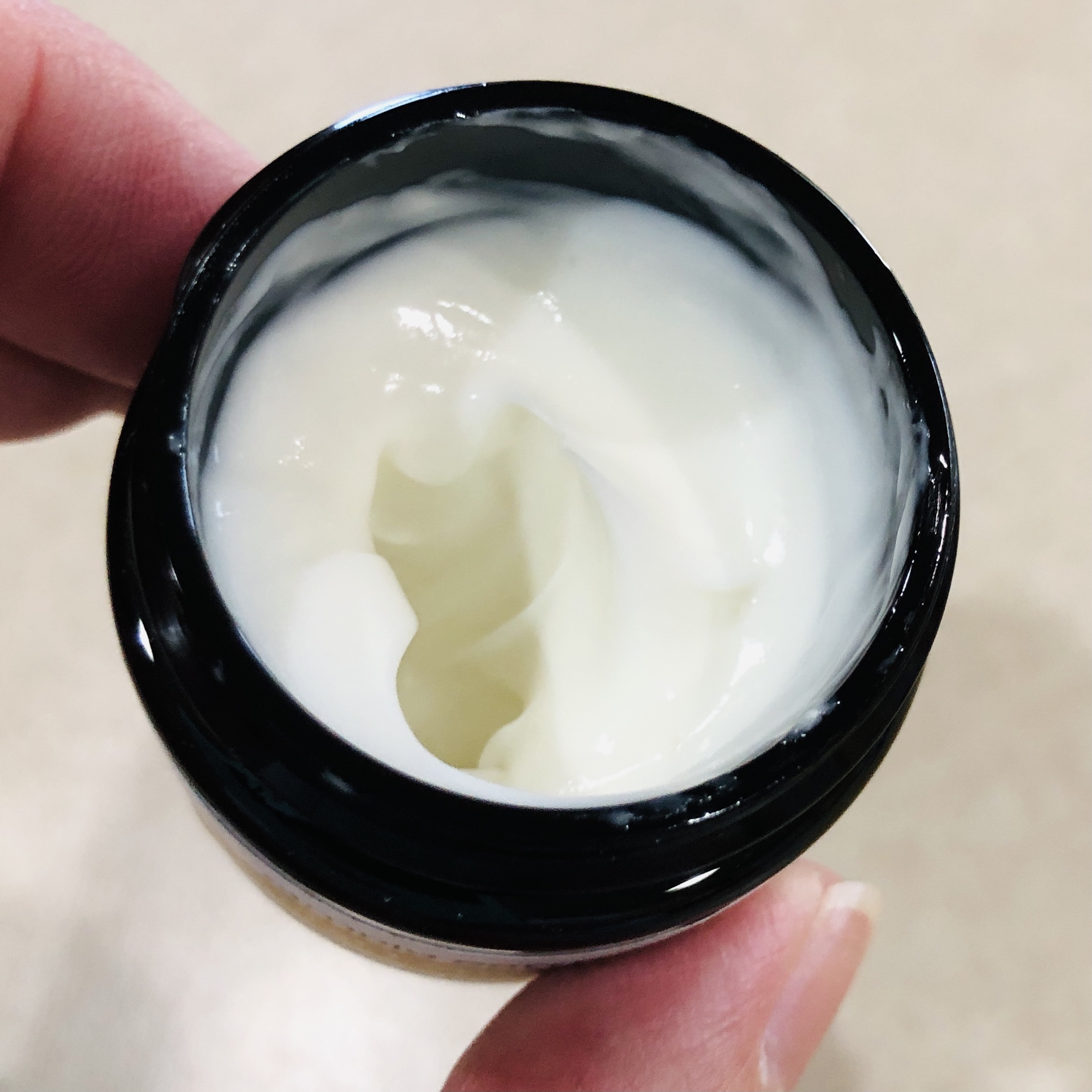 …and stir it up! It smells mostly of spearmint, which is refreshing, but be careful about wearing it if you're going to be outside — the grapefruit oil can lead to sunburn. It's a small container, so maybe save it for hands. It's not greasy.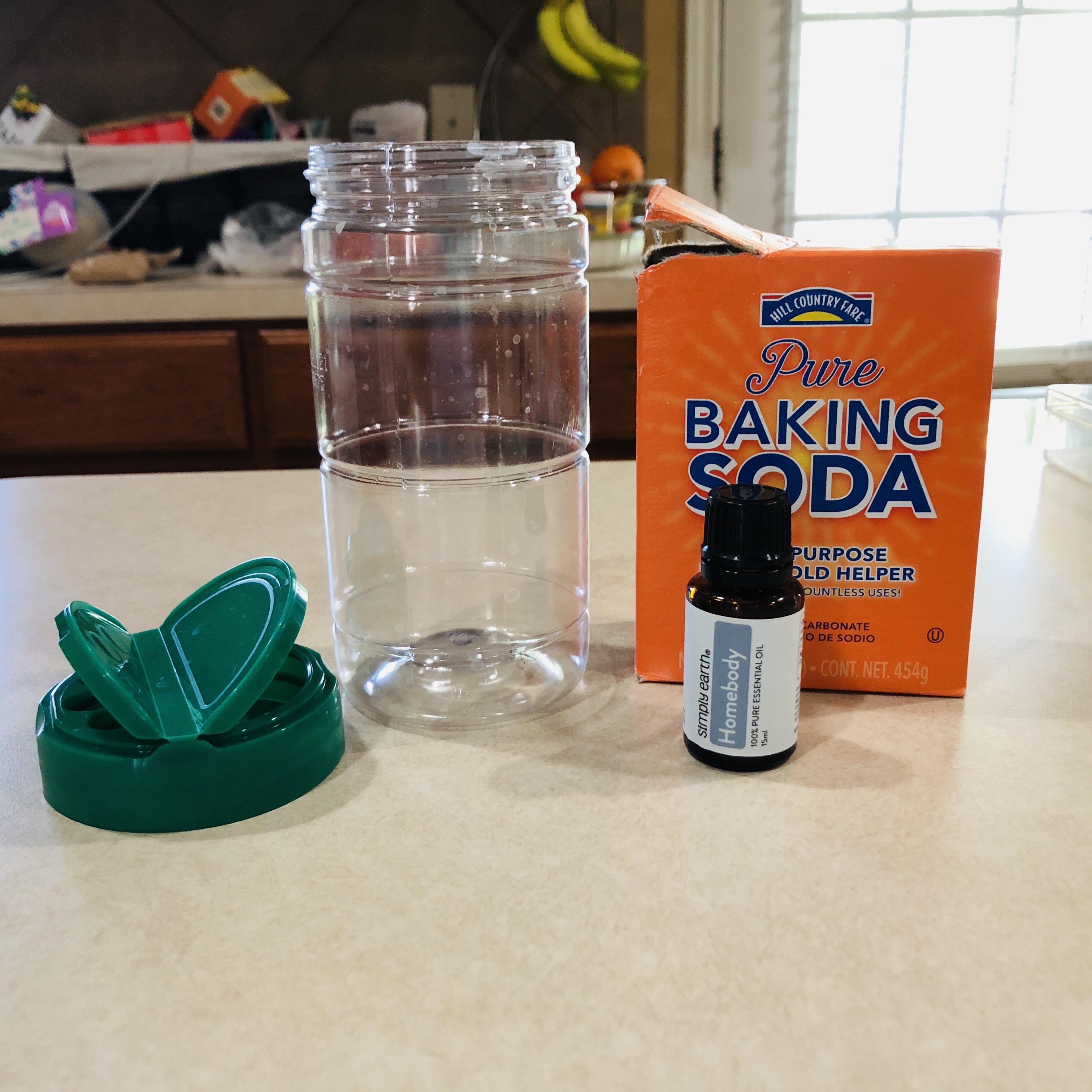 I just happened to finish up a container of parmesan when my box showed up so I saved the bottle to make the Homebody Carpet Powder.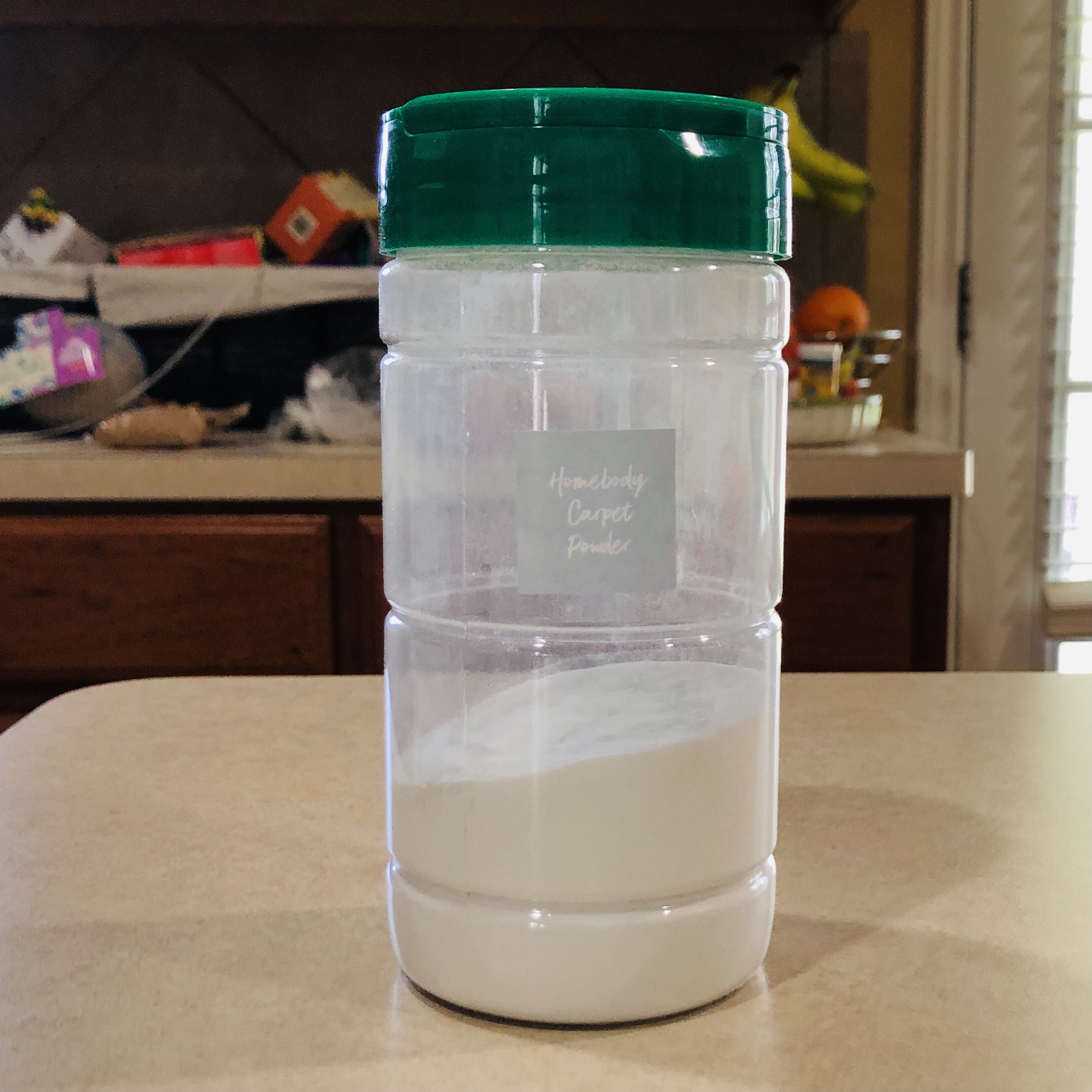 Pour some baking soda in the container, add the oils, shake, add more baking soda, shake again, and that's it. Sprinkle over carpets, let sit for 15 minutes, then vacuum it up.
Simply Earth is a great subscription for those who want to use essential oils in their home and/or on their body. They send high-quality oils and easy recipes that smell good and work well. I enjoy learning about new-to-me oils and finding ways to incorporate them into my life. My number one way to use the oils is through diffusing. I always watch the videos on the Simply Earth website to see how they make the recipes, although most of the time it's pretty straightforward. I especially enjoyed this month's box and recipes!
What do you think of the Simply Earth box?