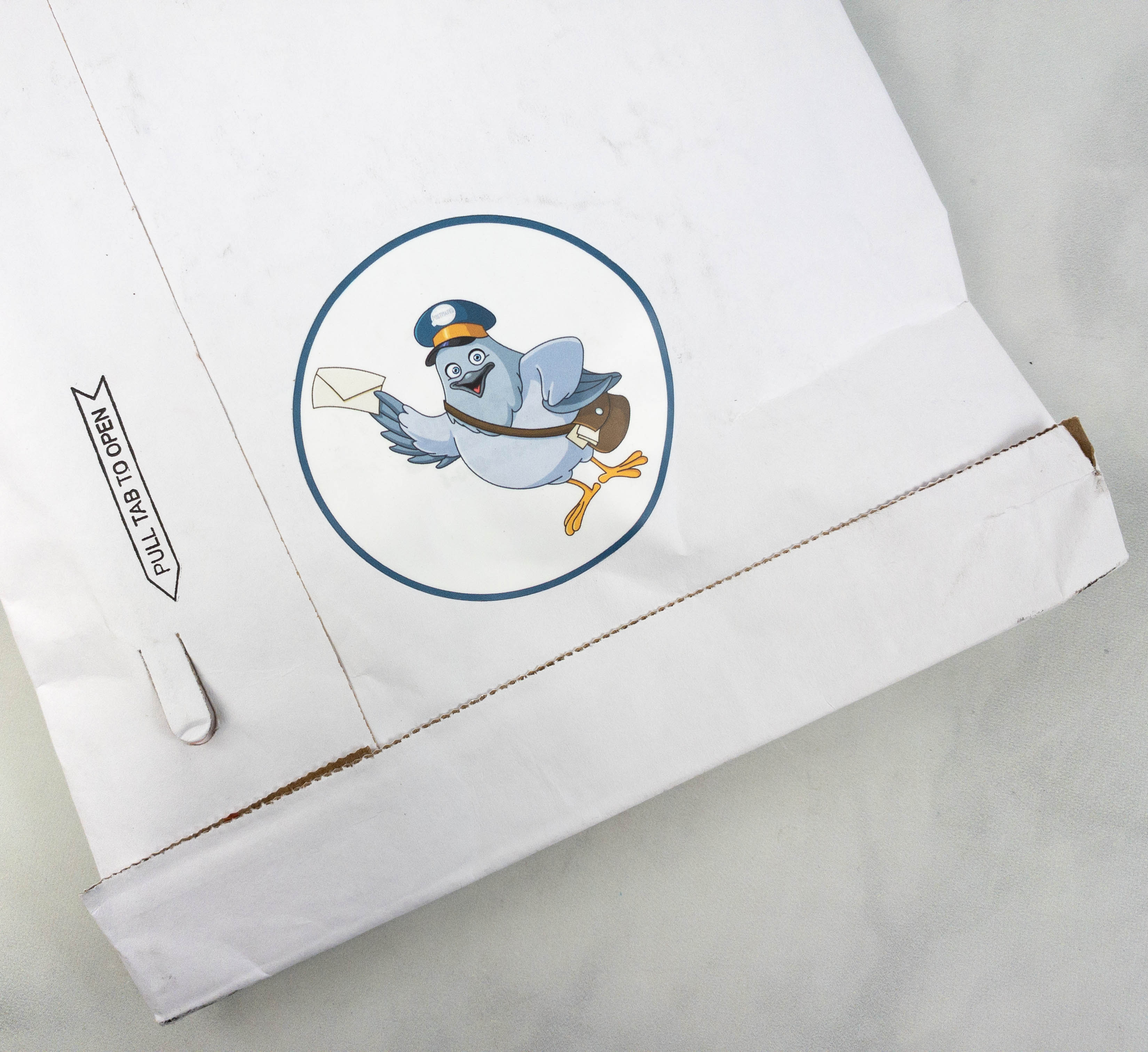 PostBox by Postmark'd Studio is a monthly paper & stationery subscription. Every box costs $25 a month plus shipping and contains a variety of handcrafted greeting cards, postcards, stamps, and other stationery items. There's a new theme to look forward to every month, and they even send random gifts on some months, so you don't want to miss a box! Also, you can save on longer subscription plans!
DEAL: Get 40% off or $10 off your first box when you sign up for a 3-month subscription. Use the code HS404ME.
Postmark'd Studio's greeting card subscription is a reader fave – it made the list in our 2021 readers' choice picks of best stationery and greeting card subscriptions!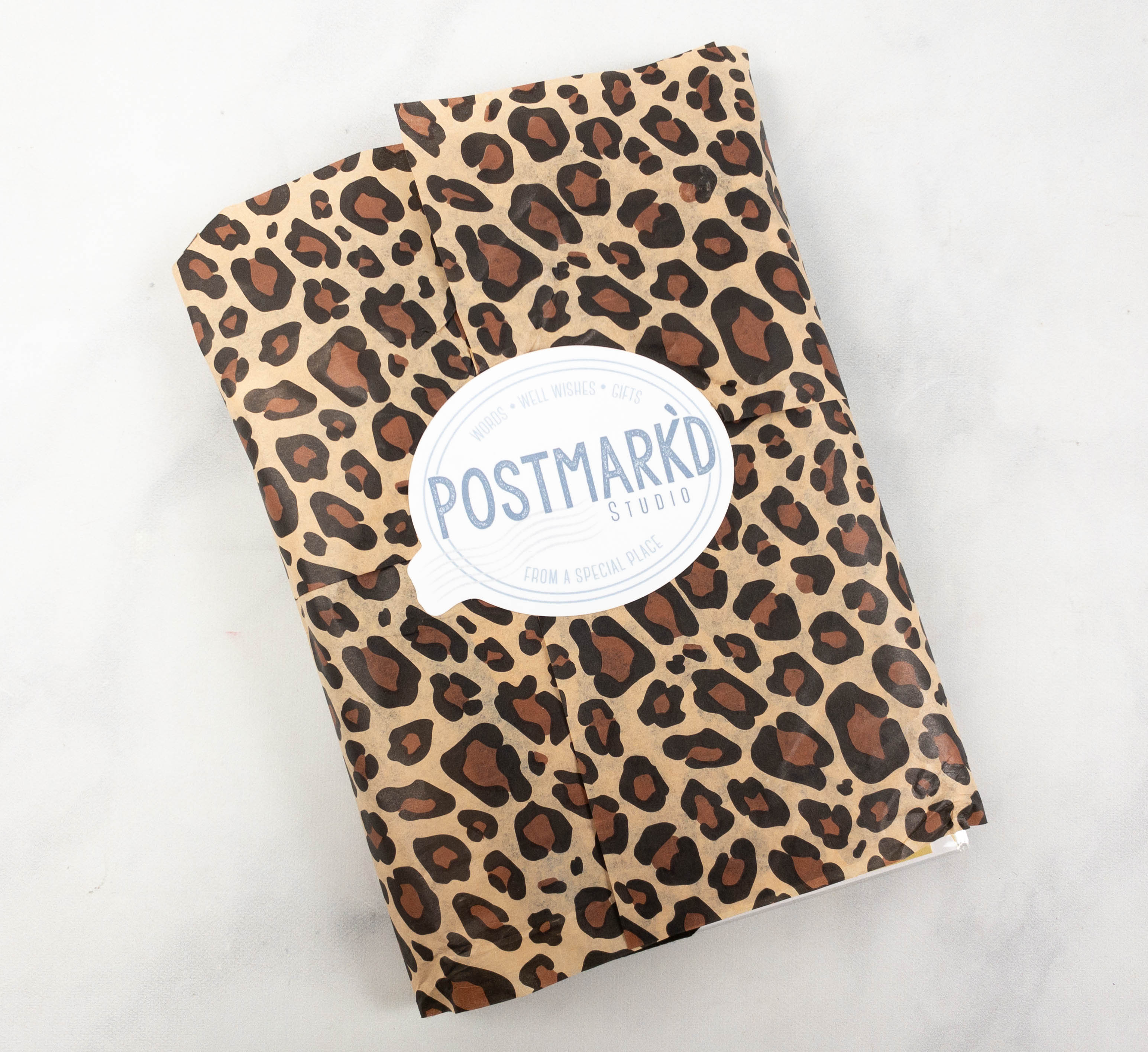 The items were wrapped in paper, sealed with a sticker featuring the Postmark'd logo.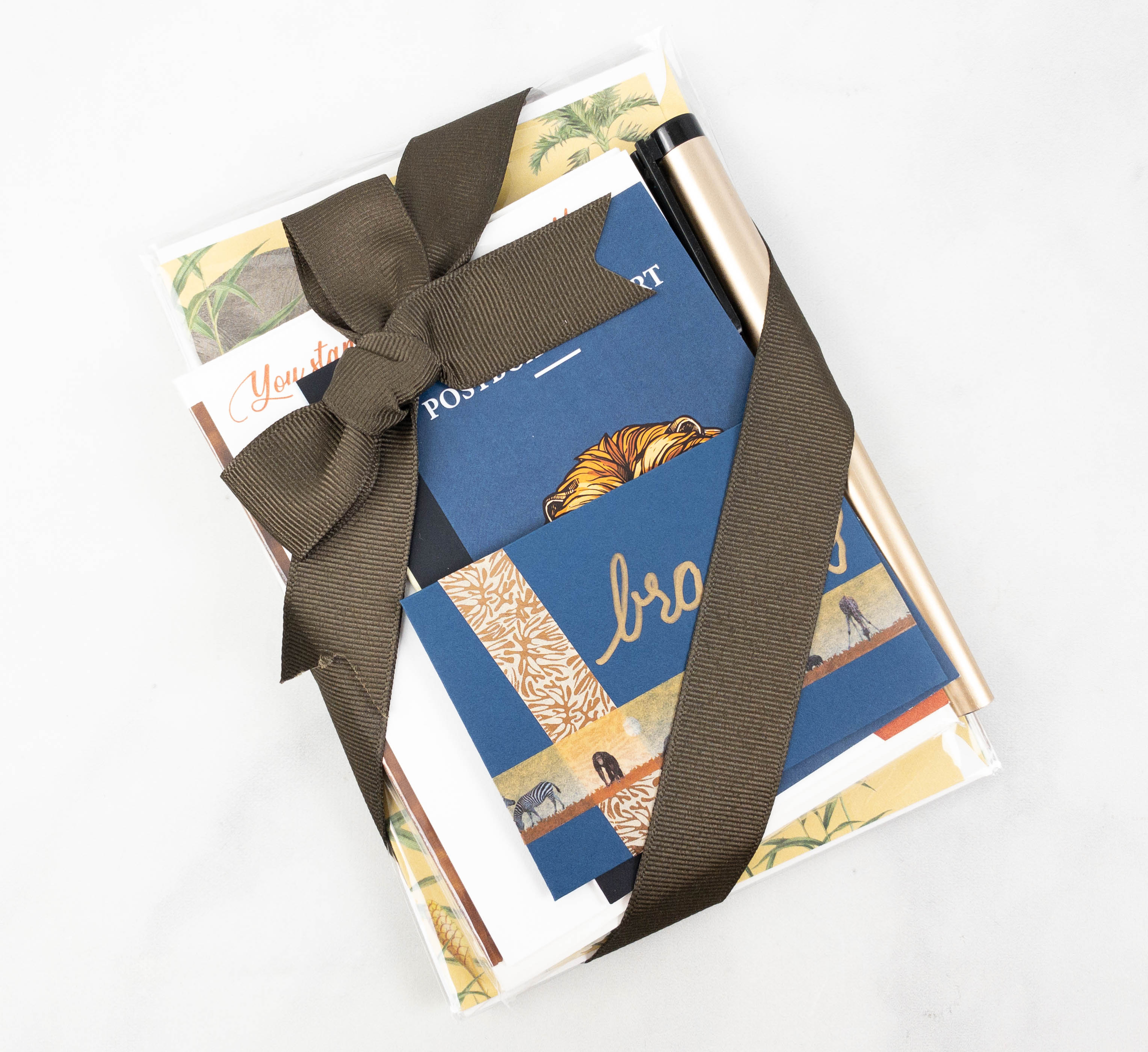 Inside, the items are also neatly tied up in a ribbon.
Here's a blue envelope with a handwritten quote inside.
What you do makes a difference and you have to decide what kind of difference you want to make.

– Jane Goodall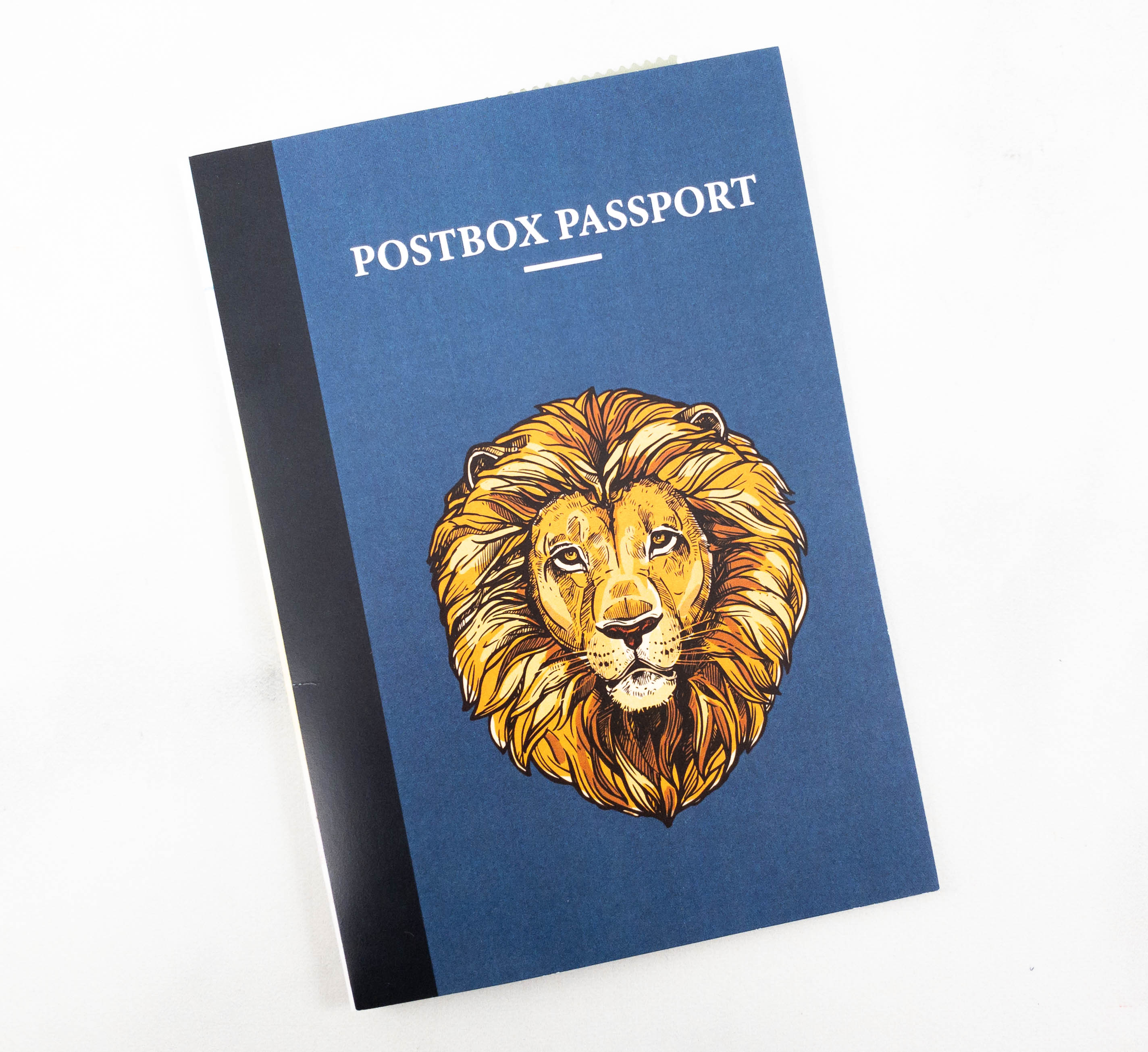 The theme for July is It's A Jungle Out There.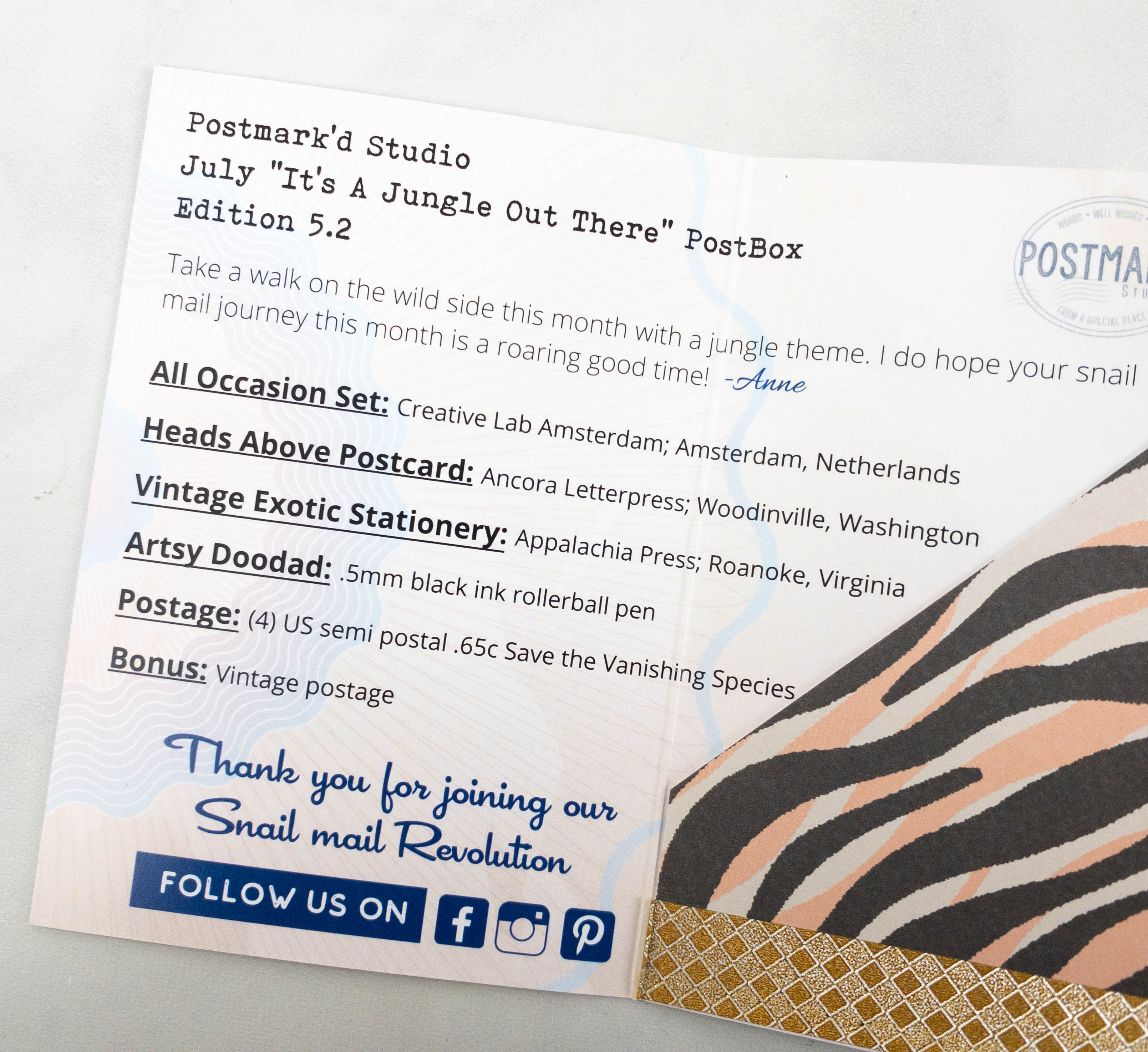 The information card has a list of the items inside the box.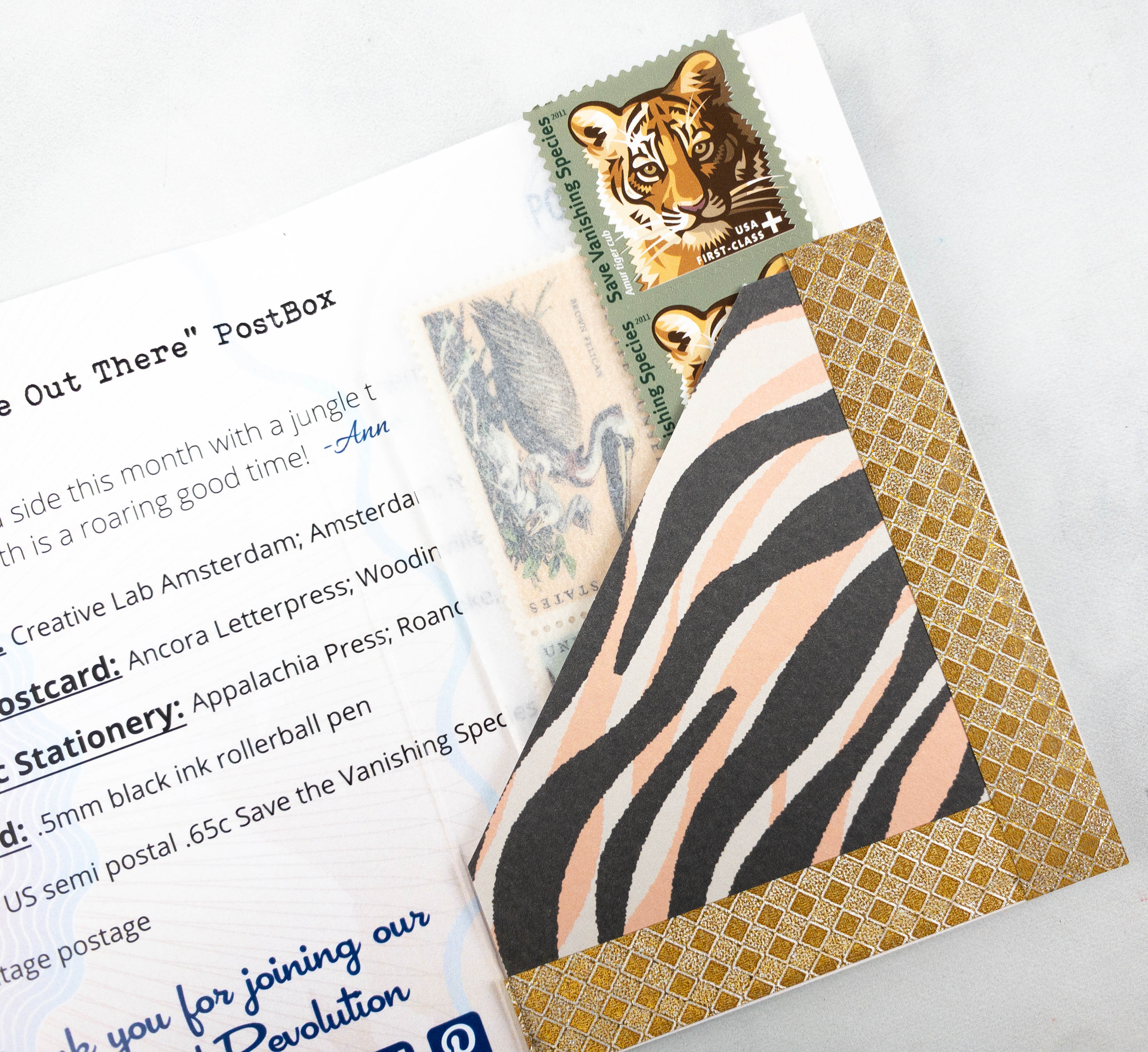 There's also a pocket for the included stamps.
Everything in my box!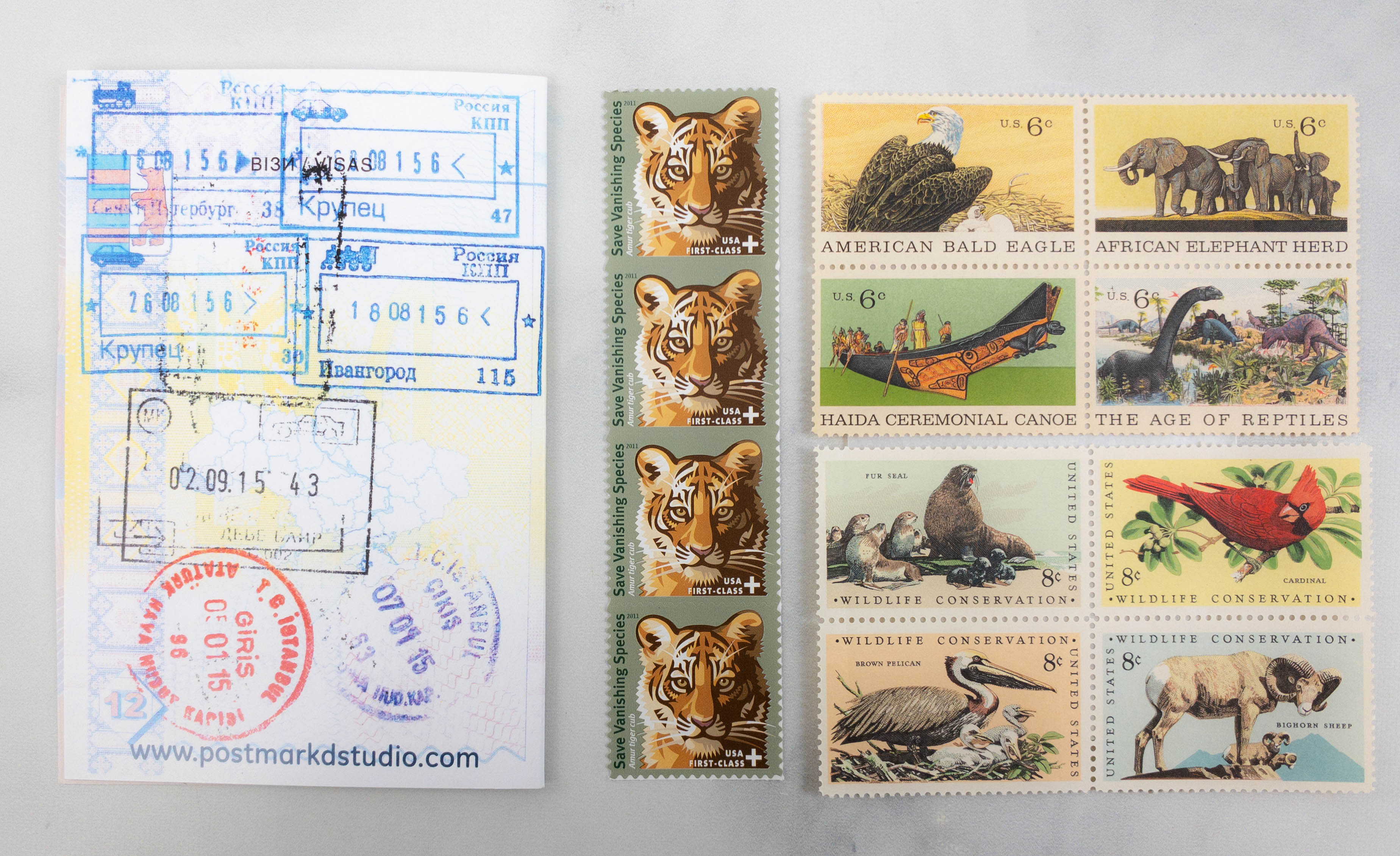 Postage. This month's postage stamps are related to the theme! It consists of animals from the wild and some stamps even have dinosaur illustrations on them.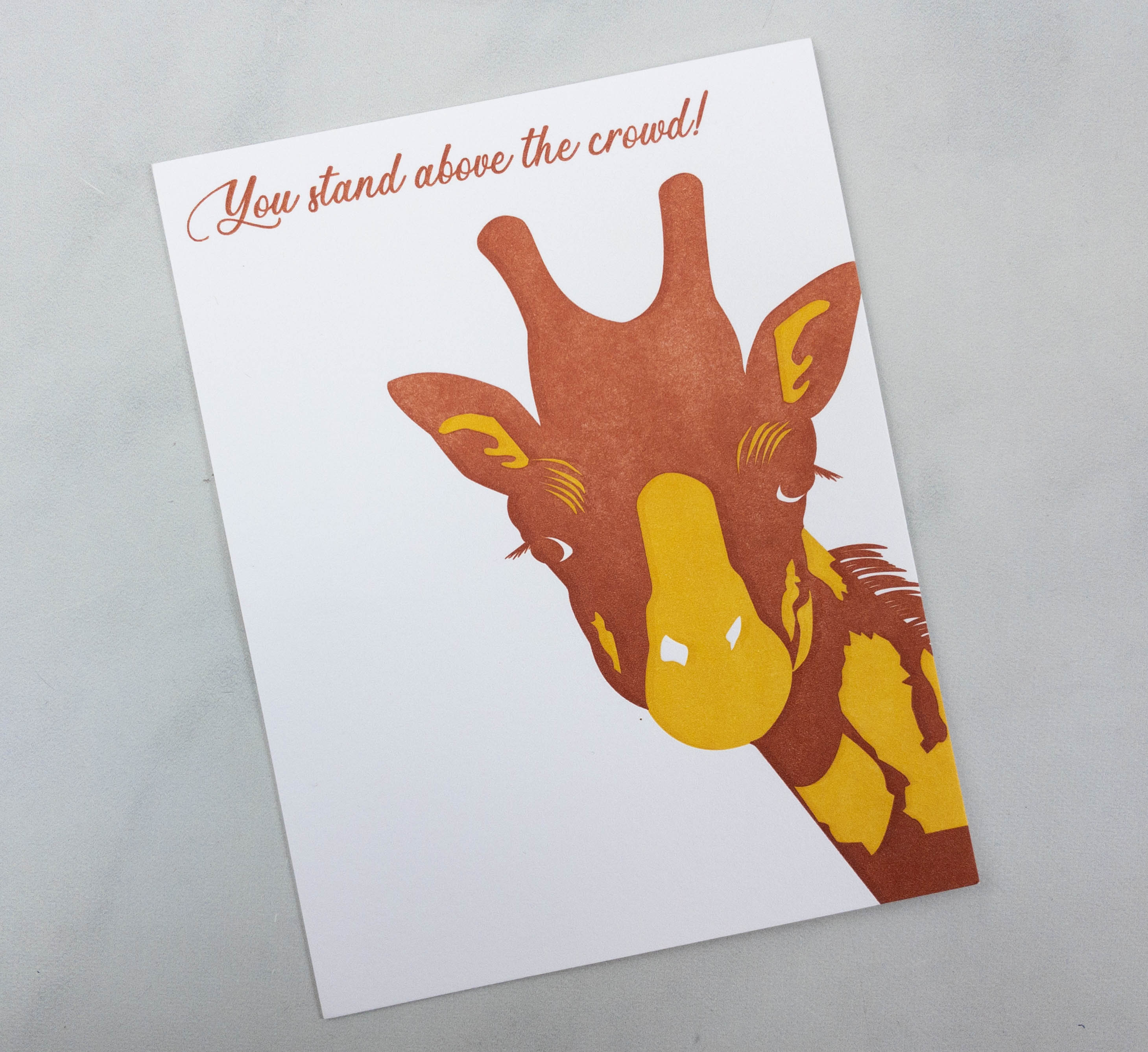 Postcard. The postcard that features a giraffe, with a text that says "You stand above the crowd!". I like it because it's fun and quirky!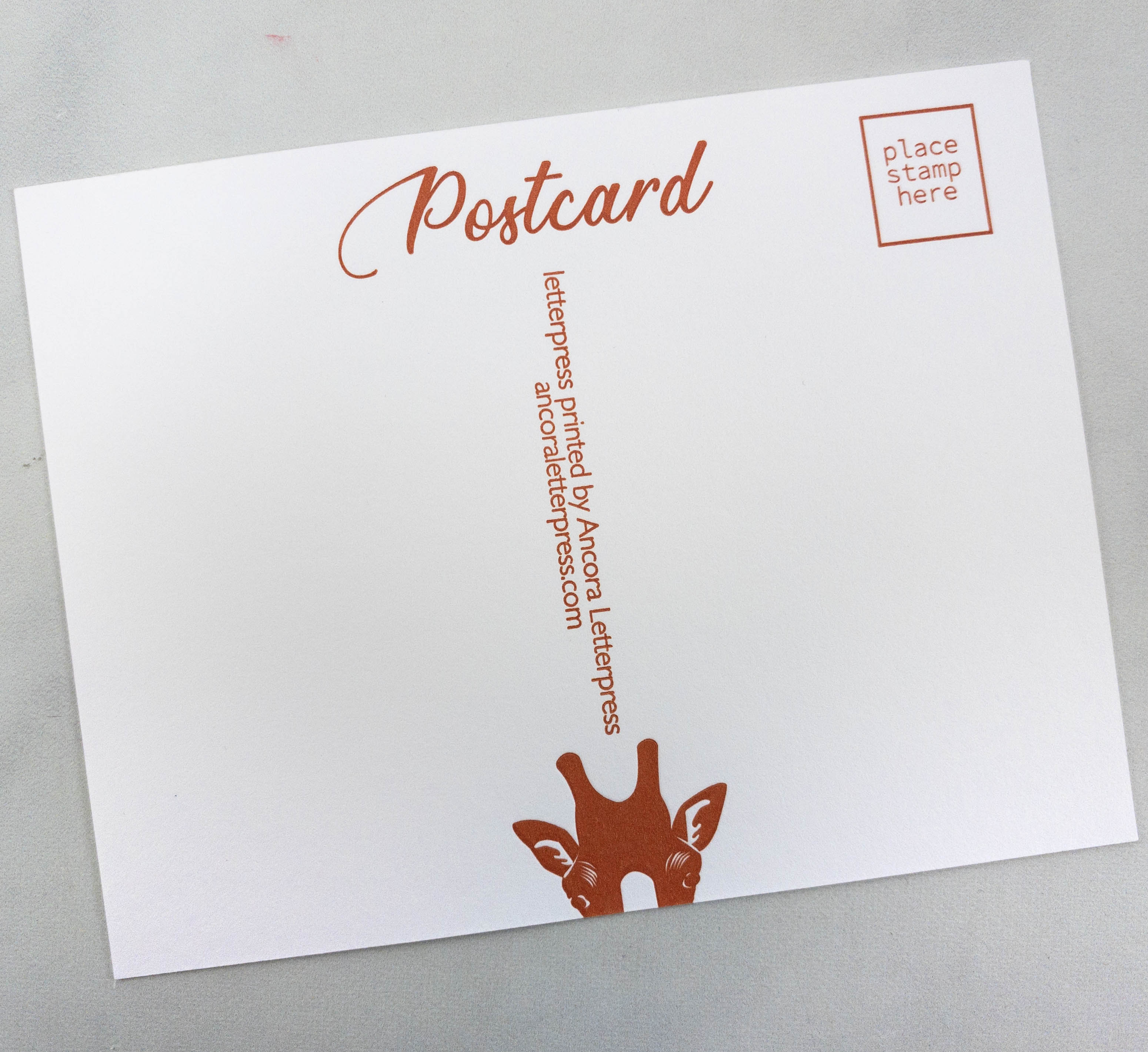 At the back, you can write your note along with the name and address of the person you're sending it to.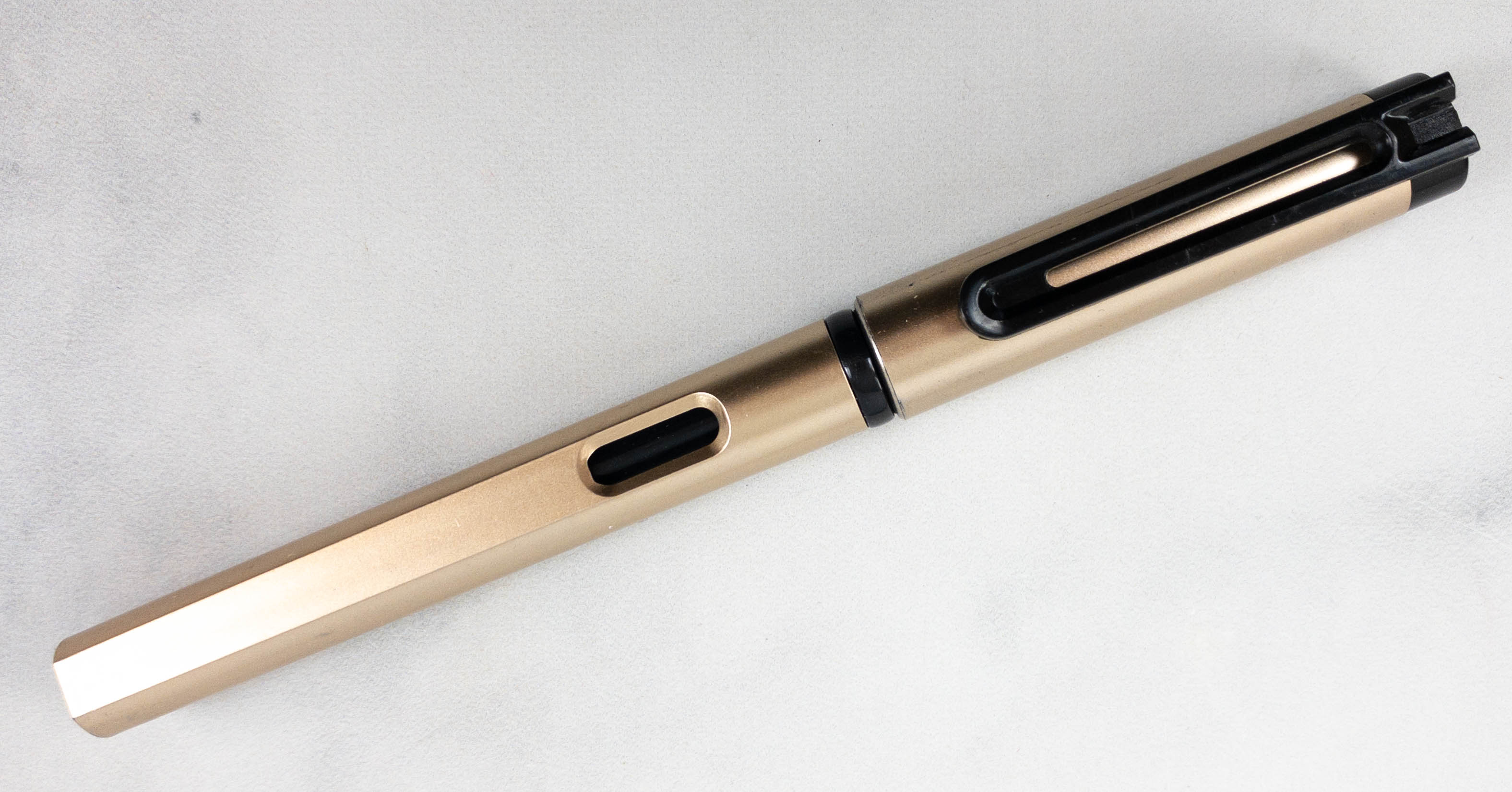 Rollerball Pen. They even included a pen in this box! It looks sleek in gold with black details.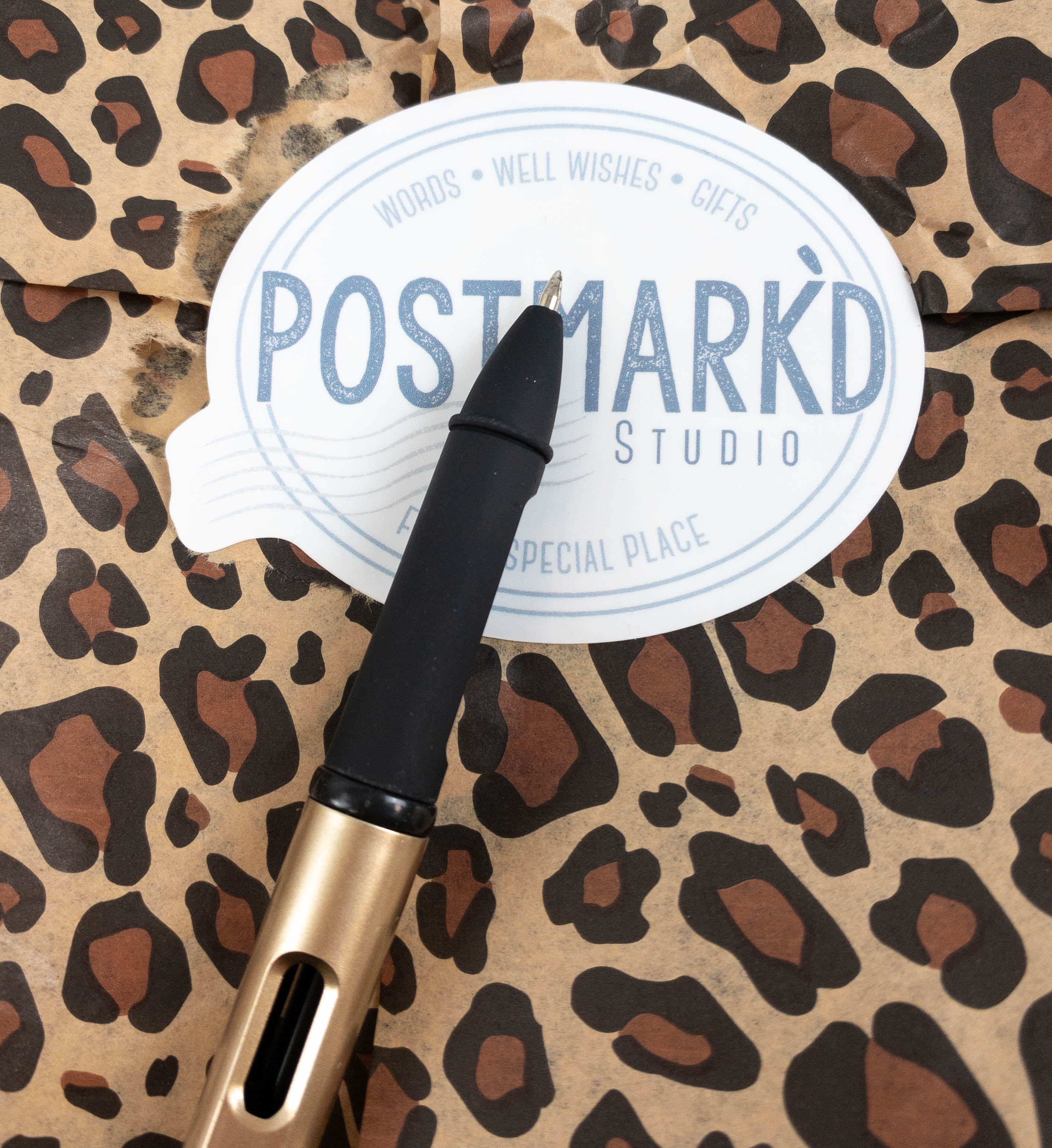 When you remove the cap, it exposes a rubber grip for easier control. This writes beautifully on paper, thanks to the smooth rollerball pen tip.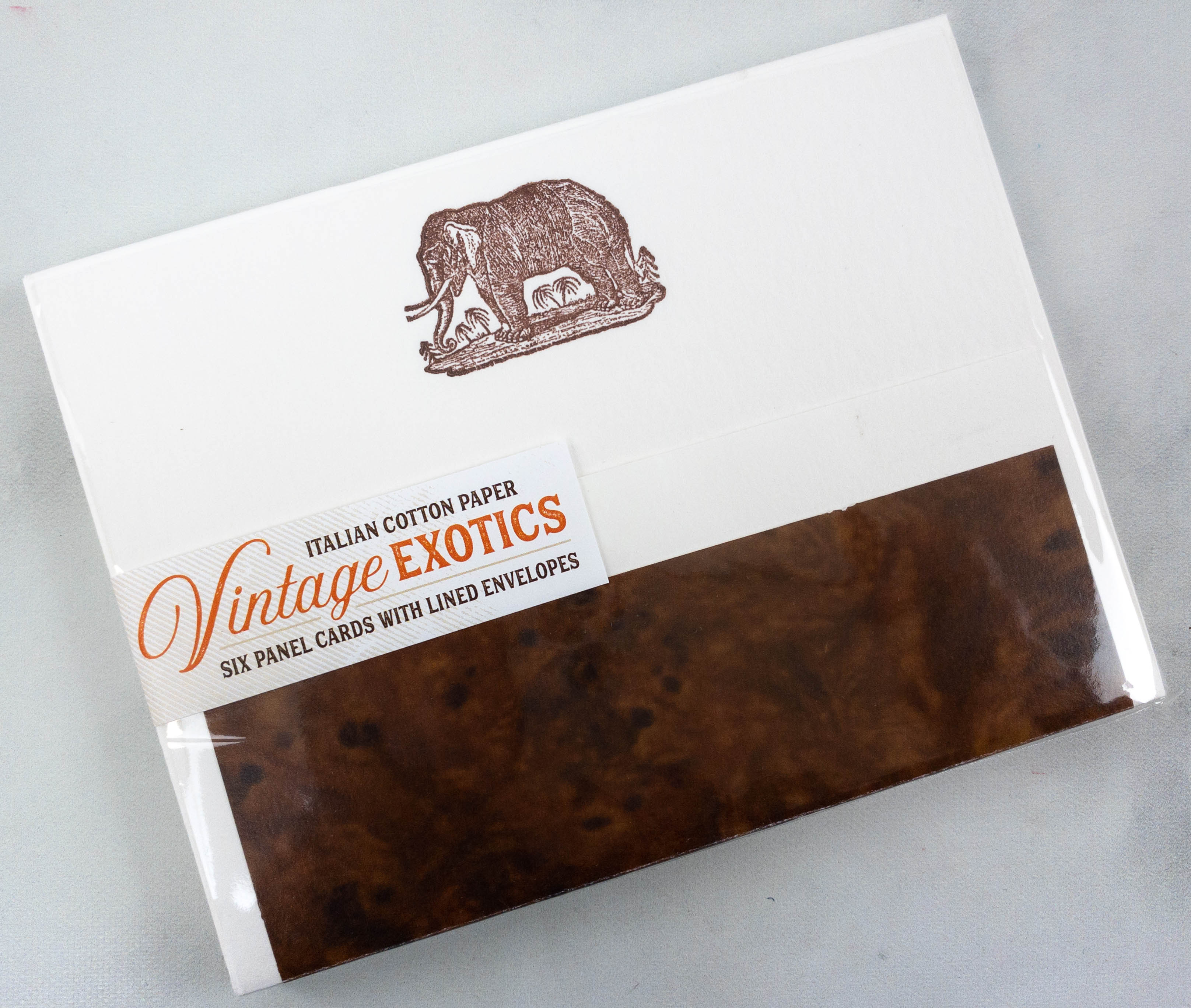 Six Panel Cards with Lined Envelopes. Here's another great addition to this box, panel cards with lined envelopes!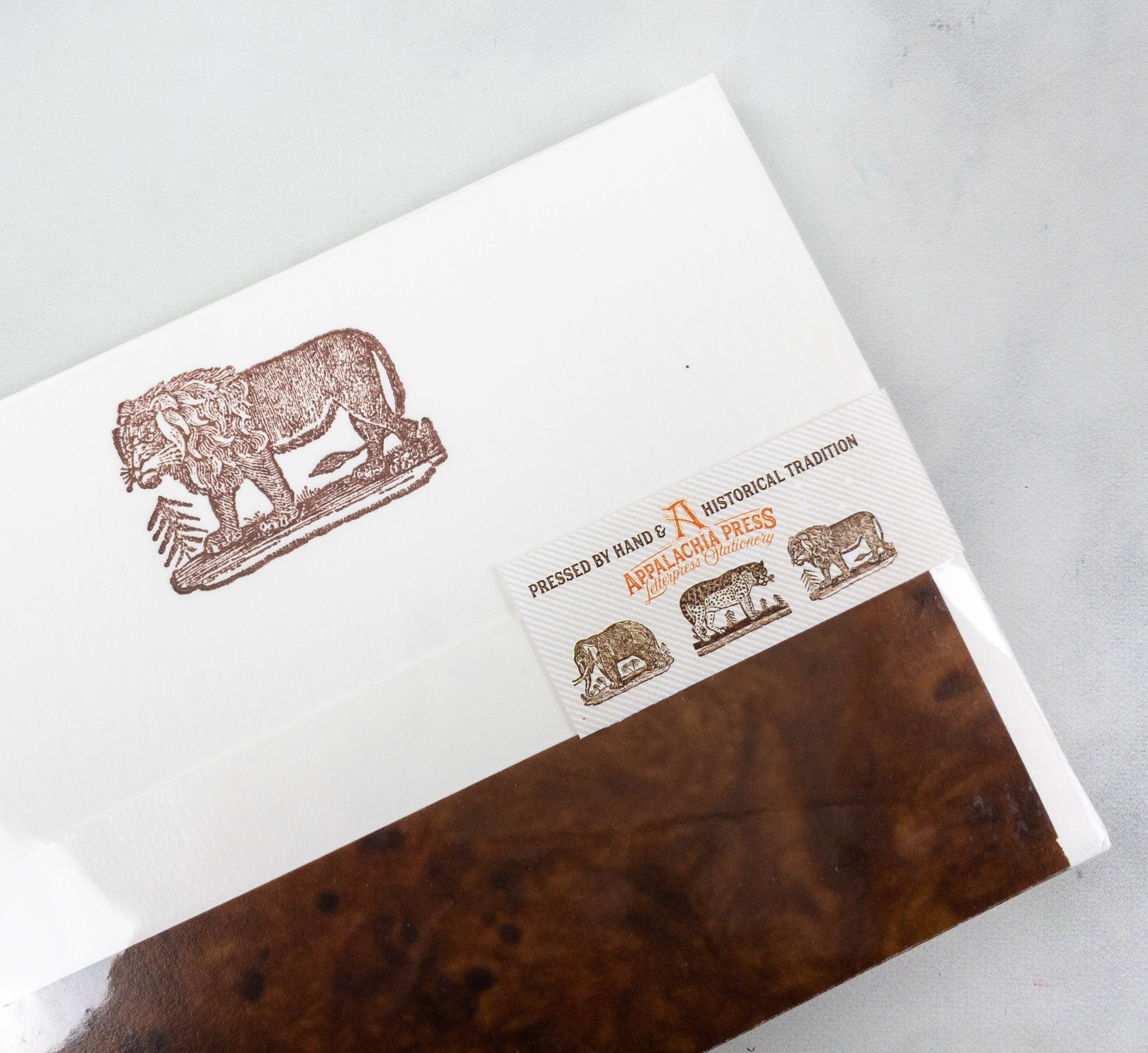 This set alone contains 6 pieces.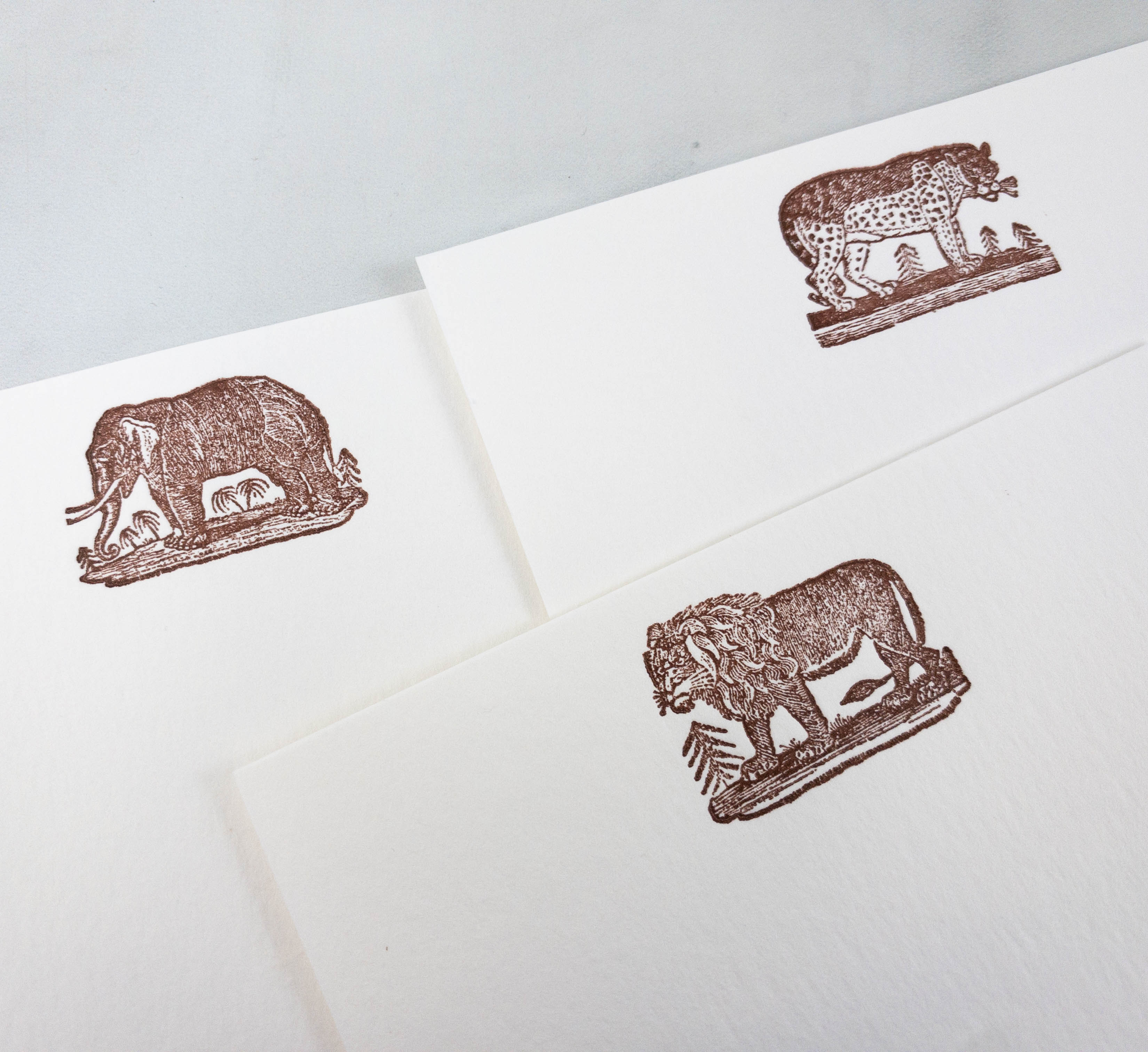 Each card has a lovely monochrome illustration of a wild animal. Of course, my favorite is the lion!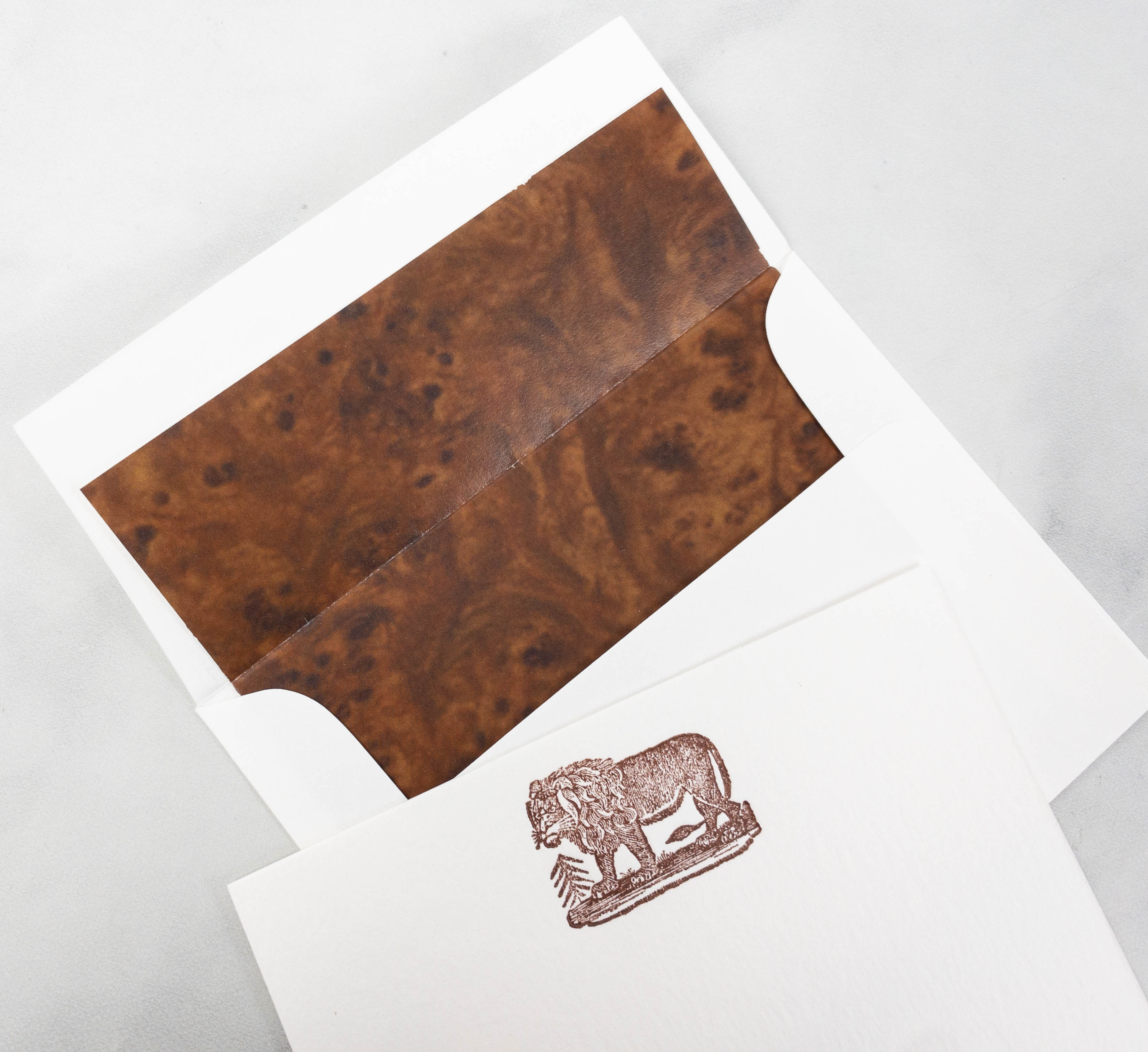 The envelopes may look plain on the outside but the inside is lined with with something that makes me think of mahogany. I love the color because it matches with the color of the animal printed on the card.
Greeting Cards. There's also these animal greeting cards which I find adorable and unique!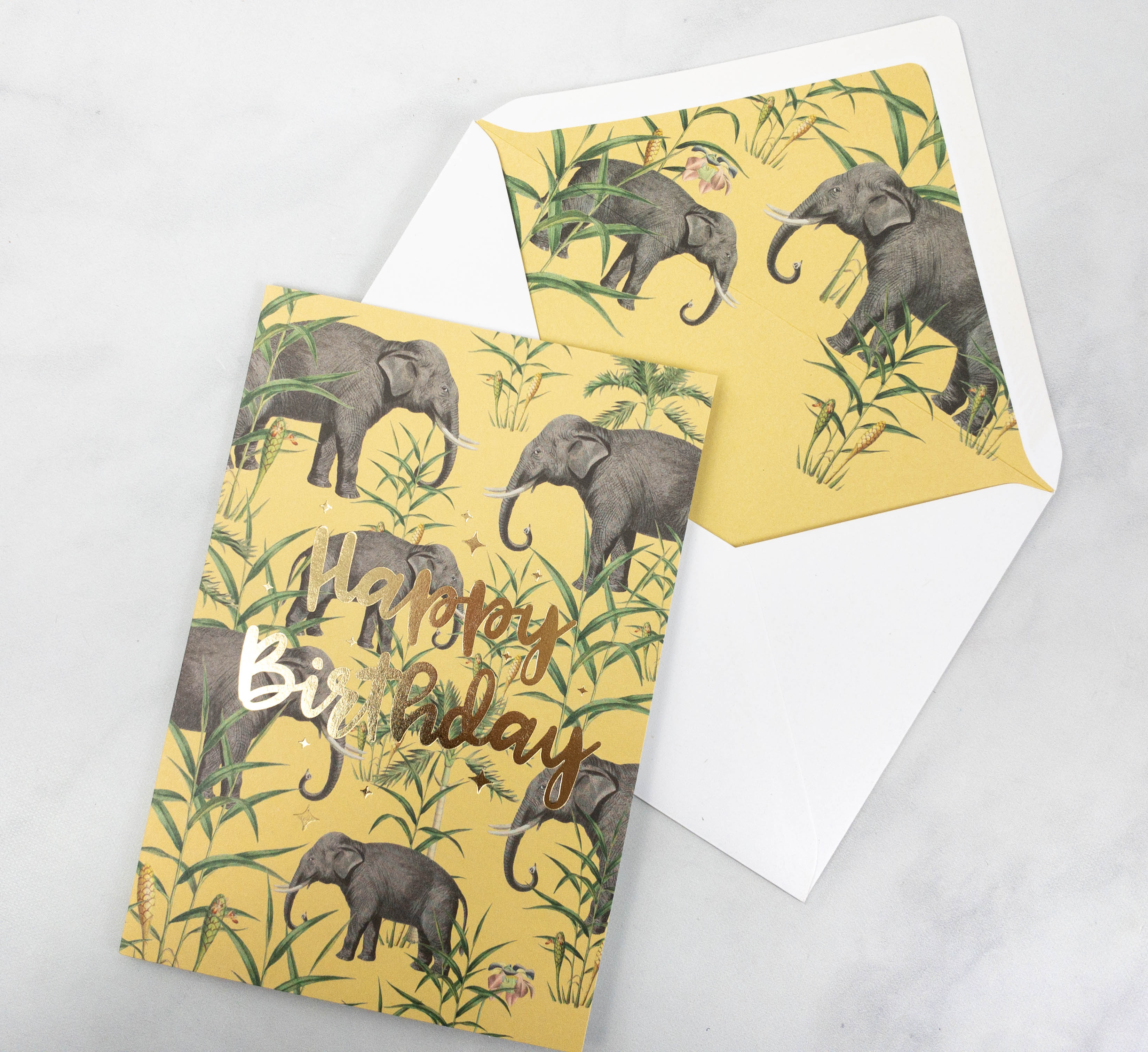 First up is a yellow card that features some elephants. The text says "Happy Birthday" and it's in gold foil.
The second card says "Hooray" so it's a great card to send to a friend who is celebrating a milestone! This card has a black background, which makes the leaves and the leopard stand out.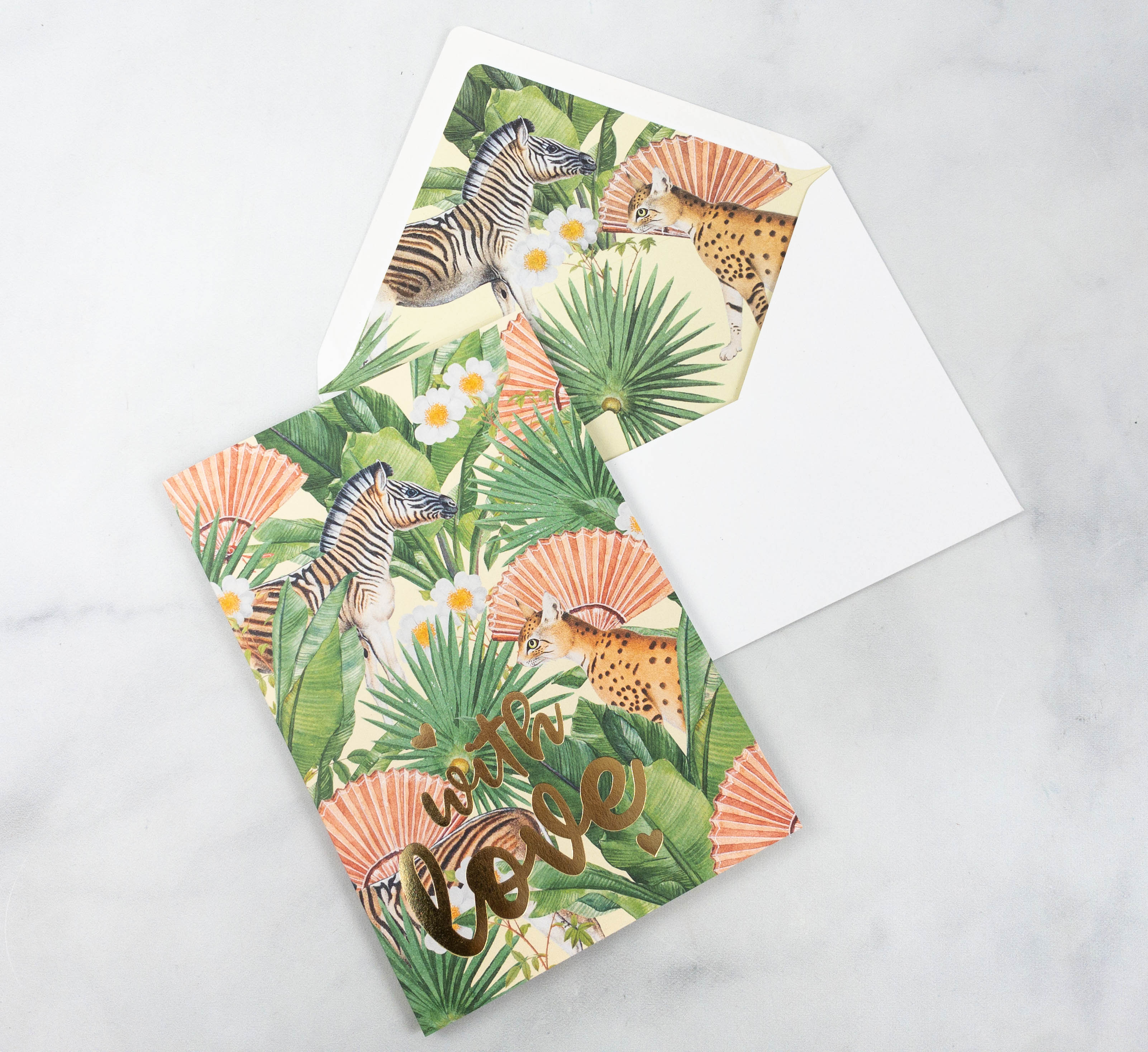 Lastly, this "With Love" card is a great card to send to a friend to let them know that you're thinking about them.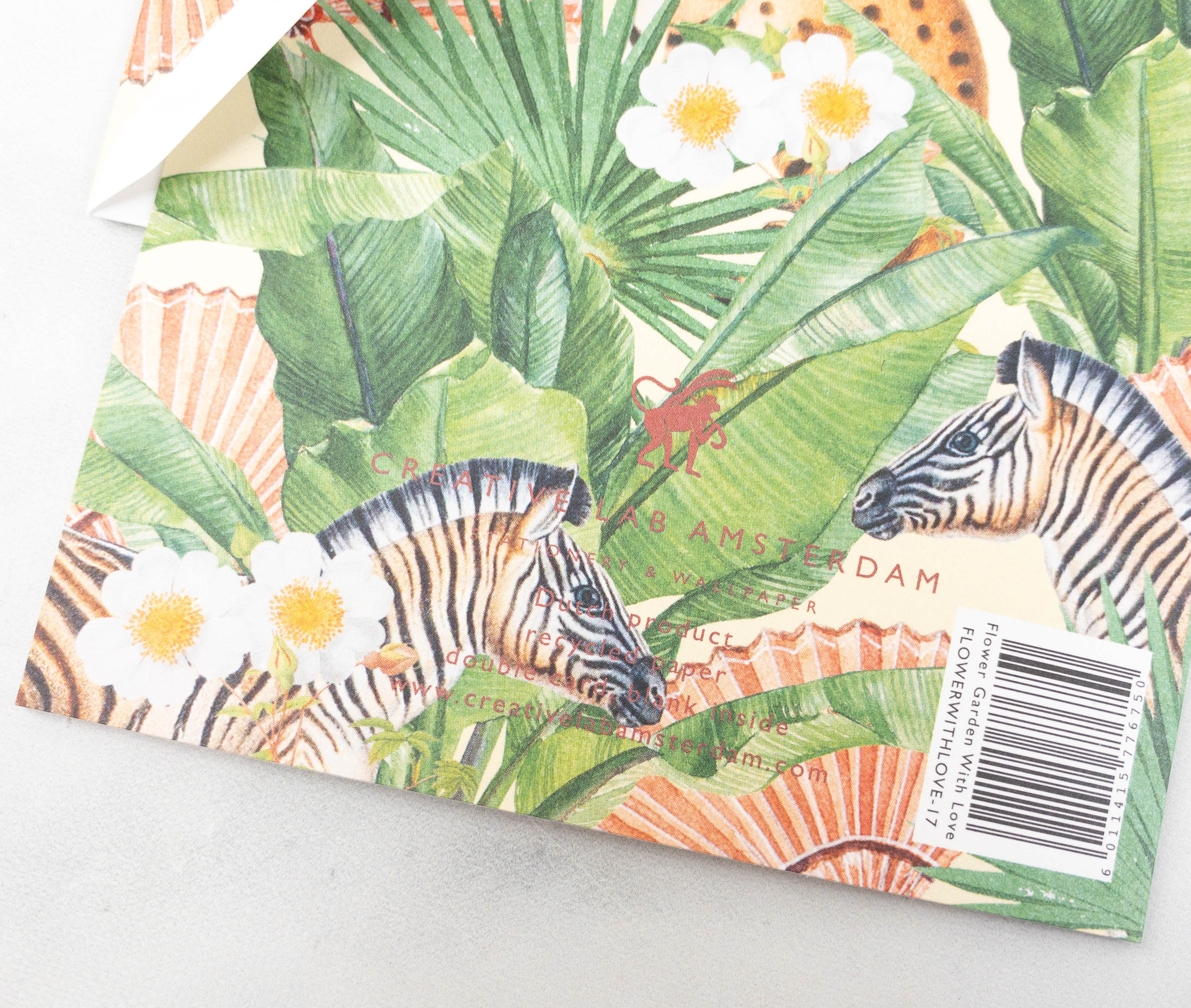 The design features some lovely florals along with some animals like these cute zebras!
I love this month's Postmark'd box because of all the stationery featuring different kinds of animals! The presentation is also really beautiful. Everything was packed with an animal print wrapping paper and they were even tied with a brown ribbon. Meanwhile, this month's greeting cards are so colorful and pretty! If I have to pick a favorite among them, it would be the hooray card because I like its classy appeal. The illustration is beautiful, as well as the gold foil text. I also liked the pen, plus the beautiful postage stamps. Overall, this was another cohesive curation and I couldn't ask for more!
What did you think of this month's PostBox? Which card was your favorite?