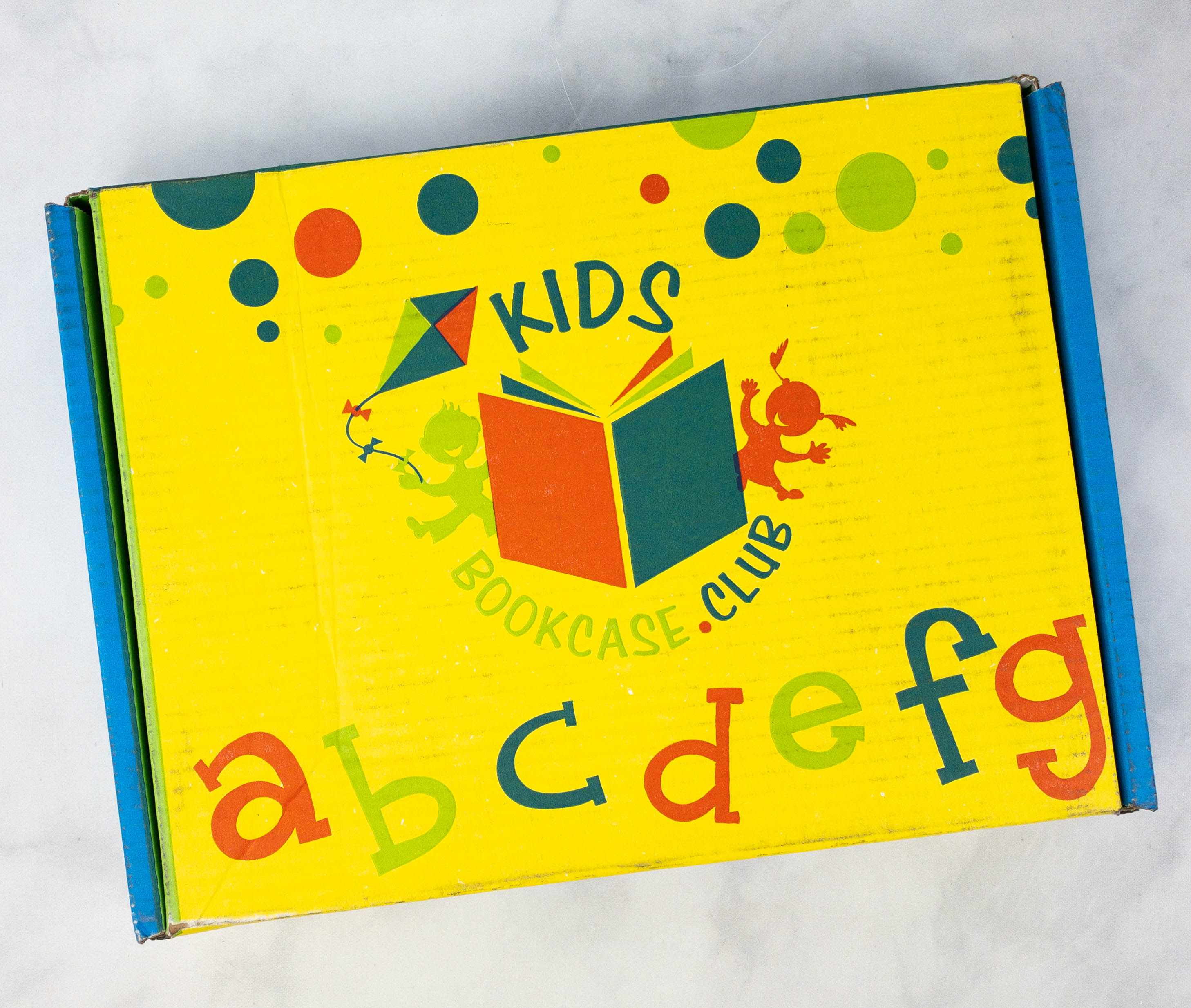 BookCase.Club now has a subscription for children of all ages – the Kids BookCase Club! Starting at $9.99 each month, you'll get a monthly shipment of handpicked kids books that you and your kids will surely love. Each BCCKids case comes with three handpicked children's books, chosen to ignite the imagination and inspire creativity.
You can customize the subscription depending on your child's gender and age range. Available age categories are newborn to 2 years old, 2 to 4 years old, 5 to 6 years old, 7-8 years old, and pre-teen.
This is the review of the BOYS 5-6 YEARS OLD!
DEAL: Save 50% on your first month! Use coupon code HELLOSUB501M. OR Get 10% off your entire order! Use coupon code HELLOSUB10.
BookCase.Club's kids box made our readers' choice list of best book subscription boxes for kids!
The books were wrapped in tissue paper.
Everything in the box!
Farm Fleet by Finn Coyle ($8.09)
Sandy the farmer introduces the machines that help him on the farm. Children will discover an assortment of machines, including a tractor, baler, spreader, harvester and plow. As children are asked if they know what each machine does, the answer is revealed under a sturdy full-page flap.

About the Finn's Fun Trucks series: Written by 11-year-old truck enthusiast Finn Coyle, the Finn's Fun Trucks series provides a vocabulary-rich introduction to transportation for truck-loving children with the help of a diverse range of vehicle operators and community helpers. Each spread has a full page lift-the-flap feature providing a wealth of learning and discovery in each book.
This fun book is written by 11-year-old truck enthusiast Finn Coyle. It features different kinds of farm machines and how each of them help farmers in their jobs.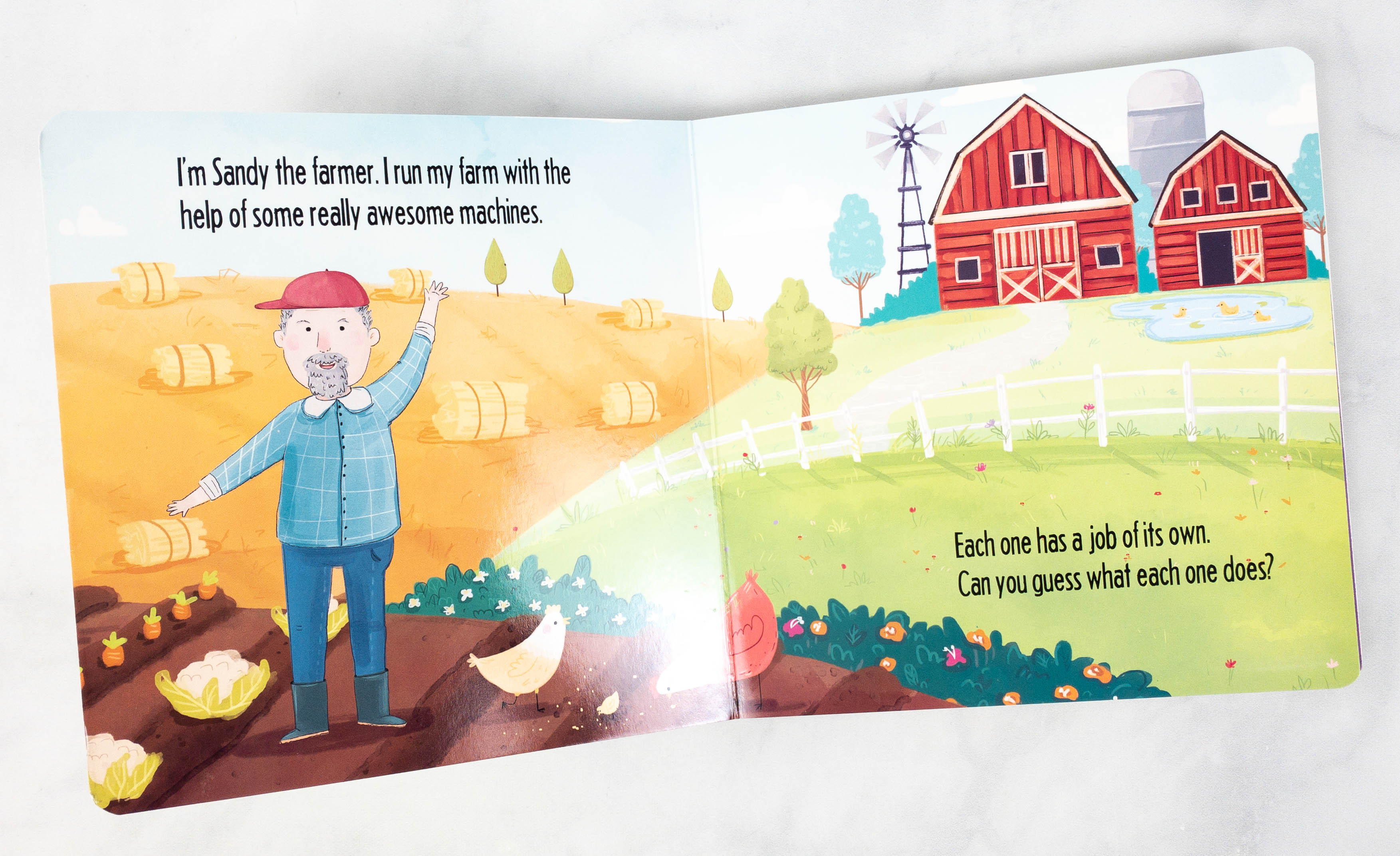 Beautiful and colorful illustrations accompanied the engaging and informative contents of the book.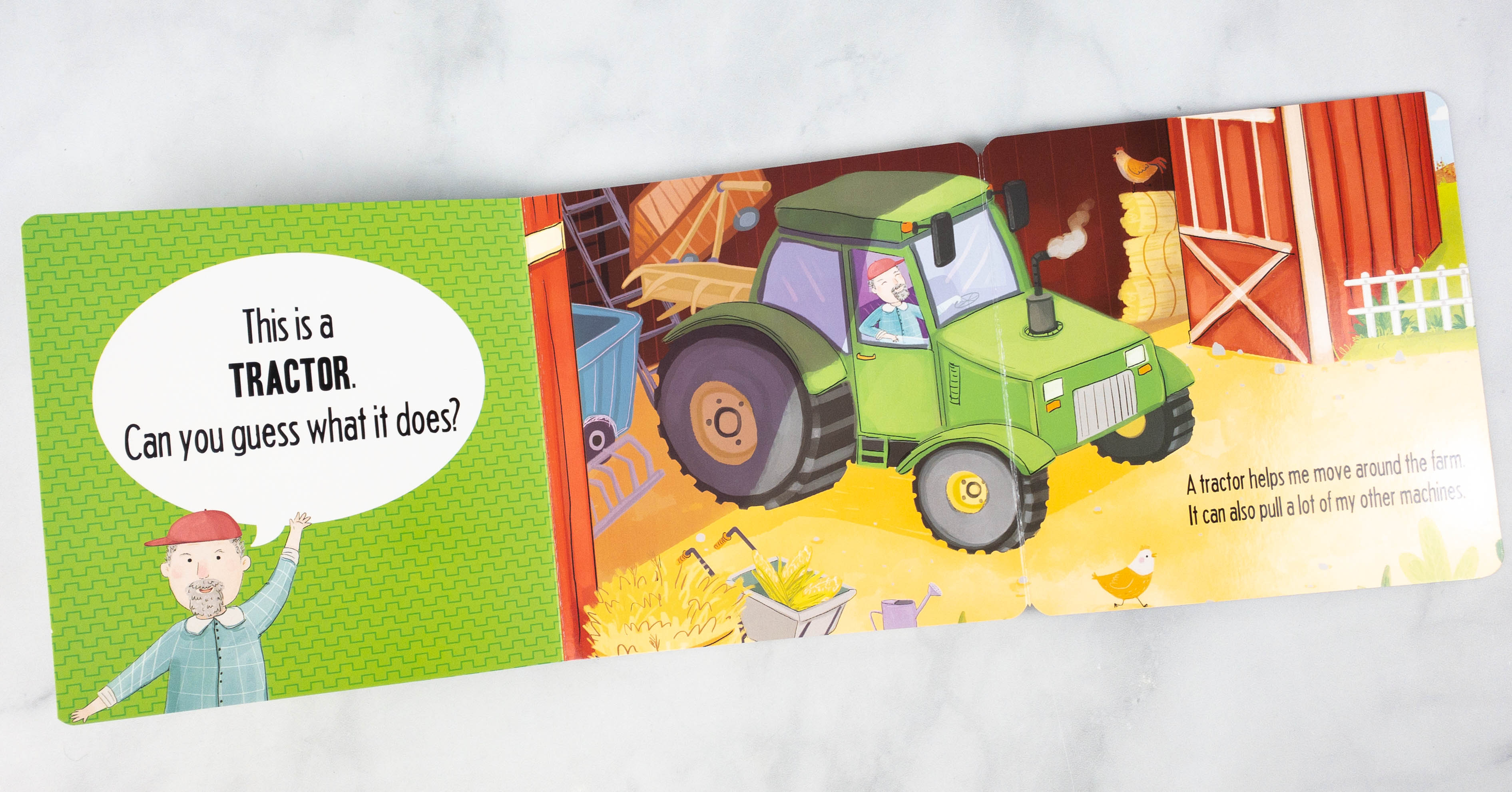 The pages are sturdy! They don't easily get worn out, despite the constant page turning.
Uh-oh, Rollo! by Reed Duncan ($9.99)
For fans of Tiny, Biscuit, and Charlie the Ranch Dog comes an easy-to-read series about a rambunctious, mischievous, and totally lovable bulldog, Rollo!

Rollo is a good dog.
But sometimes he does things
that get him into trouble.

Meet Rollo, a little bulldog with a BIG personality. Rollo loves to dig, but sometimes he digs too much. He loves to chase things, but sometimes he chases things he should not–like a chipmunk that's heading for a wall! Follow Rollo for an action packed day as he gets in–and always out, of course–of trouble.

With easy-to-read vocabulary and lively illustrations, this book is perfect for progressing readers.
This book is about Rollo, a little bulldog with a big personality! My kids love books about dogs and this one is perfect.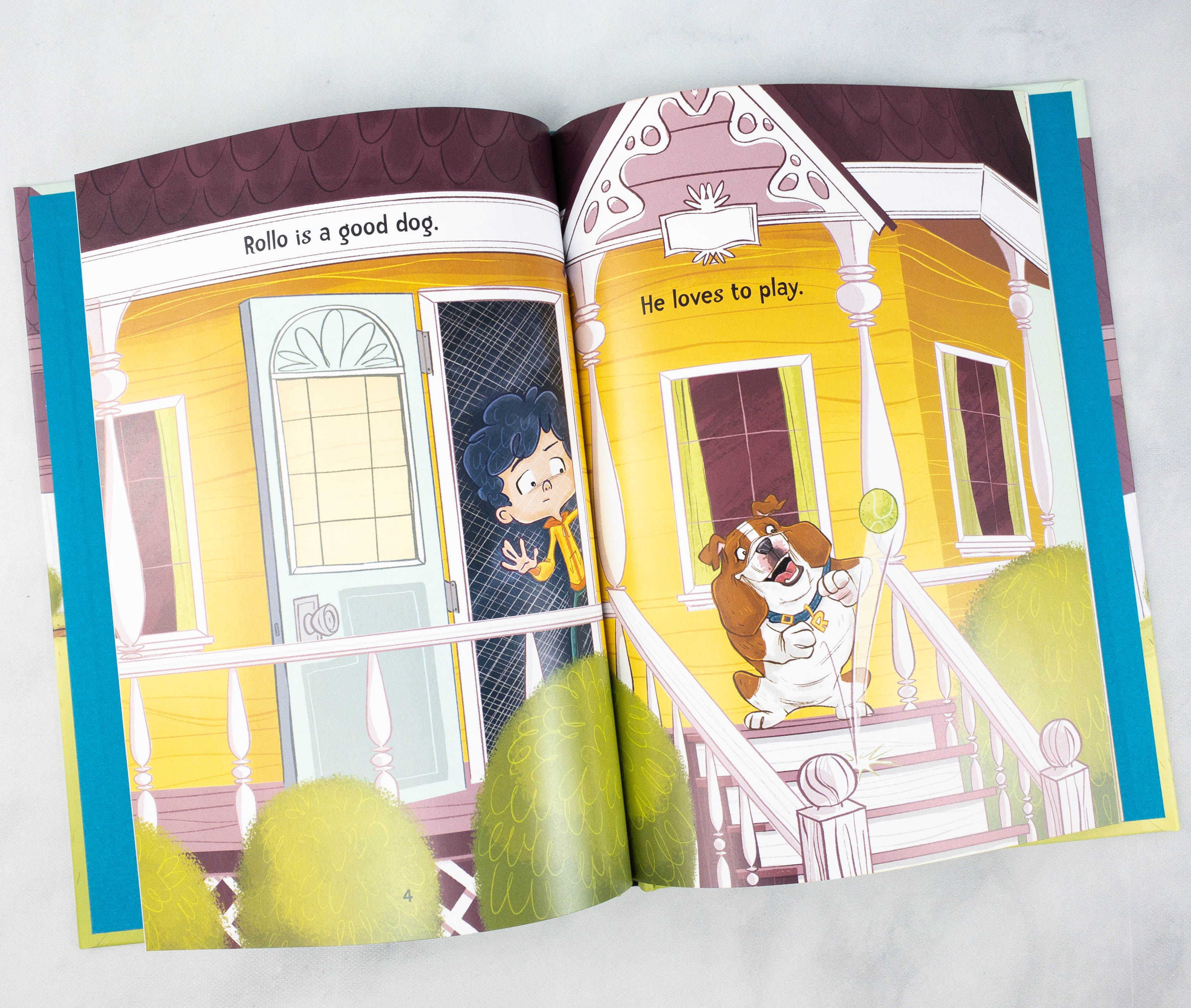 Just like our dogs, Rollo is playful and filled with energy.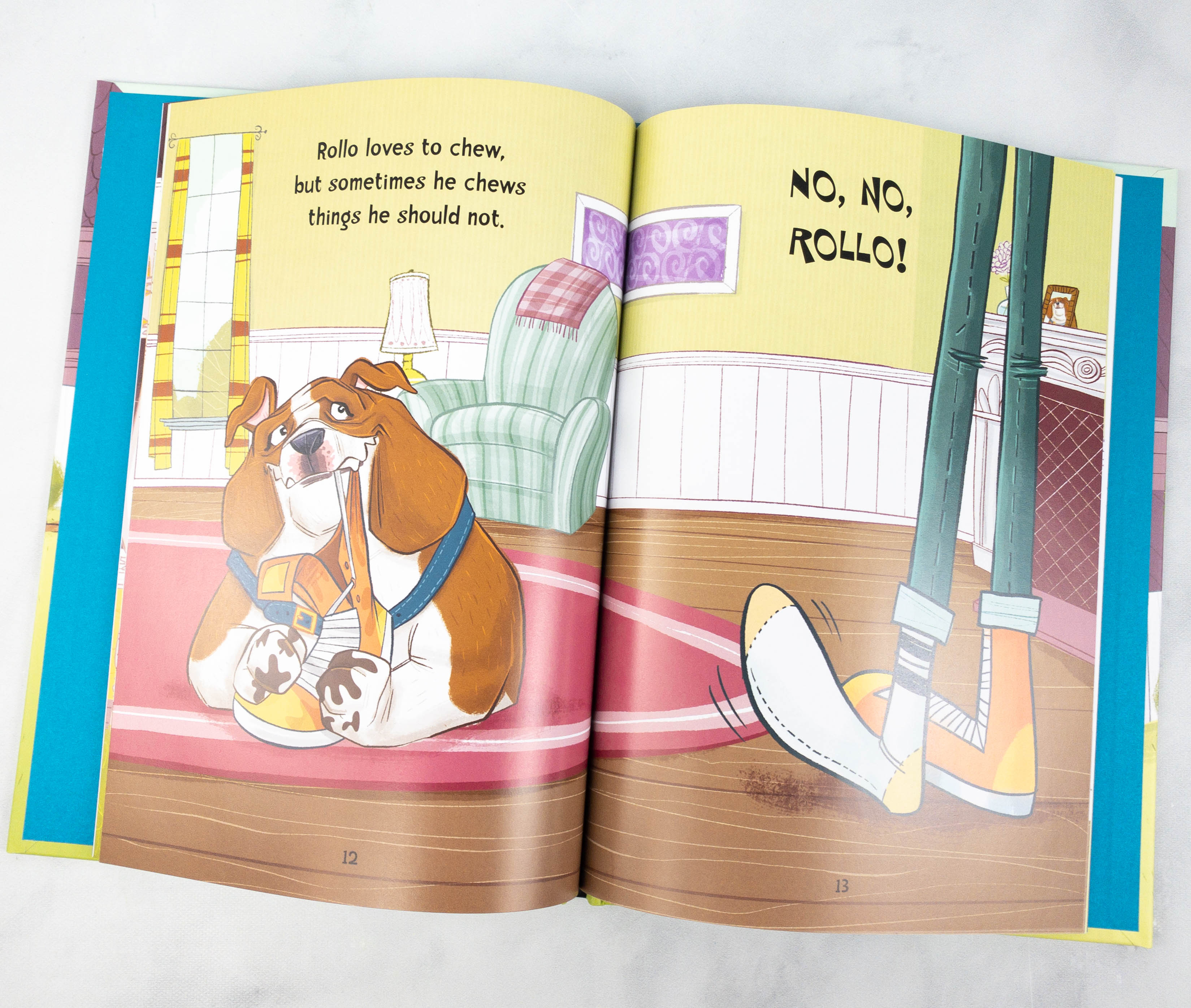 It contains easy-to-read texts and simple vocabulary!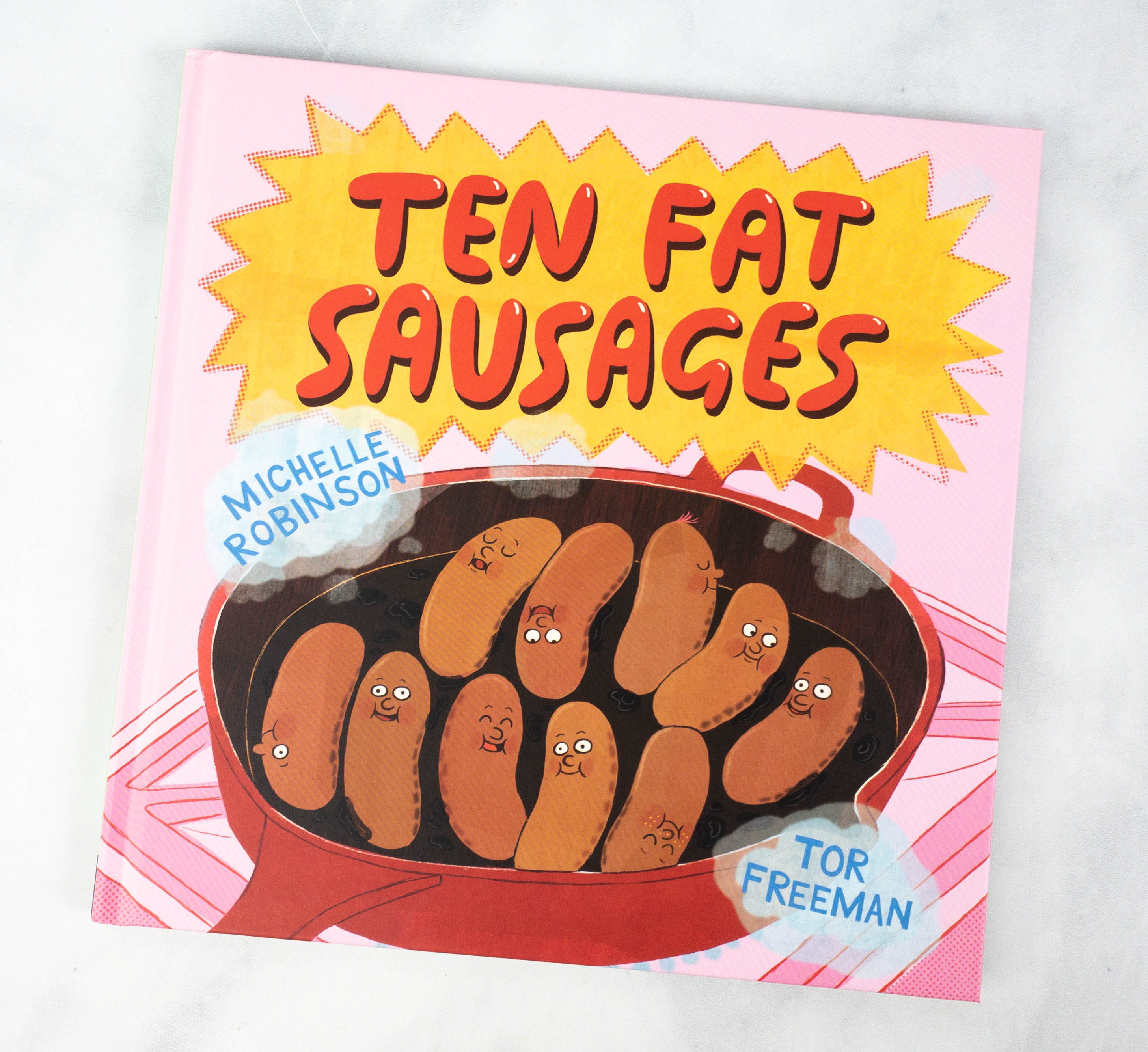 Ten Fat Sausages by Michelle Robinson ($10.99)
Count along in this hilarious rhyming picture book as ten sizzling sausages attempt a daring escape from the frying pan! But with a kitchen full of dangers, will they make it out alive?

Ten fat sausages sizzle in a pan… a place, they realize, where they do not want to be. So they decide to do something daring. Try something new. They're going to make a run for it.

Come on a great escape through the kitchen as we follow each sausage on their journey. Will they succeed? Or will the cat, blender, or fan prove their downfall? Hilarious and merciless, this is a story of underdogs who dare to dream of freedom, and find out along the way… it may not be so easy.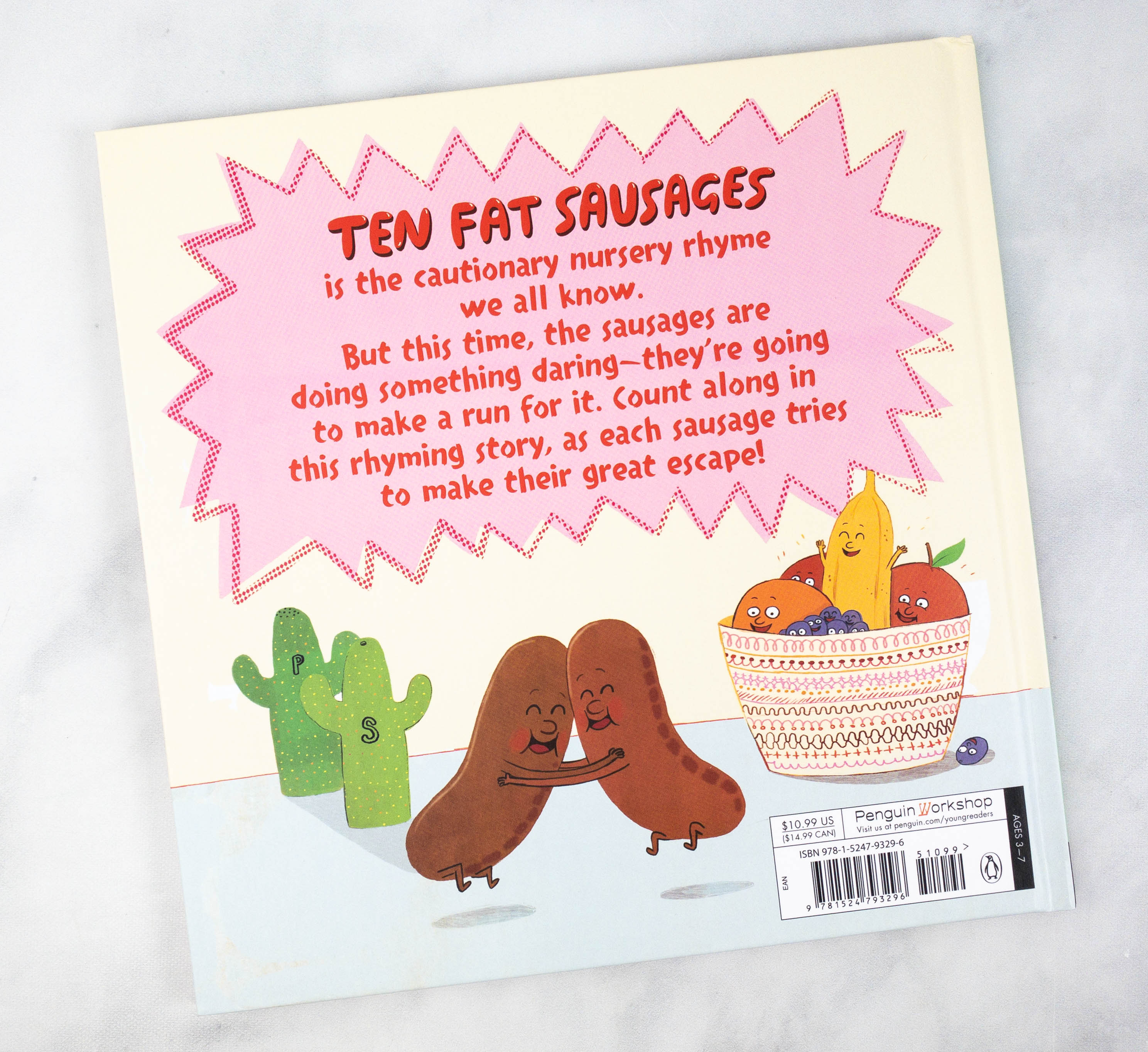 This story is inspired by the poem Ten Fat Sausages.
The fun illustrations and rhyming texts are a nice way to capture the attention of young readers.
The sausages wanted to avoid being eaten and they gave my kids a good laugh because of the things they did to escape! This one got LOTS of giggles!
My kids loved this month's books from Kids BookCase Club! There's a book that introduced them to farm machines, a book about a playful dog, and a fun book inspired by a poem about sausages. These books kept them occupied and they can't get enough of the stories, especially the one with sausages. What's great about this subscription is that they curate books based on kids' age, so you'll only receive what's appropriate for them. Overall, it was another well-thought-out set of books!
Are you getting Kids BookCase Club?