Look Fantastic offers limited edition boxes from time to time. Recently, they released a limited edition box focused on hair care products, the Look Fantastic Limited Edition Hair Edit. It's $35 for a one-time purchase and it will include 8 premium haircare products with a promised retail value of over $95.
DEAL: Save $10 on LookFantastic's Limited Edition Hair Edit with coupon code HAIRBOX10.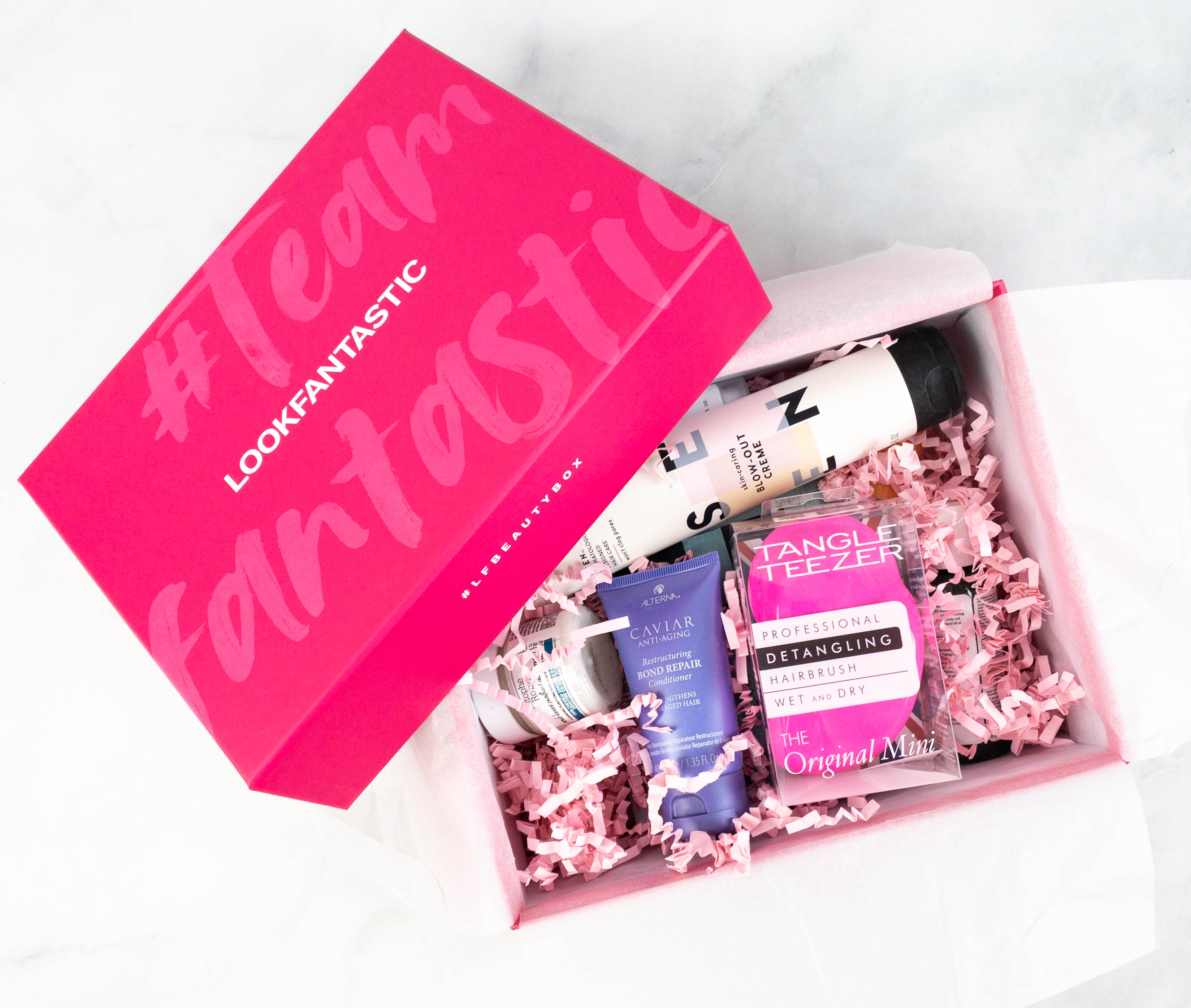 Everything was packed in a pink box.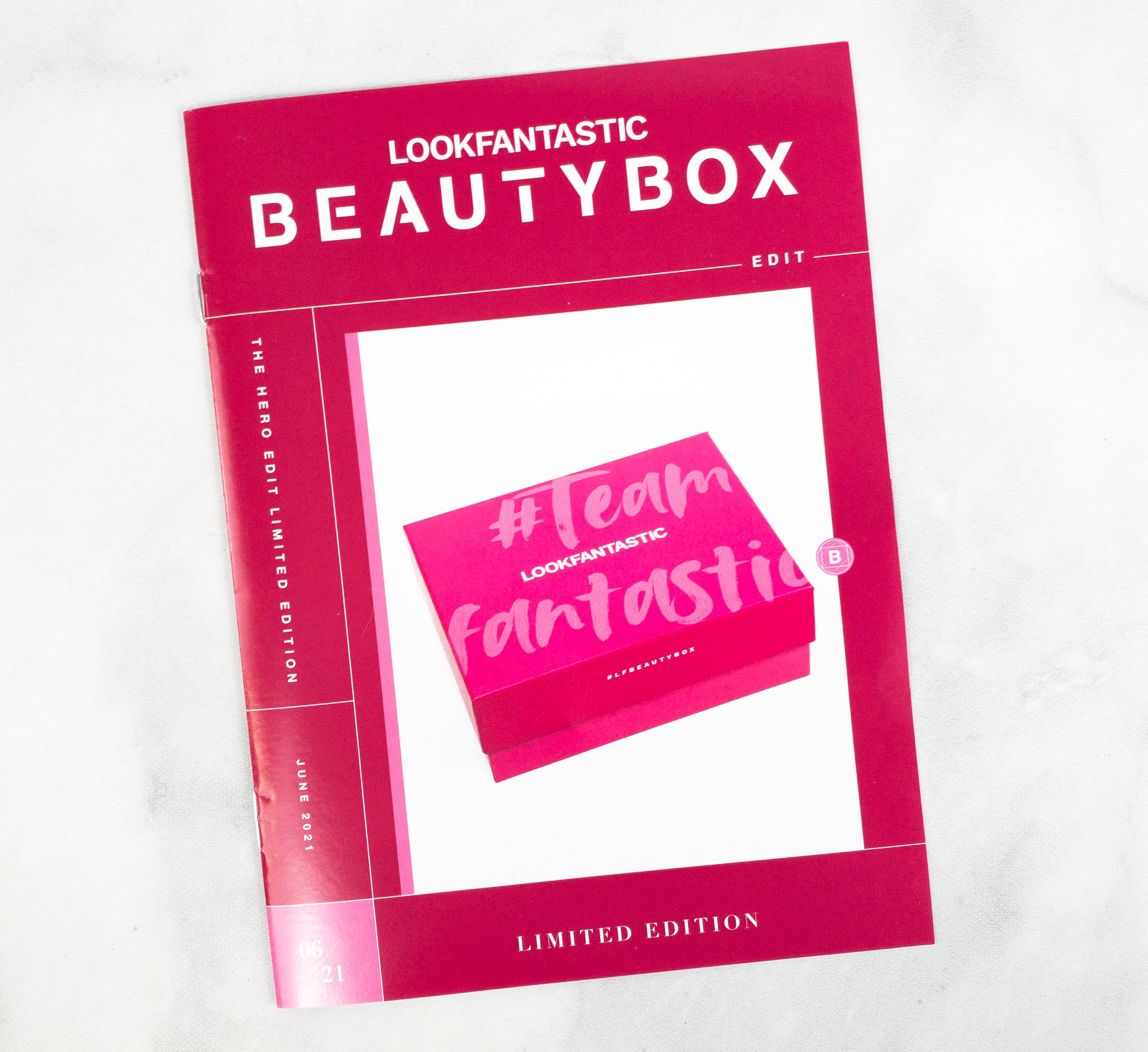 It also includes a pamphlet. The cover features a photo of the box itself.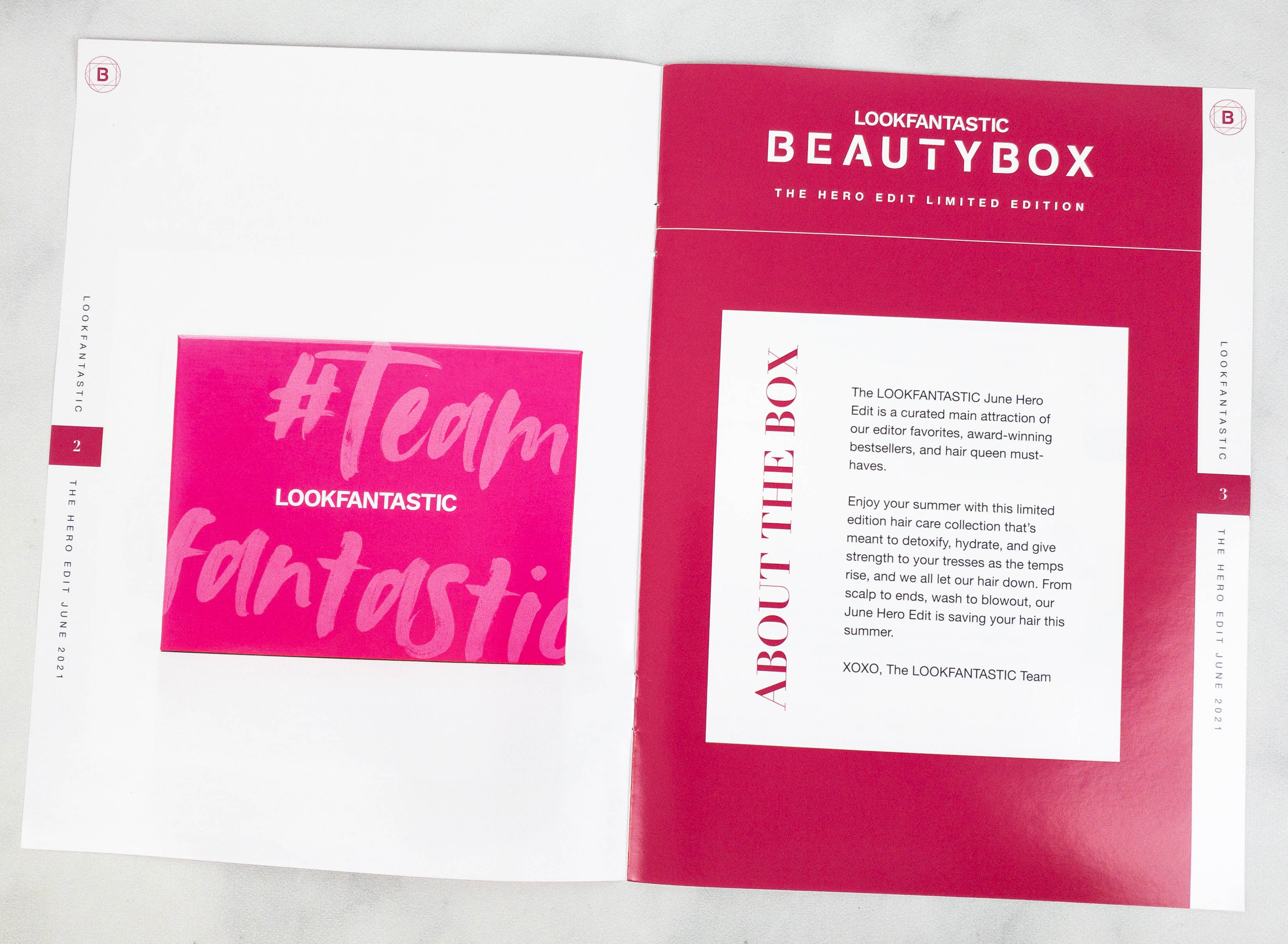 Inside is a message from the LOOKFANTASTIC team, telling us more about the box.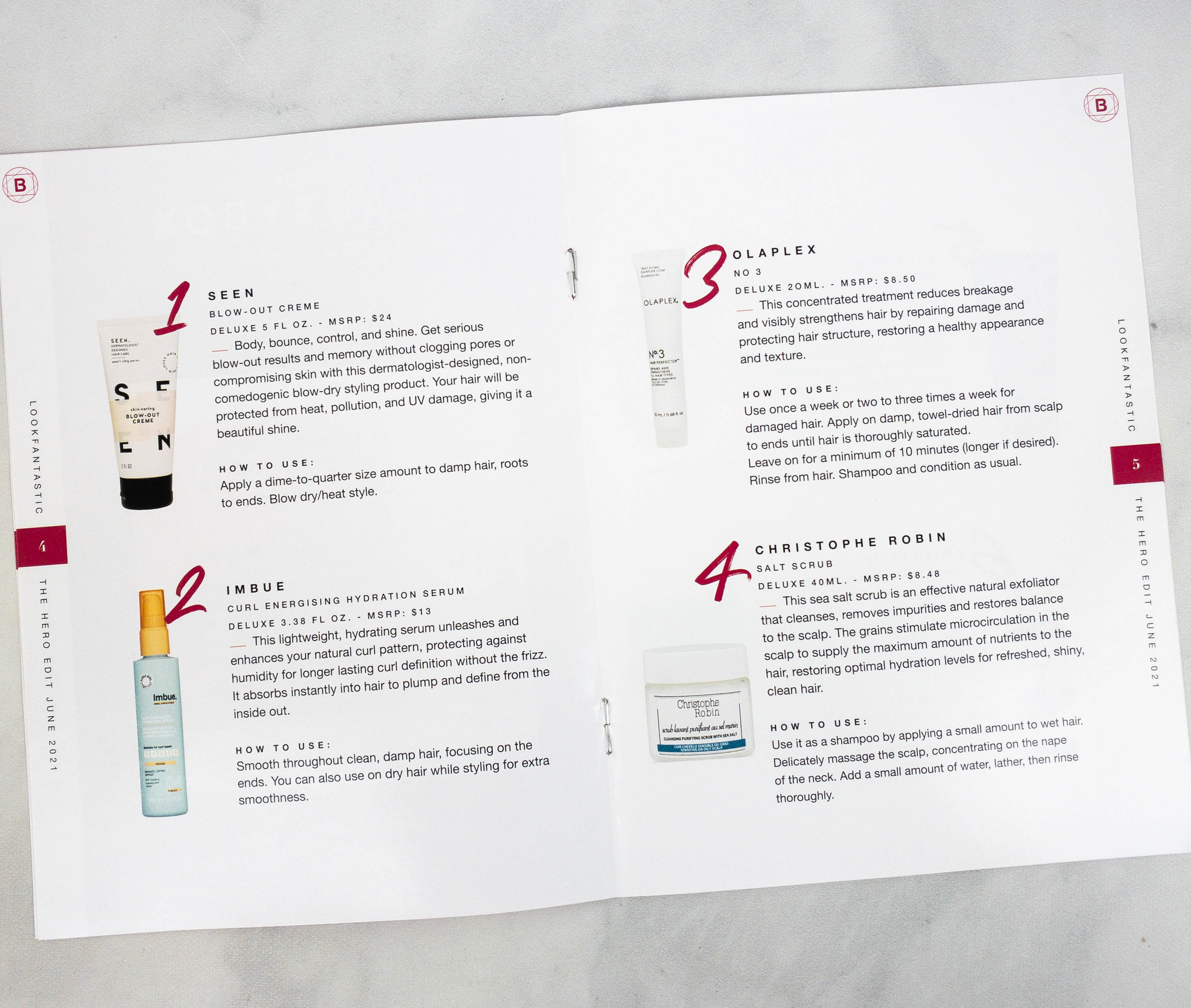 It also lists all the products in the limited edition box, along with individual photos and descriptions.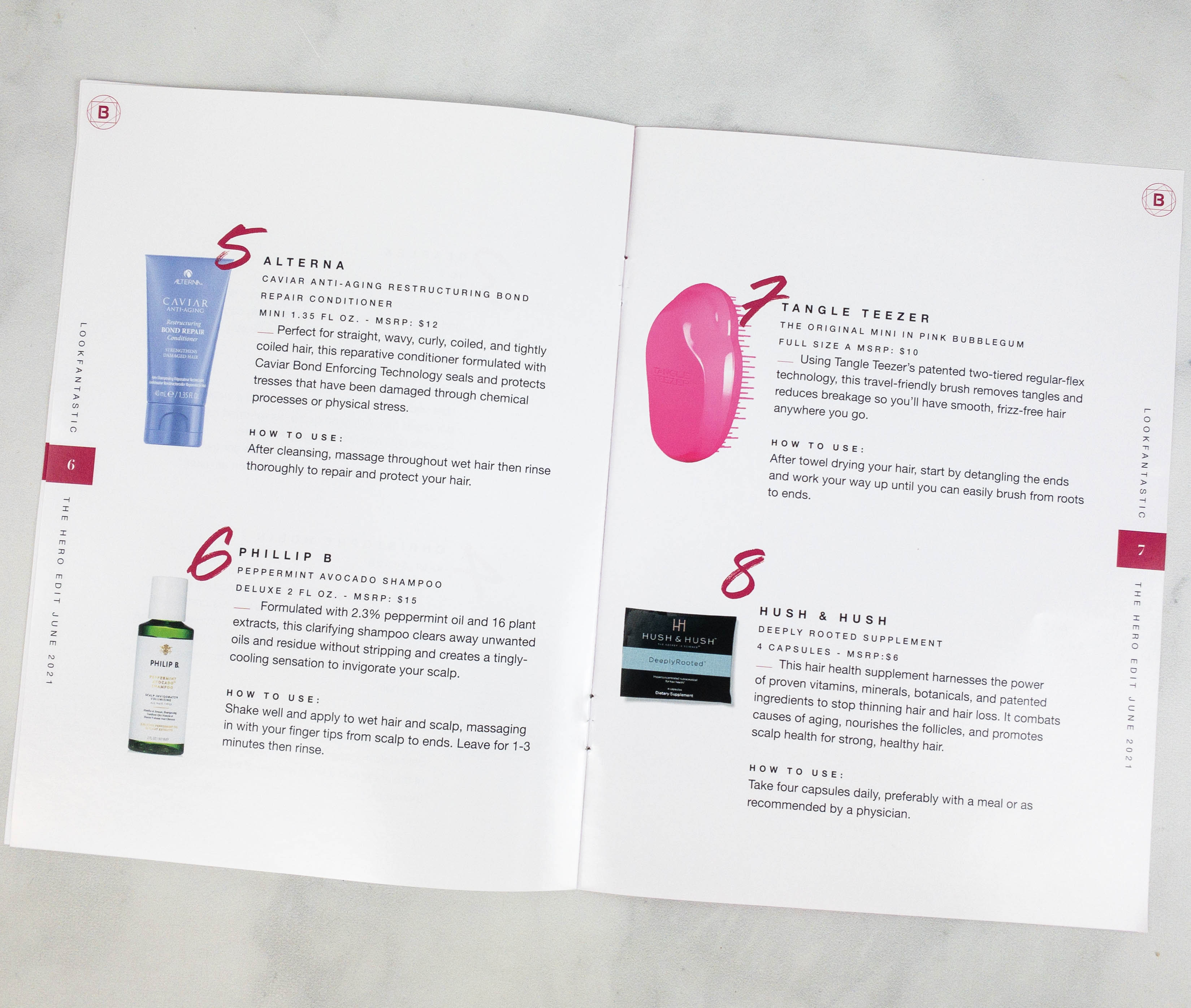 They even included usage tips and the MSRP of the products!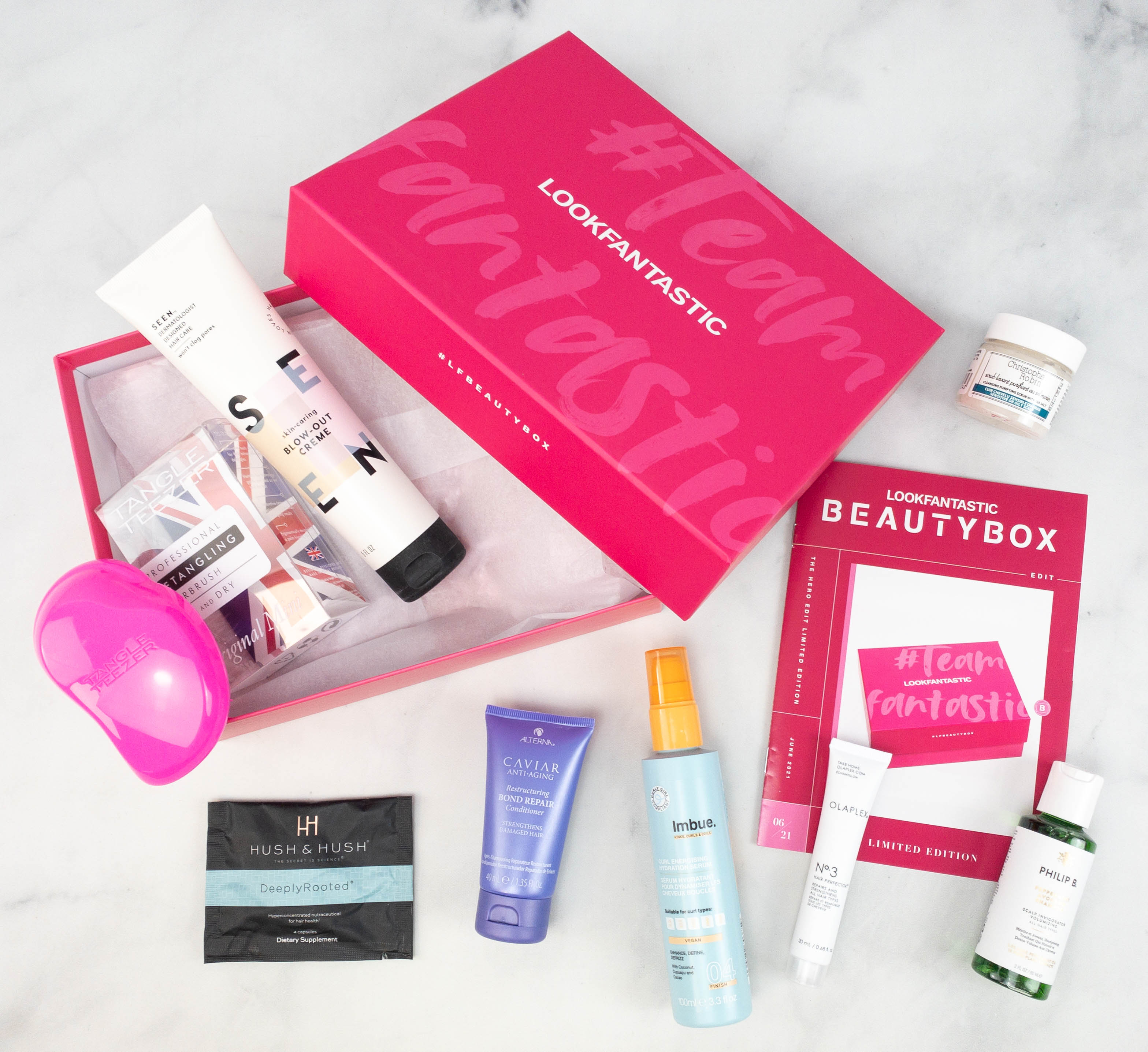 Everything in the Look Fantastic Hair Edit box!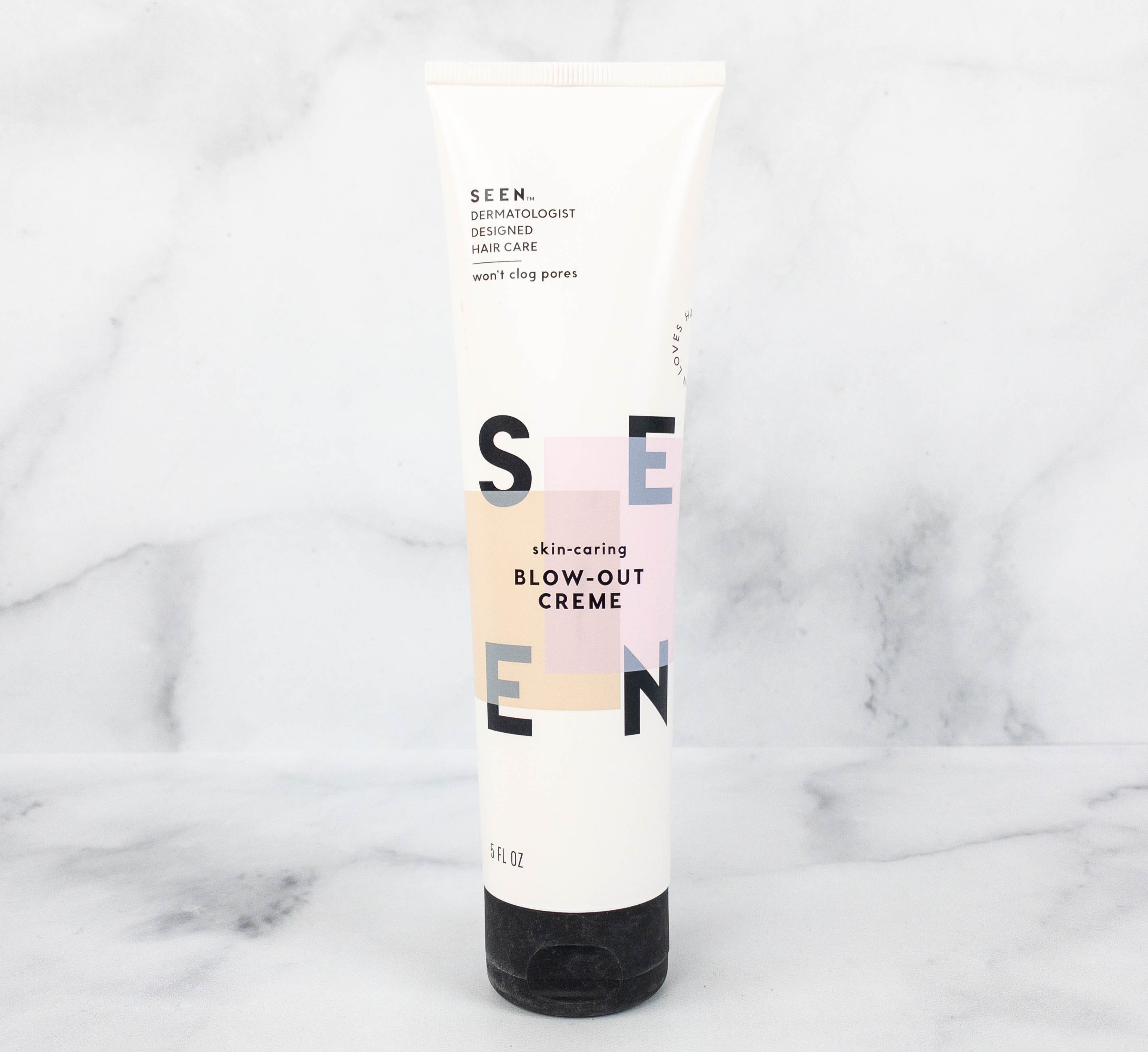 SEEN Blow-Out Crème ($24) This silicone-free (uses biodegradeable Hemisqualane) blow-out creme makes it easy for me to style my hair. It also adds volume, so my hair looks bouncy and shiny all day long. The formula contains bisabolol, a natural ingredient that has skin-soothing properties. It means this is not only good for the hair but for the scalp as well! To use, just get a small amount and apply to damp hair, starting from the roots to the ends. Then, blow dry or heat style as desired. It protects hair from heat up to 450 degrees Fahrenheit, and pollution and UV damage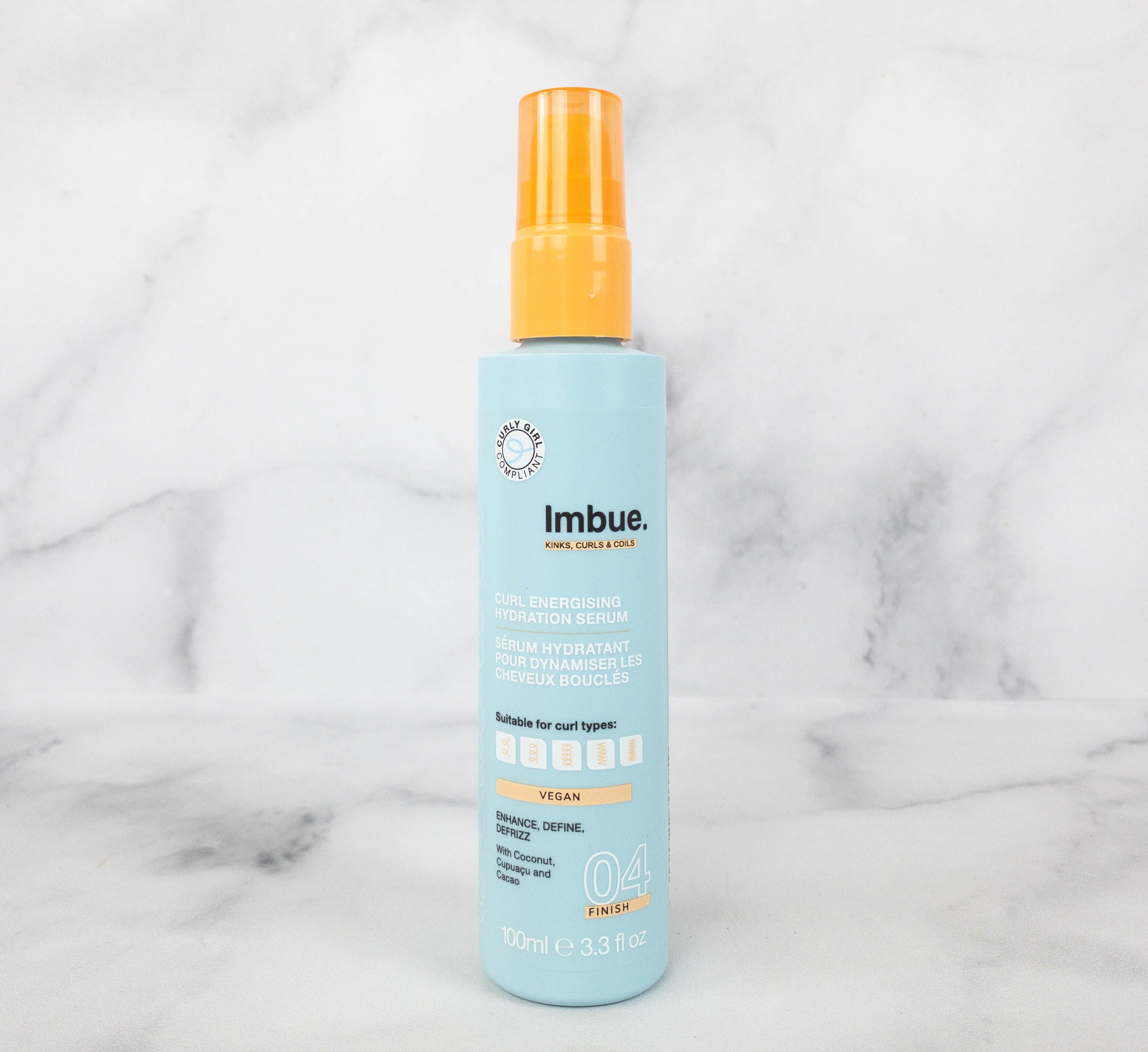 Imbue Curl Energising Hydration Serum ($12.99) It's a hydration serum made specially for curly hair! The weightless formula extends the life of curls and even unleashes and enhances the natural curl pattern of the hair. The serum contains cacao seed butter that helps in making the curls spring back into action while sealing the cuticle and nourishing damaged strands. This one is also easy to use, and it can be applied whether your hair is damp or dry.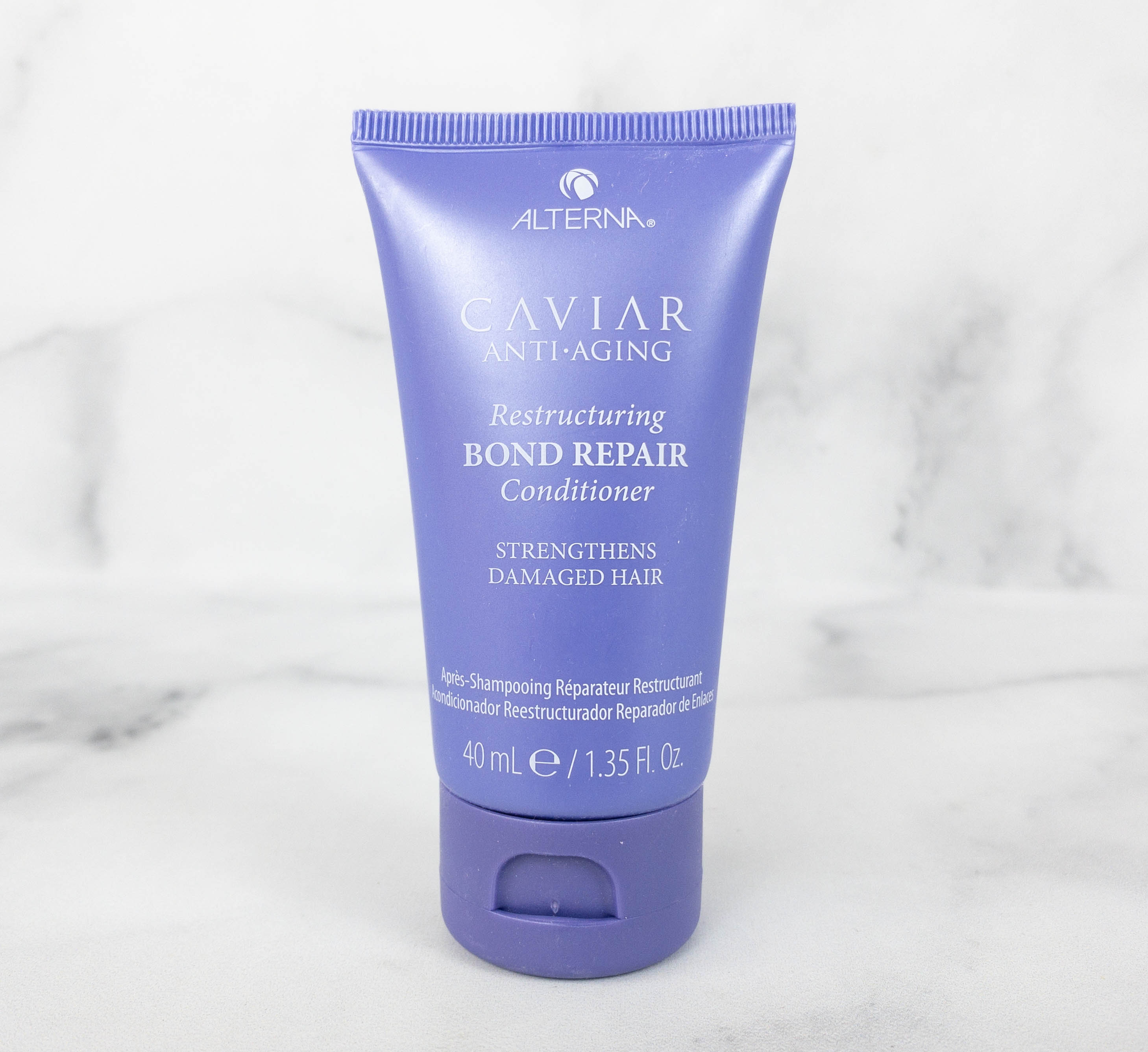 Alterna Caviar Bond Repair Conditioner Mini ($5.44) Made with caviar extract, this conditioner helps replenish and seal moisture on the hair so it stays soft and manageable. It also contains potent restorative ingredients, making it an ideal conditioner for those who have damaged or brittle hair. To use, just massage this product on your hair after cleansing and then rinse. I find this works on all types of hair, but it's especially great for heat damaged and frizzy hair.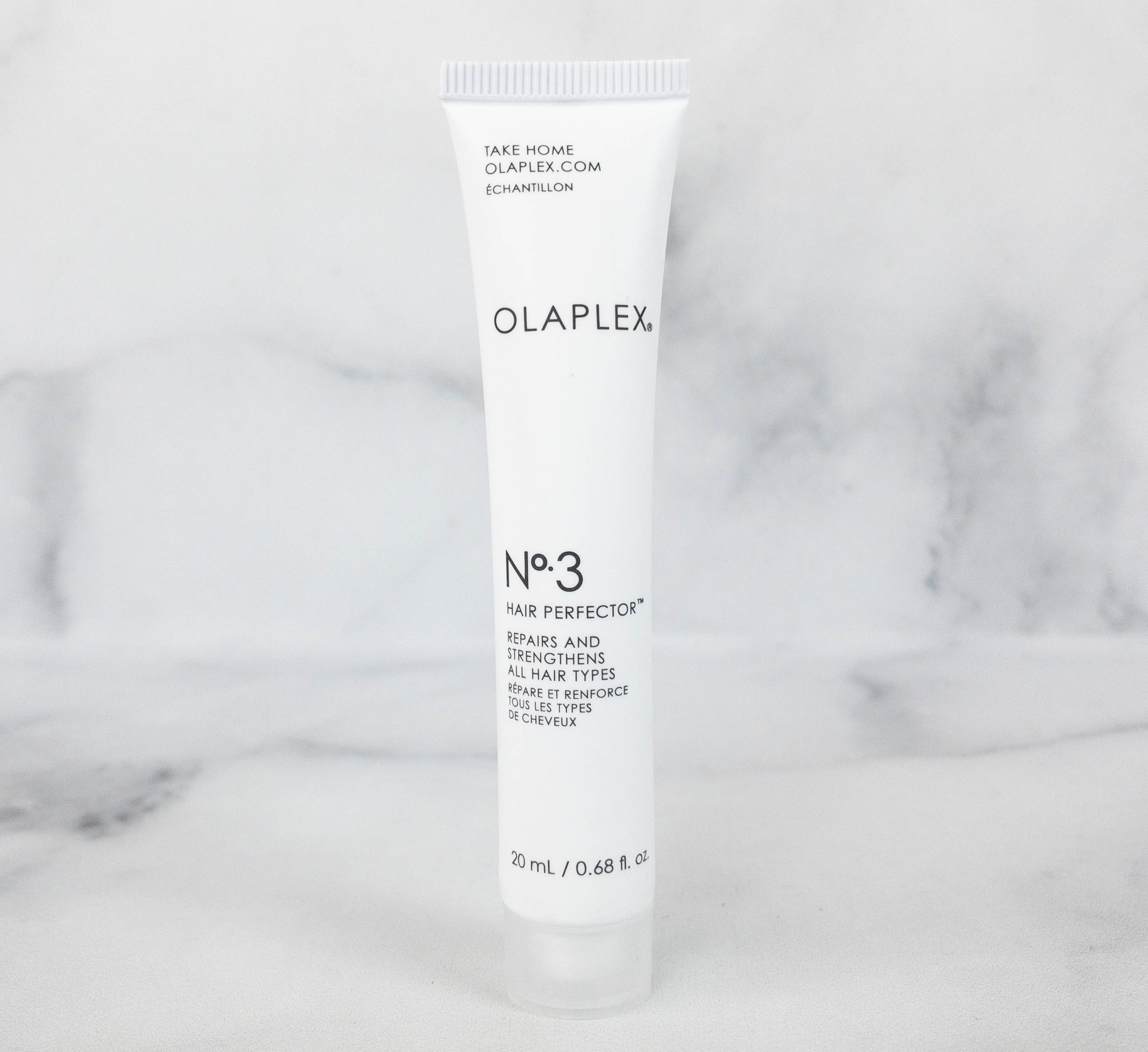 Olaplex No.3 ($5.60) They also included Olaplex No.3, a hair care product known for its nourishing and strengthening benefits. It helps in restoring the hair's health by repairing damage and protecting the hair structure. This is perfect if you have chemically treated hair because it reduces breakage and strengthens the hair. The formula includes Bis-Aminopropyl Dimethicone which bonds and adheres to the damaged areas of the cuticles so the hair will look and feel healthier! It takes multiple applications to see results.
Phillip B Peppermint & Avocado Shampoo ($9.27) This shampoo is formulated with peppermint oil, so it creates a cooling sensation when applied. It's a great shampoo to use for the summer because it really feels good on the scalp. Another key ingredient is avocado, which moisturizes the strands and keeps them smooth and soft!  This is a great wake me up invigorating spa like experience.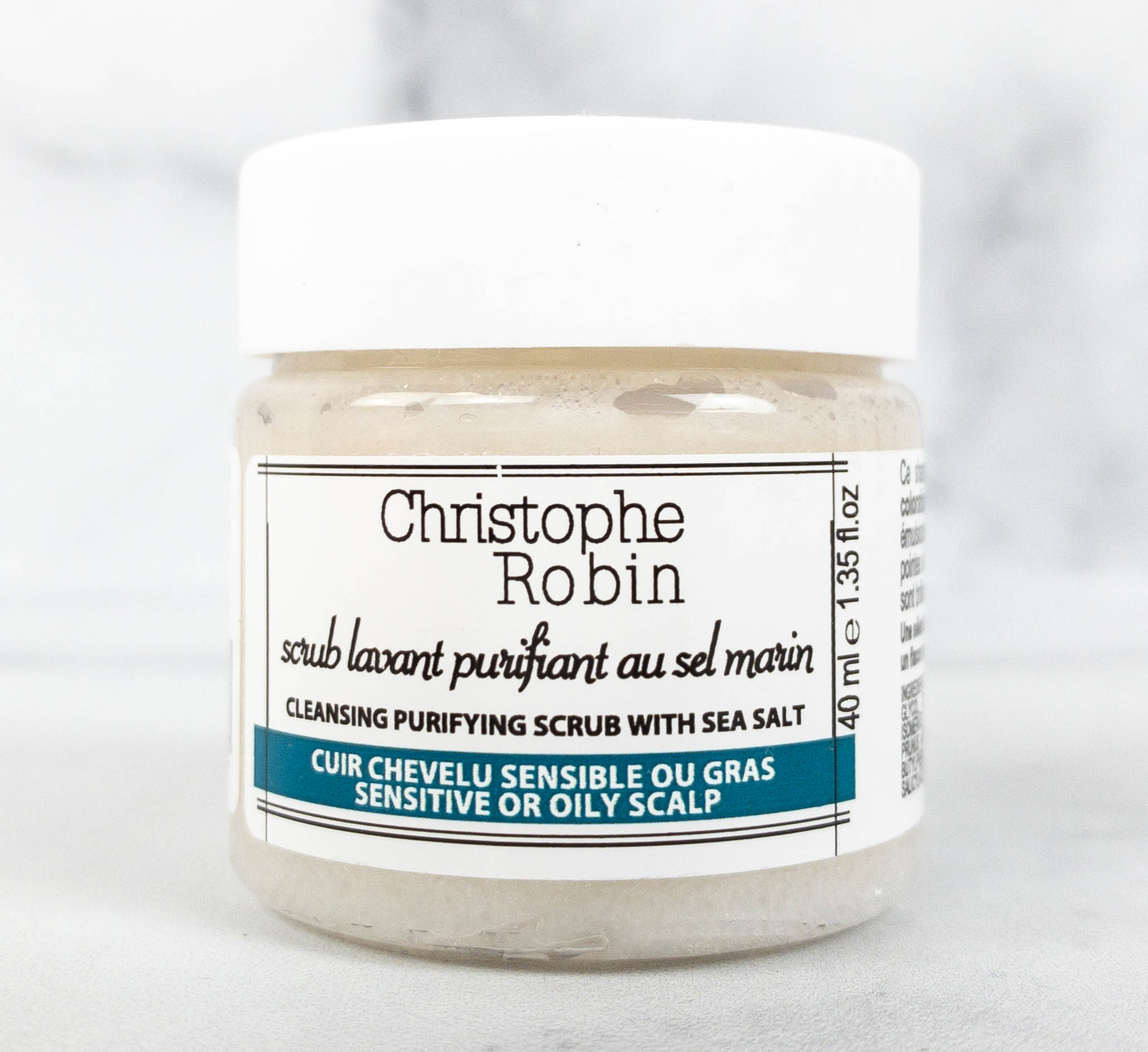 Christophe Robin Salt Scrub ($8.48) This perennial subscription box fave is a salt scrub which acts as a gentle exfoliator for the scalp! It cleanses and removes buildup without leaving the scalp dry. The formula is also ideal whether for flaky or oil scalps.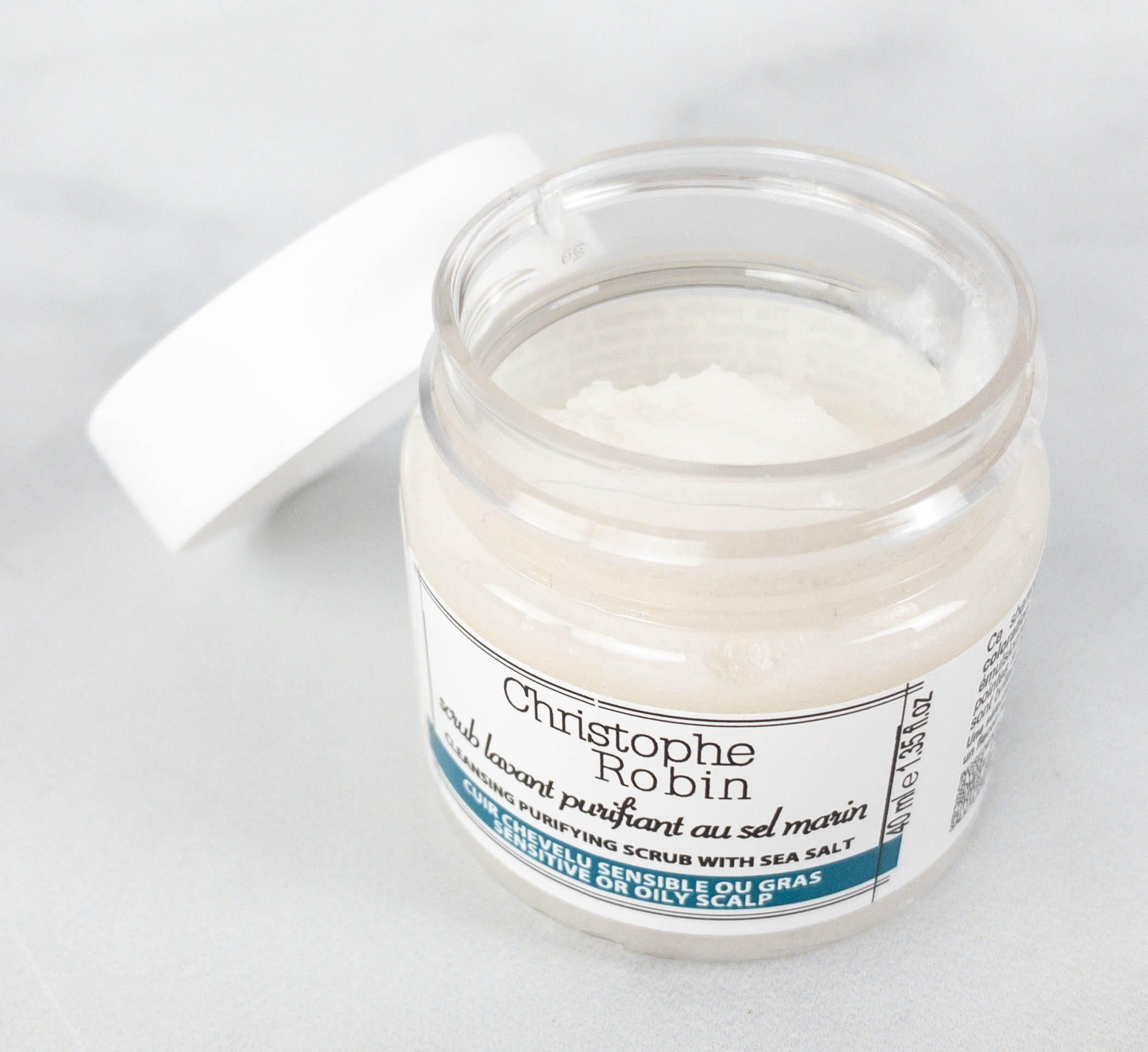 To use, just massage it into your scalp and add some water to lather. Then, rinse thoroughly. It rinses easily and it doesn't leave a residue either!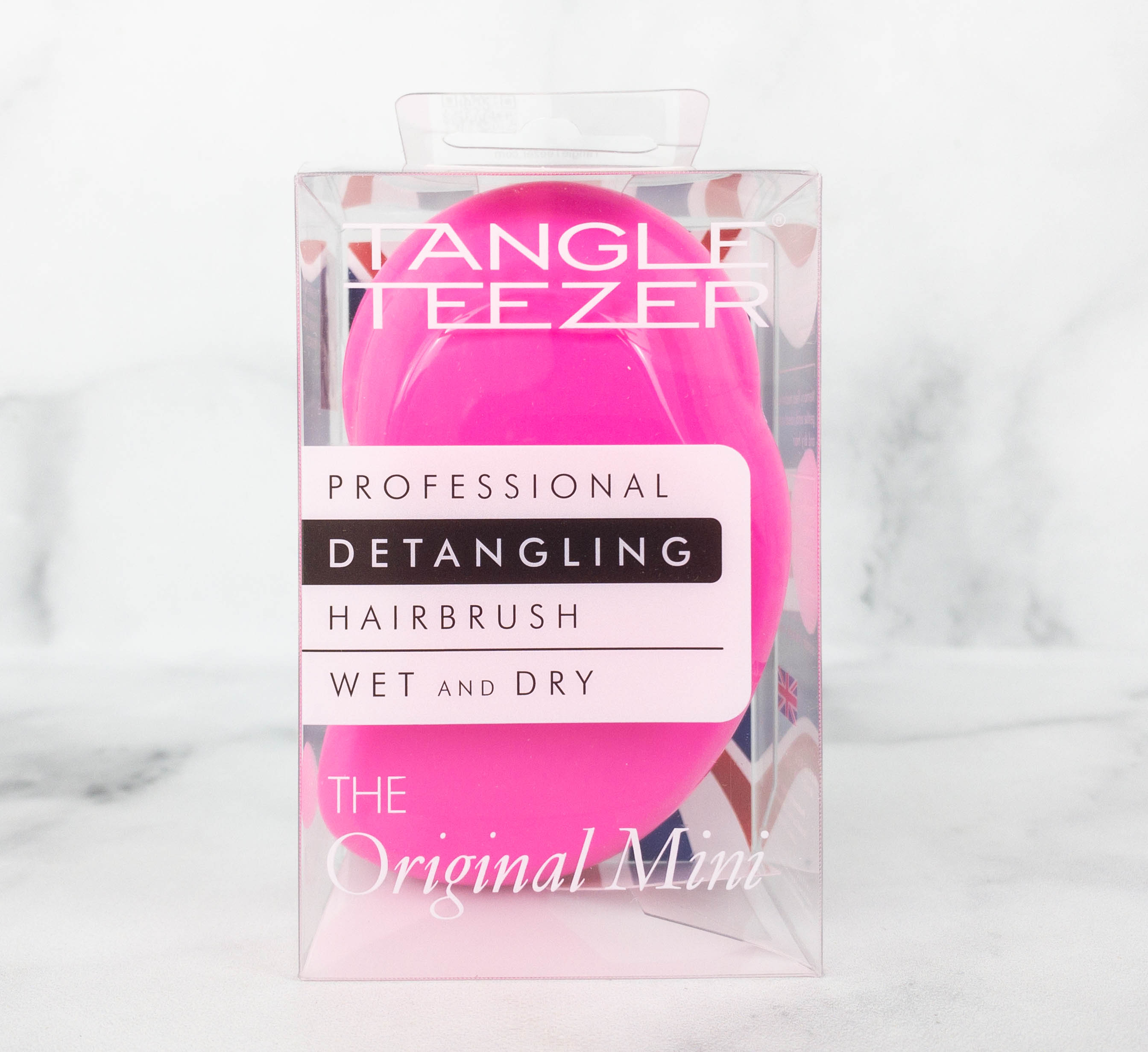 Tangle Teezer the mini in Pink Bubblegum ($9) Aside from hair care products, they also included a hair tool! This one is a hot pink Tangle Teezer brush.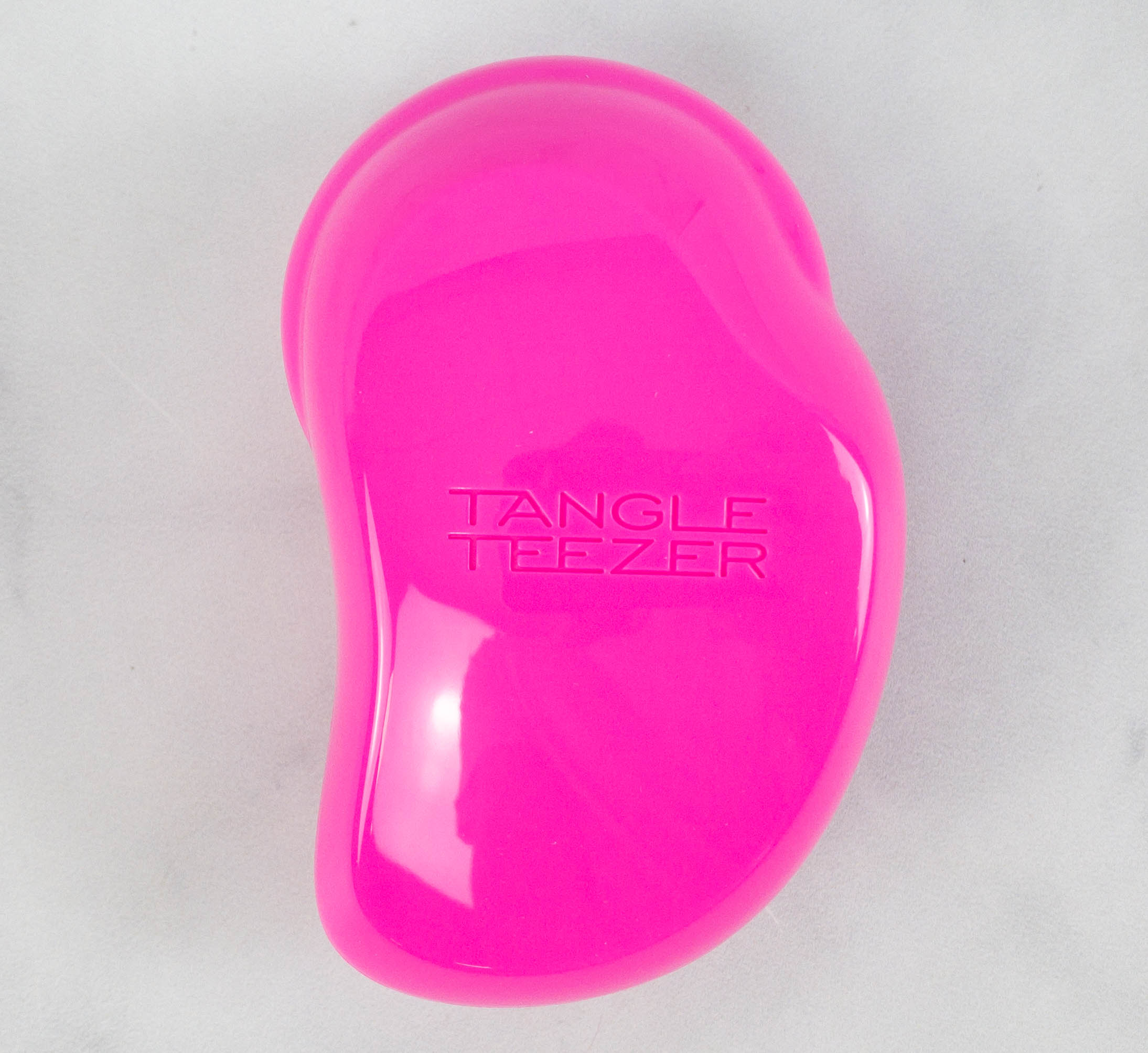 This palm-sized brush fits comfortably in my hand. I can also easily bring it anywhere!
The bristles are soft and gentle on the scalp. It's really soothing when I'm using it to brush my hair. The uneven pattern of the bristles helps really well in detangling so this is my current go-to brush when I need to fix my hair! We've received so many of these over the years, but they really do work great for a quick brush (and for a brush you don't have to maintain).
Hush and Hush Deeply Rooted Supplement ($2.50) Lastly, here's a dietary supplement that promises to promote hair growth and to keep the hair healthy and shiny. Ingredients include ashwagandha root extract and coconut water.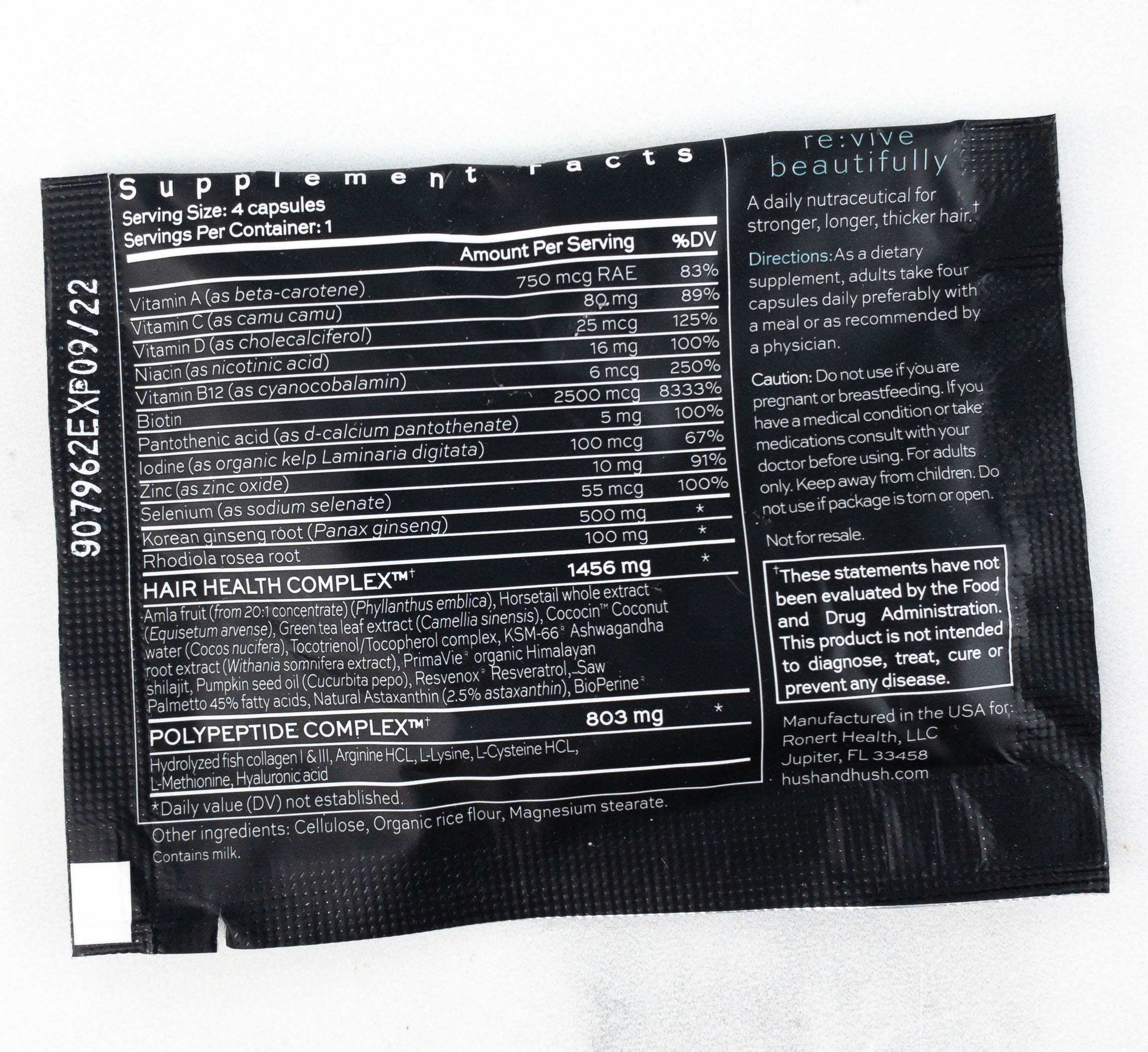 This pack includes 4 capsules, which is the recommended intake per day. It went down easy and for sure I could use any help with my hair I can get! This has a ton of biotin, which is essential for hair and that I totally don't get enough of – but I have to admit that I find all the botanicals and herbals really seductive. Is this the secret? Am I willing to drop $56 a month on a "luxury nutraceutical" to find out?
For this month, Look Fantastic's limited edition is all about hair! I love all the items that are included in this box because they all work amazingly in nourishing hair and keeping it protected from damage! My favorites are the blow out cream as it helps my hair have more volume and shine, and the scalp scrub because it does a great job in exfoliating and removing impurities and oil gunk build up on my scalp! Everything else was great as well and I'm really happy with all the products I received. This limited edition box is such a steal especially if you're in the market for haircare products that actually work because you get to try a lot of items and see if it works for you before having to commit to buying the full sizes. It's a little all over the place with trying to hit multiple hair types – but the box itself is inexpensive, and there's enough to share within your family and with your friends, too!
What do you think of this Limited Edition box?