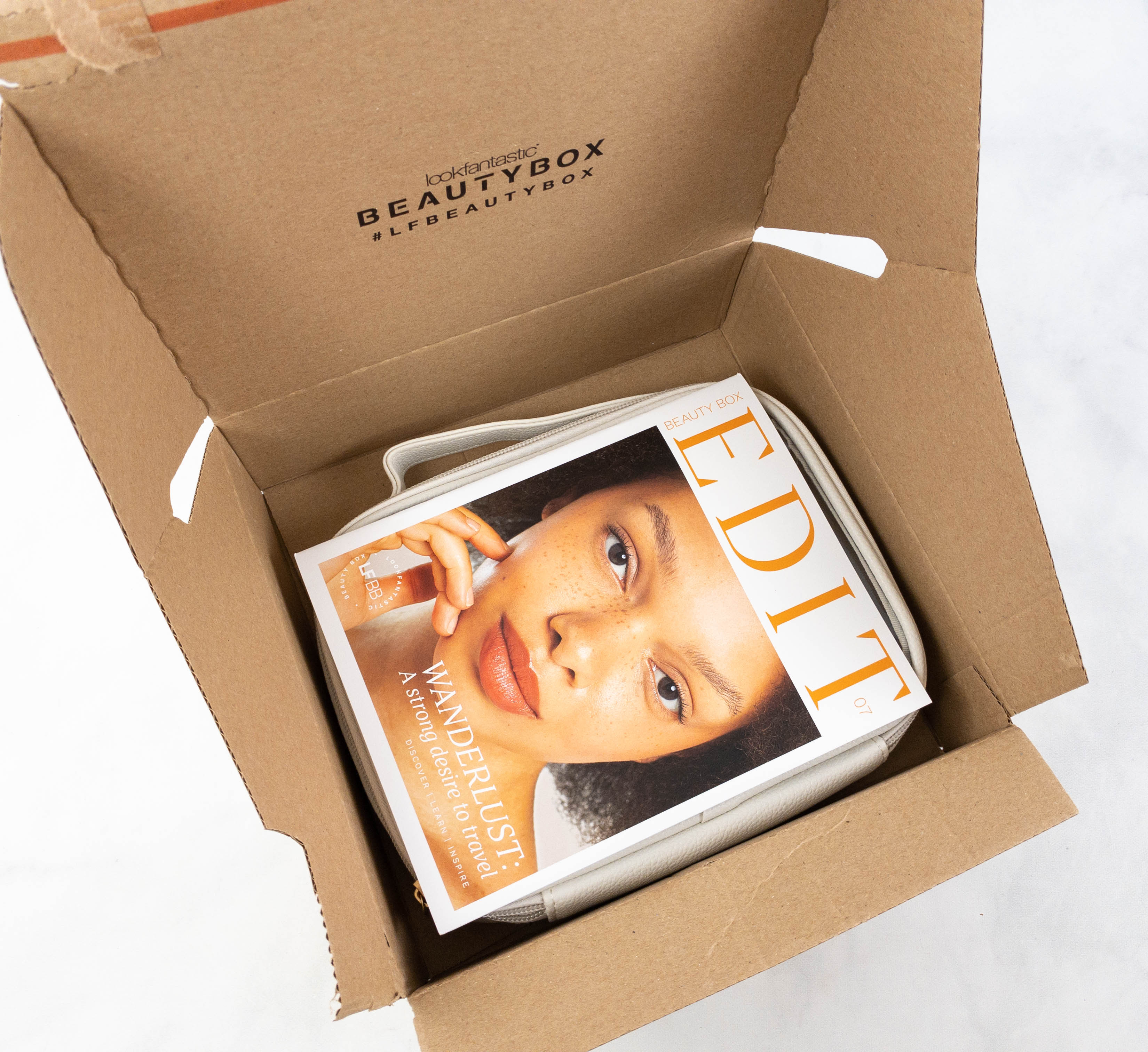 LOOKFANTASTIC Beauty Box is a monthly beauty subscription from the UK. This box is currently $22 per month, but goes down to $16 per month on an annual plan and ships free to the US and Canada! In every box, you'll get a hand-picked selection of must-have beauty fixes, which are wrapped in a beautifully presented box and delivered straight to your door. It will always include a minimum of six products and an editorial mini magazine. Look Fantastic's Beauty Box is a regular readers' pick for one of the best beauty boxes.
DEAL: Not yet a subscriber ? Get your first box for $10 on a 3+ month subscription when you use the coupon code TREATBB at checkout!
This month's theme is WANDERLUST!
The box includes a magazine full of product information, and all there is to know about beauty and style.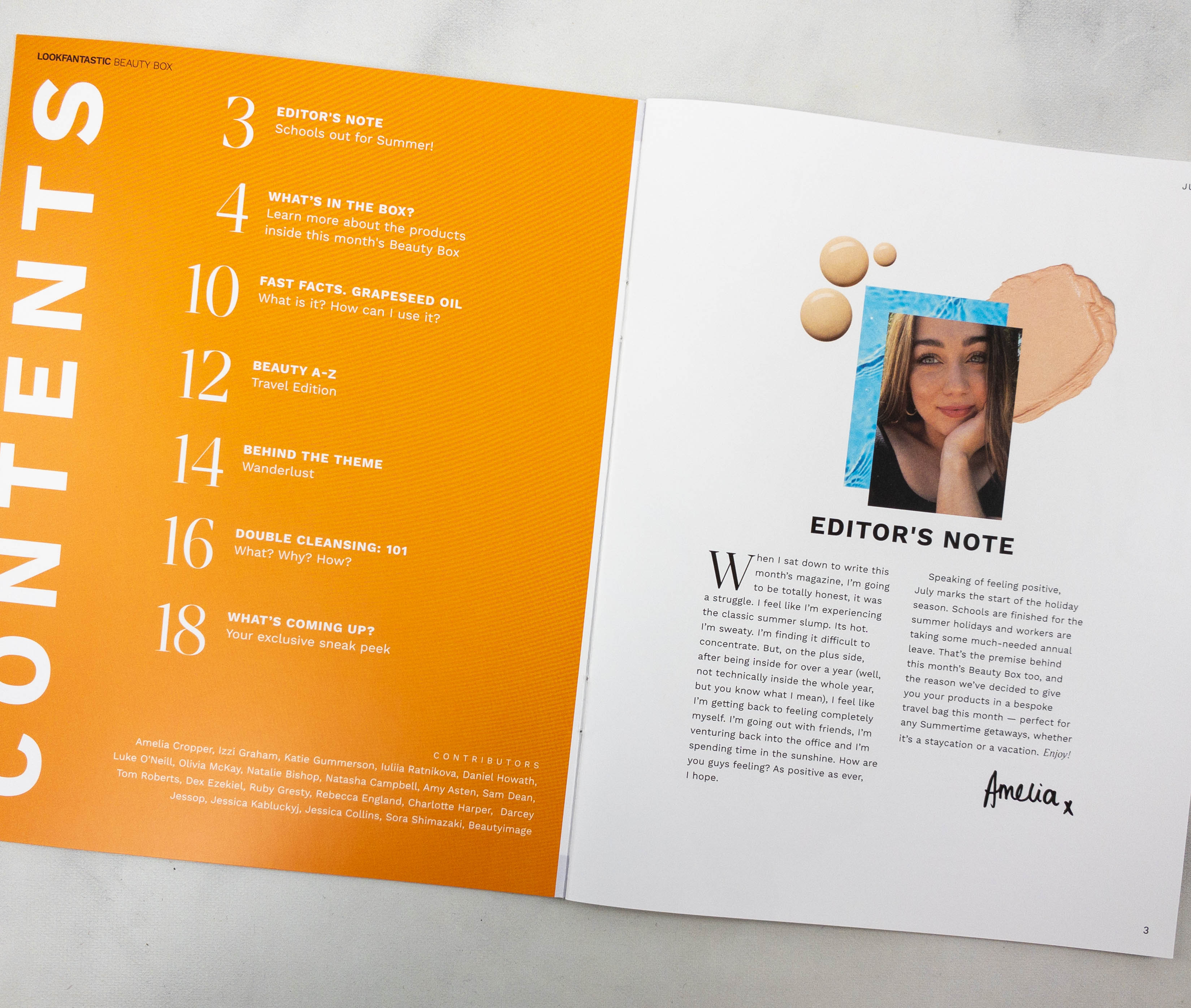 There's a note from the editor, Amelia.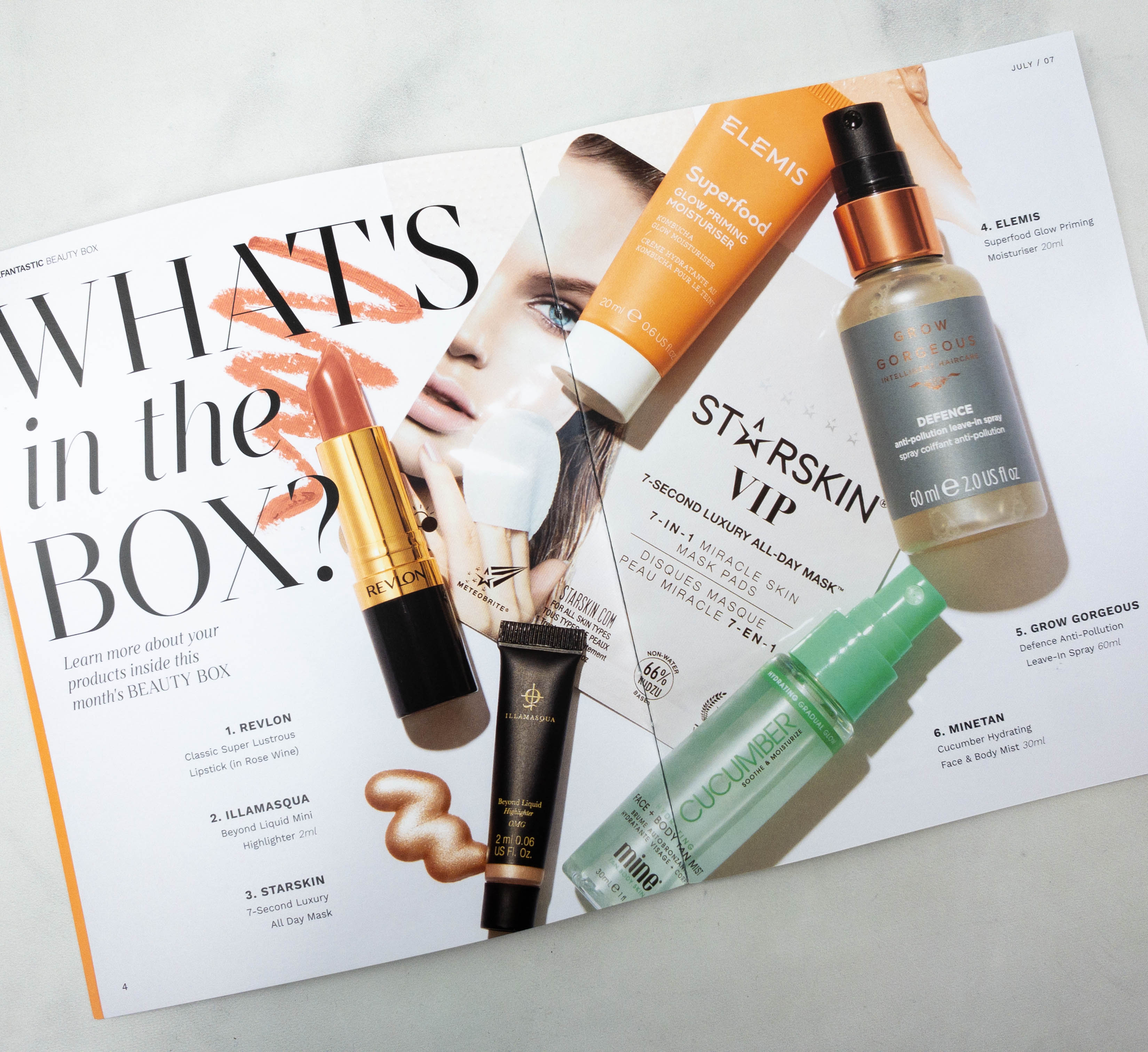 Inside is a group photo of the items!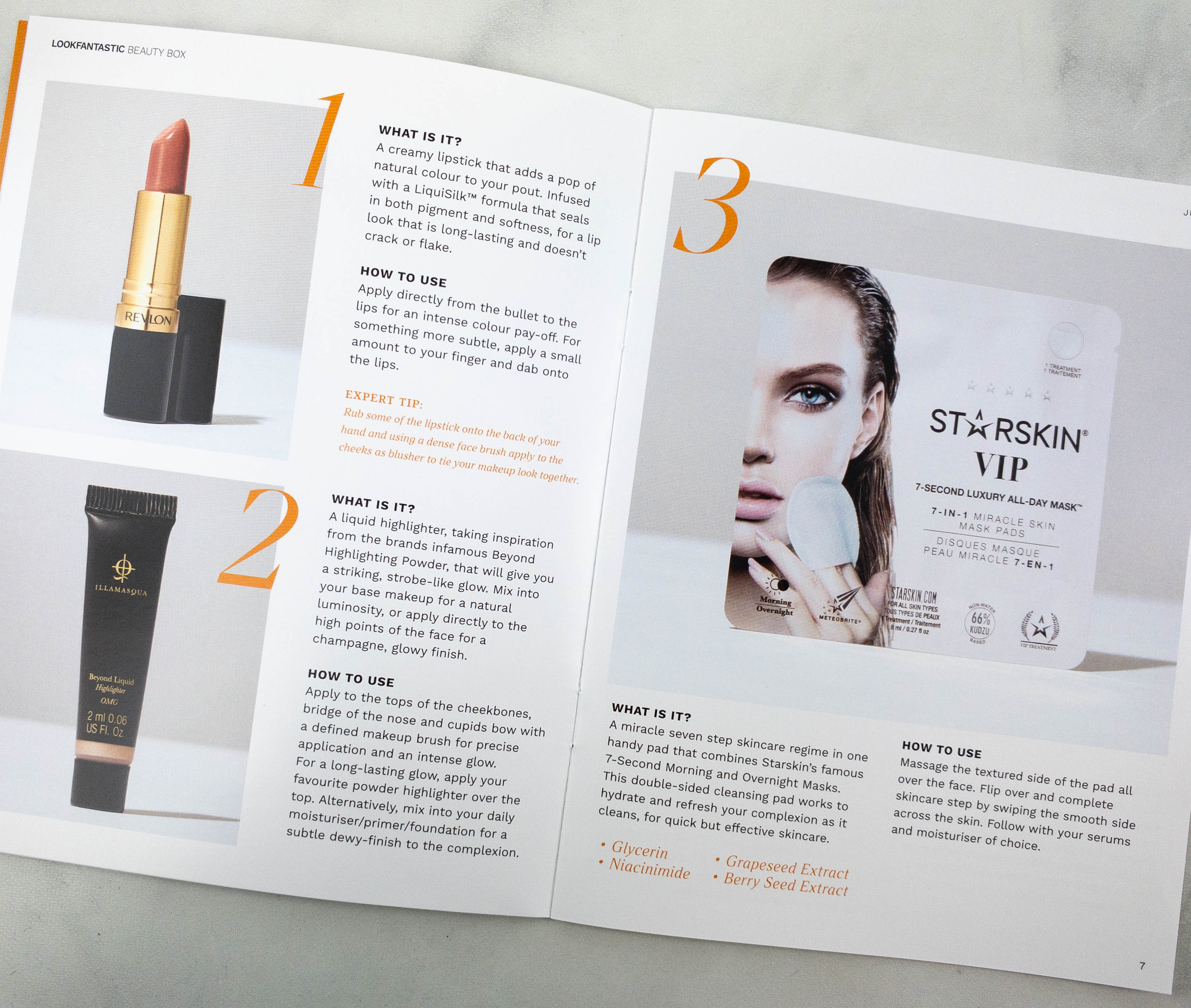 They also provided individual photos and a short description per item.
There are usage instructions as well!
Here's a spoiler for next month's box!
All the items in this month's box arrived in a sleek travel bag instead of the usual box.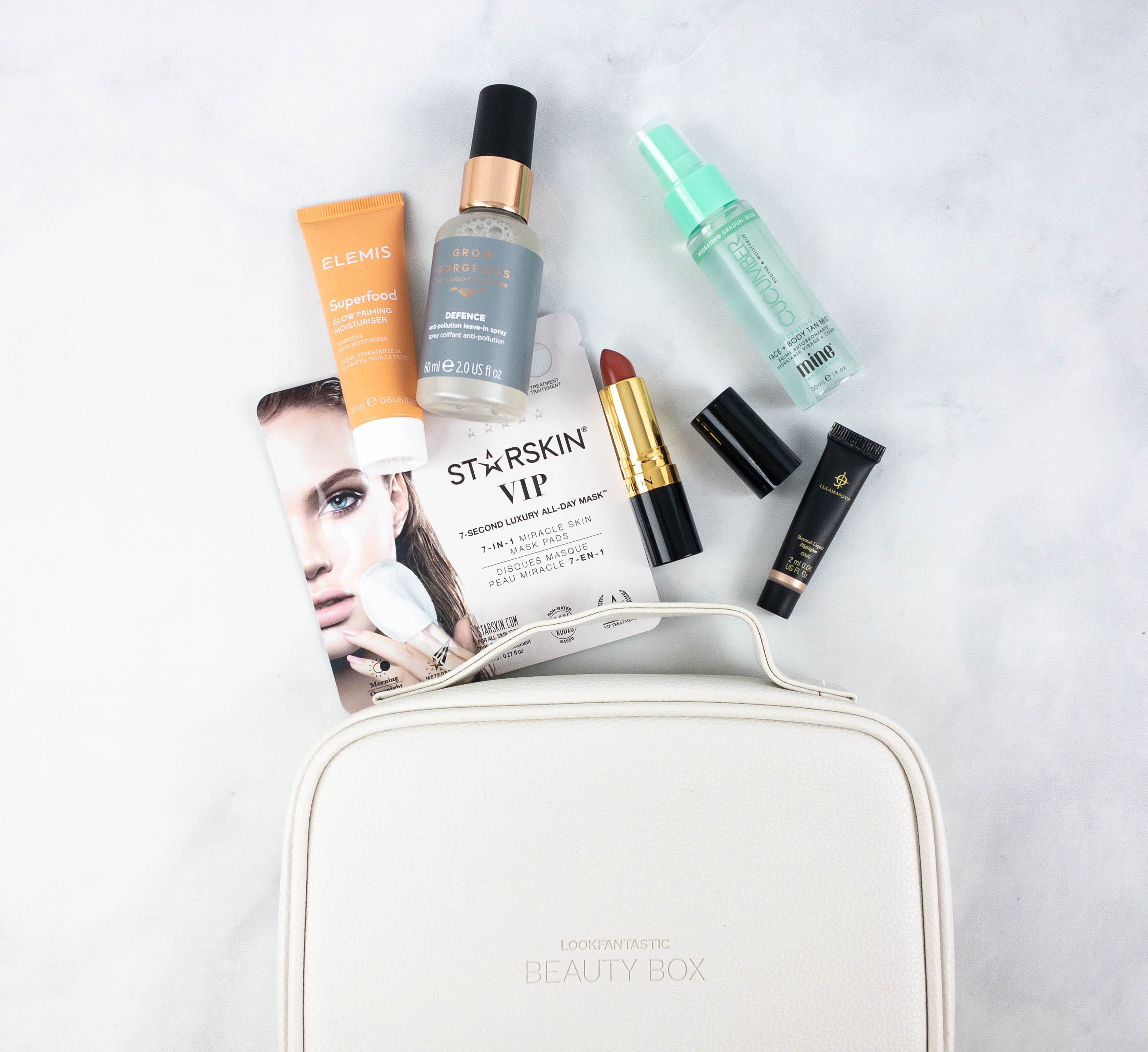 Everything in my box!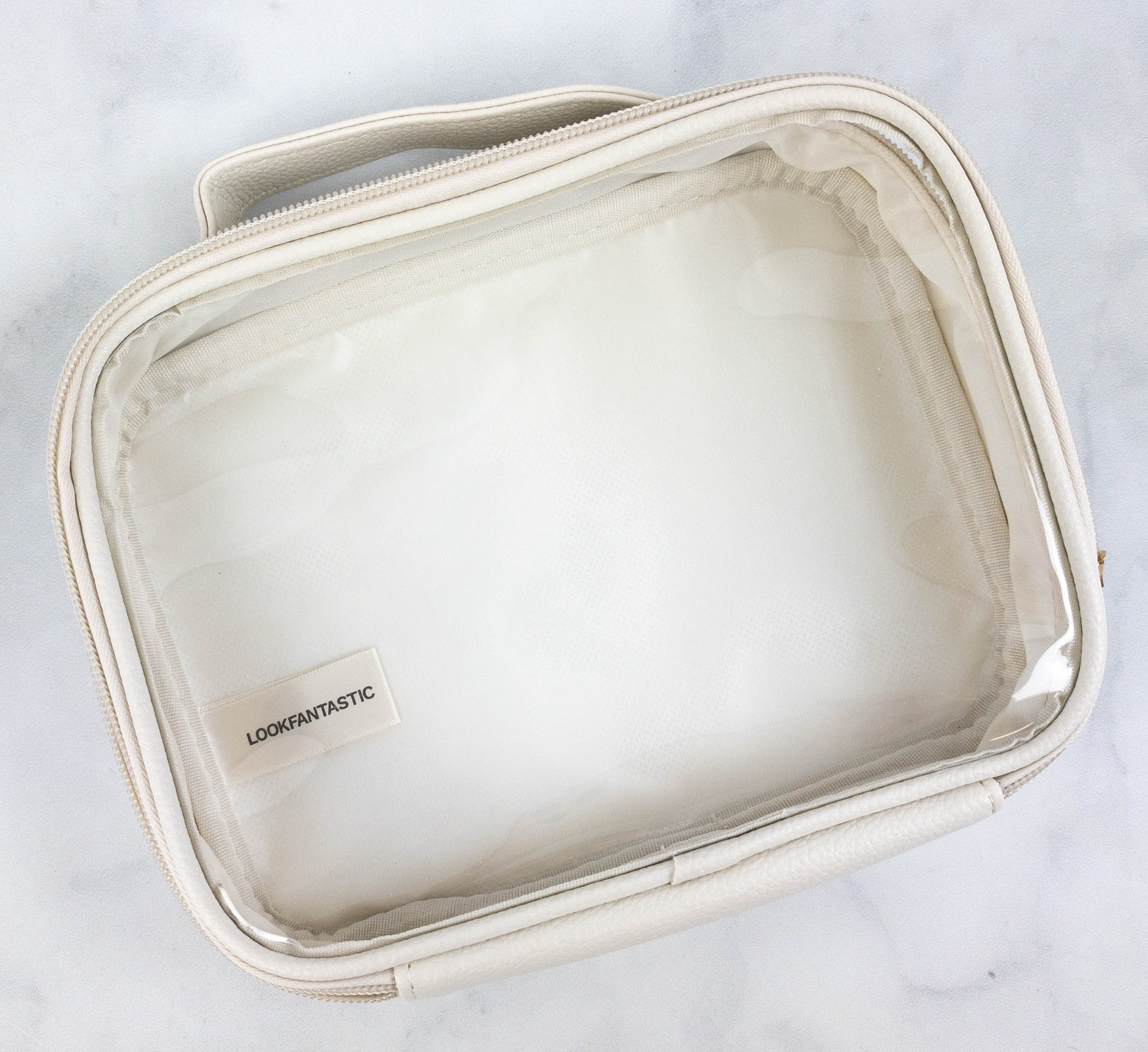 Travel Bag. This bag can be used as a makeup or toiletry pouch when traveling. It comes in a neutral color, plus it's also spacious. I love that it has a clear window that makes it easier for me to see its contents.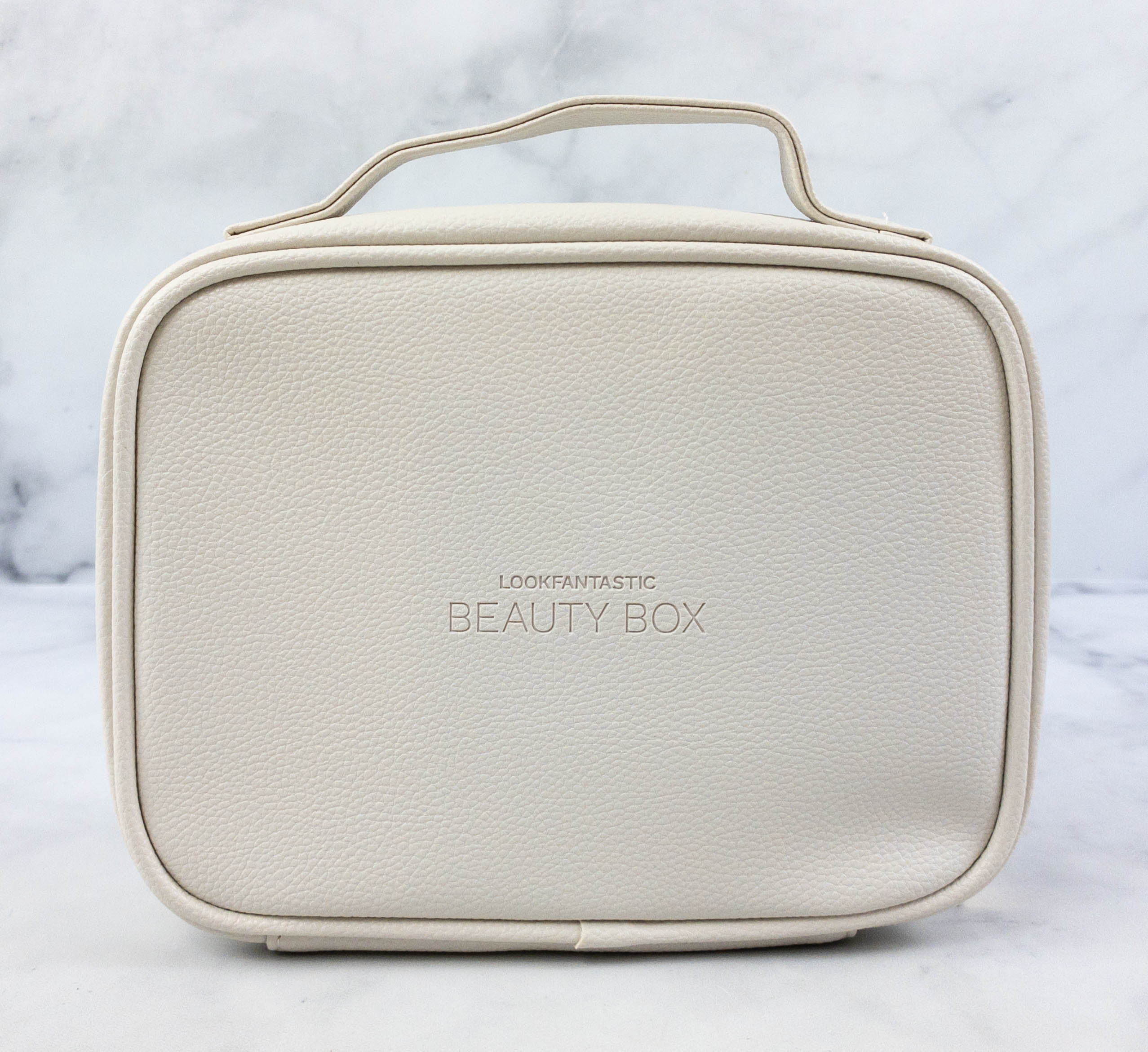 It comes with a handle so it's easy to carry. At the back of the bag, there's a Lookfantastic Beauty Box branding.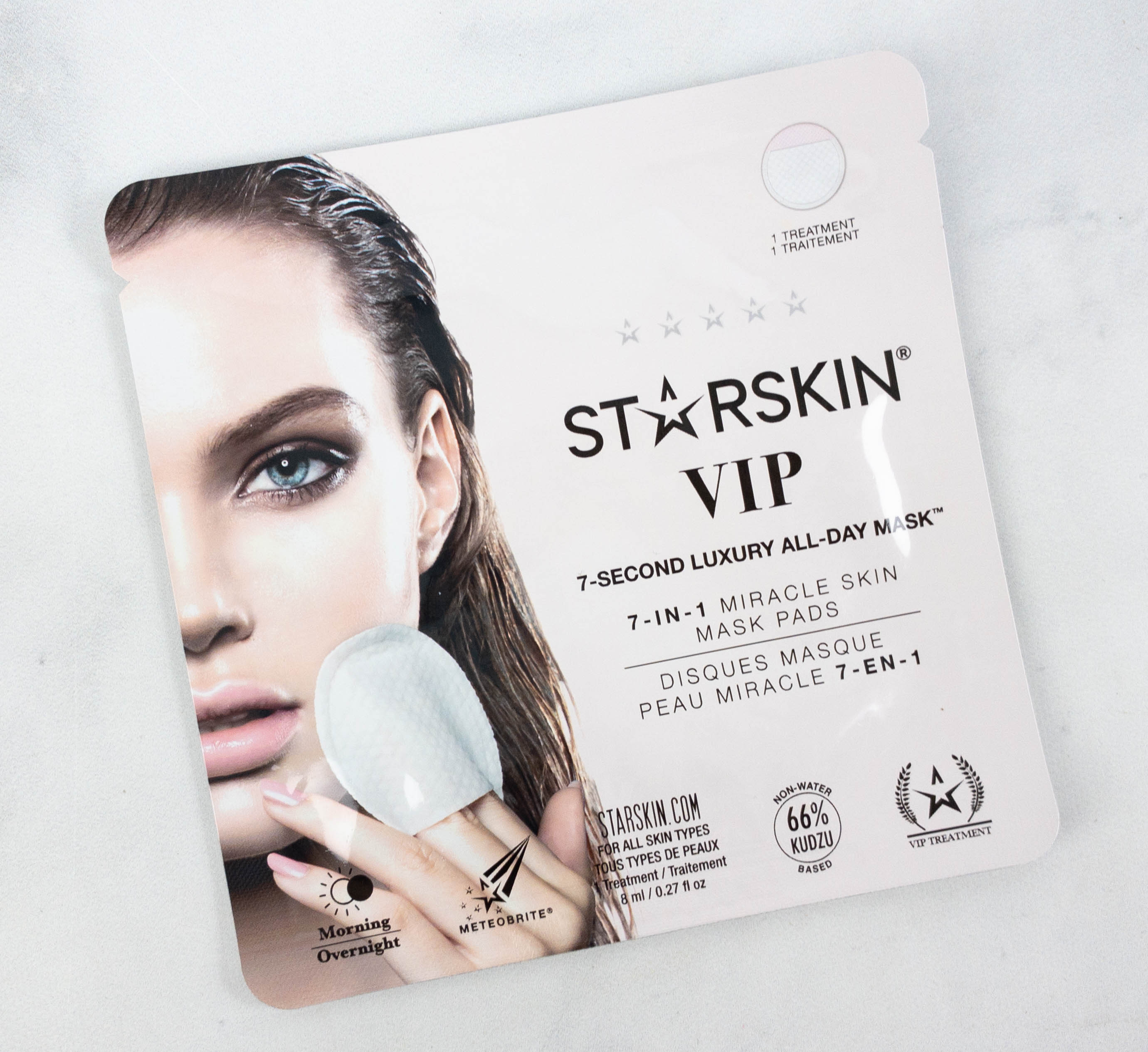 Starskin 7-Second Luxury All Day Mask ($2) This mask pad is infused with hyaluronic acid which is known for its moisturizing and anti-aging benefits. It also provides gentle exfoliation so the skin feels soft and smooth after use. This can be used on most skin types!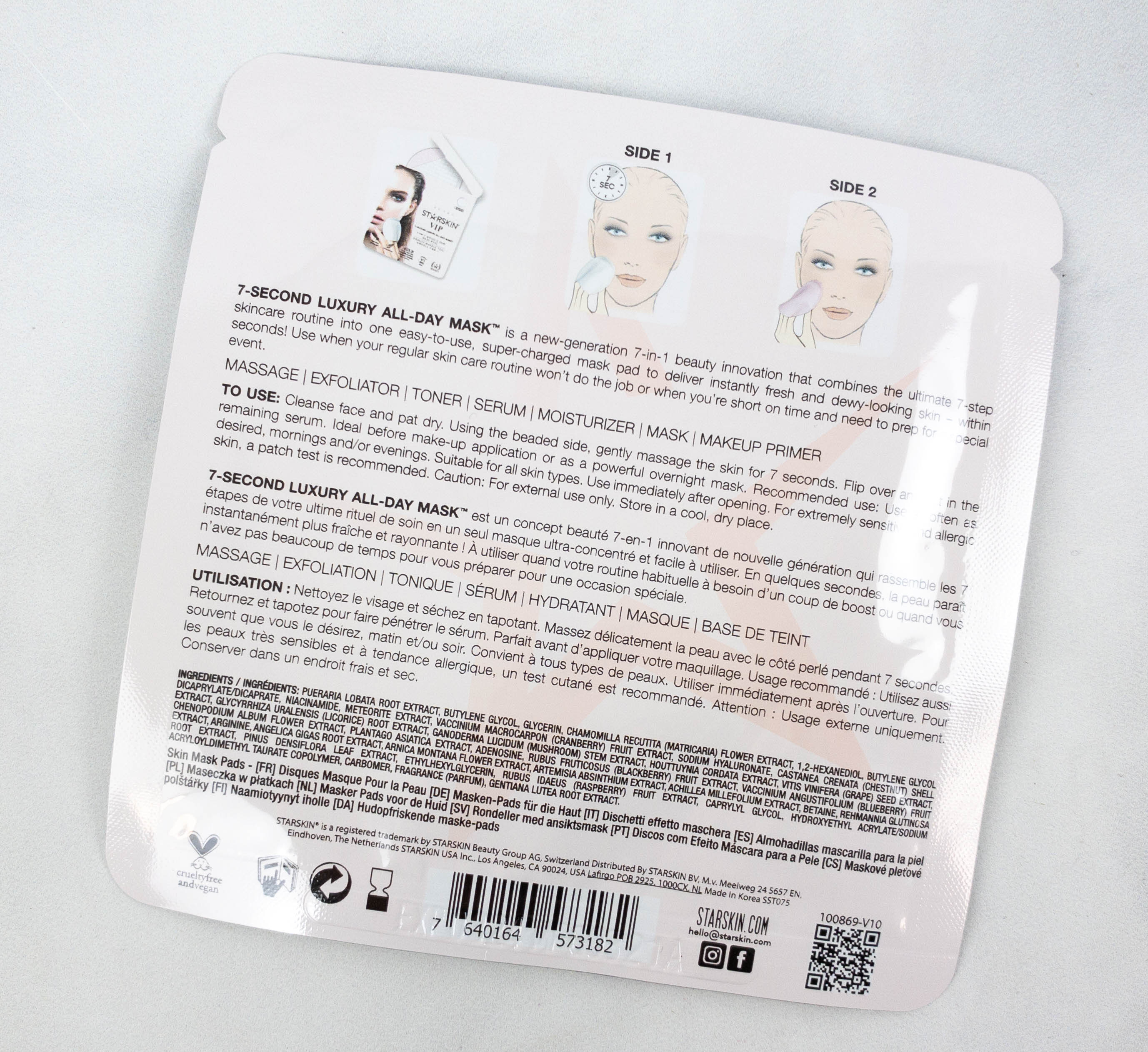 Unlike other masks, this one comes with a small puff-like applicator that has two sides. You can use the beaded side to massage and exfoliate your face then you can flip it over to let the serum seep into the skin. It's great to use prior to makeup application! For me this is a great travel item – no taking multiple products.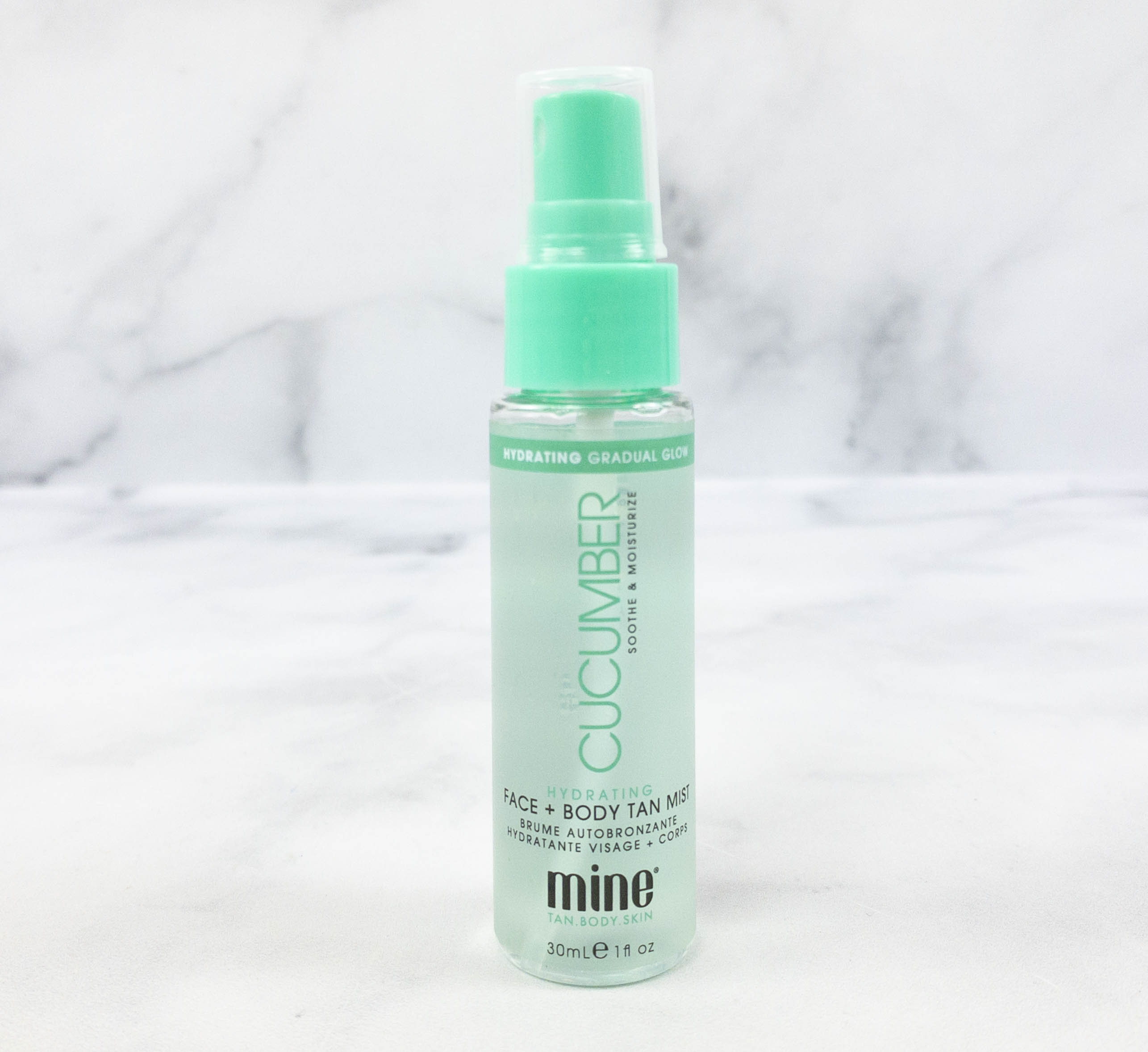 MineTan Cucumber Hydrating Face & Body Tan Mist ($3.74) It's a tanning mist, a great alternative to other tanning products because it doesn't dry out the skin! It's infused with cucumber which hydrates and calms the skin. Plus, it's lightweight so it gets absorbed easily and then it gradually gives you a natural-looking bronzed finish. It can be used on the face or on the body, over or under makeup. It's designed to build your tan gradually over multiple applications. I'm testing it out on my legs first to make sure I'm not orange.
Grow Gorgeous Defence Anti-Pollution Leave-In Spray ($15) I also have a hair care item in my box, a leave-in spray that keeps the strands beautiful and manageable while protecting them from pollution and heat damage caused by hair styling. Key ingredients include green tea extract for restoring the hair's shine and panthenol for moisturizing. To use, towel dry your hair first, spray, and then blow dry. Unlike other leave-in sprays, it doesn't weigh my hair down and it isn't greasy. As for the pollution claims – that's really hard to test out. I like the scent.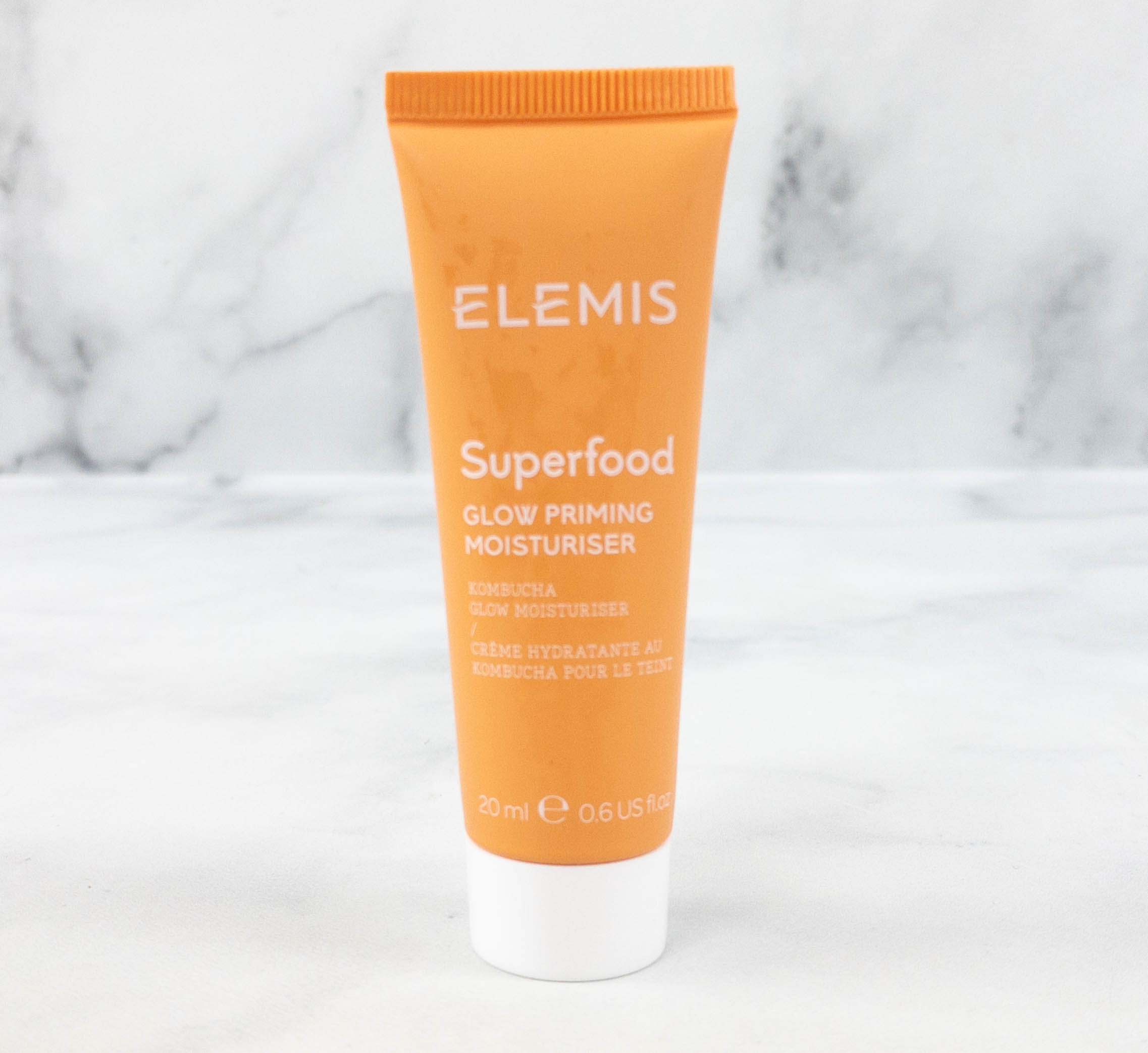 Elemis Superfood Glow Priming Moisturiser ($14.70) To keep my skin hydrated even under makeup, here's a priming moisturizer packed with a blend of kombucha and fermented ginger. The glowy formula is lightweight, so it sinks into my skin pretty quickly. It uses minerals to help reflect light. Another notable ingredient is active prebiotic, which helps protect the skin's microbiome. This is perfect whether as a makeup primer or as a simple daily moisturizer.
Revlon Classic Super Lustrous Lipstick in Rose Wine ($8.30) This lipstick comes in rose wine shade, ideal for everyday use. I like the creamy formula which applies smoothly on my lips. It's also super pigmented! Just a couple of swipes and it'll give you a full color. It's not transfer-proof though, so you may need to reapply if you're planning to wear it all day. This is one of those items that is a huge hit in the UK, where brands like Revlon feel like more of a thing, than in the US. I love the color, but I'm not a fan of the smell of drugstore lipsticks. This is an item I would've purchased when I was a teen.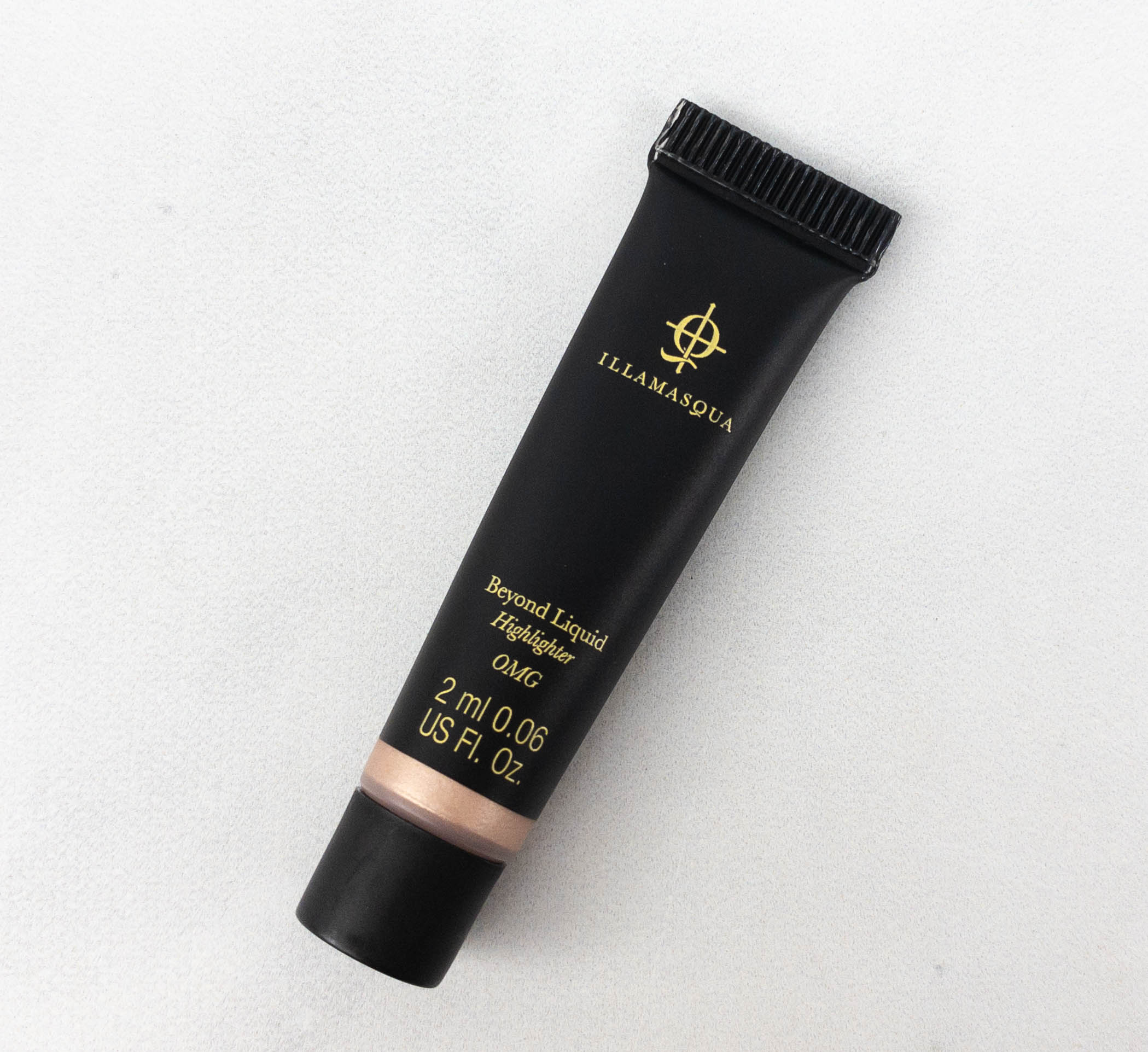 Illamasqua Beyond Liquid Mini Highlighter ($3.31) Another makeup item in this curation is a liquid highlighter. I love how it's super easy to blend. It's well-pigmented, so a little amount goes a long way. The formula leaves my skin with a nice and radiant glow. I like adding a drop or two into my liquid foundation for a glowing skin effect but it can also be used on its own to highlight the high points of the face for more of a strobing use.  Illamasqua is owned by Look Fantastic's parent company, and I am not complaining. I really love this brand and am always excited to see it.
I received a total of $47 worth of items in this month's Look Fantastic box! It's a really good deal because it includes a nice travel pouch along with usable skincare, hair care, and makeup products. Everything also fits the Wanderlust theme! The tanning mist is perfect to use if you want a bronzed look for your beach trip this summer, while the moisturizer keeps the skin well nourished despite the weather. Another item I like is the leave-in spray! It's easy to use and it helps me style my hair without weighing it down. For those who are looking to try new beauty products, Look Fantastic is a great choice. You get great items at a fraction of the retail price, and some boxes even include items from well-known brands!
What do you think of the LOOK FANTASTIC Beauty Box?
Visit Look Fantastic Beauty Box to subscribe or find out more!