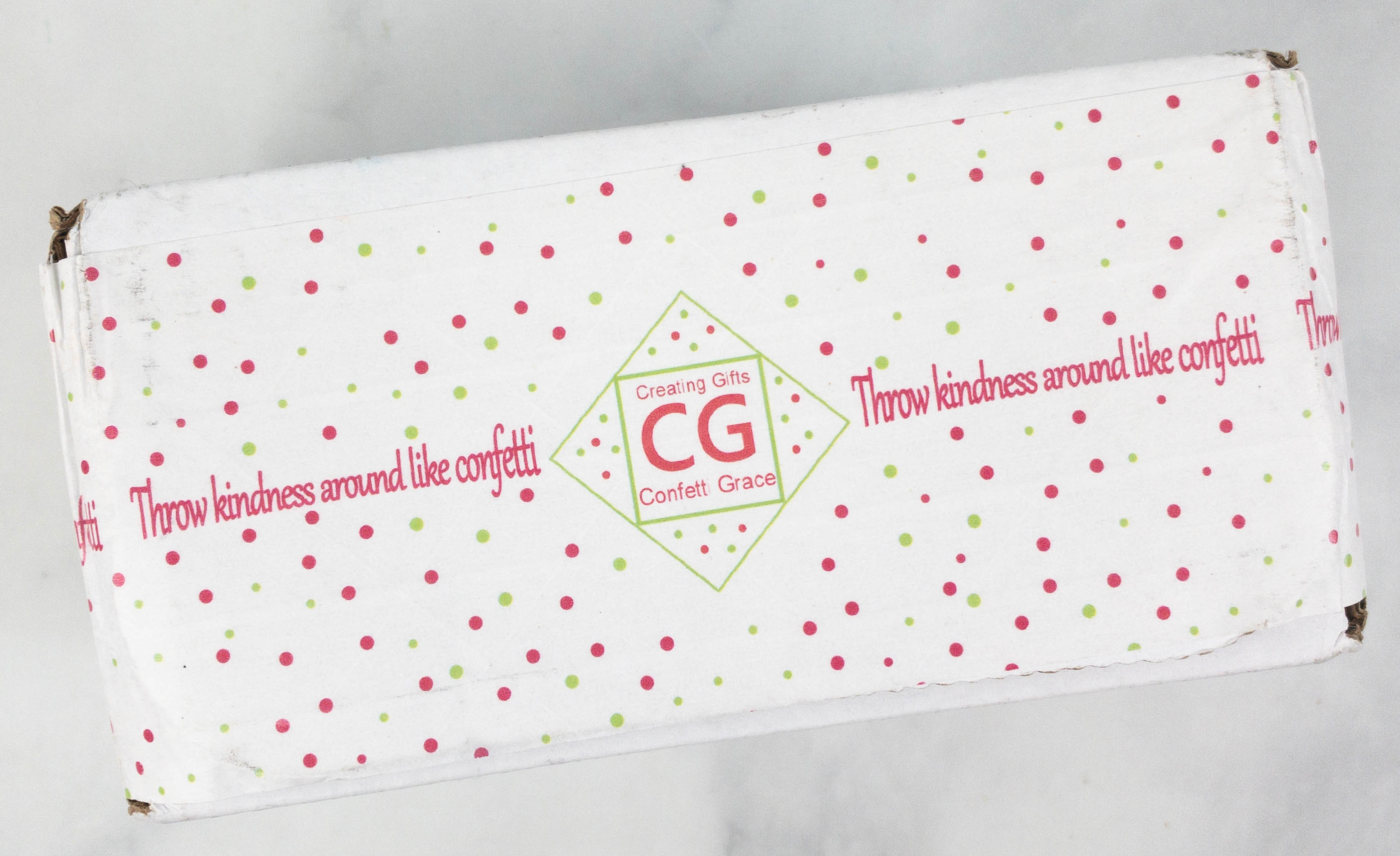 Lil Grace Box is a DIY craft subscription from Confetti Grace! It contains materials for 2 DIY crafts, along with easy to follow instructions and a gift bag. The idea here is to get to give one and keep one so you will be able to spread some happiness around you. This monthly subscription is $14.95. Confetti Grace also offers a bigger box, the Original Confetti Grace Bi-Monthly Subscription for $28.95.
The Confetti Grace craft subscription box made the list in our 2021 readers' choice picks of best craft & DIY subscription boxes!
This is the review of the Lil' Grace Monthly Box!
Everything was well-packed in a small white box.
Everything was neatly tucked inside a brown paper, sealed by a Confetti Grace sticker.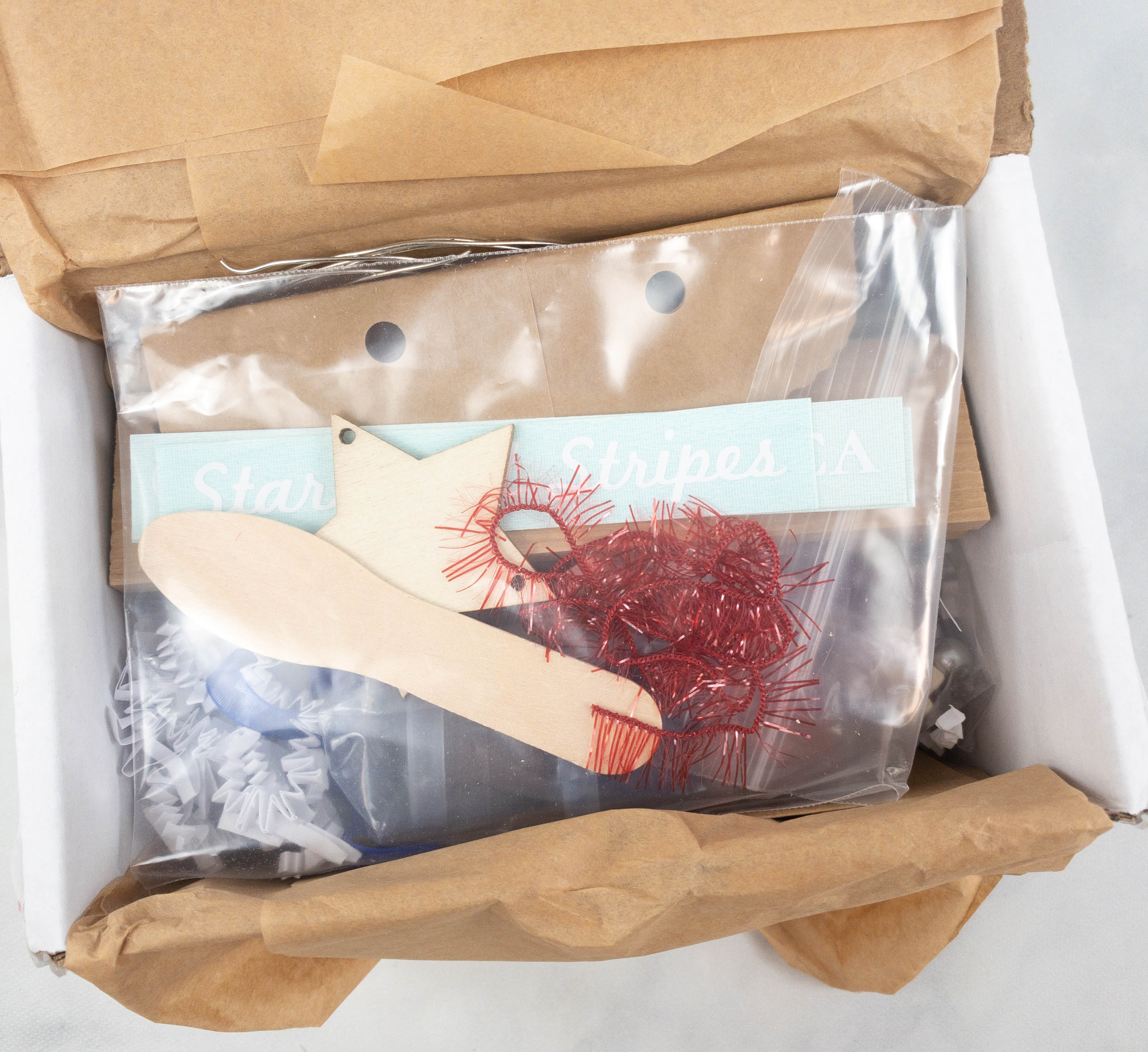 The materials arrived in great condition. Some came in their own plastic packaging.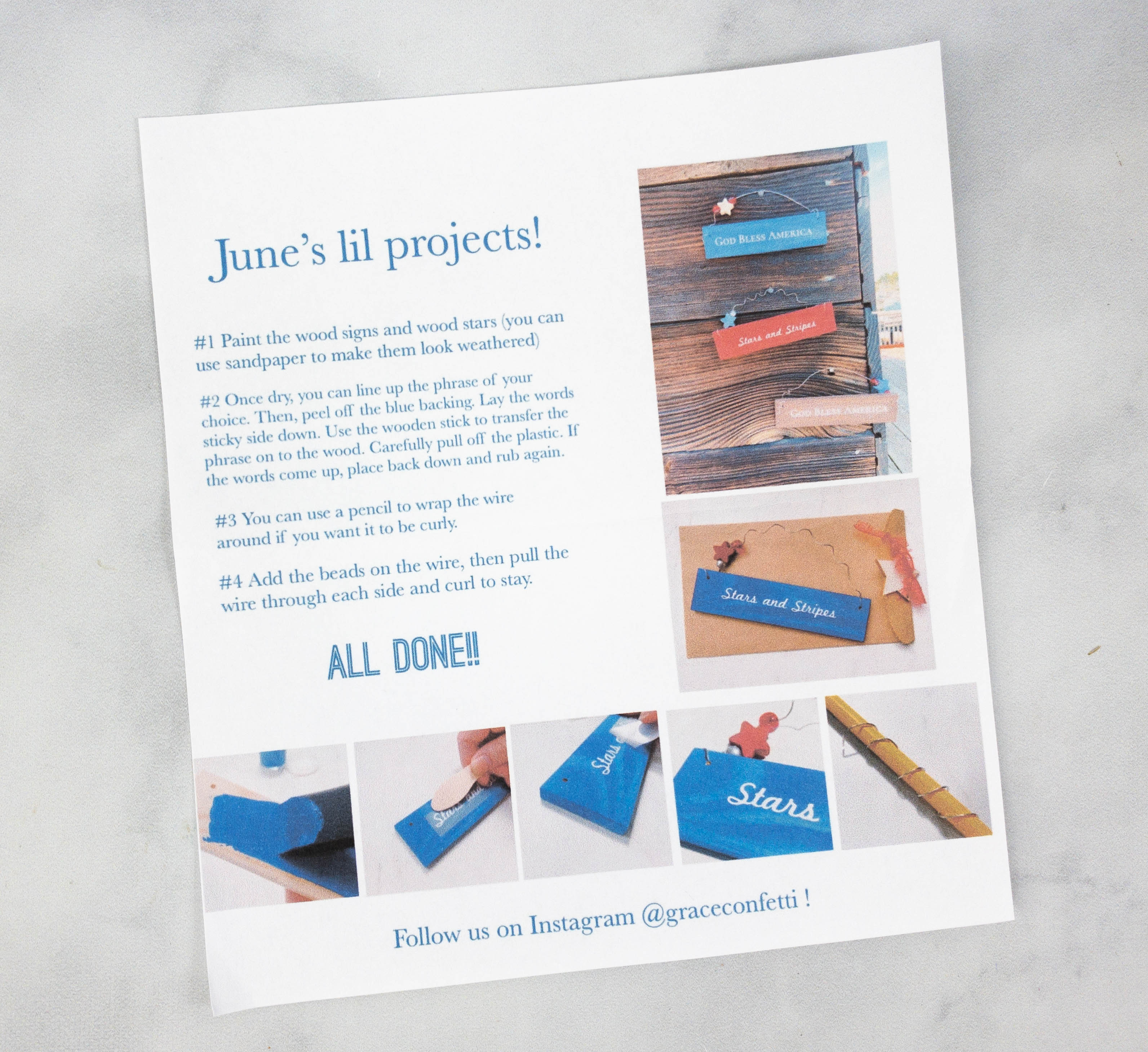 Here's the project sheet with complete instructions. It comes with photographs so you can hardly go wrong!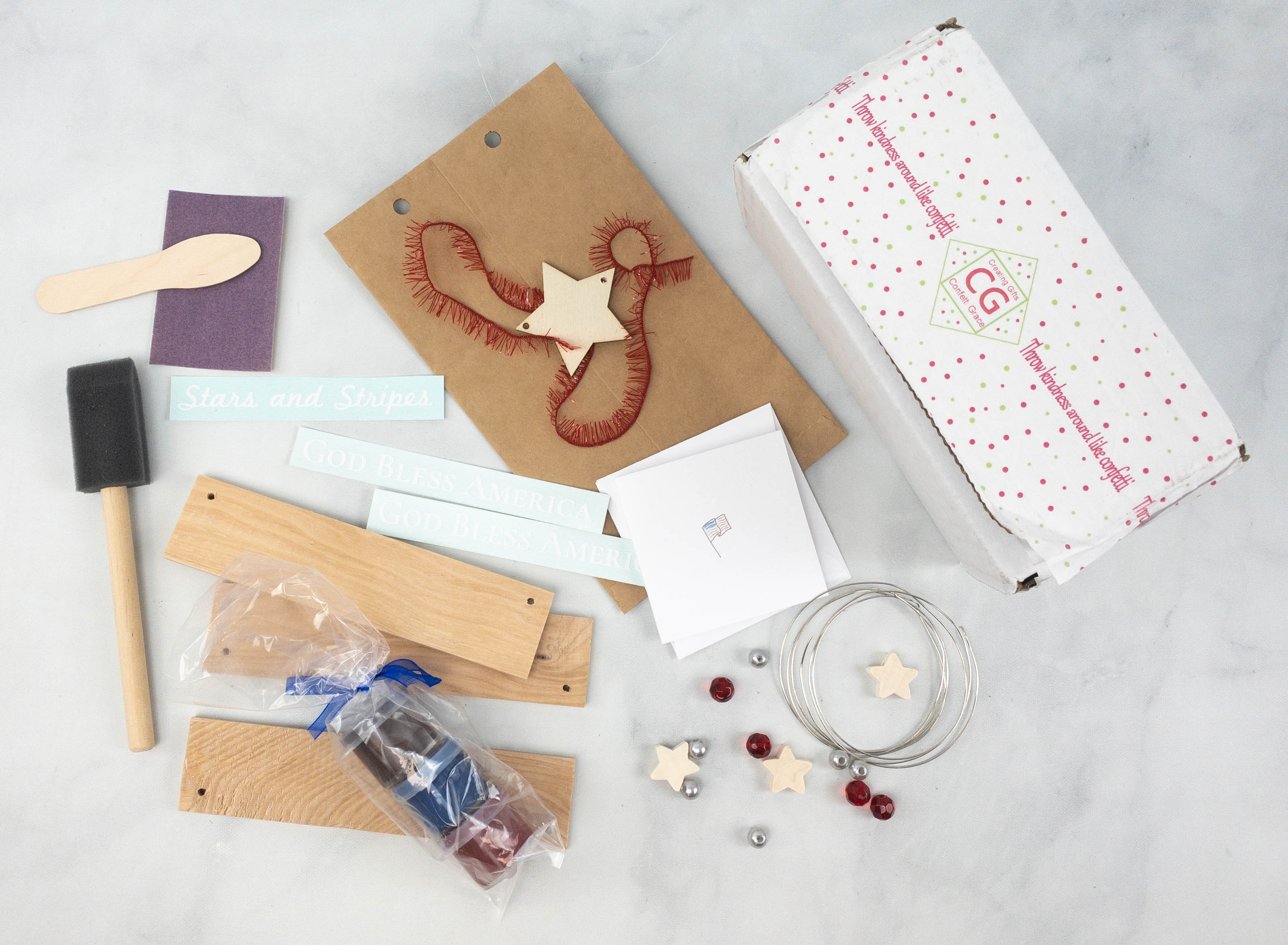 Everything in my box!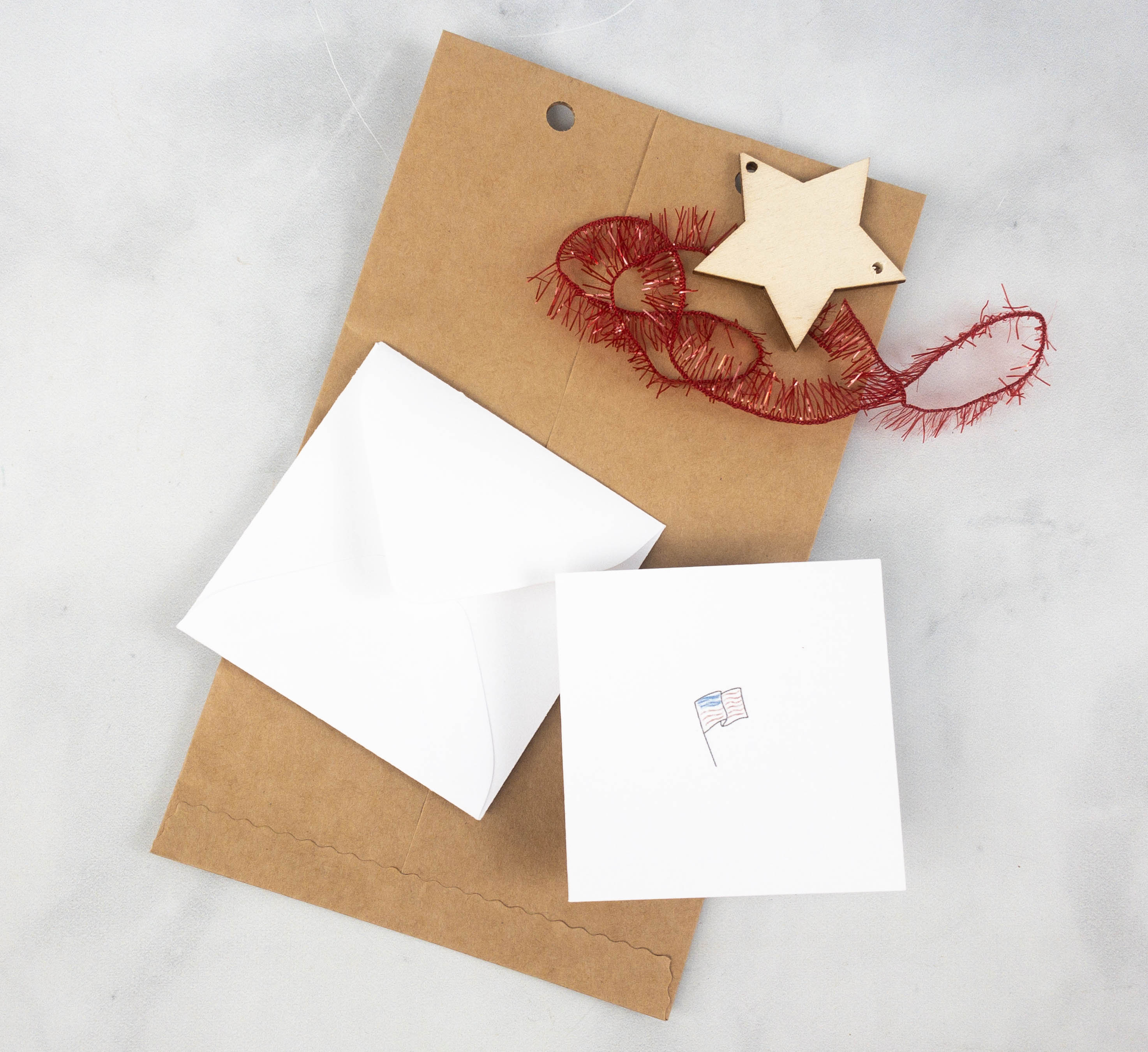 This month, the project is about making DIY Patriotic Signs.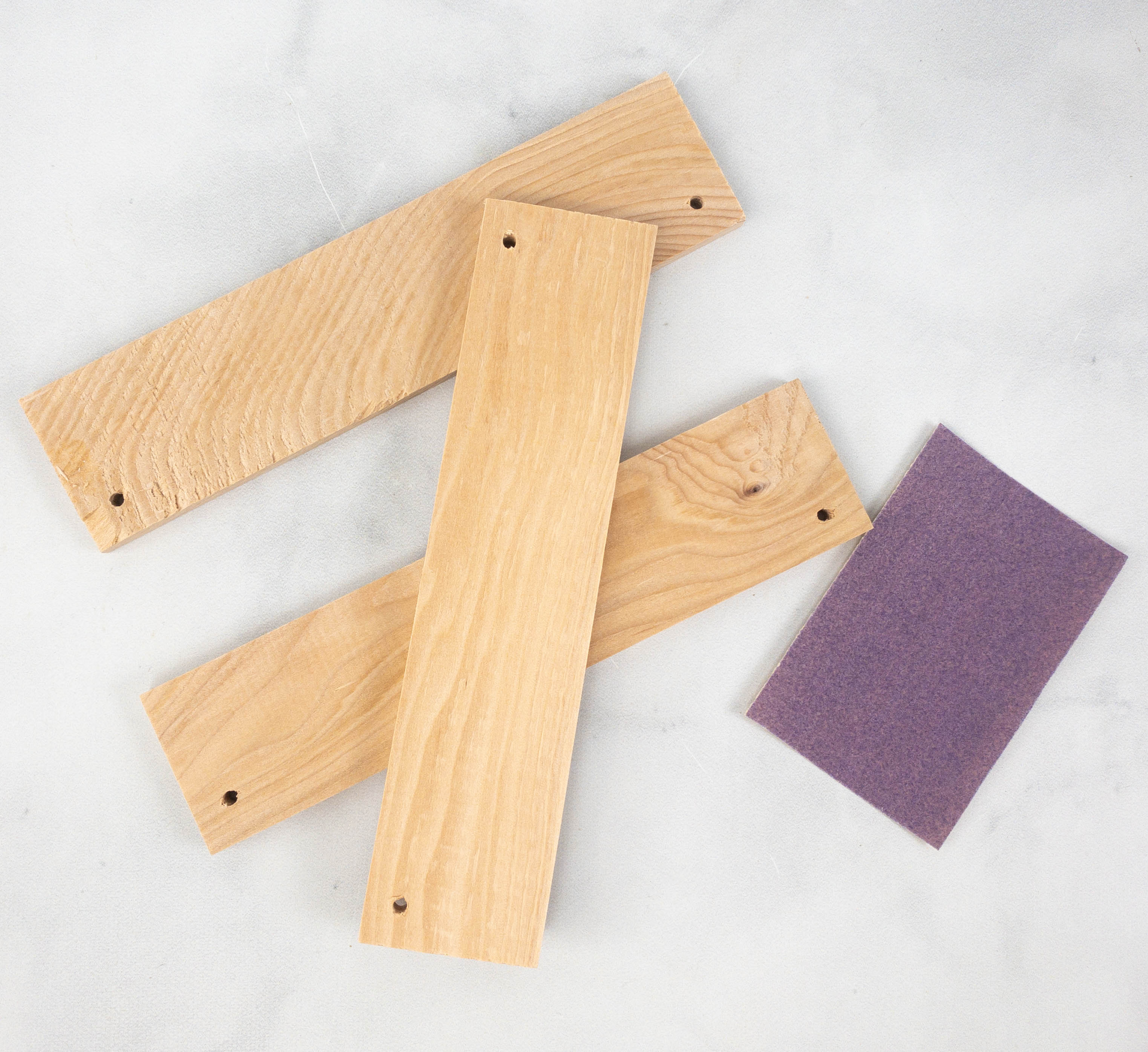 There are 3 mini wooden planks so you can make 3 signs that you can design the way you want to. They also included a sand paper so you can smooth out all the edges.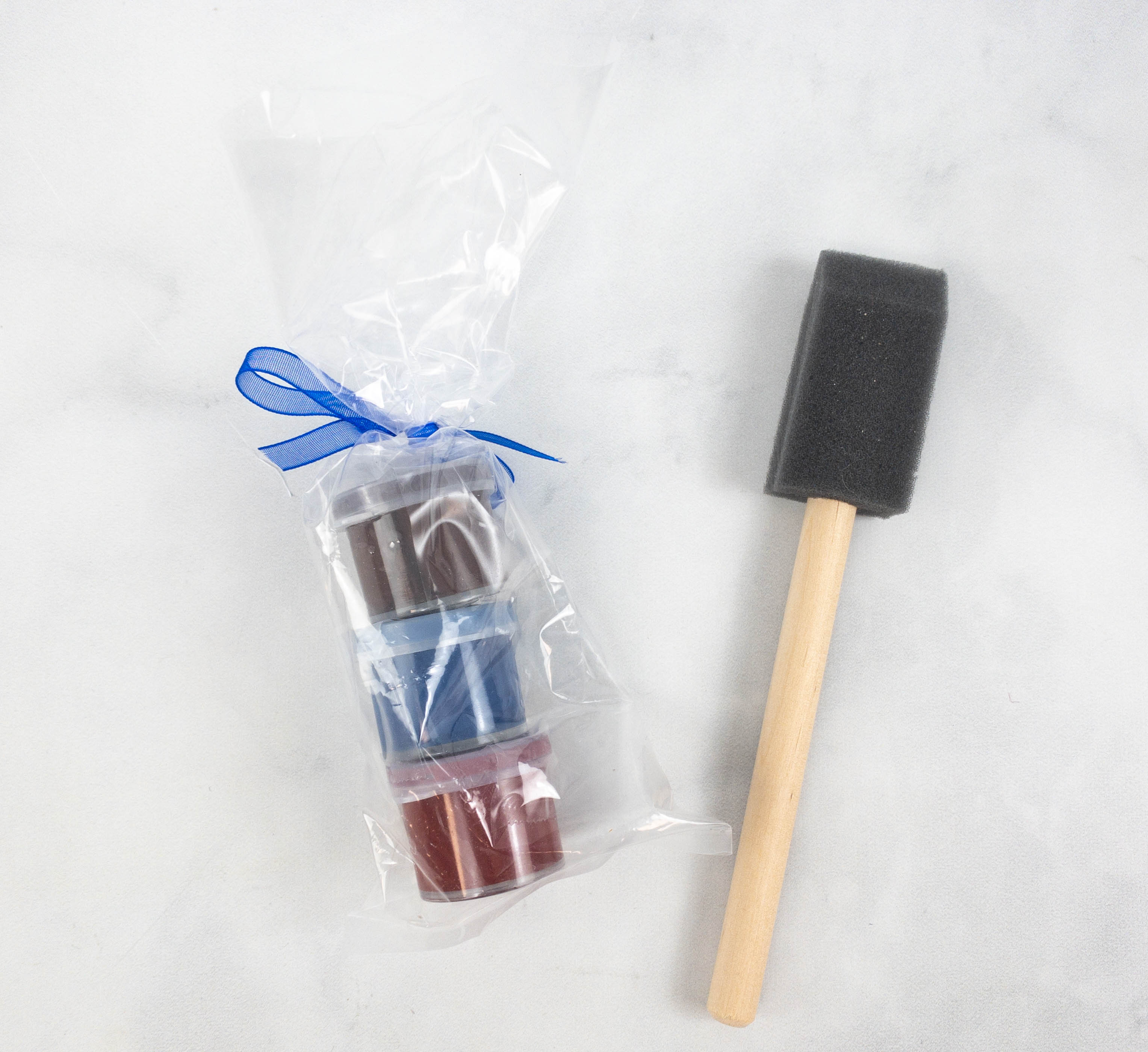 Here's the brush and paint that they provided for this project.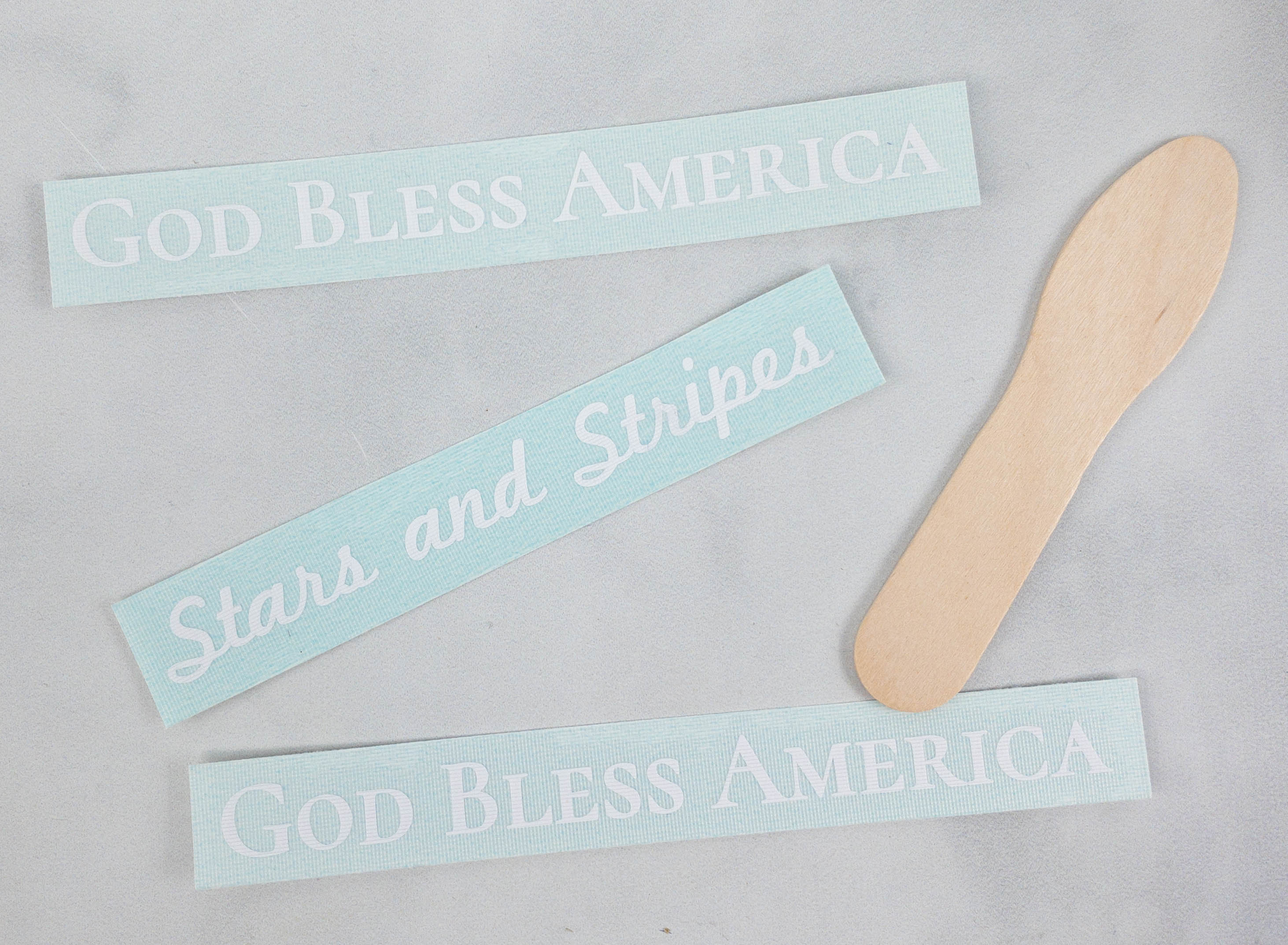 They also included the stickers with patriotic meanings. I think it would have been nice to include alternate stickers.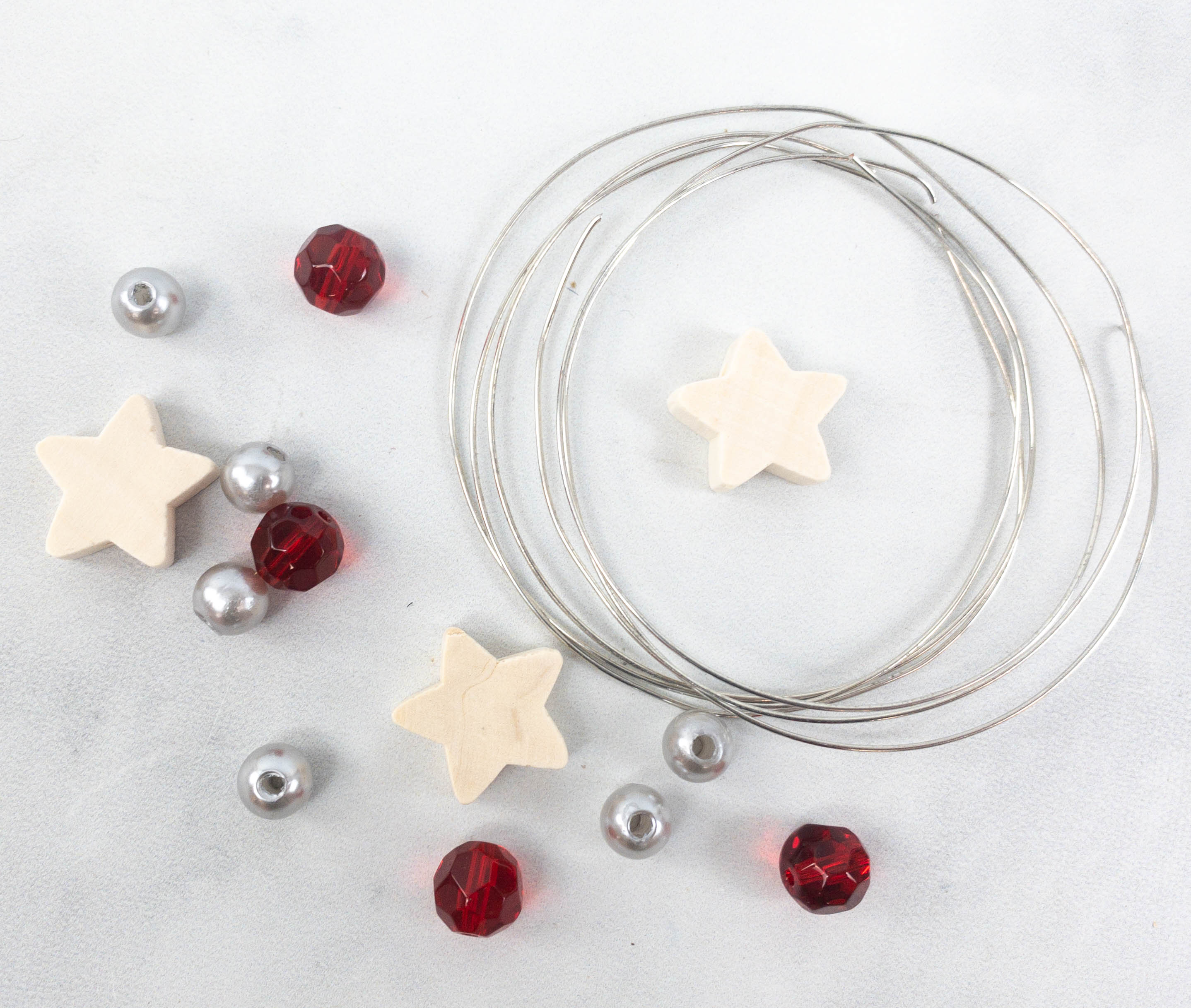 Lastly, here are wires and a few beads to decorate them!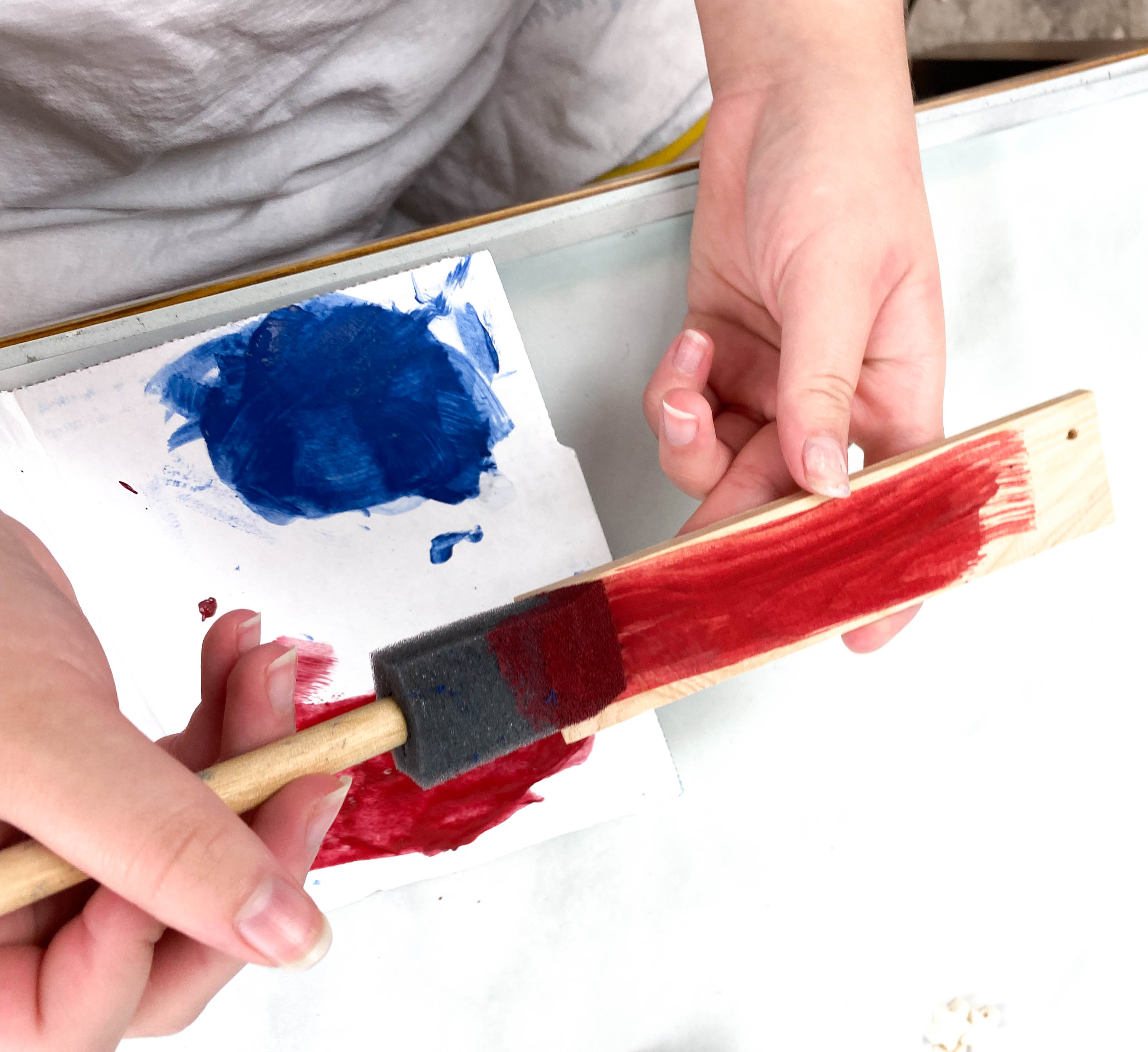 The first step is to paint the wooden planks.
They included 3 colors in the kit so you can paint each piece a different color. After painting them, leave them to dry before proceeding to the next step.
The next step is to place a sticker on top of each wooden piece. Make sure that the two holes are on the top of the sticker.
When you're happy with the position, you can use the wooden stick to gently press the letters into place and carefully remove the adhesive, making sure that the letters are left to stick on the wood.
Now, it's time to put the wire so each piece can be hung for decoration! We also added a few beads to make them look extra special.
Here's what the finished products look like. They were great decorations for our 4th of July celebration!
I had a great time making this month's patriotic signs, from painting the wooden pieces to choosing the beads to go with them! The box is complete with instructions and materials enough to make 3 signs. The finished products can be gifted as well, using the provided paper bag and card. Lil' Grace boxes always contain fun and easy DIY projects, which are ideal for beginners and even for old crafters looking to do something new. Their projects are often themed as well, adding to the fun and excitement in each box!
What do you think of this month's Lil' Grace box?
Visit Confetti Grace Lil Grace to subscribe or find out more!
Visit Confetti Grace Lil Grace to subscribe or find out more!