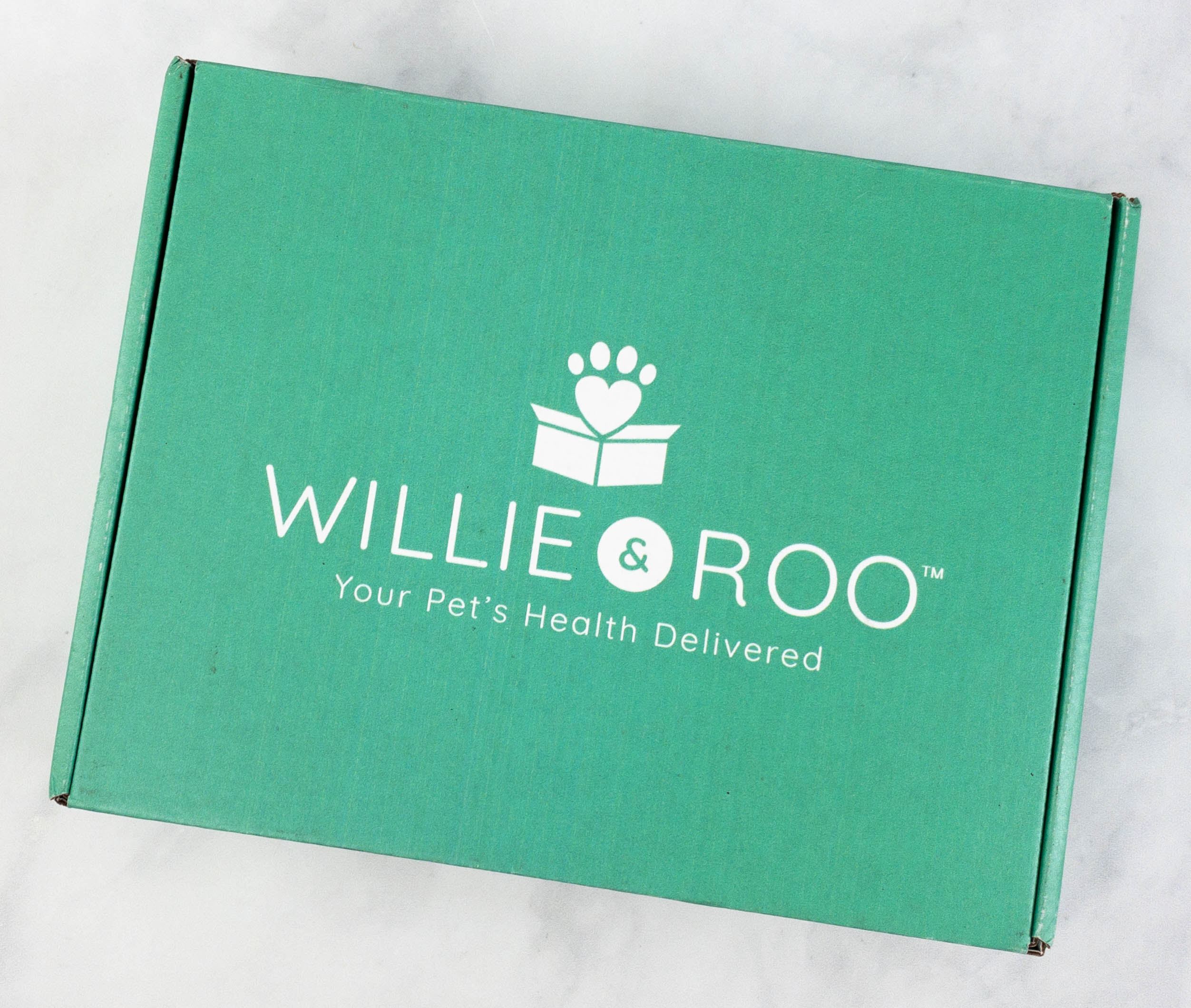 Willie & Roo is a pet wellness subscription that delivers personalized boxes for dogs or cats. Subscribers will be able to choose boxes based on their pet's size, as well as from three different subscription levels: Pampered, Healthy, or Happy.
Happy – wholesome all-natural treats, enriching toy or wellness product, healthy chew, personal web page for your pup (starts at $33.95 monthly)
Healthy – Everything in Happy plus a custom selected health supplement for your pet (starts at $42.95 monthly)
Pampered – Everything in Healthy plus a surprise pet PAWrent gift (starts at 49.95 monthly)
DEAL: Get 20% off your first 6 months on any dog or cat subscription! Use coupon code HELLOSUB20.
Willie & Roo's dog subscription box made the list in our 2021 readers' choice list of best subscriptions for dogs!
The interior of the box cover features a customized message for Dean!
The items were packed with a white wrapping paper, sealed with Willie & Roo sticker.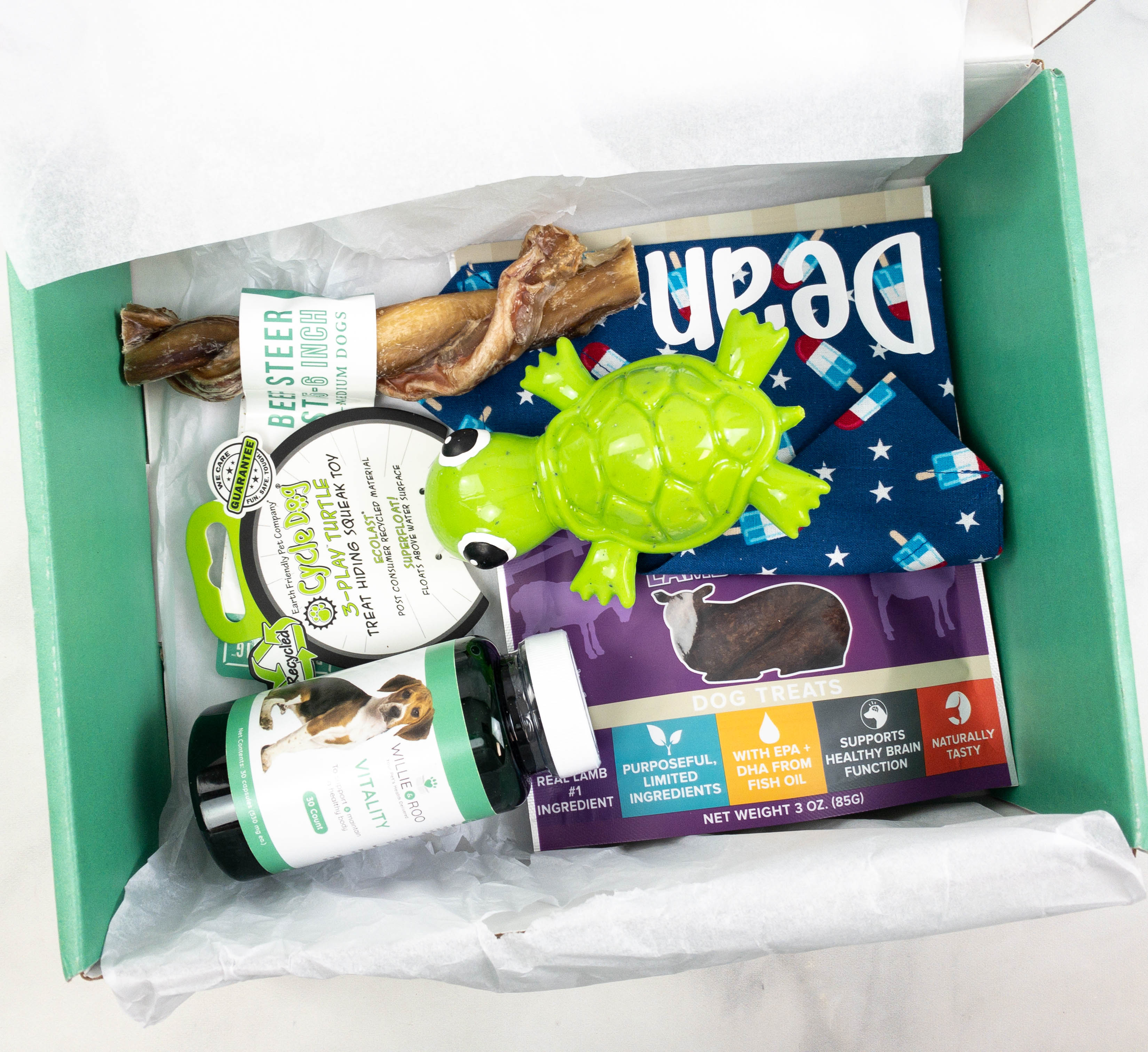 They all arrived in great condition!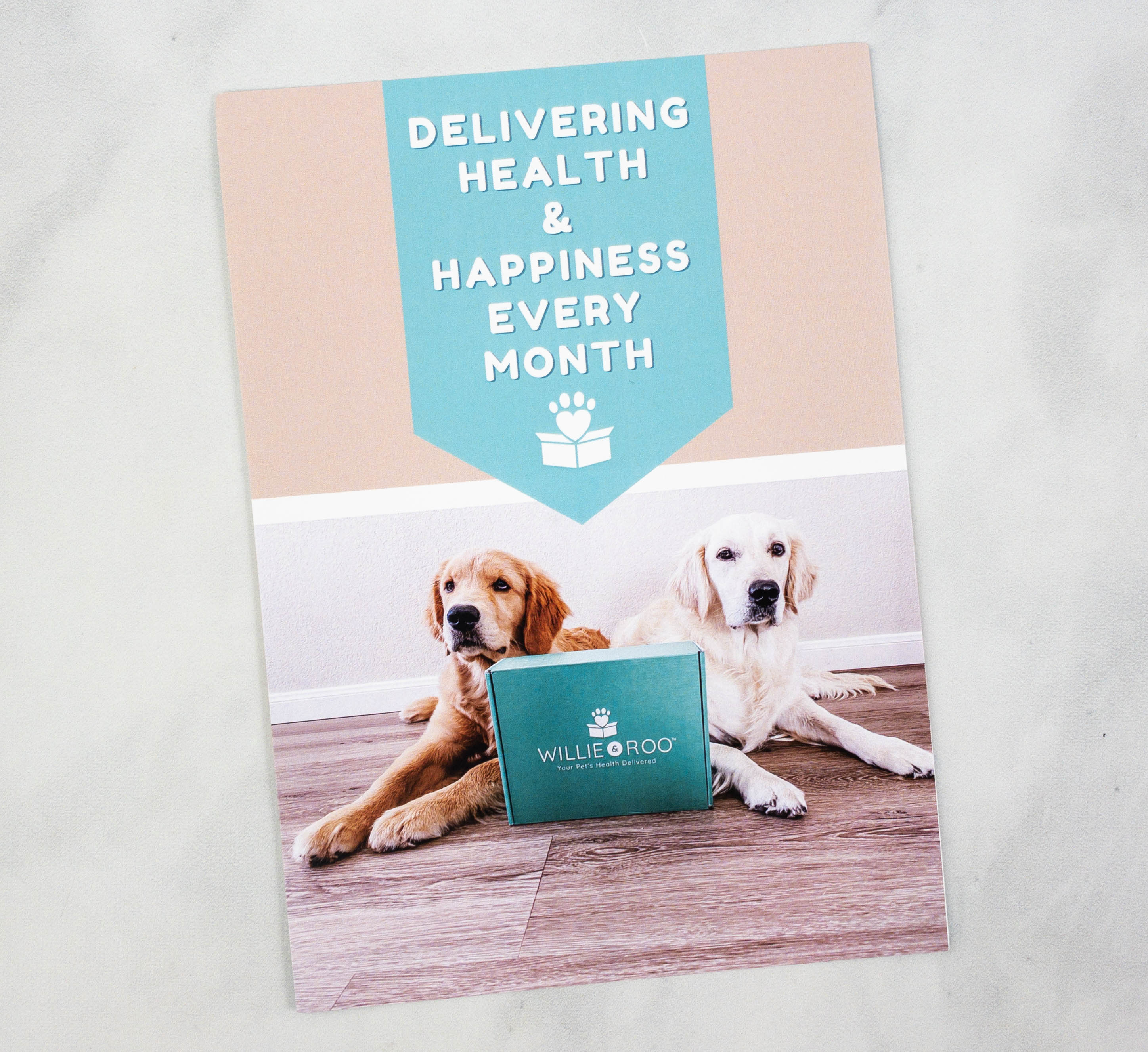 Included in this month's box is a cute card from Willie & Roo!
This subscription gives back to the community! They've partnered with Daisy Cares, and a percentage of all proceeds help support the organization's efforts.
Daisy Cares is a 501(c)(3) non-profit corporation created to provide pet food & medical care to needy pets, as well as reduce animal abuse through public education and awareness.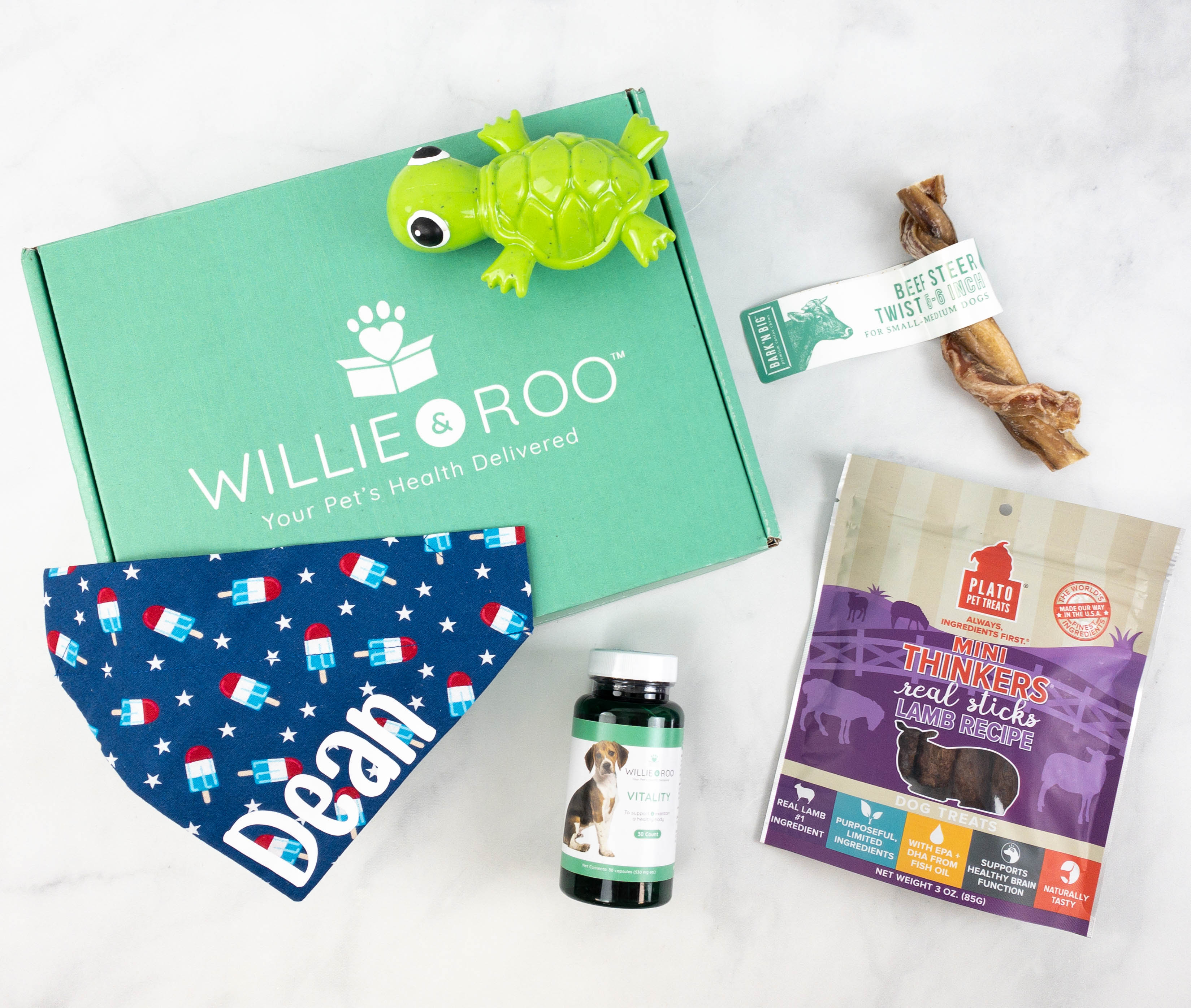 Everything in my box!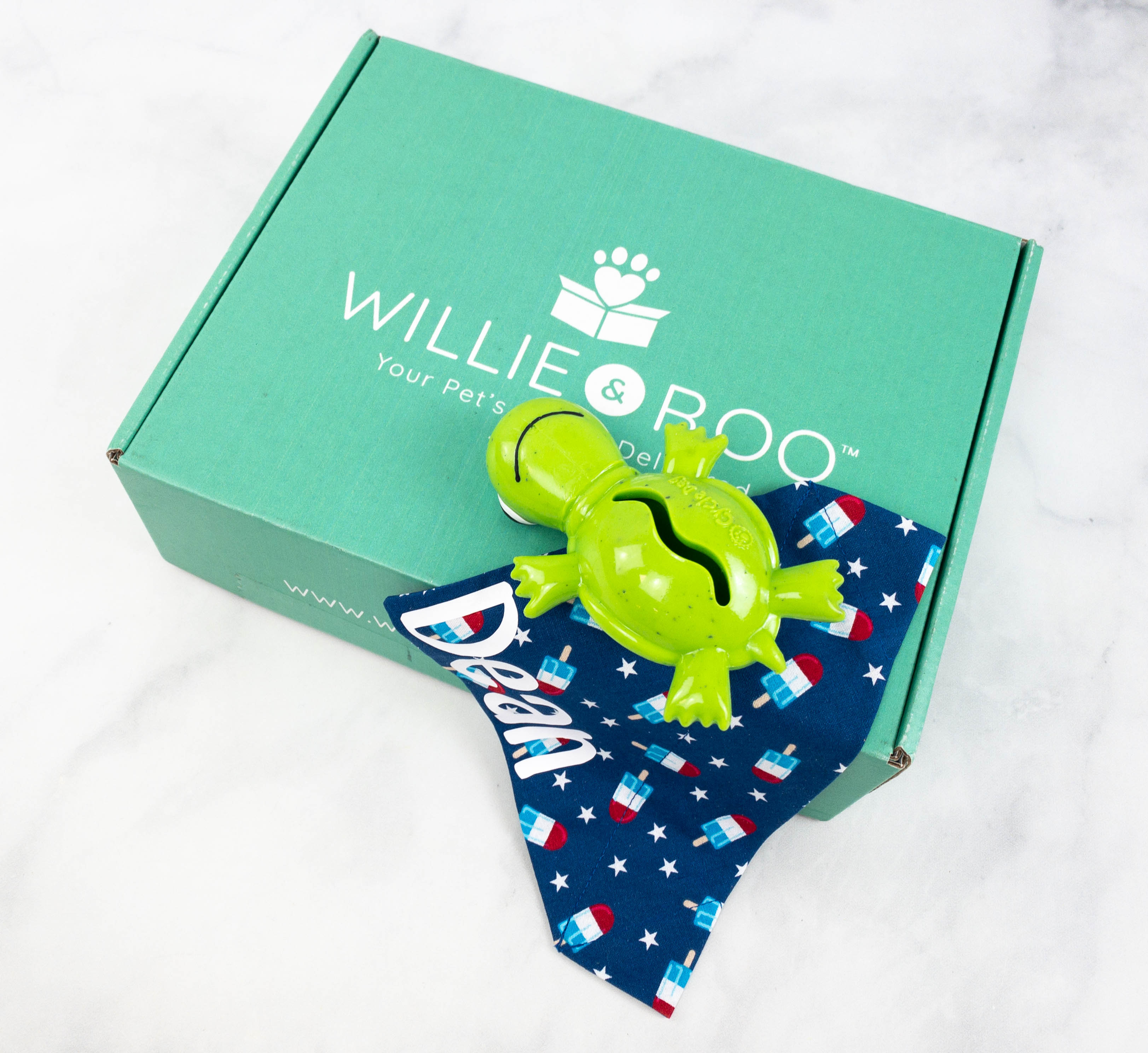 First up, here's a bandana and a toy for Dean!
Bandana. This month's bandana is personalized! It has a blue base color with stars and popsicles all over, plus Dean's name at the bottom.
Cycle Dog 3-Play Turtle Treat Hiding Squeak Dog Toy ($15) It's a fun dog toy that bounces, squeaks, and floats in water! It's made from recycled and non-toxic materials which makes it eco-friendly and safe to play with.
The toy resembles an adorable turtle. Those big eyes are so cute!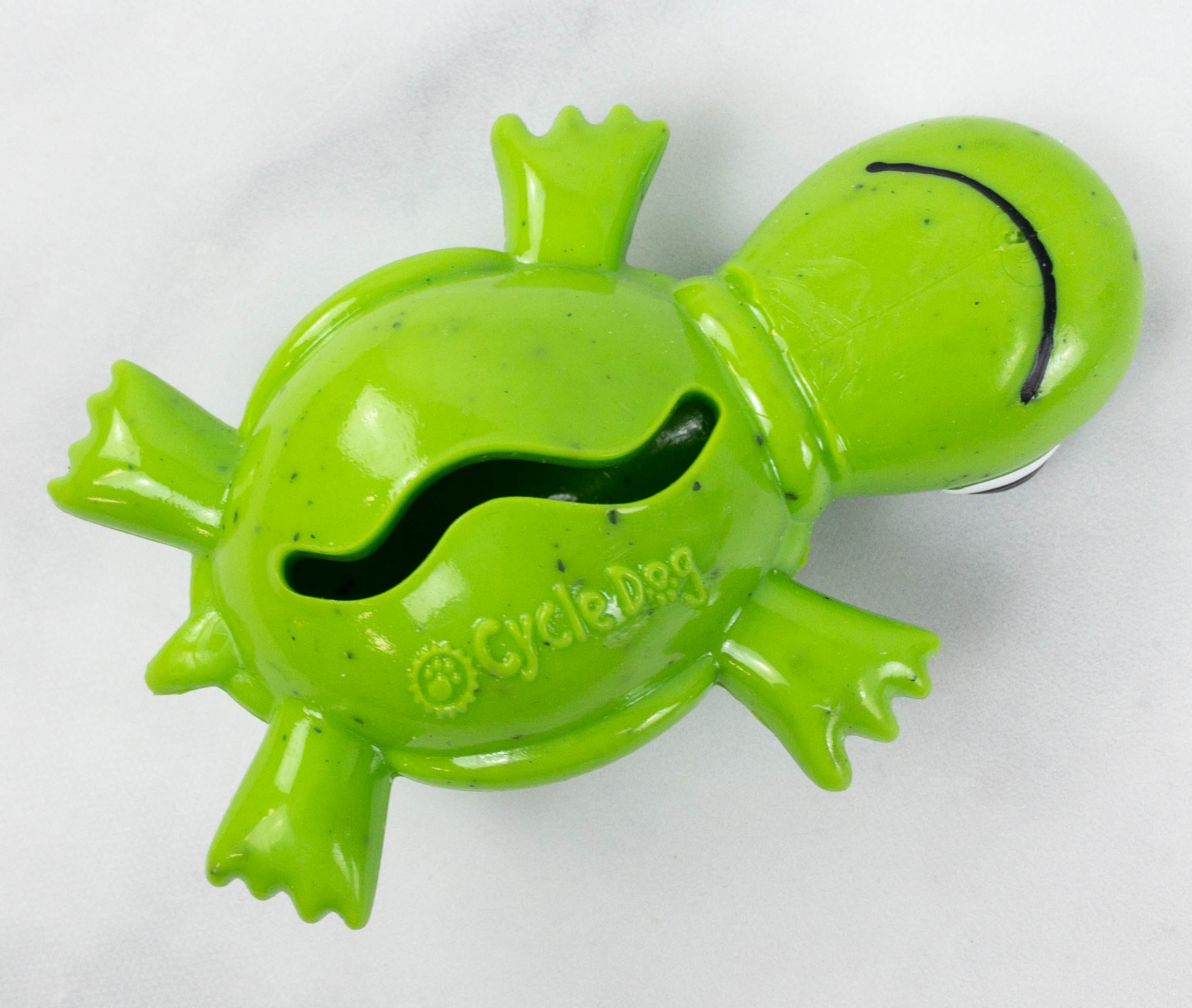 Treats can also be placed in the toy's tummy for a fun challenge for dogs!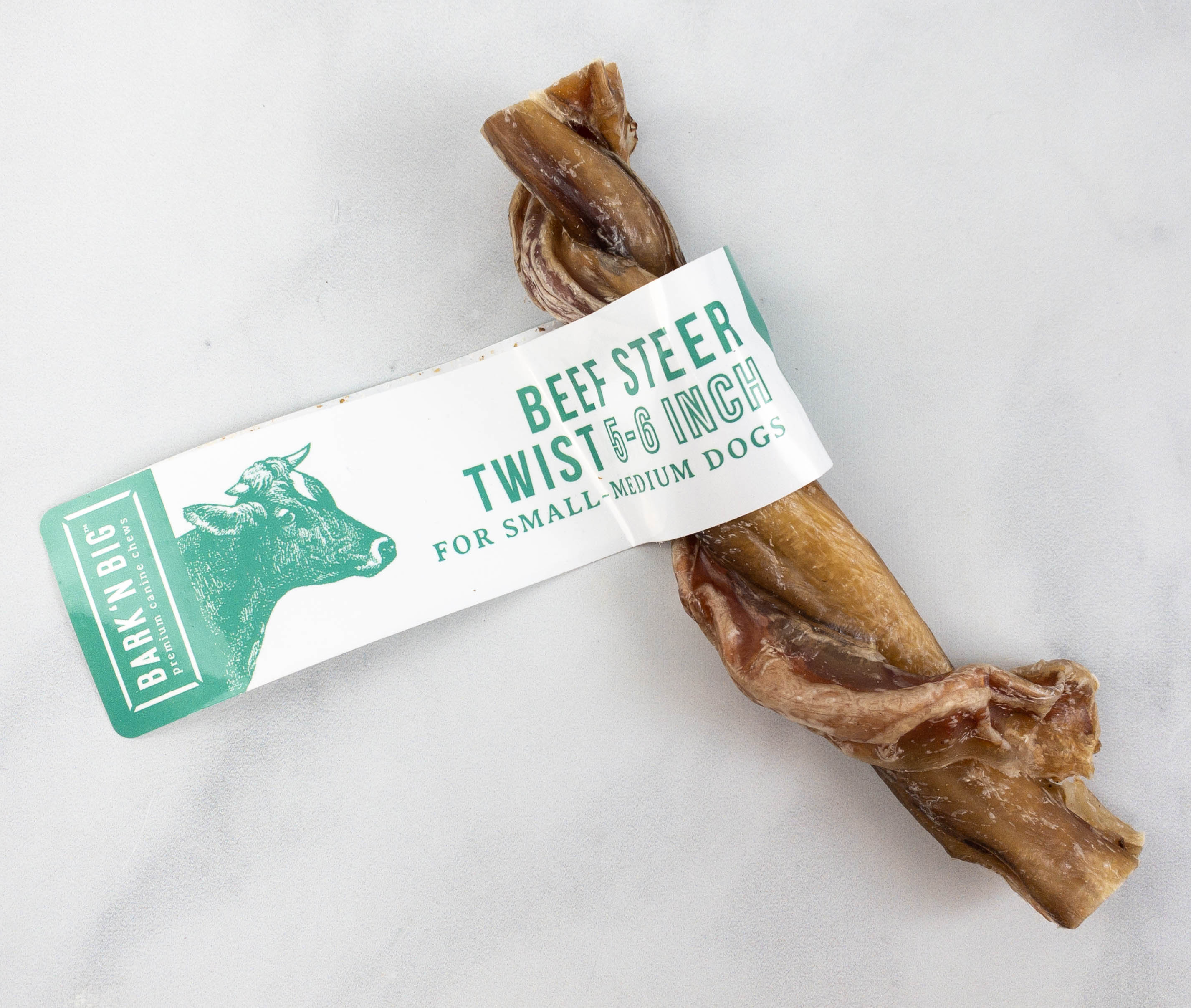 Bark 'N Big Beef Steer Twist 5-6 inch ($5.99) This beef steer twist is made for dogs of all sizes and ages. It features 2 sticks braided together so it's twice the fun!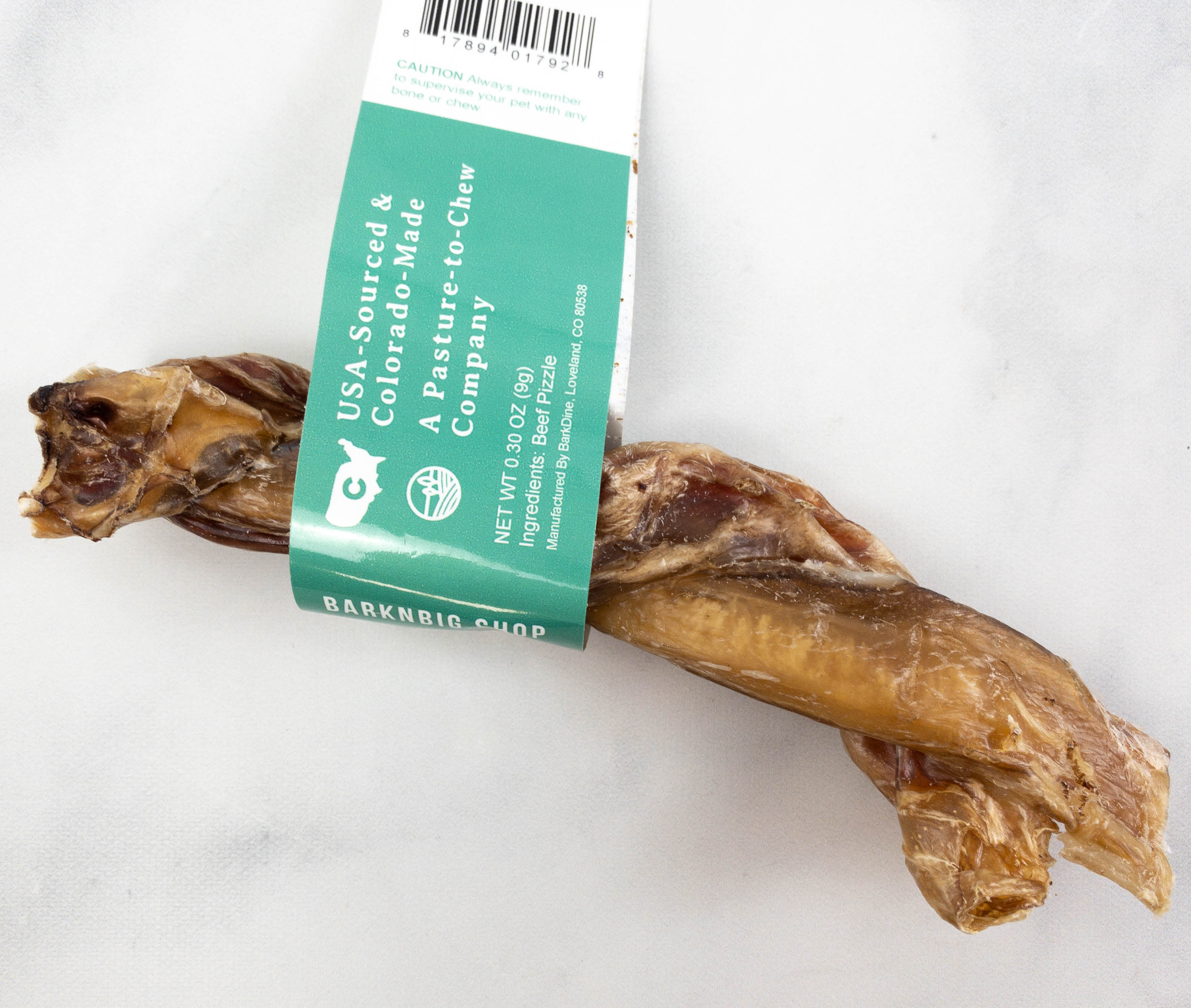 The treat also provides a nice massage to the gums and jaw muscle stimulation.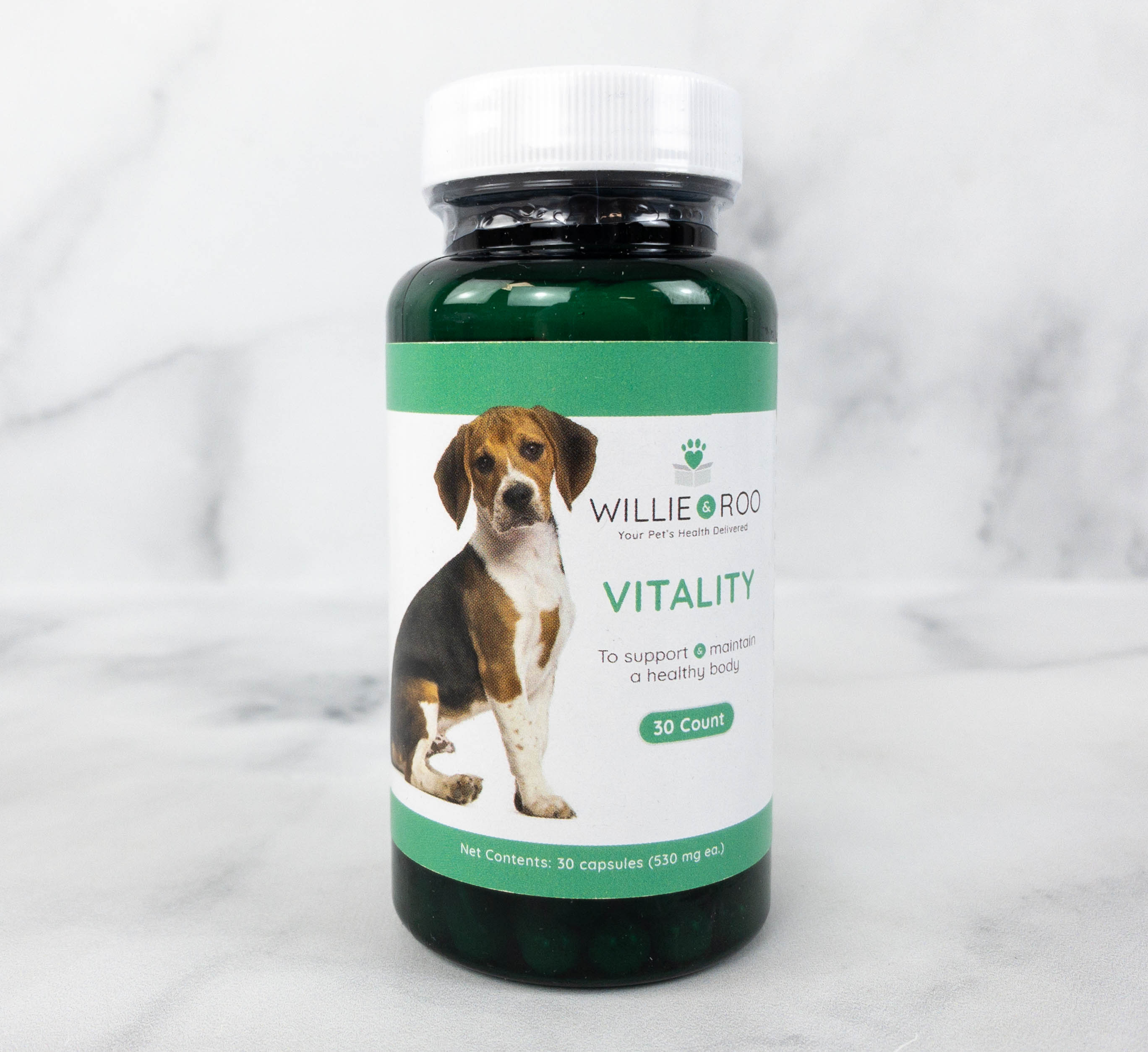 Vitality Preventive Health Supplement for Dogs ($18.95) Vitality supplement contains nutrients that help maintain a dog's health. It has primary ingredients like ashwagandha that plays a major role in preventing tumors and thyroid problems, and ginseng which helps regulate blood sugar and respiratory function.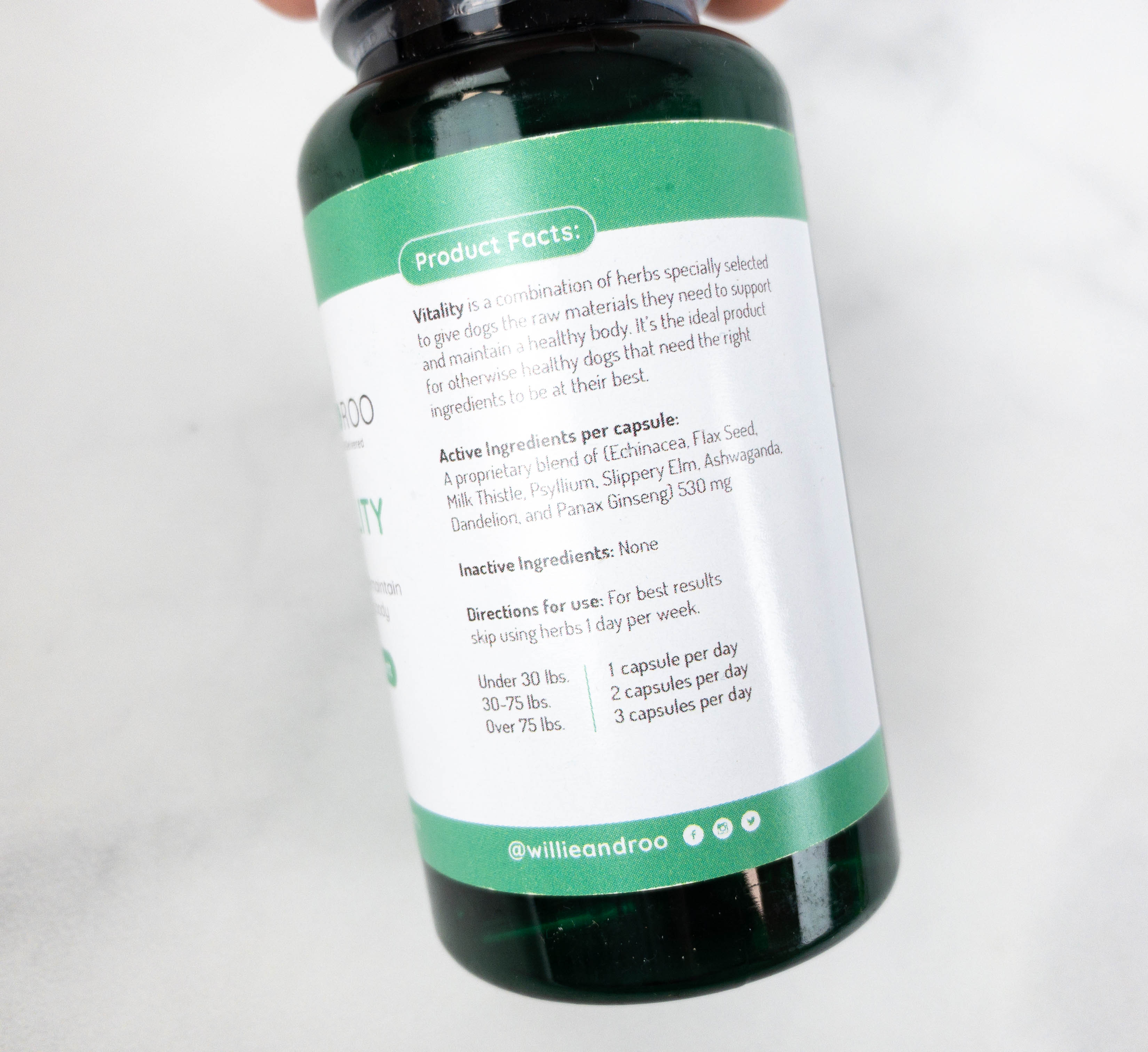 The back of the bottle lists various information about the product. It also has instructions for use and serving suggestions.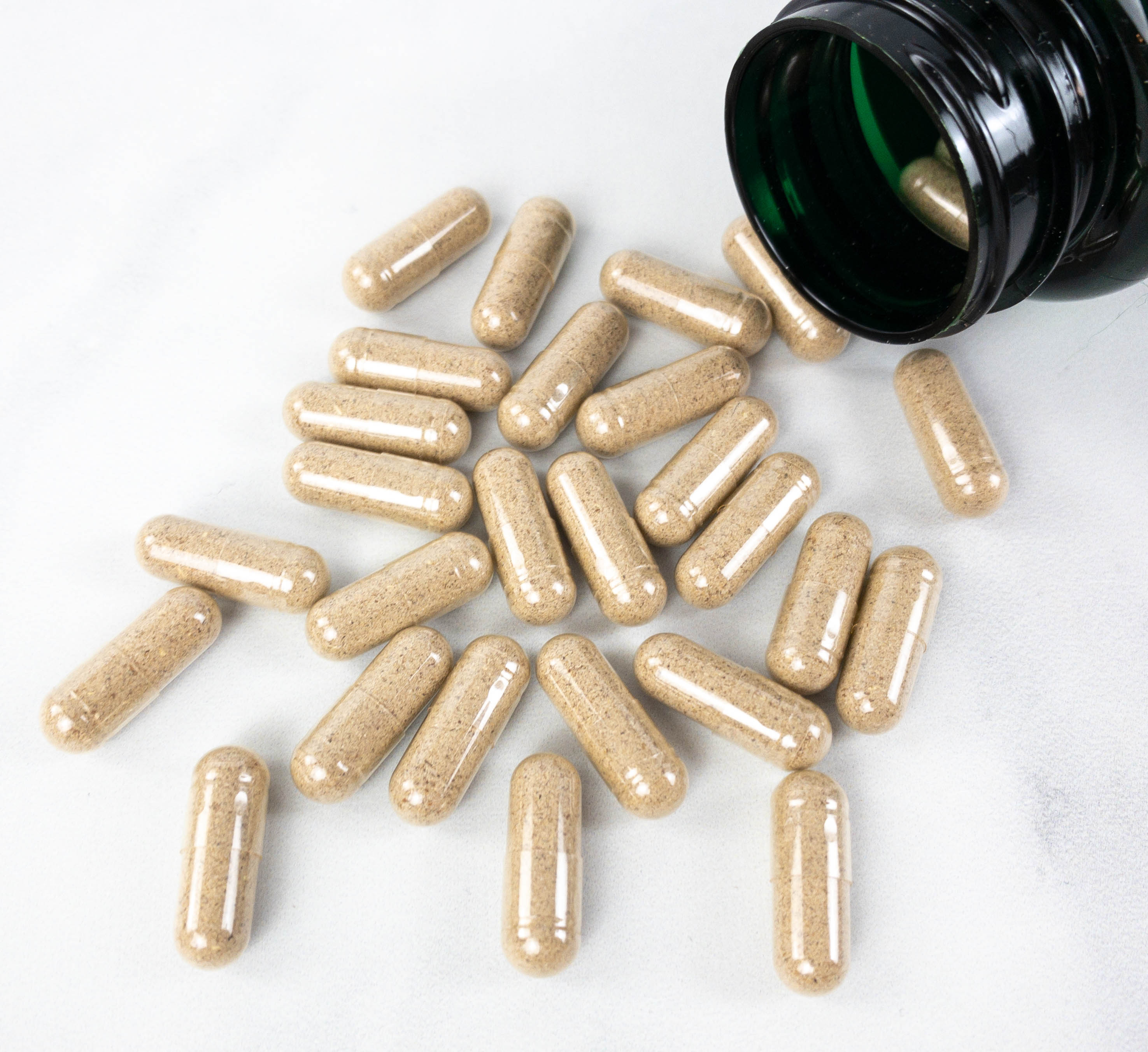 Each bottle contains 30 supplement capsules. For best results, dog's weight must be considered to determine the recommended serving per day.
Plato Pet Treats Mini Thinkers Real Sticks Lamp Recipe Dog Treats ($6.99) Another delicious and healthy treat that Dean loved are these lamb sticks! They are made from real lamb, making them naturally tasty.
This treat also supports a better and healthy brain function, thanks to EPA and DHA. Also, it doesn't contain corn, wheat, soy, or any artificial flavors.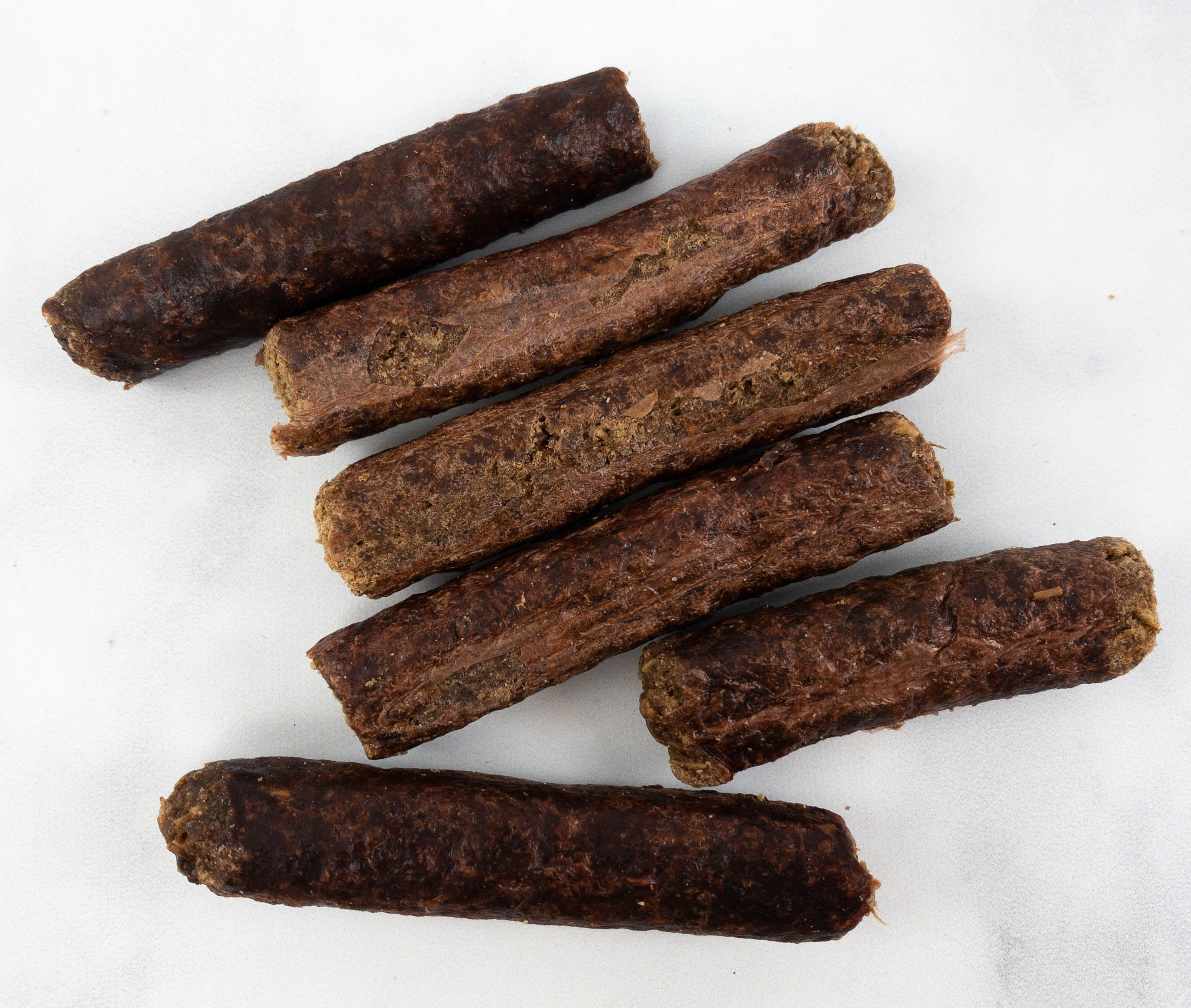 These treat sticks are also great to use as a reward or training aid!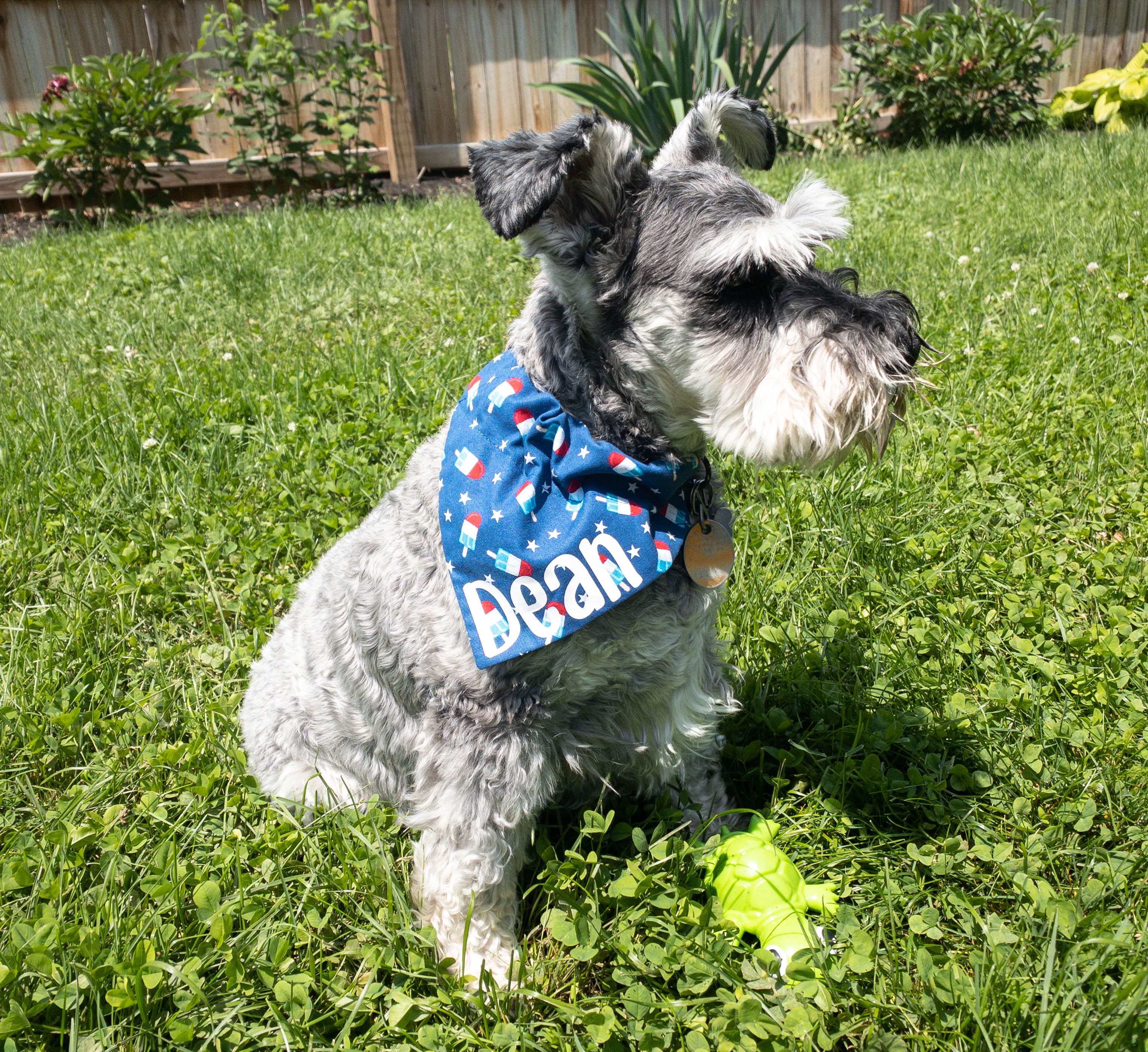 Here's Dean, sporting his new bandana! So cute – he's ready for a playdate!
This month's Willie & Roo box included healthy and delicious treats for Dean, plus an eco-friendly toy. Dean loved playing with his new toy, especially when I put treats in its tummy. There's also a bandana and it's even personalized! It's made with high-quality materials so it looks good and Dean is comfortable wearing it. As always, the box includes a bottle of supplements, which is enough to last a month! It helps support pet health, so I really appreciate it. If you want to focus on your pet's health and wellness, this dog subscription box is worth considering!
What do you think of the Willie & Roo box?