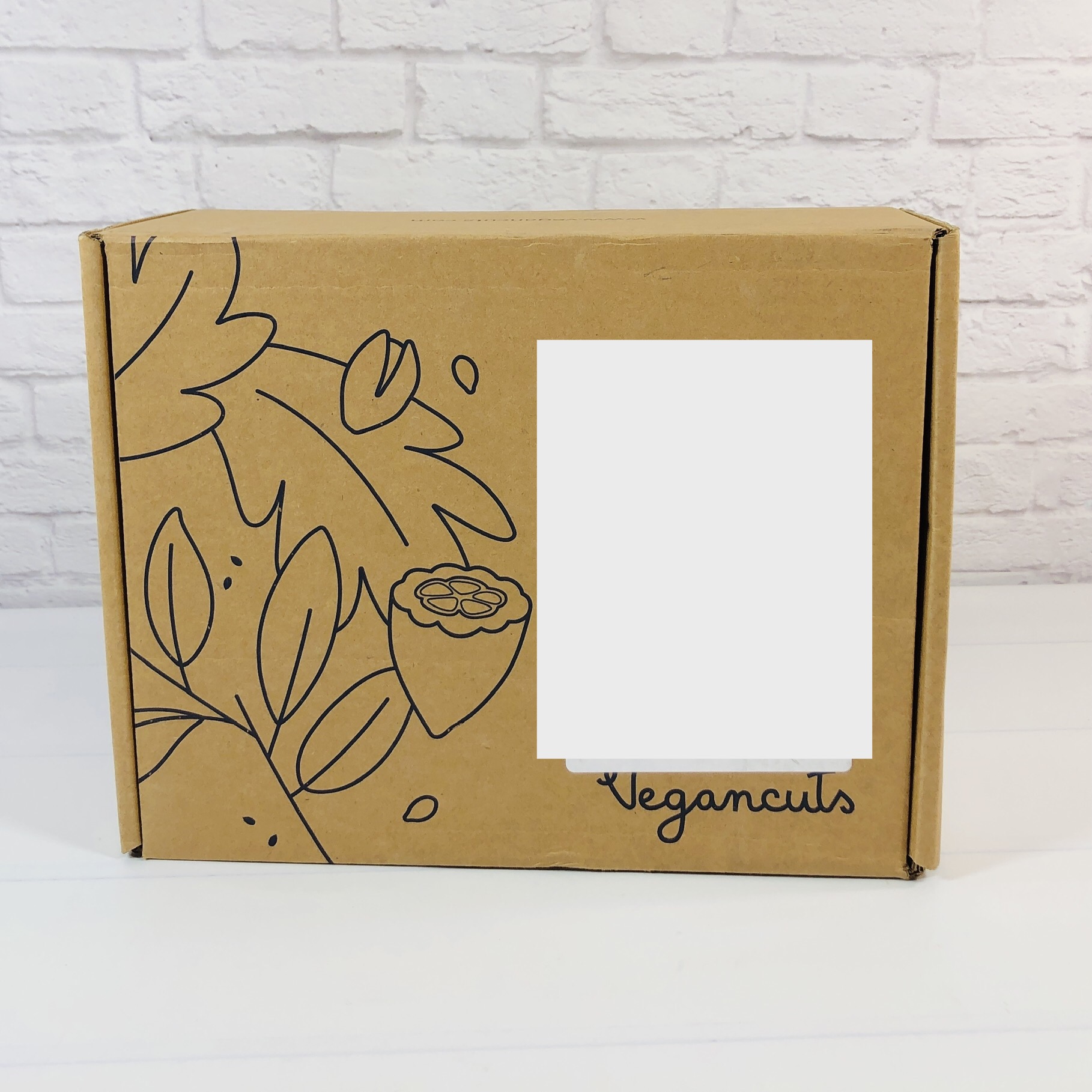 Vegancuts Beauty Box is a monthly beauty subscription service that sends 4 or more items ranging from unique cosmetics to luxurious skincare. Best of all, they are 100% cruelty-free and vegan, plus most items are natural and non-toxic! Monthly recurring shipments are $24.95 with free shipping in the USA (there is an additional charge for other countries). This sub is also available in 6 or 12-month terms that do not renew but that do earn you a discount.
Each month you'll receive a delivery of 4 or more new deluxe or full-size products, from unique cosmetics to luxurious skin care, that treat your outside as good as you treat your inside.
DEAL: Use the coupon code hellosub to get $5 off your first box on any Vegancuts subscription! It can only be used once per customer, but it can be used on multiple subscriptions at once so long as they are in the same transaction.
In 2021, Vegancuts' Beauty Box joined our readers' picks for best subscription boxes under $25!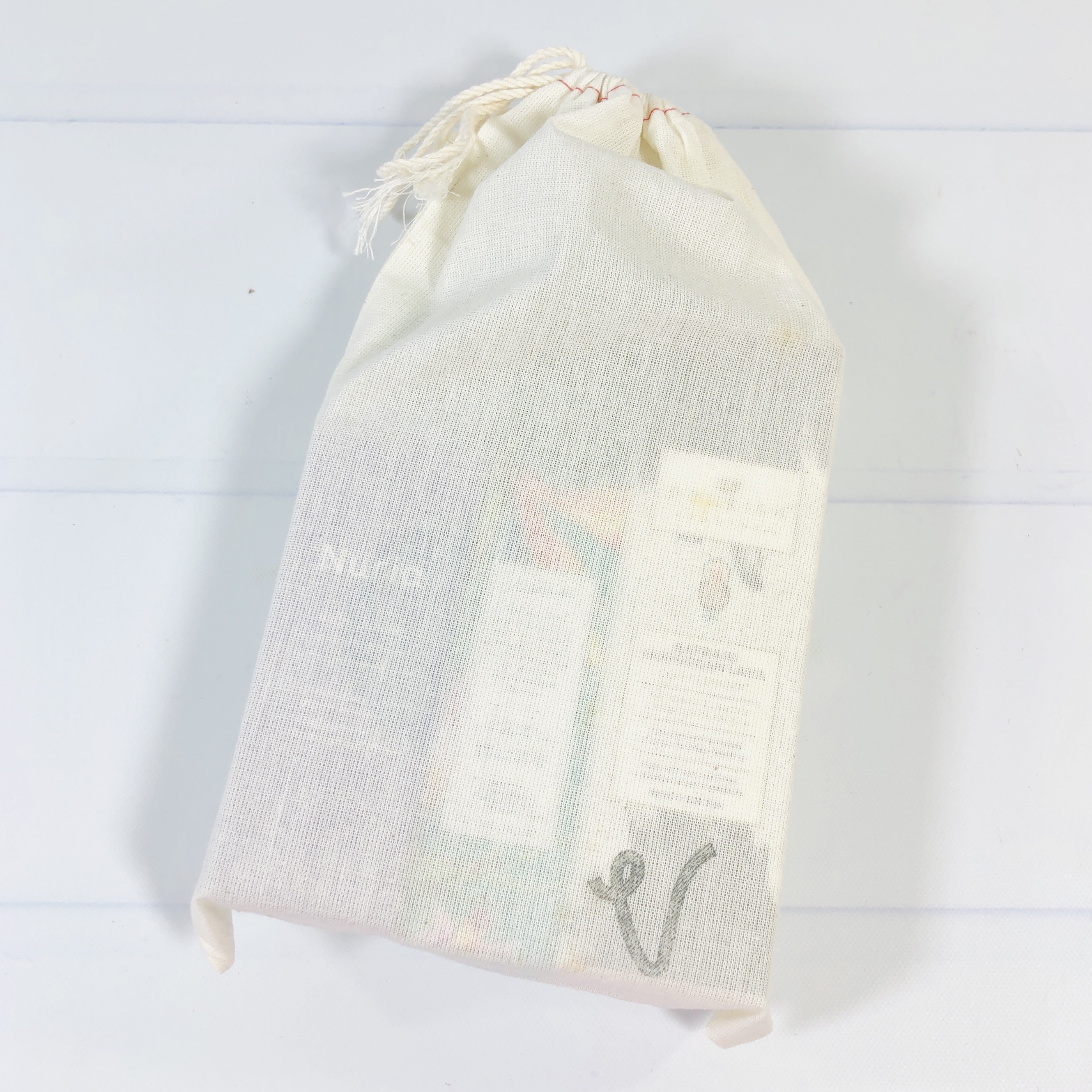 My beauty items shipped in the same box as my snack subscription but the beauty items were placed in this reusable bag.

I didn't receive a card this month so I checked the Vegancuts website to make sure all of the items were in the box. Proceeds from this box will go to Steampunk Farms in San Diego, Ca. The theme was Celebrating Female Led Brands! Keep in mind that Vegancuts may make substitutions to items. Check out the Vegancuts website for discounts from some of these brands.
Everything in my box!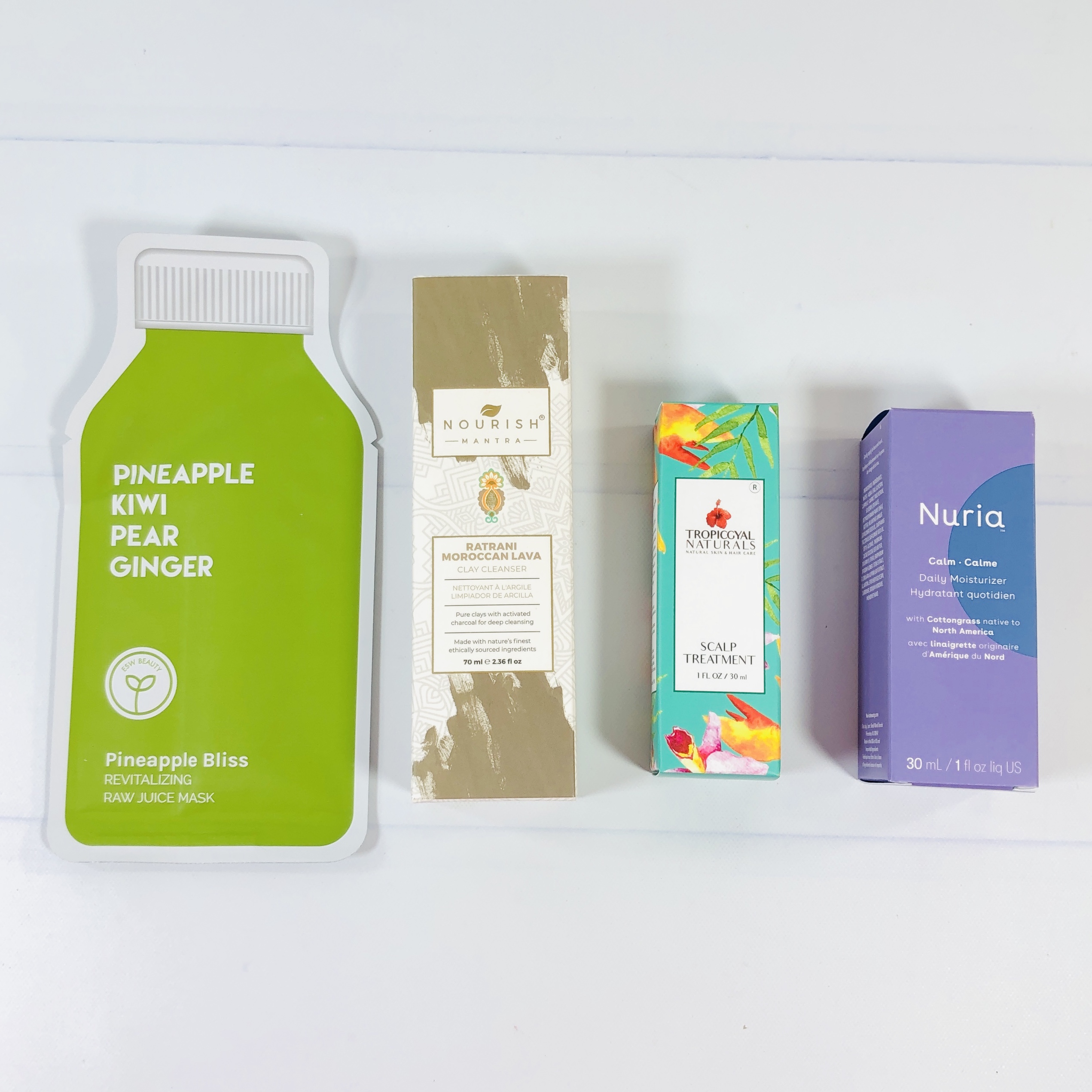 Three of the items came in their original boxes.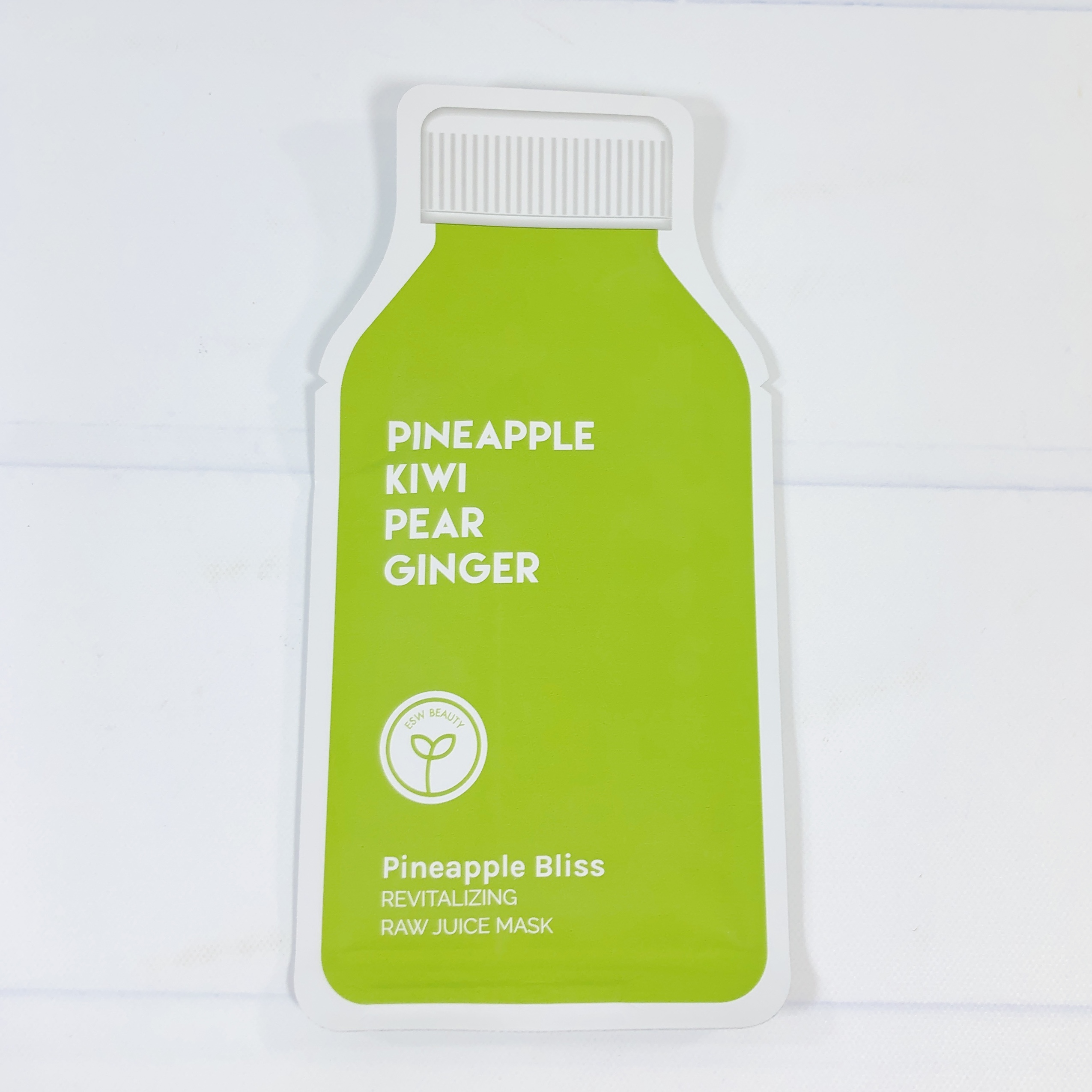 ESW Beauty Pineapple Bliss Revitalizing Raw Juice Mask ($6) is a rejuvenating sheet mask that is supposed to brighten the face and revive dull skin.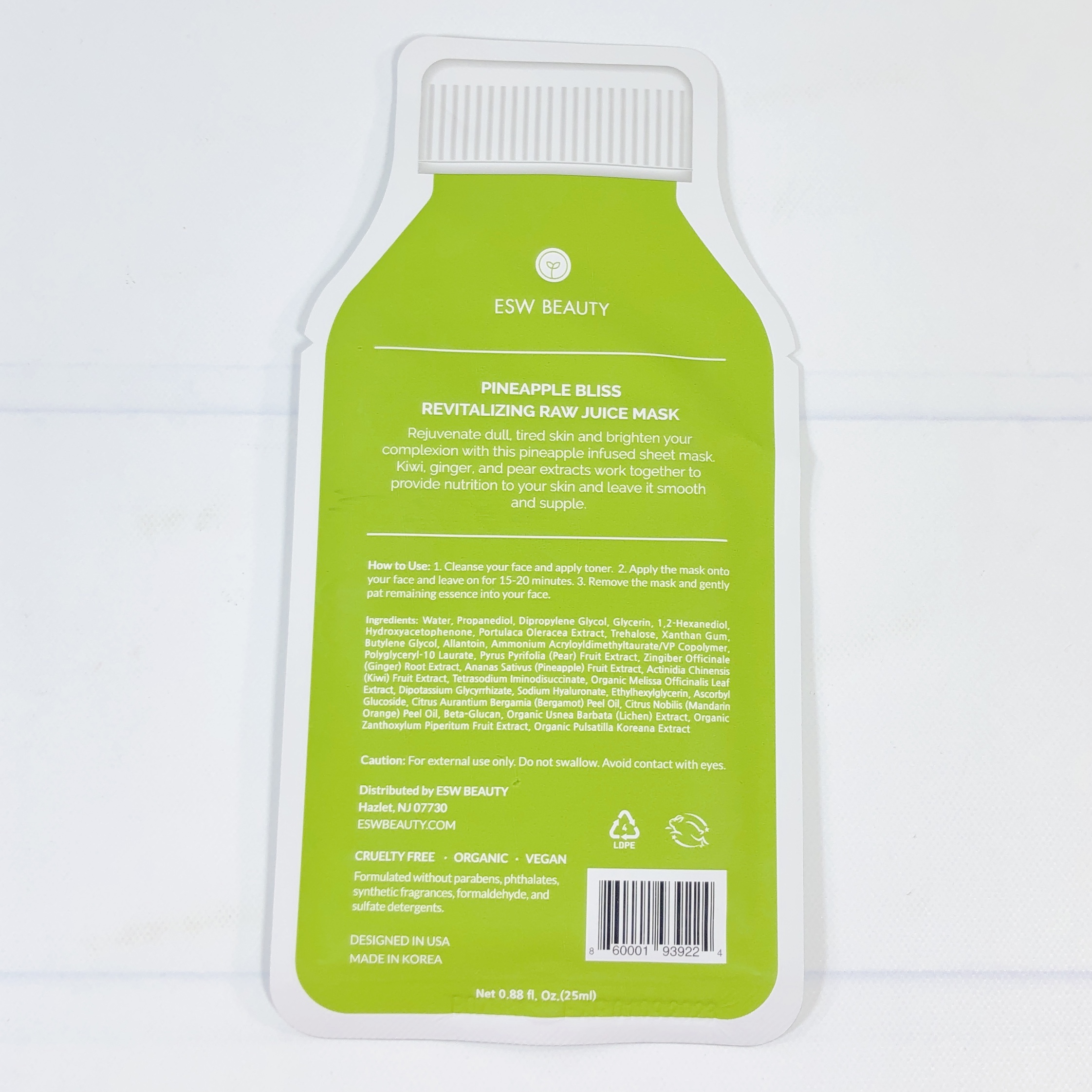 Ingredients include kiwi, ginger, pear, and pineapple extracts to provide antioxidants and to gently exfoliate the skin. Apply to a clean face and kick back for about 20 minutes. After removing you can pat in the leftover essence and enjoy your peppy glow!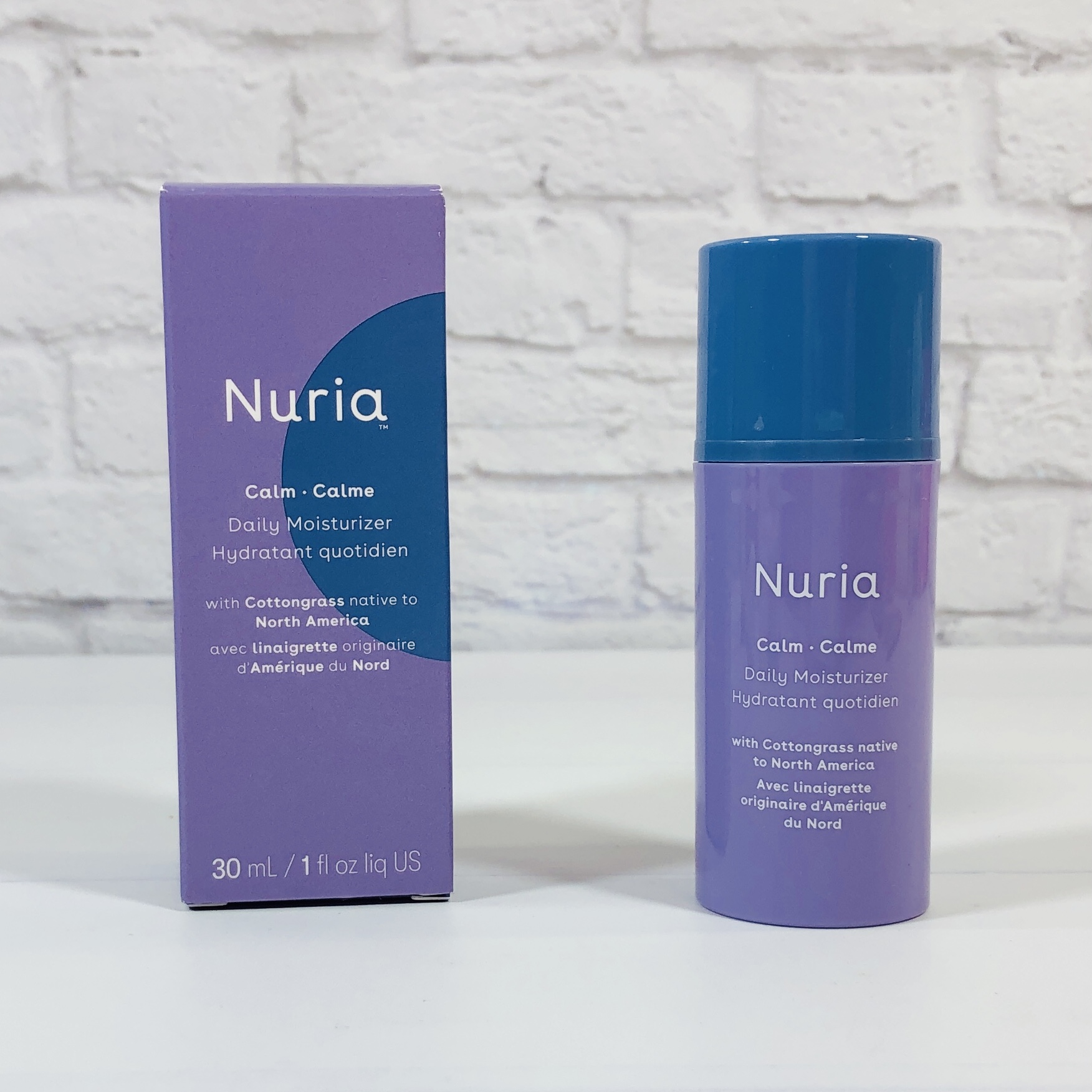 Nuria Calm Daily Moisturizer ($26) is a moisturizer meant especially for sensitive skin and is free from fragrance, which can be irritating to skin.
Ingredients include cottongrass, which is supposed to soothe skin and maintain its barrier, along with shea butter, cocoa butter, and safflower. The lotion can be used twice a day and it's very lightweight, my skin absorbed it immediately, and there was no scent. I thought it was non-greasy and in fact, my dry skin may need a bit more than this but it is a good day moisturizer to wear under sunscreen and makeup.
Nourish Mantra Ratrani Moroccan Lava Clay Cleanser ($18) is meant especially for normal to oily skin and has clay and charcoal to draw out oils and other impurities from the skin.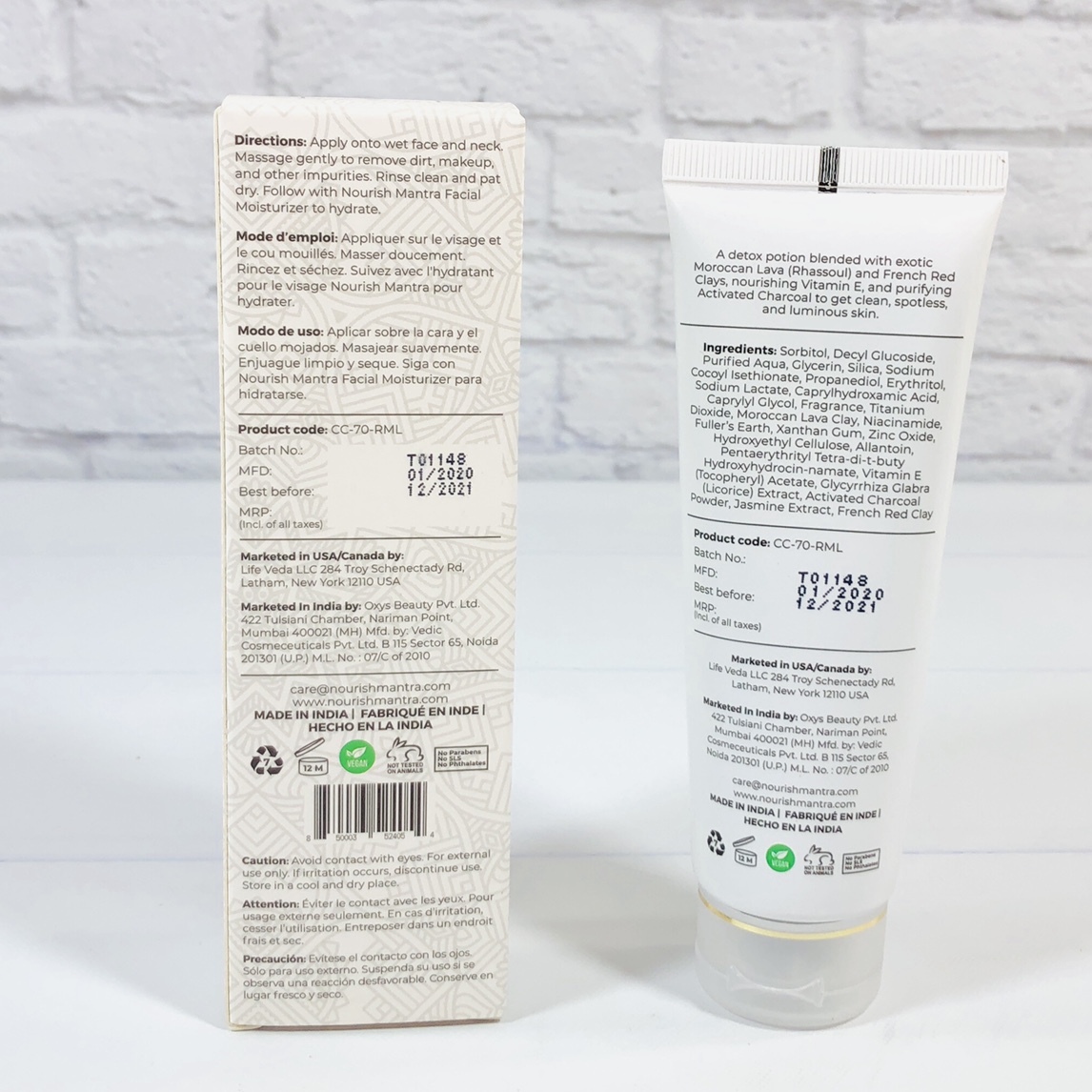 Other ingredients include zinc oxide, titanium dioxide, glycerin, niacinamide, and silica. It has a creamy texture and a light lather. It also rinsed off easily and I didn't think it felt gritty or scrubby. My main problem with it is the added fragrance, which was strong to my nose and reminds me of spray starch!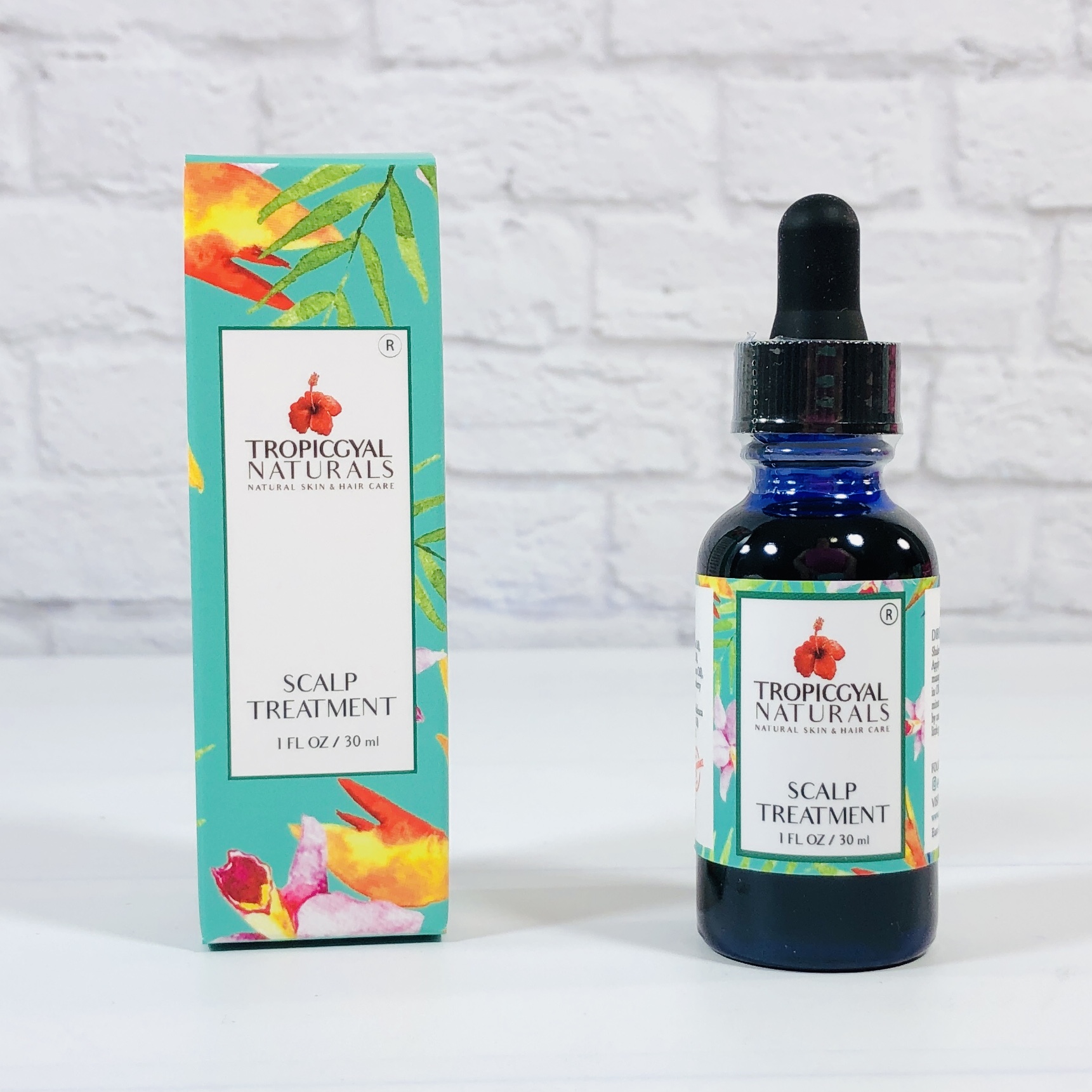 Tropicgyal Naturals Scalp Treatment ($36.99) is an oil that can be applied to the scalp to help fight issues such as dandruff and dryness.
It's a combo of jojoba, black cumin seed, and a couple of other oils plus peppermint and tea tree essential oils.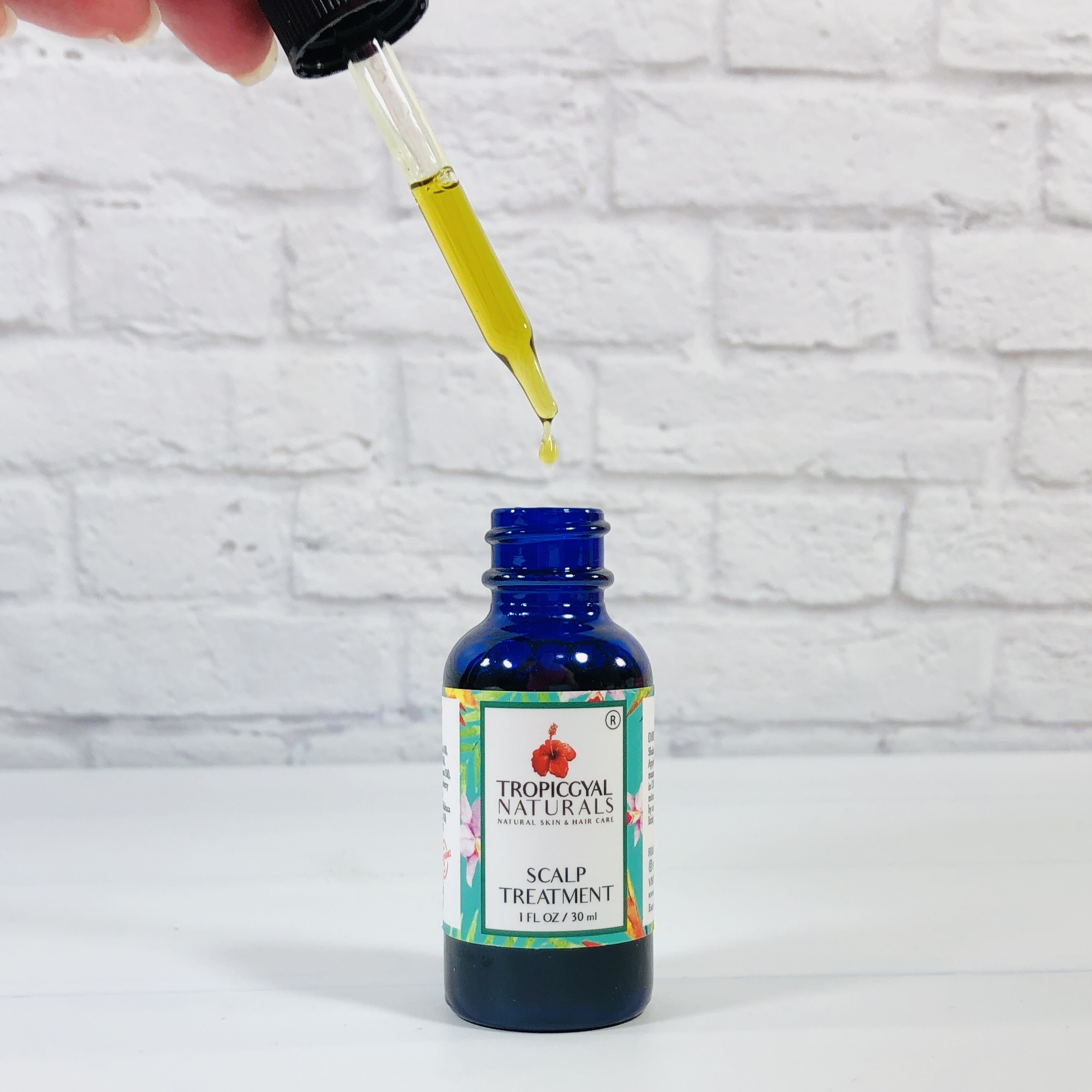 A little goes a long way and you just apply a couple drops to fingertips, warm them up, then rub the scalp, like a mini massage. You can do this before bed or before a shower, but give it about 15 minutes before using shampoo. I thought it smelled most like the peppermint and black cumin seed oils. I'm guessing it would take a while before any benefits would be seen but it is supposed to be anti-fungal and anti-inflammatory and promote hair growth.
Three out of the four products in the May Vegancuts Beauty Box were for the face while the fourth item was for the scalp (but could probably be used on the body as an oil if you prefer). My favorite this month was the moisturizer, I thought it was gentle and it has all I am looking for in skin care. The scalp oil was nice too, although I prefer using it in the morning and then washing it out after a half hour or so. The cleanser is better for someone with oily skin, and the mask was a nice pampering treat, perfect for kicking back with a sit com in the evening. The value for this collection is around $86.99!
What do you think of this month's Vegancuts Beauty Box? Let me know which product you're loving in the comments!