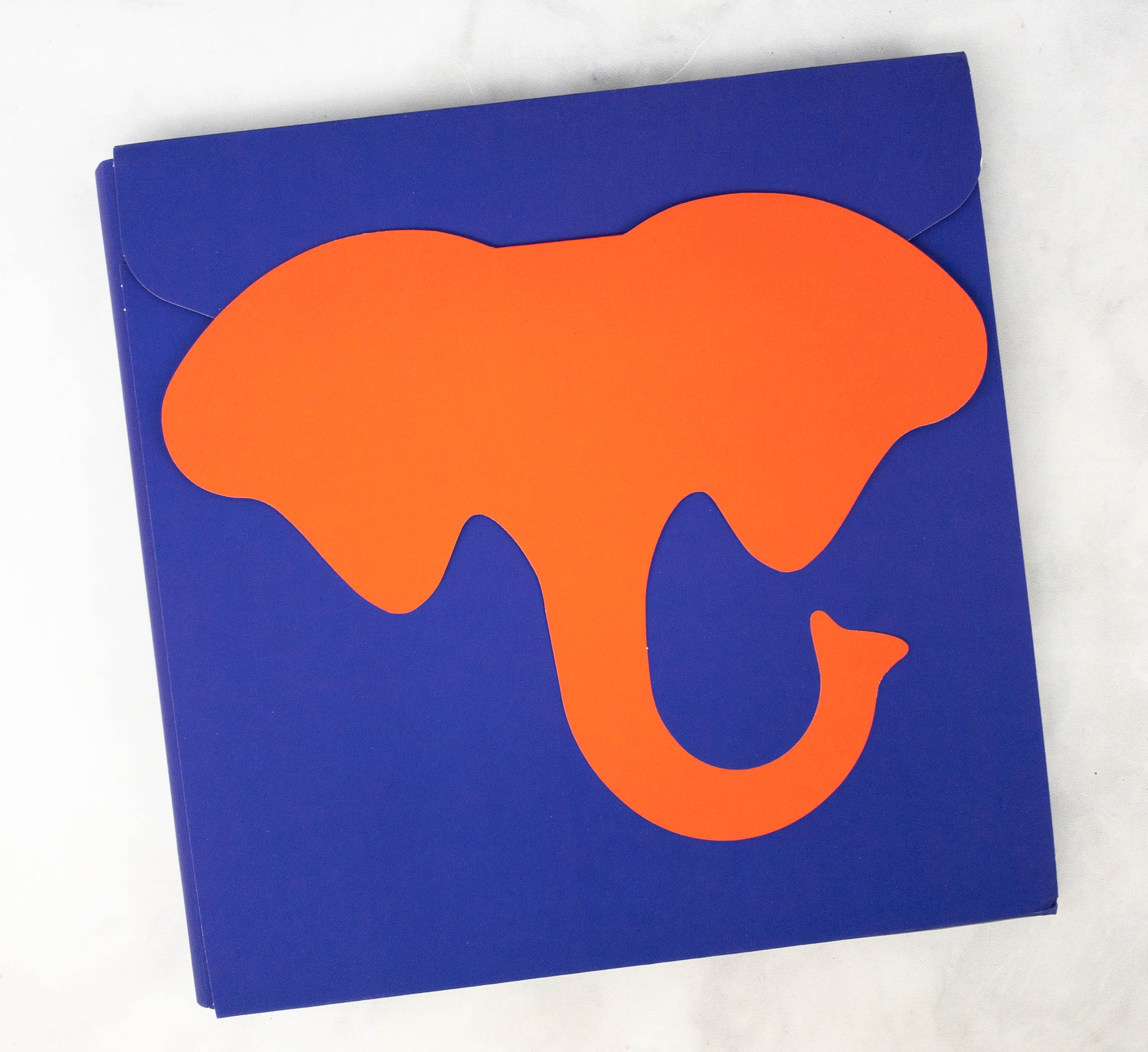 Elephant Books is a monthly book club subscription for kids that delivers brand new, hardcover children's books to your door monthly. Each package will contain 2-3 recently published hardcover children's books, and sometimes they also throw in a few extras to enhance the kids' reading experience. They currently offer two kinds of subscriptions: the Picture Book Package ($29.95 + shipping) and the Board Book Package ($29.95 + shipping).
This is the review of the Picture Book Package.
DEAL: Get 20% off your first box! Use coupon code HELLO.
Elephant Books kids book subscription box made our readers' choice list of best book boxes for kids!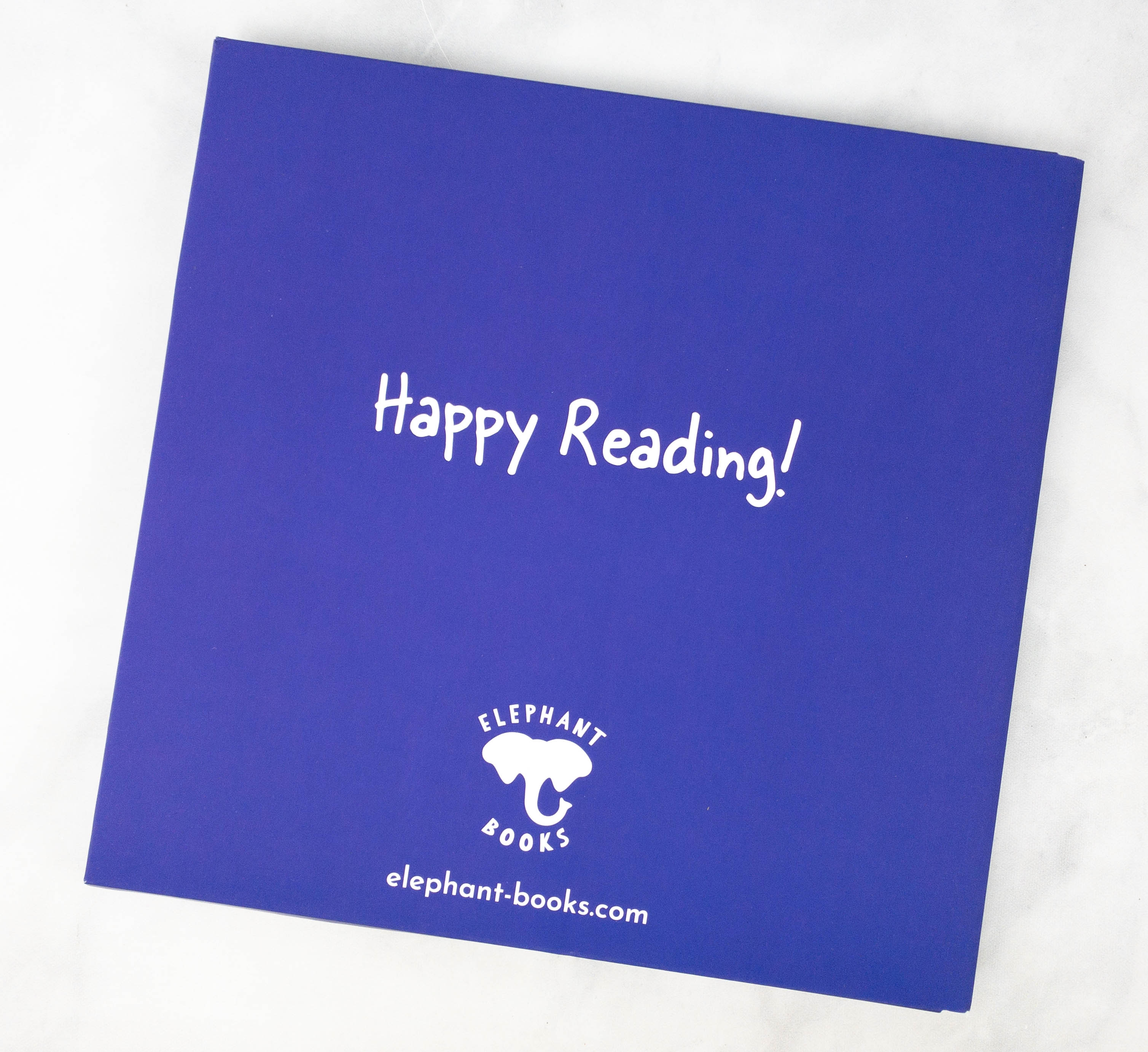 Elephant Books has pretty fold-open packaging!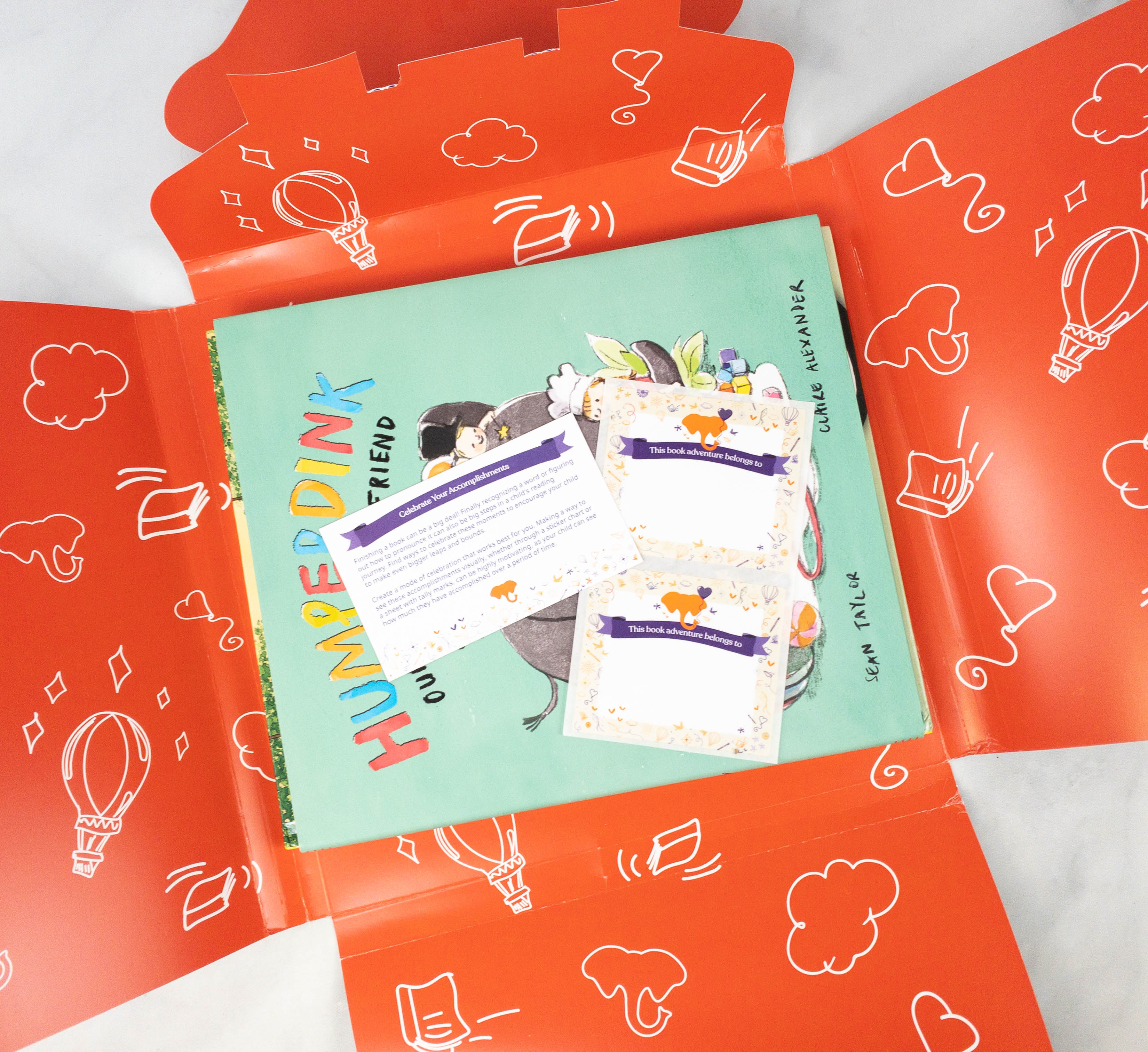 It has four flaps, and it's more like an envelope than a box.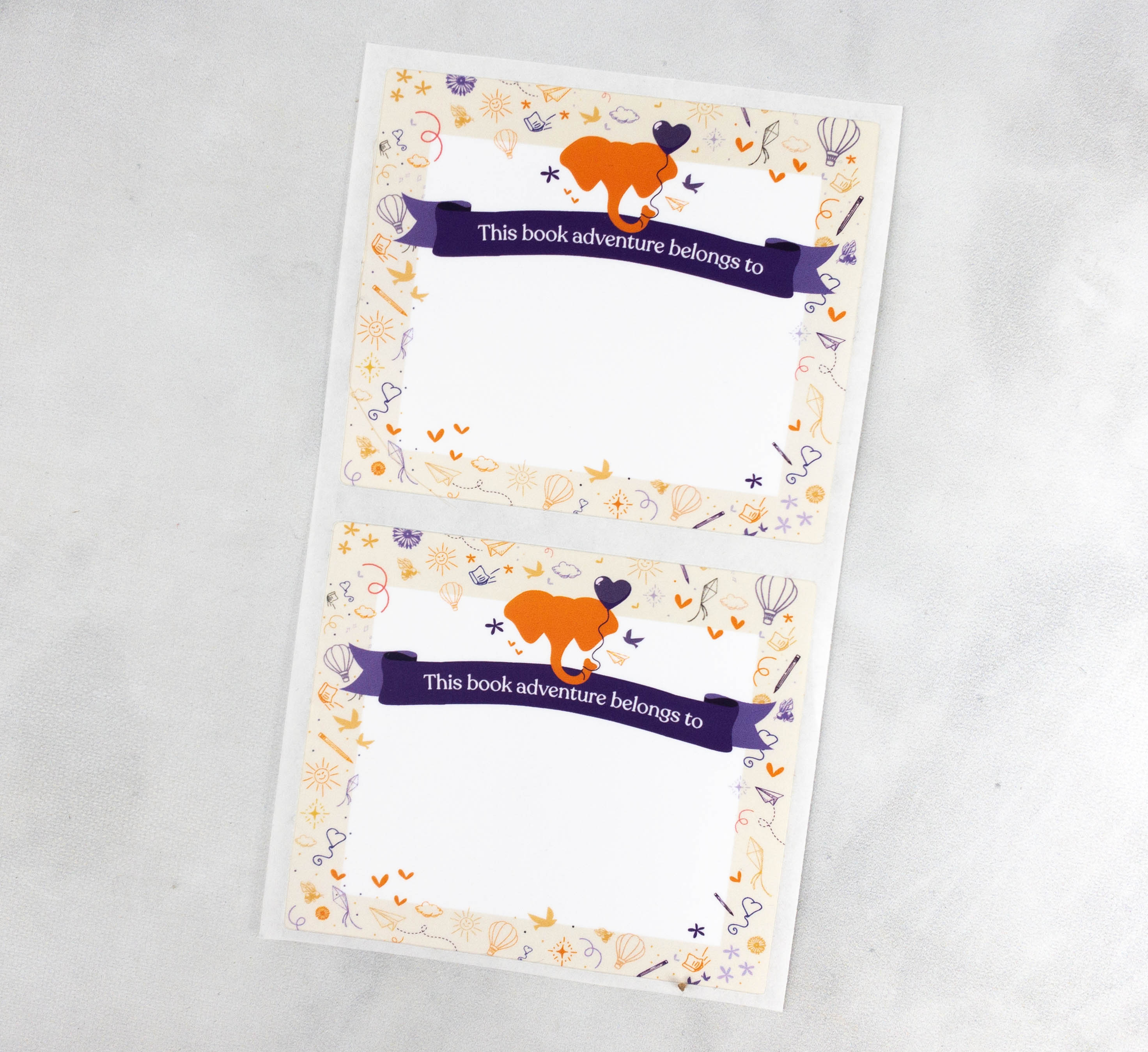 Also included are sticker tags for books, where kids can write their names.
Another card discusses how to help kids celebrate accomplishments.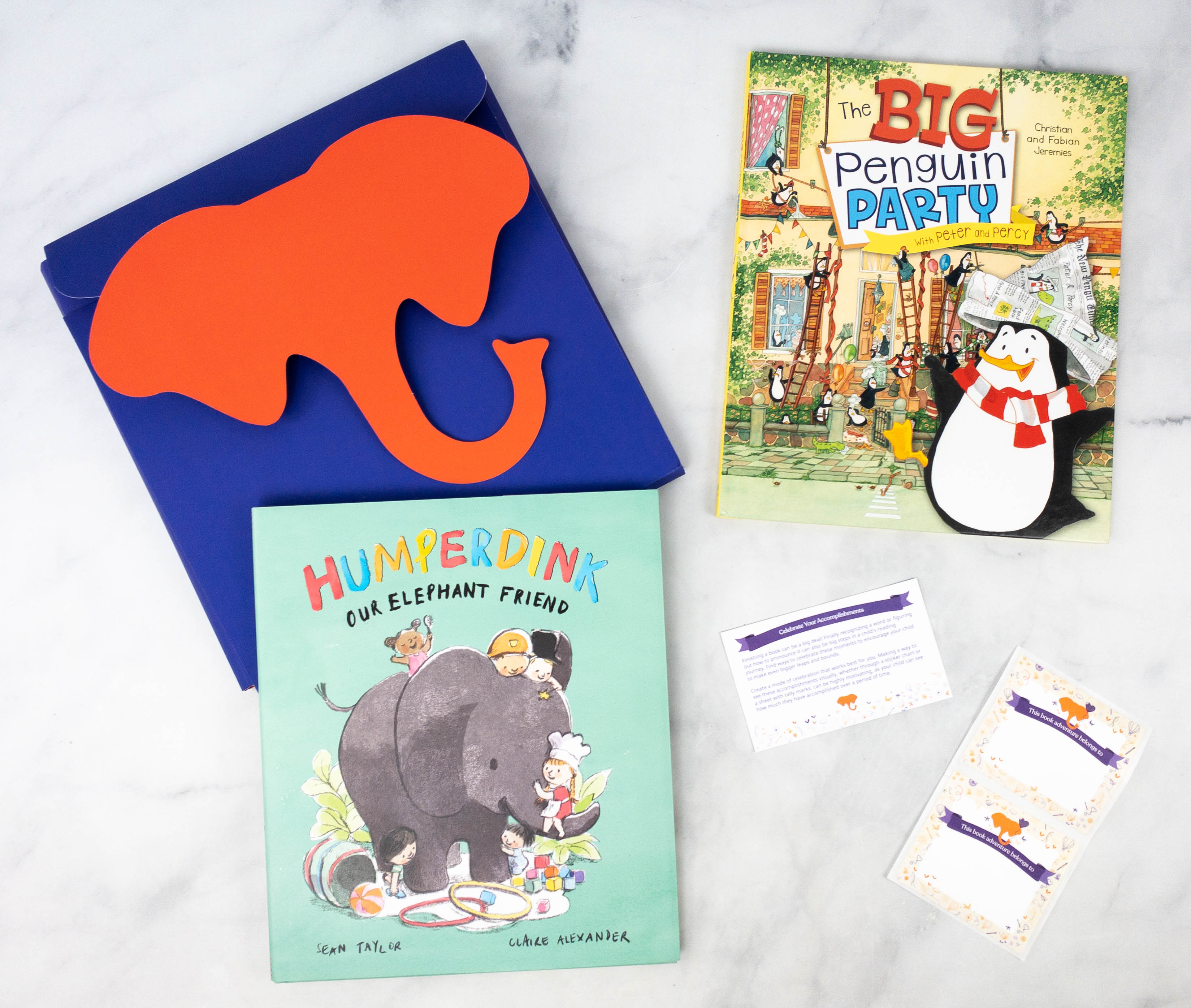 Everything in the box!
Humperdink Our Elephant Friend by Sean Taylor ($8.86)
When Humperdink the baby elephant joins the children's playgroup, he seems friendly enough, but it soon becomes clear that he's not very good at the usual games the children play, like dressing up or hide-and-seek. When he breaks the children's favorite slide, everyone feels sad. But with a little patience and understanding the children soon discover that Humperdink is good at some things–especially if they use their imaginations–leading to a riotously fun conclusion. A delightful picture book with endearing artwork and a humorous story to engage young readers and help them gain an understanding about those different from themselves. This title helps children learn the key skill of playing with and accepting new friends, whatever their size, shape… or species! Exploring themes of empathy and imaginative play, this title is a must-have for young readers seeking to understand the world around them.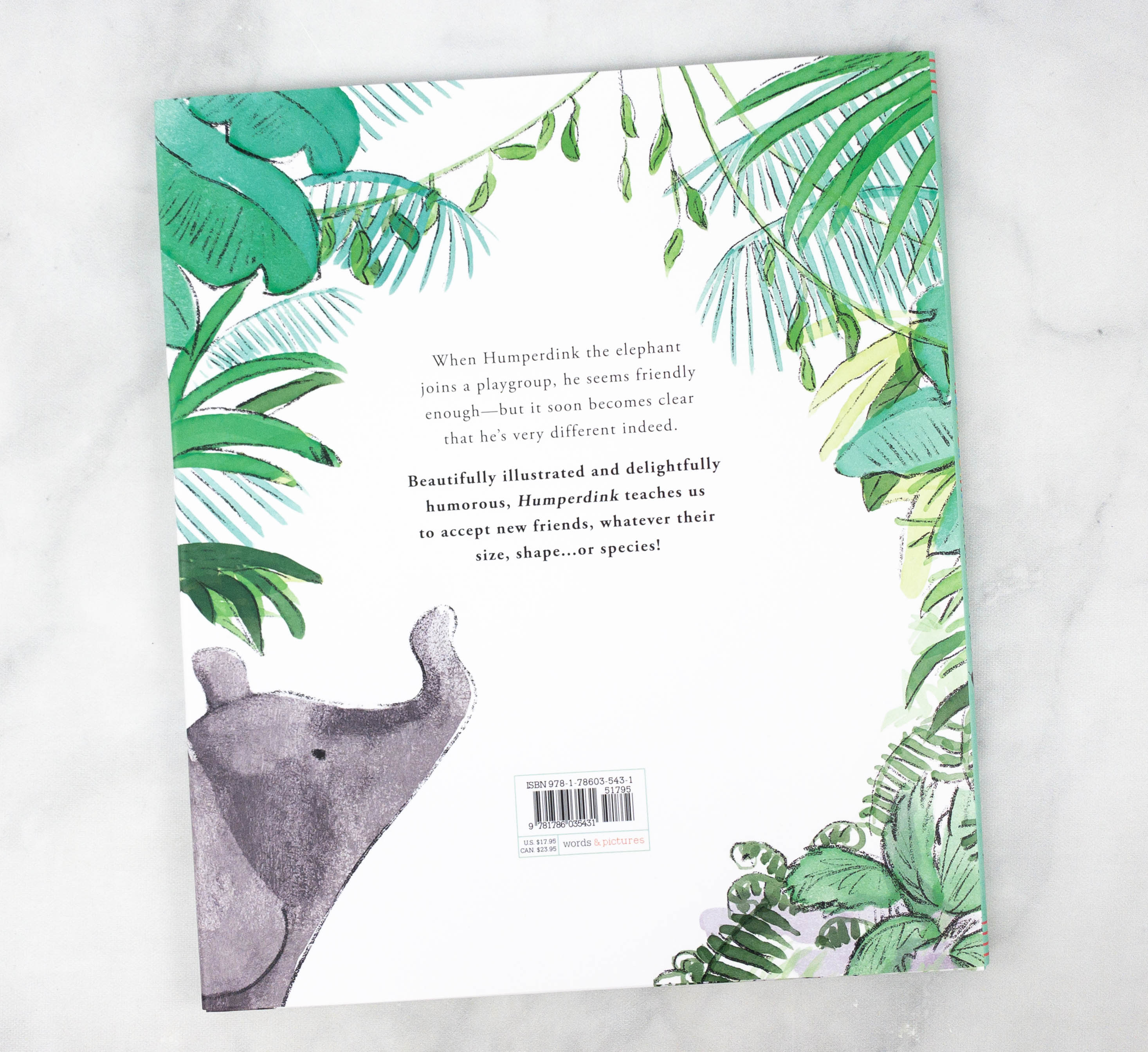 The book cover features Humperdink and other children playing and having fun together!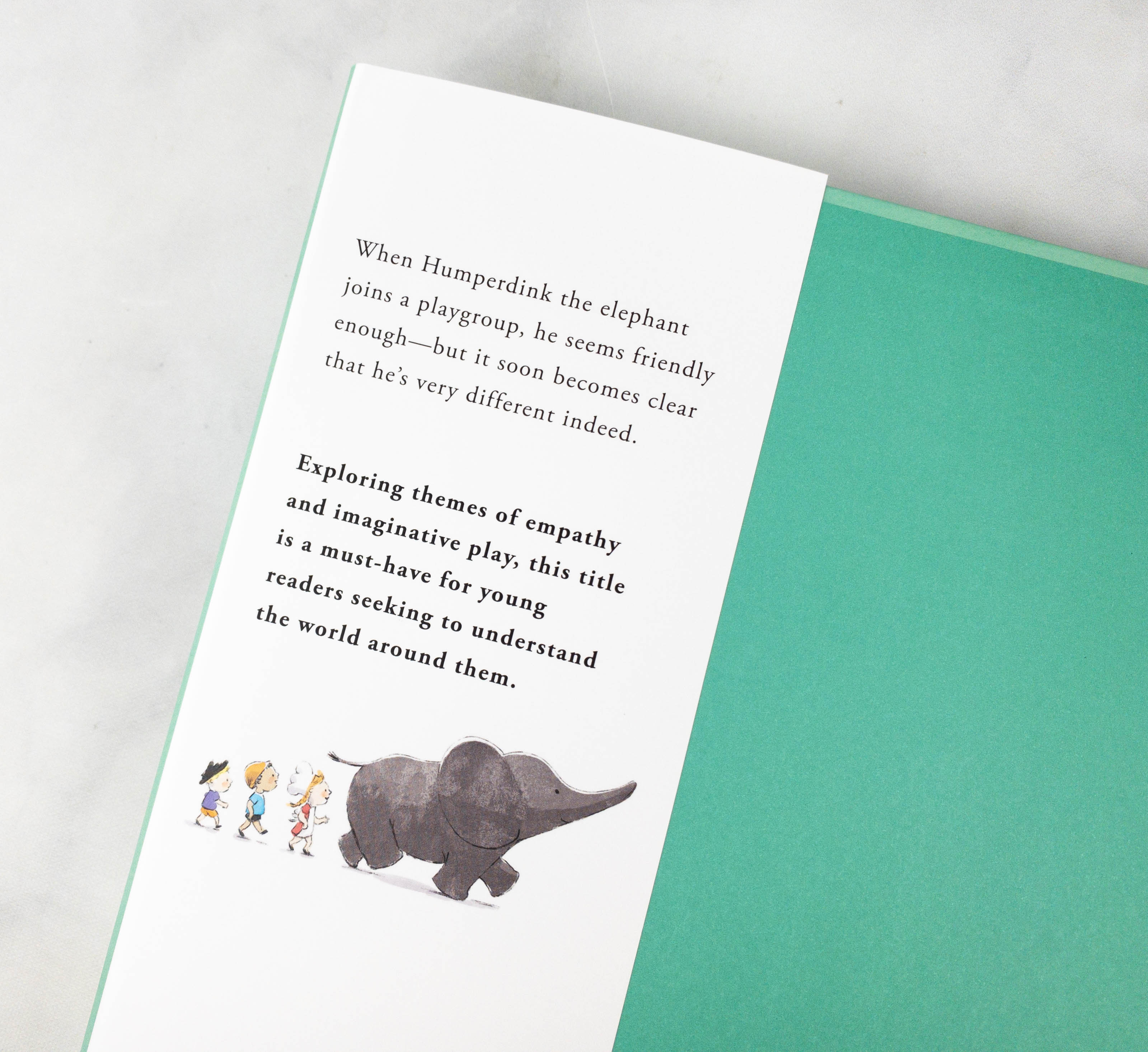 The flap has the story synopsis, along with a cute illustration of the kids following the cute elephant!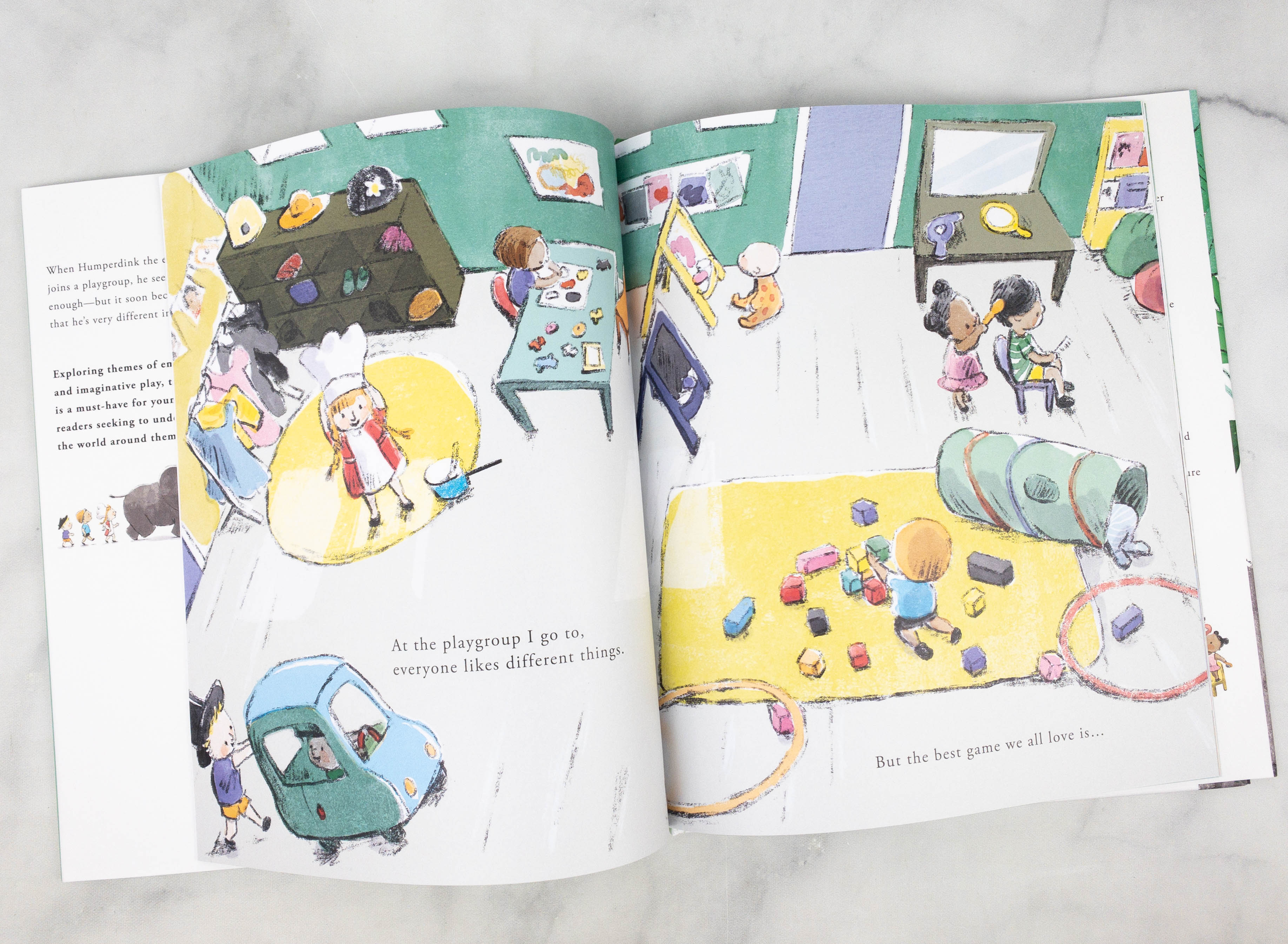 The pages are filled with cute and soft illustrations. The texts are also short and simple, so little kids can keep their focus.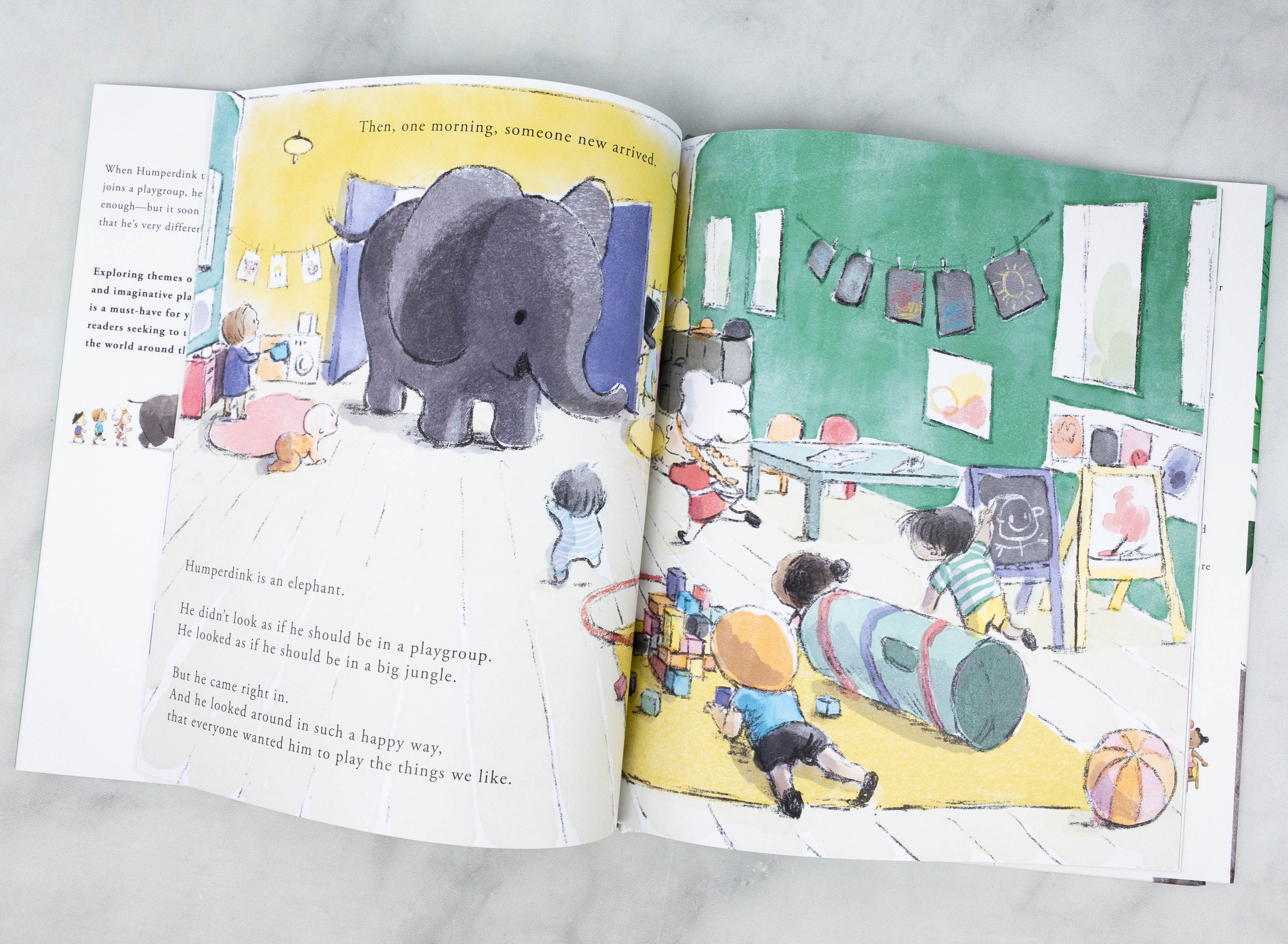 This is a great story because it teaches kids to embrace everyone despite the differences. It's a great book that introduces inclusivity!
The Big Penguin Party by Christian and Fabian Jeremies ($14.45)
A new discovery book in the tradition of I Spy and Where's Waldo―with a fun penguin story line kids will love!

It's Grandma's birthday and all the penguin relatives have gathered for a big costume party. But―uh-oh!―Grandma has misplaced all the accessories she needs for her rainbow costume. Search along with Peter the penguin and Percy the crocodile to help Grandma find her lost items in time for the party!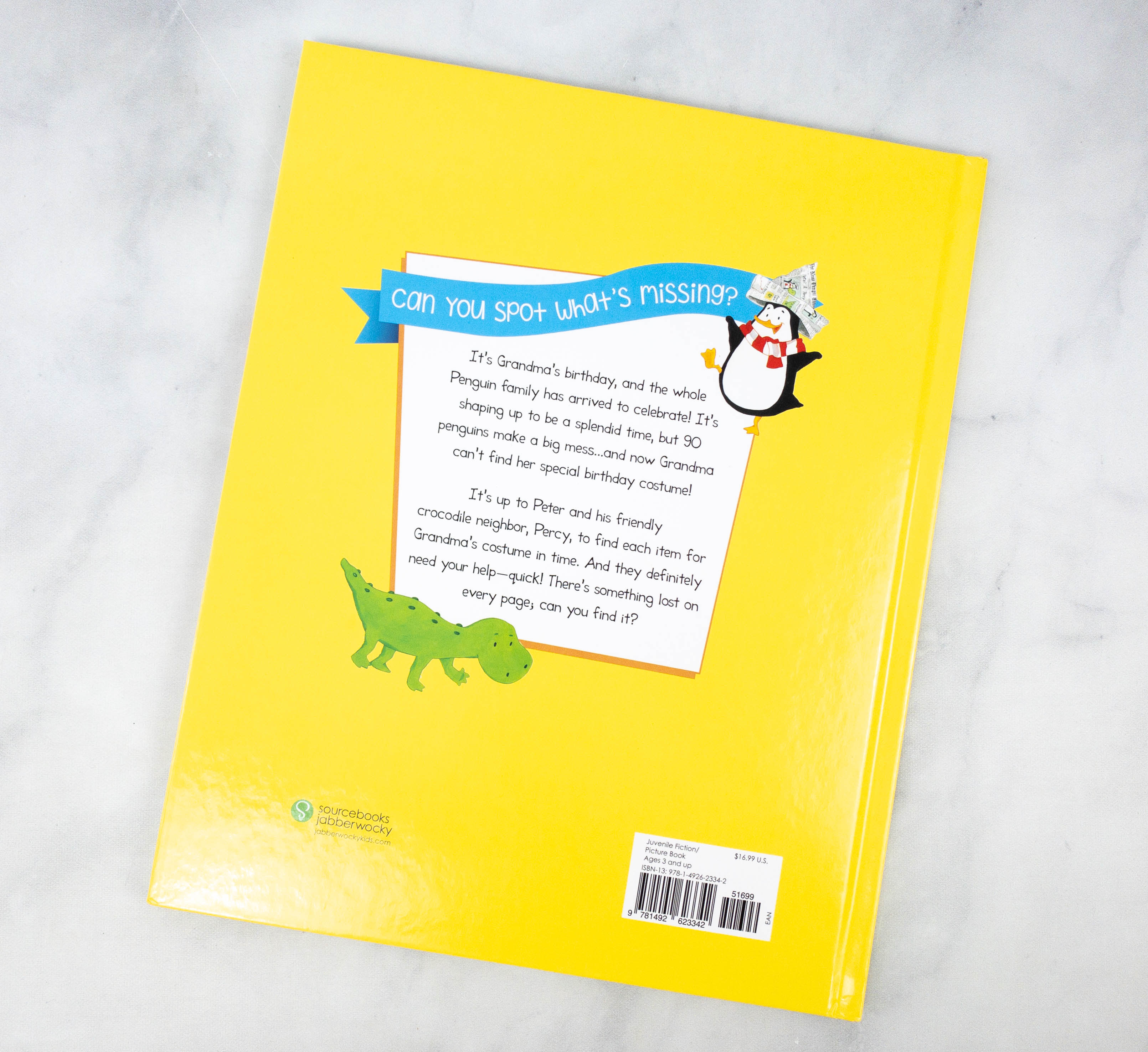 This is a seek-and-find book to help keep kids busy and entertained!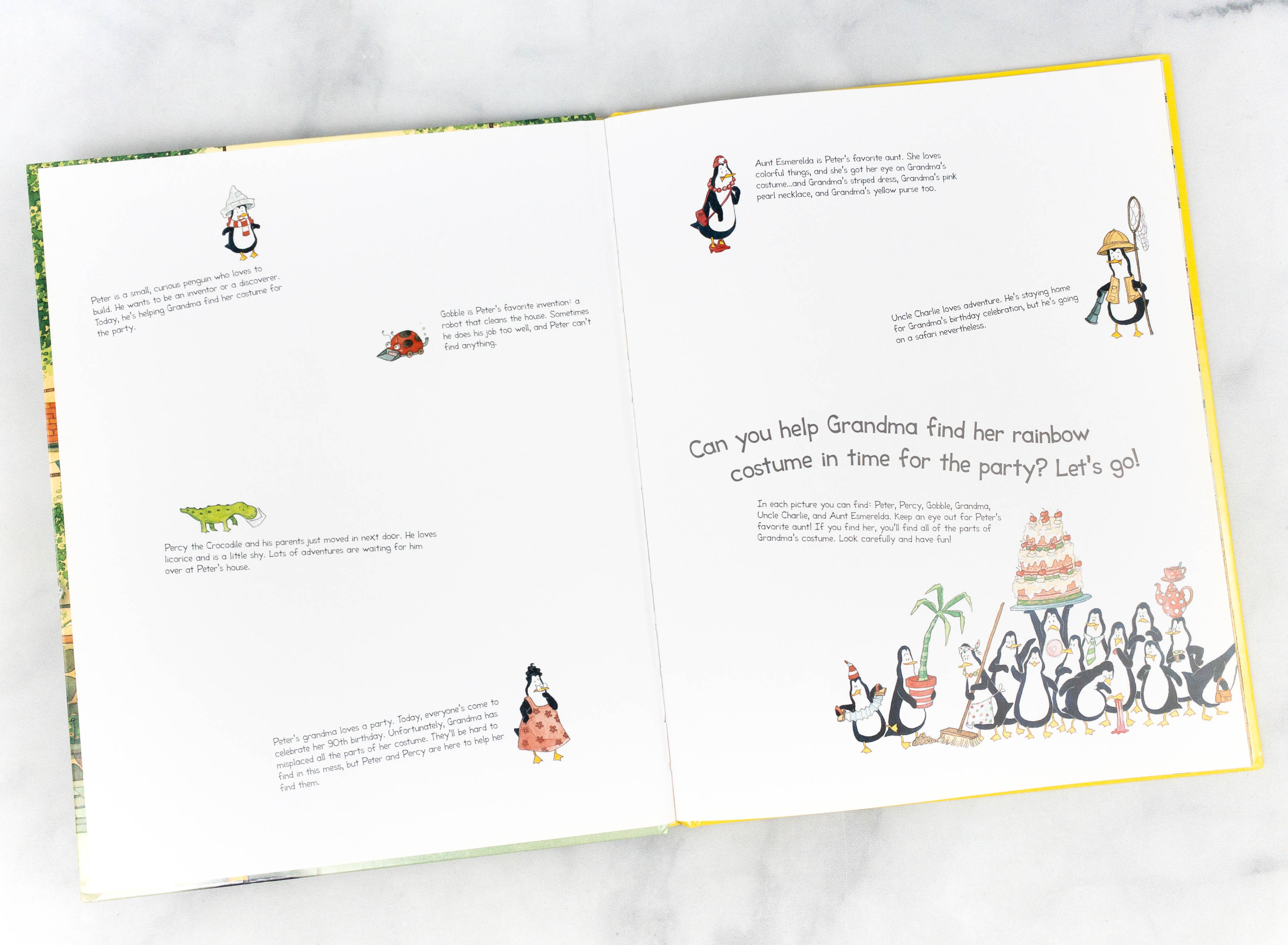 It revolves around a story, and kids need to help the grandma penguin find the things she's looking for!
In each spread, there is a short text that tells kids what they need to find. The illustrations are vibrantly colored and each page is very busy with so much to see!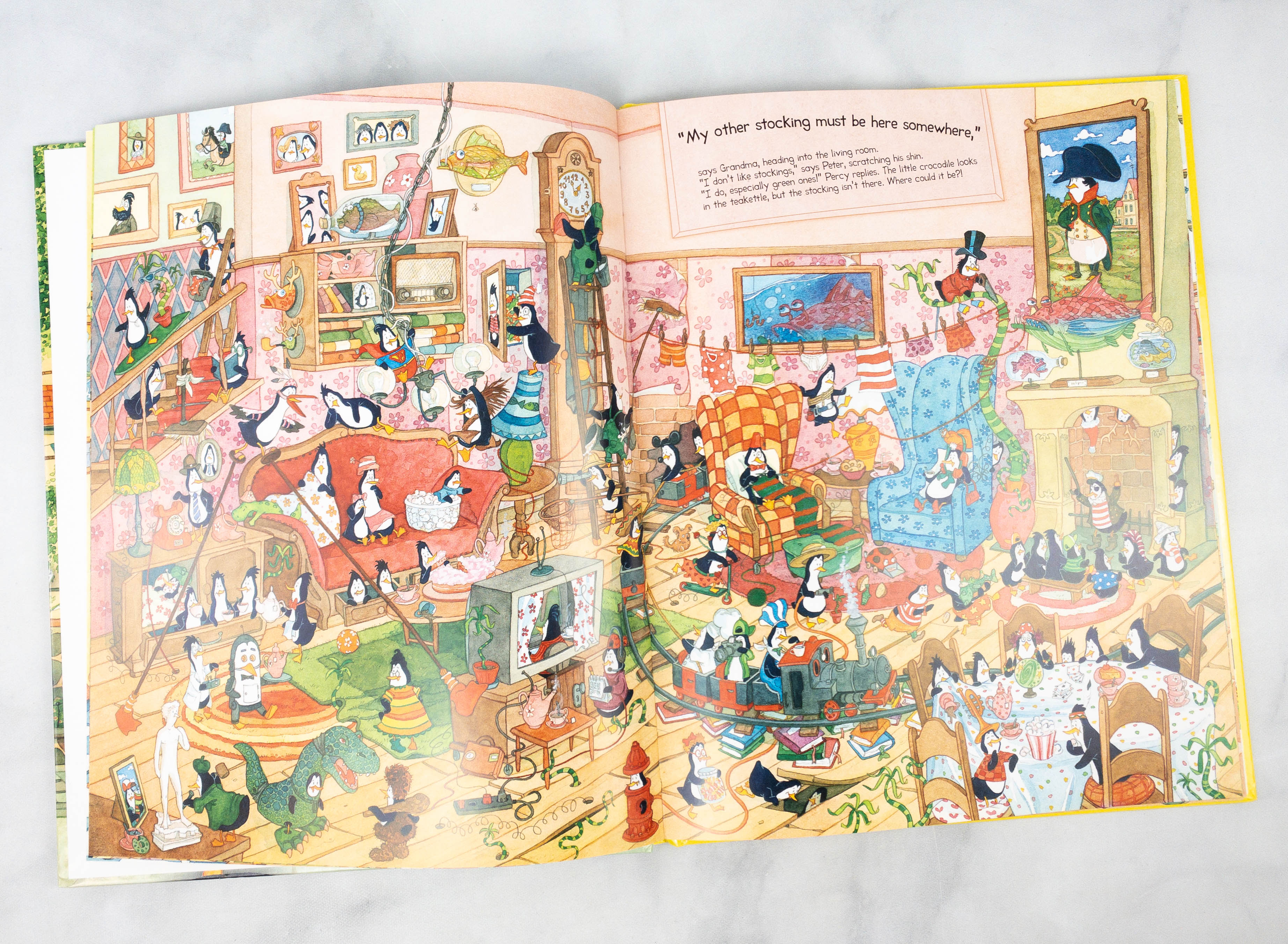 It was a bit challenging but my kids had so much fun with it – I've found them intently hunting for grandma's things several times!
Elephant Books gives book-loving kids something new to look forward to every month. For May, they included a cute picture book and a fun seek-and-find activity book. My kids loved the picture book. It's a great bedtime read that teaches the importance of inclusivity. They also enjoyed the activity book, as it provided a nice break from reading story books. The kids definitely had fun finding grandma penguin's missing items! This subscription's book picks for kids are always age-appropriate and so far, my kids have liked every single one. Whether you're looking for a gift for a young bookworm or you want to build a mini children's library, this subscription is a good way to get new children's books to your door every month!
Visit Elephant Books to subscribe or find out more!