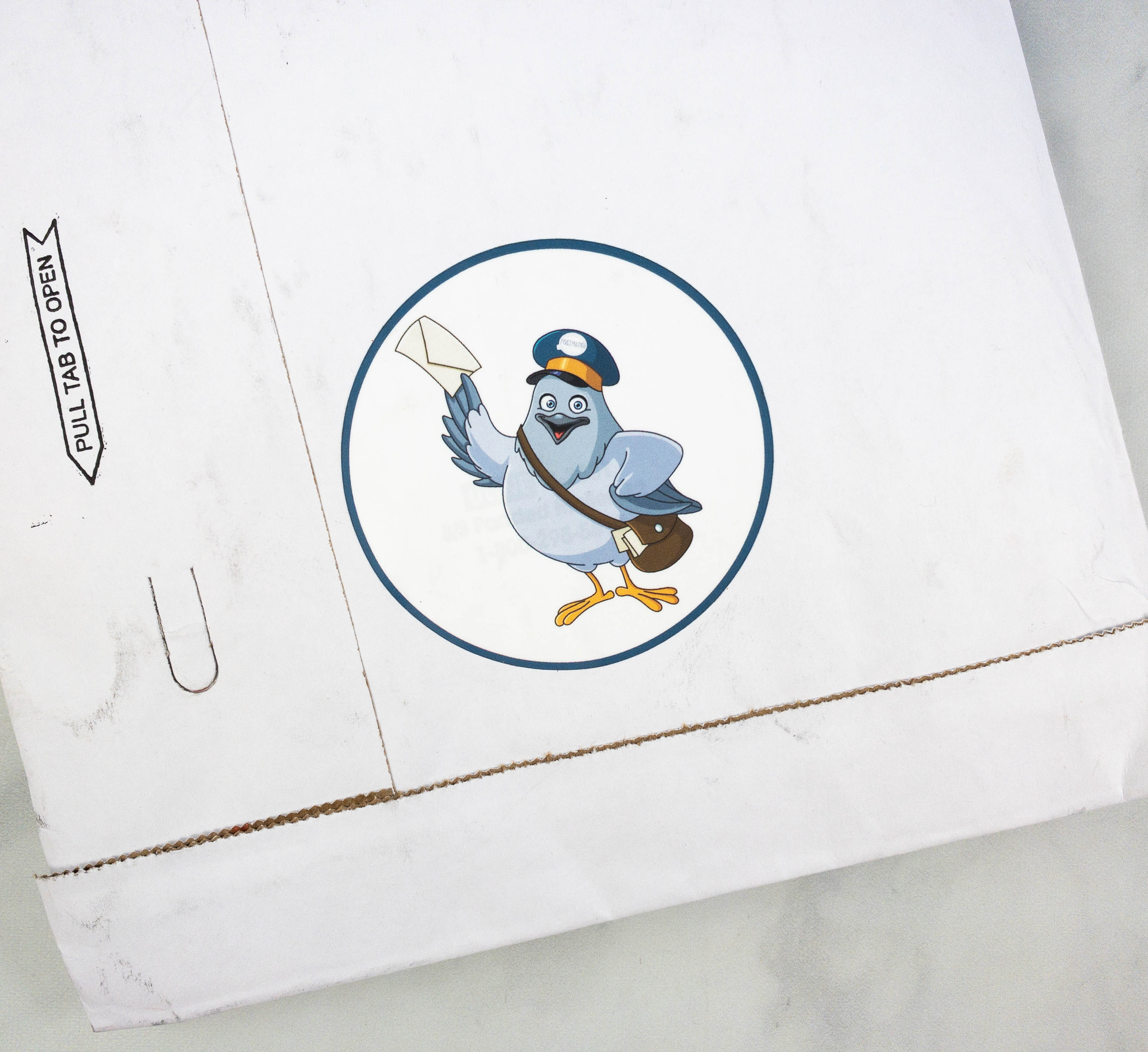 PostBox by Postmark'd Studio is a monthly paper & stationery subscription. Every box costs $25 a month plus shipping and contains a variety of handcrafted greeting cards, postcards, stamps, and other stationery items. There's a new theme to look forward to every month, and they even send random gifts on some months, so you don't want to miss a box! Also, you can save on longer subscription plans!
DEAL: Get 40% off or $10 off your first box when you sign up for a 3-month subscription. Use the code HS404ME.
Postmark'd Studio's greeting card subscription is a reader fave – it made the list in our 2021 readers' choice picks of best stationery and greeting card subscriptions!
The items were wrapped in paper, sealed with a sticker featuring the Postmark'd logo.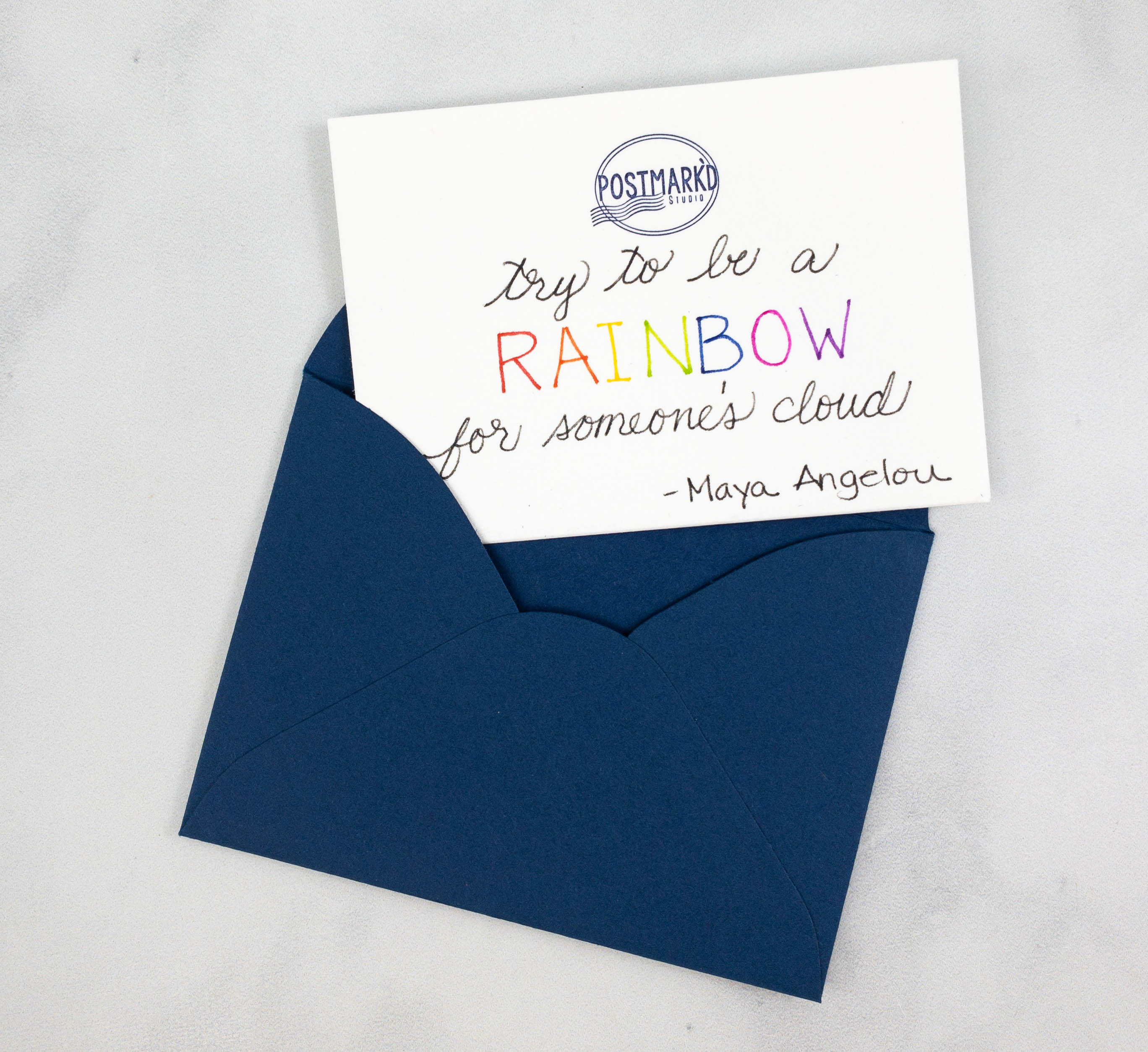 Here's a blue envelope with a handwritten quote inside.
Try to be a rainbow for someone's cloud.

– Maya Angelou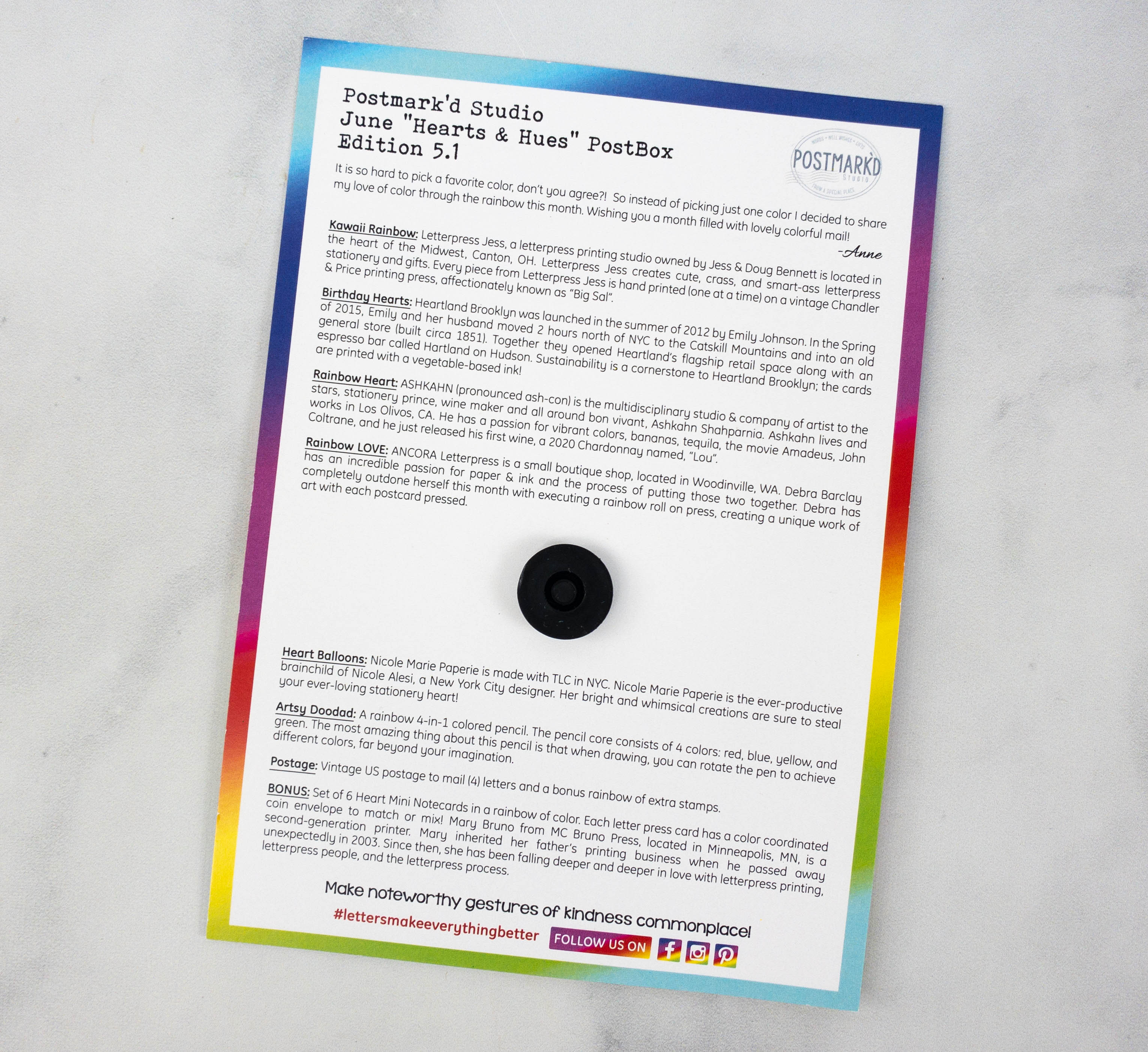 The information card lists all of the products in the box. The theme for June is Hearts & Hues.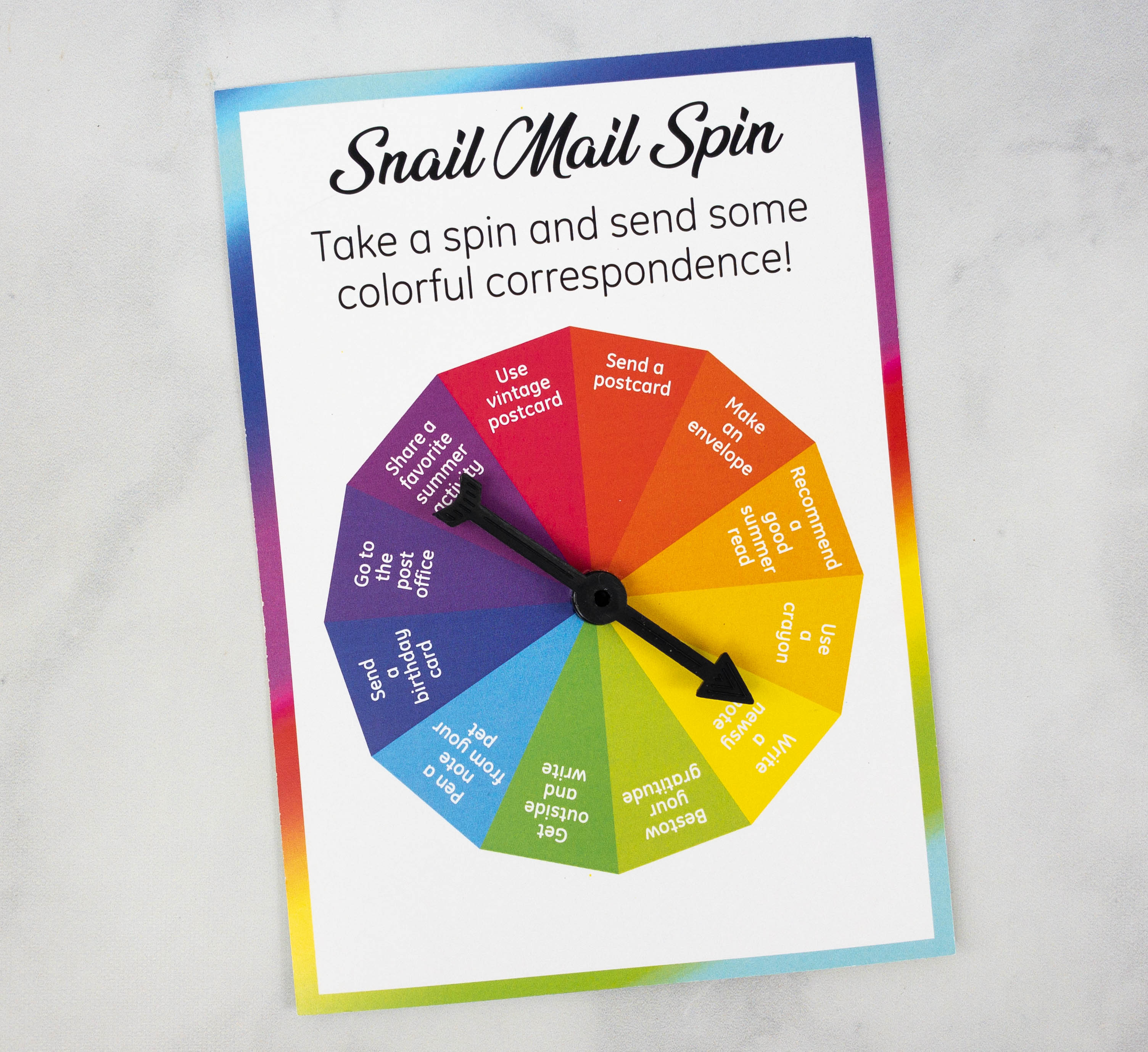 The flip side is a colorful Snail Mail Spin!
Everything in my box!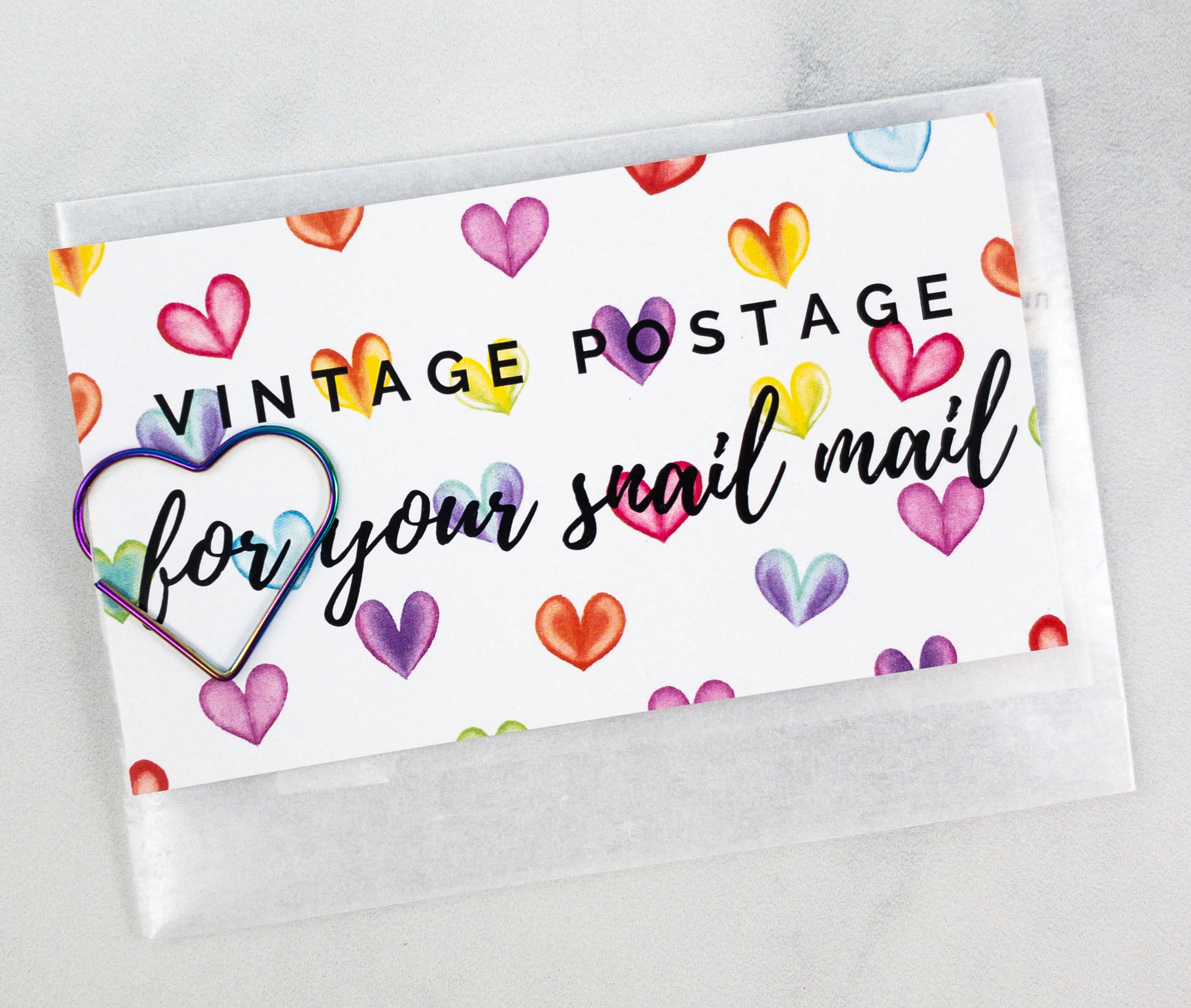 Postage. This lovely packet features a colorful heart pattern!
Inside is a bunch of beautiful stamps that I can use for my snail mail. They are all vintage-themed, as the packet suggests. I'm so excited to use these. My favorite is the LOVE stamp!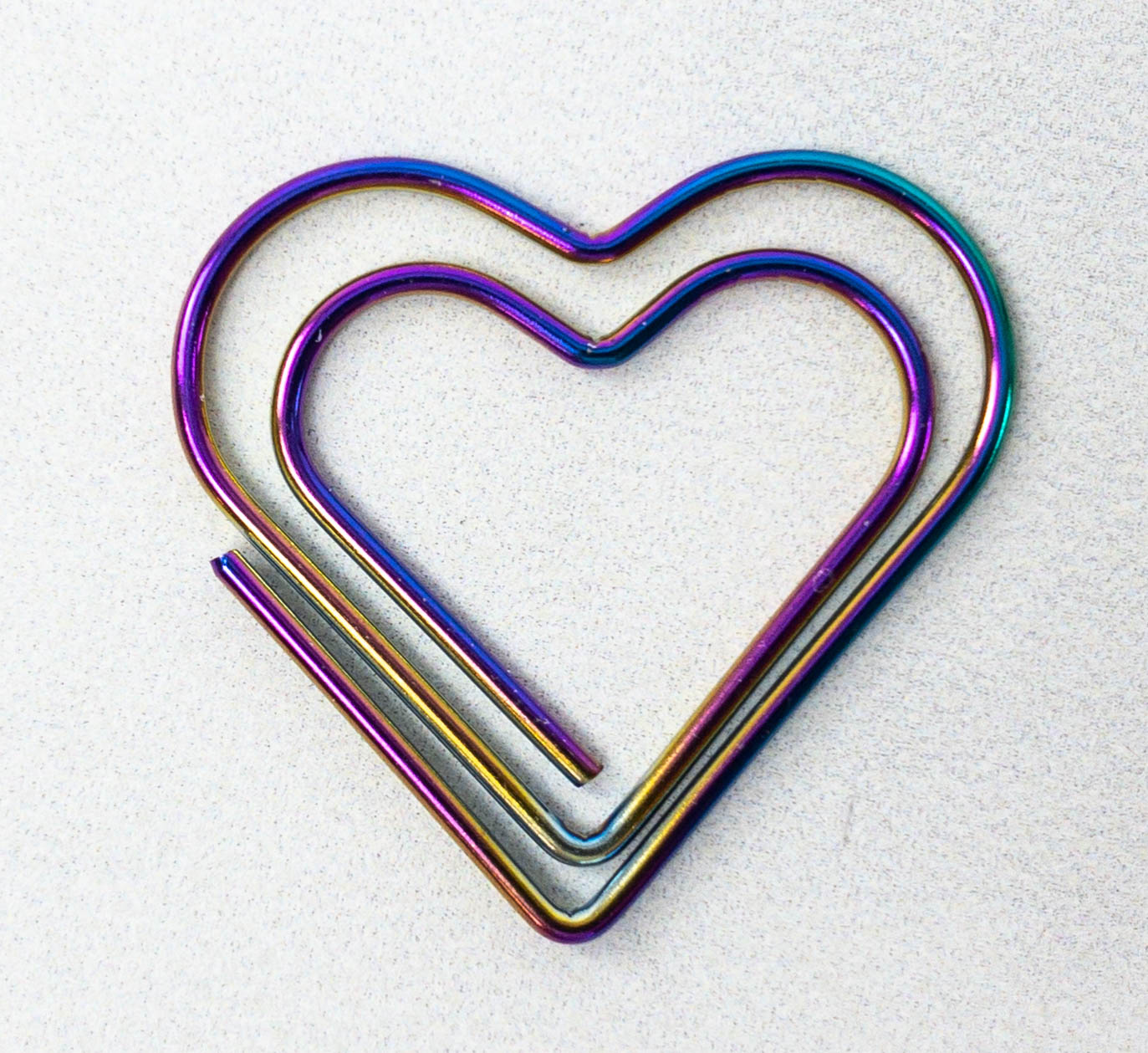 Heart Clip. It's a heart-shaped paper clip! What makes it really unique is its holographic rainbow color. This is a cute way of organizing paper or bills!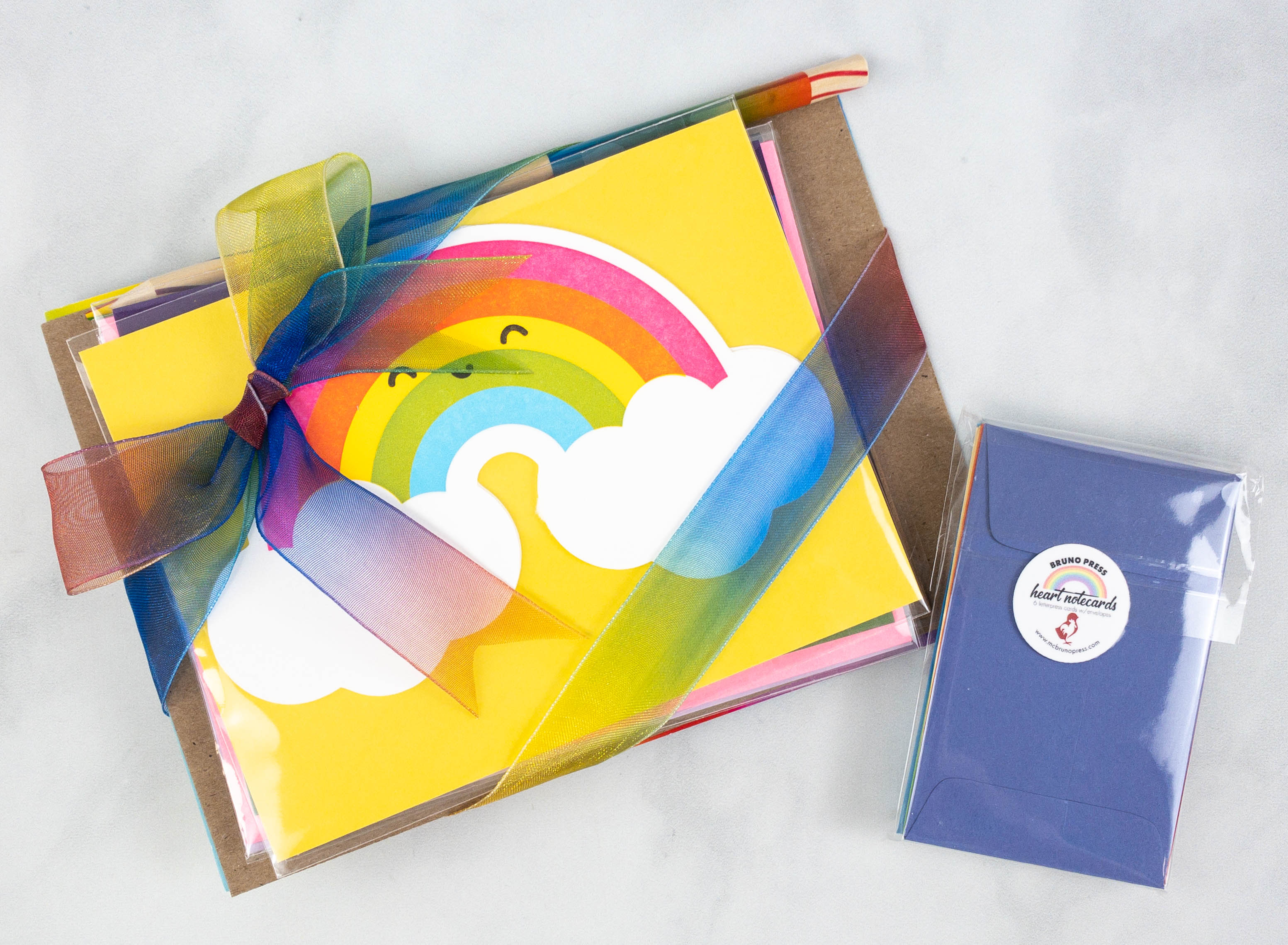 Set of 6 Heart Mini Notecards. This mini notecard set is a bonus item and it was packed beautifully with a rainbow colored ribbon!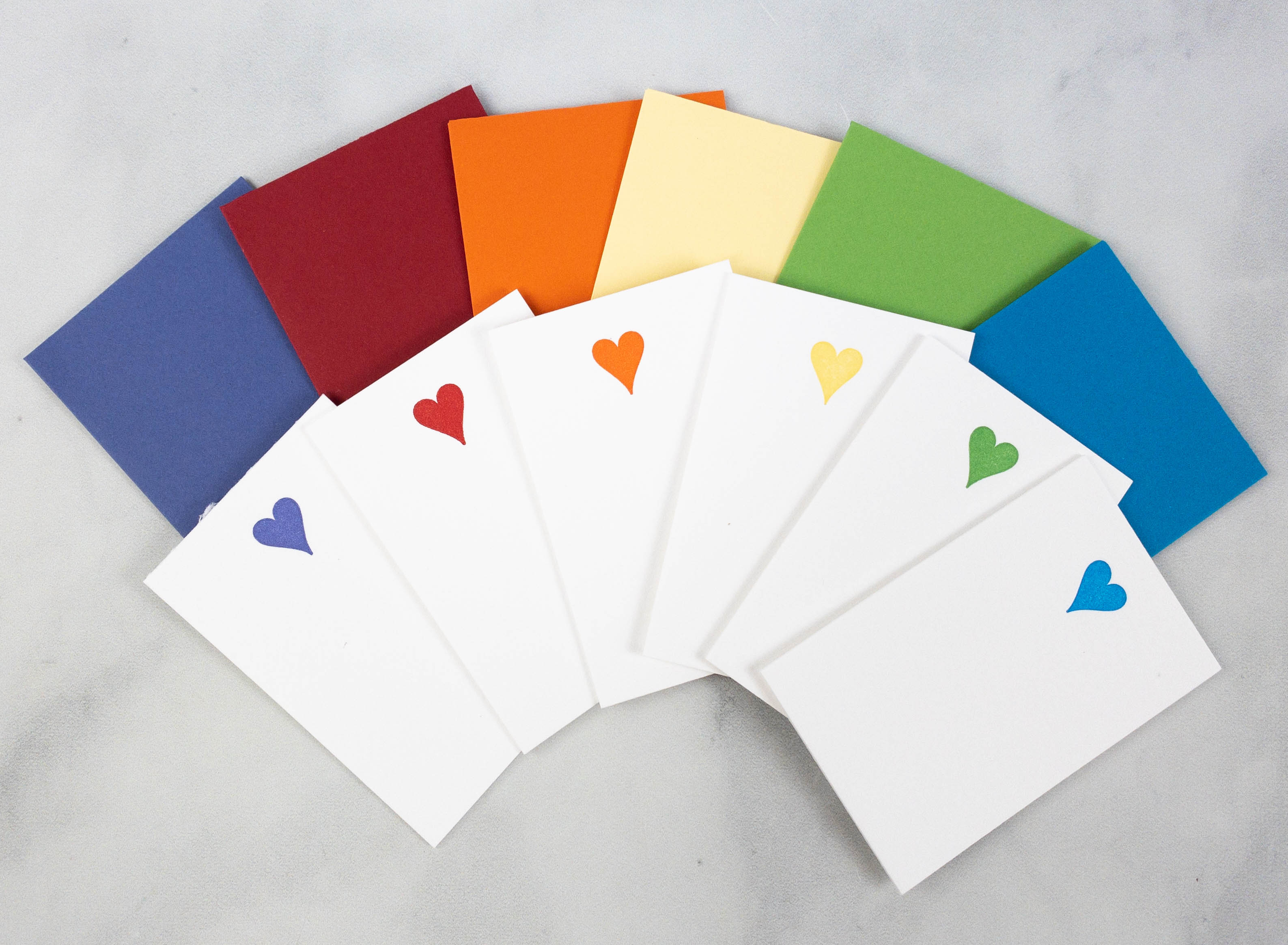 There are 6 mini notecards and they also came with envelopes. All you have to do is write a short message and it'll be ready to go.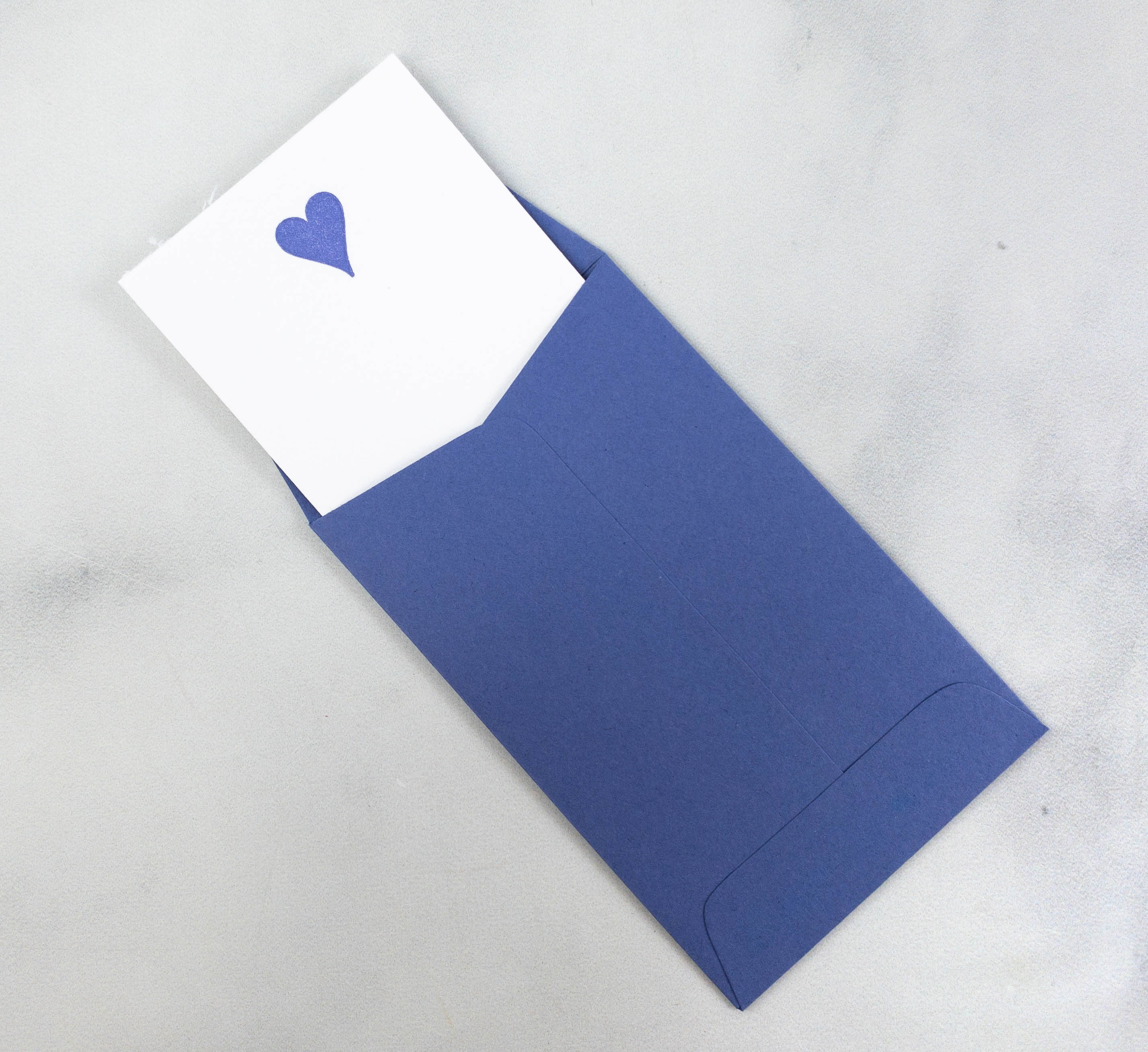 The design of this card is simple. There's just a plain-colored heart at the top which matches with one of the envelopes!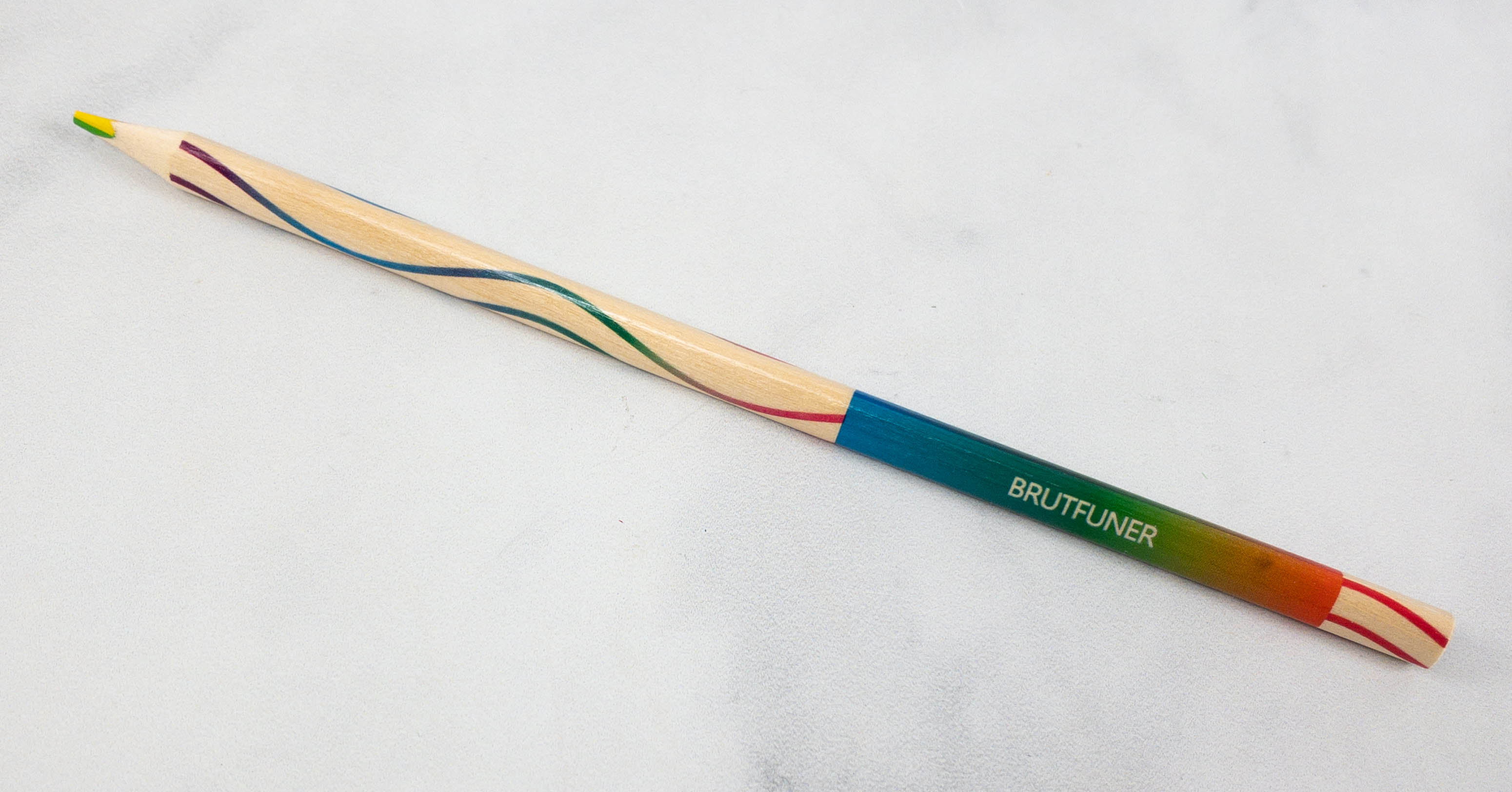 Rainbow 4-in-1 Colored Pencil. This month's artsy doodad is a 4-in-1 colored pencil. It adds flair to letterings, journal entries, or even to simple handwritten messages.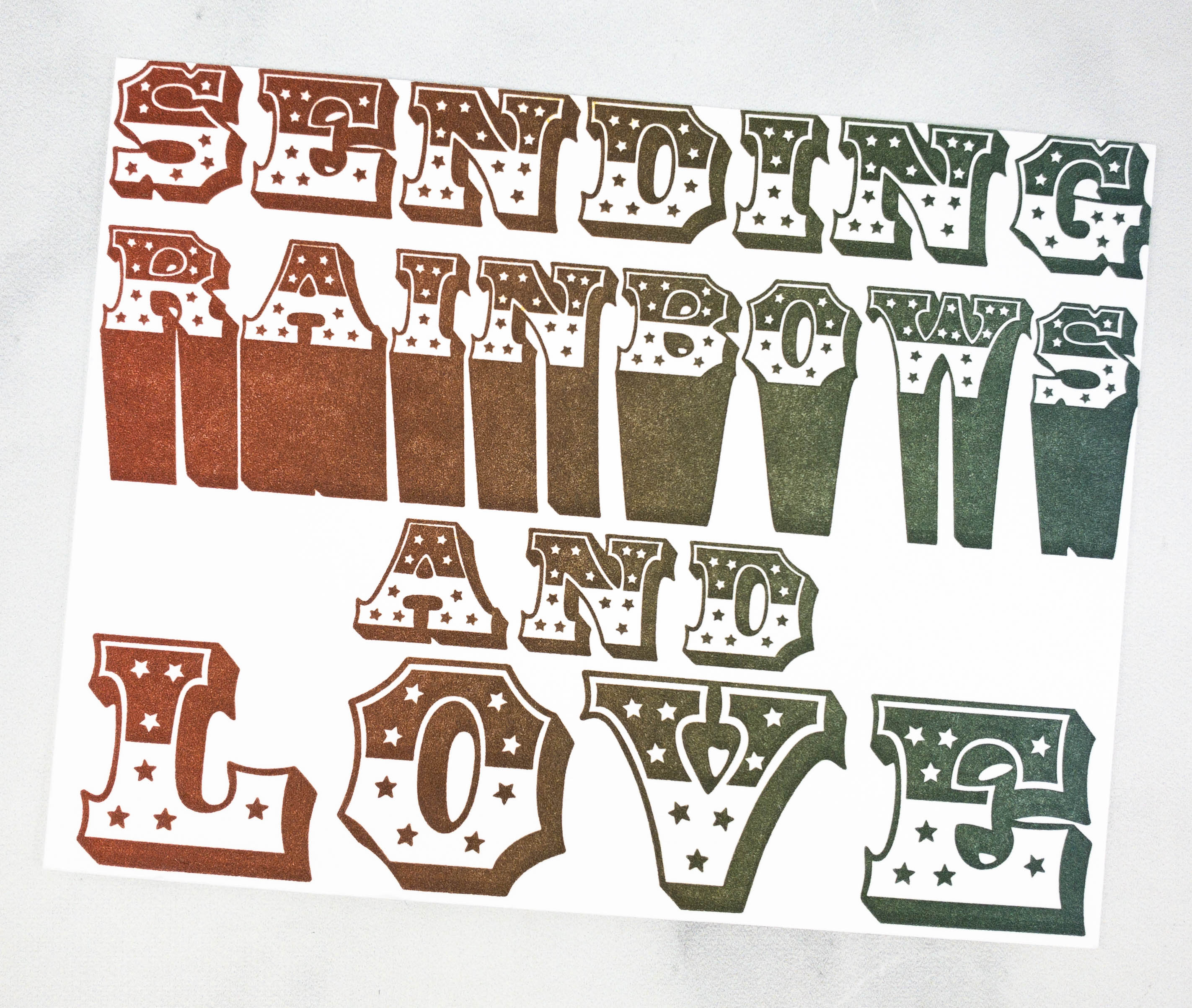 Postcard. Here's a colorful postcard that says "Sending Rainbows and Love"! The colors come in a darker shade but they're still lovely.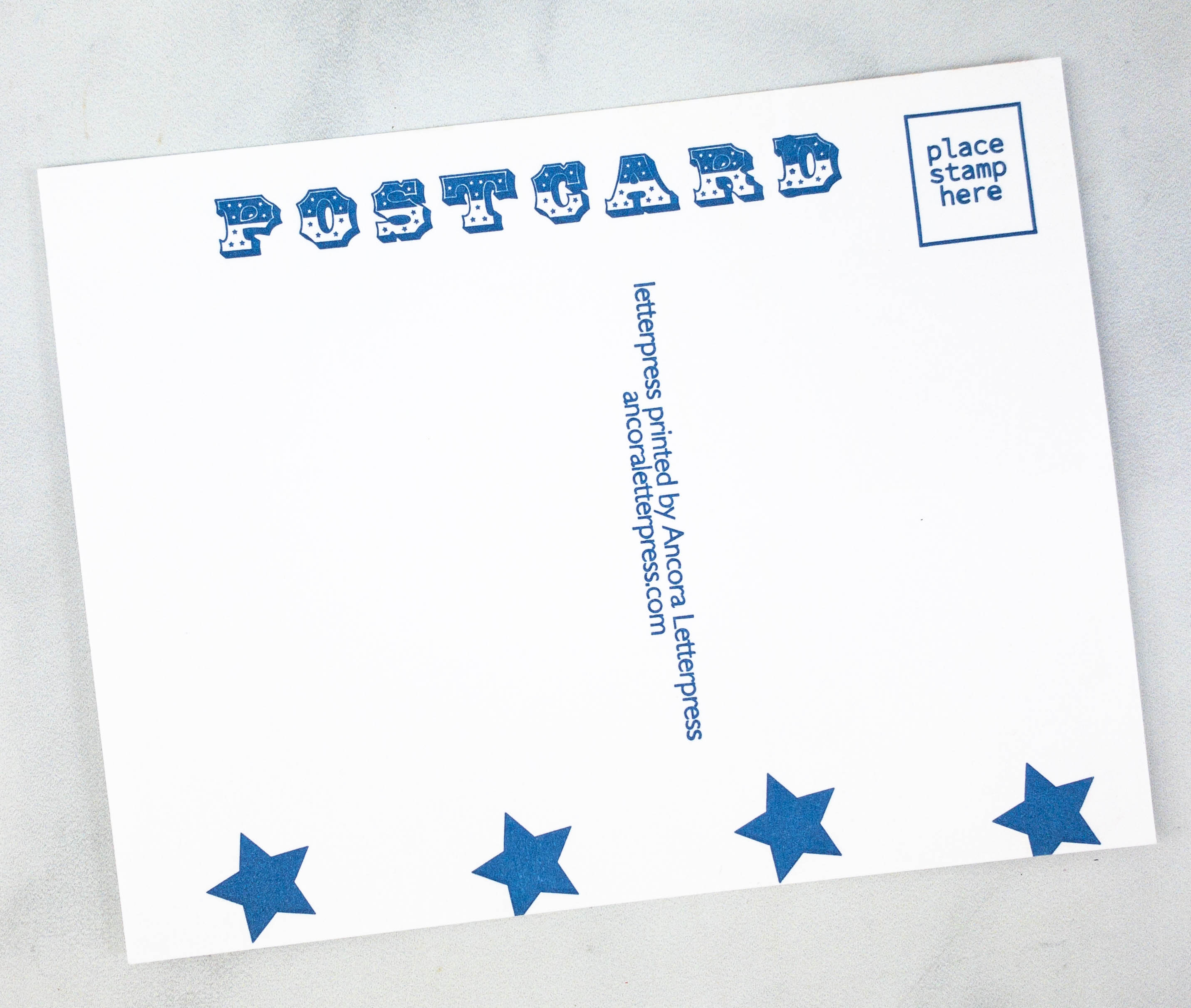 At the back, there is a designated space for your postage stamp as well as a space where you can write your note to the person you're sending it to. Of course, there's also a dedicated space for the receiver's information and the post stamp.
Here are this month's featured greeting cards. They are all pretty!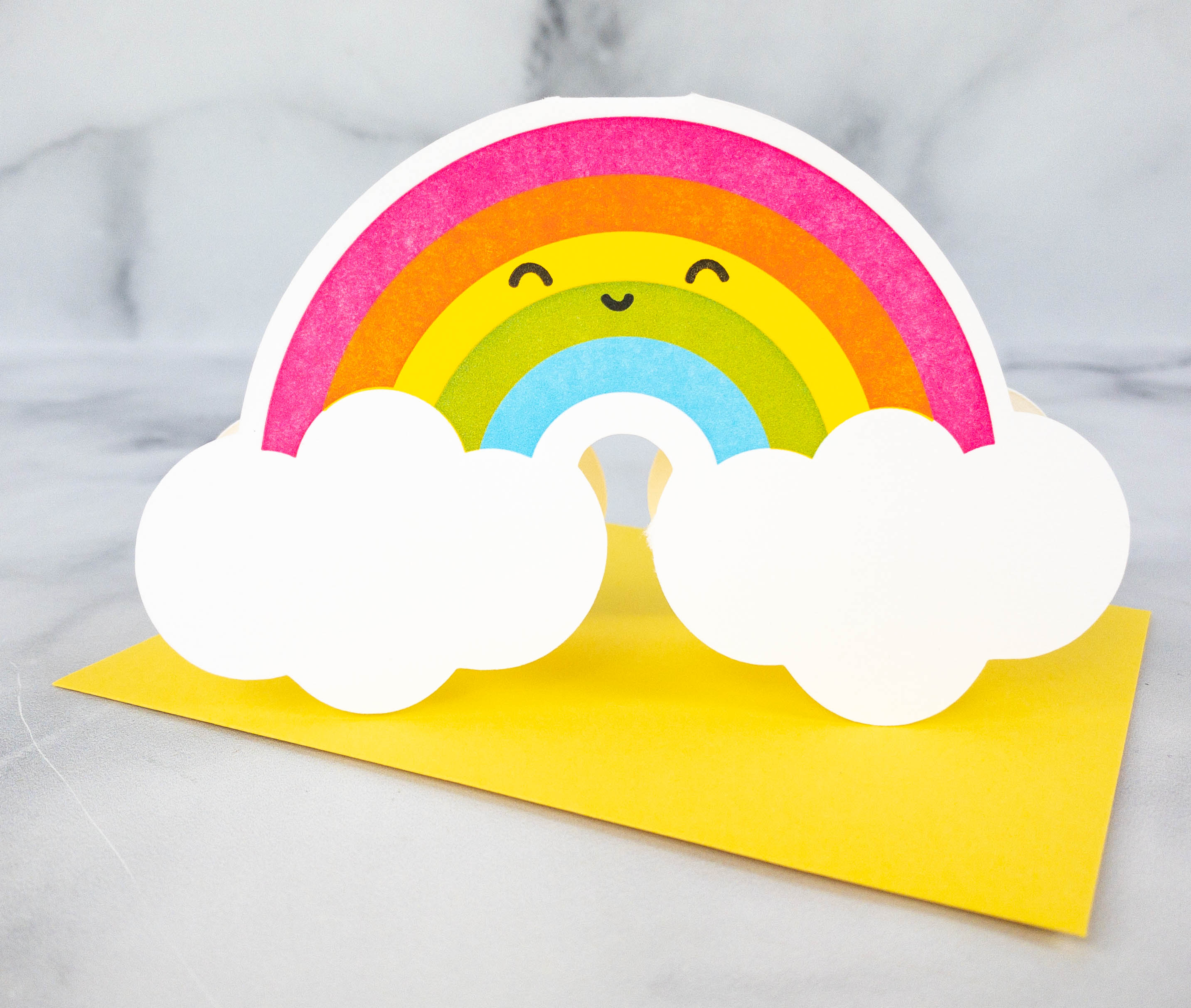 Rainbow LOVE. Look how at cute this rainbow card is! It even has a smiling face! This sending this card to a loved one would be such a great way to cheer them up. The bright yellow envelope adds to the overall fun vibe.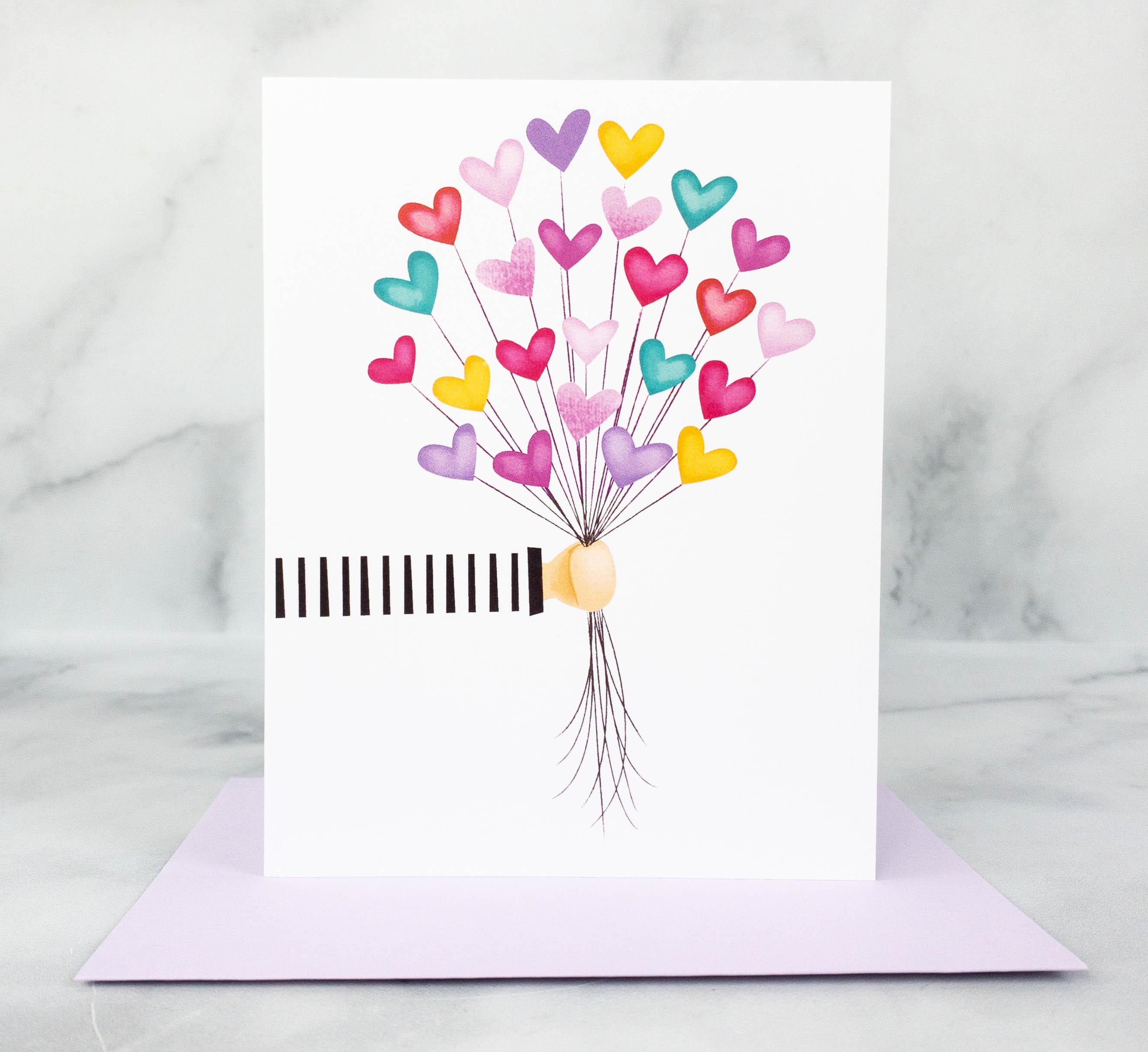 Heart Balloons. This card features a lot of heart balloons. There's no text on the cover design, so this is great whether as a birthday card or even when you just want to say hello. It's paired with a gray envelope.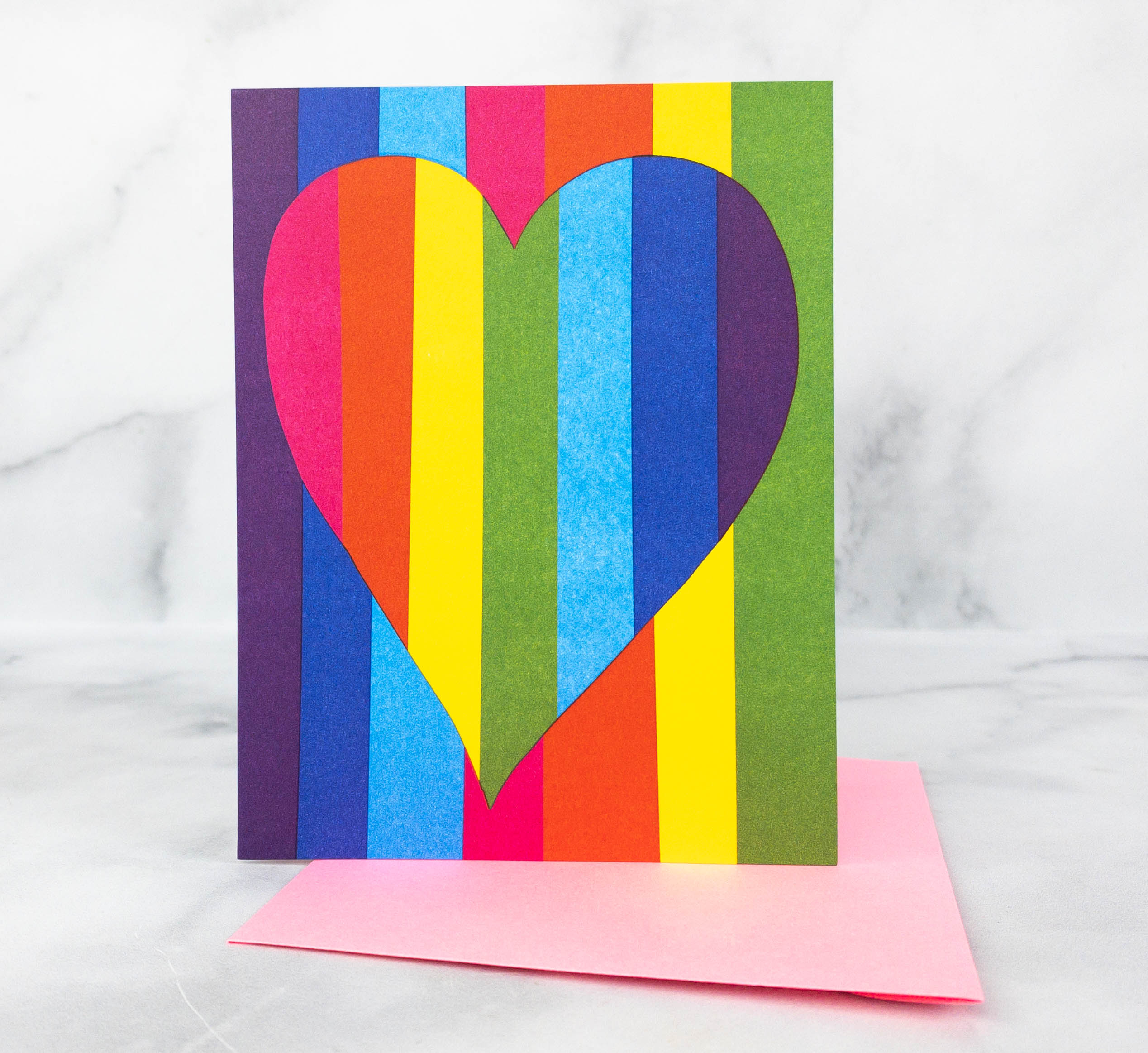 Rainbow Heart. The next postcard is also a colorful one! It features a rainbow heart on a rainbow background. This one is also great for different occasions, or even when there's no occasion at all and you just want to tell a friend that they're remembered. The card comes with a pink envelope!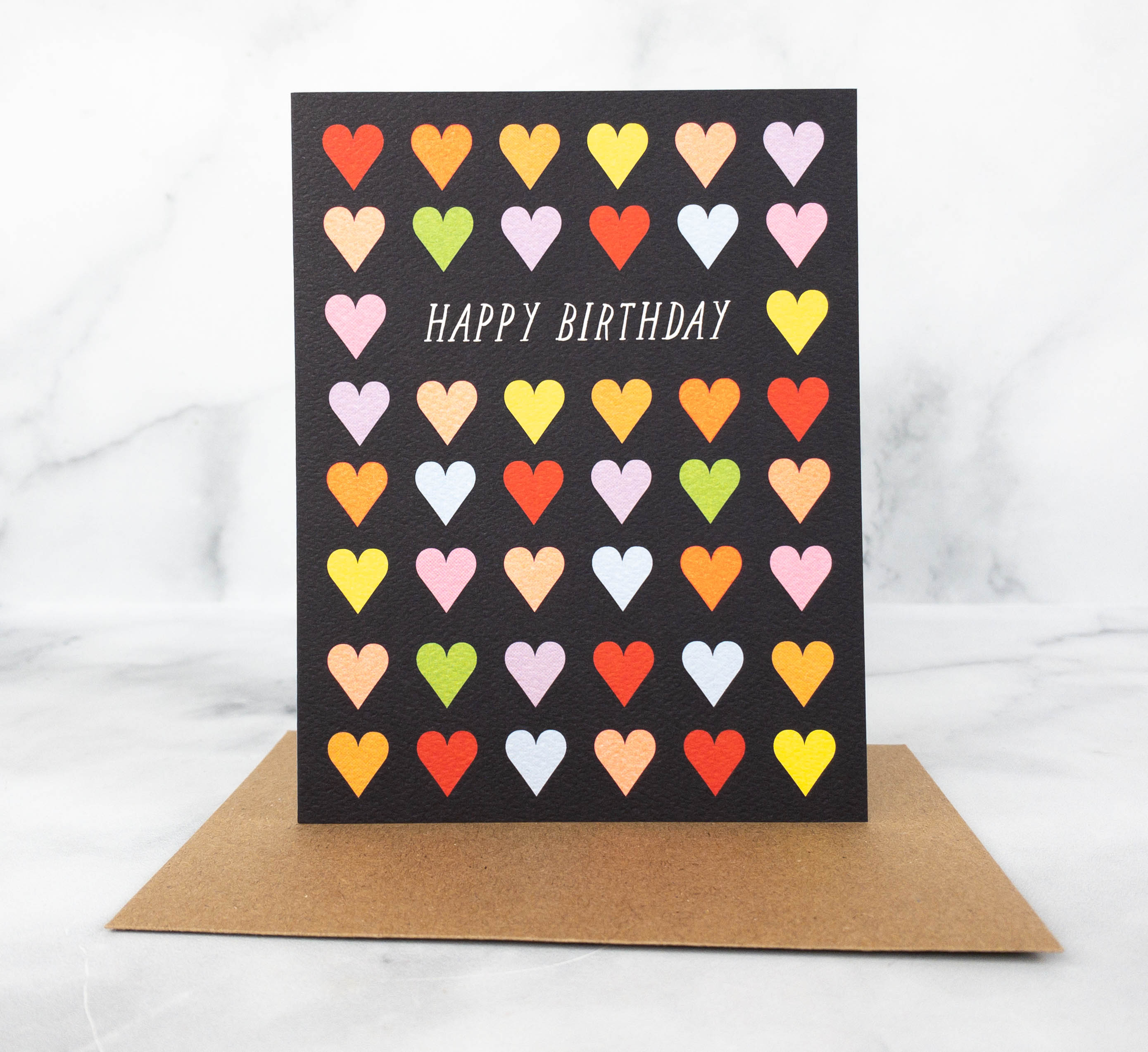 Birthday Hearts. Here's a lovely card, featuring a black background with colorful hearts all over it. The font used for the text is similar to a print handwriting! The card comes with a brown envelope.
This month's Postmark'd by Postbox theme is so cute and colorful. The box is filled with rainbows and hearts, and I'm here for it! Nothing but love for June's Pride celebrations! My favorite among the greeting cards is the rainbow-shaped one. It's unique and it just gives off good vibes. The artsy doodad this month is a 4-in-1 colored pencil, and they even included a set of mini notecards as a bonus. Overall, this is such a well curated box for both stationery enthusiasts and snail mail lovers. They never fail to come up with unique themes and include high-quality items in their packages!
What did you think of this month's PostBox? Which card was your favorite?