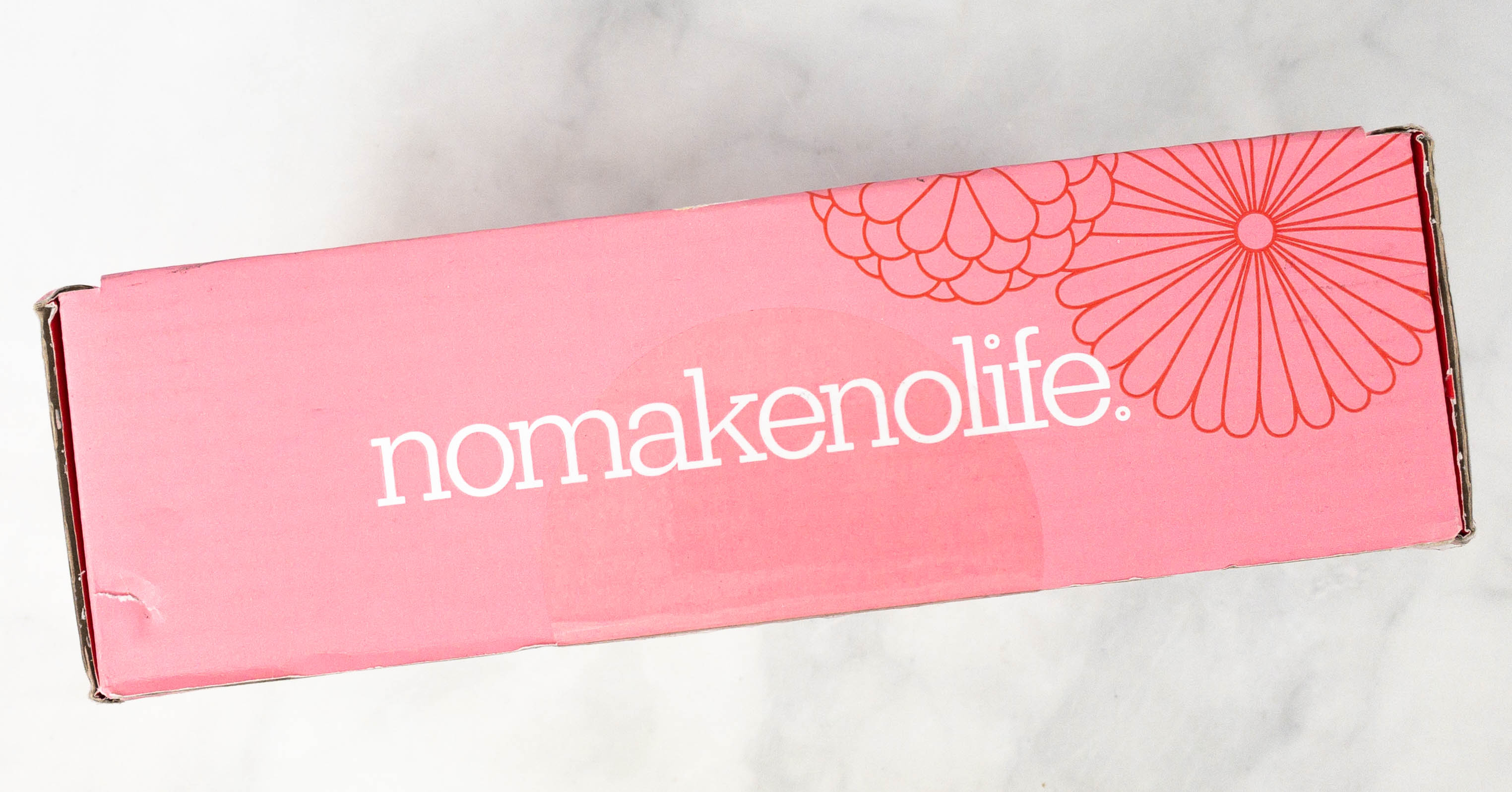 nmnl (nomakenolife) is a monthly beauty subscription box by the brains behind Tokyo Treat and Yume Twins. Each box has 8-9 Japanese and Korean beauty items, which may include skincare, makeup, hair care, bath & body items, and beauty tools. The subscription is $35 per month, but it can go lower if you subscribe to a longer subscription plan. It's $33.5 per month on a 3-month prepaid plan, $32 per month on a 6-month prepaid plan, and $31.5 on a 12-month prepaid plan.
Nomakenolife's subscription box made the list in our 2021 readers' choice picks of best makeup subscription boxes!
DEAL: For a limited time only, use the coupon code KBEAUTY to get FREE K-Beauty Bonus!
Monthly plan: FREE Sheet Mask!
3 month plan: FREE Etude House Oh M'Eye Liquid Eyeliner
6 month plan: FREE Missha Glitter Prism Marble Eyeshadow
12 month plan: FREE Popaparis Faux Pas Lip Tint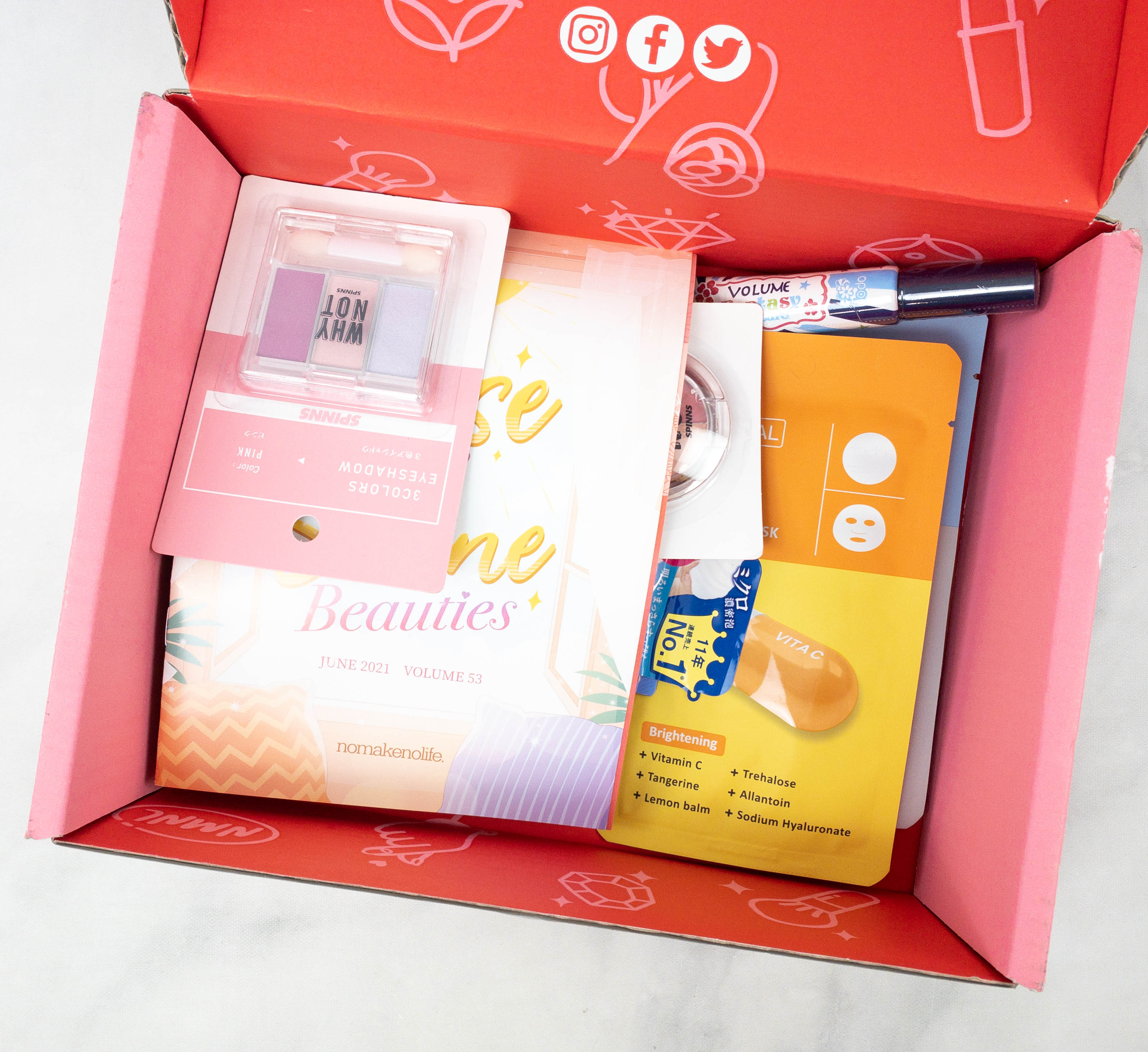 There were no fillers inside but everything arrived in great condition.
There's a mini-magazine included in the box!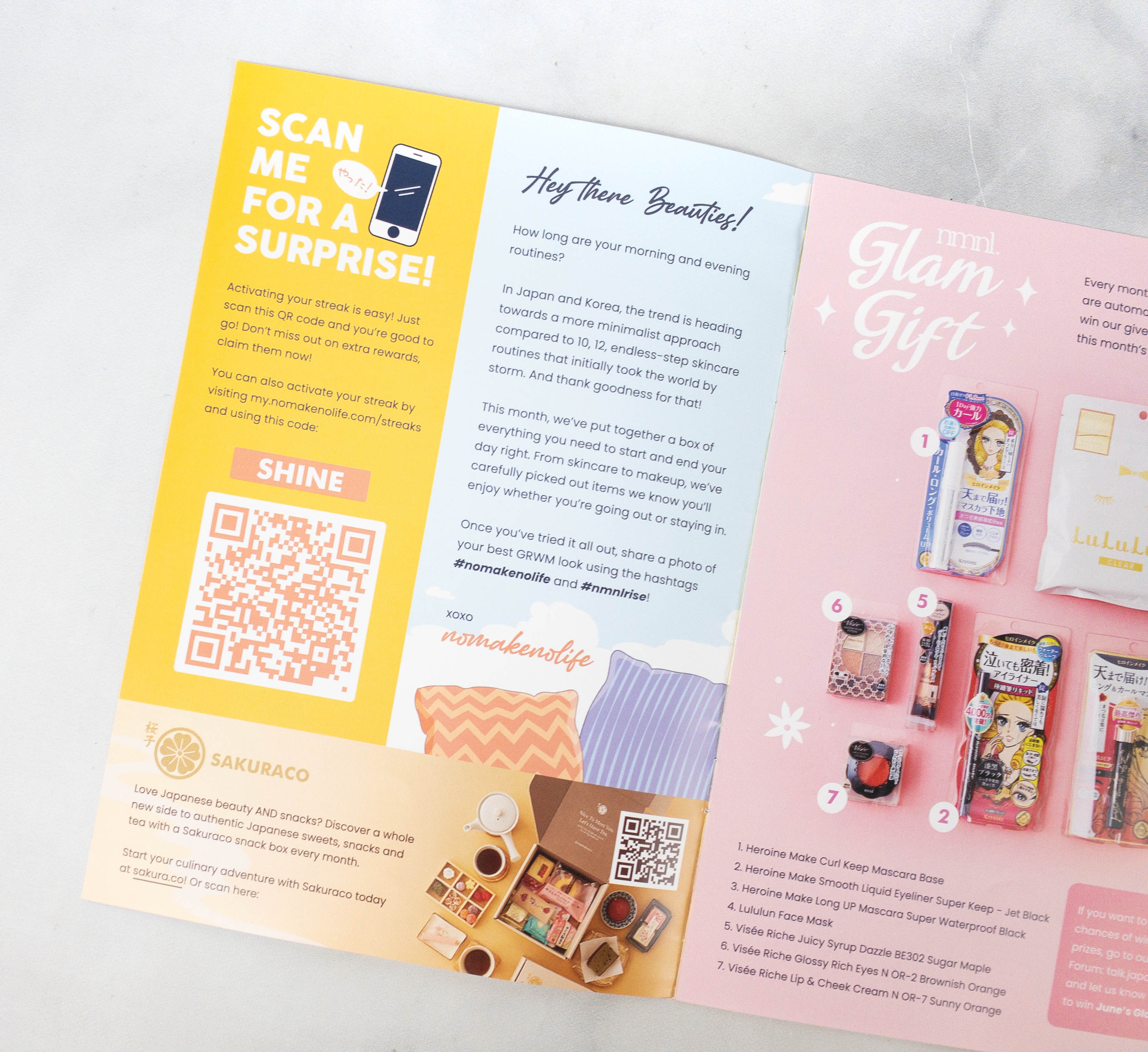 There's a message from nmnl, as well as a note about how to get a chance to win extra goodies from them by activating your streak.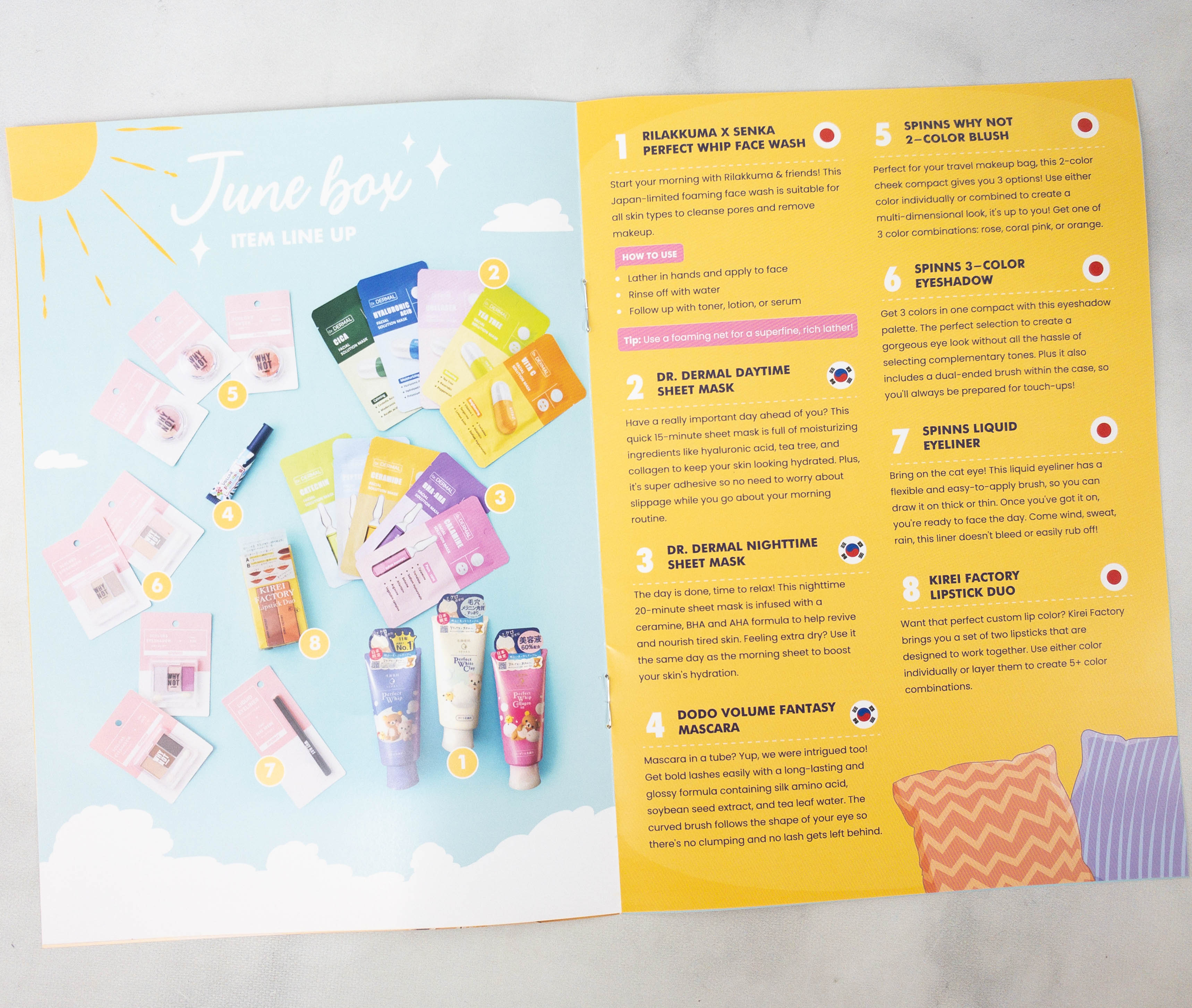 Of course, there's a list of items inside the box. They also included a group photo!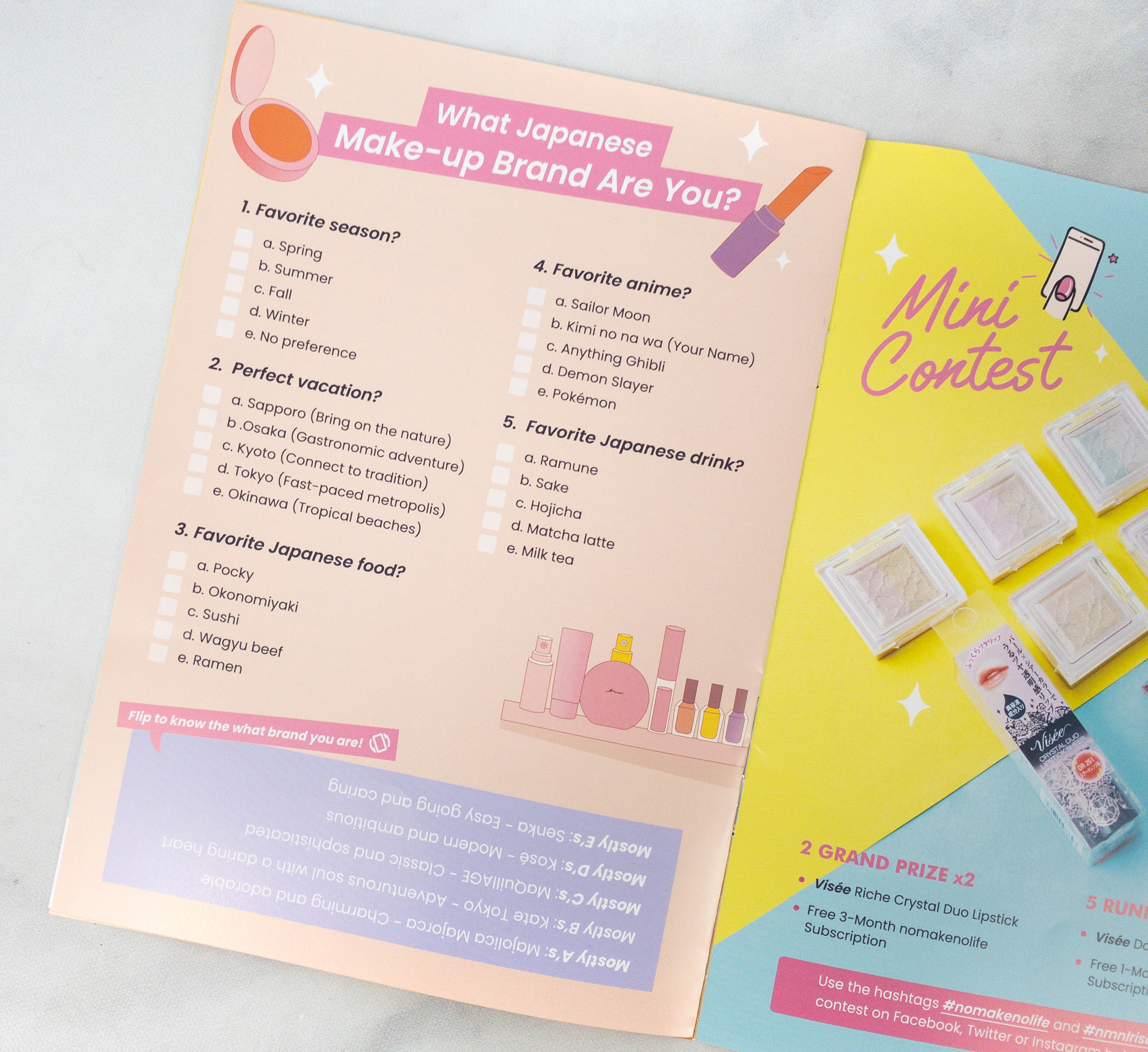 Here's a fun quiz/game to know what Japanese makeup brand are you.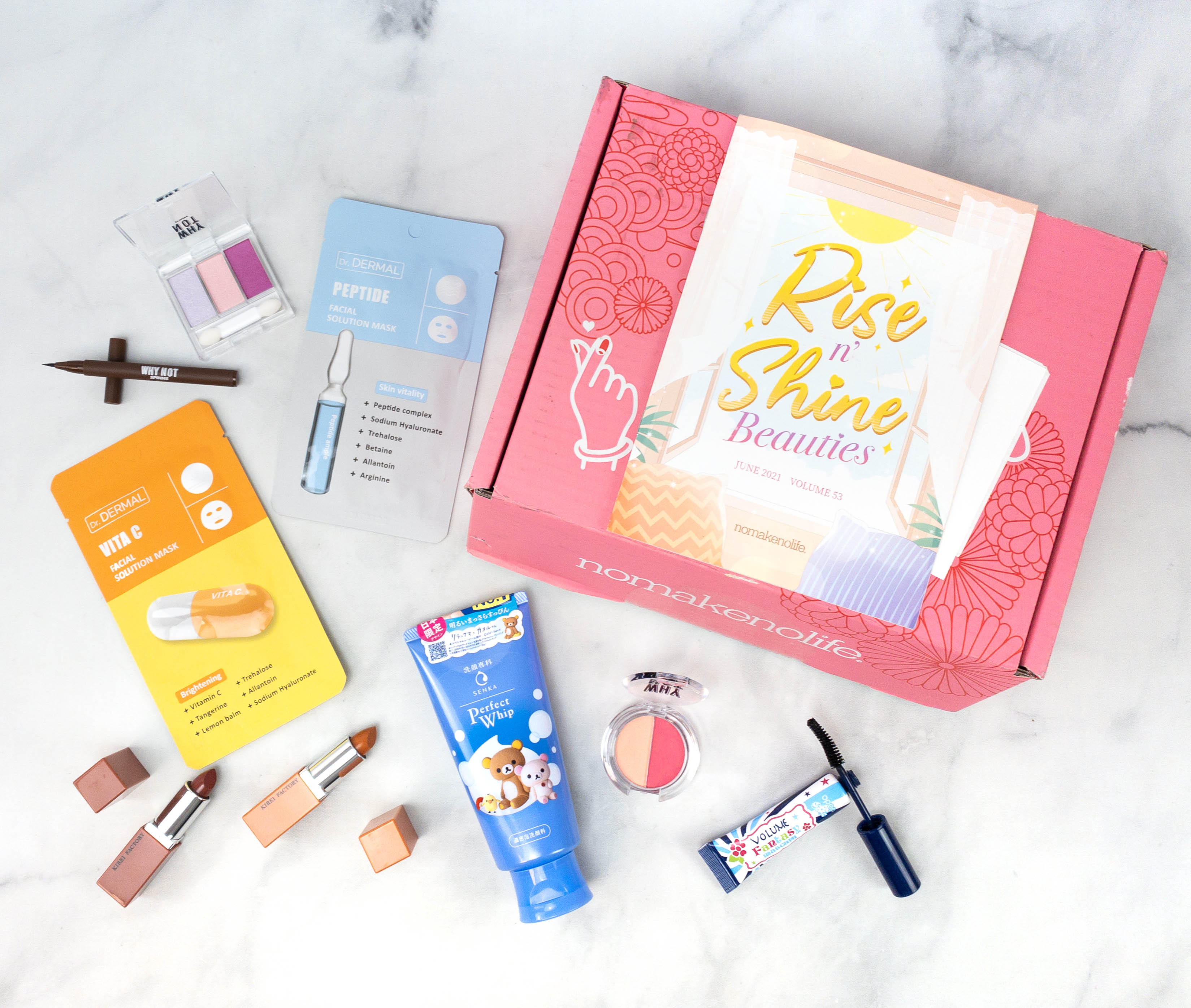 Everything in my box!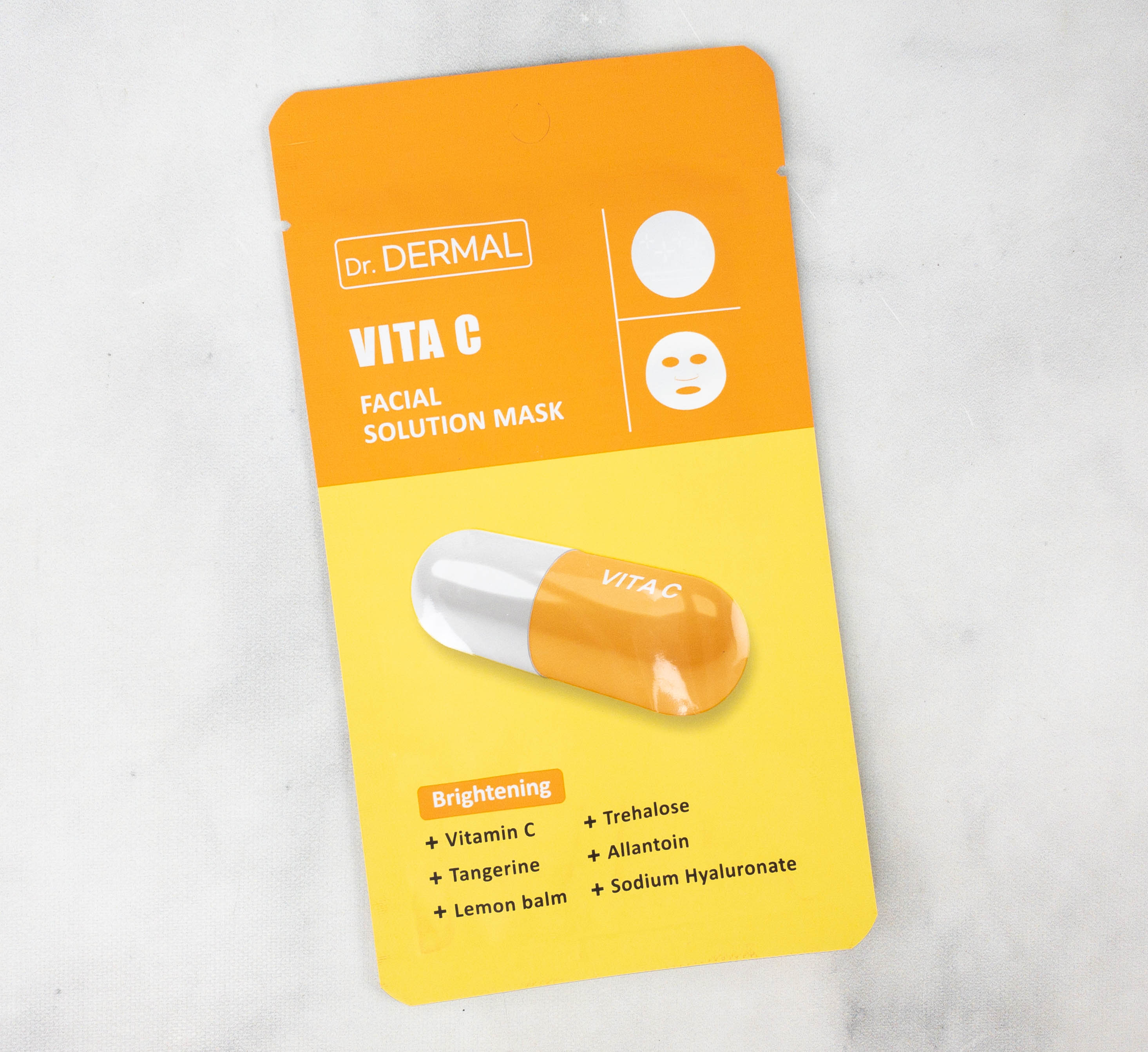 Dr. Dermal Daytime Sheet Mask. This sheet mask is infused with vitamin C which helps in brightening and moisturizing the skin! Other key ingredients are trehalose, tangerine, allantoin, lemon balm, and sodium hyaluronate. I like popping it in the fridge first, so it feels extra refreshing when I put it on!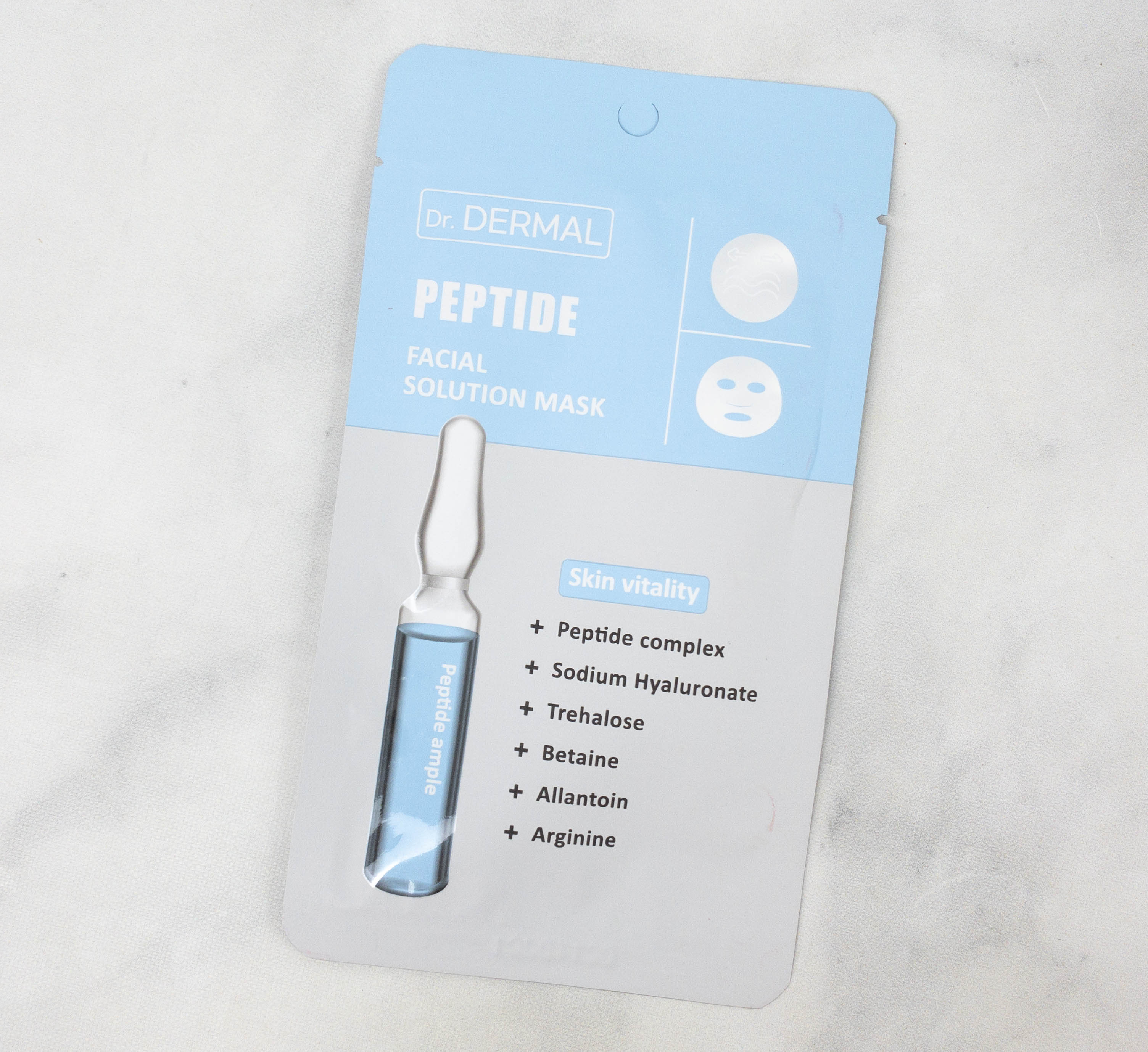 Dr. Dermal Nightime Sheet Mask. Here's another sheet mask, and this time, it promotes skin vitality. It contains peptide complex known to help improve skin barriers while also providing anti-aging benefits like reducing fine lines and wrinkles. Other key ingredients are sodium hyaluronate, trehalose, betaine, allantoin, and arginine. This one is great to use at night!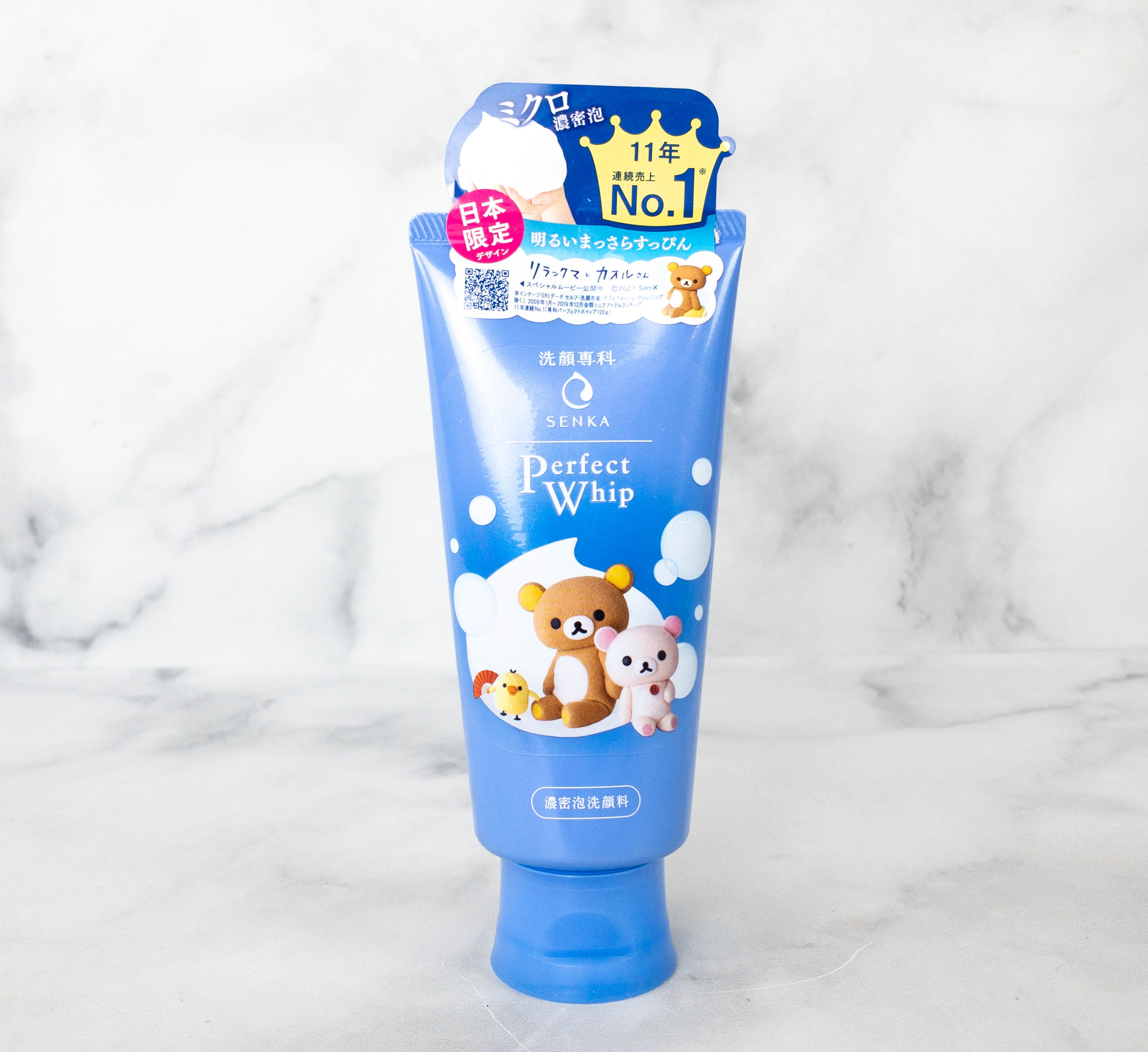 Rilakkuma x Senka Perfect Whip Face Wash. This light and creamy face wash works well in removing makeup and impurities from my skin without leaving it dry. It's great for most skin types and I love that it lathers well. It even features Rilakkuma and his friends on the packaging! How cute!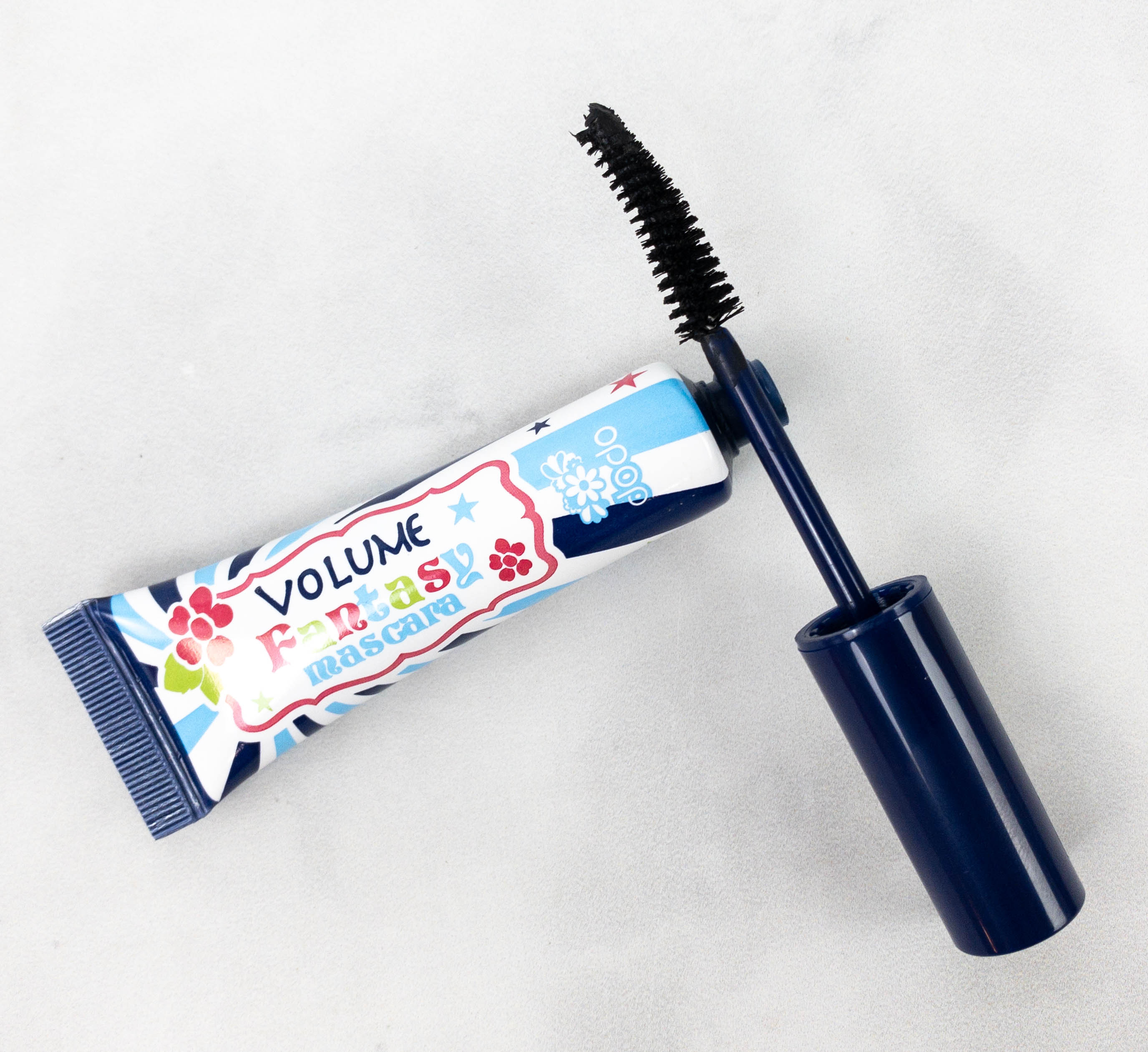 Dodo Volume Fantasy Mascara. I like this mascara because it helps define my eyes by providing a nice amount of color and volume. It doesn't lengthen much but it makes my lashes look fuller so my eyes look great even after having just a few hours of sleep the night before.
Spinns Why Not 2-Color Blush. They also included this duo blush which is very convenient because it came in a small compact packaging.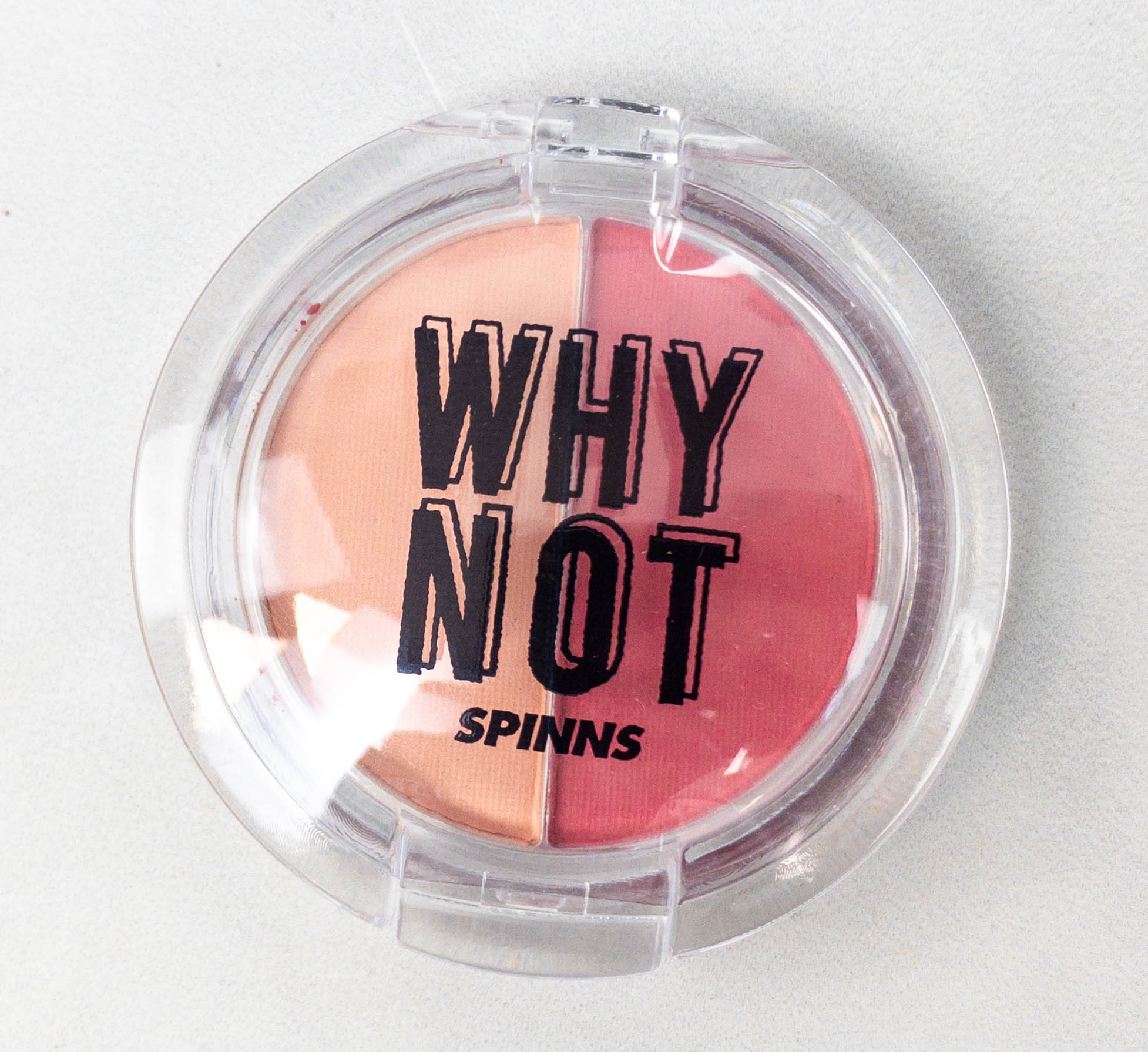 The cover is clear so you can easily see the shades of the blushes.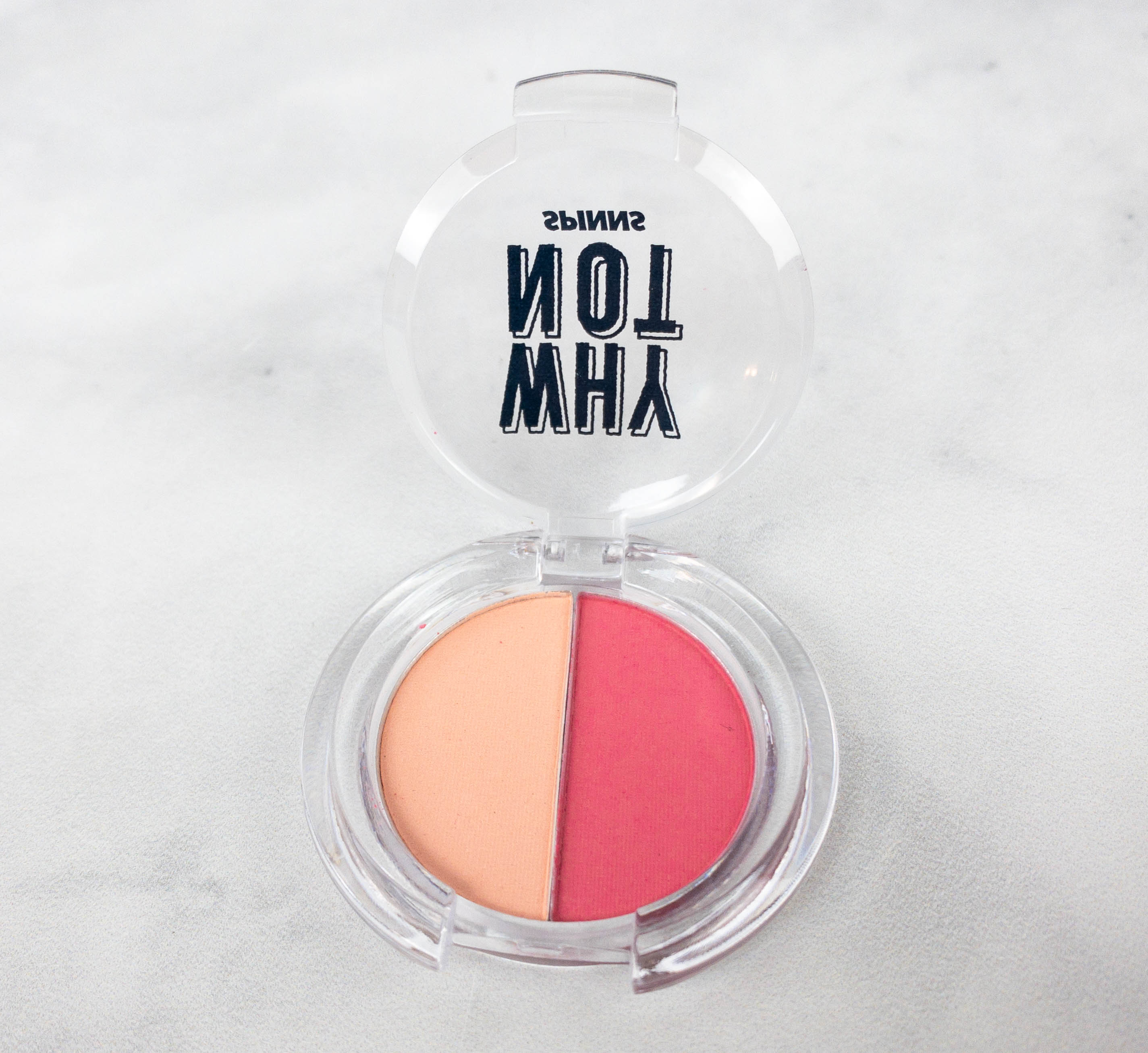 The shades are light peach and rosy pink, both of which are well-pigmented. You can use one or the other, or even mix them together for a nice pop of color!
The formula has a matte finish and it's also buildable. You can start by putting a bit on your brush first and work your way to the color that you want to achieve!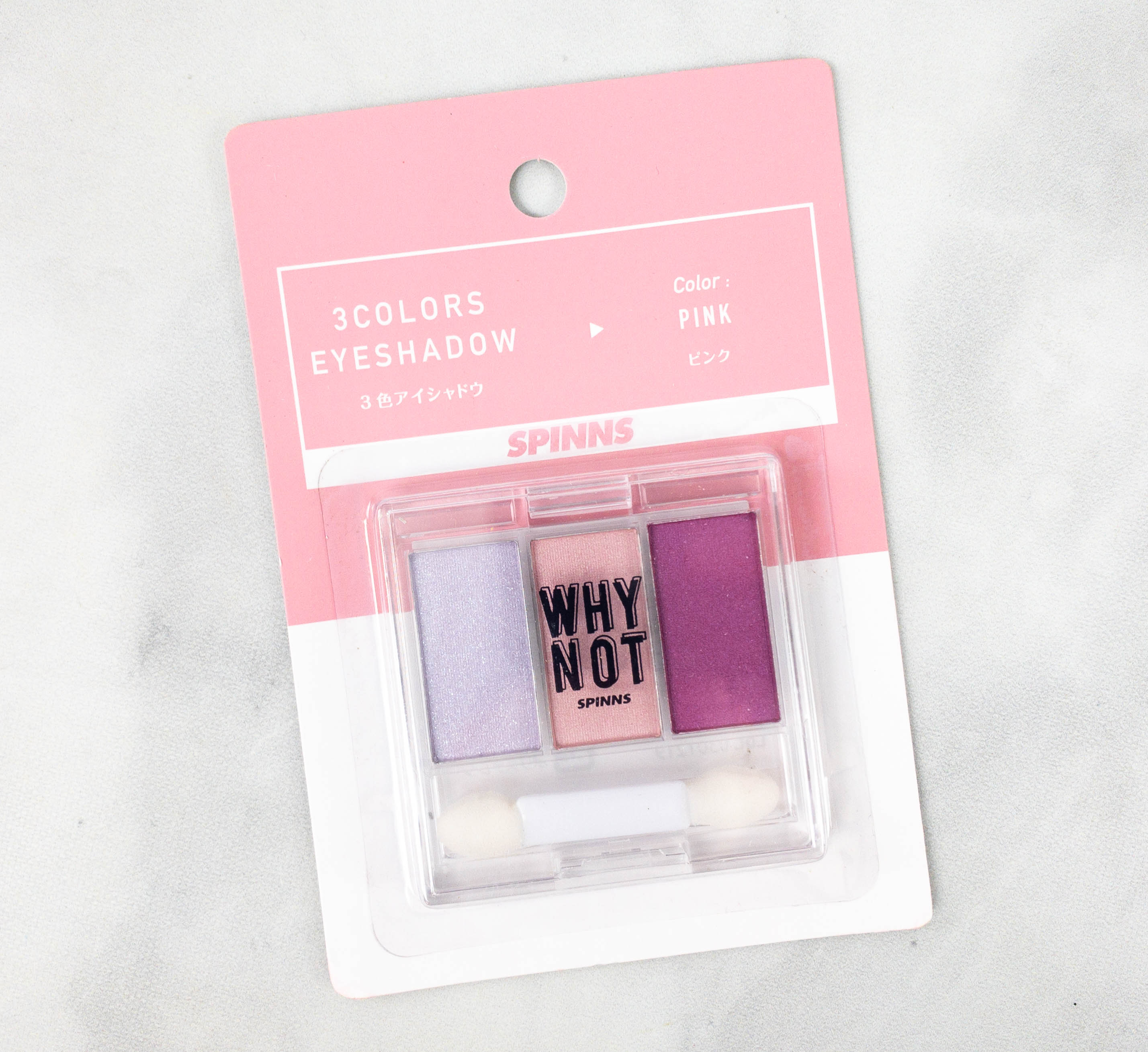 Spinns 3 Color Eyeshadow. From the same brand as the blush, here's an eyeshadow palette!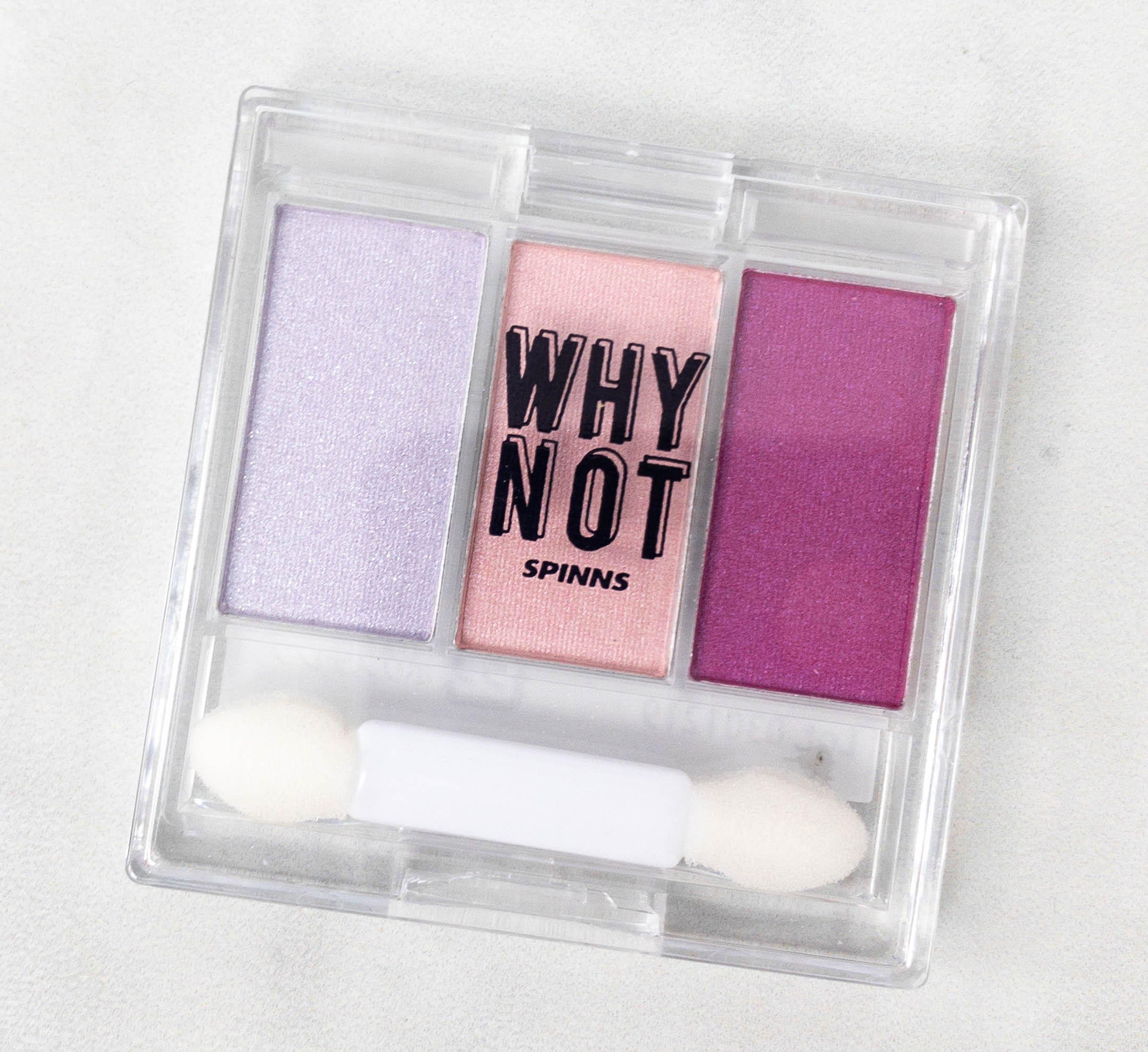 The compact packaging has a see-through cover. They also included a small sponge applicator.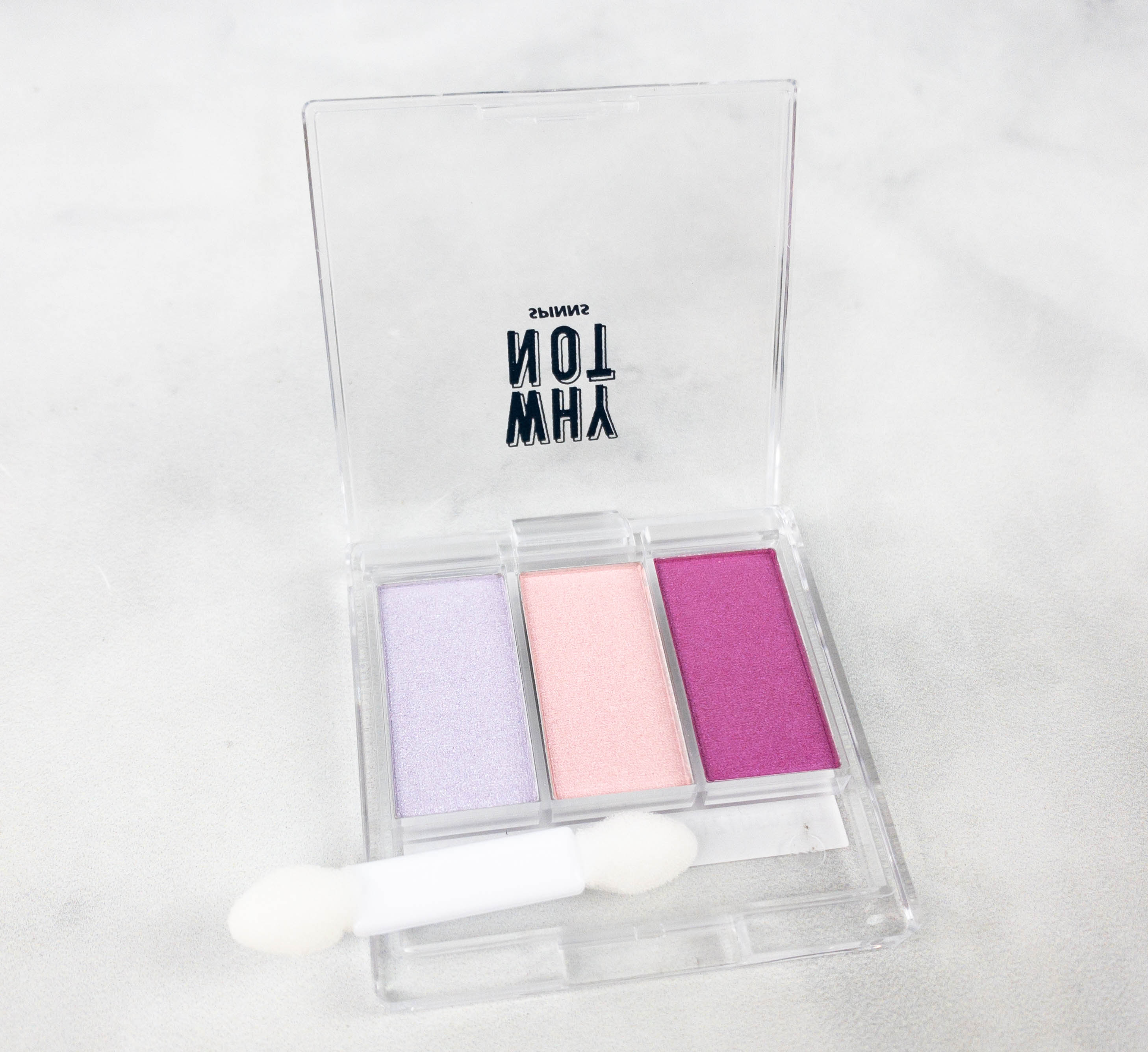 There are three colors included in this mini palette: light purple, a light pink, and a darker fuchsia for definition.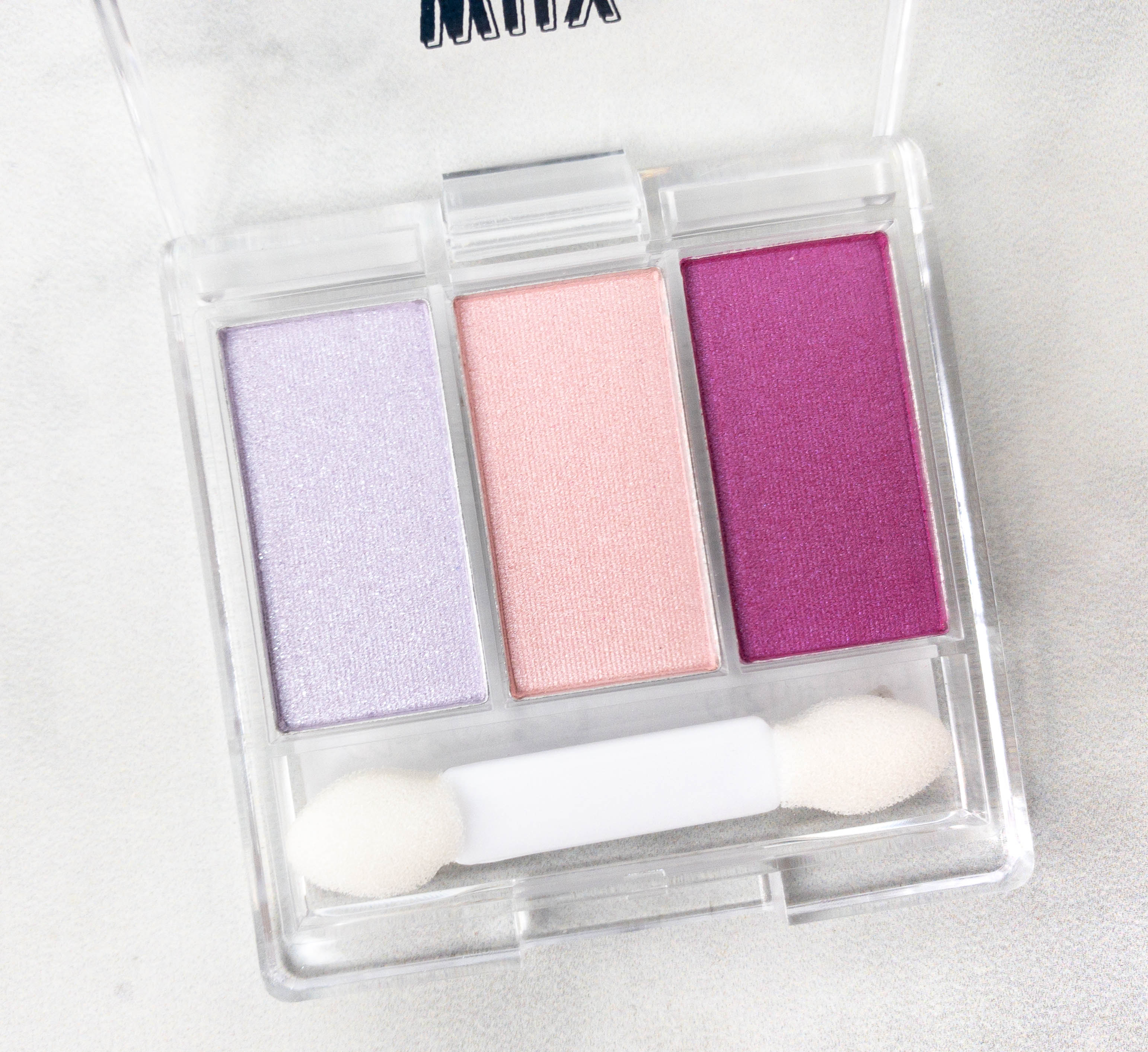 It's great to bring on the go! The shades also blend smoothly like butter, so I don't have problems putting them on.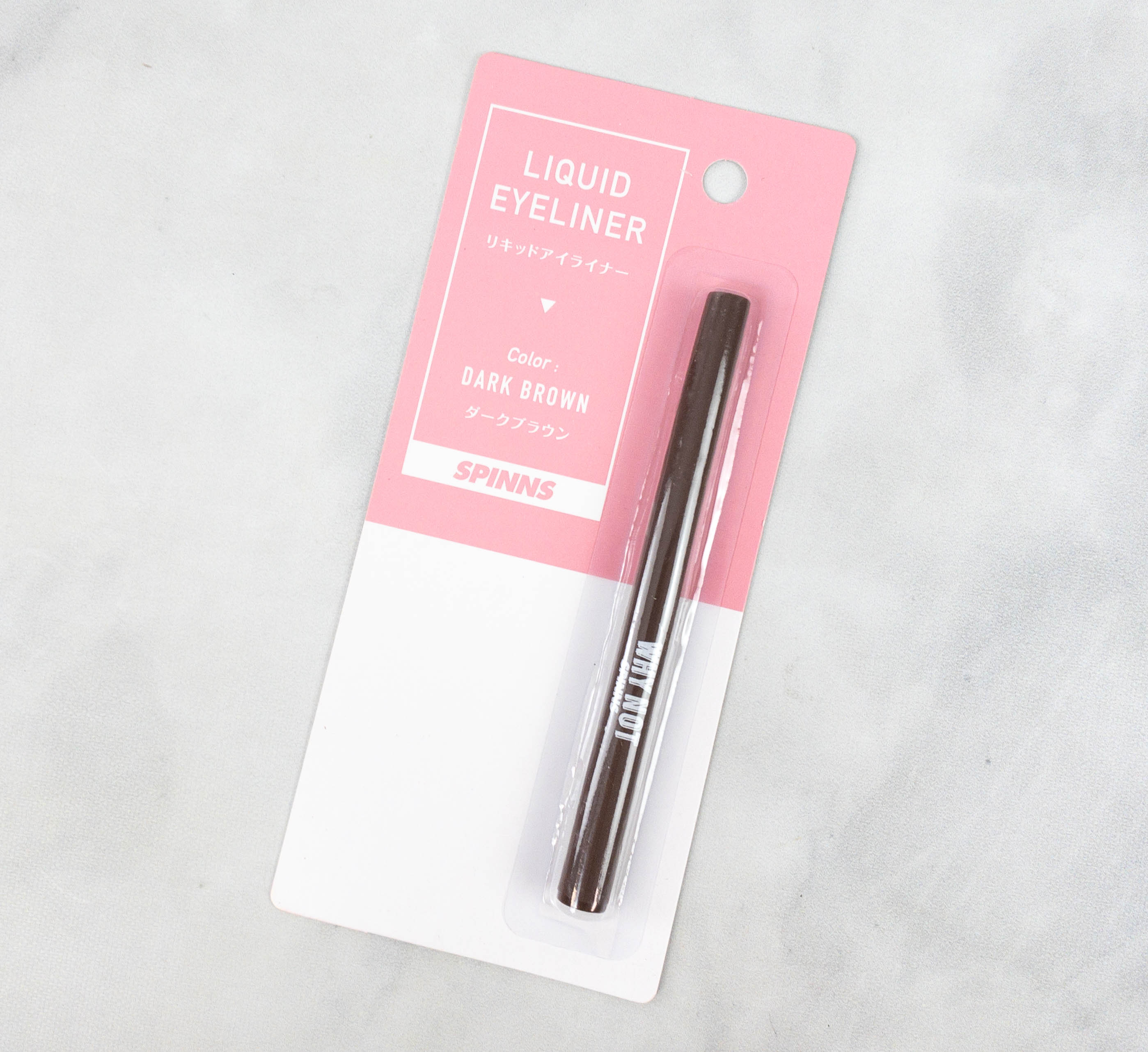 Spinns Liquid Eyeliner. Another useful makeup item I received is this liquid eyeliner in a brown shade.
Since it comes in a pen-type container, it's super easy to use. It's convenient to bring when traveling as well, because I don't have the need to bring a separate brush just to use it!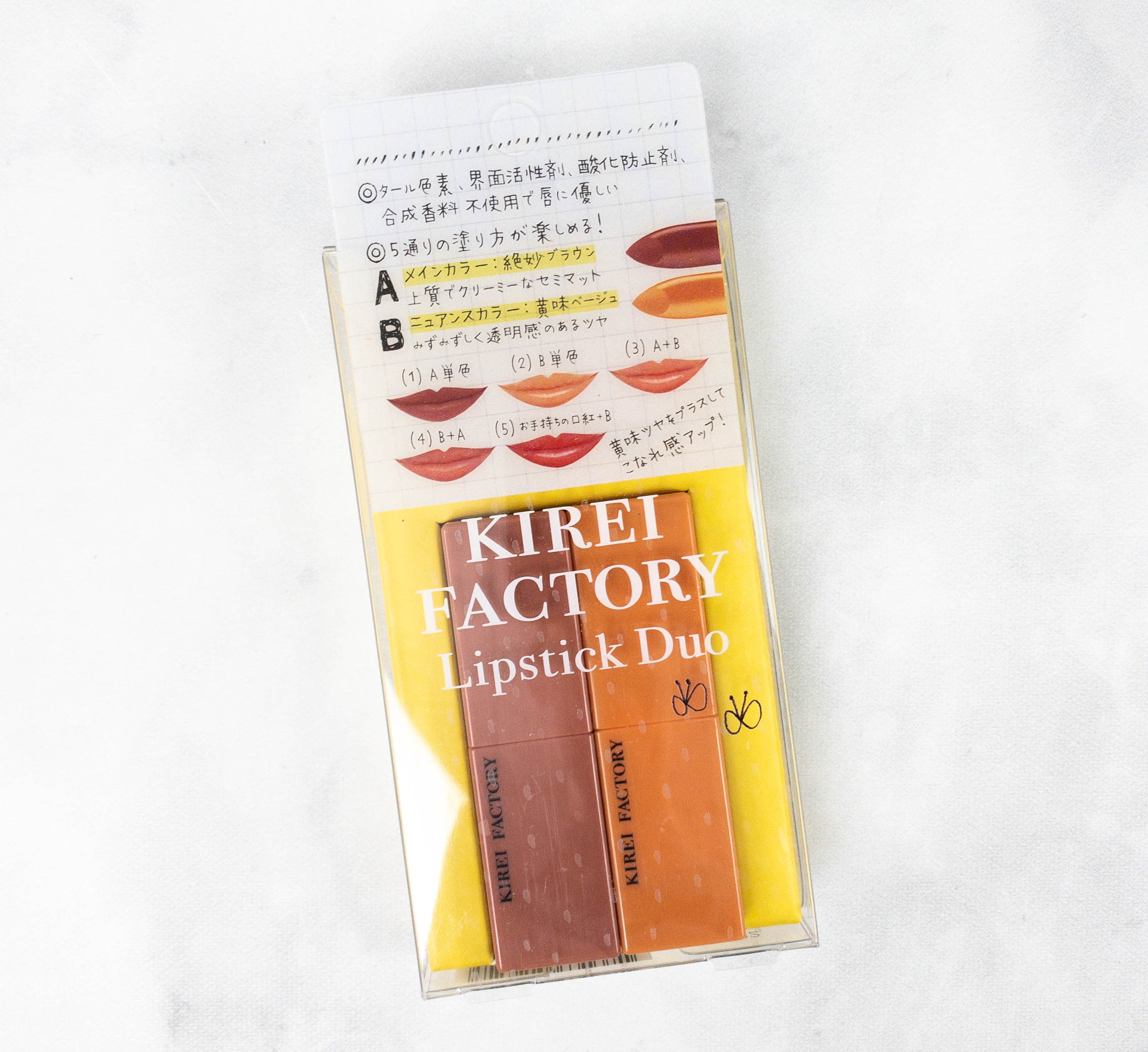 Kirei Factory Lipstick Duo. To complete the box, here's a couple of lipsticks in nude shades. Both have a satin finish and the formula is also good as it doesn't tug and dry out the lips.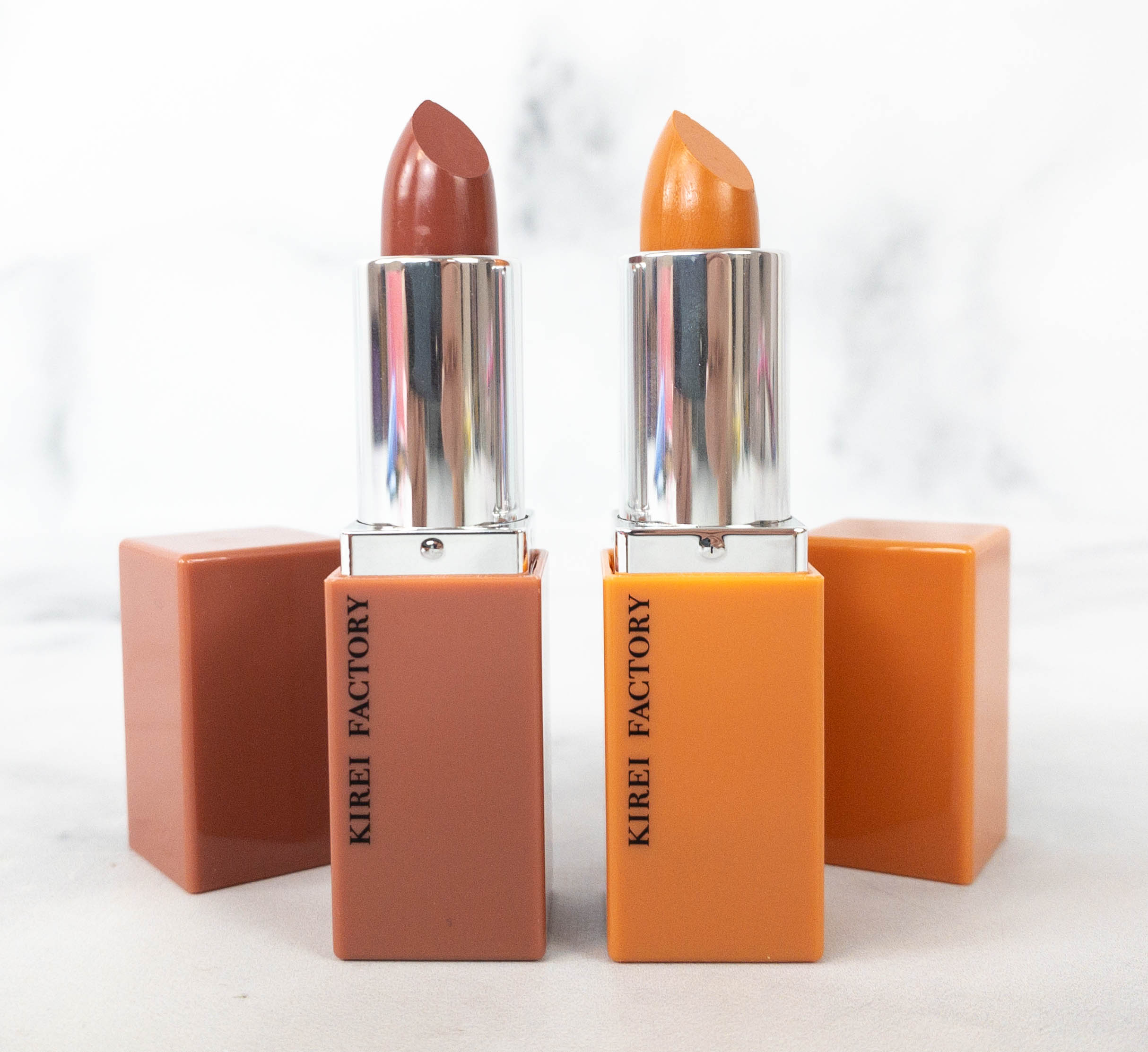 I'm quite surprised because both the shades are actually good. When mixed together, they make another unique shade that's great for everyday wear.
This month's nmnl curation is a good mix of makeup and skincare items from Japan and Korea. There's a mini eyeshadow palette, a blush duo, a mascara, and a pair of lipsticks, all of which can create a full makeup look. My favorite among them is the blush duo. It's a great way to add a pop of color on my cheeks, and I love both the peach and pink shades! As for the skincare products, I received two sheet masks for a quick skin boost and a face wash which makes a nice lather. Overall, this box is great whether for newbies in Japanese and Korean beauty or for pros who are simply looking to spruce up their Asian beauty stash!
What did you think about this month's nomakenolife?