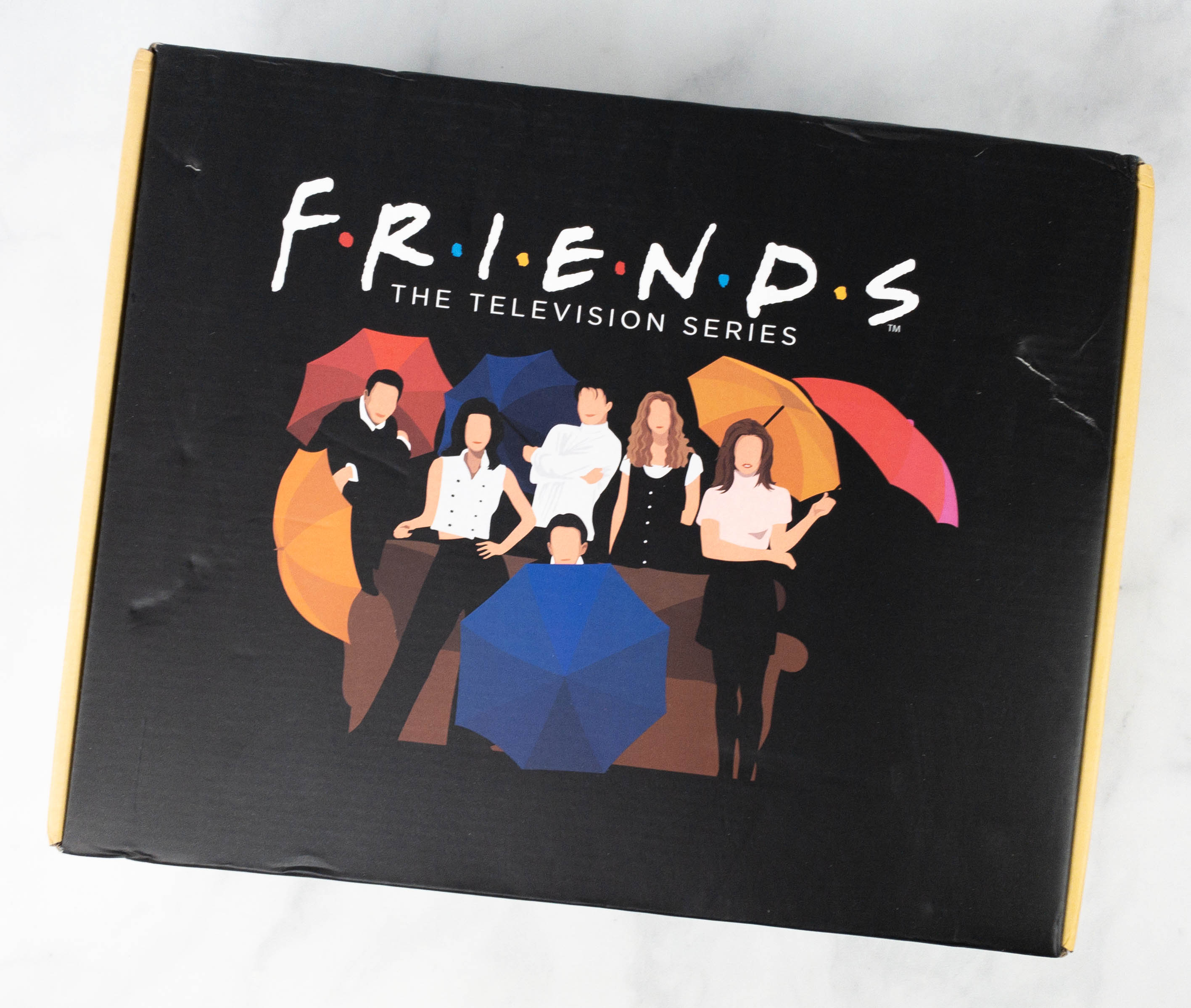 The FRIENDS subscription box is an official quarterly subscription made especially for F.R.I.E.N.D.S fans. Each box costs $39.99. It contains 6-8 exclusive items and may include officially licensed collectibles, apparel, and accessories based on your favorite F.R.I.E.N.D.S characters and episodes. Our readers voted this box one of the best pop culture subscription boxes!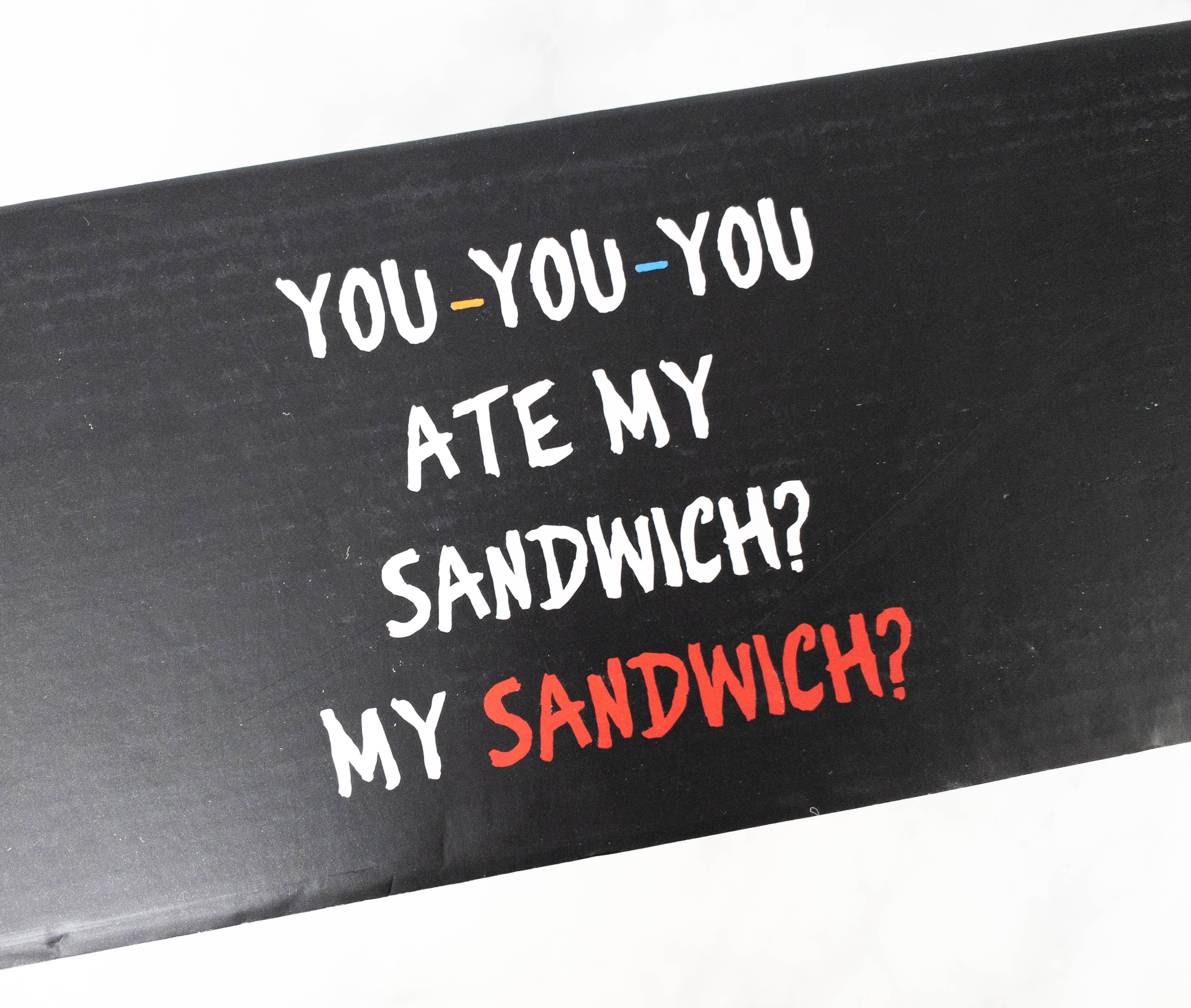 This side of the box features a quote from Ross.
YOU-YOU-YOU ATE MY SANDWICH? MY SANDWICH?
Another side has a quote from Phoebe.
"They don't know that we know that they know."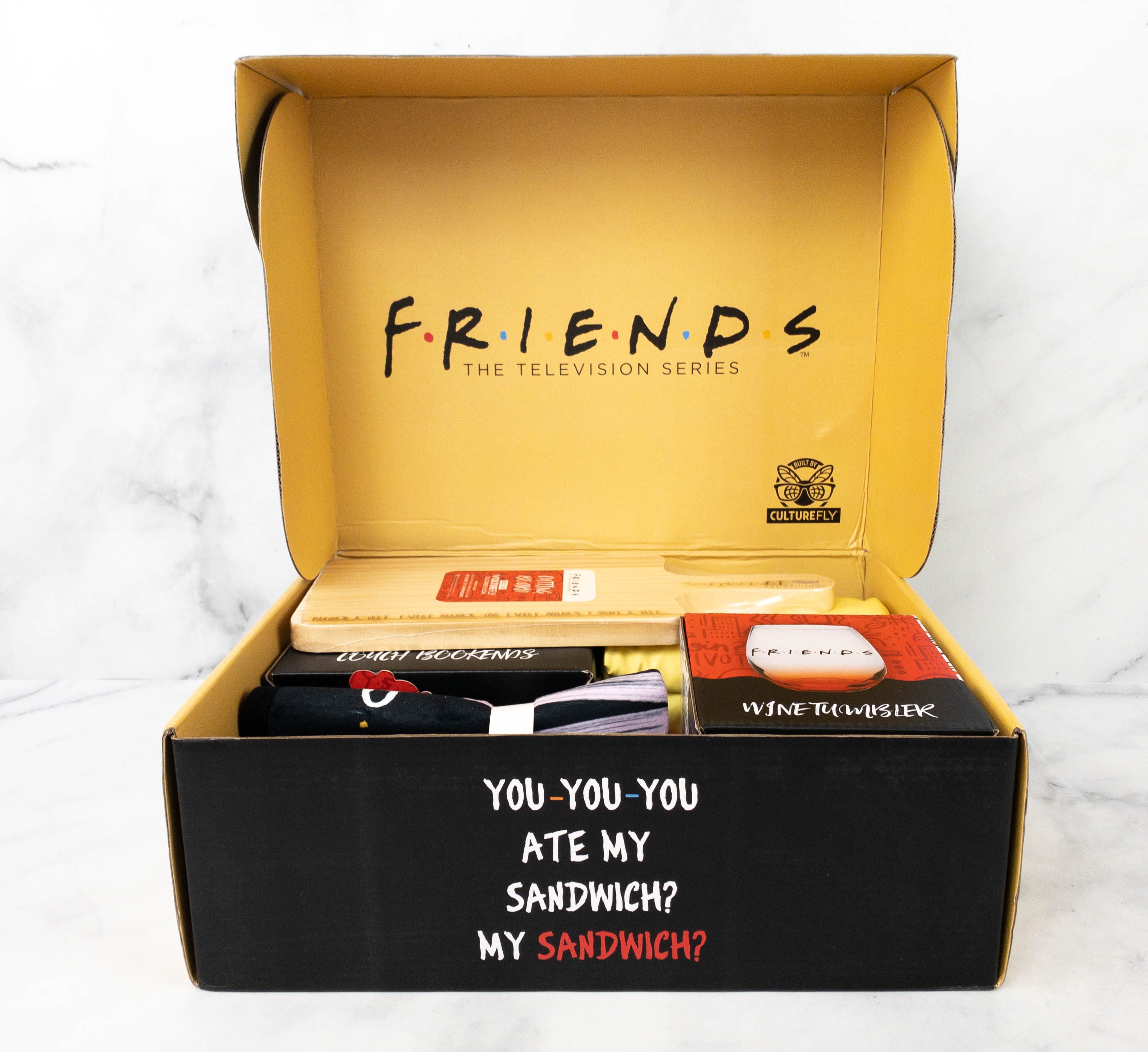 Featured on the inner lid of the box is the iconic F.R.I.E.N.D.S. logo!
Some of the items came in their original packaging.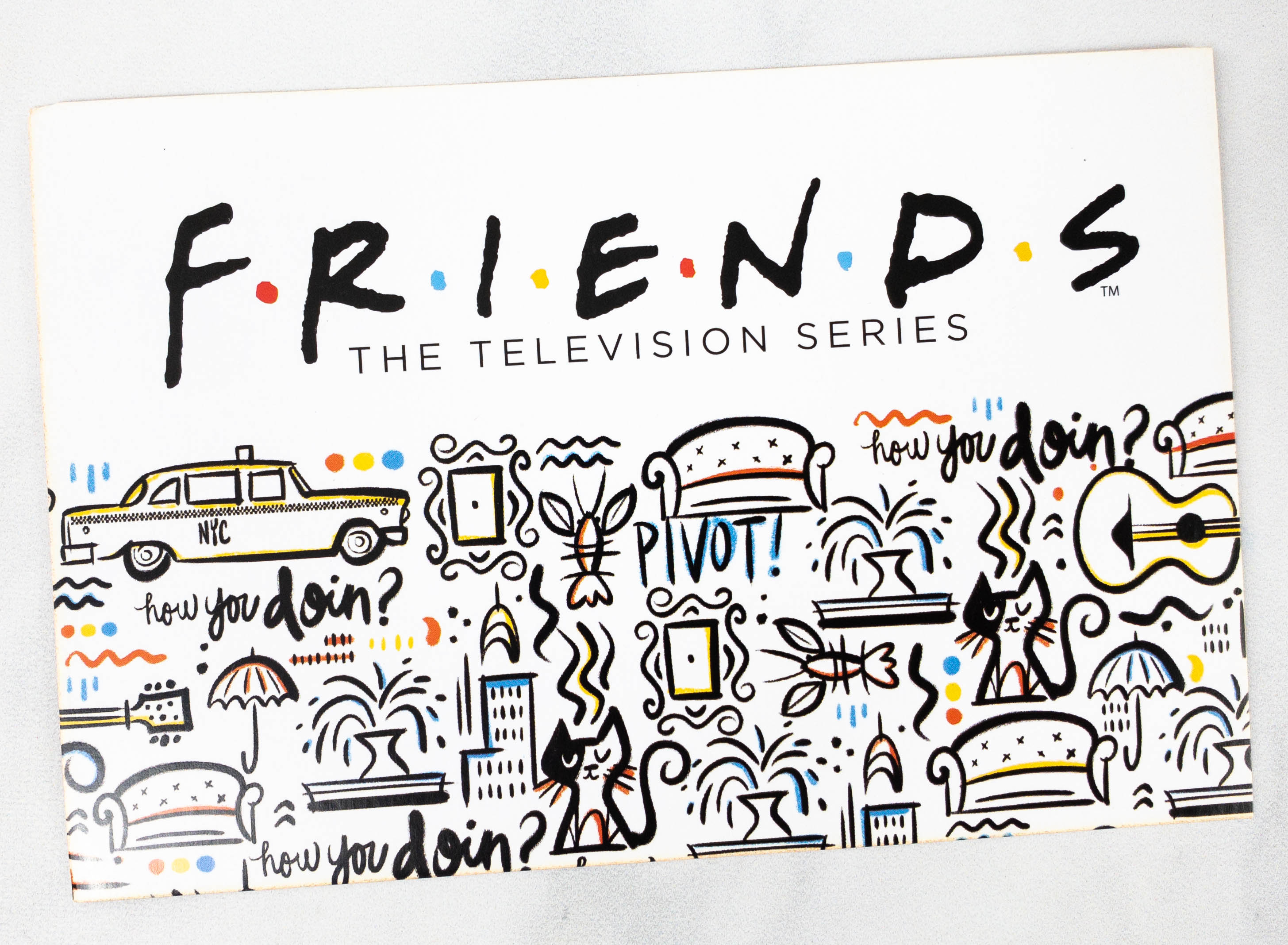 The box also includes an information card with the F.R.I.E.N.D.S logo and illustrations of iconic items from the series.
The back of the card shows all the items included in the curation.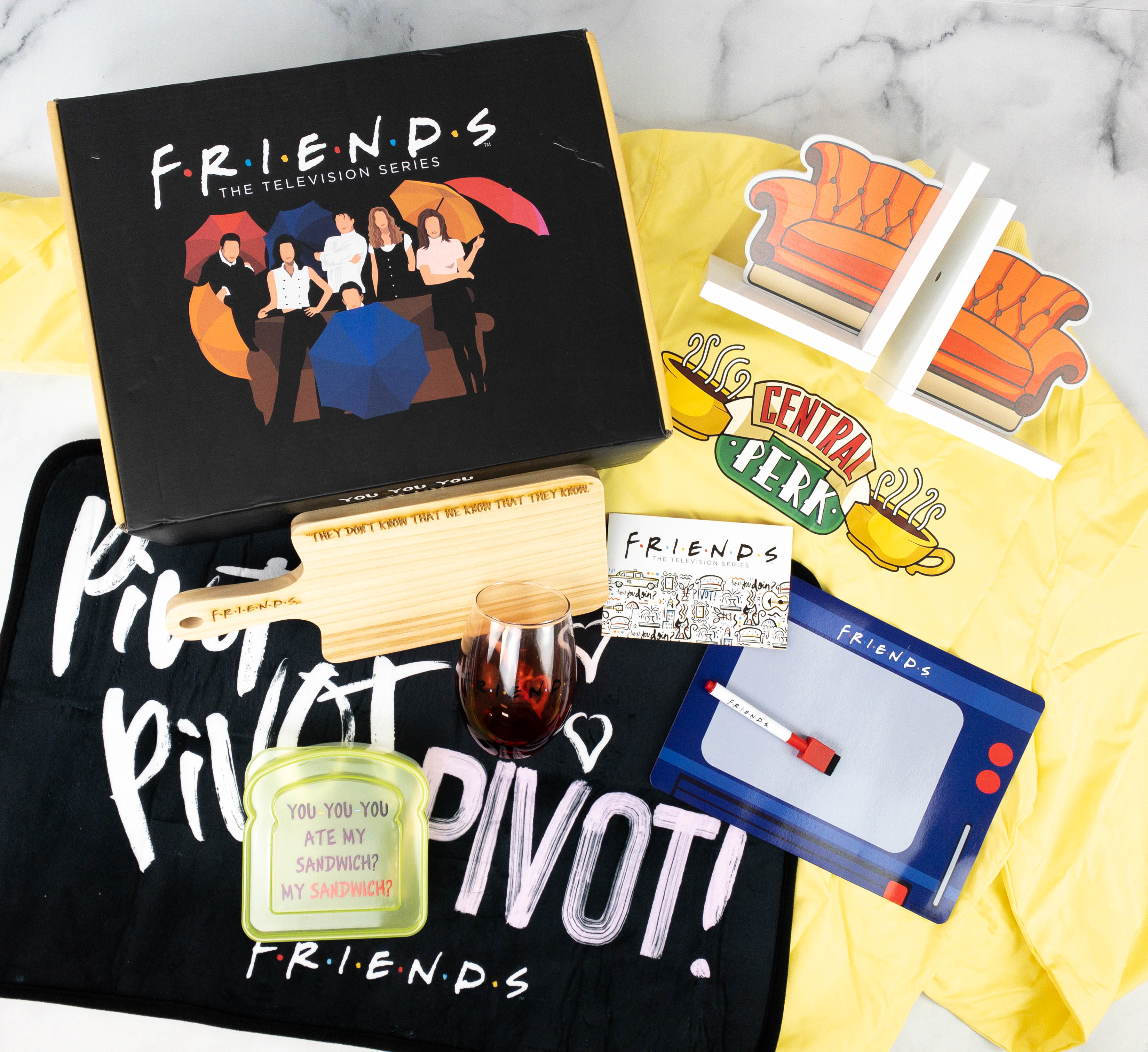 Everything in my Spring 2021 box!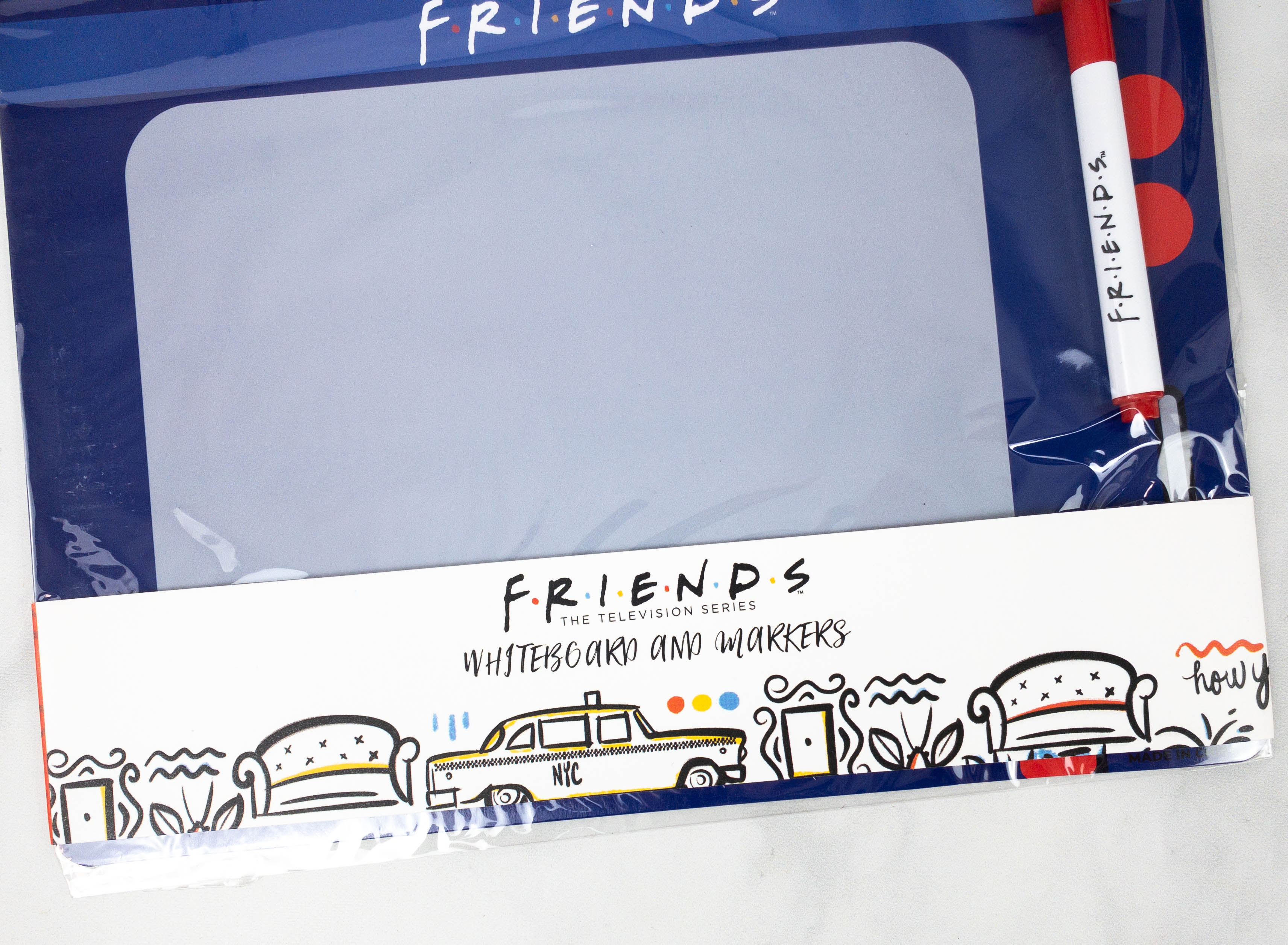 Dry Erase Board. This dry erase board is so cute, and it looks like the one on the show!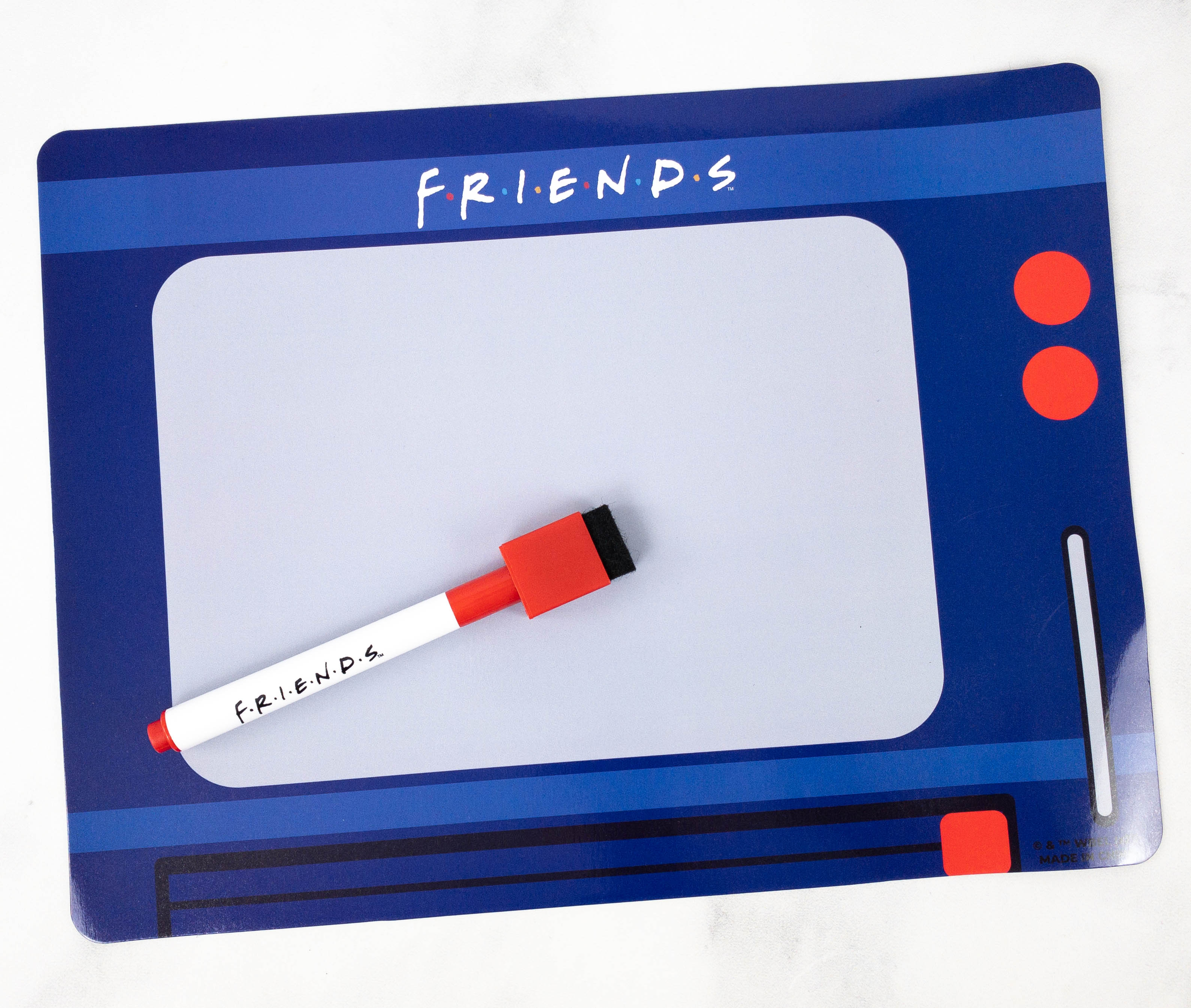 It comes with a dry erase marker and eraser so you can also use it to leave notes for anyone in your household.
The back is a magnetic strip so you can stick it on a steel surface or even on your refrigerator's door for easier access.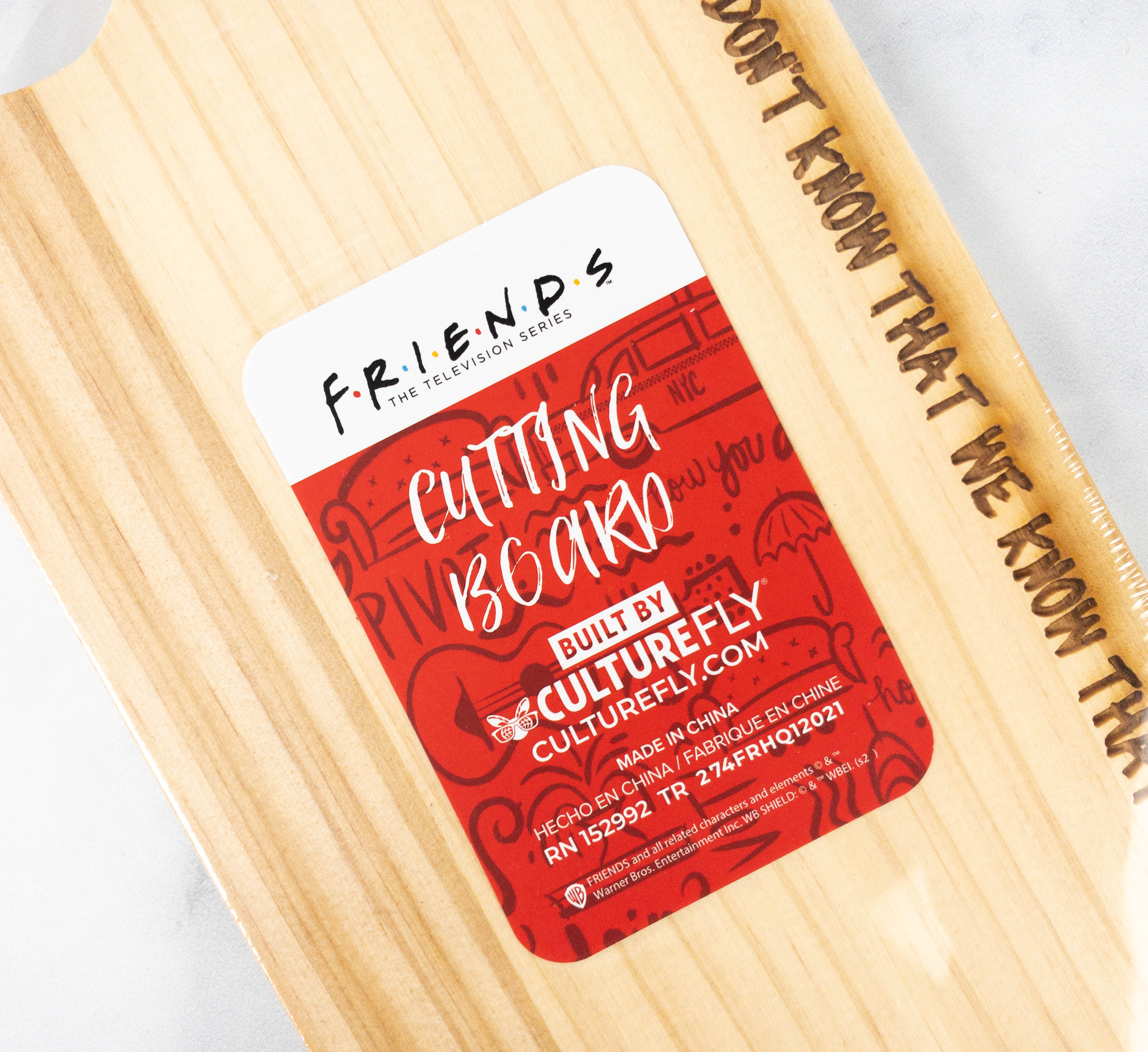 Cutting Board. I also received this lovely wooden cutting board. It's useful when preparing food and even when making a grazing platter!
It has the F.R.I.E.N.D.S logo engraved on the handle and at the top is a quote from Phoebe! It's quite small but I'm sure it will fit enough cheeses and deli meats for 2-4 so we can have a quiet night in while watching reruns of the show along with a glass of wine.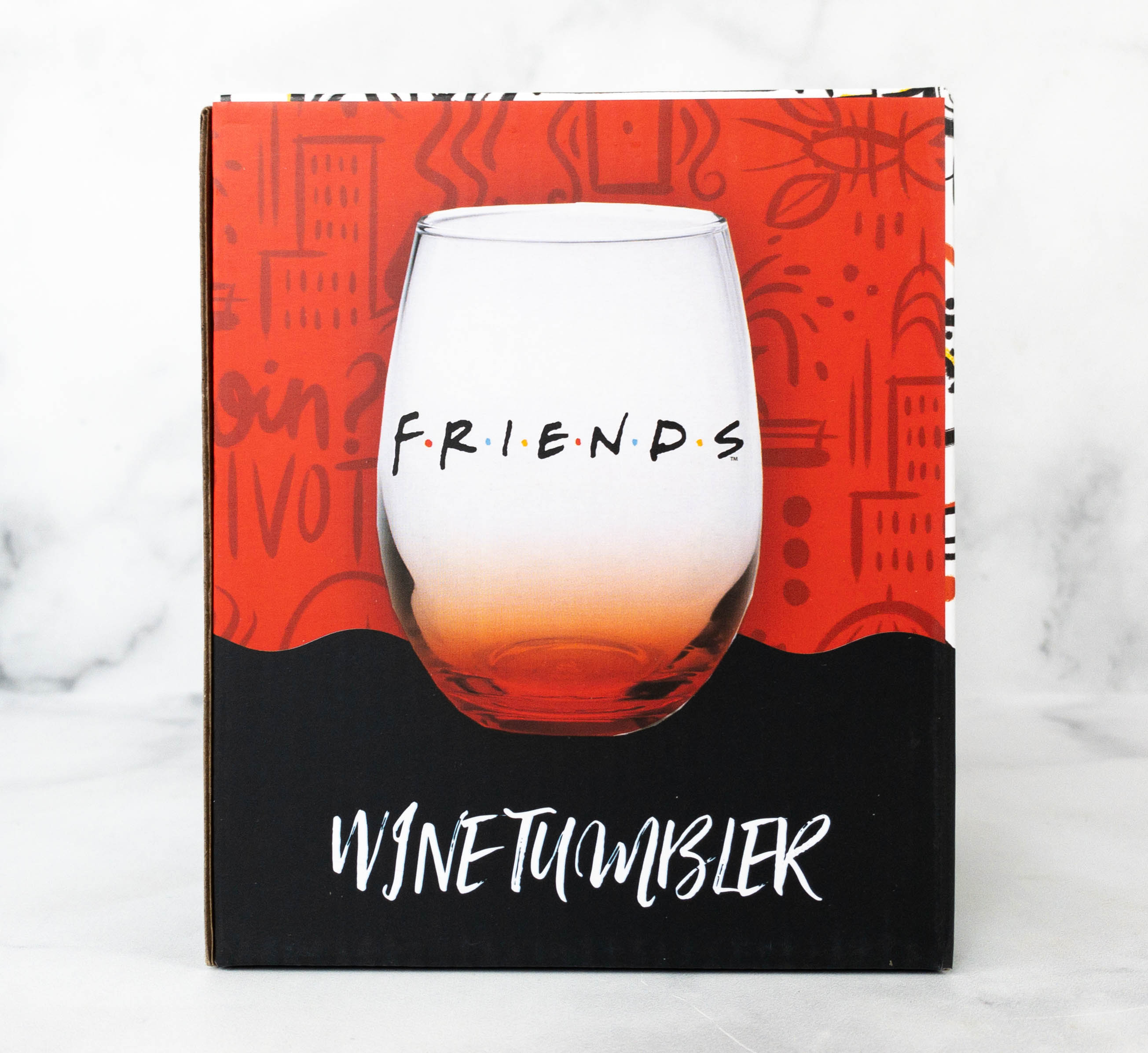 Wine Tumbler. Speaking of wine, here's a F.R.I.E.N.D.S. wine tumbler! It was packed in an individual box.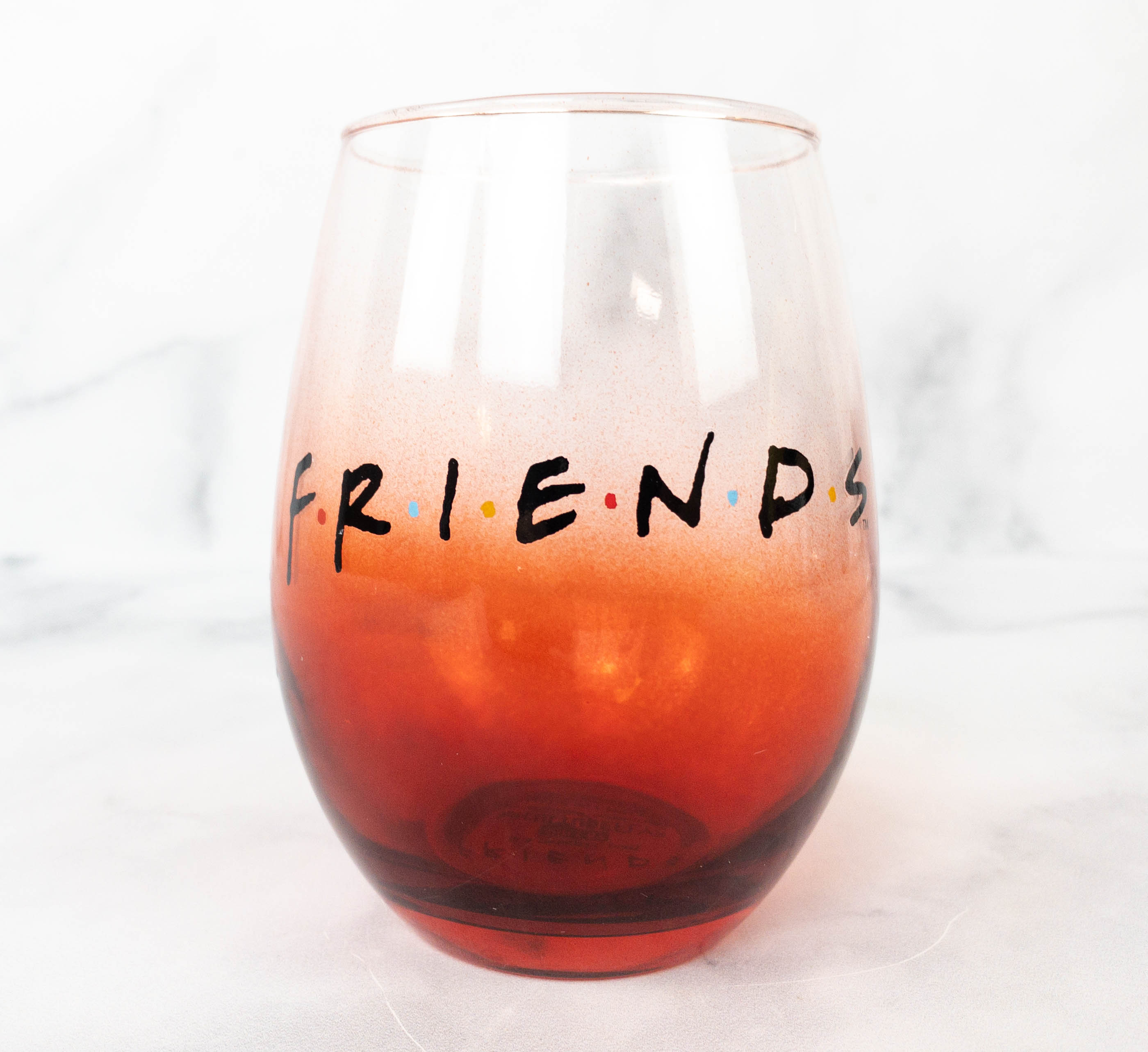 The ombre color is also pretty. It also came in a perfect size because it's easy to hold although it doesn't have a stem.
Central Park Bomber Jacket. I love this yellow bomber jacket. It's nice and comfortable plus it's water resistant as well!
The zipper pull even has the F.R.I.E.N.D.S logo. It's a cute and dainty detail!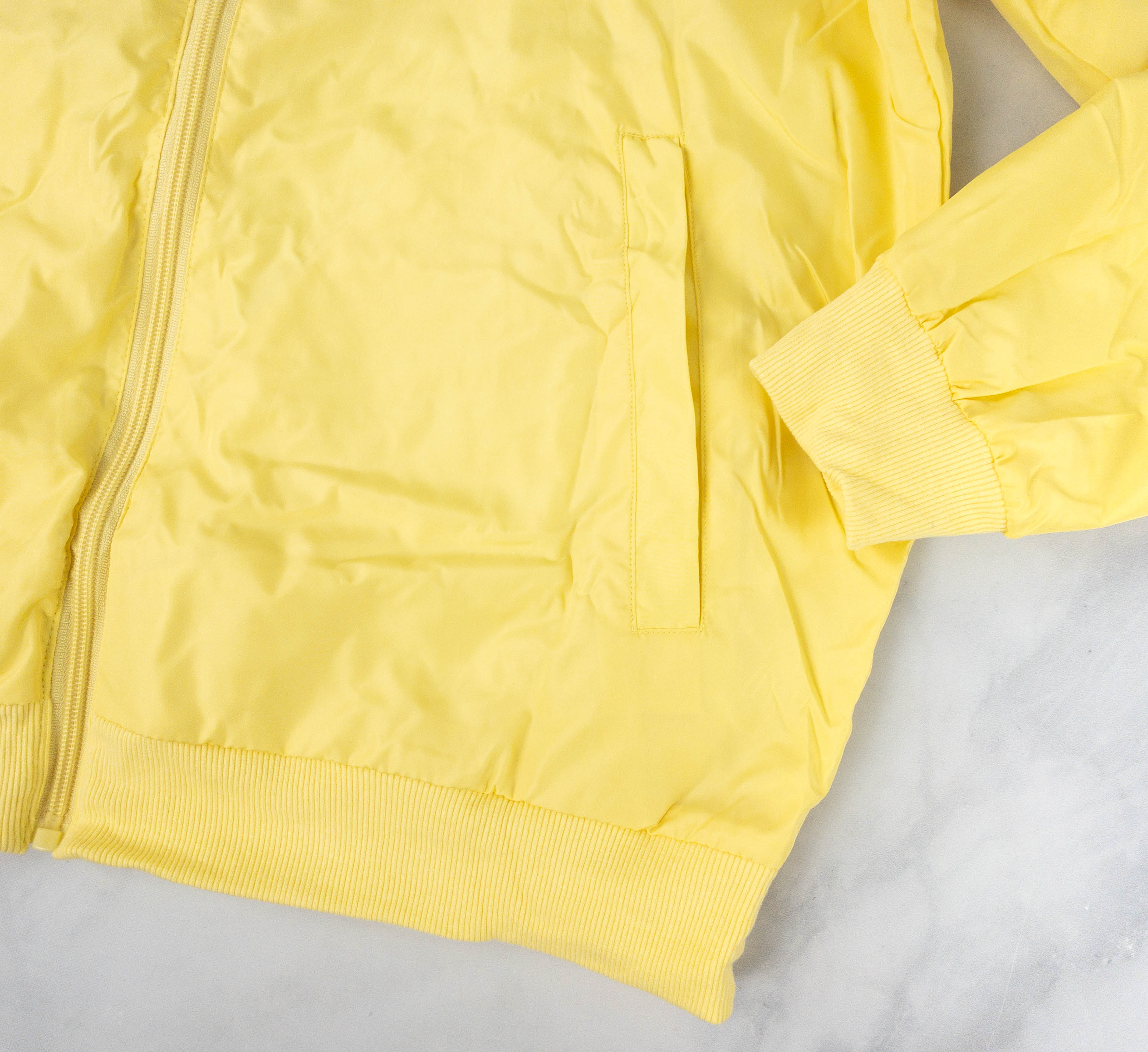 It also has a pocket for small items you may need to bring with you.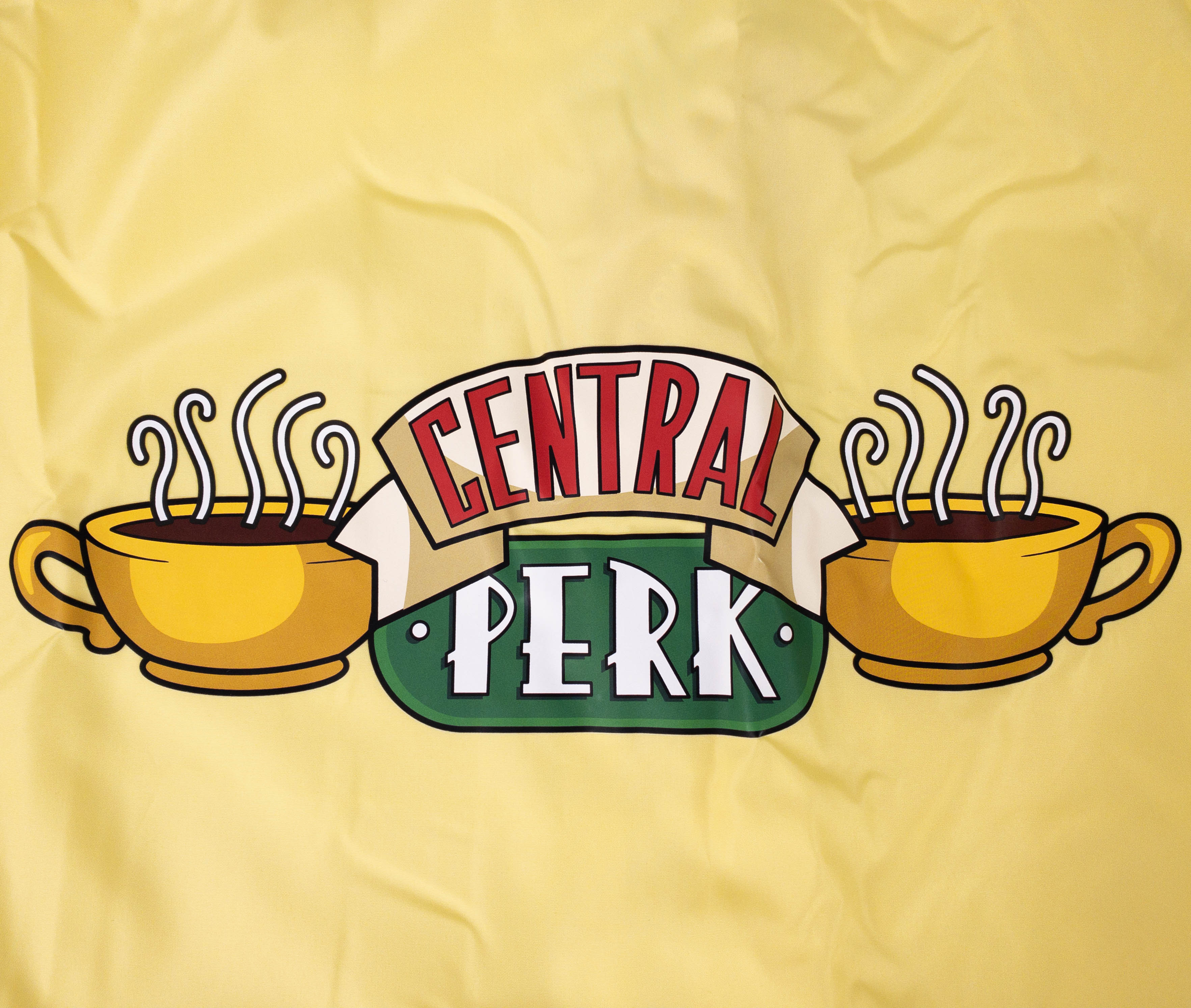 The back has the Central Perk logo. This print looks vibrant and I love it!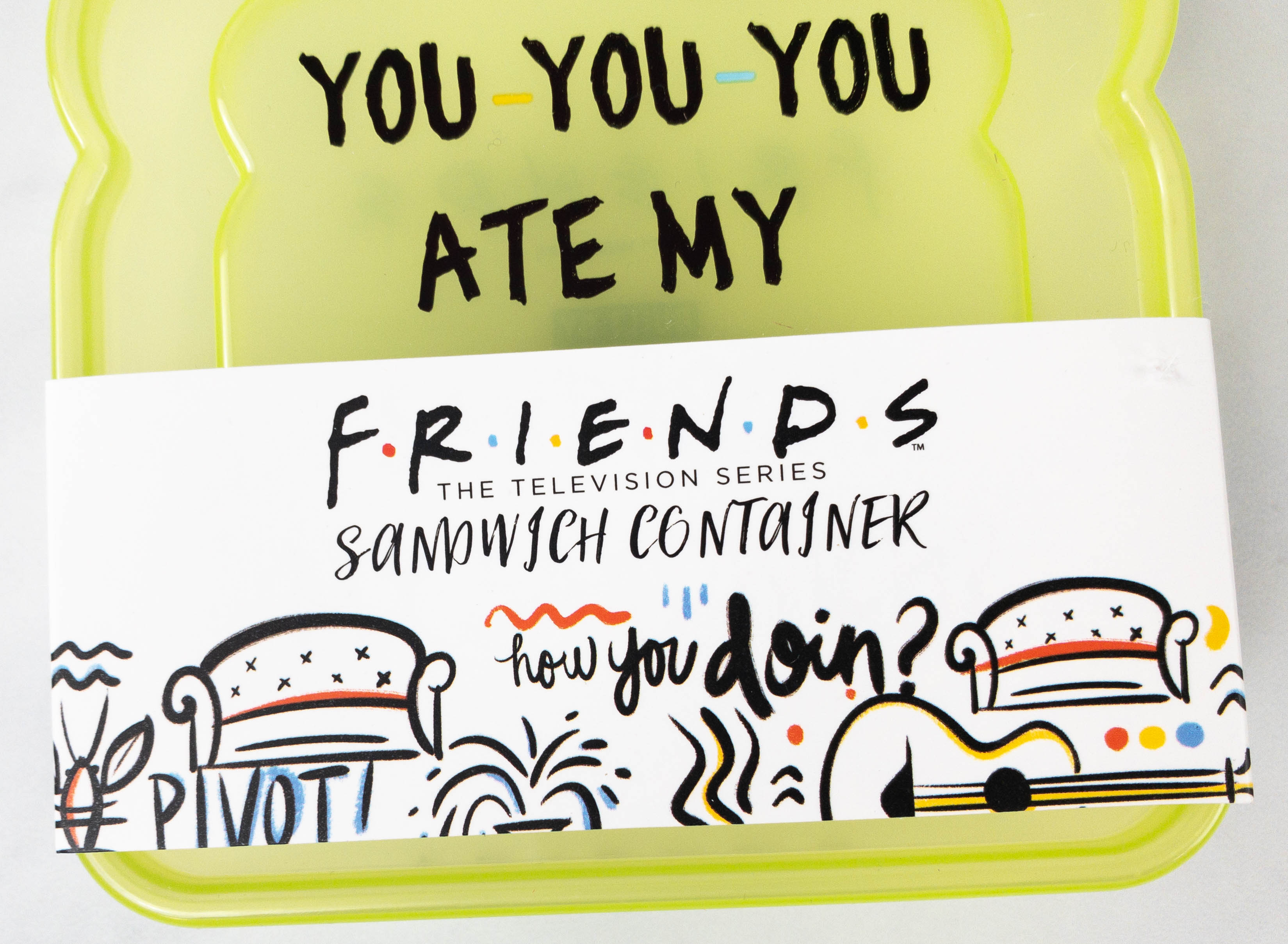 Sandwich Container. Here's the item I have been waiting for since the spoilers, a sandwich container! What's funny is that it features Ross' line when he found out that his boss ate his leftover sandwich. So iconic!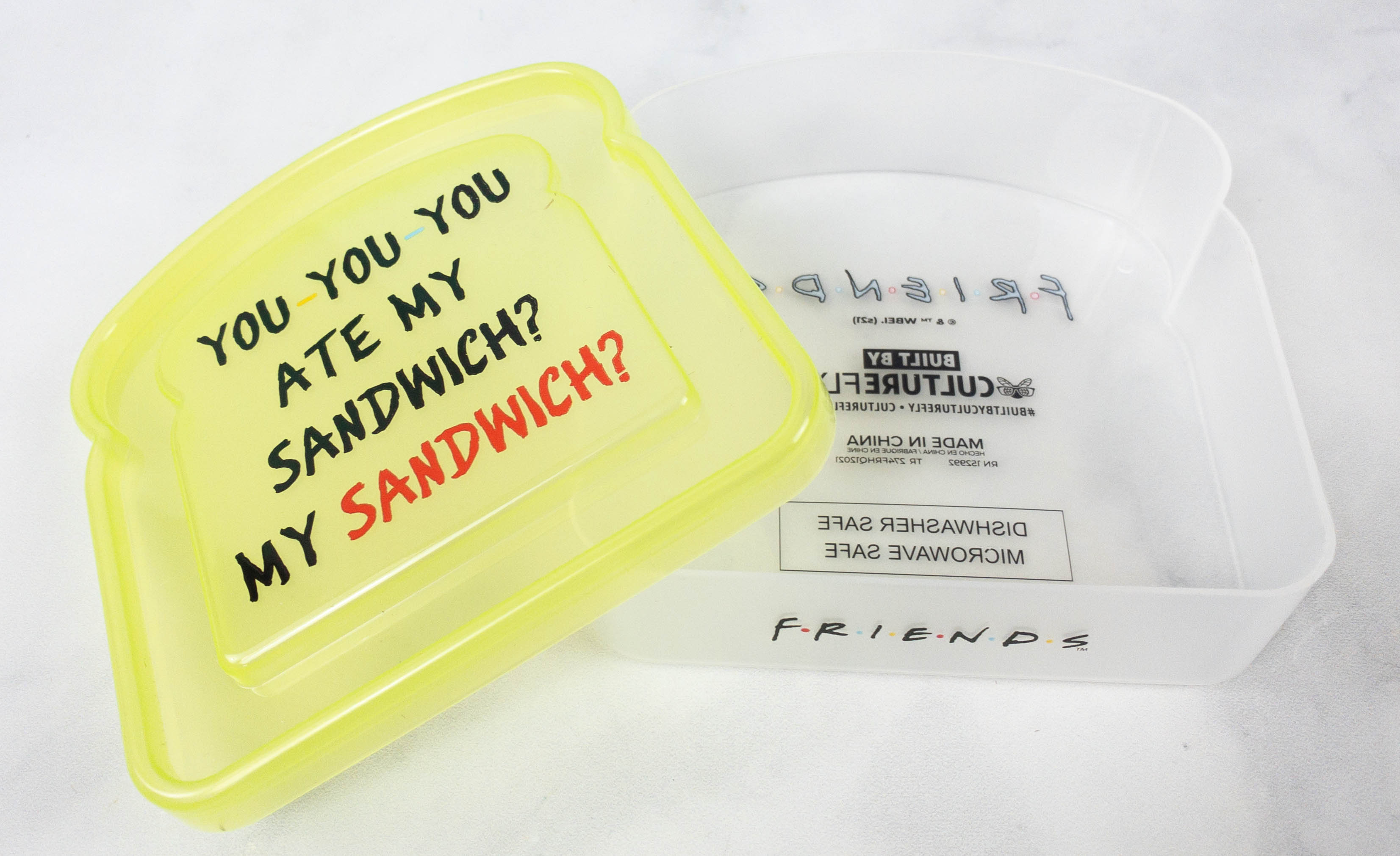 This sandwich container is microwave and dishwasher safe. Whether for bringing to the office or just using at home, this is perfect! Will it stop coworkers from eating your sandwich? I guess we'll find out!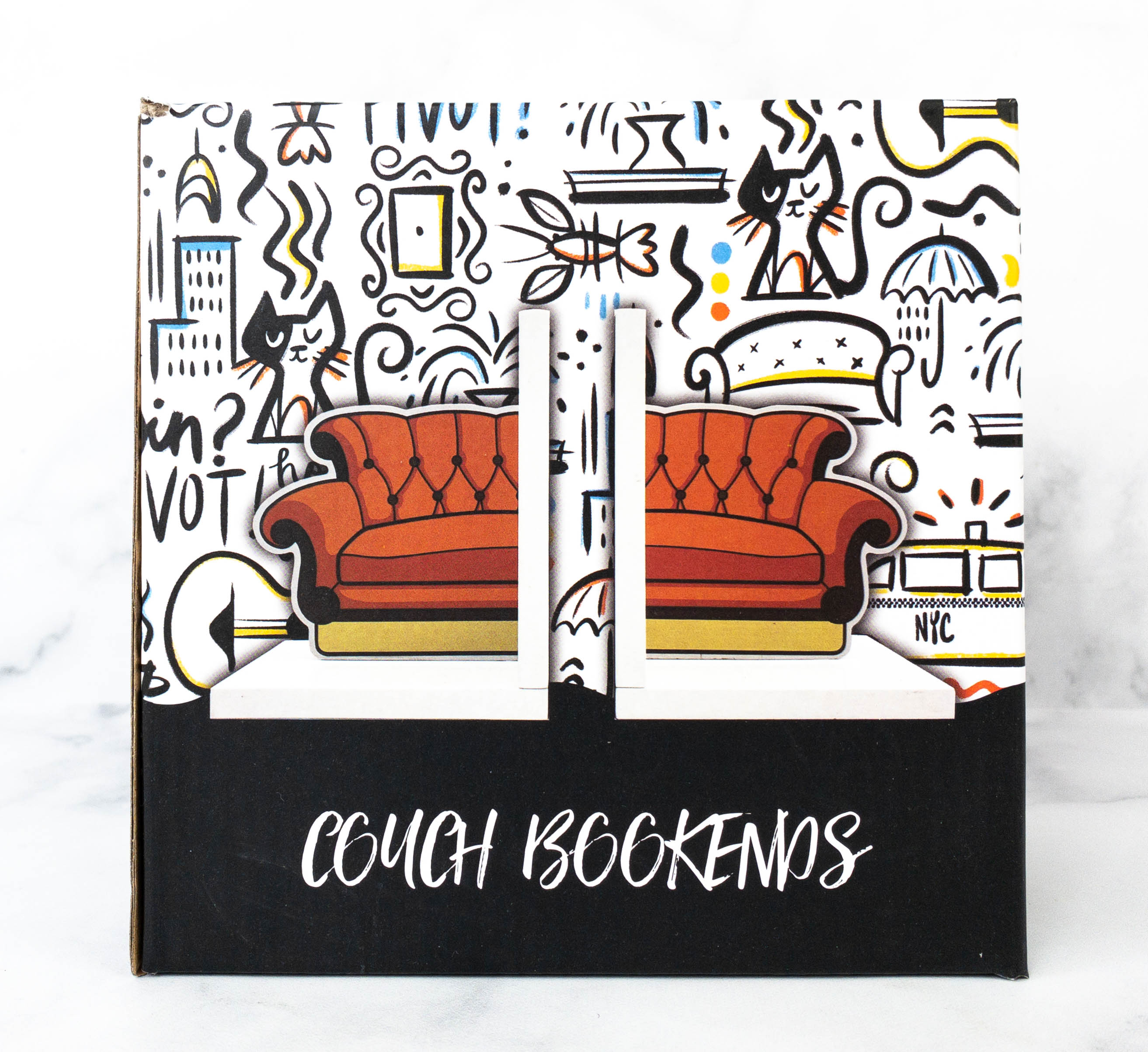 Couch Bookends.
The next item also came in its own box packaging and it's also one of the items I have been looking forward to!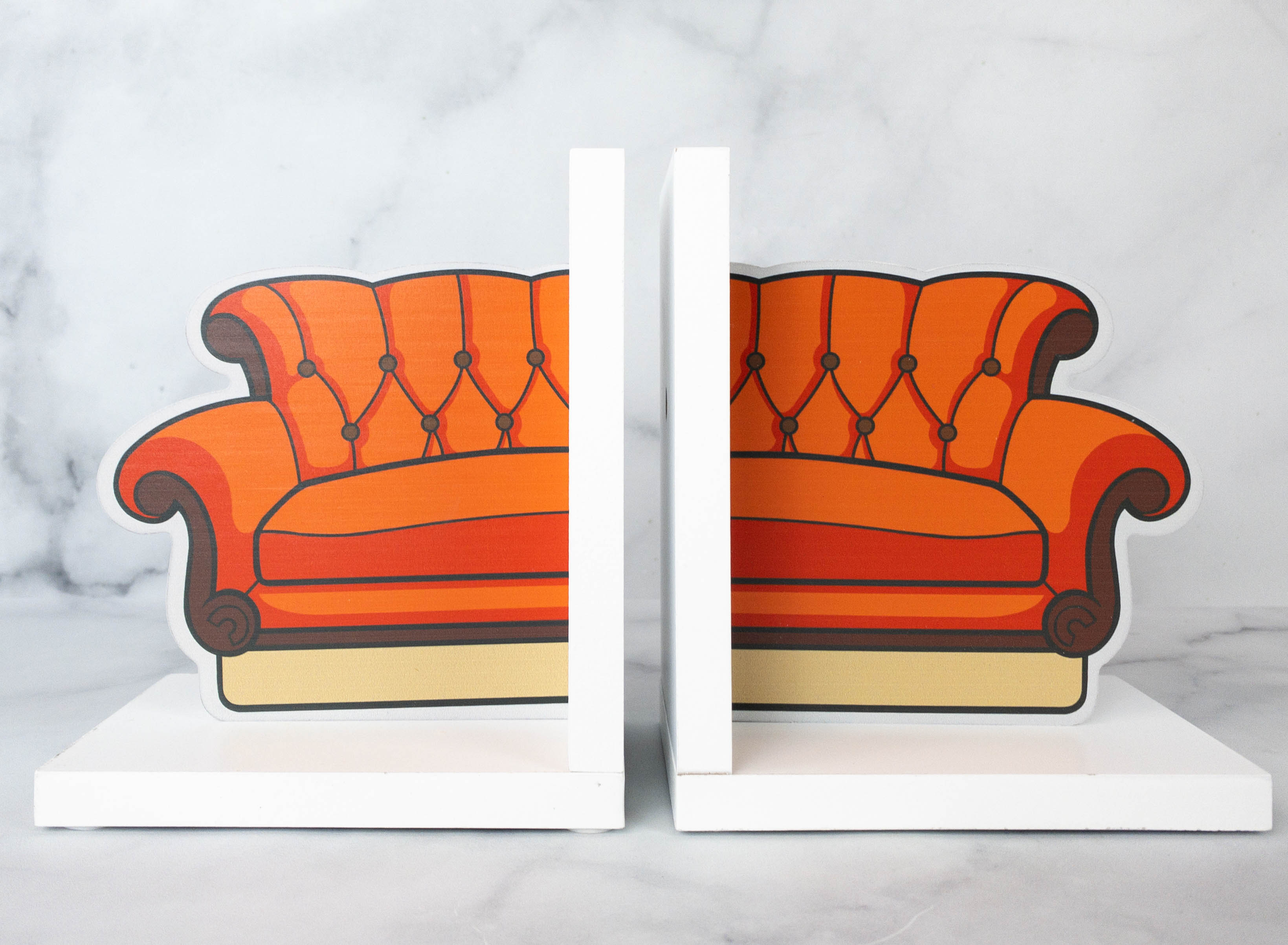 They're book ends and the showcase the iconic red couch from the show!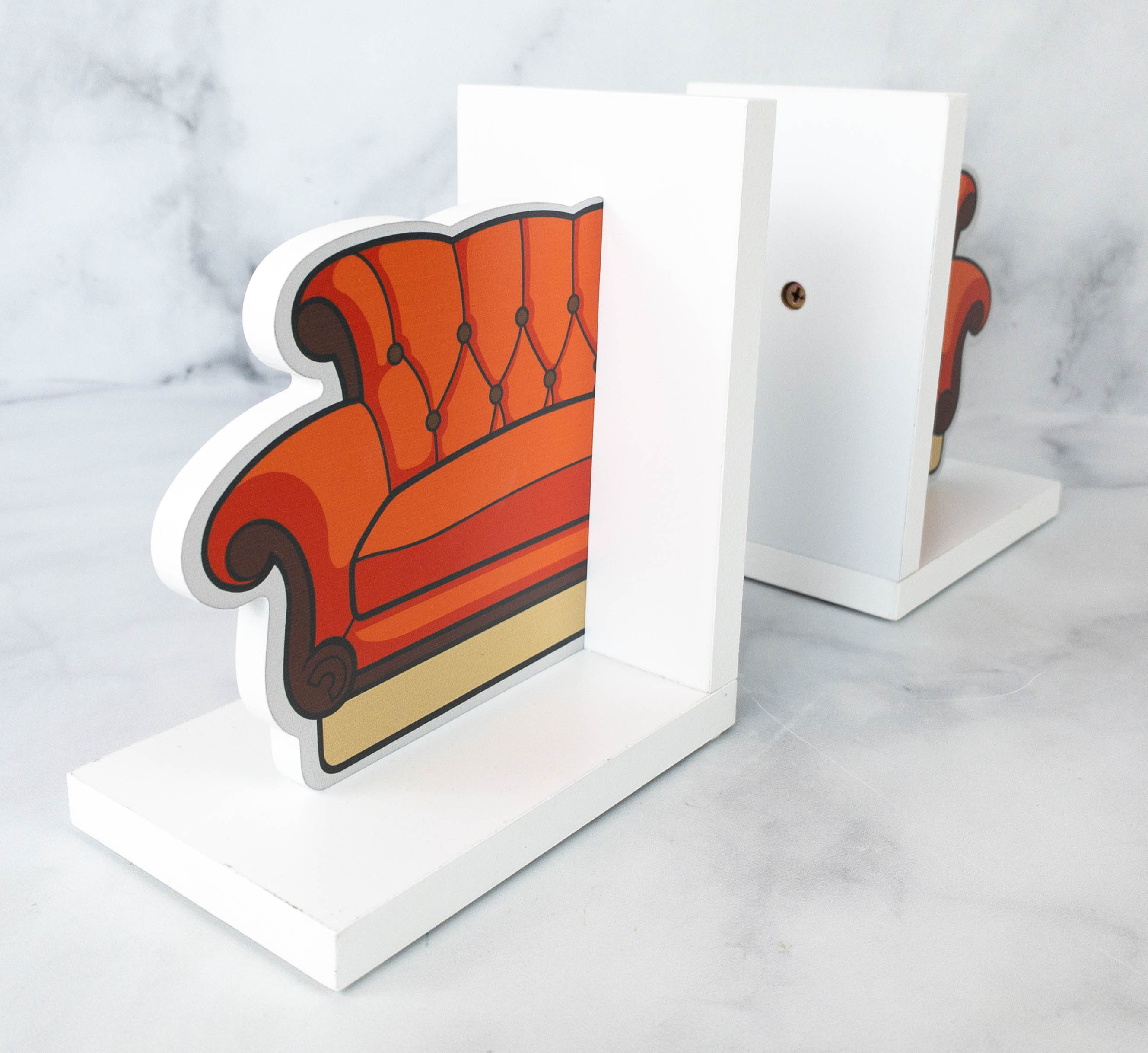 I will definitely be using these to hold my books in my home office!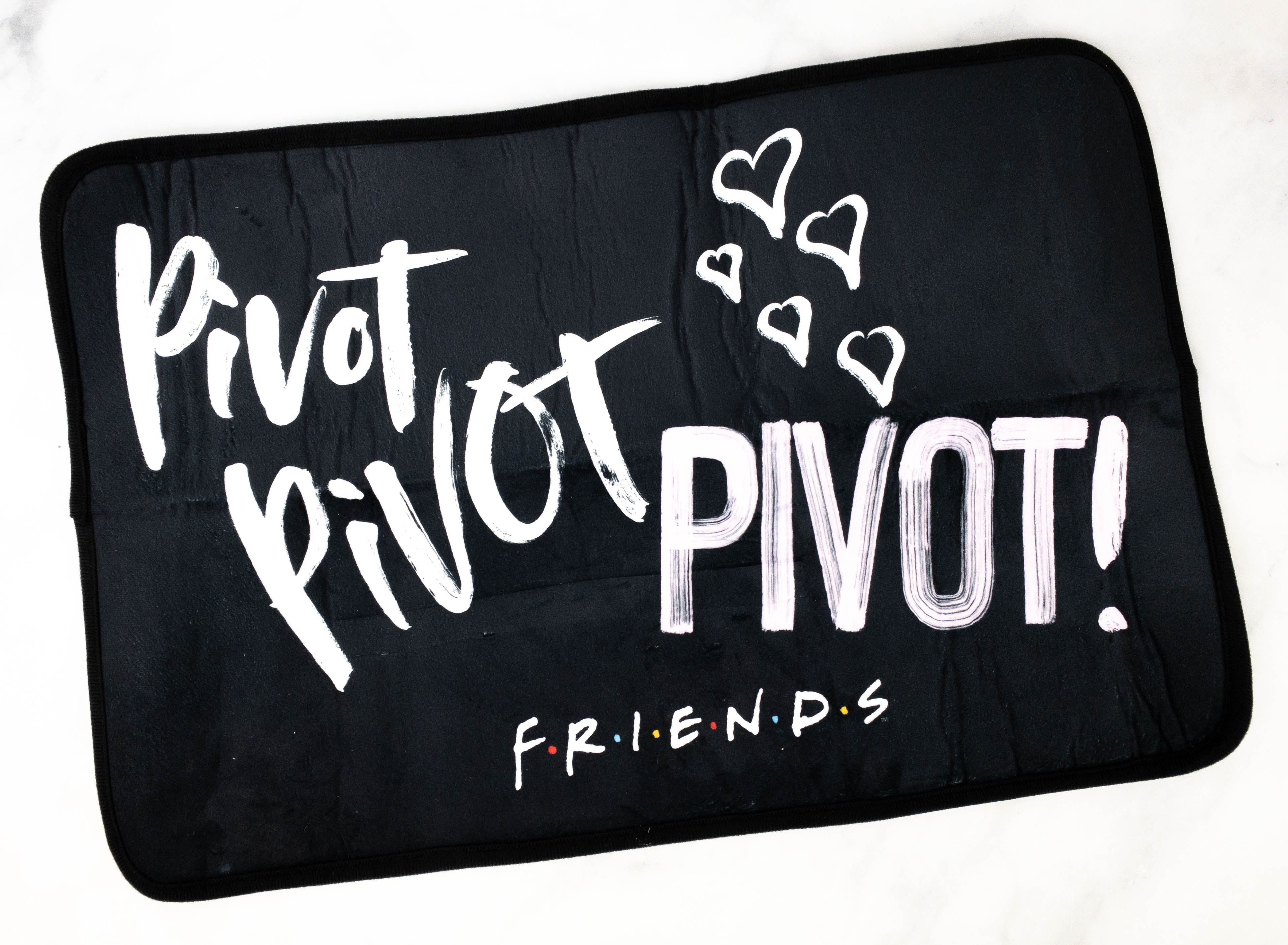 Pivot Door Mat. Another iconic scene from the show is Ross screaming "Pivot! Pivot! Pivot!" while they were trying to move a couch up the stairs.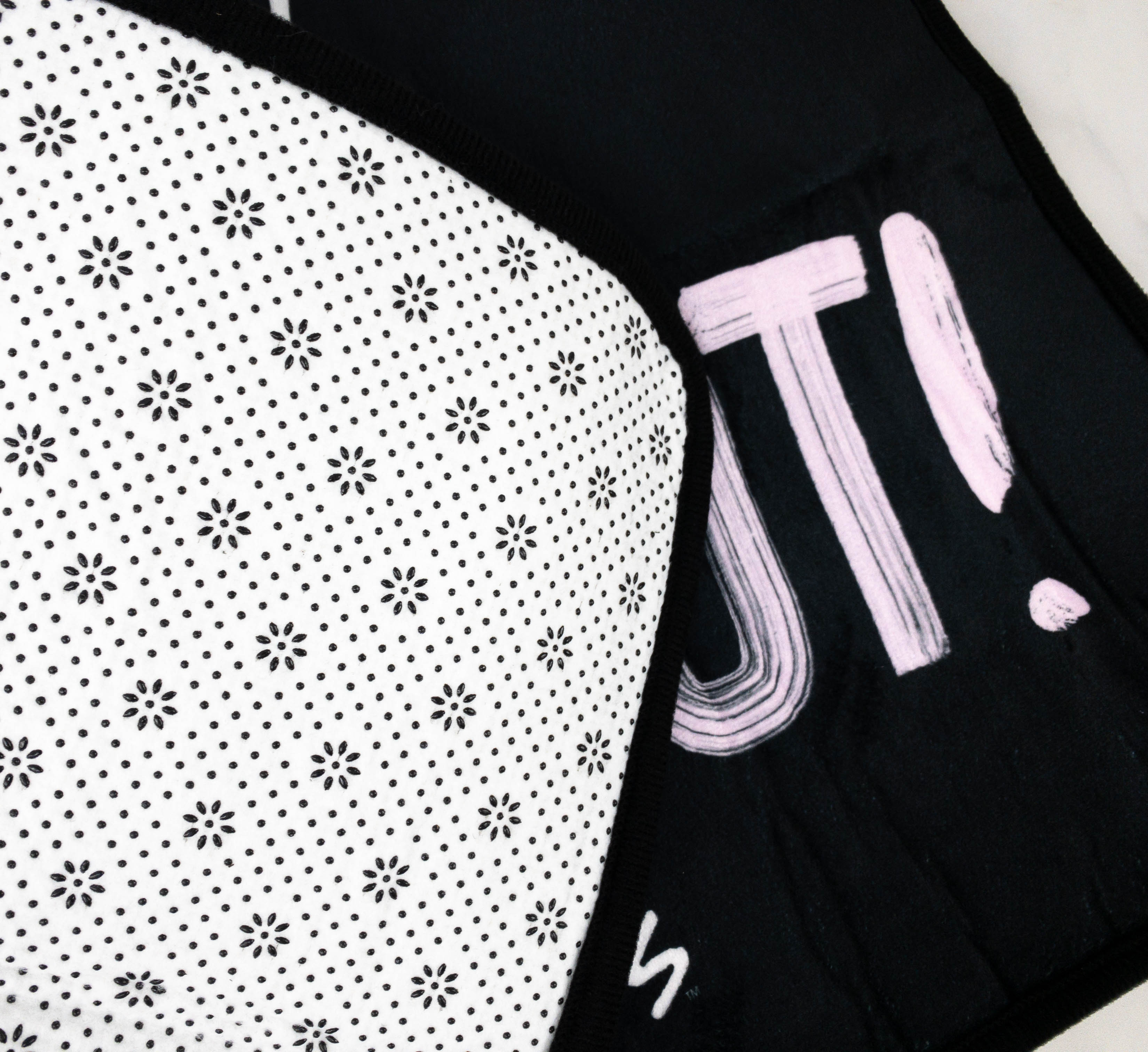 The back of the mat has a pattern featuring flowers and dots all over.
This quarter's F.R.I.E.N.D.S box included a lot of useful items for the home! The wooden board is definitely a stand out from this curation. I'm planning to use it for a grazing platter for some charcuterie, and then the wine tumbler for my drink. Nothing beats a F.R.I.E.N.D.S. marathon on a wine night! I also like the yellow jacket with the Central Perk logo at the back, as well as the bookends featuring the iconic couch. If you miss the TV show, this subscription would give you something to look forward to every quarter. They only send licensed, high-quality merchandise that are worth adding to your F.R.I.E.N.D.S collection!
Are you getting the FRIENDS Subscription Box?