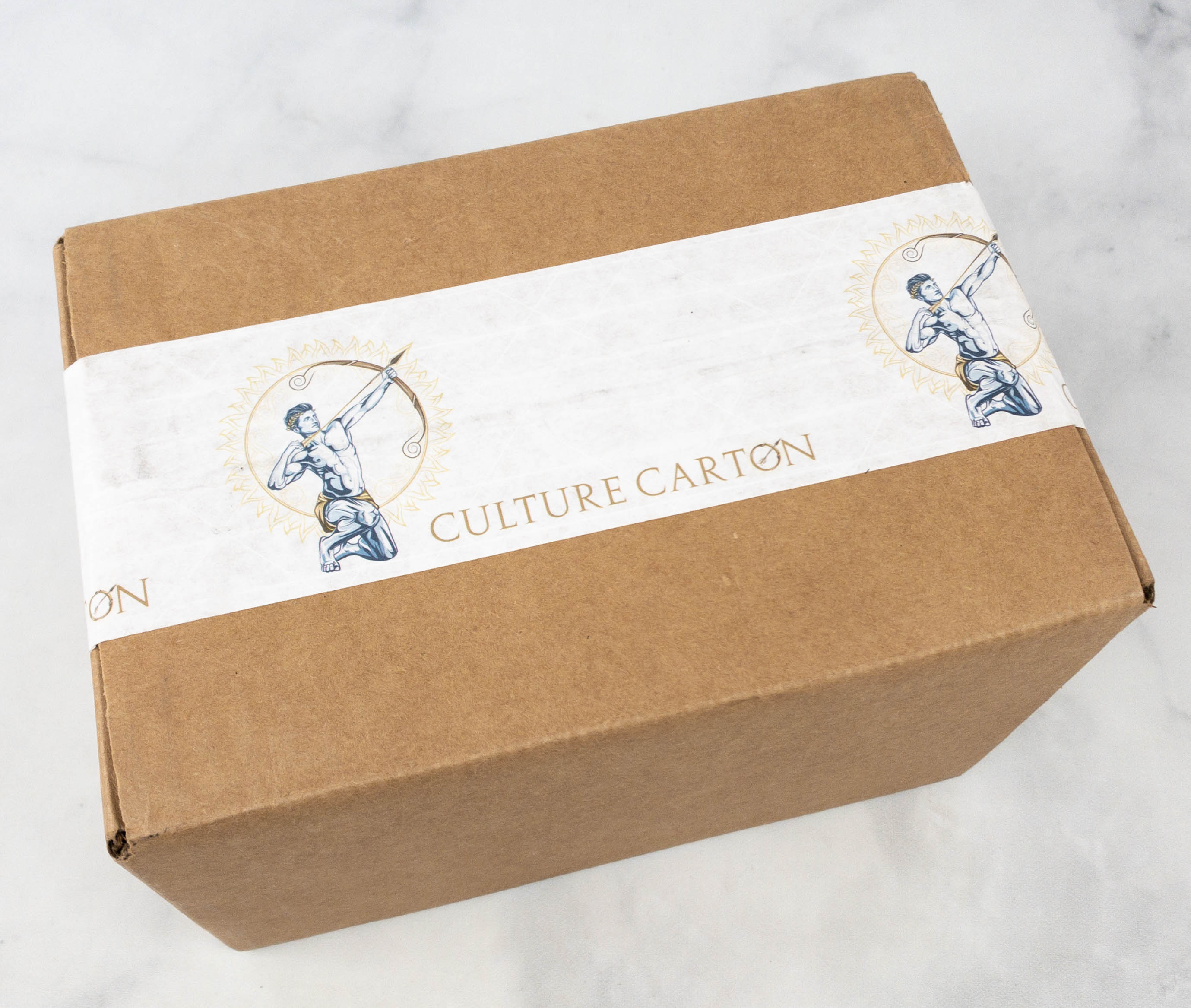 Culture Carton is the subscription box for men that embraces themes relating to self-improvement. Whether it be improving one's mind, health, style, or career, this box is for the man who wants to go above and beyond, not being content to be just ANY man. It is for him who wishes to strive toward a more cultured and sophisticated self. Among the items in the box is a book that a cultured man would want in his growing library, along with select accessories curated around a monthly theme related to improving some aspect of one's self.
Culture Carton's men's subscription box made the list in our 2021 readers' choice picks of best subscription boxes for men!
There are 3 box options: Culture Carton Standard (men's lifestyle items + book, $45 per month), Culture Carton Essential (lifestyle items only, $35 per month), and Book Club (book only, $16 per month). This is the review of Culture Carton Standard.
DEAL: Get 10% off your first box. Use coupon code HELLOSUB.
Everything was well-packed in a brown box.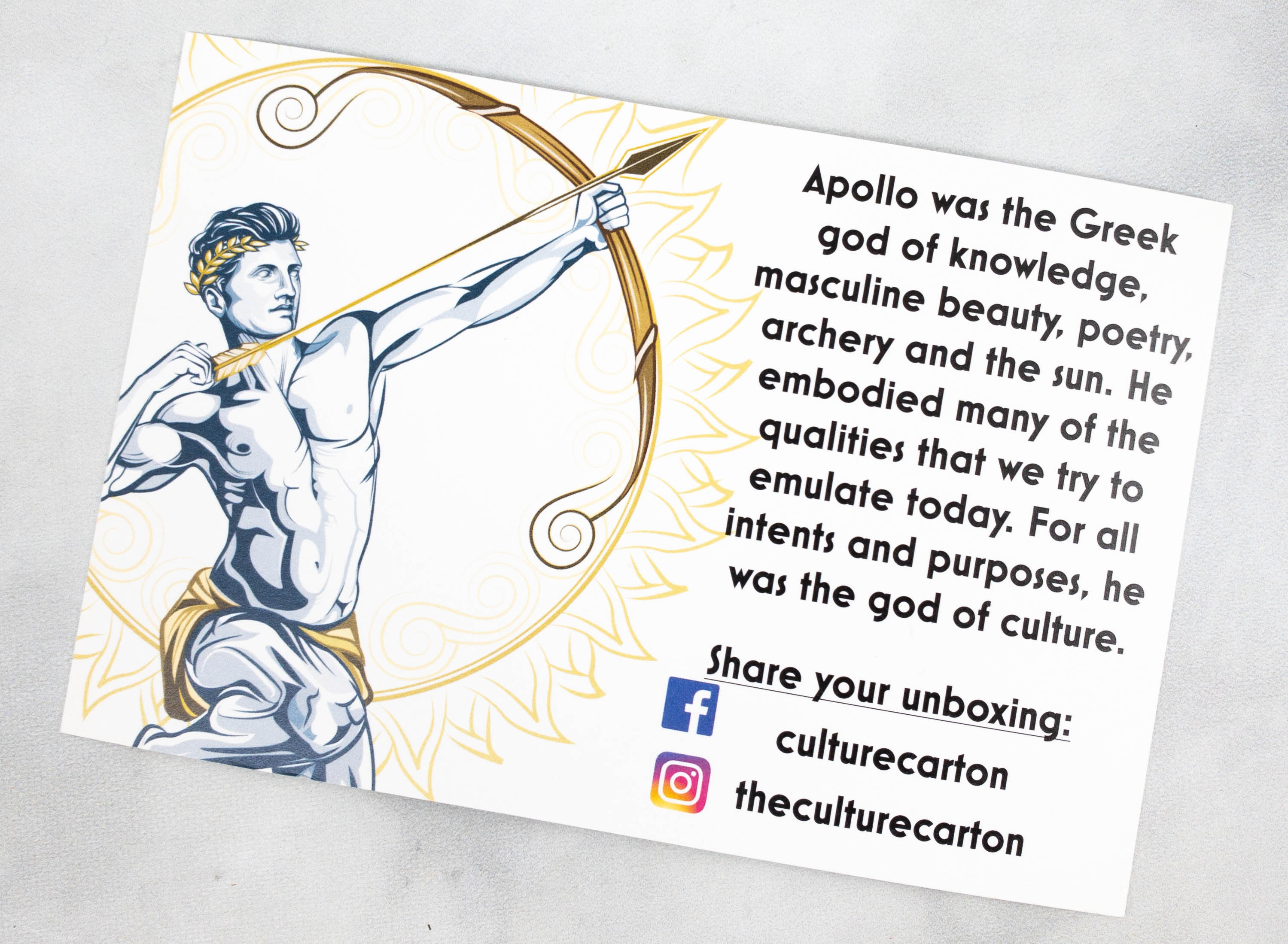 Apollo is the inspiration for the curation of this subscription box.
Another card features a beautiful scenery!
The theme title is a reference to the author of this month's literary selection. The May 2021 theme is Fitzgerald!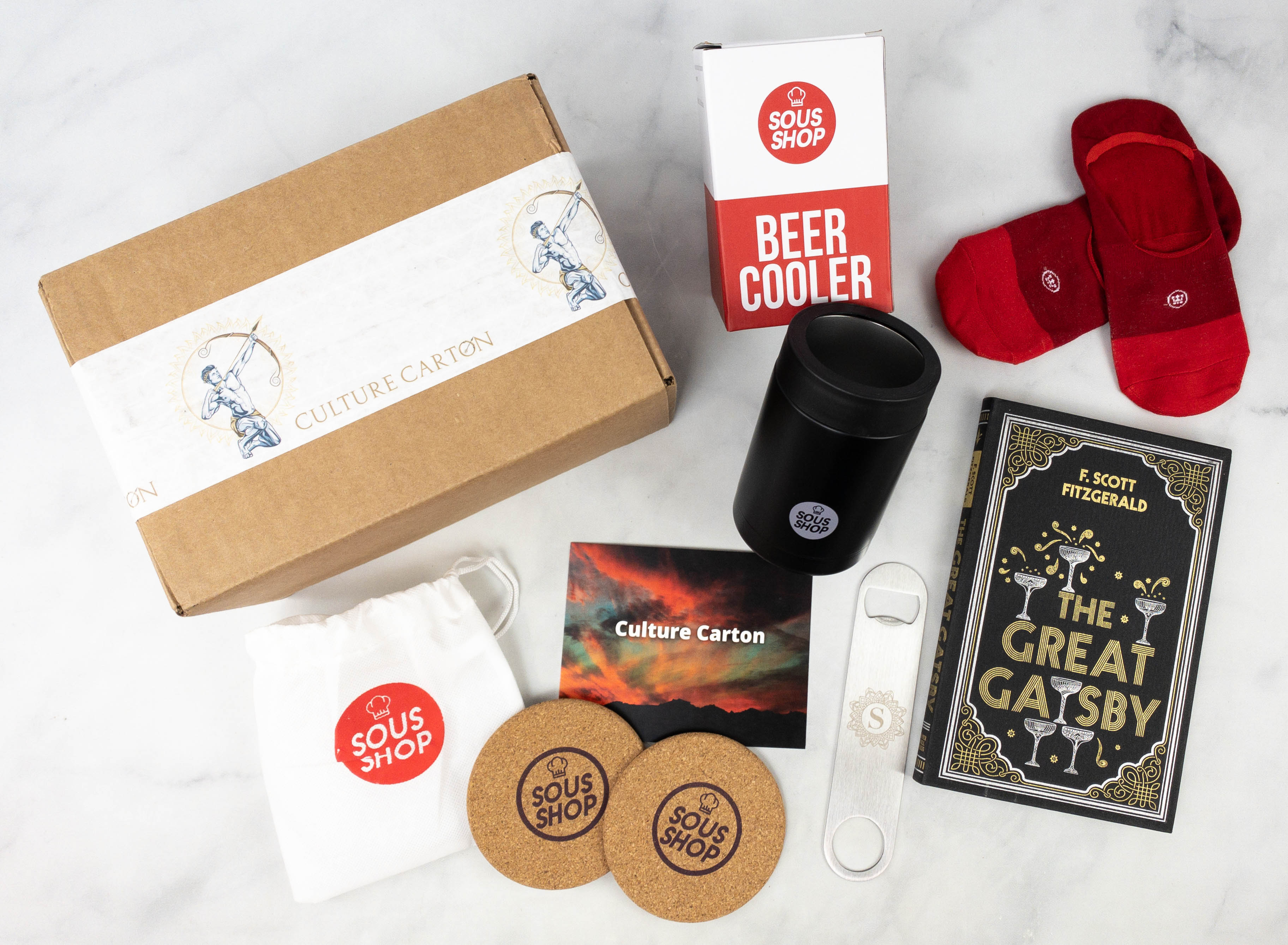 Everything in my May 2021 Culture Carton!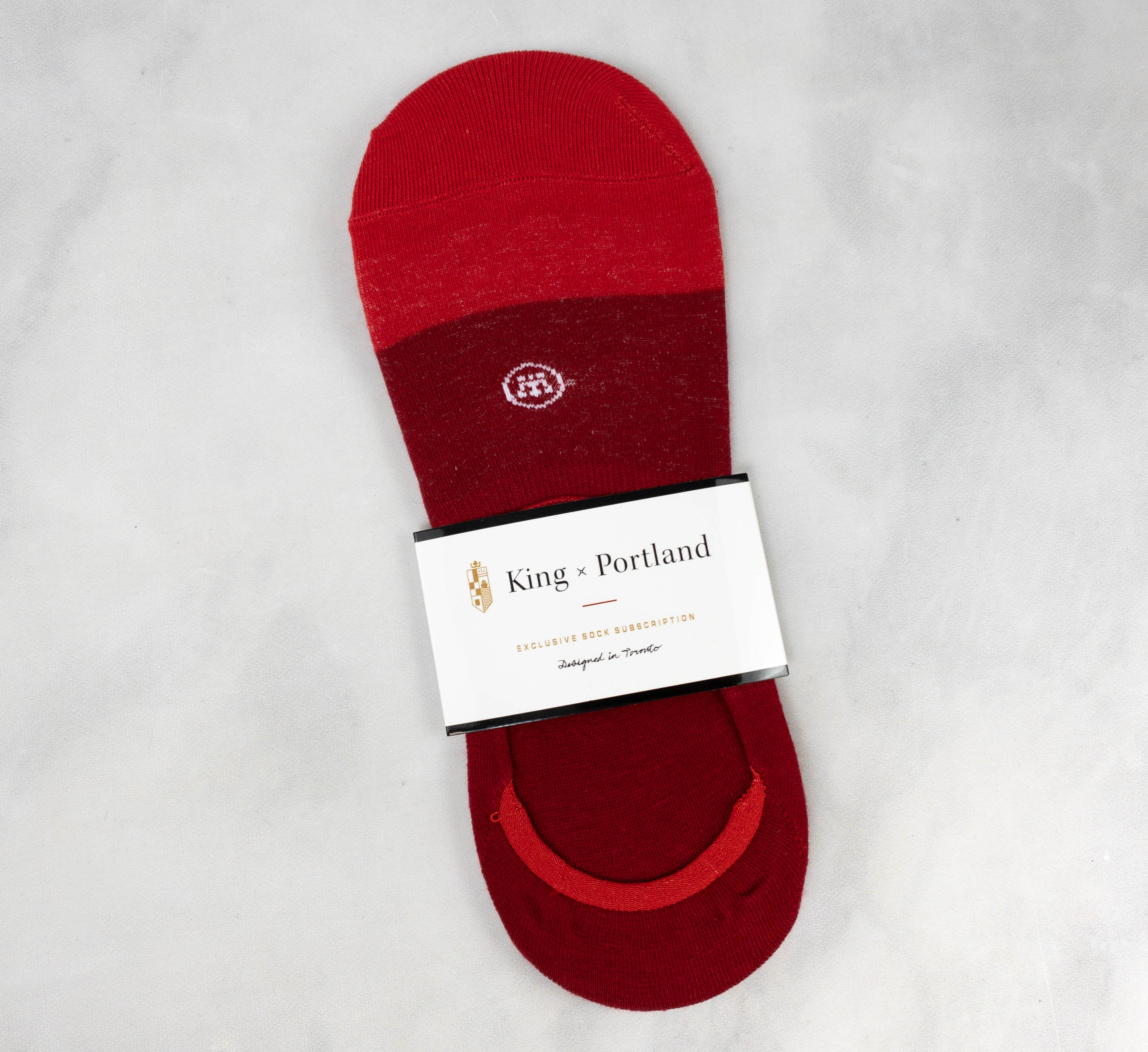 King x Portland No Show Socks ($15) It's a pair of no show socks from King x Portland. They came in a dark red color!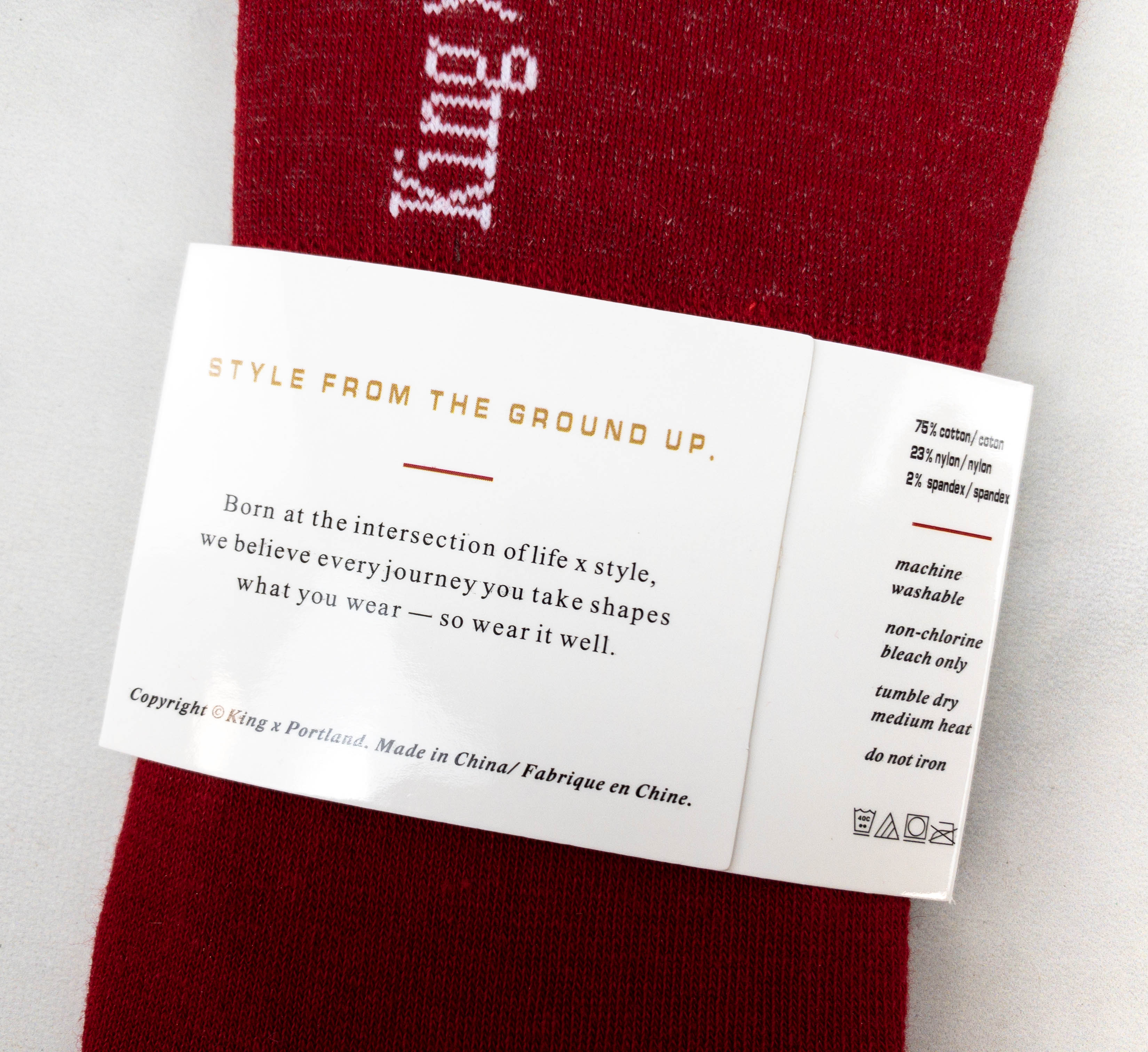 According to the packaging, this pair is made from premium-quality materials including 75% cotton, 23% nylon, and 2% spandex.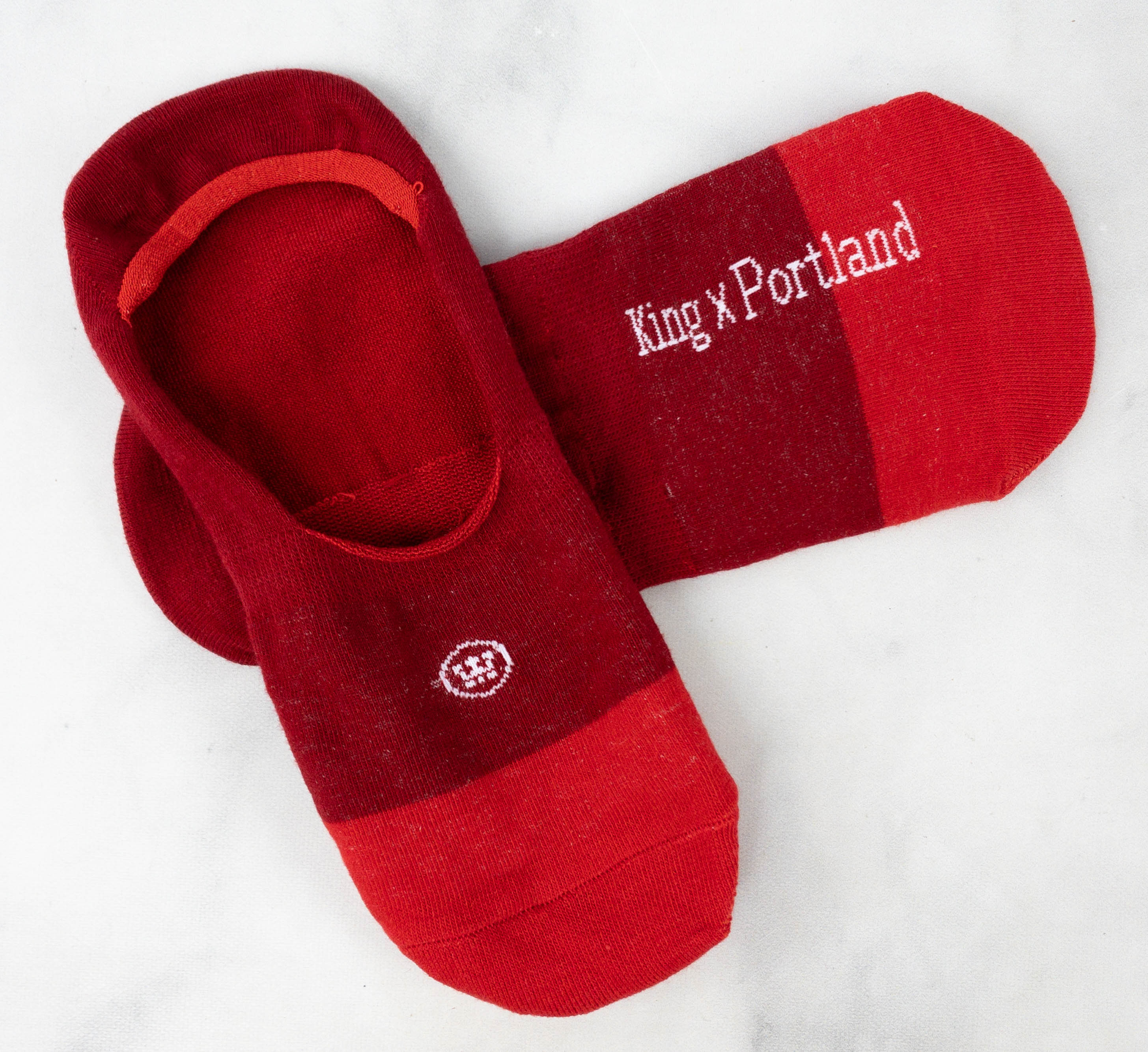 The socks provide a generous amount of ventilation which makes it a perfect pair to use on hot days.
Culture Carton Bottle Opener ($10) I also received a stylish bottle opener, made exclusively for Culture Carton. It's small, compact, and easy to bring anywhere.
Culture Carton Cork Coasters ($12) The cork coasters were packed in a white drawstring bag for easy storage.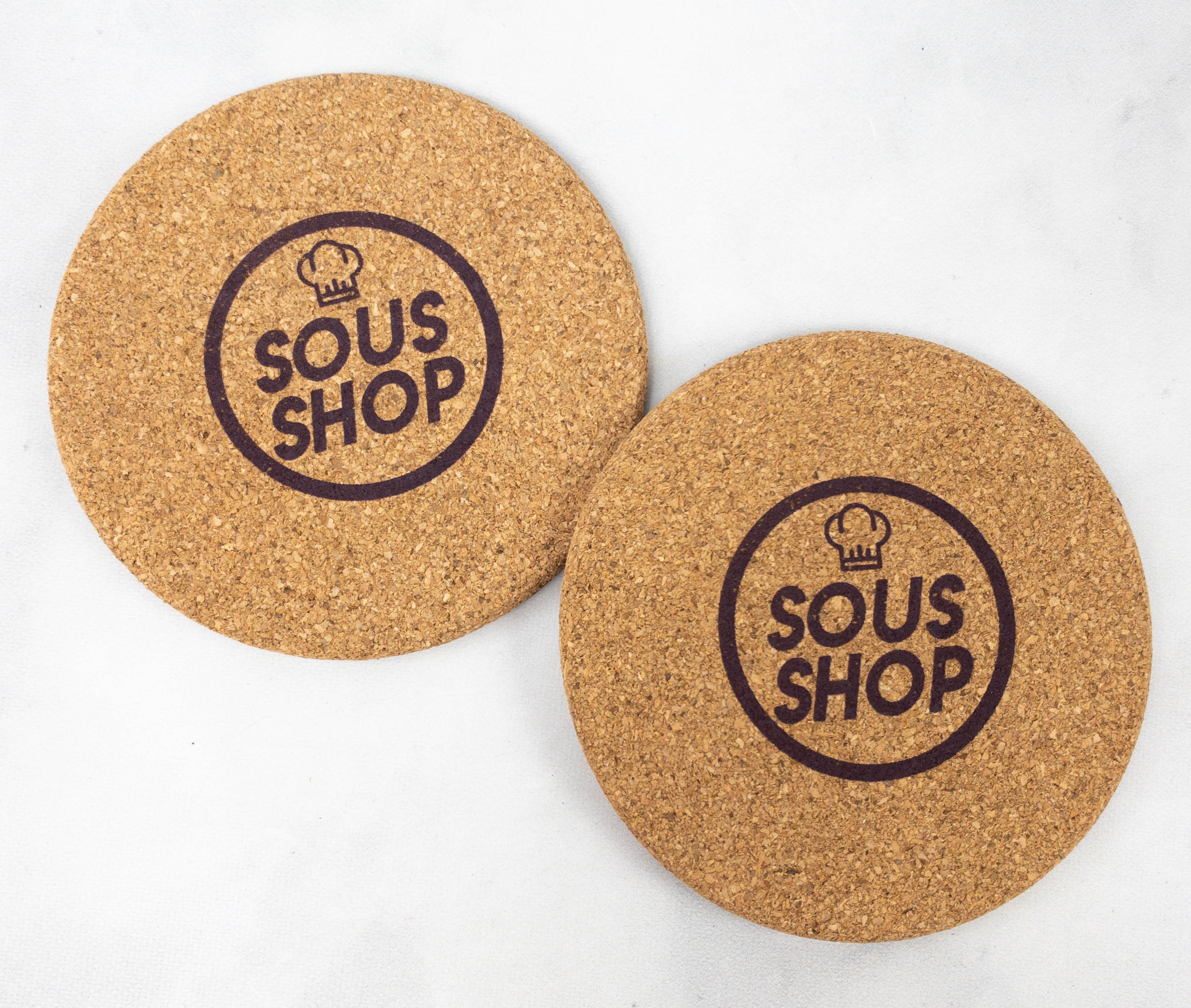 Each piece has a Sous Shop logo on its surface. They come in a perfect size and they are great for keeping surfaces free from drink marks.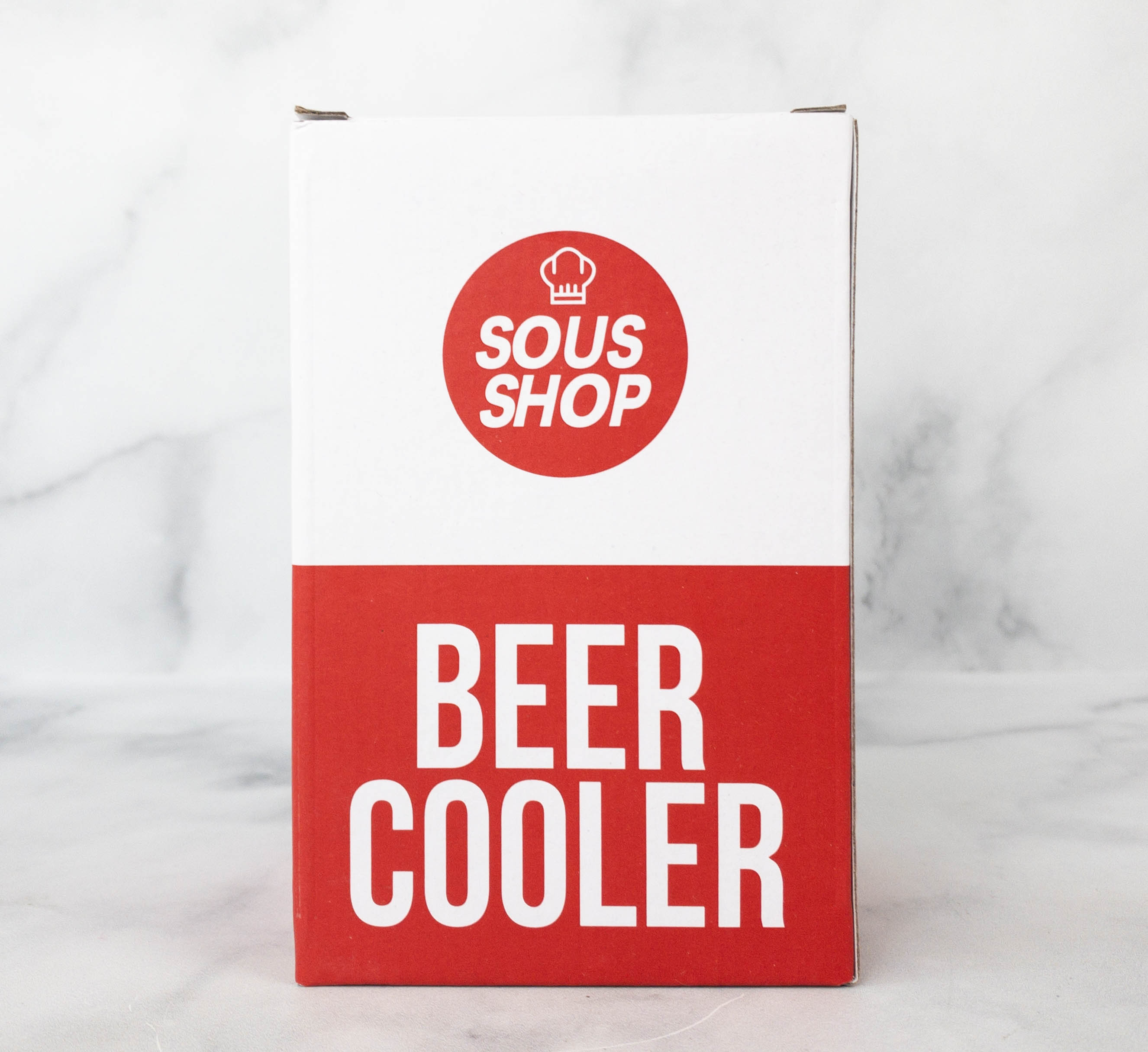 Sous Shop Beer Cooler ($30) This cooler keeps beverages cool for a long period of time, especially when you're out on a picnic or traveling.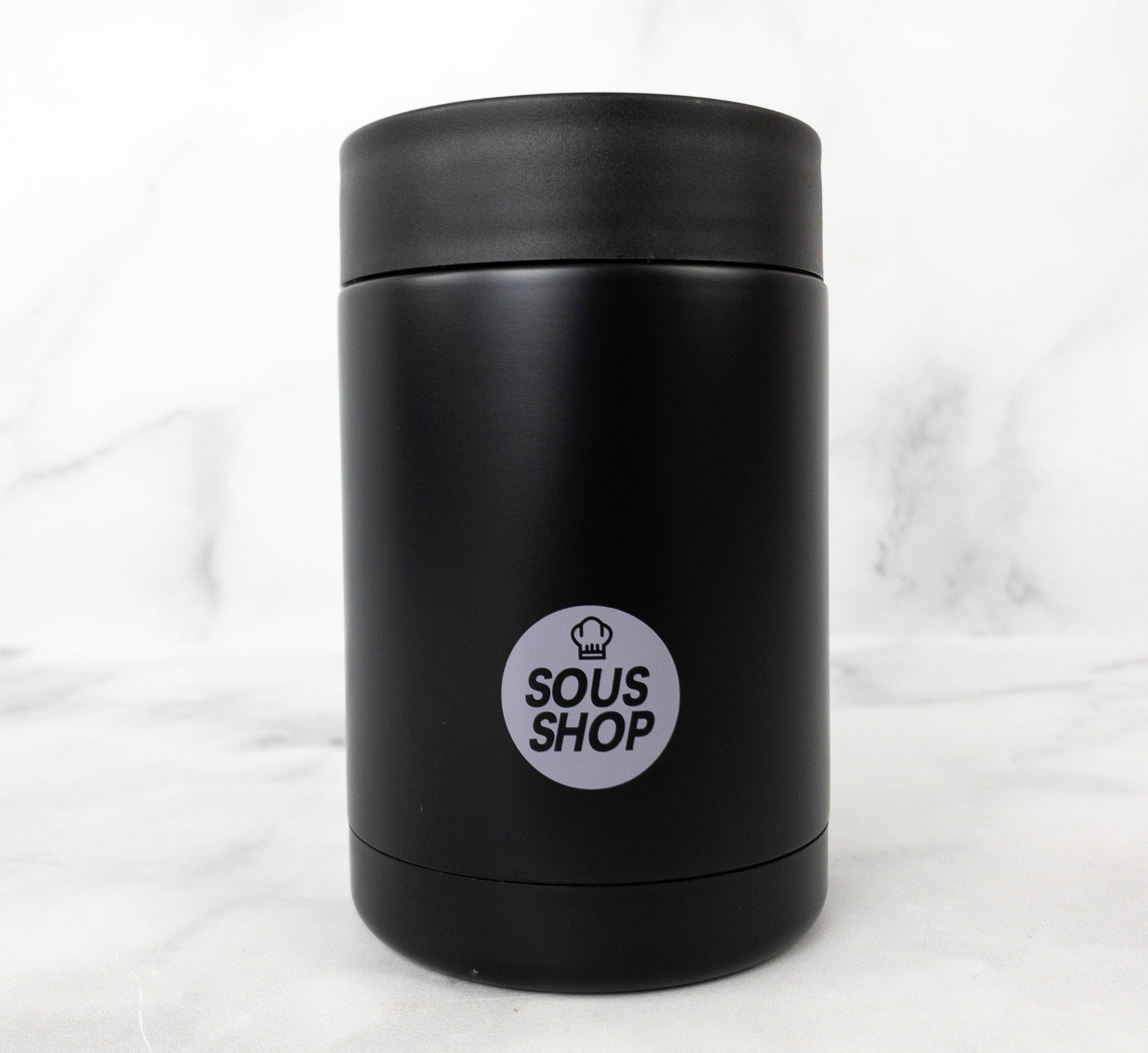 The can features a simple yet stylish design. It has a plain matte black color and a Sous Shop logo printed at the lower part.
This insulated container can hold up to 12 oz. of liquid.
The Great Gatsby by F. Scott Fitzgerald ($10.97)
The only authorized edition of the twentieth-century classic, featuring F. Scott Fitzgerald's final revisions, a foreword by his granddaughter, and a new introduction by National Book Award winner Jesmyn Ward.

Nominated as one of America's best-loved novels by PBS's The Great American Read.

The Great Gatsby, F. Scott Fitzgerald's third book, stands as the supreme achievement of his career. First published in 1925, this quintessential novel of the Jazz Age has been acclaimed by generations of readers. The story of the mysteriously wealthy Jay Gatsby and his love for the beautiful Daisy Buchanan, of lavish parties on Long Island at a time when The New York Times noted "gin was the national drink and sex the national obsession," it is an exquisitely crafted tale of America in the 1920s.
You see, I usually find myself among strangers because I drift here and there trying to forget the sad thing that happened to me.

– F. Scott Fitzgerald –
We all know the story of Jay Gatsby and his extravagant parties that took place on Long Island and his obsession to reunite with his former lover, Daisy Buchanan. Set in the 1920's, the book had a great presentation on how it was like to live during the "Jazz age".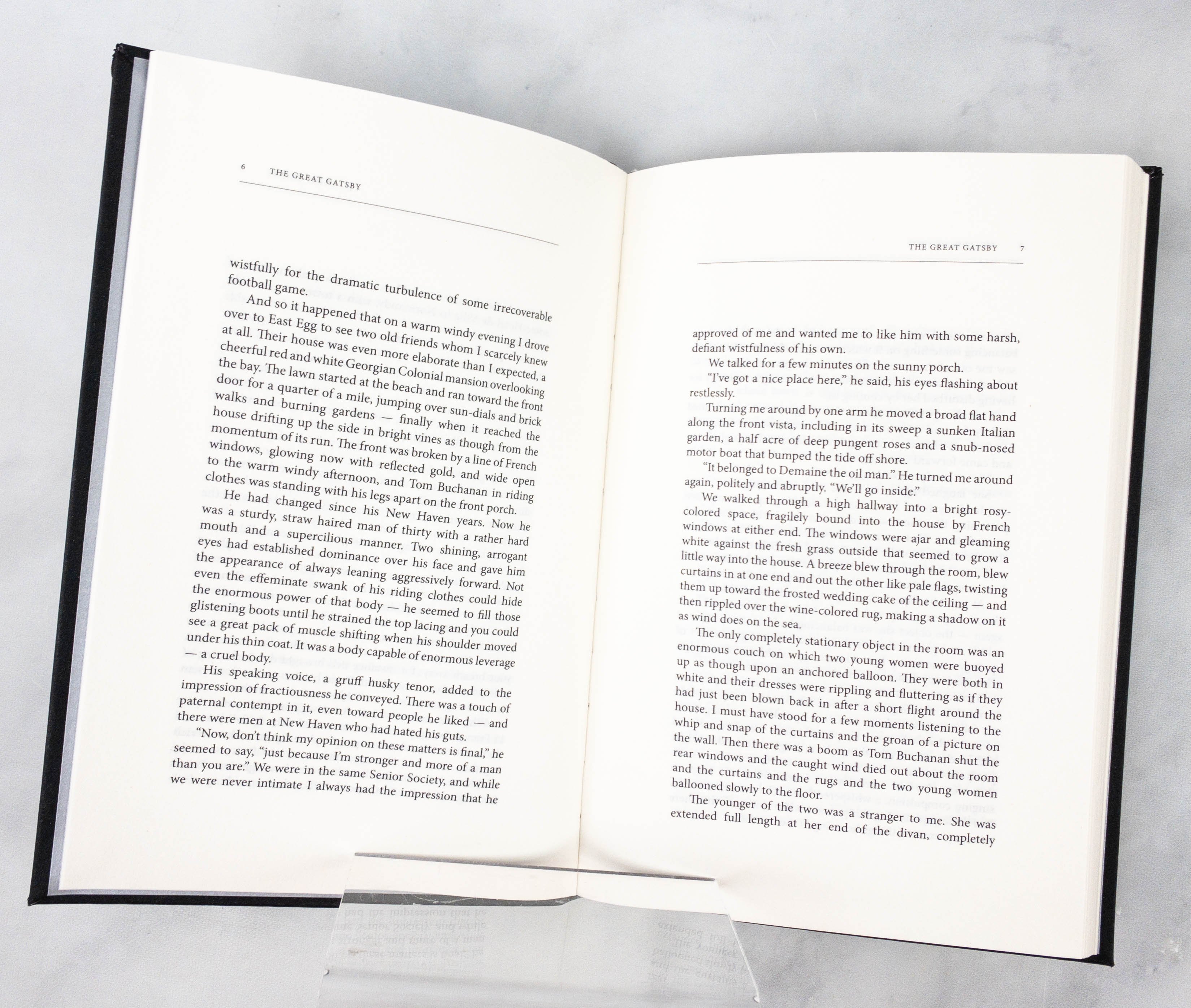 I have always loved and admired the books more than the film adaptations and The Great Gatsby is the perfect example!
This month's Culture Carton included a lot of items that help me enjoy my favorite drinks, such as the coasters, bottle opener, and beer cooler. It would have been nice if they added a glass as well, but overall, I like the curation. The included socks are also great and they are exactly what I need right now to keep my feet comfortable despite the rising temperatures. As a nod to F. Scott Fitzgerald, this month's featured book is one of his works: The Great Gatsby. I had fun re-reading this classic! Overall, it's another well curated set of men's lifestyle items and so far, I'm enjoying them all!
What's your favorite item this month?