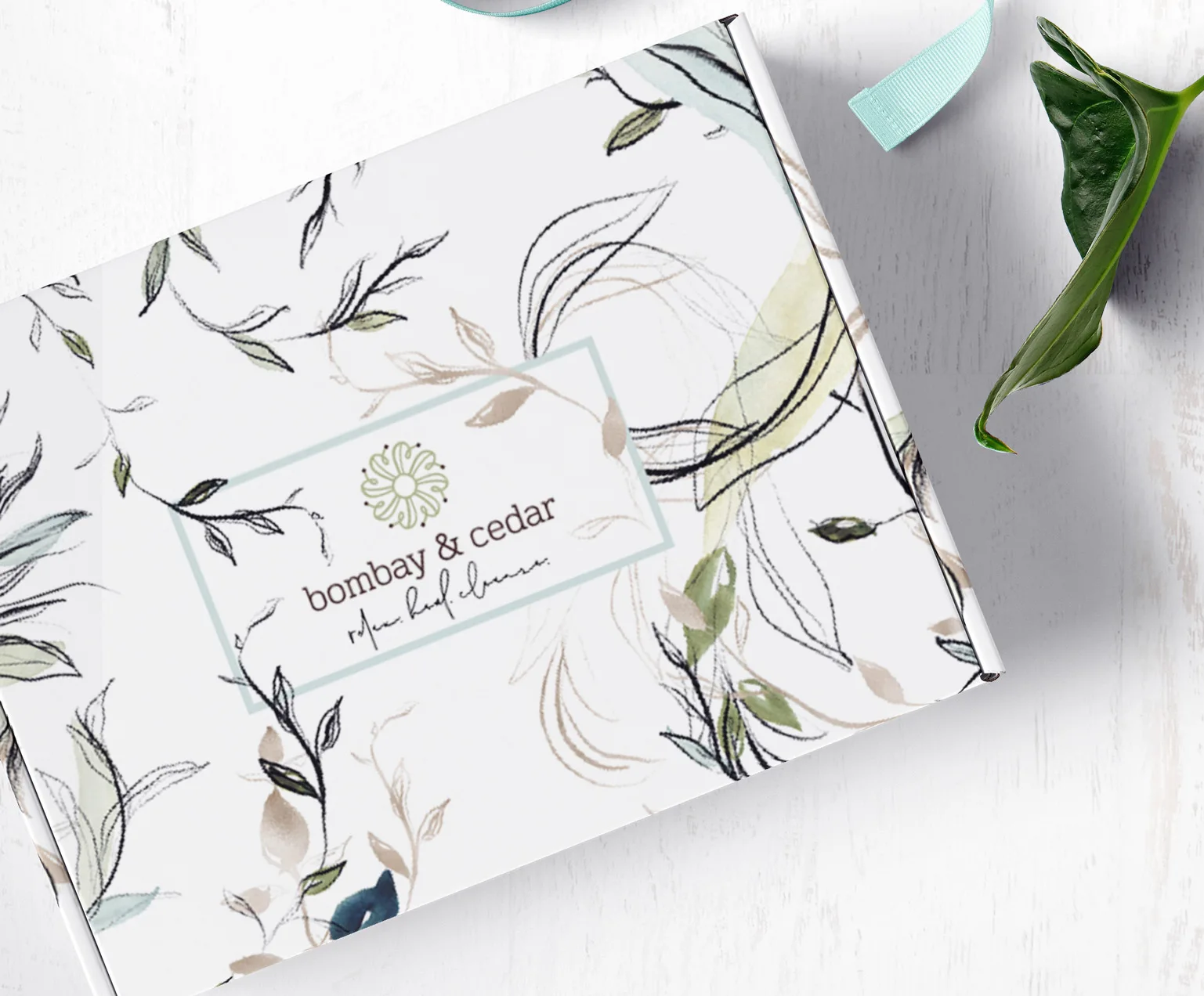 We have the fourth spoilers for the Summer 2021 Bombay & Cedar Seasonal Lifestyle Box! This quarterly box is $74.95, and will include full size wellness & lifestyle products!
Our quarterly box, delivered 4 times a year, is a wellness & lifestyle subscription box featuring vegan and cruelty free, full size products including skincare, books, home decor, tech, gourmet goodies & other products carefully curated for the discerning woman who lives a life inspired.
Each box includes:
CBD Tincture by Batch, Travel Beauty Set by Mai Couture or Soft Period Cup by Saalt.
CBD Oil Tincture – 1000mg by Batch Available in CALM & SOOTHE. CALM: Gets you back to a balanced state. Calm Terpene Blend: Limonene, Nerolidol, Myrcene. SOOTHE: This blend is crafted to soothe muscles and get you back to 100%. Soothe Terpene Blend: Humulene, Pinene, Myrcene. $74.95 Value.
Travel Set by Mai Couture Quickly refresh skin and boost your complexion with these hypoallergenic blotting and blush papers. Compact and convenient, perfect for a stress free travel. Includes: Bamboo Charcoal Blotting Paper, Vitamin C + E Blotting Paper, Blush Paper, Passport Holder. $38 Value.
Soft Cup by Saalt Made with an ultra-soft silicone formula designed to be both gentle & comfortable. Made from 100% medical-grade silicone. Wear for up to 12 hours. Lasts up to 10 years. Never dries you out and maintains your natural pH. Naturally odor free. Available in Regular and Small. $29 Value.
bottle by Soma or Asobu. ($20 – $30 Value)
Glass Water Bottle by Soma The perfect companion for healthy hydration. Made from shatter-resistant glass with a protective silicone sleeve and renewable bamboo cap. 17oz. Available in Blush & Mint. $30 Value.
Dog Bowl + Bottle by Asobu Made of lightweight, heavy duty, 100% BPA free Tritan™. The easy grip handle makes it convenient to carry even on long walks. It is equipped with a detachable silicone bowl that slides off the base of the bottle when it's time to rehydrate your dog. 50oz. $20 Value.
Skinny Mini Flask by Asobu This flask is stainless steel with a sleek looking shape to easily fit into your purse or pocket. Includes a new and improved copper dual insulation and double walled technology for hours of cold or hot. 8oz. Available in Floral & Marble. $22 Value.
Orb Insulated Bottle by Asobu This bottle is fashionable and has a soft touch exterior. Made with double wall, vacuum insulated copper lined 18/8 stainless steel this bottle will keep your drink hot for up to 12 hours and cold for a full day. Available in Silver & Black. $30 Value.
Each SUMMER Box will include a haircare product by R + CO – one of the following
HIGH DIVE – MOISTURE + SHINE CRÈME $29 Plunge into deep hydration and reflective shine with HIGH DIVE. Formulated to smooth and seal the hair, it moisturizes, softens and drowns out frizz.
BADLANDS – DRY SHAMPOO PASTE $29 One part dry shampoo, one part styling paste, 100% badass. Use when you want to extend the life of a blow-out or add volumizing texture.
PARK AVE – BLOW OUT BALM $29 For nothing less than perfection, use PARK AVE. Designed for blow-outs, this vitamin-rich balm gives hair a freshly-styled, smooth and sophisticated look.
Venice Babe 1.25″ Flat Iron with Luxe Gem Infused Plates ($225 value) OR
Studio Series 1.25″ Flat Iron with Luxe Gemstone Plates ($175 value) OR
Mighty AF Mini Travel Dryer with Holotone Carrying Bag ($65 value) OR
Studio Series 32mm Curling Wand with Gem Infused Barrel ($175 value)
Here's what you'll get:
6 – 9 Full Size Products in Every Box
Packed with a retail value of over $200
Hand Curated to Enhance Your Lifestyle
Skincare, Books, Snacks, Home Goods, Activities & More
Ships 4 times a year in September, December, March & June
Automatically every three months (Annuals renew yearly)
No contracts. No Commitments. Cancel Anytime.