Gentleman's Box is a monthly subscription of men's accessories and grooming products. Each box is uniquely themed, honoring a noteworthy gentleman from the past or present. Currently, you can choose from two subscription types: The Classic Subscription with 4-5 products for $29 a month and The Premium Box with 4-6 premium accessories for $100 per quarter.
This is a review of The Classic Subscription.  The Gentleman's Box men's subscription box (both versions!) made the list in our 2021 readers' choice picks of best subscription boxes for men!
DEAL: Save $5 on your first regular box. Use coupon code HELLO.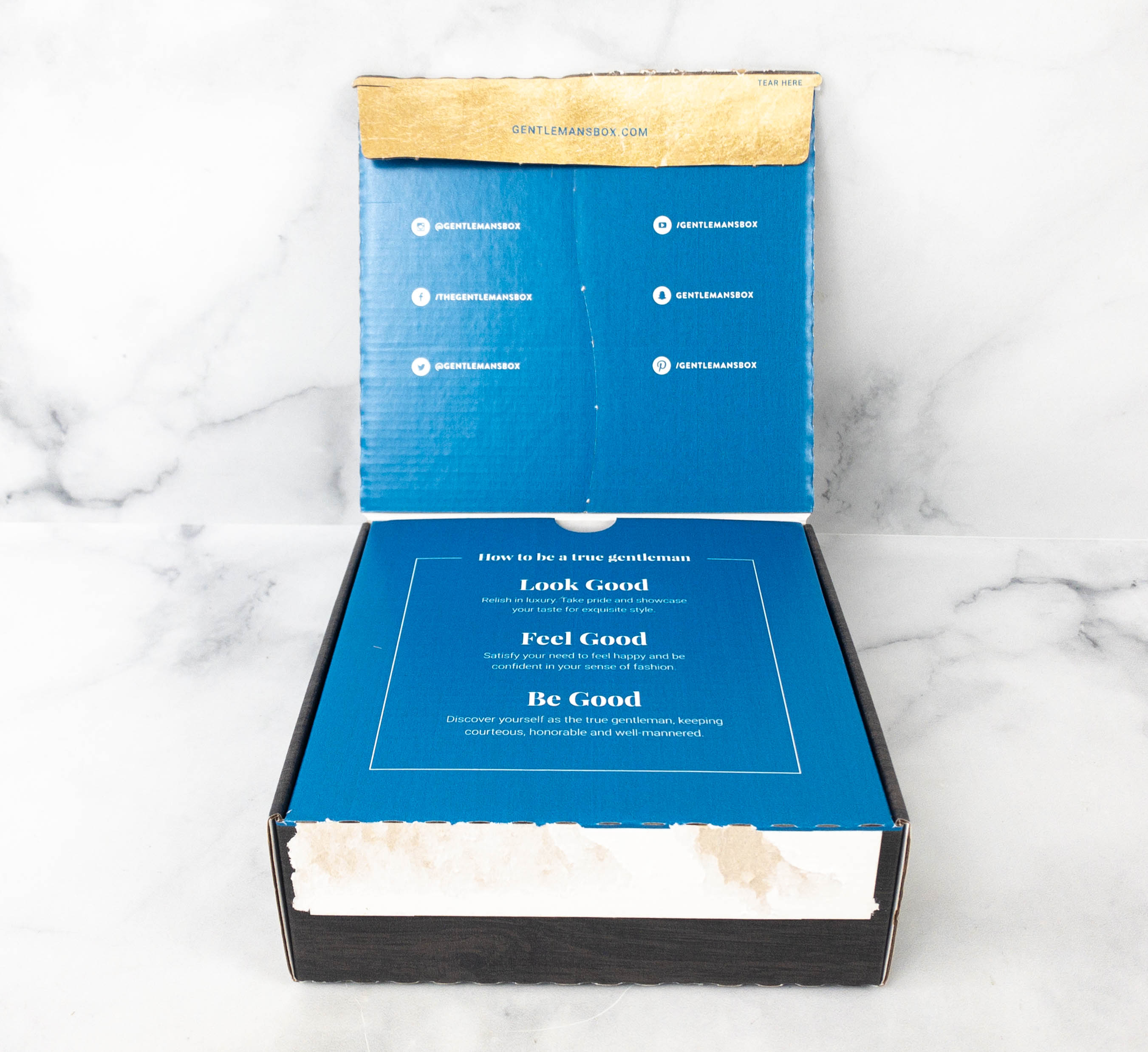 The inner part of the box lid features Gentleman's Box social media handles.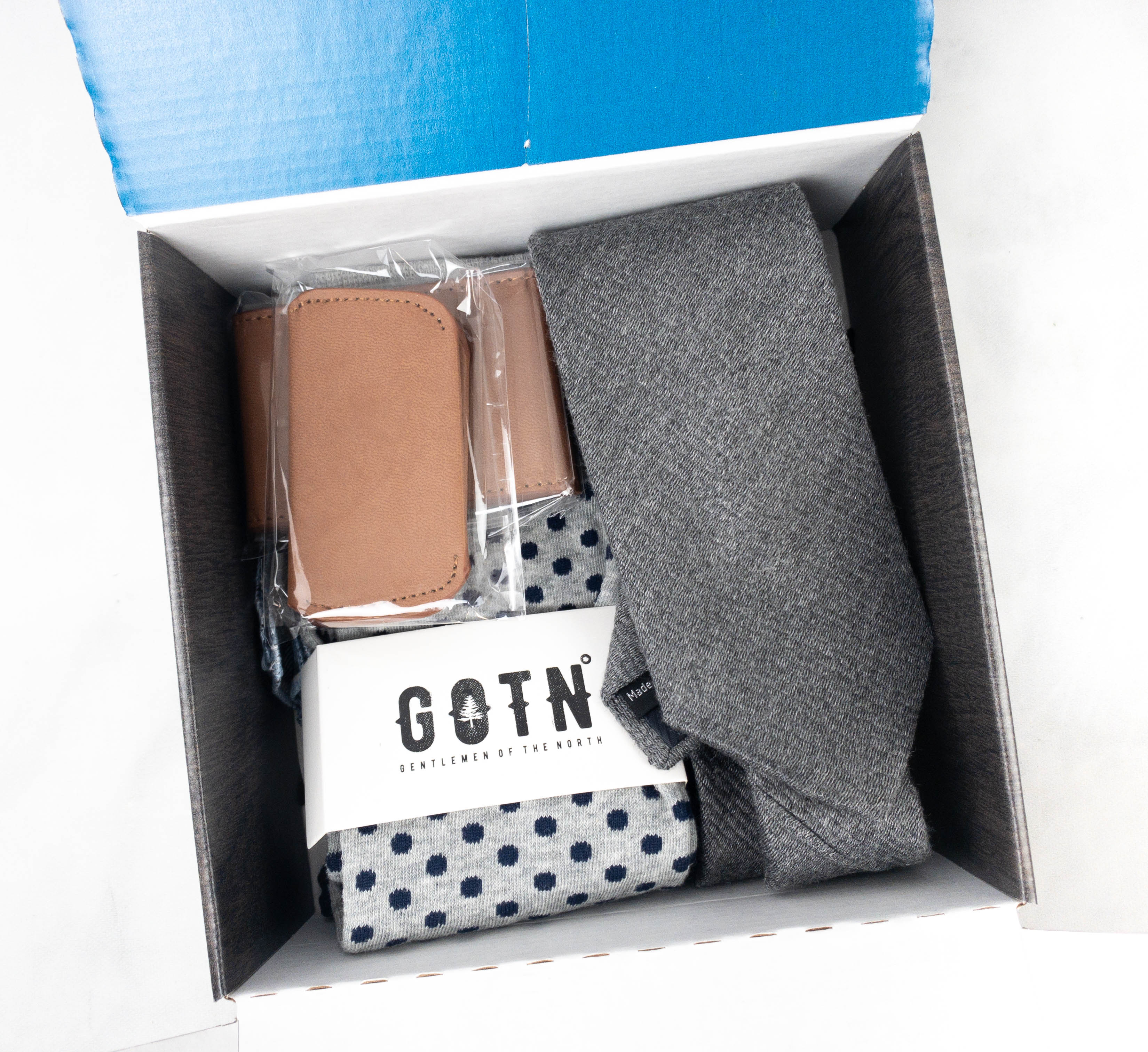 There are no extra packaging materials inside, but the items arrived in great condition.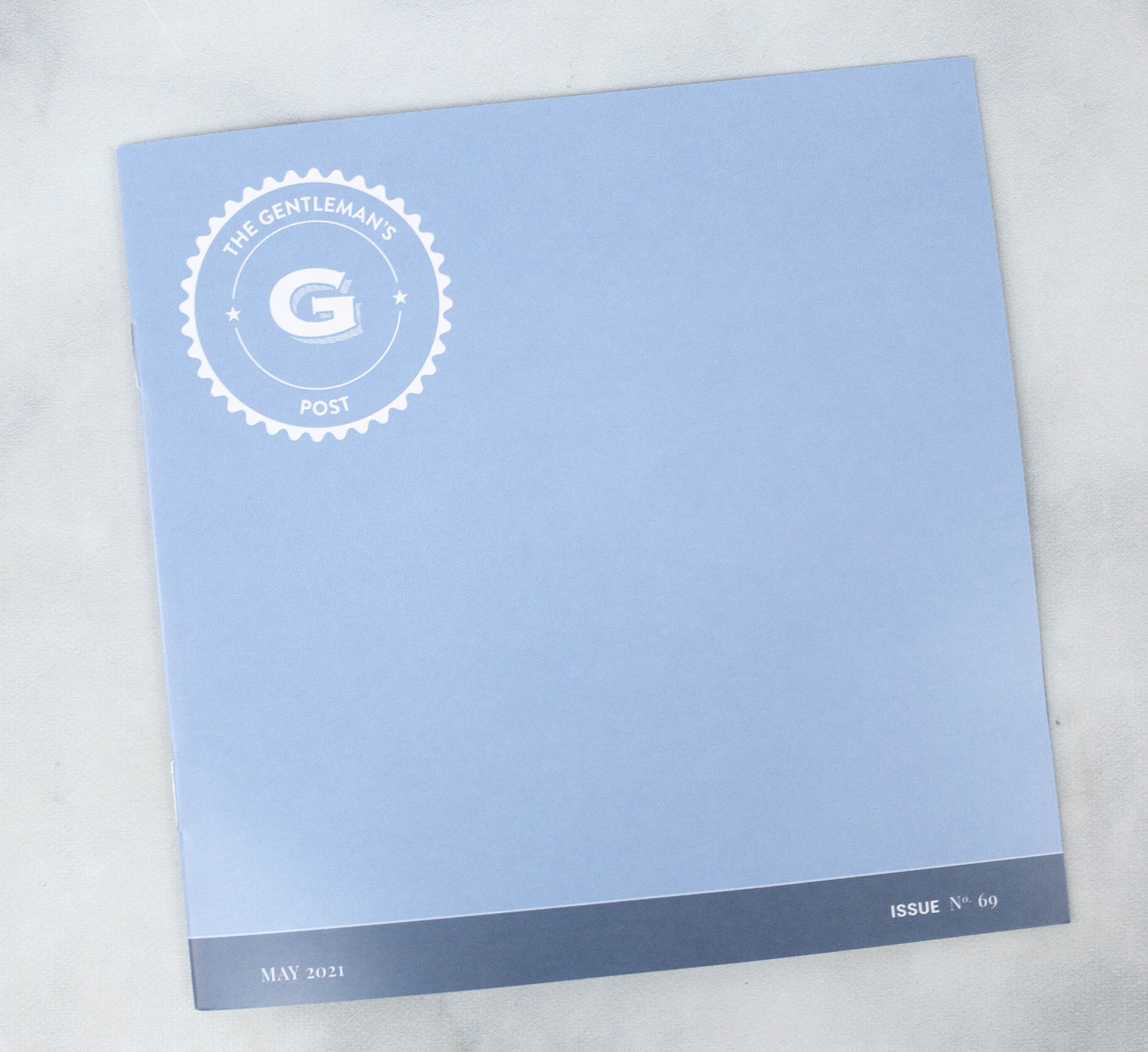 Each box includes a copy of The Gentleman's Post, a well-designed booklet describing the products in the box and offering styling suggestions for each one.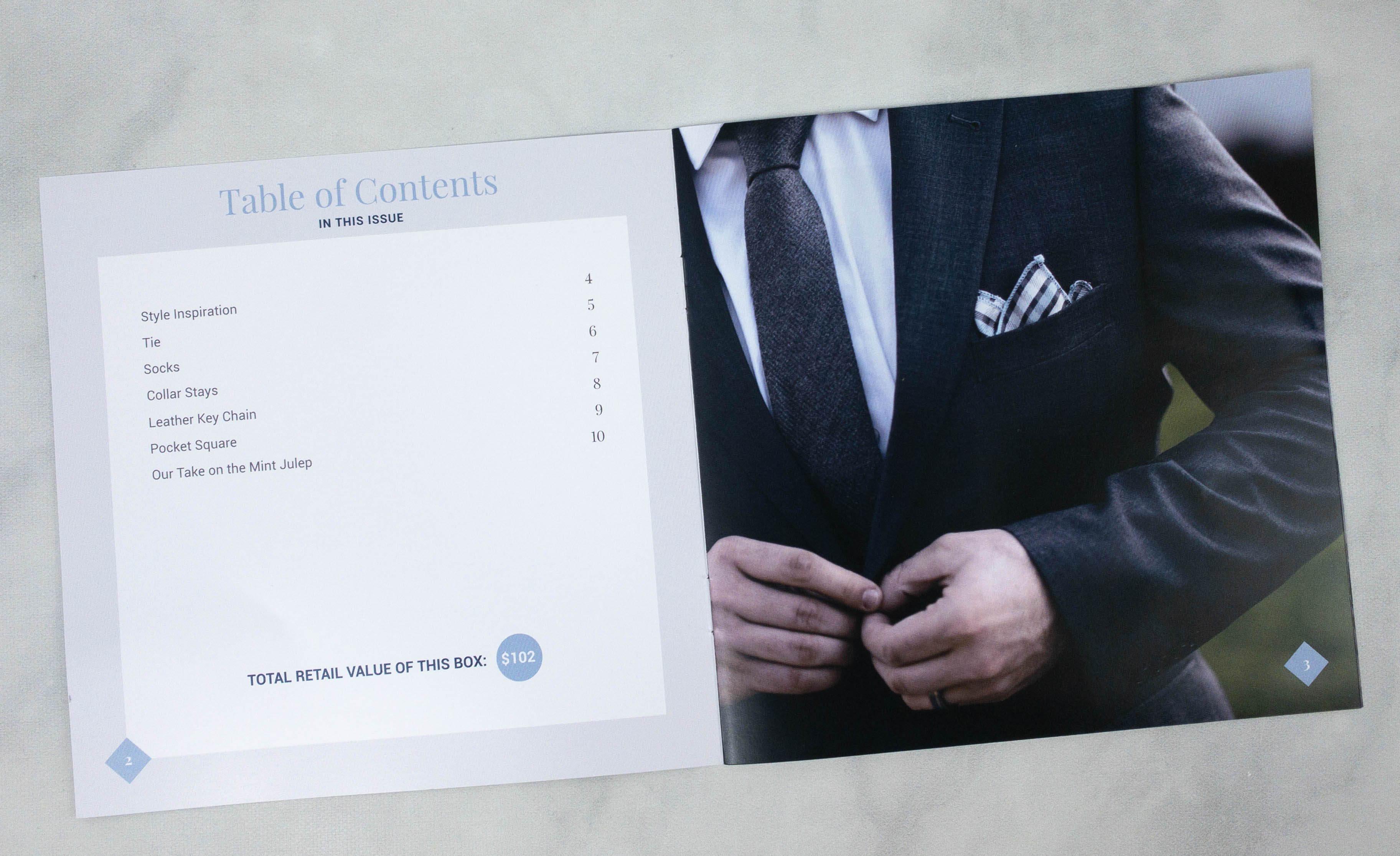 The Gentlemen's Post walks through everything in the box, and more. There is even a handy table of contents that gives a quick list of the contents and the total retail value of the box. They regularly have a feature that introduces us to members of the Gentleman's Box team.
The booklet starts off with a style guide to give you some visual cues on wear and pairing options.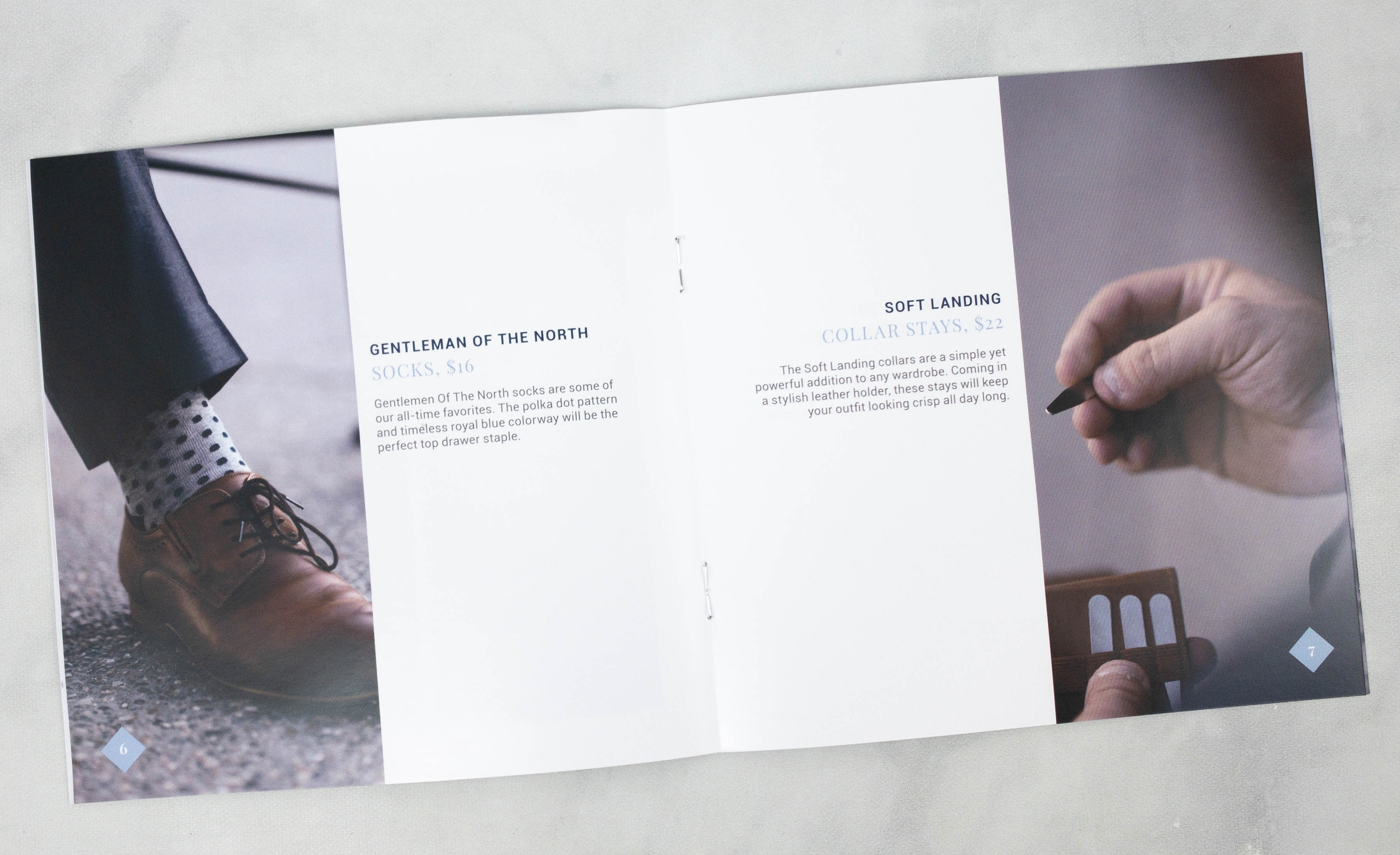 Every page is dedicated to each item — they include the usual picture and blurb, but they also include a handy section denoting the level of attire (e.g. formal, business, casual) for which the item is appropriate, as well as colors that best complement it.
Aside from the product information, they also included beautiful photos for all the products inside the box.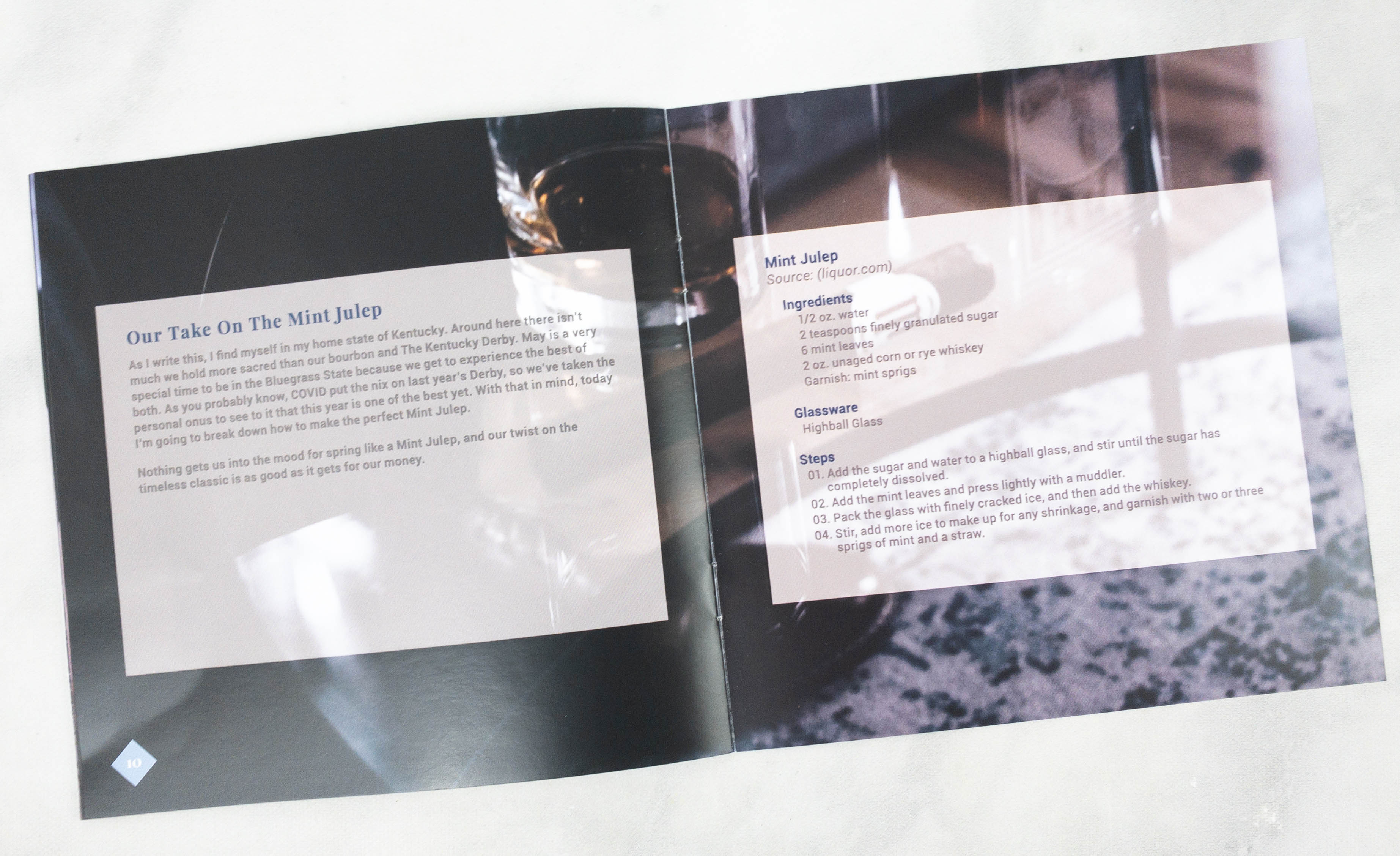 This month's booklet even included a recipe for Mint Julep.
Everything in my box!
The Dirty Collar Pocket Square ($20) A pocket square is a good accessory that helps tie up your whole look. This one features a gingham pattern with shades of light blue, black, and white. It has reinforced stitching on the edges, and it's also light and soft.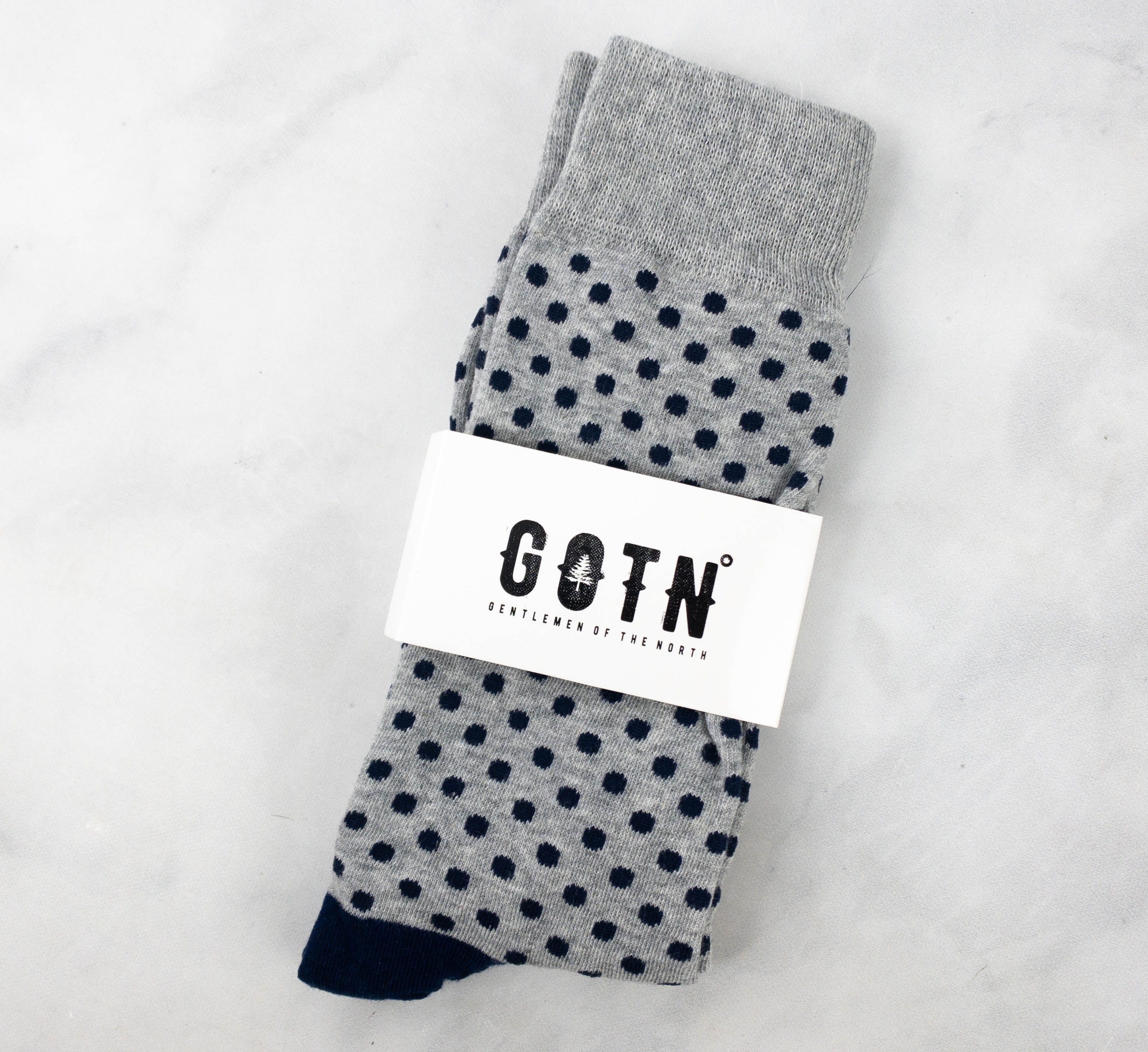 Gentleman of the North Socks ($16) To pair with the pocket square, here are socks with a polka dot pattern in a royal blue colorway.
According to the label, the pair is made in China using 85% cotton, 10% polyester, 3% spandex, and 2% nylon.
This pair is comfortable to wear. The fit is just right and it doesn't slip down easily either.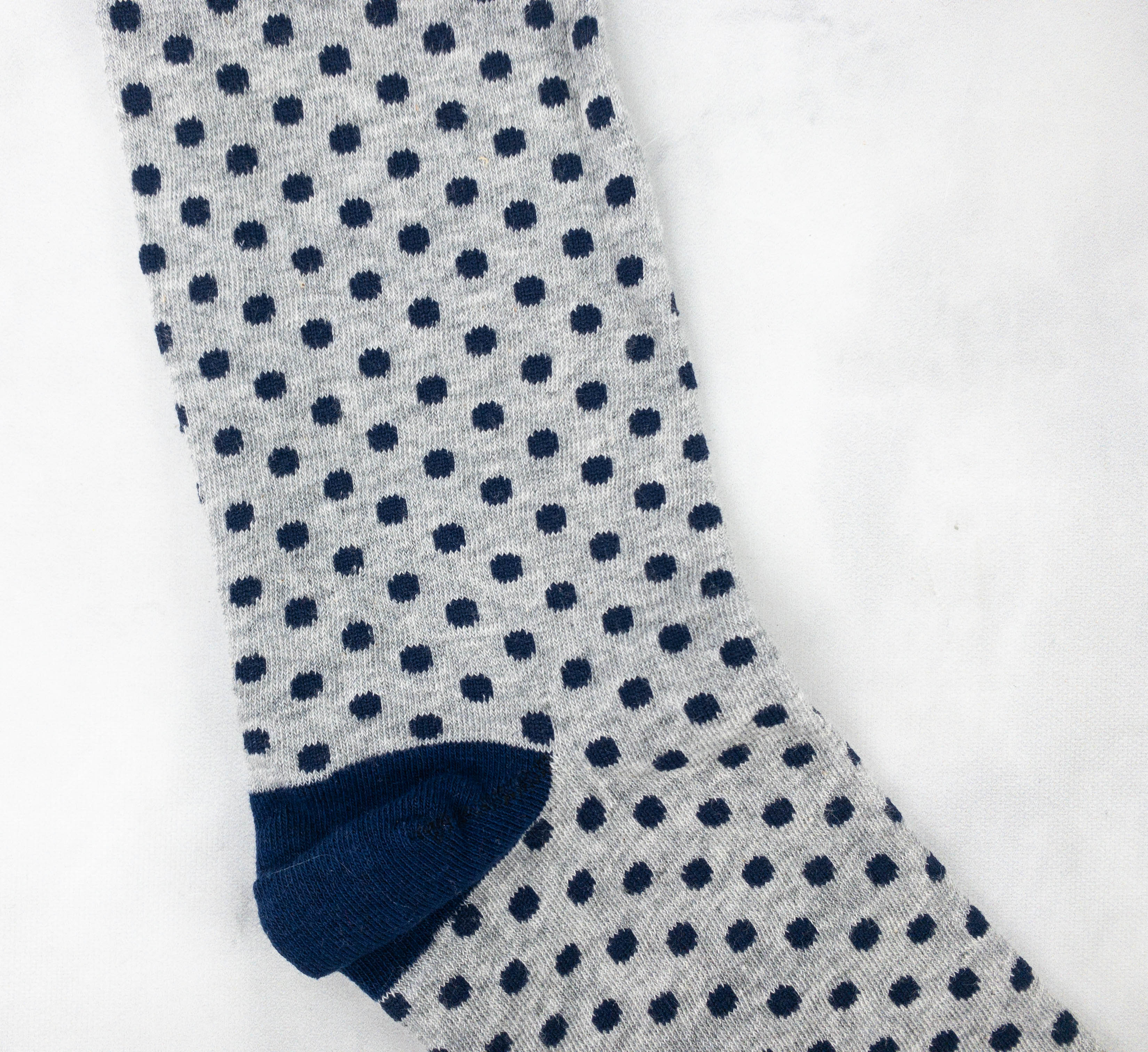 The classic pattern makes it a wardrobe staple!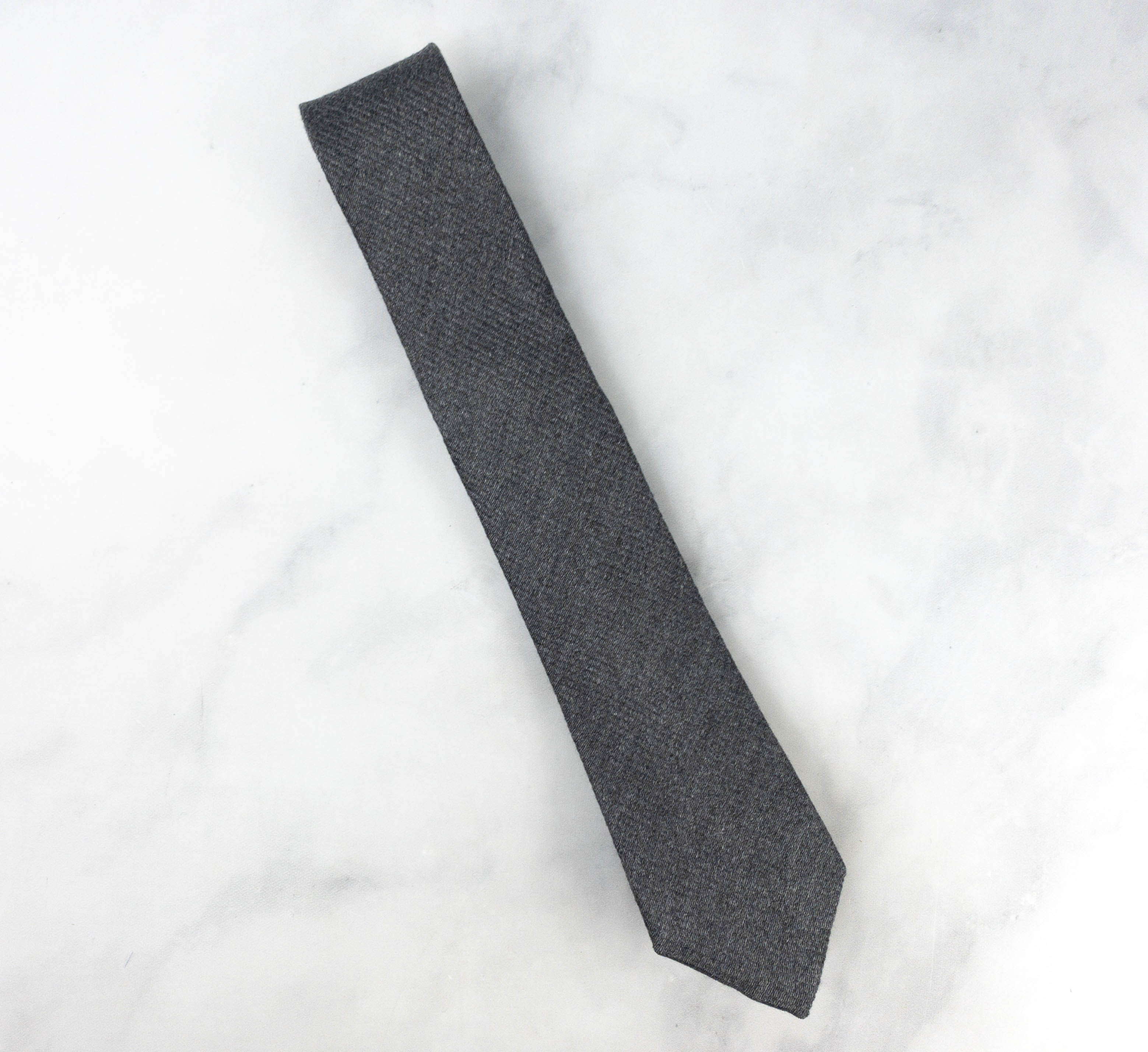 Aristocrats Tie ($29) Here's another timeless and versatile piece that I'm happy to add to my wardrobe. It's a textured tie in gray!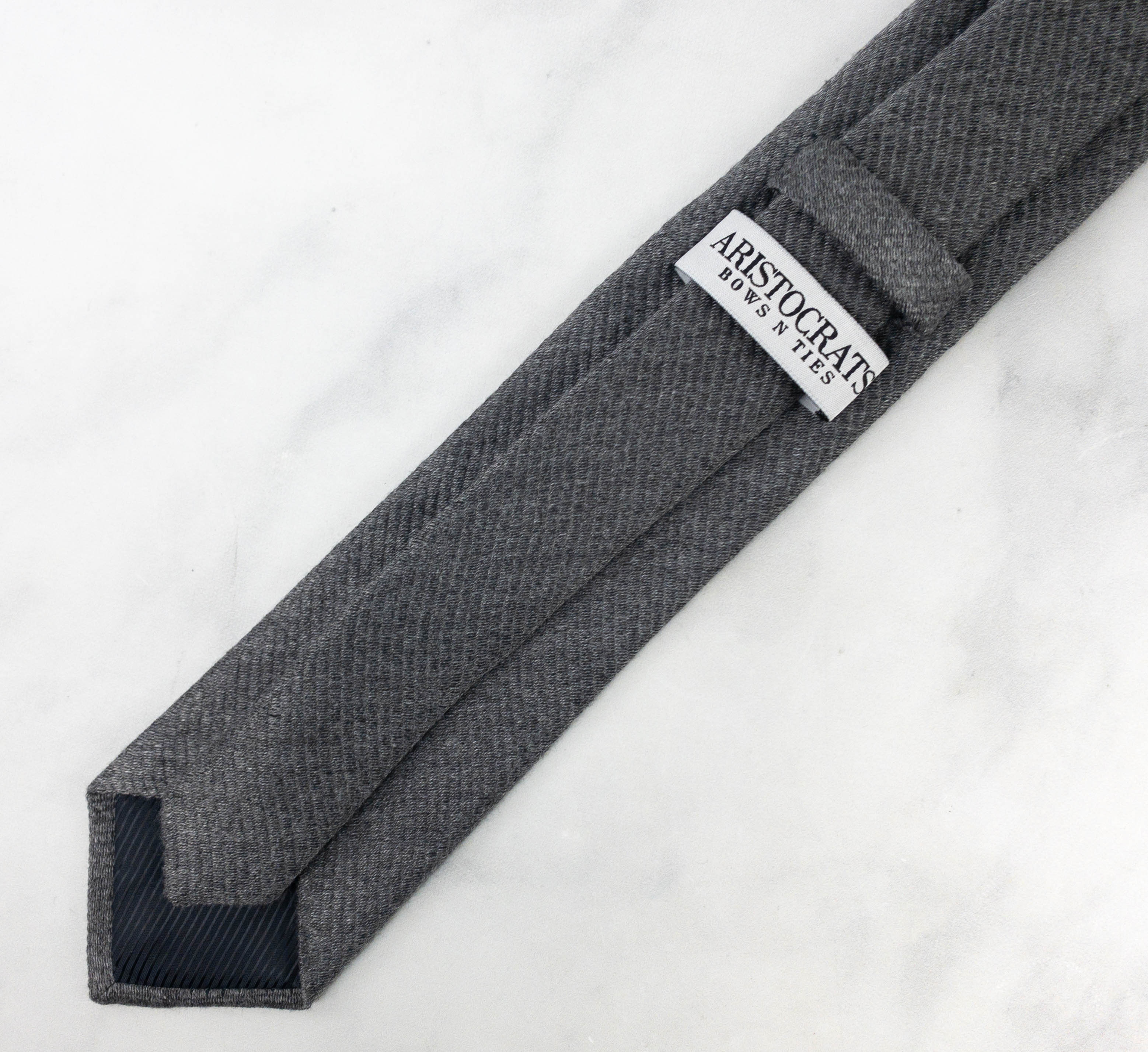 The back of the necktie comes with a single strap looper and the brand's logo.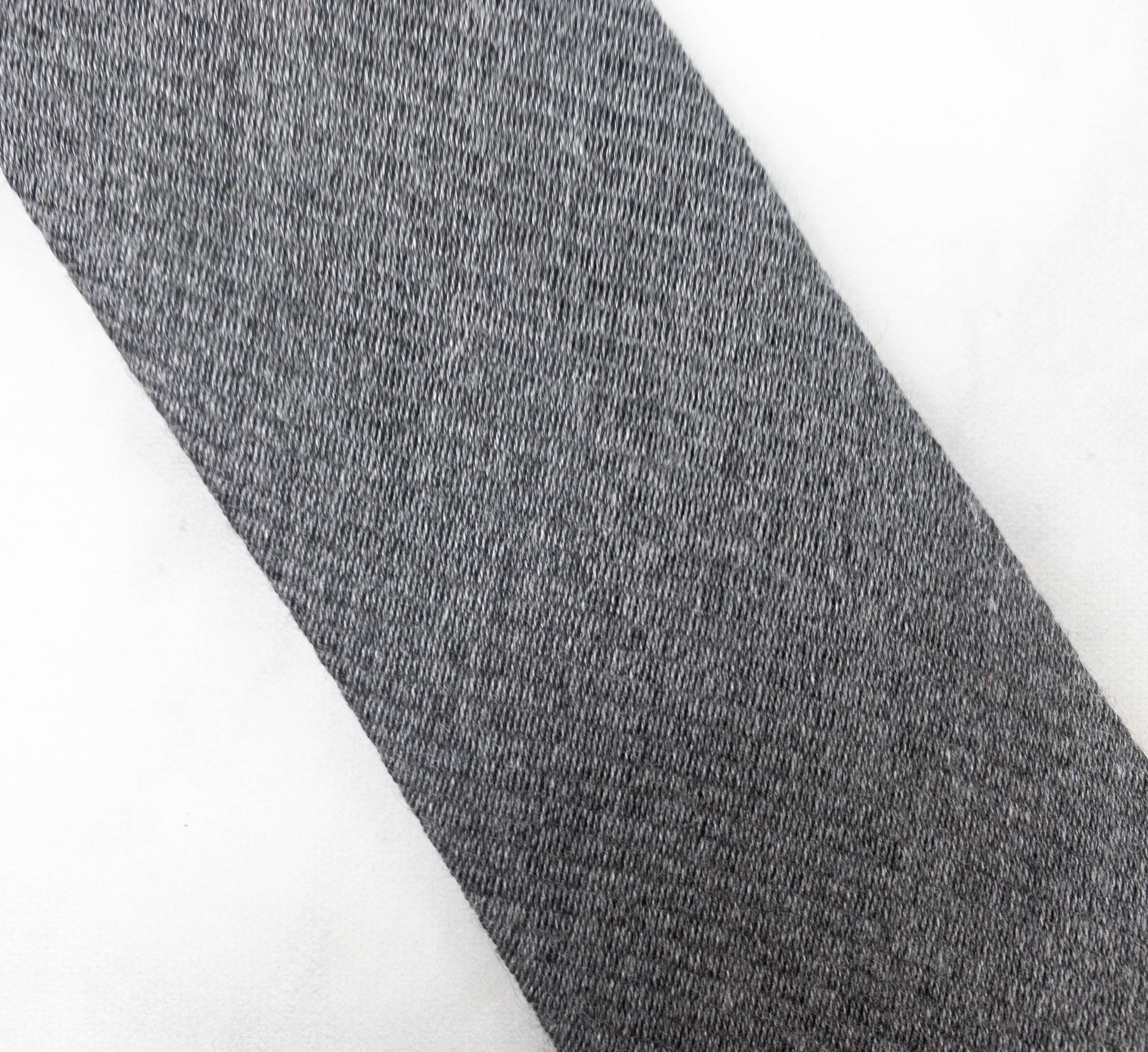 Here's a closer look at the tie, which shows its texture! I love how this tie easily makes me look well-put-together.
Soft Landing Collar Stays ($22) The collar stays come in a brown faux leather case, so they are easy to bring when traveling!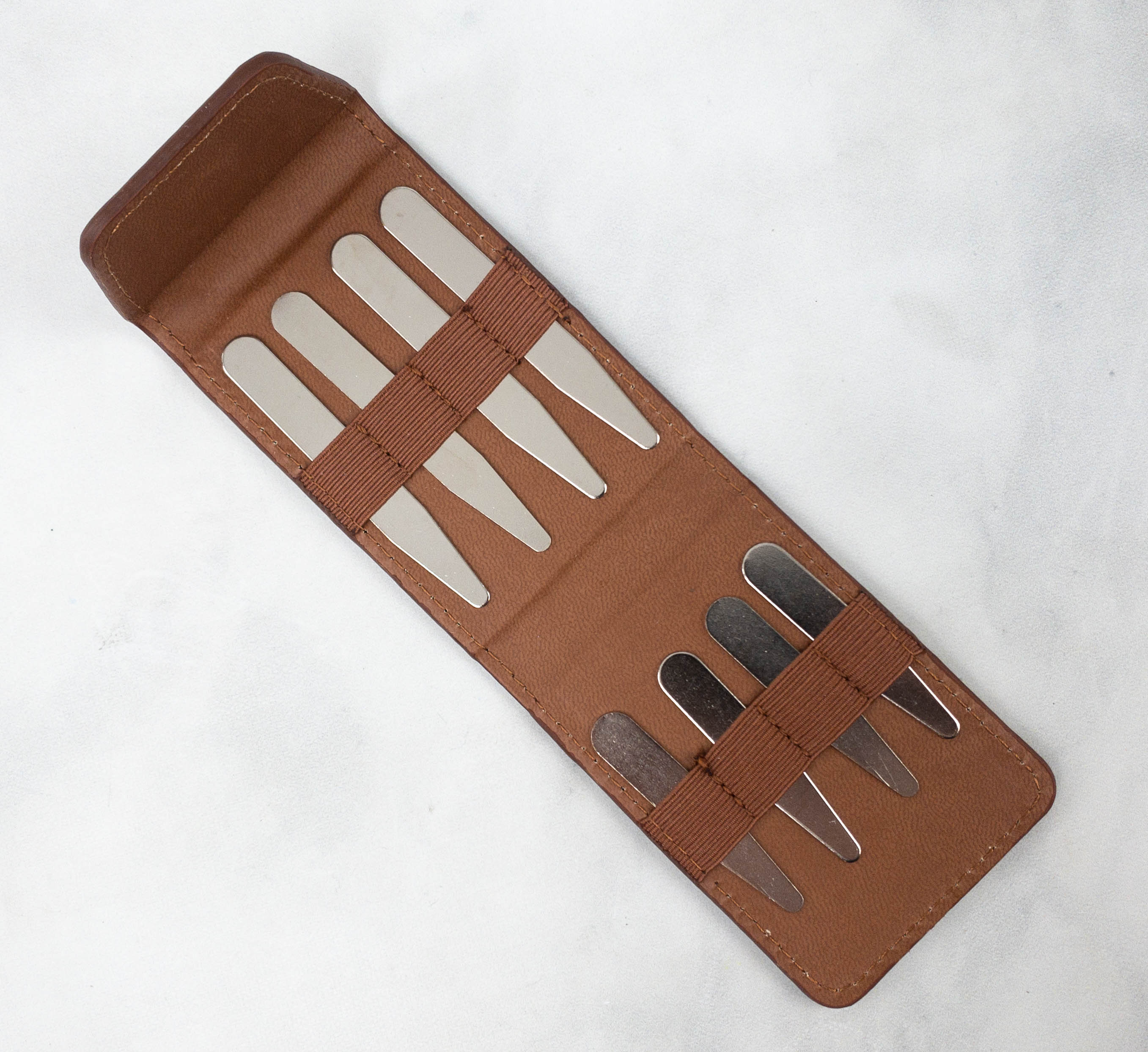 Each collar stay has a slot inside. I received a total of 8 collar stays.
The collar stays come in two different sizes, to fit different types of collars. I like that they're lightweight, keeping my collar firm at all times.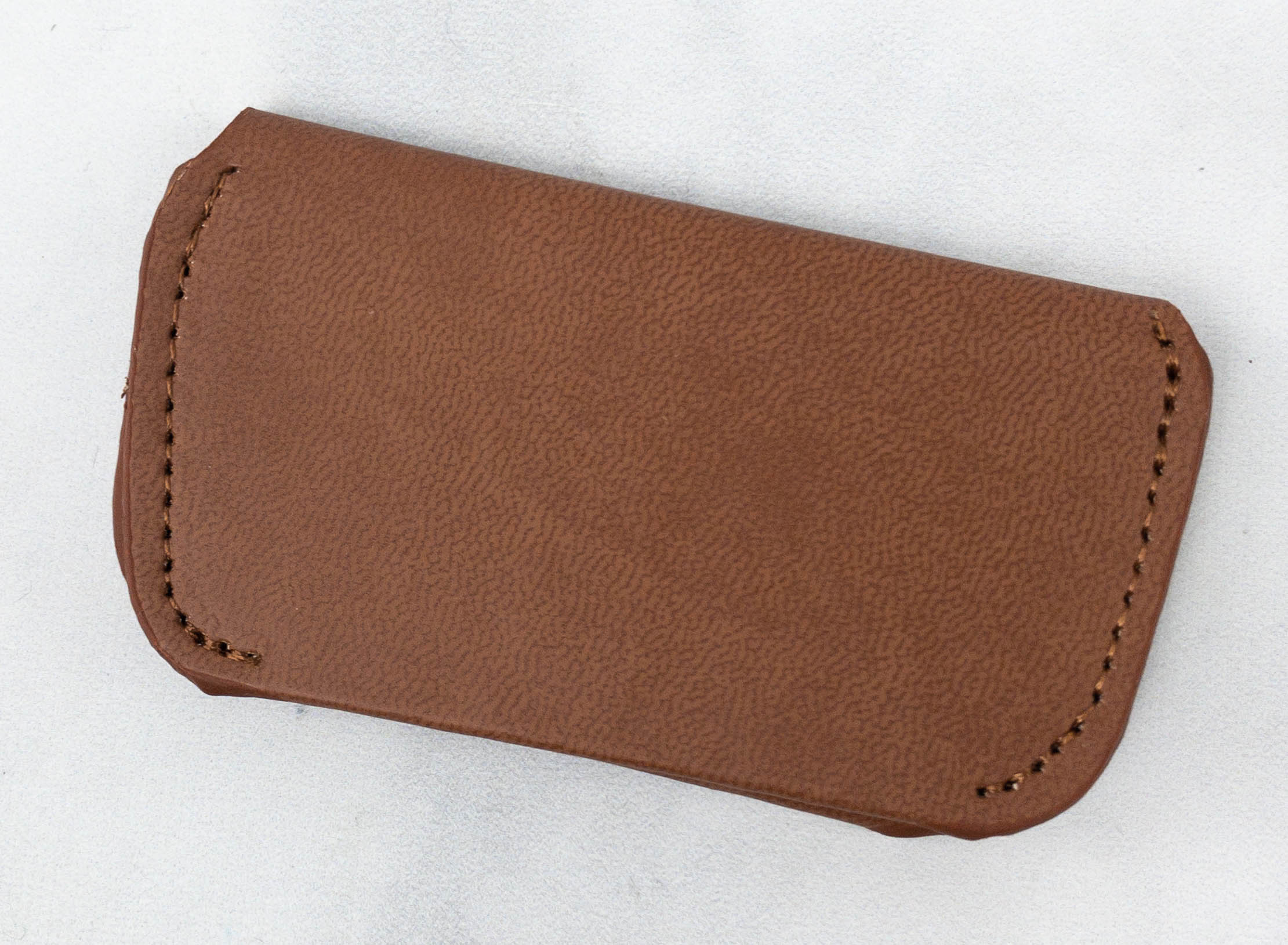 Soft Landing Leather Key Chain ($15) It's a magnetic leather keychain which matches the case of my new collar stays.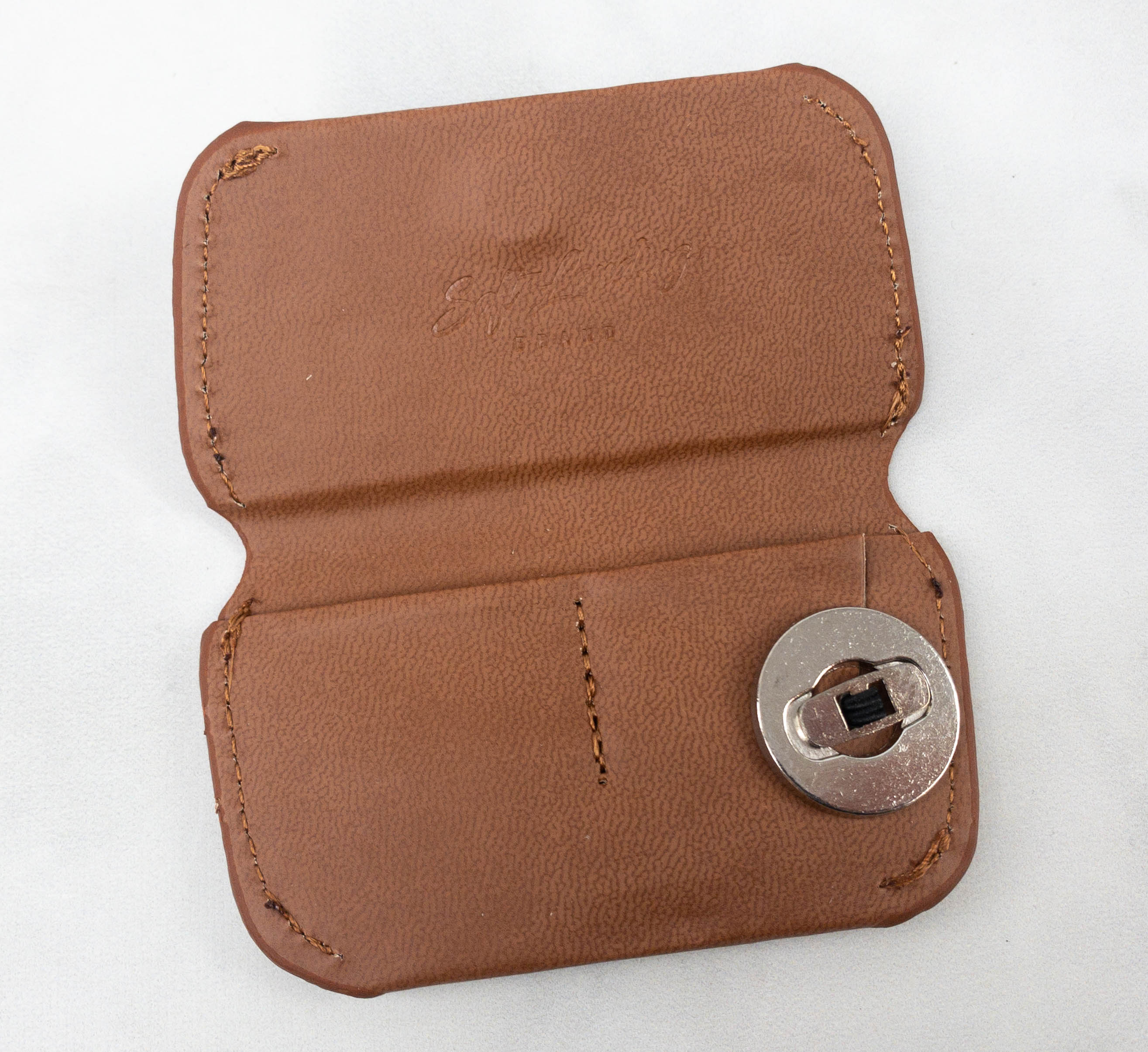 The stitches were not too polished, but it's still a useful accessory.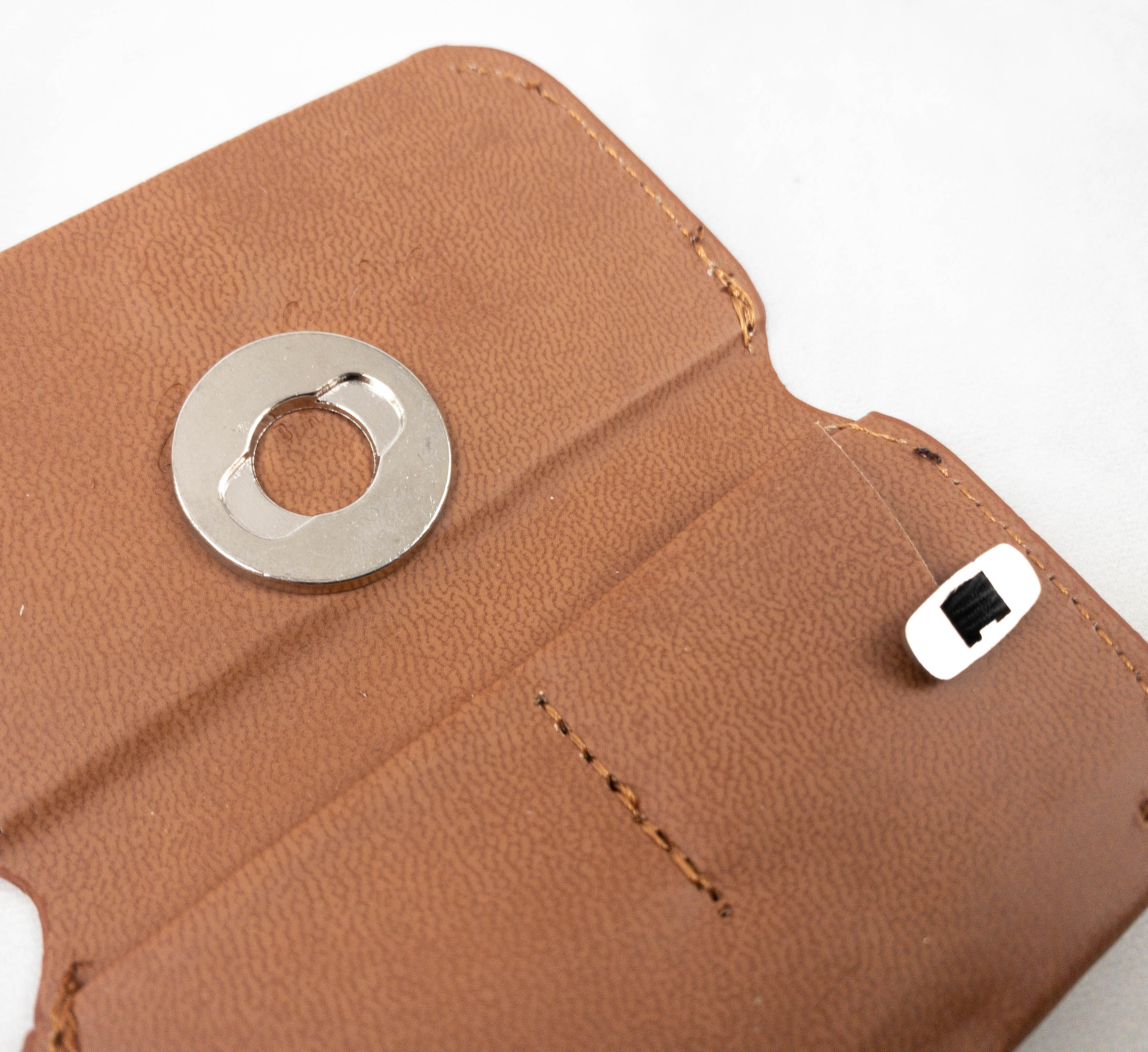 There's a small silver piece where you can attach your key. This case also has a magnetic closure, keeping it well secured.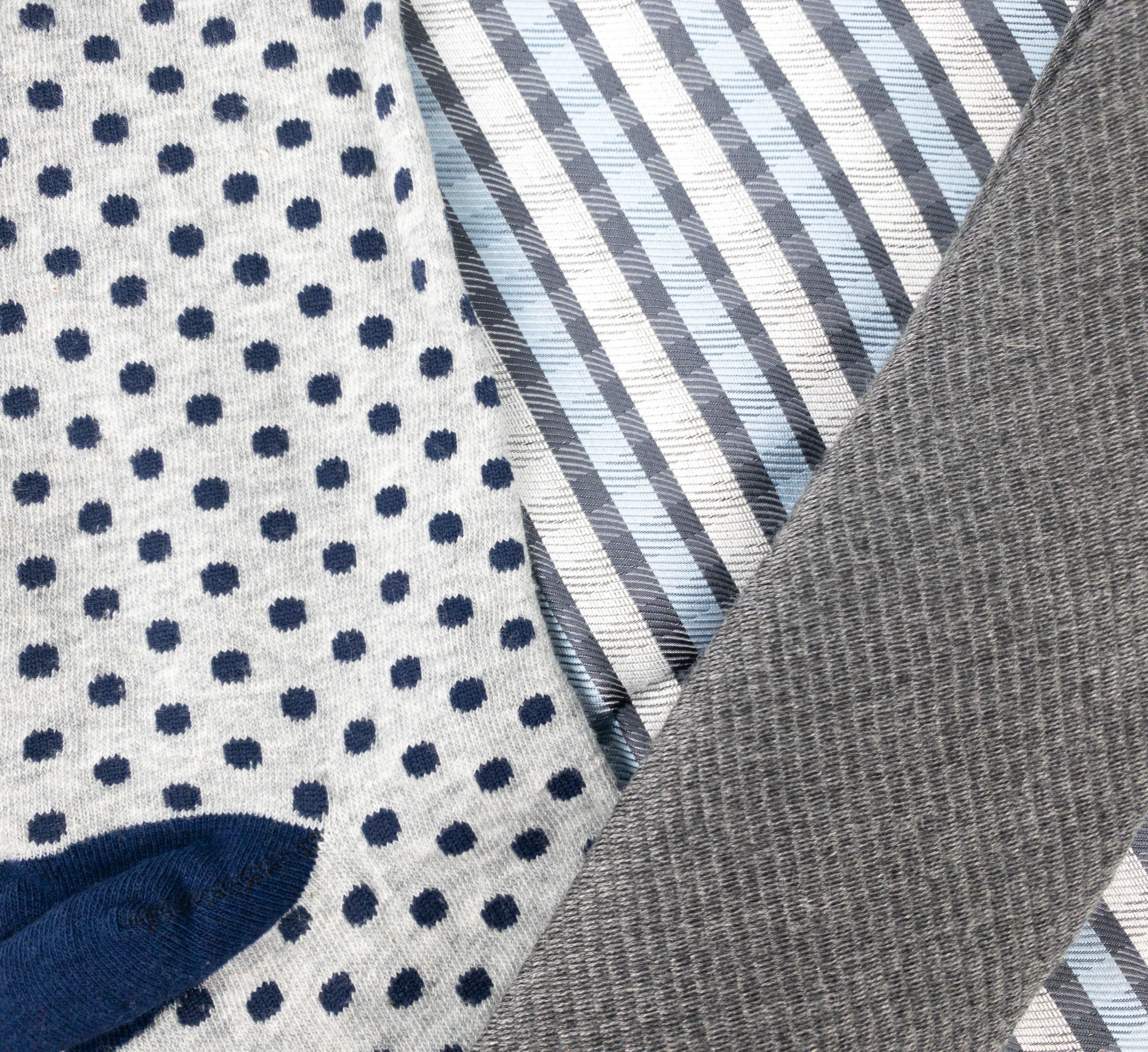 This month's featured ensemble is pretty cool!
The Gentleman's Box never fails to send great accessories that make it easy for me to amp up formal and work attire. The socks, tie, and pocket square already match each other, saving time and effort. I like the classic designs this month because they are so versatile. They even sent a set of collar stays to keep me looking well-put-together, as well as a leather keychain where I can keep my keys. If you need help in accessorizing your work or business wear, this subscription is a suitable choice. It's really convenient because there's no more need to go to stores. Everything you'd need to improve your style is already in one box and it's delivered straight to your door!
What do you think of this month's box?