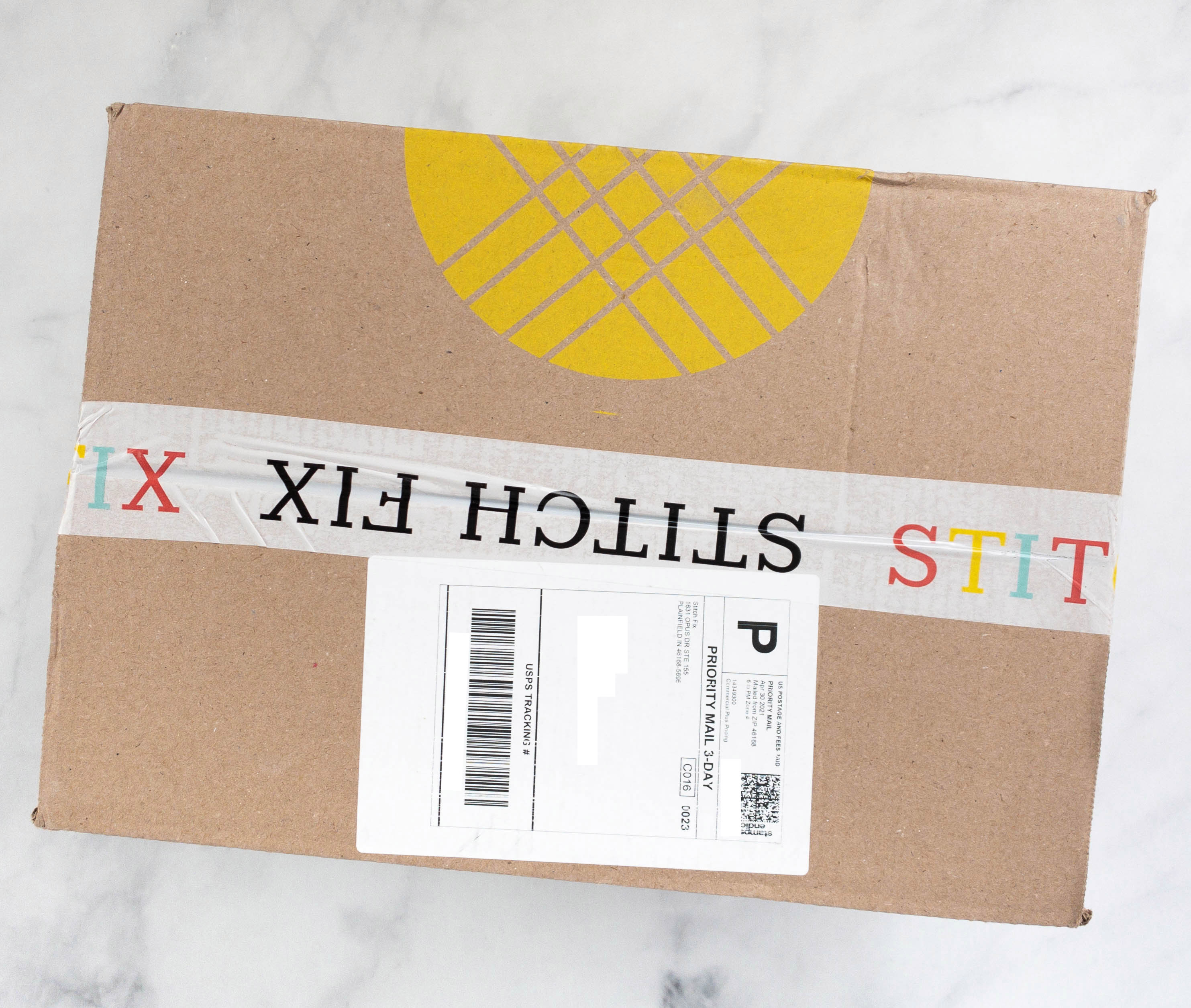 Fix Kids is a personal styling service for kids clothing ranging from sizes 2T to 14. At $20 styling fee for each box, you'll get 8 to 12 items with retail prices ranging from $10 to $35. You will be asked to share some styling preferences when you sign up for this box so that the items included will be curated accordingly. If there are clothes that don't fit your kid or your sense of style, you can always return them by the return envelope included in the box. If you do decide to keep all of the items, you will get 25% off on the whole box.
The Stitch Fix kid's styling service made the list in our 2021 readers' choice picks of best clothing subscription boxes for kids!
This is the review of Stitch Fix Kids for Boys.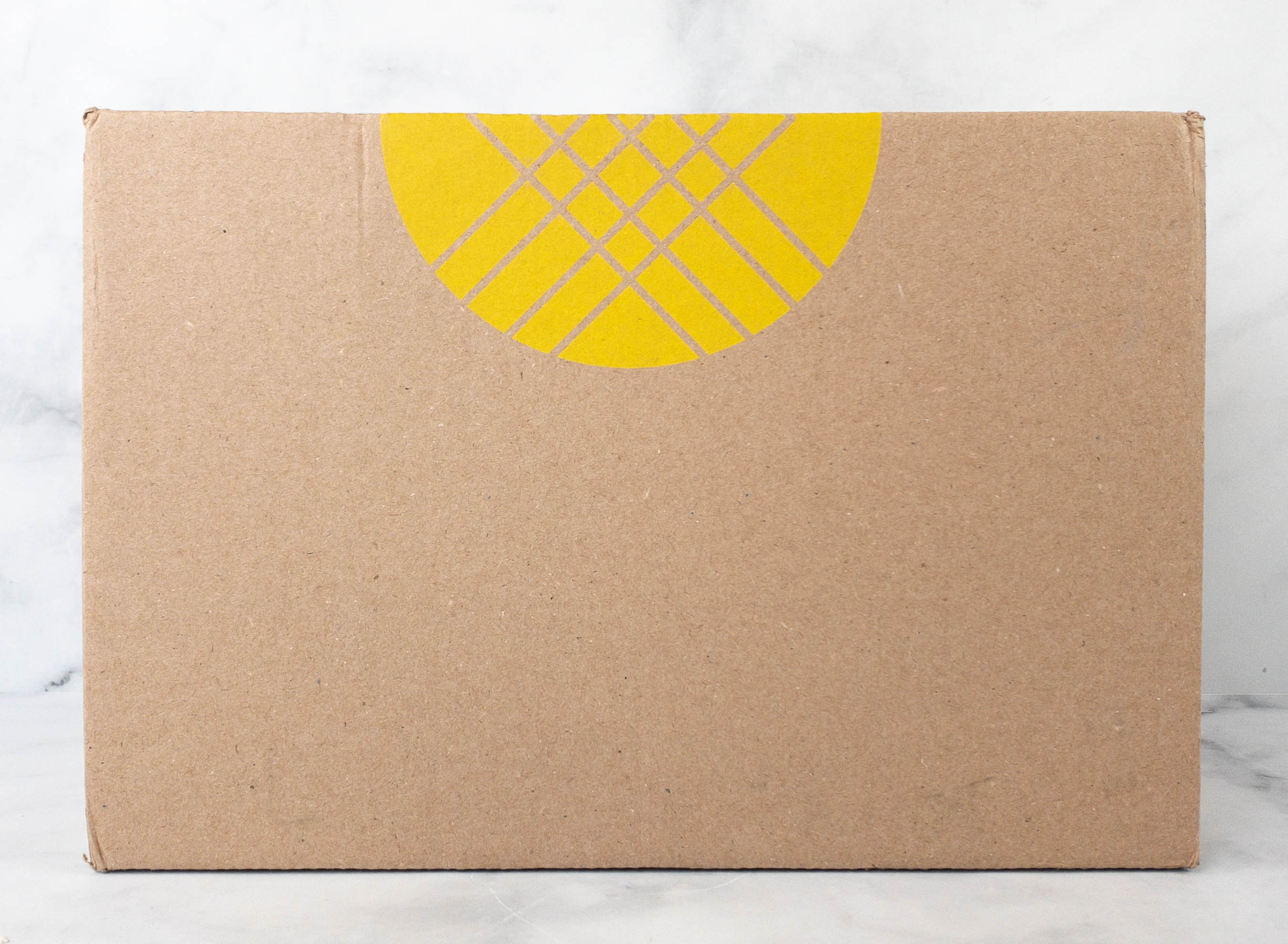 All the items were packed in a brown box sealed with a Stitch Fix sticker.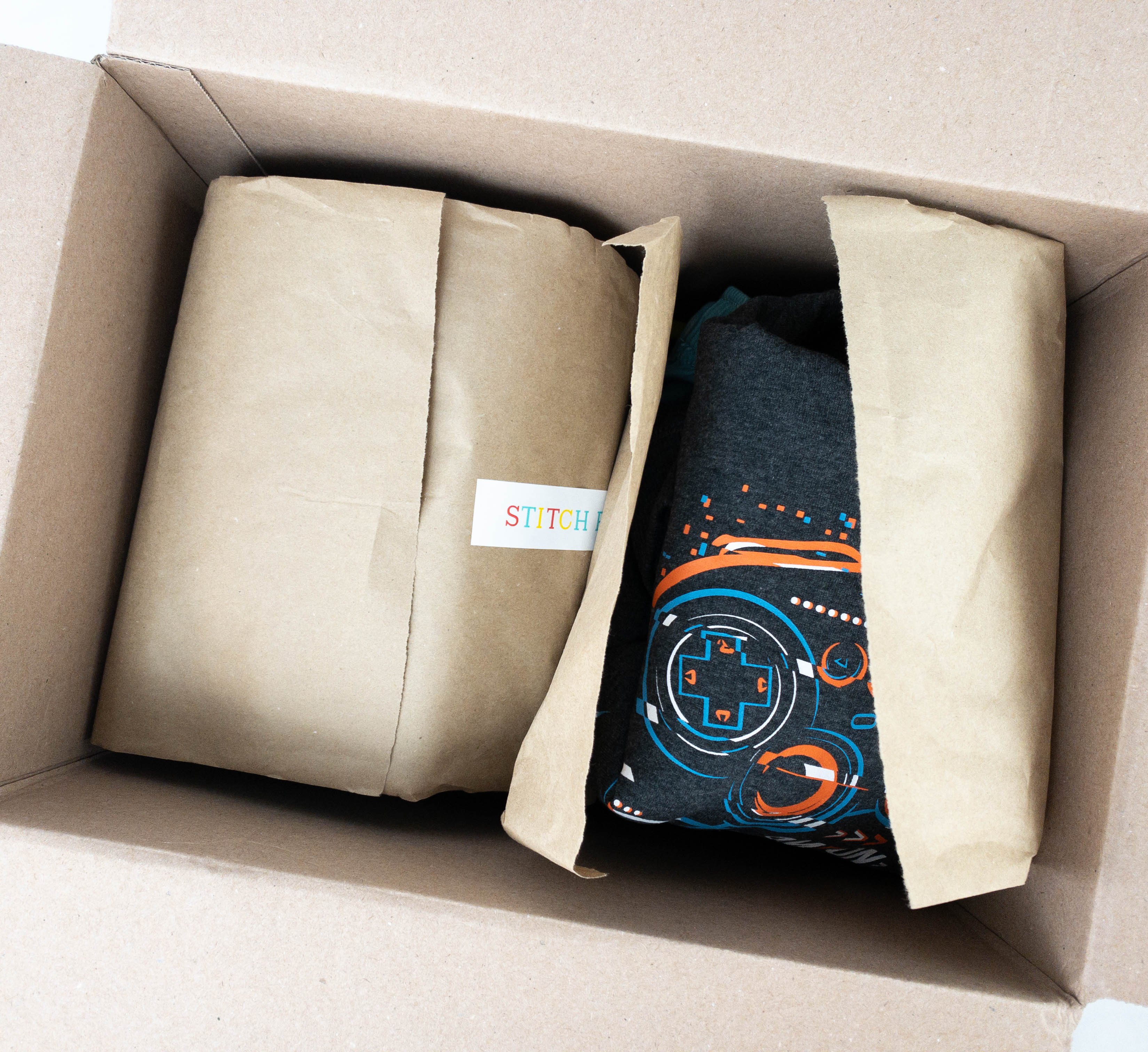 The box doesn't contain any cute or colorful design. It's just a plain, sturdy brown box.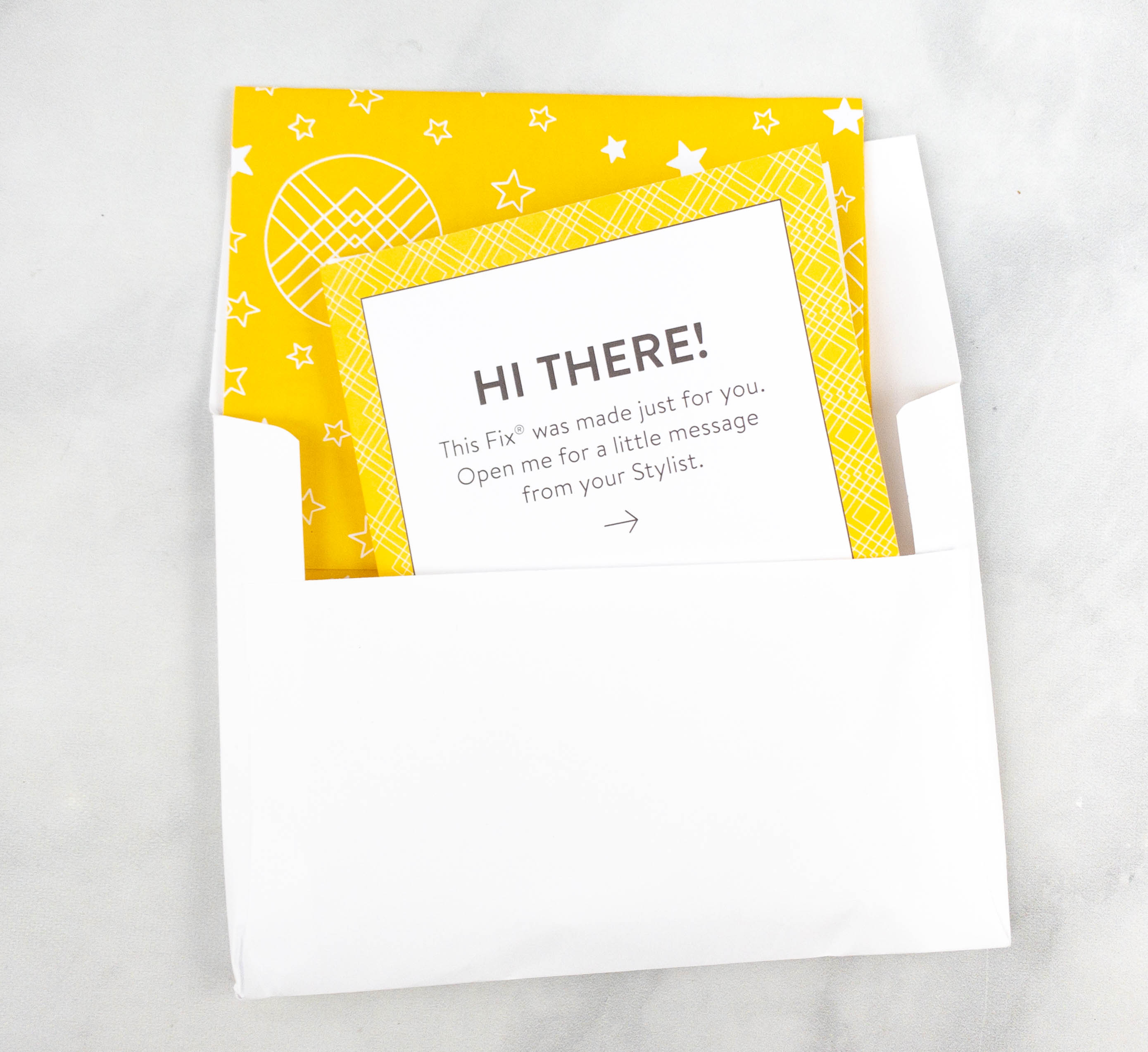 There's also an envelope from Stitch Fix Kids!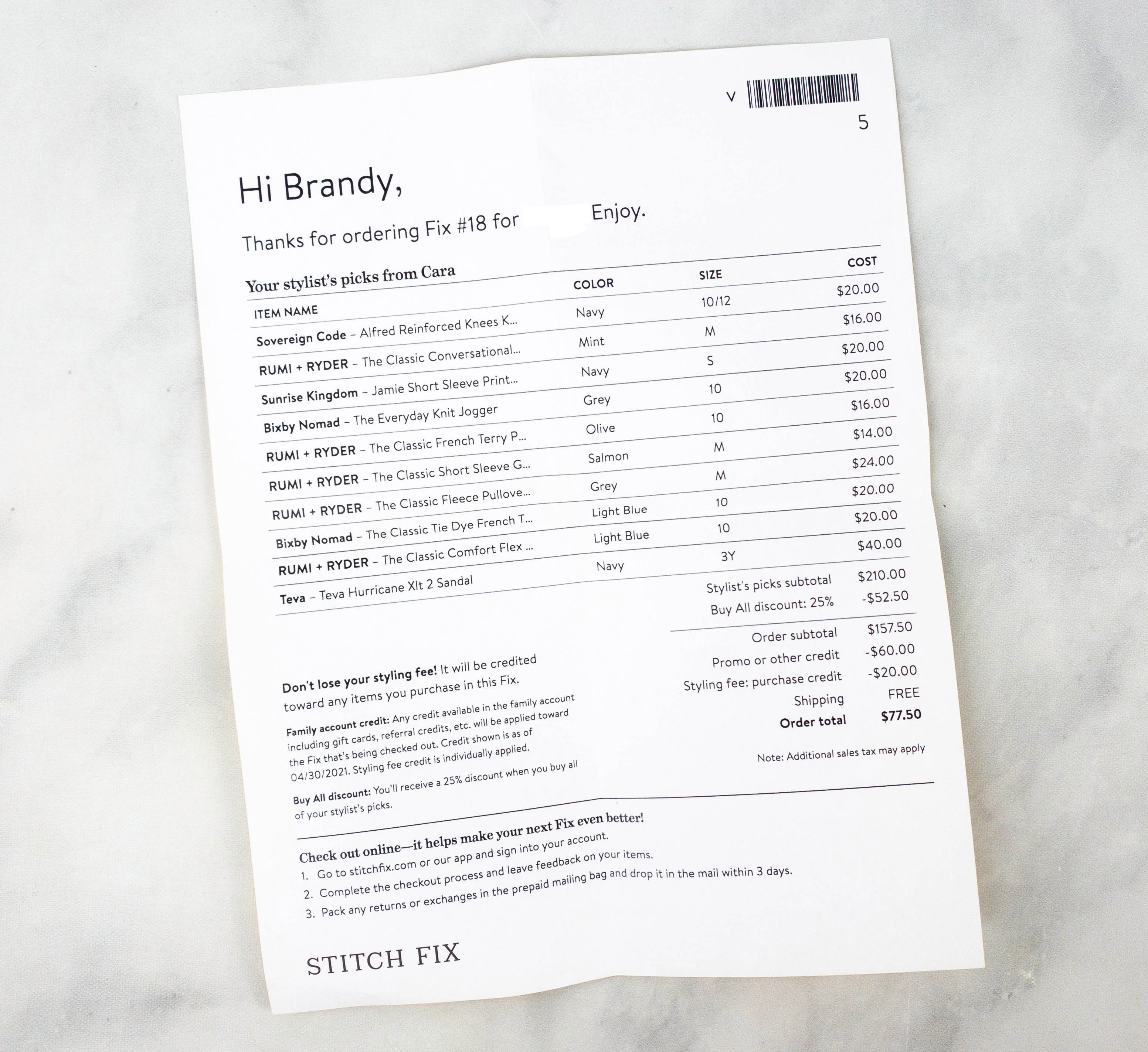 Inside the envelope is a personal message from the stylist and a rundown of all the items in the box.
Featured on the other side of the sheet is a mini-game for kids!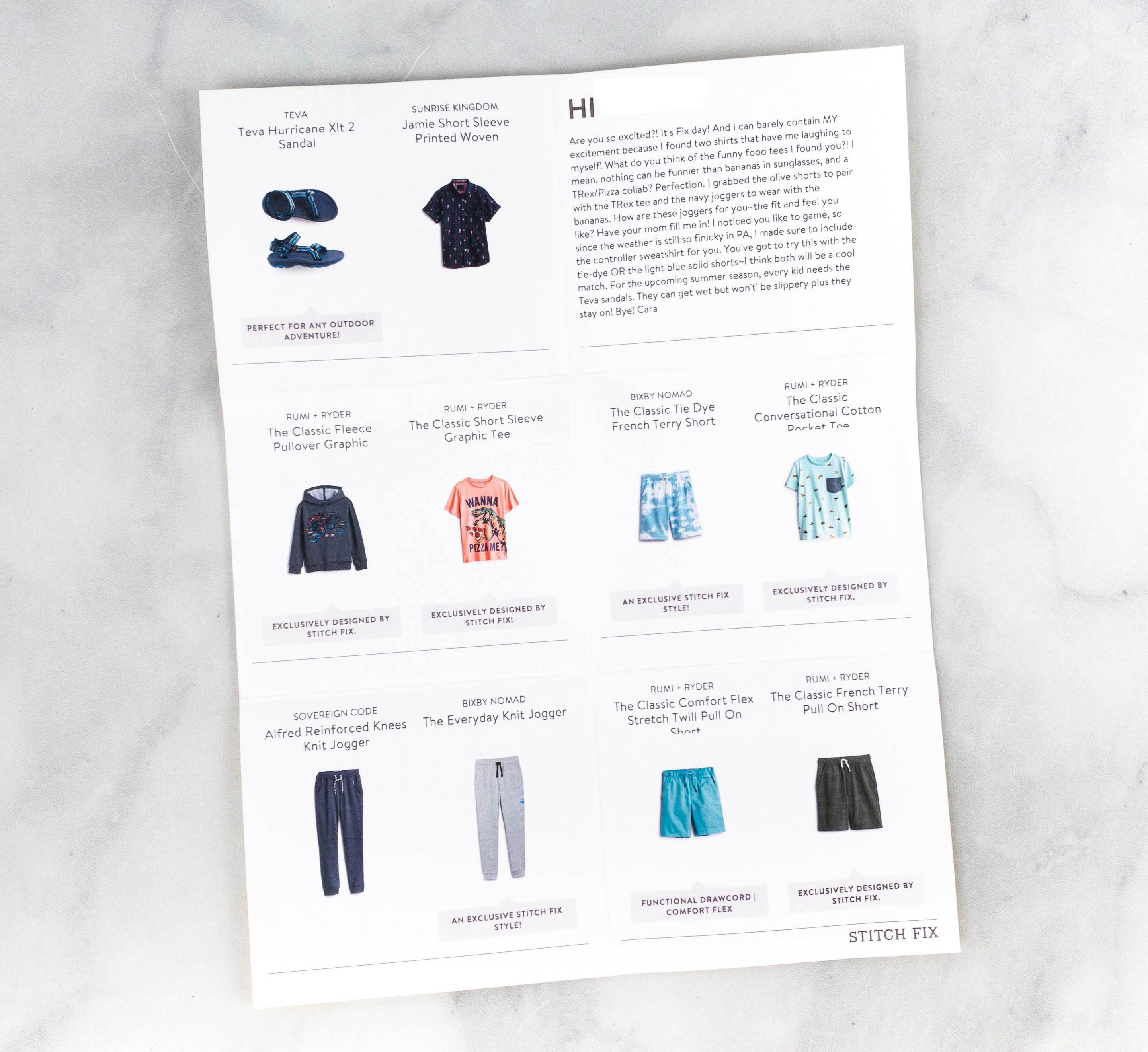 Here's a list of all the items included in this month's Stitch Fix along with their size, color, and price.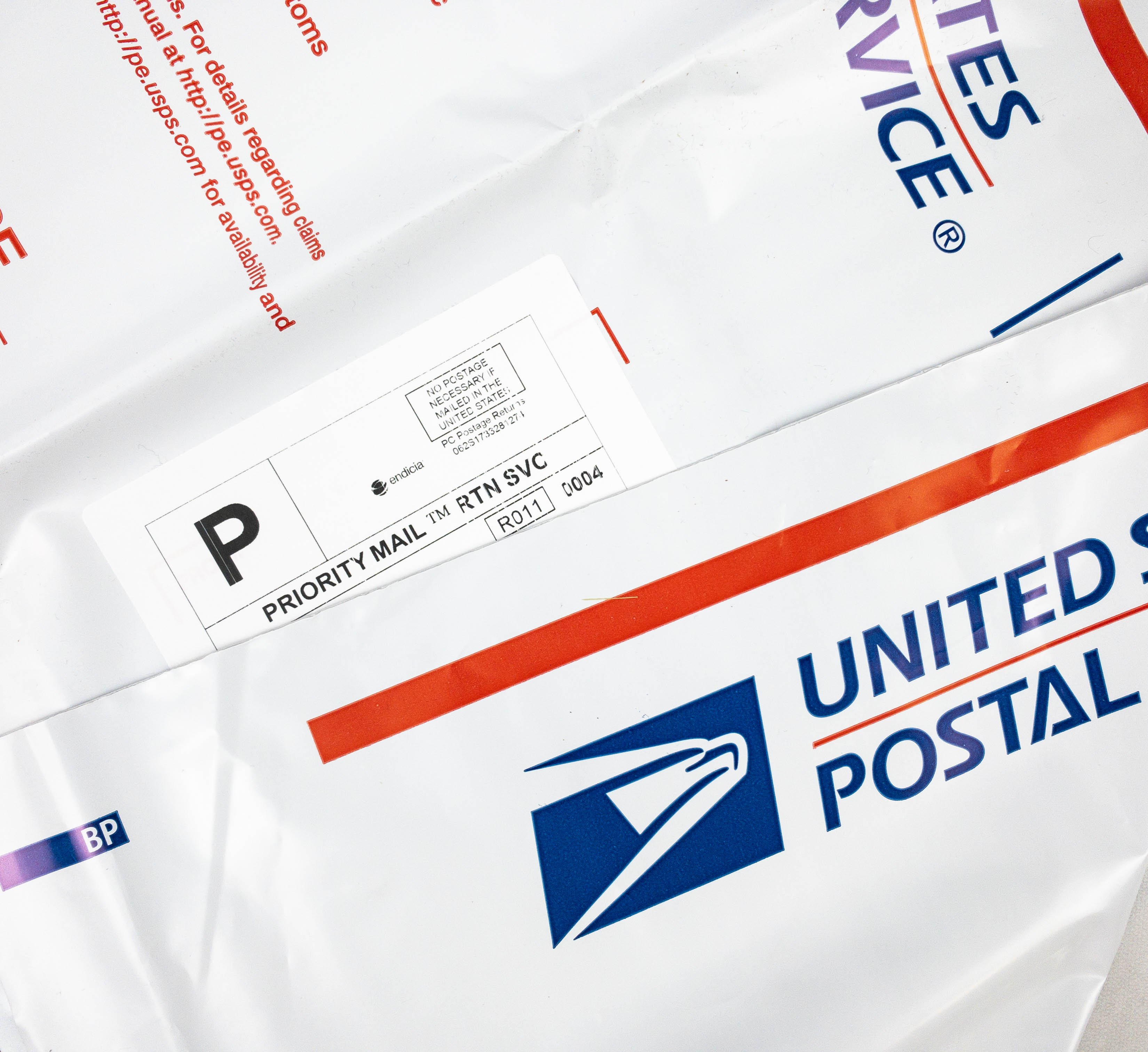 If there are any clothes that you wish to return, they provide a postage-paid return envelope for hassle-free shipping.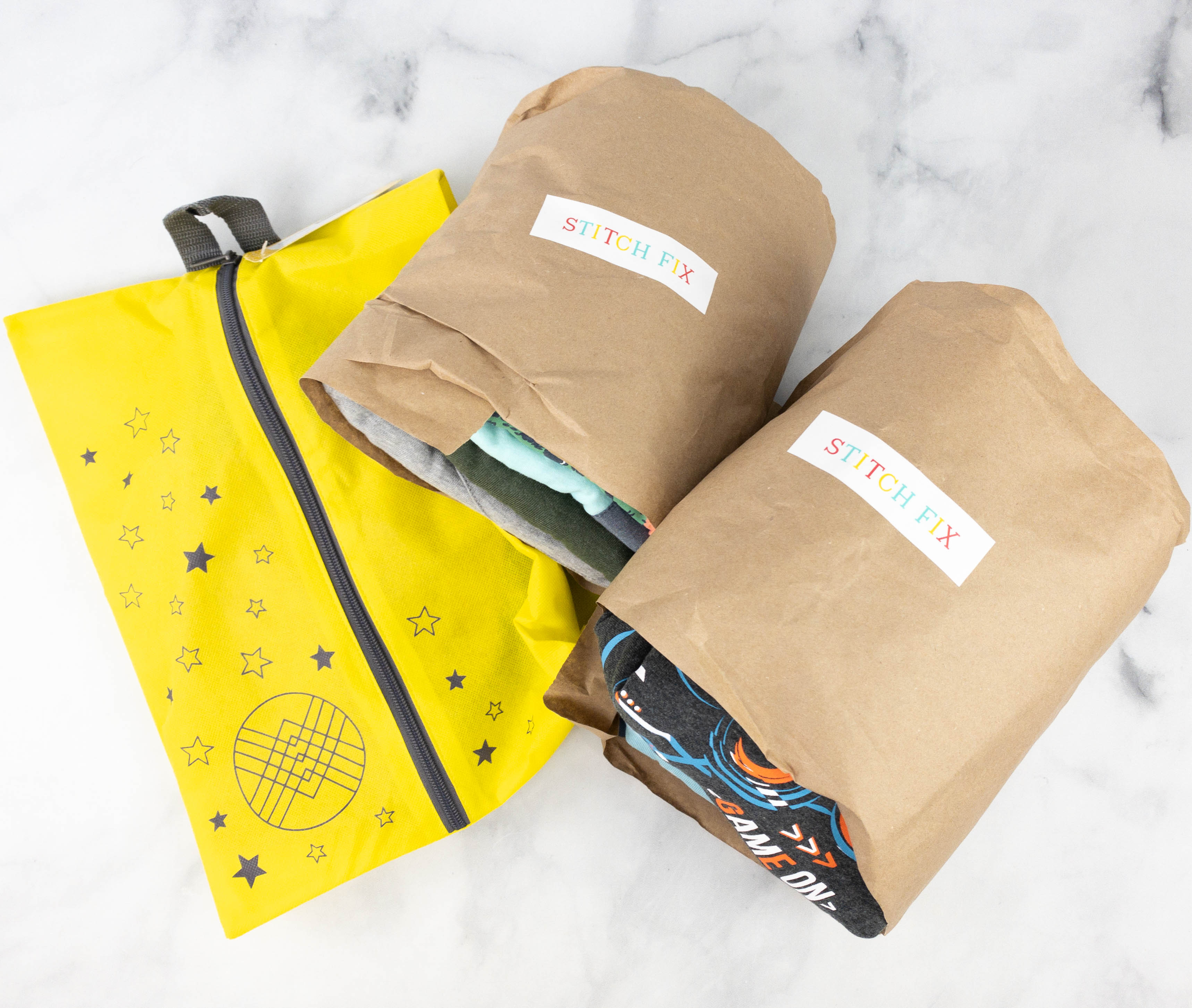 All the items were neatly packed in a brown paper, sealed with Stitch Fix sticker!
Everything in my box!
Teva Hurricane Xlt 2 Sandal ($40) Stitch Fix sometimes includes footwear in my kids' fix and they pack it in a cute reusable pouch to keep it safe.
This month's fix includes a pair of durable sandals from Teva. It features plain black soles and patterned straps.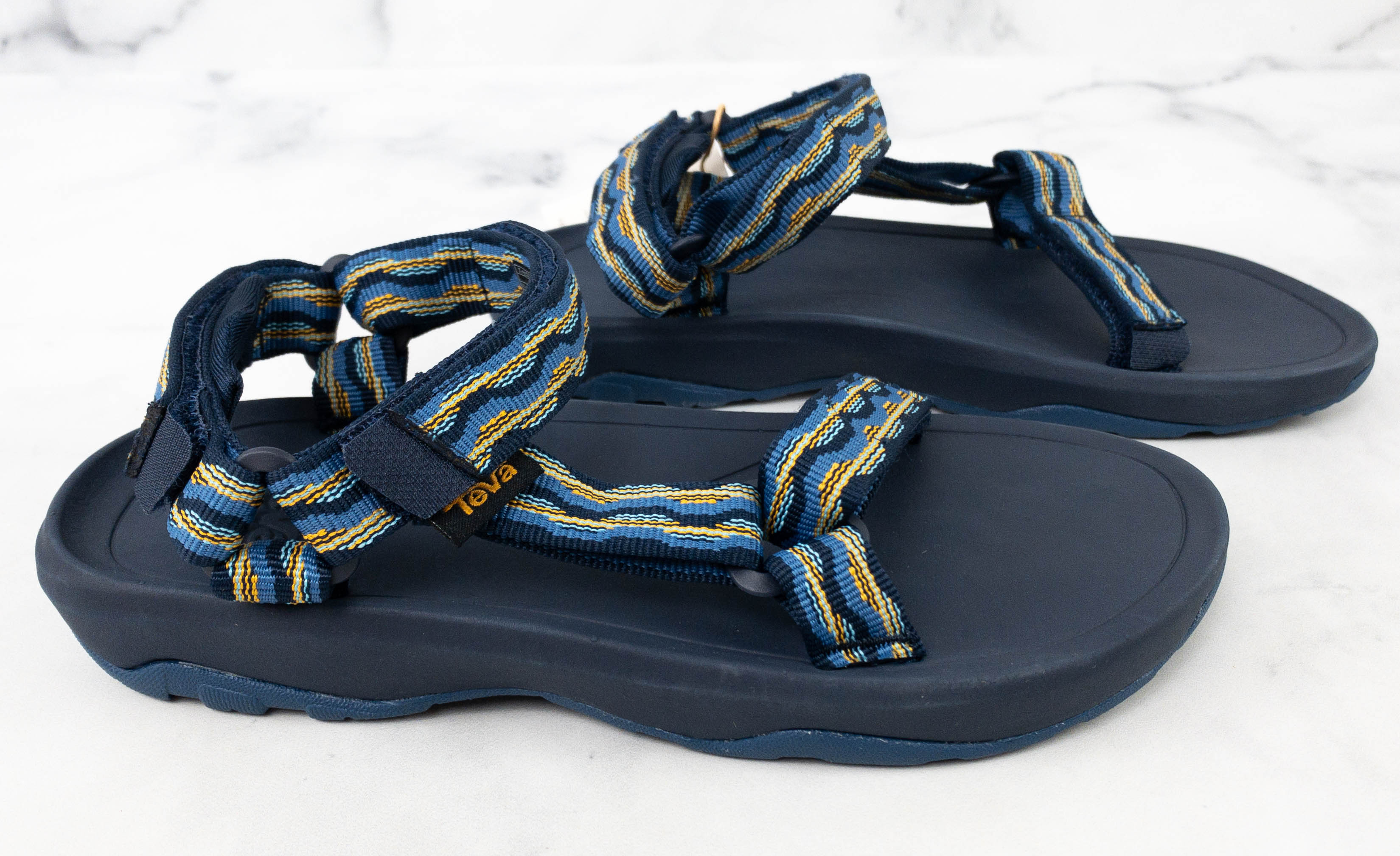 It has adjustable straps to provide a secure fit!
The soles are stylish and also provides a great grip, making it safe to use on most surfaces.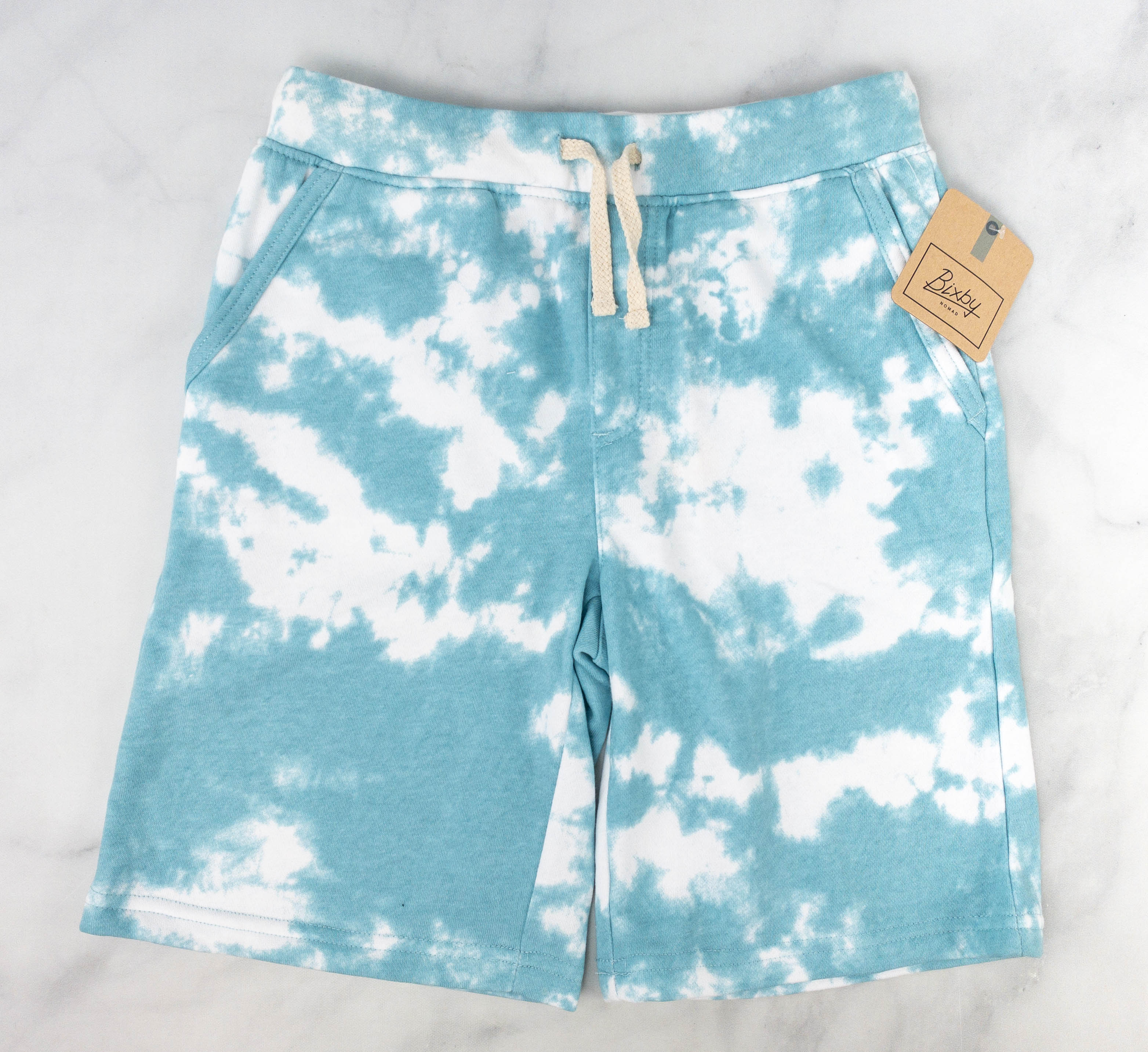 Bixby Nomad The Classic Tie Dye French Terry Short ($20) This short with a tie dye design is perfect for summer. The fabric used is soft and stretchable, making it comfortable to wear!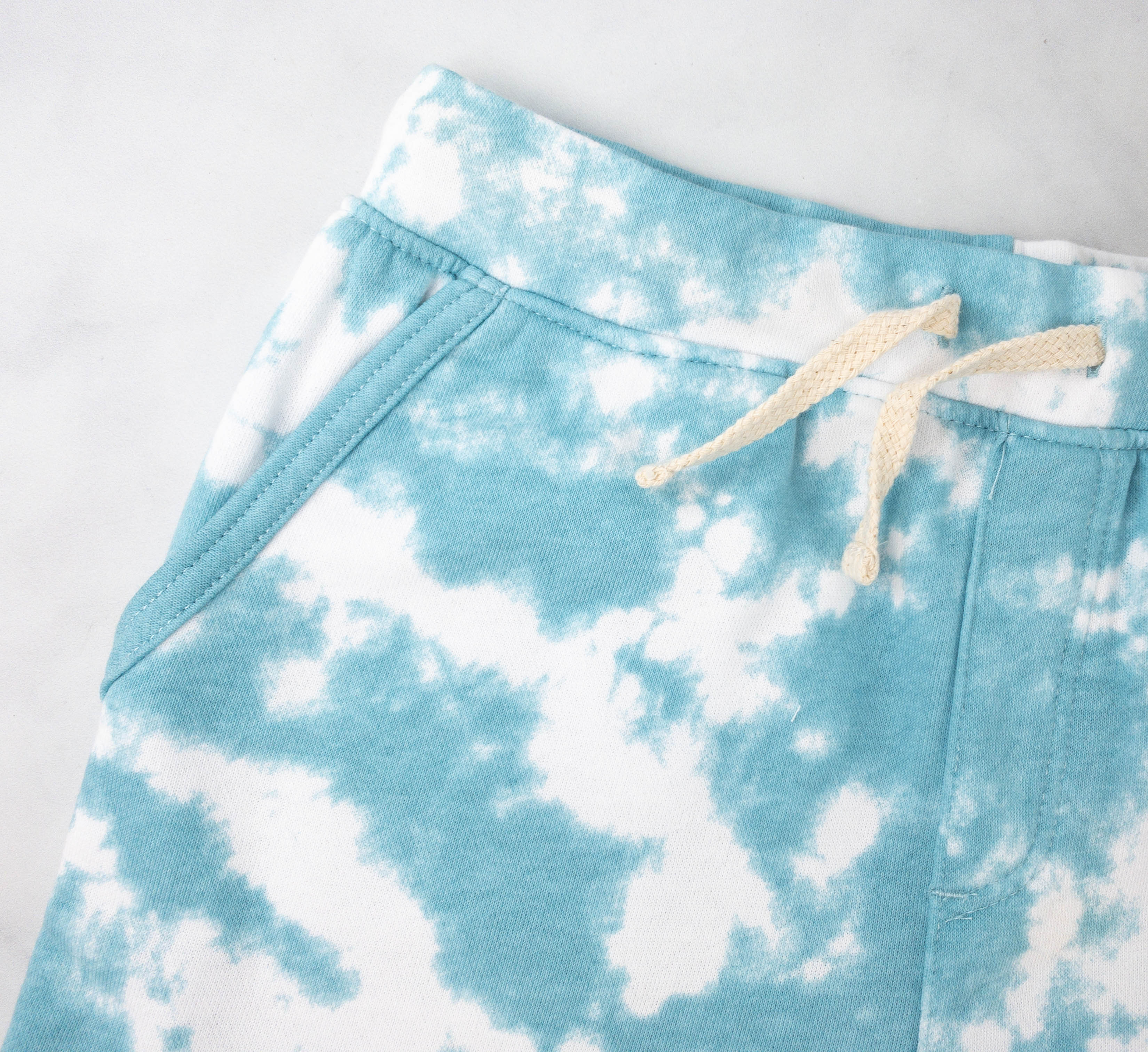 It also has 2 side pockets and a drawstring waist.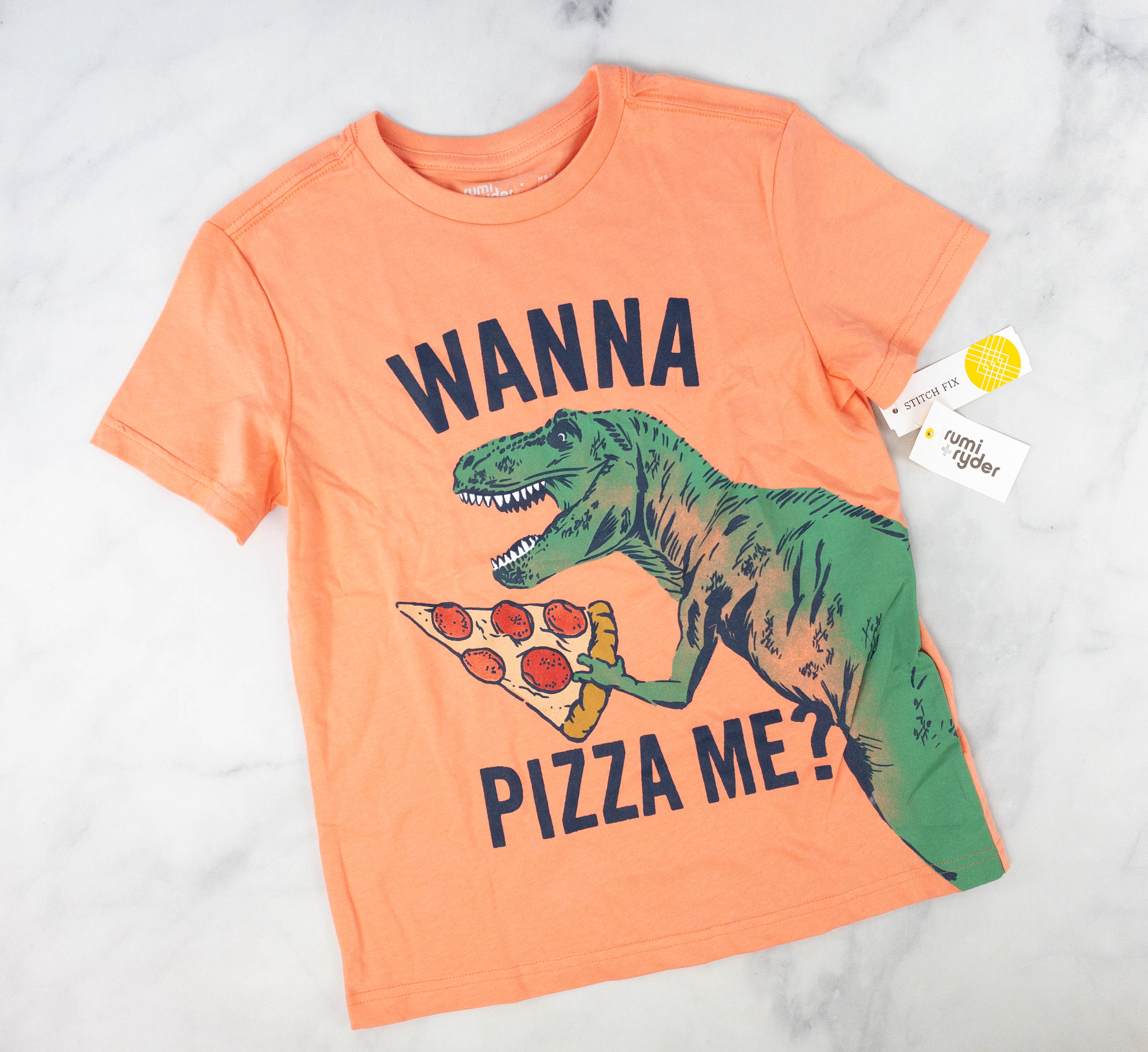 Rumi + Ryder The Classic Short Sleeve Graphic Tee ($14) It's a short sleeve graphic tee in peach. Whether paired with a short or a jogger, it's great to wear on any casual day.
My son likes the print so much because it's a cute dinosaur holding a slice of pizza!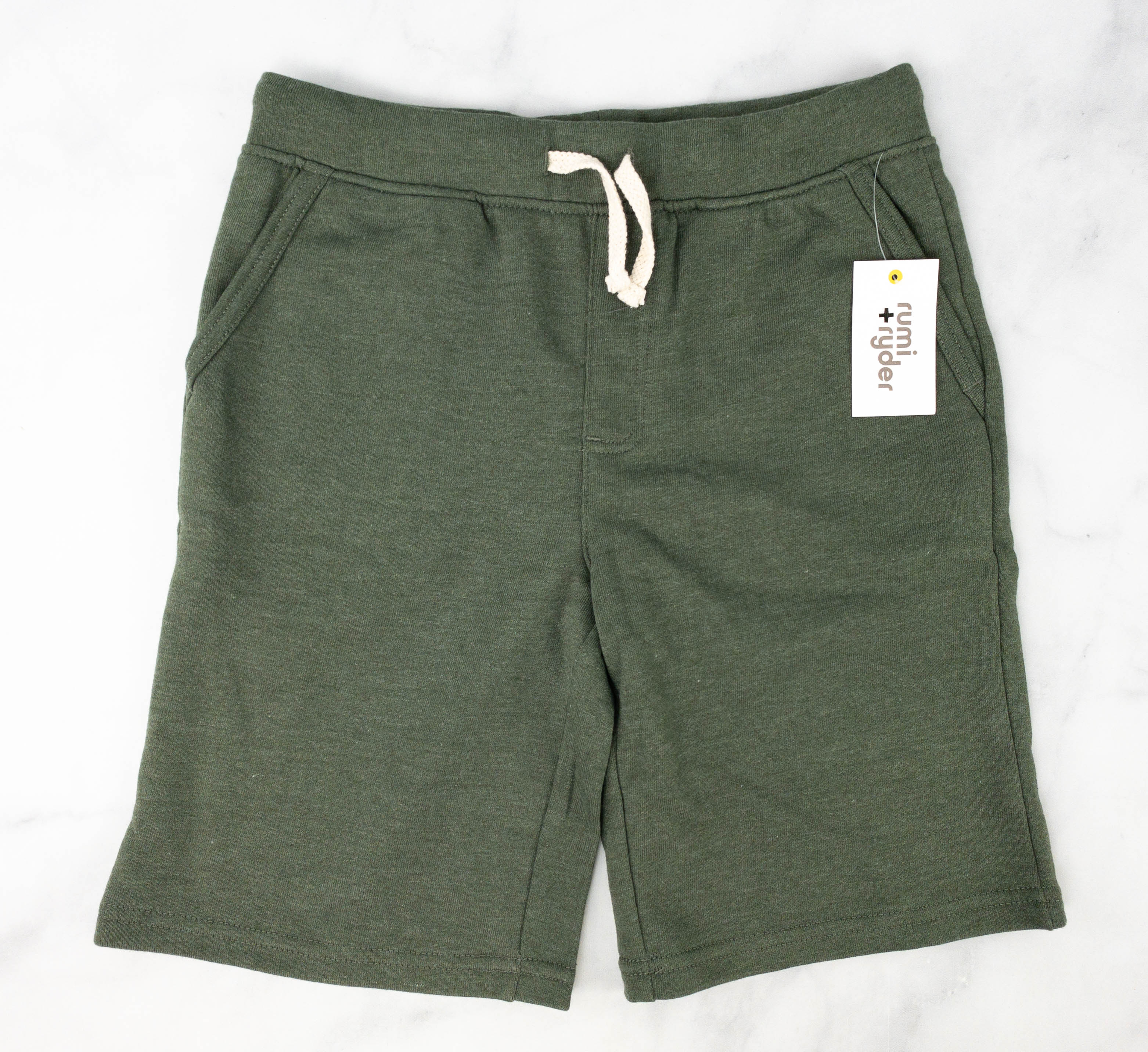 Rumi + Ryder The Classic French Terry Pull On Short ($16) Here's another short, and this time it's in plain gray, which makes it easy to pair with different tops.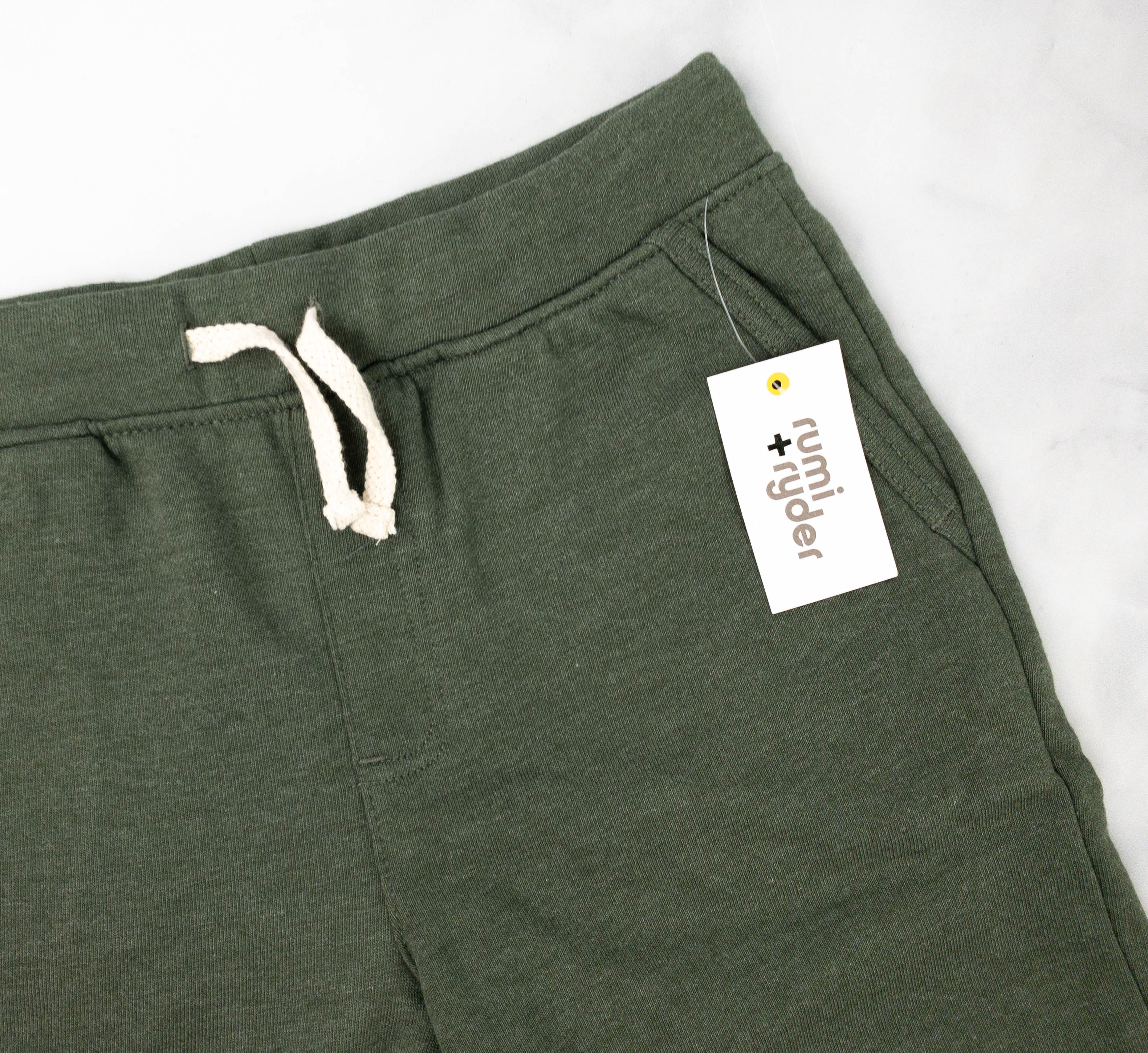 Just like the first short, it has an elastic waist and a drawstring to provide better fit. There are side pockets as well!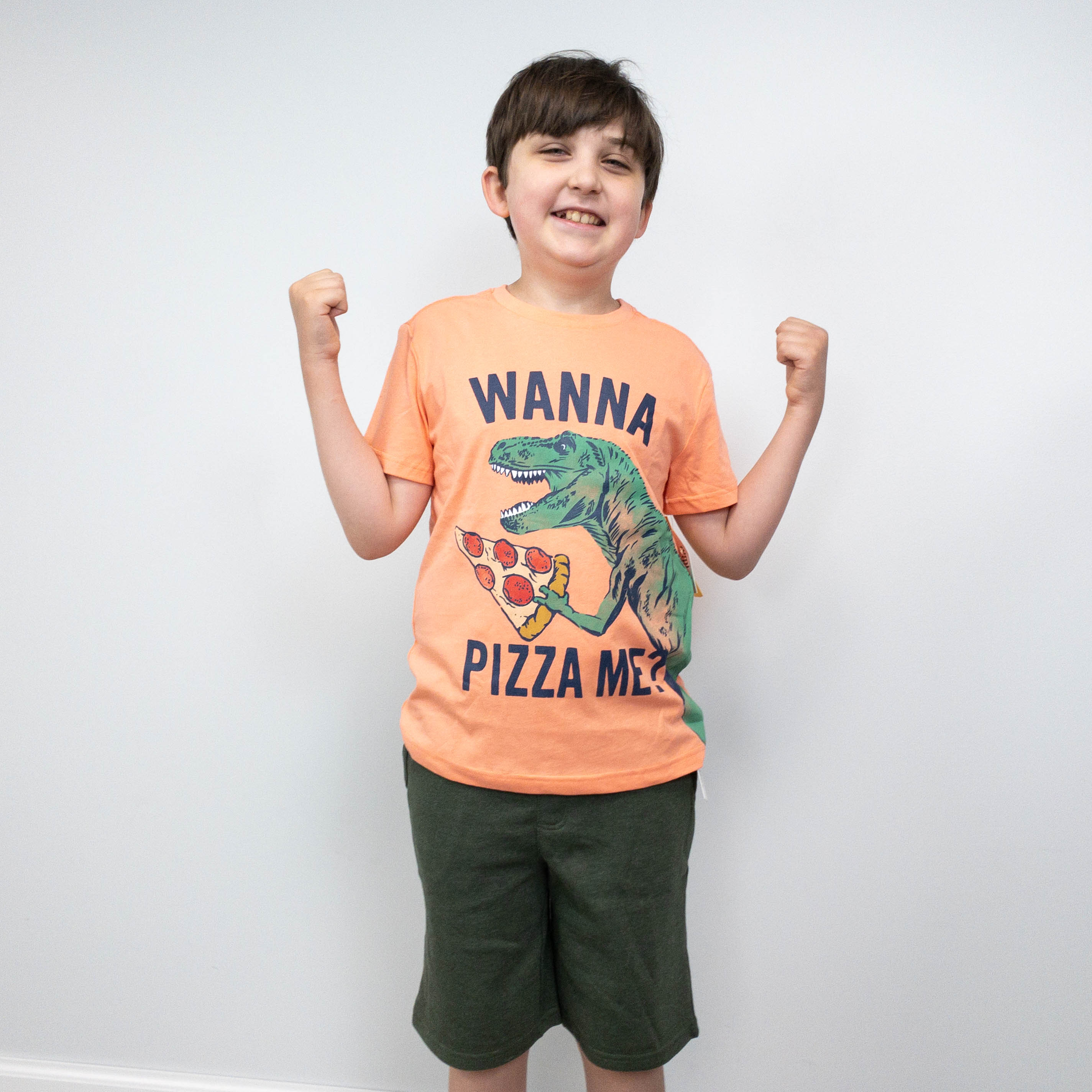 My son loves this t-shirt and short combination!
Rumi + Ryder The Classic Conversational Cotton Pocket Tee ($16) Another colorful item included in this month's fix is this cotton shirt with banana prints all over. It's made from lightweight fabric, keeping my son cool even on warm days.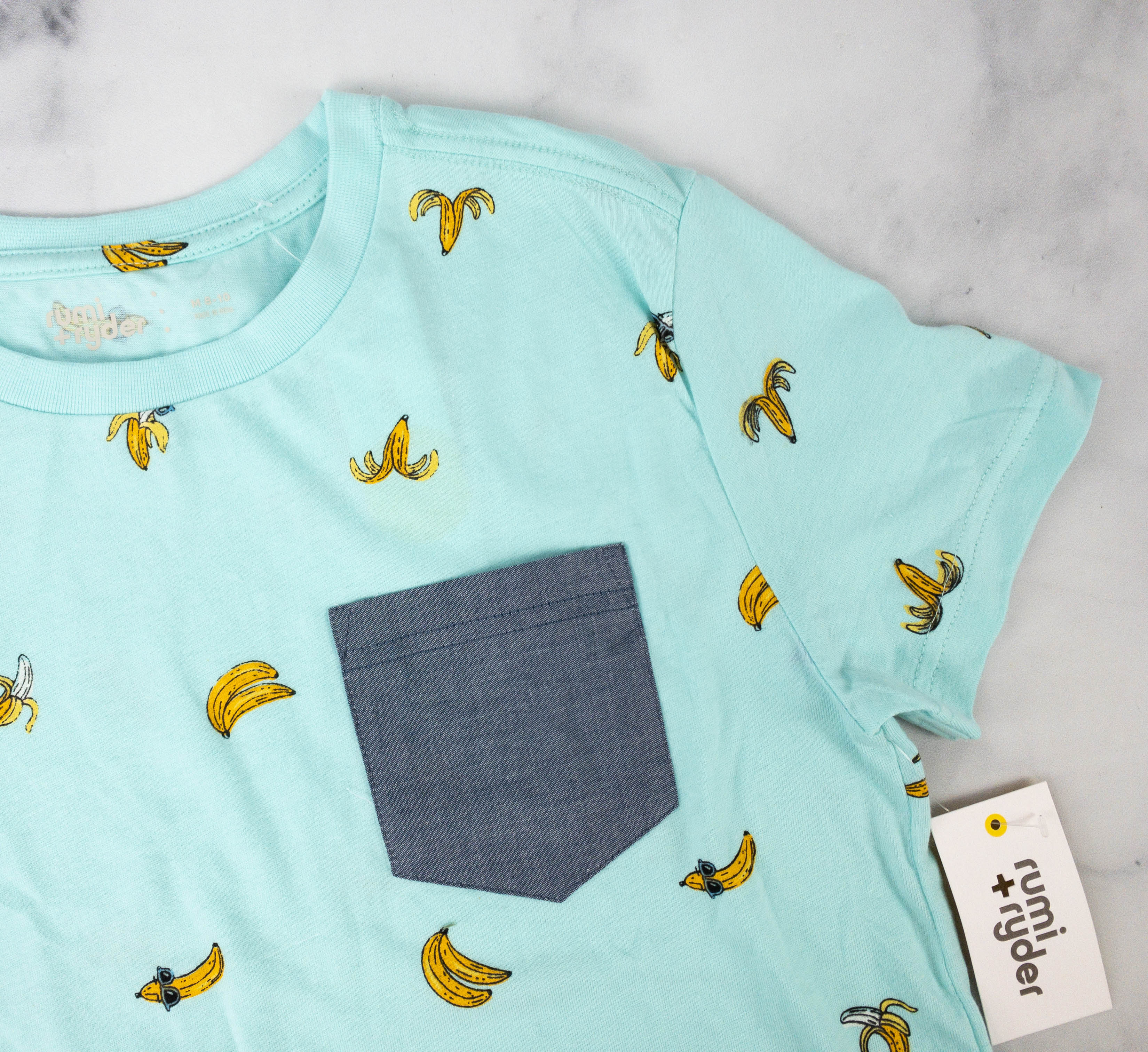 This light blue t-shirt also comes with a small chest pocket!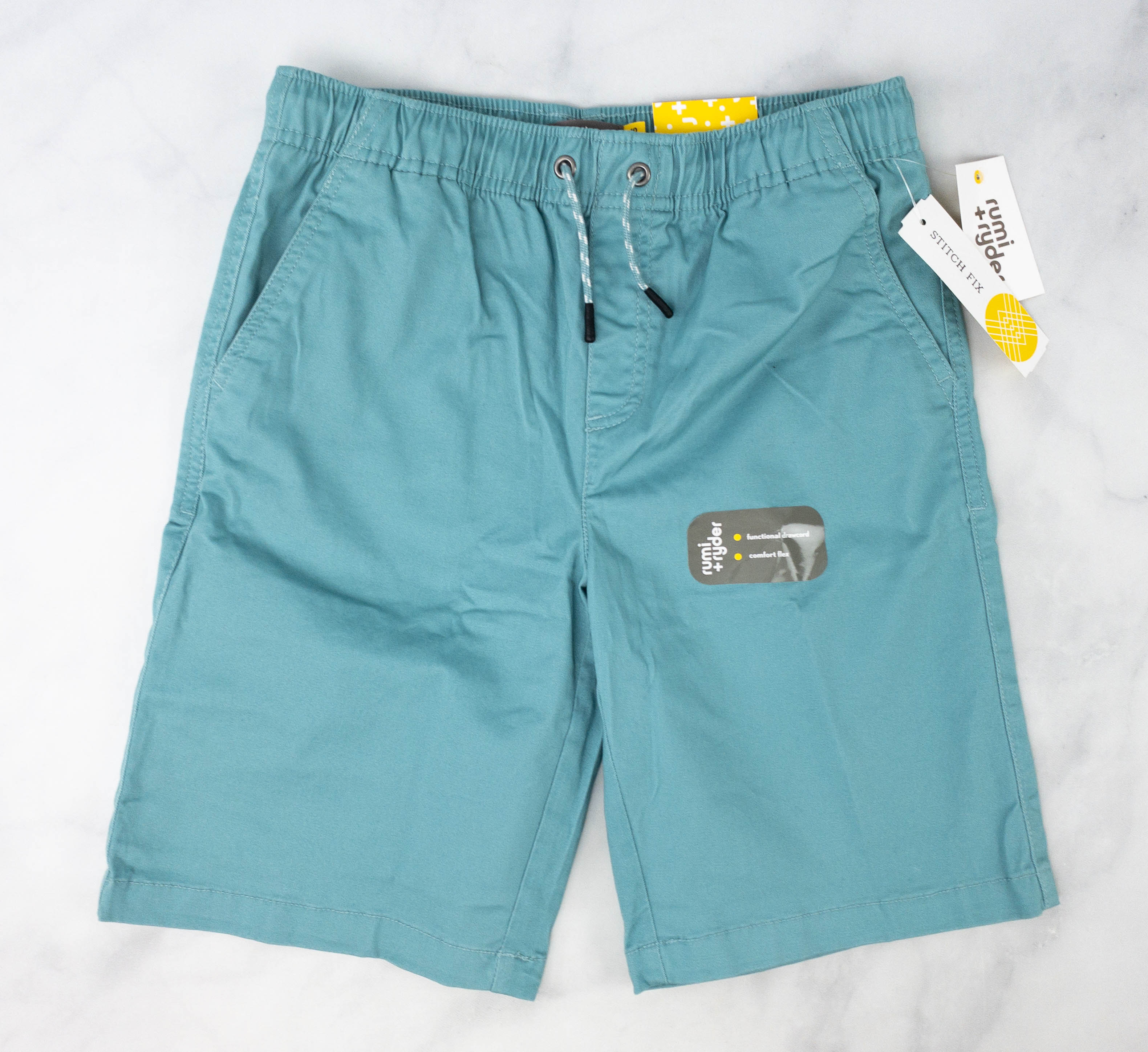 Rumi + Ryder The Classic Comfort Flex Stretch Twill Pull On Short ($20) To pair with the light blue top, here's a pull-on short in a slightly darker shade.
It has an elastic waist and drawstrings for the wearer's comfort.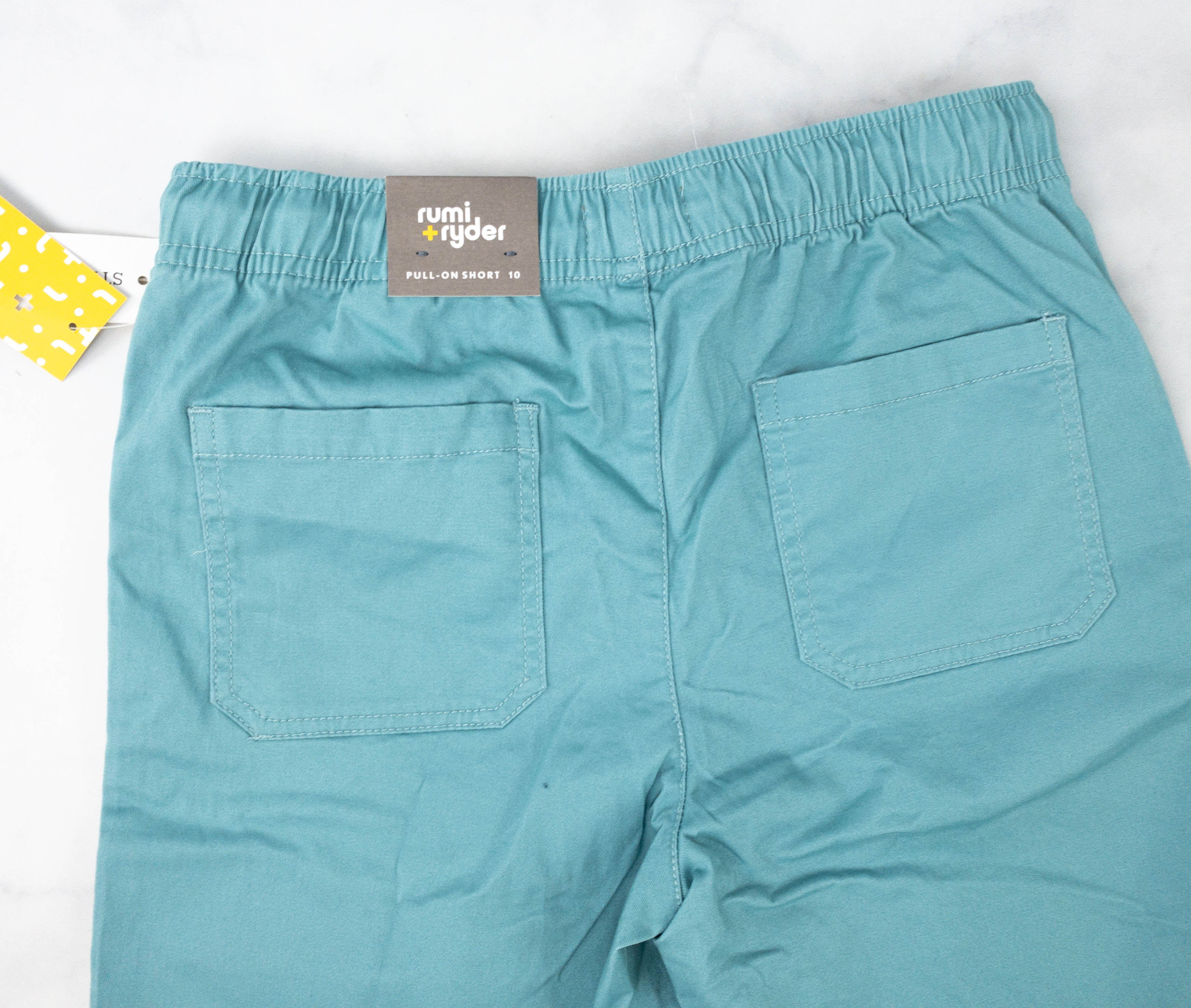 There are also 2 back pockets to make room for more items.
As expected, the banana t-shirt and the short look great together!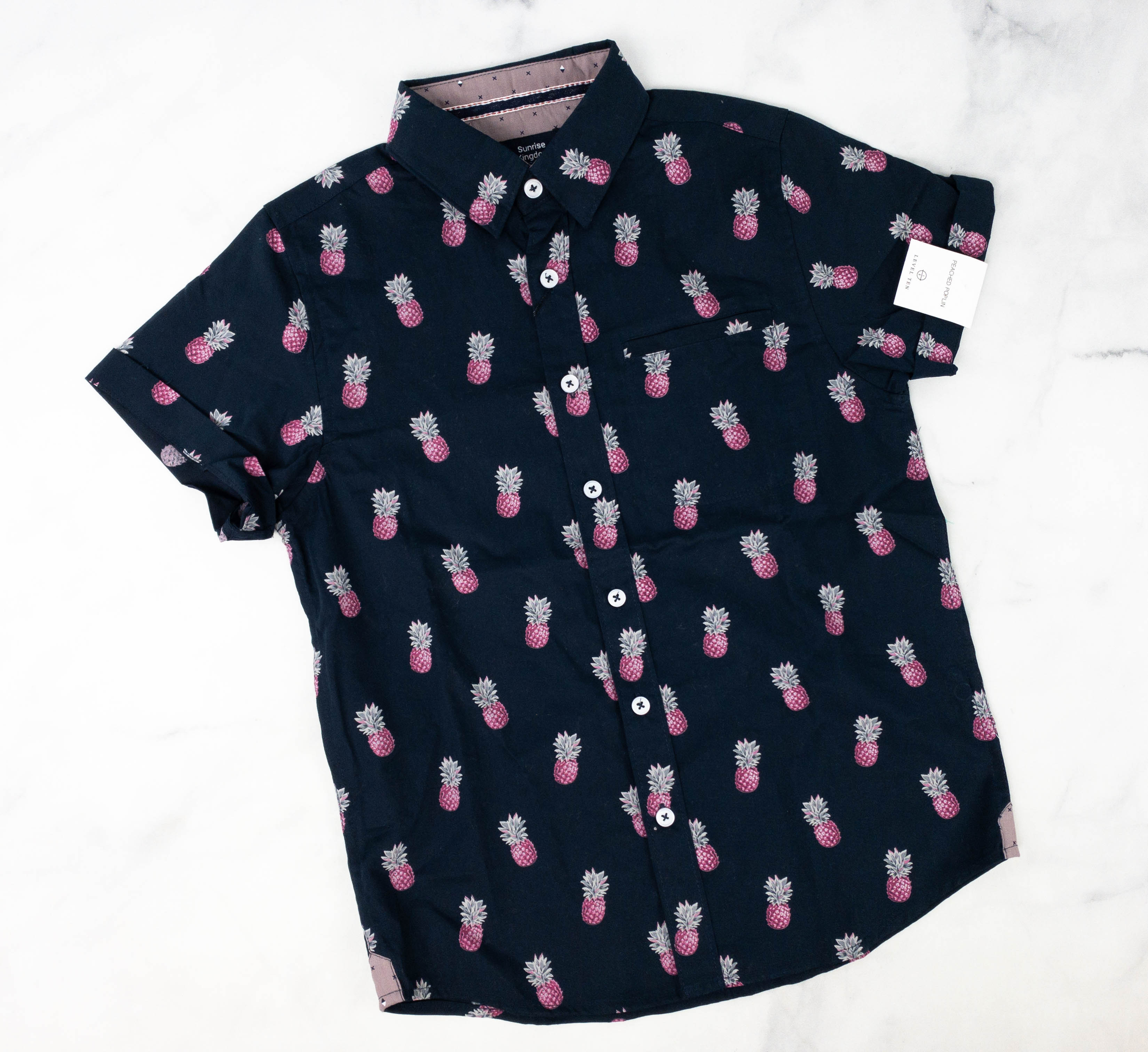 Sunrise Kingdom Jamie Short Sleeve Printed Woven ($20) For a more formal (but still fun) look, my son's fix includes a navy blue polo shirt with lots of pineapple prints on it!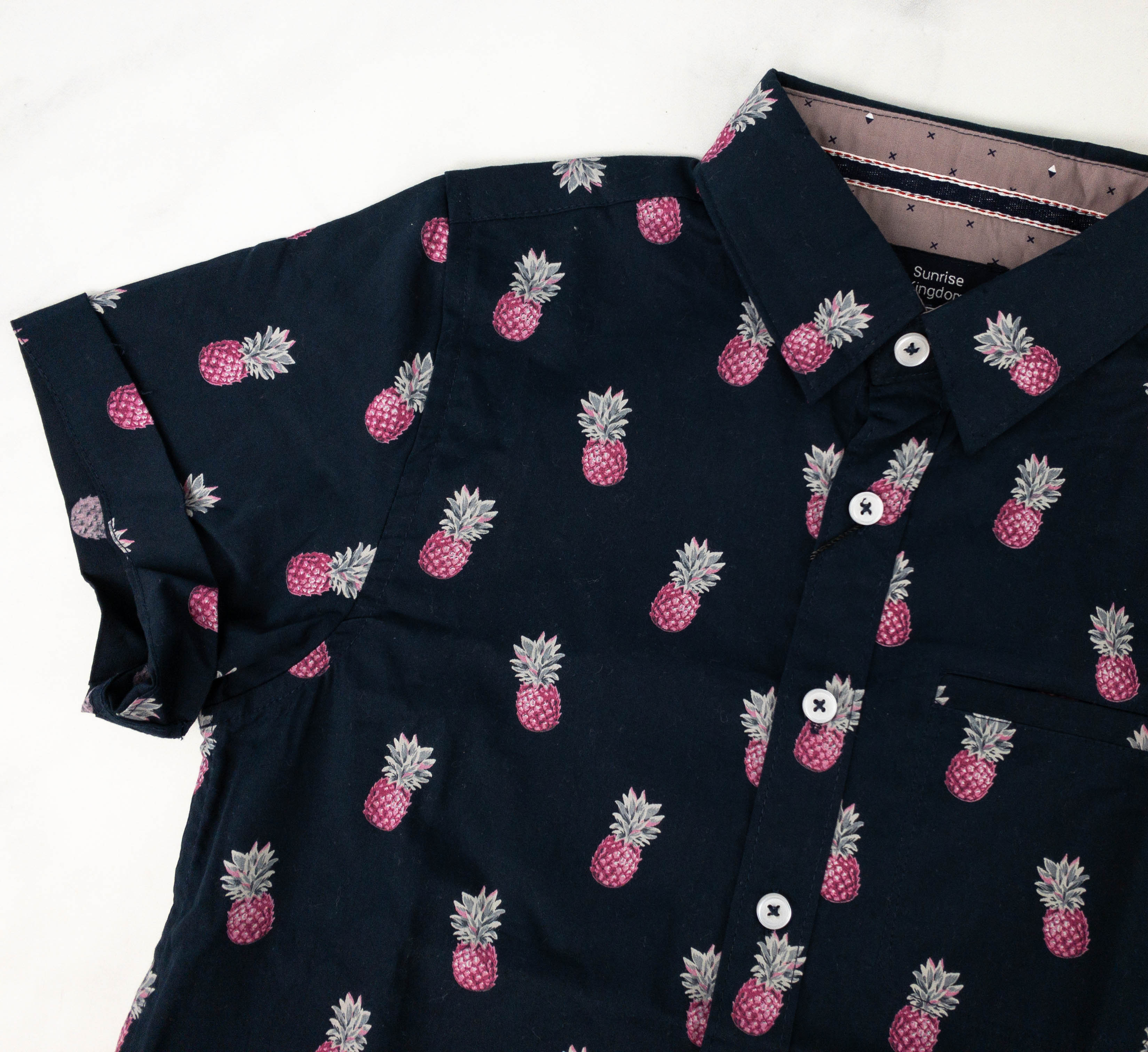 It has white buttons and it also has a folded sleeve for a relaxed feel.
The hoop at the back enables the shirt to be hung properly when not in use.
Sovereign Code Alfred Reinforced Knees Knit Jogger ($20) Since my son loves joggers, his fix includes two of them! The first jogger is in dark blue and also has a reinforced knee structure to keep up with his activities.
Aside from the 2 side pockets, it also has an extra front pocket secured by a zipper.
Sovereign Code's brand tag is stitched at the jogger's back pocket.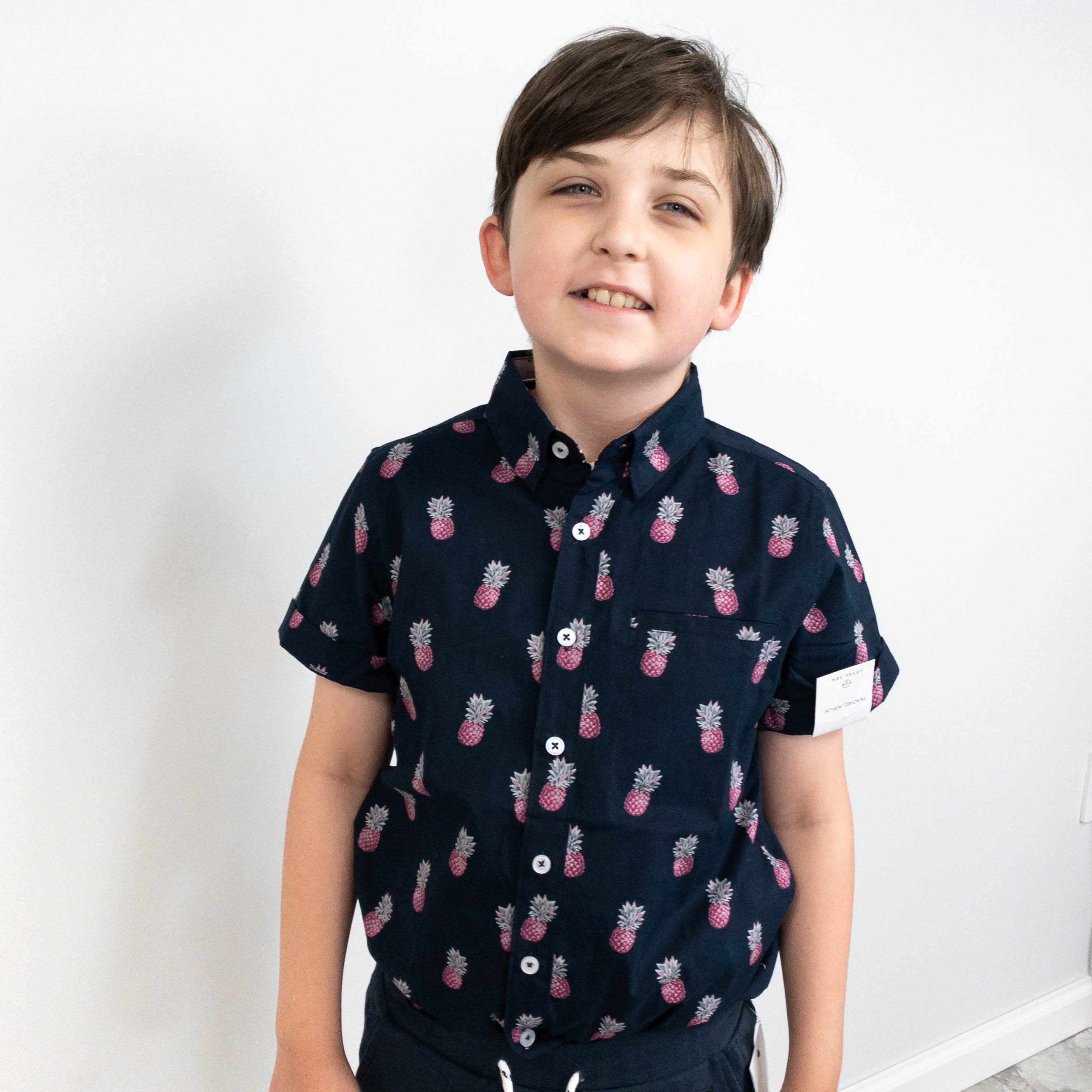 My son looks good wearing the short sleeved polo and jogger!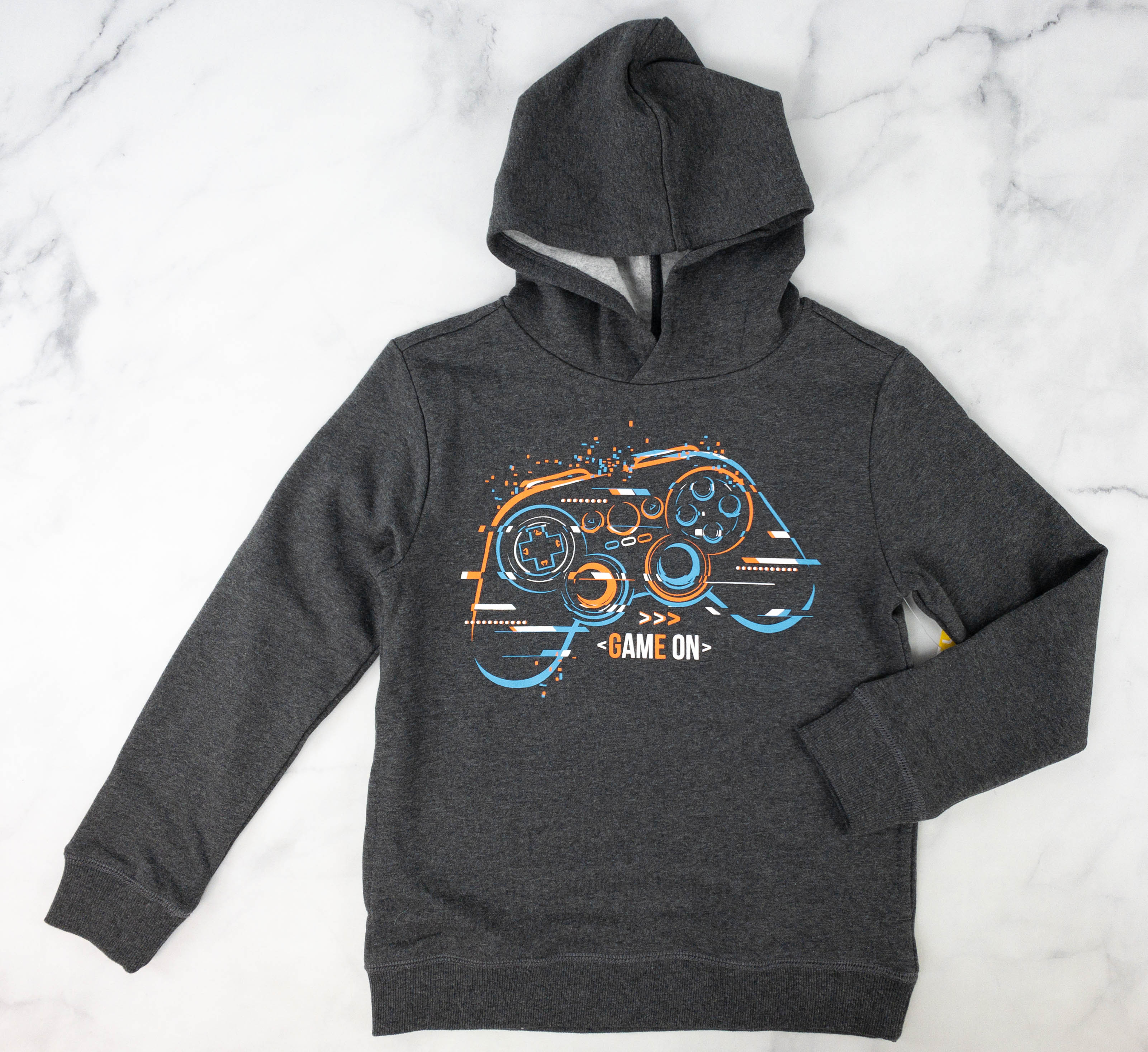 Rumi + Ruder The Classic Fleece Pullover Graphic ($24) Just in case it gets cold, my son received a new pullover in gray.
The print features a popular console controller with the words "Game on"!
Aside from the hoodie, it also has ribbed cuffs to make sure that he stays warm while wearing it!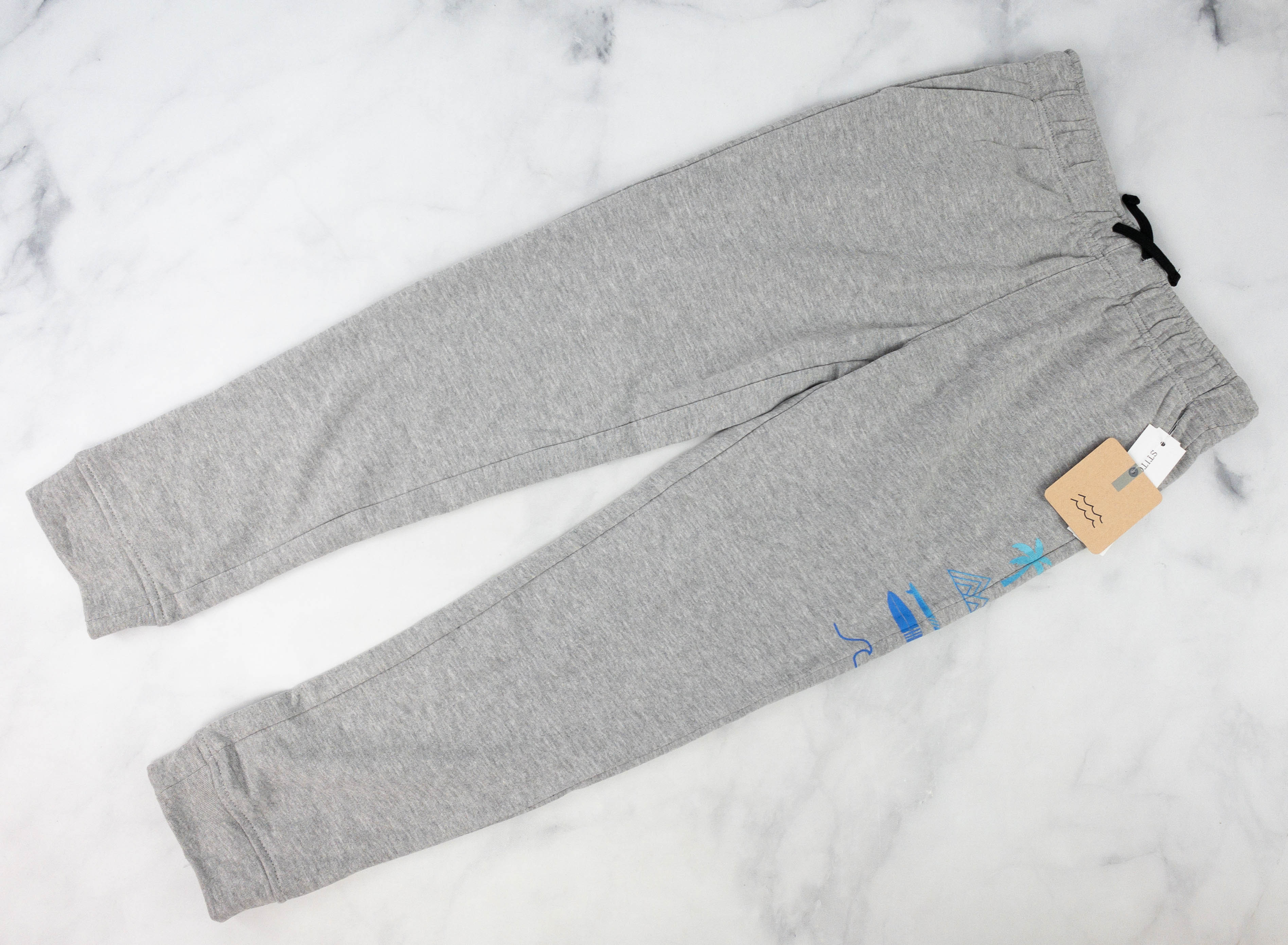 Bixby Nomad The Everyday Knit Jogger ($20) The second jogger came in light gray. It also has a loose and comfortable fit.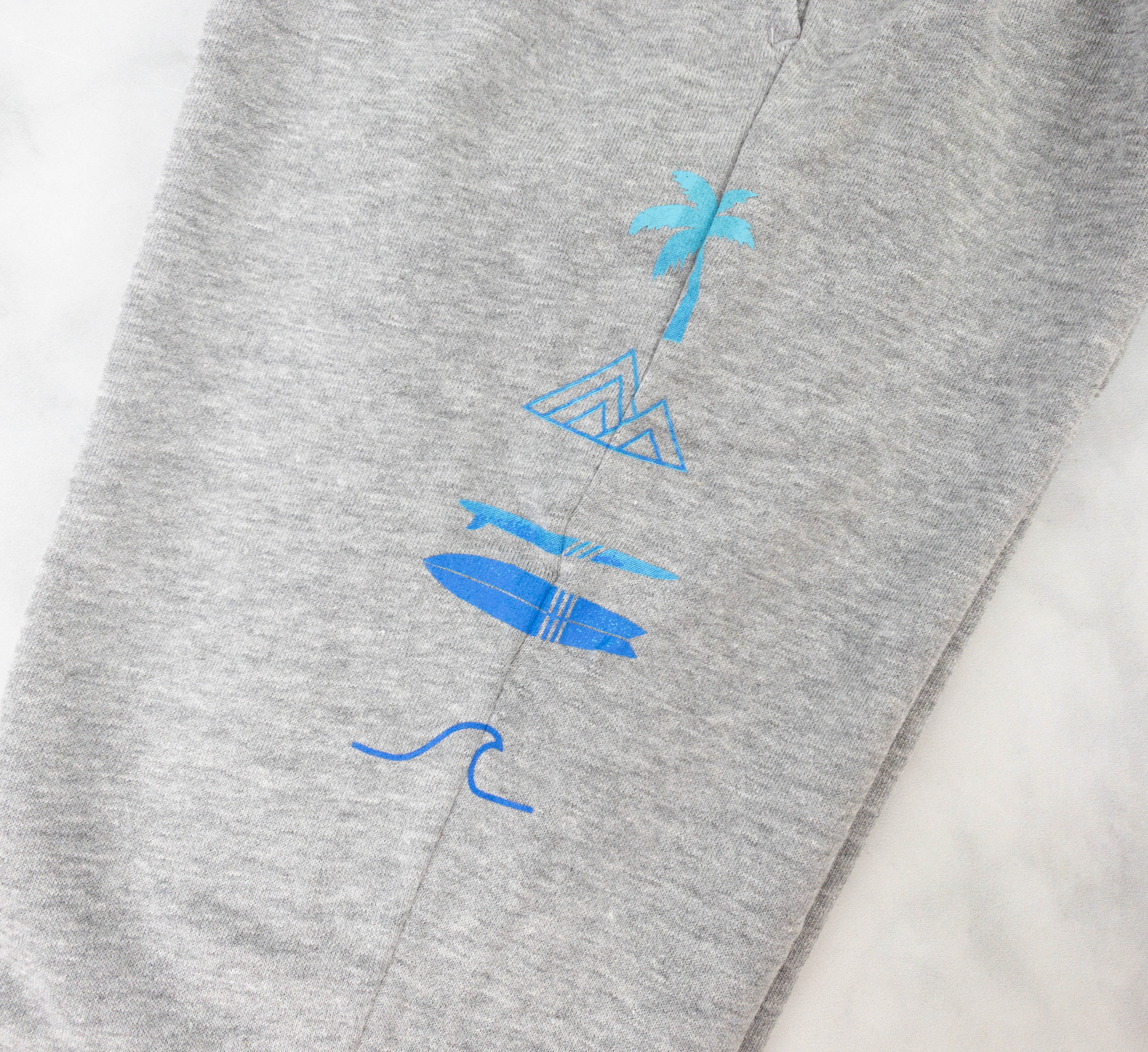 There are beach inspired prints located at the leg part of the jogger.
This is such a cozy pair! Game on for sure – what a comfy gaming outfit!
This month's fix was a good one! It included cute tees and shorts, as well as a hoodie and jogger pants. There's even a durable pair of sandals to keep my son's feet comfortable especially when outdoors. My son loved everything, and his favorite is none other than the dinosaur tee! He likes wearing it with the gray shorts on hot days, and with joggers on colder days. This styling service is indeed a great and convenient way to get fresh and stylish clothes for my kids. There's a choice to return the items that doesn't fit their style and it's pretty convenient because the return mailer is already provided!
Are you getting the Stitch Fix Kids box too?