PostBox by Postmark'd Studio is a monthly paper & stationery subscription. Every box costs $25 a month plus shipping and contains a variety of handcrafted greeting cards, postcards, stamps, and other stationery items. There's a new theme to look forward to every month, and they even send random gifts on some months, so you don't want to miss a box! Also, you can save on longer subscription plans!
DEAL: Get 40% off or $10 off your first box when you sign up for a 3-month subscription. Use the code HS404ME.
Postmark'd Studio's greeting card subscription is a reader fave – it made the list in our 2021 readers' choice picks of best stationery and greeting card subscriptions!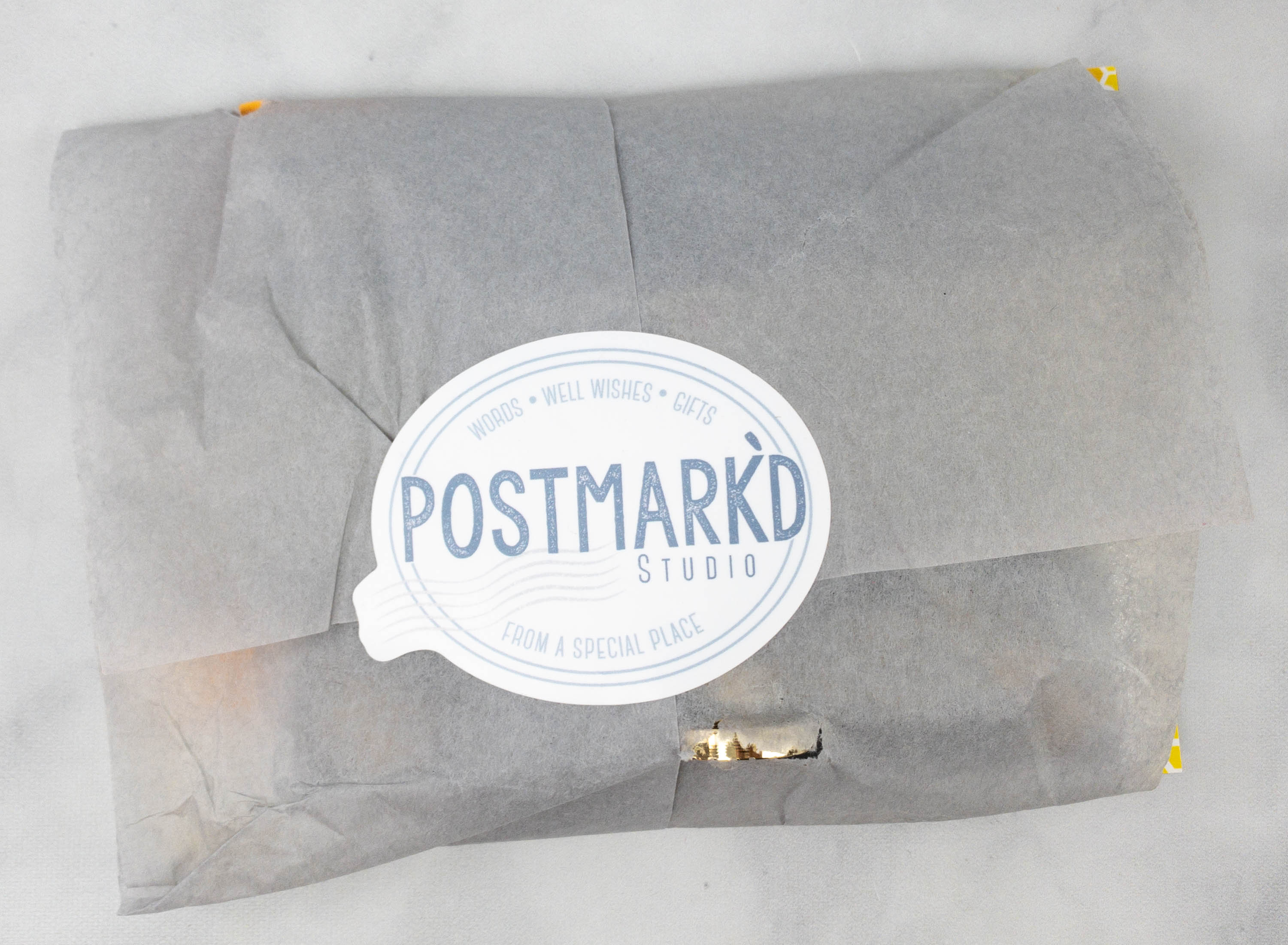 The items were wrapped in paper, sealed with a sticker featuring the Postmark'd logo.
The presentation is really cute. The items were even bundled up with a white and yellow string and a beautiful printed paper.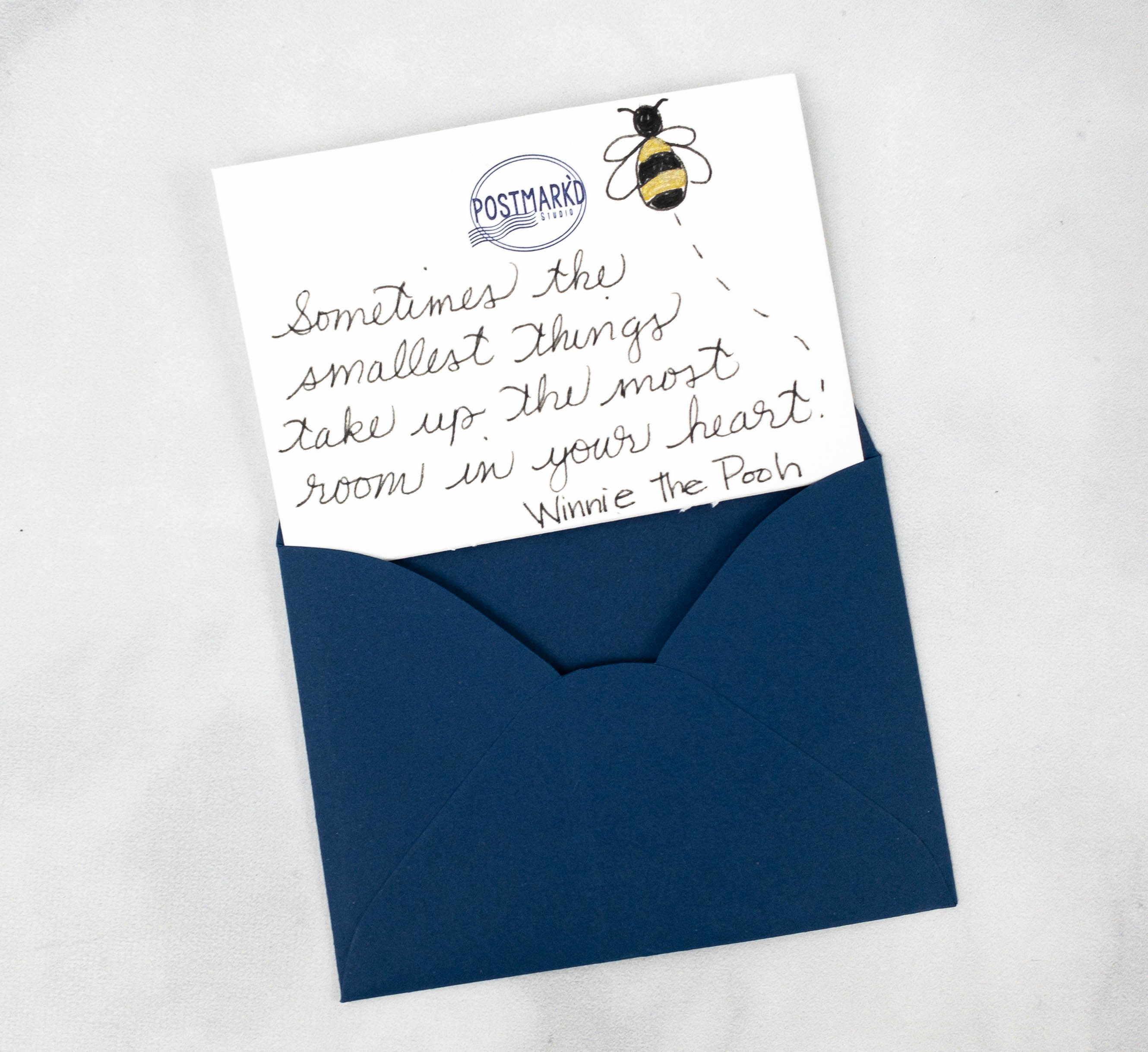 Here's a blue envelope with a handwritten note inside.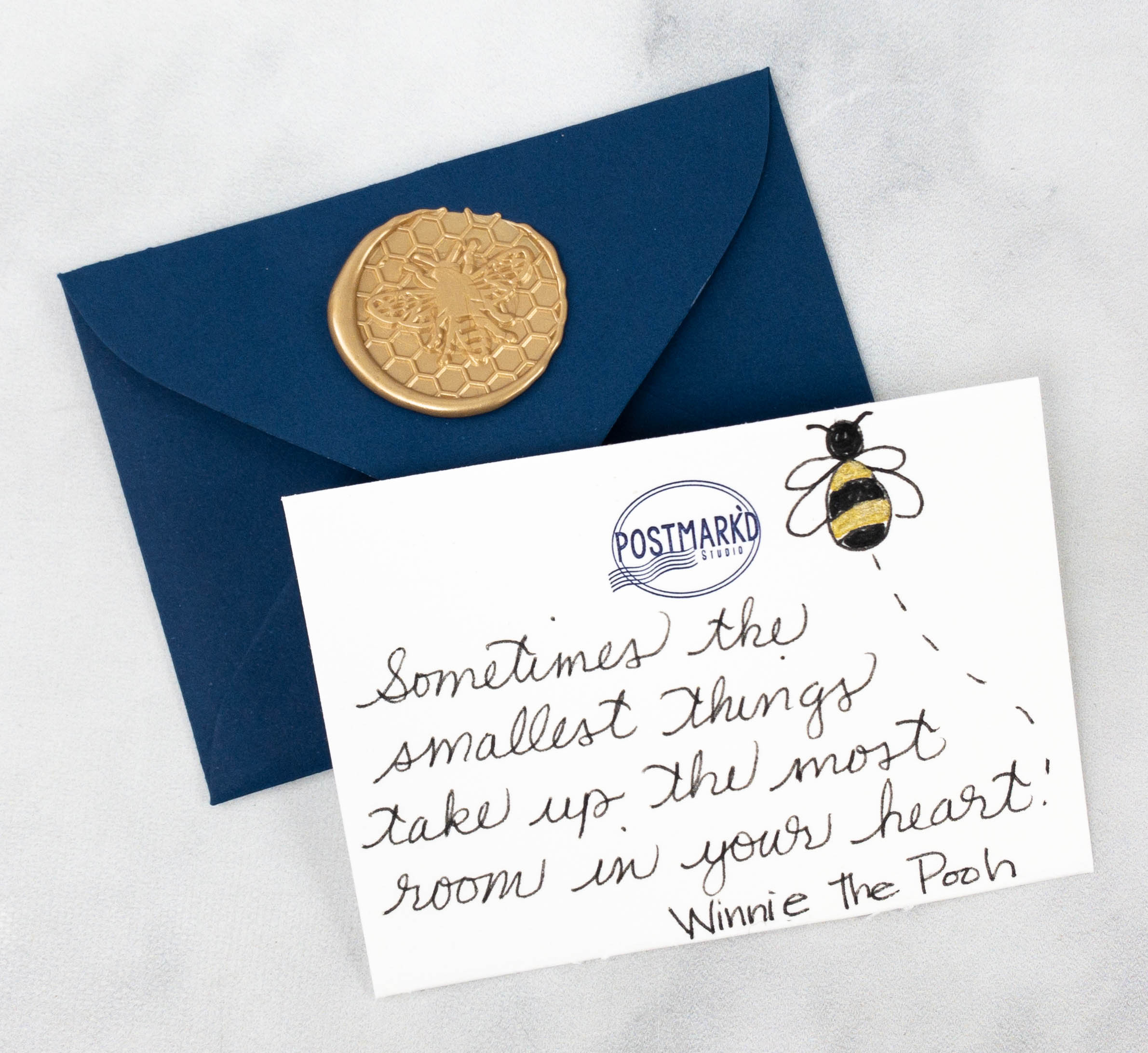 Sometimes the smallest things take up the most room in your heart. -Winnie The Pooh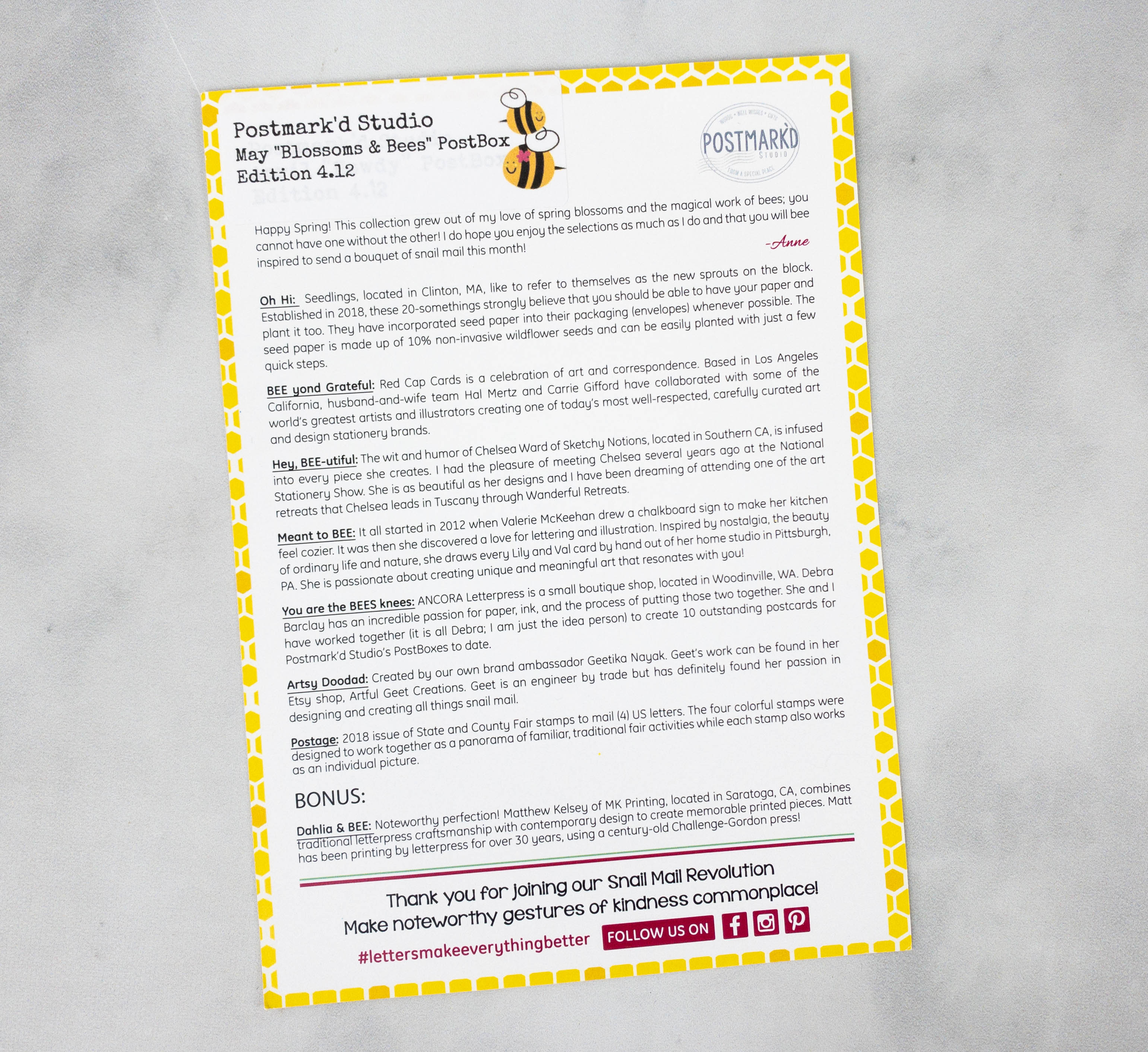 The information card lists all of the products in the box. The theme for May is Blossoms & Bees.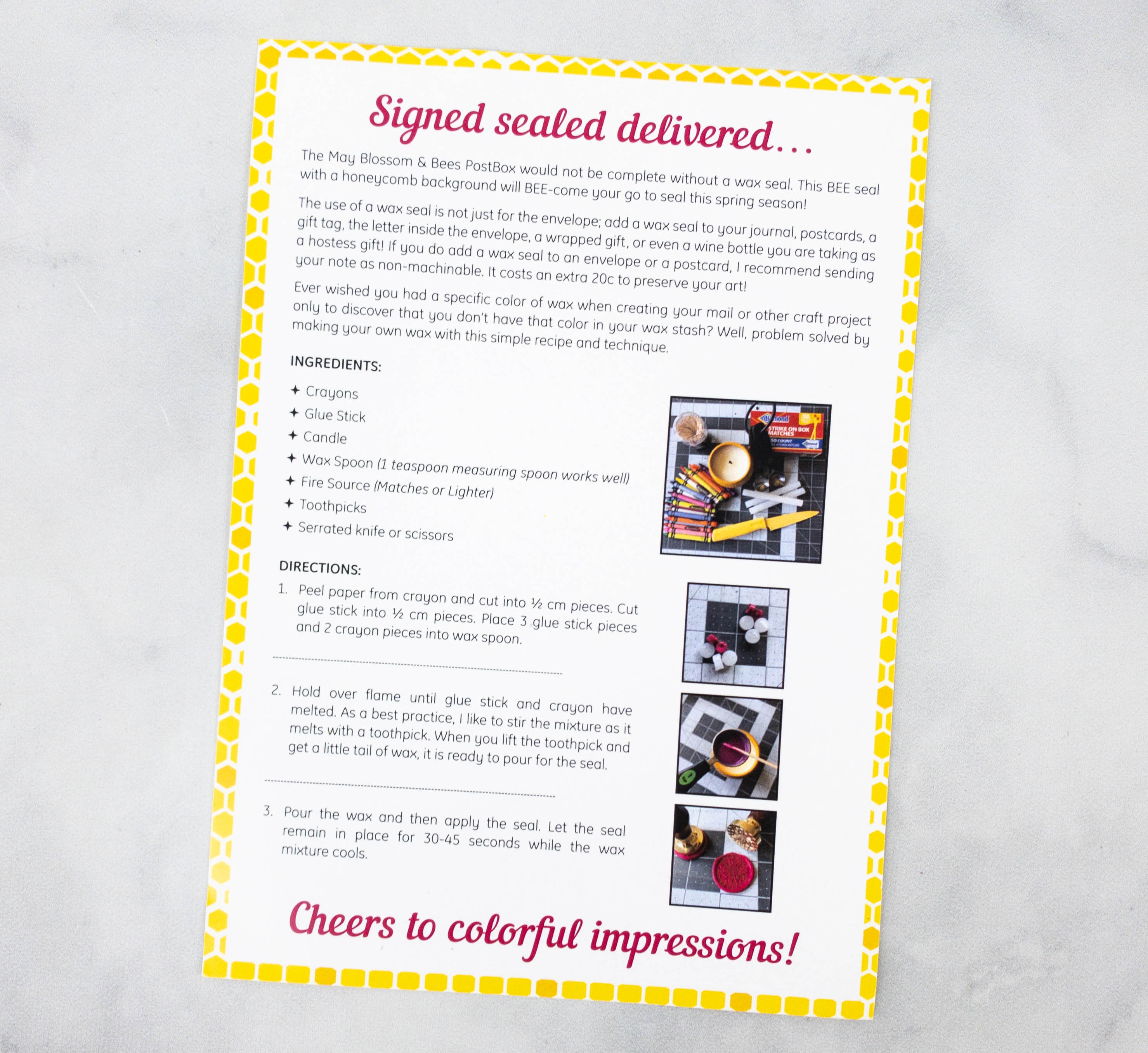 The flip side of the card shows how to use the wax sealer.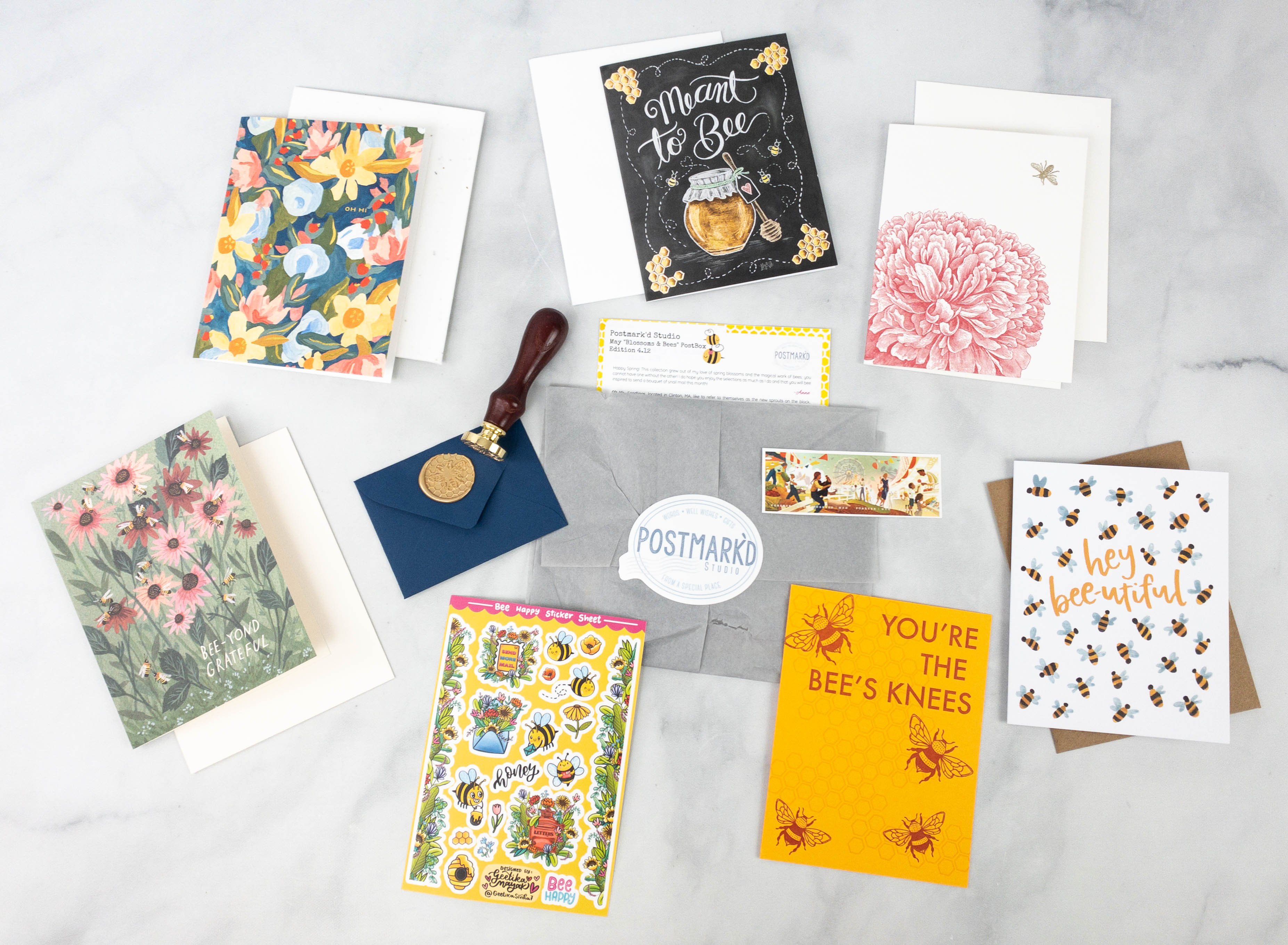 Everything in my box!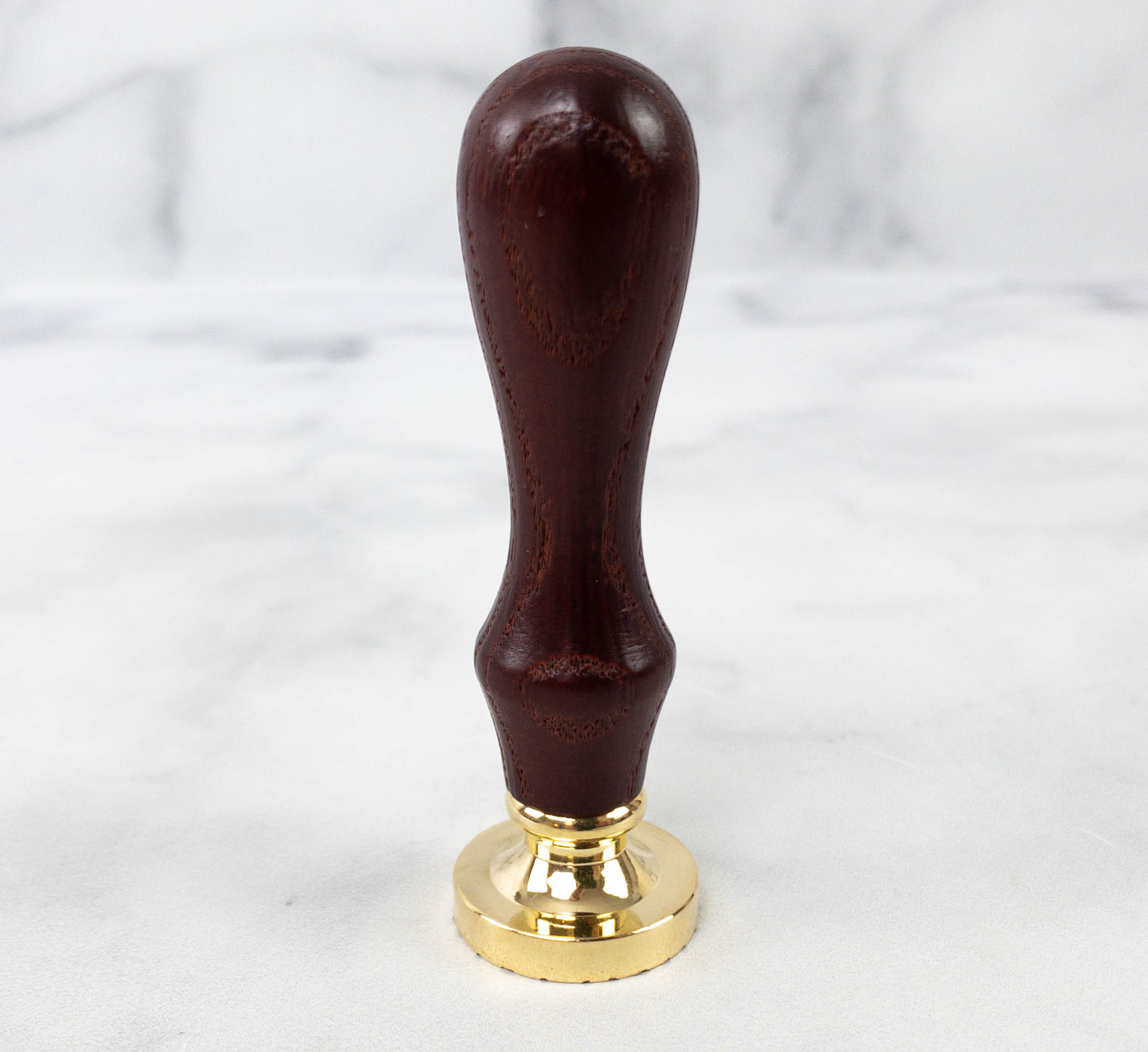 Wax Seal Stamp. The artsy doodad in this month's box is a wax seal stamp! This is useful for sealing letters and for other craft projects.
The design features a bee with a honeycomb pattern, which is the same as the one on the blue envelope!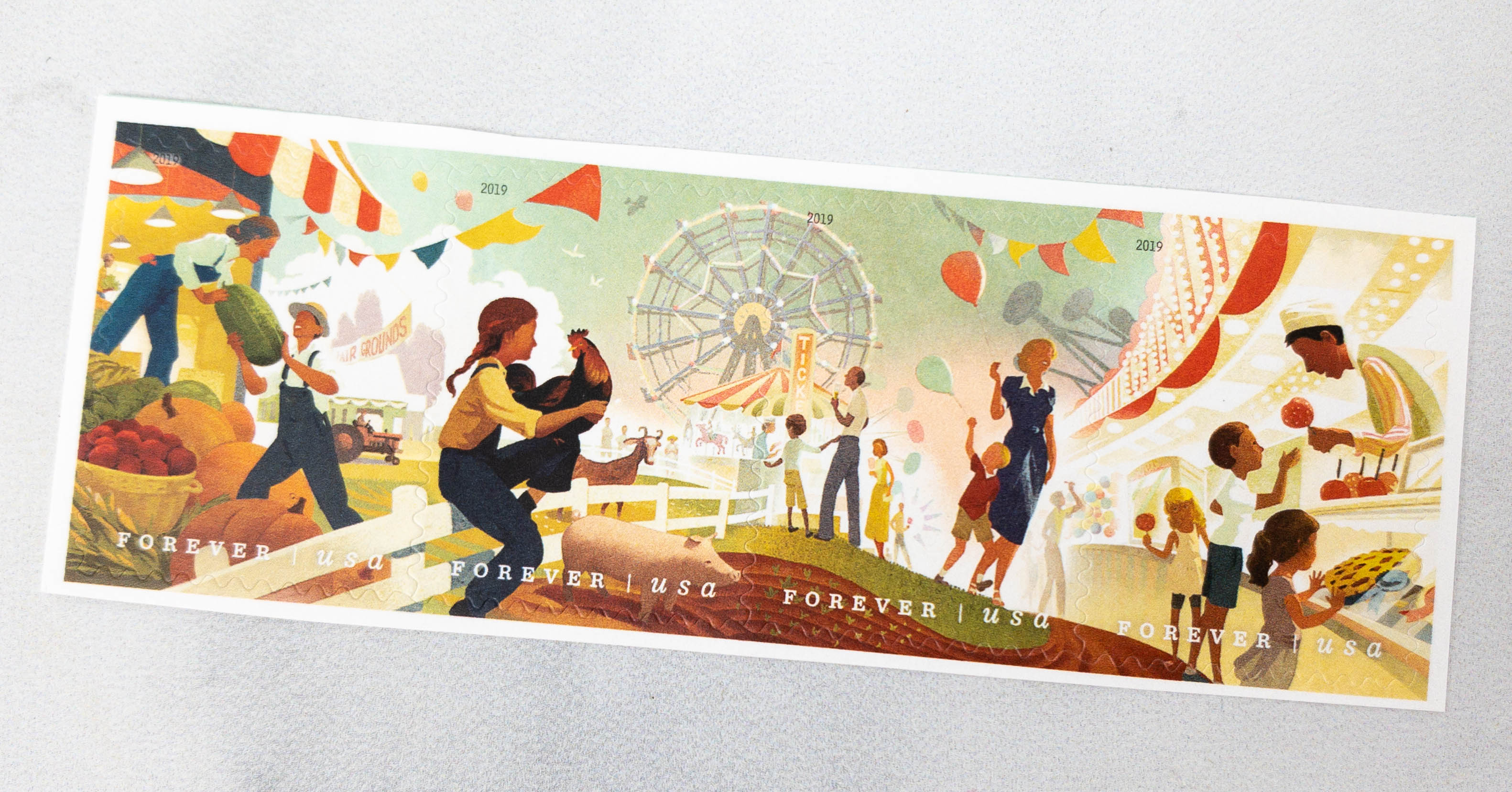 Postage. Each box also includes a bunch of beautiful stamps that I can use for my snail mail. This month, I received 4 pieces and the whole set makes up a lively scene at the carnival!
Bee Happy Sticker Sheet. Here's an adorable sticker sheet filled with flowers, honey, and cute little bees! I love the side pieces because they can be used as border stickers for journals or scrapbooks.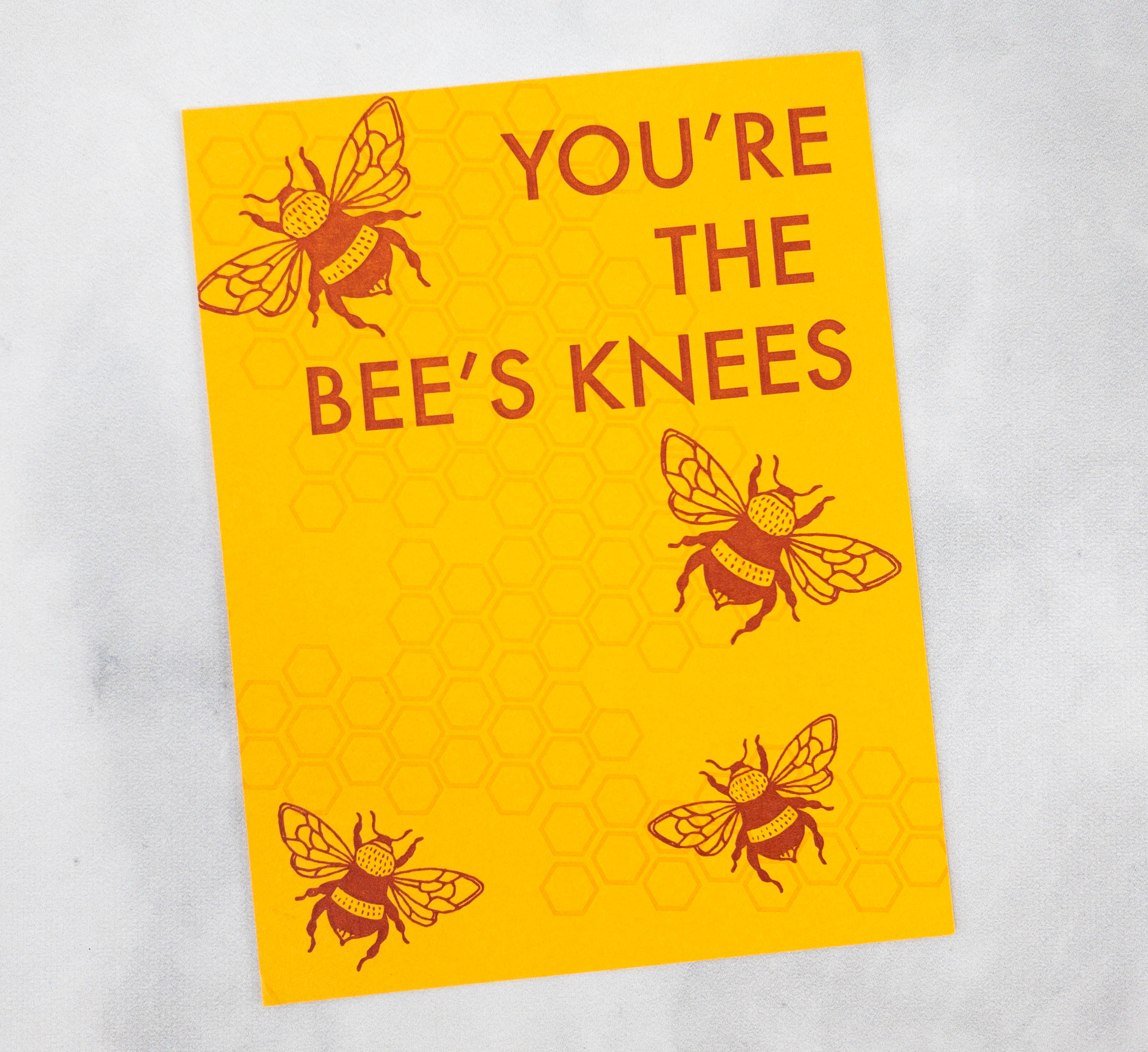 You're The Bee's Knees. Here's a bright yellow postcard that says "You're The Bee's Knees"! For those who are not familiar, it's an idiom which means excellent or very high quality.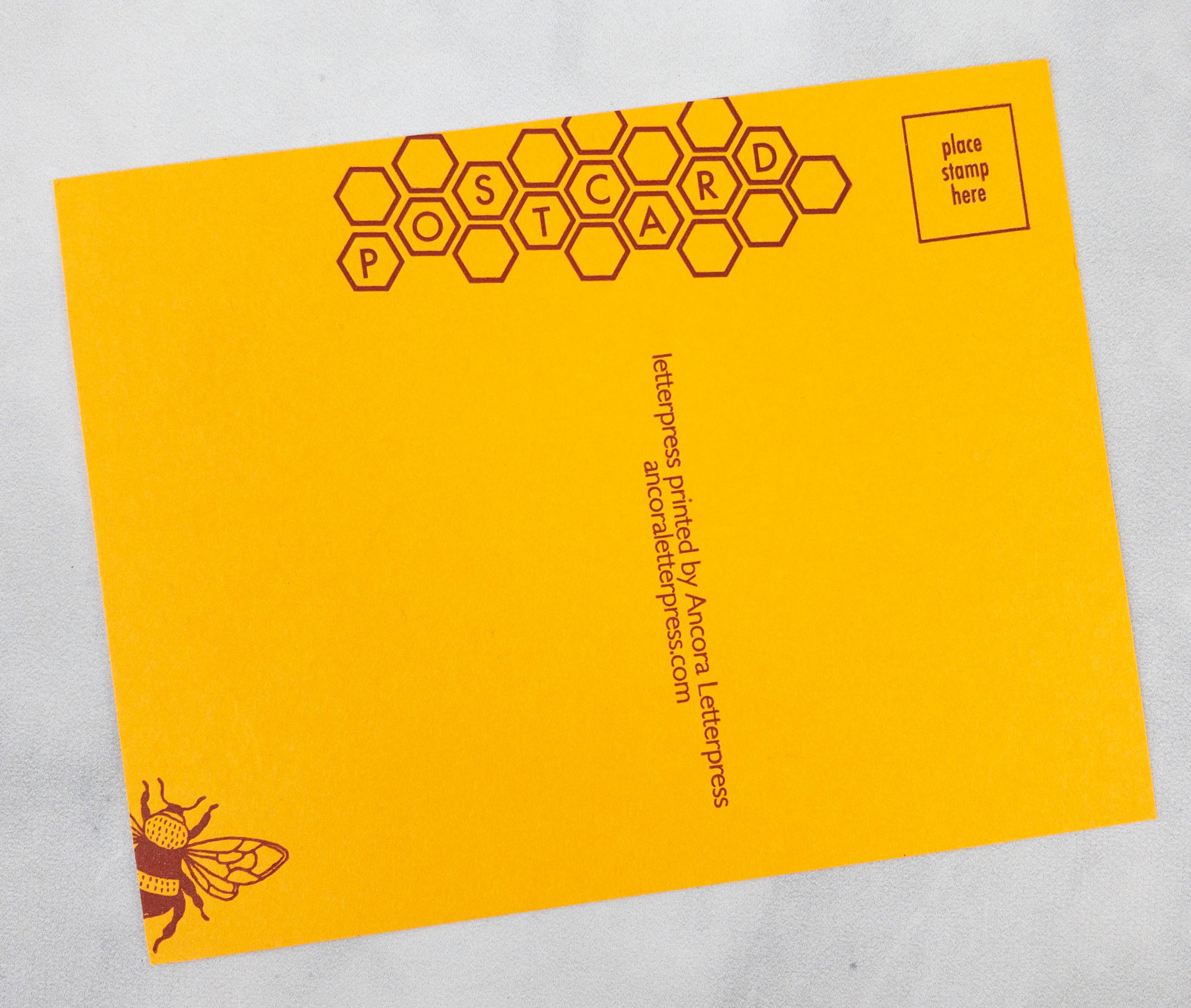 At the back, there is a designated space for your postage stamp as well as a space where you can write your note to the person you're sending it to. Of course, there's also a dedicated space for the receiver's information.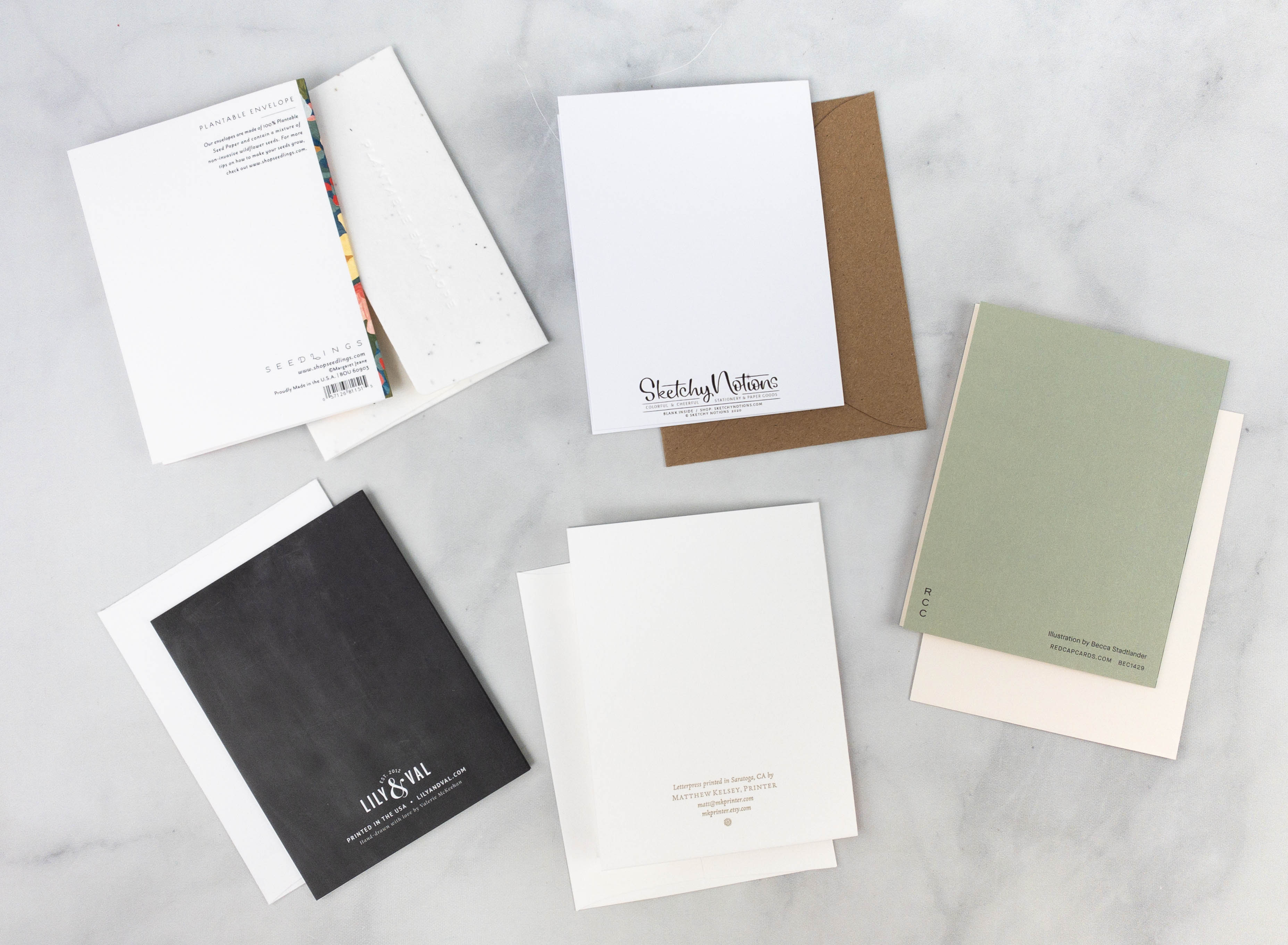 Here are the greeting cards I received this month!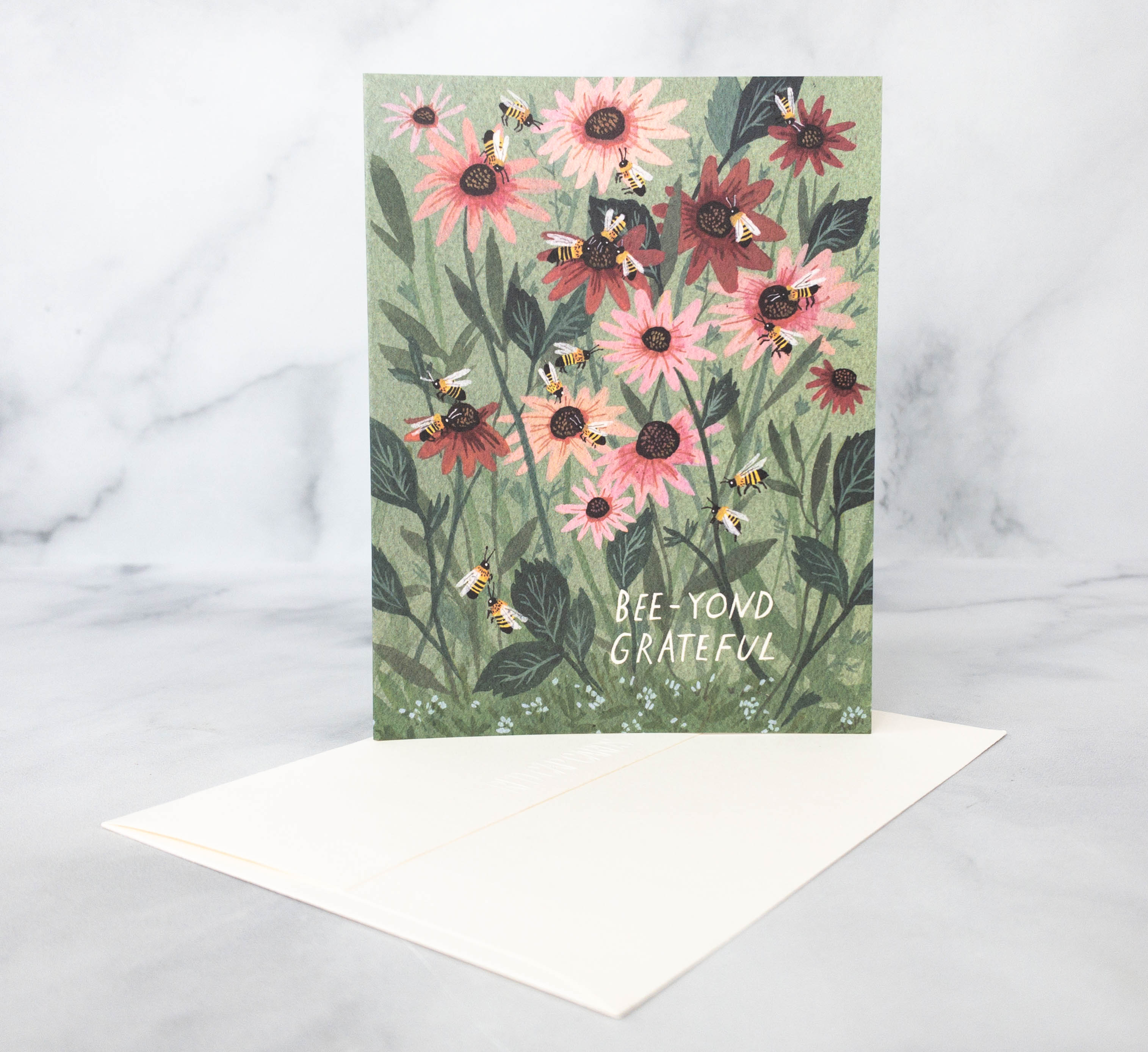 Bee-Yond Grateful. This thank you card is a great way to express your gratitude to anyone. It features lovely flowers where bees thrive. It says "Bee-yond Grateful" at the lower part! Also, it's paired with a plain white envelope.
Hey, Bee-utiful. The next card is also filled with bees, plus a text that says "hey bee-utiful" in the middle. It's a very nice card to send to someone who needs some cheering up! This card is accompanied by a brown envelope.
Dahlia & Bee. The lovely illustration of the Dahlia flower with a small bee on the upper part makes this card a standout. It's a simple yet elegant card that can be sent to anyone special in your life just to let them know you're thinking of them! This card also comes with a white envelope.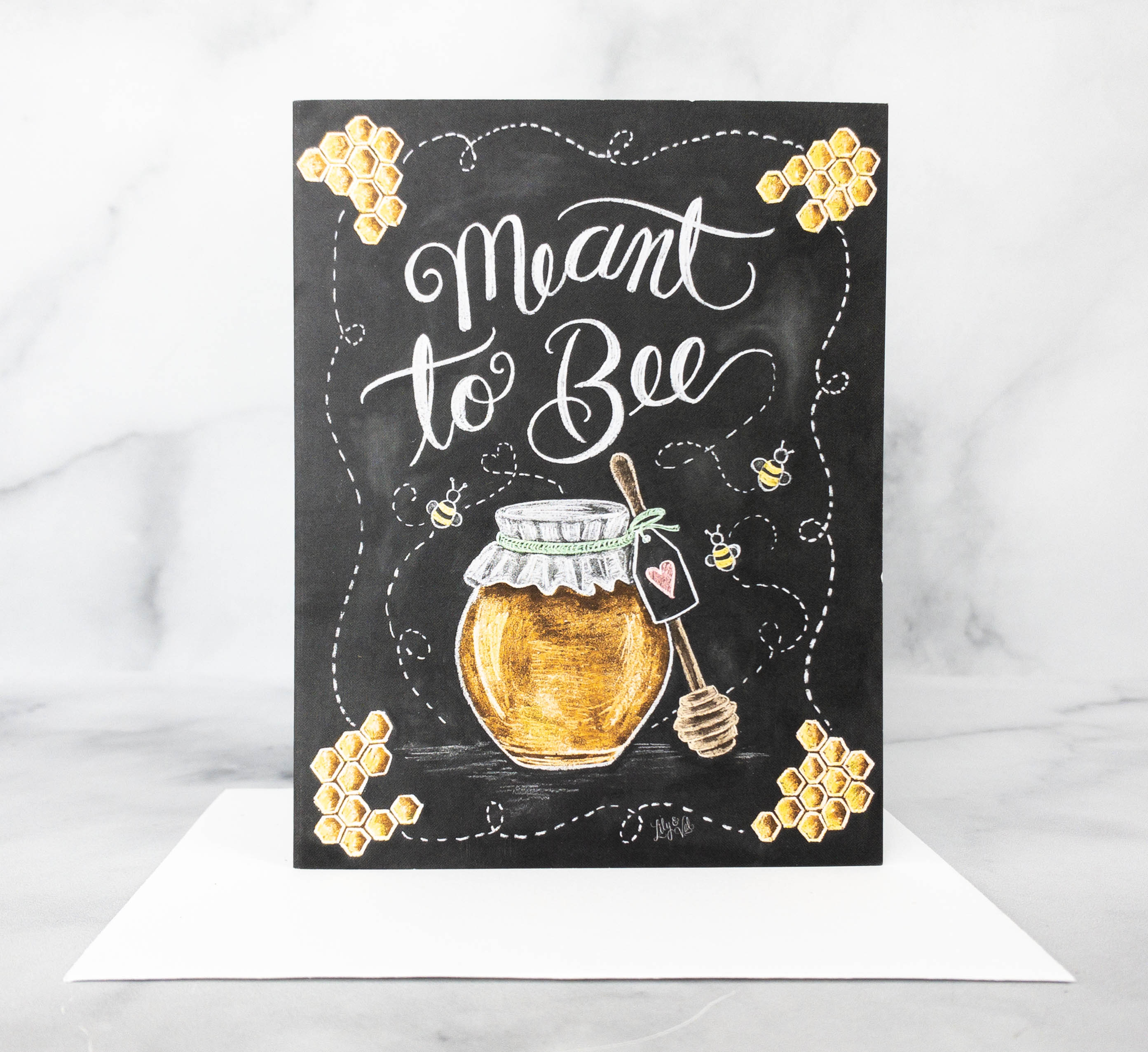 Meant to Bee. The blackboard theme of this card is unique and I really like it! It features a honey bee jar drawing and the text says "Meant To Bee", making this a nice card to send to your special someone just to remind them how much you love them. It's paired with a white envelope.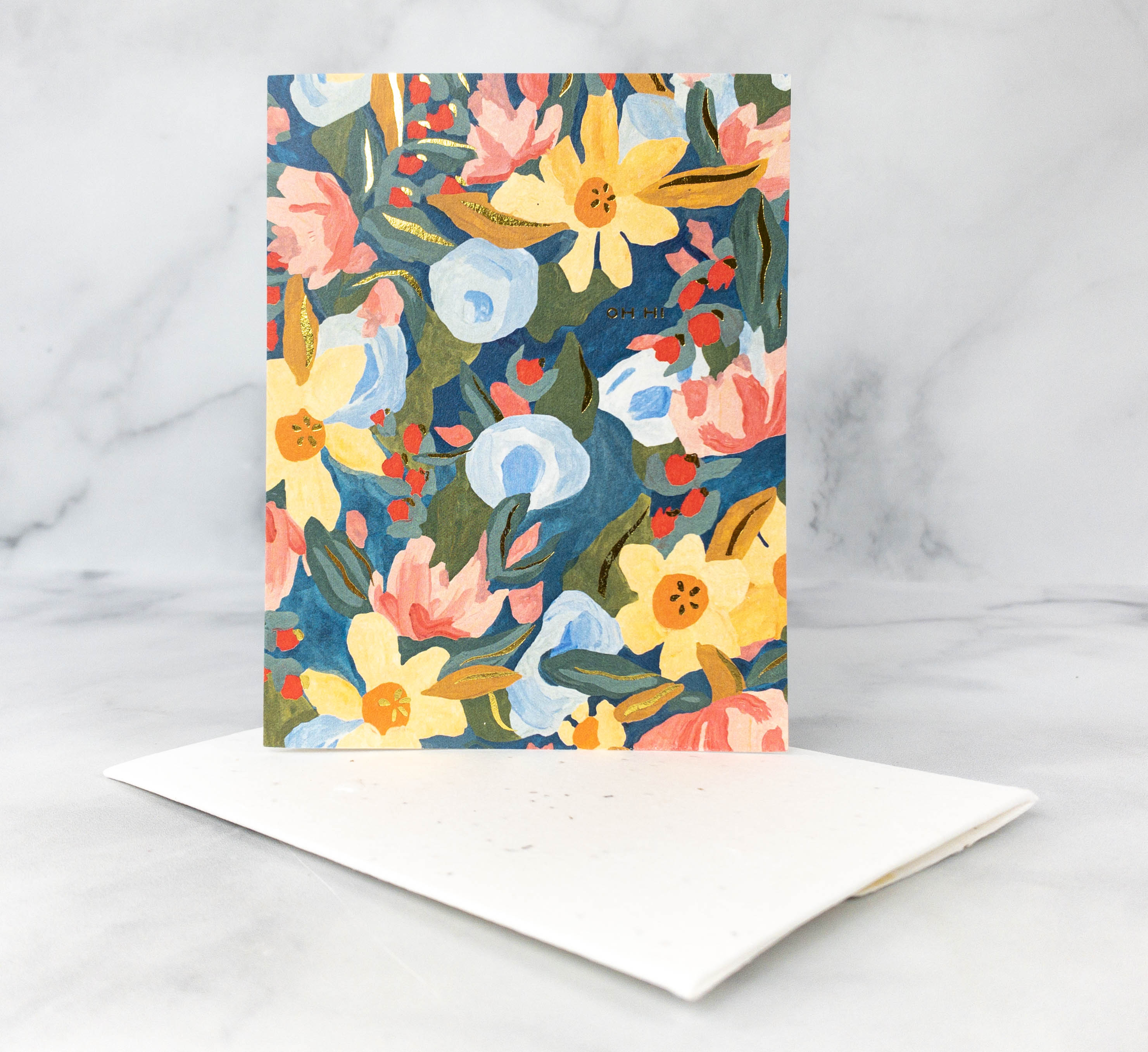 Oh Hi. The flowers on this card look like they're from a painting. They're so colorful! I think it would be a good card to send on any day, even when there's no occasion. An artsy friend would probably appreciate this one as well! It's ready for sending as it comes with a white envelope.
This month's Postmark'd by Postbox theme is so cute! It's all about bees and flowers and everything is just pretty, from the stationery to the greeting card designs. My favorite among the cards is the one featuring a dahlia because of its elegant vibe! I also love this month's artsy doodad, the wax seal stamp. It adds a unique and personal touch to envelopes! Overall, this is such a well curated box for both stationery enthusiasts and snail mail lovers. They never fail to come up with unique themes and include high-quality items in their packages, and this month was perfect – World Bee Day is 5/20!
What did you think of this month's PostBox? Which card was your favorite?