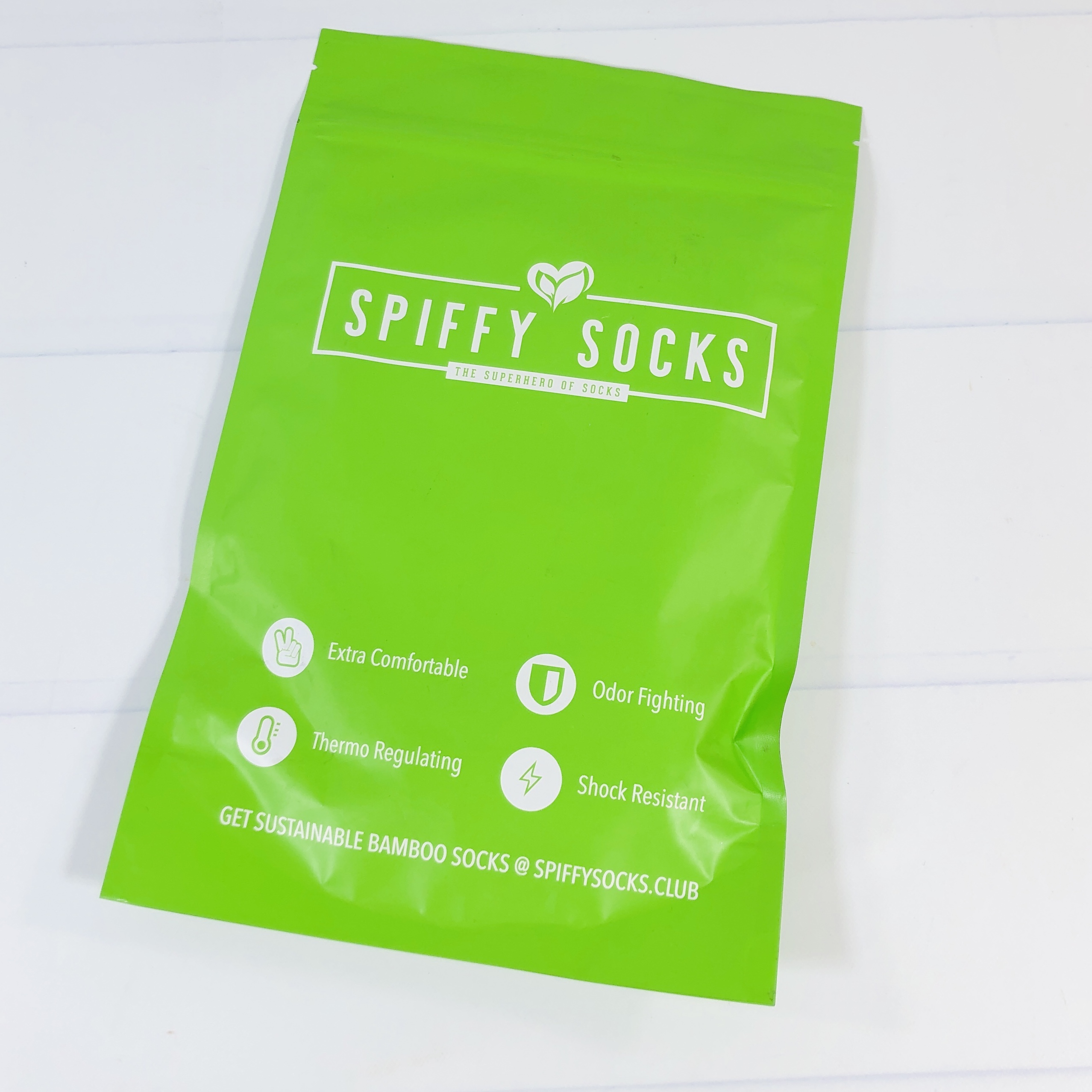 Spiffy Socks is a monthly subscription that sends snazzy socks made with bamboo fiber. They offer subscriptions for both men (sizes 6-12.5) and women (sizes 5-10) and subscriptions are $11 per month and even lower for longer terms. It automatically renews, but you can cancel anytime. Shipping is free to the U.S.
The most comfortable, hygienic, stylish, and sustainable pair of socks you'll ever wear. Learn the advantages of wearing socks made of bamboo fiber and why it compares to no other.
Super Light and Comfortable – Twice as soft as cotton!
Natural Antibacterial Fighting Qualities – Wicks away moisture and combats odor naturally
Thermo-regulating Abilities – Warms comfortably on the cold days but stays cool when it's hot
Shock and Wrinkle Protection – Spiffy Socks are naturally durable and never require any type of ironing
Note: Order by the 20th to get the current month's box!
DEAL: Get 10% off for the life of your subscription! Use coupon code HELLOSUBSCRIPTION.
Spiffy's sock subscription made the list in our 2021 readers' choice best sock subscription list!
Everything in my April 2021 Spiffy Socks box for women!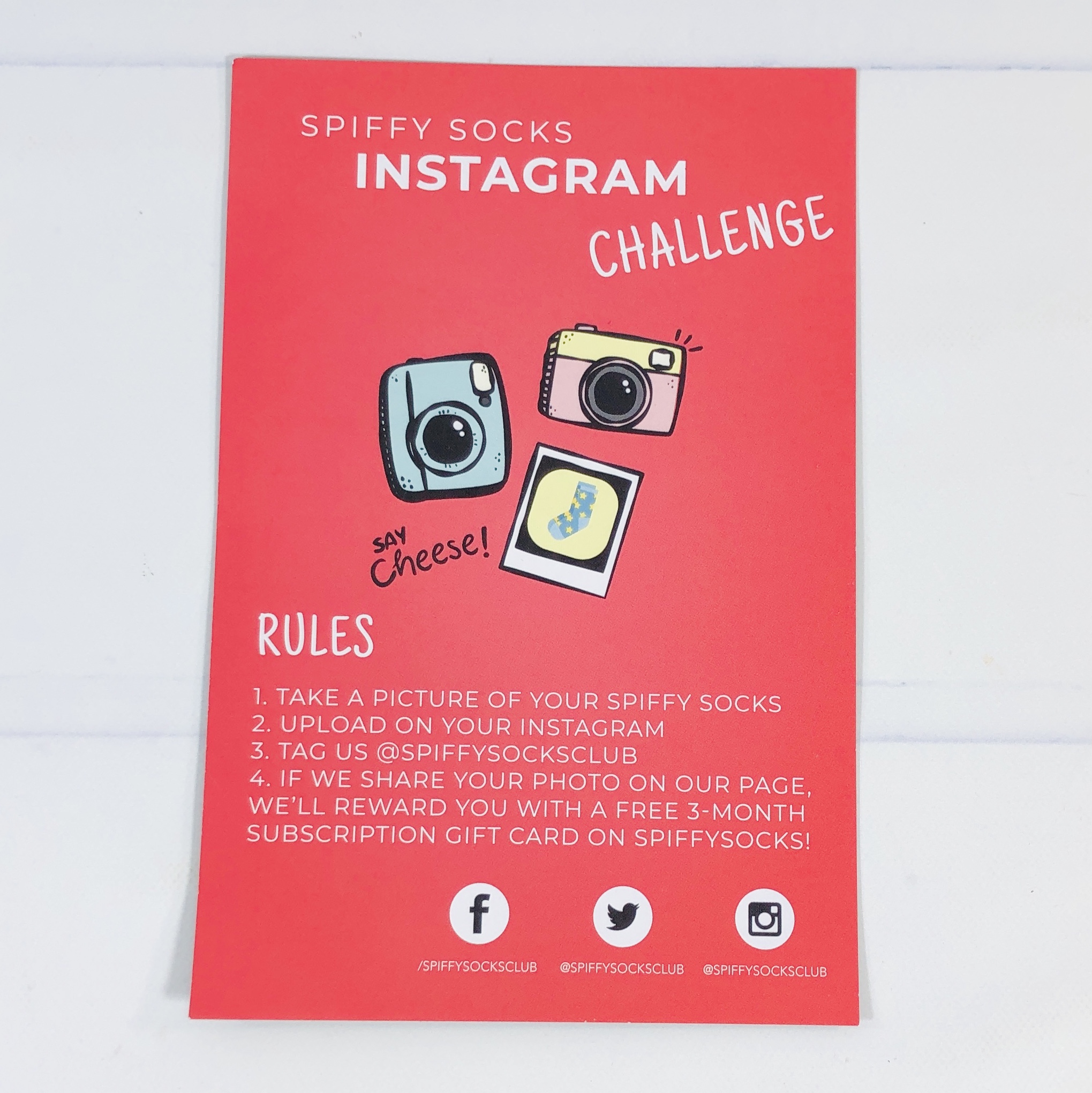 I found a card inside that has instructions on how to enter an Instagram challenge!
The back of the card has a similar contest for those who subscribe to the Spiffster tie collection.
I received a mini magnet for my fridge.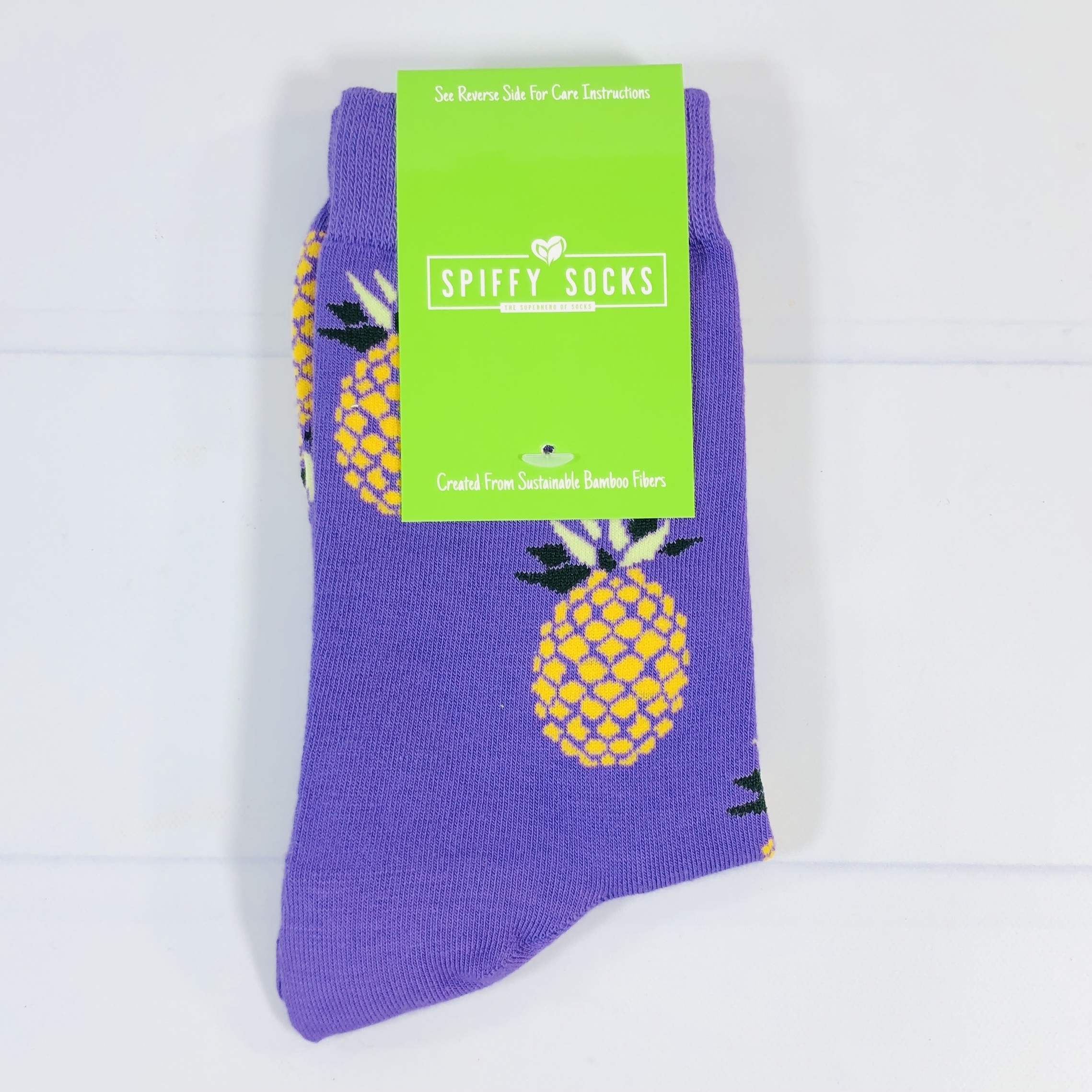 Magical Pineapples Socks ($20) Spiffy Socks whisked me away to the tropics this month!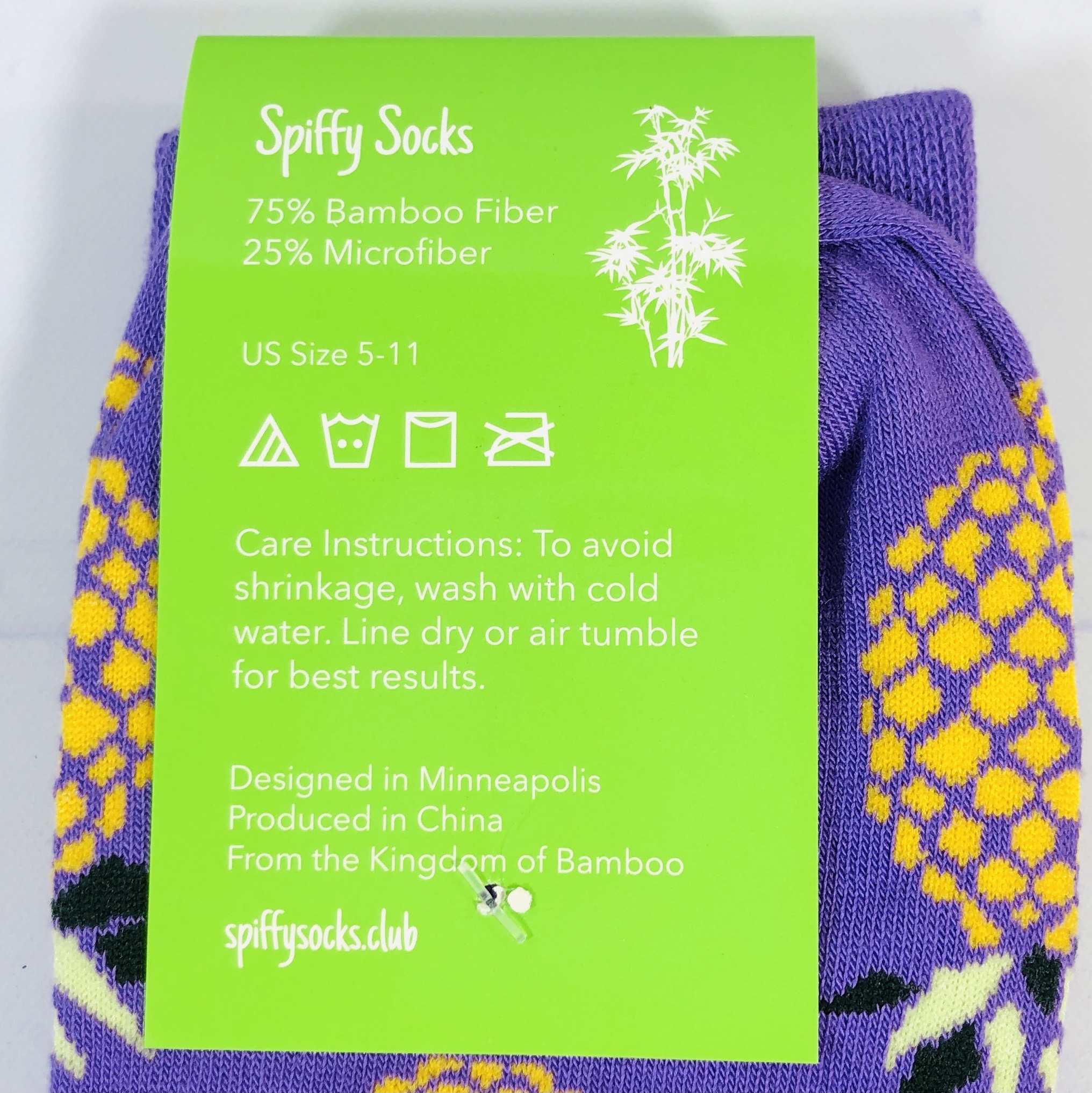 The socks are made with 75% bamboo fiber and 25% microfiber. The instructions say to wash with cold water and line dry but I always wash on warm and throw them in the dryer with no problems.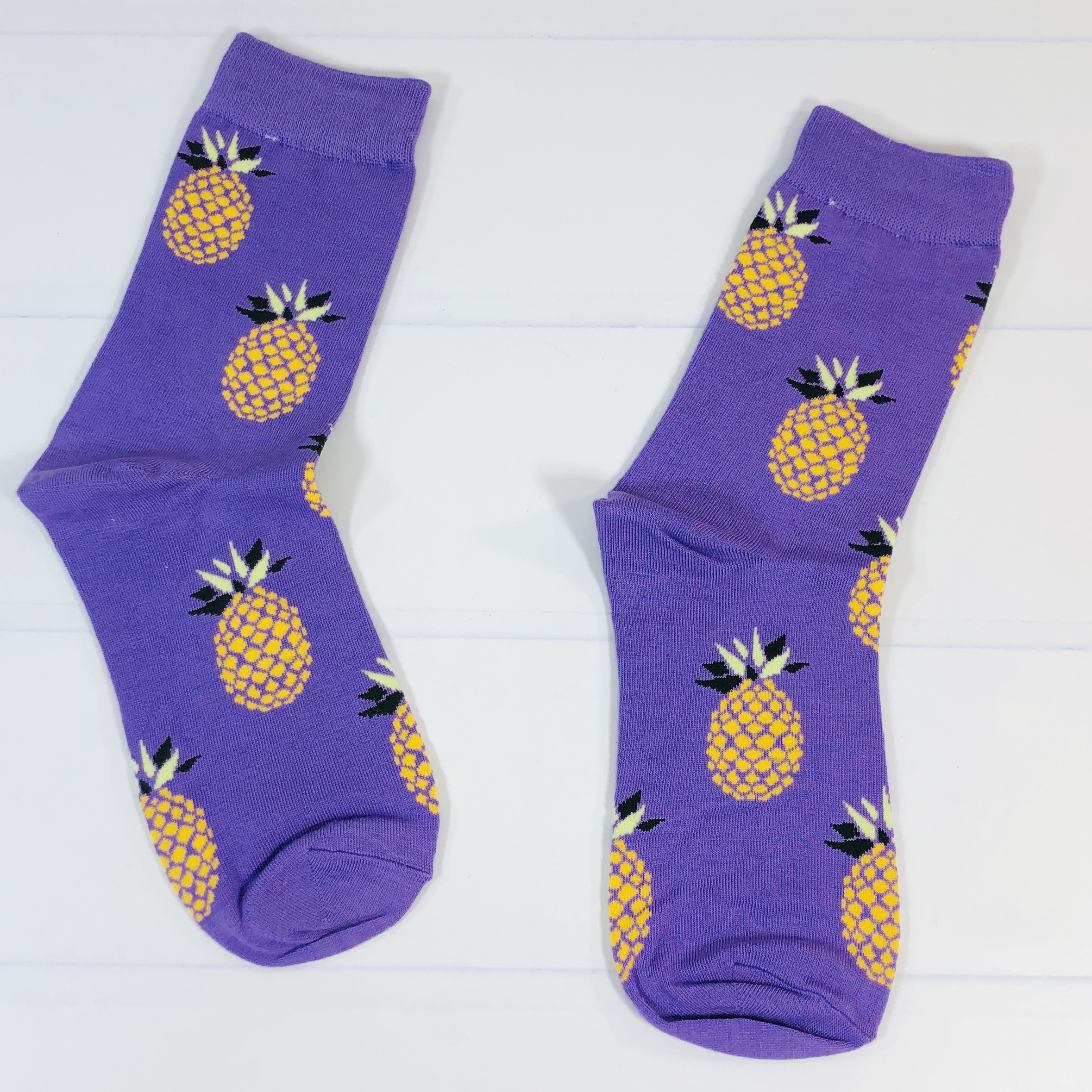 The socks are purple all over and have golden pineapples here and there.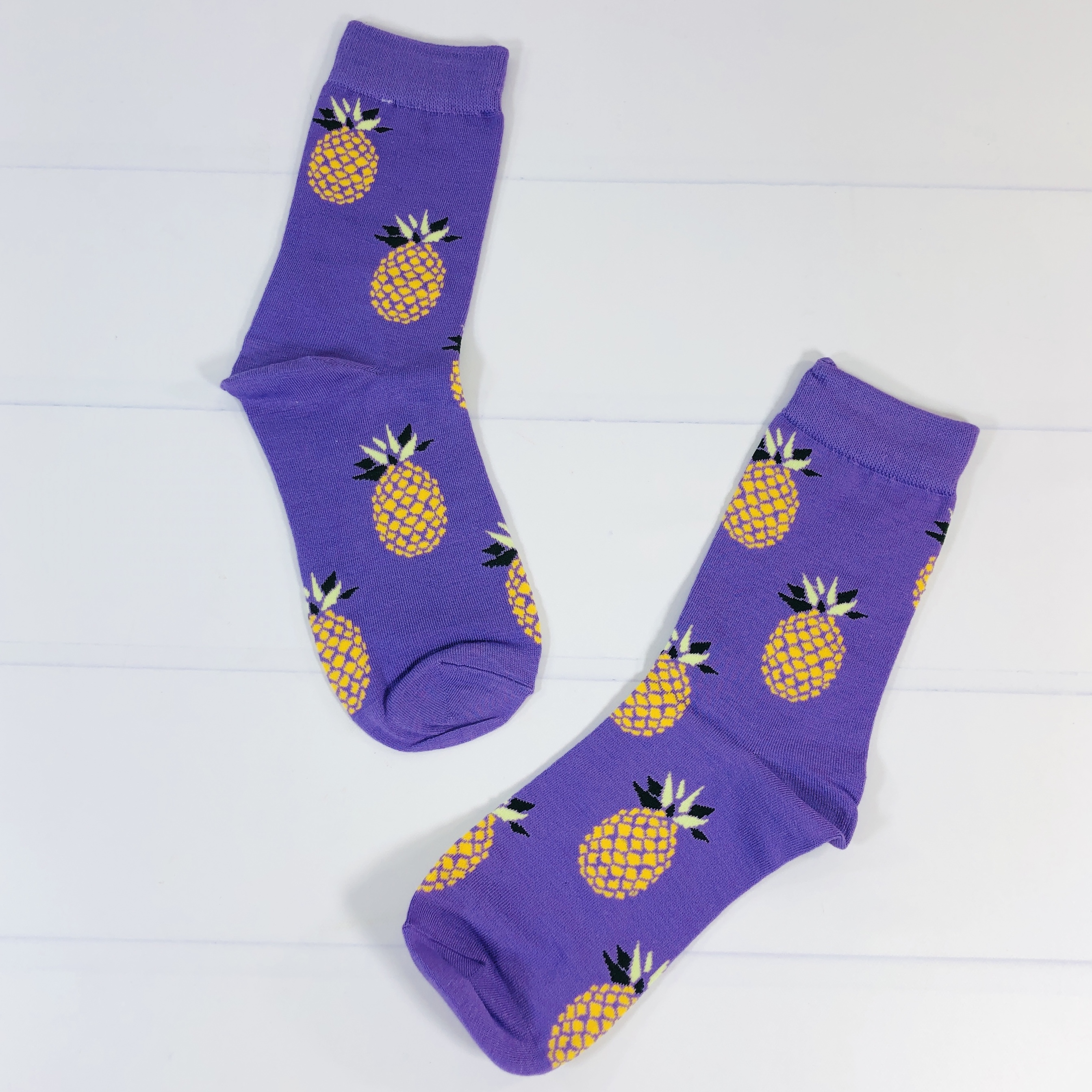 They are the most comfortable socks in my drawer! They fit well and don't cut of my circulation. They stay up and feel soft and the design is just my level of kooky.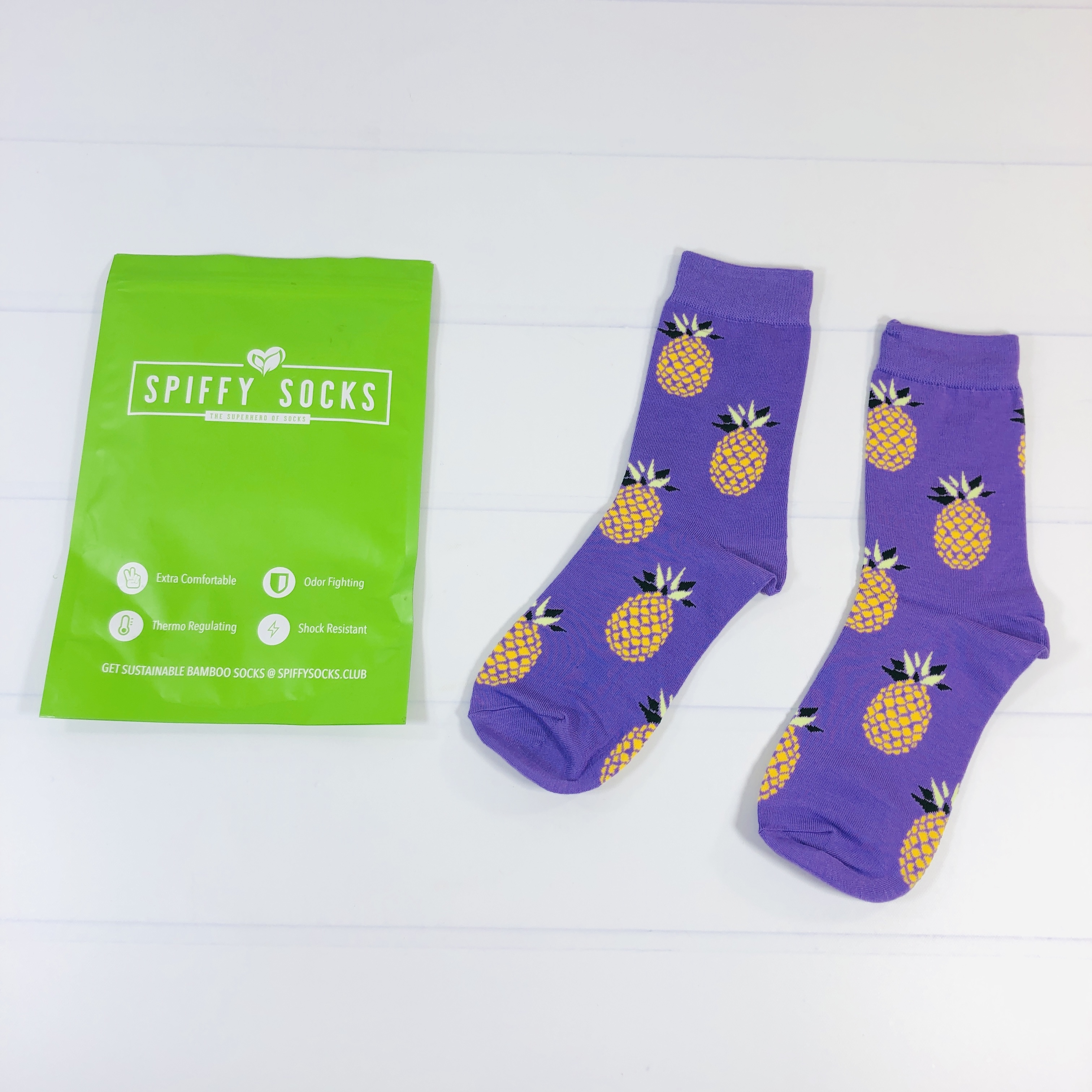 Spiffy Socks are the socks I reach for again and again! They are super comfortable and last a long time, I have lots of past pairs in my sock drawer. Guess which brand I choose almost every single time? That's right, Spiffy Socks (the exception is when I need short socks, then I have to grab something else). I adore the design this month, pineapples are one of my very favorite fruits, and I am happy to wear them on my feet!
Have you tried Spiffy Socks? Let me know what you thought by leaving a comment!