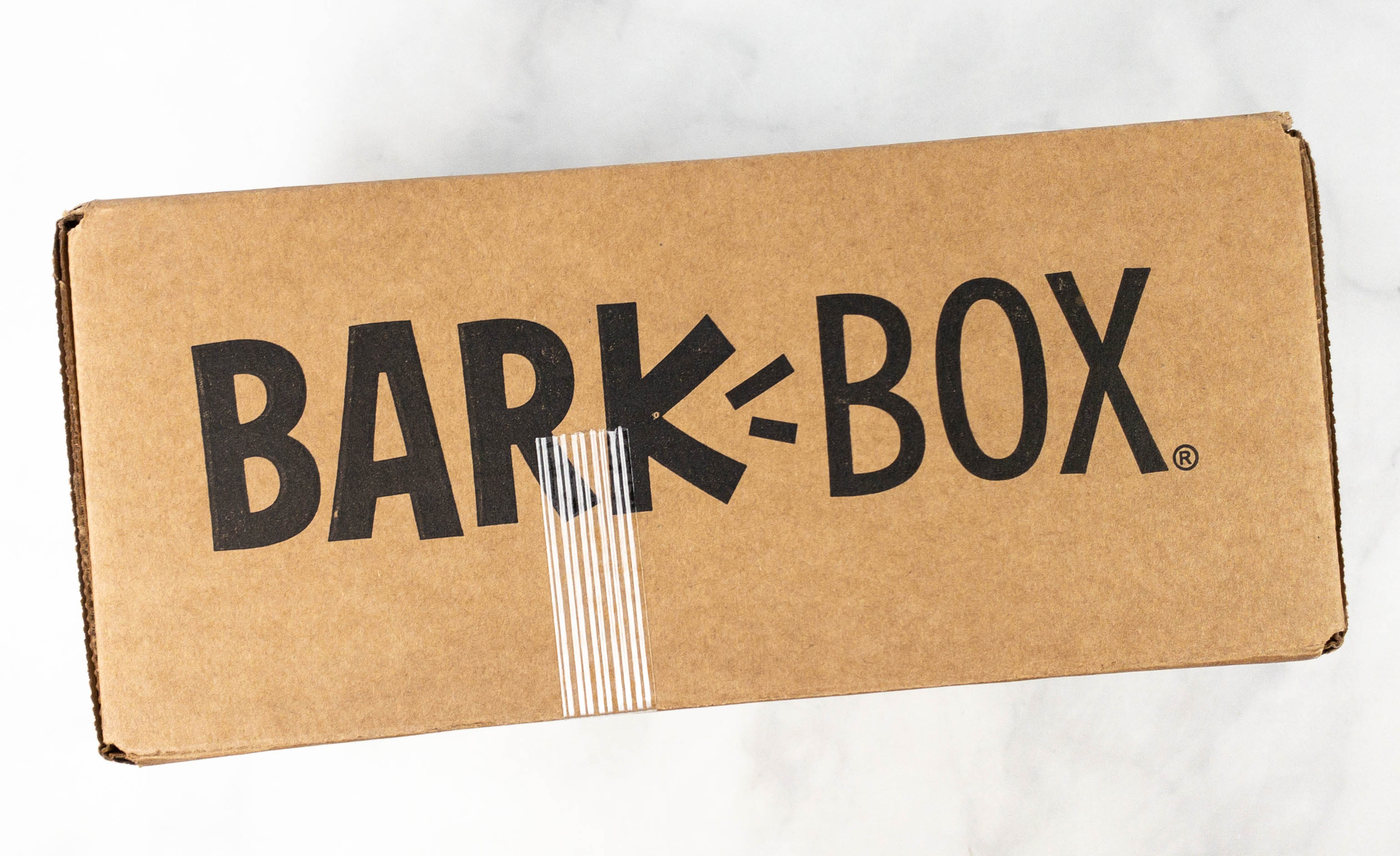 Barkbox is a monthly subscription box created just for dogs! Each box is themed, and includes toys, treats and photo-worthy props. The classic assortment is composed of 2 toys, 2 treats, and 1 chew, but you can also customize a box to fit your dog's needs. A monthly plan costs $35 and there are discounts if you get a longer plan. The best deal is the 12-month plan, which reduces the monthly cost of the box to $23. Shipping is free in the contiguous United States.
DEAL: Get a FREE month on a 6 or 12-month subscription when you sign up for BarkBox with this link! OR, check for the latest special offer here!
This Barkbox is for small dogs like our miniature schnauzers, Buffy and Dean, but you can get them for medium and large dogs too. Plus, they also offer Barkbox SUPER CHEWER – the heavy chewer box! Our readers voted Barkbox as the best dog subscription box!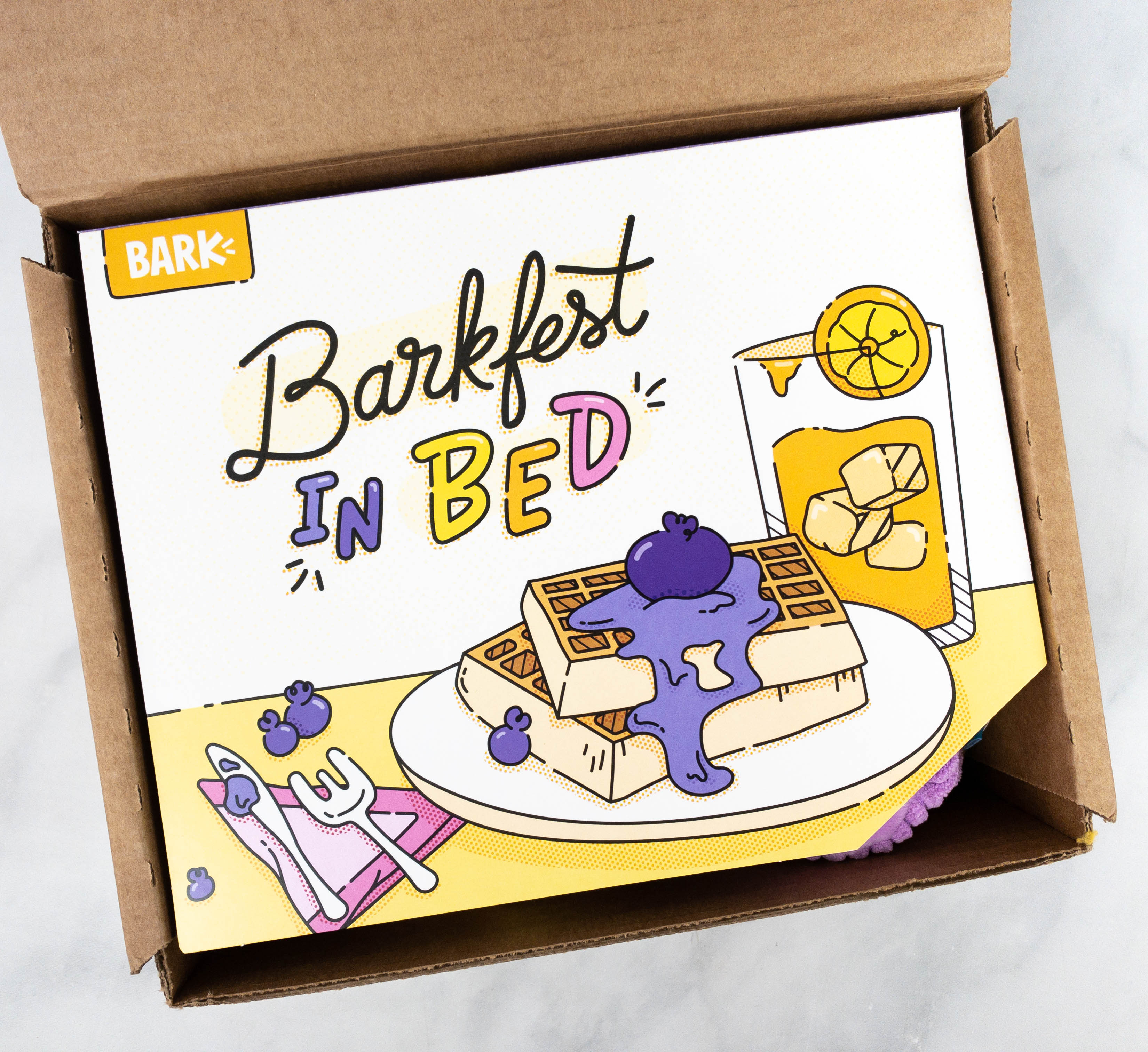 This month's theme is BARKFEST IN BED!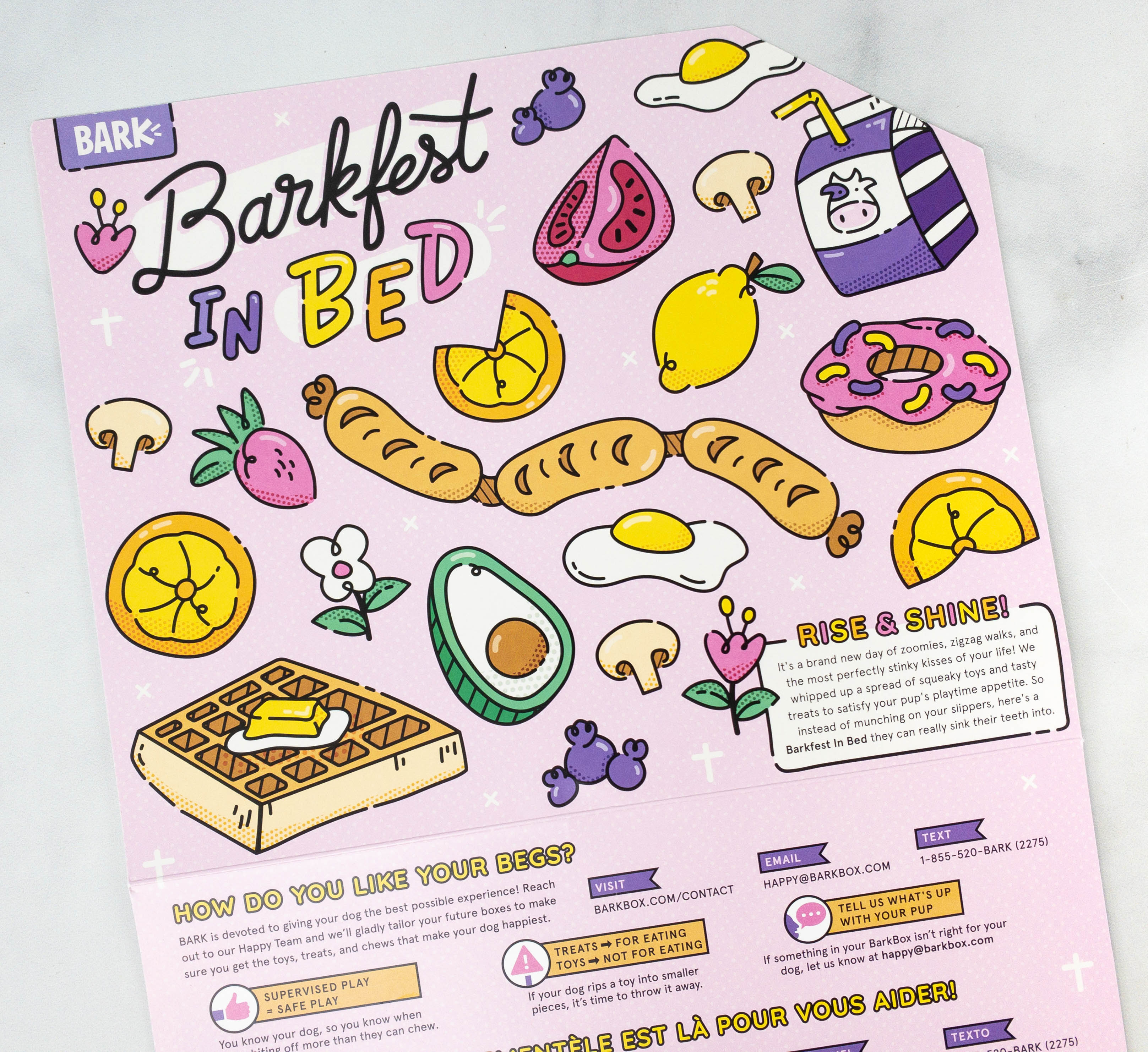 The box this month doesn't contain any custom-made wrapping paper. Instead, they used this month's theme to design the carton and to cover all the items inside the box.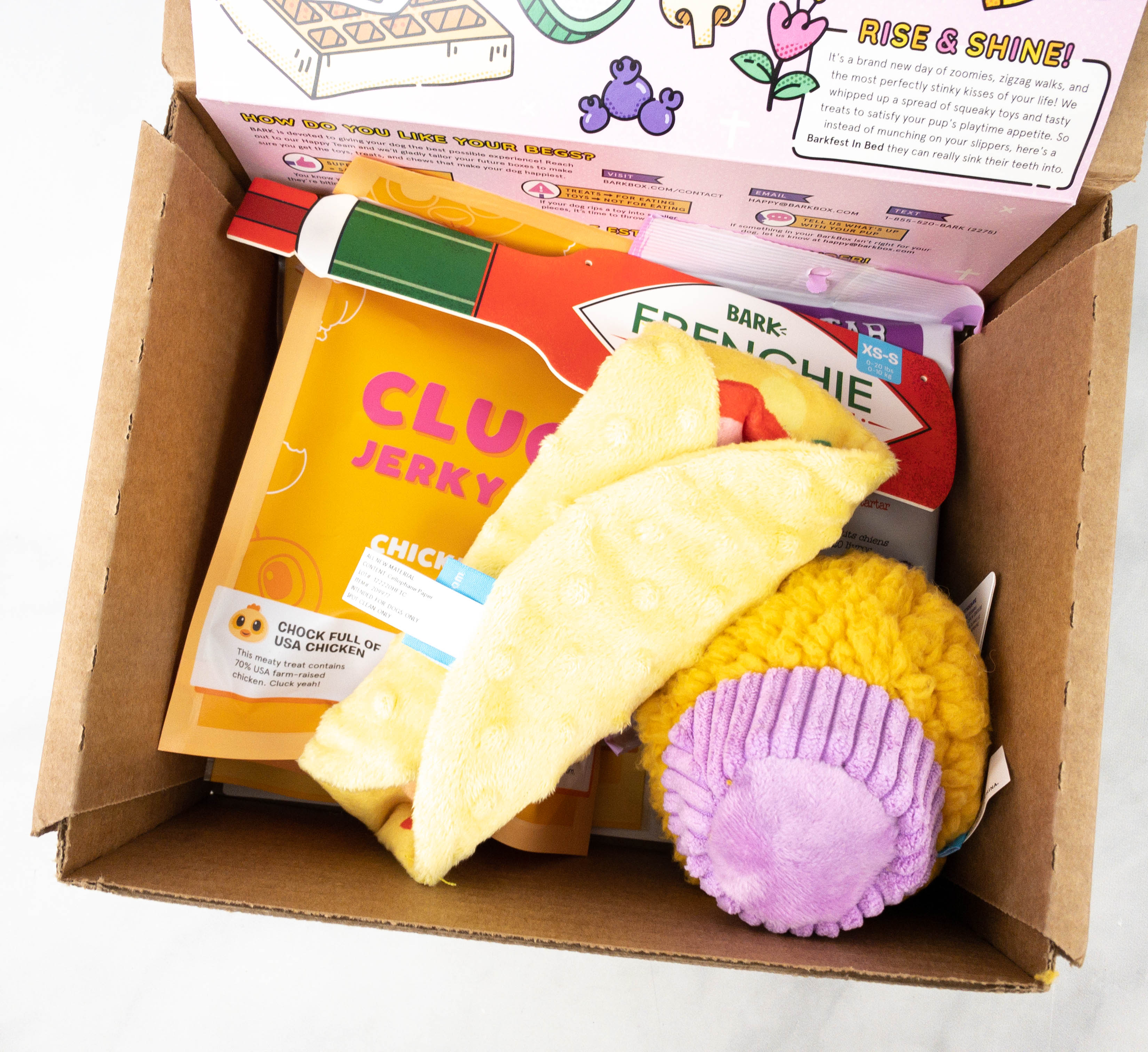 The items arrived in great condition!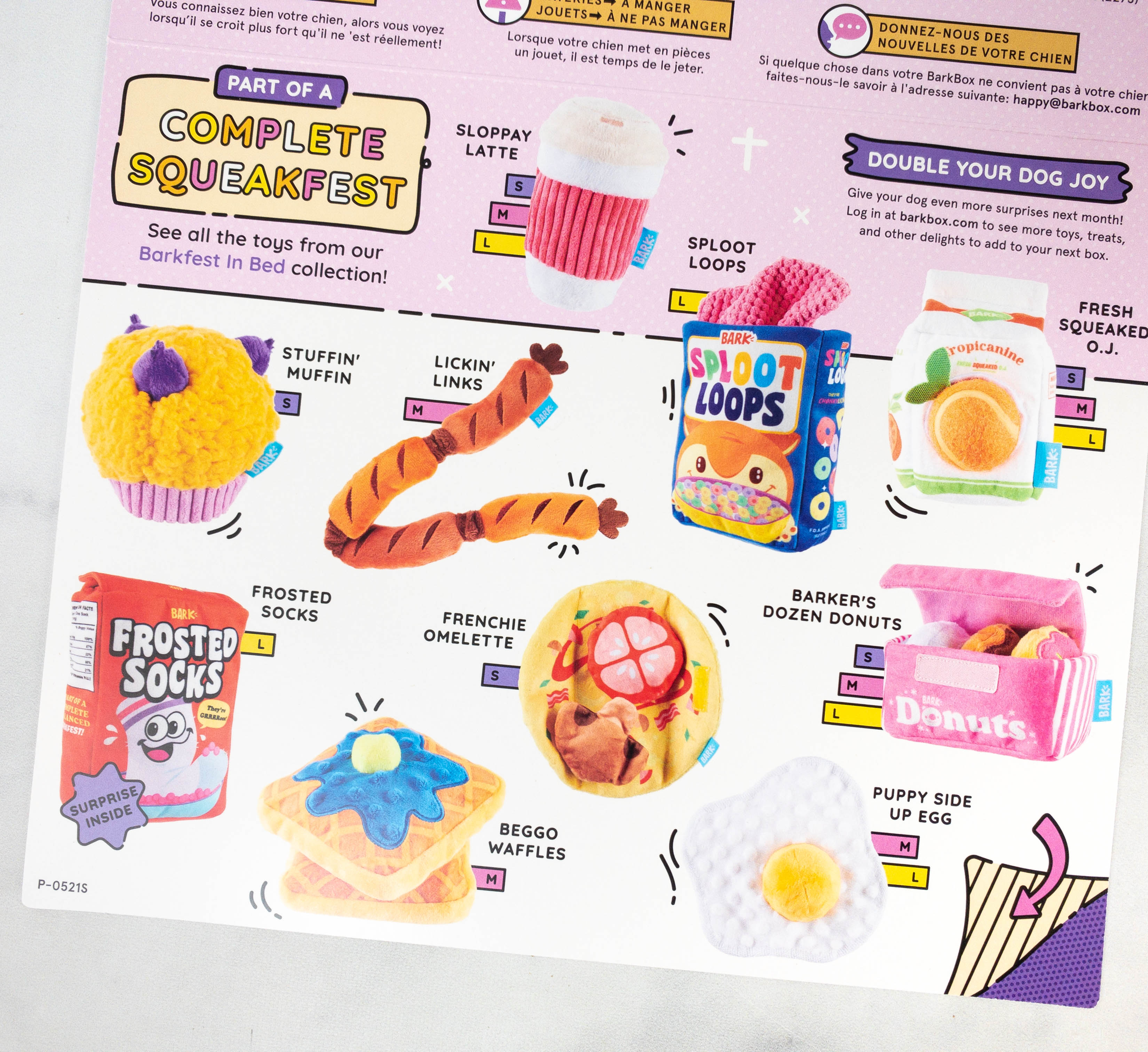 Here's a peek at the full Barkfest in Bed collection!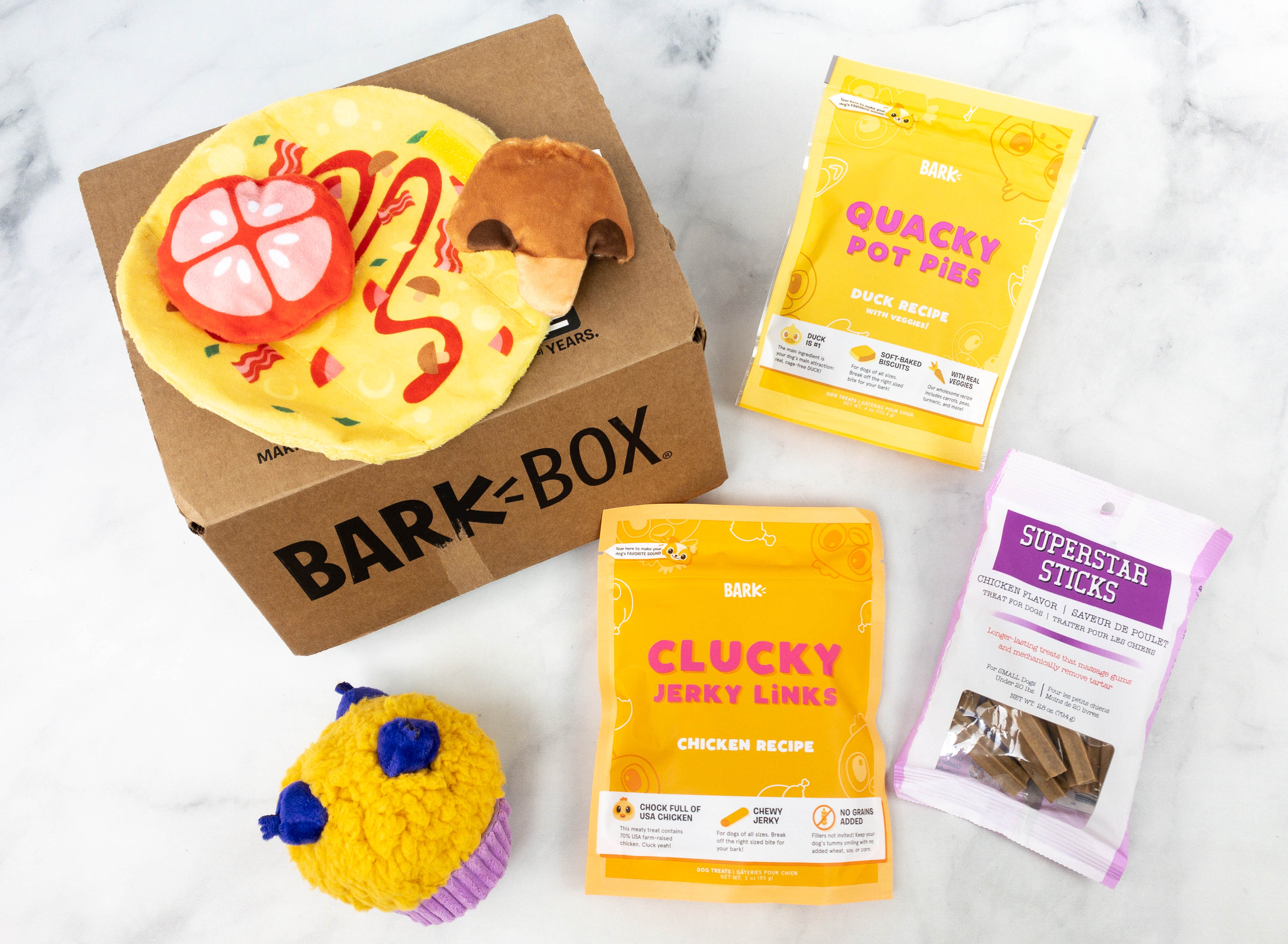 Everything in my May 2021 box!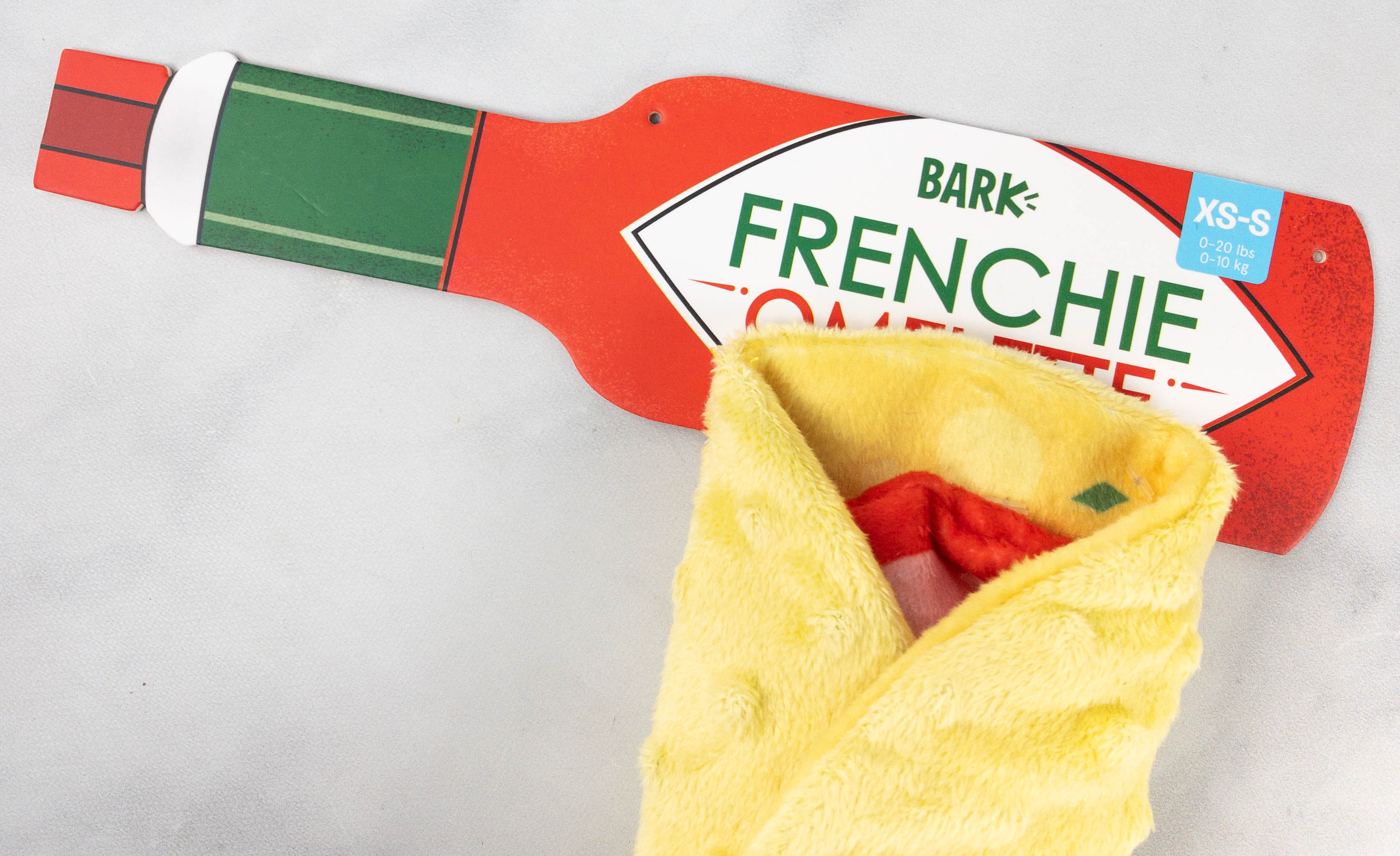 Frenchie Omelette Dog Toy ($10) This dog toy resembles a French omelette! It's ideal for extra small to small dogs, or those dogs that weigh 0-20 lbs.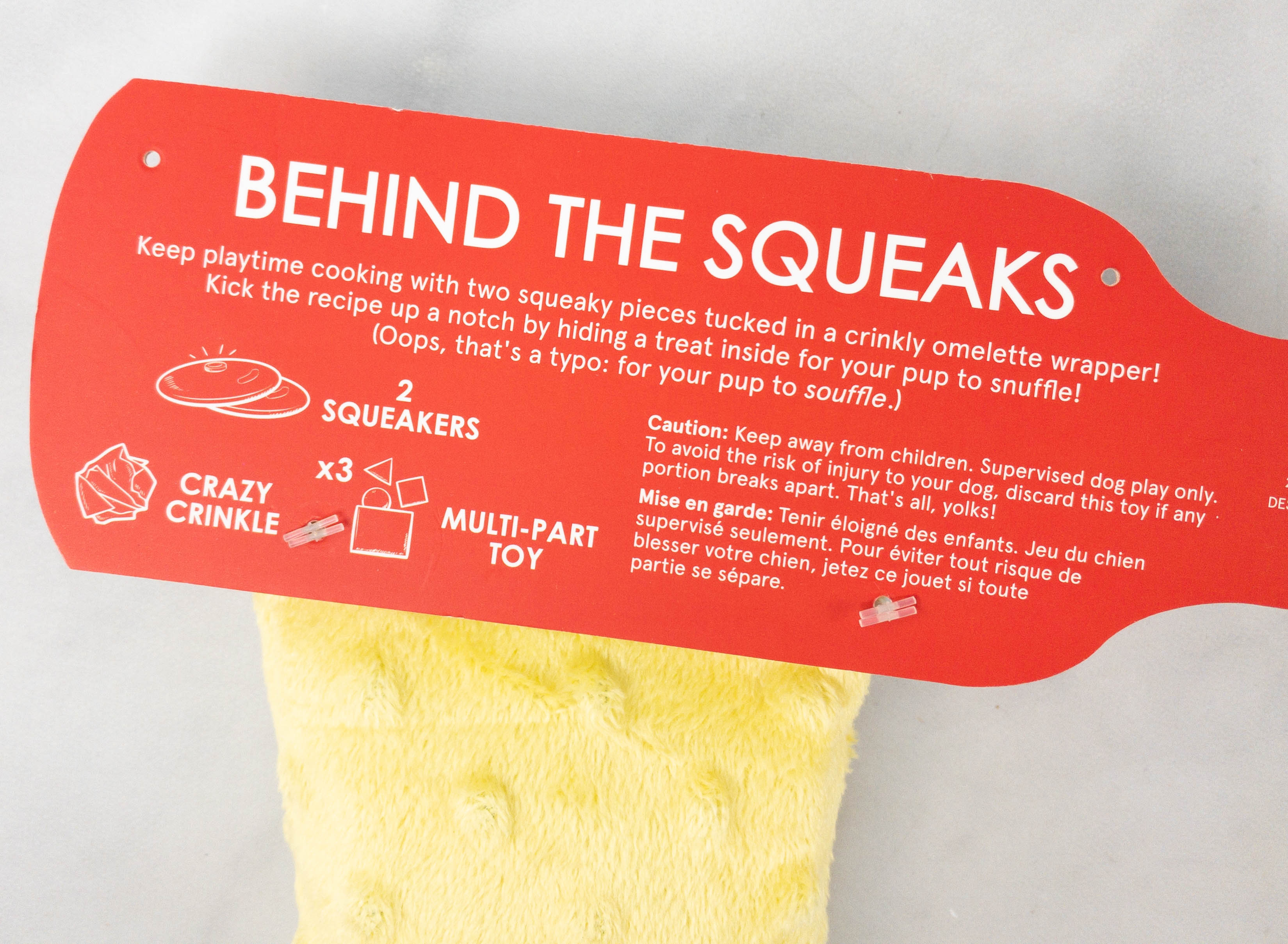 According to the tag, this toy has two squeakers and a crazy crinkle that makes it more interesting for dogs to play with.
The omelette has a nice, fluffy texture!
This is actually a multi part toy because there's a tomato and mushroom inside the egg wrap. Bone appetit?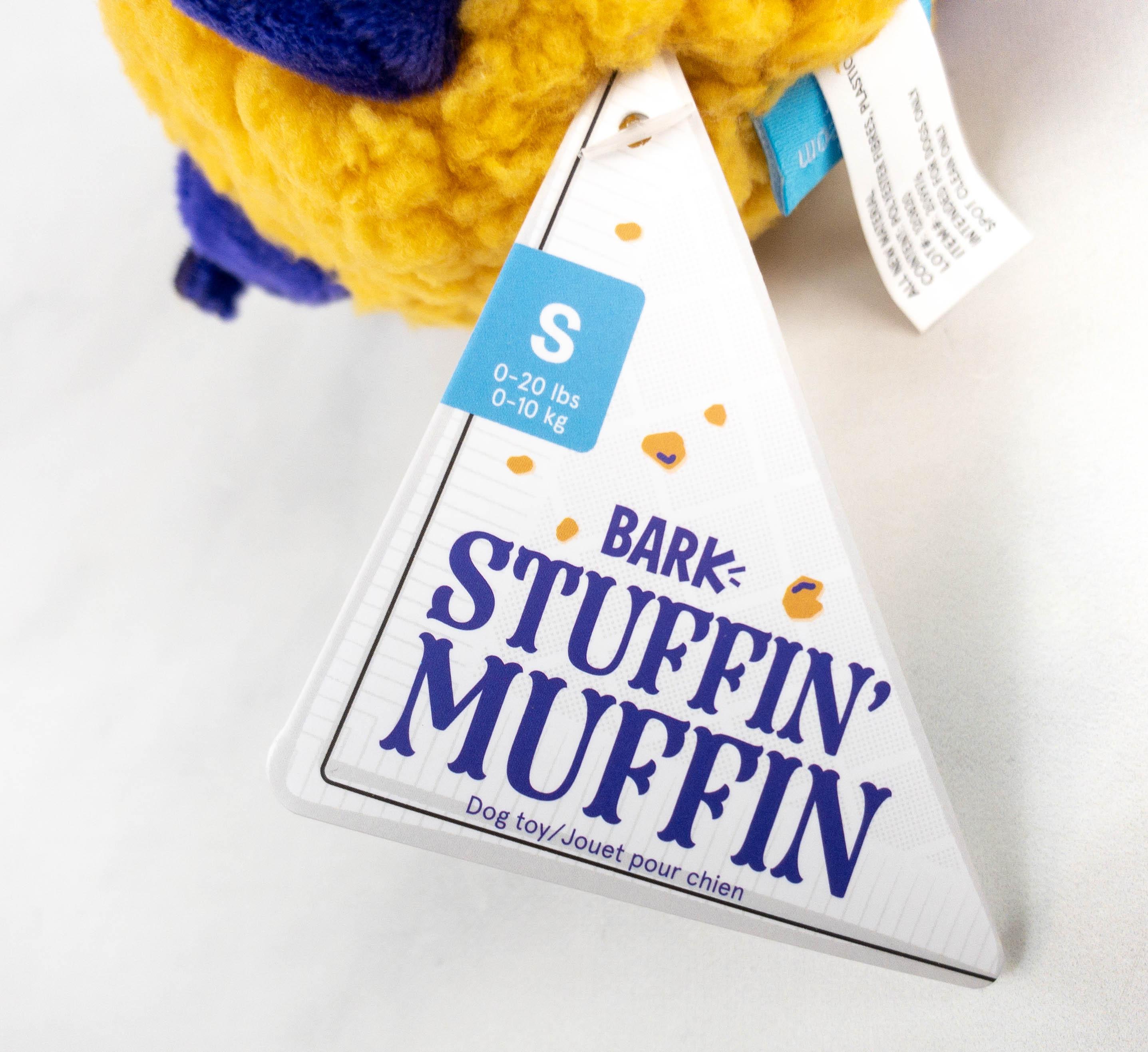 Stuffin' Muffin Dog Toy. Here's another fun toy inspired by a yummy breakfast food, a muffin plushie! Just like the first toy, it's designed for extra small to small dogs.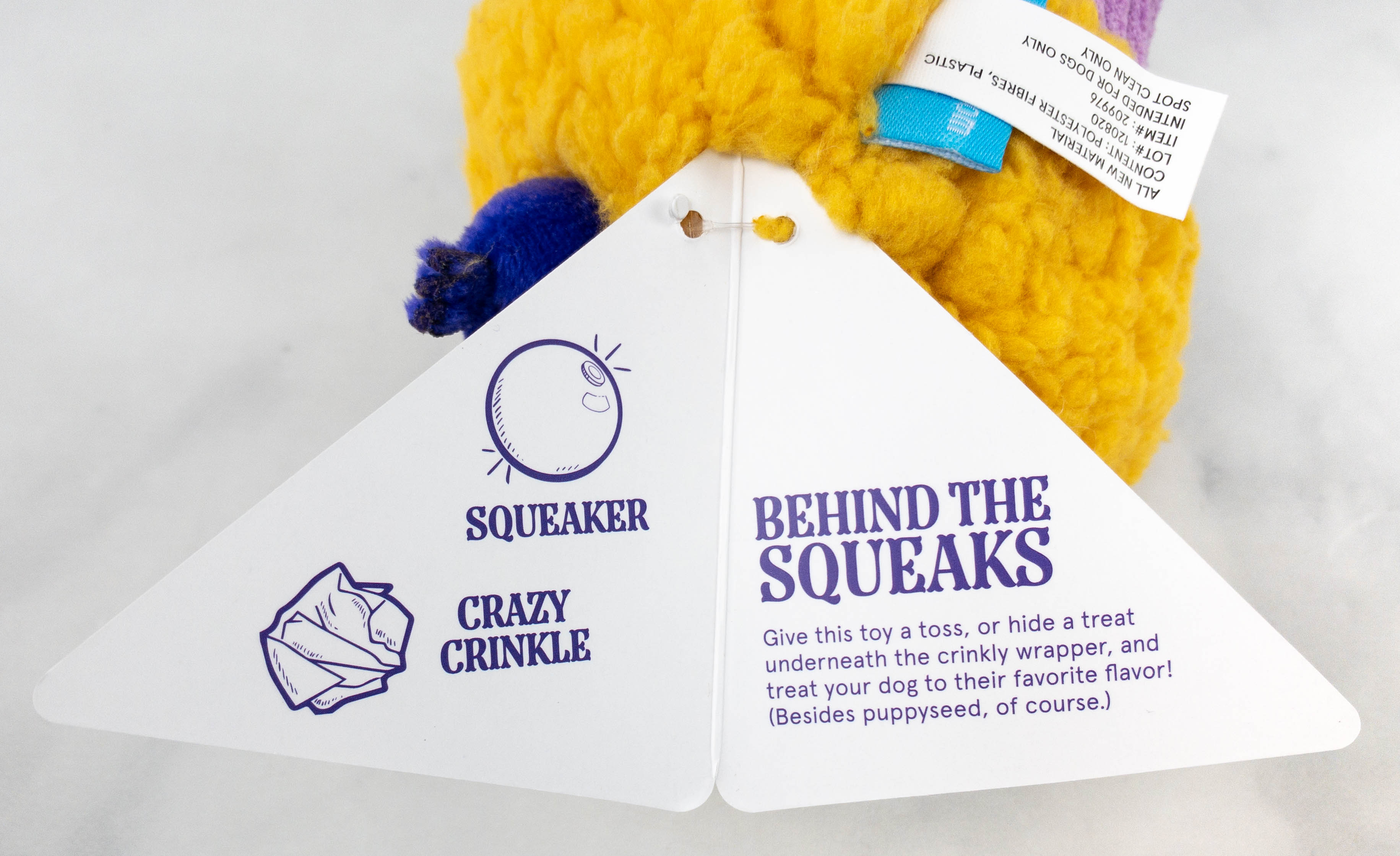 The toy has a squeaker and a crazy crinkle inside!
It offers different textures, plus treats can be hidden inside its crinkly wrapper. It's great for tossing around and for playing fetch as well. Our youngest dog Buffy stole this one and ran all over the yard with it!
Superstar Sticks Chicken Flavor Dog Treats. It's a bag of chicken-flavored snack sticks! These can be served as is, or broken down into smaller pieces.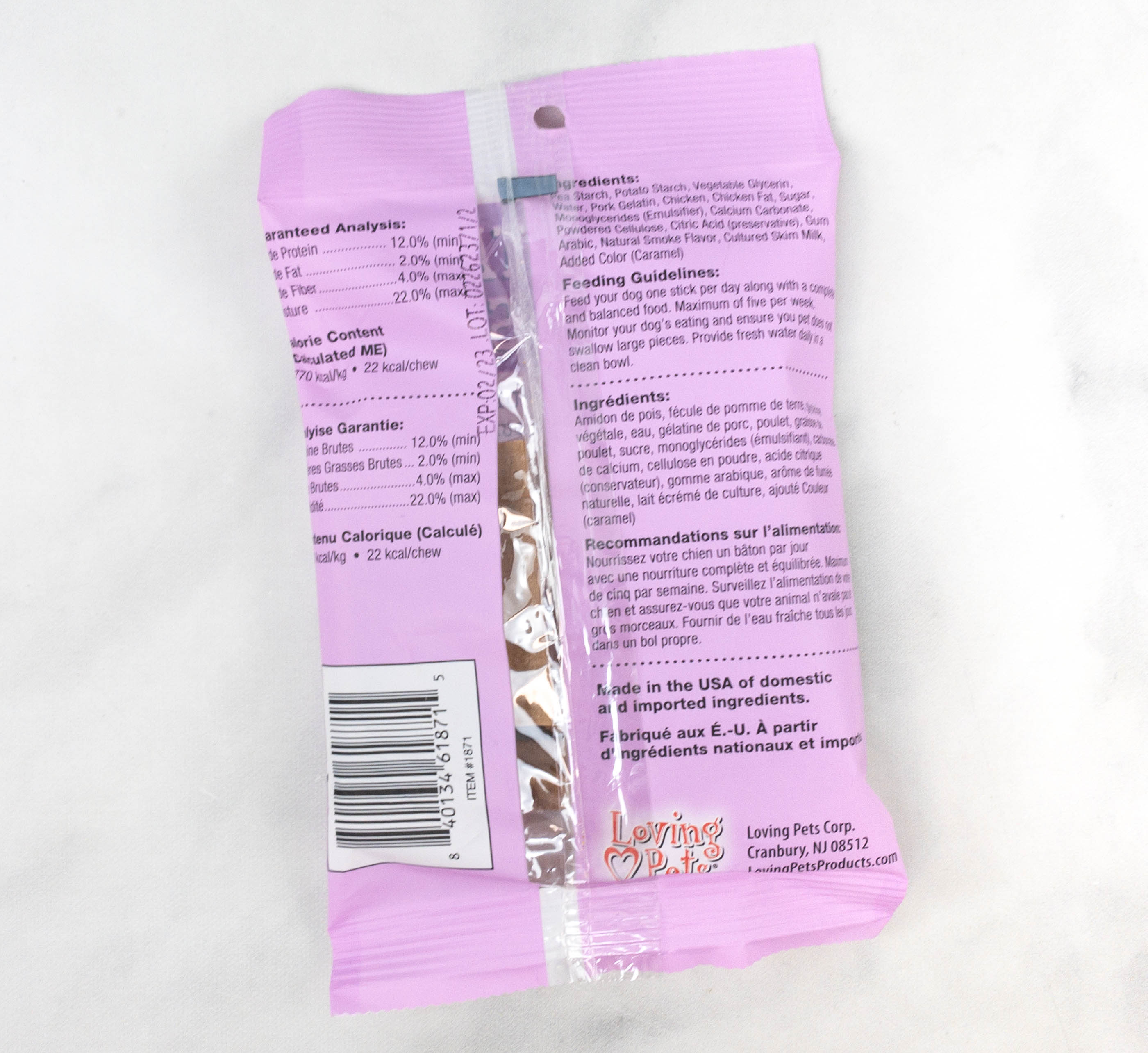 According to the packaging, one stick per day is enough for a small-sized dog.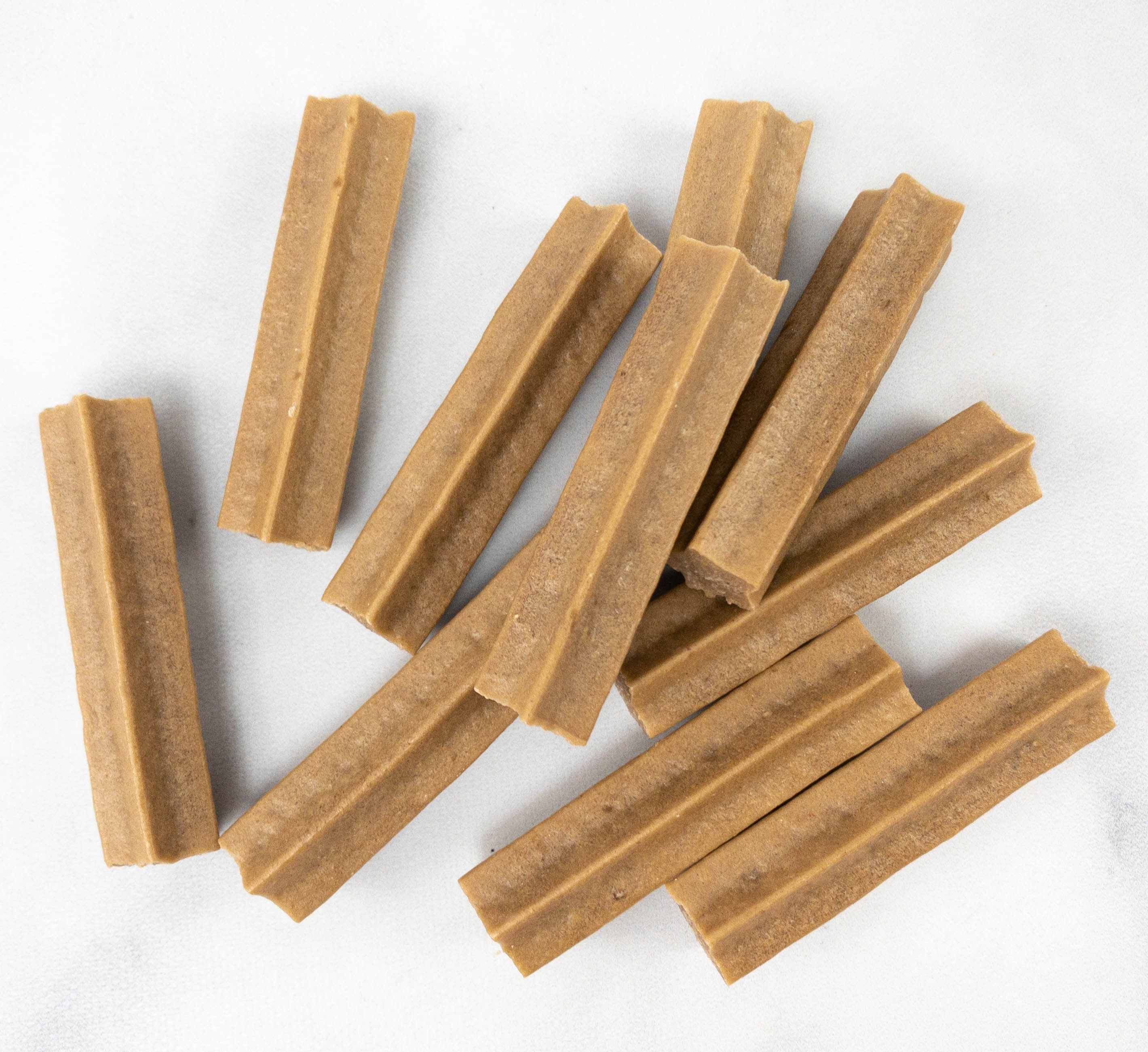 As dogs munch on these sticks, it massages their gums and removes their tartar as well.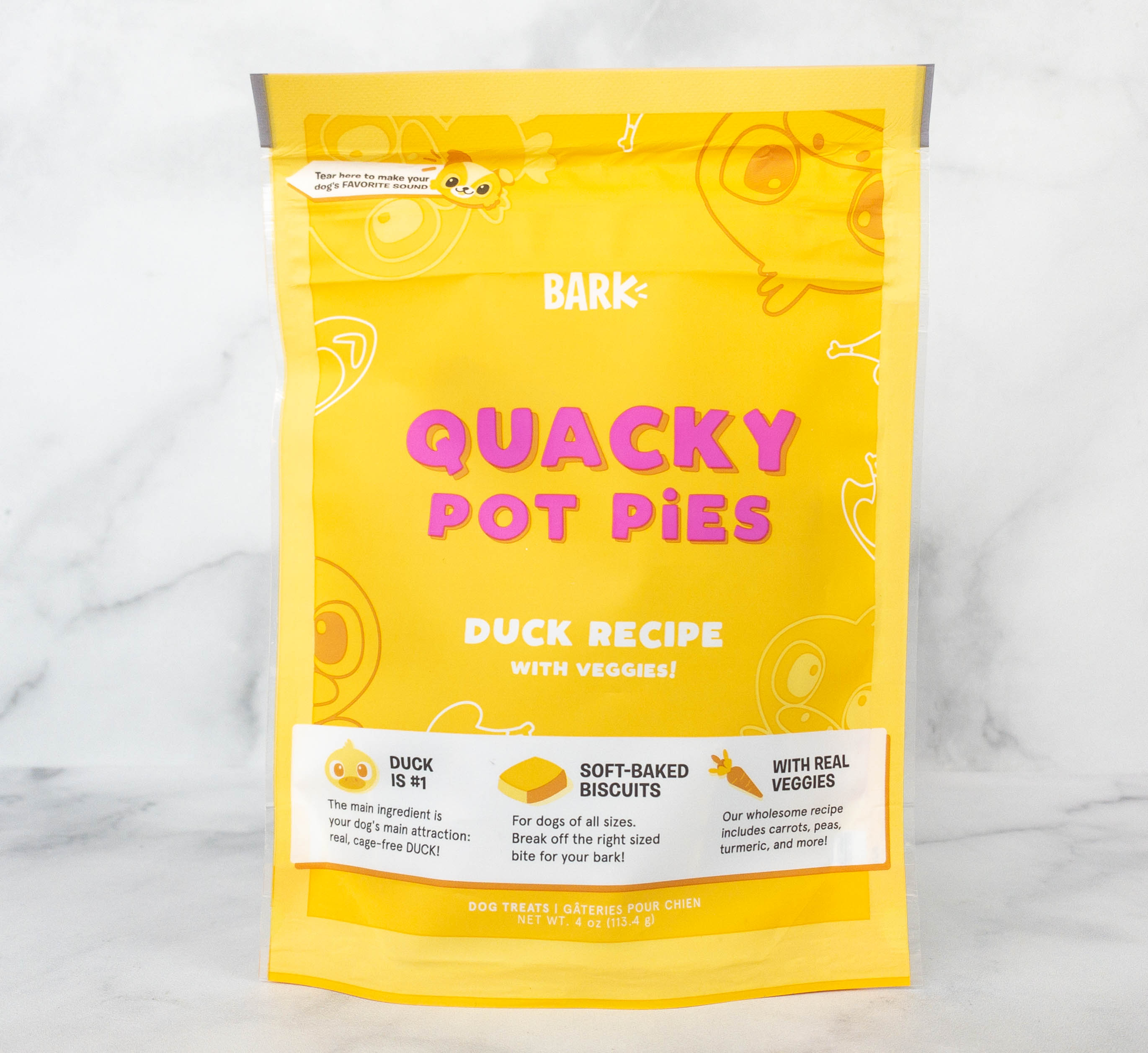 Quacky Pot Pies Duck Recipe Dog Treats ($5) These soft baked biscuits are made with real duck meat and vegetables including carrots, peas, and turmeric.
The treats come in a resealable packaging to maintain their freshness. They are also free from added wheat, soy, and corn.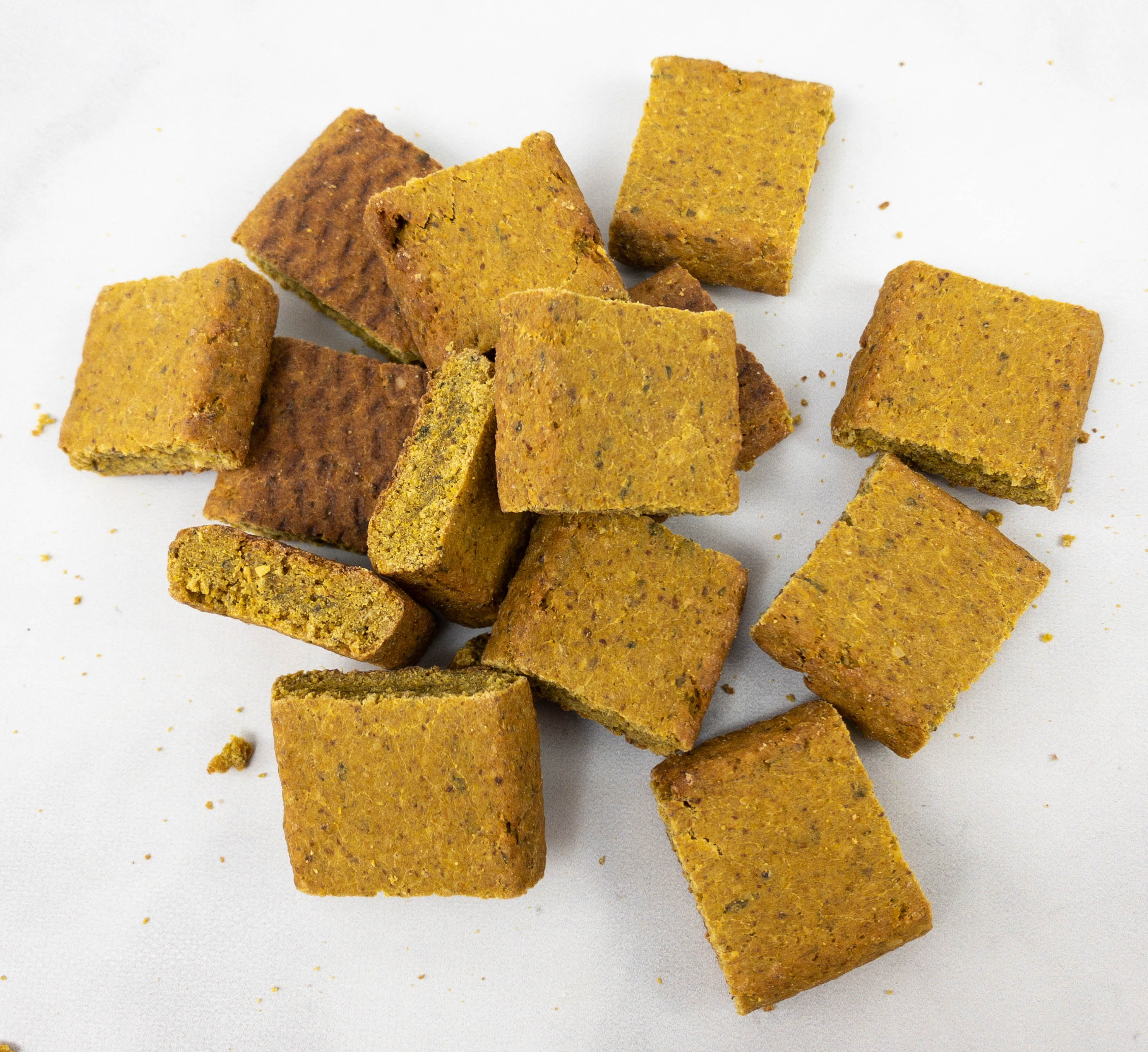 Each piece is soft and chewy. They are also yellowish because of the turmeric, which is included to reduce inflammation. So good for our senior dog!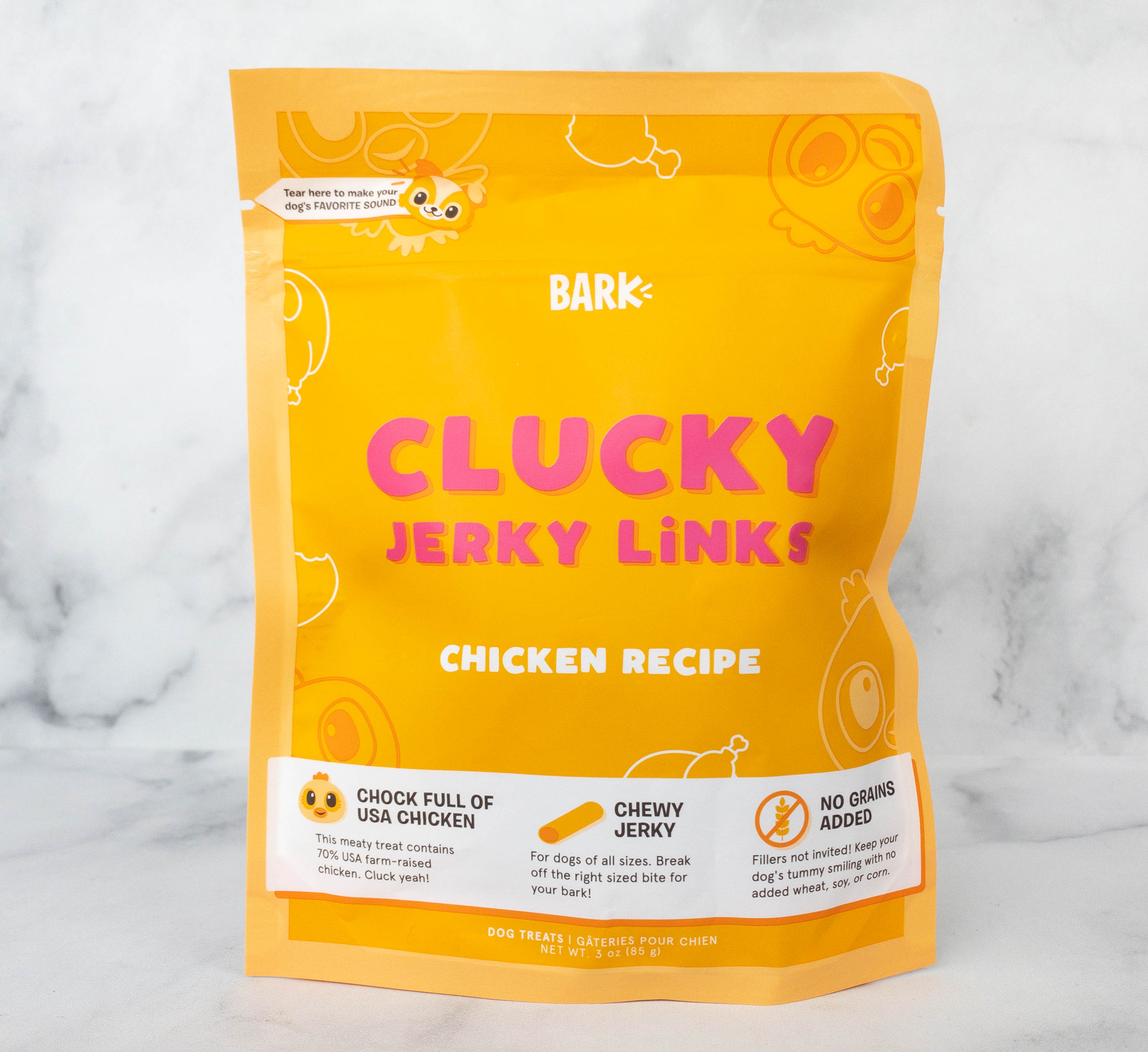 Clucky Jerky Links Chicken Recipe Dog Treats ($5) Here's another yummy treat made with protein-rich chicken, and this time, it's a bag of jerky sticks ideal for dogs of all sizes.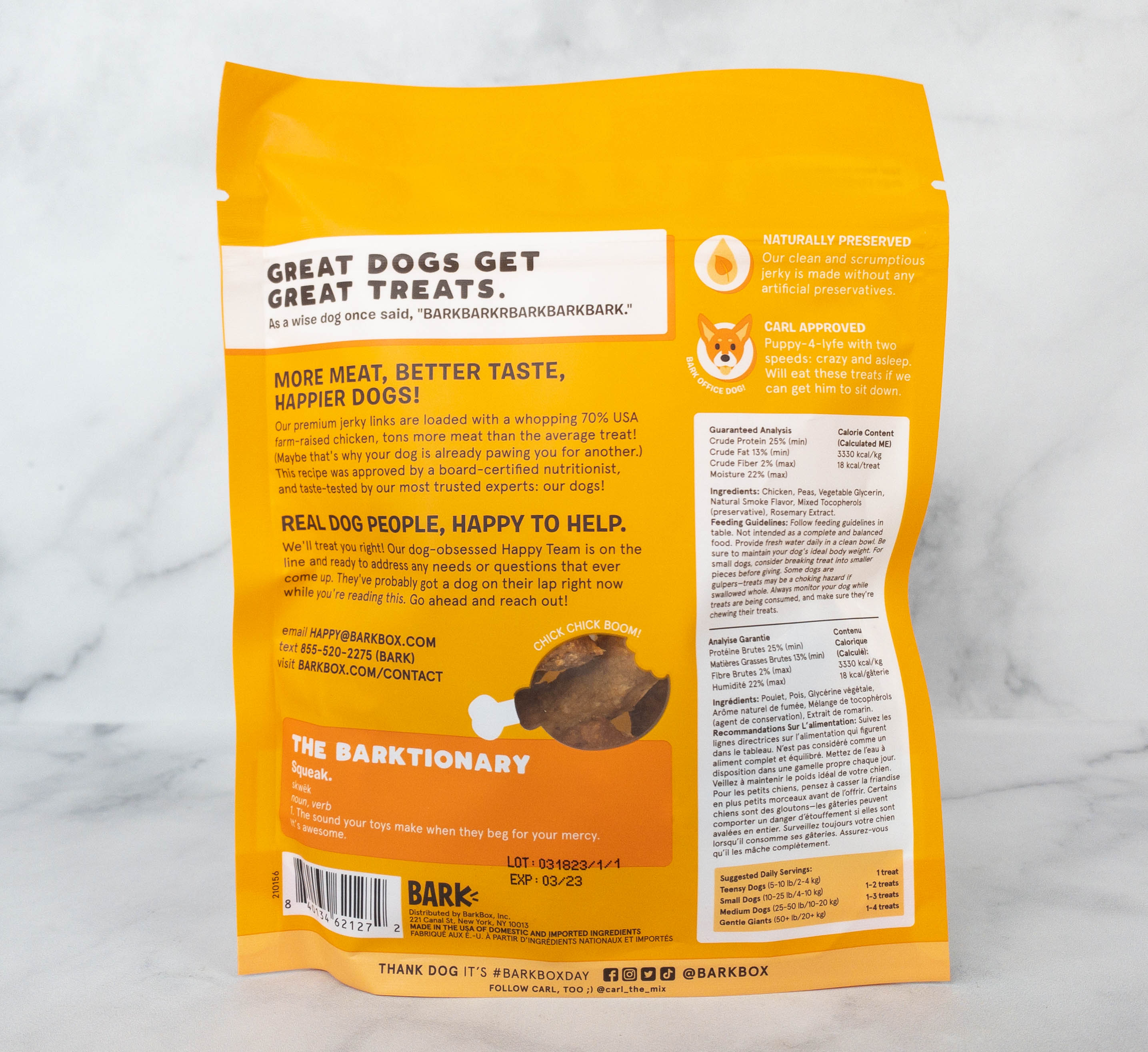 This snack doesn't contain fillers, wheat, soy, or corn either!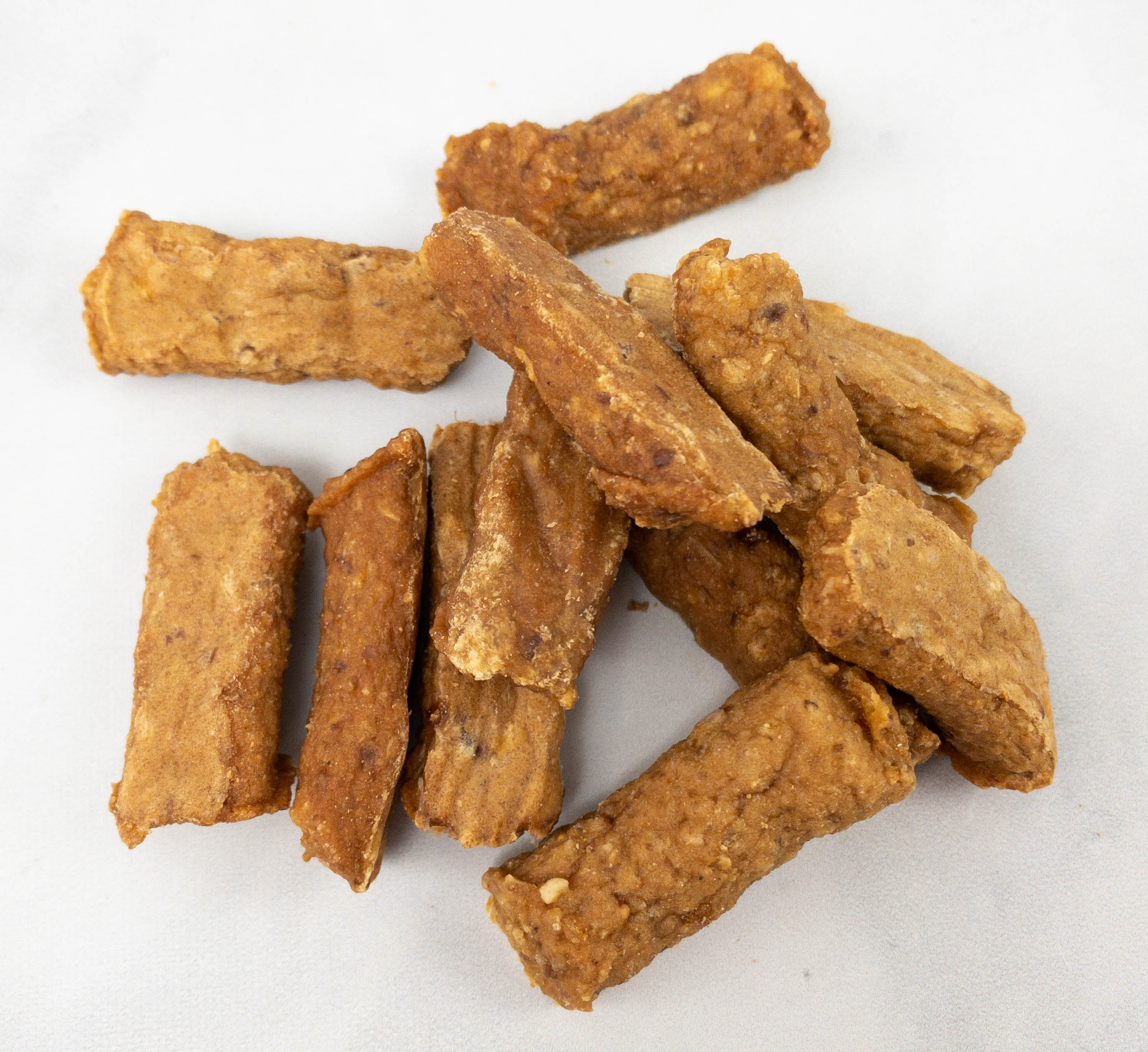 The jerky sticks are chunkier than expected but my pups enjoyed them!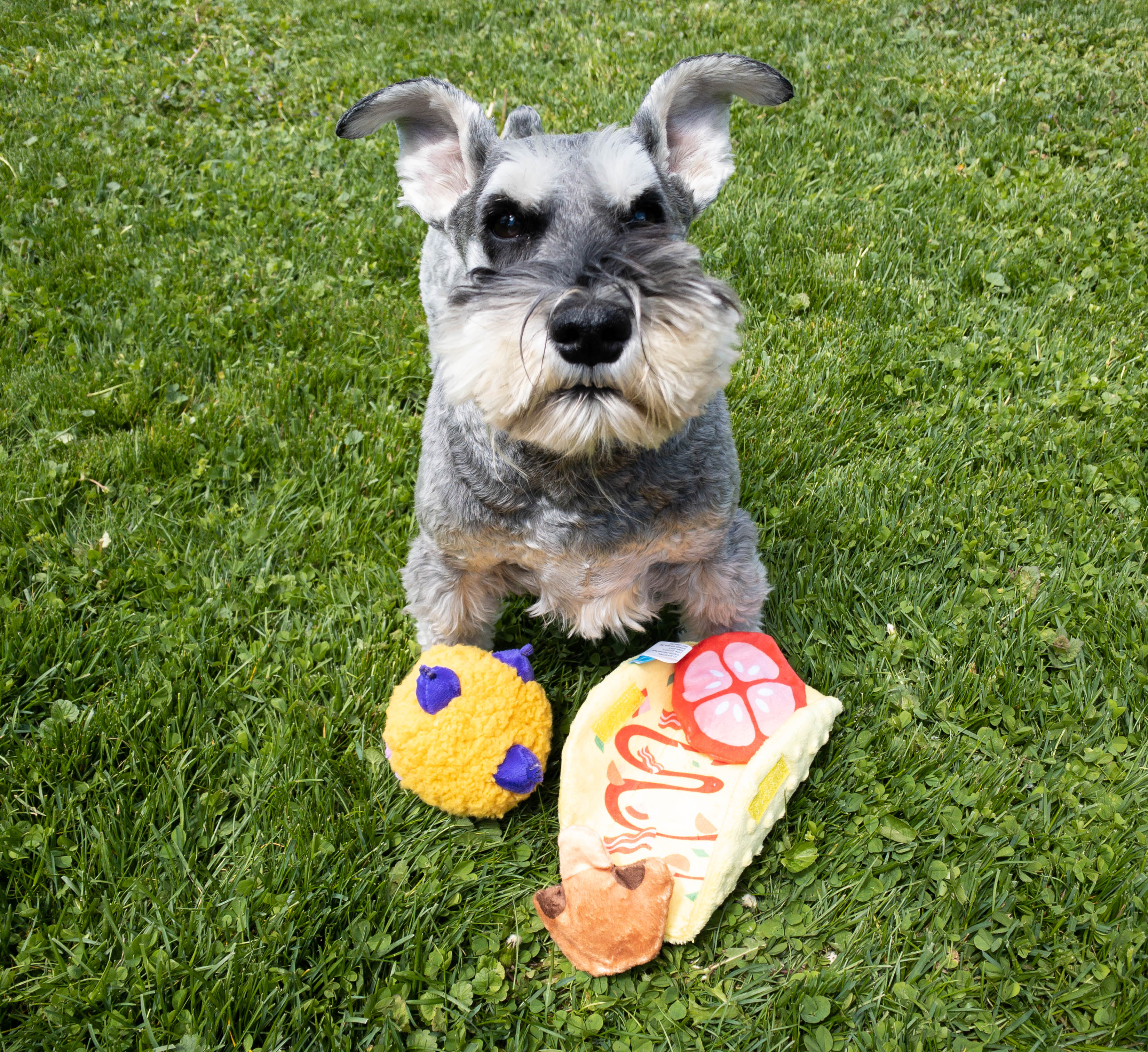 Here's Dean with his new toys!
Barkbox is consistent in sending delicious treats and fun toys for dogs. This month, the box is breakfast themed! Dean had a great time playing with his French omelette toy because of its engaging features, and I love that it's made with a sturdy material that can withstand long hours of playtime. The treats in the box were a hit as well! They were carefully selected for my dog's size and to support his nutritional needs. Dean's favorite is probably the chicken jerky because he gobbled it up fast and wanted more! If you'd like to give your dogs a monthly surprise, this box is a good choice because their boxes are always well-thought-out and the themes are also fun!
What do you think of Barkbox? If your dog is a serious chewer, check out Barkbox Super Chewer!